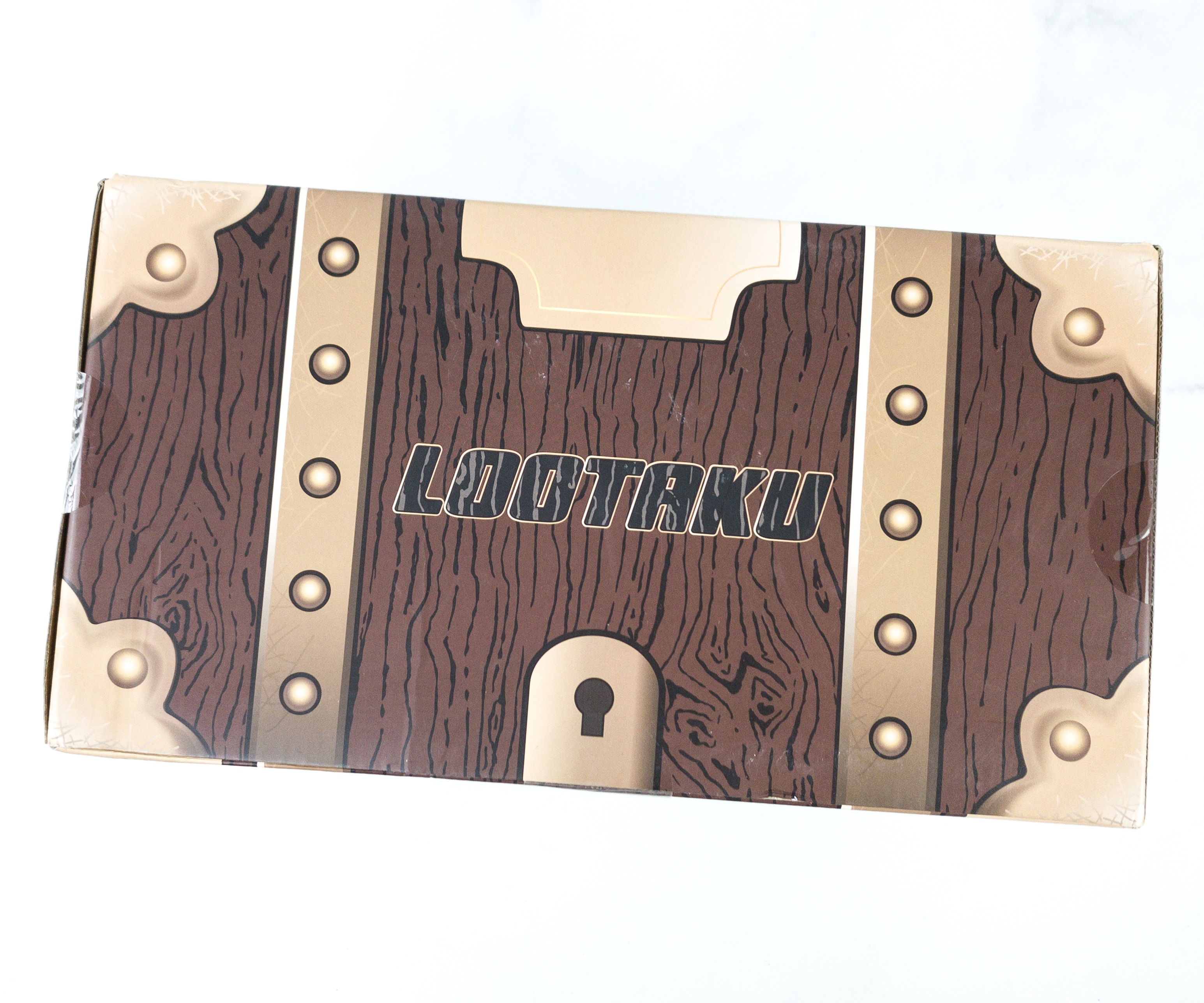 Lootaku is a monthly geek subscription box from Hong Kong packed with high-quality geek and gamer items. The subscription costs $49.00 per month + shipping (currently about $17 to the US), and you'll get 4-6 themed products, like plushies, action figures, memorabilia, etc., to satisfy your geeky cravings monthly – no fillers or promo items!
DEAL: Save 5% when you use this link and code DISCOUNT5.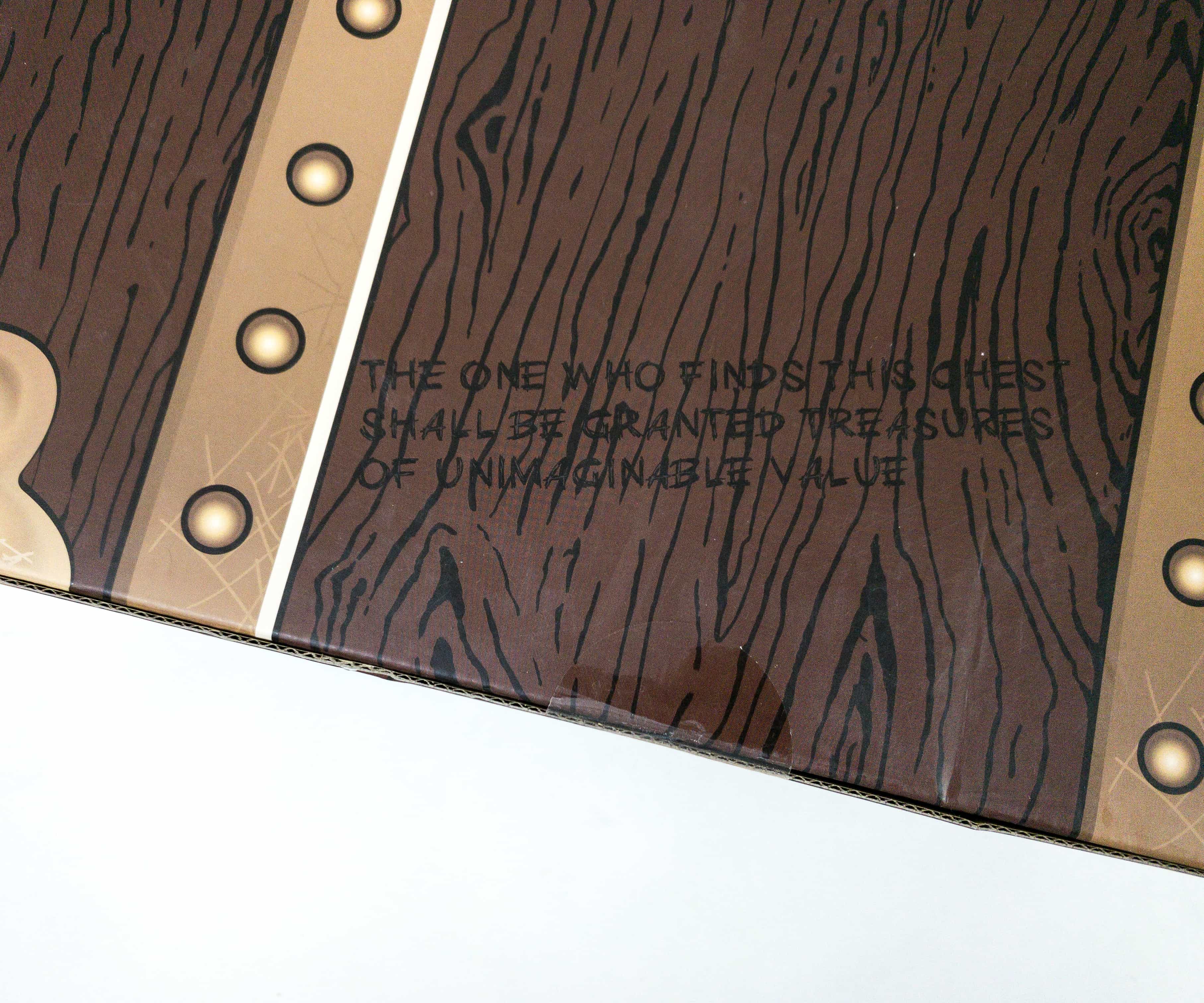 The one who finds this chest shall be granted treasures of unimaginable value.
I like that the outside of the box is designed like a chest!
The sides are sealed with a sticker to ensure it won't open during shipping!
The contents are neatly packaged.
I am so excited to see all of this month's items!
The theme this month is VILLAINS. However we didn't get an information card this month due to a mistake, and instead, we got this note saying that the correct version of the info card can be found on their website.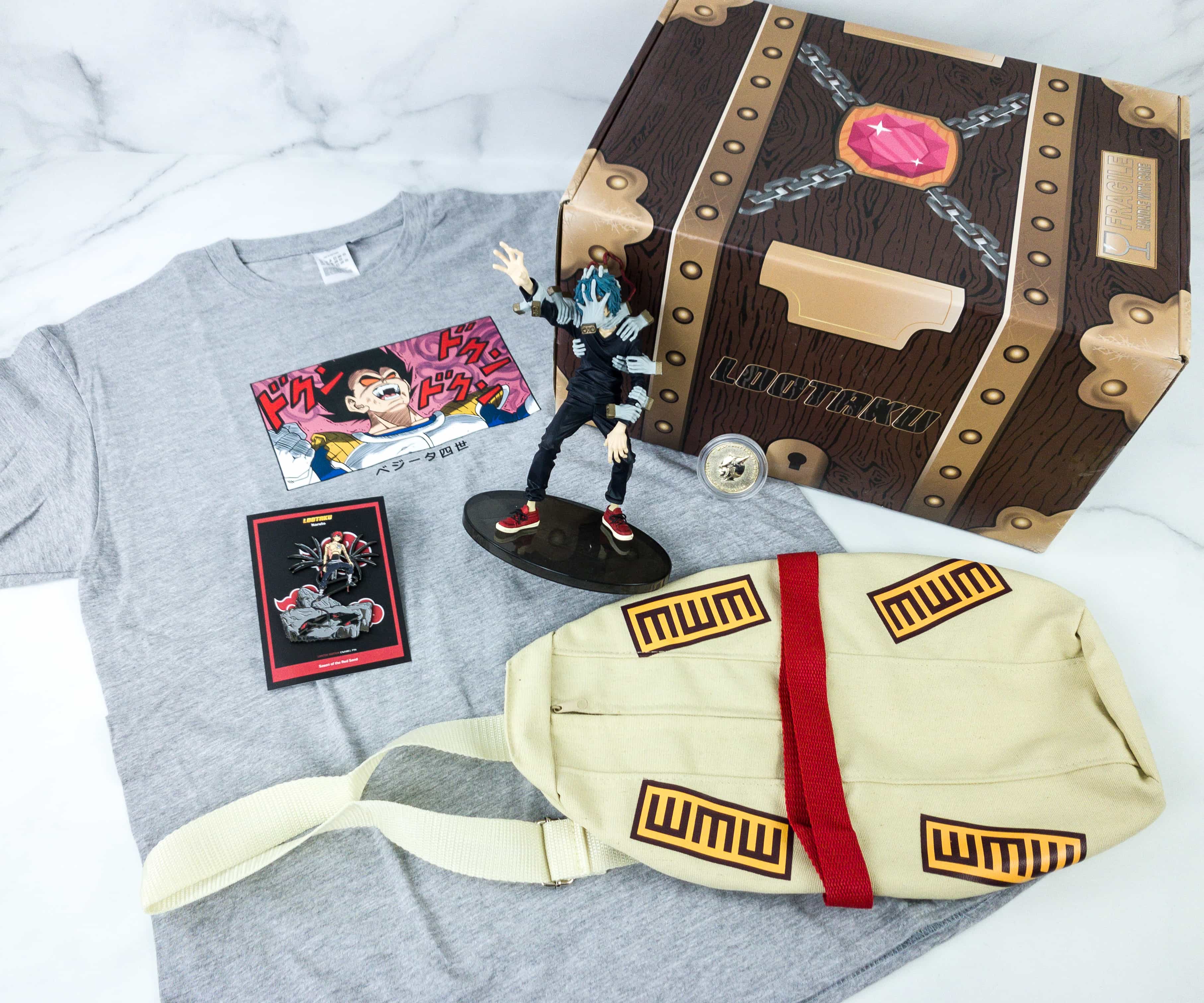 All the goodies inside my November 2019 Lootaku Box!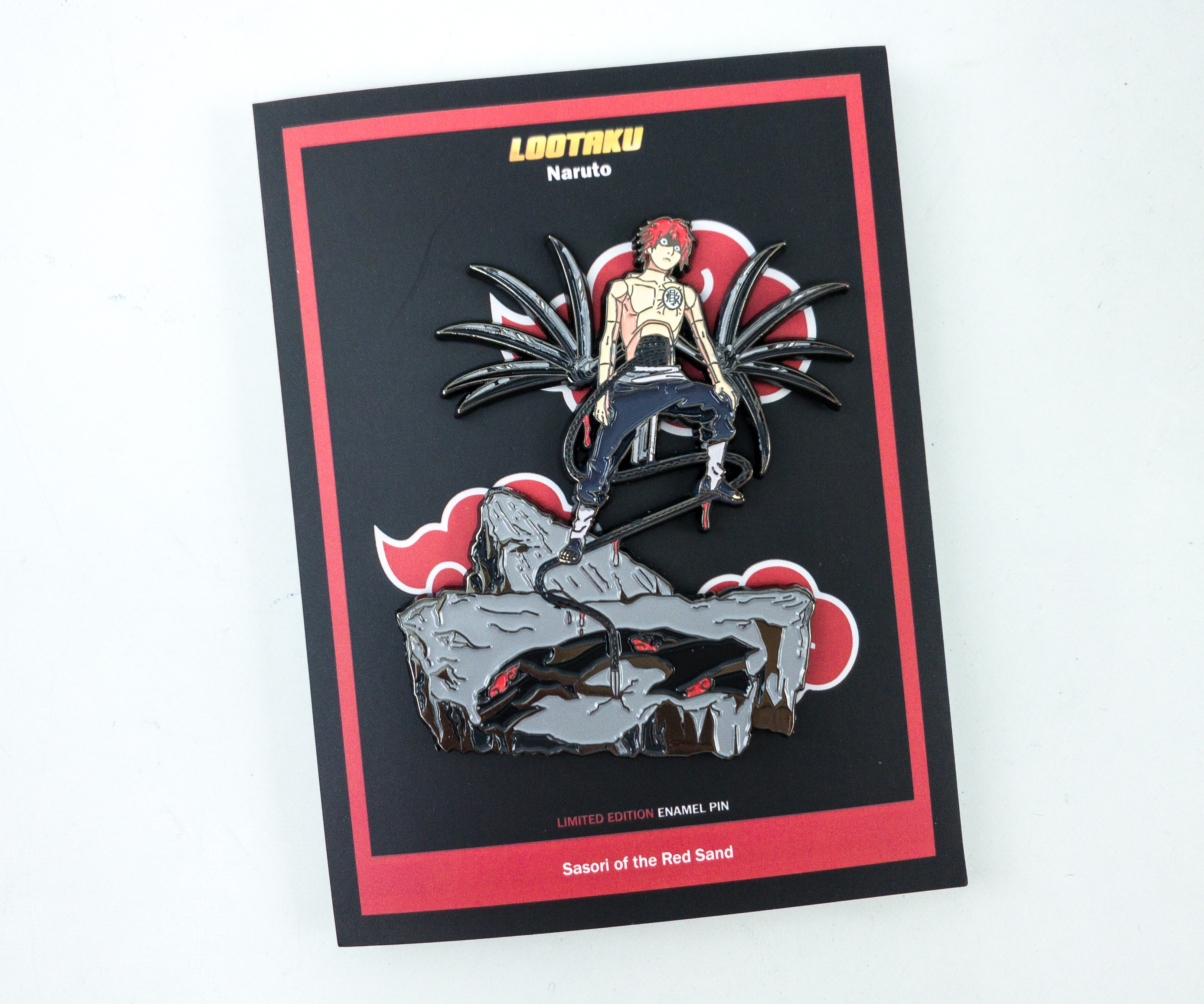 Sasori of the Red Sand Enamel Pin. This month's pin features Sasori of the Red Sand from Naruto!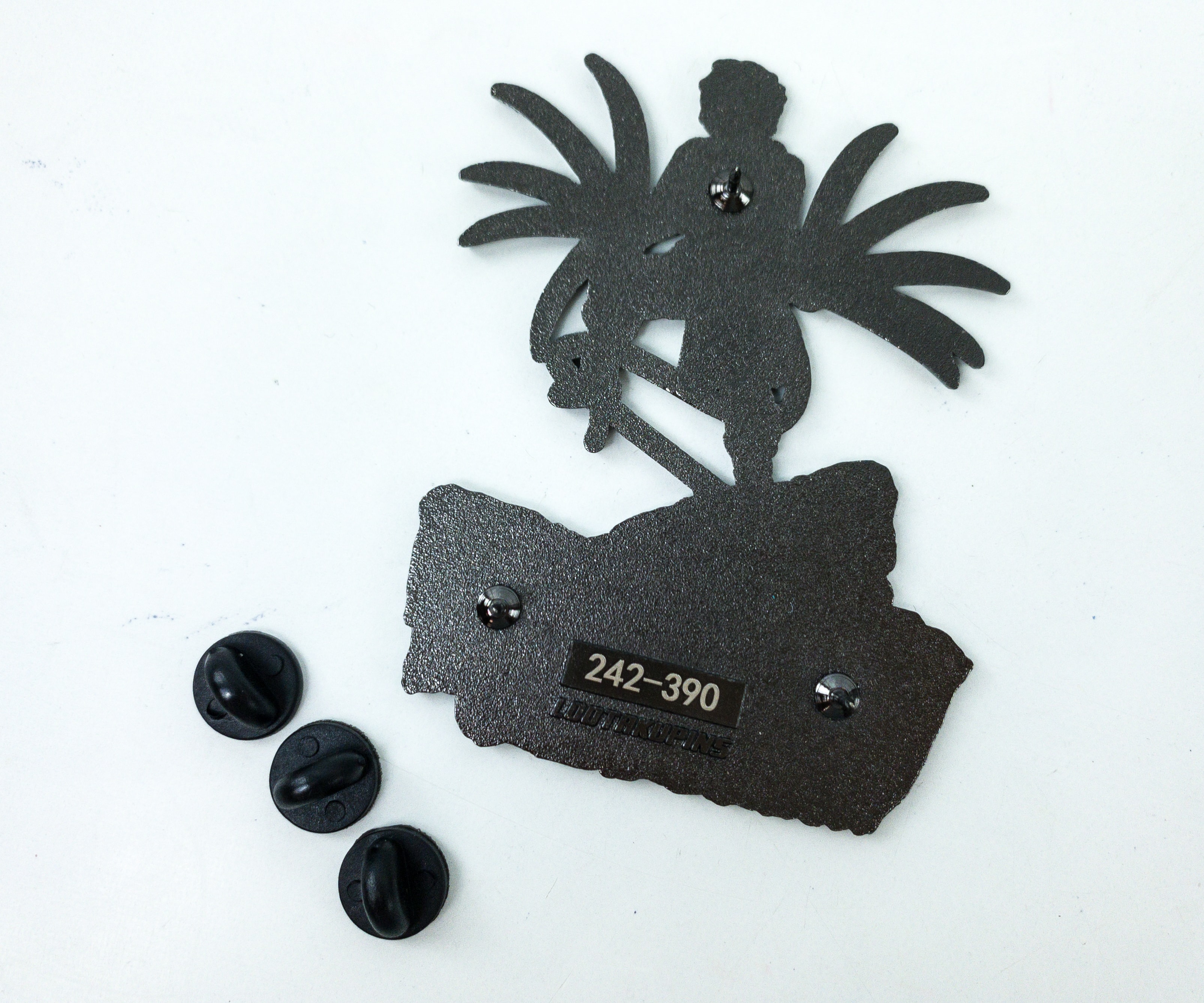 It's the 242nd pin, out of the only 390 pins produced. The pin is quite big than the usual, so it has 3 posts secured by black clutches.
Sasori is an S-Rank missing-nin from Sunagakure's Puppet Brigade, and he's also a member of Akatsuki. He grew up without any parental love, so he made puppets of his parents to comfort him during his sadness and when he's feeling lonely. The pin shows Sasori's noticeable mousy red hair, and his quite dilated eyes, making him look scarier. Also, this pin shows how powerful he is as a puppeteer.
Lord Frieza Crest. One of the most notable villains in Dragon Ball graces this golden crest coin, and I can't help but look at this awesome item!
The heads part shows us Frieza on his sides while having that familiar smirk, while the tails part features his symbol. Though it features a villain, it's definitely one that I can keep with my other collectible coins.
Gaara's Gourd Sling Bag. Gaara's Sand Gourd is a calabash gourd-shaped filled with chakra-infused sand that he can easily manipulate. In this box, we got it as a cool sling bag!
The bag comes with a strap that has a slightly lighter color compared to the whole bag that you can easily wear across your body.
It also has a zipper located at the back, aside from the one in front. Though it has a unique shape, the bag is quite spacious.
Dragon Ball Z Vegeta T-Shirt. Vegeta is one of the most prominent characters of the Dragon Ball series, as the character received more developments, from a villain to one of the heroes in the story!
The gray shirt shows us a laughing Vegeta. There are also visual SFXs in Japanese.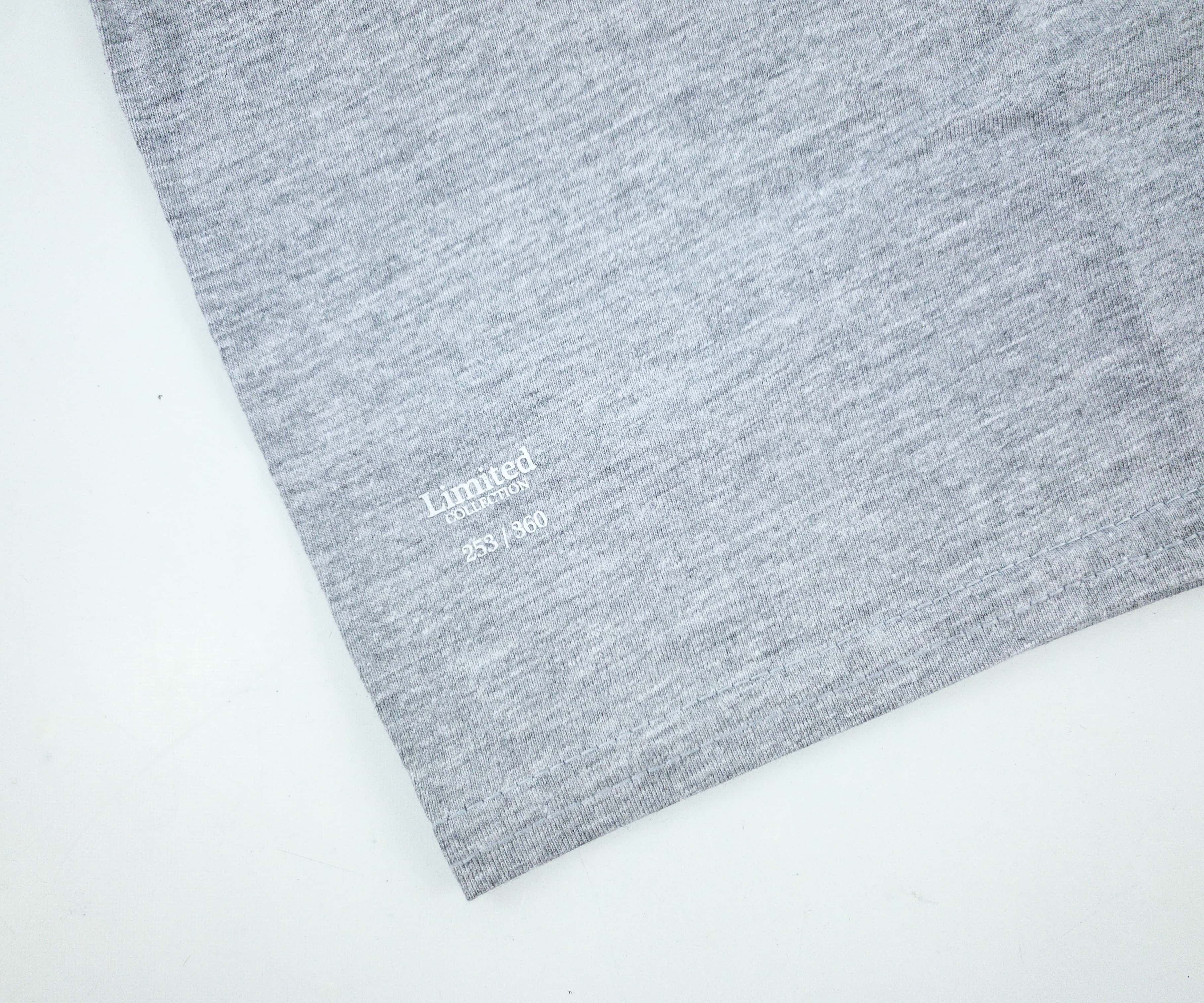 On the lower left is a mark that makes the shirt limited edition and special. I got the 253rd shirt made out of the only 360 produced!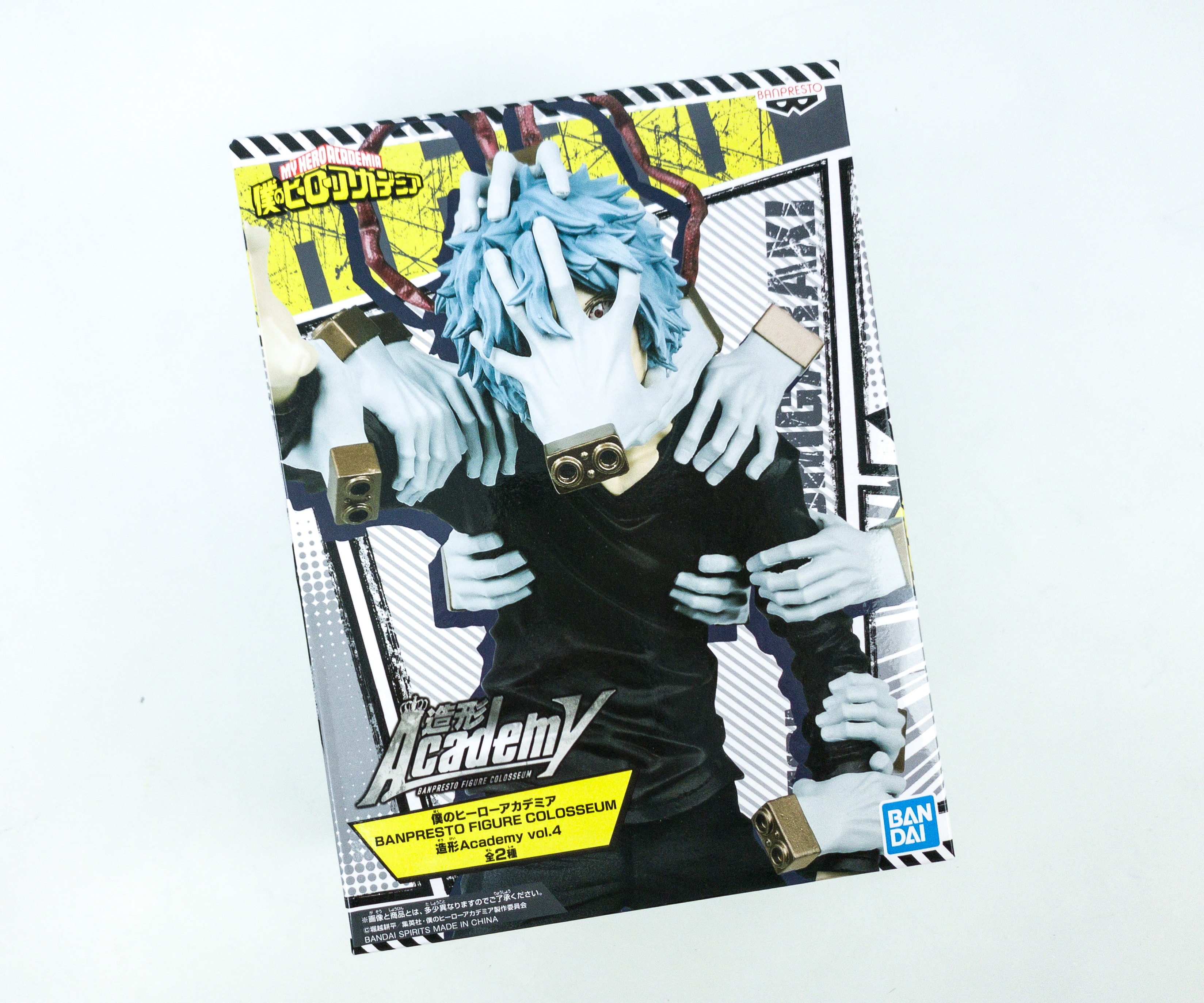 Shigaraki Tomura Figurine. The exclusive figure that I got this month is from My Hero Academia, and it's Shigaraki Tomura, the leader of the League of Villains!
Tomura Shigaraki (死し柄がら木き弔とむら Shigaraki Tomura?), real name Tenko Shimura (志し村むら転てん弧こ Shimura Tenko?), was the leader of the League of Villains after his master All For One's defeat and arrest, and is the primary antagonist of the series. He made his first major appearance as one of the main antagonists of the U.S.J. Arc. Like the rest of the League, his goal is to kill All Might, the "Symbol of Peace", thus destroying the society he represents and to create a new one with a new form of justice in his own image.
The cool figure comes with three easy-to-attach pieces, including the base.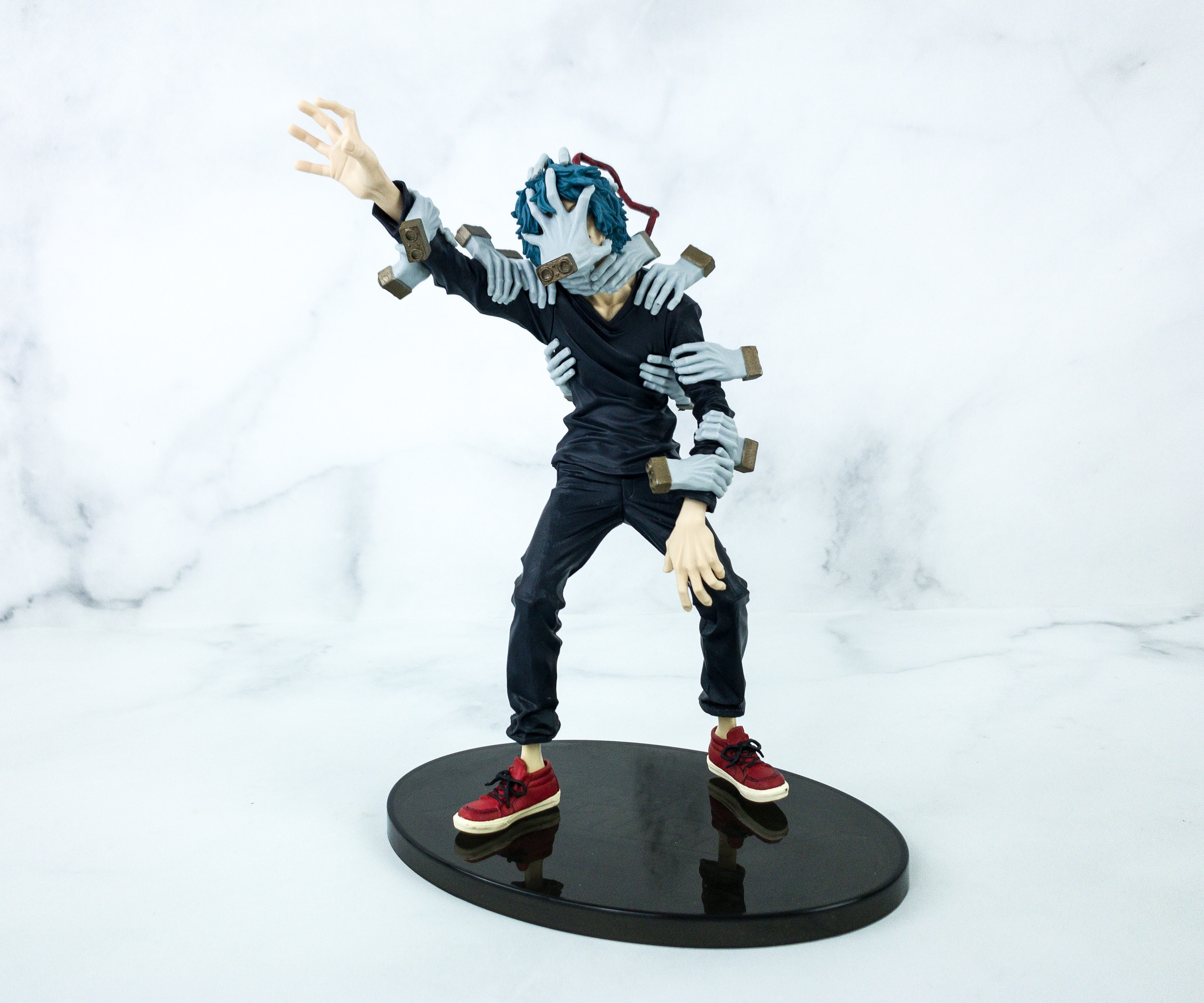 The guy has noticeable pale skin. There are several hands that are holding him, and they are the hands of the people he killed during the first manifestation of his quirk. Though a hand is covering his face, we all know how ghostly he looks, and there's his messy grayish-blue hair.
His demeanor is malevolent and warped, while his quirk is the ability to Decay, which allows him to destroy anything his hands touch, making it crumble to dust.
From Fan Faves, now we got another Villain box, and it's equally amazing! Some may hate the bad guys but I can't deny the fact that some items and collectibles that feature them are amazing and worth a space along with my collections. I really like the Sand Gourd bag. It looks really awesome and well-detailed. The MHA figure features a scary villain, and it's cool as they even included the hands, which made the character a creepier. The Frieza coin is great, and I think it best represents the character. I really love getting this box as it contains exclusive and high-quality anime items that any otaku will definitely love to have!
What do you think about Lootaku?