Crate Chef is a bi-monthly subscription that sends a specially curated box filled with chef-curated kitchen items, food products, as well as selected recipes. They invite a luminary from the culinary world to curate each box with their favorite finds. Each box costs $45.
DEAL: Save 10% off your first order with coupon code HELLO10.
There's a card on top of the items.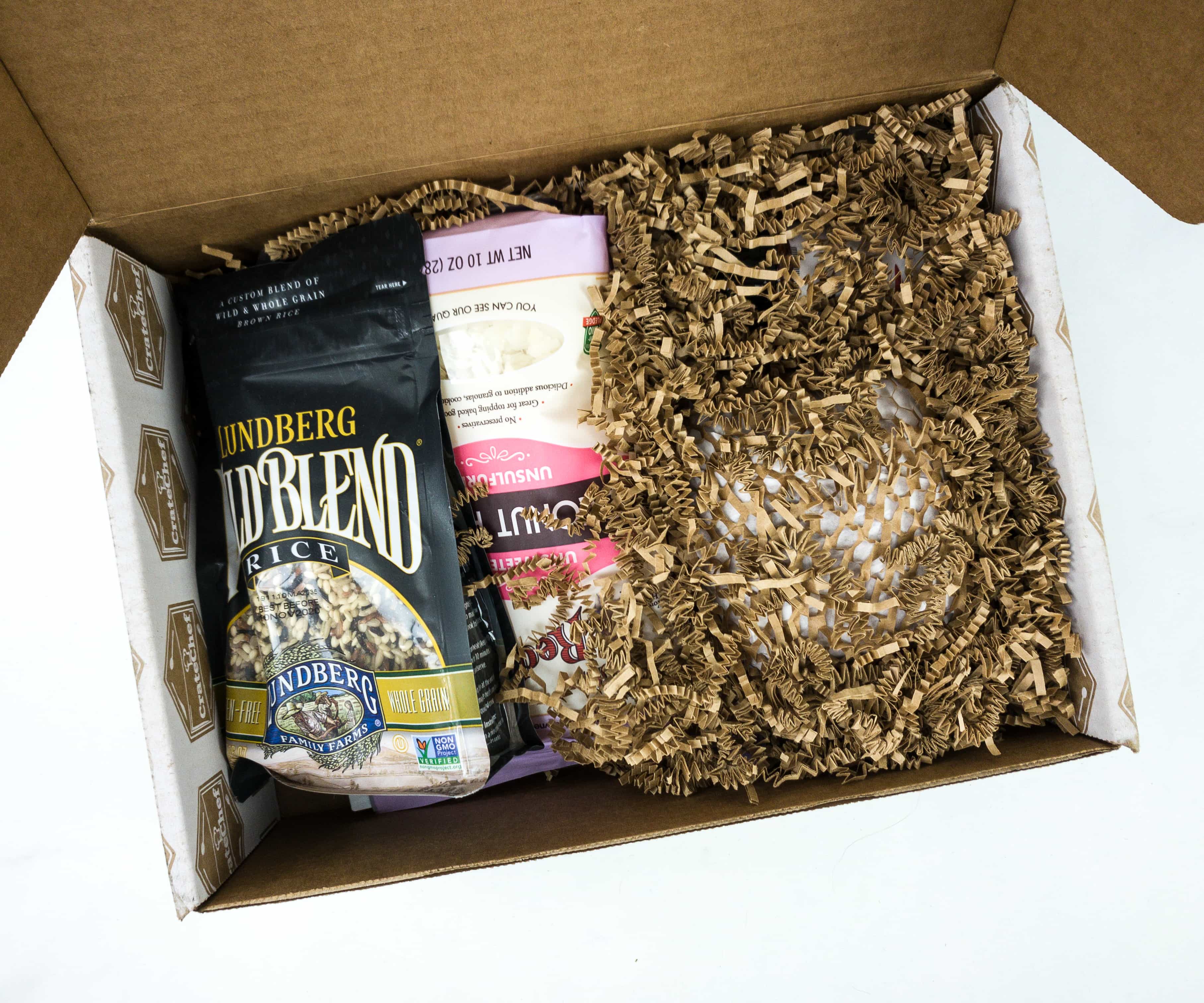 The box is stuffed with brown squiggles to cushion everything!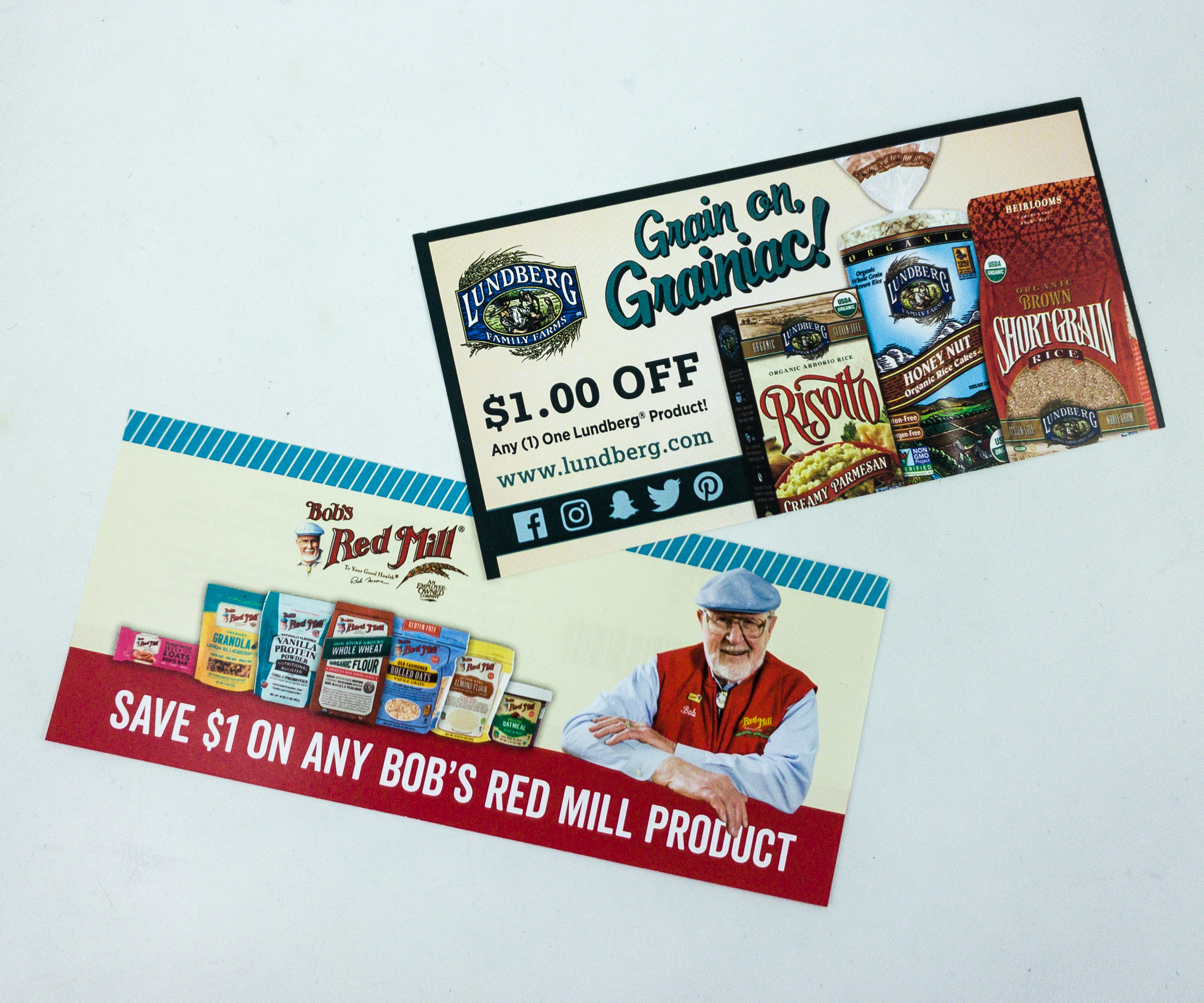 They also included promotional cards from Lundberg and Bob's Red Mill.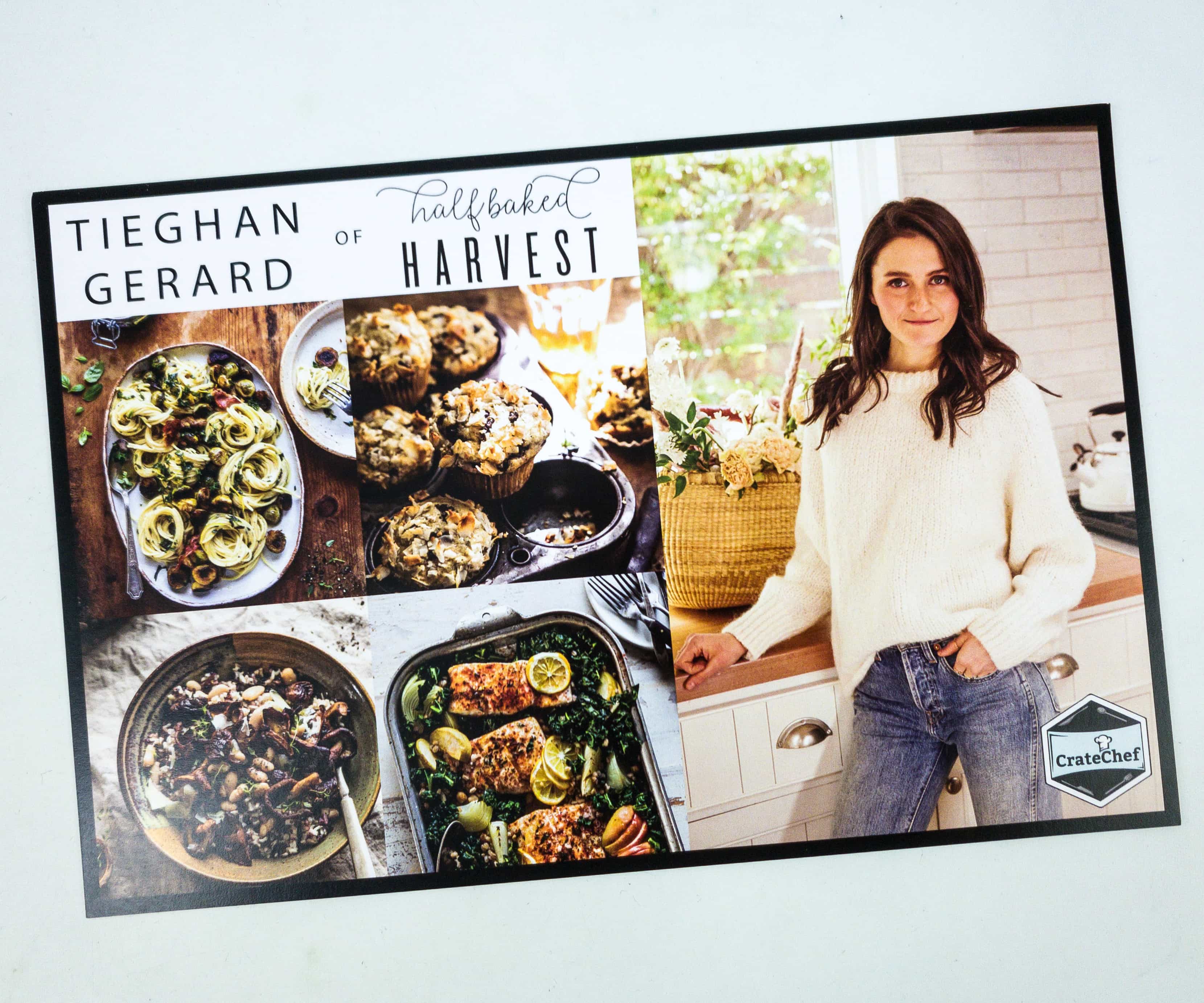 Each month, Crate Chef collaborates with a different famous chef to bring you products that will up your cooking game. This month, they collaborated with Tieghan Gerard of HalfBaked Harvest.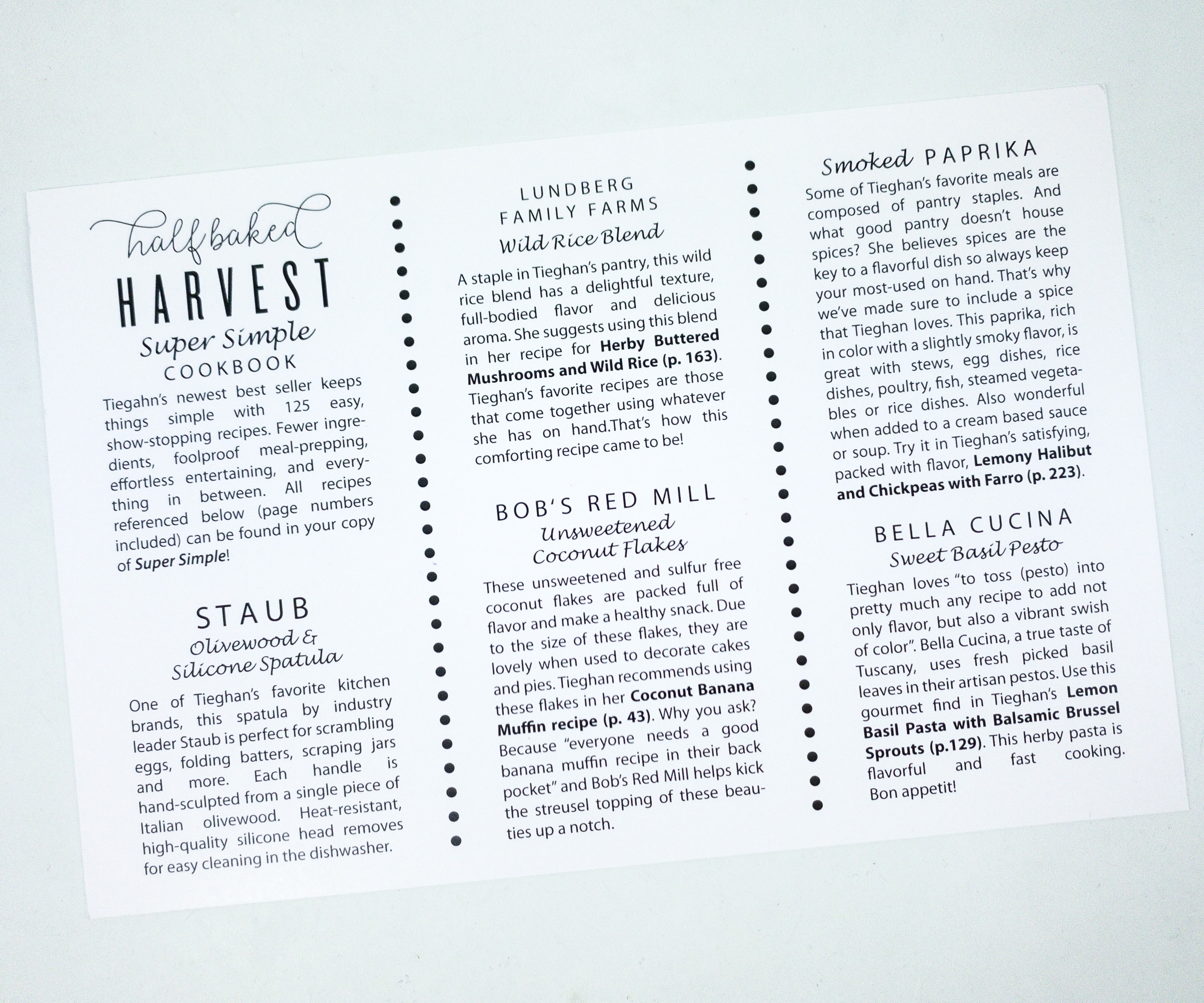 Listed at the back of the card are all the items included in this month's box.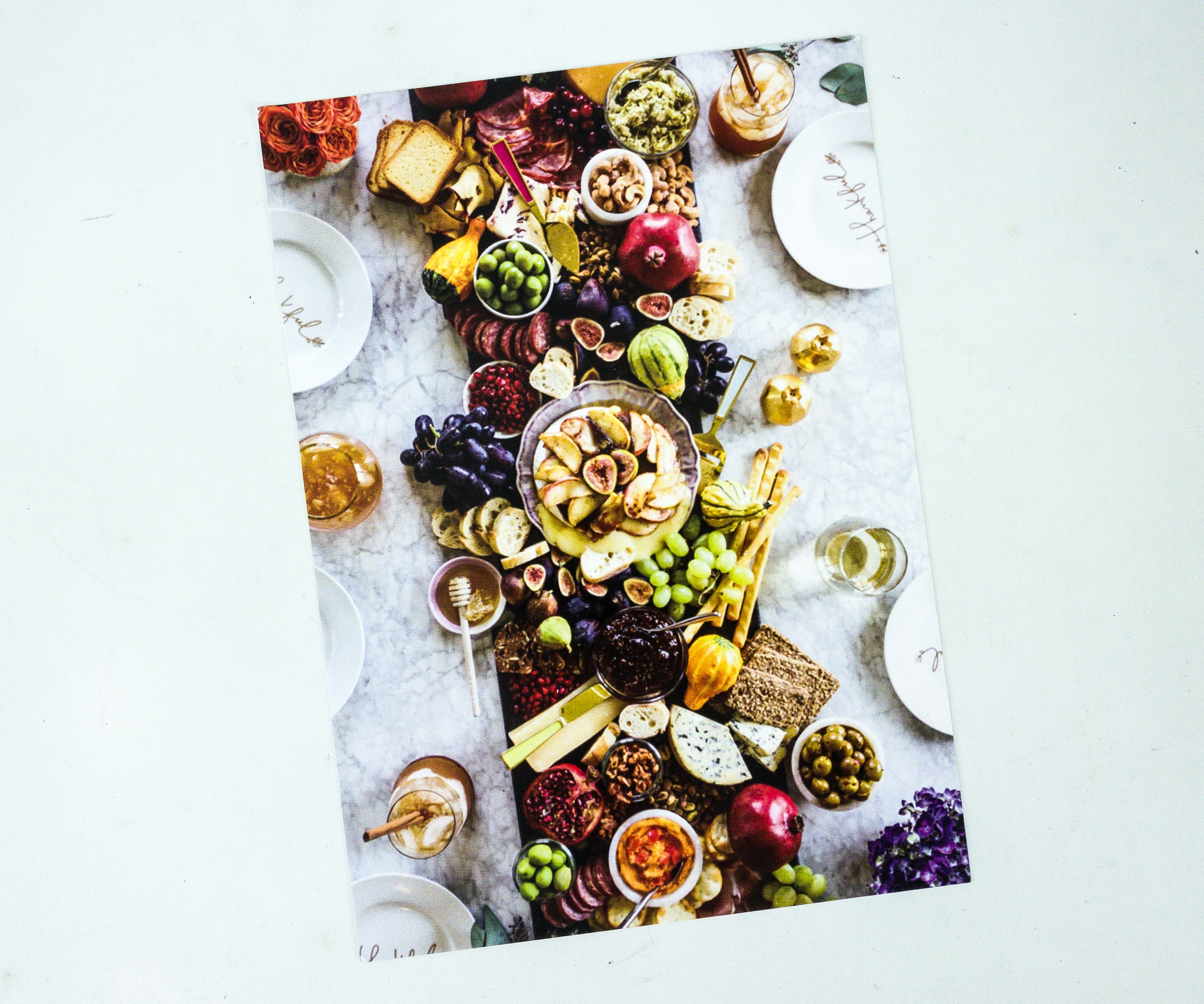 Another card features a photo of a beautiful spread!
Everything in my box!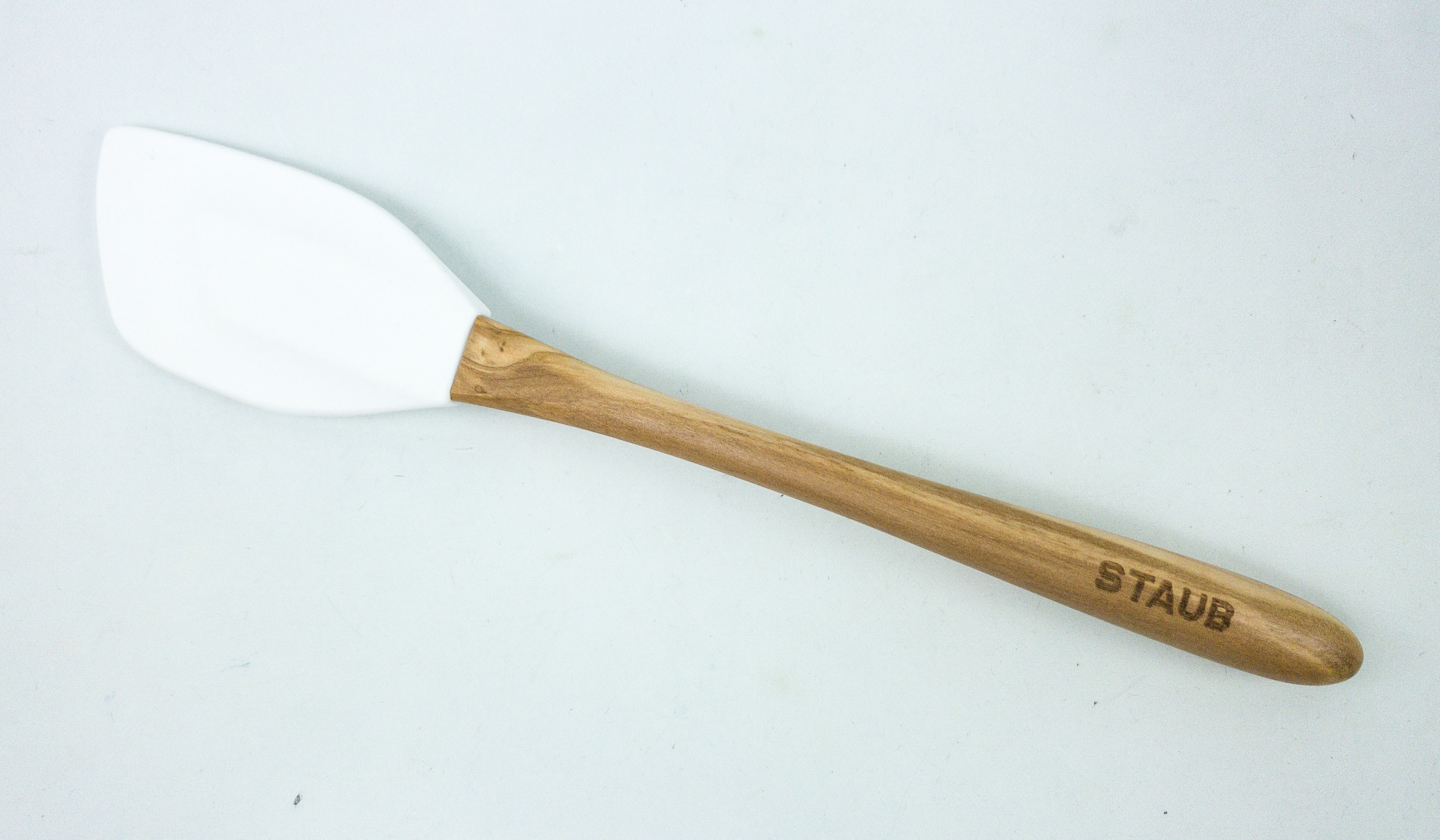 Staub Olivewood & Silicone Spatula ($24.99) Designed in France, the silicone spatula is perfectly contoured to the hand so you can easily control it.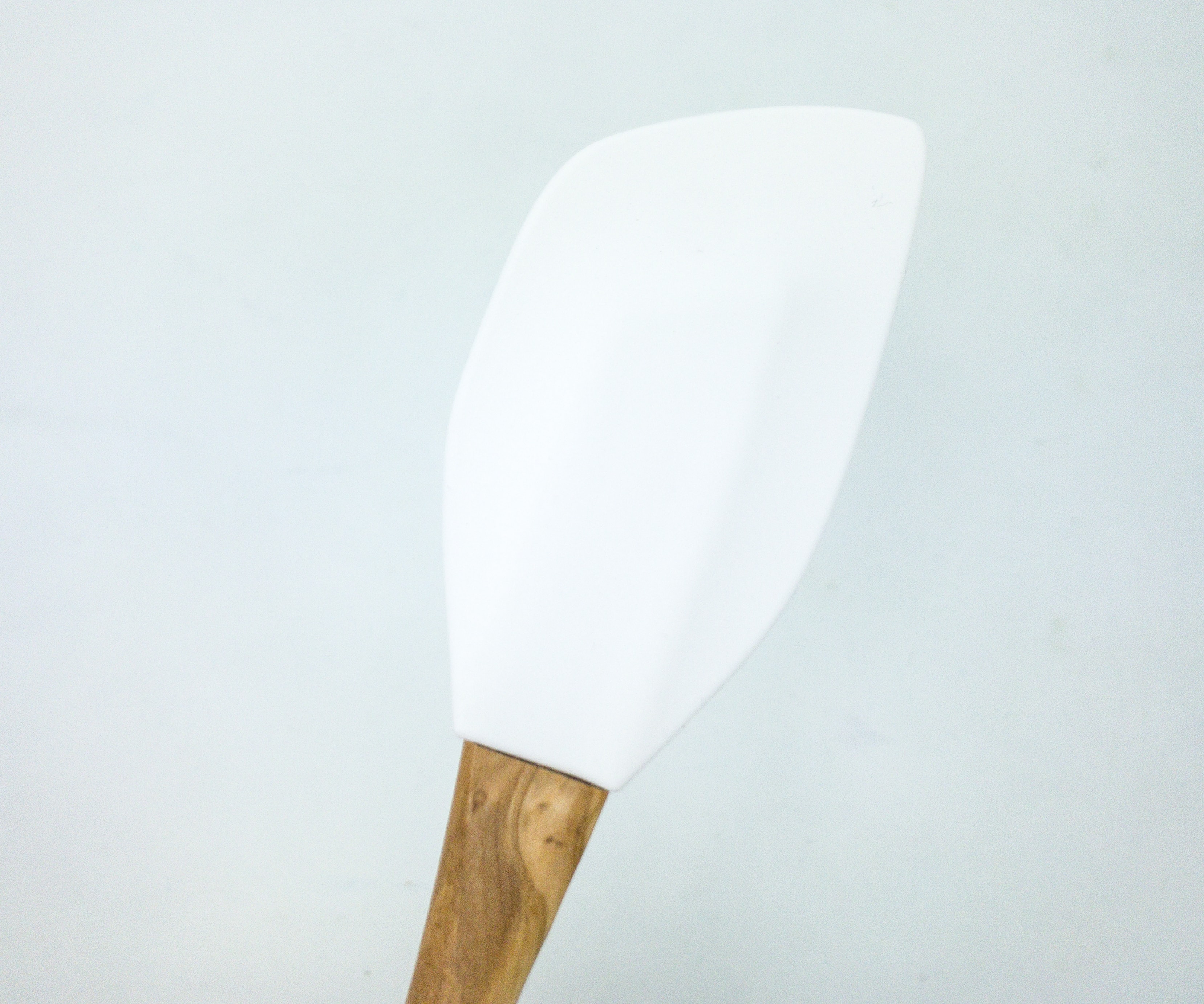 Its silicone head is safe for use on all cookware surfaces, even those that have non-stick finishes. Also, silicone is long-lasting and provides high-temperature resistance, and it's easy to clean too!
The handle is made of Olivewood which has naturally occurring oils and density for superior durability.
The tool also came with tags that give us more information about the product, like how and what it is made of, and that it comes with Limited Lifetime Warranty.
Half Baked Harvest Super Smile Cookbook ($26.99)
We all want to make and serve our loved ones beautiful food—but we shouldn't have to work so hard to do it. With Half Baked Harvest Super Simple, Tieghan Gerard has solved that problem.

On her blog and in her debut cookbook, Tieghan is beloved for her freshly sourced, comfort-food-forward recipes that taste even better than they look. Half Baked Harvest Super Simple takes what fans loved most about Half Baked Harvest Cookbook and distills it into quicker, more manageable dishes, including options for one-pot meals, night-before meal prep, and even some Instant Pot® or slow cooker recipes. Using the most important cooking basics, you'll whip up everyday dishes like Cardamom Apple Fritters, Spinach and Artichoke Mac and Cheese, and Lobster Tacos to share with your family, or plan stress-free dinner parties with options like Slow Roasted Moroccan Salmon and Fresh Corn and Zucchini Summer Lasagna.

Especially for home cooks who are pressed for time or just starting out, Half Baked Harvest Super Simple is your go-to for hassle-free meals that never sacrifice taste.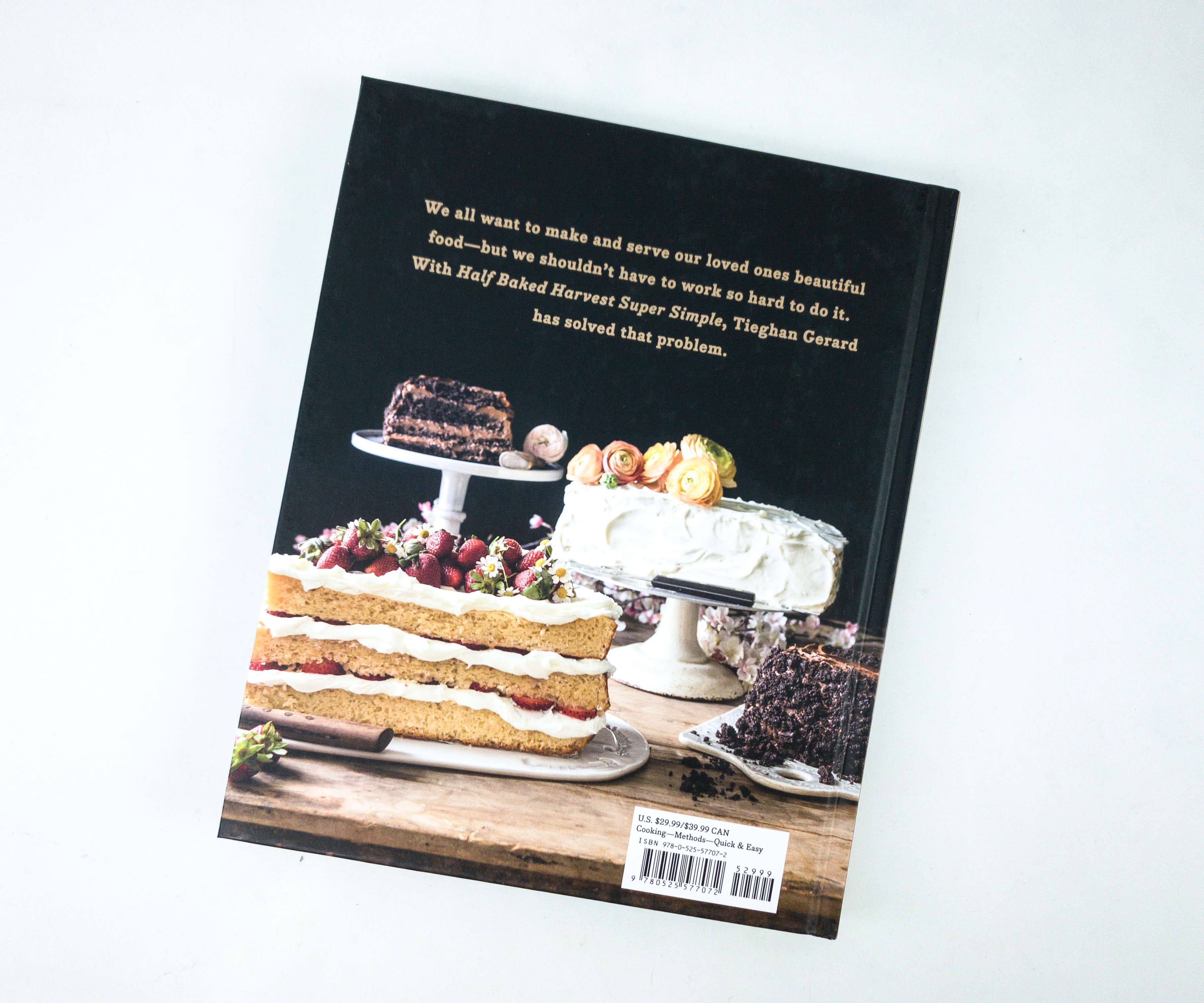 The cookbook is by the featured chef this month, Tieghan Gerard!
The cookbook contains easy recipes that you can prepare for a short period of time like the 15-minute garlic-butter Ramen, a five-ingredient hazelnut brownie, and more!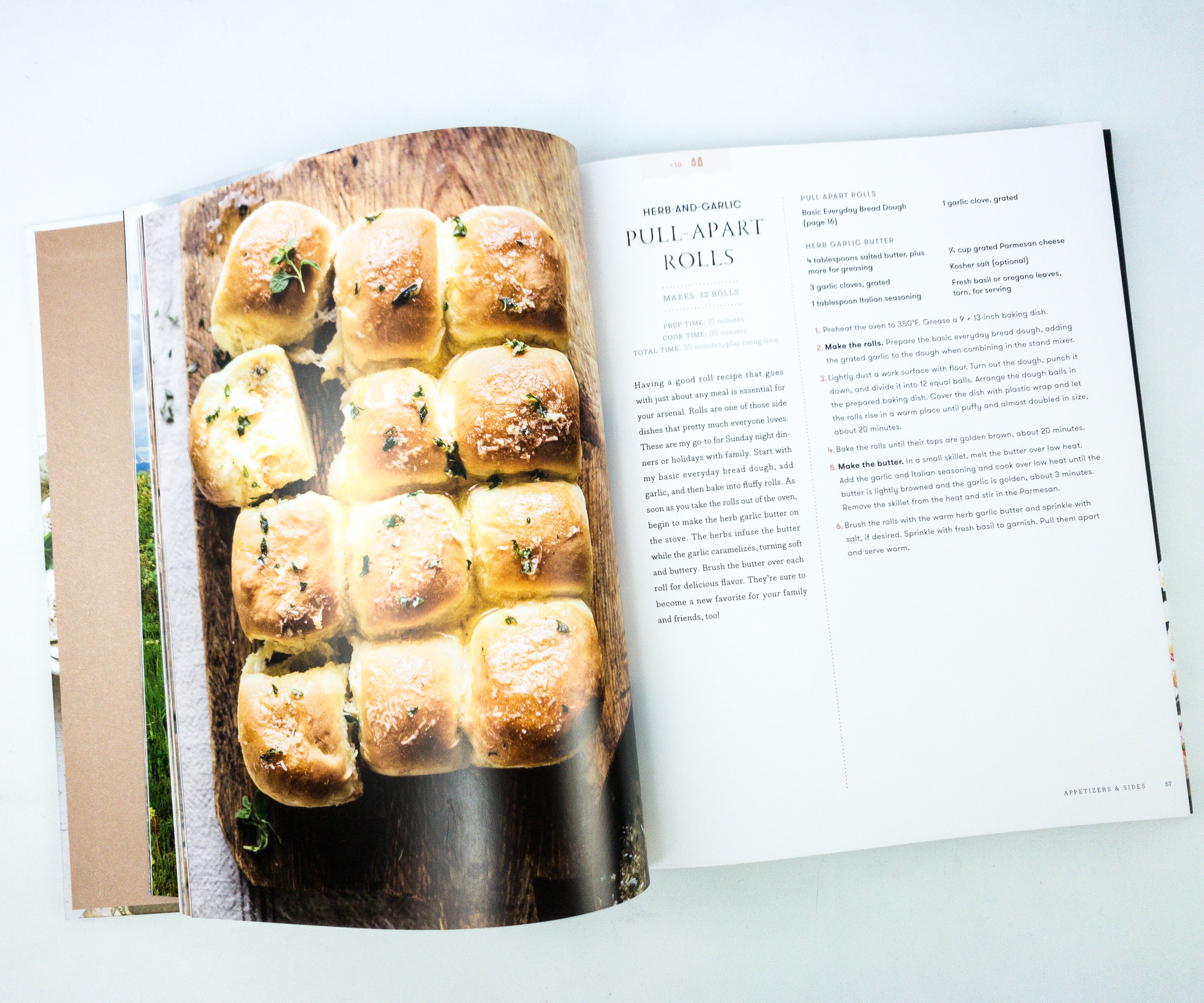 We love how they presented the food in each photo. They're all high-quality and definitely tempting!
Another healthy and delightful recipe that we want to give a go is the zucchini bites with goat cheese and thyme.
The Ceasar broccoli with eggy fried toast looks amazing! The recipe serves 4 persons so I have to adjust the quantities for me to be able to serve it to more people, especially during a gathering!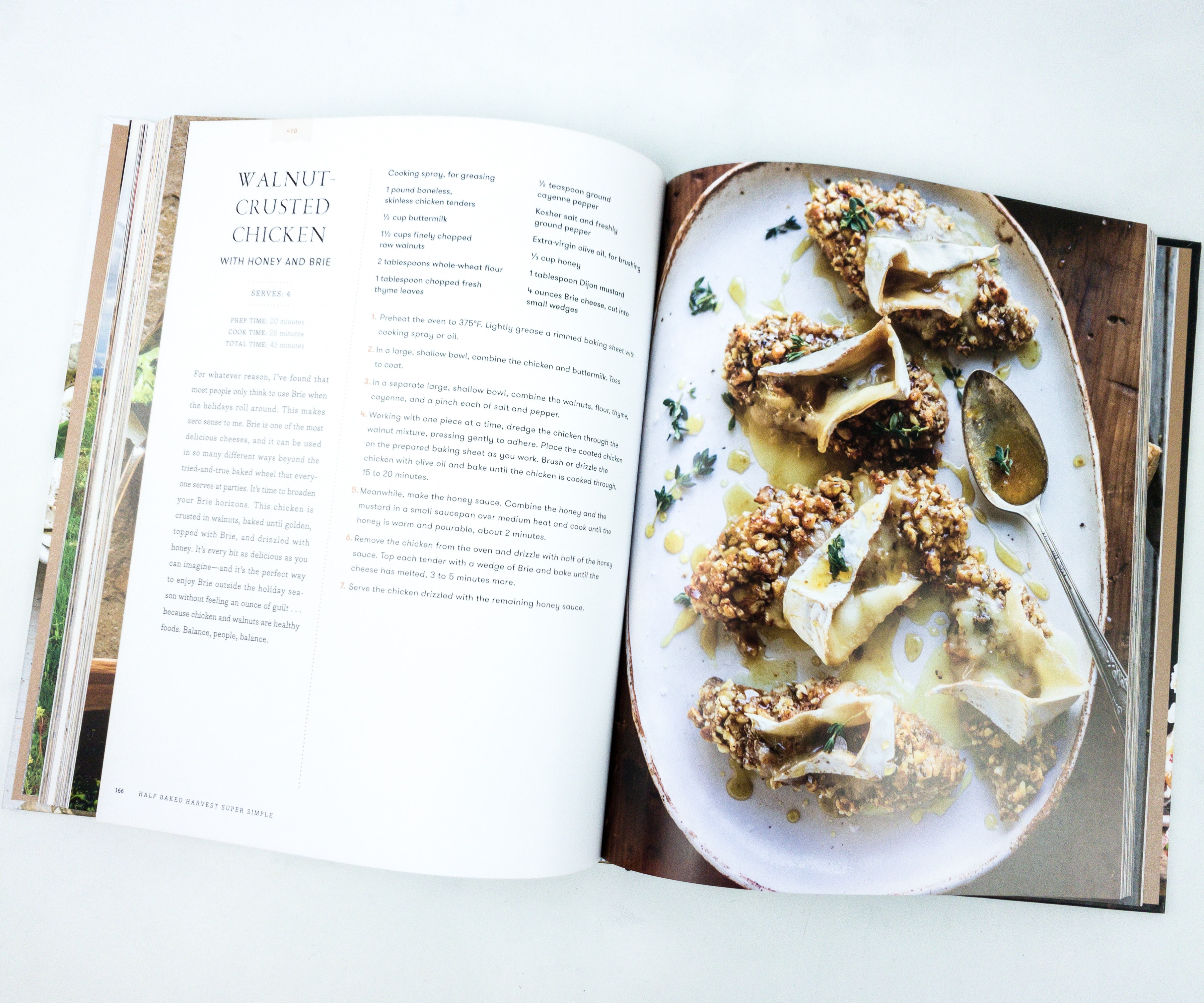 The walnut crusted chicken is paired with honey and brie, and I can't help but salivate while looking at the photo and reading the recipe!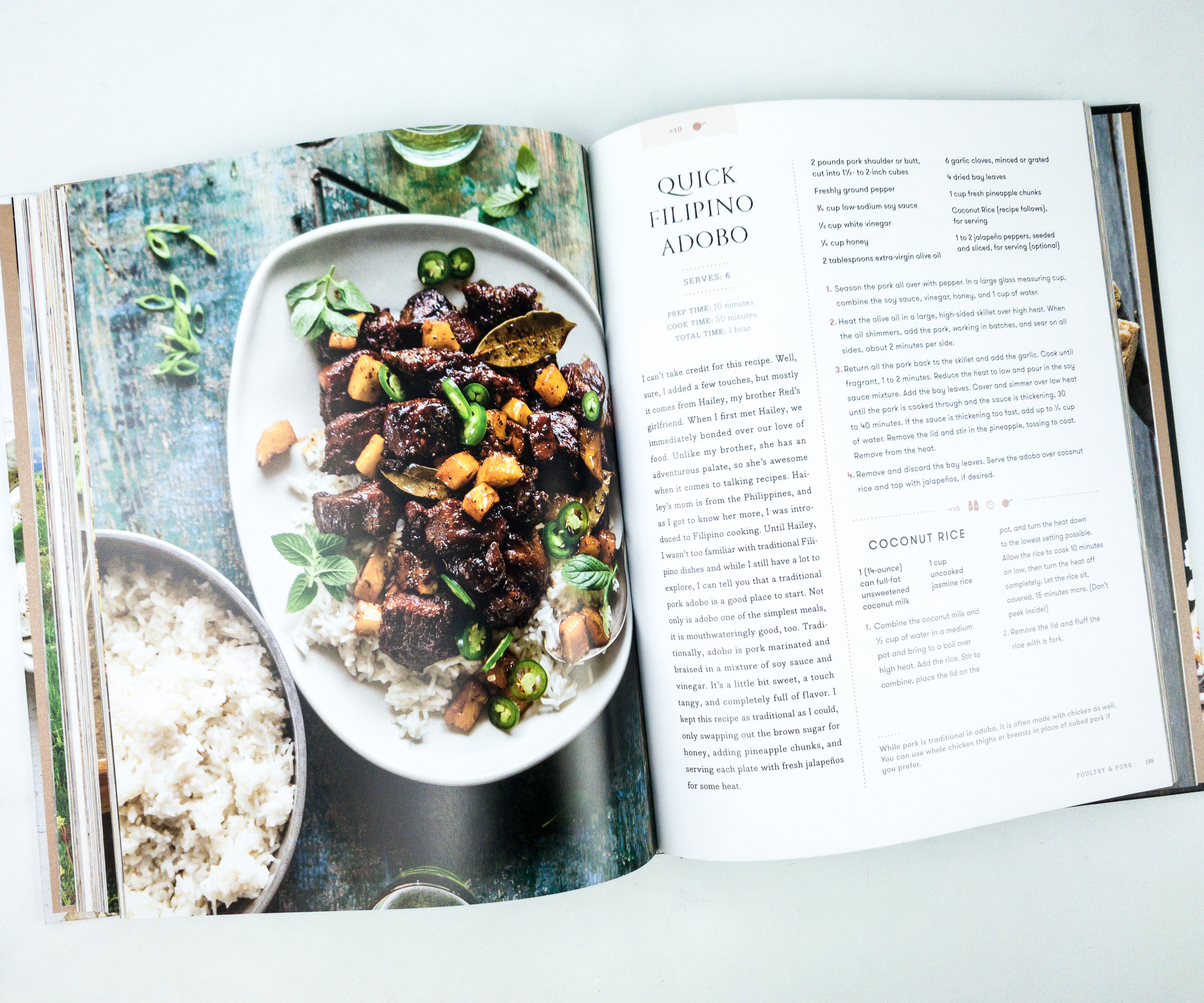 The Filipino dish called adobo is quite popular, and they say that it's bursting with flavors and a good accompaniment to rice! We really should give it a try!
Bob's Red Mill Unsweetened Coconut Flakes ($3.89) Coconut flakes is an amazing addition to baked goods and desserts as it adds additional flavor and texture. These ones are unsweetened, you can taste the distinctive flavors of the coconut, and they're just amazing topping to cakes and cookies. This bag can also be a healthy snack.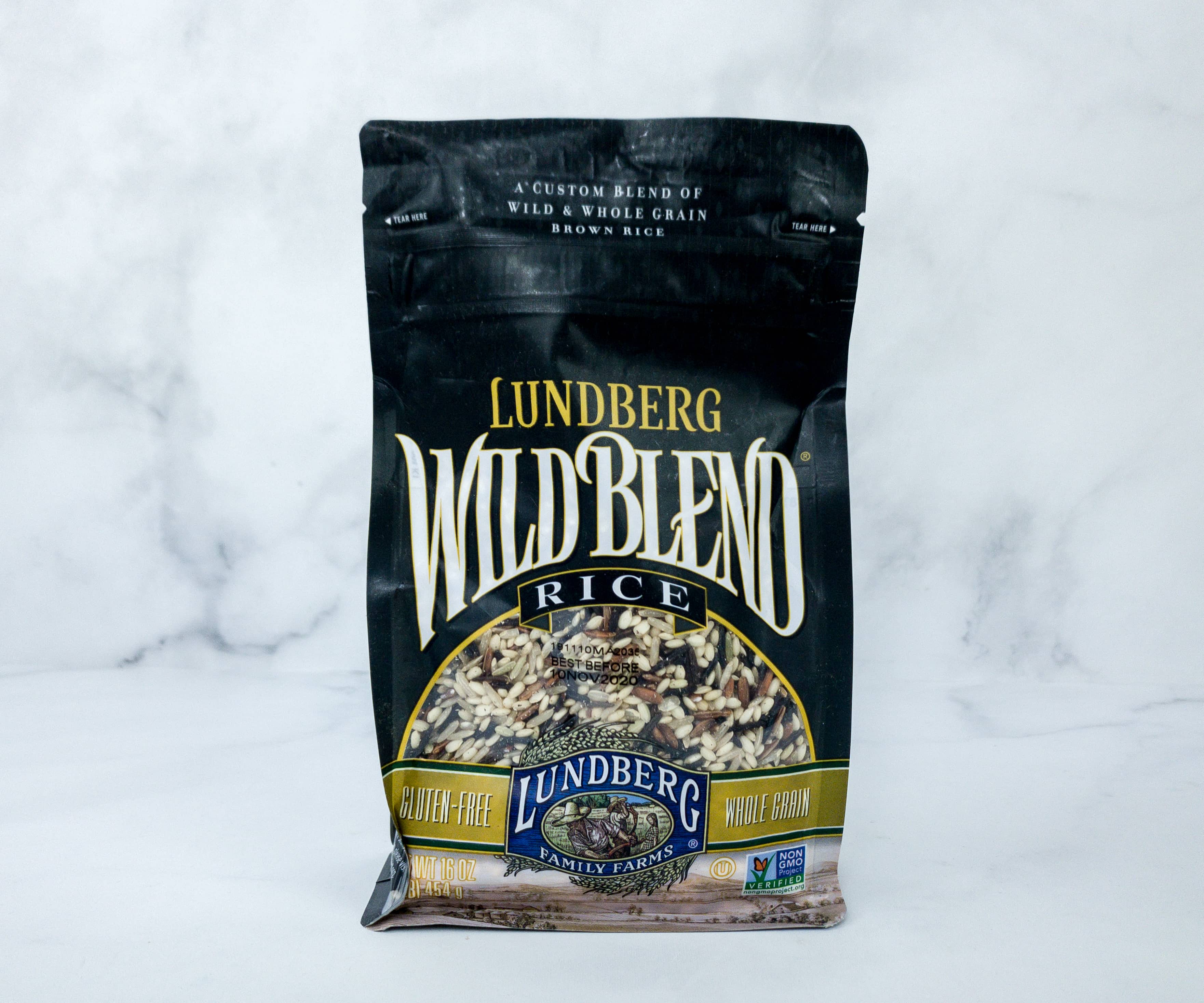 Lundberg Family Farms Wild Rice Blend ($3.34) We also got a pack of gluten-free, whole grain rice blend, that I can pair with some of the meat dishes I would like to try from the cookbook! I bet the adobo recipe will be perfect with this!
Smoked Paprika. Paprika is widely used in numerous dishes around the globe as it seasons and adds color to some dishes like stews and soups.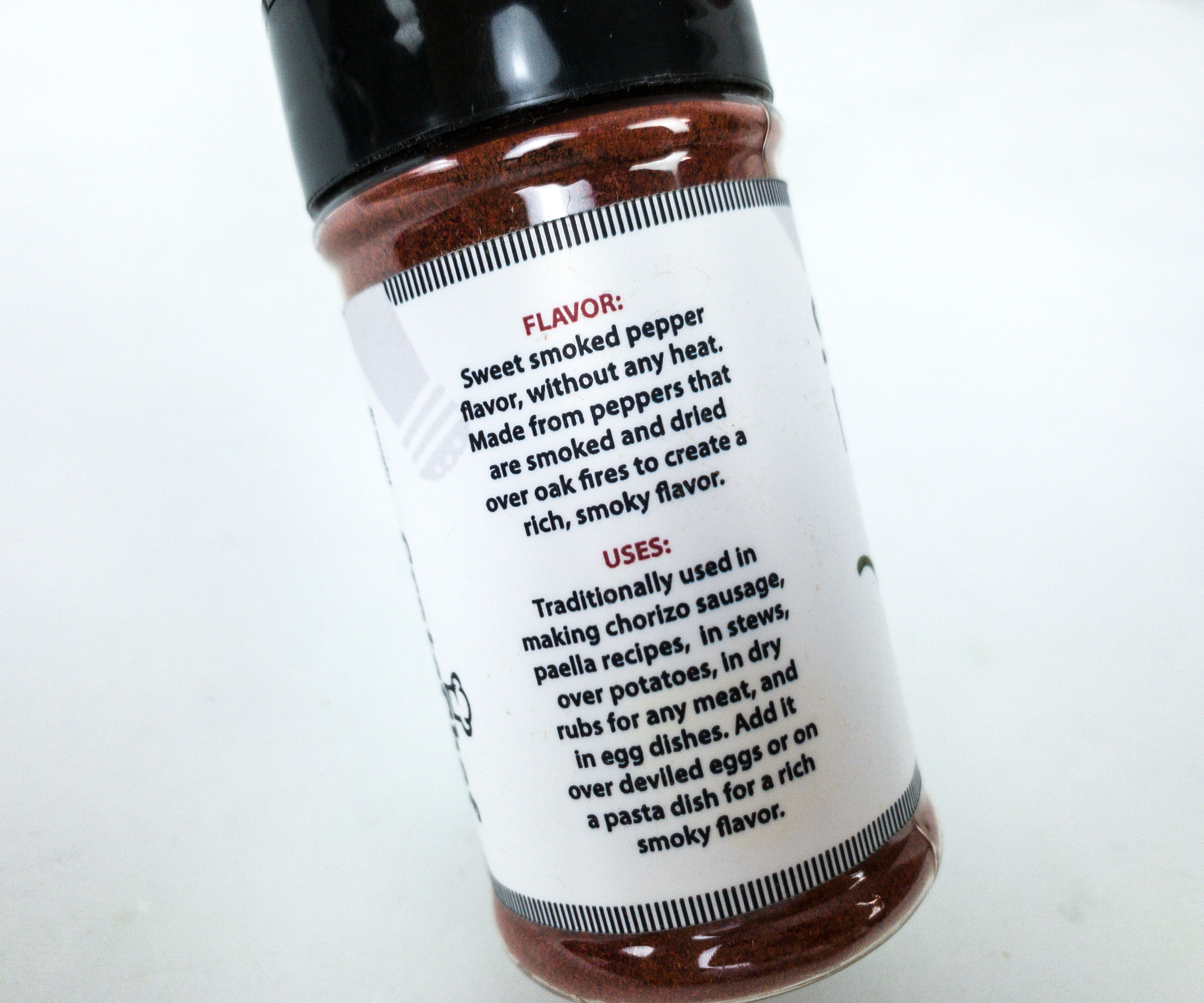 Paprika adds a rich, smoked pepper flavor without the heat to any dishes, and it's just amazing! It is mostly used in making chorizo sausage, paella recipes, as a meat rub, and in some egg and pasta dishes.
Bella Cucina Sweet Basil Pesto ($15) For the basil pesto, the makers used freshly picked basil leaves from their garden and turned it into a classic paste!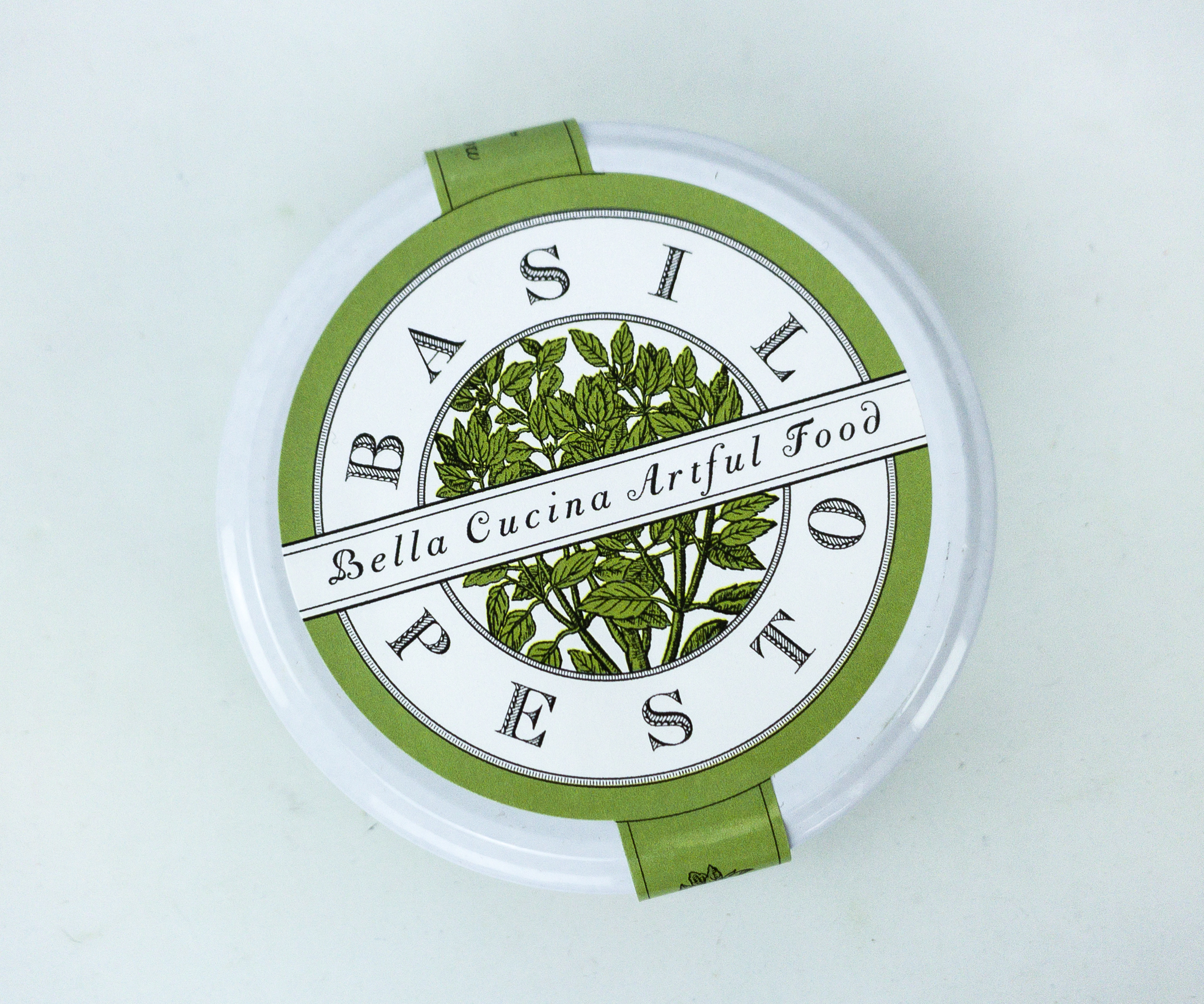 The pesto sauce is perfect for pasta dishes and salads. I am so excited to try to dress it on a tuna pasta.
My kids joined us in making Coconut Banana Muffins! The recipe is also included in the cookbook!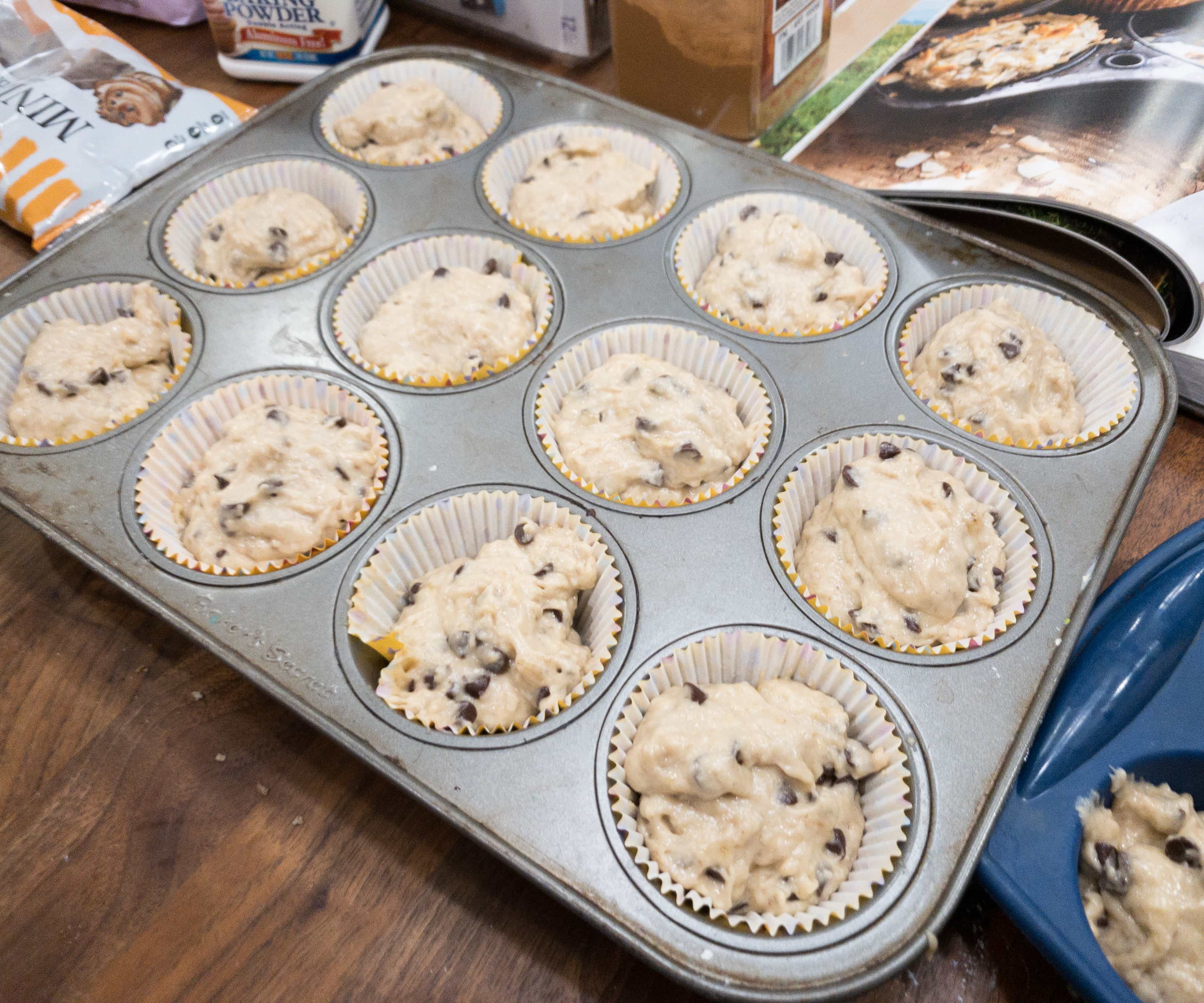 We just whisked the ingredients together to form a batter, and then put them in the baking pan lined with cupcake sheets.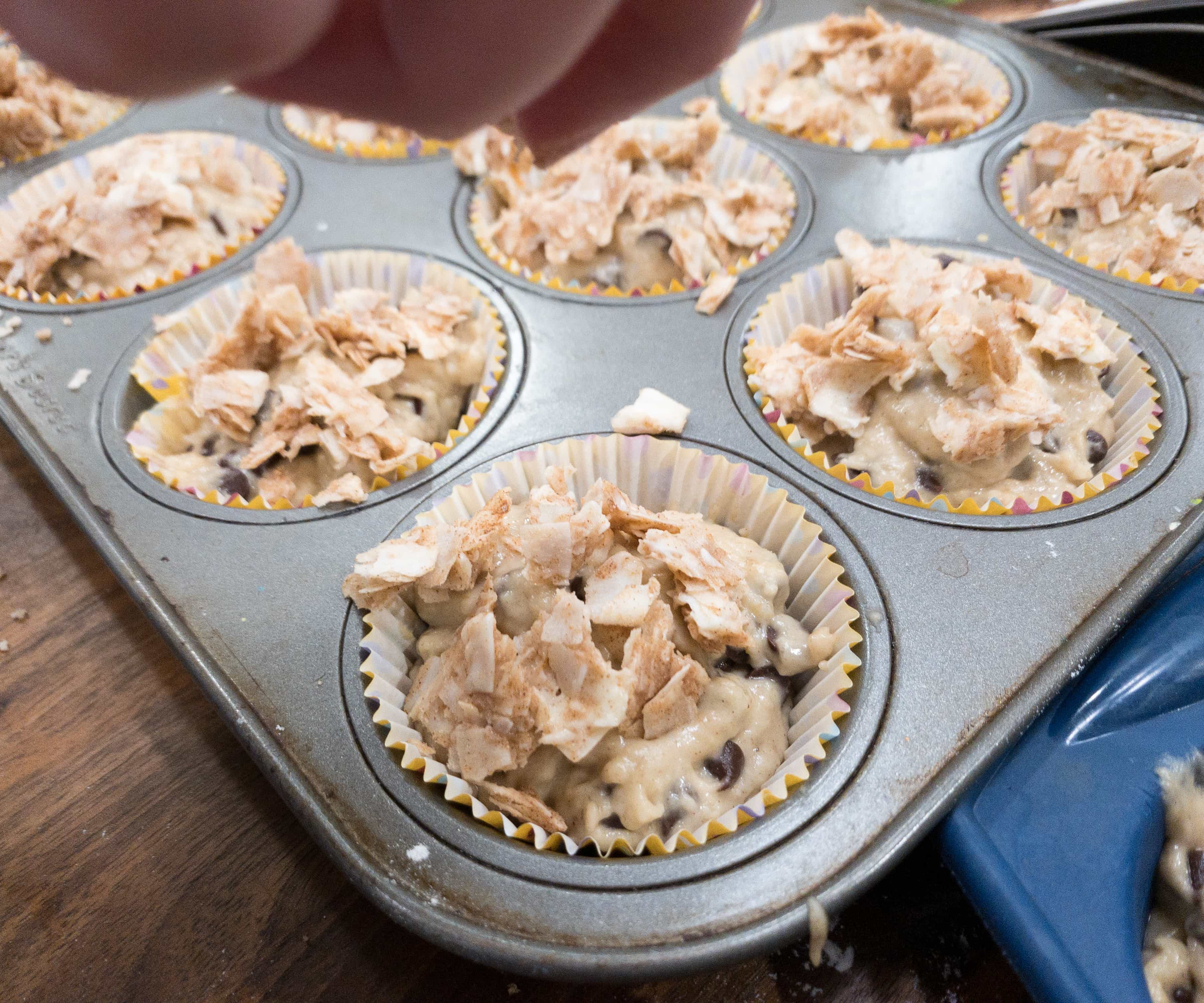 The delicious coconut flakes go on top!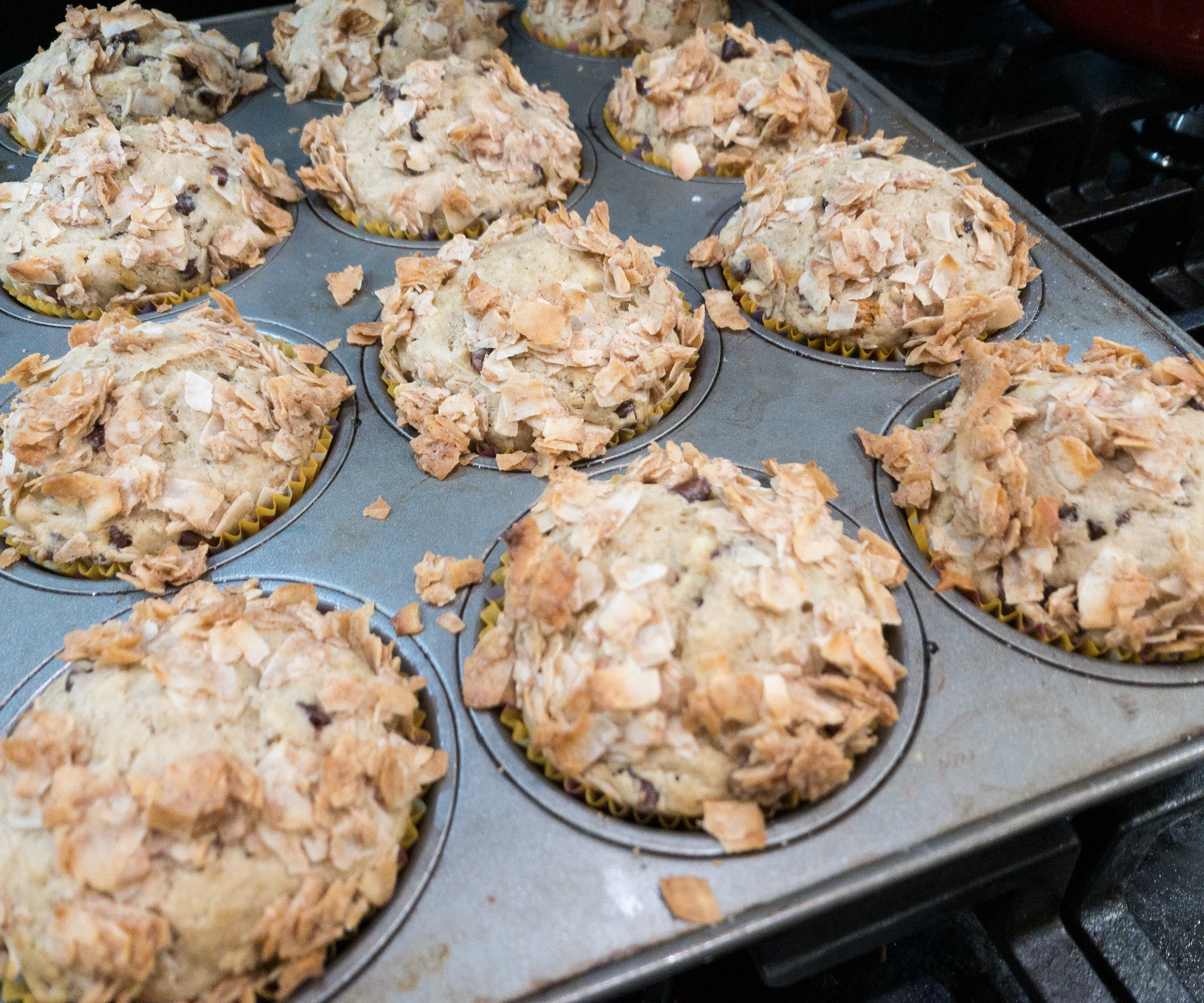 Here's how they look like, fresh from the oven!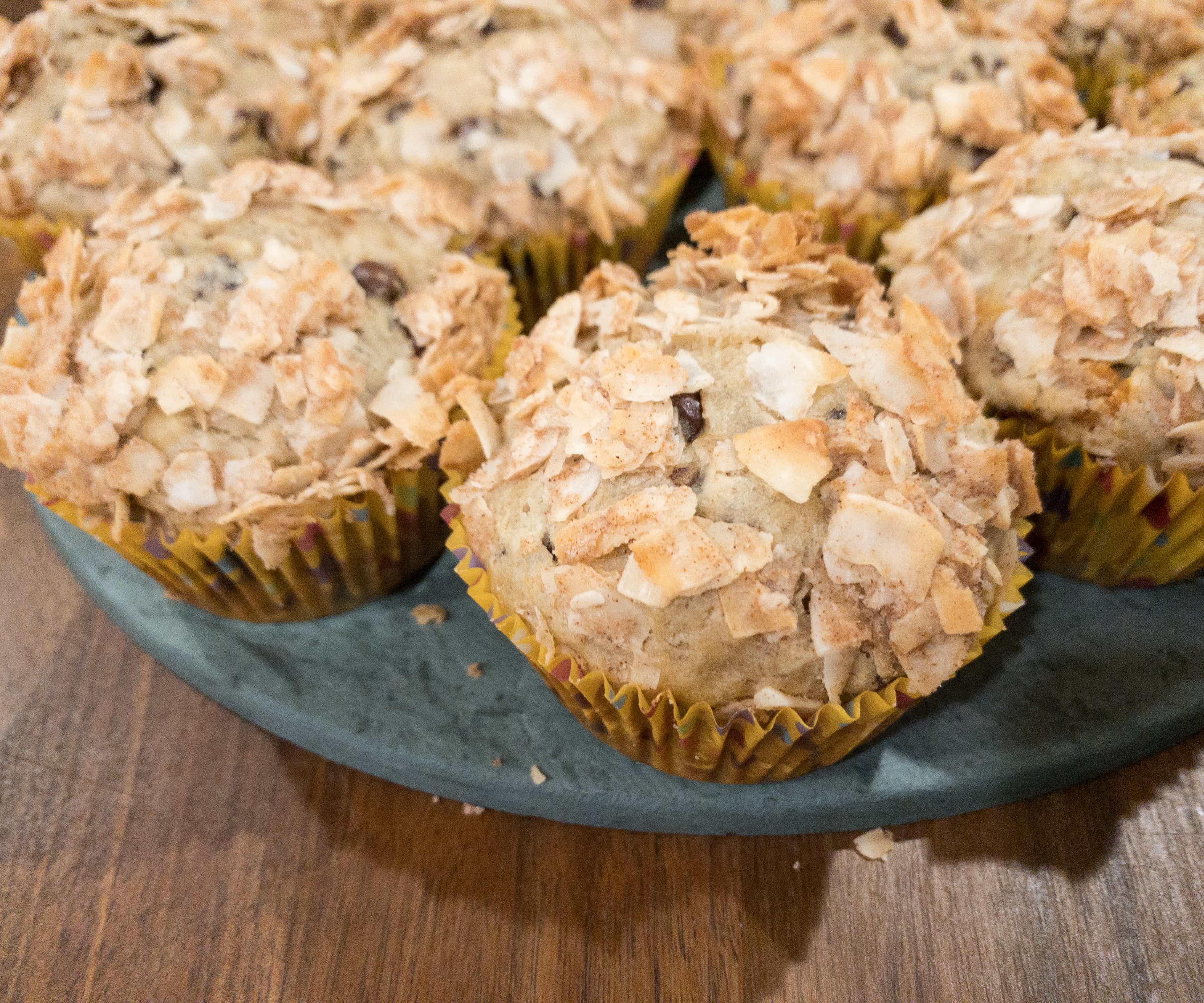 They turned golden brown and they smell so good!
The muffins also turned out moist and delicious!
CrateChef always sends useful tools and ingredients each month, coupled with inspiration to get us started in the kitchen! We love the cookbook by Tieghan Gerard, it has lots of interesting and easy to follow recipes, like the coconut banana muffins. We all had fun making the muffins and they turned out really tasty. My kids pored over every page of the cookbook and selected so many recipes – the photos and descriptions were super enticing, and I can't say I disagree that we need to cook up lots of these dishes. We really love this curation of amazing kitchen tools and ingredients, and we're looking forward to the next box of high-value products and ingredients!
What did CrateChef inspire you to cook?