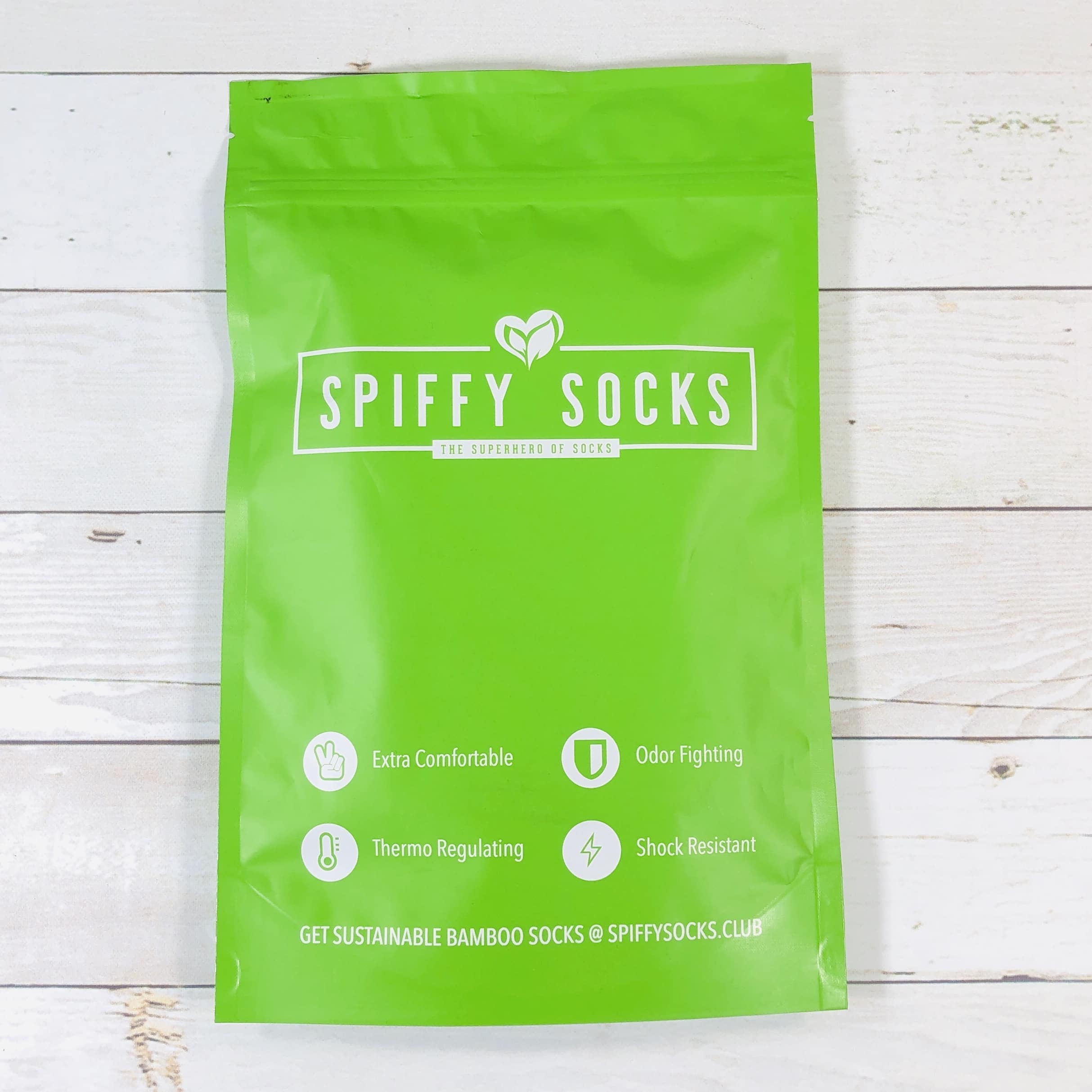 Spiffy Socks is a monthly subscription that sends snazzy socks made with bamboo fiber. They offer subscriptions for both men (sizes 6-12.5) and women (sizes 5-10) and subscriptions are $11 per month and even lower for longer terms. It automatically renews, but you can cancel anytime. Shipping is free to the U.S.
Note: Order by the 20th to get the current month's box!
DEAL: Get 10% off for the life of your subscription! Use coupon code HELLOSUBSCRIPTION.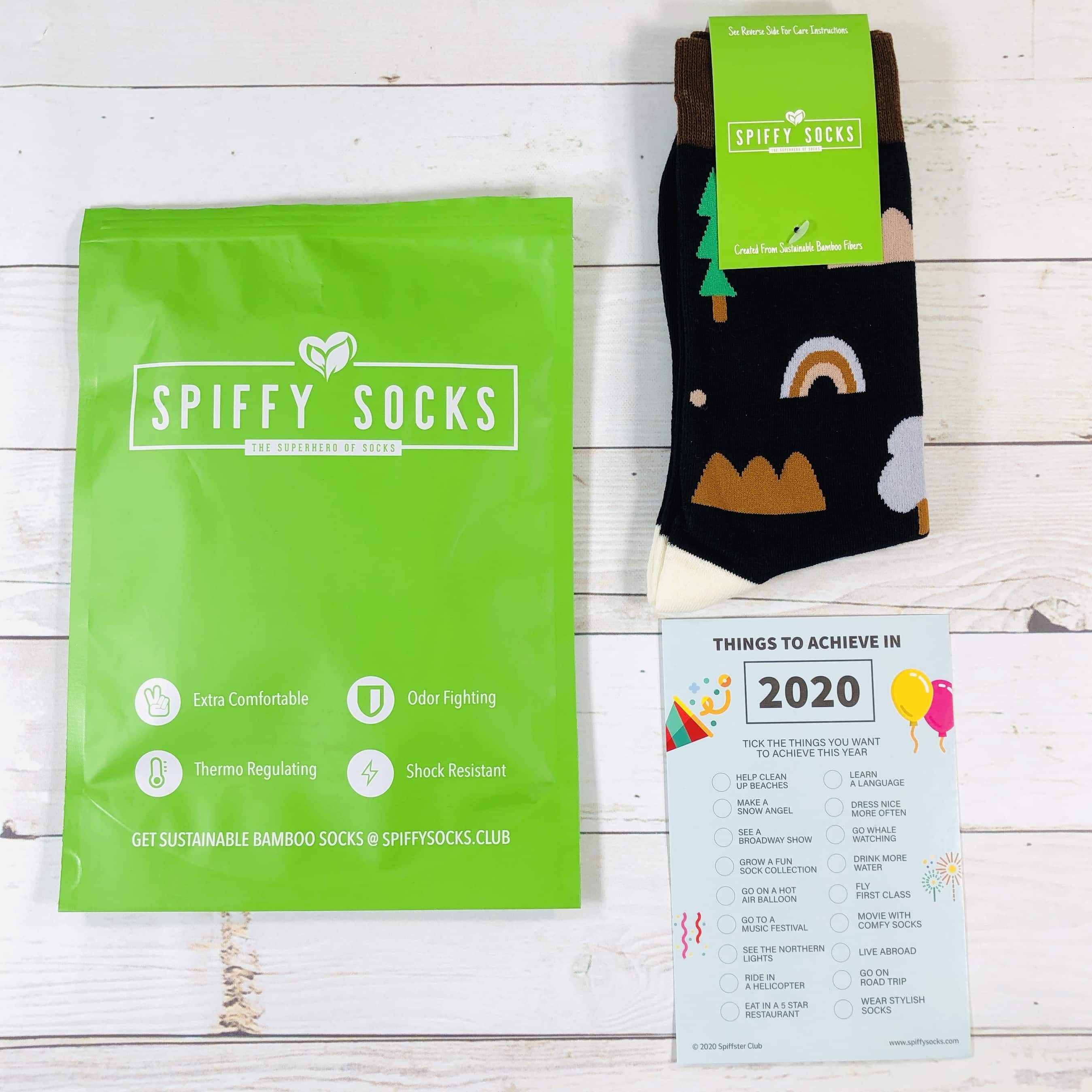 Everything in my January 2020 Spiffy Socks box!
I received a card with a bucket list for 2020. I'm pretty sure most of these are out of my price range but I can always drink more water and wear stylish socks!
Winter Wonderland Socks ($20) I received a pair of socks with a seasonal design.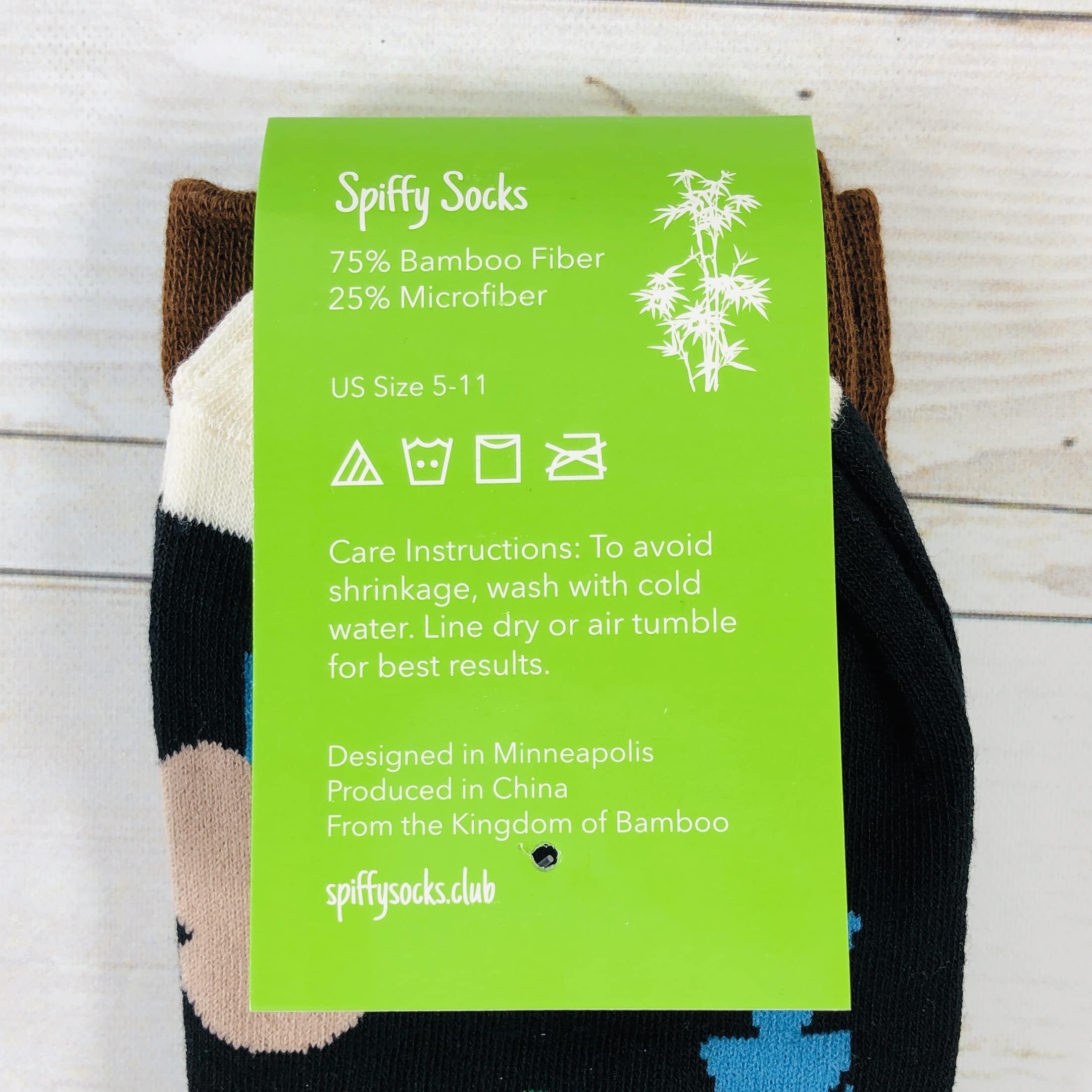 The socks are made with bamboo and microfiber. They fit women's shoes sizes 5-10.
The socks have colorful trees and what I think are caves.
The cuffs are brown, the body is black, and the heels and toes are white. The designs are blue, brown, green, and grey.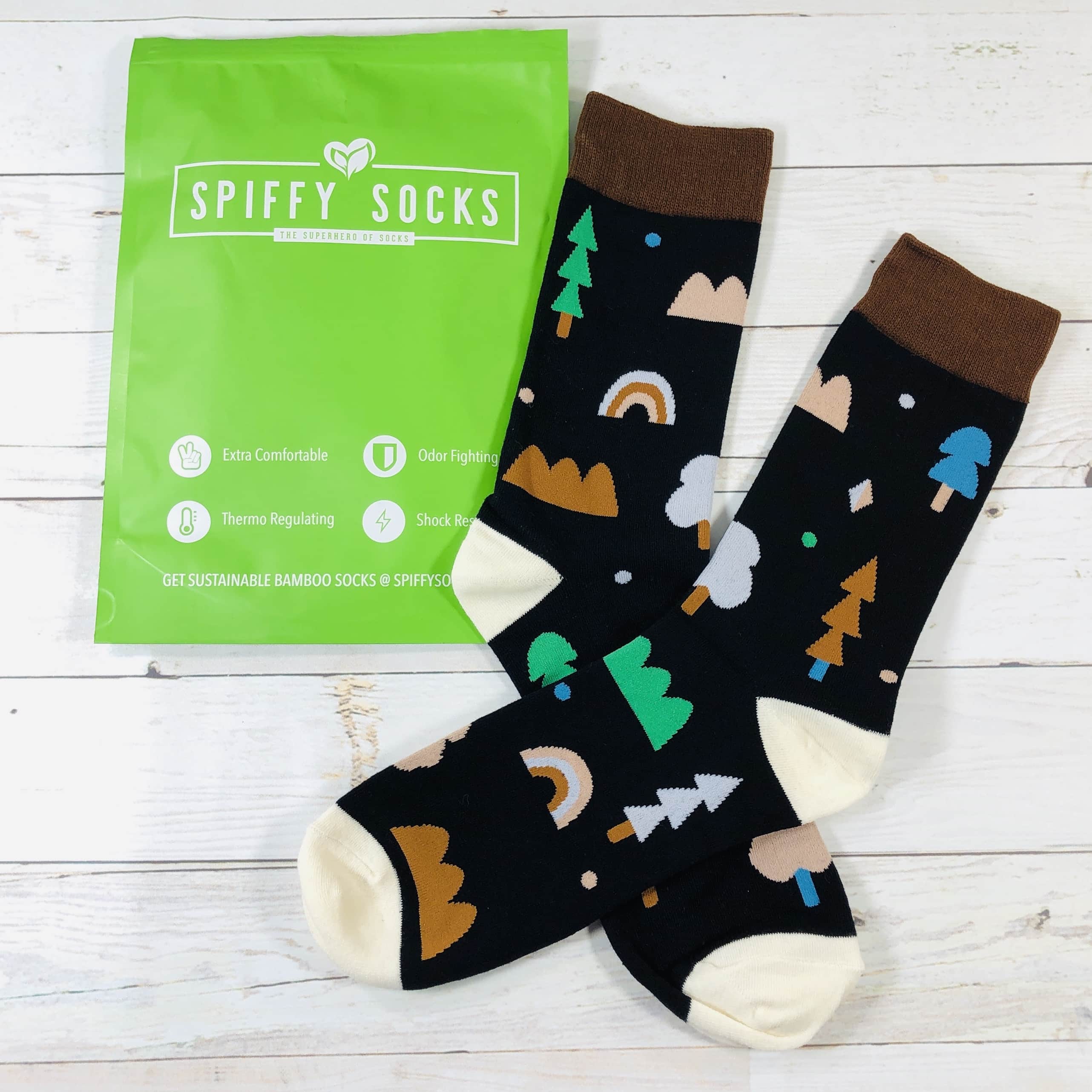 I thought the January Spiffy Socks were adorable! They are have a wintry design and yet there isn't a snowman or snowflake in sight. Spiffy Socks are always so comfortable on my feet and even though I have large calves these don't cut off my circulation. I love my Spiffy Socks subscription!