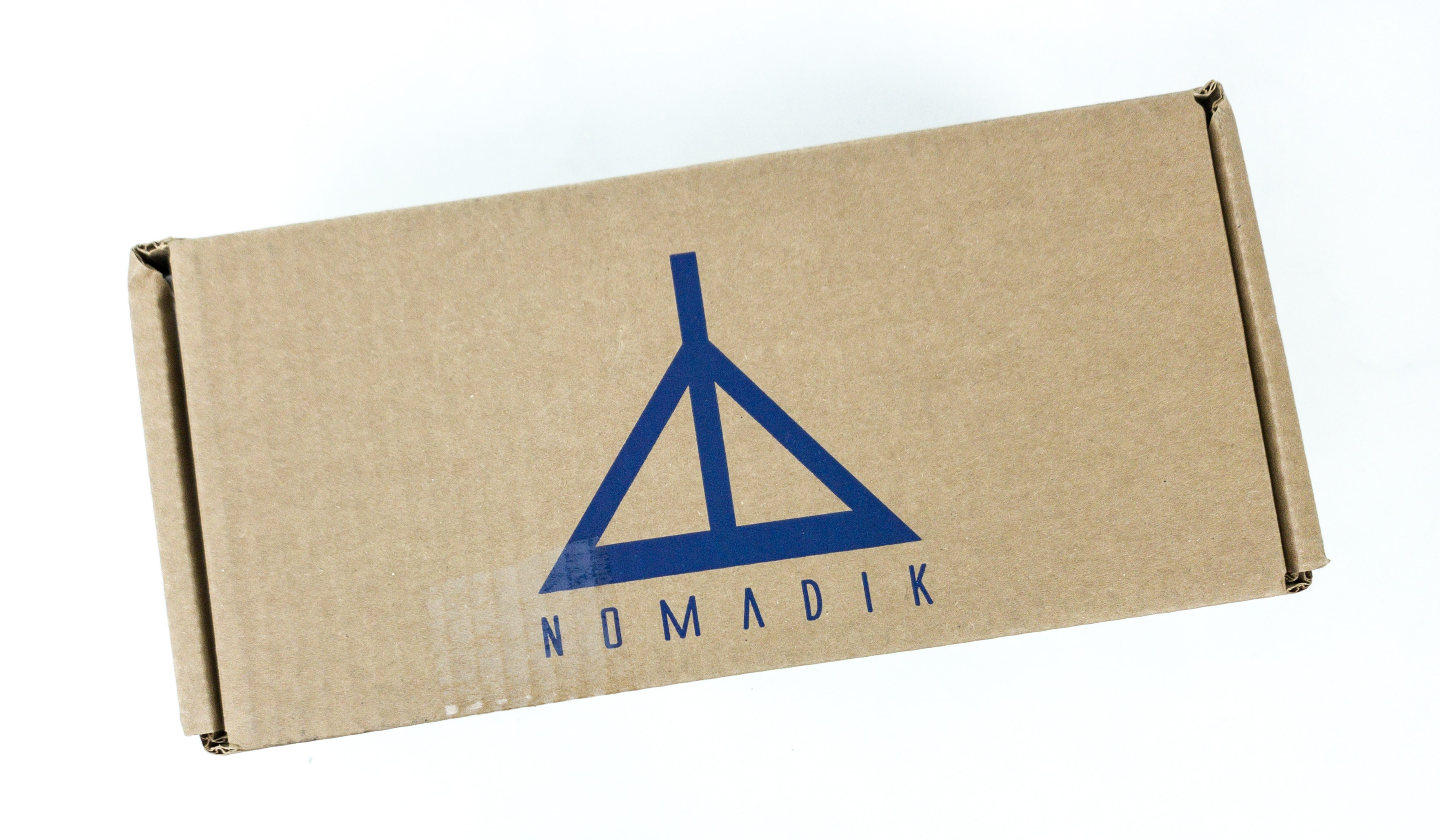 Nomadik is a subscription box for outdoor enthusiasts. Each monthly box includes functional gear designed to increase your fun in the outdoors. All products have been trail tested by an outdoor adventurer and often incorporate new technologies. Every box has three to six pieces of unique, newly-released, or just plain ultra-handy gear from premium brands.
DEAL: Save $5 off on your first subscription box with coupon code HELLO5OFF.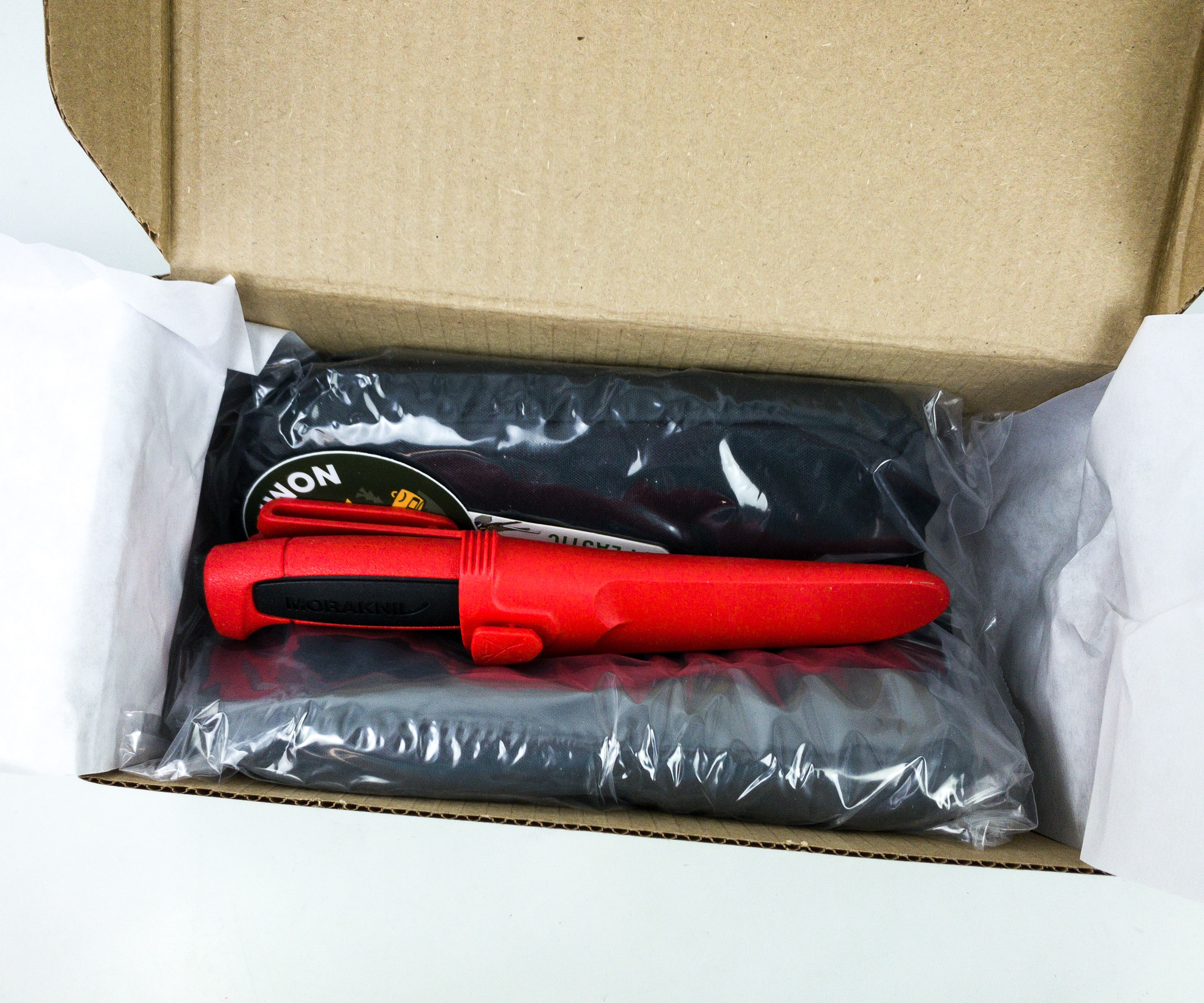 Everything is durable outdoorsy type stuff, so no need for tons of packing materials.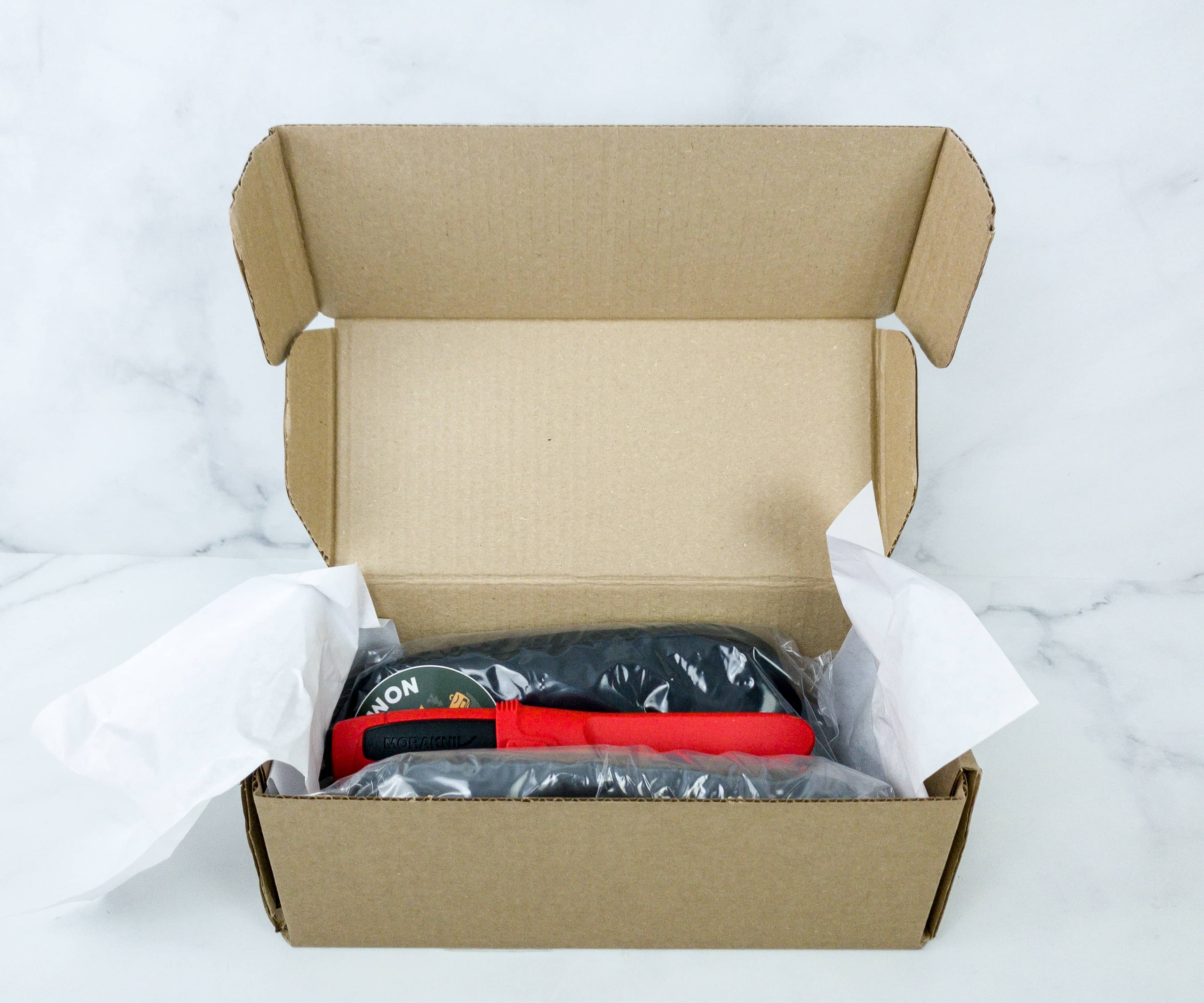 Some of the items are packed separately, especially the gadgets and the small ones, to ensure that they all arrive in great condition.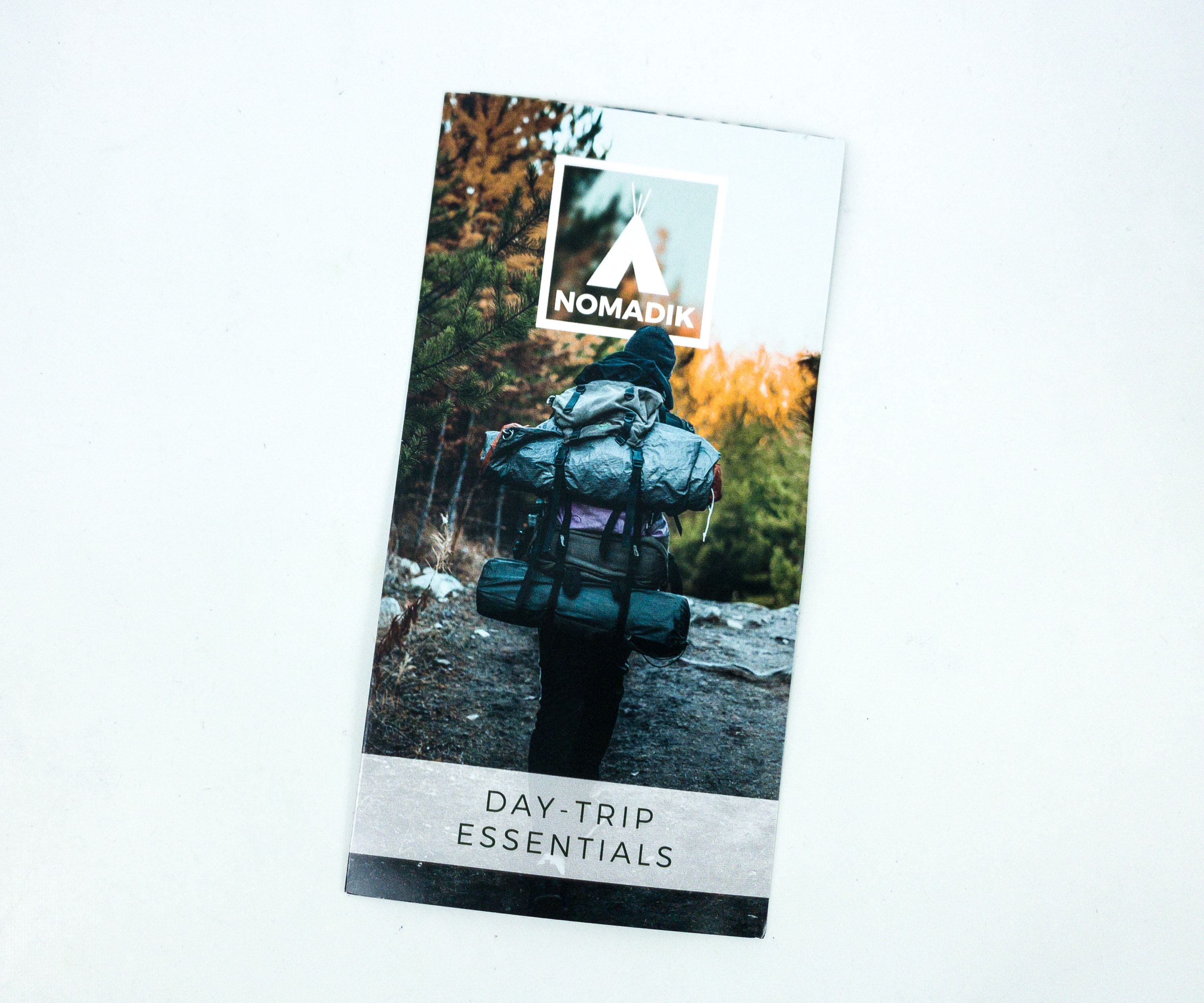 The theme for November 2019 is Day-Trip Essentials.
Nomadik always includes a Challenge card to encourage you to get out and use your items in the wild.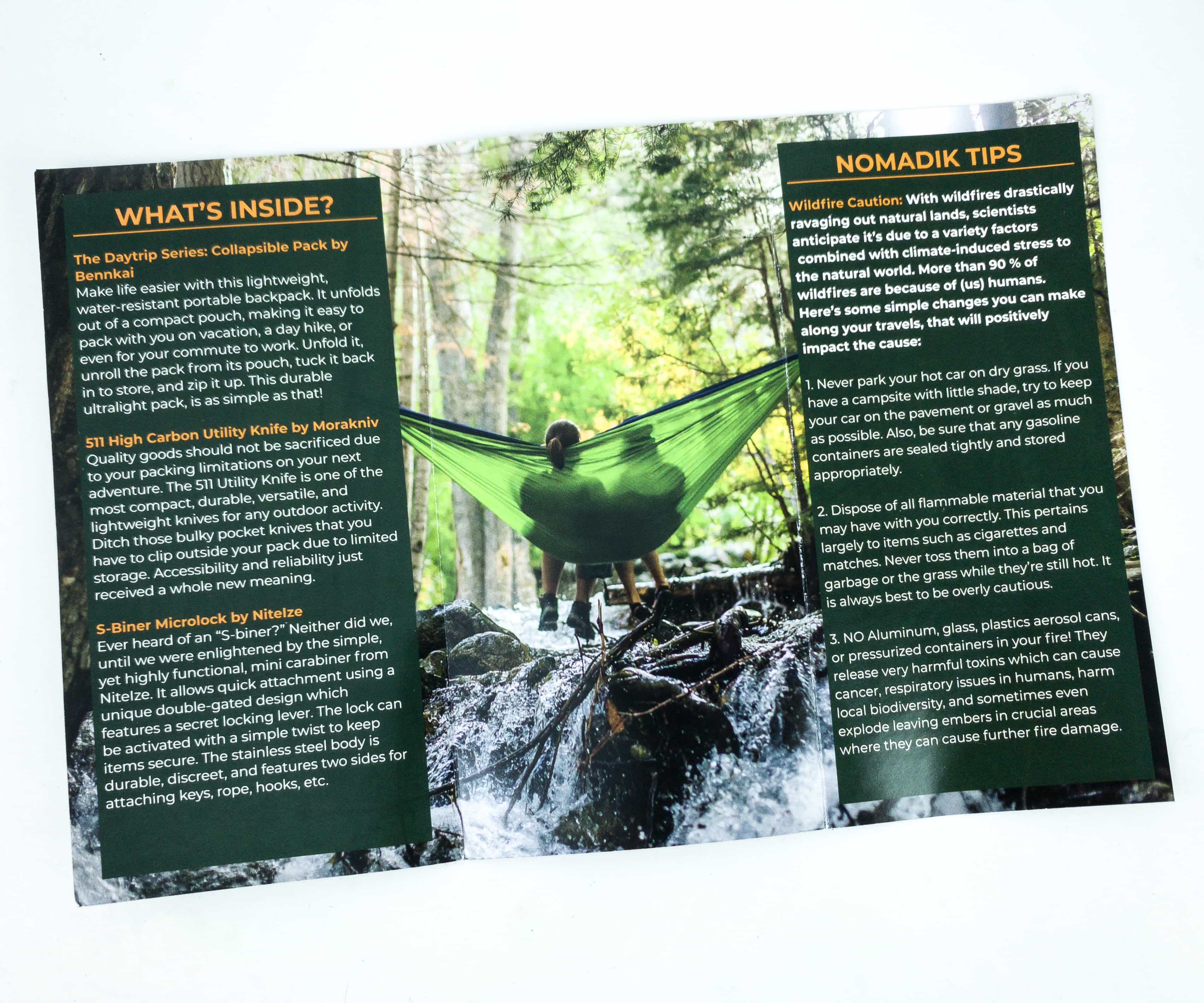 There's also a list of all the items in the box, as well as some useful tips from Nomadik.
Everything in my box!
Nomadik Sticker. The box started off with a cool sticker that I can stick to flat surfaces like a laptop, a notebook, or even on my water bottle!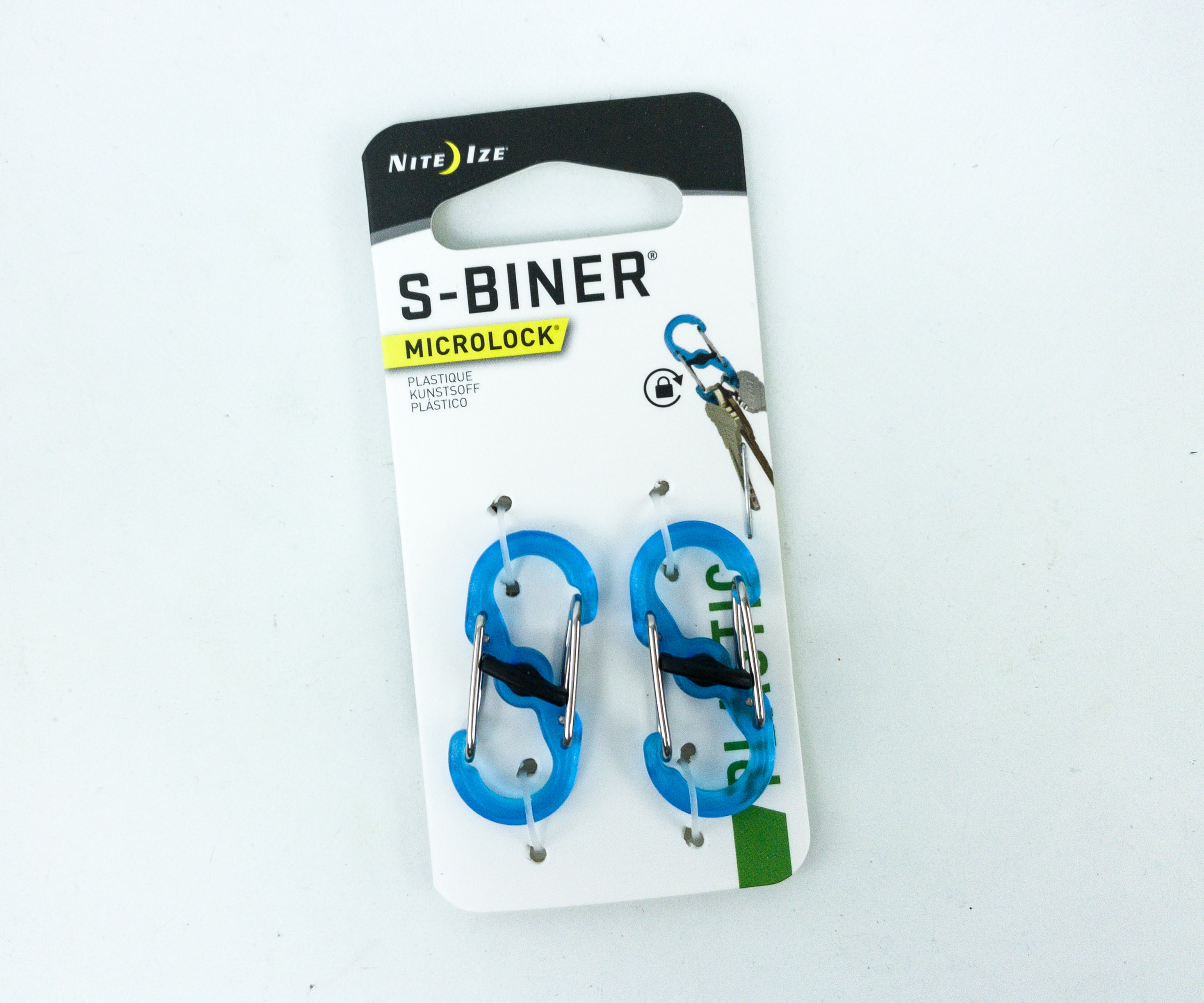 S-Biner Microlock by NiteIze ($5.49) We got 2 blue S-biners in the box, which are s-shaped carabiners that can be used to hold your belongings and attach them on your bag or on other places. They have two gates and they also have an easy twist-to-lock mechanism, allowing you to just twist the center lever to lock or unlock the gates.
These are made with tough aluminum and stainless steel gates. The micro locks can also fit up to three standard keys.
511 High Carbon Utility Knife by Morakniv ($12.73) A utility knife is one of the most essential items for day trips or camping!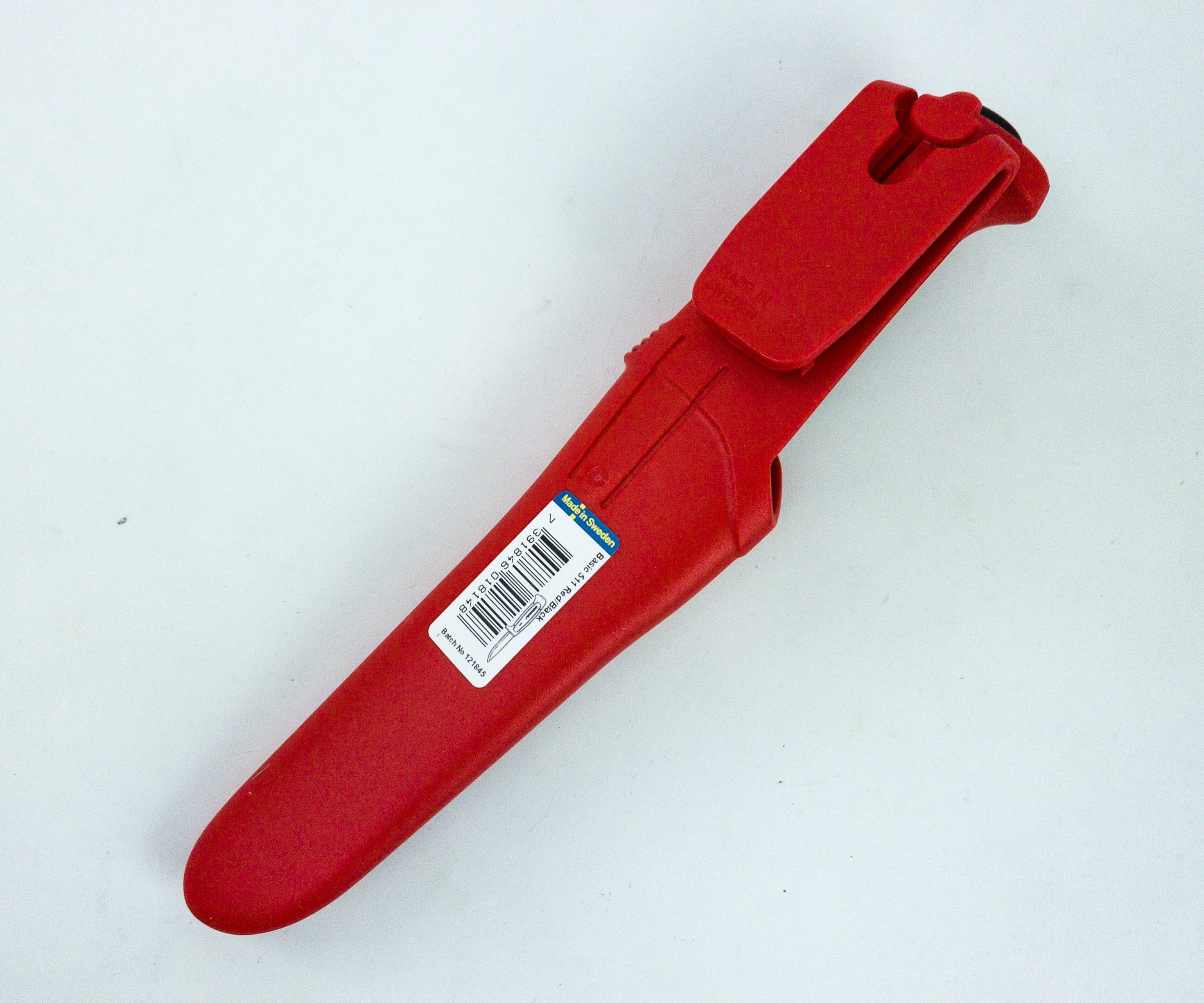 I got the knife in bright red with black accent.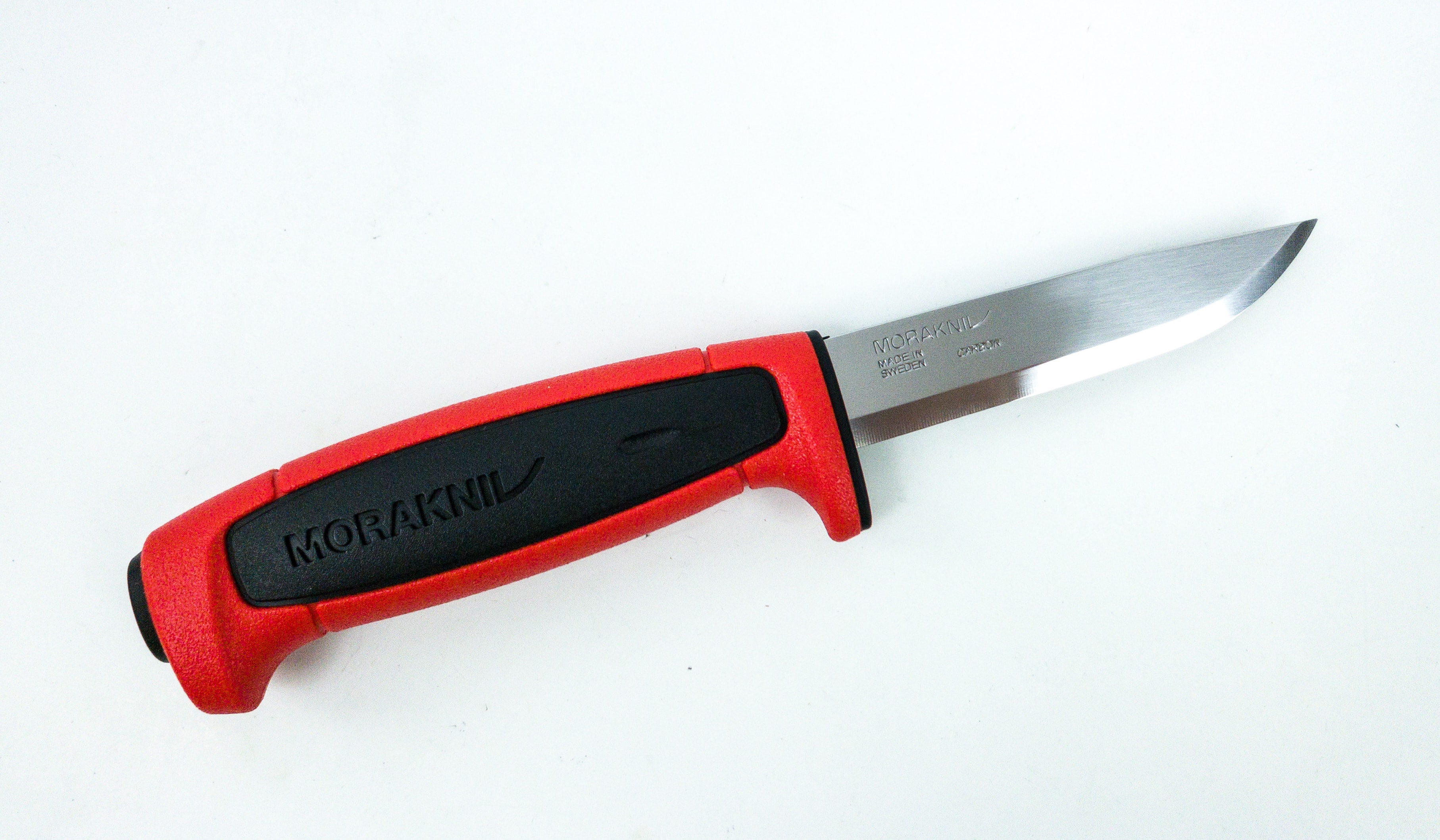 The knife has a 3.6 inches fixed blade, and is made of high carbon steel. It's really tough and sharp, and it's also impact-resistant. The ergonomic TPE rubber handle gives an optimum grip, so it won't easily slip.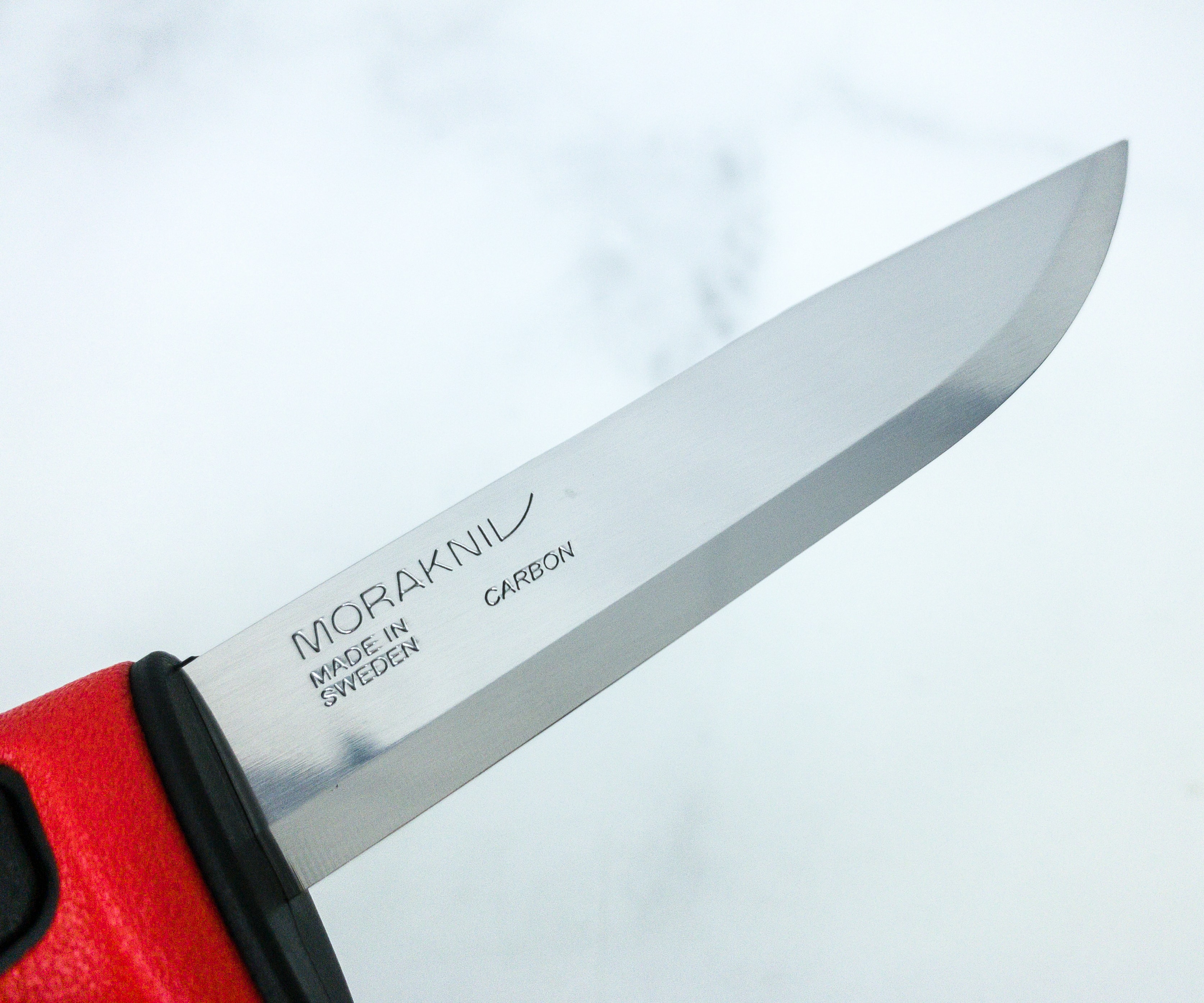 The blade is 0.08 in thick, with a length of 3.6 in and weighs just 110 g. It also comes with a hard plastic Combi-Sheath. The knife is made in Sweden and comes with a limited lifetime manufacturer's warranty.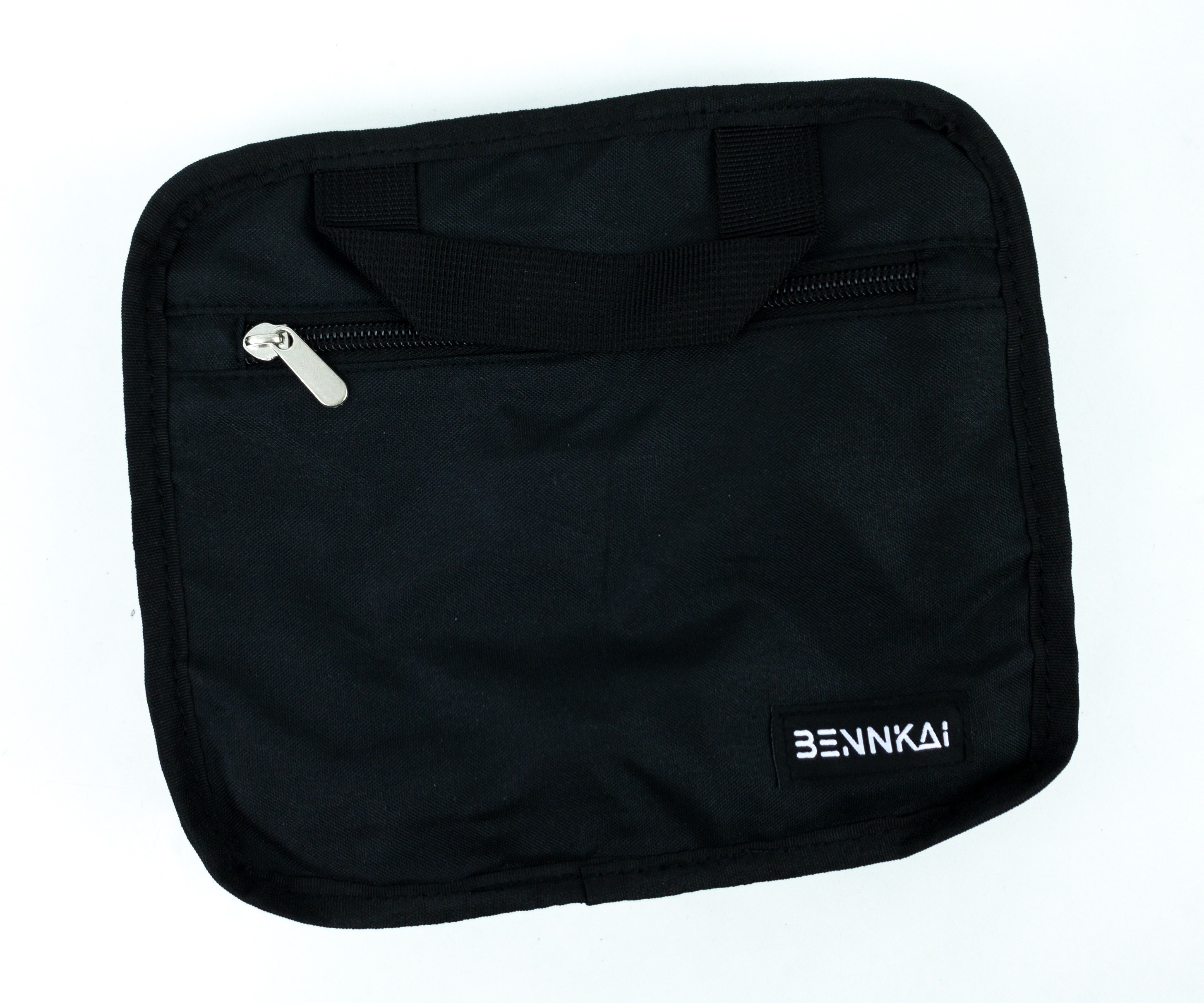 The Day Trip Series: Collapsible Pack by Bennkai ($40) At first, it looks like a pouch for day trip essentials but it's actually a collapsible backpack!
It's lightweight, easy to carry, and water-resistant as well!
It easily unfolds to a bag and you can easily fold it back as a compact pouch, so packing on vacations that require more storage space won't be a problem.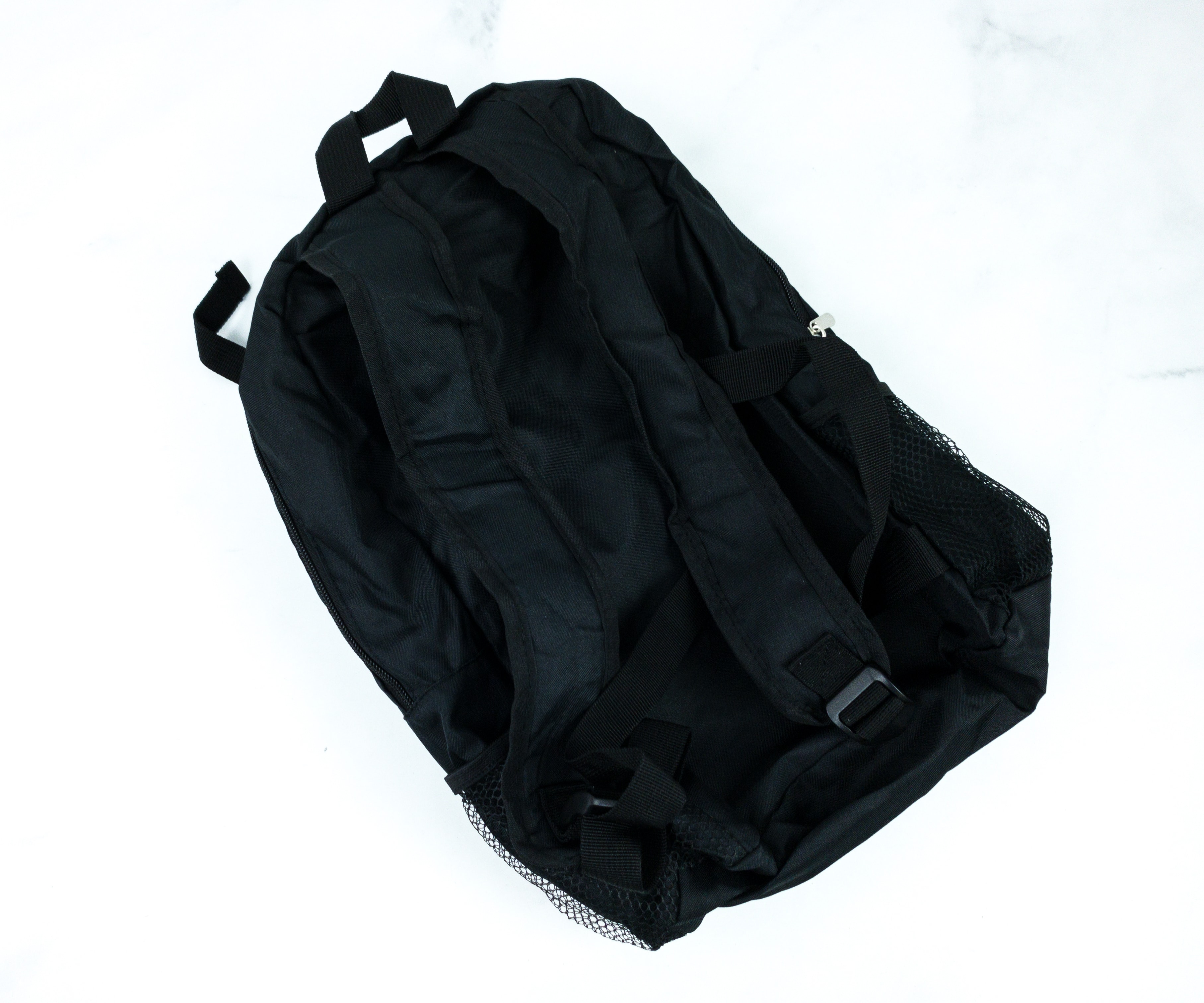 When unfolded the bag measures 26x15x40 cm! That's pretty spacious!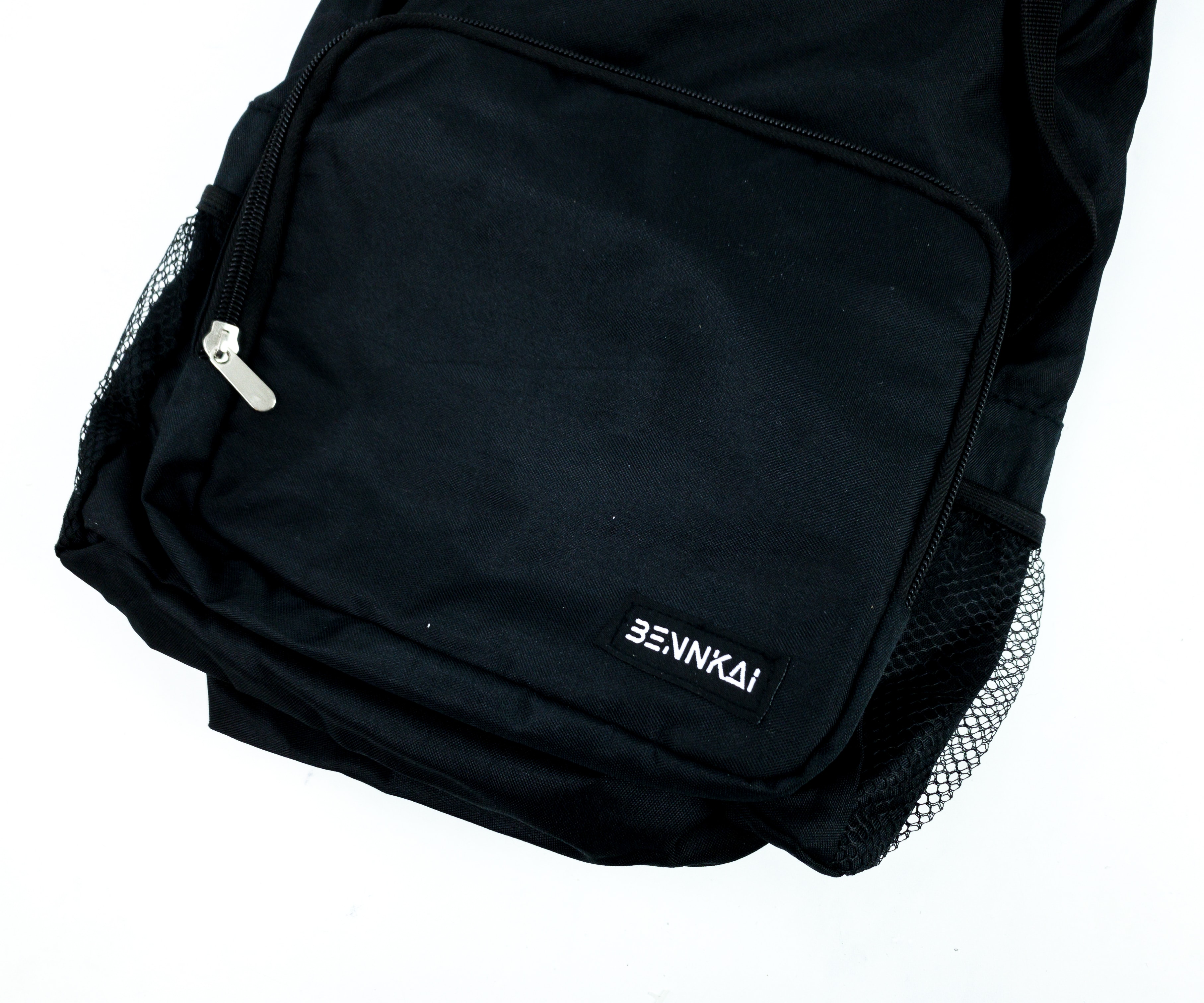 The pouch where the full bag collapses serves as a front zipped pocket when the bag turns to a backpack. It even has some net side pockets where I can store a water bottle!
This month's box may contain fewer items as compared to the previous ones, but these are the most important stuff that you must have when you go on a day trip or camping! I'm delighted to get a good utility knife and a collapsible backpack that will definitely give me convenience during the adventure. The box promotes less worry and more fun, and I'm cool with it! The box always gives me the feeling that I am always ready and fully equipped to take on any outdoor adventure!
What did you think of Nomadik?