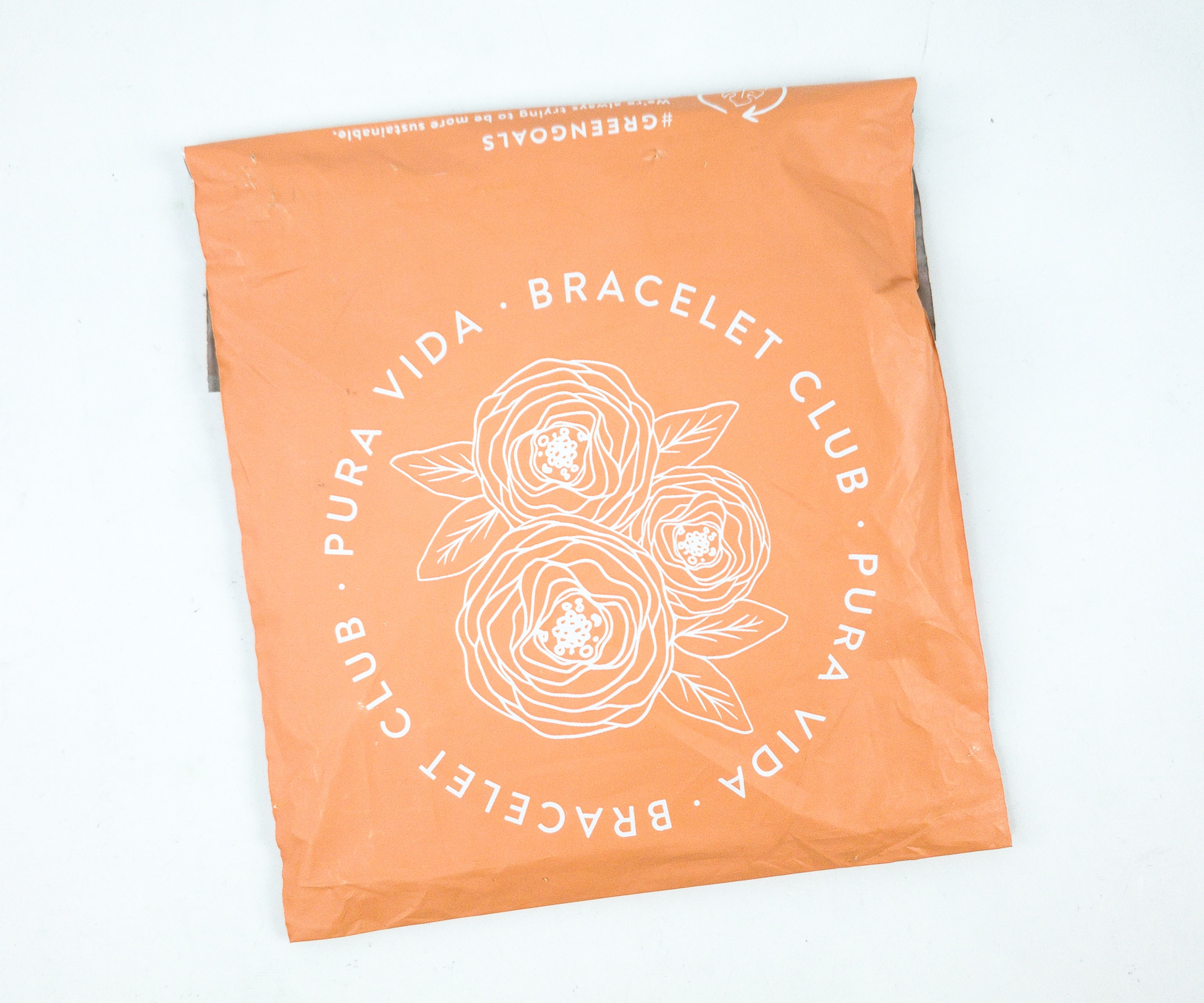 Pura Vida Bracelet Club  is a monthly box subscription that delivers 3 stylish, trendsetting, and exclusively designed bracelets that are carefully curated by their own team of influencers and fashion stylists. The orders are shipped out within 4 -5 days of purchase, and the pack arrives on the 15th of each subsequent month.
DEAL: Get one month FREE with a 6-month subscription and three months FREE with an annual subscription! Deal applies automatically, just VISIT AND SUBSCRIBE.
You can also save 10% on anything in their shop by using coupon code PVSAVE10. Subscription not included.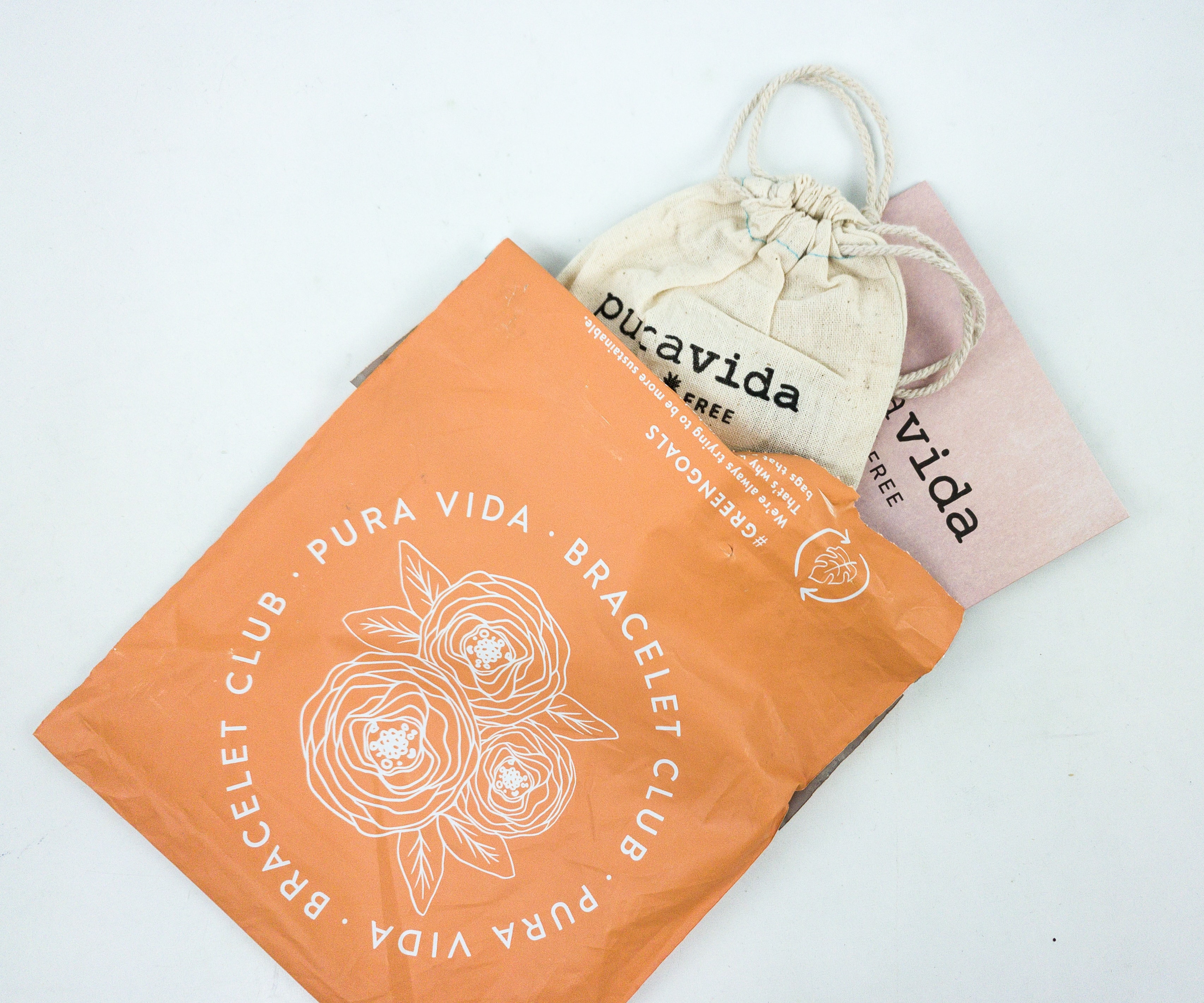 All the items are packed in an orange paper bag with the logo of Pura Vida on it.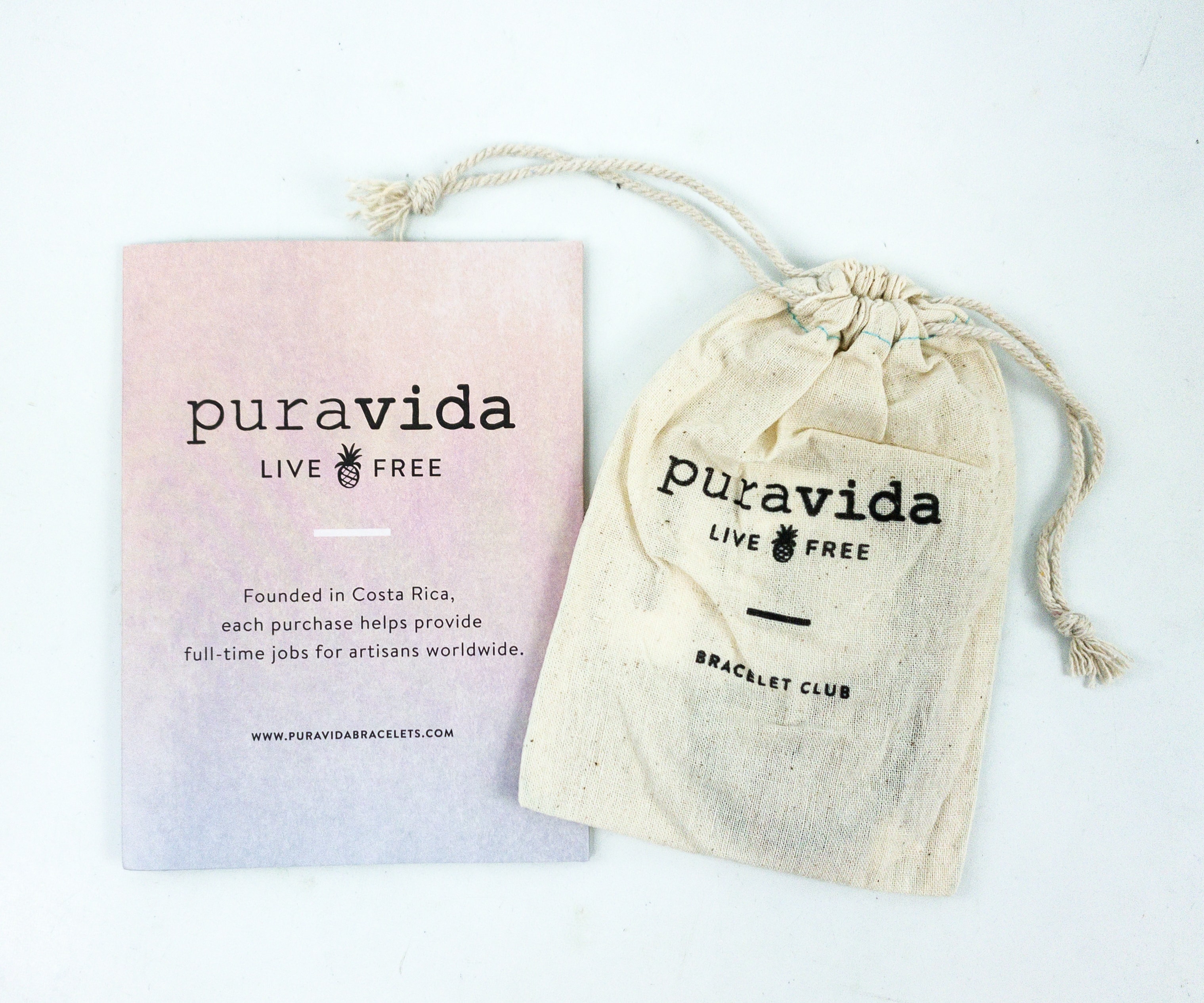 Inside the box is a booklet and pouch that contains all three featured bracelets of the month.
According to the booklet, Pura Vida is founded in Costa Rica and they are bound to help provide full-time jobs for artisans worldwide.
This booklet is printed on recycled paper.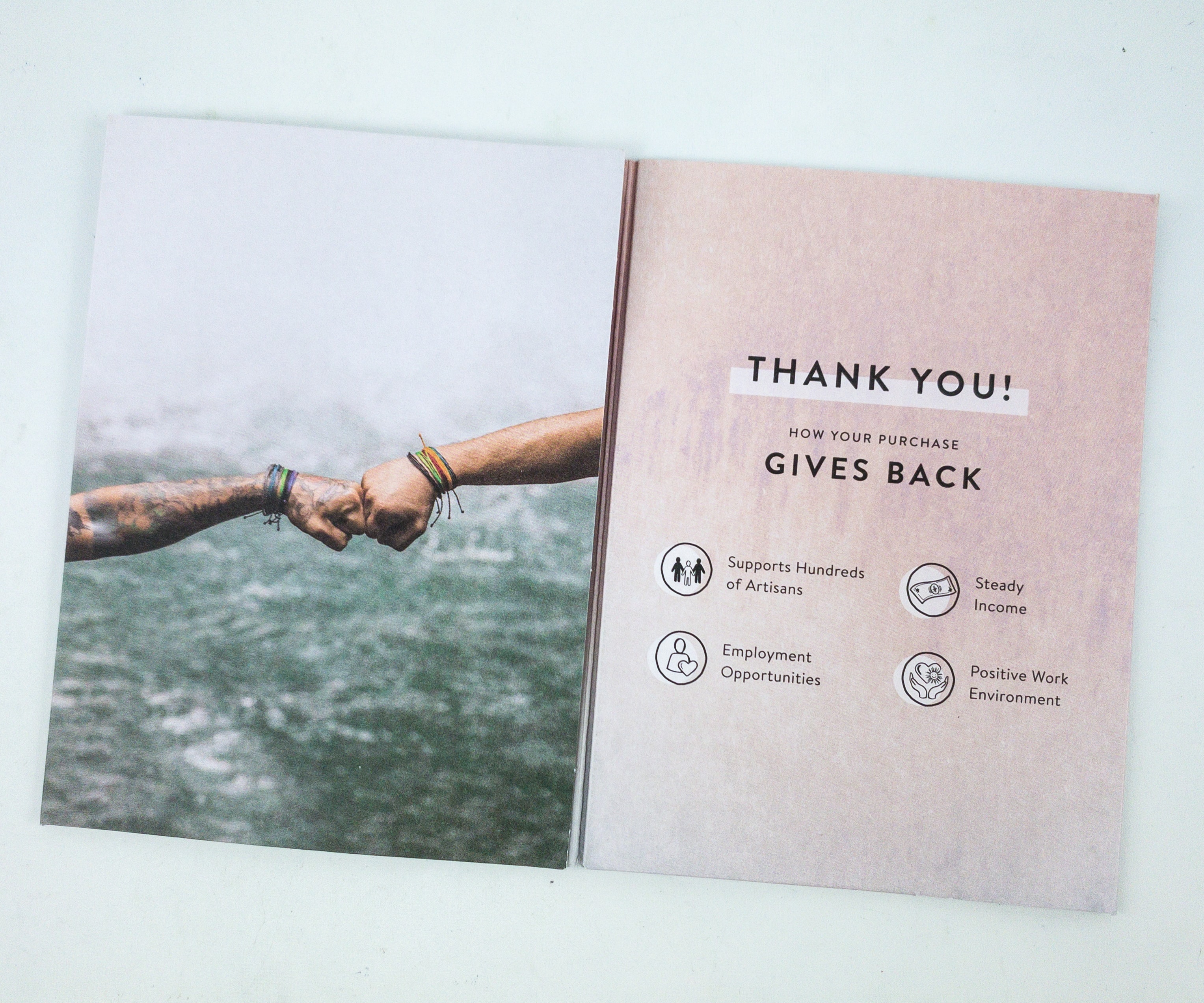 Every purchase of the bracelets helps support hundreds of artisans providing them steady income, employment opportunity, and a positive work environment.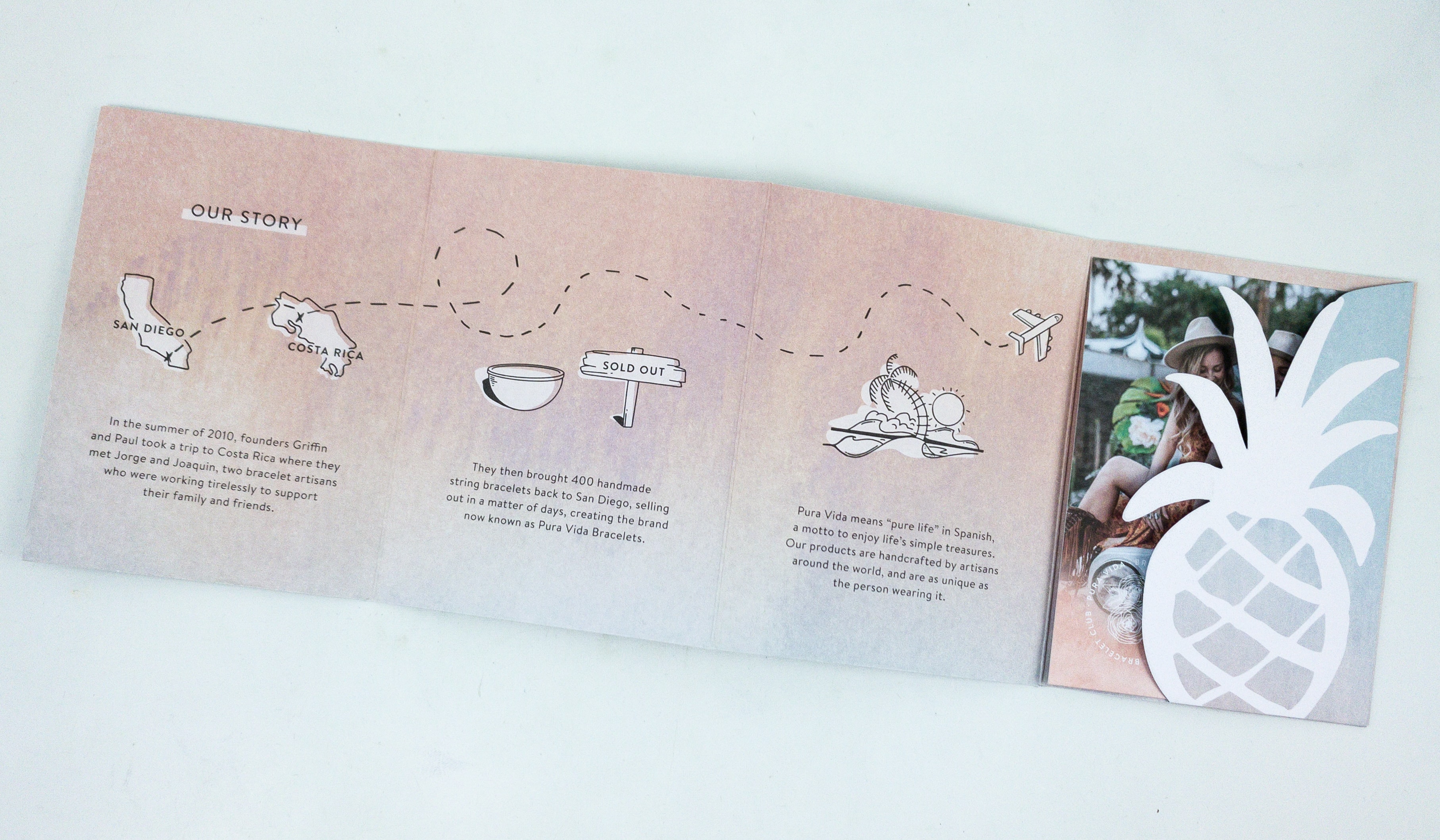 Featured on this part of the booklet is a brief history of Pura Vida.
Aside from the booklet, there's also a card and a sticker!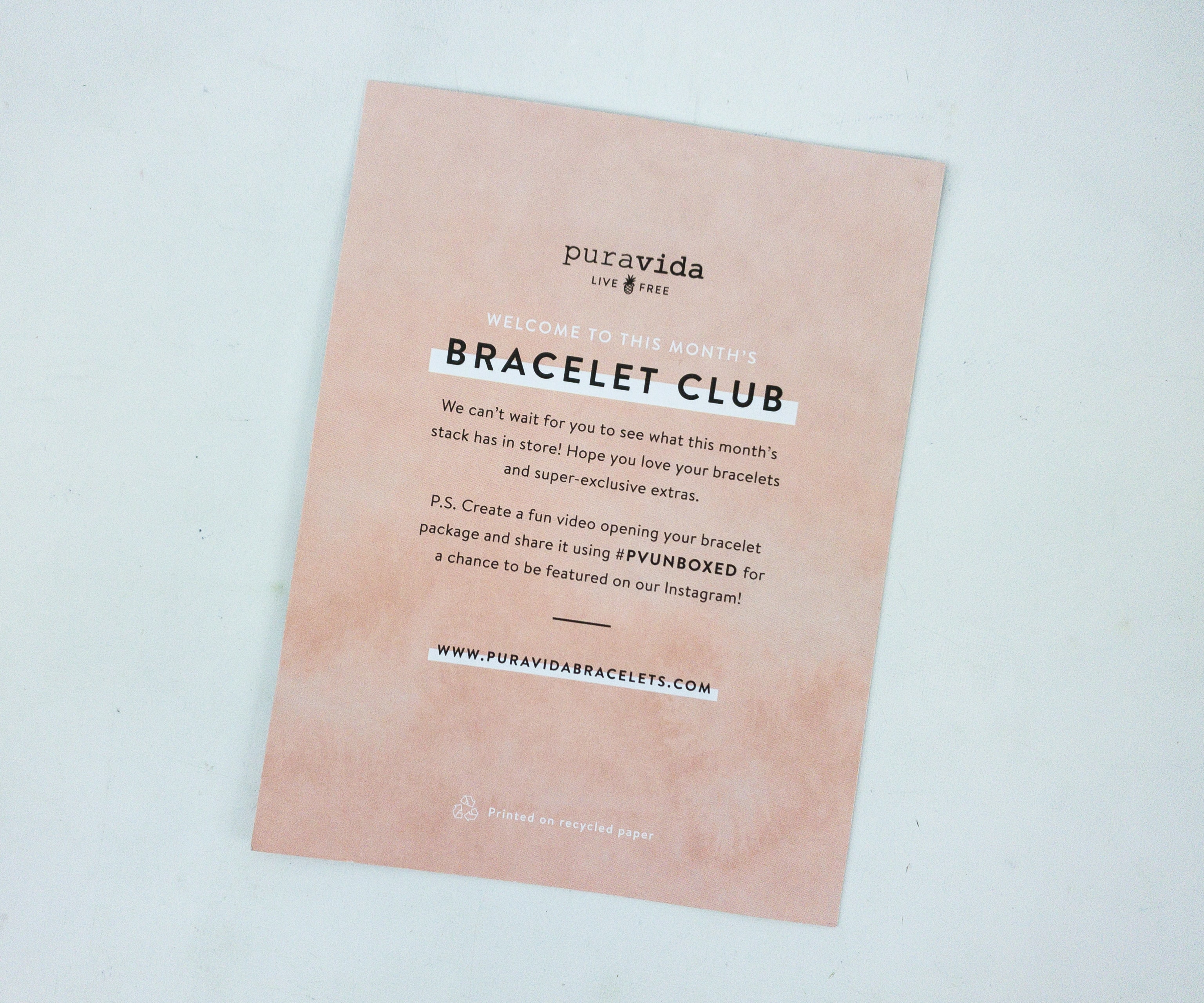 The card features a welcome note from Pura Vida.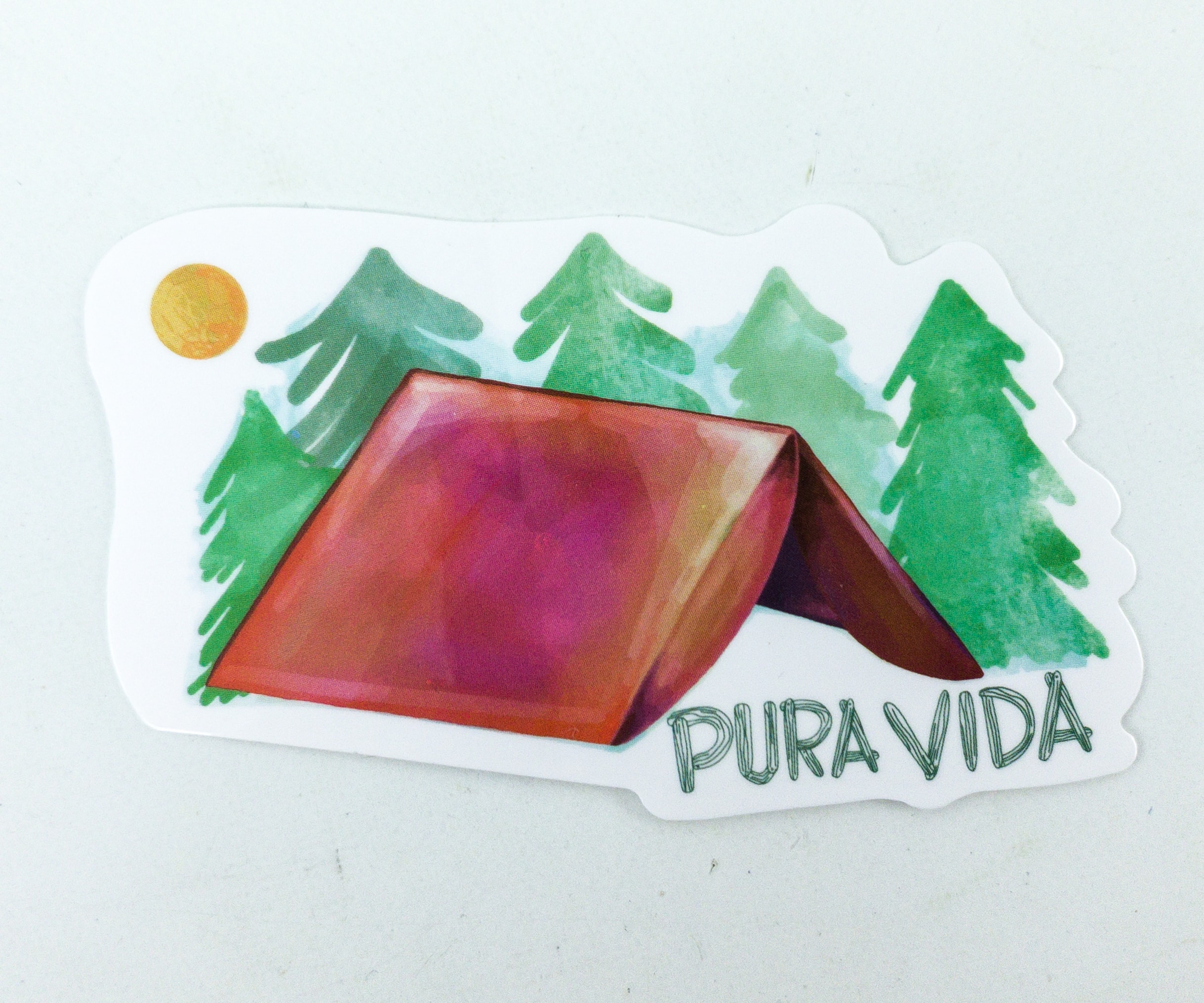 The sticker is camping-themed. It's cute!
Everything in my November 2019 Pura Vida package!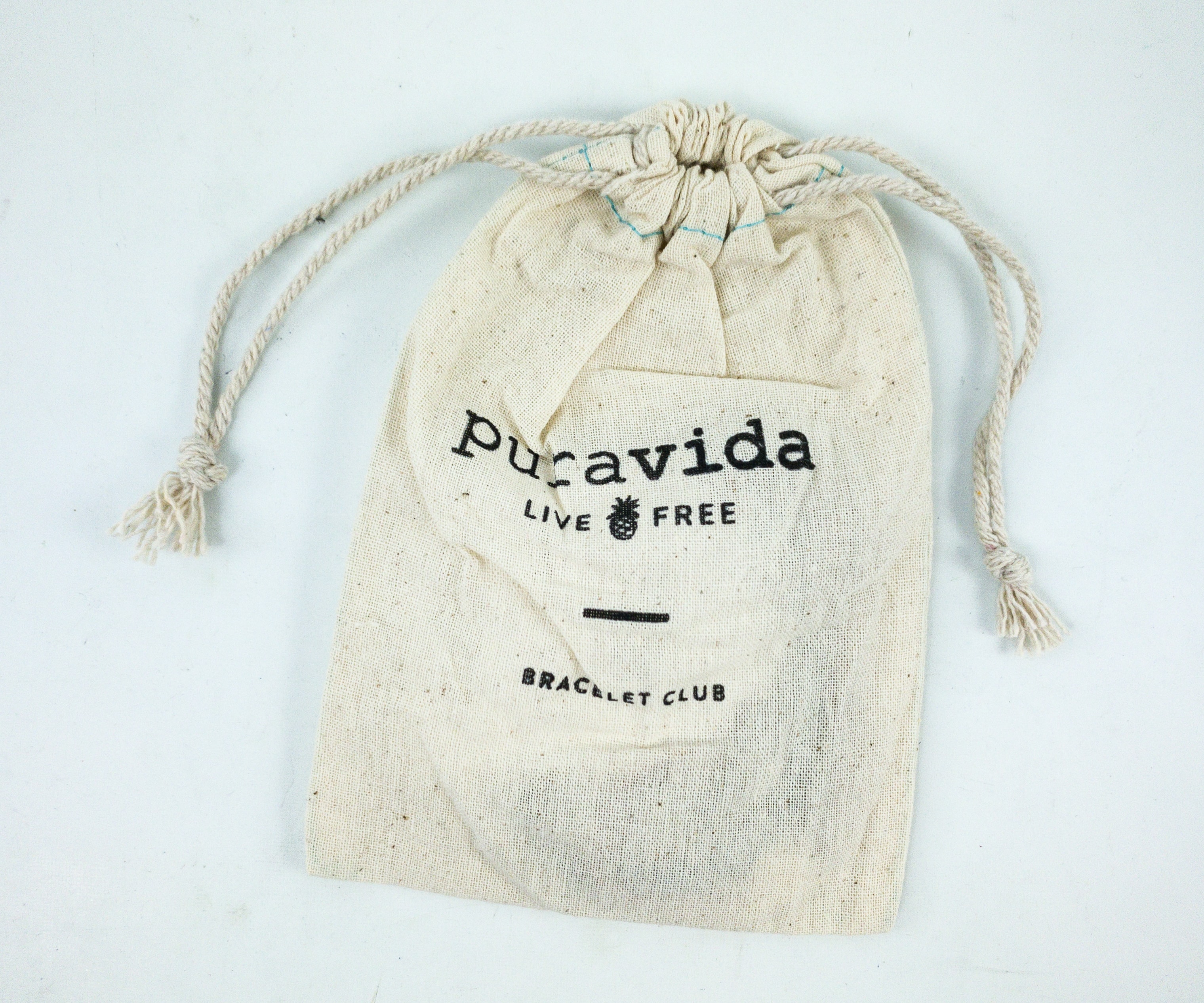 All the bracelets are packed inside a small drawstring bag with the Pura Vida Bracelet Club logo printed in front.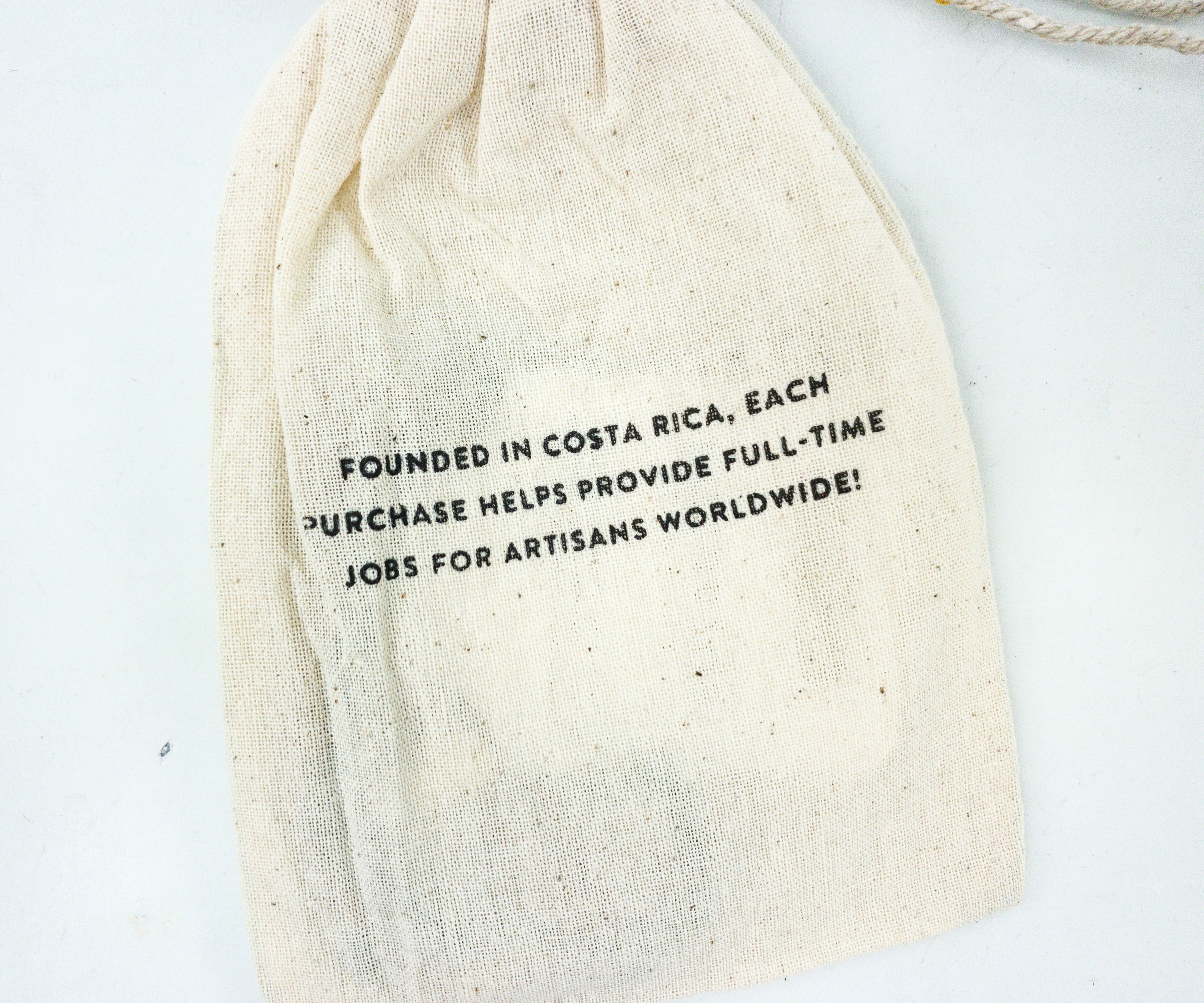 Founded in Costa Rica, each purchase helps provide full-time jobs for artisans worldwide!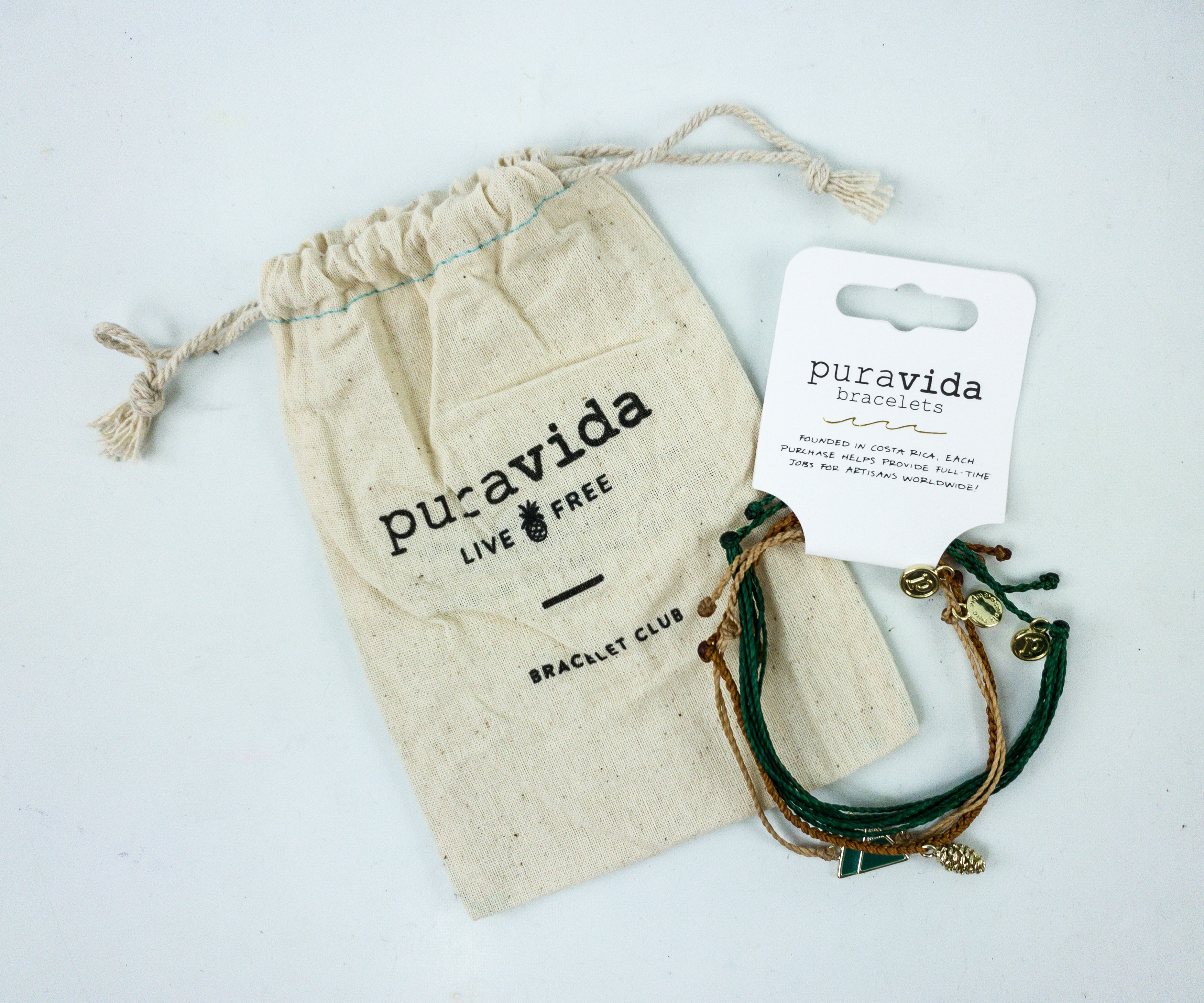 This month's featured bracelets are called the Happy Trails Bracelet Pack!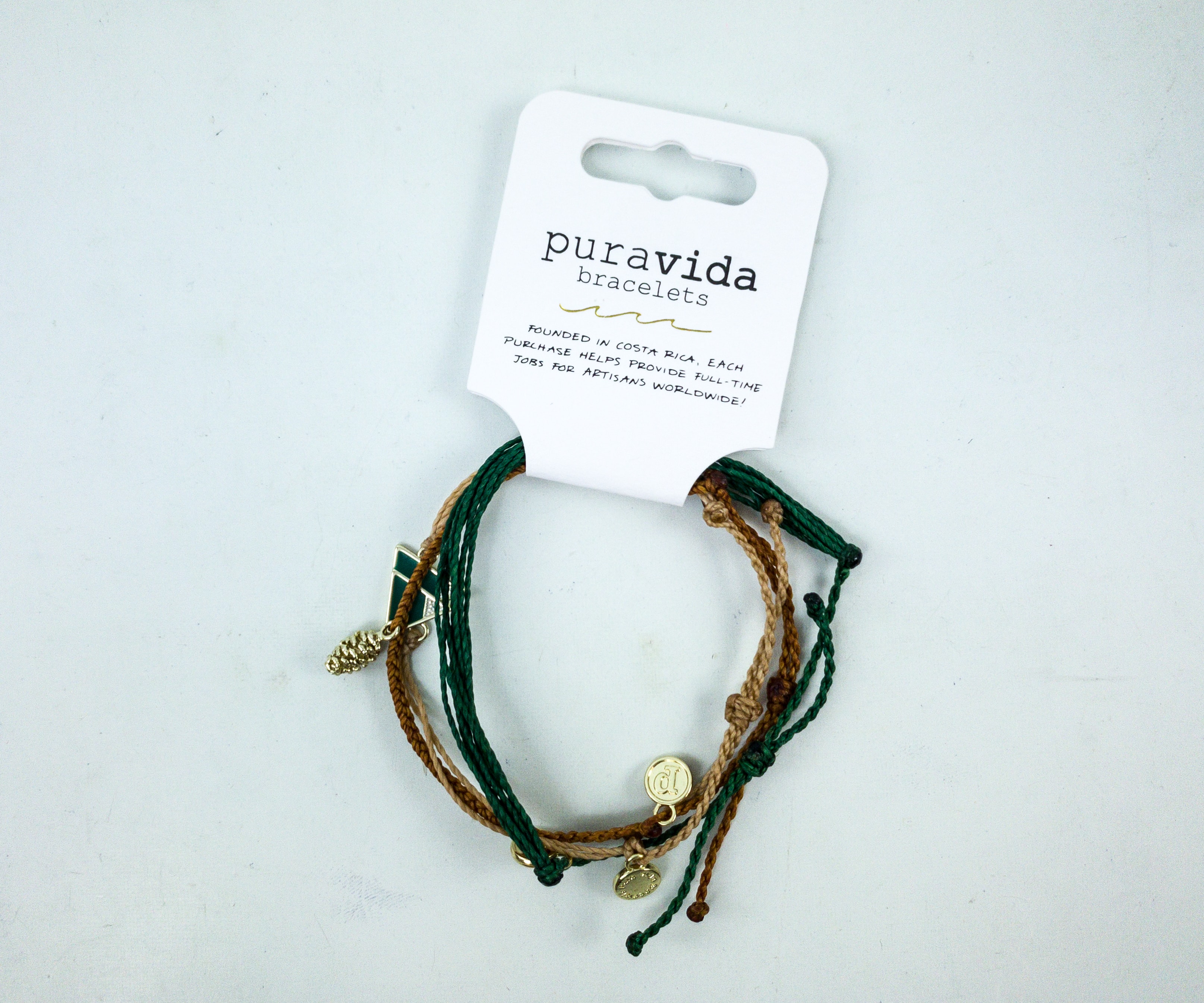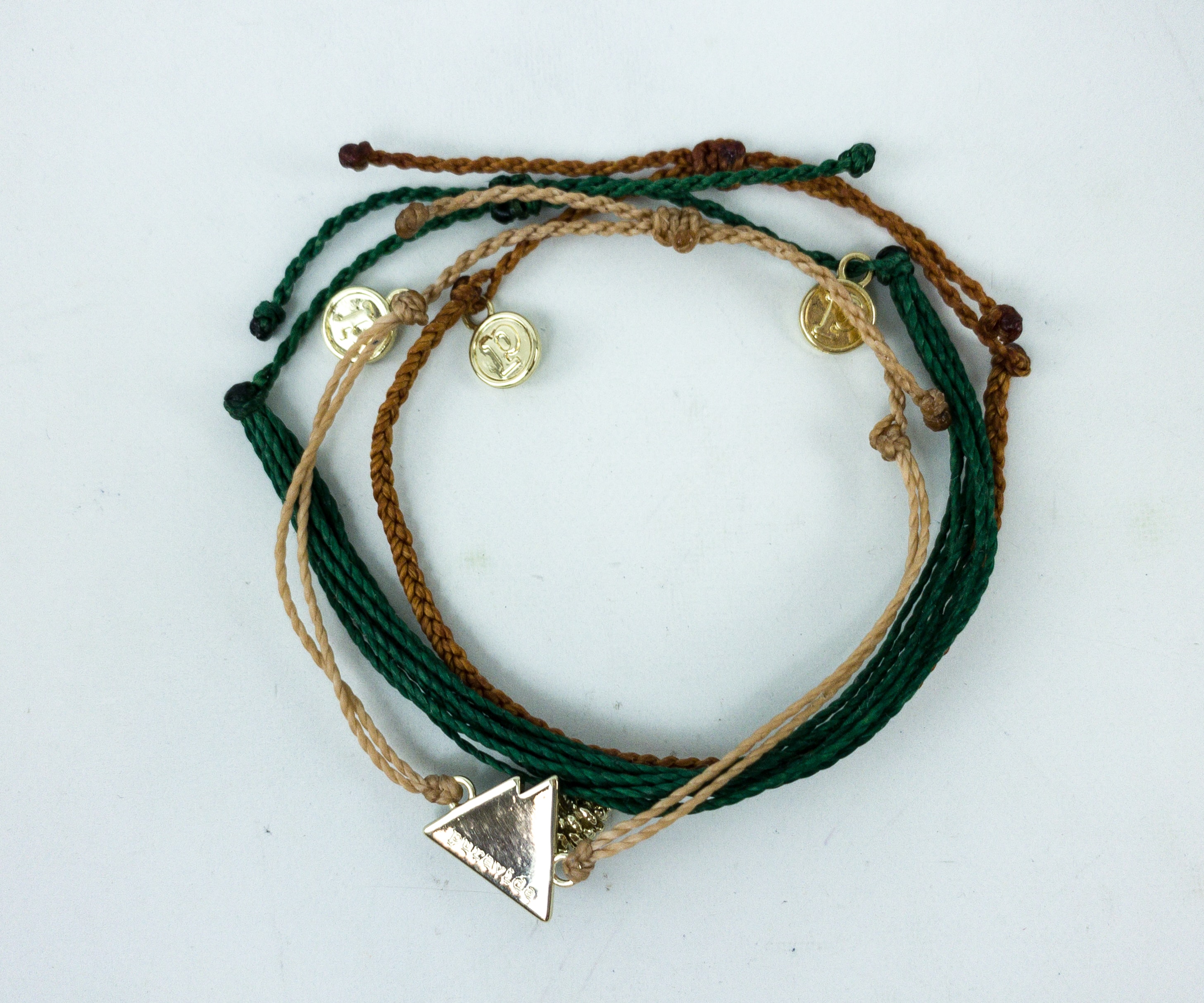 The colors are reminiscent of nature!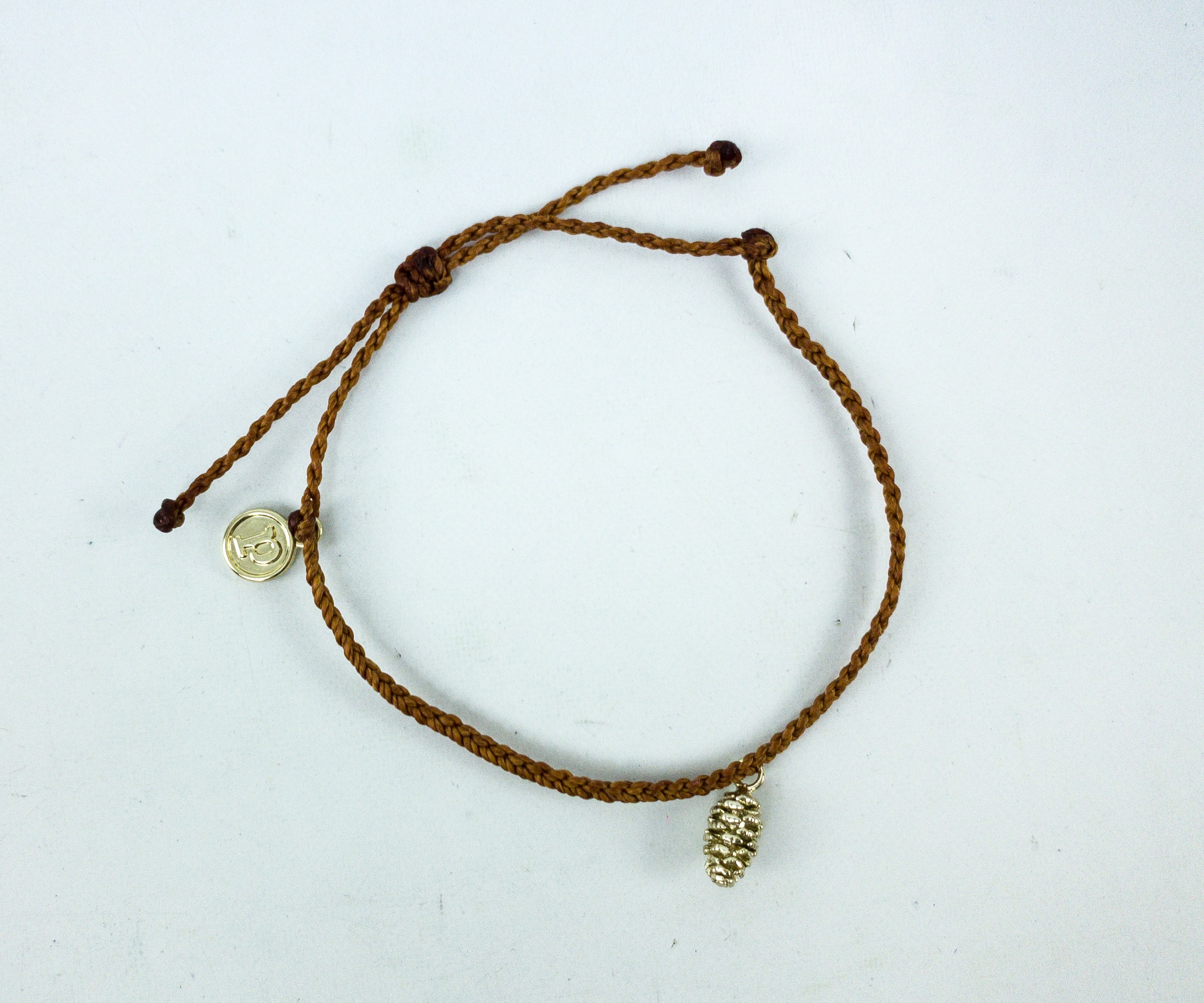 Golden Pine Cone Charms. It's a braided brown bracelet feature a gold-colored pine charm! Like most bracelets from Pura Vida, this one can be easily loosened or tightened using a simple knot closure.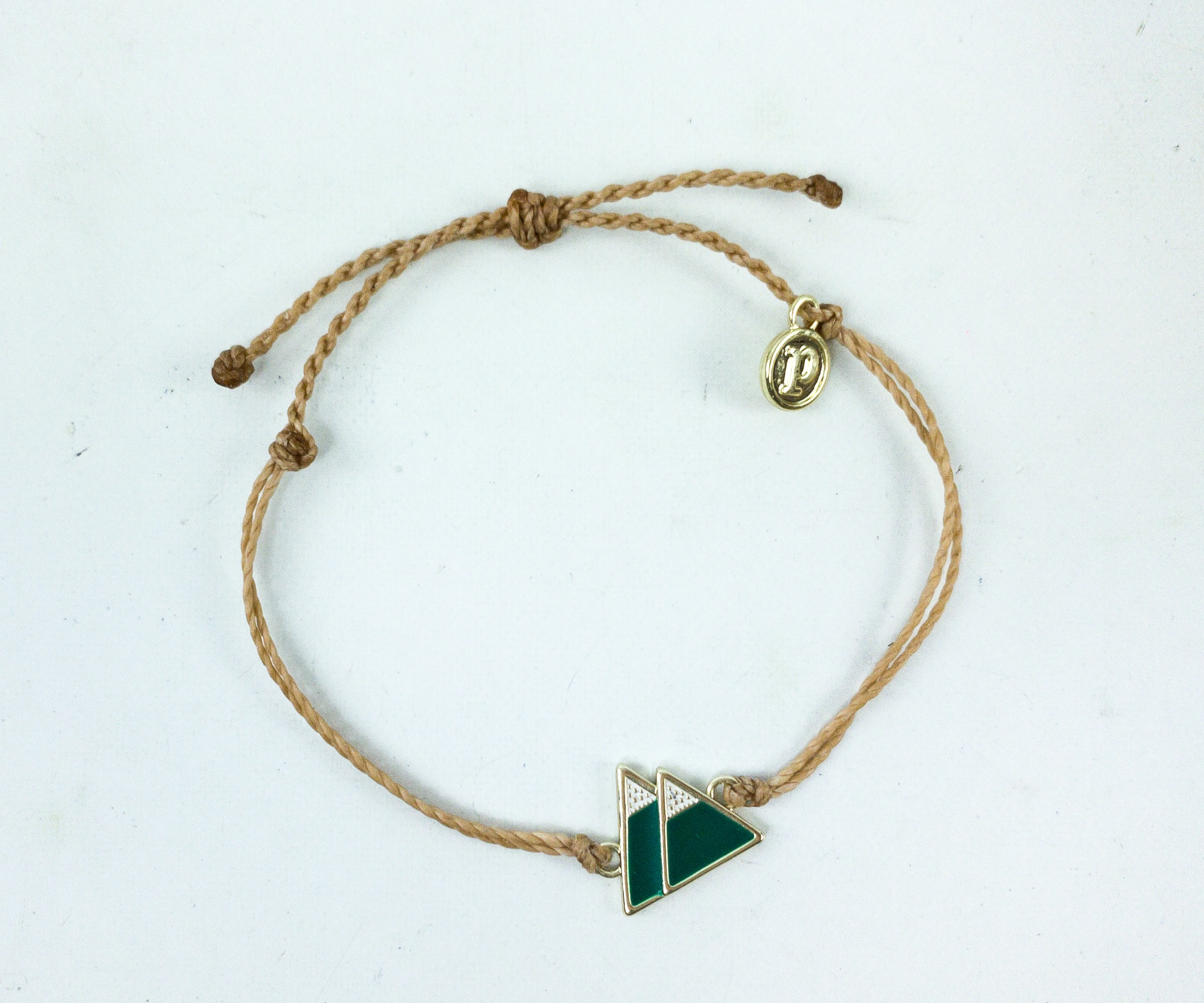 Snow-Capped Mountain. This bracelet is in a lighter shade of brown and it features a mountain-shaped charm in green and white.
At the back, the charm is plain and engraved with Pura Vida branding. It also comes with a knot closure.
Green String Original Bracelet. To complete the set is this dark green bracelet with multiple strings. It's simpler than the other bracelets since it doesn't have a charm but it's still cute and stylish!
Color-wise and design-wise, these bracelets are just perfect for fall!
It's a fantastic collection of bracelets ideal for pairing with everyday casual wear! I love how easy to wear these are. They're also adjustable, so they're great for most wrist sizes. If you like bracelets or you're just looking for a chic gift for someone who does, this subscription is worth a try. There are new and exclusive styles to keep the recipient excited for every package!
What do you think of this month's Pura Vida Bracelets Club?
Visit Pura Vida Bracelet Club to subscribe or find out more!