Nomadik is a subscription box for outdoor enthusiasts. Each monthly box includes functional gear designed to increase your fun in the outdoors. All products have been trail tested by an outdoor adventurer and often incorporate new technologies. Every box has three to six pieces of unique, newly-released, or just plain ultra-handy gear from premium brands.
This is the review of the Intro Holiday Box! While supplies last, this will be your first box!
DEAL: Save $5 off on your first subscription box with coupon code HELLO5OFF.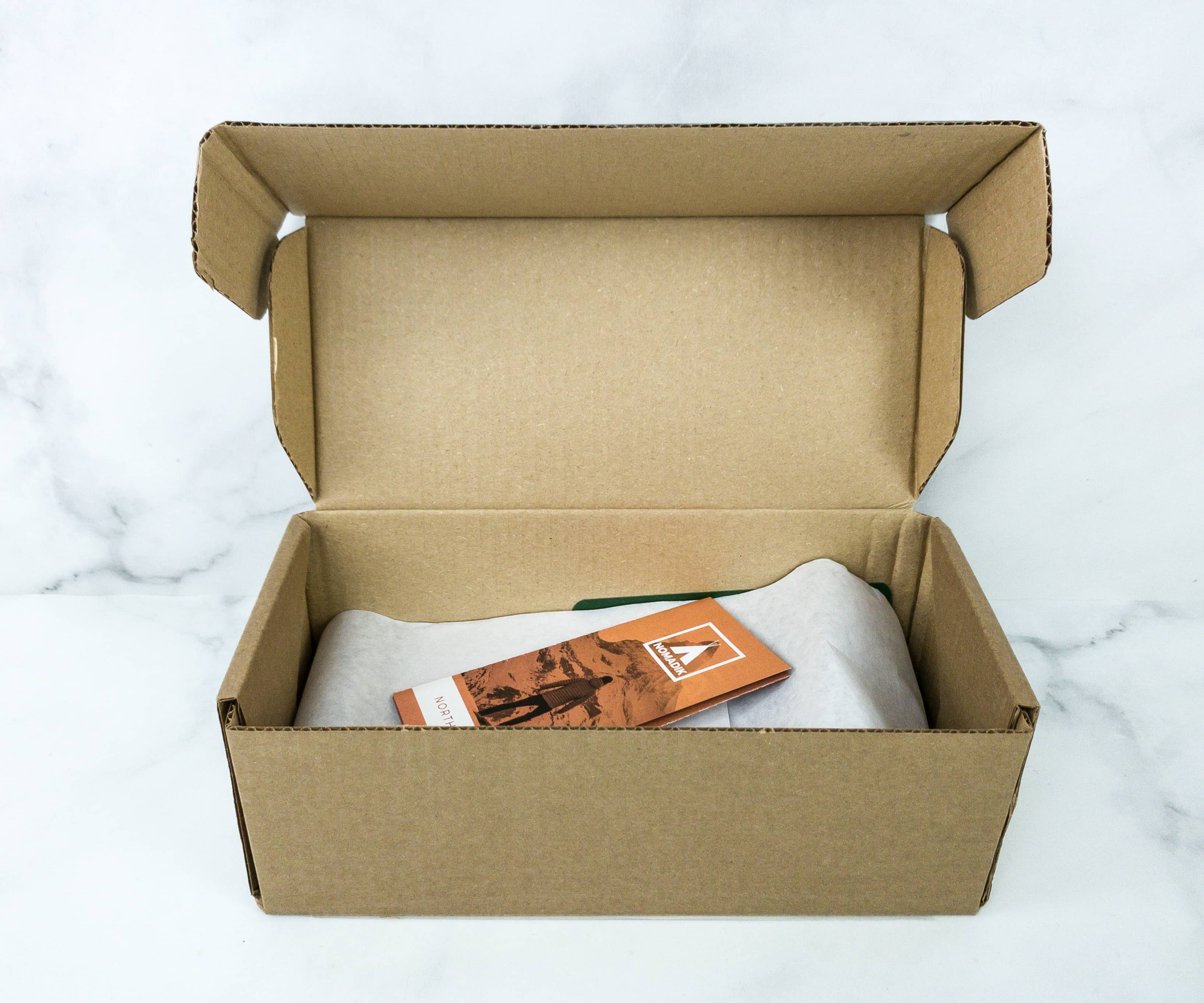 Everything is durable outdoorsy type stuff, so no need for tons of packing materials.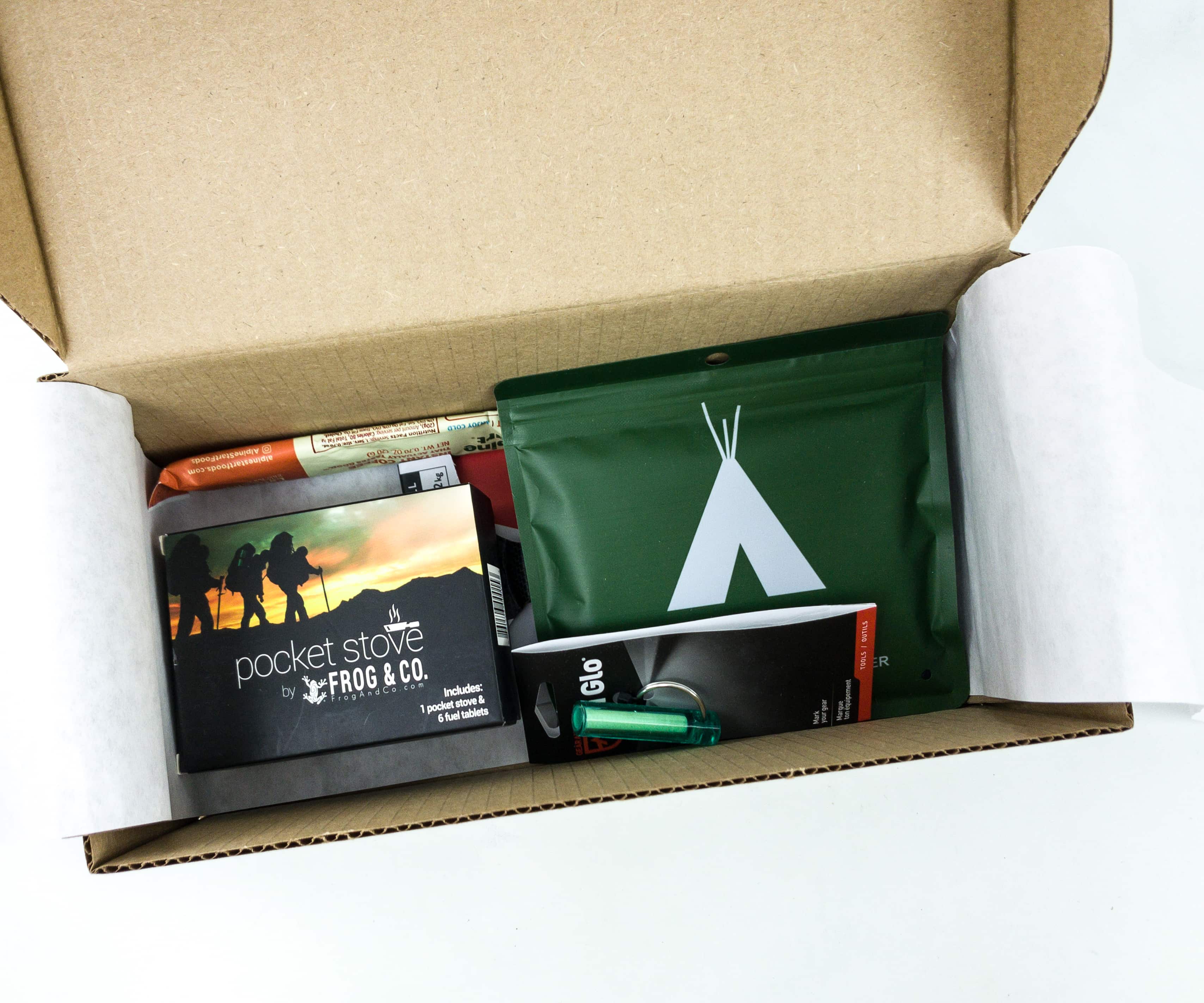 There's a bunch of exciting items here!
The theme for November 2019 is North Bound.
Nomadik always includes a Challenge card to encourage you to get out and use your items in the wild. This month, they also included brand discounts.
There's also a list of all the items in the box, as well as some useful tips from Nomadik.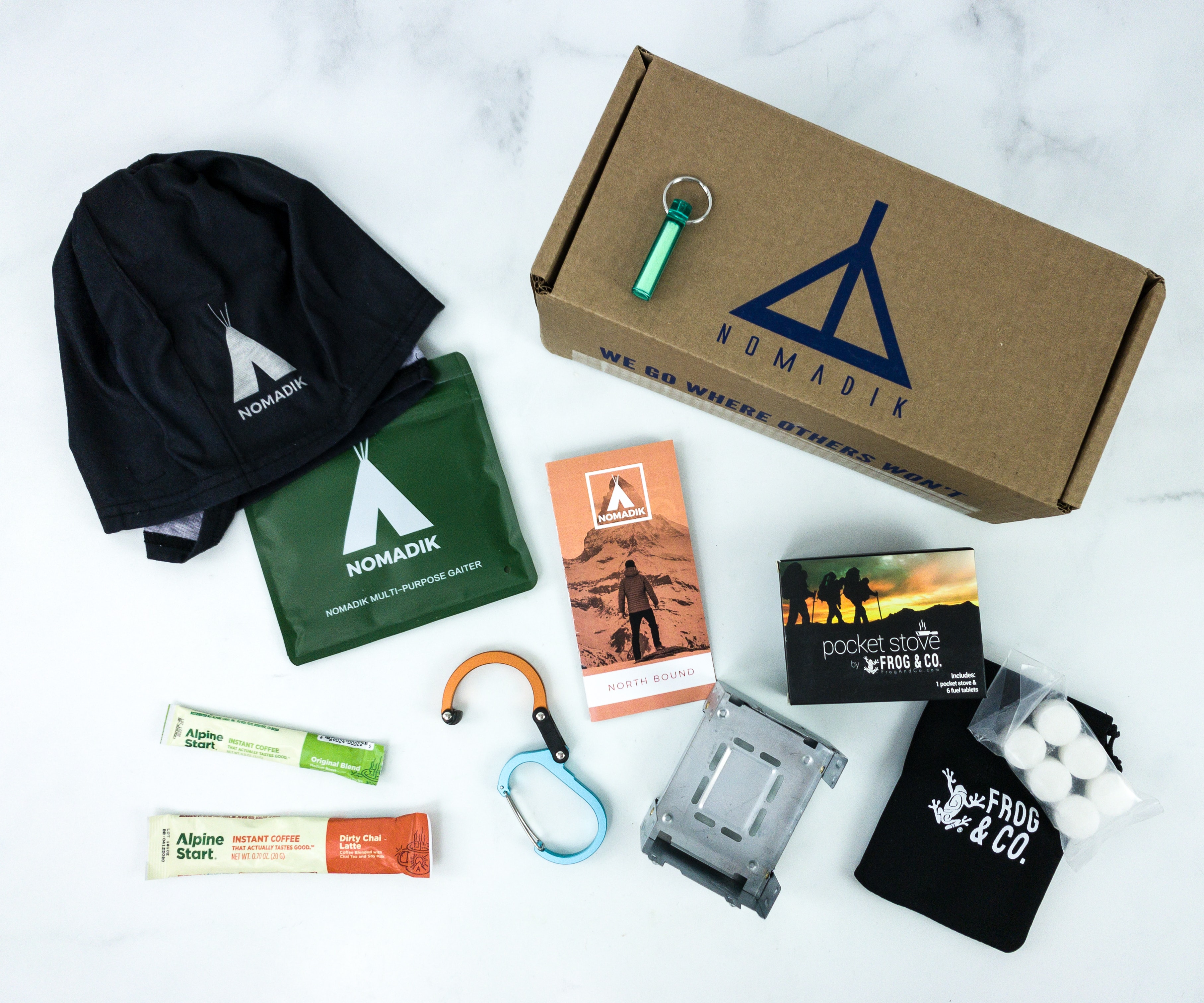 Everything in my November 2019 box!
Alpine Start Dirty Chai Latte  ($1.80) Here's a chai latte mix that you can enjoy even in the middle of nowhere! It's made with traditional chai spices, soymilk, and coffee, producing a rich and spicy drink. The pack is light, so you can easily stash it in the pockets of your bag. To prepare, just dissolve in hot or cold water! What makes it more awesome is that it doesn't contain preservatives and GMOs.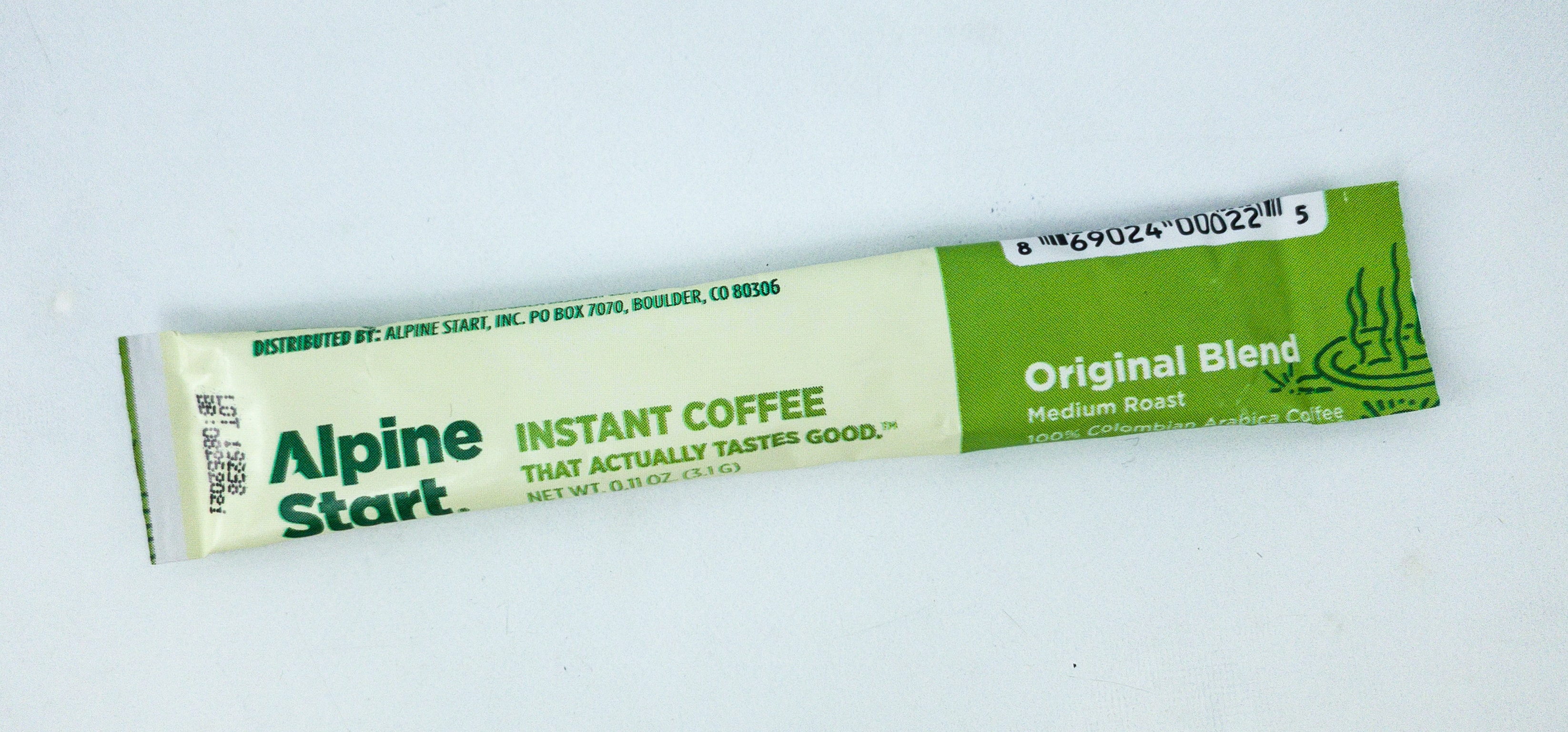 Alpine Start Original Blend ($0.13) Here's another instant coffee mix to enjoy when you're on the go, and this time it's made with medium roast arabica coffee from Colombia. Just like the chai latte, you can drink this whether hot or cold. Nothing beats brewed coffee, but this is pretty awesome especially when traveling in far-flung places where you don't have an access to grinders and coffee makers!
Ni-Glo Marker by Niteize ($15.26) It's easy to carry this glow-in-the-dark marker wherever you go, especially at night, as it comes with a clip that you can easily attach to your clothing, bag, or even with your keys. It also works as a marker for tents and other gear.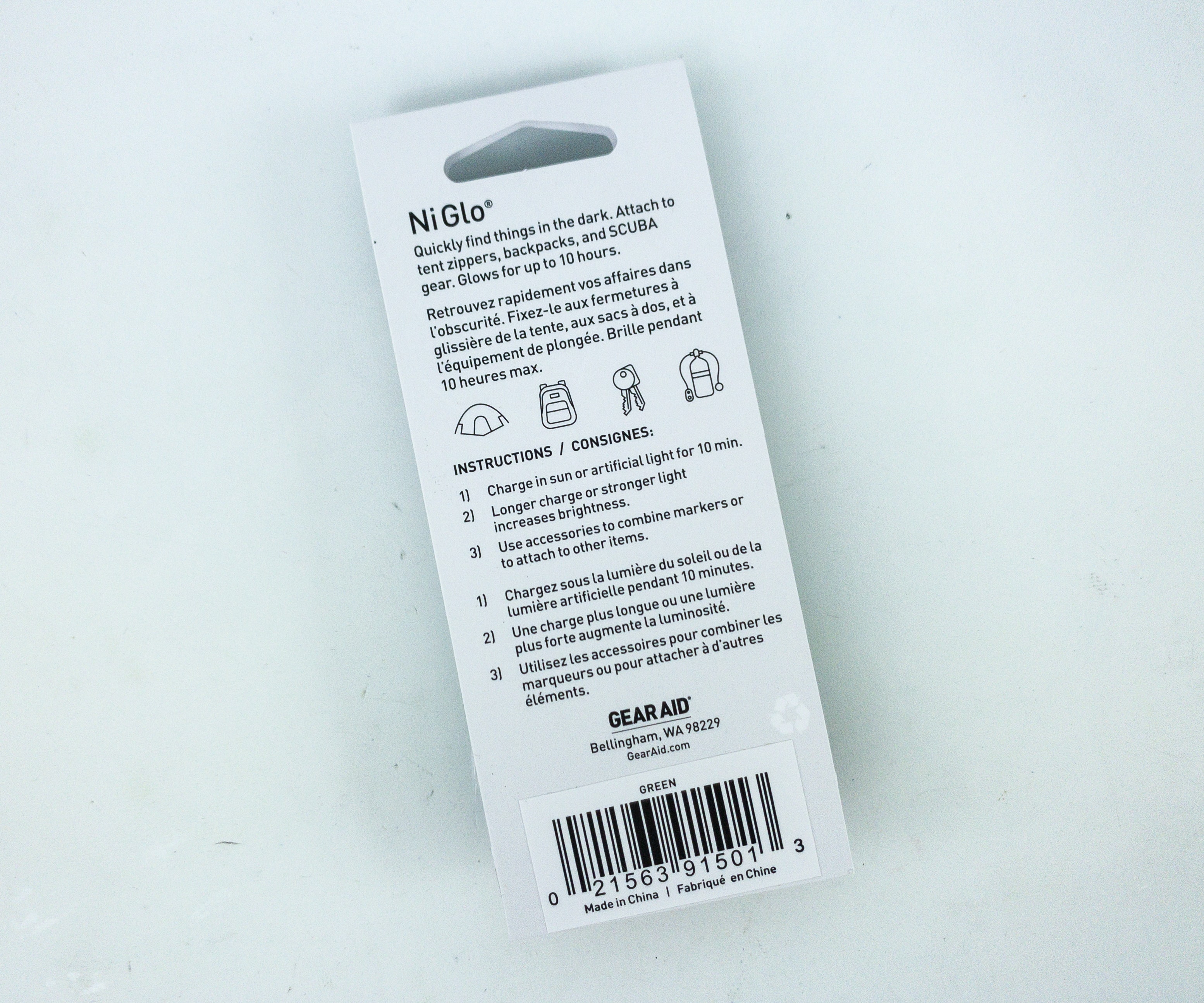 It glows brightly at night and the best thing is that there's no need for batteries! You just have to recharge it by leaving it out in the sun or near an artificial light source.
The kit includes the marker and a clip. We got them in green!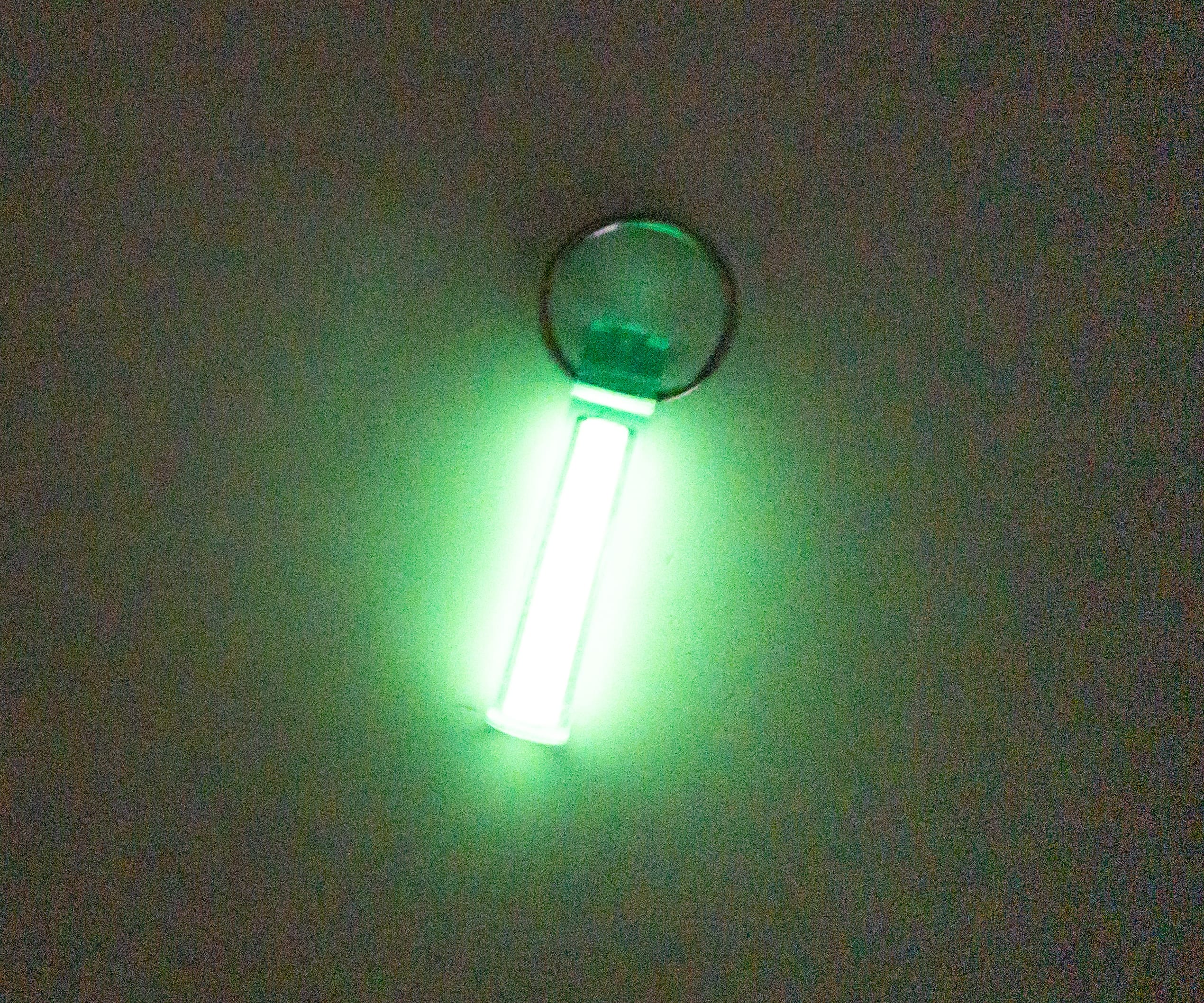 The longer you charge it, the brighter it gets!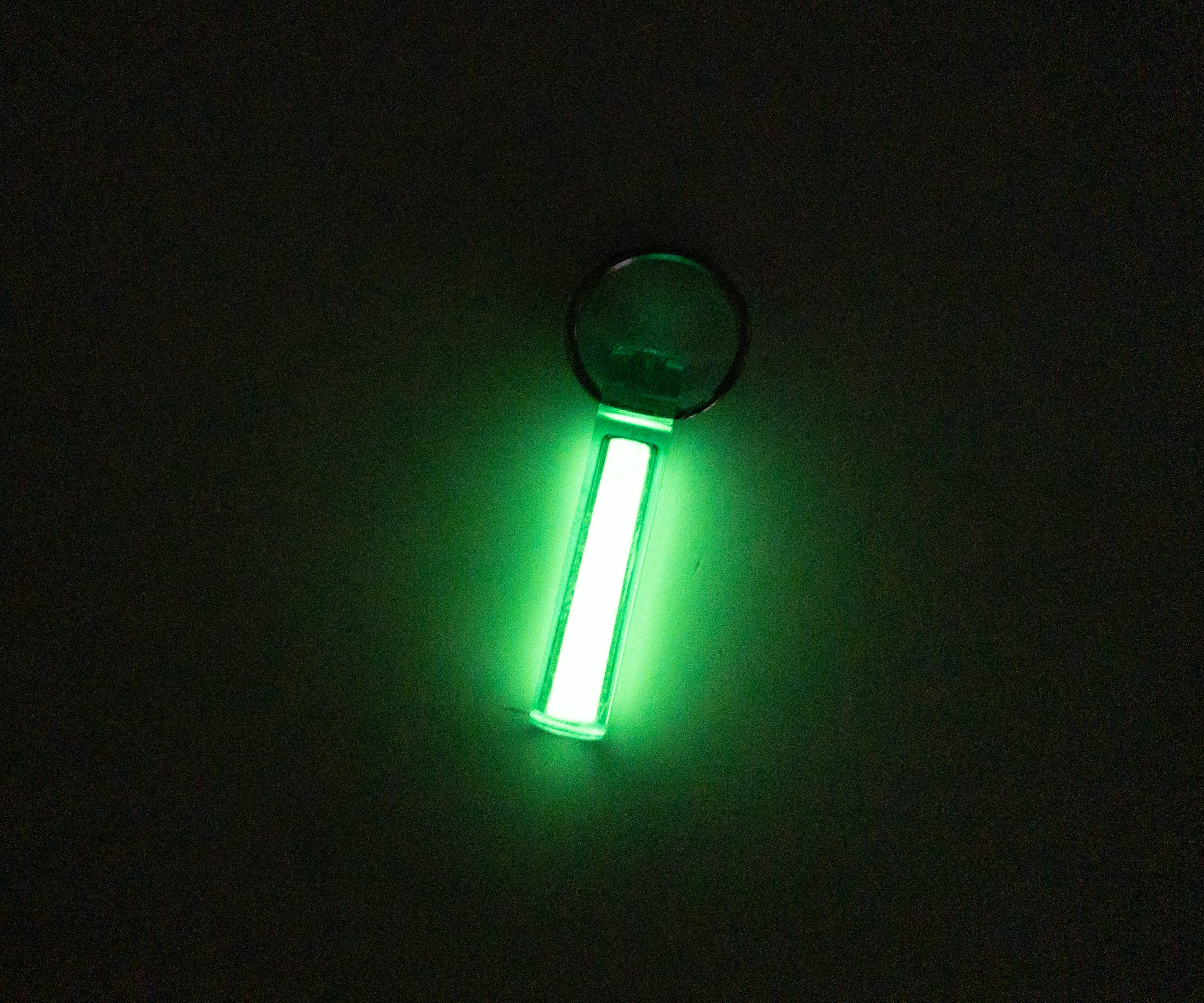 It's really visible in the dark! Awesome!
HEROCLIP Carabiner Clip and Hook ($19.95) Here's another handy tool for camping, a carabiner clip and a hook in one. We got the small size, which can carry up to 50 lbs!
You can hang stuff securely using this tool. Another thing I like about it is that it's compact. You can even fold the hook when not in use.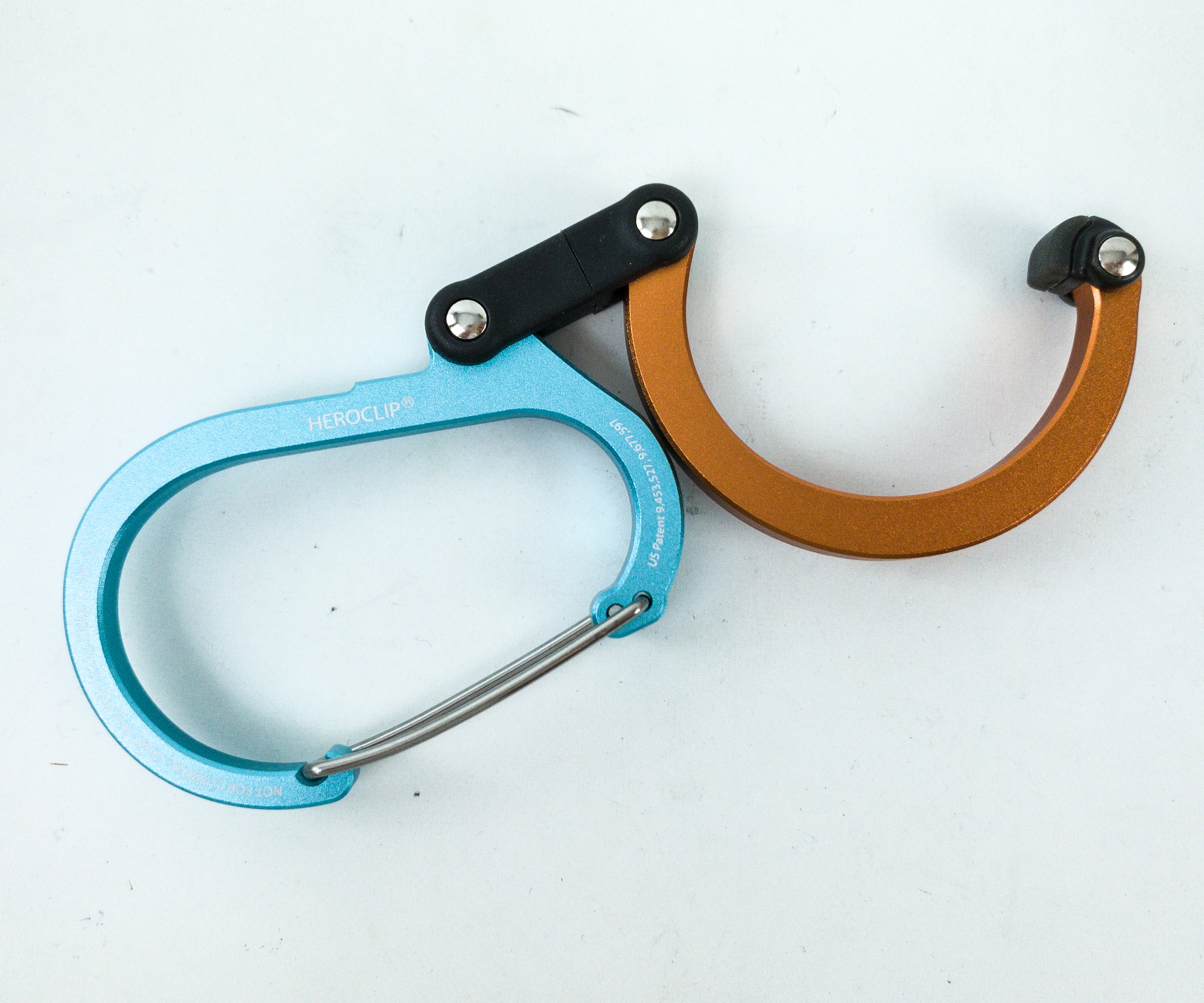 Since it swivels 360 degrees, this makes it easier for you to access your things.
It's pretty sturdy, as the hook and the clip are made with solid aluminum. The hook even has a rubber overmold for a steady grip.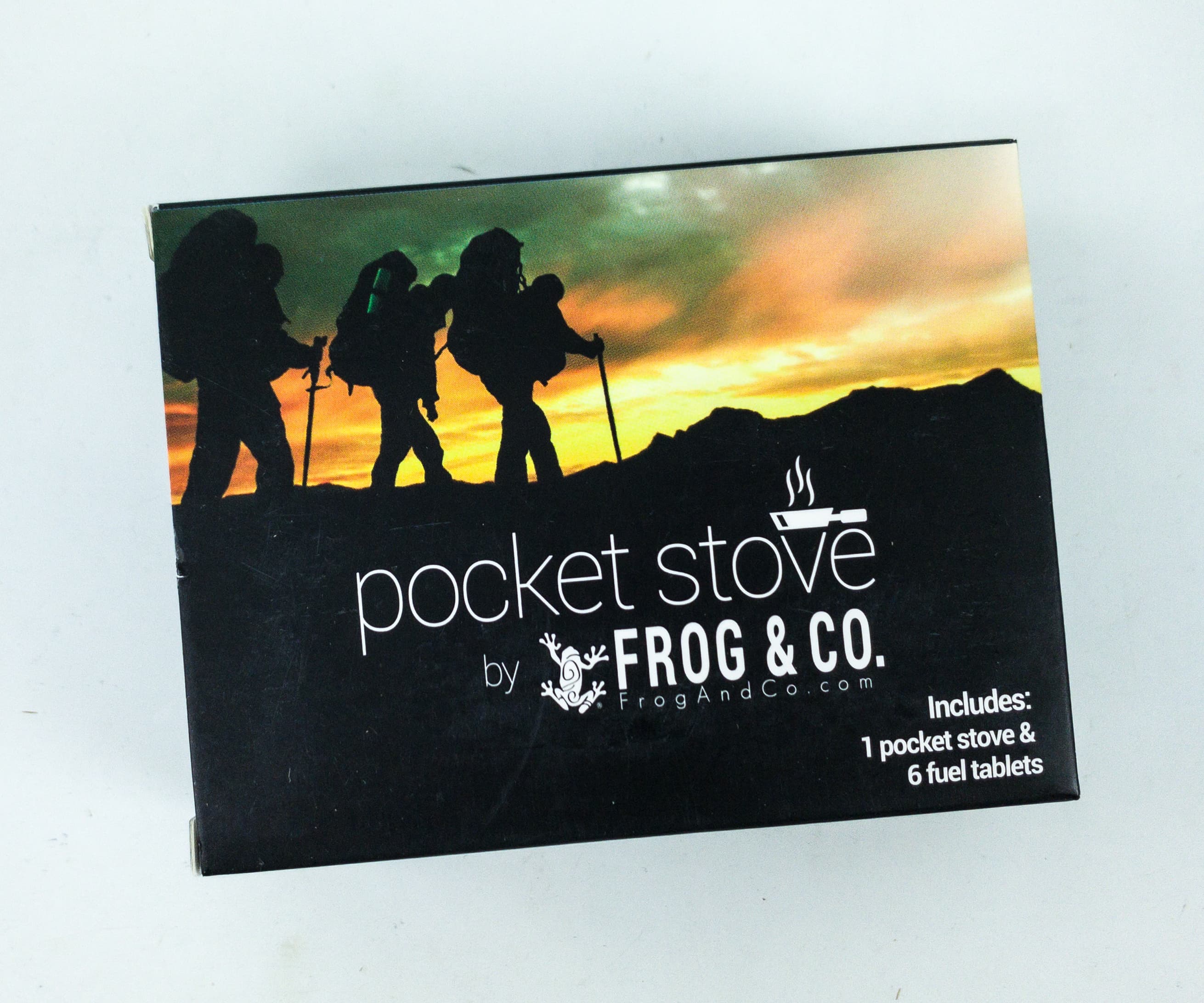 Pocket Camping Stove by Survival Frog ($8.47) Outdoor cooking tools are getting more compact and convenient. This one is a camping stove, which is surprisingly lightweight! Just 3.8 oz!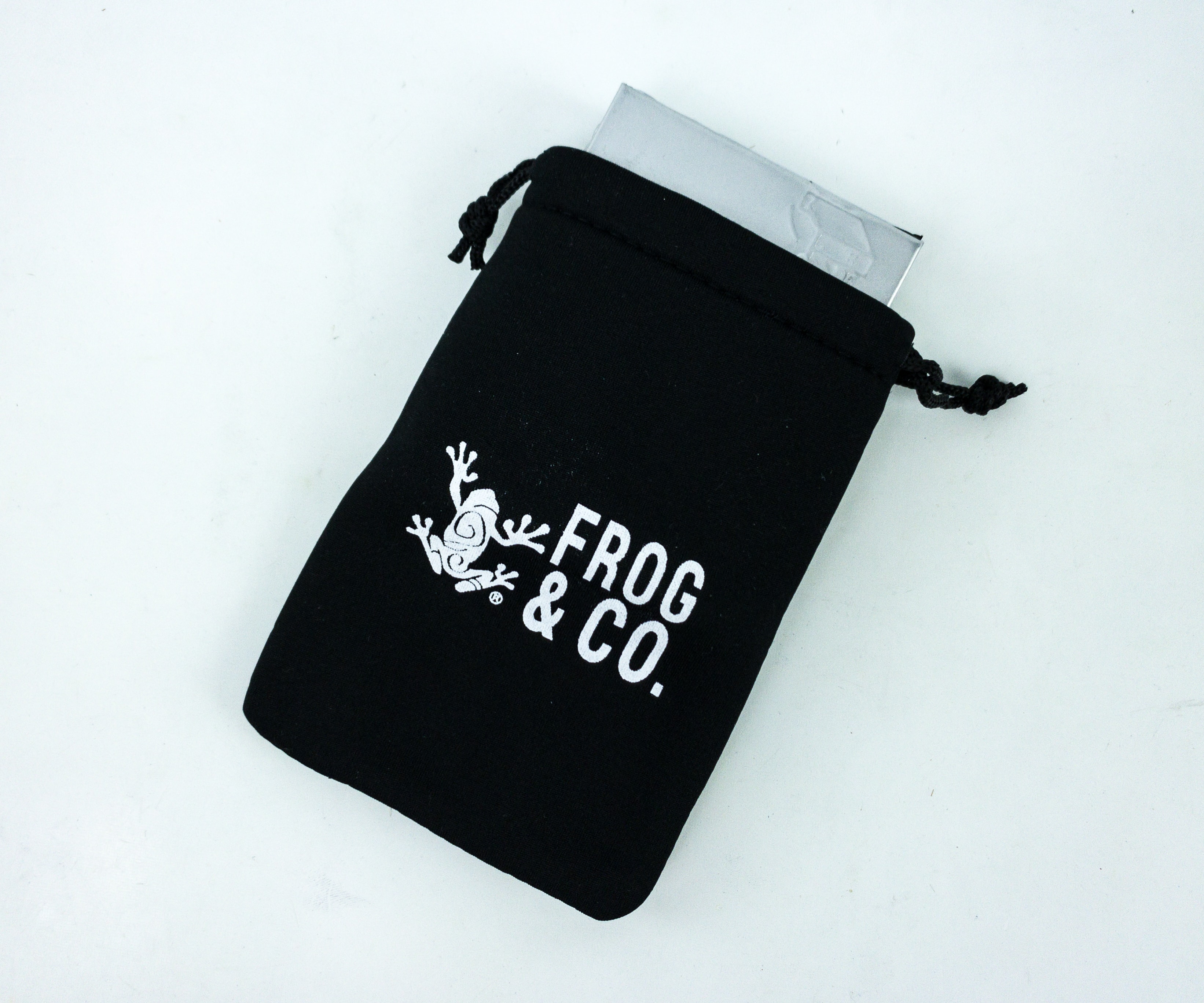 It comes with a black pouch for safekeeping!
To use, you just have to open it, put the fuel tablets and light them, then place a cooking pot on top.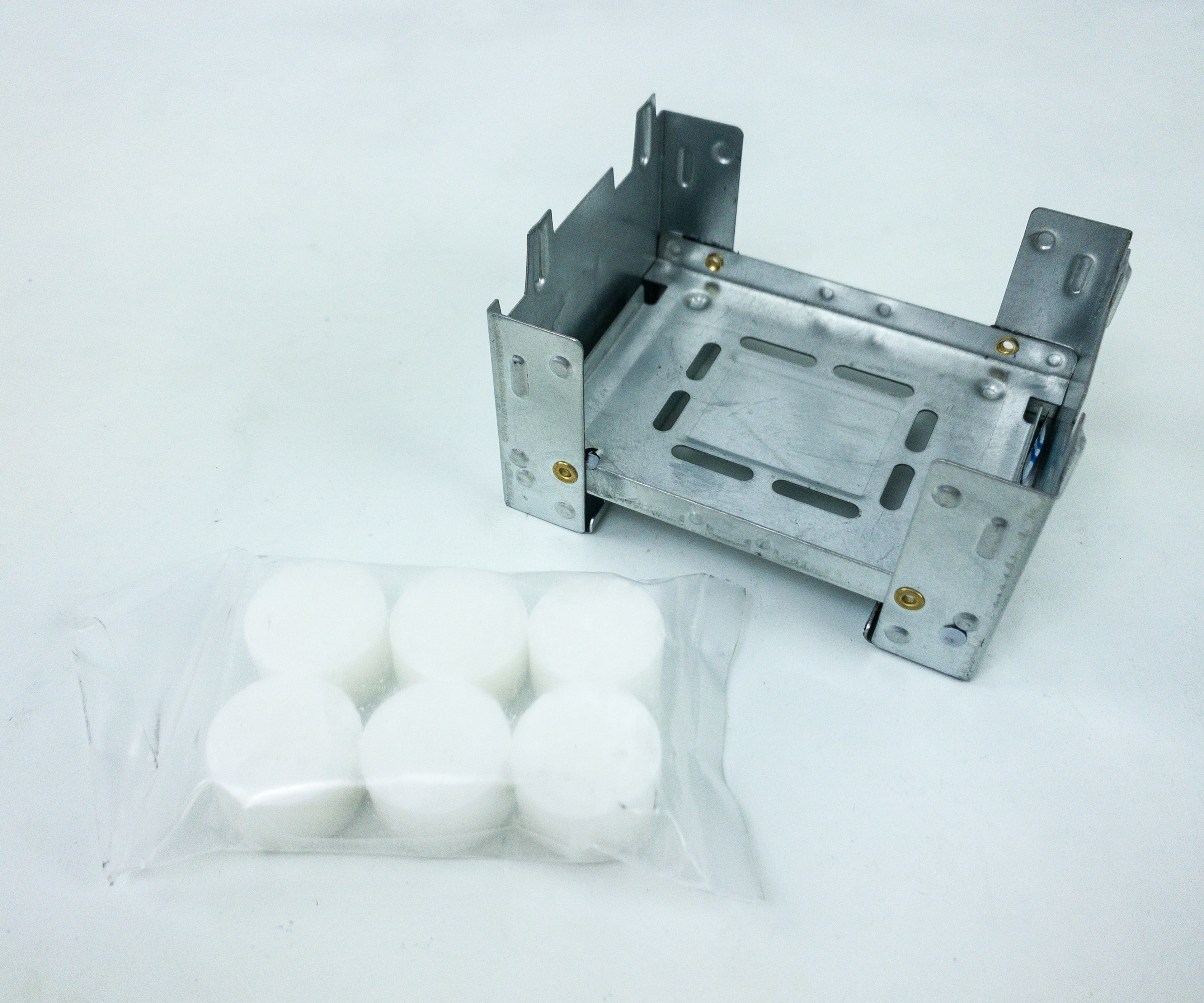 The stove is made with aircraft-grade aluminum exterior. There are also 6 fuel tablets included in the kit. It's smoke-free, so you don't have to worry about disturbing other people and the environment.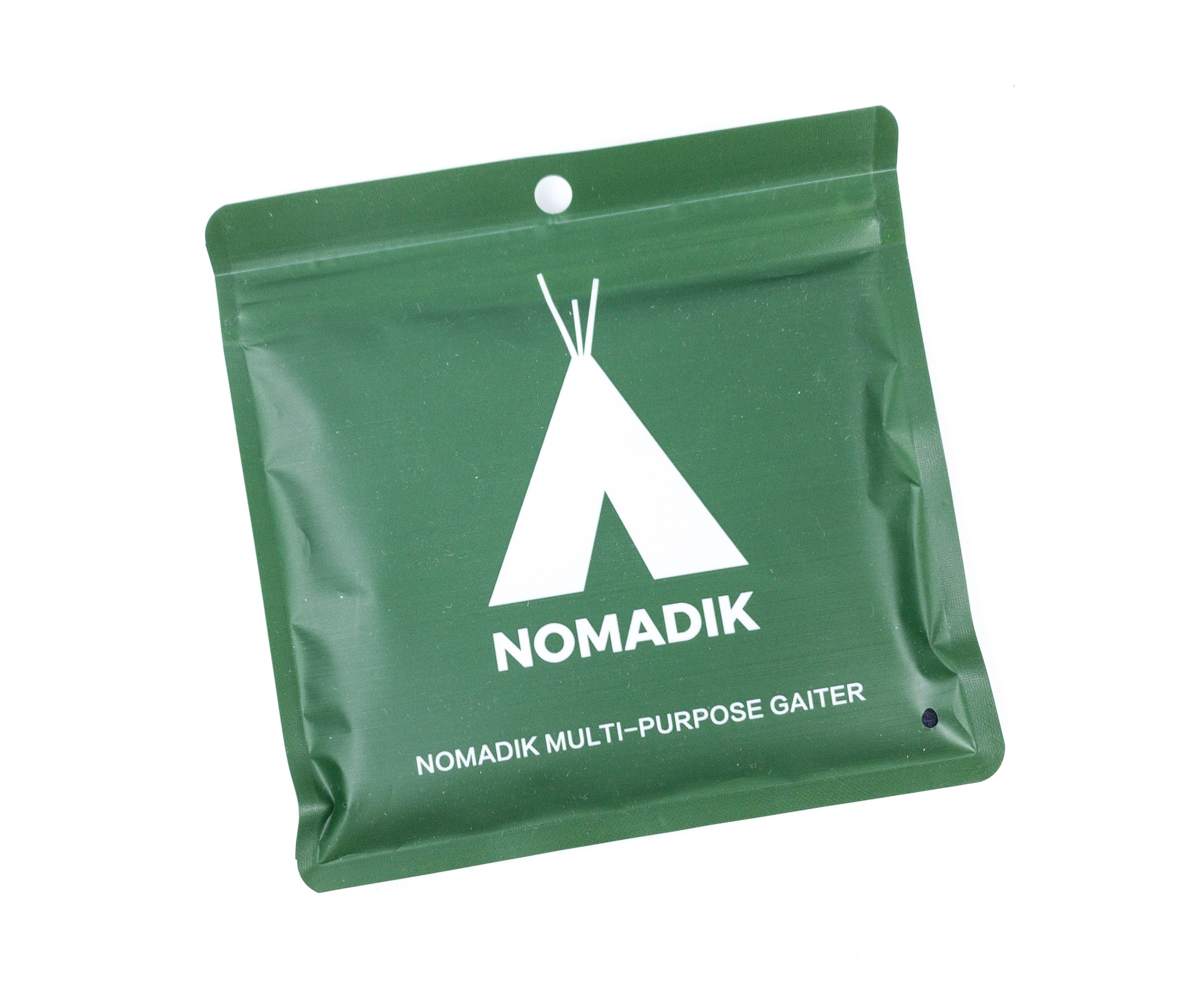 Multi-Purpose Gaiter by Nomadik The multi-purpose garter arrived in a resealable green pouch!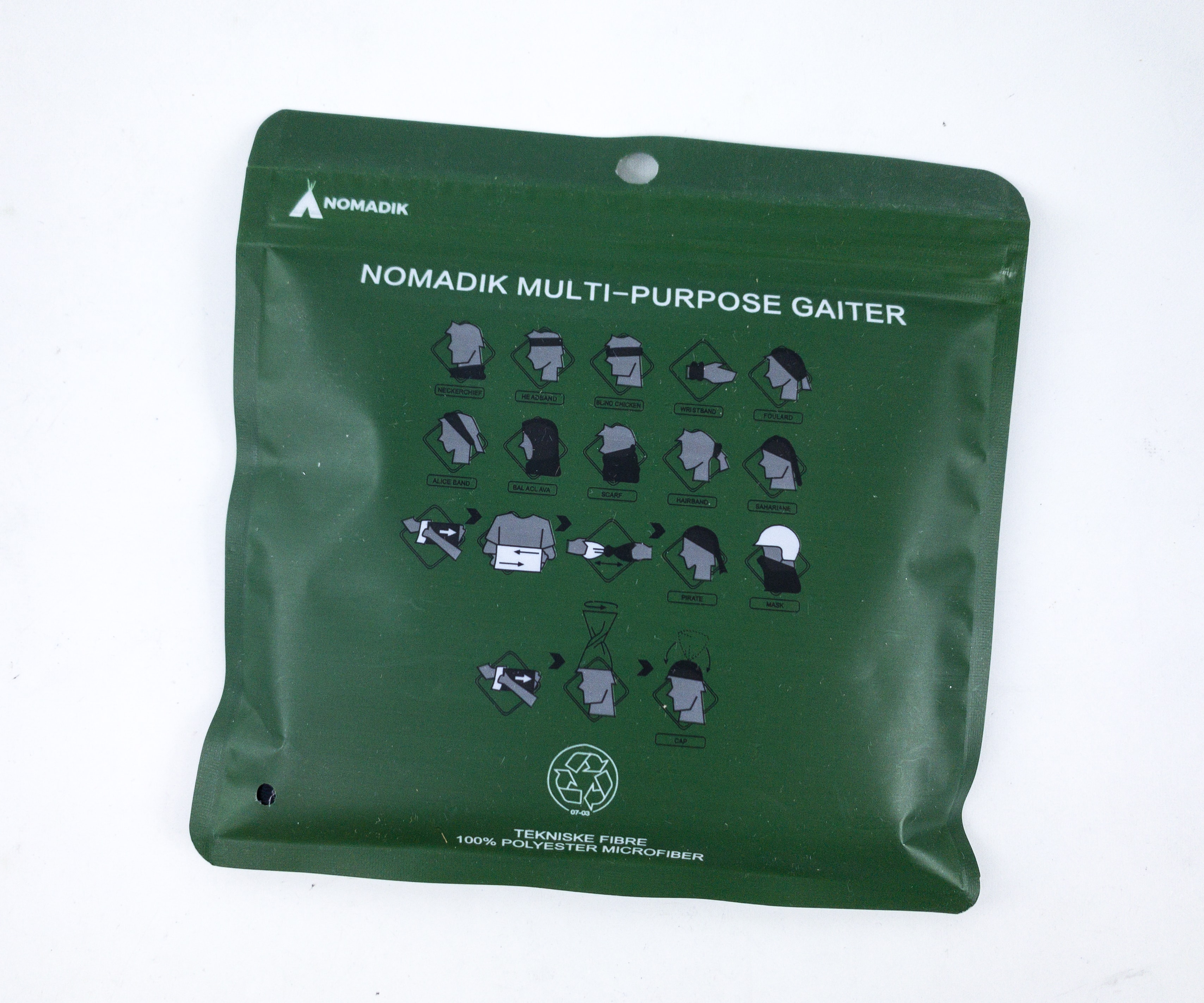 The back of the pack features various ways to use the gaiter. It's an all-year-round accessory! You can use it to keep yourself cool in the summer and warm in the winter!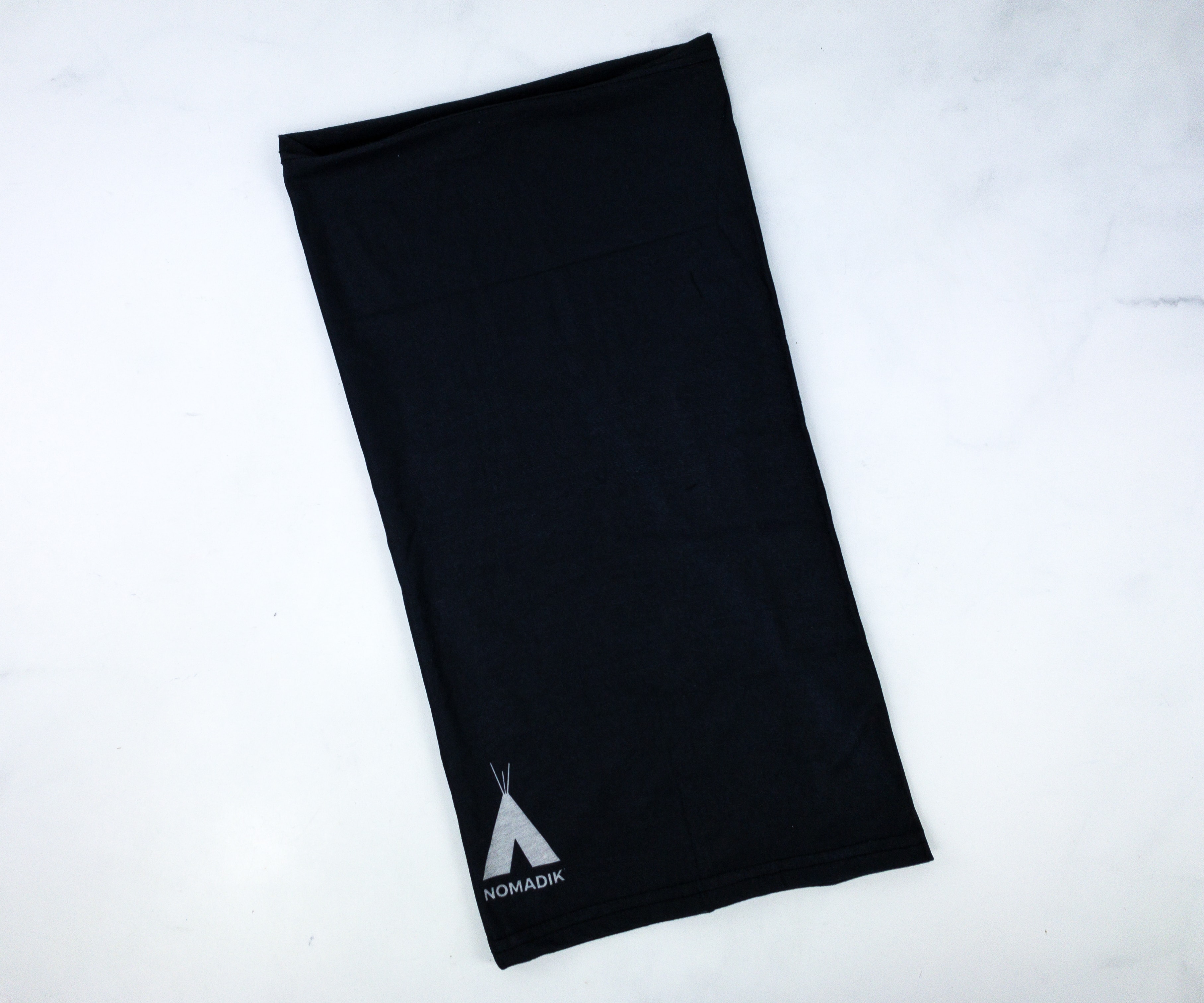 It's made with microfiber polyester, no wonder it's soft and smooth.
It's pretty light as well, so it's easy to pack in a bag!
Nomadik boxes are always well-curated and this Holiday Box is no different. The contents are all amazing! They give us a convenient outdoor experience, therefore allowing us to focus more on enjoying every moment of our adventure. My favorite is definitely the portable stove. I love cooking, and I'd be happy to prepare meals even outdoors using it. The included instant coffee mixes are also awesome, especially for people who just can't live without coffee. They can be easily prepared as long as there's hot or cold water. It's best to get prepared for any journey and I feel like I'm already equipped for my next one because of this box! This is a great box to start off a gift subscription!
What did you think of Nomadik?