Blue Bottle Coffee is a coffee subscription with multiple options to suit your coffee needs. You can choose from blends, single origins, or even espresso and they are roasted and shipped within 48 hours of ordering! You can order a half, standard, double, or triple sized bag of beans. The prices vary a bit depending on your coffee selections – my November coffee was $15 + $5 flat-rate shipping.
DEAL: Get a free trial when you use this link, no coupon code needed!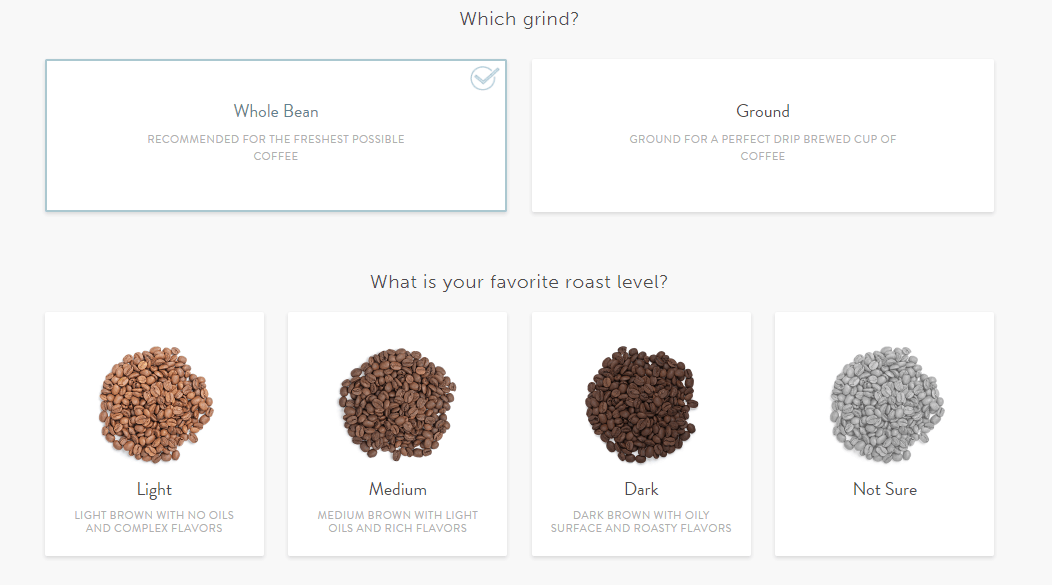 You can start by choosing what type of coffee  you want – ground or whole bean. Plus let them know what roast level you prefer, how you plan on preparing your coffee, do you drink it black or with additions, how much coffee you make at home, etc. There were 10 questions in all!
Subscribers can choose from among Origins, Blend, Espresso, or one of the 8 specialty subscriptions available, as well as change the frequency and amount of coffee to be received in each shipment.
Everything in my November 2019 box!
I received a card announcing my November coffee – Giant Steps.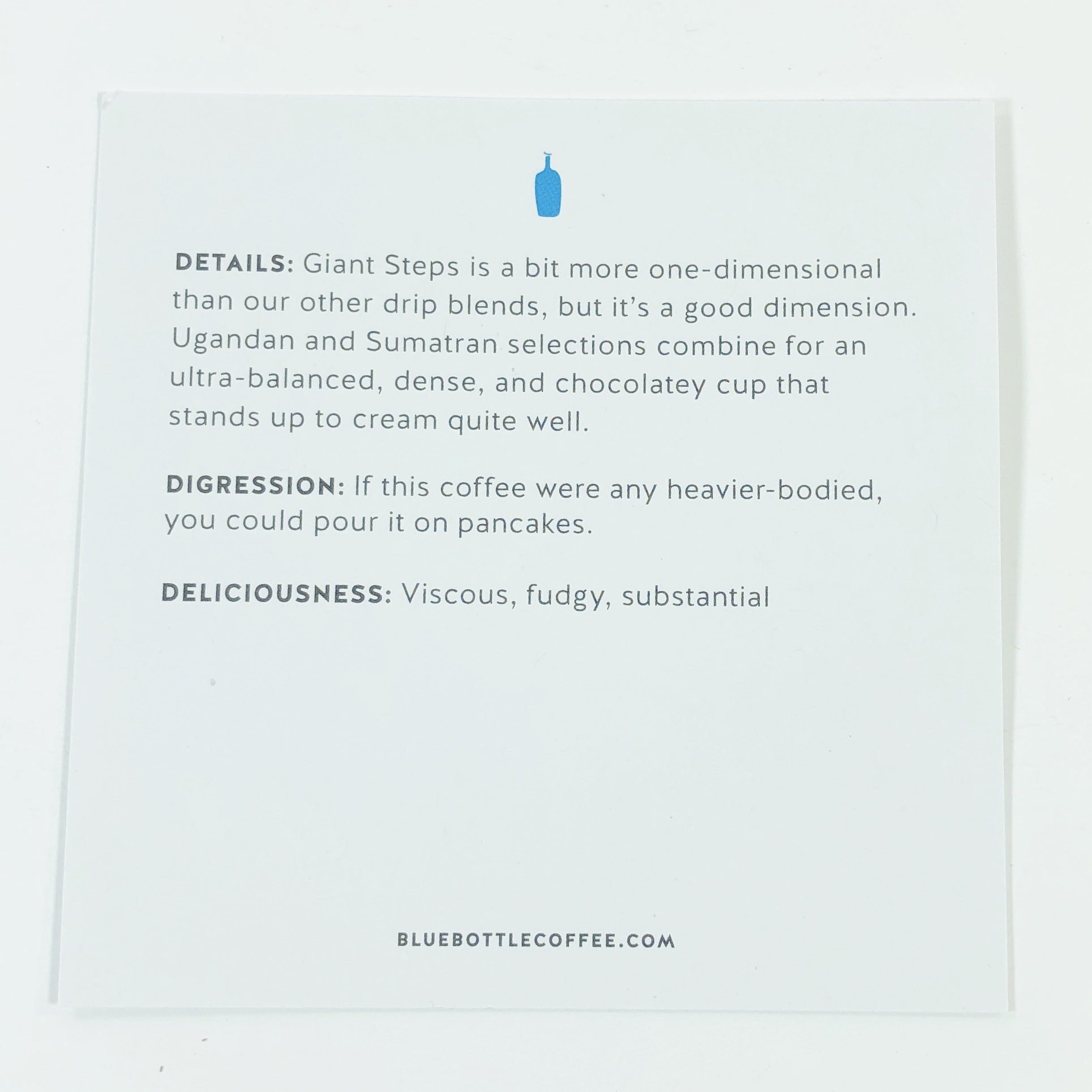 The back gave a little detail about how the coffee would taste.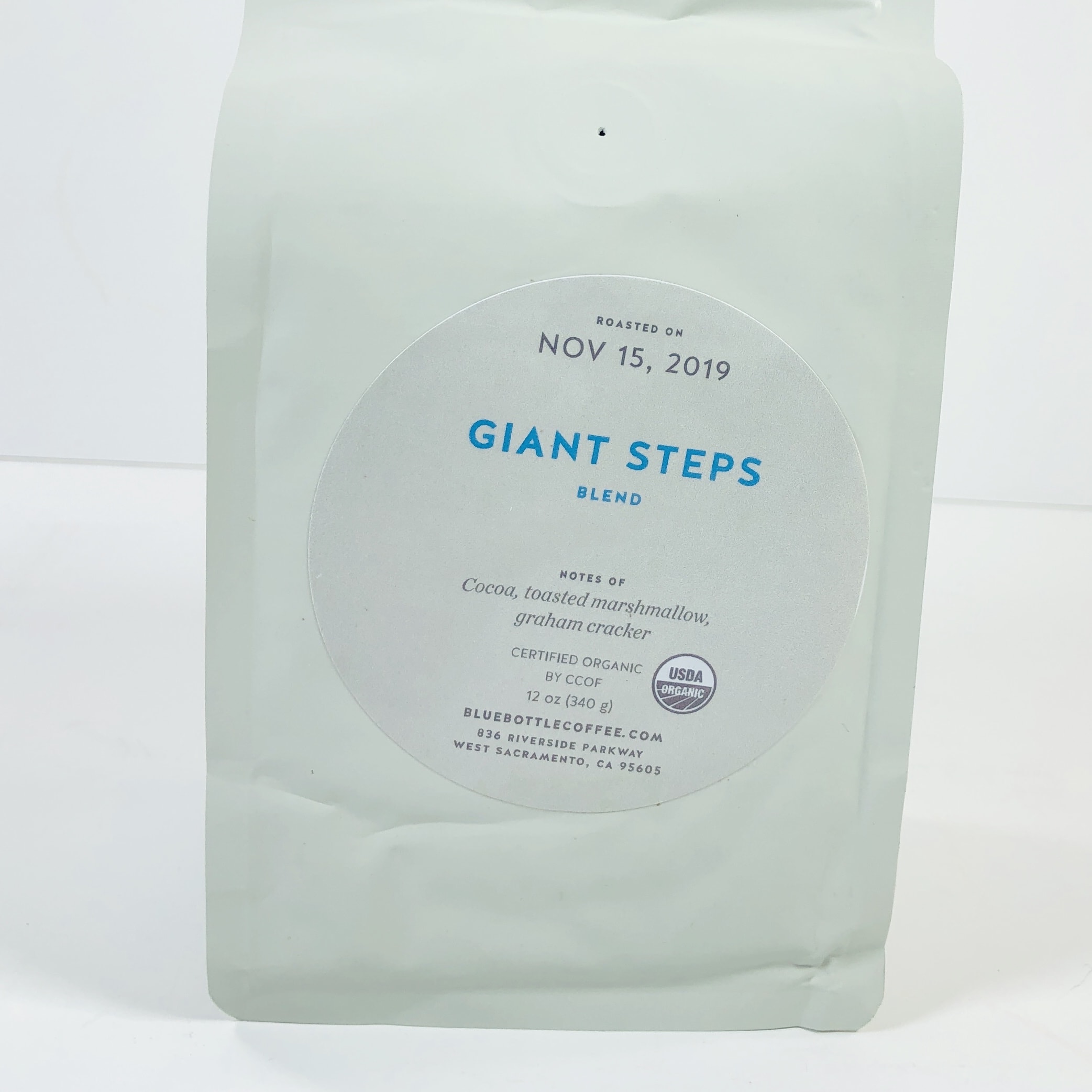 Blue Bottle Coffee Giant Steps Blend ($17) Flavor notes were listed on the bag, as was the roasting date. We received it within days of roasting.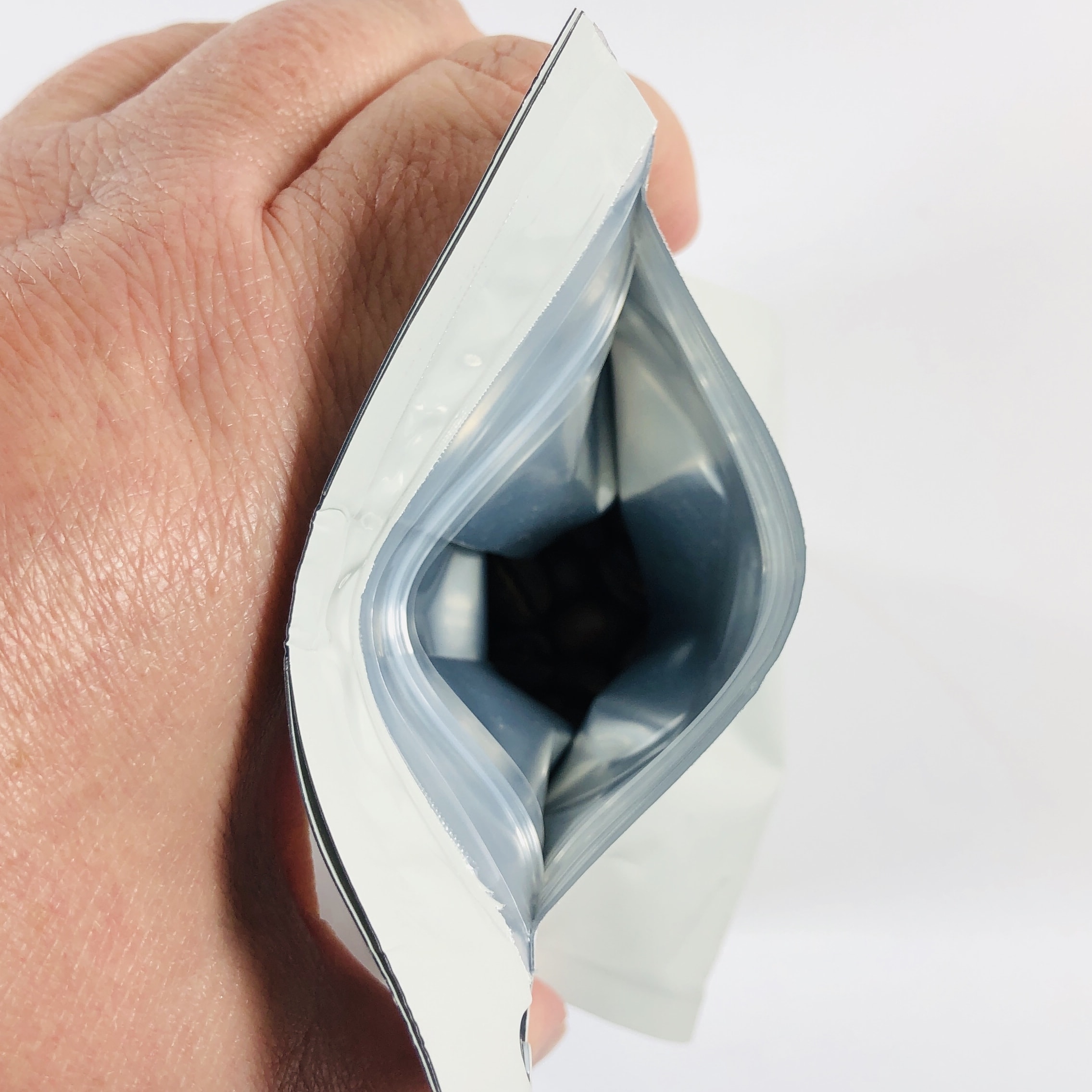 The bag has a strip that keeps in the freshness until you open it up. It also has a zipper seal so you can reseal after use.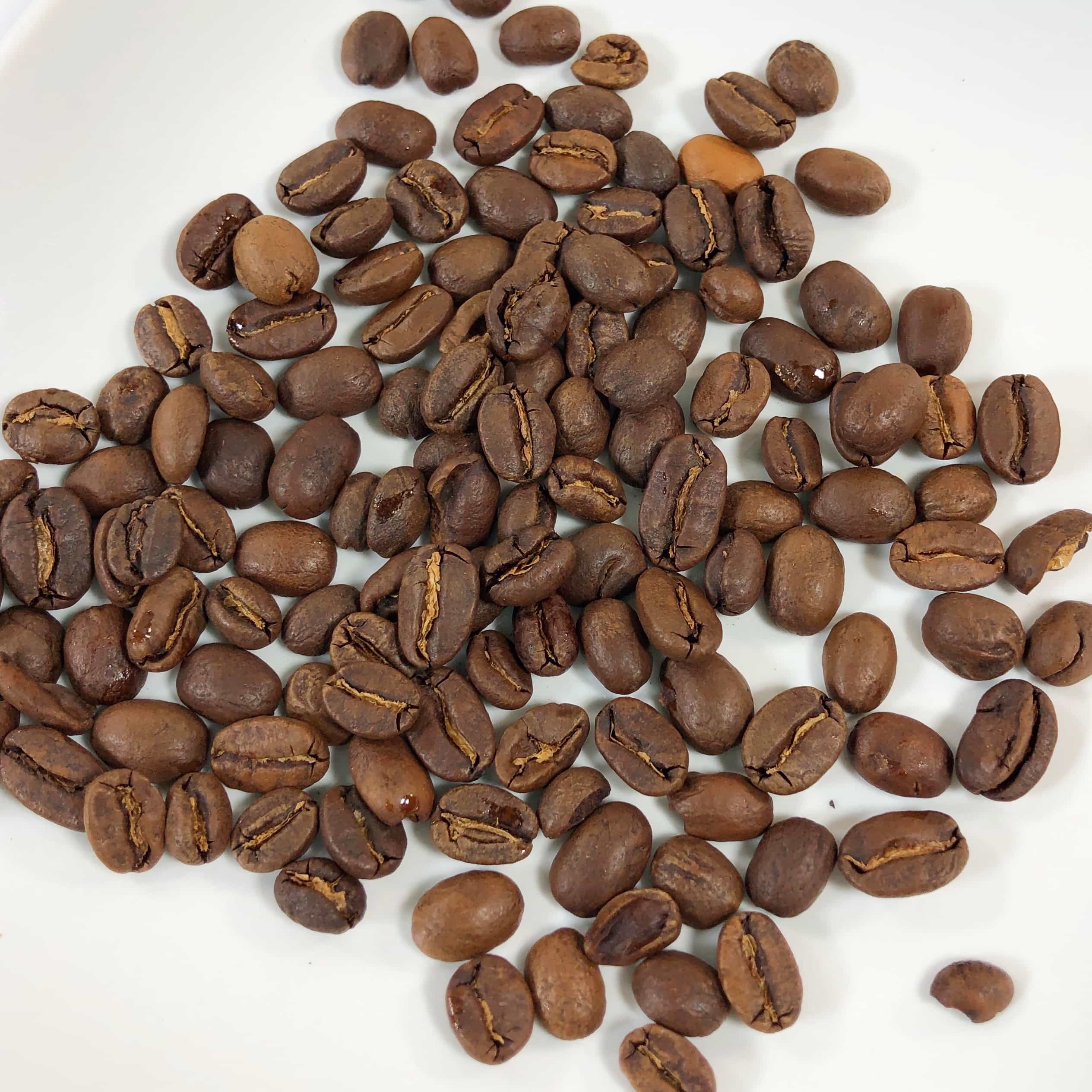 The beans smelled deep and dark, I love the smell of fresh roasted coffee. I personally do not drink it but my daughter does and she said that this blend of beans from Sumatra, Uganda, and Papua New Guinea made for a good, strong cup of coffee that was perfect with cream to balance it out. She said this is one of her favorite blends!
Blue Bottle Coffee is a great way to experience freshly roasted coffee blends. One thing I would like to point out is that there are about 3 flavors that get sent consistently – this is the third batch of Giant Steps we received this calendar year – so it would be nice to see Blue Bottle branch out a bit and offer a few more blends. Luckily this is my daughter's favorite so we are always happy to have more!
Are you getting Blue Bottle Coffee?