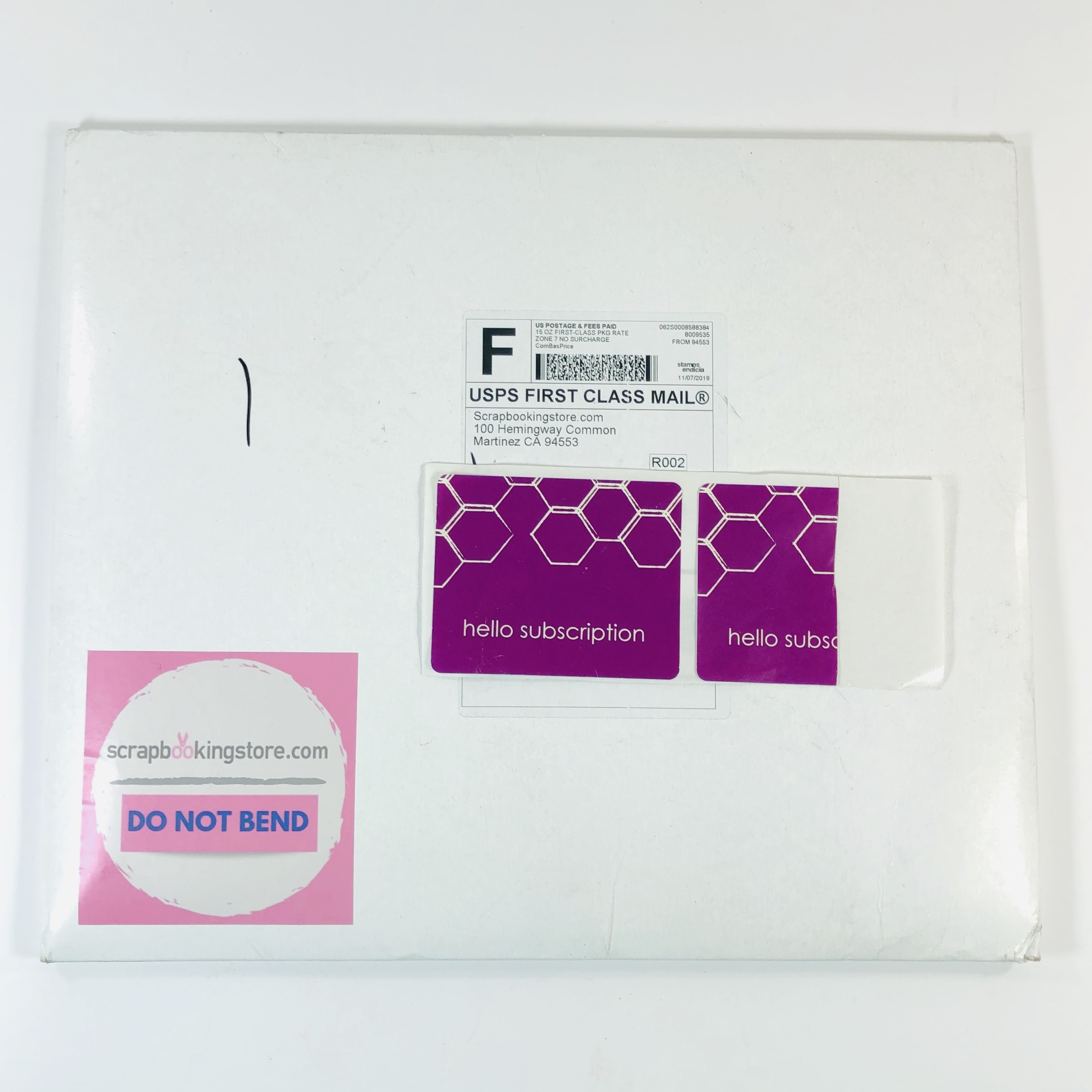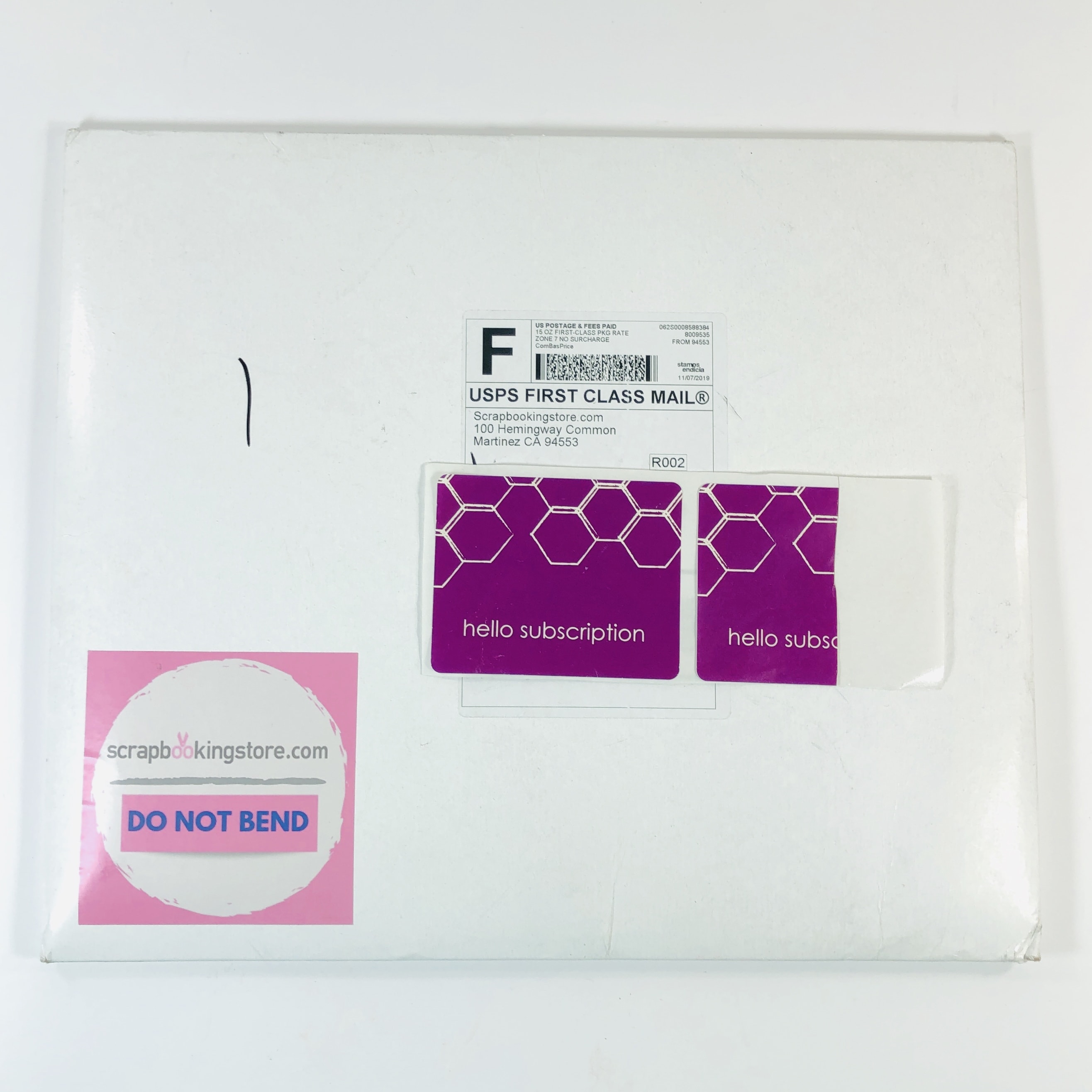 Scrapbooking Store is a monthly subscription that sends a kit that is perfect for scrapbookers and card makers! Each month they will ship a themed scrapbook kit complete with 12×12 pages, stickers, cutouts, or other embellishments. Members can upgrade their subscription to receive 2-3 extra embellishments such as buttons, stickers, jewels, brads, and more. Shipments come with a monthly project inspiration sheet and you can become a member of their exclusive Facebook Club. The kit costs $13.99 monthly or sign up for a year and pay $12 a month. The upgrade is an additional $7 a month.
NOTE: I am reviewing the upgraded pack!
Scrapbooking Store is your "one-stop shop" for all things scrapbooking! A fun, monthly scrapbooking subscription box that is uniquely designed and hand selected just for scrapbookers. Each month members receive a beautiful, themed scrapbook kit that is filled with all of the items you need to scrapbook until your next kit arrives.
This is my very first shipment from The Scrapbooking Store so I am excited to see what I got!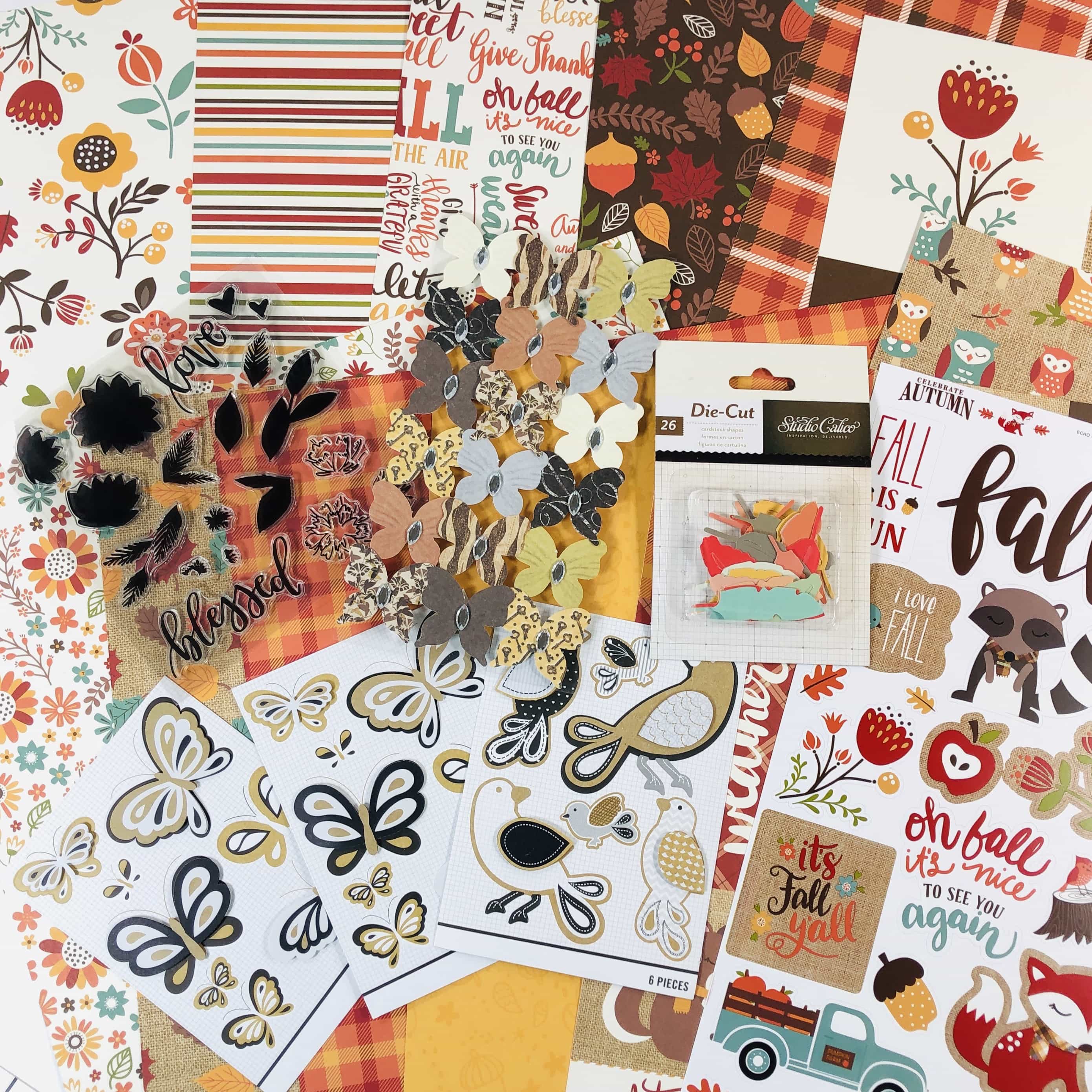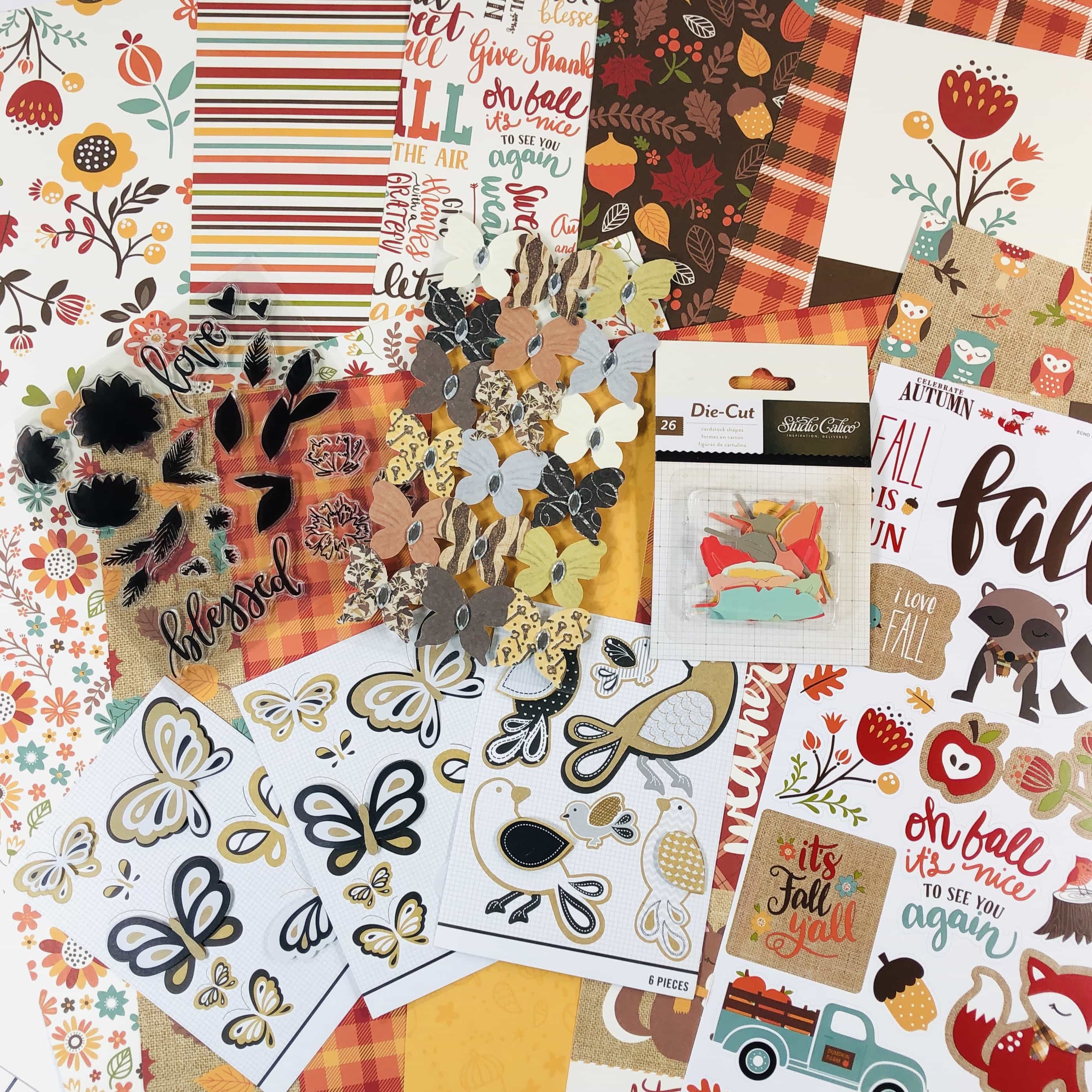 Everything in my kit + upgrade!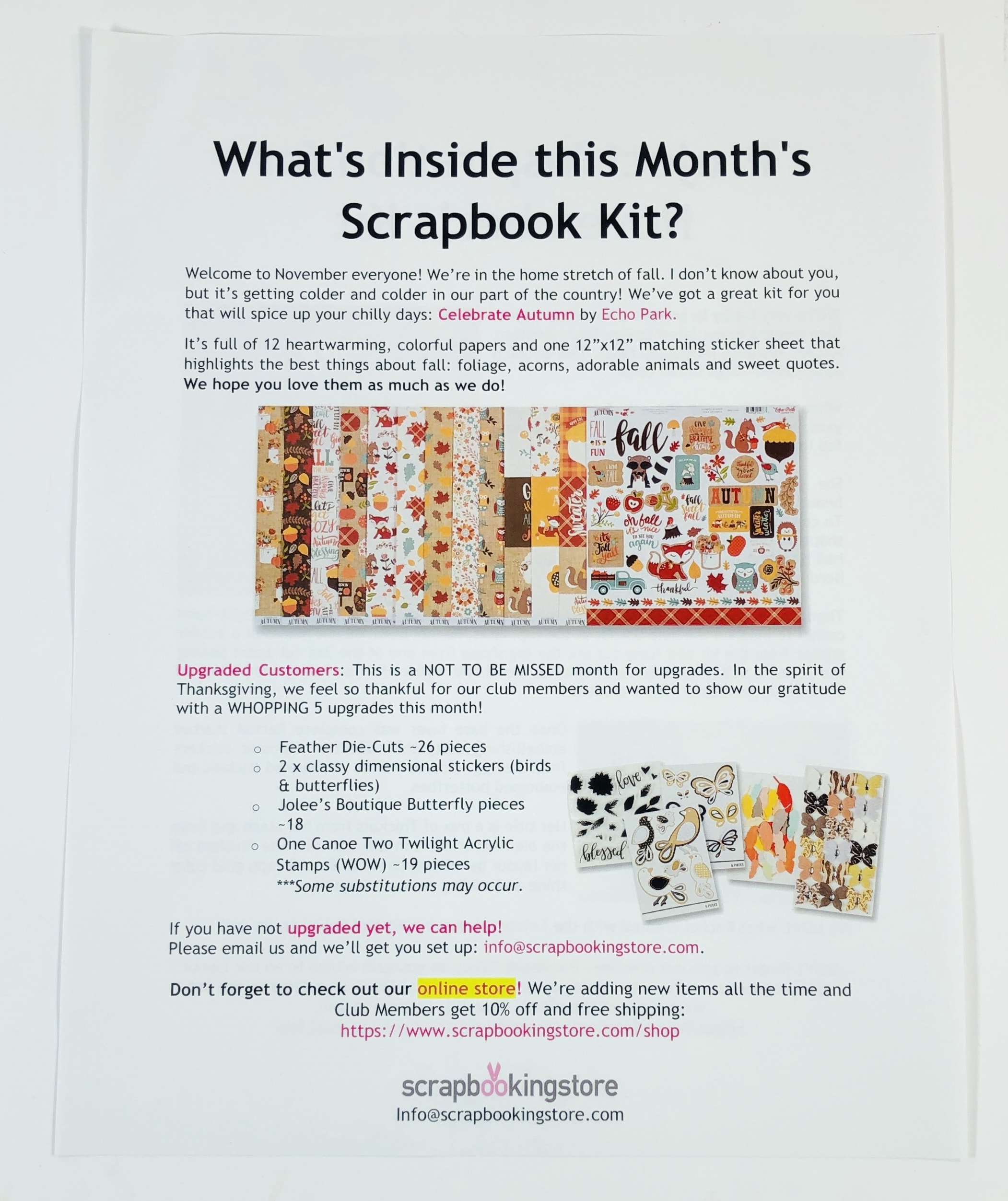 I received a sheet that detailed all that I would find in my pack.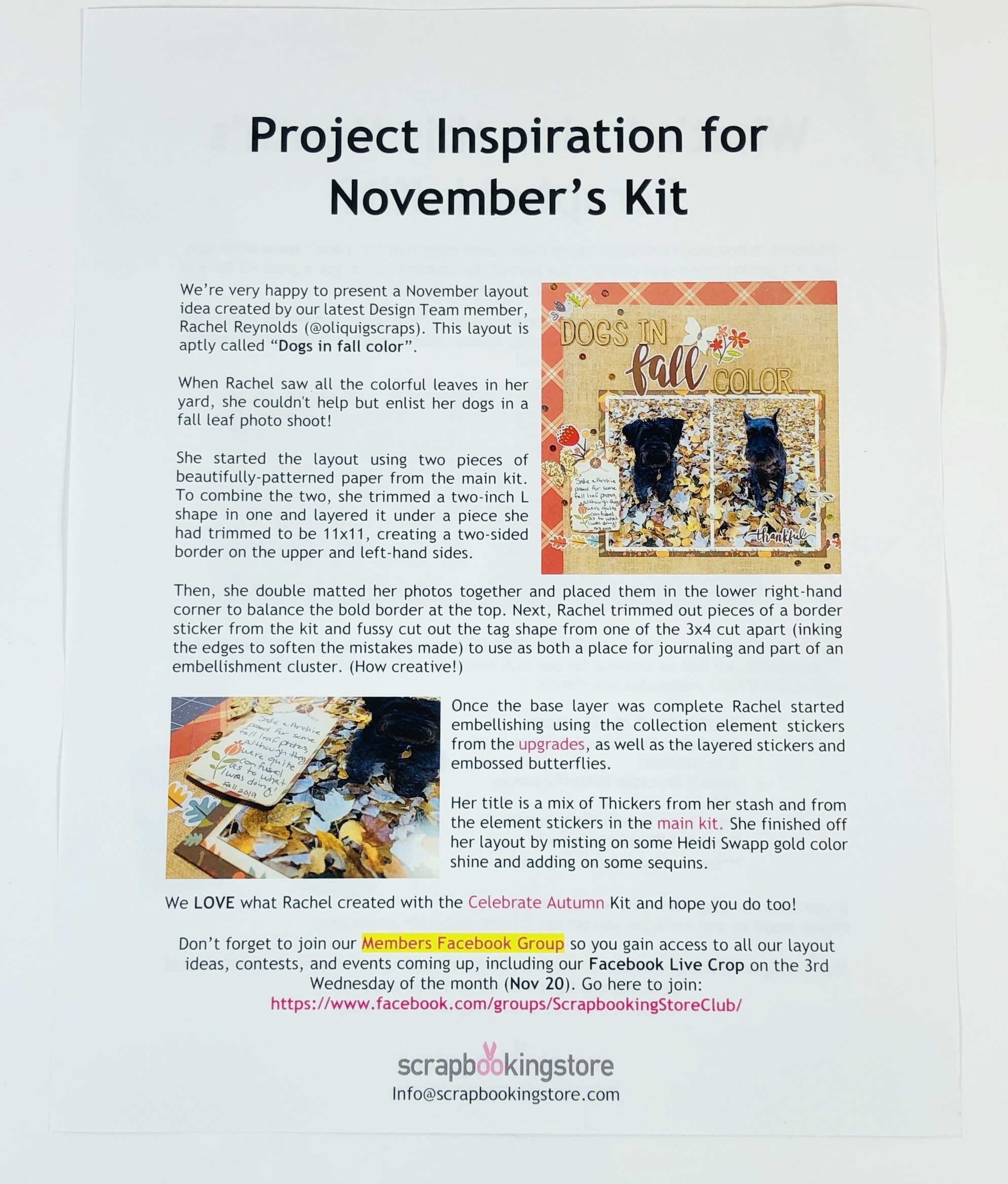 The back of the sheet showed one way to use the kit, although there are other ideas posted to The Scrapbooking Store's social media sites. The also have a members only Facebook group to get even more inspiration!
Looking for a gift for the paper crafter in your life? Maybe this is it!
The following item is included in the monthly kit!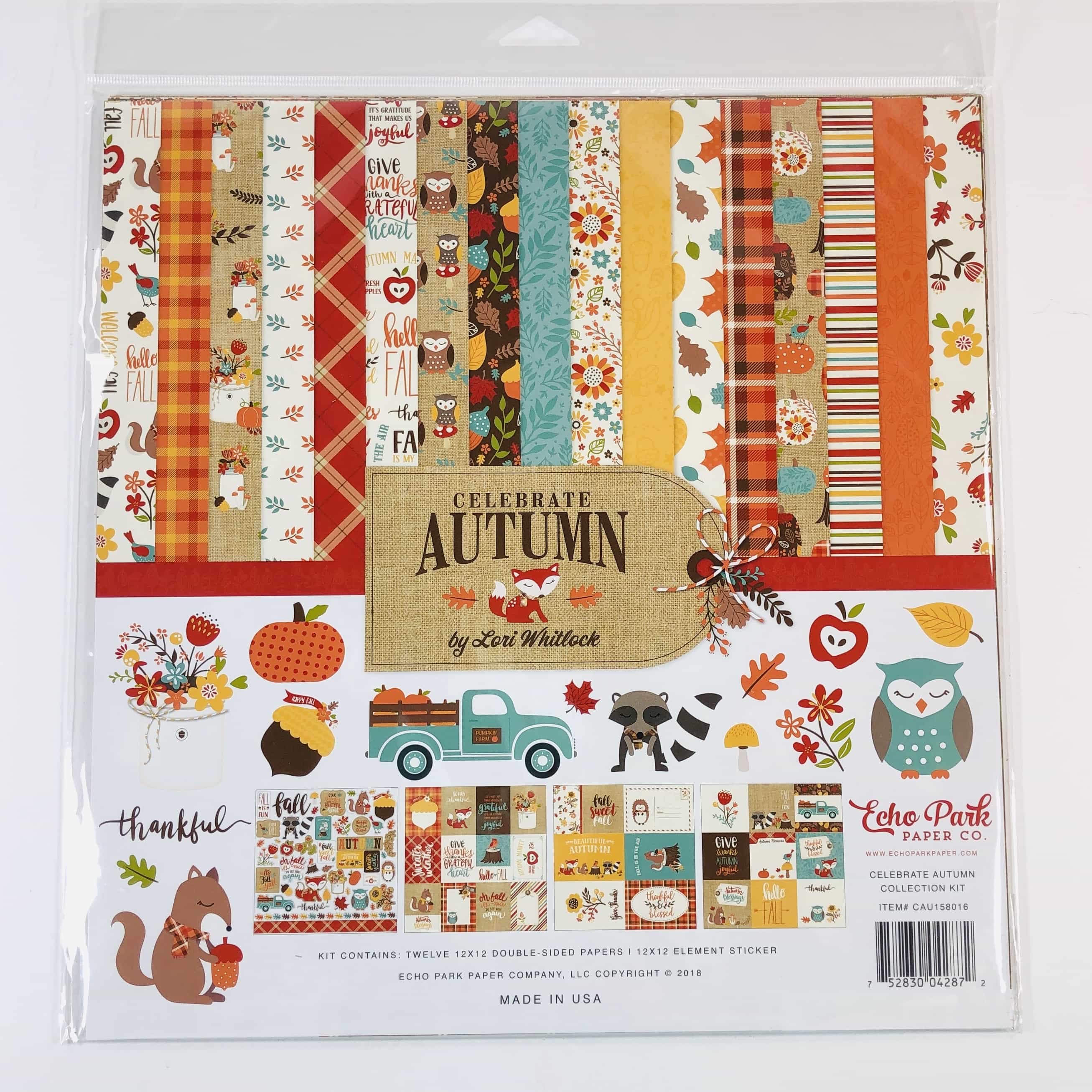 Celebrate Autumn by Echo Park ($14.49) Subscribers to the basic level received this super cool kit that has 12 double sided 12 x 12 sheets of paper and a sticker sheet!
The colors and prints are perfect for fall y'all!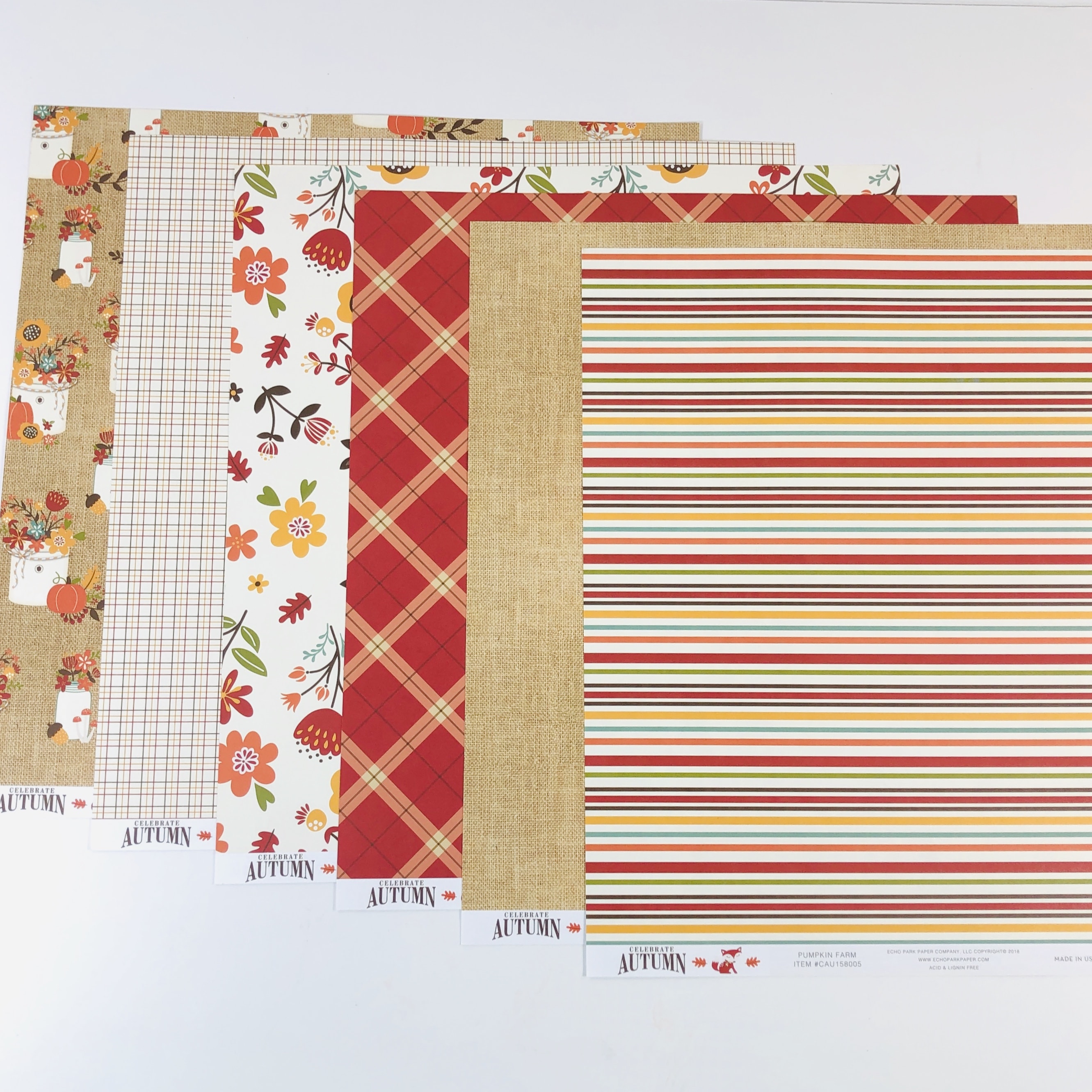 Plus they are double-sided so you can choose your favorite prints. You can mix these with any plain sheets you have in your stash.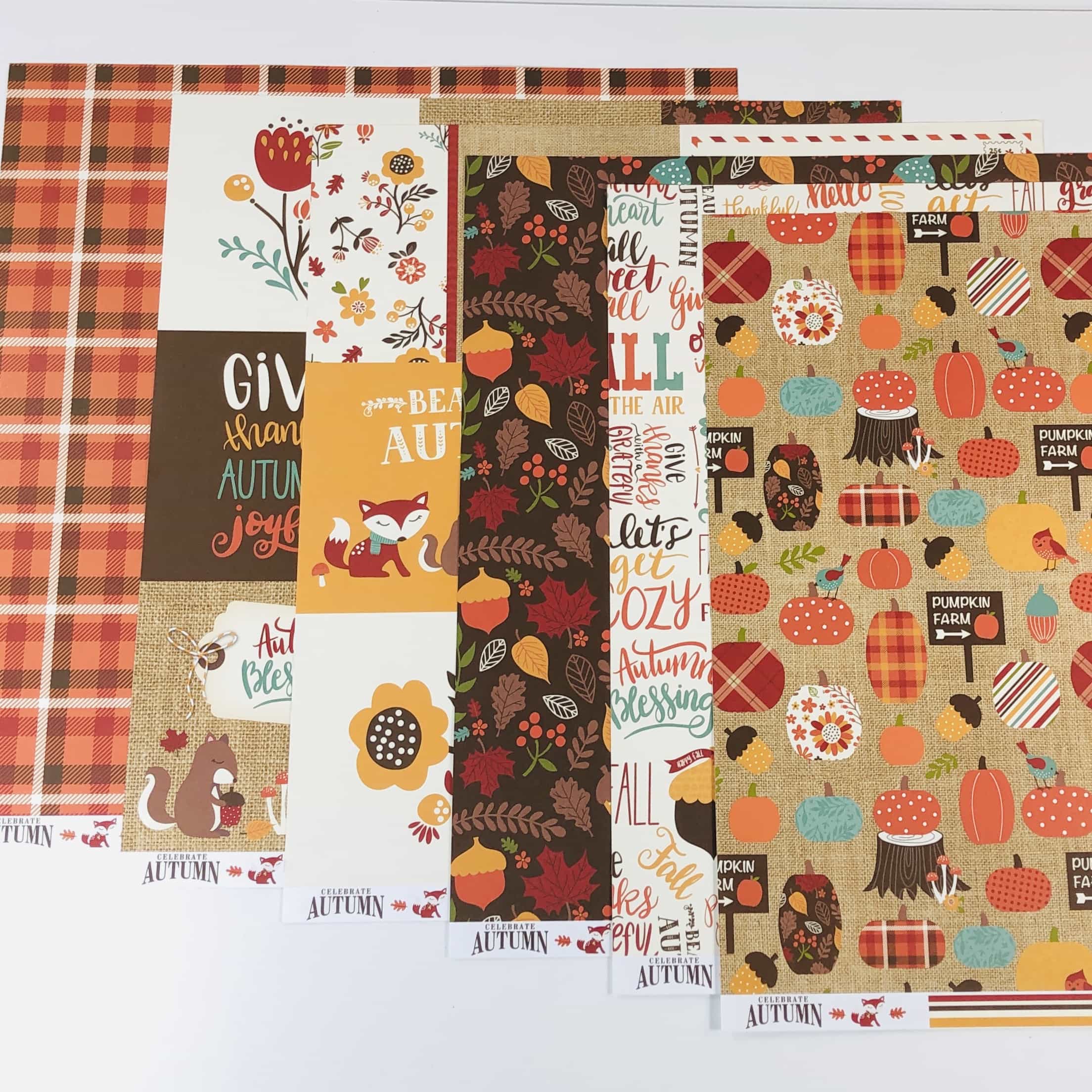 There are plaids, leaves, pumpkins…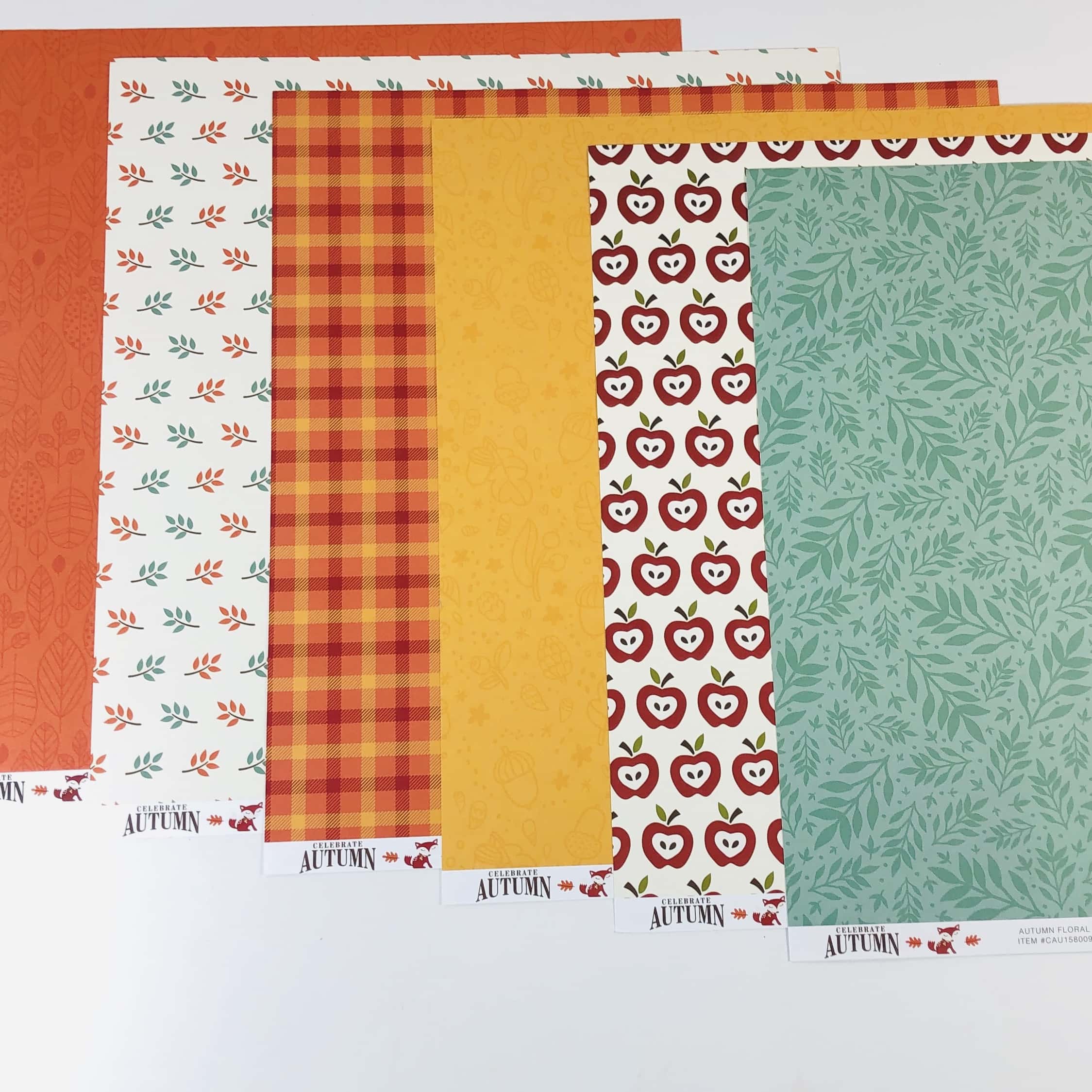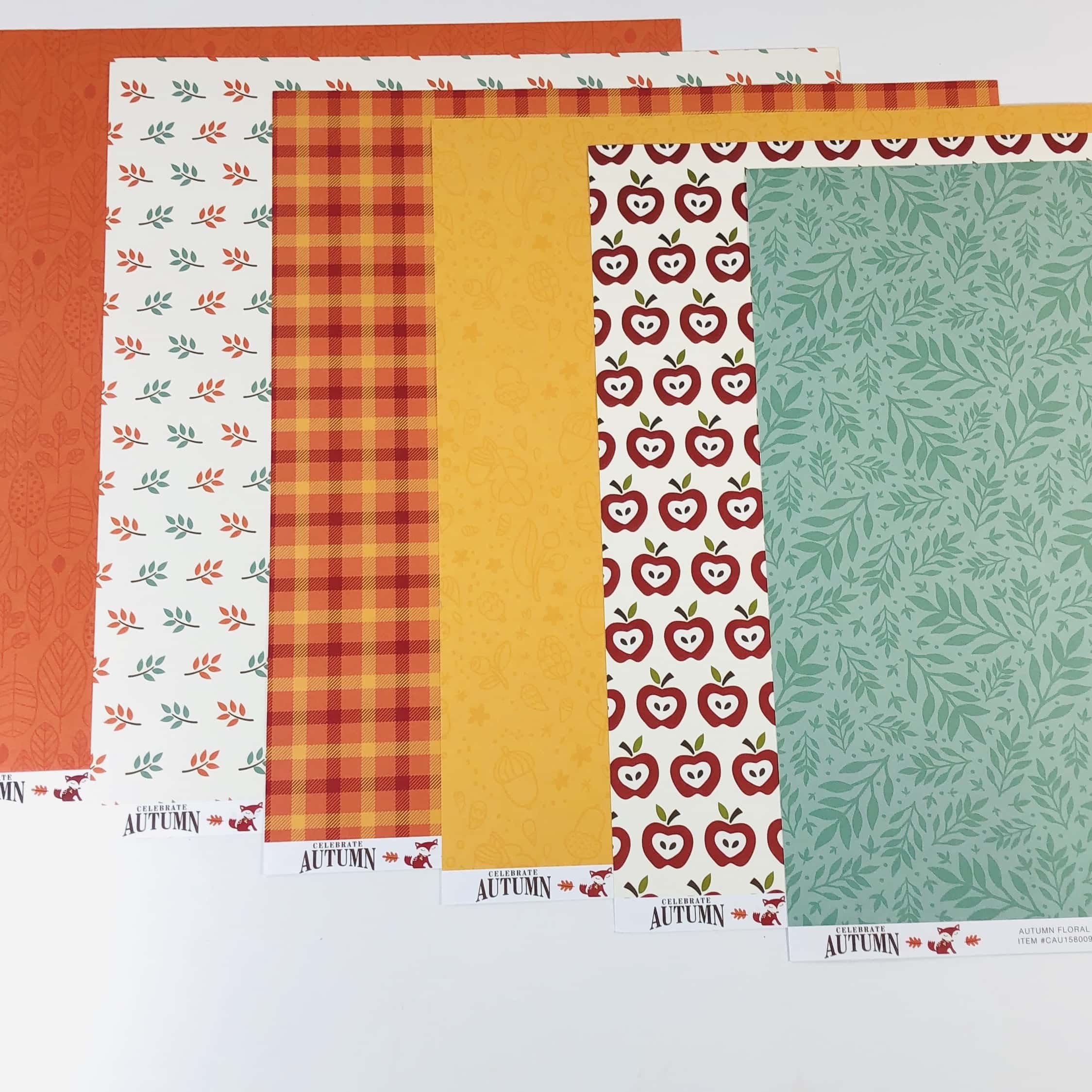 …florals, apples…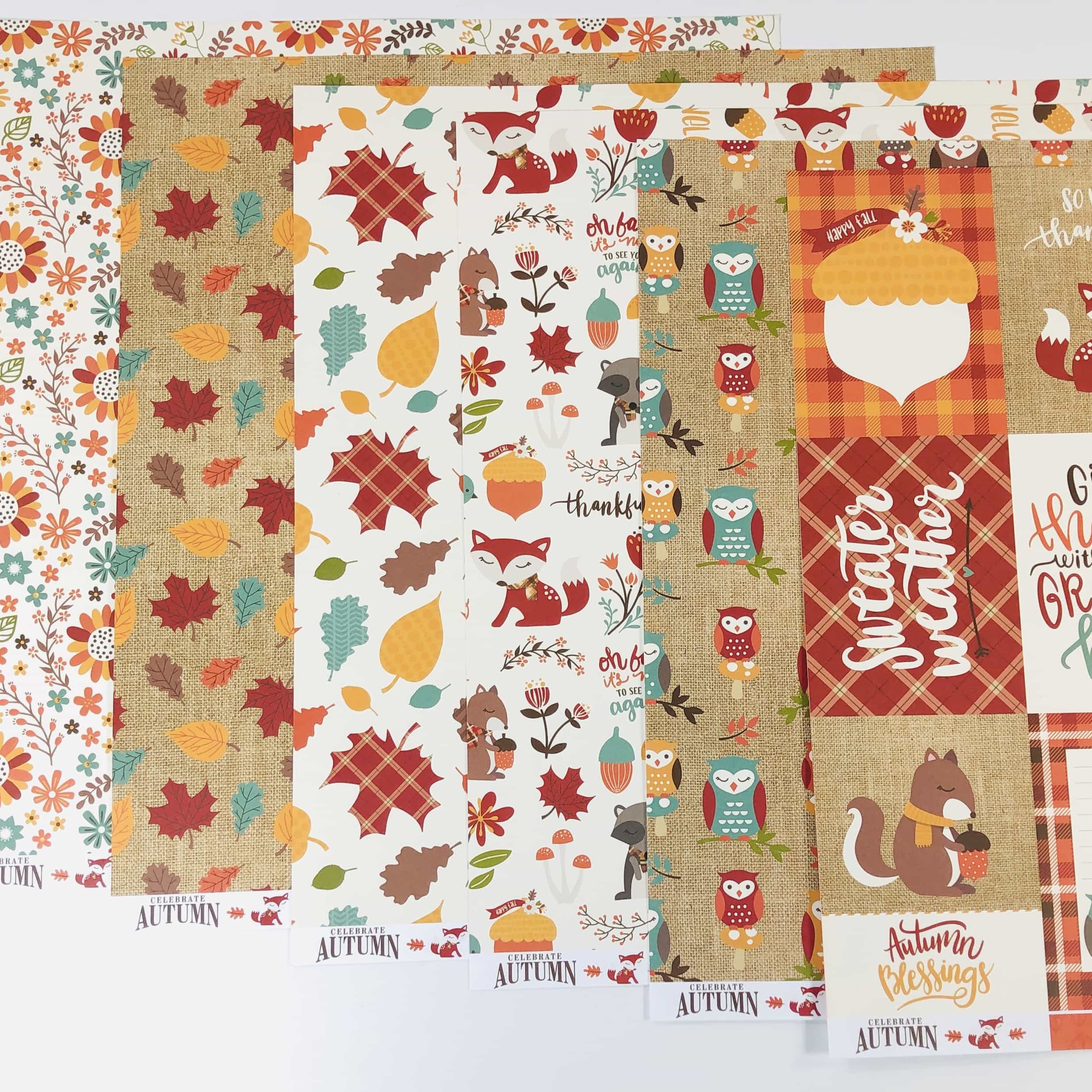 …foxes, squirrels, and owls.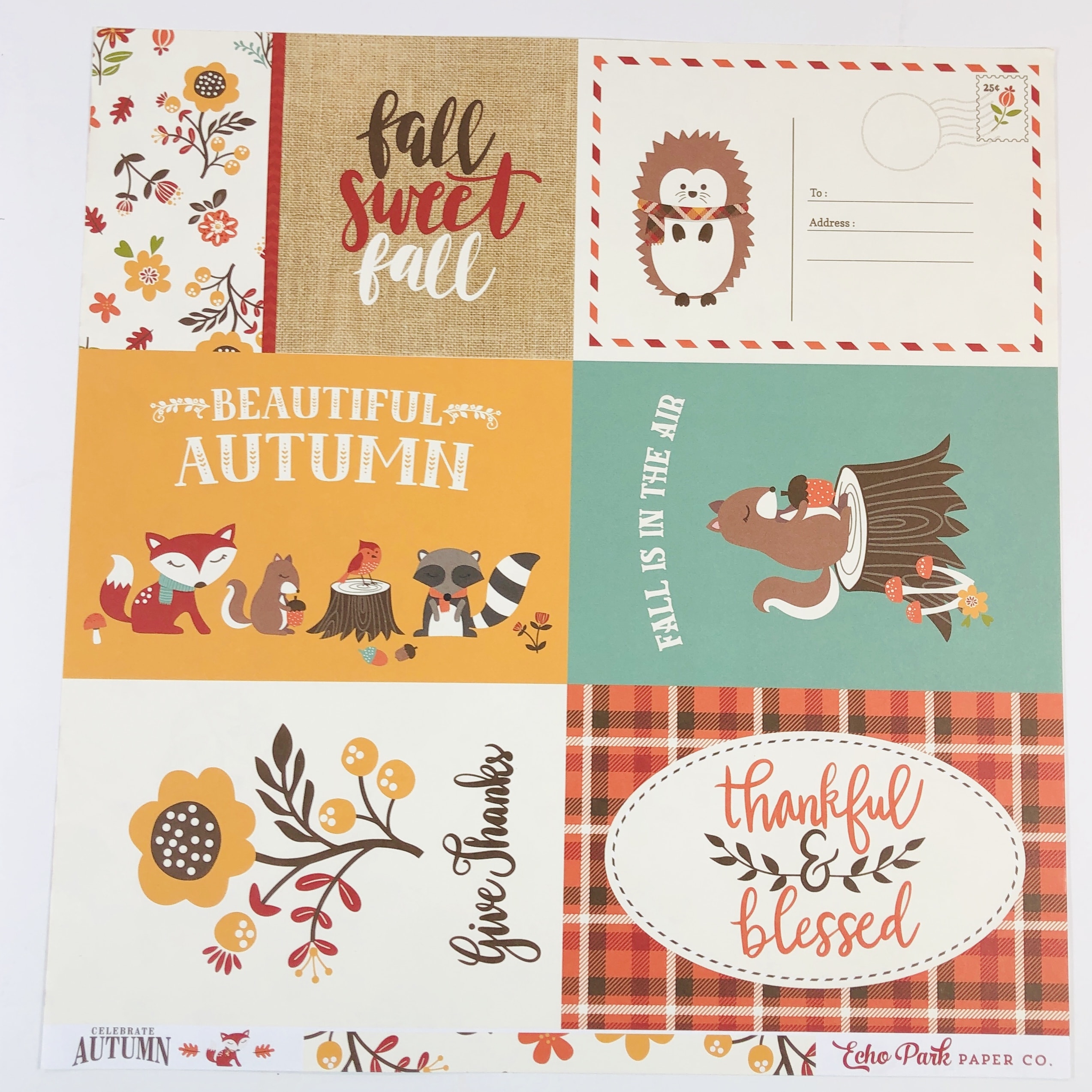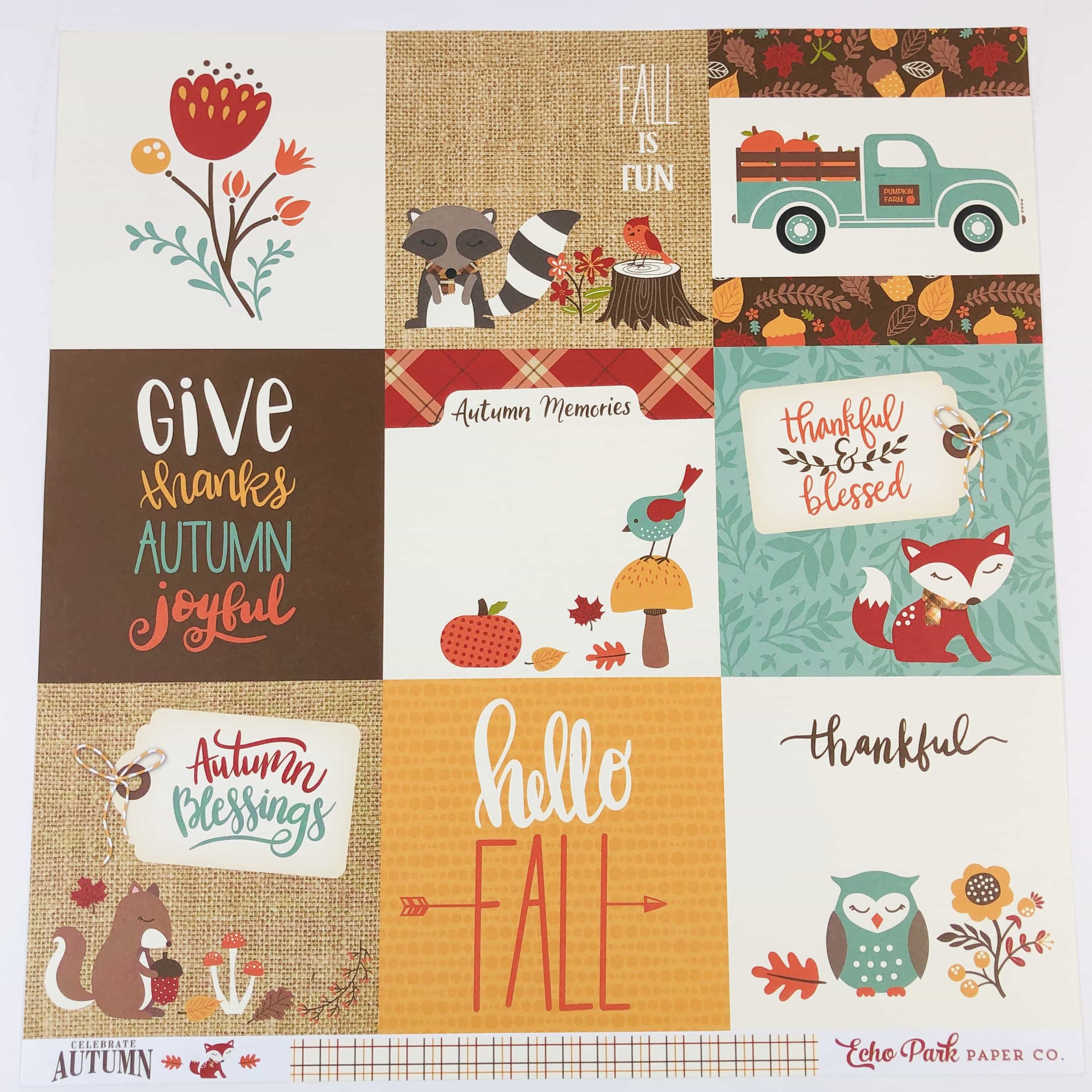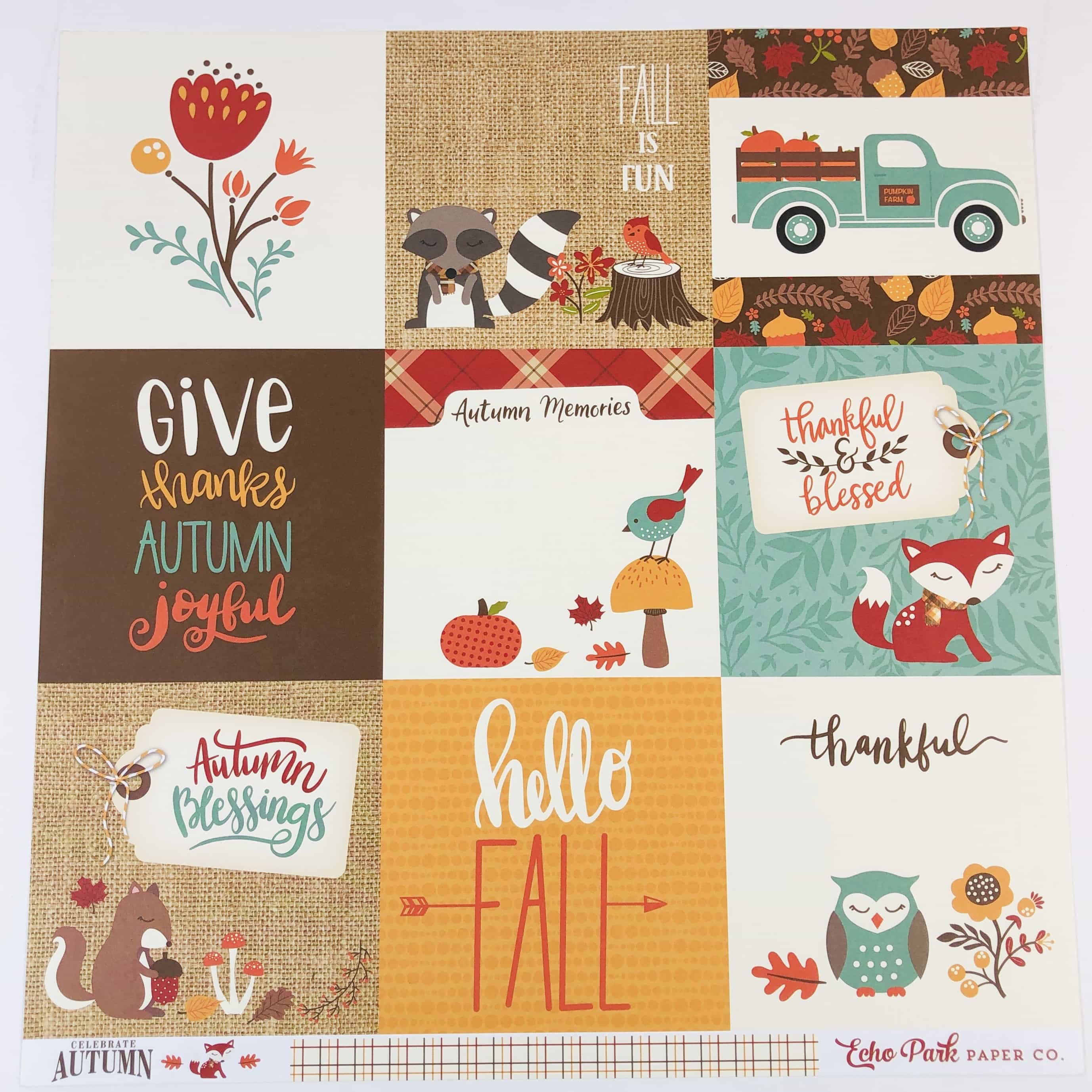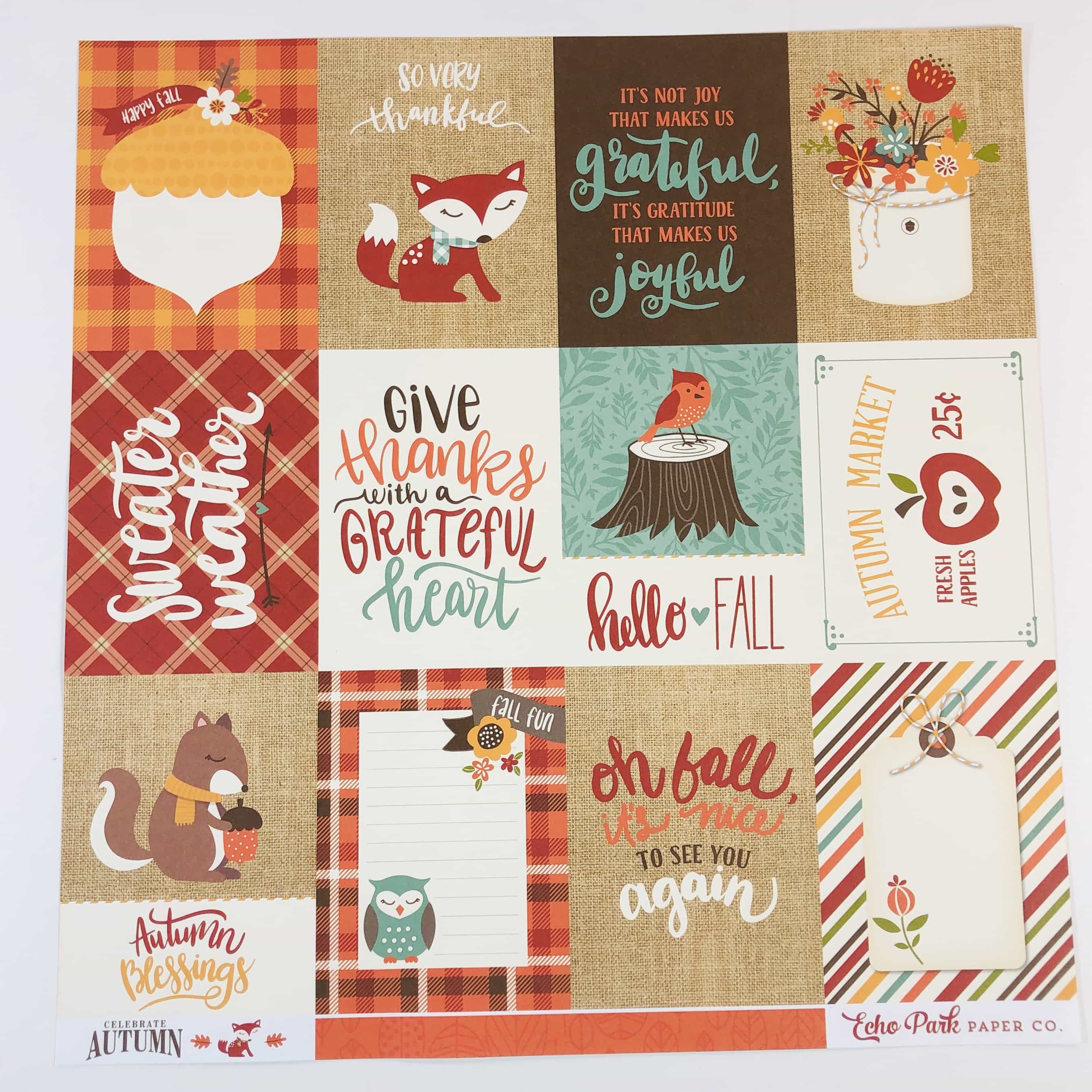 Three of the sheets had journaling cards on the back.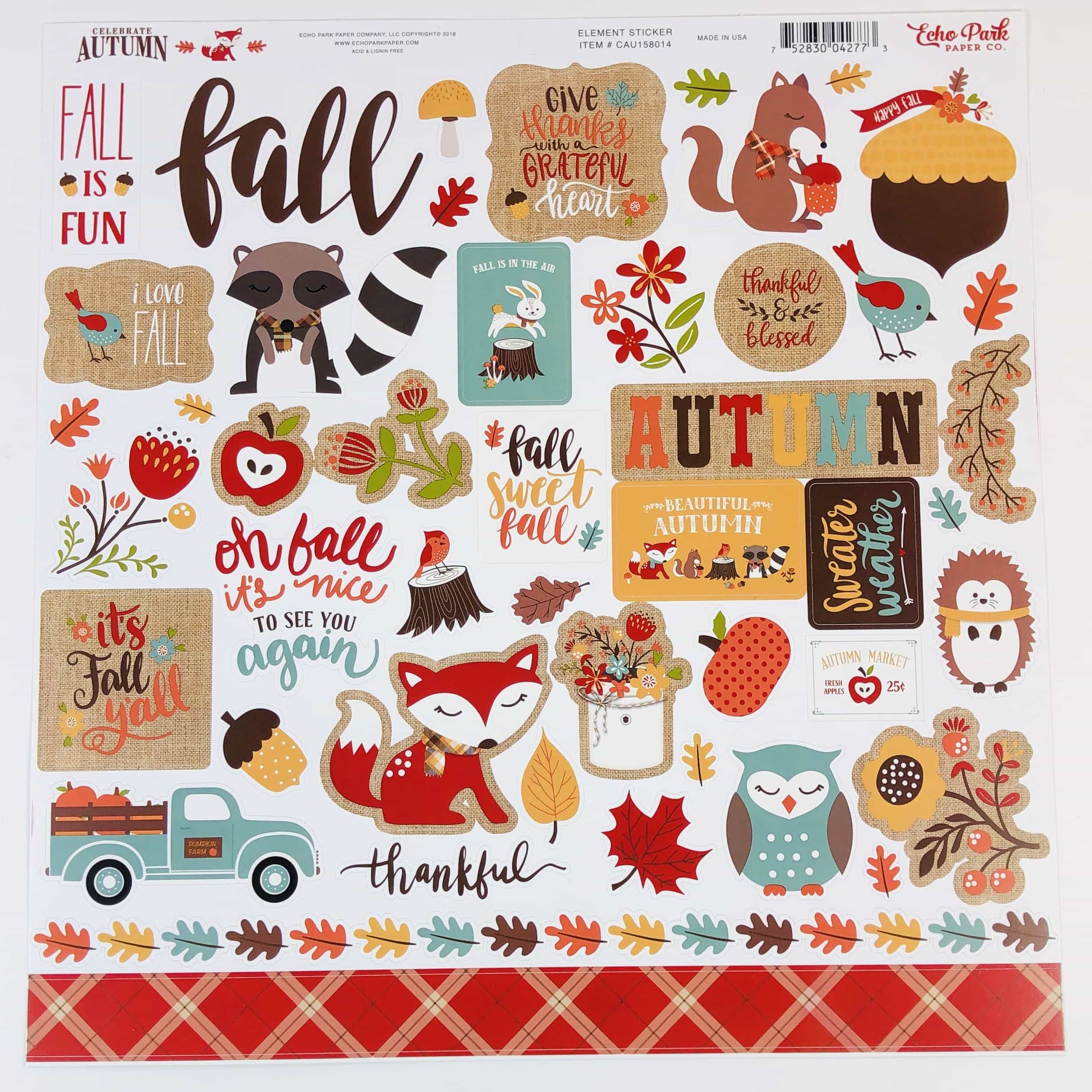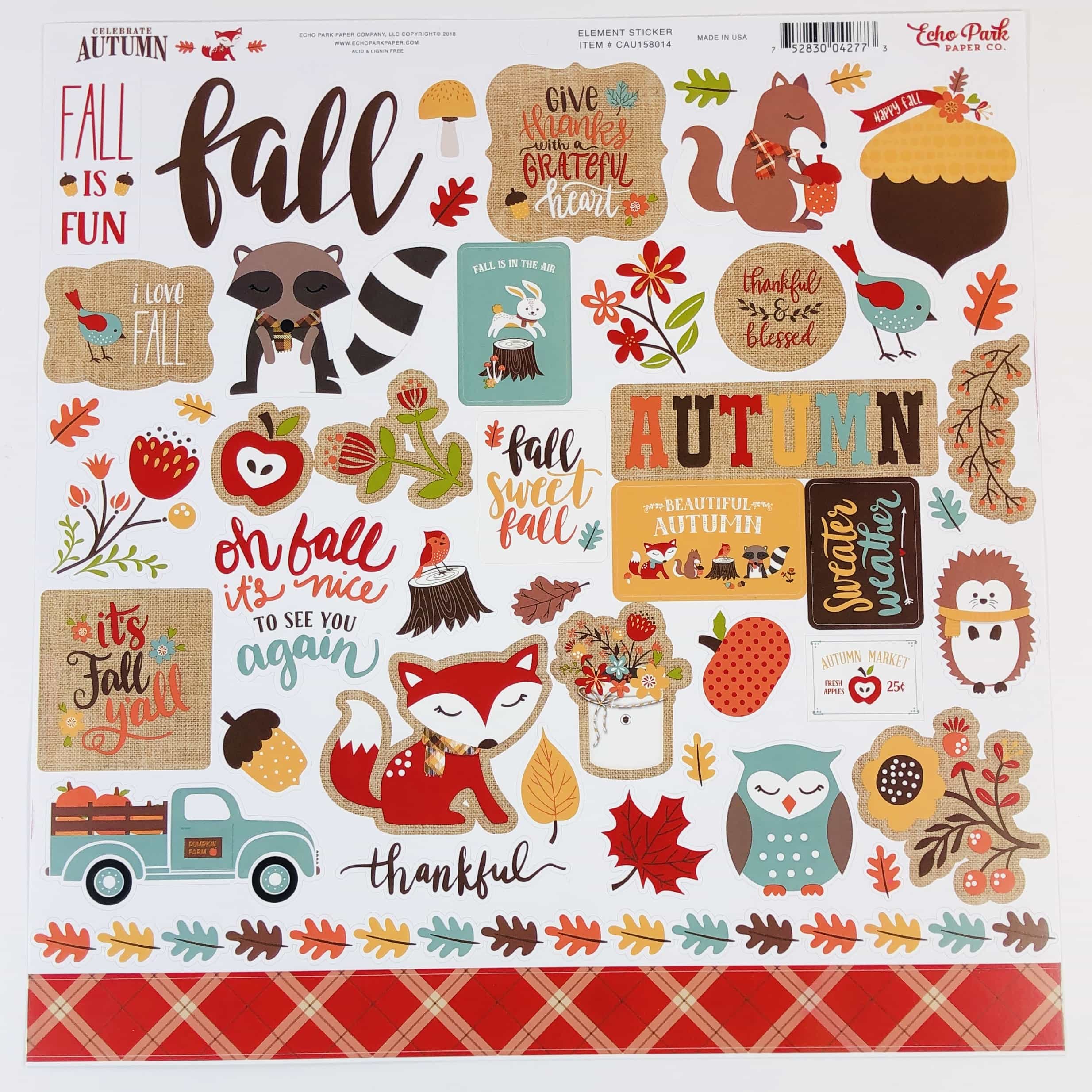 There was a sticker sheet too, and it is so cute!
NOTE: The following items are from the Upgraded Pack, an additional $7 subscription cost!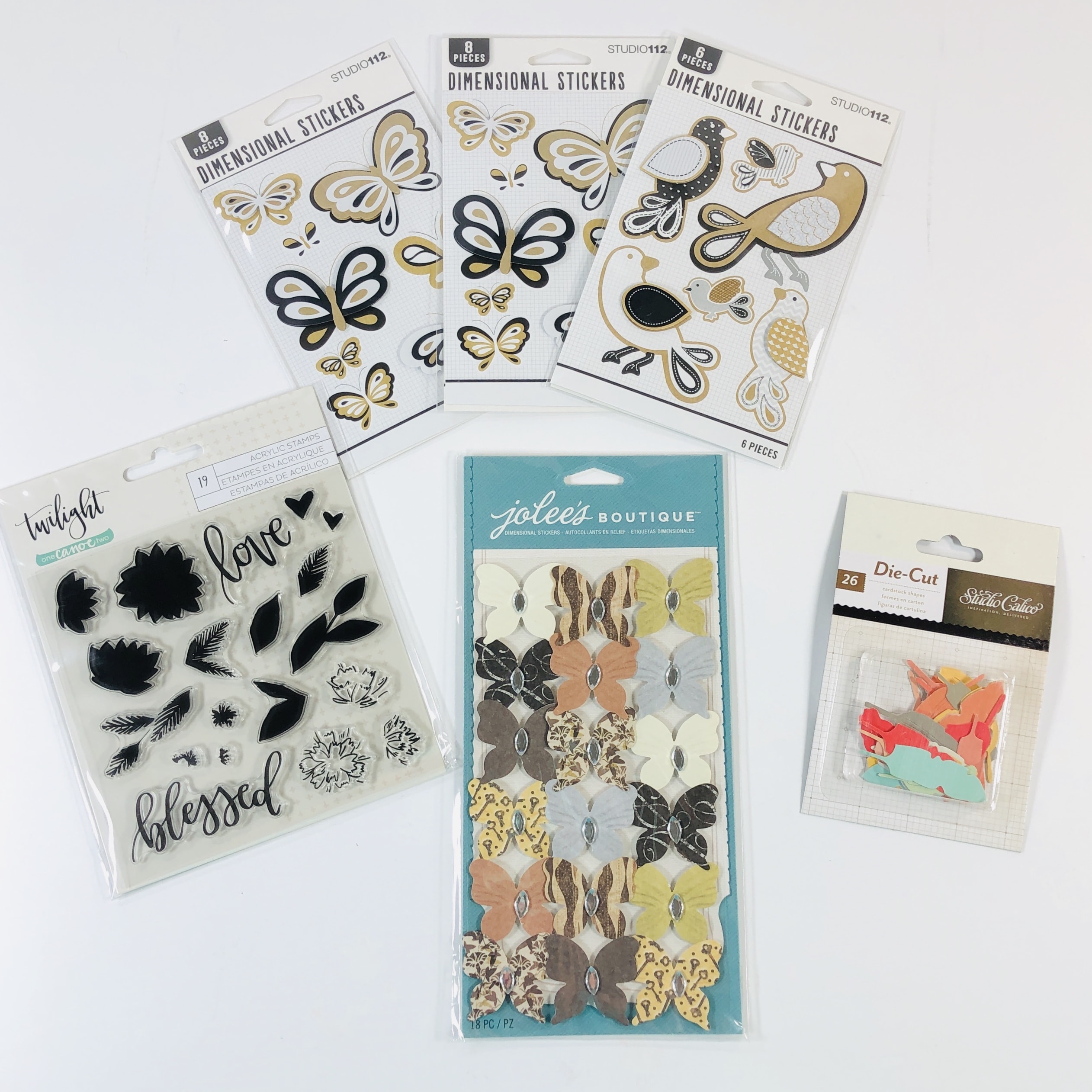 I found a selection of stickers, stamps, and die-cuts to help spiffy up my craft time.
K & Company Studio 112 Dimensional Stickers I think these may be older sets because I could only find them on eBay. I think I was only supposed to receive one set of the butterflies so someone out there may be missing theirs.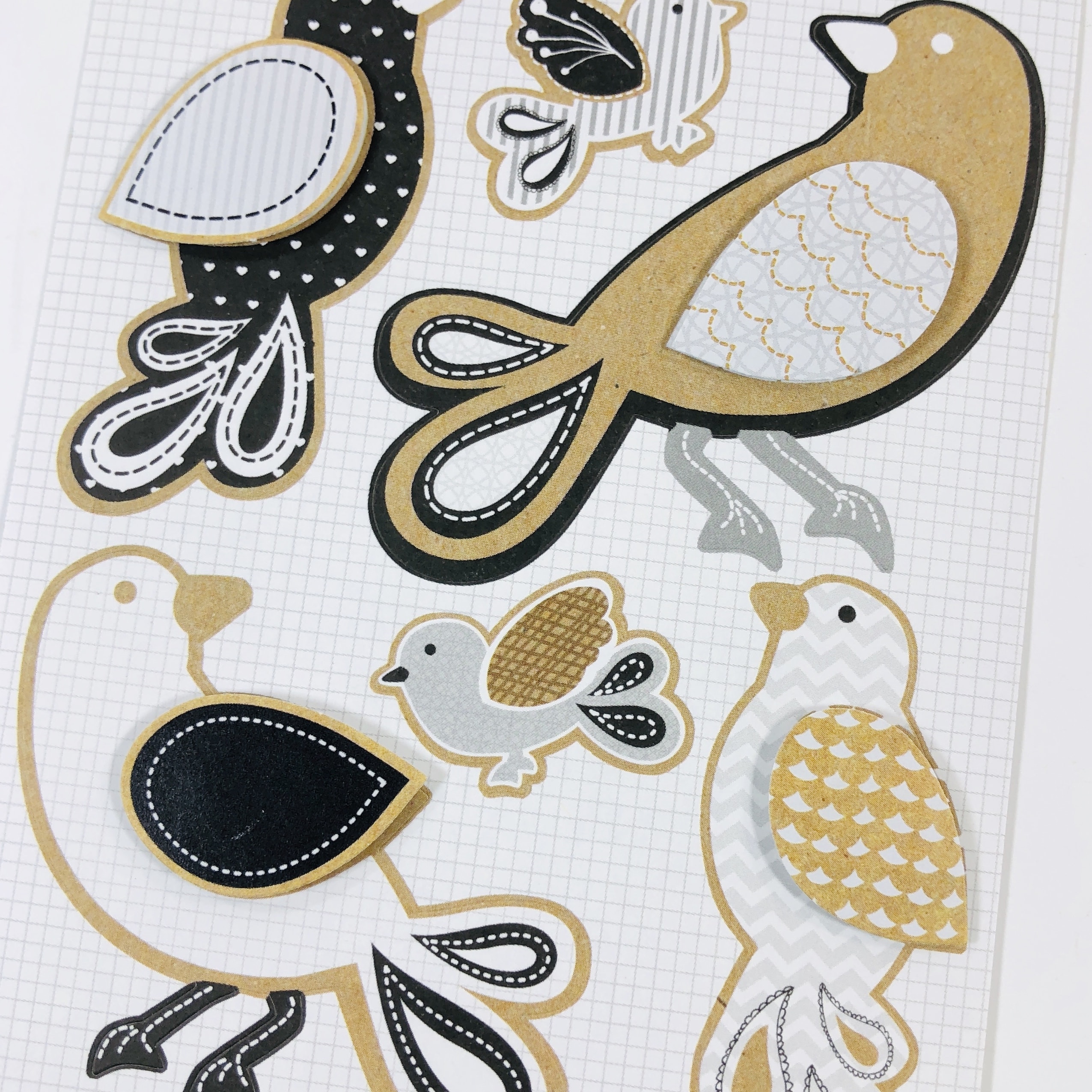 The critters are raised and they may need a little glue to help them stick but other than that they look great.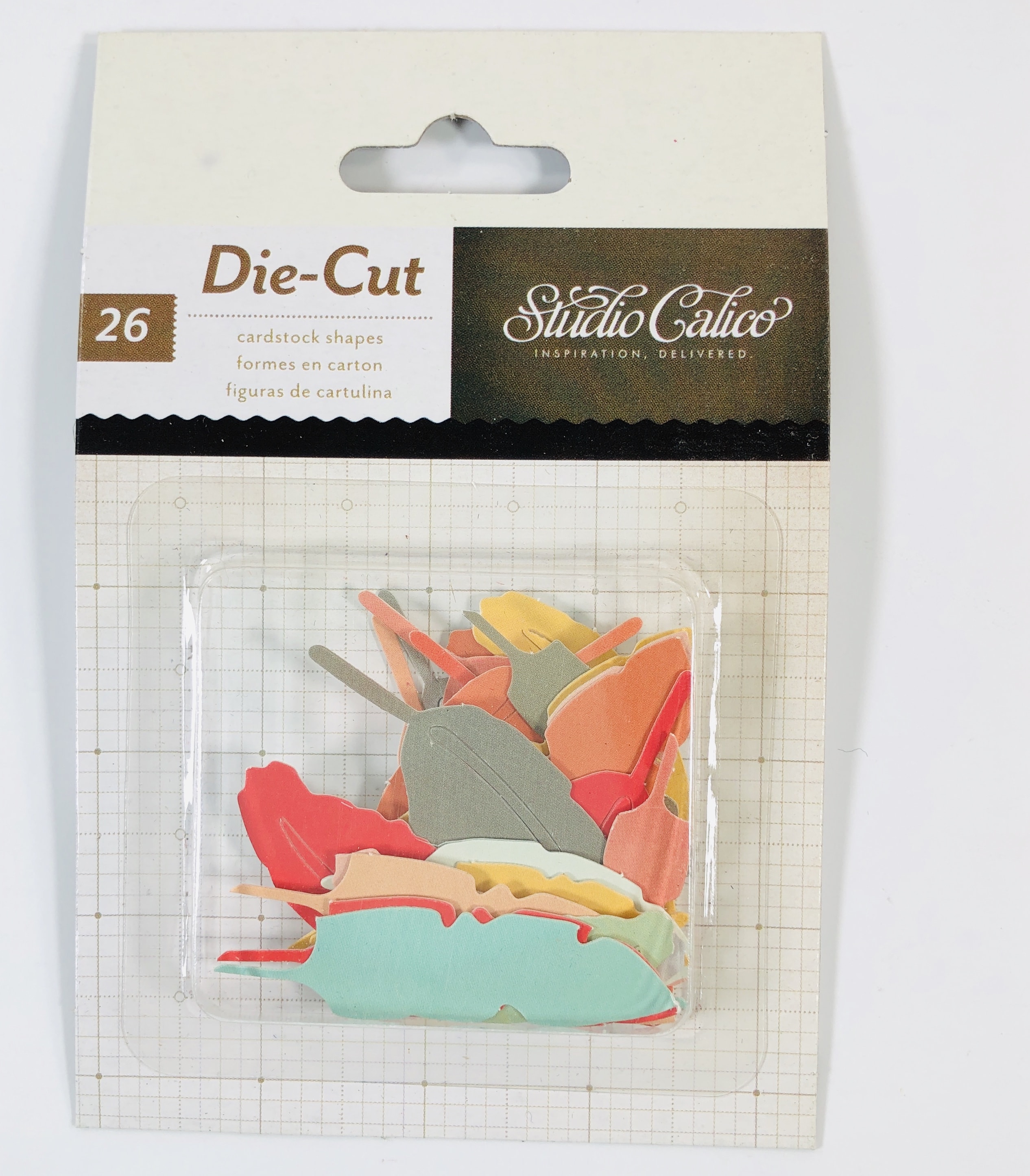 Studio Calico Feather Die Cuts ($3.99) add a pop of color and some interesting touches to layouts.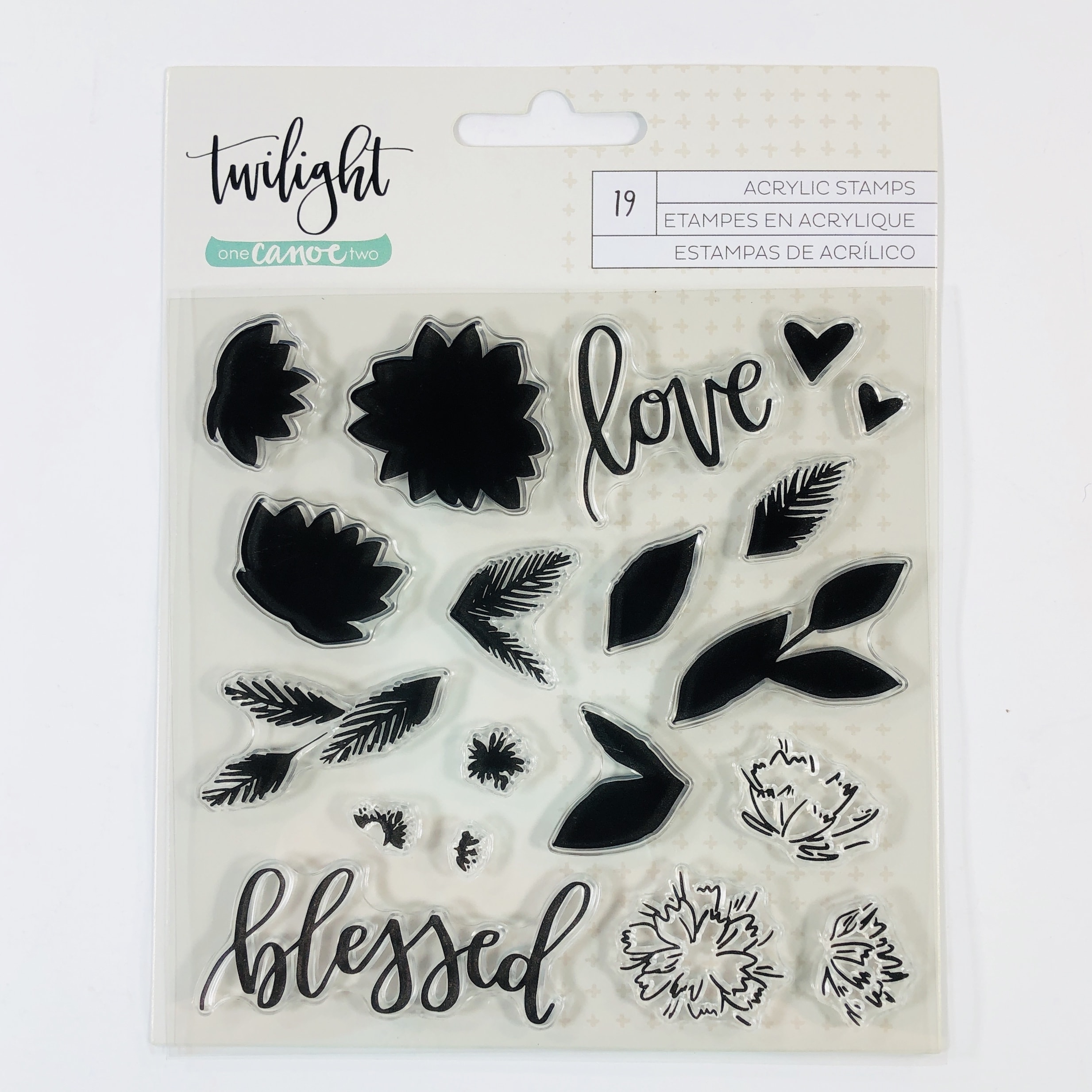 One Canoe Two Twilight Acrylic Stamps ($7.38) I need to dig through and see if I have any stamp pads to use with these stamps!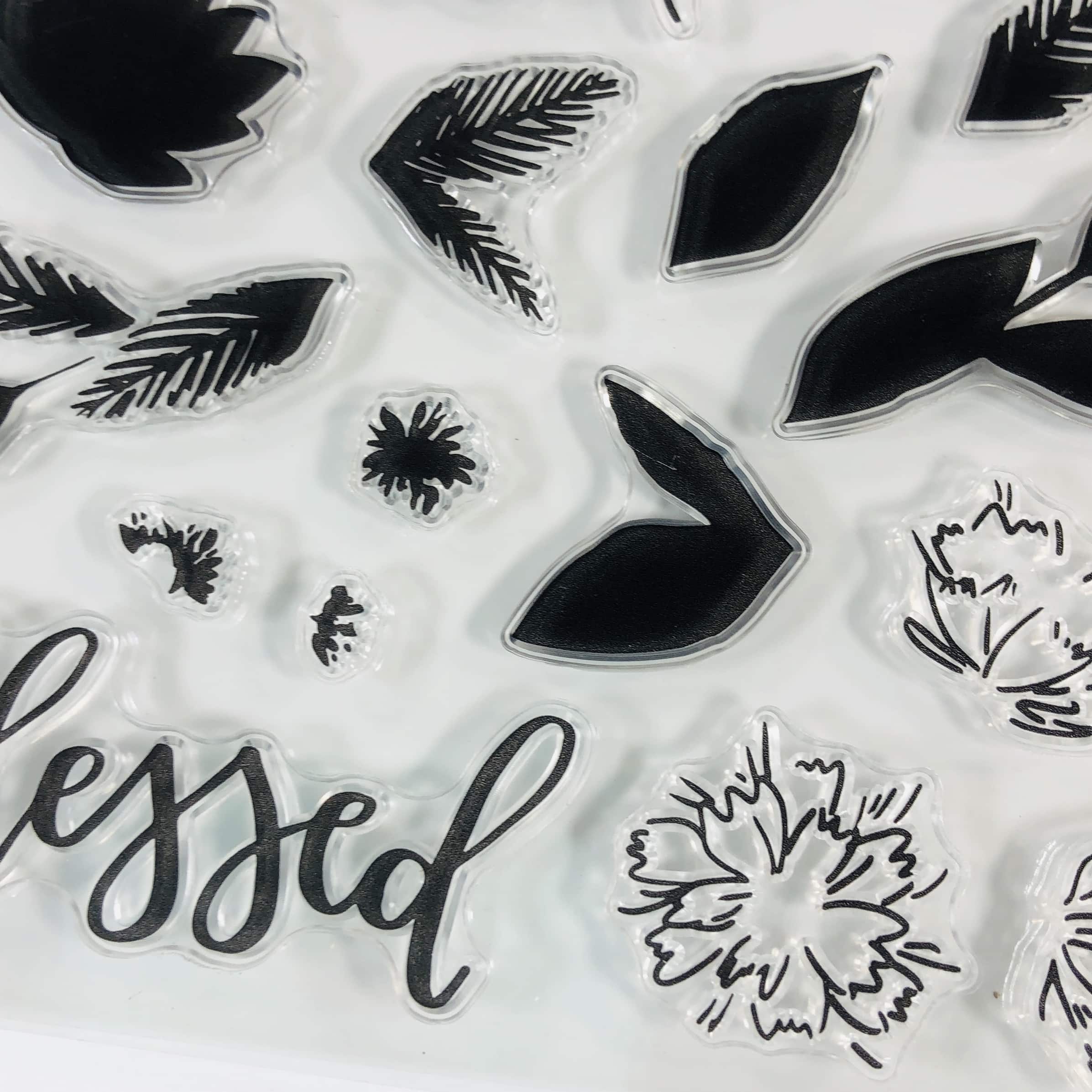 This stamp kit will work well for Valentine's Day too!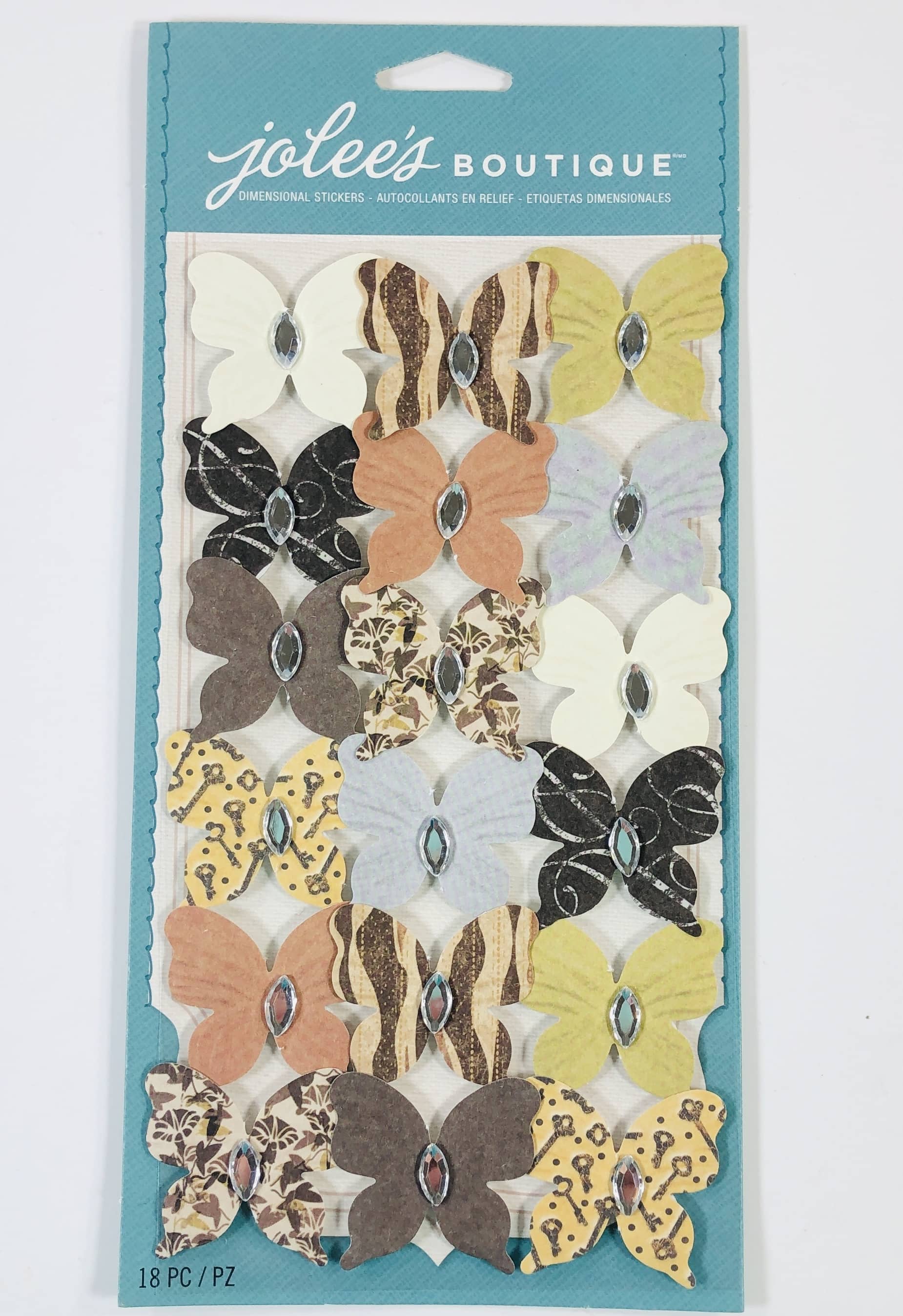 Jolee's Boutique Vintage Embossed Butterflies ($19.17) I love butterflies so I can't wait to use these beauties!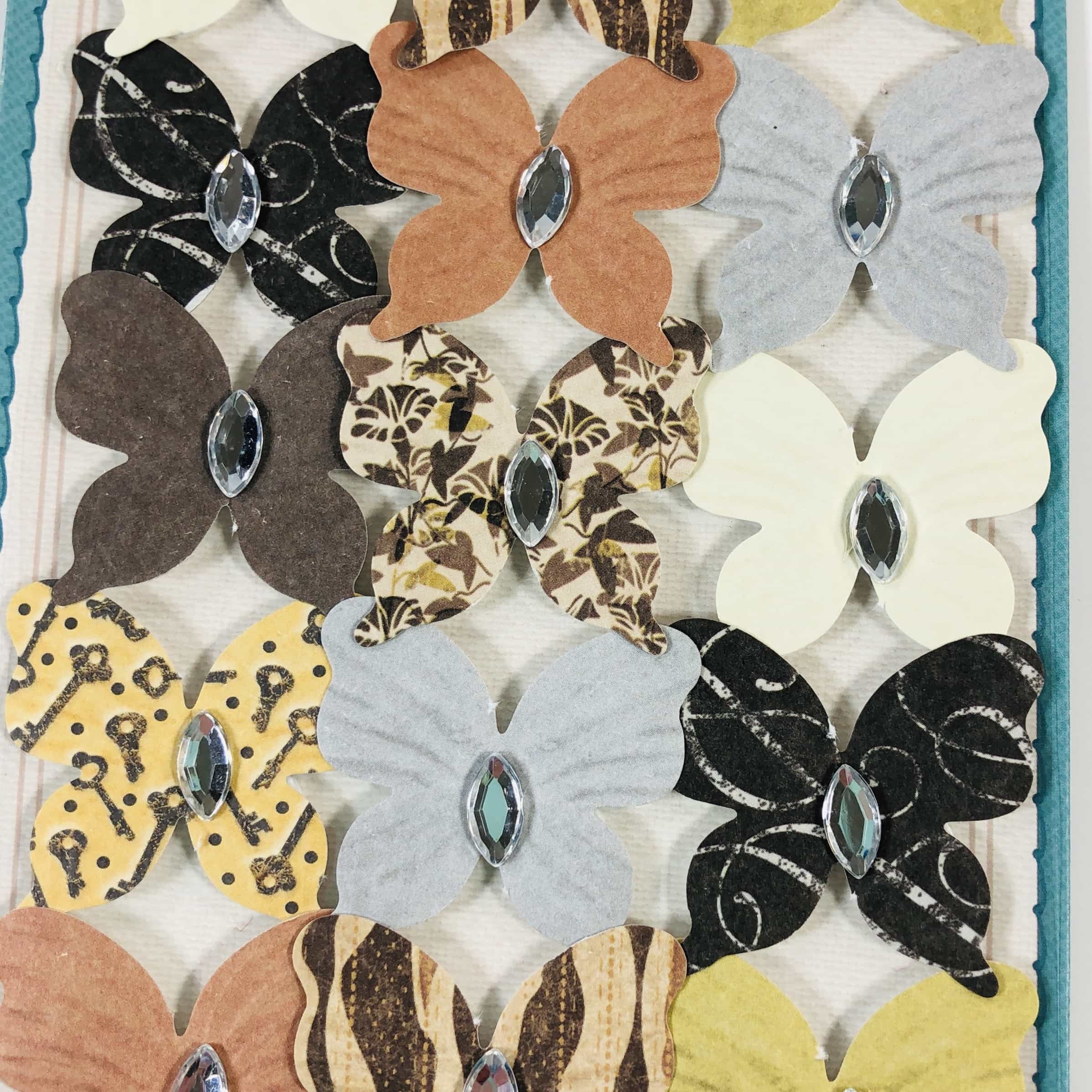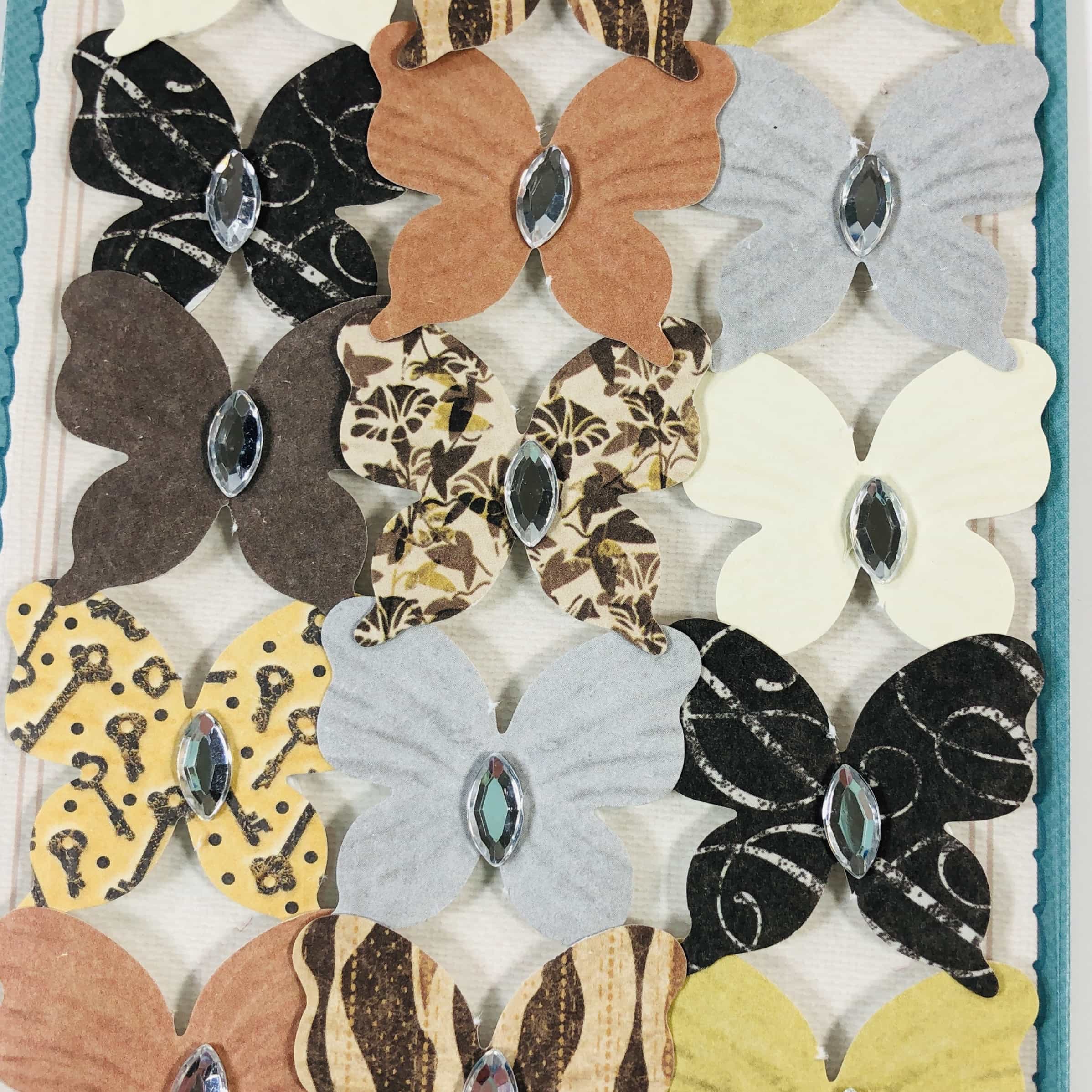 They have jewels in the middle of each one!
I haven't had much time for crafting lately but I decided to make a new card to stick in this little frame so I used some of the paper to make a two-sided picture. I cut out one of the journaling cards and then taped it to some paper and then added some stickers from the kit and a butterfly from my add-on.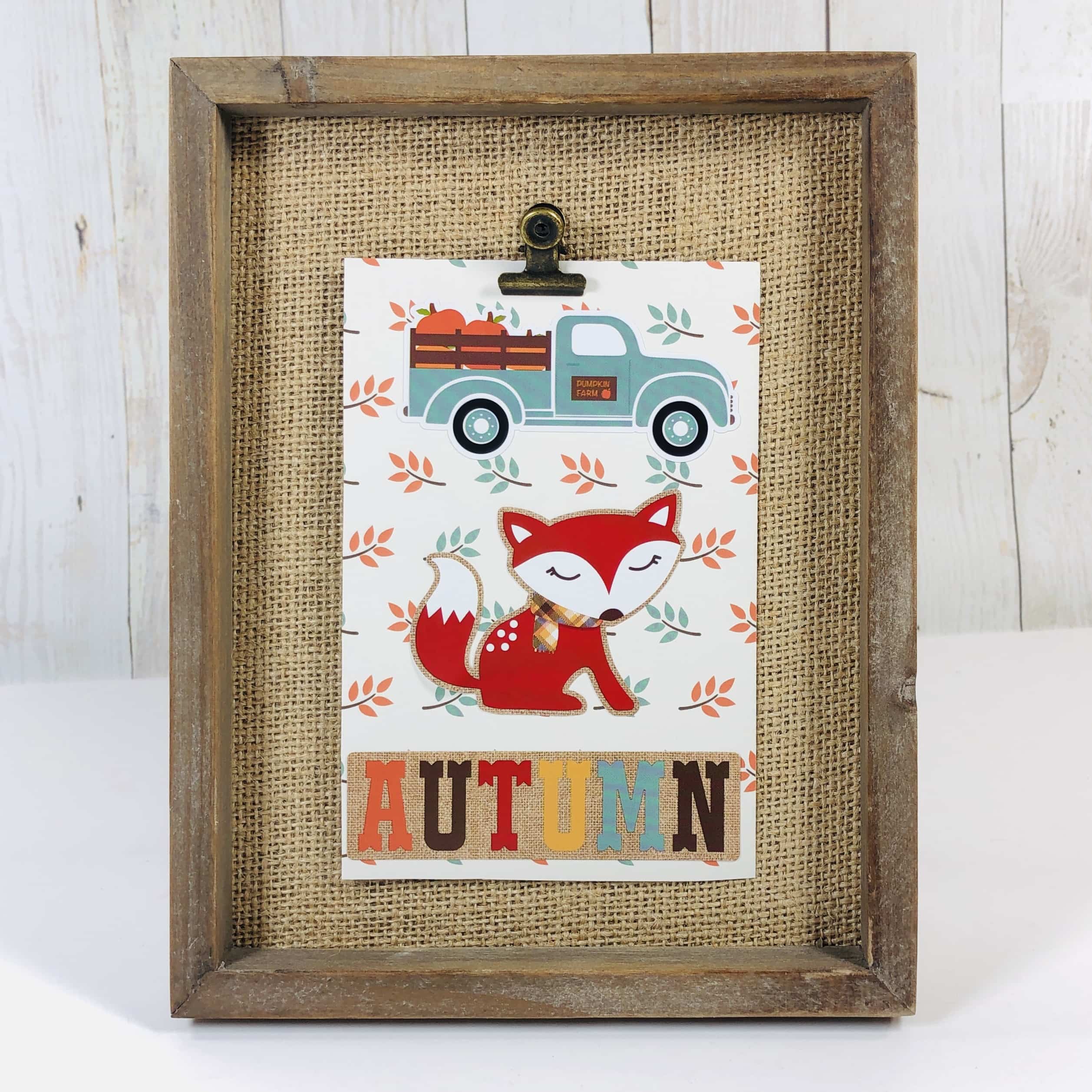 On the back I simply placed a few more stickers from the kit. I don't really have a big scrapbooking stash so I don't have any other embellishments to use but I can imagine the possibilities.
I was super impressed with my very first shipment from The Scrapbooking Store! I'm not naturally creative so I need some help and this kit has so many pretty papers and embellishments to use that even I can't screw it up! I thought the quality was wonderful and the papers were just what I would expect them to be, on acid-free paper and not flimsy but not cardstock either. I thought the upgrade was worth it too, I got way more than $7 (or even $14, the promised value) worth.
Do you like to scrapbook? Do you have a favorite paper this month?