Loot Crate's Loot Remix is a surprise mix of past Loot Crate items from any of Loot Crate's lines – 3 items from your favorite pop culture franchises PLUS a "best of" pin! Collectibles, gear, figures and more — $30+ value in every crate.
NOTE: All of Loot Crate subscription boxes are experiencing substantial delays. If you subscribe now you run the risk of never receiving boxes. Only subscribe if you are ok with that risk.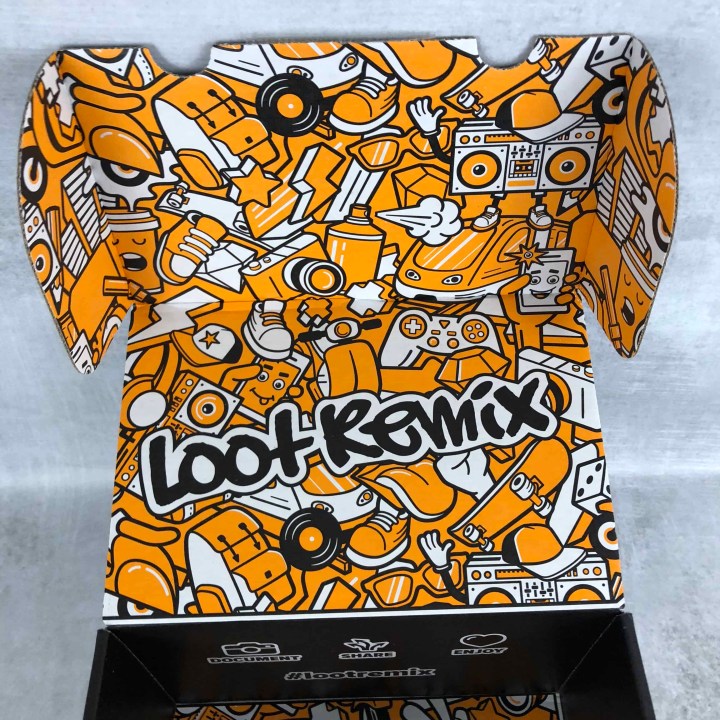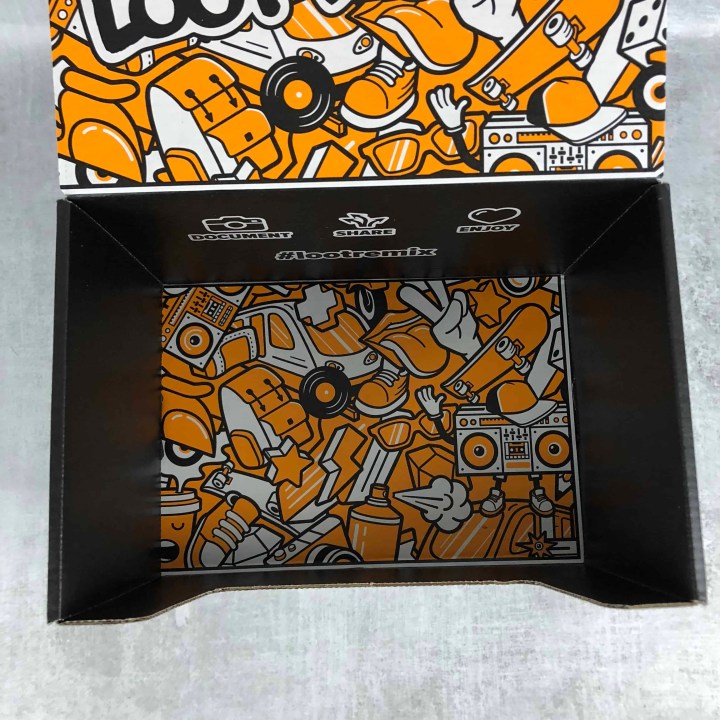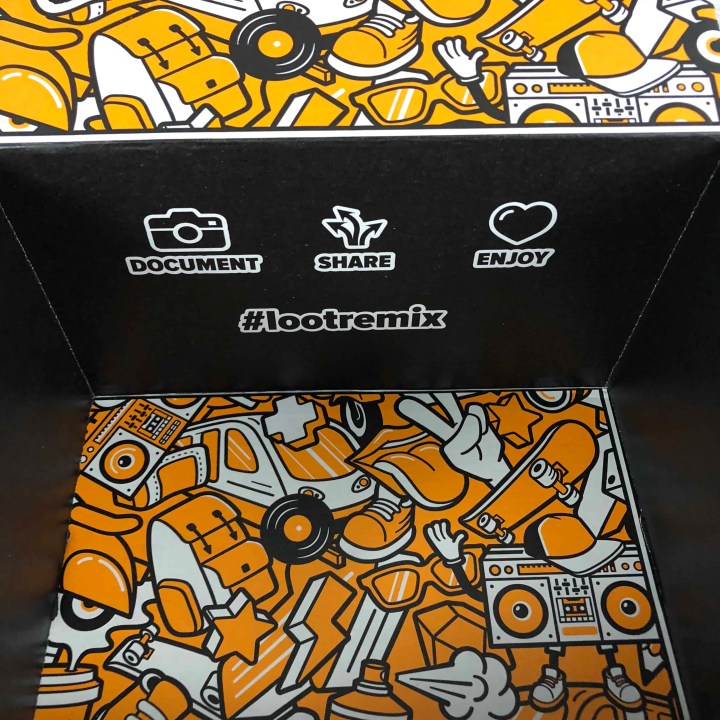 The interior of the box is super fun and encourages you to share your opening experience on social media.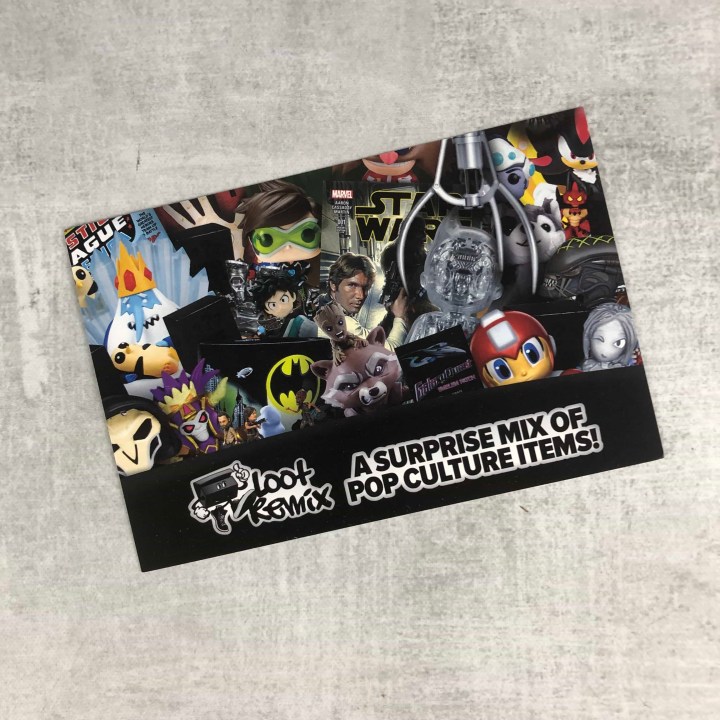 Also included in the box is a promotional card.

Here is everything from the box.
Geeky Scarf. Fashionable just in time for fall. This awesome scarf is made with fuzzy and lightweight fabric!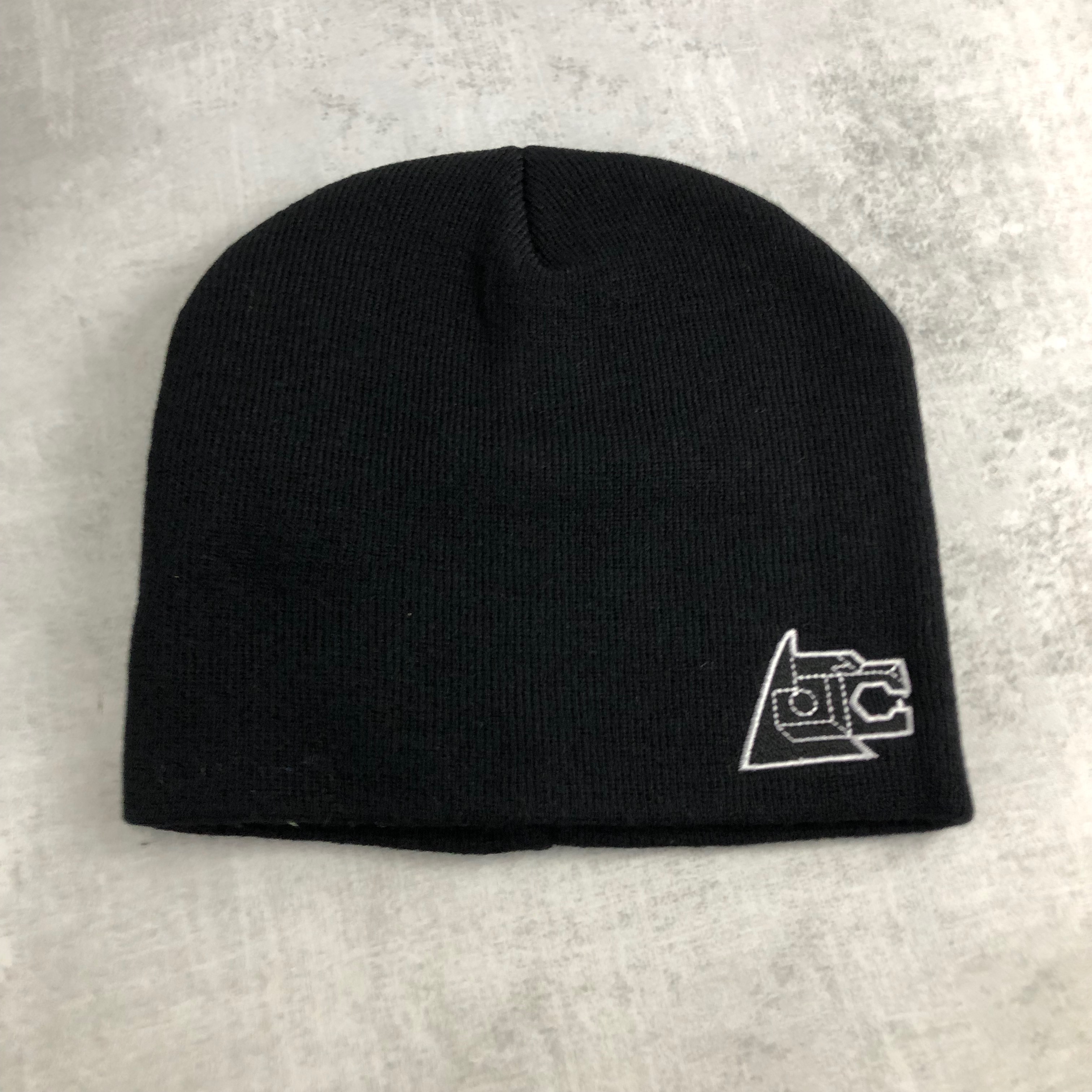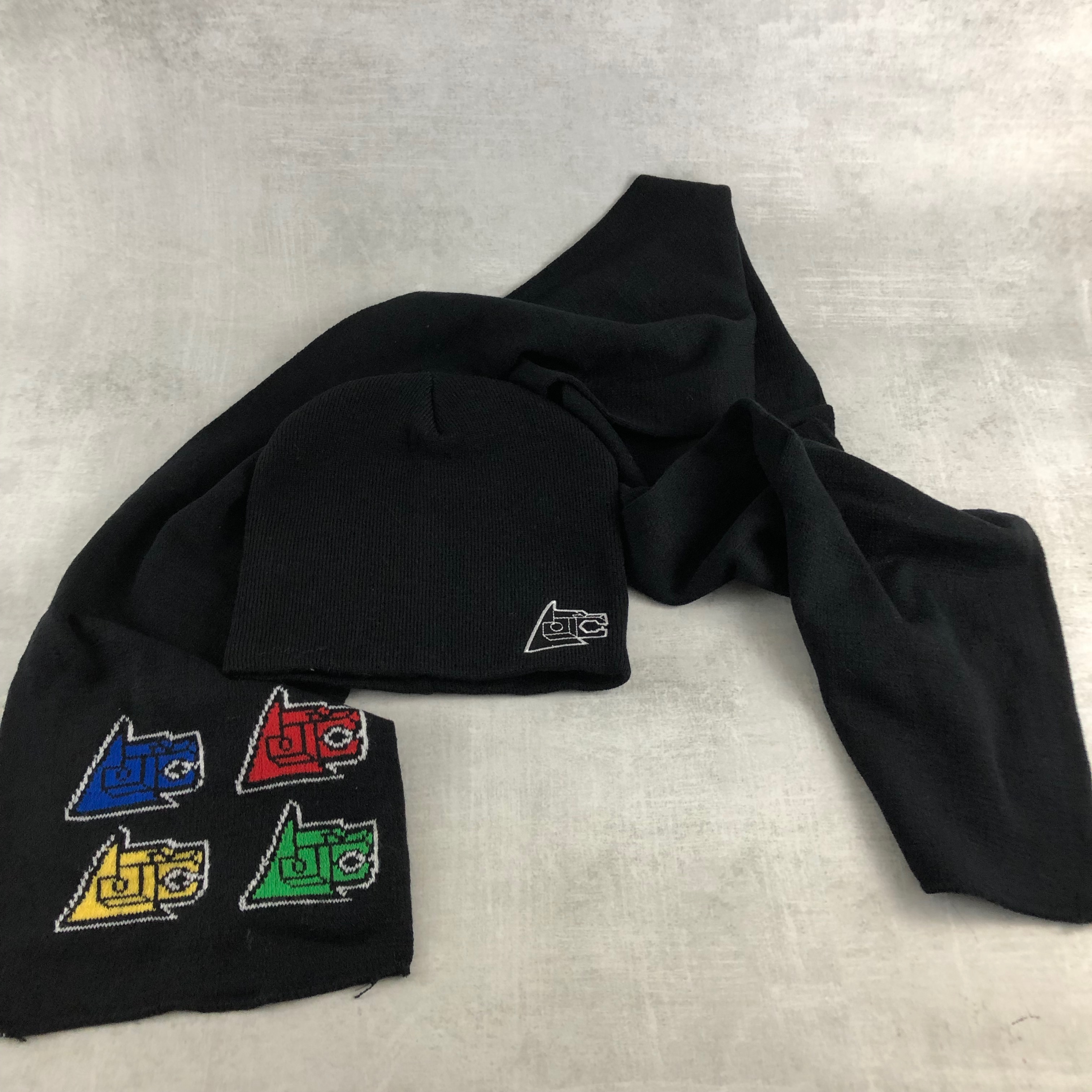 T2 Metal Sign. This is a nice throwback to one of the best movies of the Terminator franchise. Now, I need to find the perfect place to put this metal sign! This was in the Loot Crate June 2016 box, see the review here.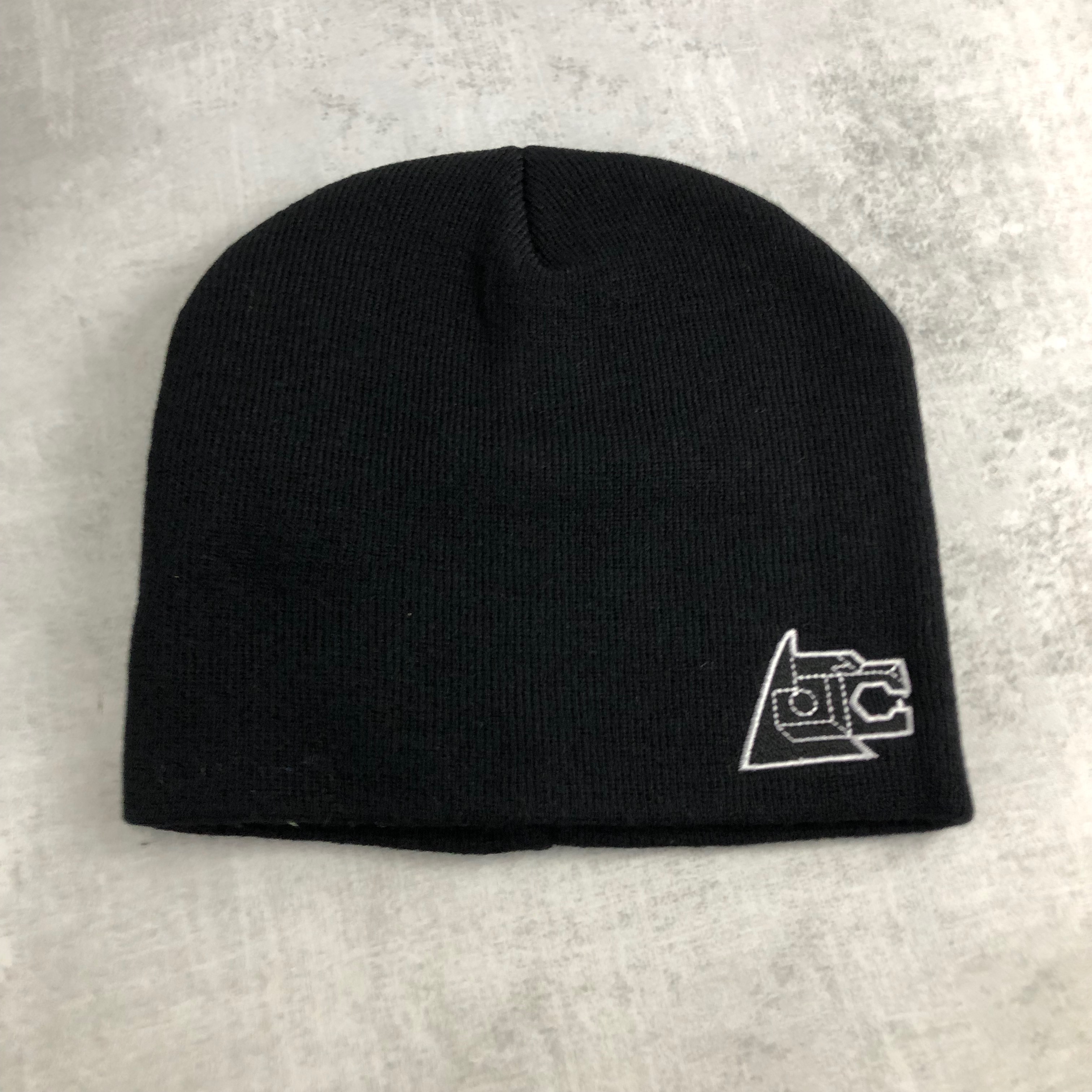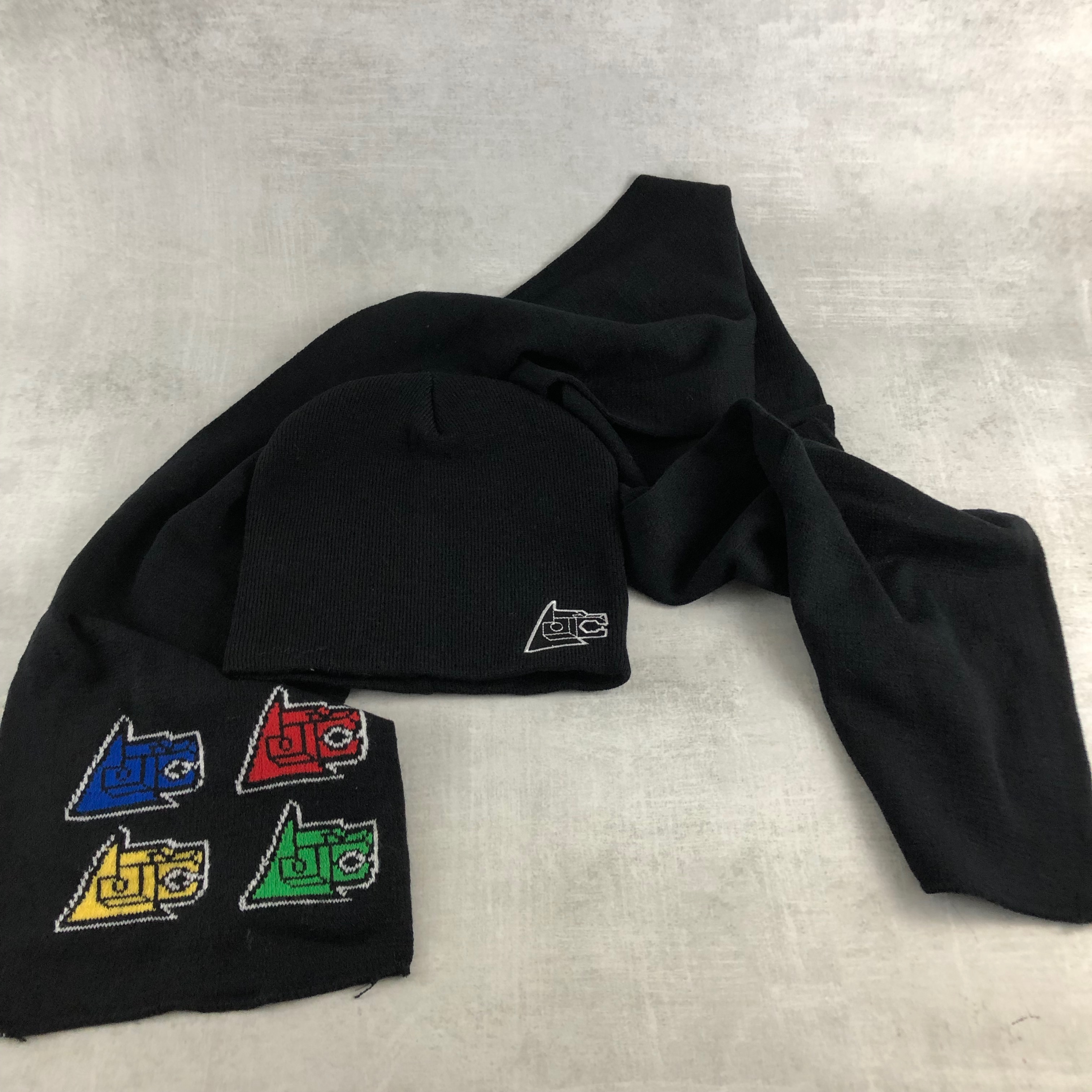 Avengers Sticker. The sticker is from the movie, Avengers: Age of Ultron. I'm always happy to receive items from such an amazing film franchise. This was in the Loot Crate May 2015 box, see the review here.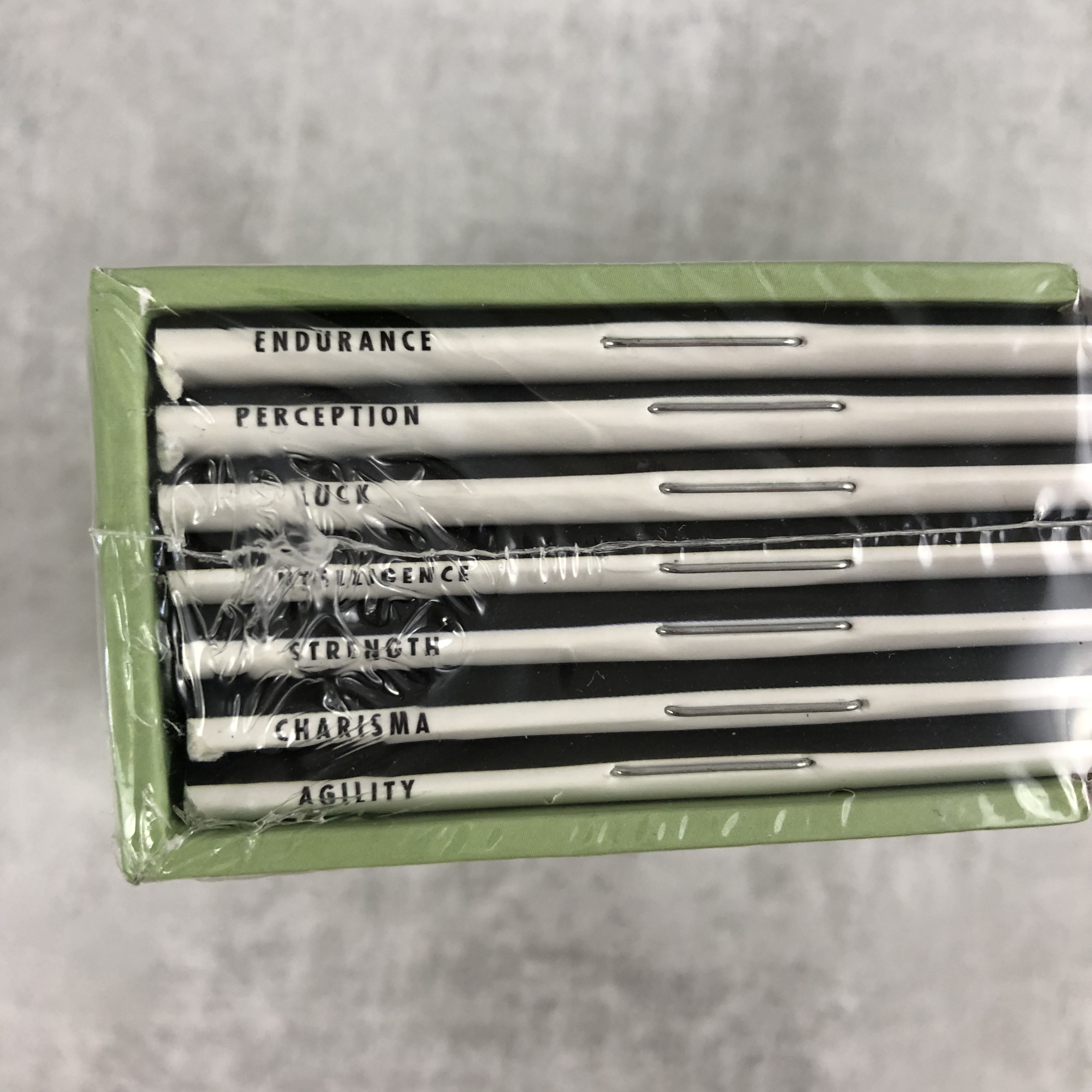 Archer Socks. I am a huge fan of Archer! I still use the line "that's how you get ants," whenever the timing is right. This was in the Loot Socks by Loot Crate May 2018 box, see the review here.

Loot Pin. Some of the best pins come from the Loot Crate boxes. This month, I received the Megazord from Mighty Morphin Power Rangers! It was also in the Loot Crate February 2017 box, see the review here.
ALIENS Figure.  This was a fun item to put together. It was also in the Loot Crate September 2017 box, see the review here.
Let's get to work!
The mini-figure looks cool from all angles.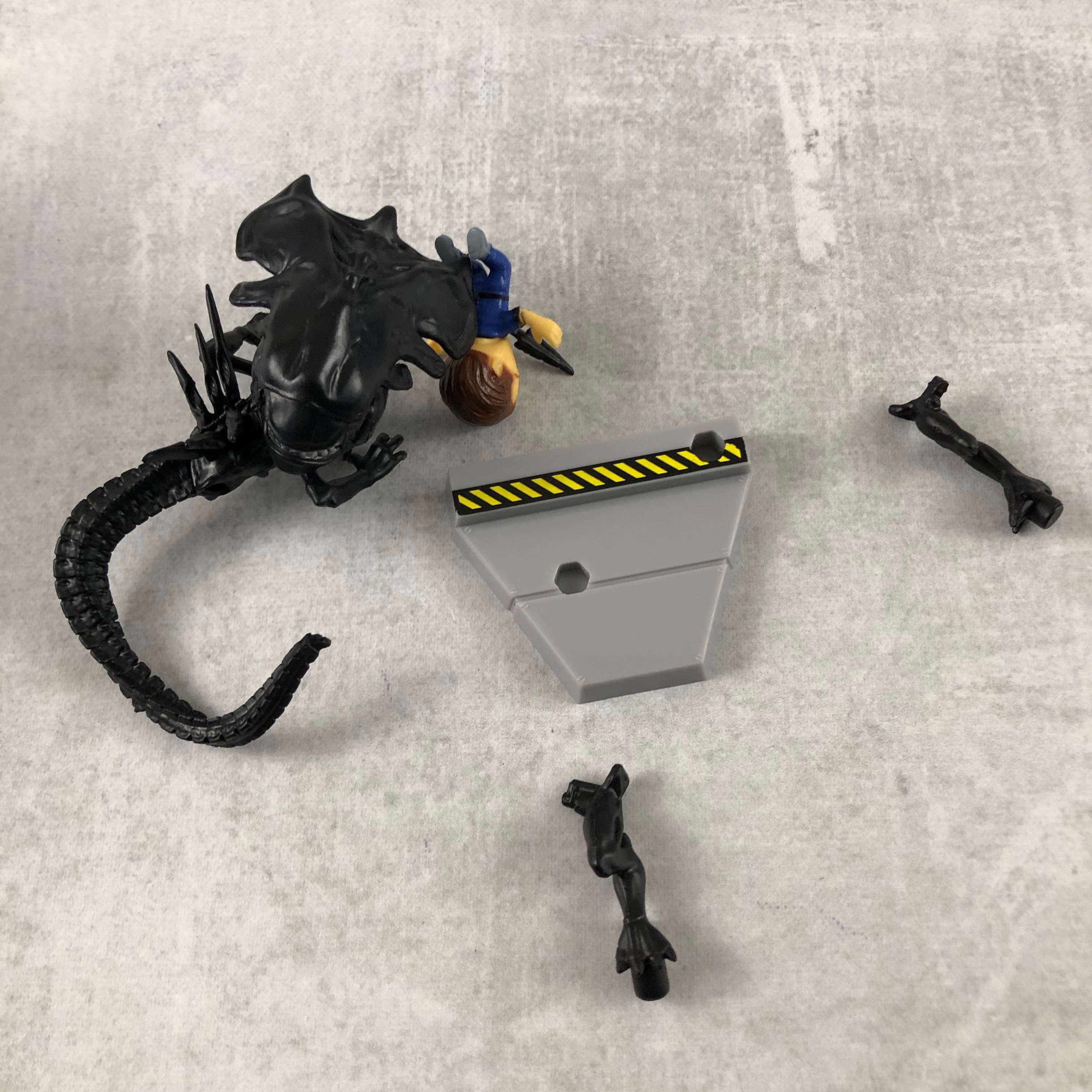 Loot Remix is ideal for geek fans who had missed out on past Loot Crate boxes. The items are random yet fun and exciting, like this month's box packed with a figure, a pin, and decals. There are even a scarf and a pair of socks which are perfect to wear for the season. The only problem with this box is that it ships late. I hope they fix those problems because I'm really looking forward to future boxes!
What do you think of the Loot Remix box?