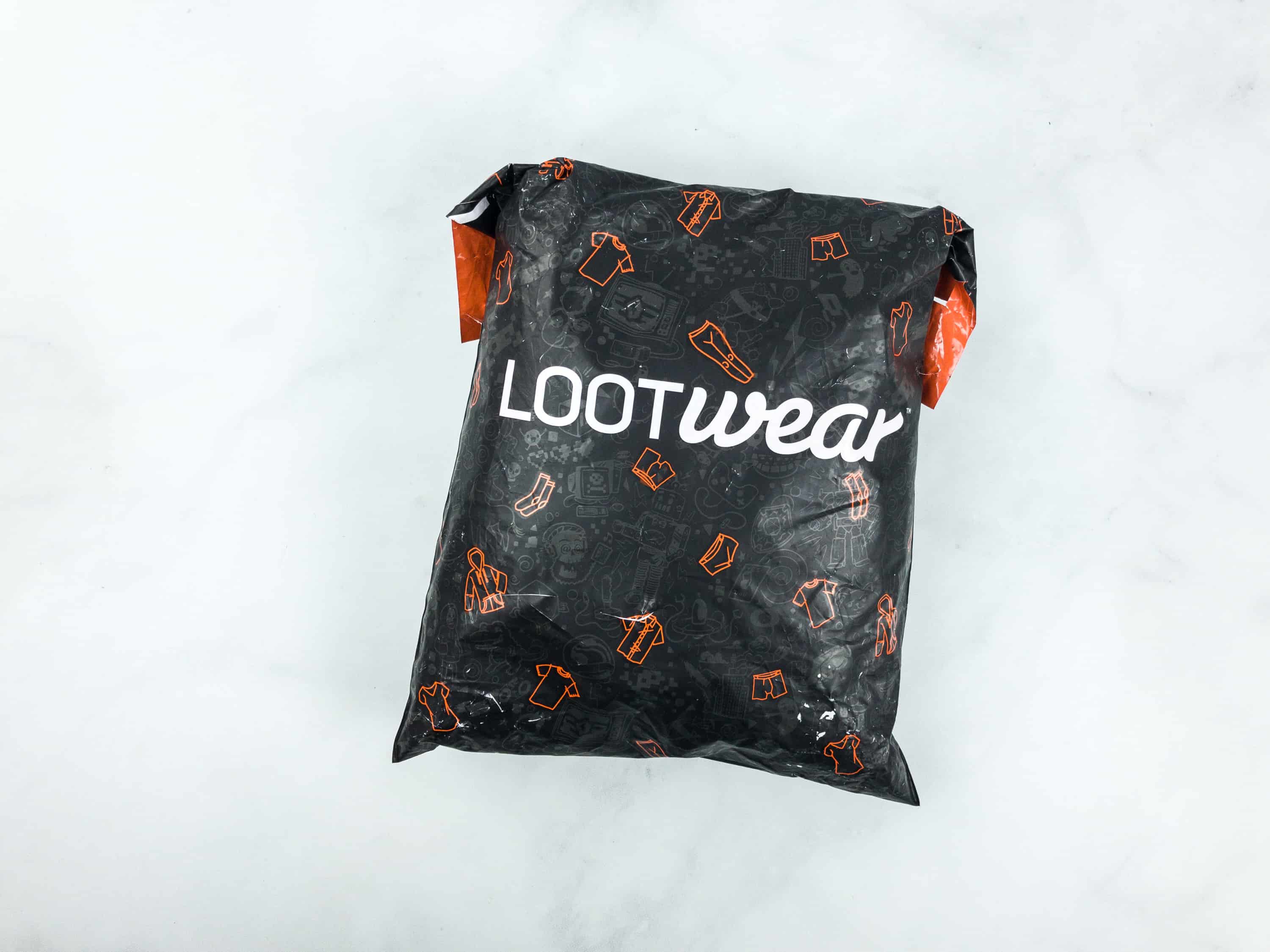 Loot Socks is one of the Loot Wear collections of monthly subscriptions from Loot Crate with exclusive geek and gamer premium wearable accessories with a monthly theme. Every month you'll get 2 pairs of epic geeky socks for $9.99 per month (or less with a longer subscription)!
You can also bundle the wearable and the socks for $20.99 or the new Risky Business (tee + undies + socks) bundle for $16.99! See our Loot Wear reviews for photos of the other subscriptions!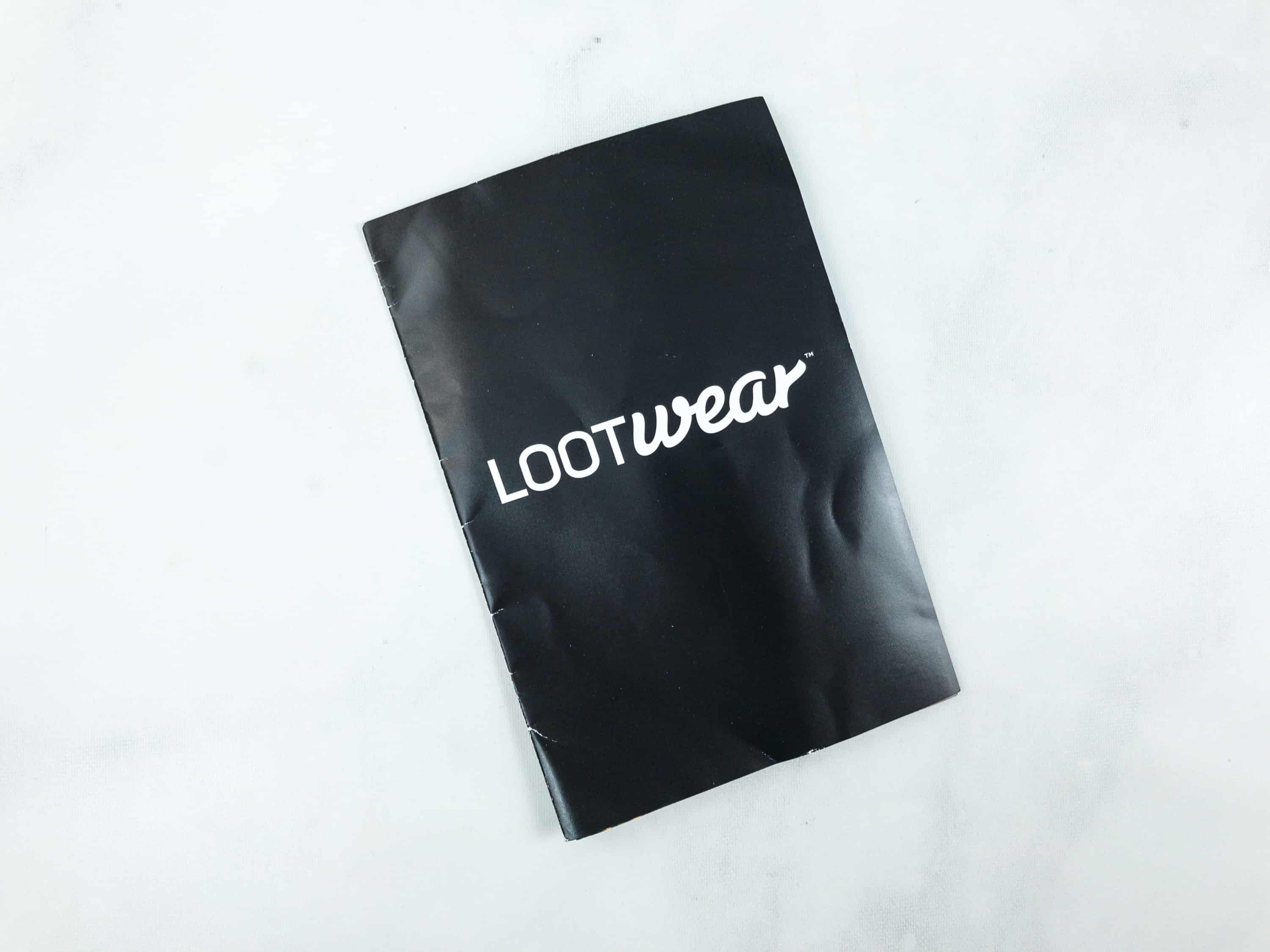 DEAL: Save 15% on Loot Wear subscriptions when you use this link and coupon code HELLOSUBSCRIPTION15. [Does not apply to Wizardry Wear] Get $3 off your first month with coupon code SAVE3. [Not valid on Undies]
TIP – check the theme monthly and skip for the month if you're not interested!
Now through 6/10 Get 30% off when you subscribe to Loot Crate subscription plans when you use coupon code RADGRAD30!
PLUS, save 20% on the following Loot Crate family subscriptions with code RADGRAD20! – DX, Gaming, Anime, and all Loot Wear subscriptions!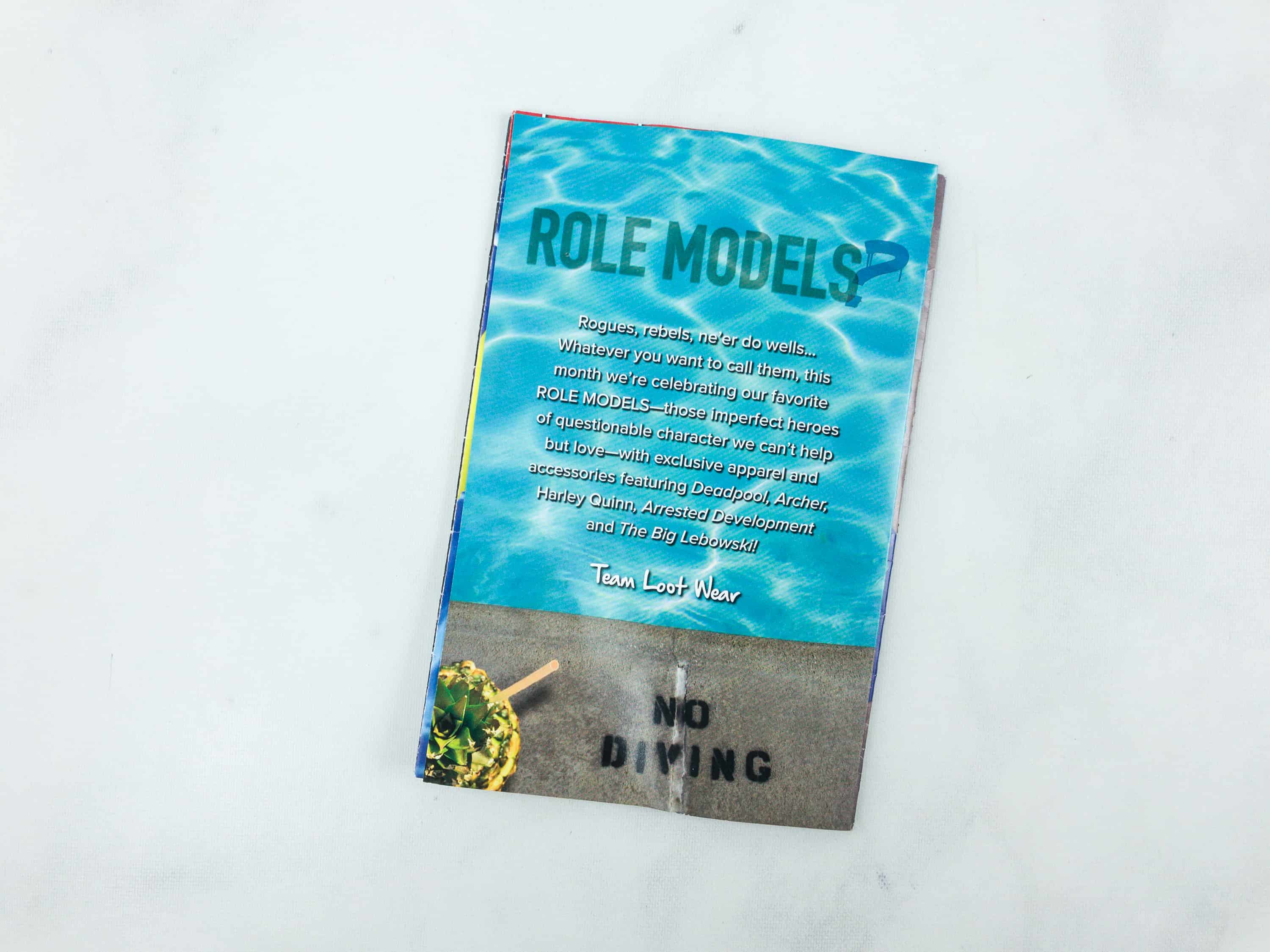 The May 2018 Loot Socks theme is ROLE MODEL!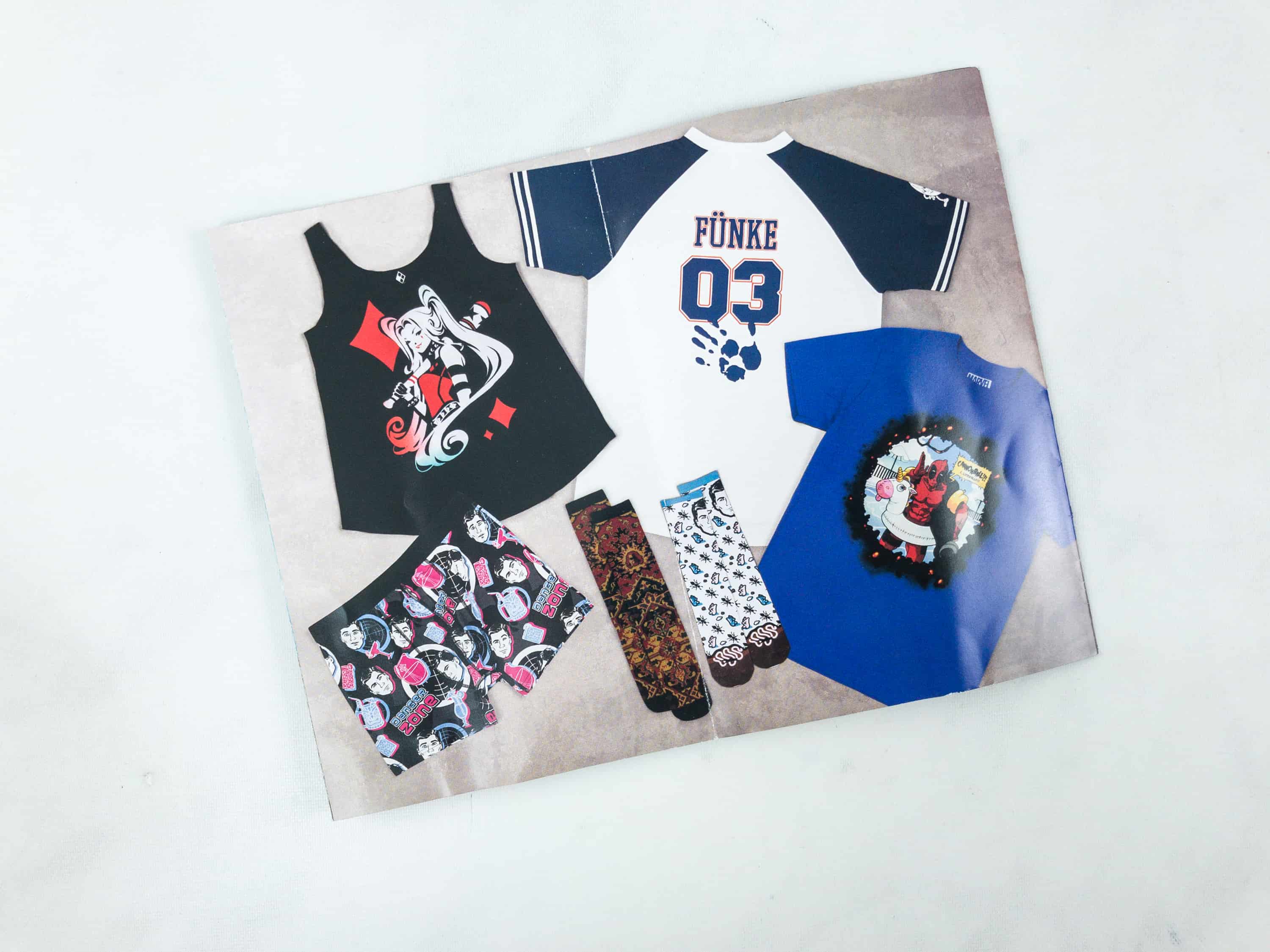 Your Loot arrives in a poly envelope, and it includes a peek at all the Wearables available for the month. Usually, they have a group photo too.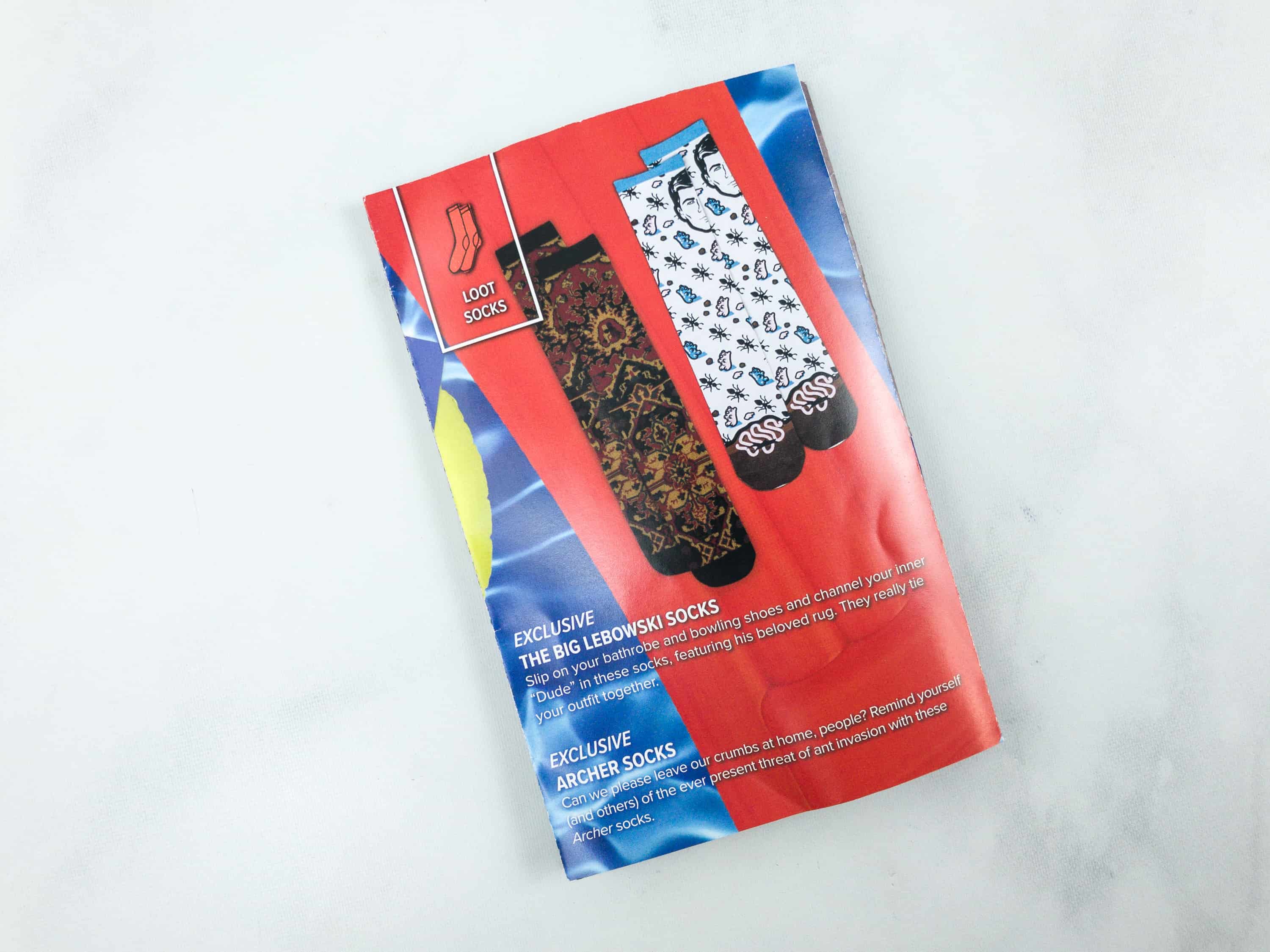 This accordion pamphlet describes all the Wearables available this month.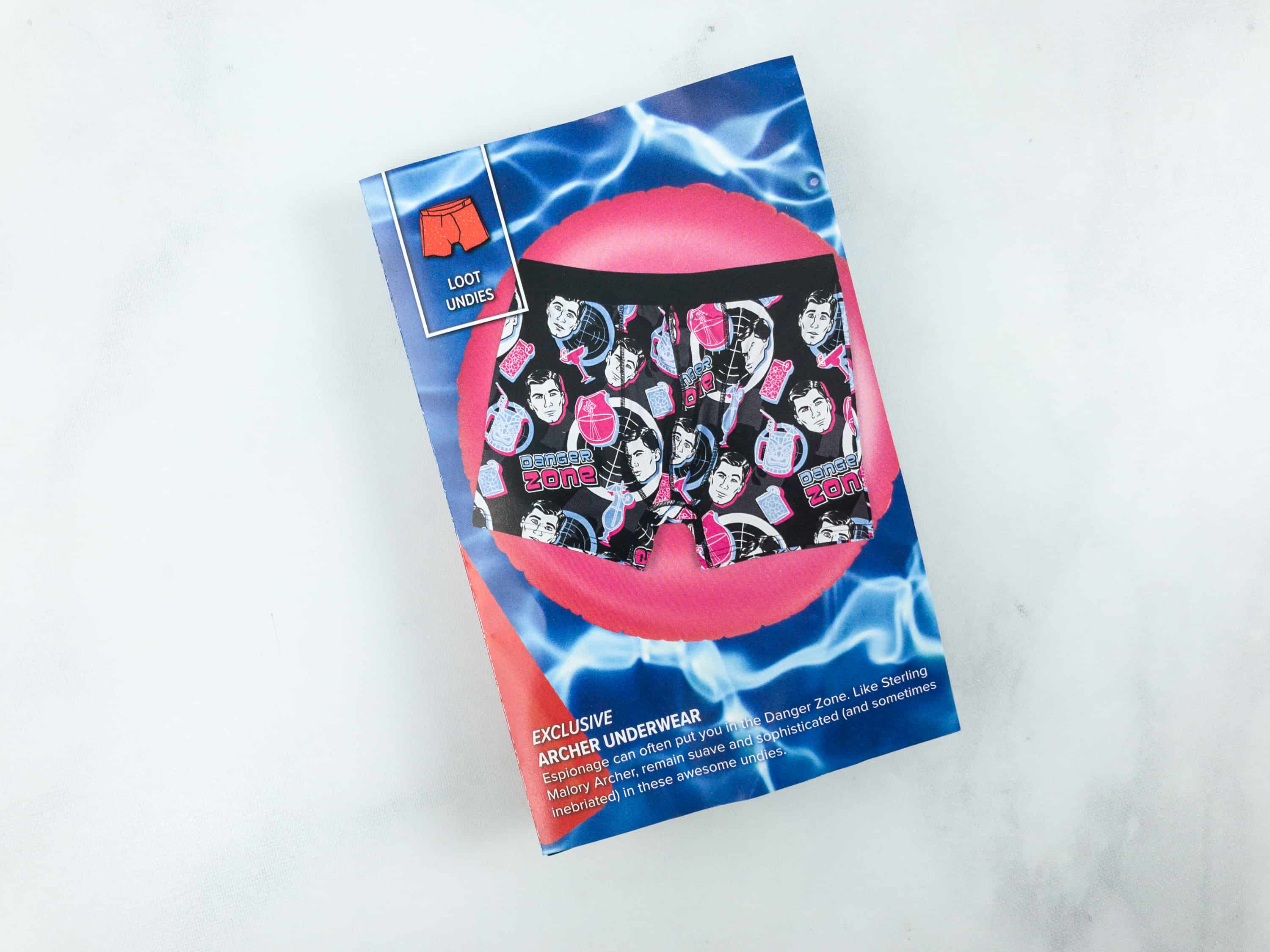 Month to month, the $9.99 price is great for 2 pairs of socks. It drops to $8.49 for both on a one year plan – and you can now skip months you're not interested in!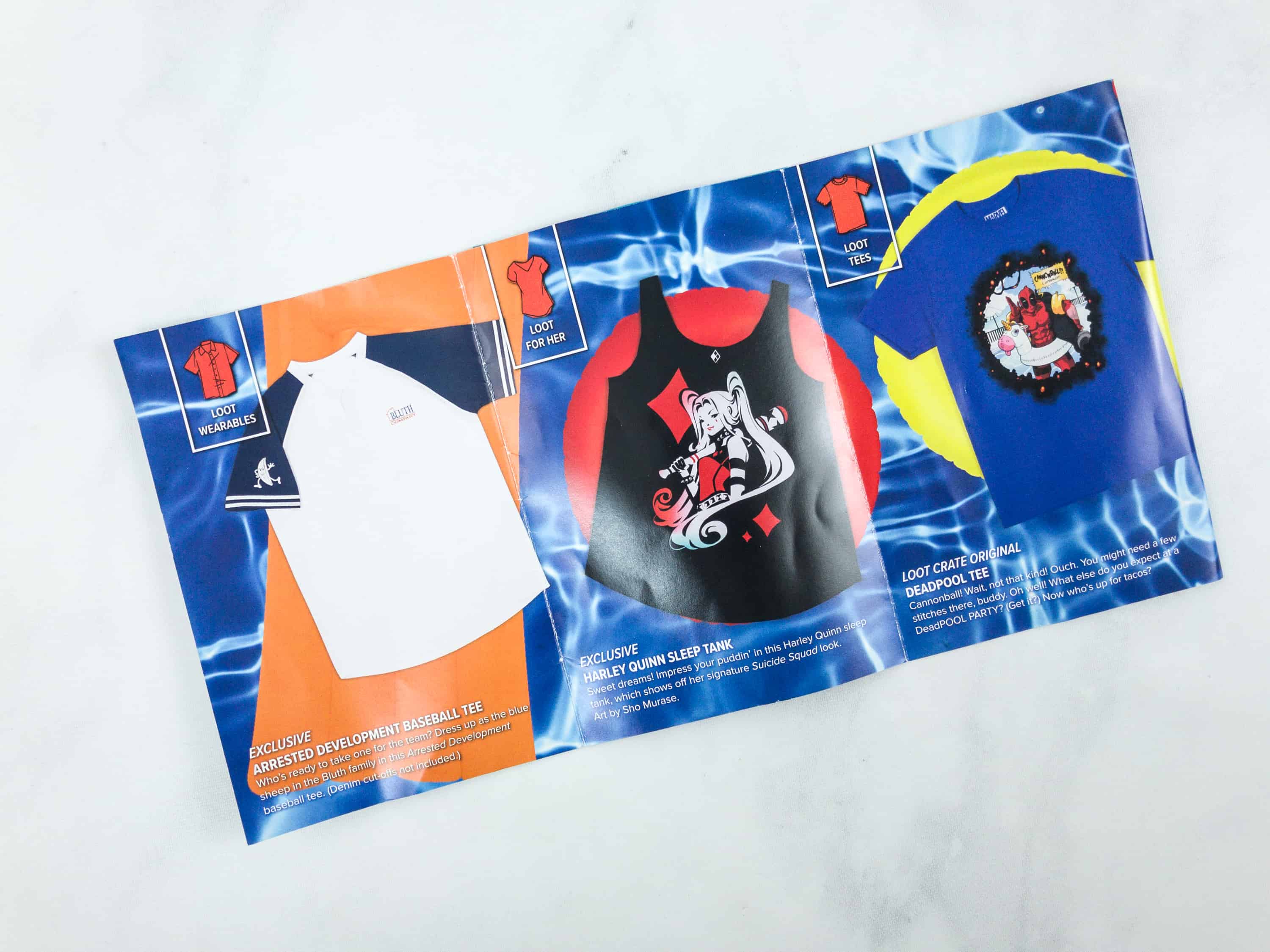 But what's more exciting about this crate is that most, if not all of the items are Loot Wear exclusives!
All the goodies for this month!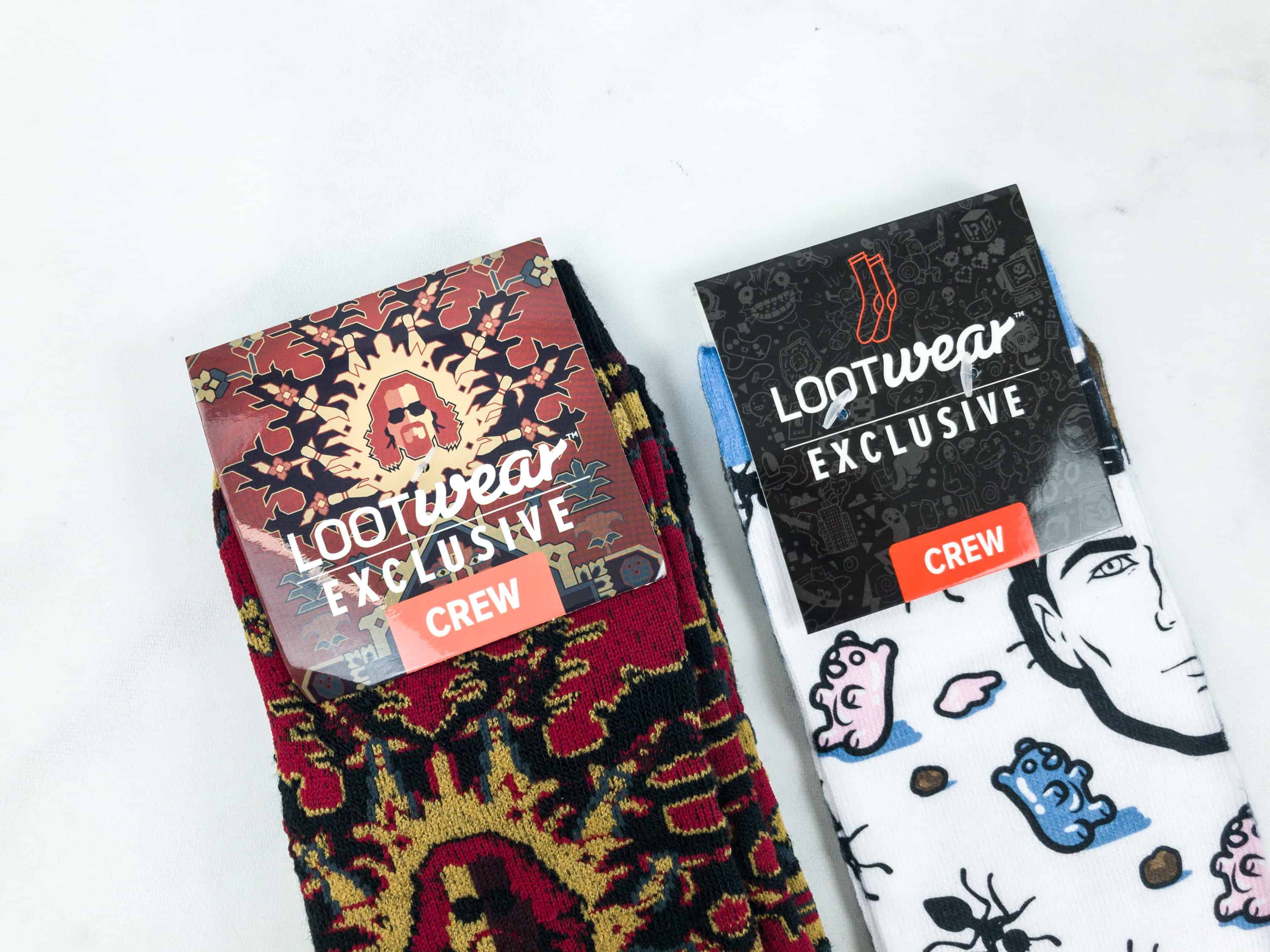 We got two socks with exclusive designs! These are crew style socks which are about 9-11 inches long from the heel to the cuff, meaning it can cover up to mid-calf.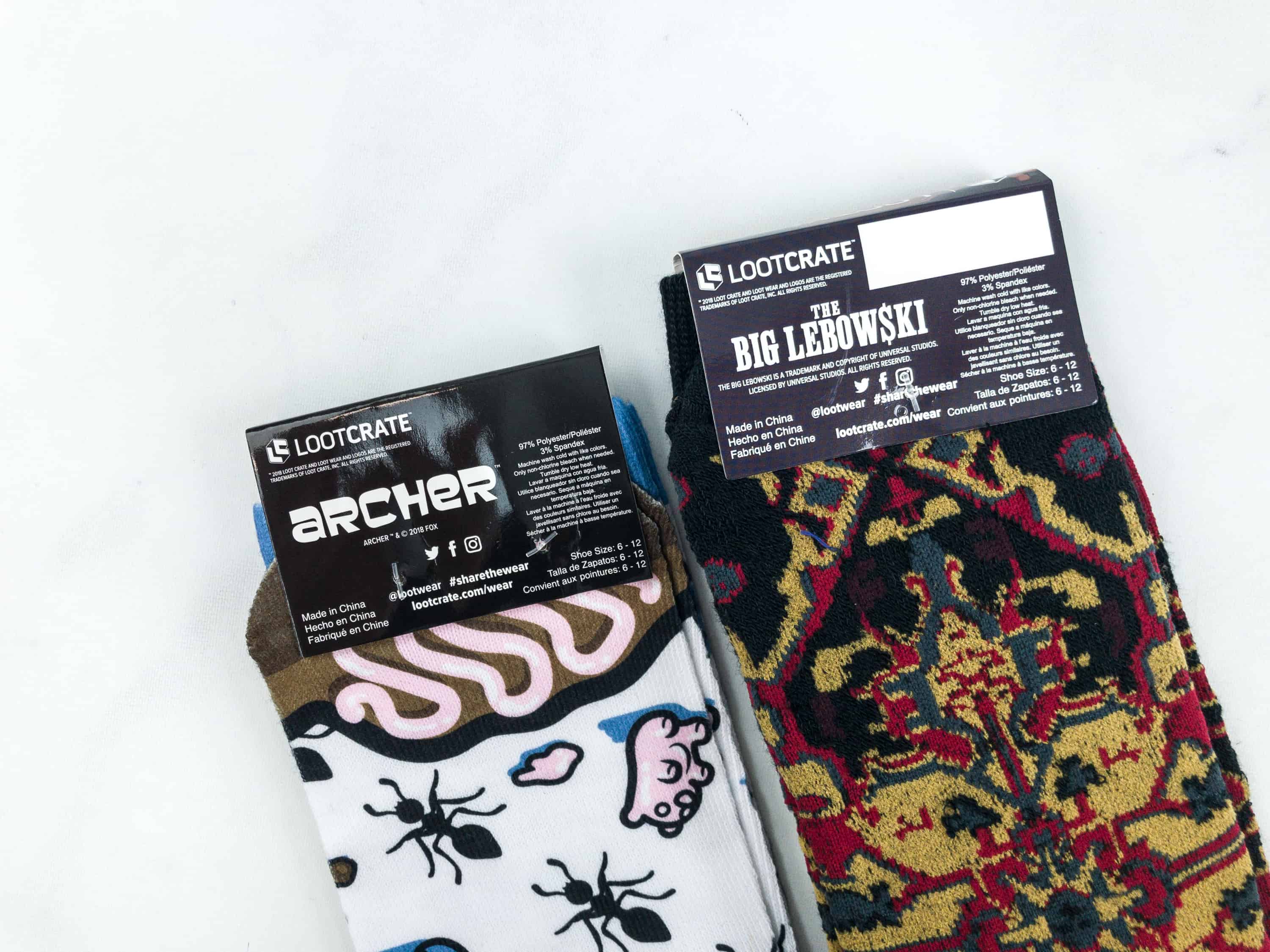 One features The Big Lebowski and the other features Archer.
The Big Lebowski Socks. Do you still remember the 1998 film The Big Lebowski? This pair of socks was inspired by the design of the Persian rug that the antagonist Jeffrey "The Dude" Lebowski had in his living room!
All the dude ever wanted was his rug back, man. It really tied the room together.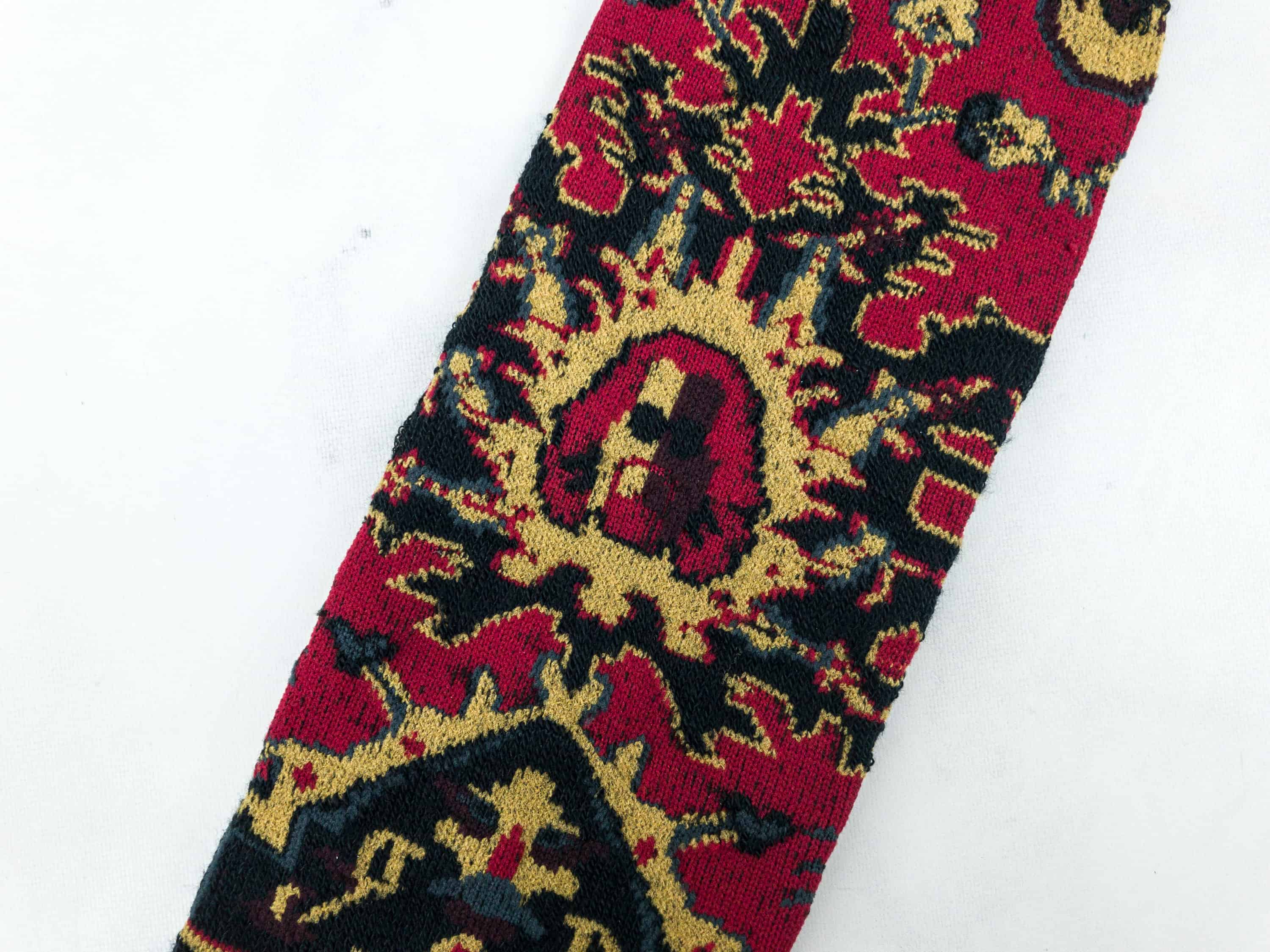 The Dude himself is on the design too! Now if I could only get that rug!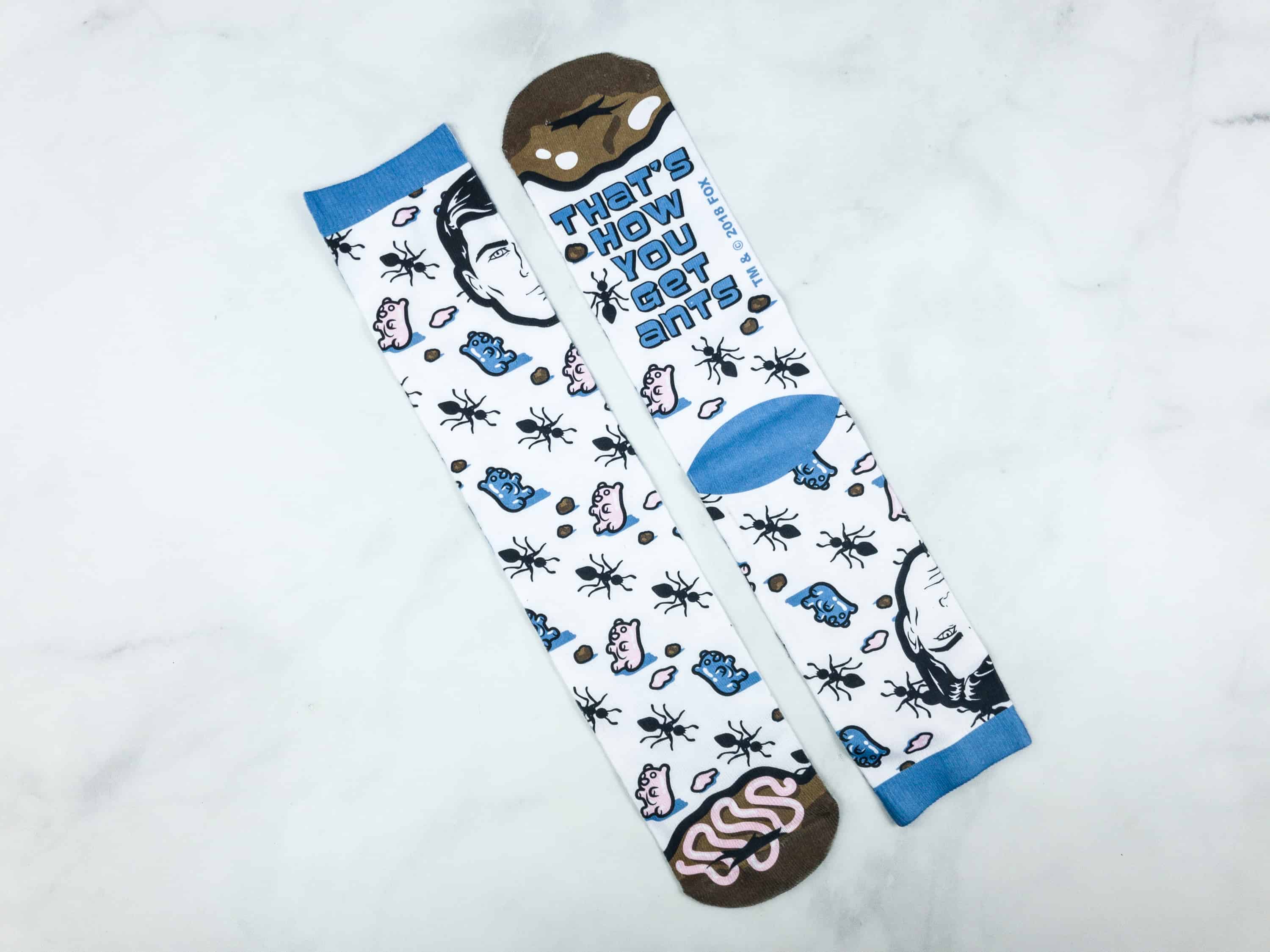 Archer Socks. This pair of socks is a nod to a running gag on the American animated sitcom Archer. In the pilot episode, Malory Archer saw donuts scattered across the floor and said…
Do you want ants? Because that's how you get ants!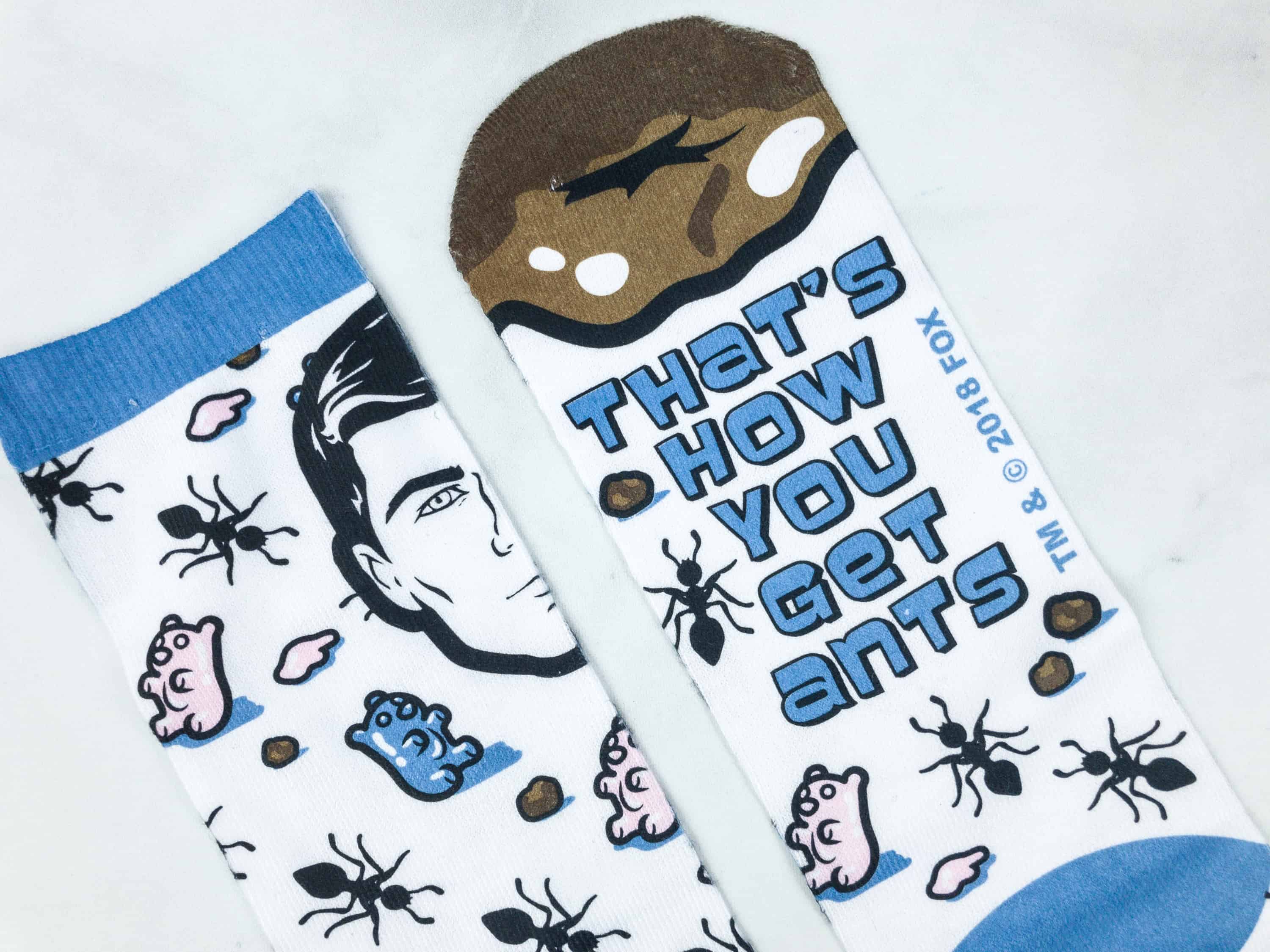 The joke inspired a lot of memes, but wearing this pair is going to take it to a whole new level. There are donuts on the toes, as well as ants with other sweets all over the socks. Each sock has Sterling Archer's face on it too.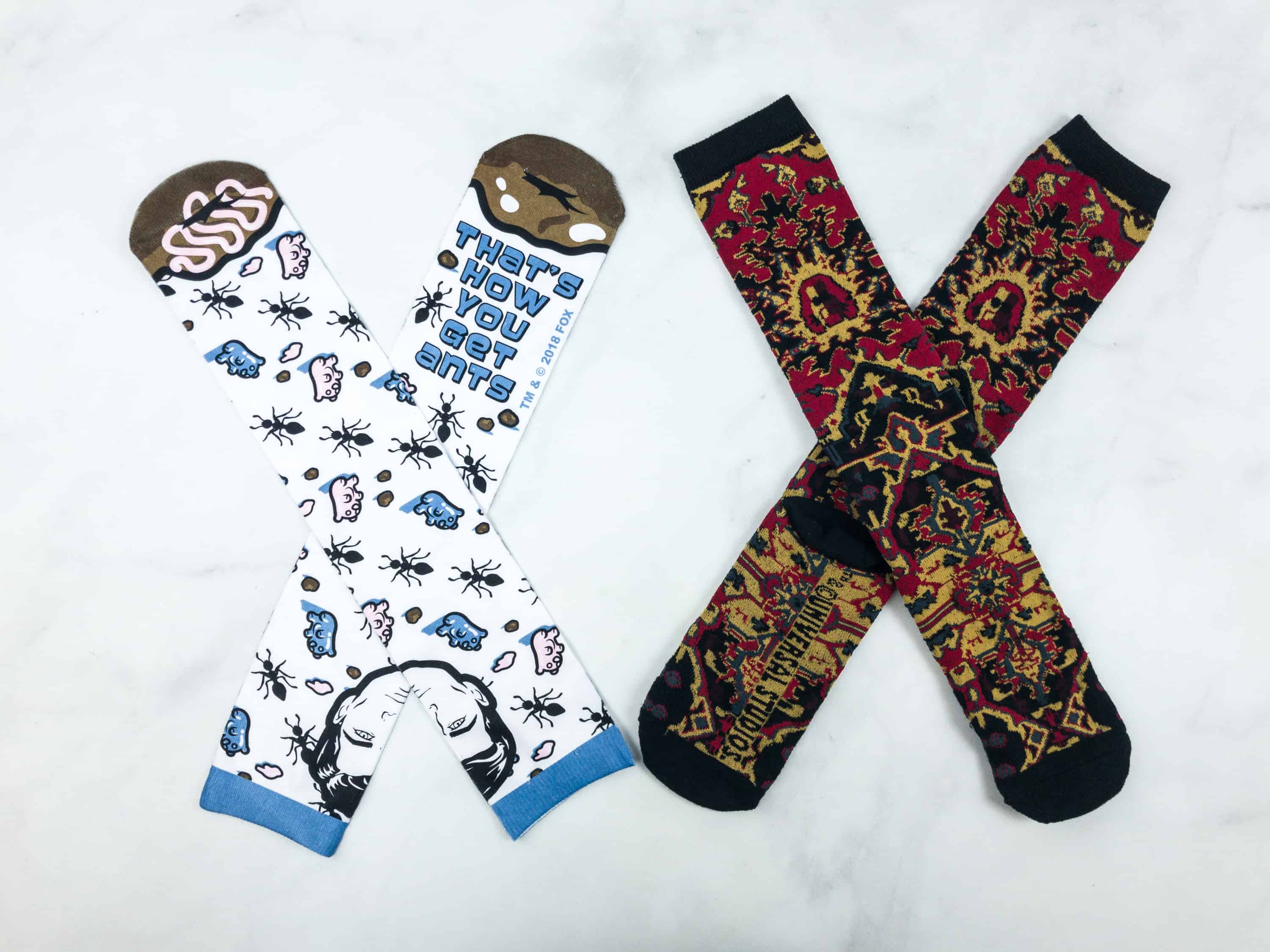 Both socks are made of 97% polyester and 3% spandex.
I'm quite happy with this month's Loot Socks because the designs are fun and iconic. They fit me well, and they are all high-quality too. This monthly geeky subscription definitely makes my daily footwear a little less boring. Two pairs of exclusively designed socks for $10 is nothing but a great deal!
What did you think of Loot Socks this month?