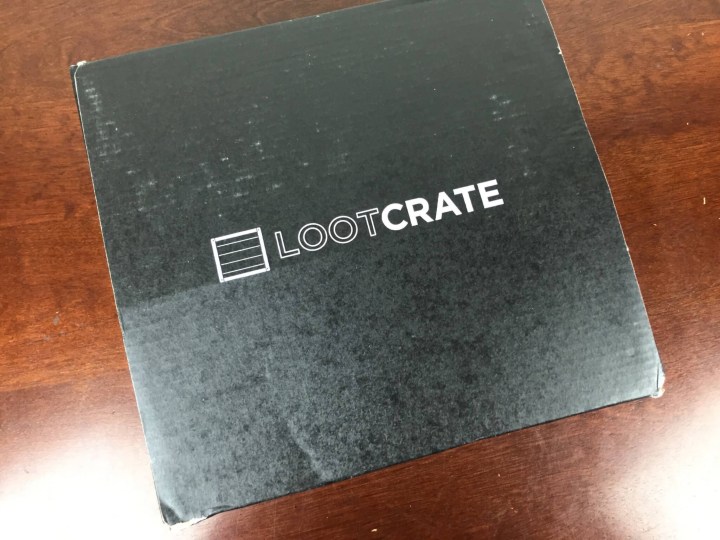 Loot Crate's theme for June was DYSTOPIA.  Loot Crate is the original subscription box for geeks & gamers. Every month you'll get awesome geeky items curated around a central theme. One of the things I love about this box is that it's only $20 per month – a super affordable geeky fix with a subscriber base so gigantic that every box is full of really awesome geeky items – many of which are exclusive to this subscription (and not just oh, it will be released later – actual exclusive items you'll only get in this box!). Every Loot Crate box in 2016 will have a shirt!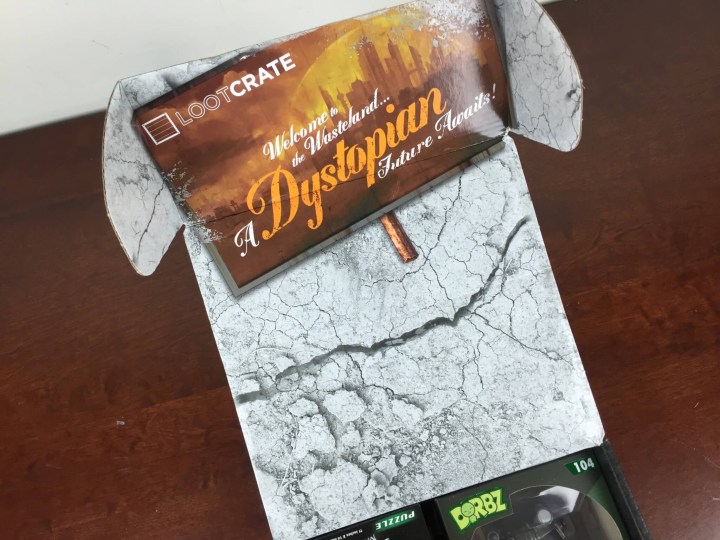 Welcome to the Wasteland… A Dystopian Future Awaits!
All the items in the June box!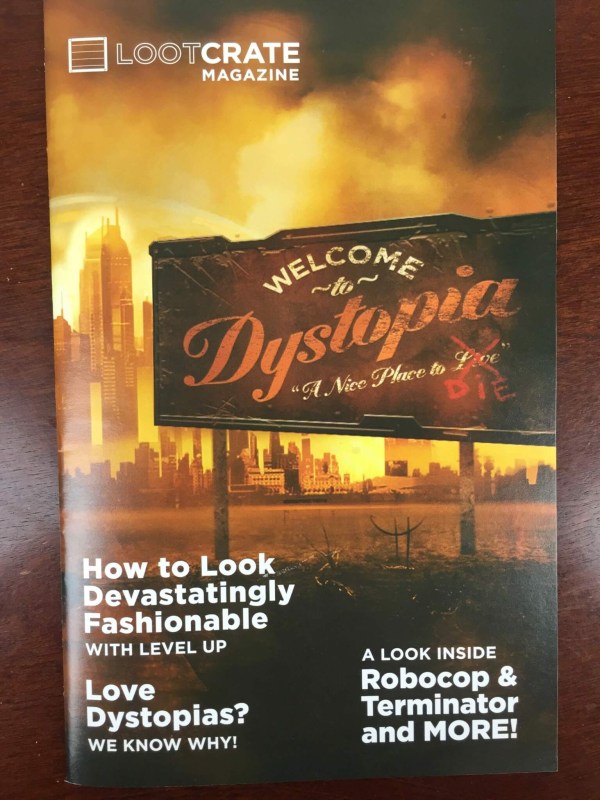 Every Loot Crate box comes with the mini mag!
The subscriber letter was nice and big this month again. The magazine was also advertise-y (for Loot Crate's other subscriptions) but not crazy.
I love the content paired with the item information! I have actually been reading this mag because it's been really great the past several months.

Some extra pages from the mag if you want to take a peek. Great features.
The Exclusive Loot Pin unlocks bonus digital content and I LOVE the Fallout4 pin… it's… no. I can't say it. I won't. (It's the bomb) The DLC is a wallpaper and ringtone for your phone from Fallout Shelter!

Exclusive RoboCop T-Shirt: Omni Consumer Products has never presented this graphic on a shirt. Awesome. You can wear this shirt dead or alive, and it is a HUGE screen, covering most of the entire shirt.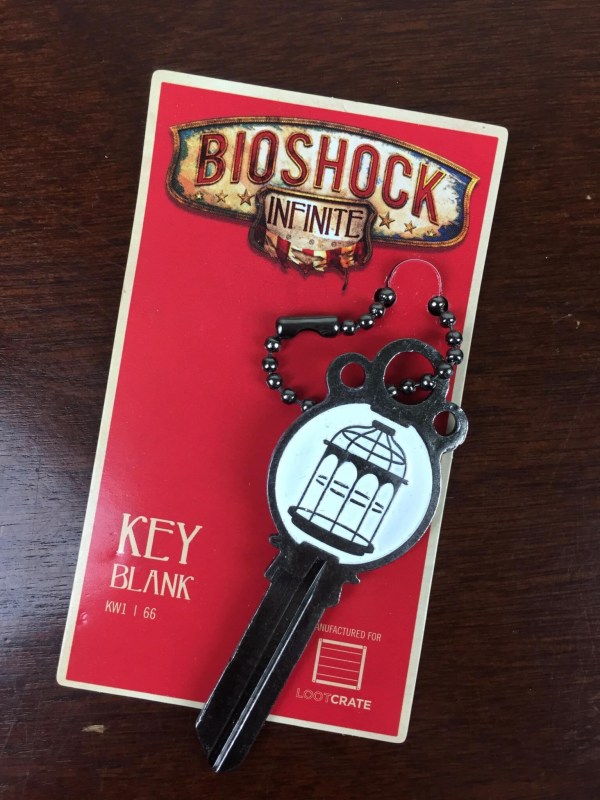 Exclusive Bioshock Infinite Key Blank: Ah, this is perfect to hang between our Elizabeth & DeWitt Funkos, we just completed our set.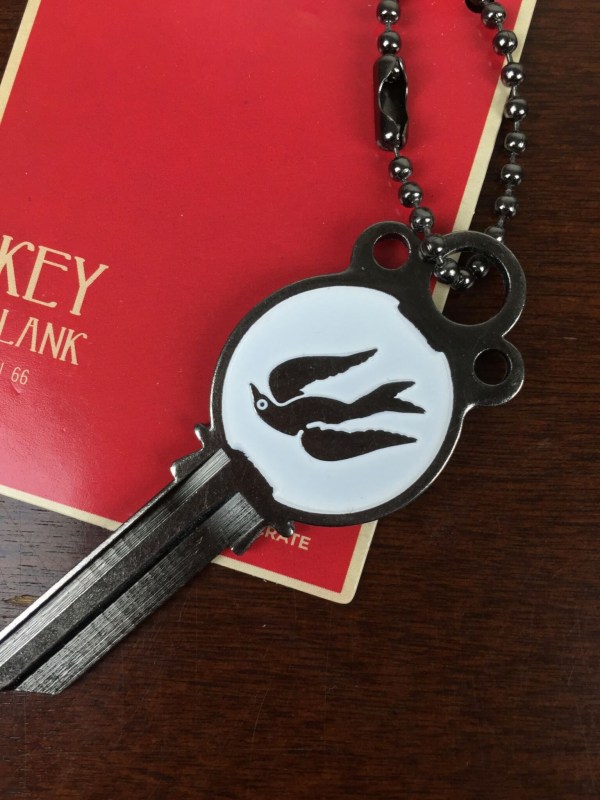 I think this is an awesome item and I've never seen a key blank in a subscription box. Until now.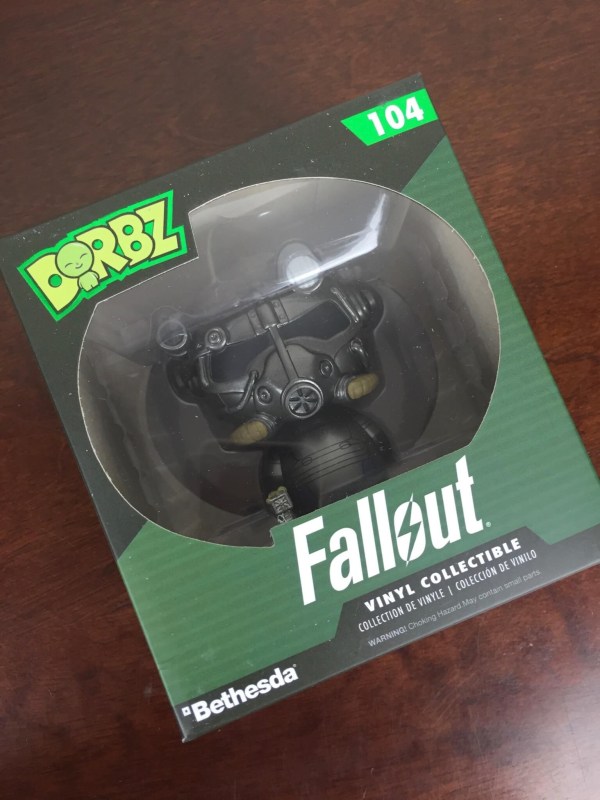 Fallout 4 Power Armor Funko Dorbz ($9.99)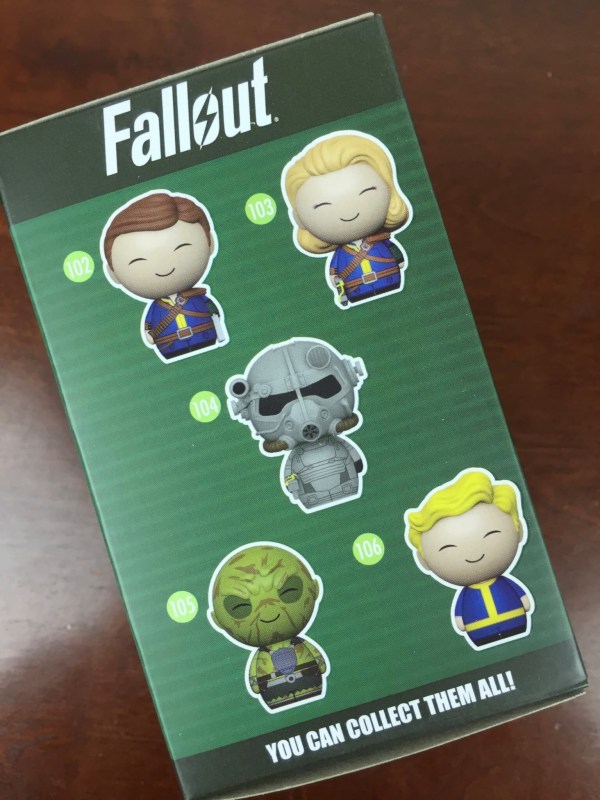 Here's the other Fallout Dorbz to collect.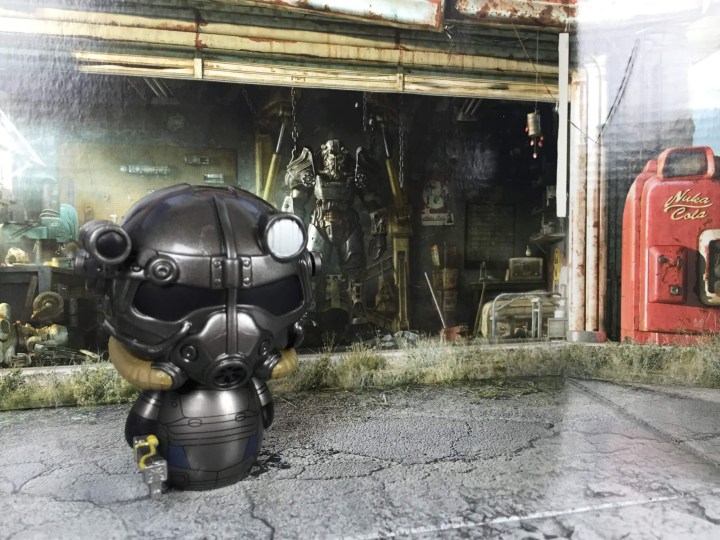 This one is super detailed and a really great addition to your collection. And to the cool photo-real box inside. 
The detail is really fantastic on this Dorbz. He's a keeper.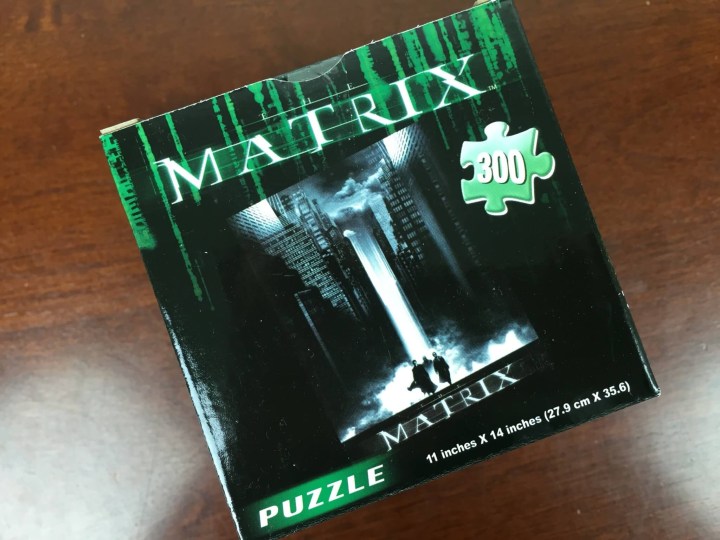 Exclusive The Matrix Puzzle: A fun 300 piece puzzle with art created just for this box!
It's 300 pieces.
And only suitable for 17+?!
Exclusive Terminator 2 Metal Print: This item wasn't successful for us for several reasons – the main one being that it was scratched on receipt. The bottom edges are very pointy and I don't think they were handled properly. Also, we had a T2 Skull item last year (I think exactly one year ago), so it felt repetitive.
This scratch actually came through the protective plastic.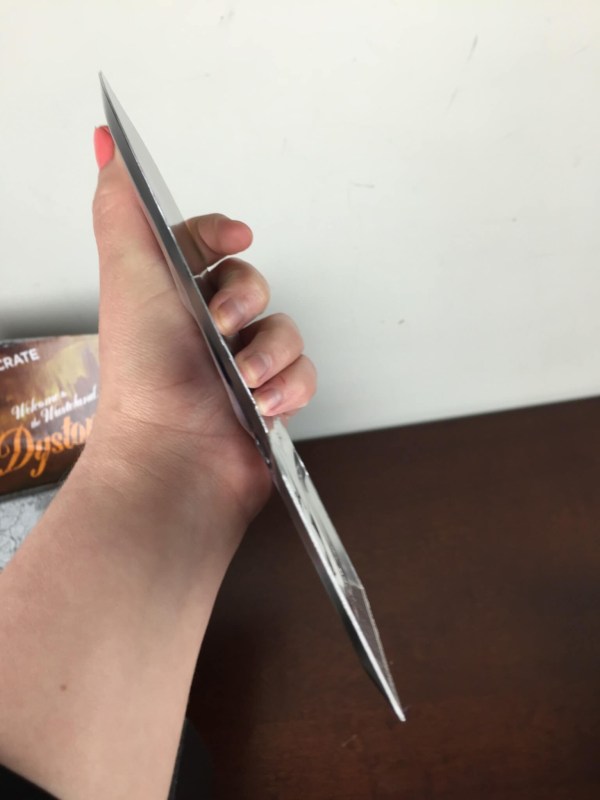 And finally – what do we do with it? There's no hanger? I included this shot because it was tough to tell what exactly it was just laid flat. Anyways, the bottom is dangerously sharp and with three small kids, even if it wasn't scratched up, I don't think we'd want it hanging around.
Well that ending is a bummer. The good new is that the T2 repeat occurred because it's the 25th anniversary, so I guess they had a good reason!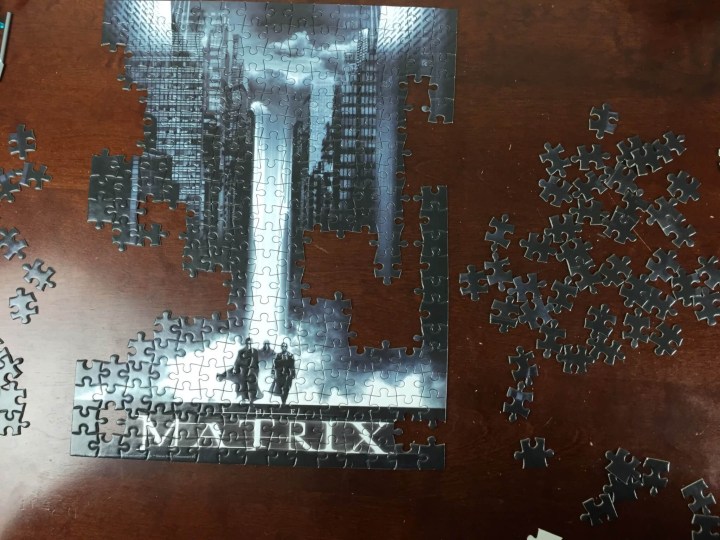 Here's a better ending! We had fun with the puzzle (which is quite challenging) and enjoyed everything in this box except the print but this box is just making me hungry for my delayed Loot Crate DX!

Maybe these cute dogs will keep us going until more Loot arrives!
If you want to see spoilers for upcoming boxes (still waiting on July Loot Crate Spoilers!) or reviews or information on the other boxes in the Loot Crate family, be sure to check out our Loot Crate page!
What did you think of Loot Crate this month? Save 15% on any subscription when you use this link and coupon code HELLOSUBSCRIPTION15.
Visit Loot Crate if you'd like to subscribe or find out more!
The Subscription
:
Loot Crate
The Description
: Lootcrate is a subscription box full of gamer-ific loot for geeks and gamers. Past crates have included figurines, candy, stickers, gift cards, accessories, more figurines, buttons, books, postcards, shirts, stickers, games, you name it, all with a geeky, game-y flair.
The Price
: $19.95 per month