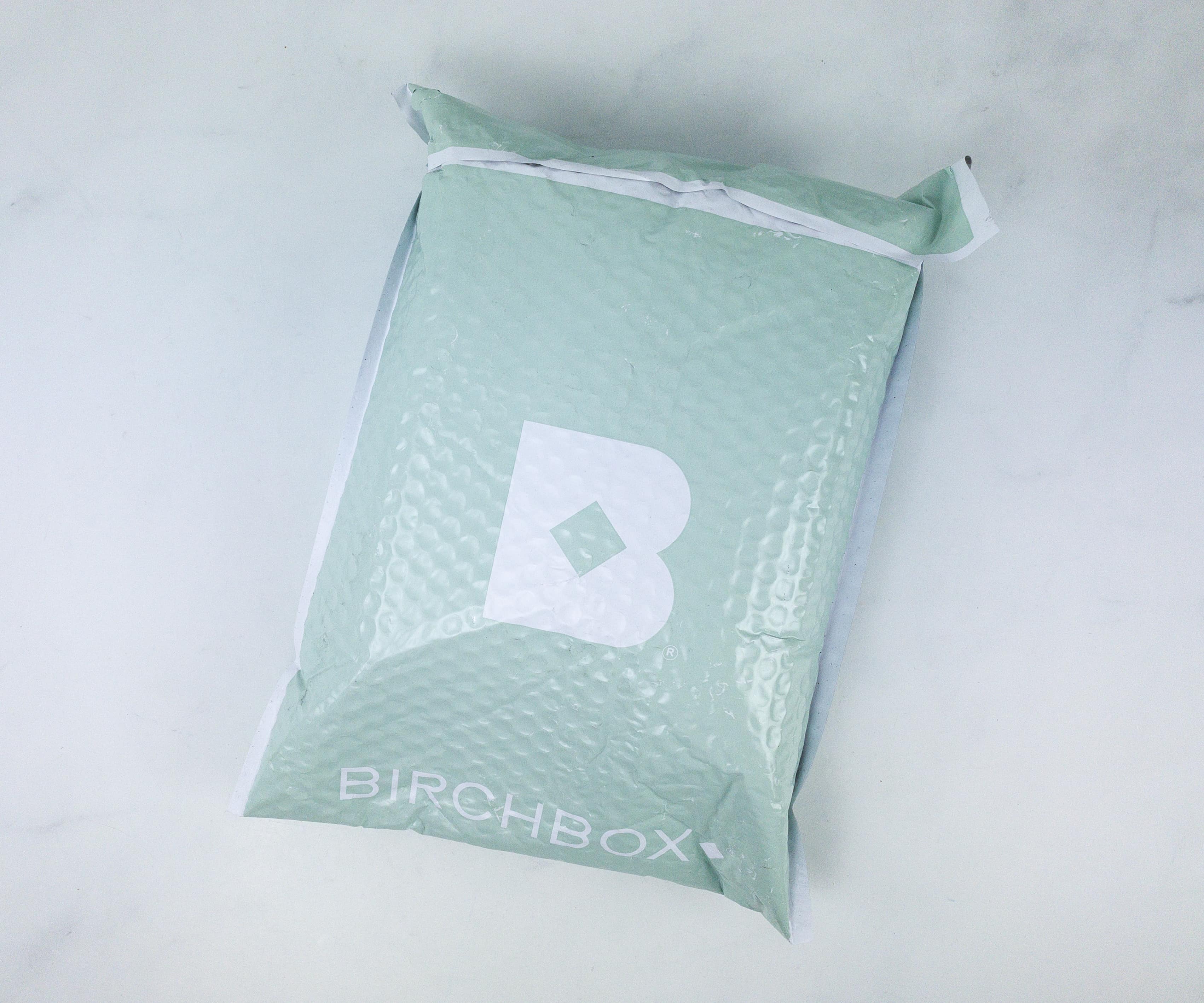 Birchbox Grooming is a monthly grooming and lifestyle subscription for men. In every shipment, you'll receive 3-4 sample items that are smaller versions of what you can order from the Birchbox site. There are two versions – Birchbox Grooming Plus for $20 per month that includes a full-size lifestyle item, or regular Birchbox Grooming for $10 per month with no lifestyle item. This is a review of the Birchbox Grooming Plus $20 per month box.
DEAL: For a limited time when you subscribe to Birchbox Grooming use one of the codes above to score a freebie!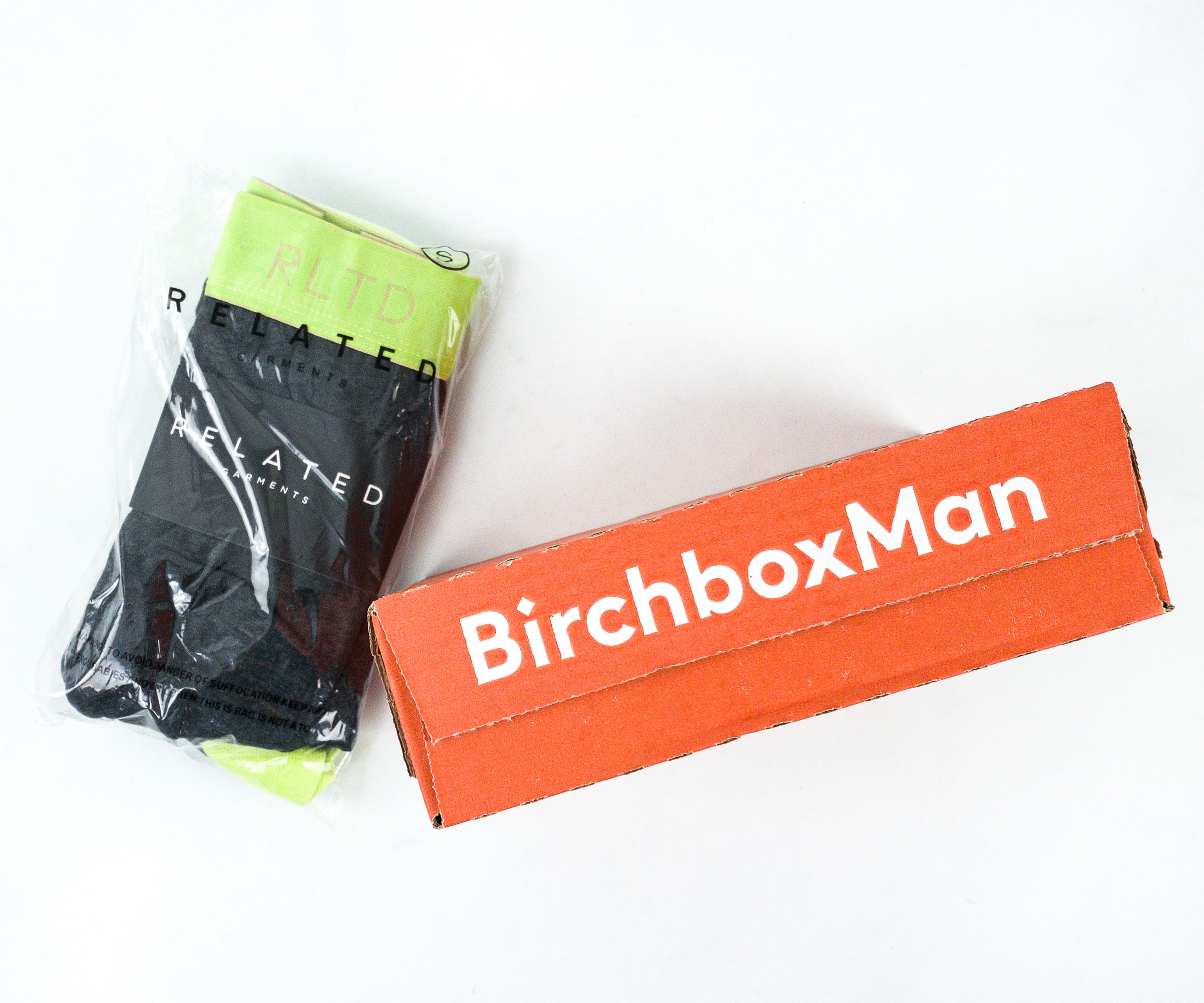 The monthly lifestyle item often doesn't fit in the sample box.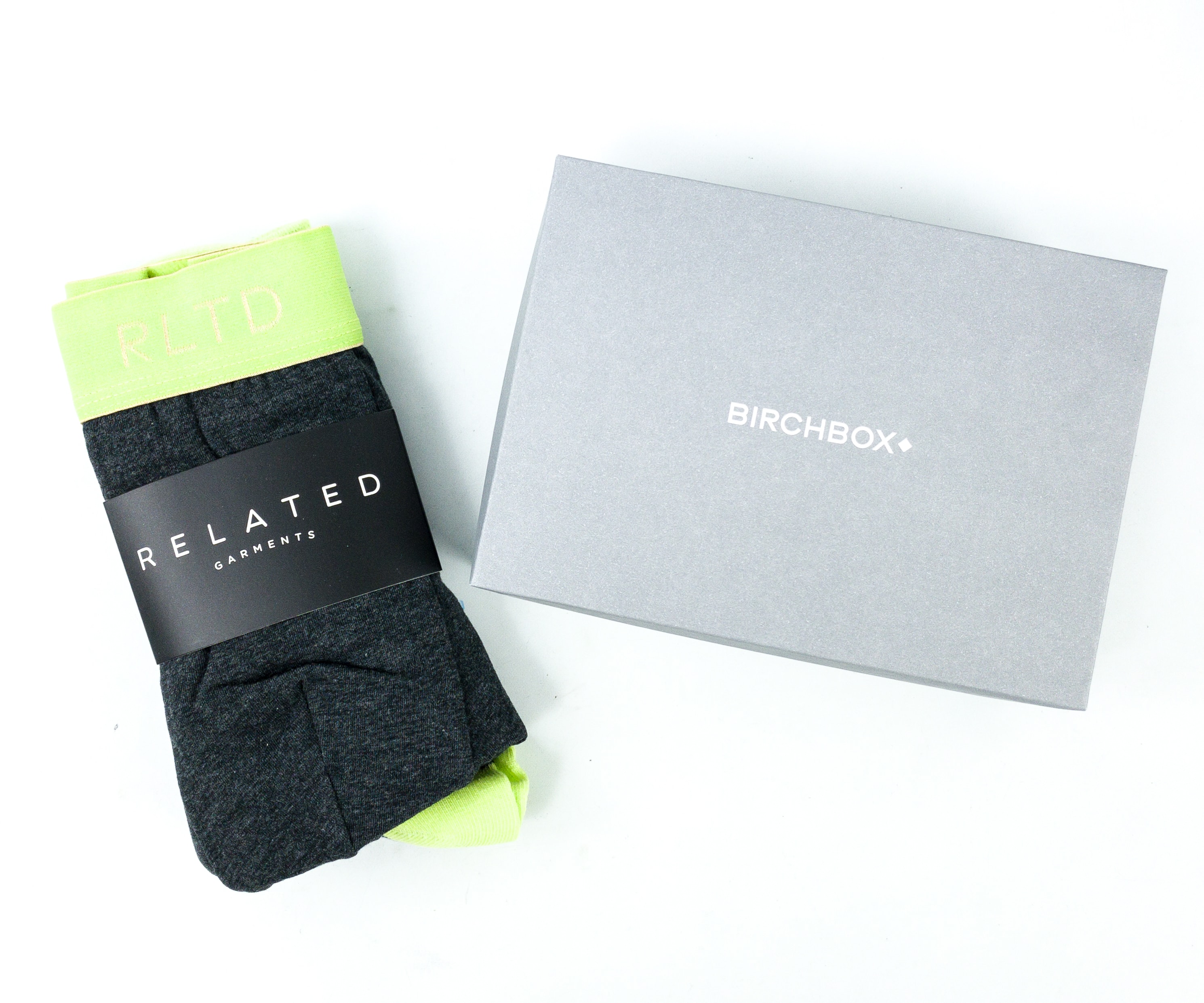 Inside the orange box is another box that contains all the items.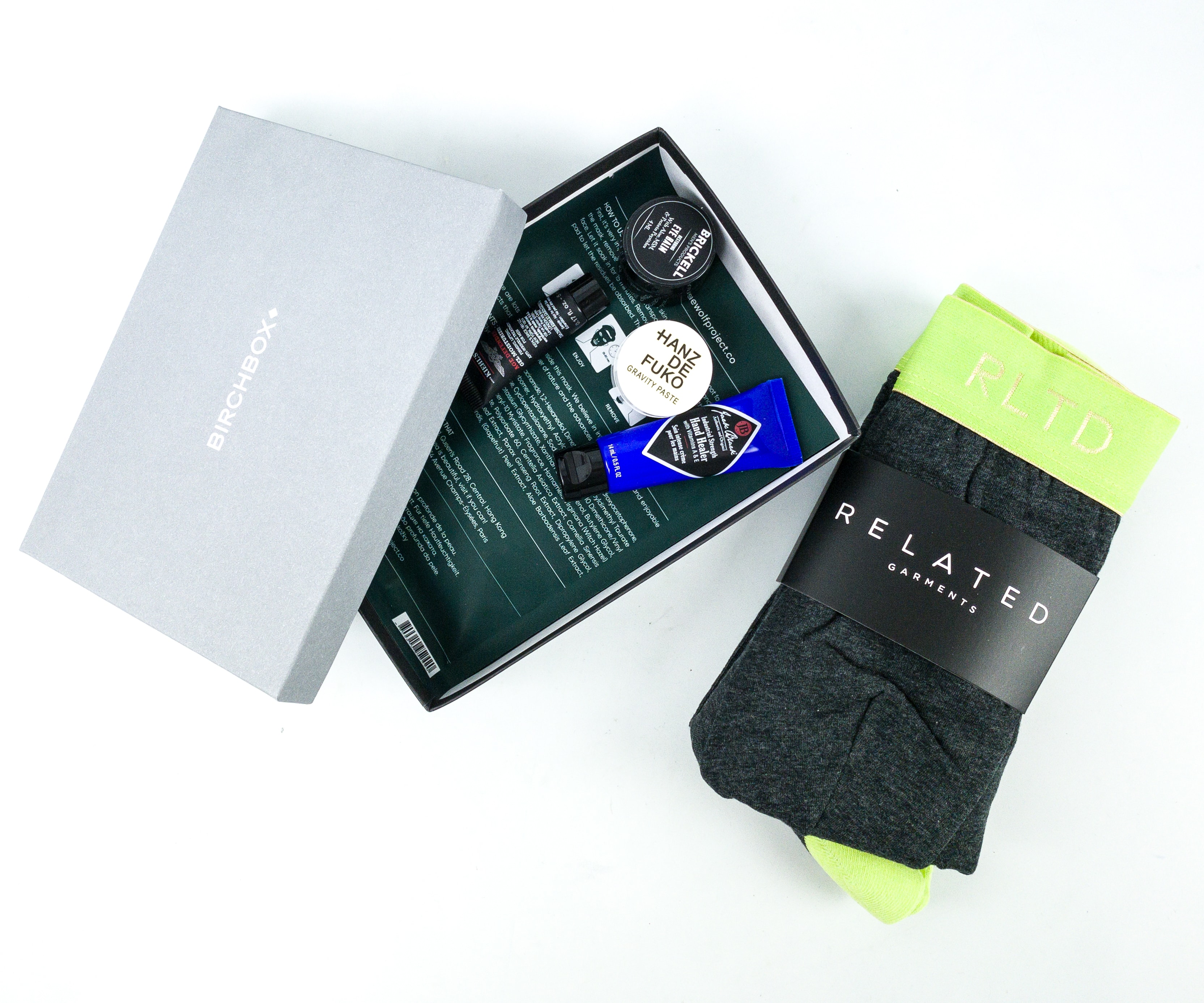 Birchbox has always been about the samples, so if you are a stickler for calculating in-box value, you'll have to do some math to figure the per ounce value.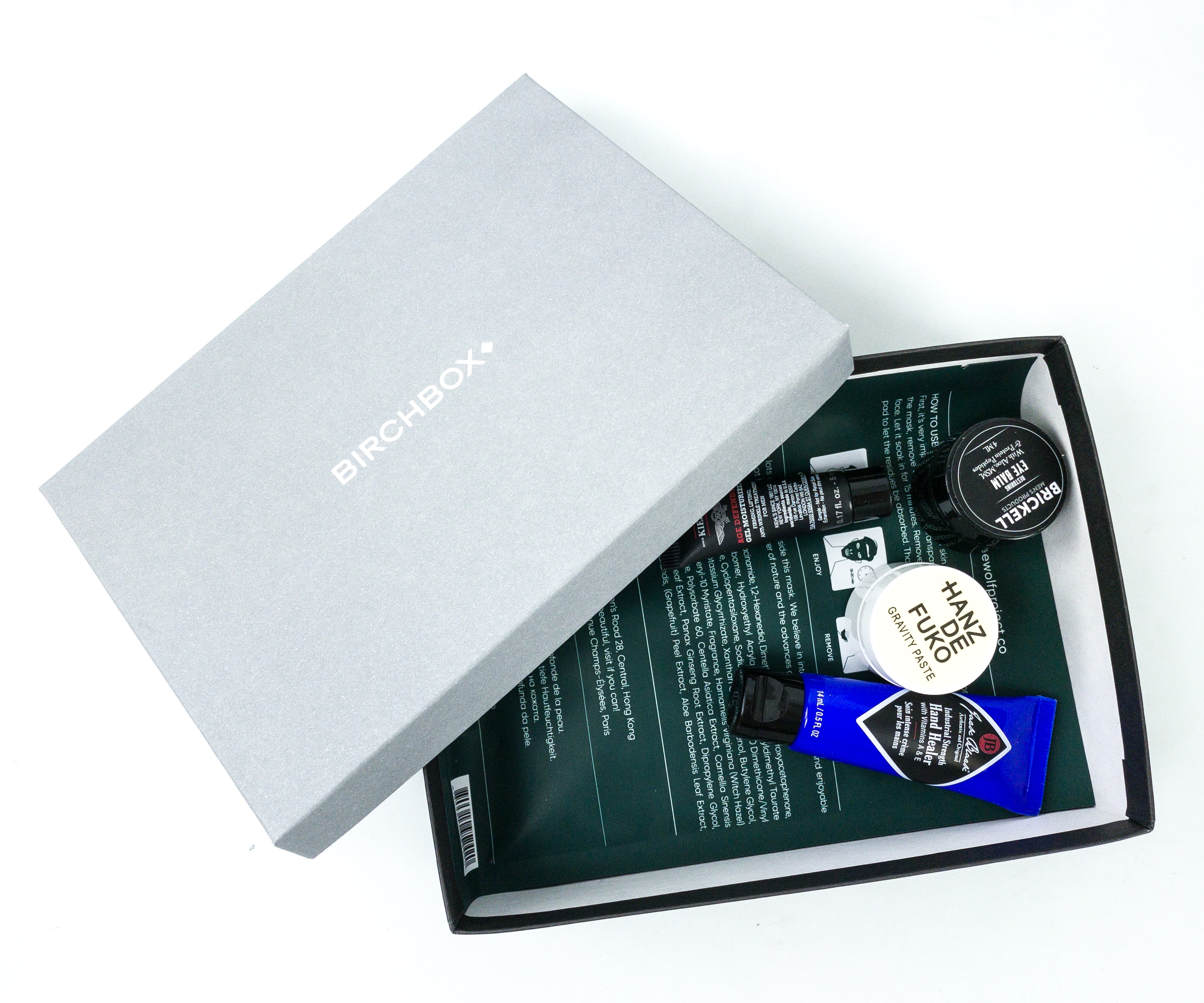 They also include cards that show the price for the full-size version of the included items — they are available on the Birchbox site. You can see your box at birchbox.com/mybox.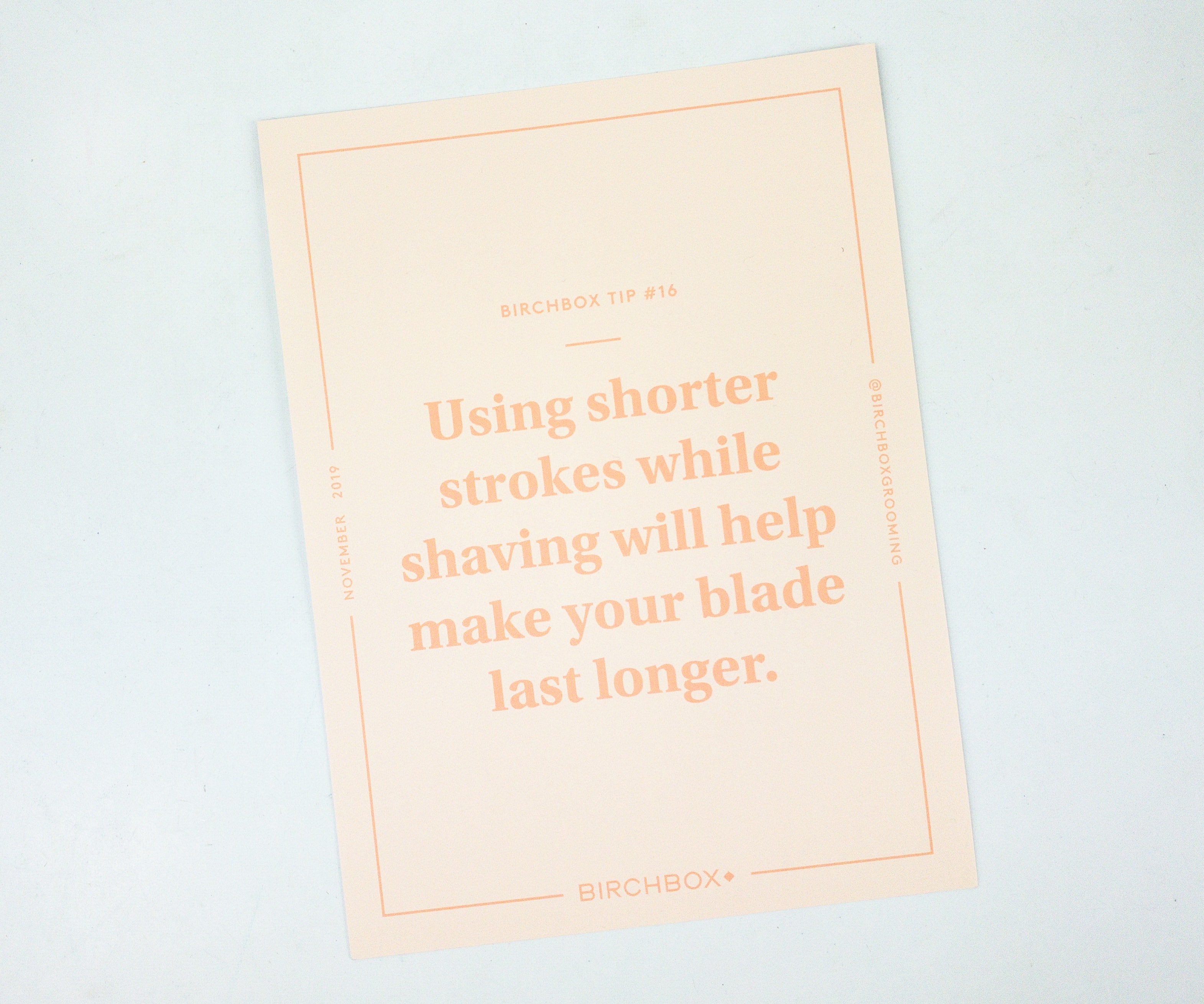 This month's information card features Birchbox tip #6.
Using shorter strokes while shaving will help make your blade last longer.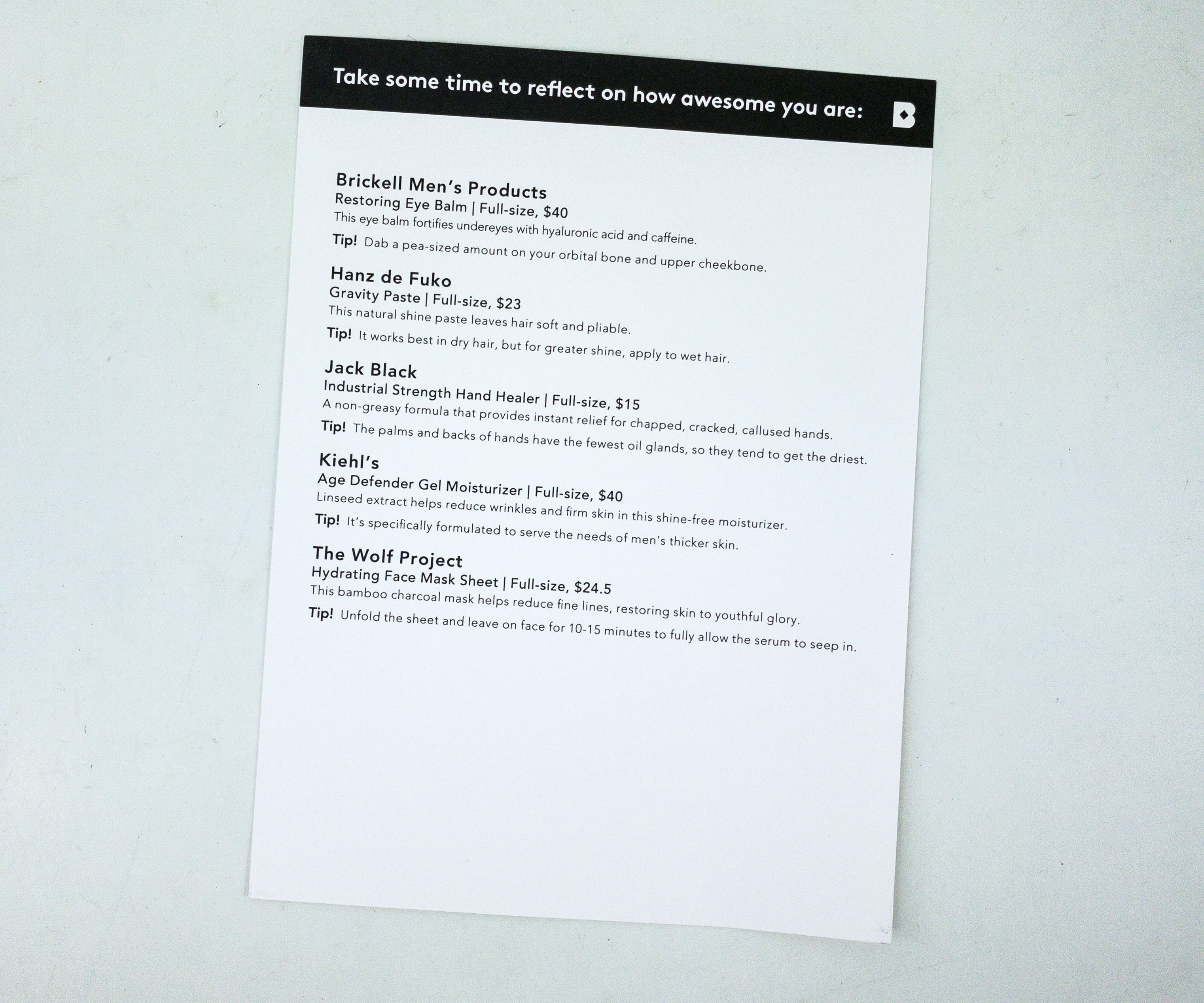 Featured at the back of the card is a list of the 5 samples in the box. It also lists the price of the full-size version available on the Birchbox site, plus a brief tip on how to properly use it.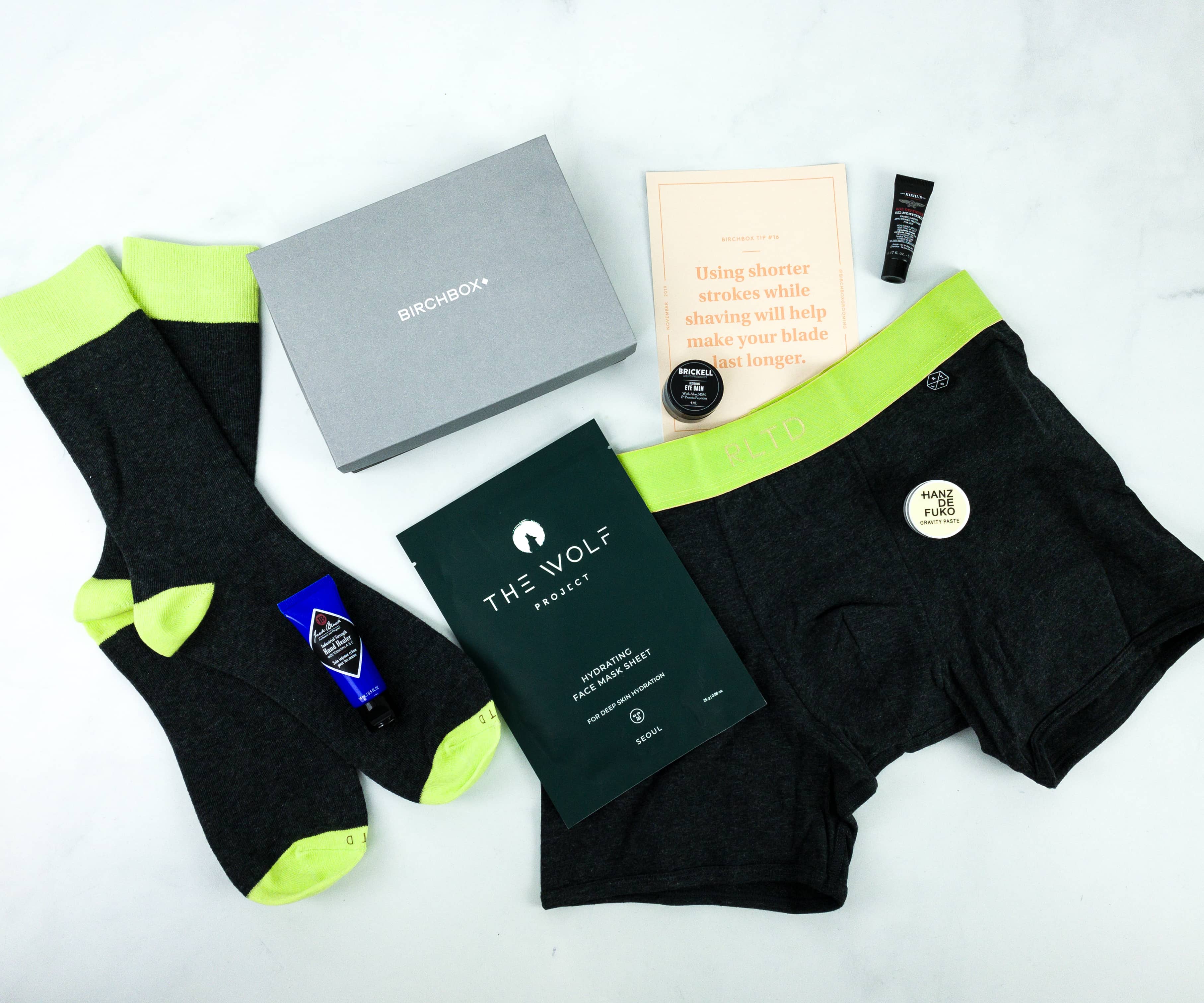 Here's everything in my November 2019 box.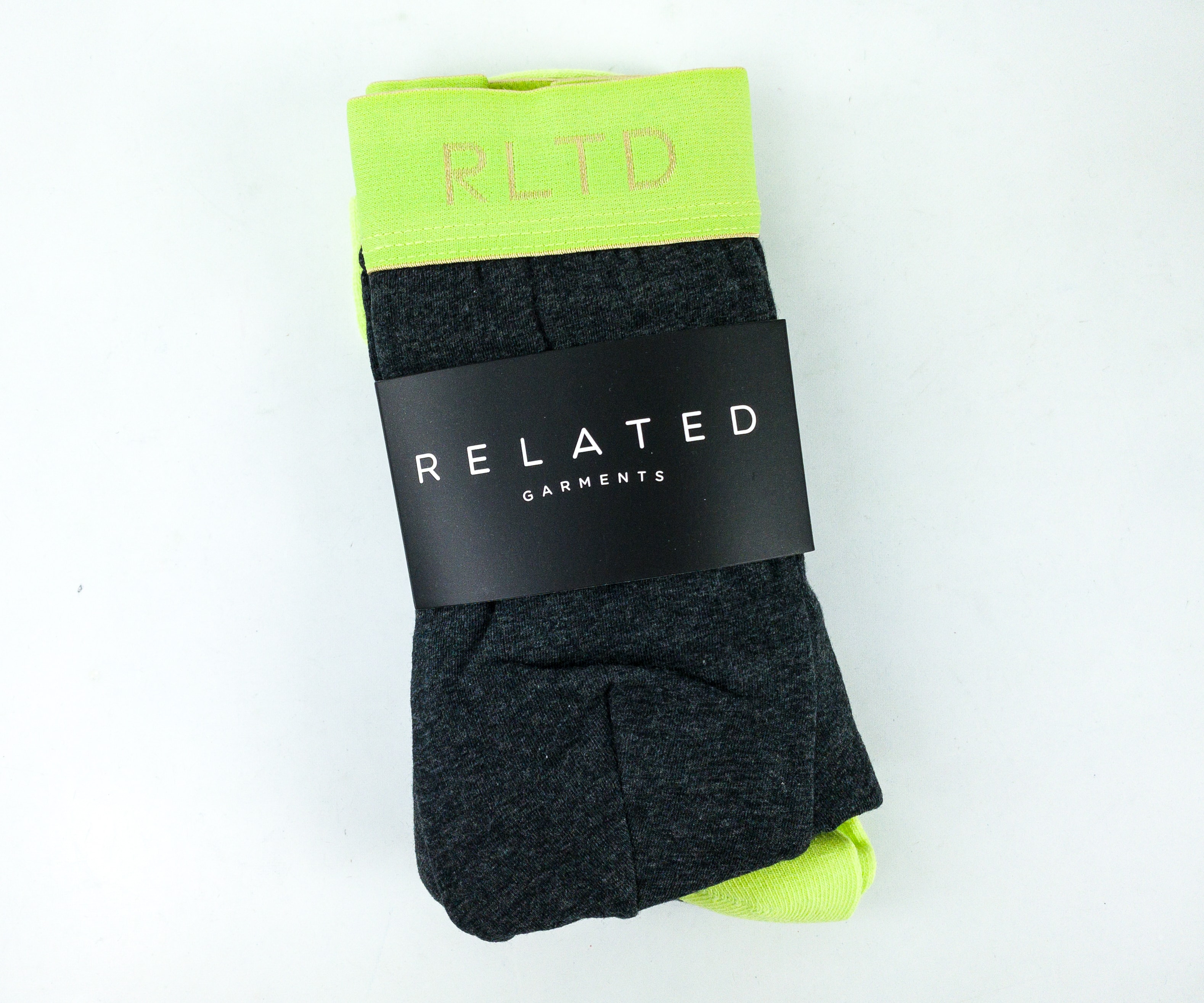 Related Garments Boxer Brief and Sock Set ($26) This month's lifestyle item is a set composed of boxer briefs and a pair of socks!
The boxer briefs are in small size, and the socks fit 7-13 shoe sizes.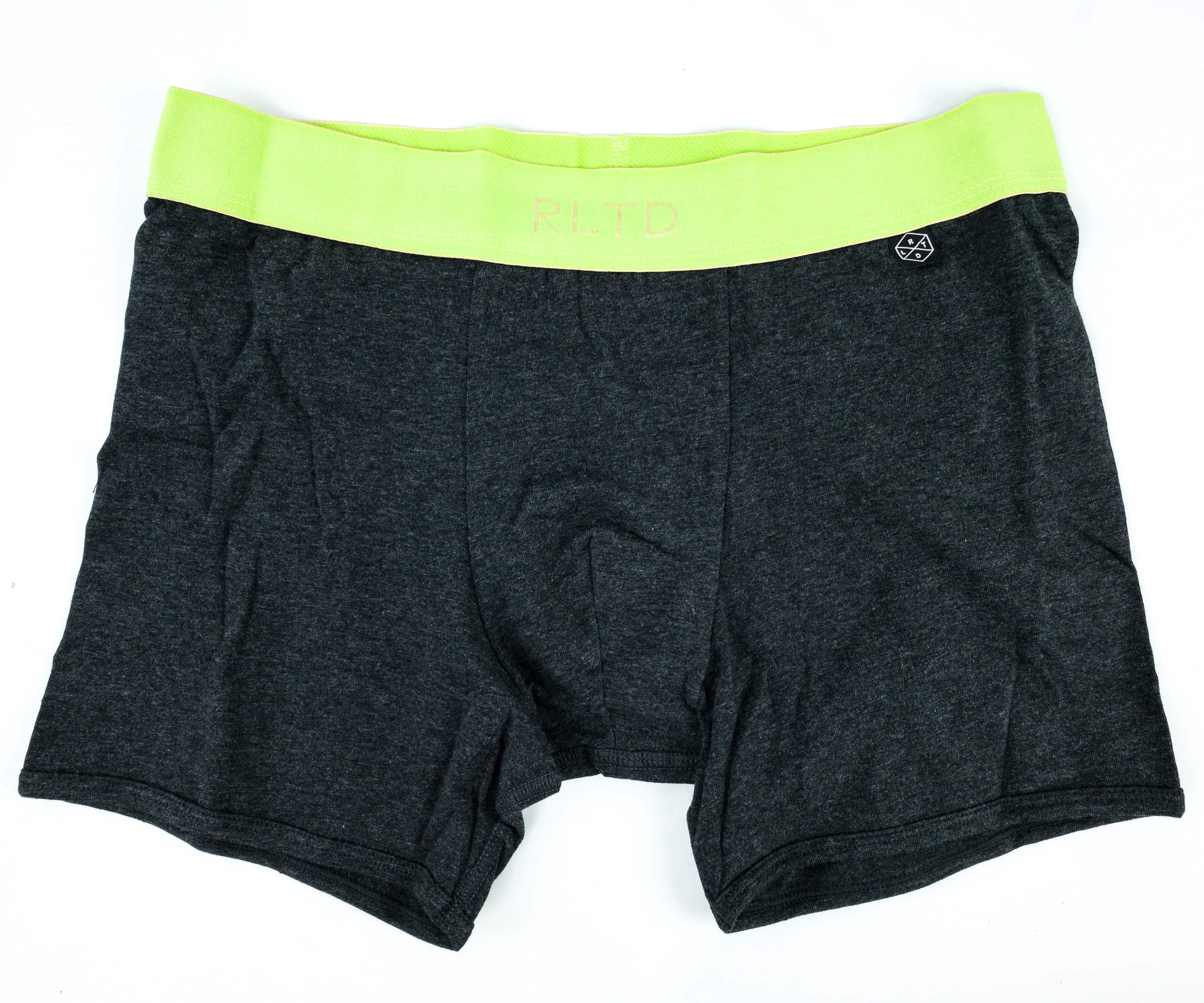 The boxer briefs are soft and comfortable to wear, as they're made from 95% cotton and 5% spandex. It features a heather grey base color with a yellow elastic waistband!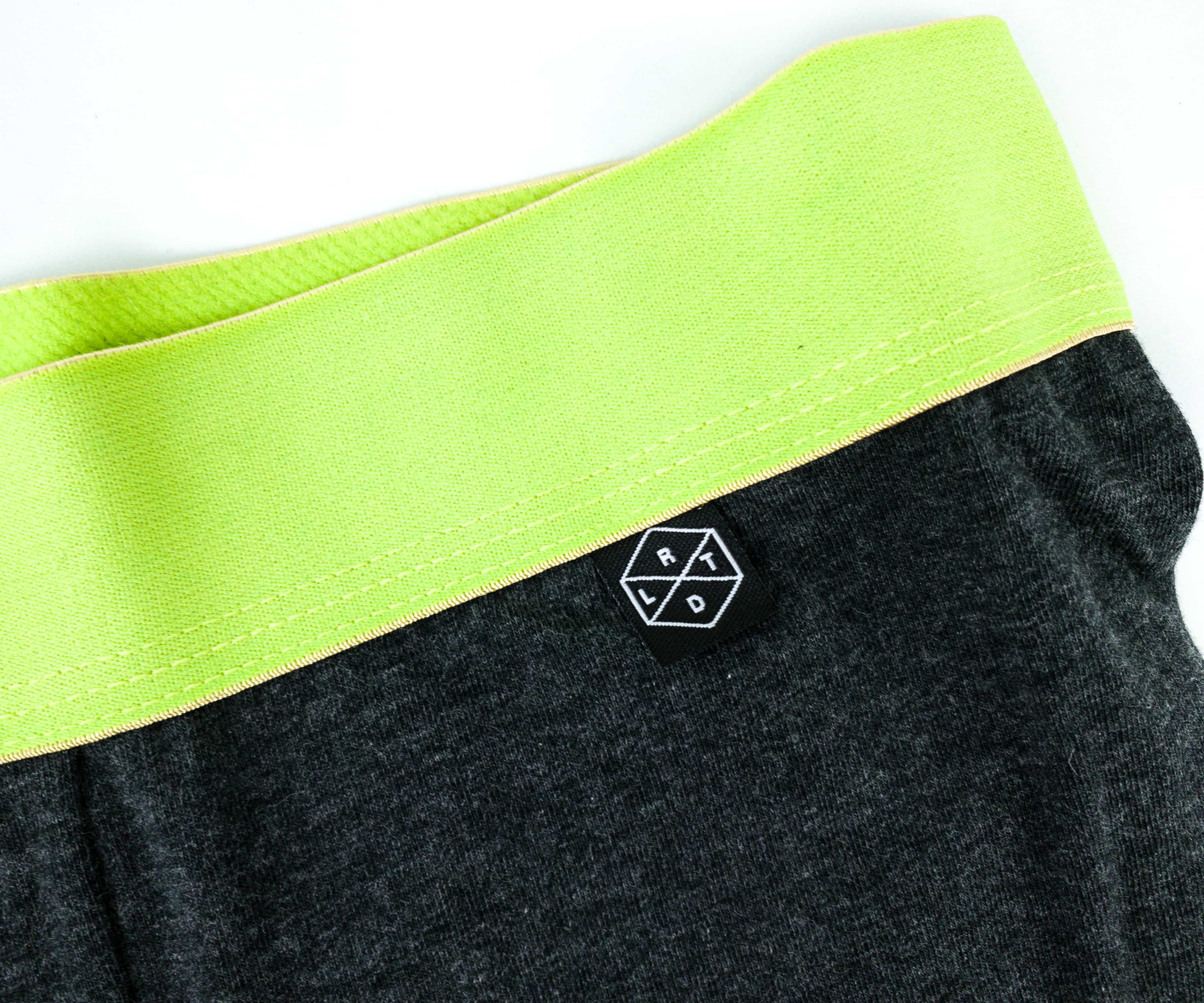 It also comes with the brand logo embroidered just below the end side of the elastic waist.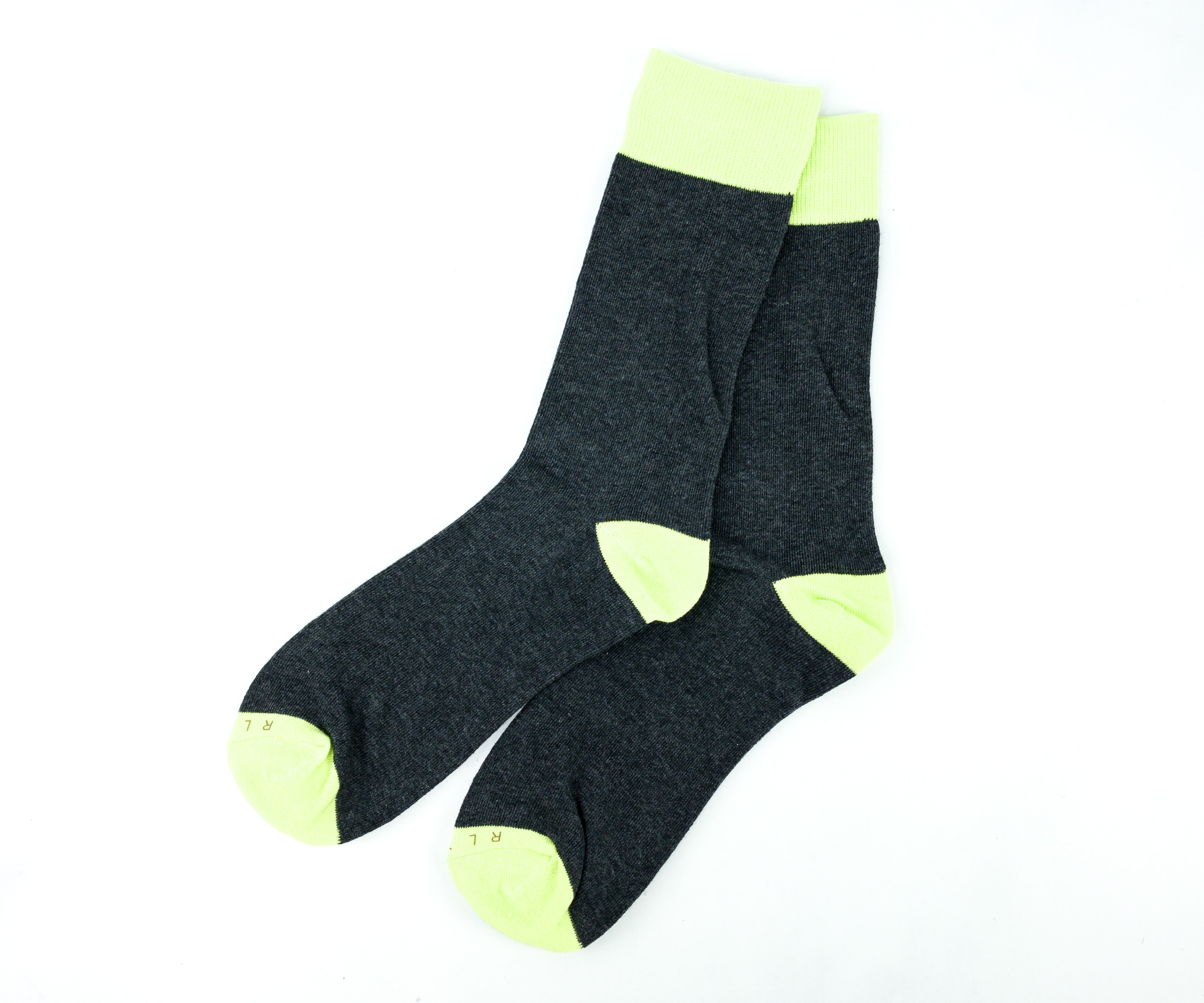 The crew-cut socks are made from 75% cotton, 23% polyamide, and 2% elastane.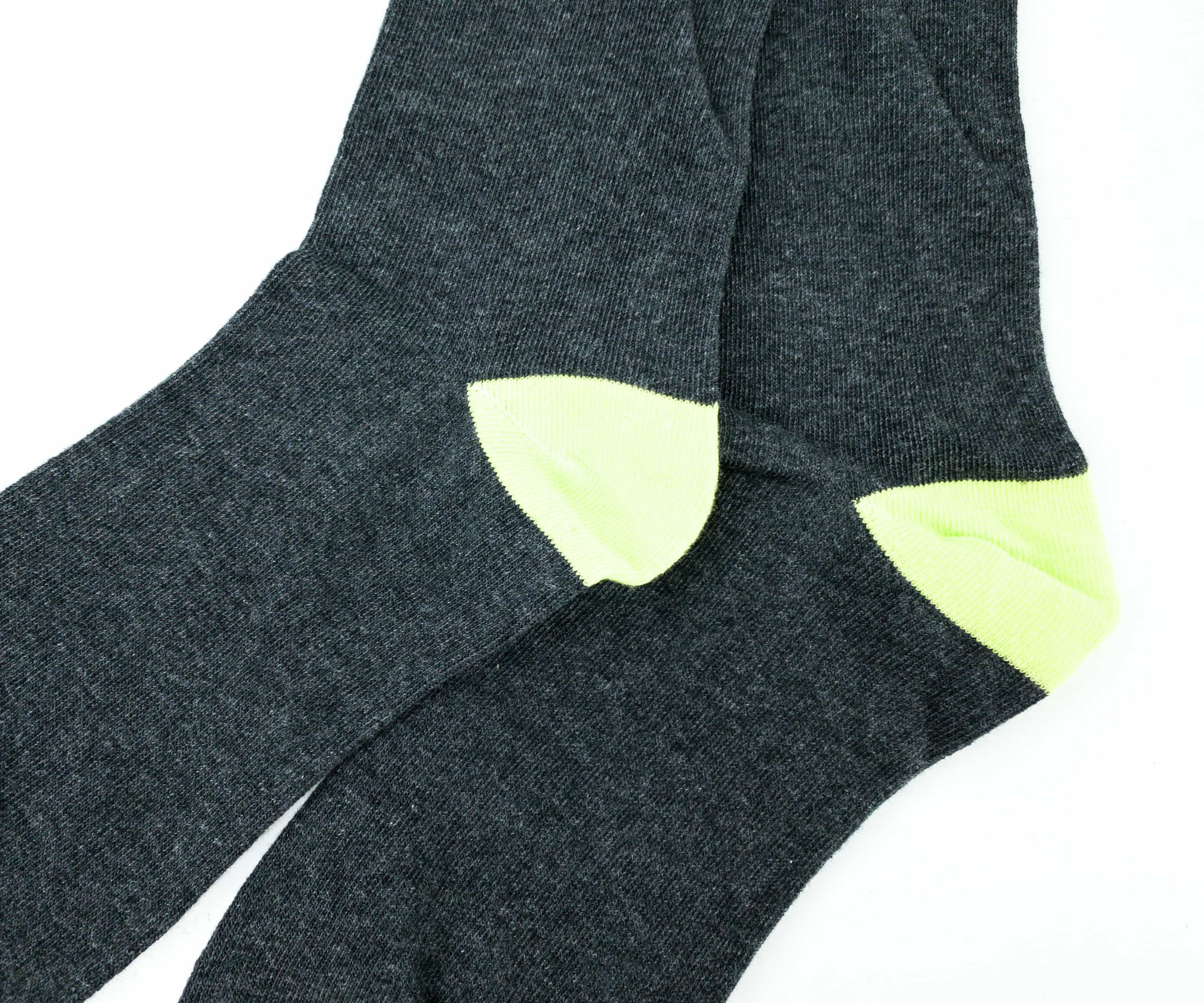 It's a thick yet comfortable and stretchy pair of socks, with a heather gray base color with reinforced yellow cuffs, heels, and toes.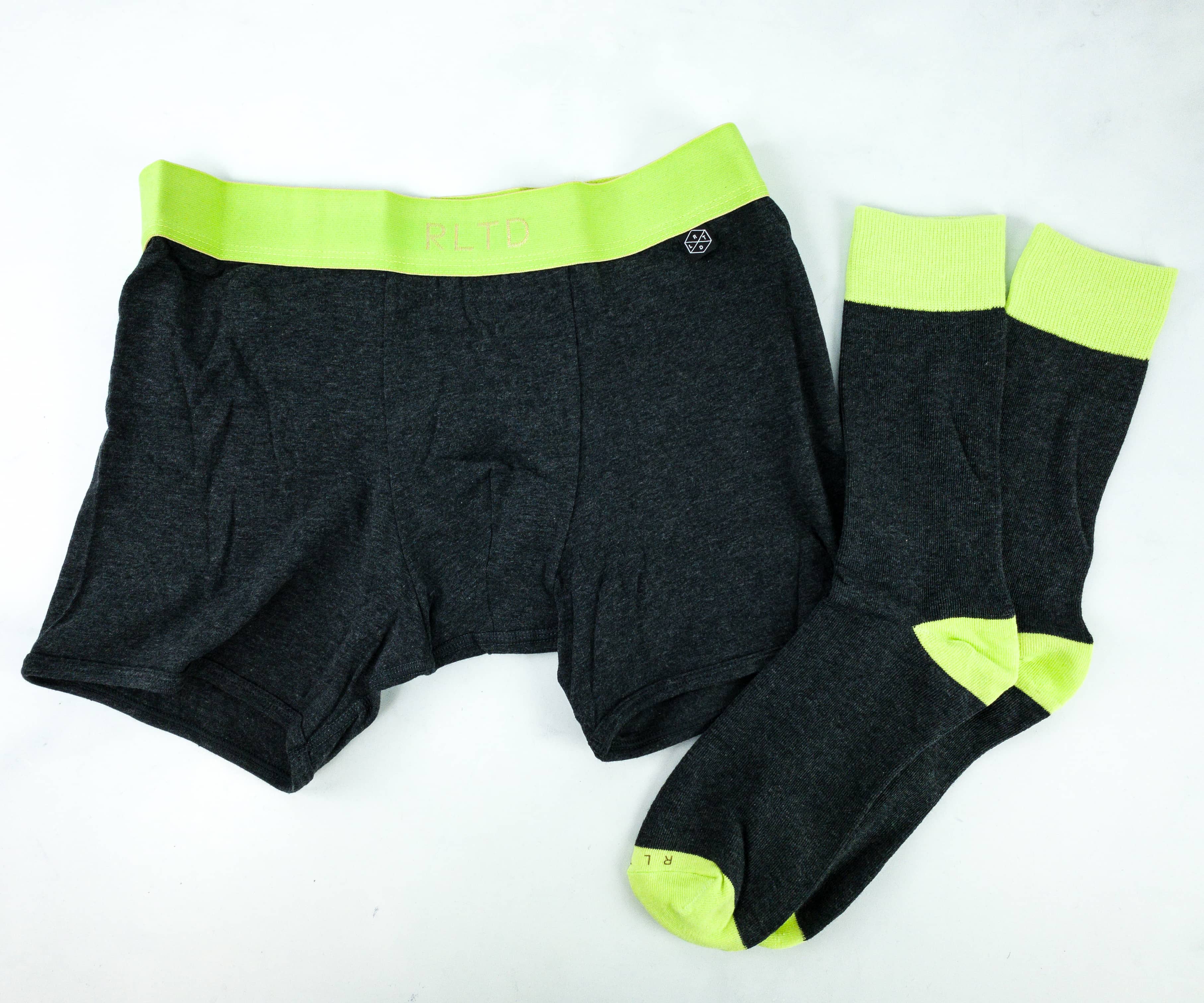 These garments are of high-quality! Definitely a win for me!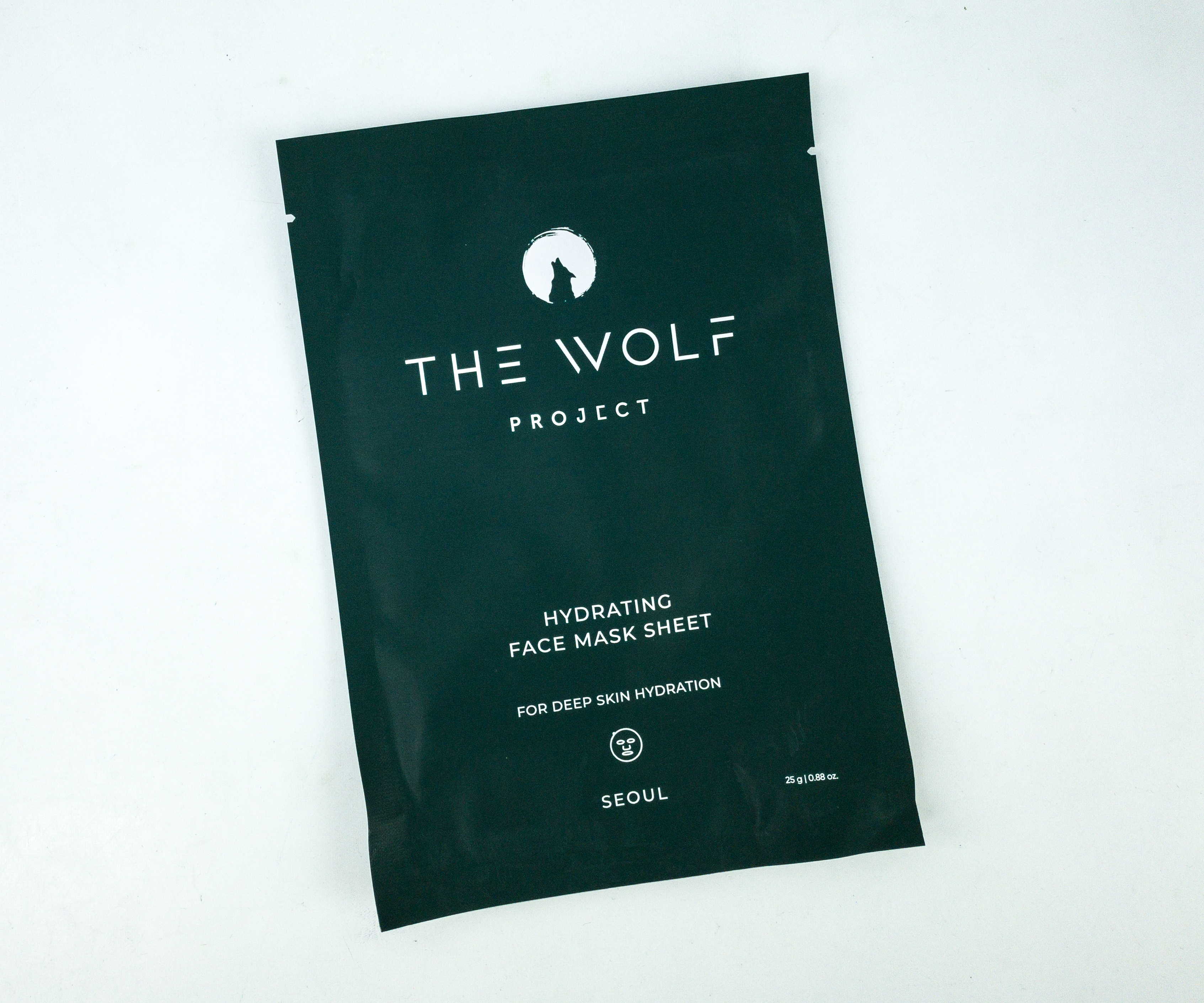 The Wolf Project Hydrating Face Mask Sheet ($4.90) It's a sheet mask made to help restore your face's natural glow, keeping it well-hydrated and nourished.
Each sheet is infused with bamboo charcoal blended with 10 other natural extracts that rapidly penetrate the skin layers. The instructions for use are listed at the back of the packaging. It takes 15 minutes or so to use it, ideal for days when you need an extra boost of hydration.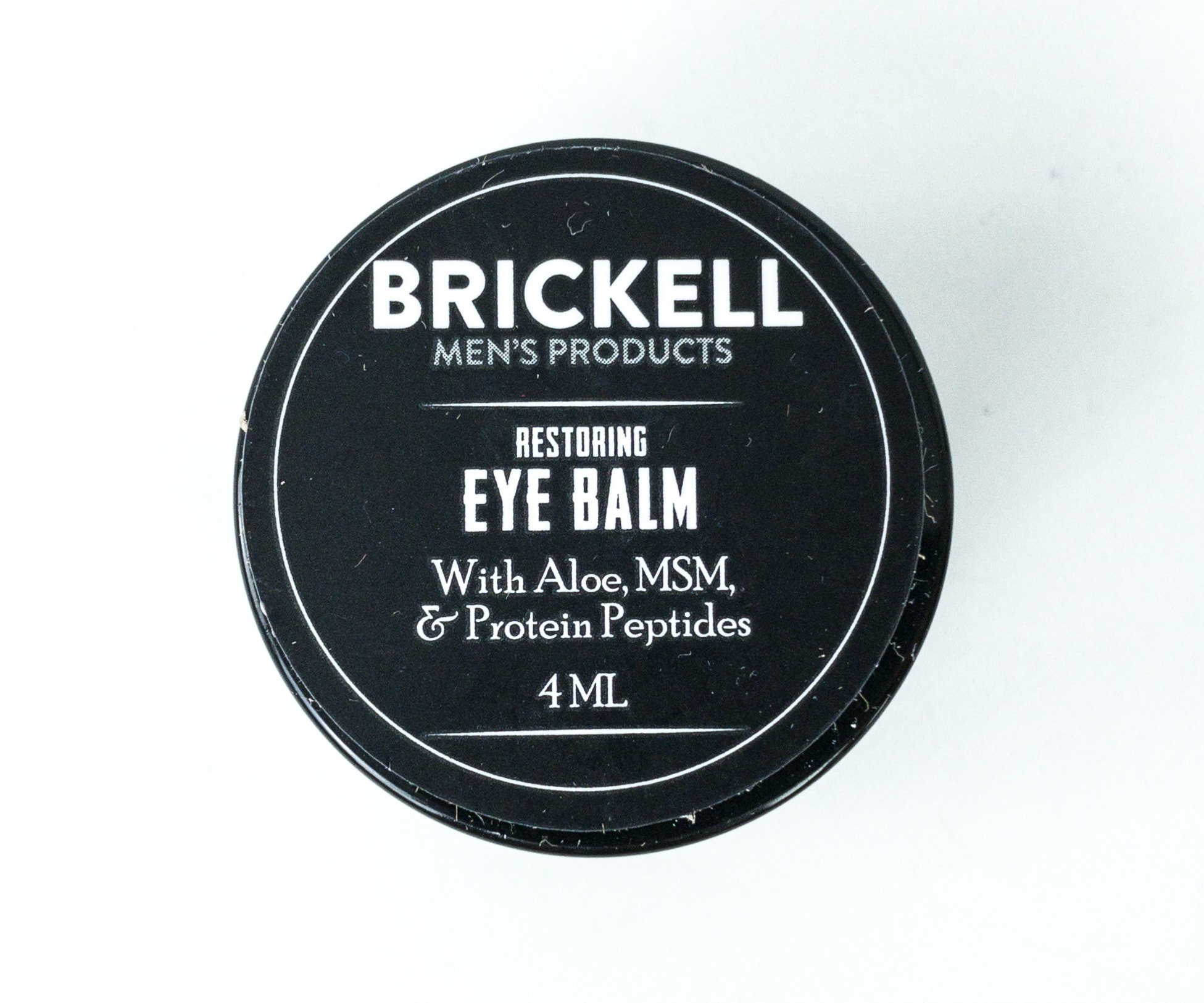 Brickell Men's Products Restoring Eye Balm ($10.81) It's a nutrient-packed eye-balm made from sunflower oil, plant-based hyaluronic acid, and caffeine with aloe, MSM, and protein peptides.
It's a natural grooming product for men that protects and enhances the skin around the eyes while diminishing the wrinkles, puffiness, and dark circles around it. The texture is rich and creamy, but it's pretty lightweight!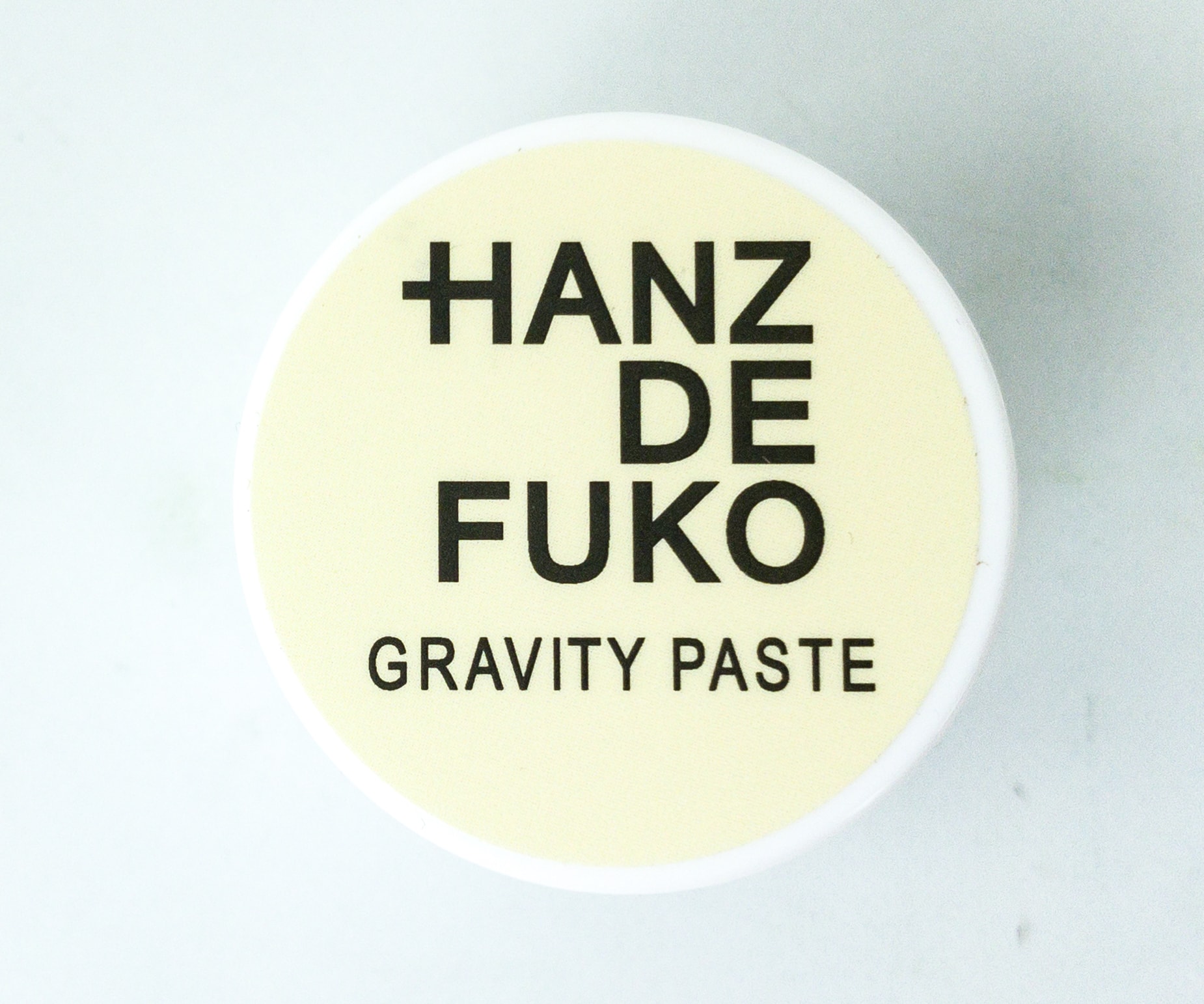 Hanz De Fuko Gravity Paste ($23 Full-Size 2oz.) A great hairstyle makes half the man's style! This hair styling cream is made from natural ingredients to help keep your hair in place while giving it a soft, pliable, and natural shiny look.
This cream offers maximum hold, and unlike any other hair styling cream, this one has a subtle scent. It's an ideal hair styling cream for everyday use!
Jack Black Industrial Strength Hand Healer ($2.50) It's a non-greasy hand moisturizer made with a unique, intensive formula that provides a smoother skin. This is especially useful now that the temperatures are dropping and we're more prone to dry, chapped, or cracked hands. It can also be used on rough elbows and feet.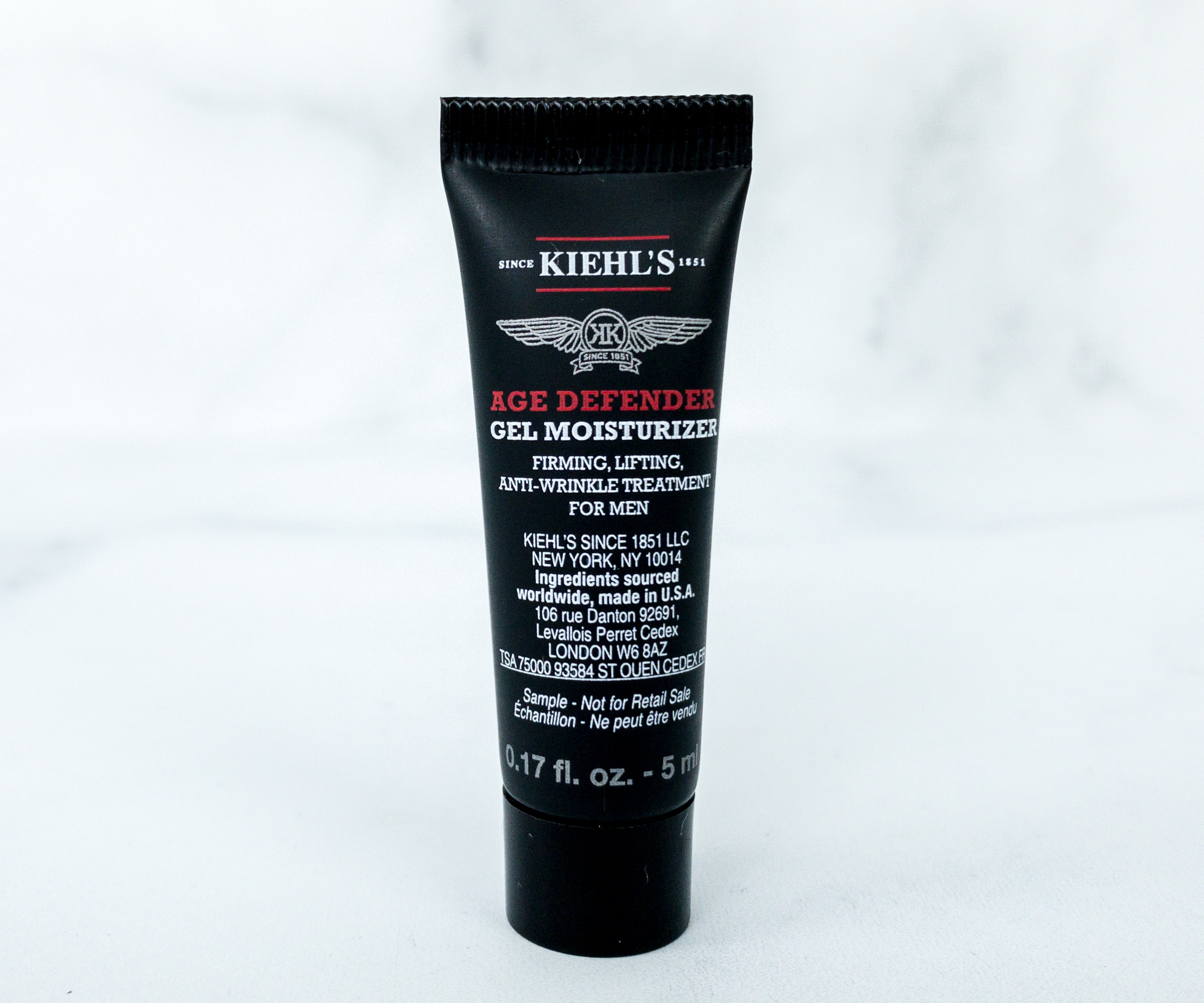 Kiehl's Age Defender Gel Moisturizer ($4) Here's another moisturizer in the box, and this time it's from Kiehl's. This cream is specially formulated to keep your face moisturized, leaving it with a healthy glow. It also helps reduce fine lines and wrinkles! It sinks right into your skin and there are no traces of grease or any residue afterward. Birchbox Grooming truly understands men's grooming needs. They're quite consistent in providing high-quality curations, like this month's box filled with moisturizers and other season-friendly items. This month's lifestyle item is also usable and of high-quality. Getting all these awesome grooming and lifestyle items for $20 is definitely a great deal! What's your experience with Birchbox Grooming?