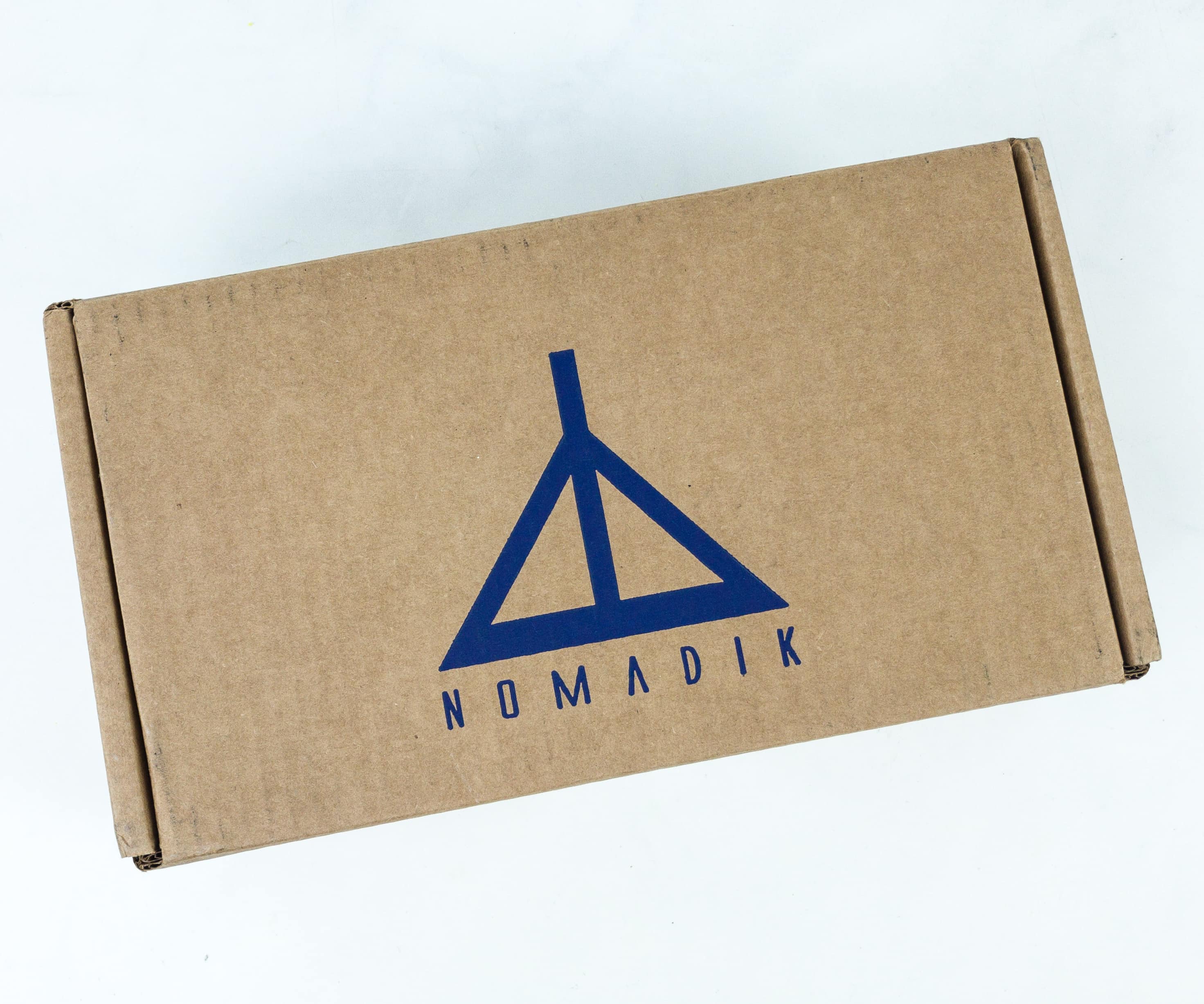 Nomadik is a subscription box for outdoor enthusiasts. Each monthly box includes functional gear designed to increase your fun in the outdoors. All products have been trail tested by an outdoor adventurer and often incorporate new technologies. Every box has three to six pieces of unique, newly-released, or just plain ultra-handy gear from premium brands.
DEAL: Save 10% off any subscription with coupon code HELLO10.
Everything is durable outdoorsy type stuff, so no need for tons of packing materials.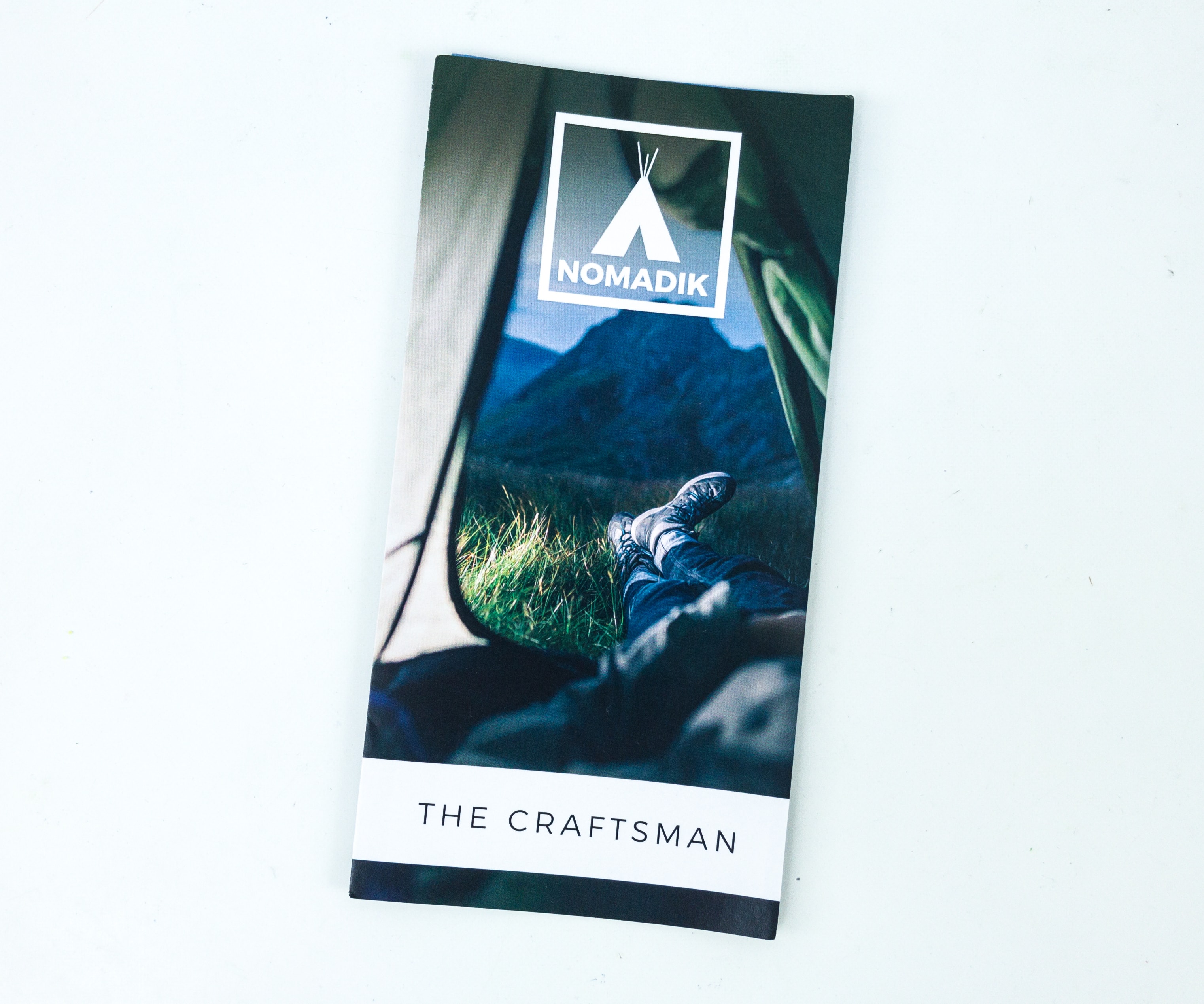 The theme for August 2019 is The Craftsman.
Nomadik always includes a Challenge card to encourage you to get out and use your items in the wild.
There's also a list of all the items in the box, as well as some useful tips from Nomadik.
Everything in my box!
Nomadik Sticker. This month's box includes a sticker from Nomadik!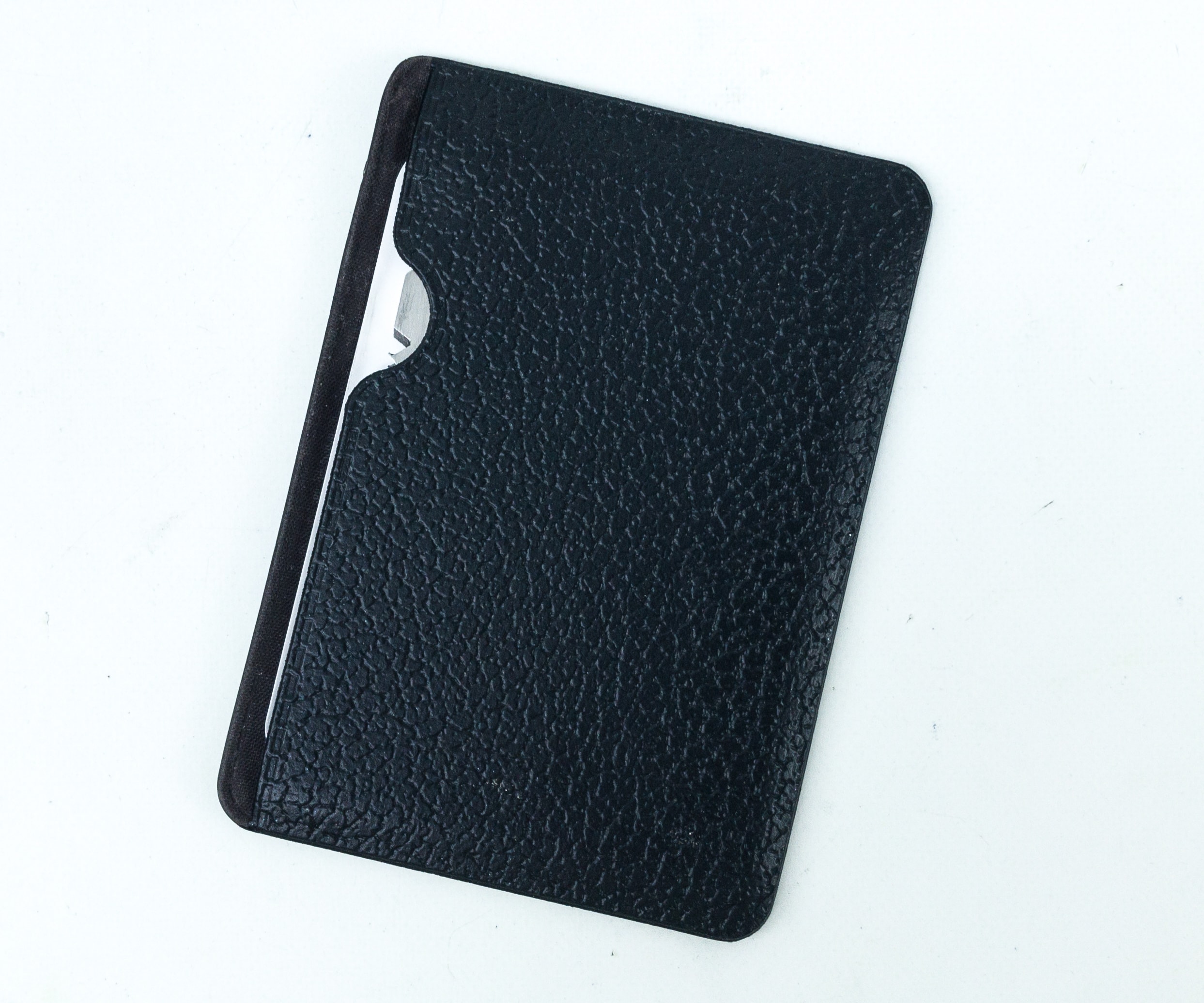 1Tac Credit Card Multi-Tool ($14.99) It's a multi-functional, pocket-sized tool made from ultra-strong stainless steel. It can be used for 11 different functions.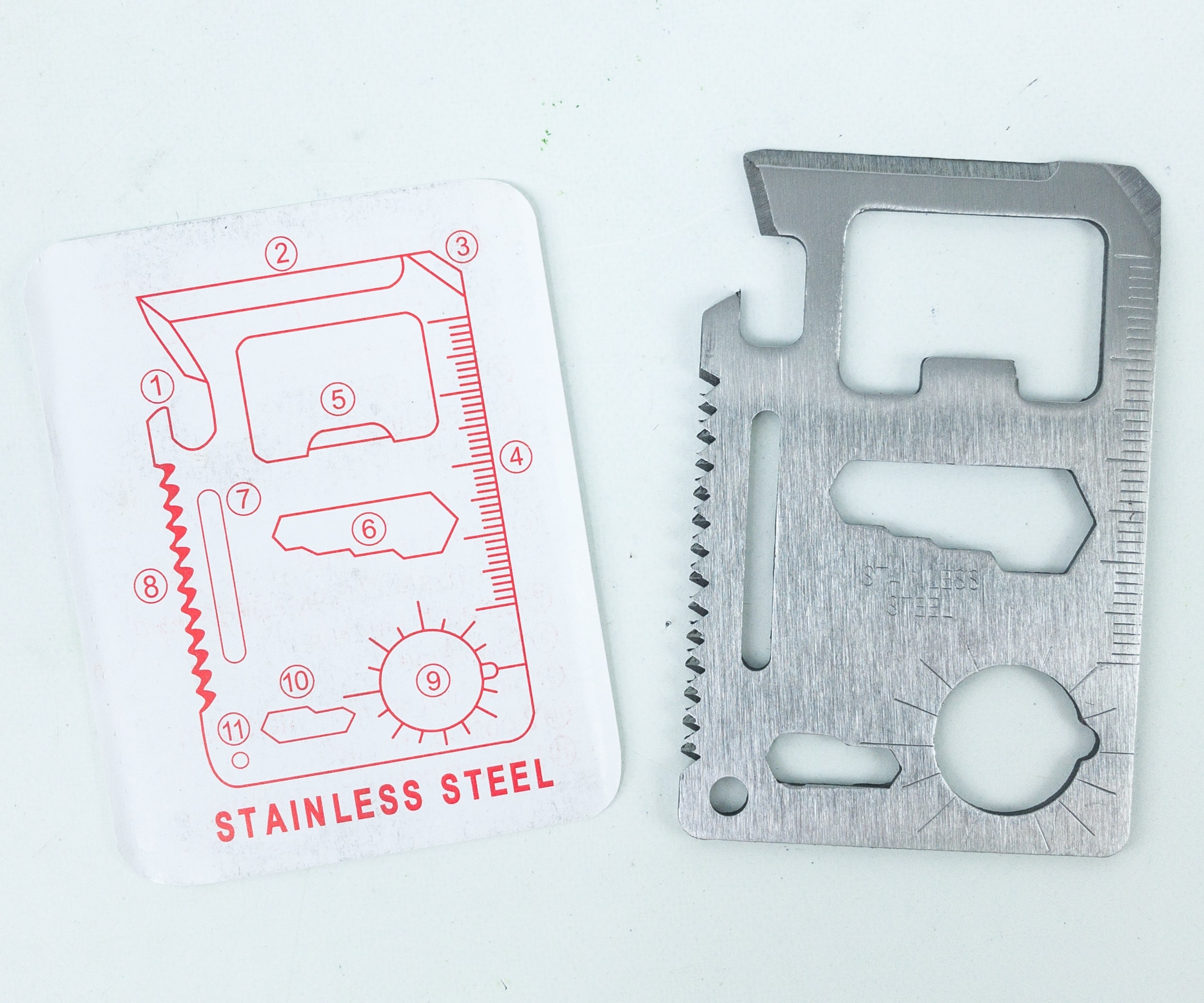 This kit includes a card, leather container, and the tool itself.
Featured on the other side of the information card are the 11 different functions of this tool. It can be used as a can opener, knife edge, screwdriver, ruler, cap opener, 4 position wrench, butterfly wrench, saw blade, direction ancillary indication, 2 position wrench, and lanyard hole.
It's light, handy, and portable. I love multi-functional items like this!
Sun Company MiniComp II ($11.49) Compass is a must-have gadget for outdoor adventures, especially during hiking and you're treading an unfamiliar path.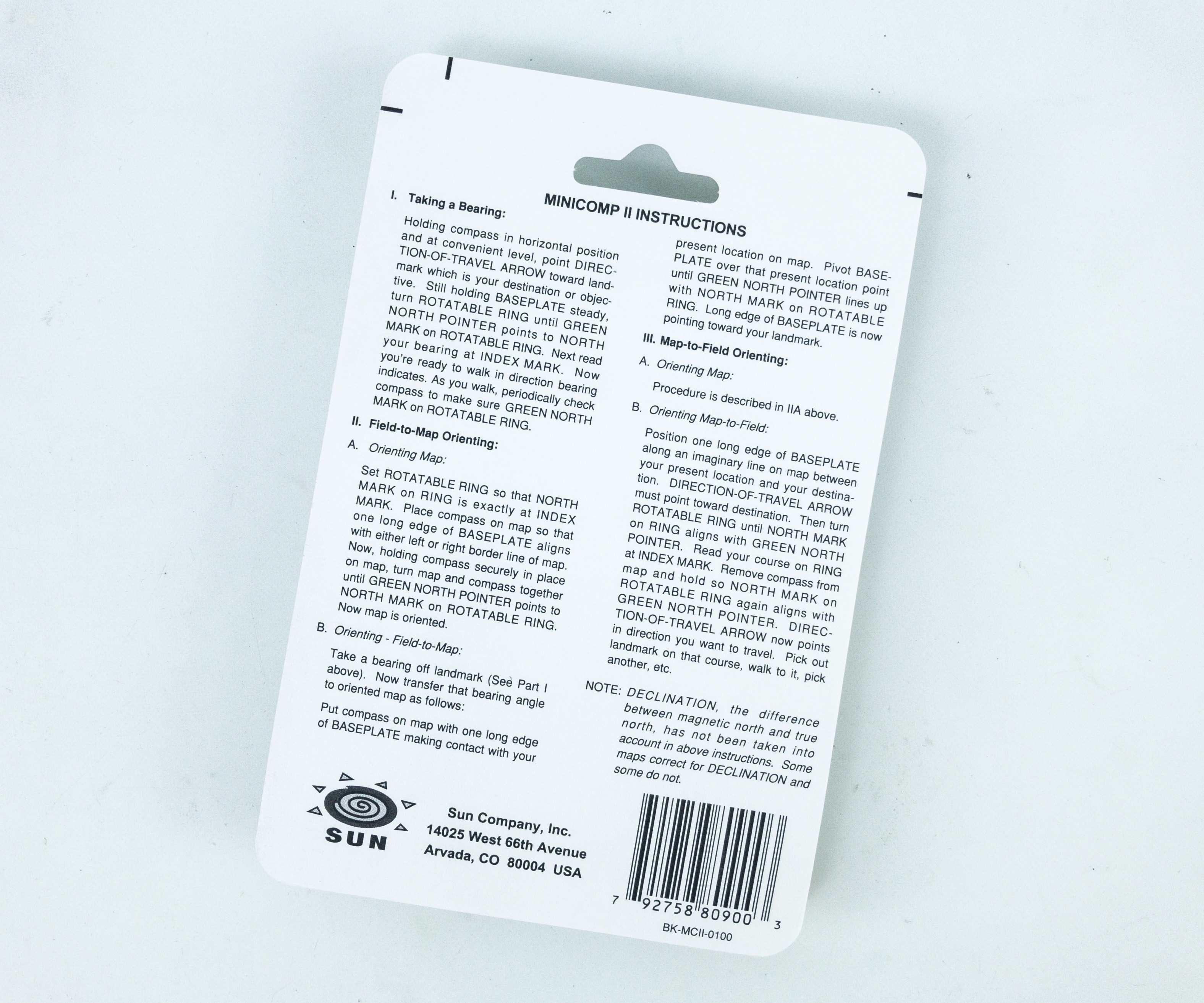 Featured at the back of the container are detailed instruction on how to properly use the compass. It includes the proper way of carrying it, the field-to-map, and map-to-field orientation.
This compass is light and portable. The addition of a long black lanyard makes it handier. You can hang it on your neck, put it on your backpack or simply slip it inside your pocket.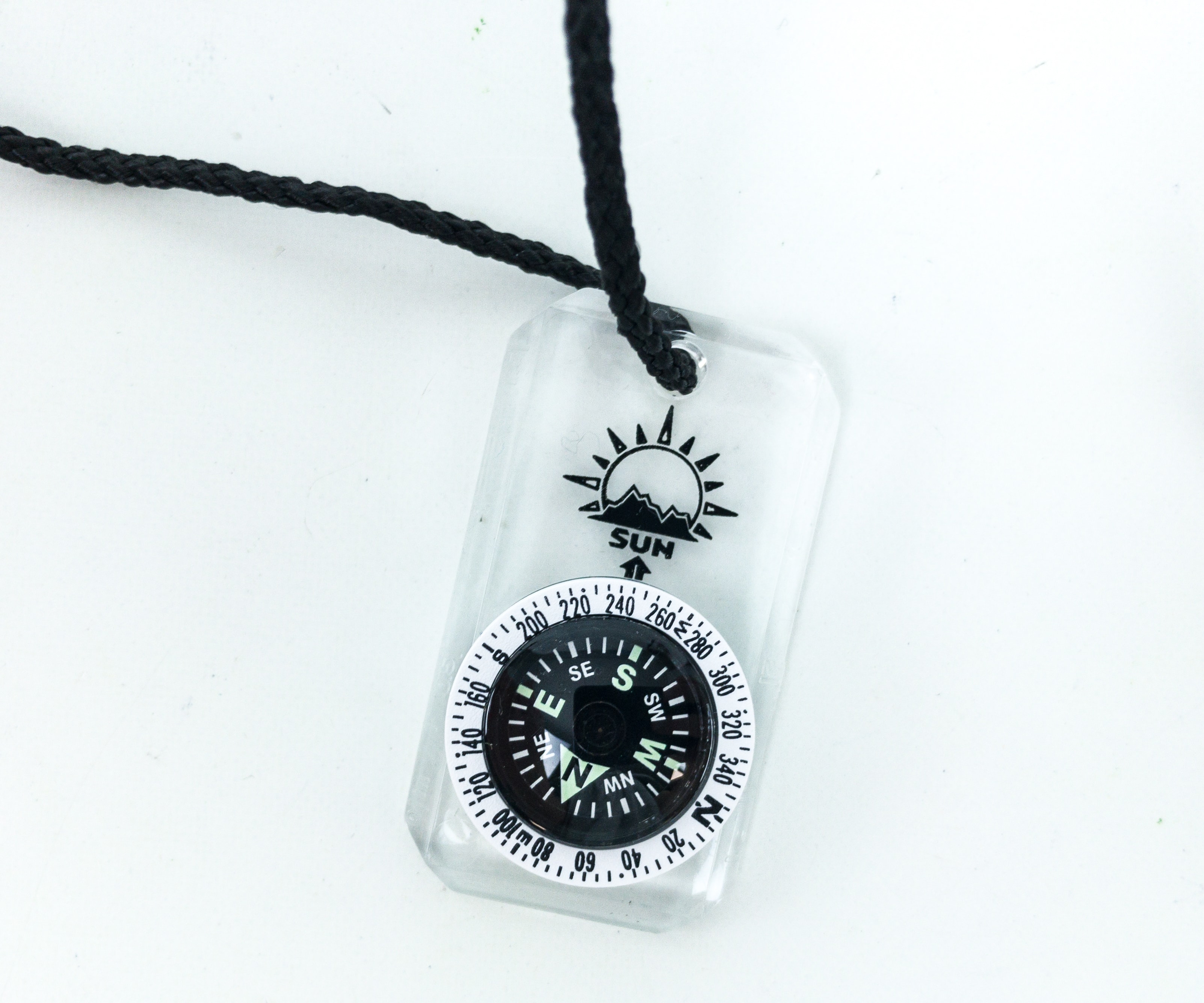 It's a unique micro-orienteering, fluid-filled compass that includes a luminous dial for an easier viewing even in low-light conditions. It also comes with a rotating bezel that you can adjust depending on your set course. Definitely a great back-up when the GPS is not working!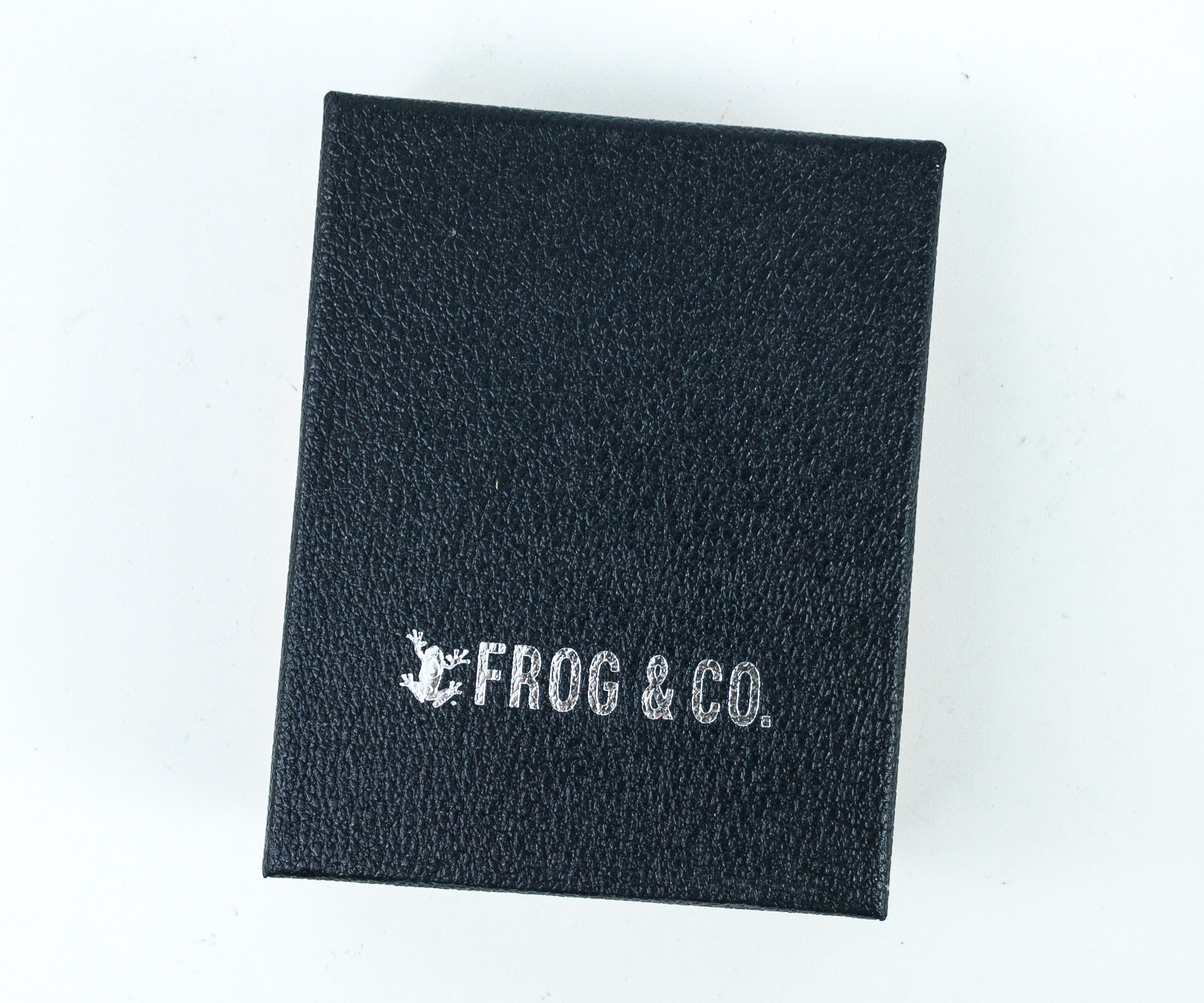 Survival Frog Outdoor Tesla Lighter ($29.97) Here's a sophisticated lighter packed in a luxurious-looking, a textured box with the brand logo  printed on top.
Inside is a well-packed lighter placed in a customized container, making sure that it is secured and arrives in perfect condition.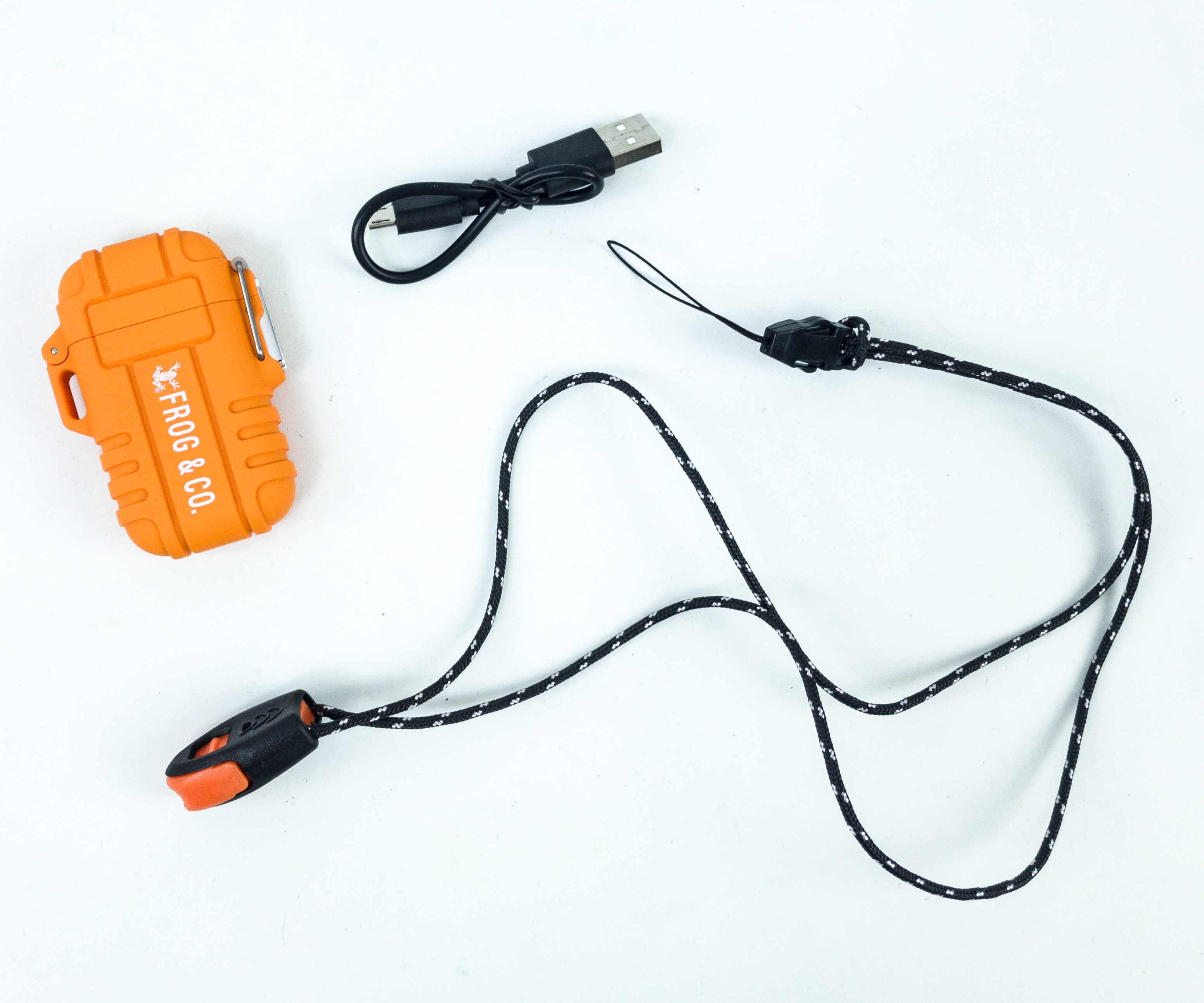 Aside from the lighter itself, the box also includes a micro-USB charger and paratinder neck lanyard.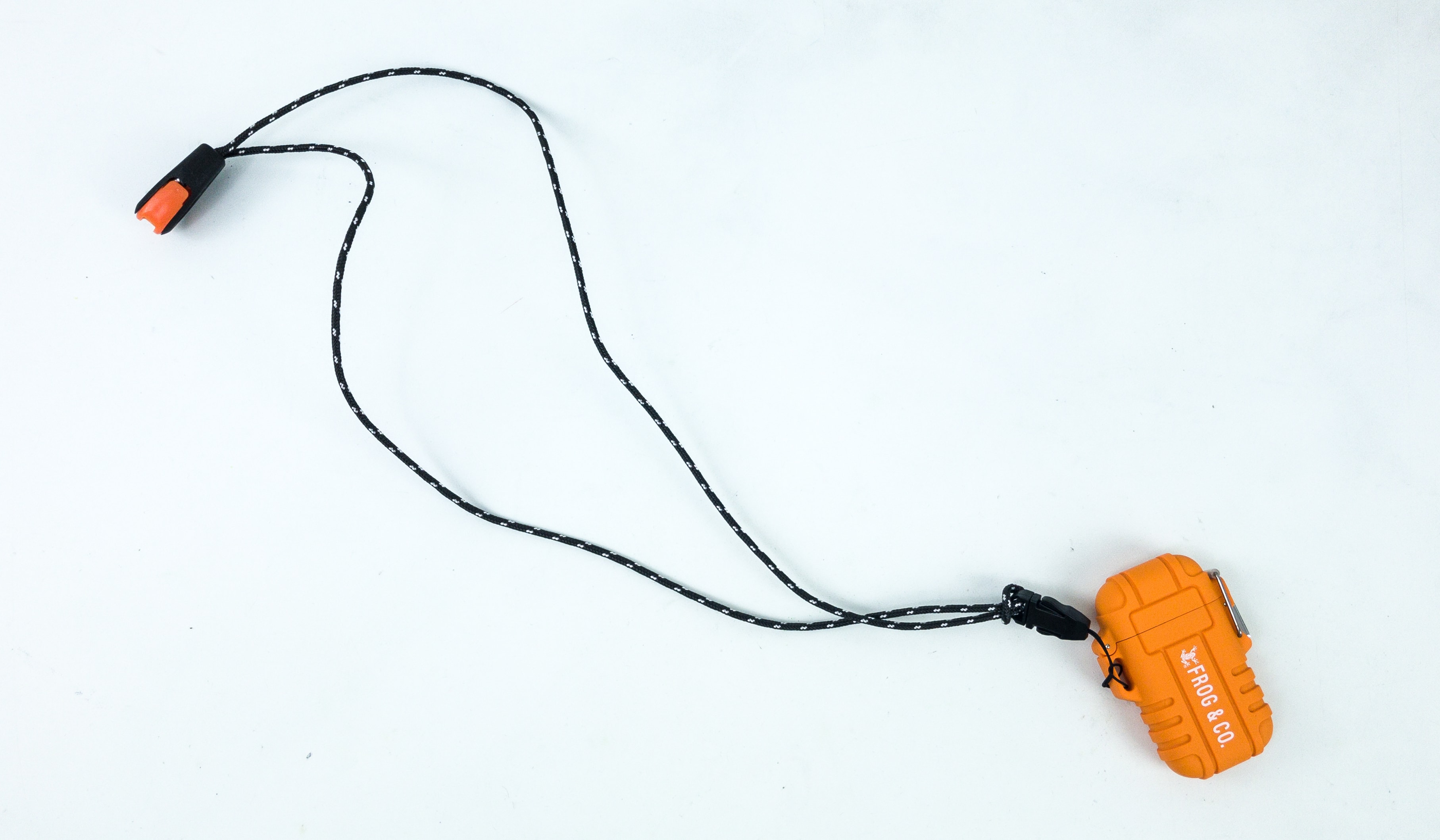 It's a durable and adjustable lanyard that will give you a more versatile and convenient way to carry the lighter.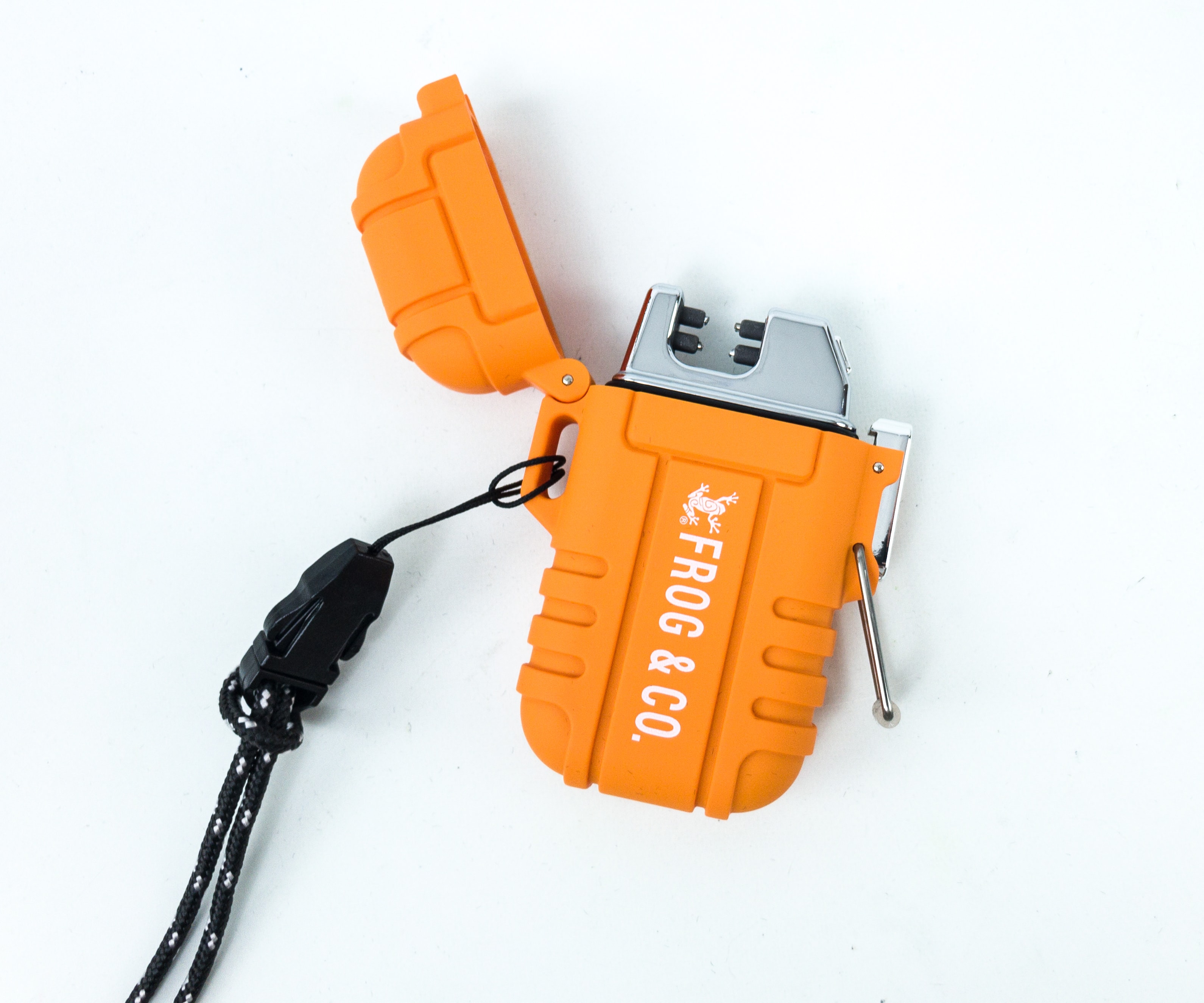 Tough Tesla Lighter is a special type of lighter designed for heavy-duty and outdoor use. It's an electric-powered lighter that can be used 250-300 times per charge with 1.5 to 2 hours charging time.
It's waterproof and windproof too, meaning it can still be used even after being wet or with high volume air surrounding. Such a great tool to bring for camping, survival, or a backyard cookout. All you just need to do is touch the dual arcs to anything flammable and you'll get an instant fire!
This bunch of impressive, innovative, and practical outdoor items proves once again that Nomadik is one of the best outdoor subscriptions today. It makes a convenient and easy way to update our outdoor kit regularly, and it's also a great avenue for discovering new outdoor products to love. Everything in this month's box is pretty useful, especially the lighter and the credit card multi-tool. If you're an outdoor enthusiast like me, this subscription box is just perfect!
What did you think of Nomadik?