BOXYCHARM is a makeup and beauty subscription box that sends out 4-5 deluxe and full-size samples every month. In the past, the items have been mostly full-size products and the boxes have been able to maintain an amazingly high value.
This is a review of the upgraded quarterly BoxyLuxe subscription. You can see the full spoilers for the regular September 2019 BOXYCHARM boxes here. BoxyLuxe contains all the items from one of the variations except for one, and adds additional luxury items in a quarterly upgrade for an upcharge of $28.99 on your existing box once per quarter. You can find more info on BoxyLuxe here.
FYI – Boxycharm recently announced a new Boxycharm PREMIUM subscription, which is different than this – check out all you need to know about Boxycharm Premium here!
Want to grab the September Box? BOXYCHARM has extended this fab coupon code: Now for the month of September, all new subscribers will receive a FREE $39 value Becca Hydra-Mist Set & Refresh Powder. Use coupon code GETMYBECCA at checkout.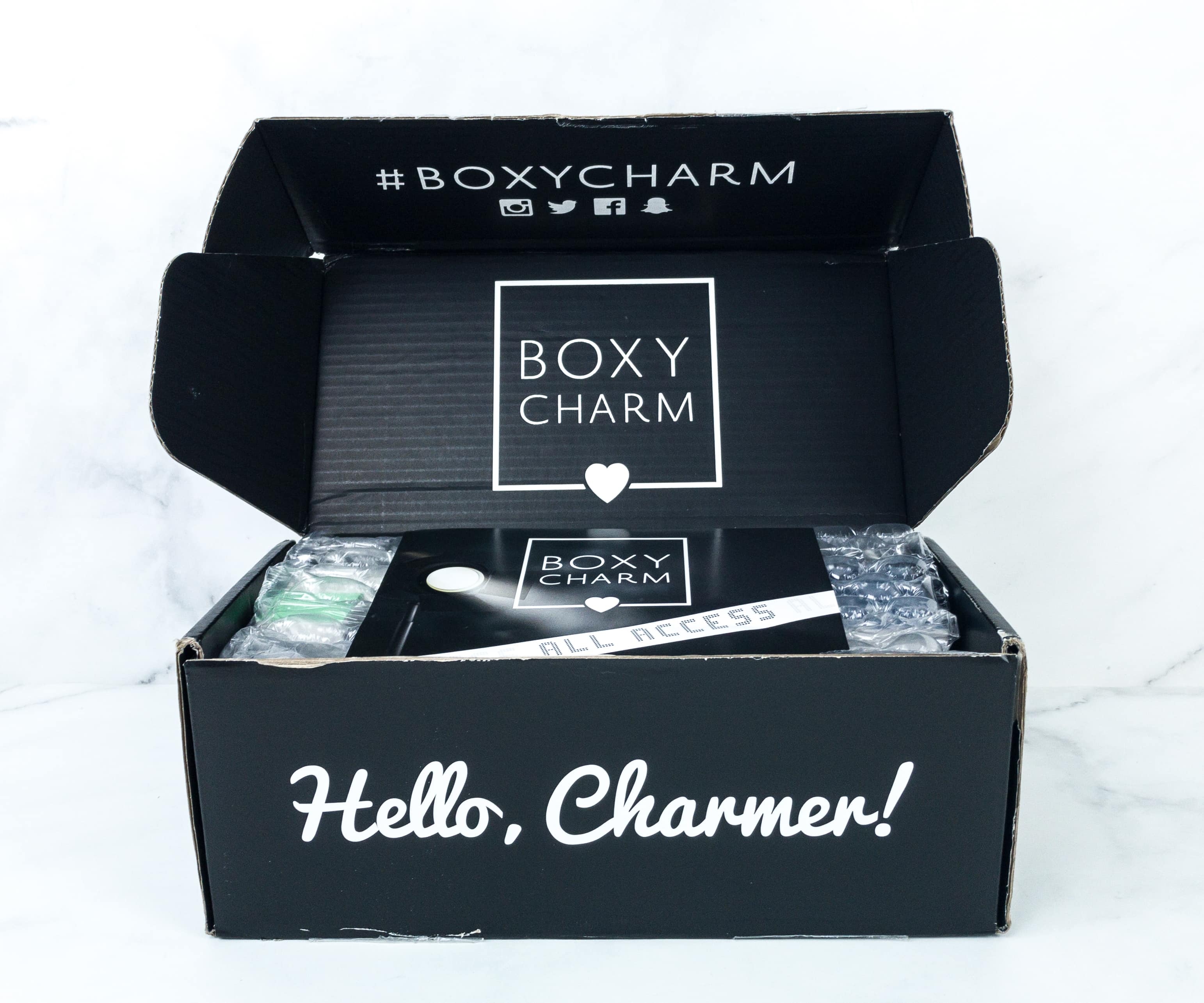 The items are neatly packaged.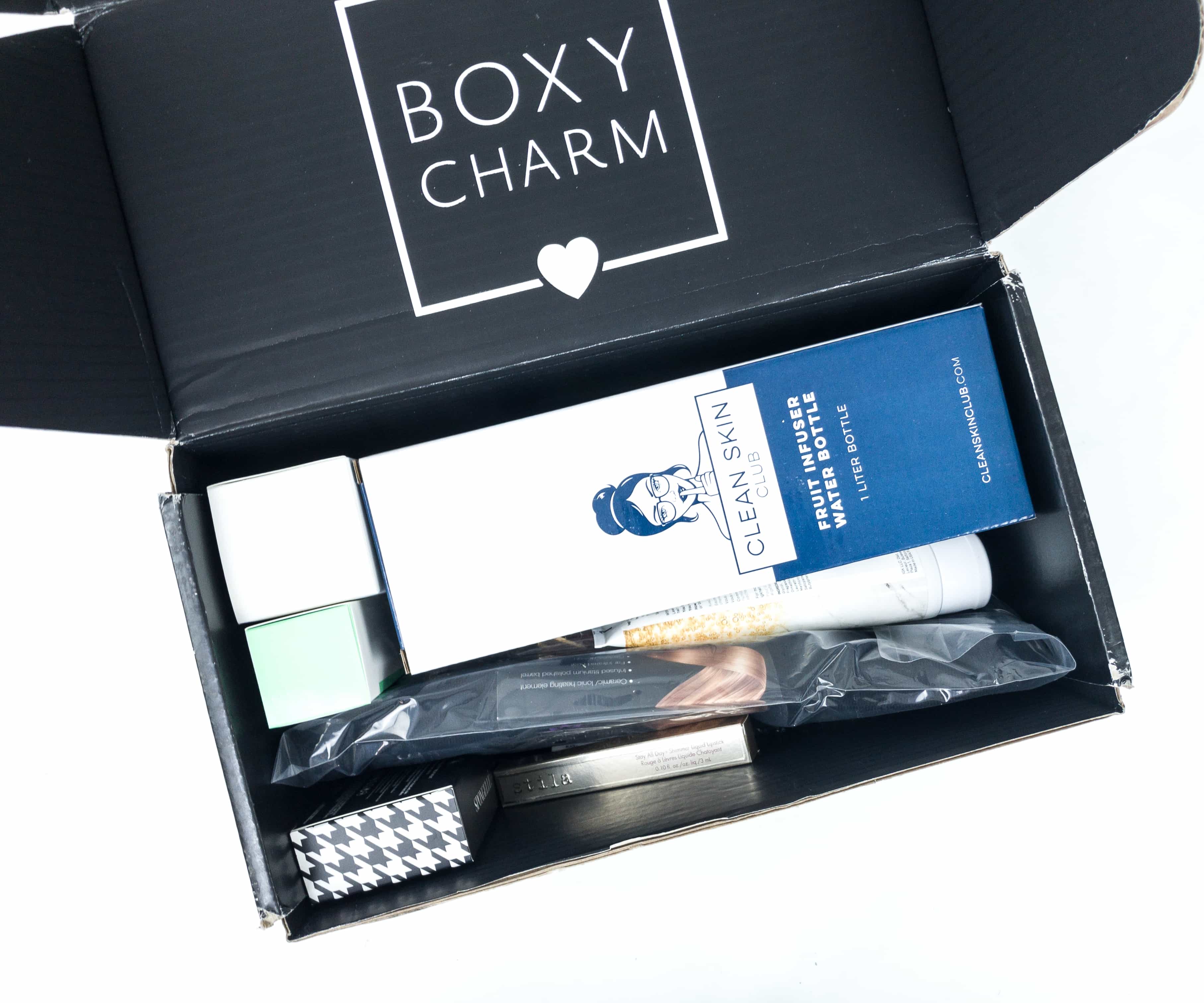 Lots of interesting products here!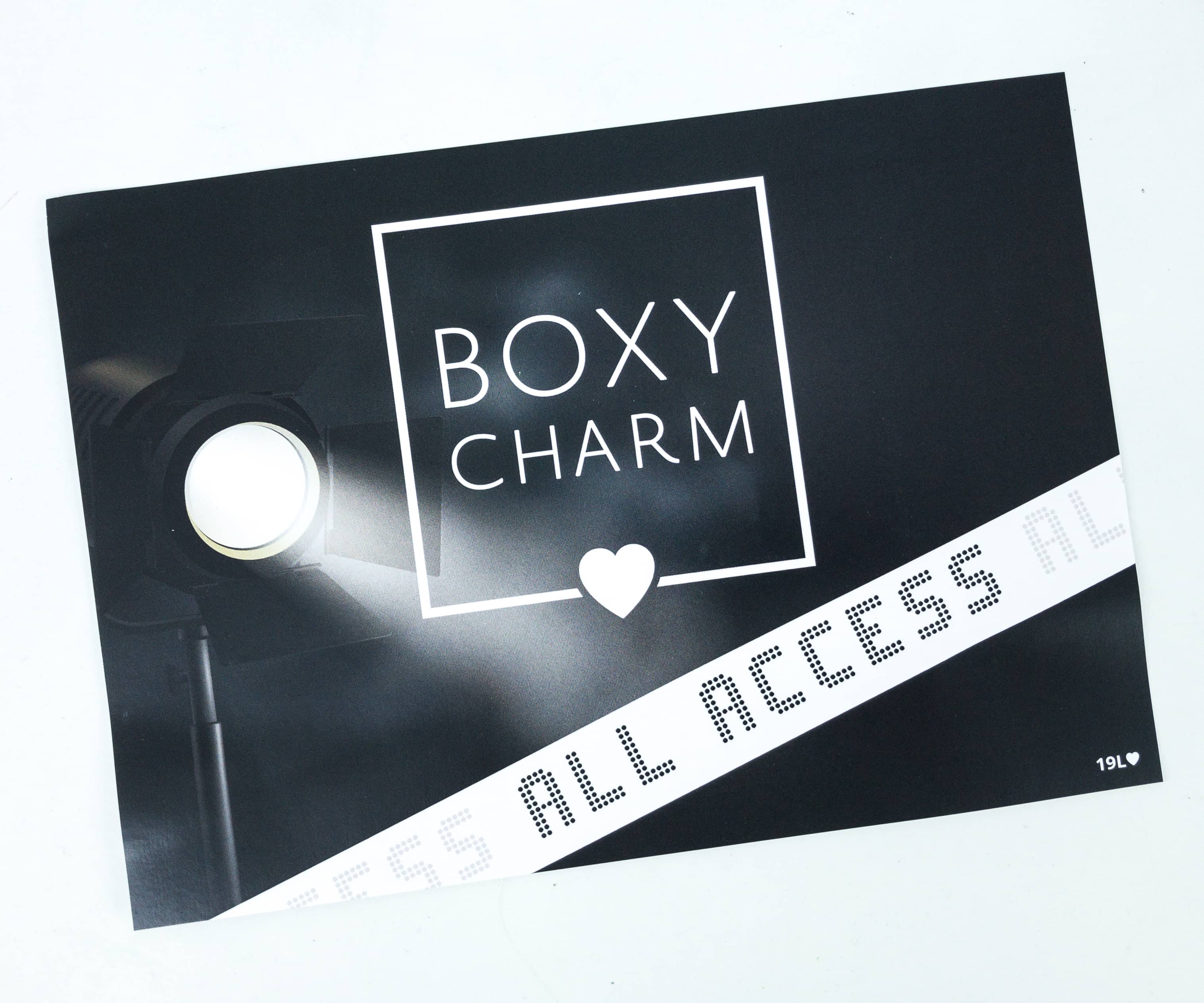 The September 2019 theme is ALL ACCESS!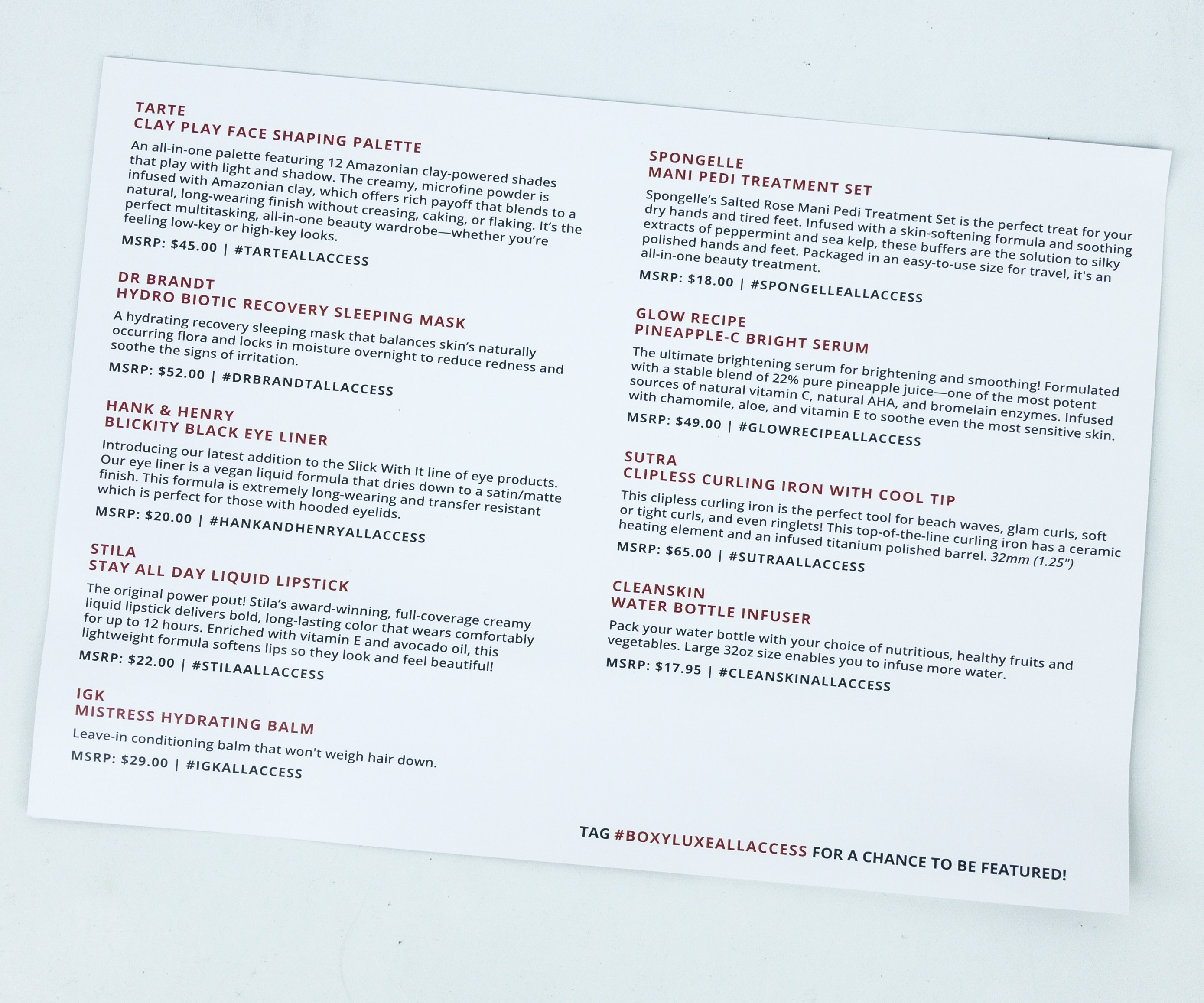 The information card lists all the products in the box, together with a brief description.
Everything in my September 2019 BOXYLUXE! You can see the full spoilers for the different variations of the September 2019 BOXYLUXE boxes here.
Once again, This is a BoxyLuxe review. Up first, BoxyLuxe Items!
Spongelle Salted Rose Mani Pedi Treatment Set ($18) Subscribers will get this (together with the Clear Skin Water Bottle Infuser) OR Tarte Park Ave Princess Chisel Palette OR Too Faced Natural Face Palette. Of course, our hands and feet deserve love and care too! This manicure-pedicure treatment set is composed of two buffers infused with peppermint and sea kelp. They're soothing and easy to use, giving you a spa-like feel even when you're just at home.
The soft side is for cleansing the skin and the textured side is for exfoliation and stimulating circulation. These buffers are vegan-friendly and cruelty-free!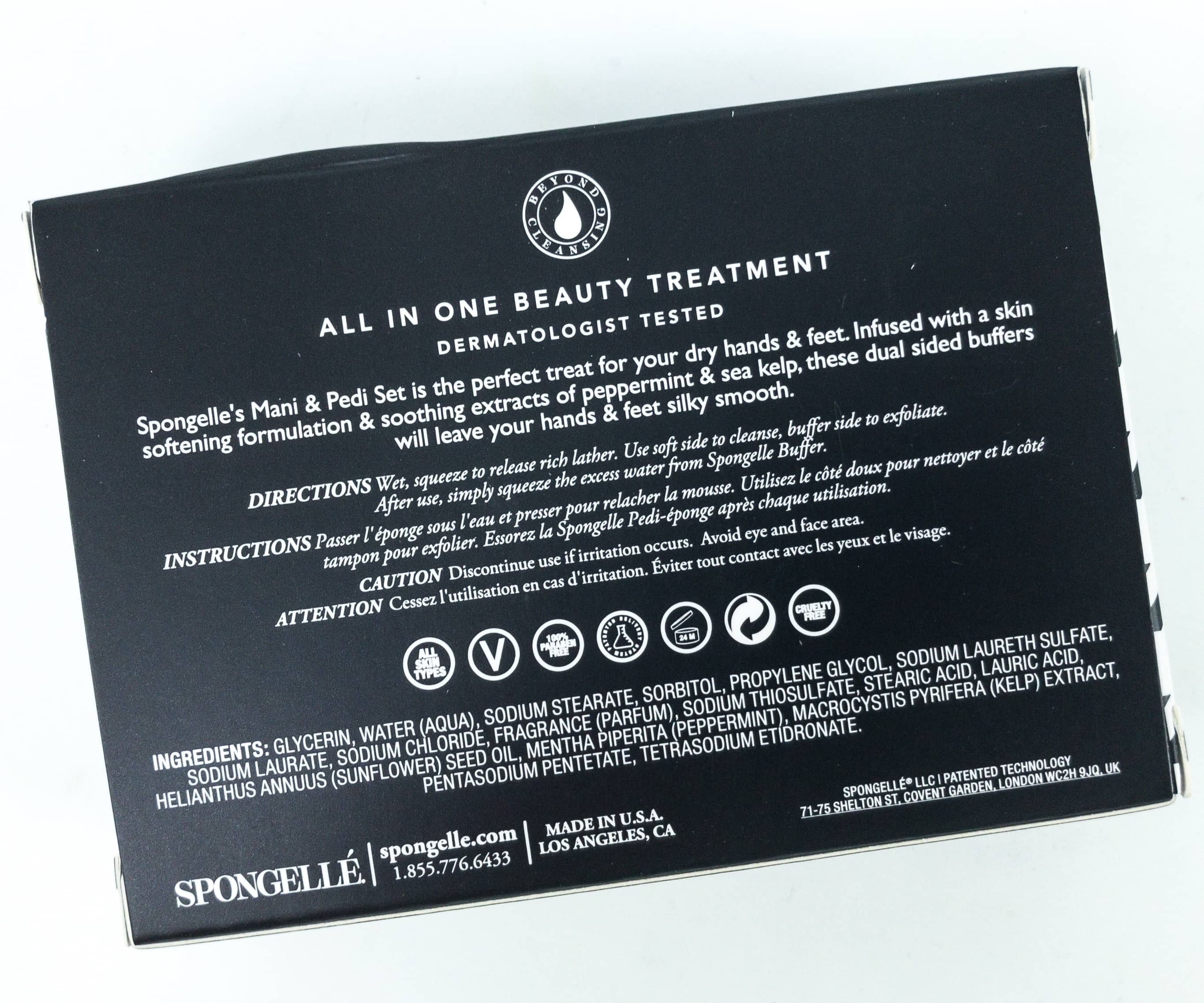 To use, just wet the sponge and then squeeze to release the lather.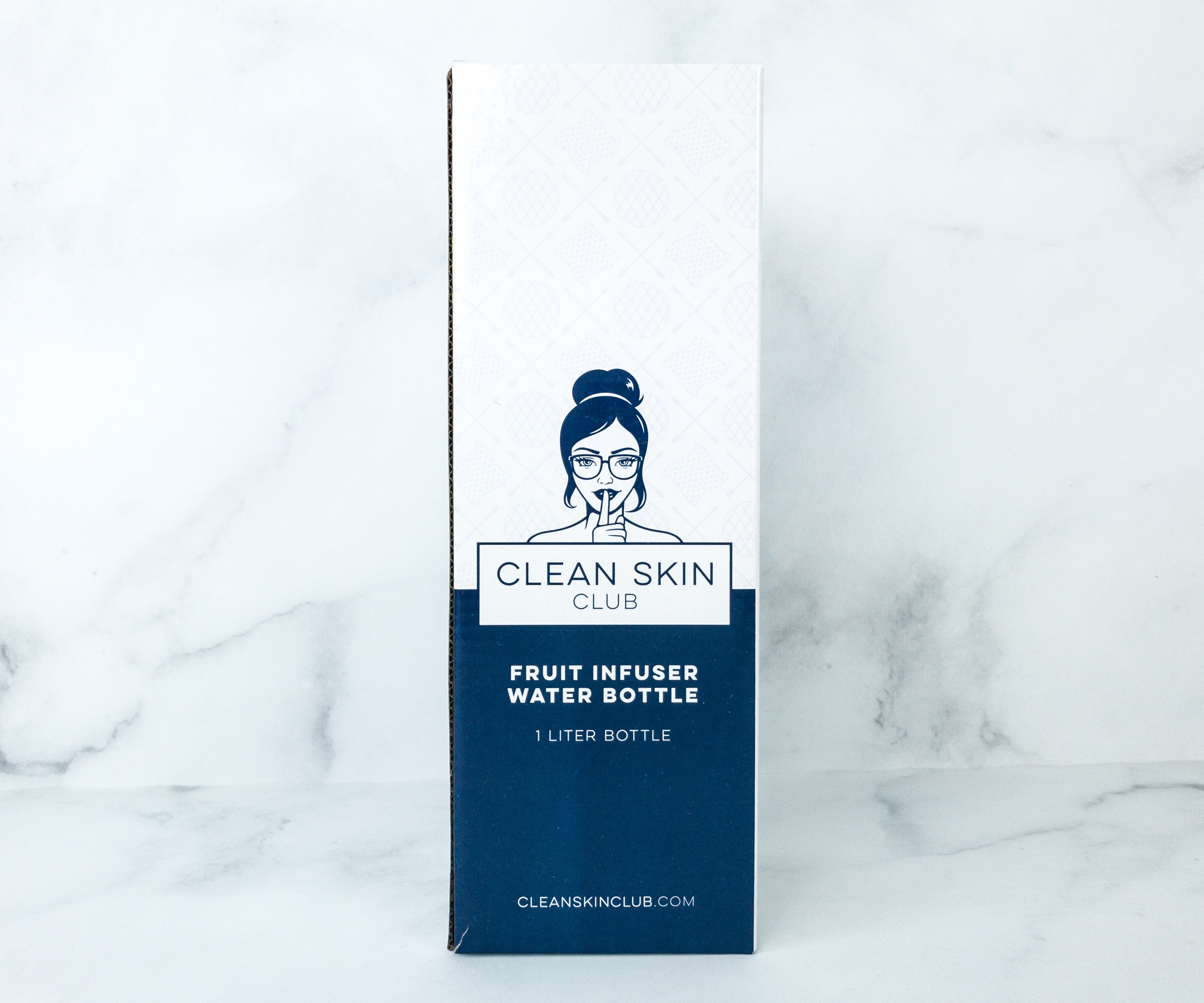 Clean Skin Club Fruit Infuser Water Bottle ($17.95) Subscribers will get this (together with the Spongelle Mani Pedi Treatment Set) OR Tarte Park Ave Princess Chisel Palette OR Too Faced Natural Face Palette. This water bottle is the perfect companion to keep us hydrated, which in the long run helps keep our skin clear as well. If you're tired of plain water, this is also perfect for you because it's made specifically for infusing fruits with water!
This bottle is BPA-free. Since it's reusable, it also makes an eco-friendly alternative for plastic cups and bottles.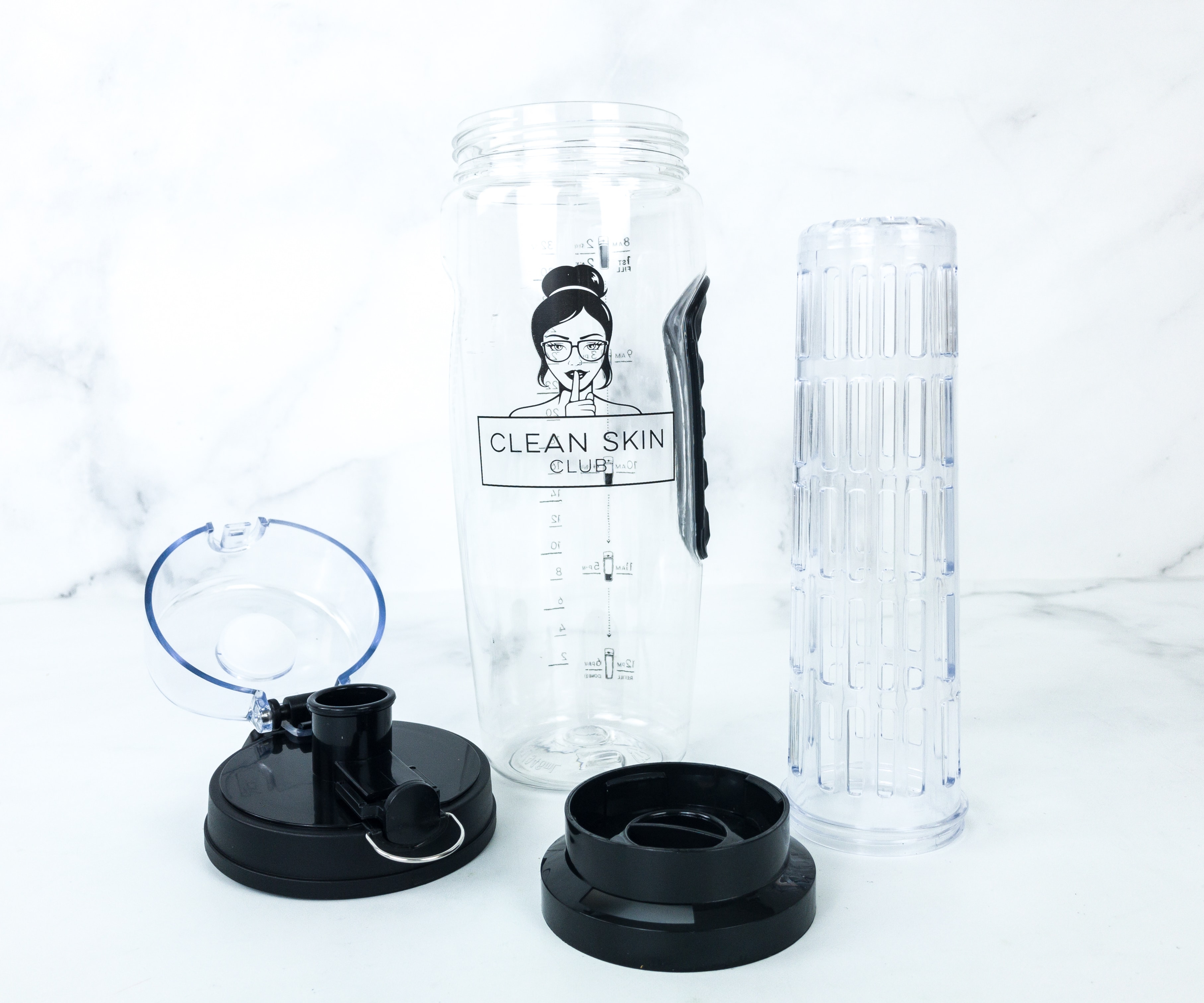 Aside from the water container itself, there's also the fruit infuser basket and water spout.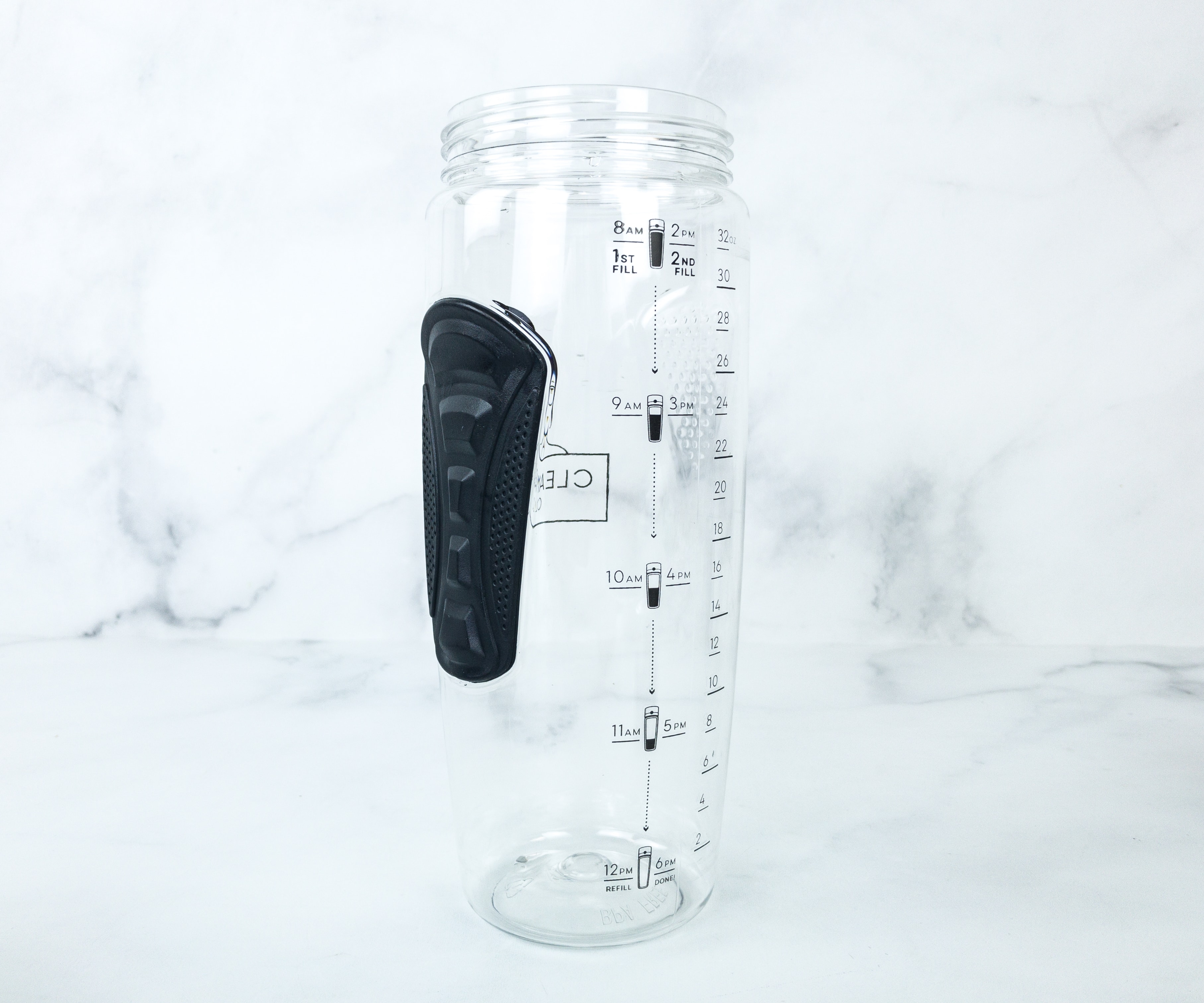 In case you don't want to infuse fruits, that's okay as well. Just remove the basket from the container and fill it with water.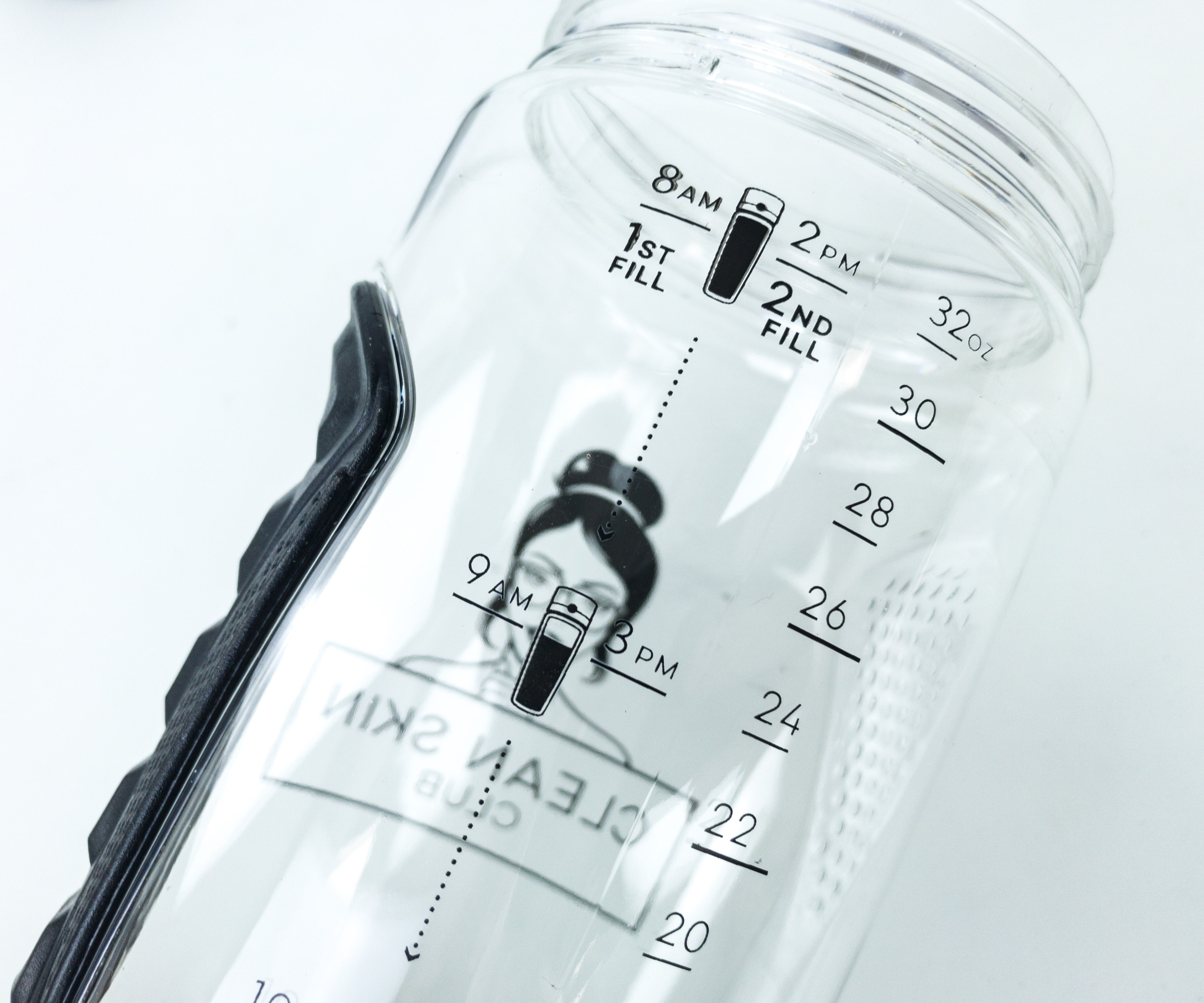 I love that the container is marked with measurements and even the time I'm supposed to drink water, so it's easier to keep track of my water intake.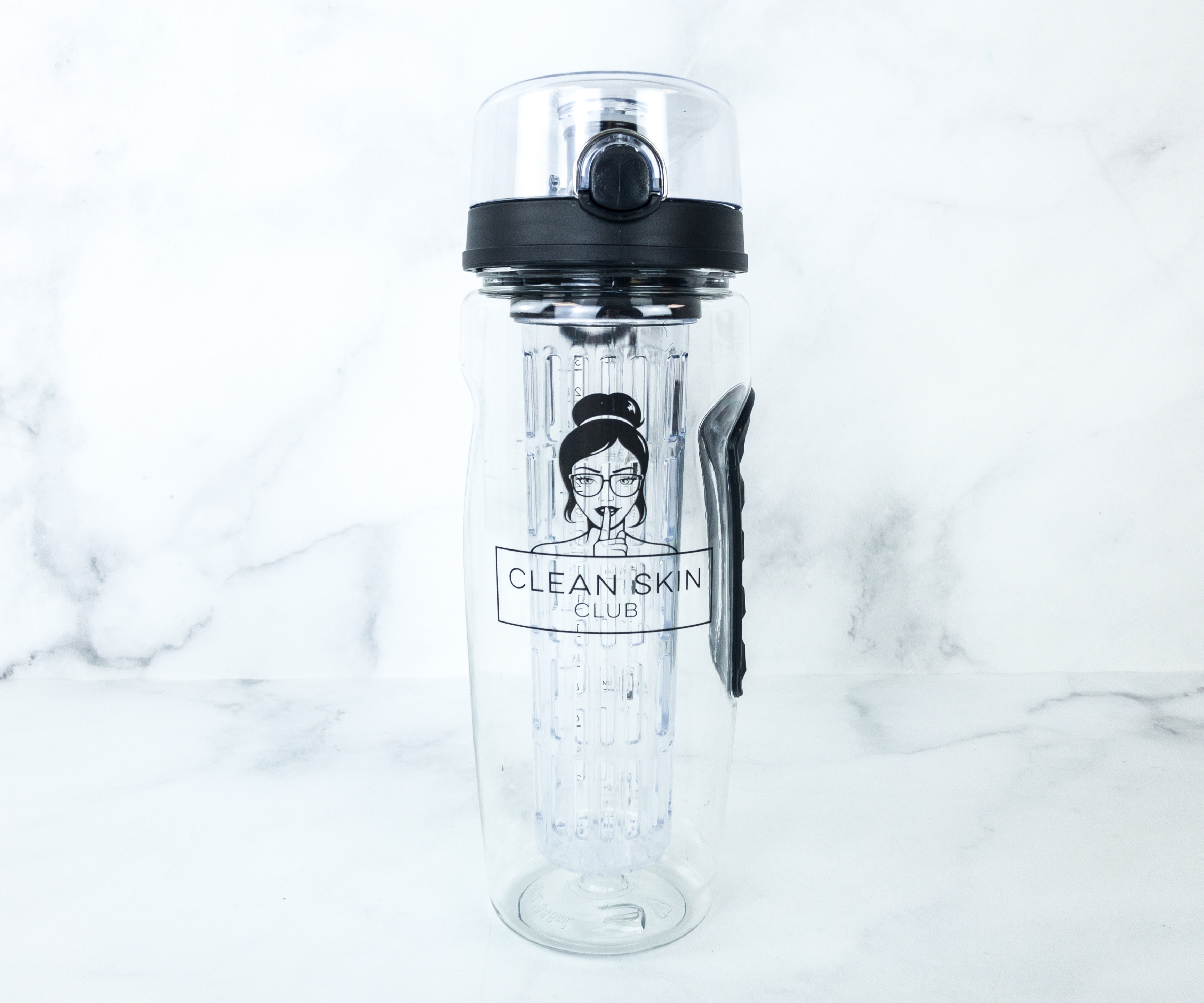 It can contain up to 32 oz of liquid and it fits most car holders, so you can bring it on-the-go!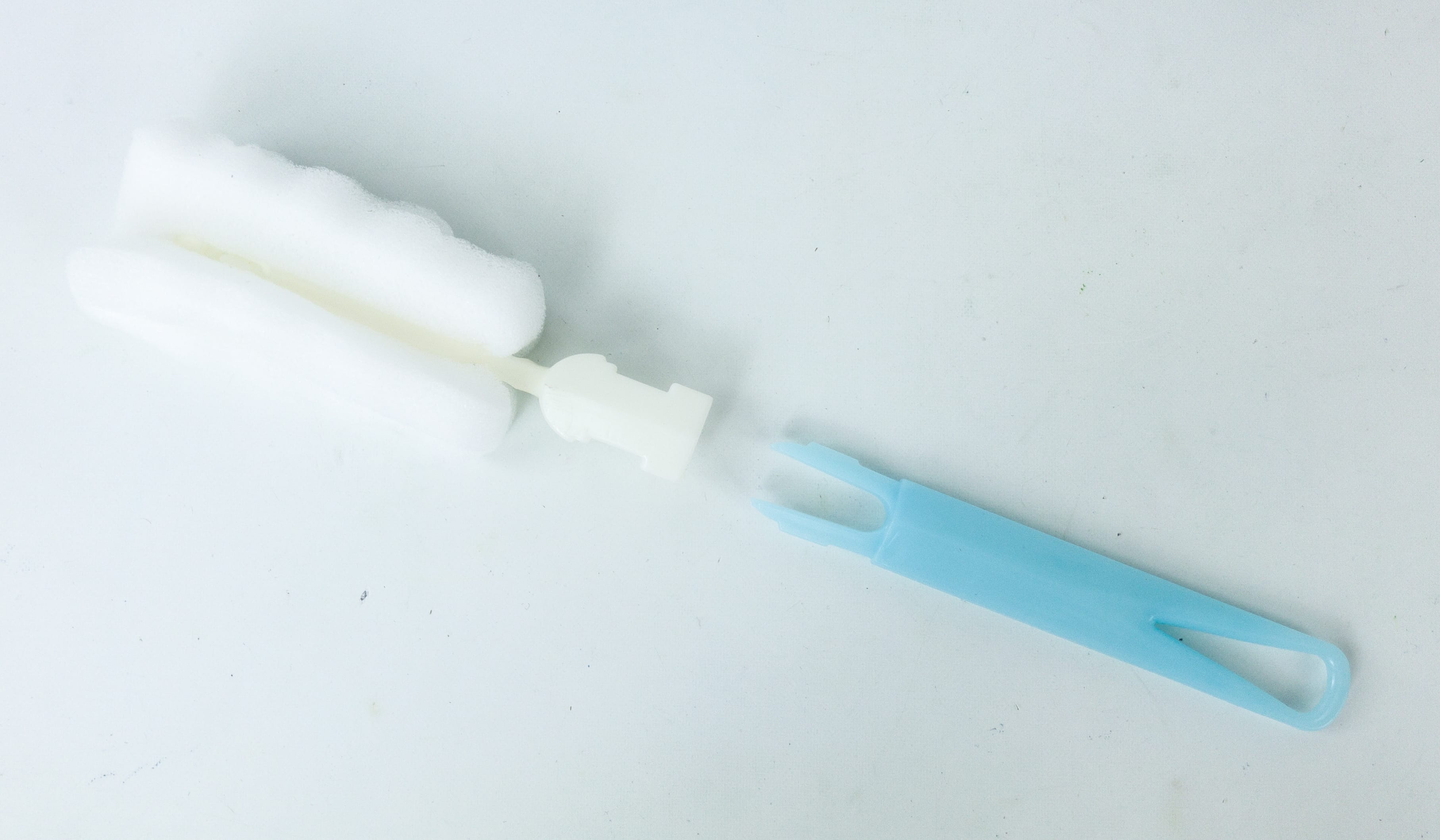 Cleaning it is not a problem either, as it comes with its own cleaning brush.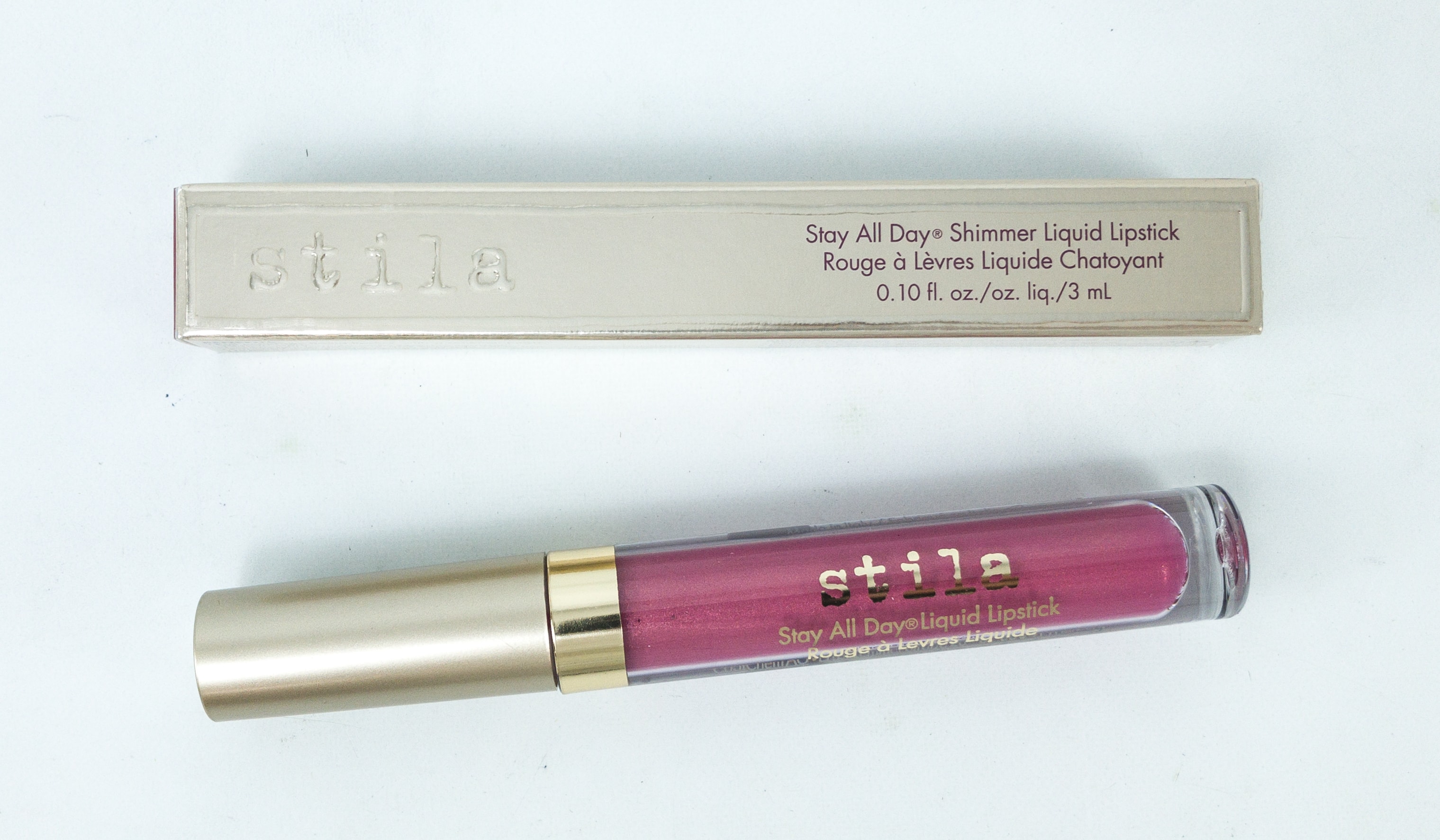 Stila Stay All Day Shimmer Liquid Lipstick in Patina Shimmer ($22) Subscribers will get 1 of 3 shades. This one is for fans of metallic and shimmery lipsticks! I got it in Patina Shimmer, a dusty rose shade.
Just a couple of sweeps and my lips became instantly gorgeous. It applies smoothly and it's non-drying, so I have no problems wearing it all day long.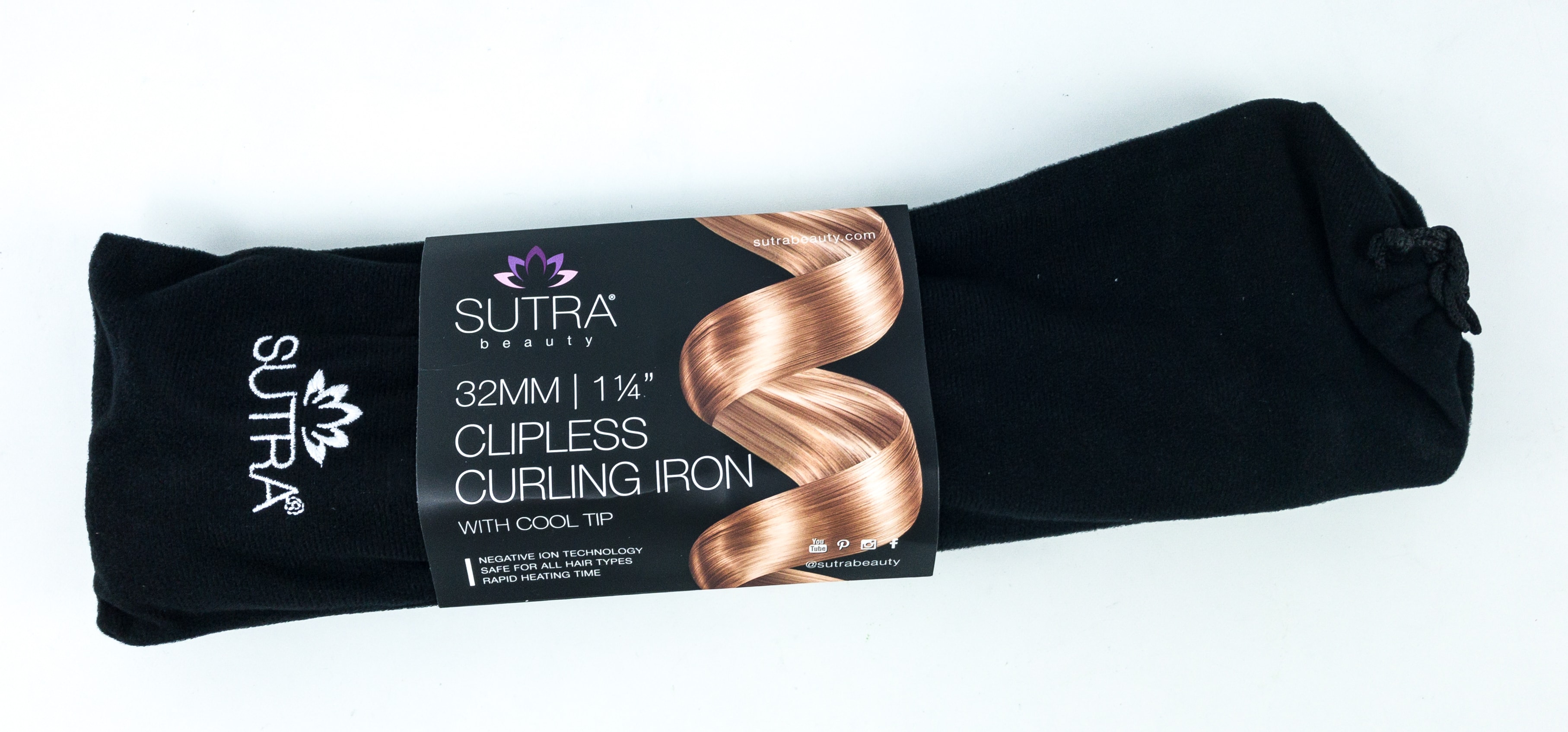 Sutra Beauty Clipless Curling Iron ($74.99) Subscribers will receive this OR MODA Makeup Brushes 8pc Brush Kit. Sexy waves will never go out of style, that's why a curling iron is a must-have hair styling tool. This one comes with a ceramic heating element and an infused titanium polished barrel.
It also includes a warranty and safety card, plus a 25% off coupon code from Sutra Beauty.
The curling iron arrived in a reusable drawstring bag.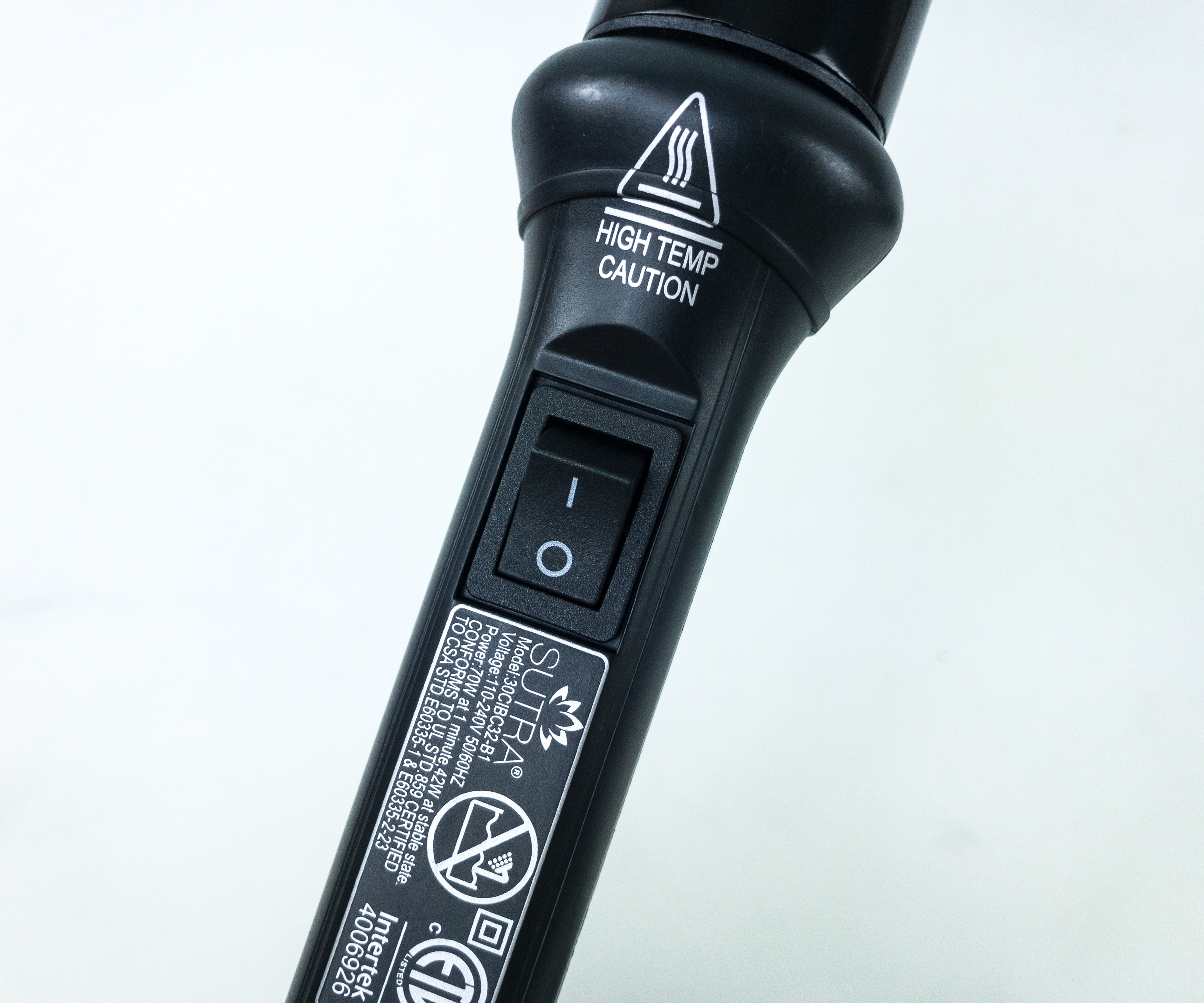 It's a dual voltage iron, with an ergonomic grip handle.
The curling iron also features a swivel cord. It's easier to maneuver, so no more tangled wires.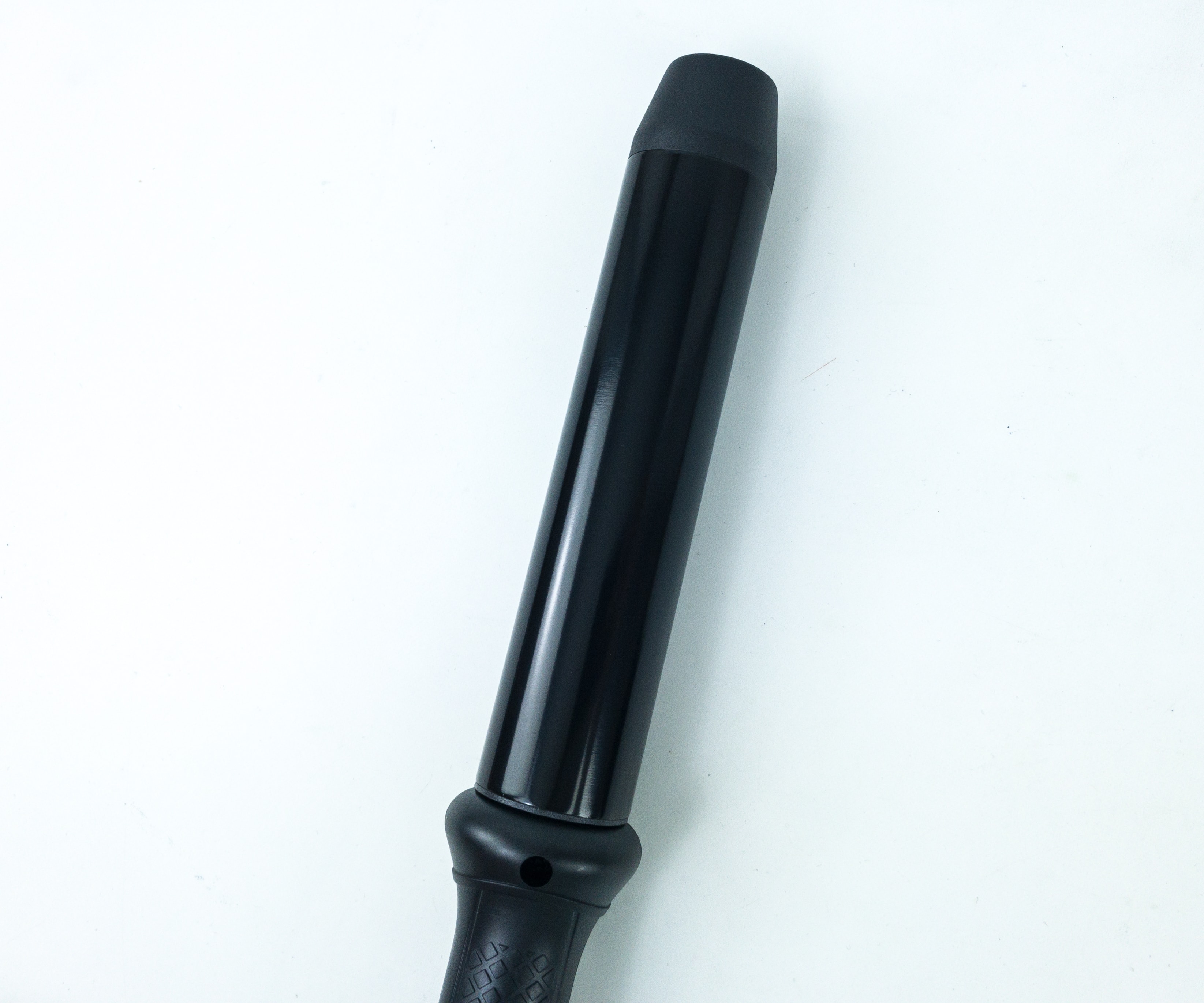 Another amazing feature of the iron is that it uses the Far Infrared & Ionic Technology, which makes it safer than the usual curlers because it doesn't break hair cuticles. As a result, your curls are softer and shinier.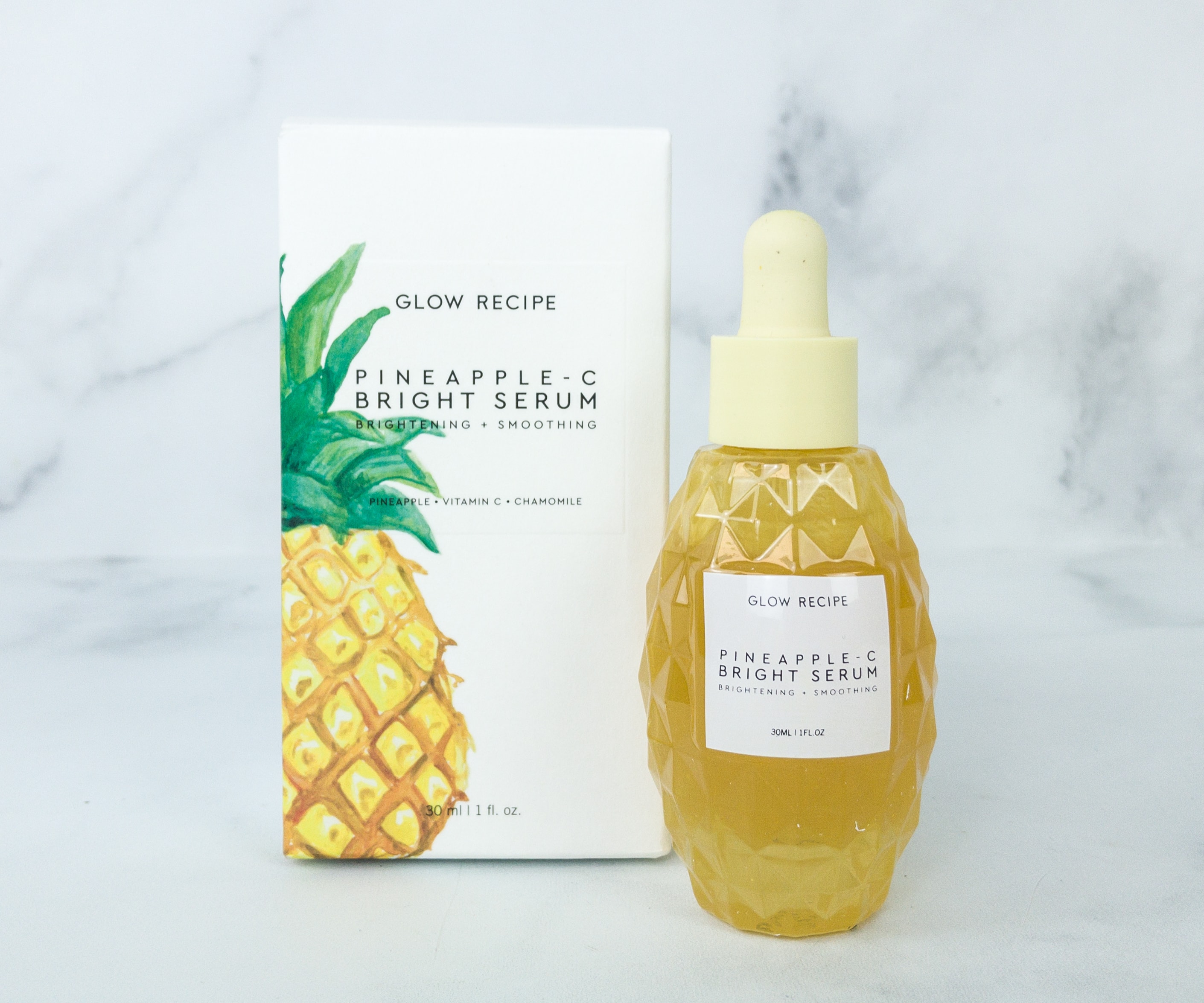 Glow Recipe Pineapple – C Bright Serum ($49) Subscribers will get this OR Sunday Riley Tidal Brightening Enzyme Water Cream. This serum easily caught my attention with its pineapple-shaped dropper bottle packaging! With a healthy combination of pineapple and chamomile, it helps improve your skin by brightening your complexion, shrinking pore size, and delivering hydration. It's also rich in anti-oxidants and ideal even for those who have sensitive skin.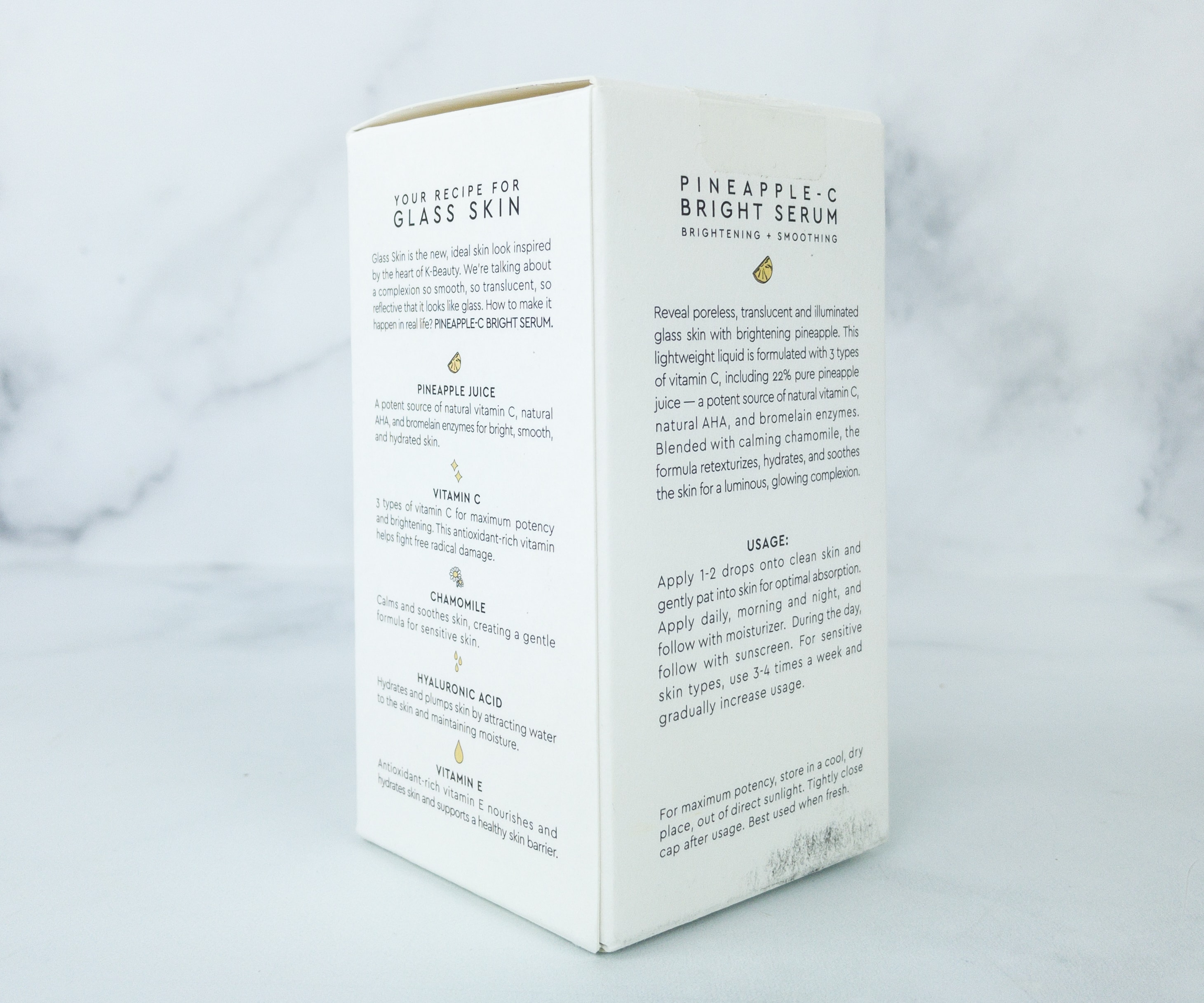 A couple of drops is enough for each application. It's recommended to be used morning and night to achieve glowing skin. The formula is light yet nourishing. It made my skin feel refreshed as it sank right in. No greasy residues either, so applying makeup afterward is not a problem.

IGK Mistress Hydrating Hair Balm ($29) Everyone gets this item. Ideal whether for straight, wavy, or curly hair, this balm helps keep frizz at bay and your locks more manageable. I have fine hair and this worked for me. It also provides UV/heat protection, so no worries even if you often undergo heat styling or blow-drying. Since it comes in a tube packaging, it's less messy. The formula is rich yet it doesn't weigh my hair down unlike other balms.
And now items that were also in the regular BOXYCHARM boxes (don't forget, there were variations!)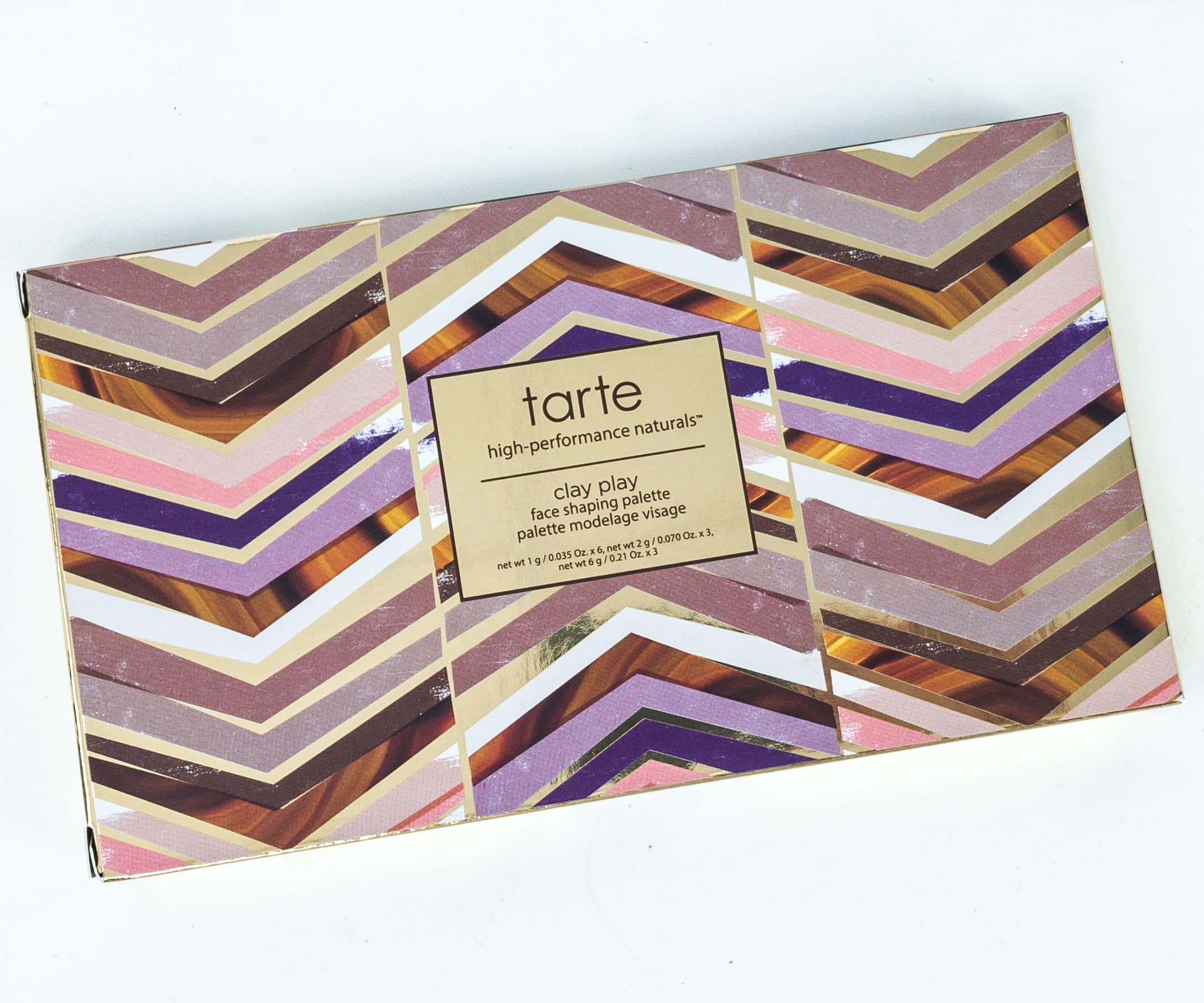 Tarte Clay Play Face Shaping Palette ($45) Subscribers will get this OR Violet Voss Essentials Eyeshadow Palette. This palette contains 12 shades, including eyeshadows and contouring powders to keep you glammed up and to make it look like it's done by a professional.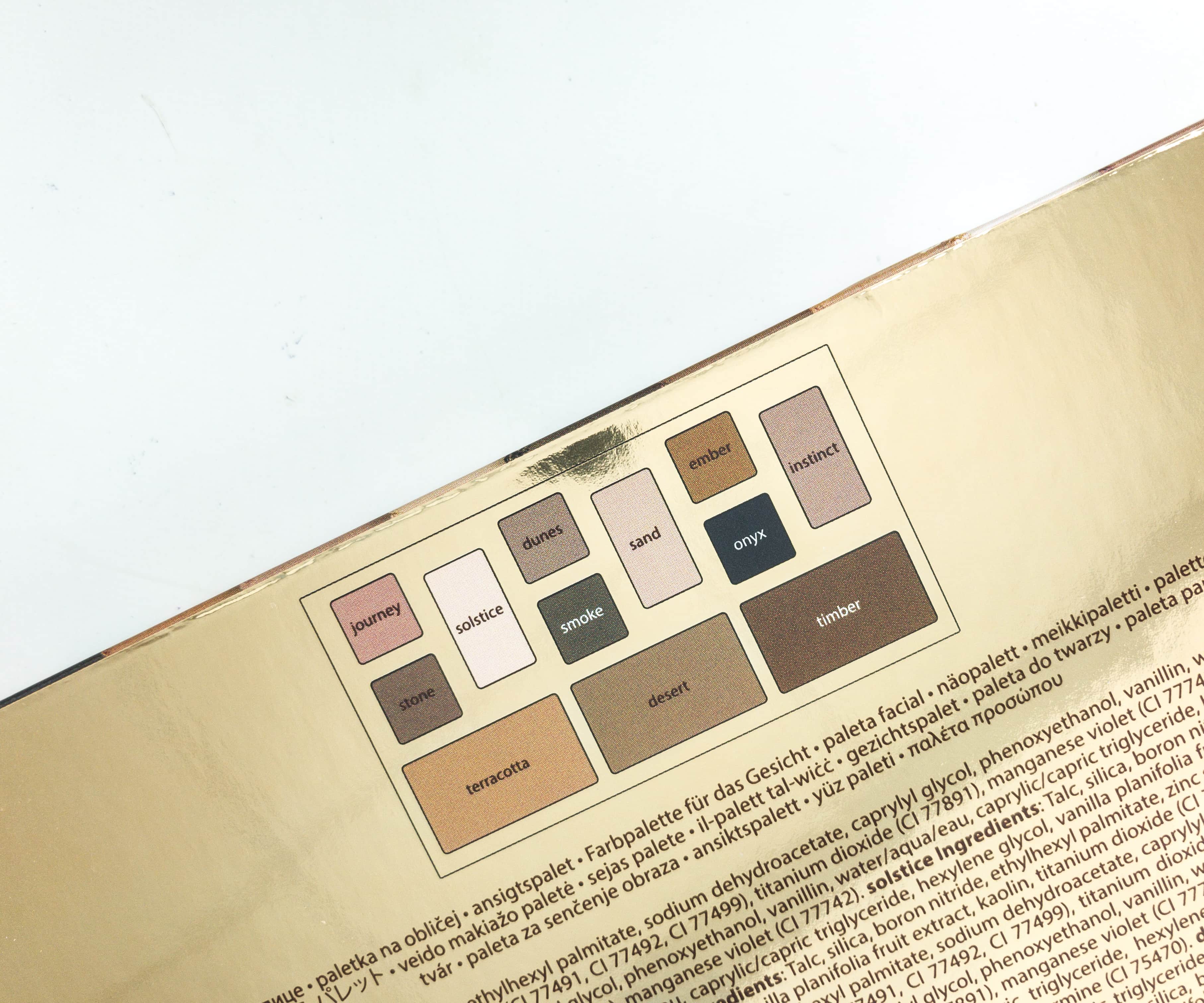 From neutral to smoky shades, the palette caters to various skin tones. I love multipurpose makeup items, so this is a huge win for me. It's also ideal to bring for travels, so you don't have to pack all sorts of makeup in your suitcase. You can just stash this one and go.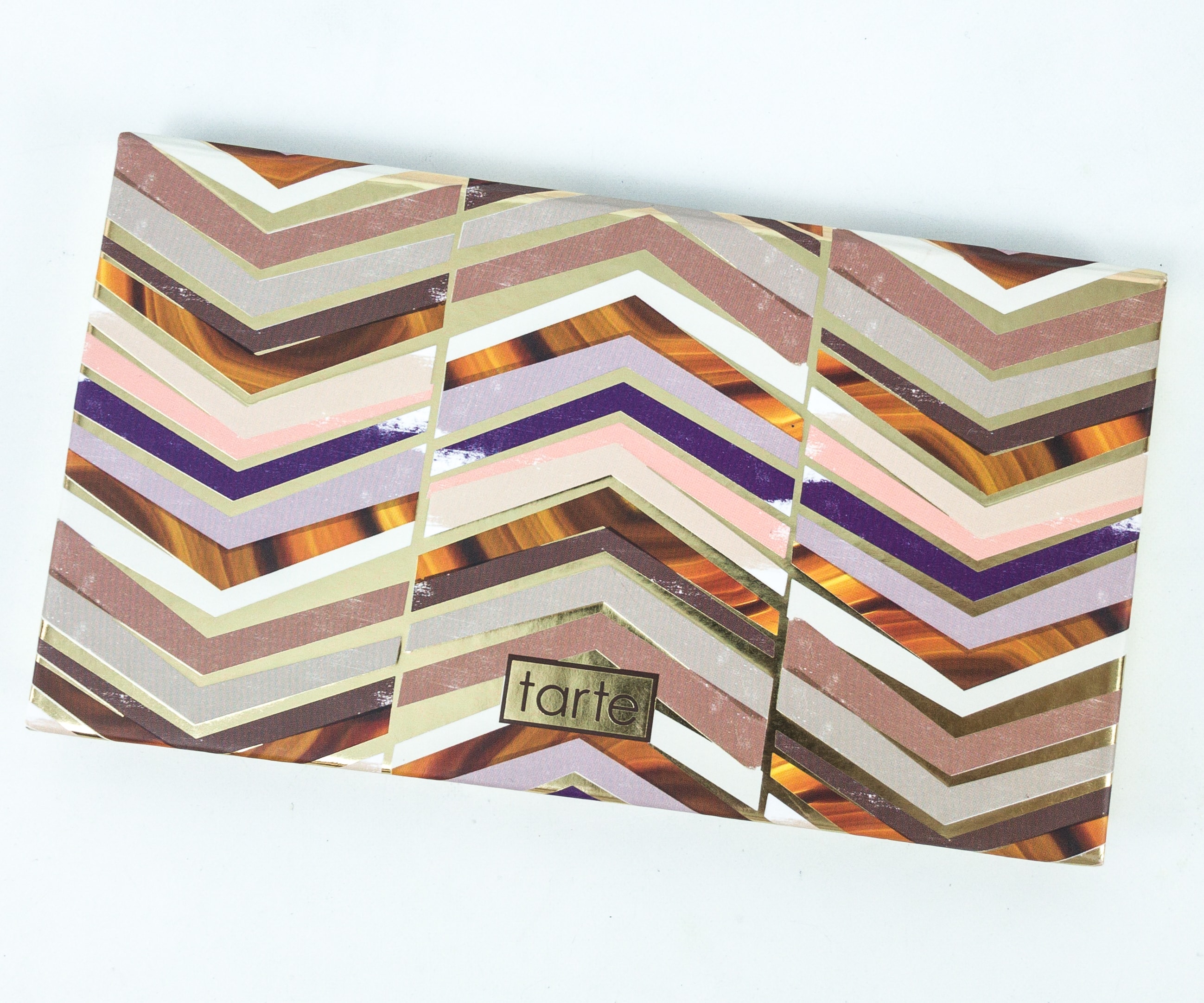 Made with Amazonian clay, these shades blend like a dream and stay on for a long time. The color payoff is good, and there's no streaking or flaking either!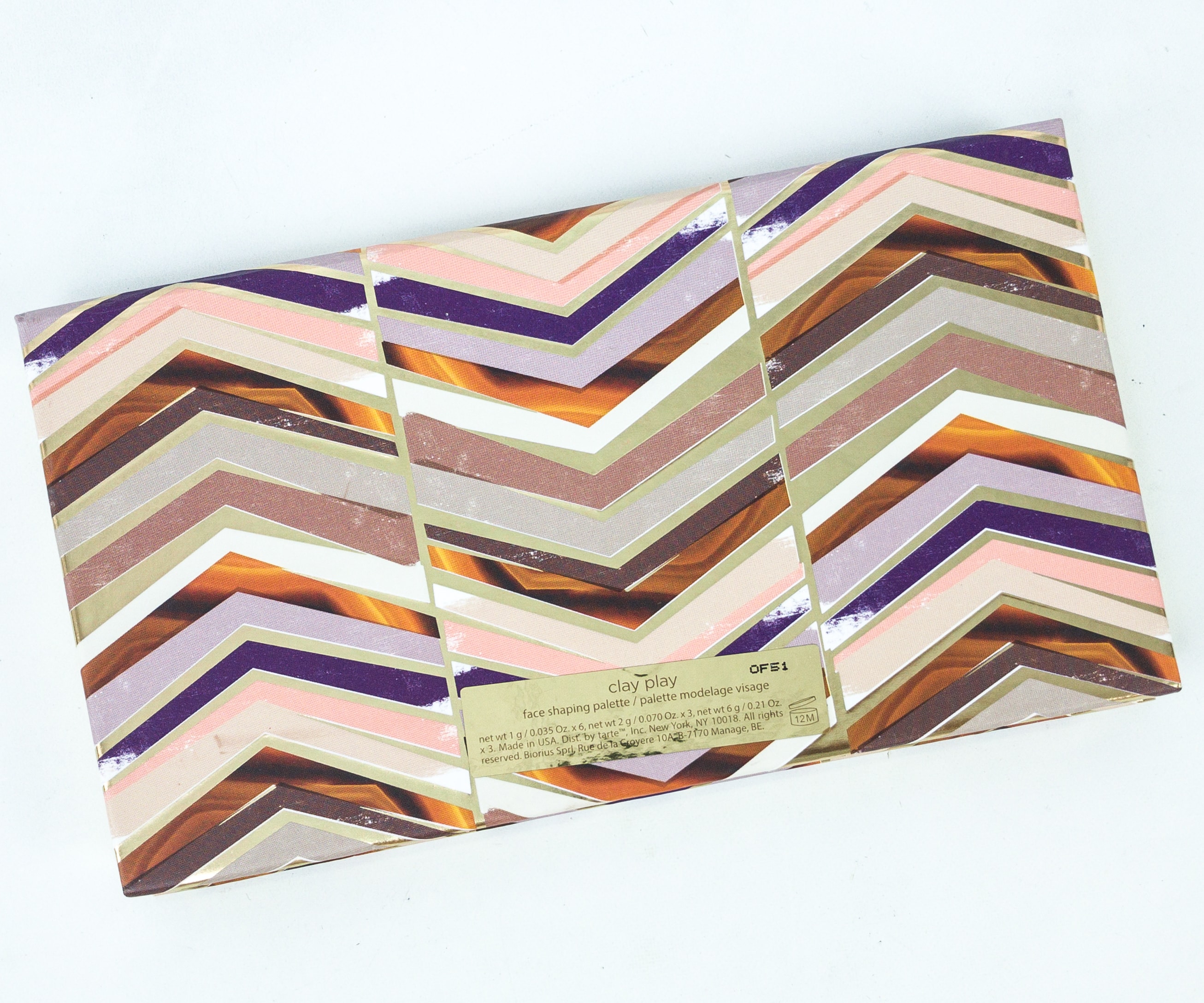 Aside from Amazonian clay, they also contain soothing mineral pigments and antioxidant-rich vanilla extract!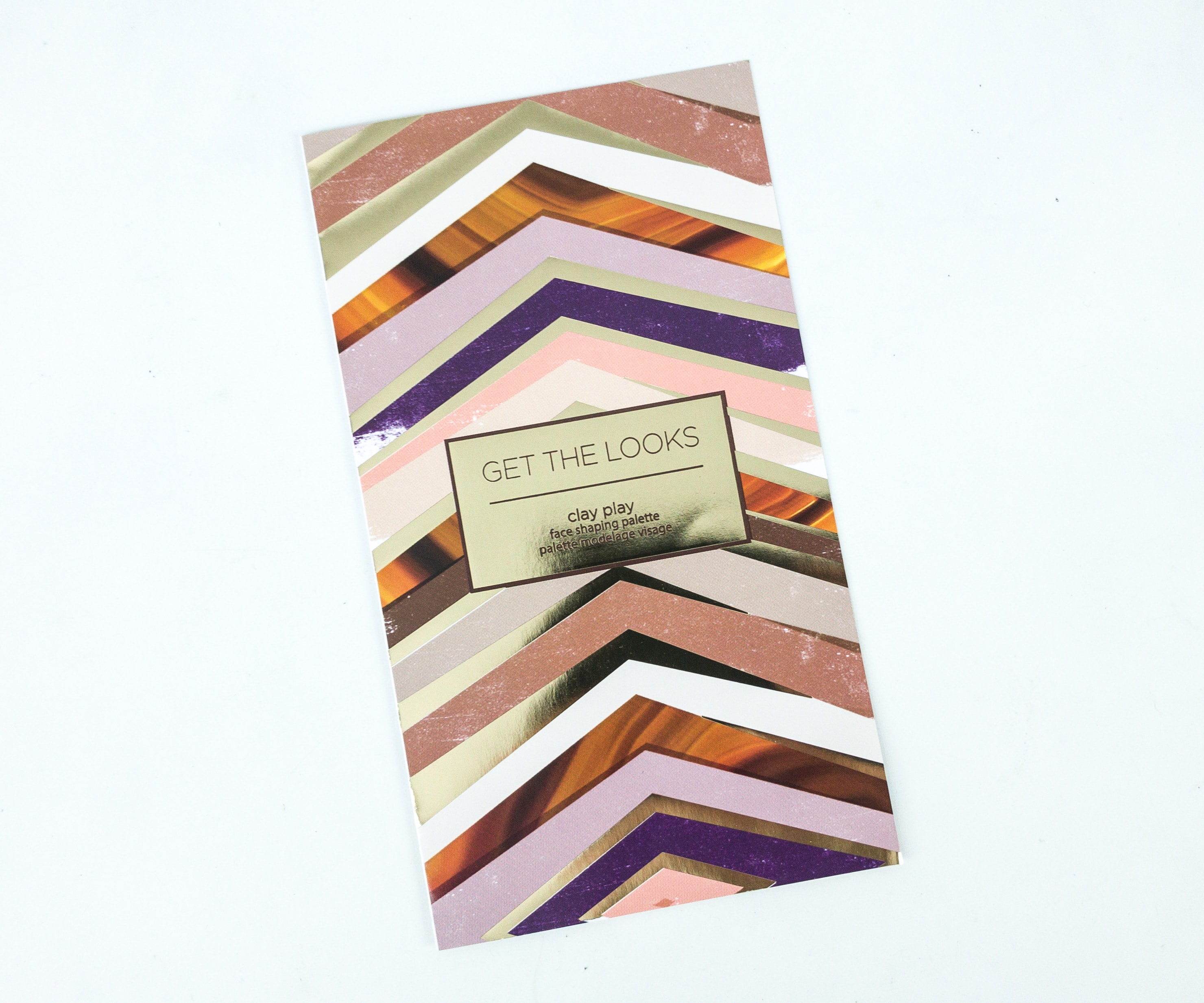 The palette also included a pamphlet.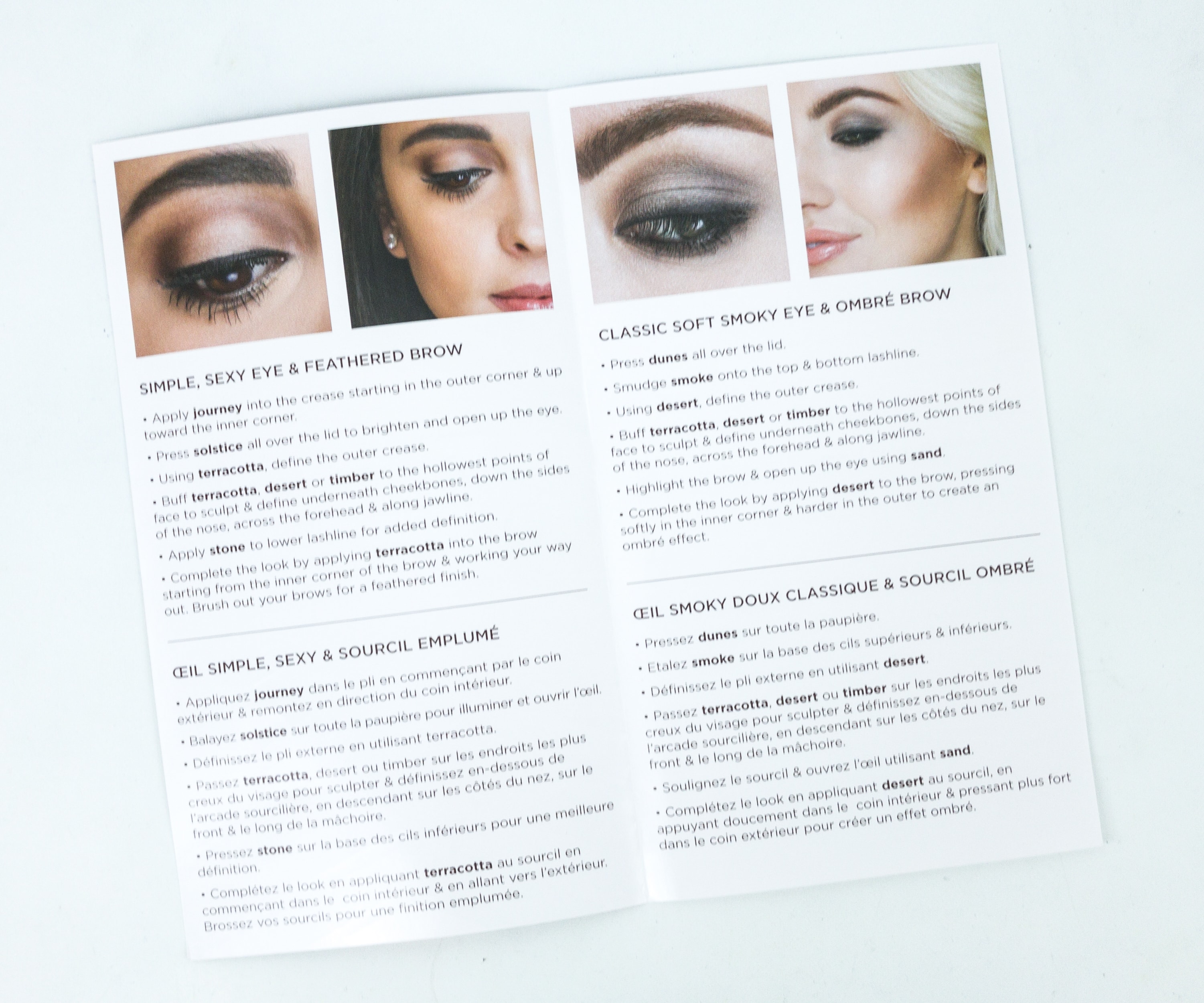 This pamphlet gives us an idea on how to mix and match the colors to create certain looks!
This is helpful, especially for makeup newbies. Aside from the detailed instruction, they even included photos so you can easily check if you did the right thing.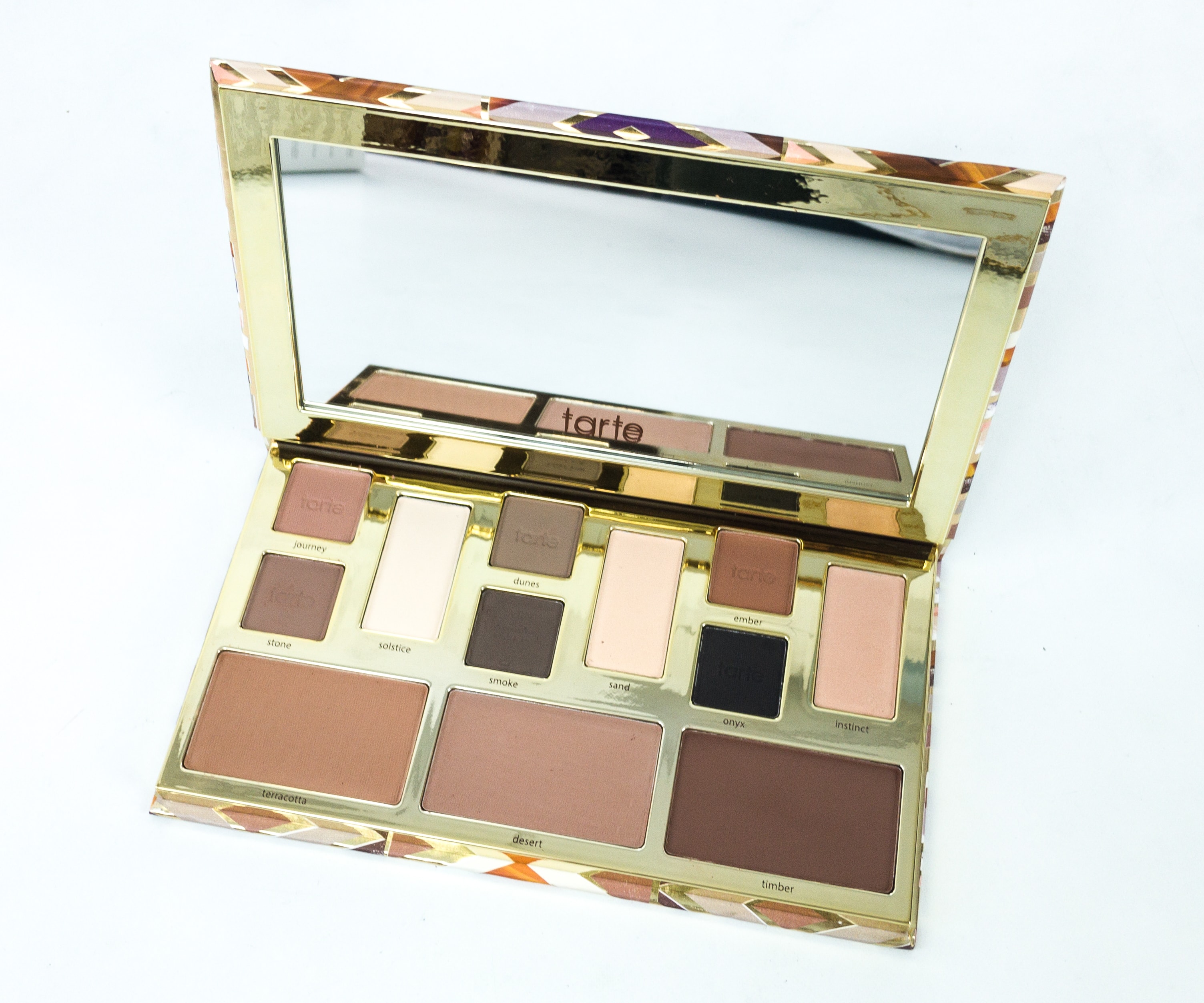 The palette comes with a mirror for easy and fuss-free retouching. On top of the palette, there are 9 pigmented eyeshadows/eyebrow colors, and at the bottom are 3 universal, contouring face powders.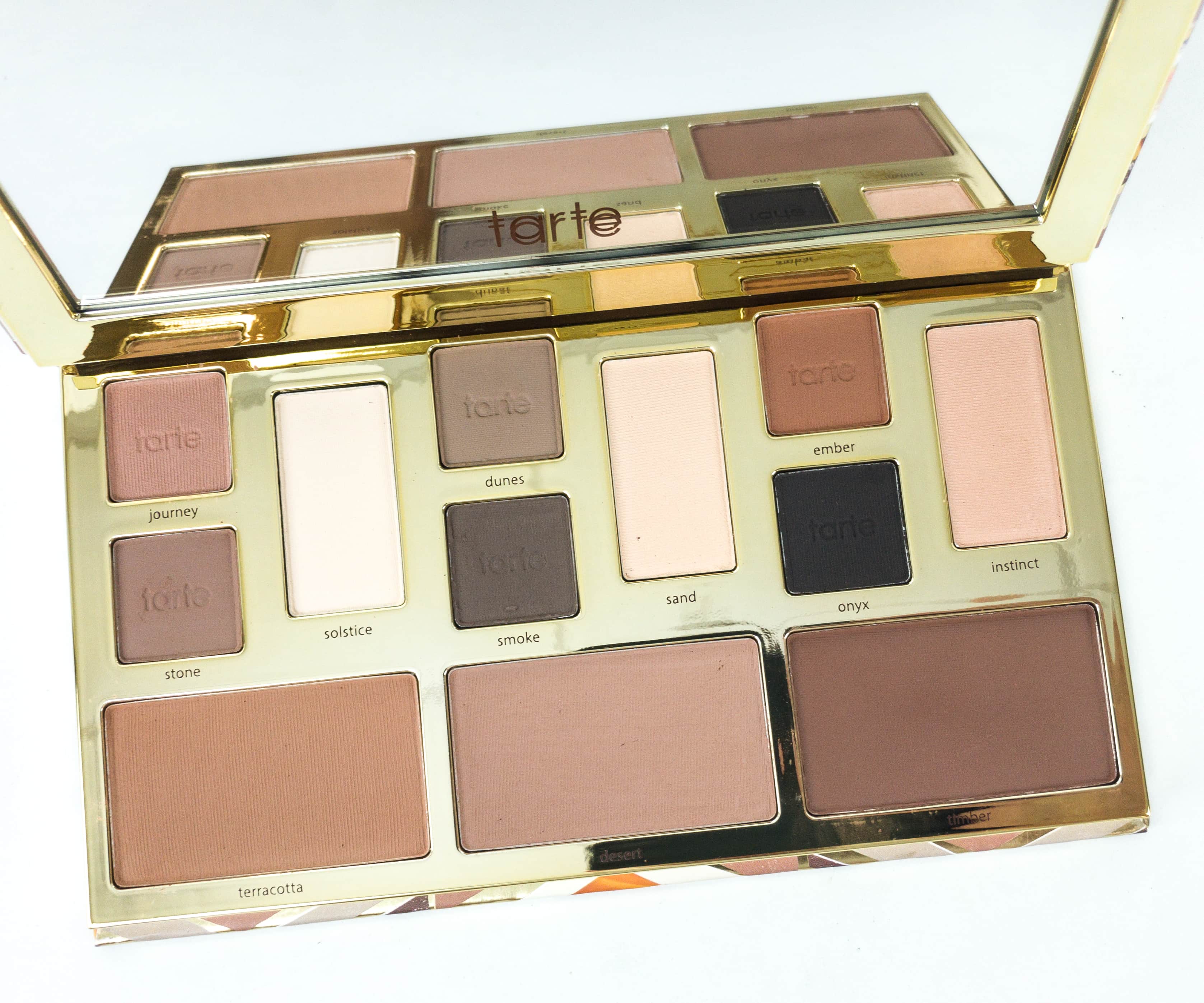 The shades names are Journey (rosy buff), Stone (rosy brown), Solstice (ivory), Terracotta (warm taupe), Dunes (slate brown), Smoke (coffee), Sand (cream), Desert (cool taupe), Ember (amber brown), Onyx (black), Instinct (buff), and Timber (chestnut). This palette is a contour makeup enthusiast's dream come true. The shades are pretty versatile, so you can experiment all you want.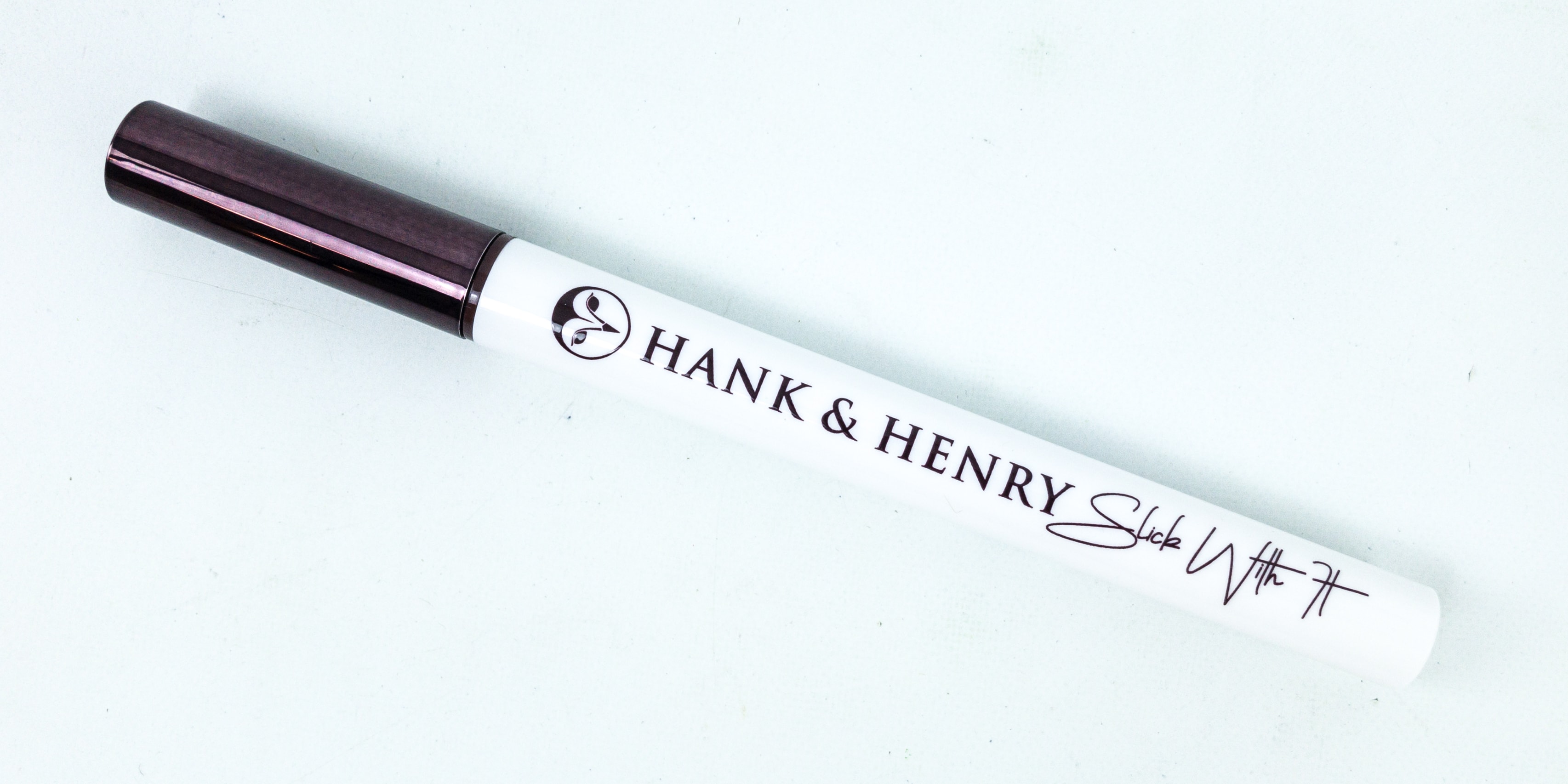 Hank & Henry Beauty Blickity Black Long-Wear Liquid Eyeliner ($17) This is a variant item. Subscribers received this or M·A·C Cosmetics Frost Lipstick in CB 96. Your eyeliner can make or break your whole look, so getting a good one is really important! This one is quite promising, as it is made with a vegan formula.
It didn't disappoint! The liner glides smoothly and then dries down quickly, leaving a matte finish.
It's also well-pigmented, but it doesn't blotch!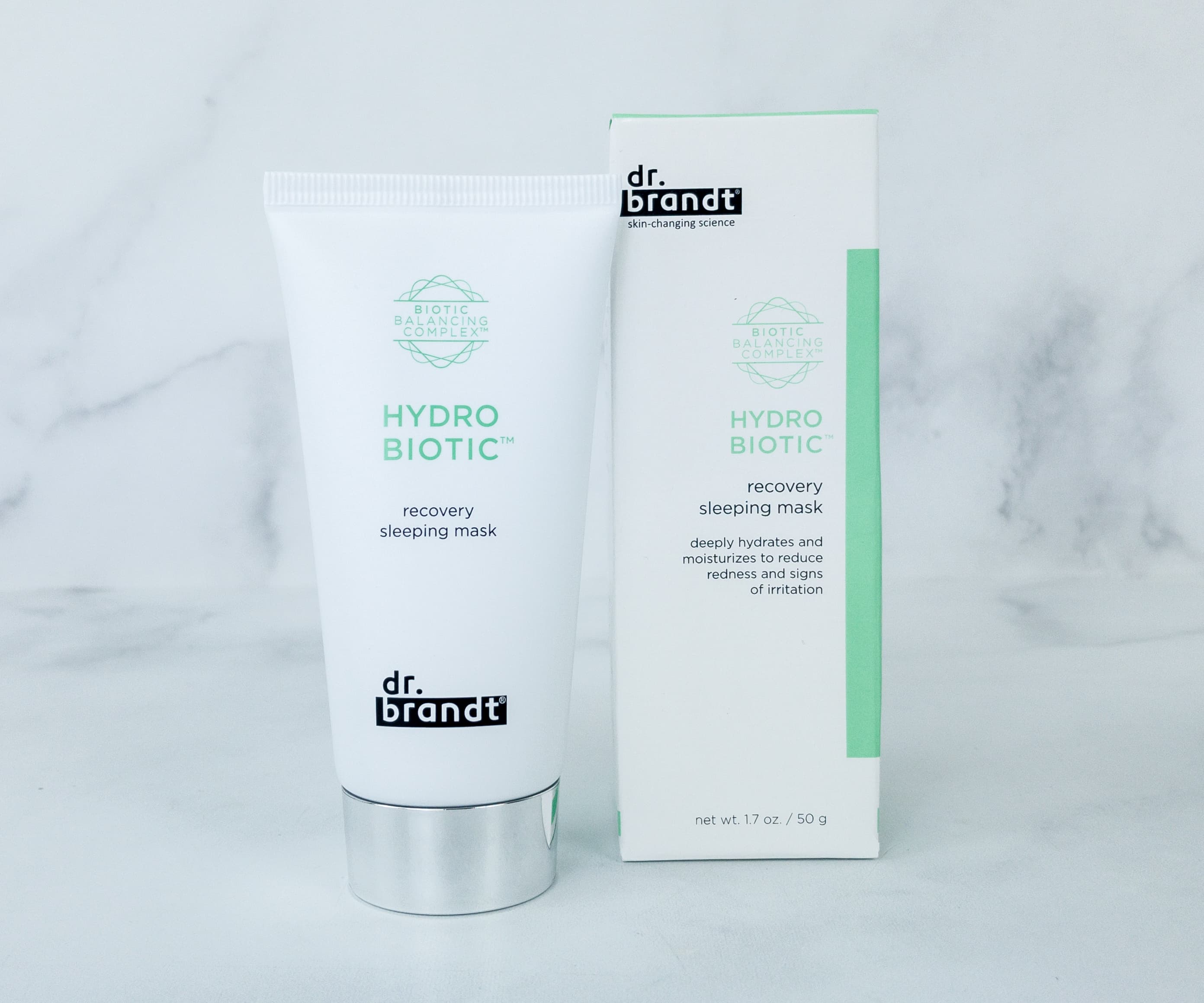 Dr. Brandt Hydro Biotic Recovery Sleeping Mask ($52) Everyone gets this item. This sleeping mask harnesses the nourishing properties of ceramides, fatty acids, soothing actives, and tamarindo extract to improve the condition of dry skin. It also helps create a skin barrier so the moisture is retained for a long time. It's ideal for anyone suffering from dry skin, and even those who constantly deal with redness and irritation. You can apply it at night before going to bed. The formula is soothing and light as air. It was subtly scented, which I liked as well.
BoxyLuxe is definitely worth the upgrade! It's always jampacked with high-value goodies, like this month's full-sized palette and curling iron. There's no such thing as having too many makeup palettes, especially if the palettes are as versatile and as high-quality as the one I got this month. The curling iron is fantastic and I love that it comes with a more advanced heat styling technology which doesn't harm the hair as much as the regular ones do. The variety of items is also impressive, as they covered all my beauty concerns from head to toe. There are even a serum and a mask that make a good skincare combo. Everything totaled to $325 in retail value! How impressive!
What's your favorite item in this month's BOXYCHARM?