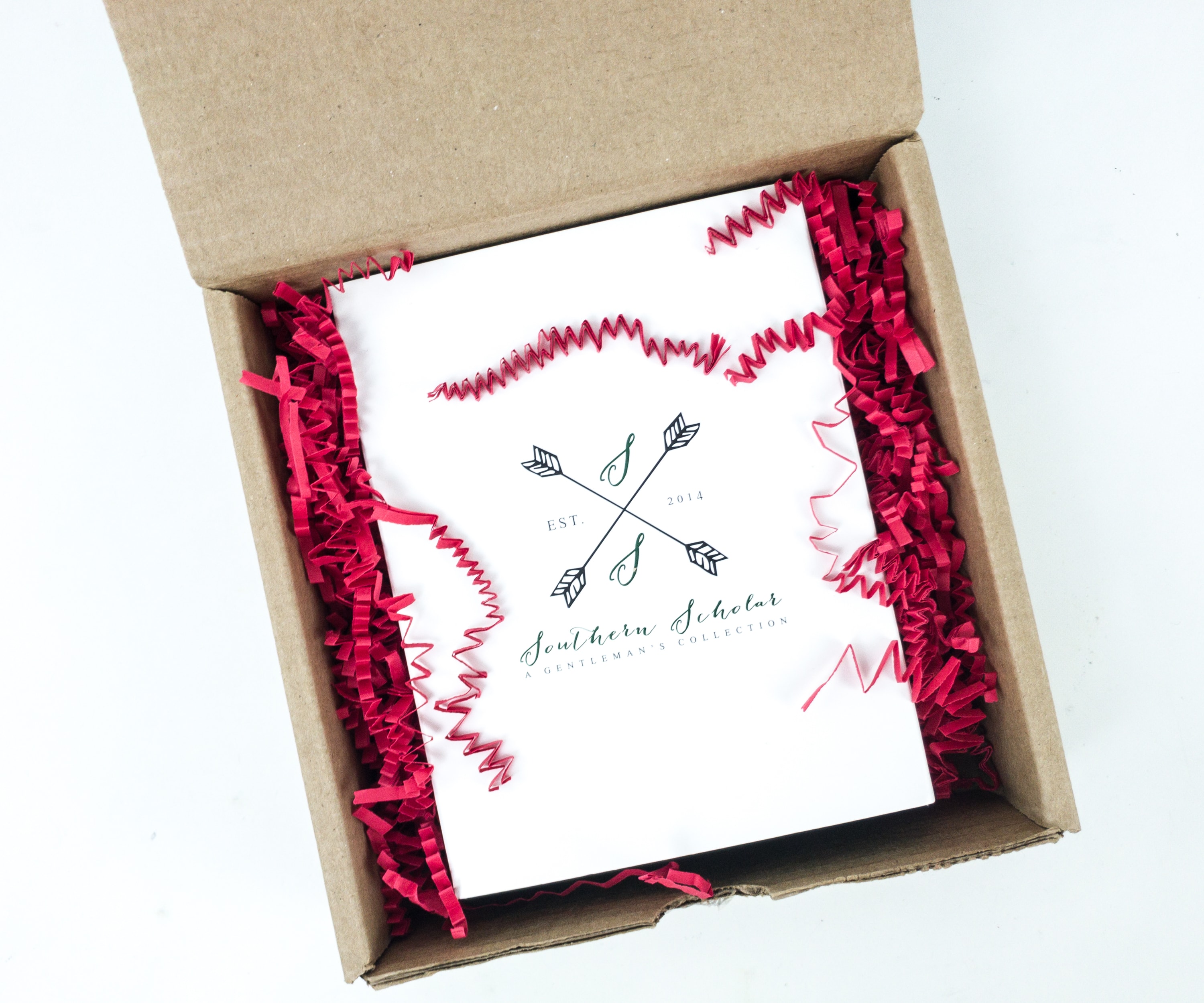 Southern Scholar is a monthly subscription that delivers fashionable socks that show your style and are sufficiently refined to wear with your finest business attire. Southern Scholar describes its socks as "simple, subtle, and sophisticated."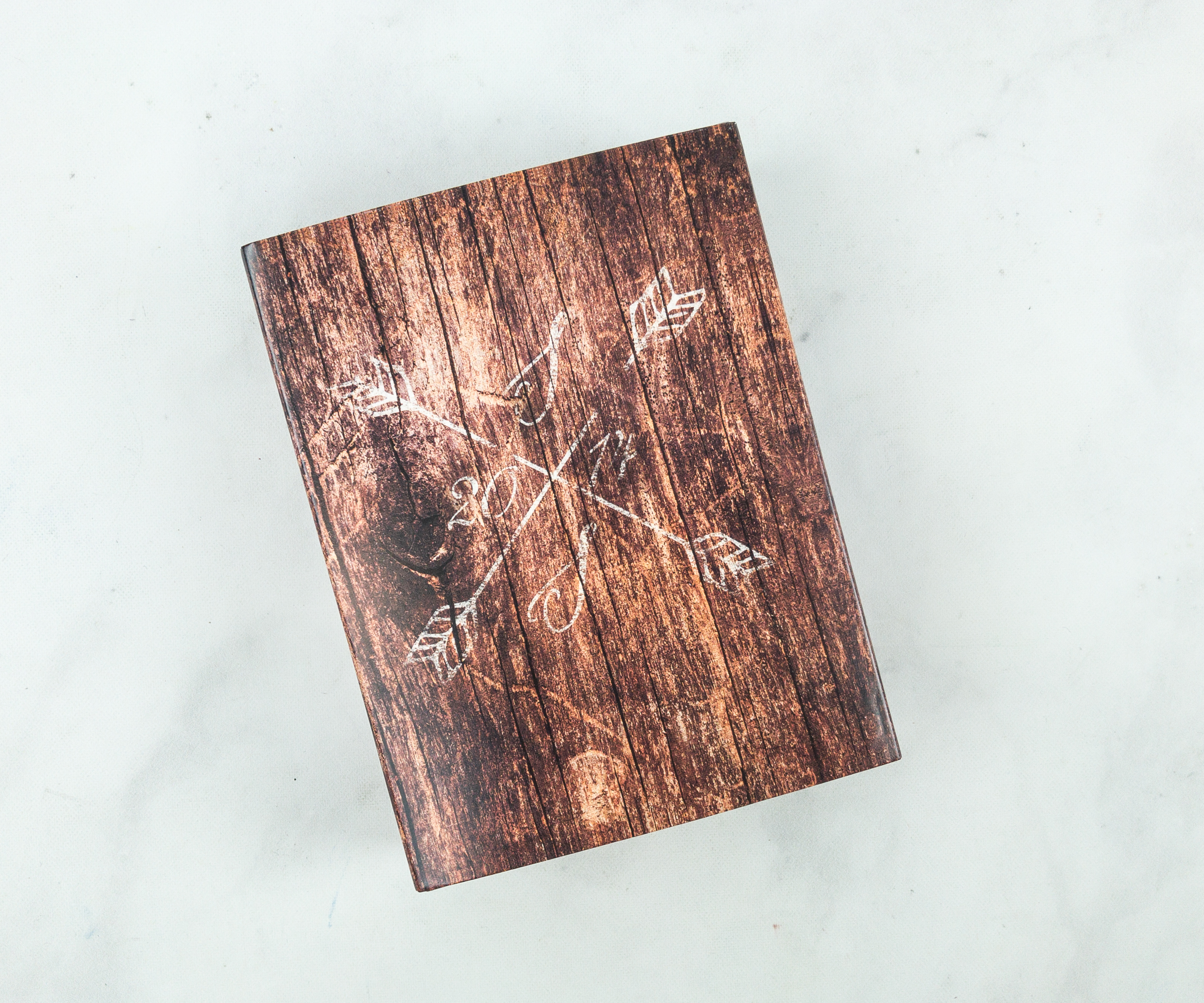 DEAL: Get 20% off your first box on a month-to-month plan! Use coupon code HS20.
The interior packaging is a sleek, reusable sliding box with the Southern Scholar logo.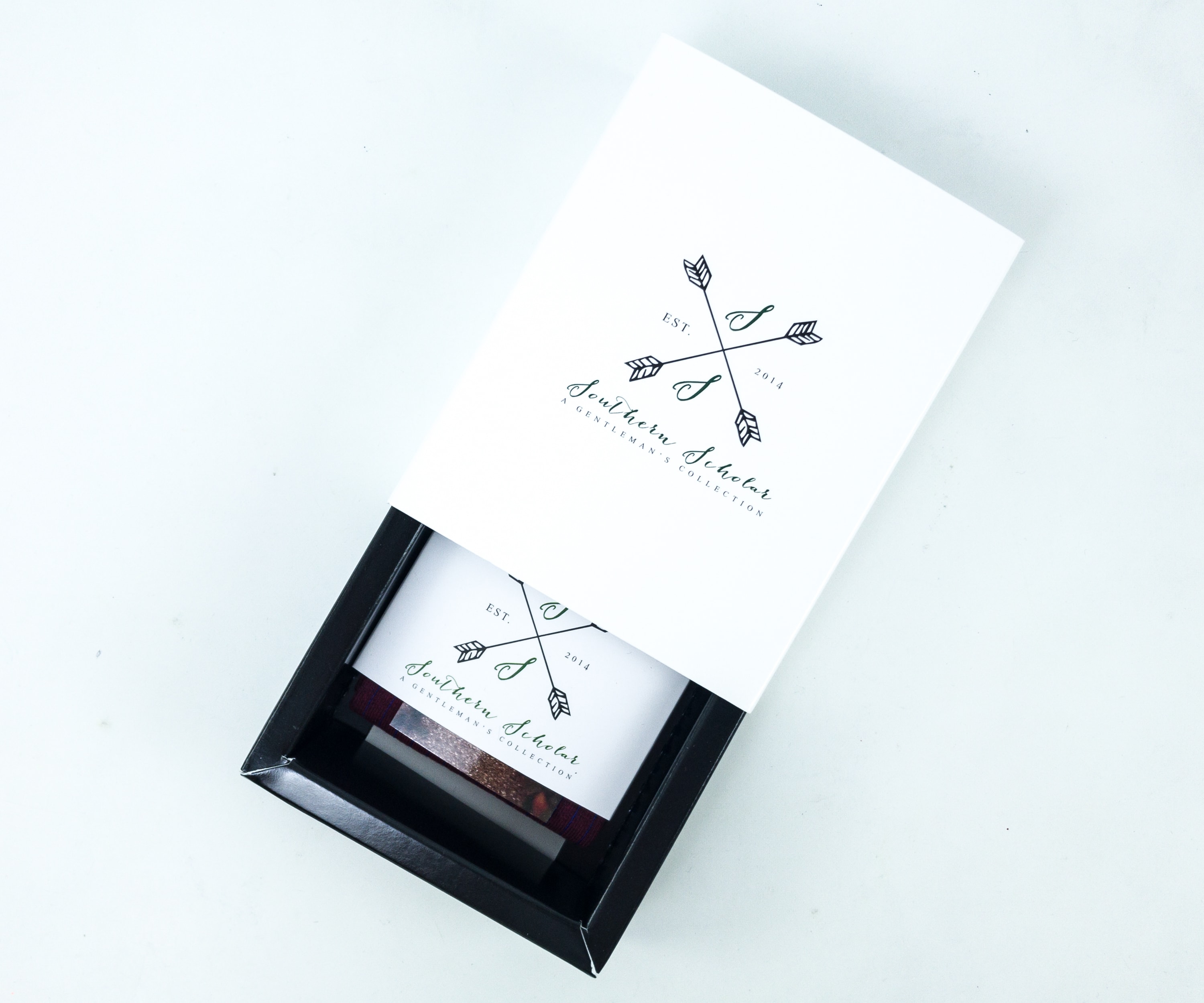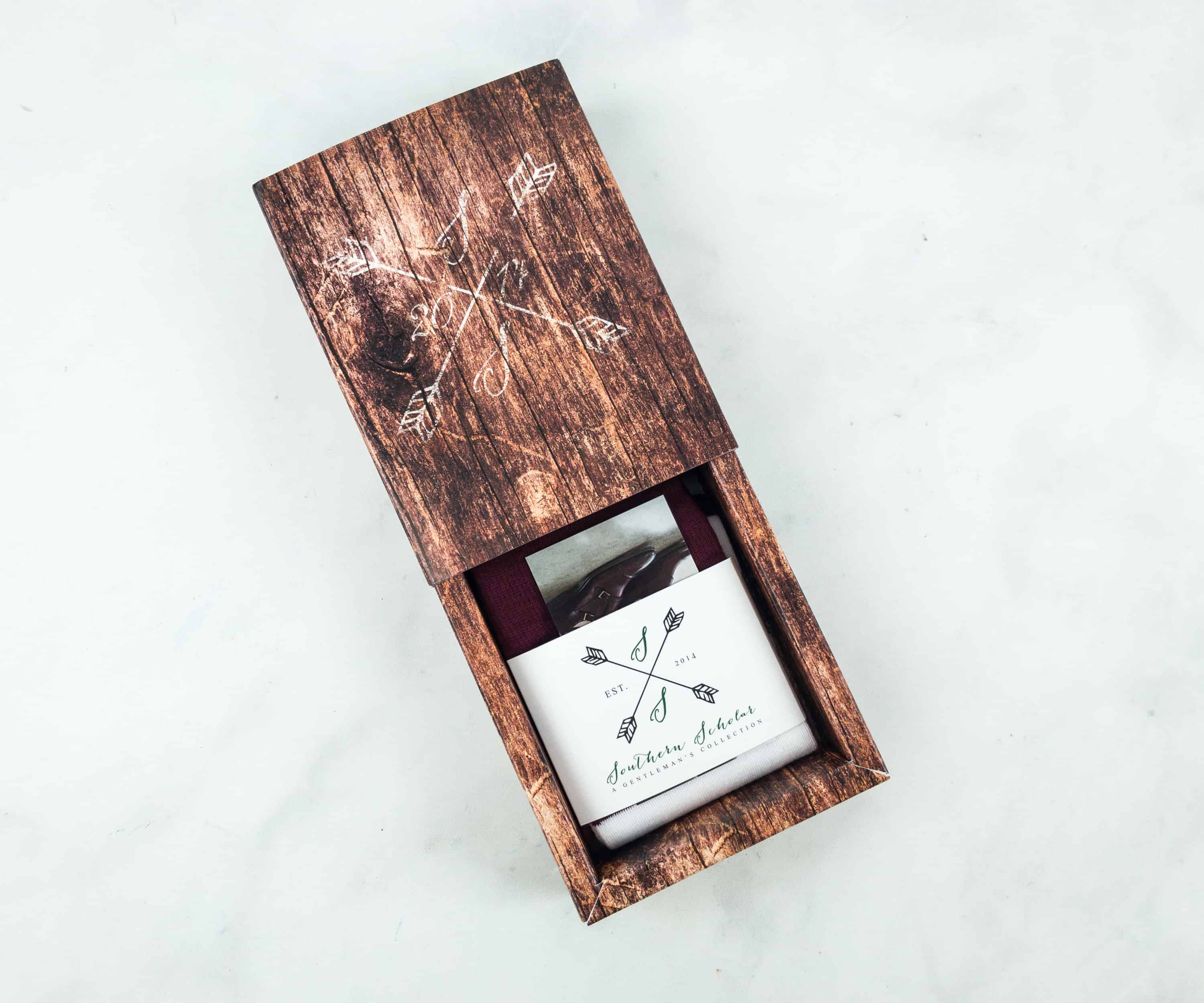 It makes a good stash box for collecting change, golf tees, cuff links, or other trinkets.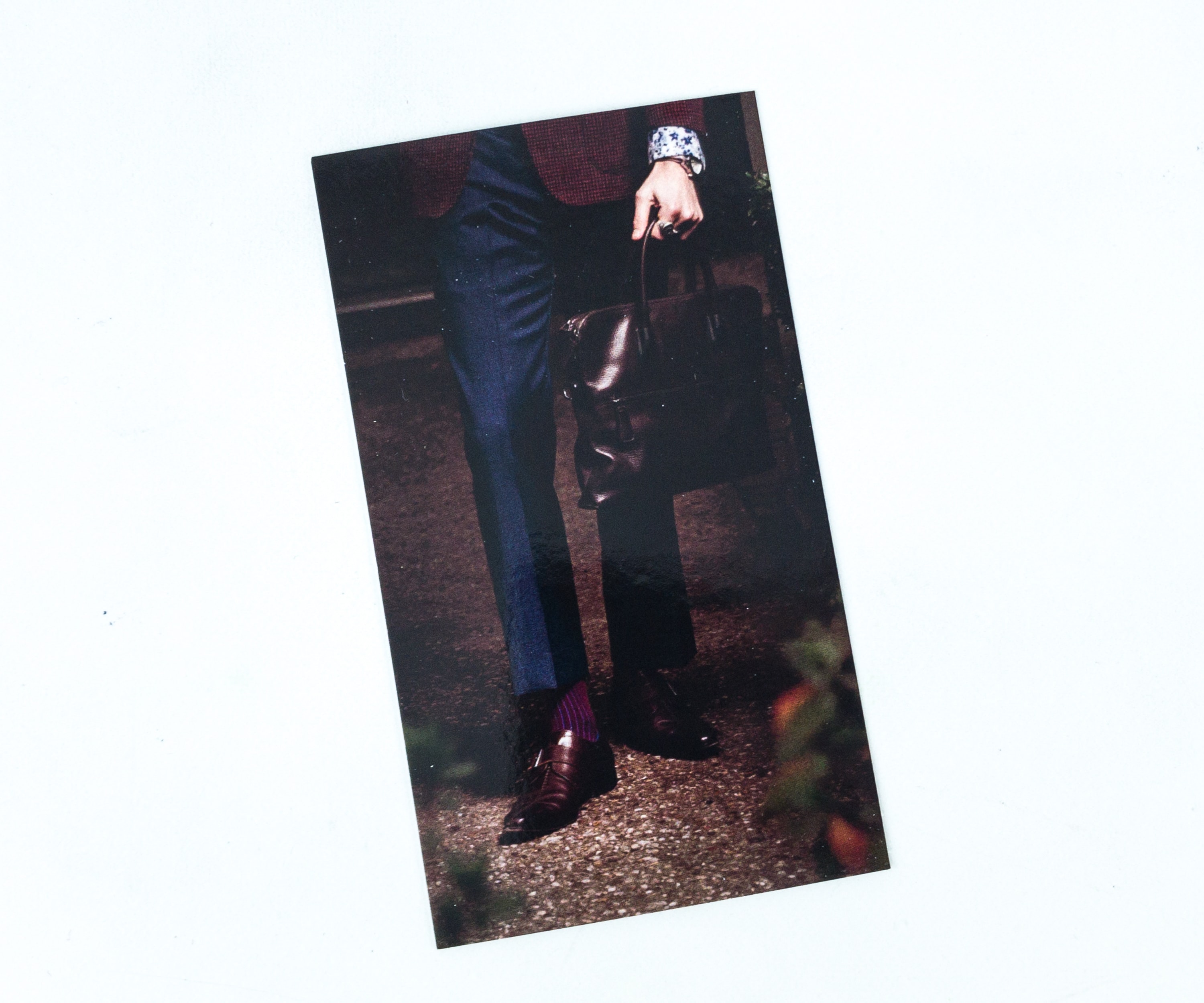 The card features a full-size card photo of the socks together with some of the wearables you can pair them with.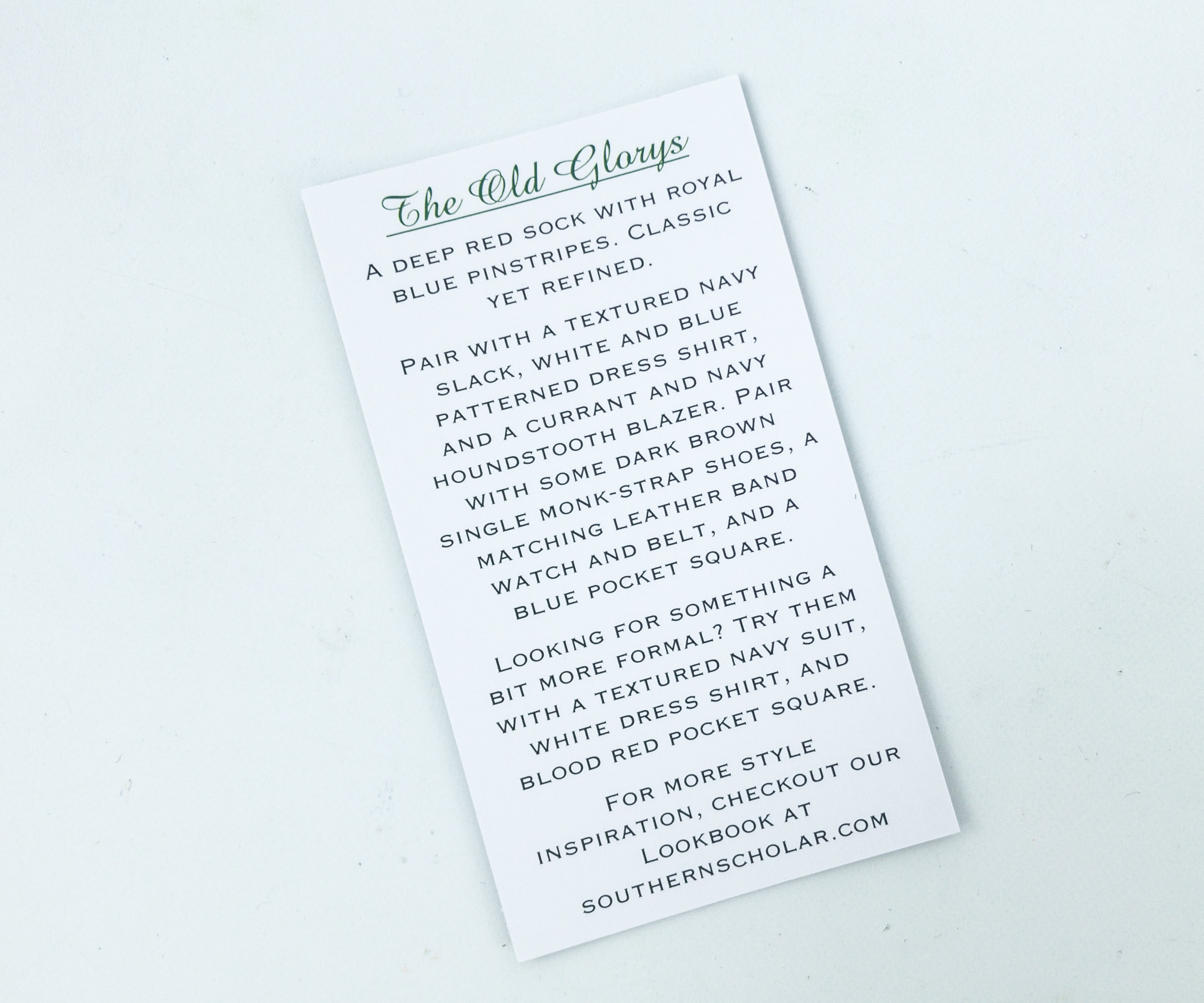 Each month, a small card is included inside the box which contains unique styling tips that would be very helpful to the wearer.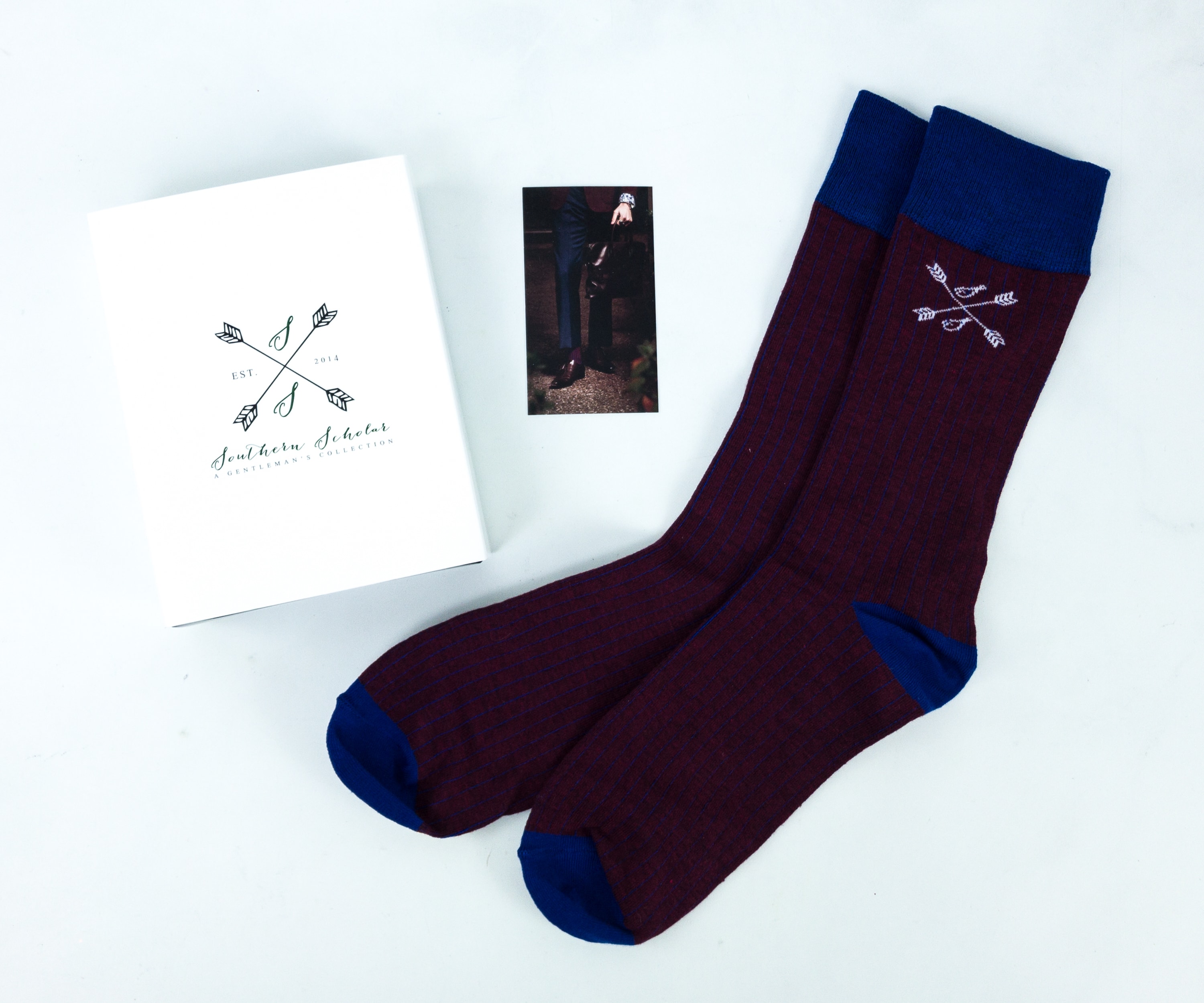 Everything in my July 2019 box!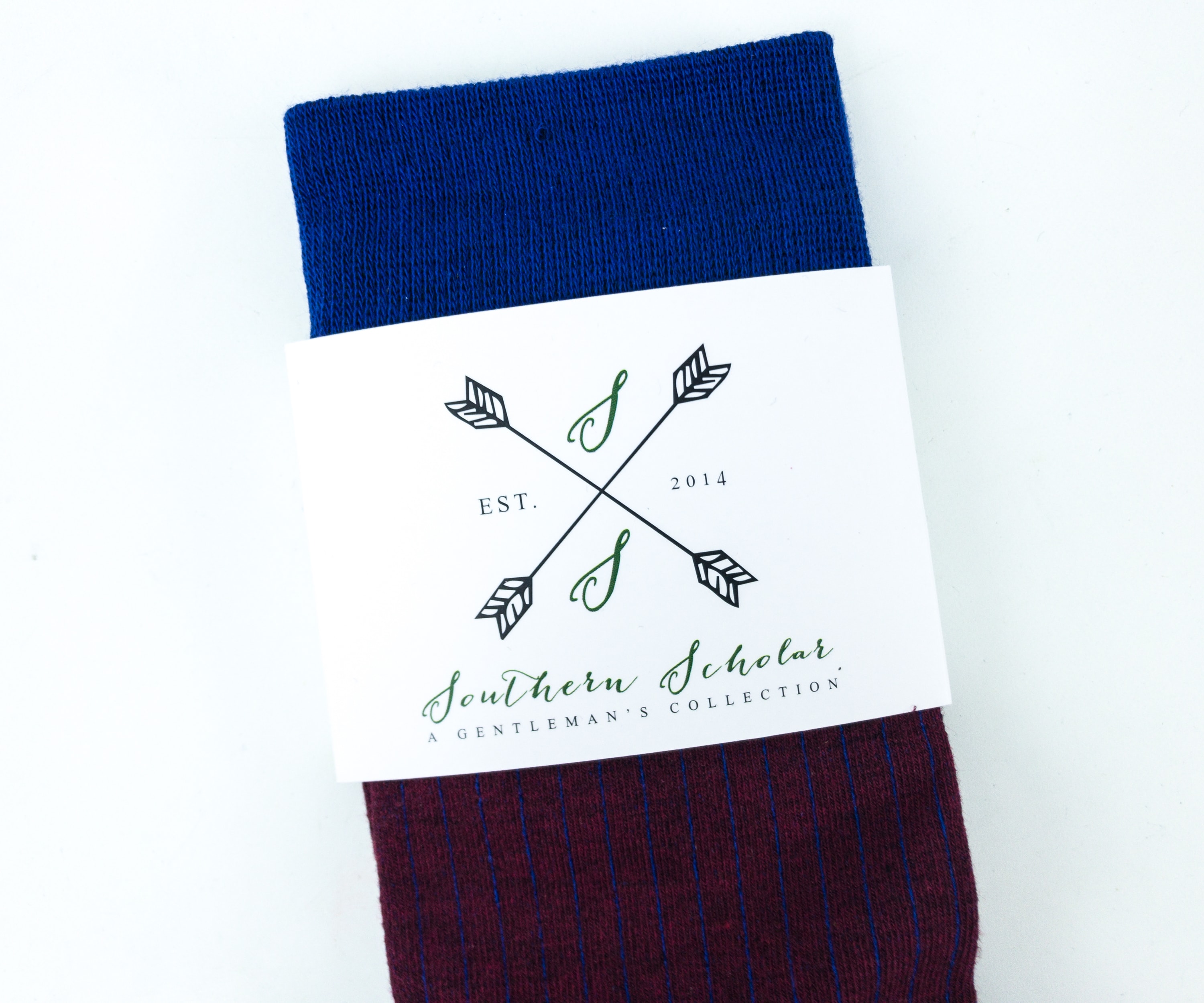 The Old Glorys. This month's pair of socks is so striking! They feature a dark red base color with blue cuffs, heels, and toes, and thin vertical blue lines all over. This premium socks are made with 55% polyester, 23% viscose-rayon, 17% nylon, and 5% spandex.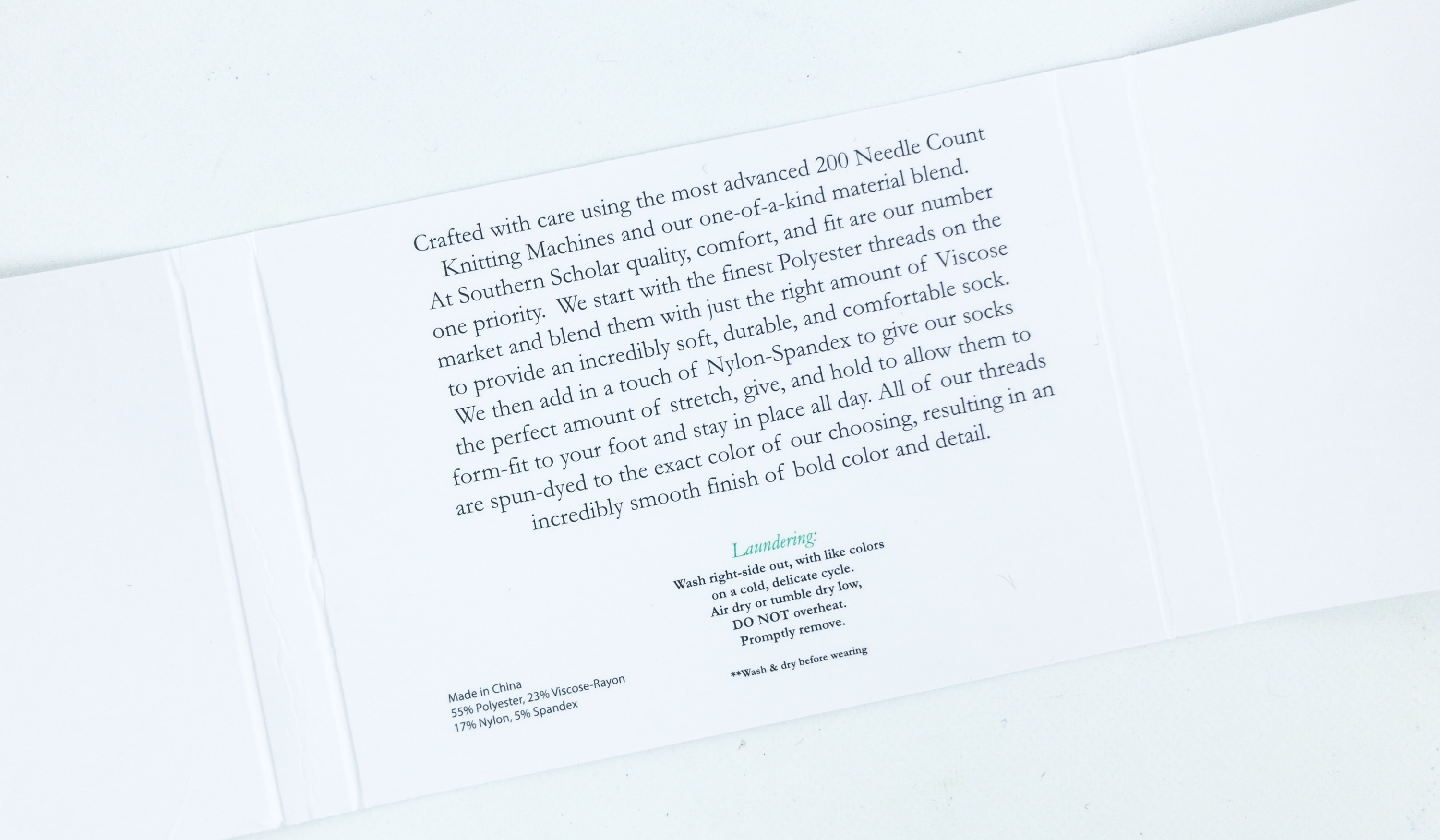 Printed inside the carton holder is a brief description of the socks, how they're made, and the materials used to create such sophisticated socks.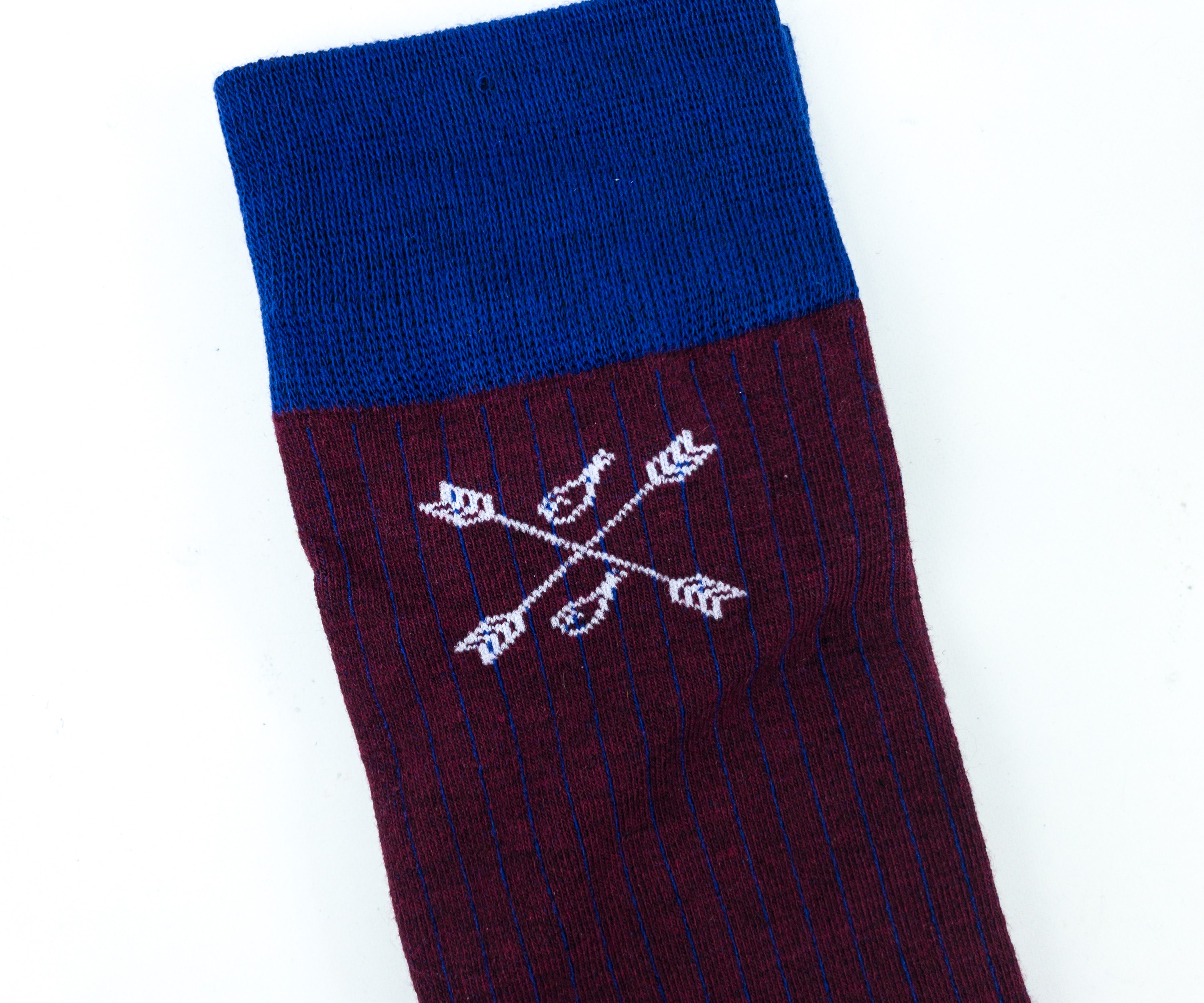 As always, every sock comes with their trademark Southern Scholar logo embroidered on the lower part of the cuff.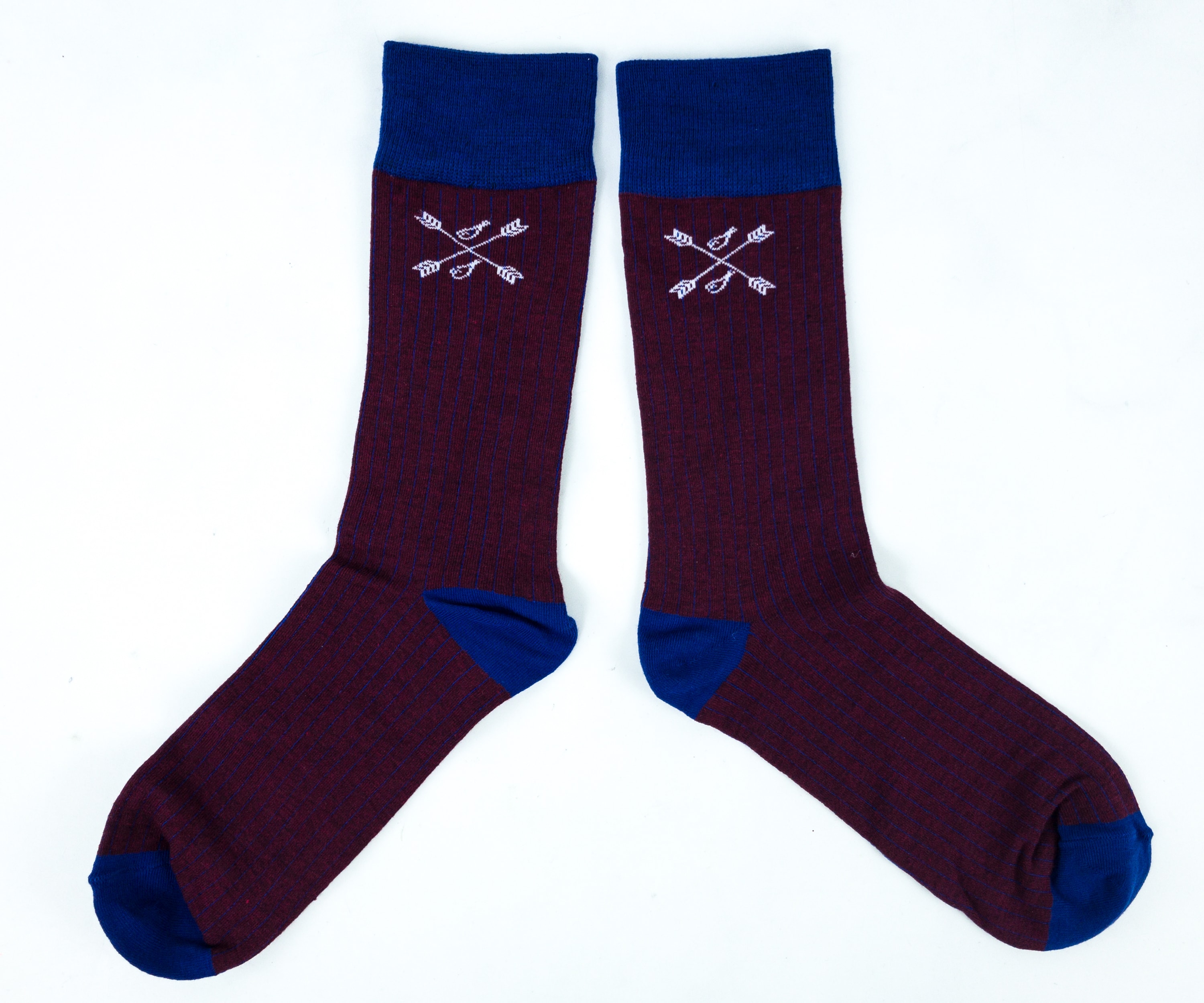 According to the card, these deep red socks with blue pinstripes are best paired with a textured navy slacks, white and blue patterned dress shirt, and a currant and navy houndstooth blazer. They also perfectly match with dark brown strap shoes, leather band watch and belt, and a blue pocket square.
Southern Scholar never ceases to amaze me! They delivered never fail in providing high-quality socks that help me make a statement in a subtle but stylish way. This month's featured socks look really great, and I truly appreciate that it's a good fit whether you dress up regularly for work, or you just love collecting socks. This is surely the most ideal subscription for gentlemen who seek sophisticated socks to mix with their formal and business outfits!
Let us know your thoughts about this month's box!