Tasu is now a bi-monthly subscription box! This Canadian subscription focuses on self-care and wellness, and each box is packed with 4-6 items that may include skin care, aromatherapy, mala, bracelets, healthy snacks, books, essential oils, yoga accessories, and more. The box is CAD $39.99 with CAD$8 Shipping for both Canada and the US.
DEAL: Get 10% off your first box! Use coupon code HSB10.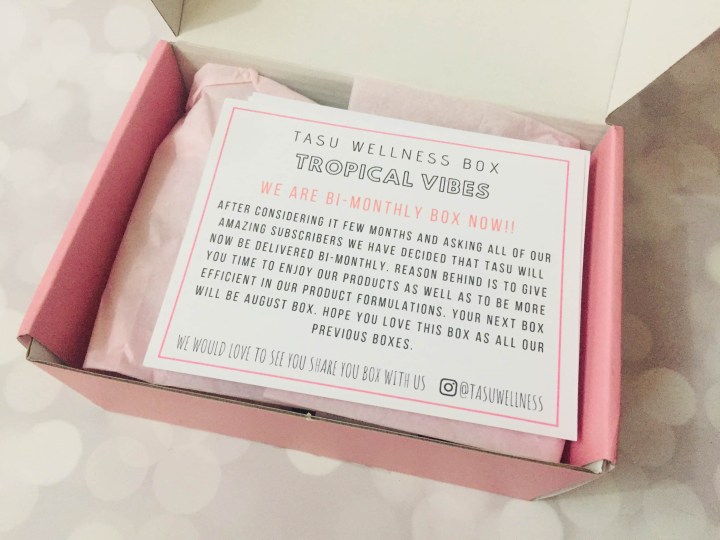 Tasu has switched to bi-monthly boxes and the price remains the same but now there will be a box every other month. This box is the June/July box, which will ship to new subscribers until the end of July. There will be a new box in August and then after than boxes will be sent every other month.
The information card lists everything included, as well as retail prices in Canadian dollars. Sometimes the items are available for sale separately in Tasu's shop!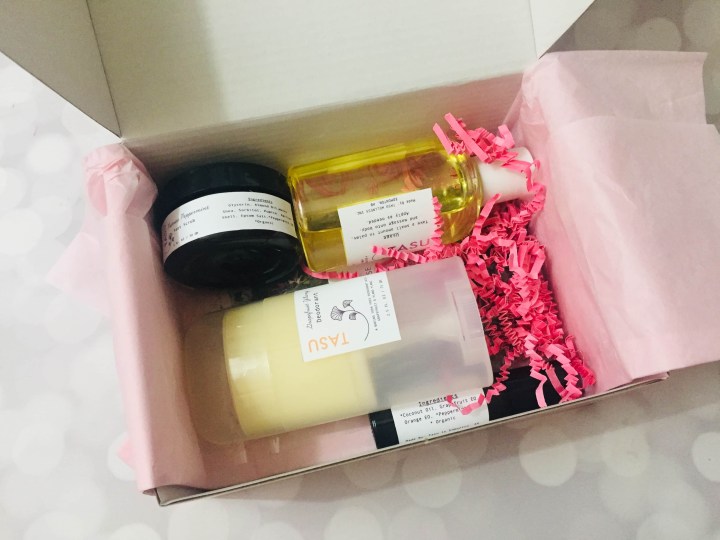 First peek!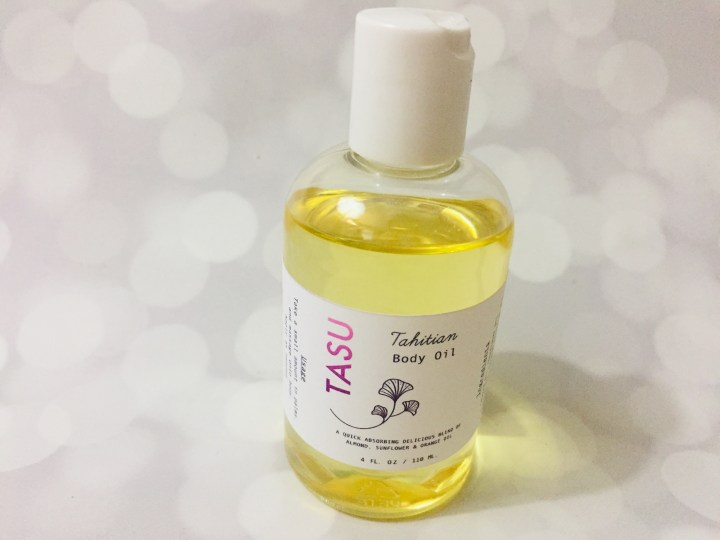 Tahitian Body Oil — A lovely blend of vanilla and orange are in this body oil which consists of almond oil, sunflower oil, and coconut oil. This is great for slathering on after a shower or bath, and my skin felt glowing and soft for hours!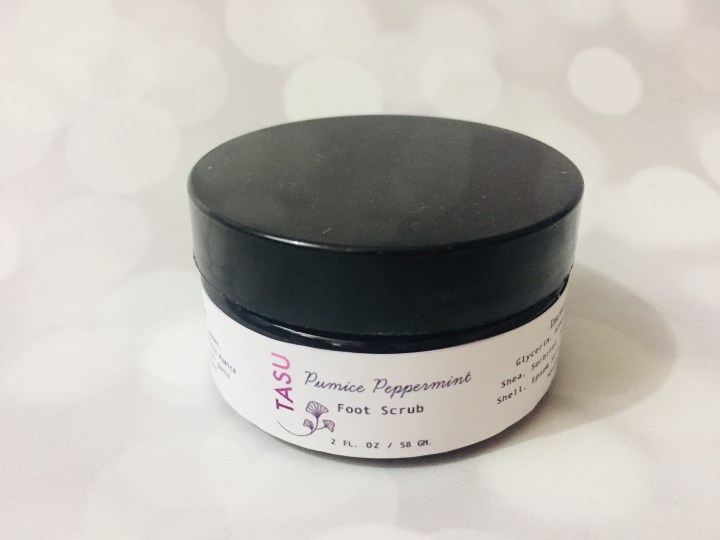 Pumice Peppermint Foot Scrub — Summer means sandals, and sandals mean your feet need some extra TLC! This peppermint scrub has pumice, epsom salts, and apricot shells to slough away dead skin and keep your feet soft and smooth.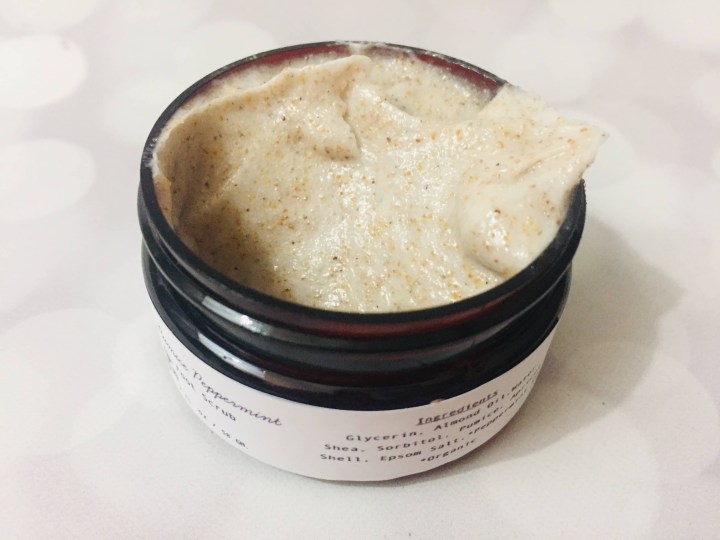 The mint scent is so refreshing and turned my bathroom into a spa!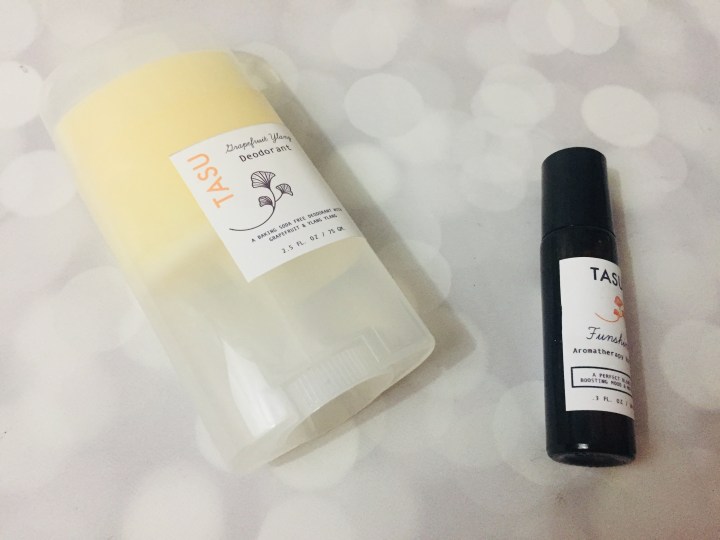 Grapefruit Ylang Ylang Deodorant — Natural baking soda free deodorant with a dream citrus floral scent. This has shea butter in it and is very soft and moisturizing while keeping odour away.
Funshine Rollerball — Tasu does the best essential oil blends. This one is grapefruit, orange, and peppermint to add a cooling and refreshing twist. A great summer scent that invokes sunshine.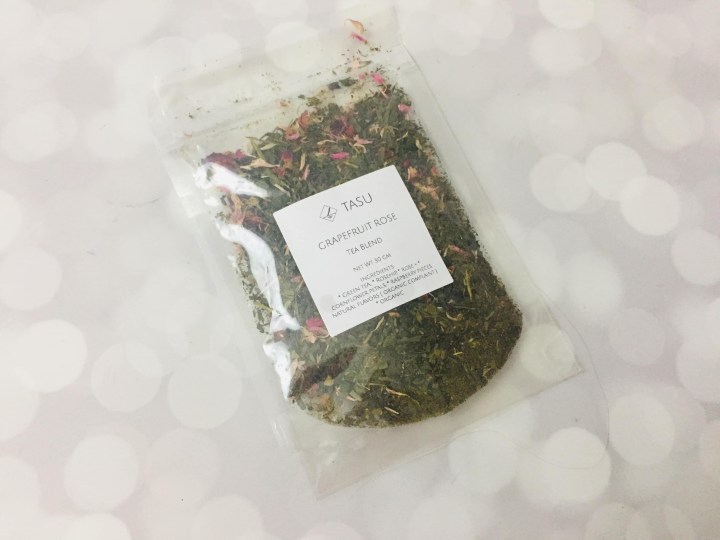 Grapefruit Rose Tea — Tasu usually includes a tea blend and this summer version is a green tea blend with rose and citrus. It smells amazing! It can be enjoyed hot or iced.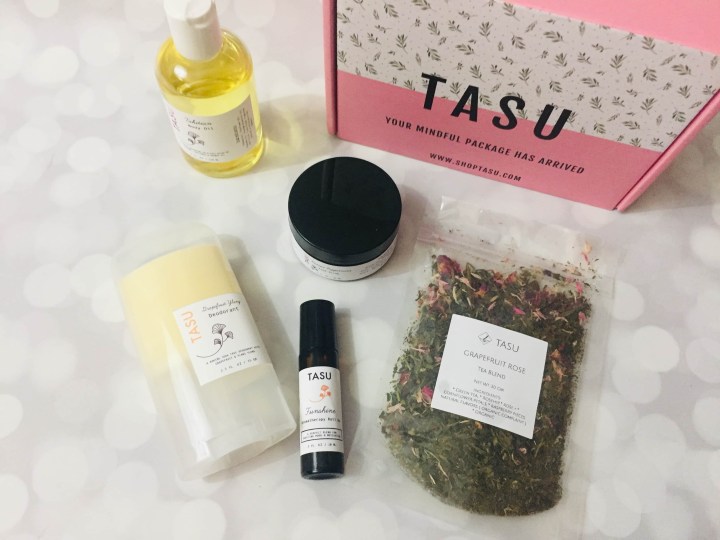 It's always a treat to unbox Tasu. The boxes are always thoughtfully put together. I'm excited to see any changes they make with switching to bimonthly, as it will give them more time to plan themes and perfect product formulas!
What do you think of this yoga and wellness subscription?