GLOSSYBOX is a monthly beauty subscription box with at least 5 luxury samples – many full sizes – per month for $21.
NOTE: If you choose to subscribe to a recurring Monthly Plan between the 15th to the end of the month, you automatically agree to following month's charge.
DEAL: Get your first box for just $15 with coupon code JULY15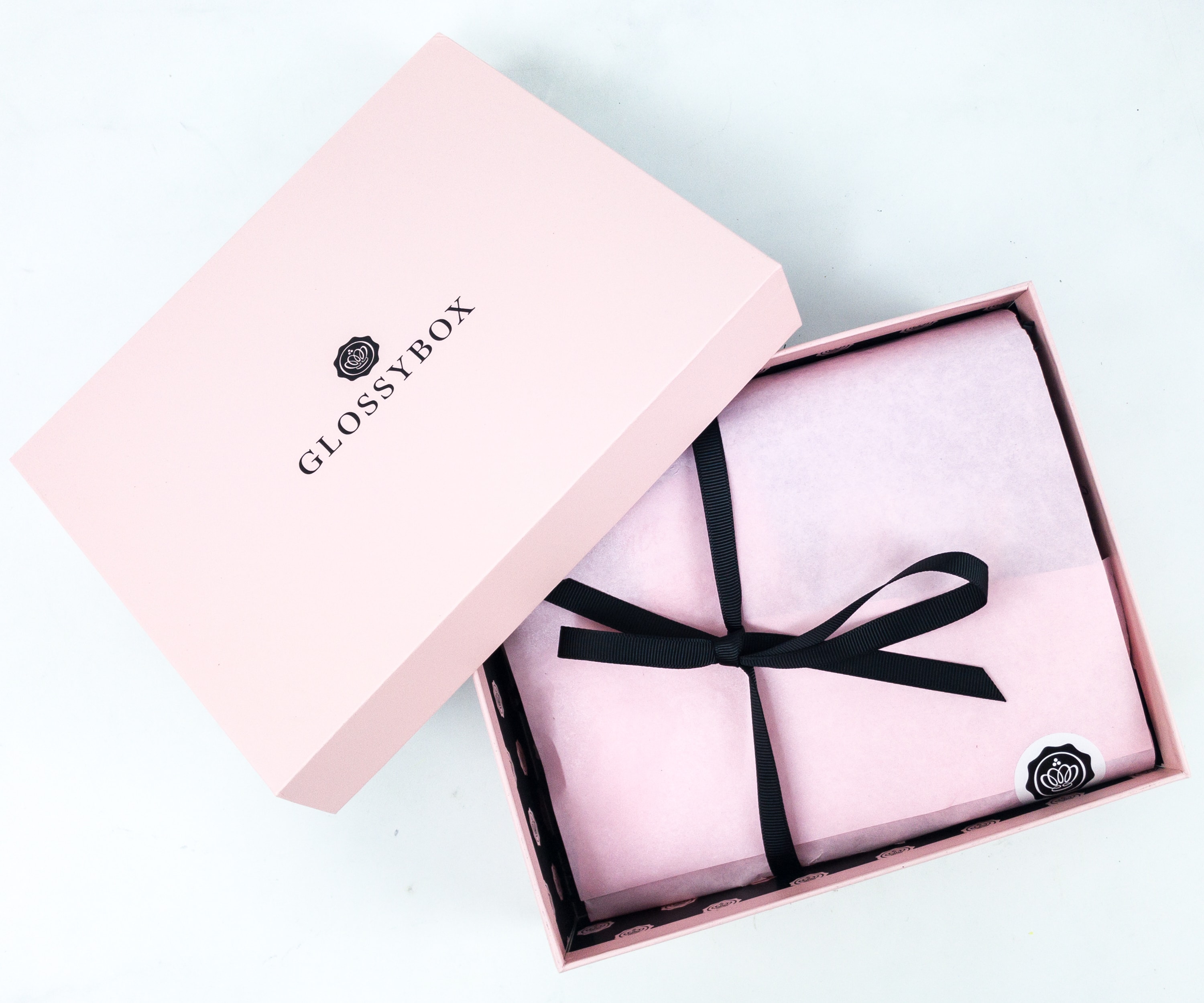 The items were elegantly wrapped in light pink tissue paper with a ribbon. As usual, the presentation is so pretty.

The box is also filled with black squiggles.

The pamphlet has all the information about the products inside the box.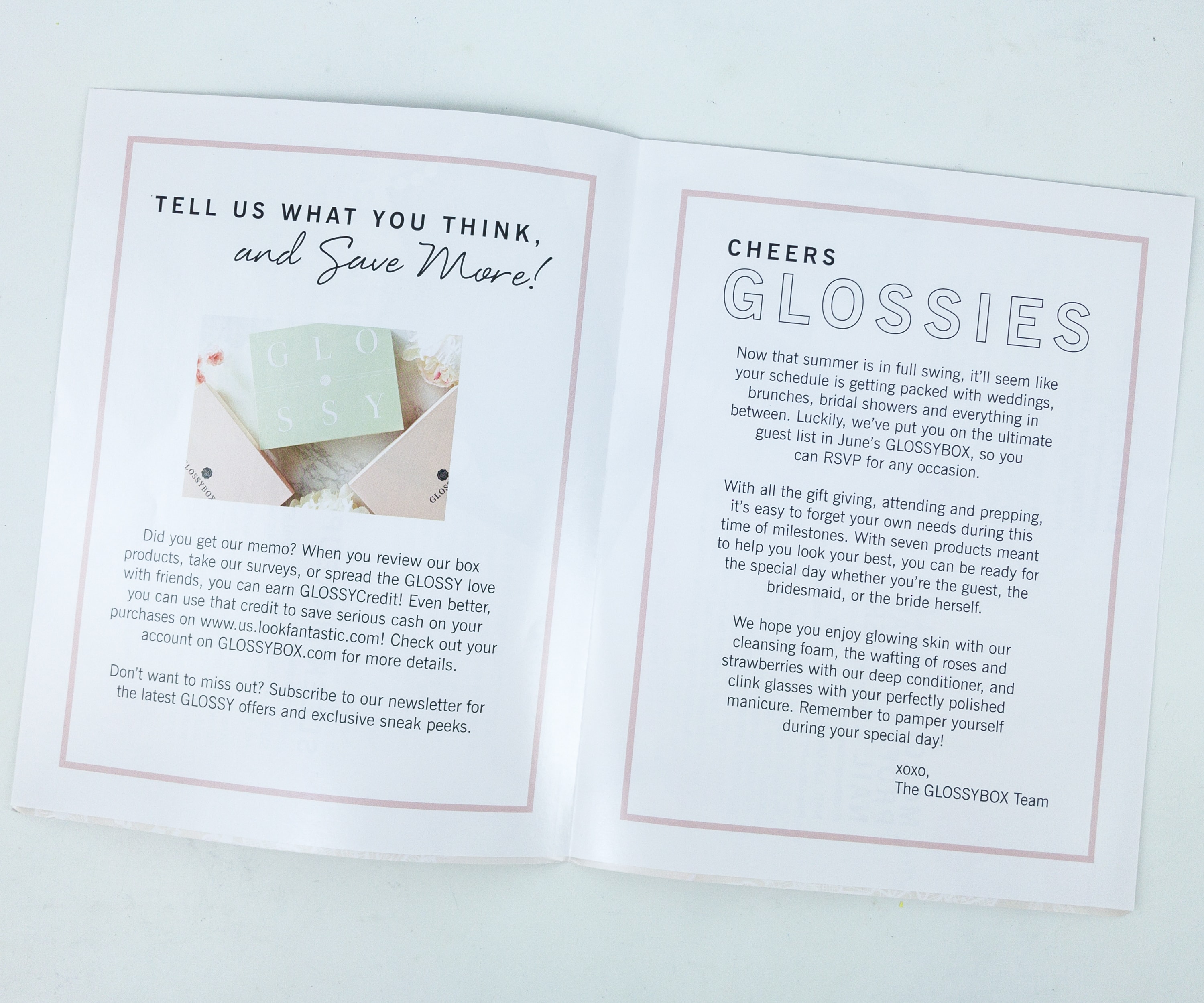 There's a short note from GlossyBox.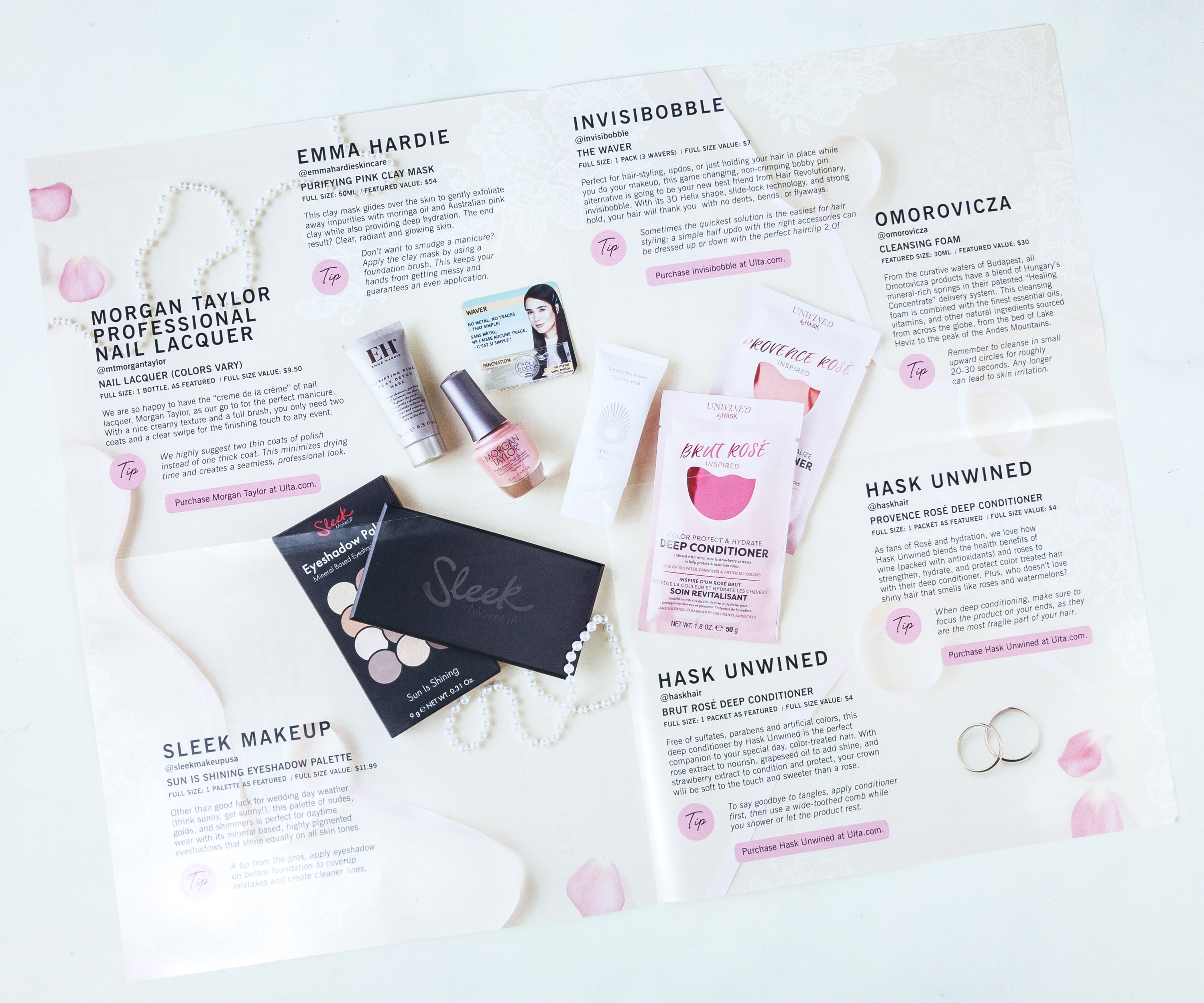 The brands featured for this month are Morgan Taylor, Emma Hardie, Sleek Makeup, Hask Unwined, Invisibobble, and  Omorovicza.
Everything in my June 2019 box! This box has some variations – see another one here.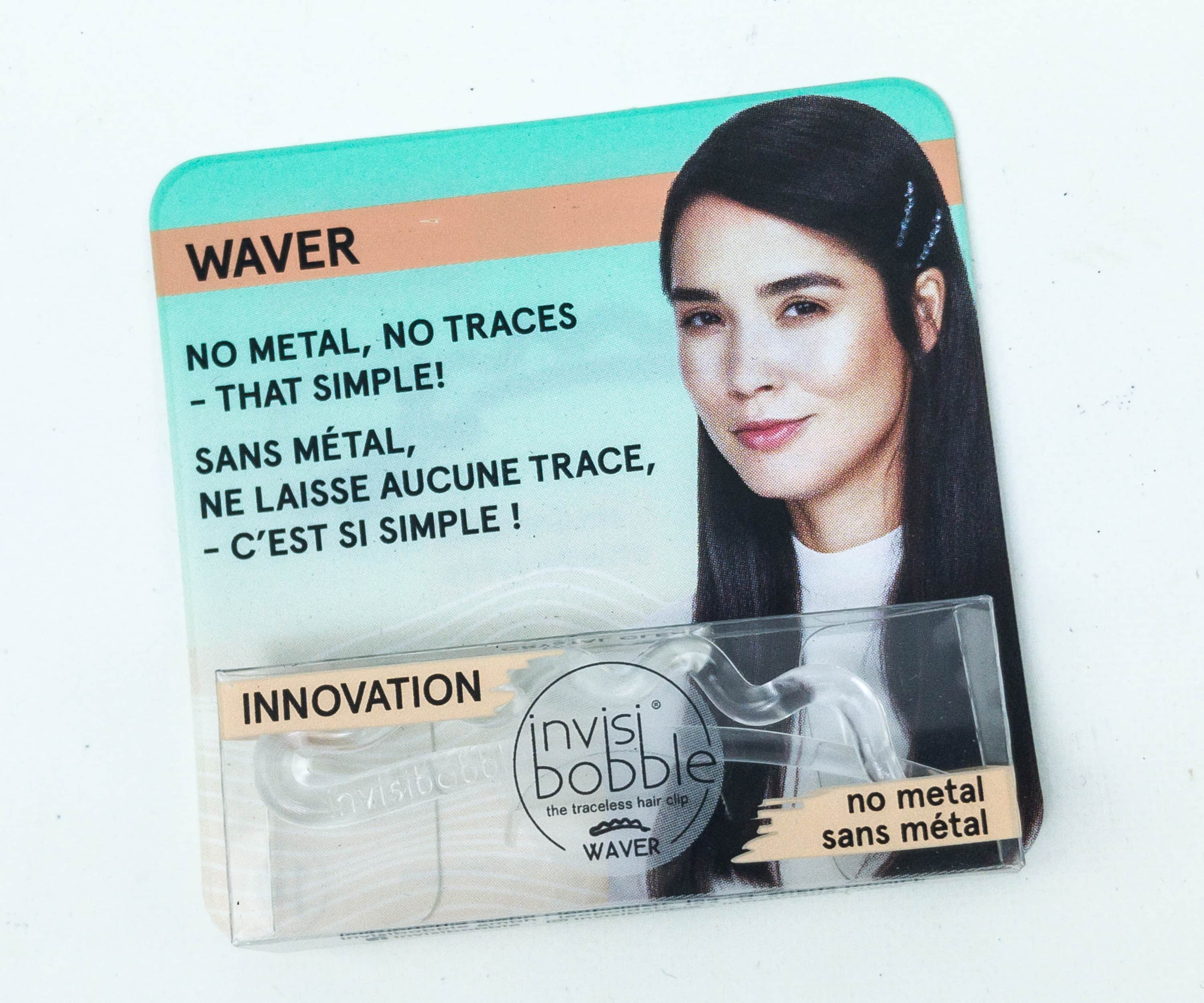 Invisibobble Waver ($2.33) Whatever hairstyle you prefer to sport, this innovative bobby pin is quite useful. It's not like the usual bobby pins made with metal, those tend to hurt your scalp or crimp your hair. This one is light and non-irritating because it's made of polyurethane.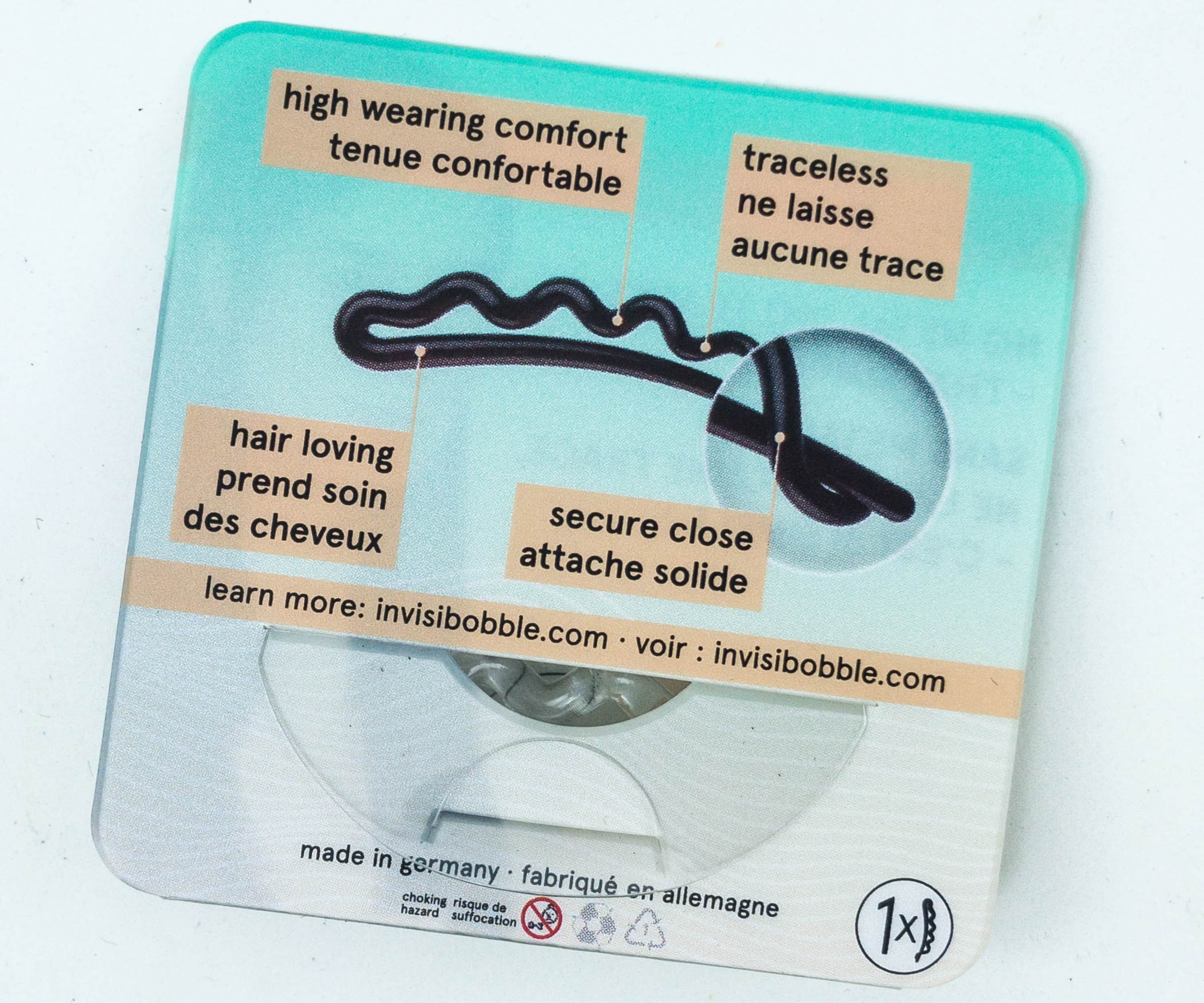 Another thing I like about Invisibobble is that it's reusable and it doesn't collect dirt. It's washable as well!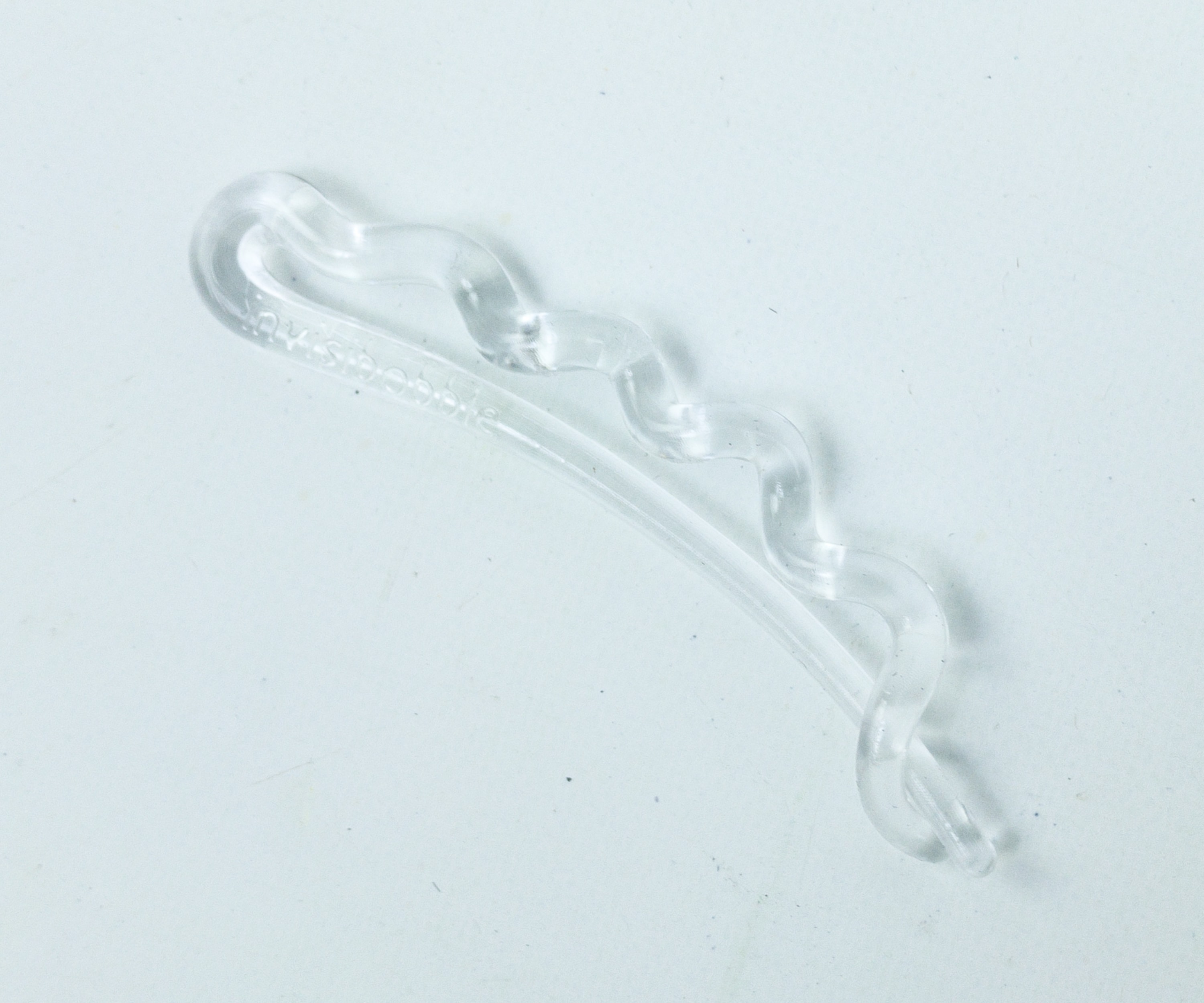 It's clear and the shape is like a 3D helix. The best thing about it is that it doesn't create creases or bends on your hair.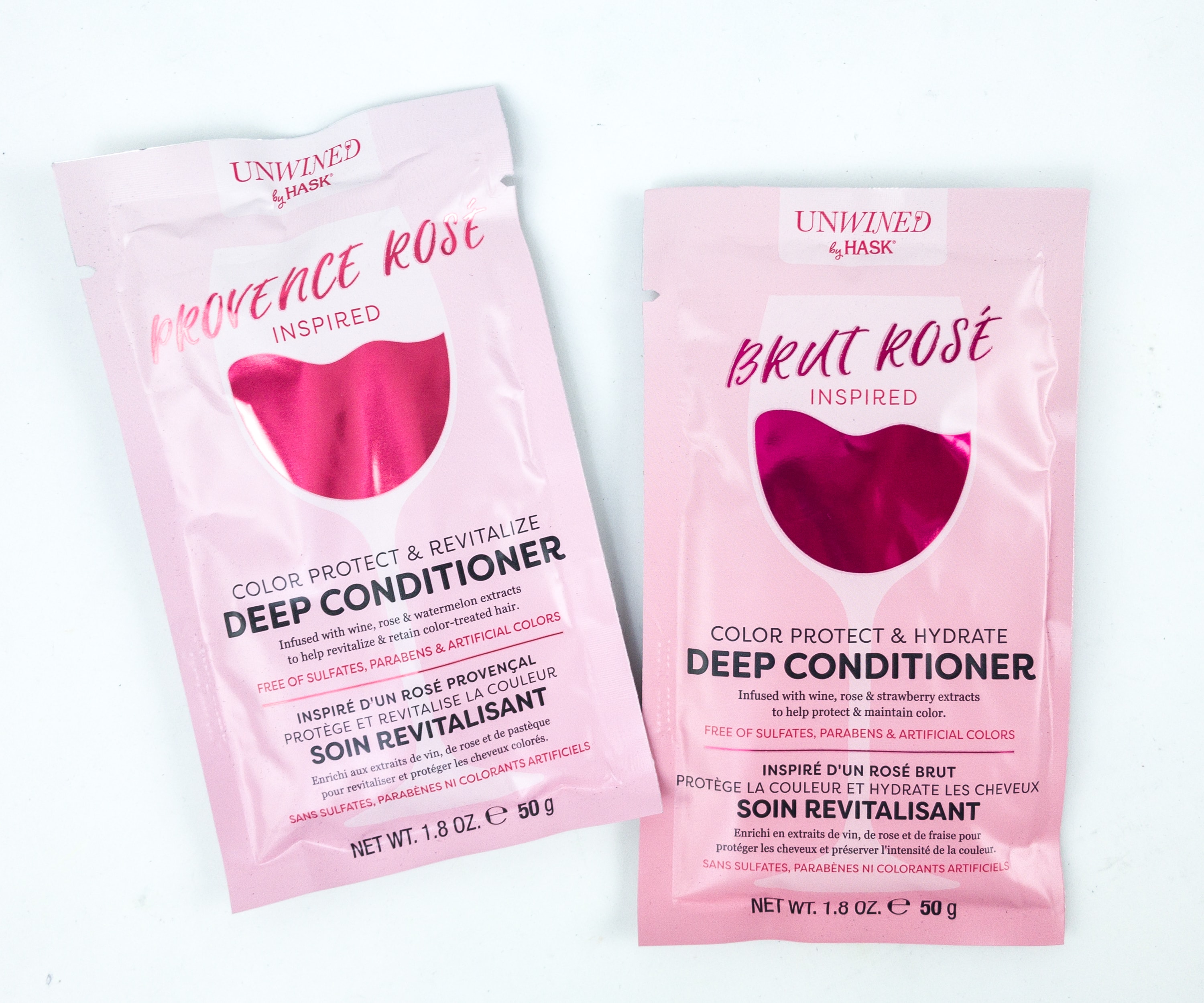 Unwined by Hask Deep Conditioner ($29.80) Just like our skin, our hair deserves some love and care too! This month, they sent us two packs of deep conditioner in different variants: Provence Rose and Brut Rose. Provence Rose is infused with watermelon extracts, while Brut Rose is infused with strawberry extracts. Both contain antioxidant-rich and hydrating wine and rose. The formula is ideal even for color-treated hair and it results in softer and more manageable tresses. The scent is wonderful to boot!
Sleek MakeUp Eyeshadow Palette in Sun Is Shining ($10.46) Aptly named as Sun Is Shining, this palette is all about shades that will make you look your best when the sun's out!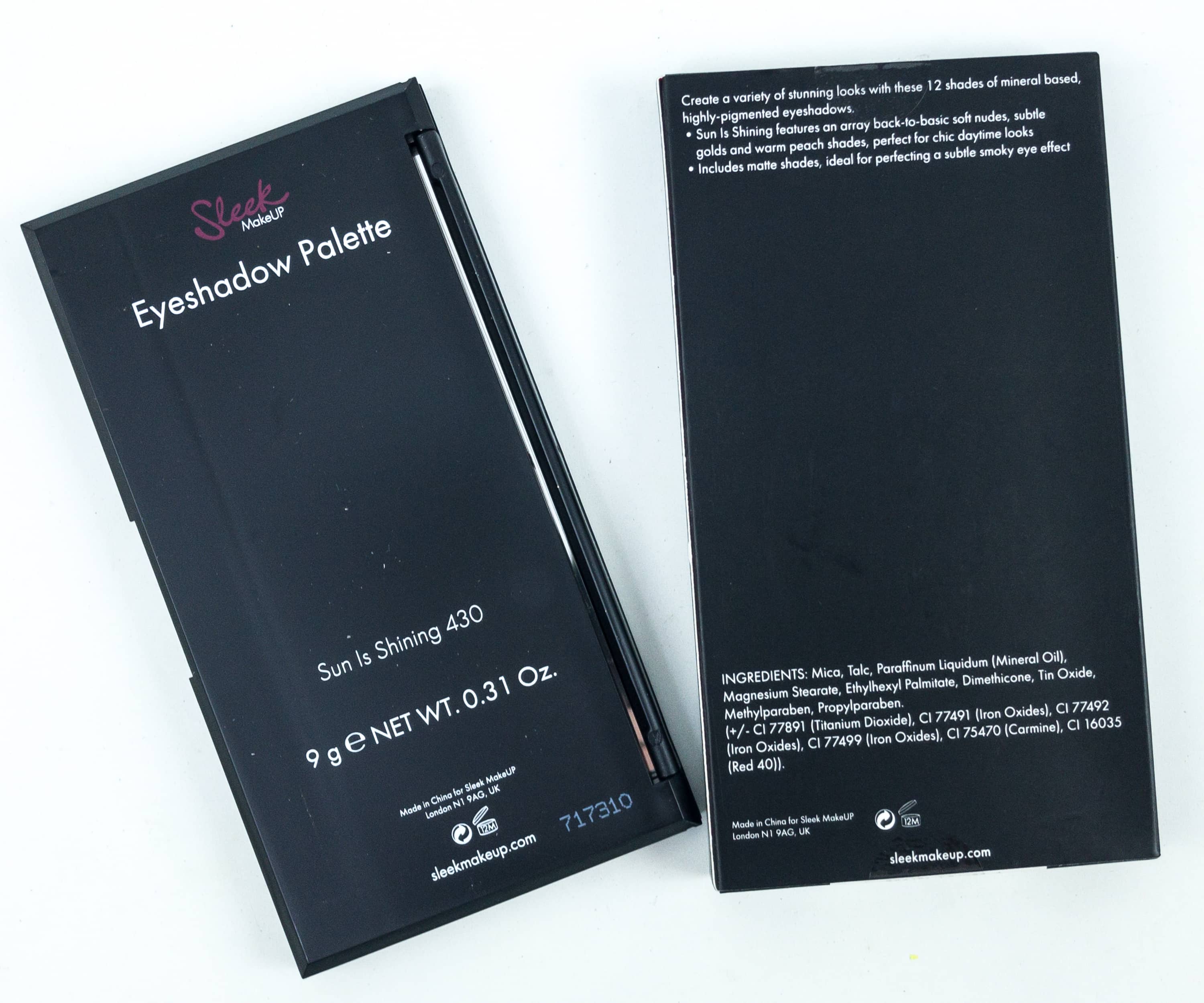 The palette contains 12 shades, a wonderful combination of nudes, golds, and shimmery eyeshadows.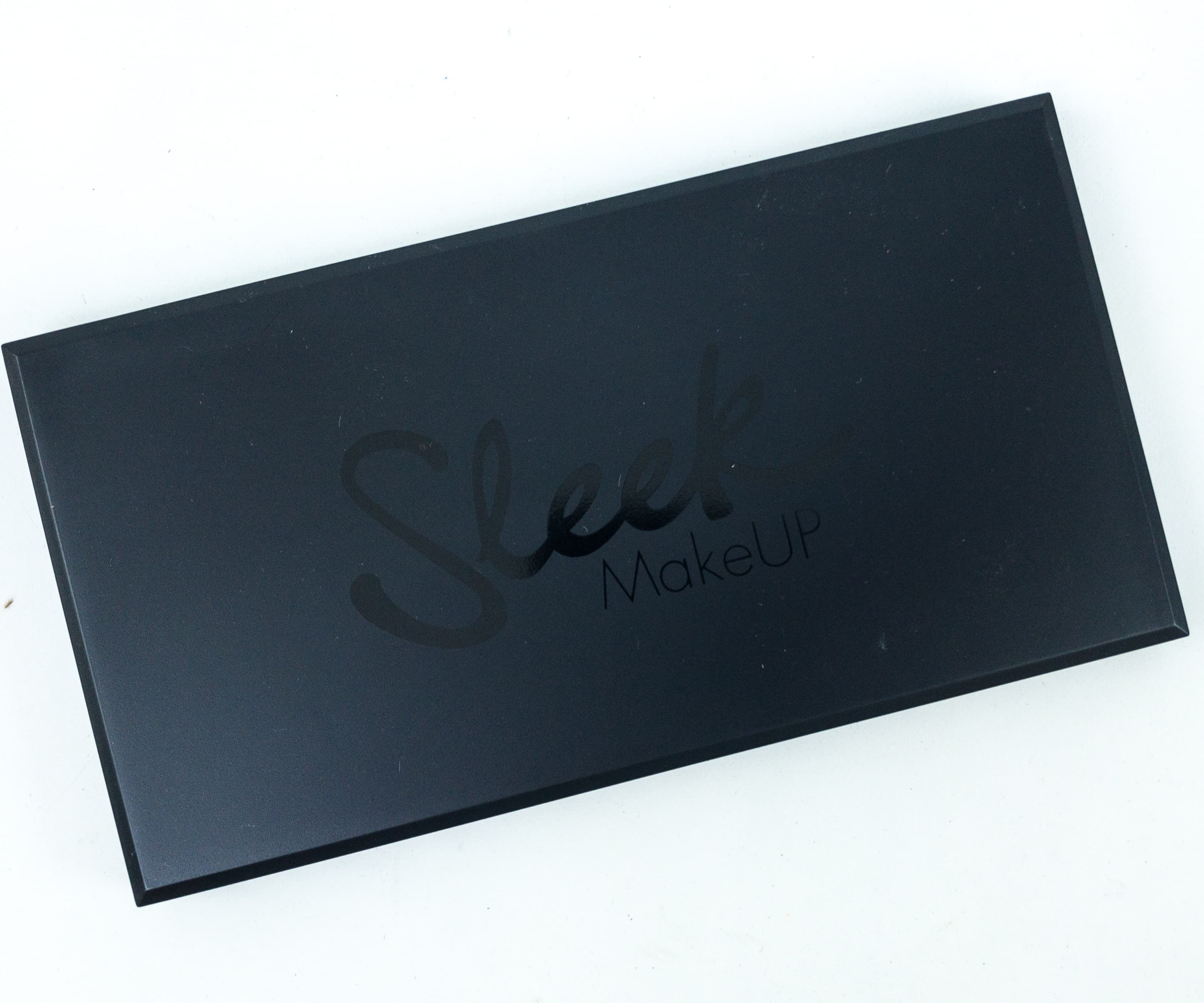 The packaging is indeed sleek!

I love all the shades, I feel like I can play around with them a lot because the neutrals are really versatile. They're smooth and crease-free as well. The palette even comes with an applicator and a mirror.
Omorovicza Cleansing Foam ($16.16) After wearing makeup or being exposed to dirt the whole day, it's great to have a cleanser that will help you effectively remove impurities. This one is in foam form and ideal for everyday use, which means it's gentle enough and it doesn't dry the skin out. Made with copper gluconate and white lupin extract, it cleanses the skin while minimizing your pores and balancing oil. It's so fluffy and luxurious!
Morgan Taylor Nail Lacquer ($9.50) It's the perfect pinkish nude nail color! I can wear it to work and on various occasions whether casual or formal. Morgan Taylor's nail lacquers apply smoothly and without streaks, and this one is no different. It doesn't easily get gooey so you can keep them for a long time!
I'm pretty satisfied with the contents of this month's GLOSSYBOX! From hair to toe, they included items to keep me feeling and looking good. I love everything but if I have to choose a favorite it would be the eyeshadow palette because of its subtle yet pretty colors. The hair conditioner comes in a close second. It also makes me happy getting items for my hair. Overall, the box exceeded my expectations! The total retail value is $68.43!
What did you think of this month's GLOSSYBOX?