Culture Carton is the subscription box for men that embraces themes relating to self-improvement. Whether it be improving one's mind, health, style, or career, this box is for the man who wants to go above and beyond, not being content to be just ANY man. It is for him who wishes to strive toward a more cultured and sophisticated self. Among the items in the box is a book that a cultured man would want in his growing library, along with select accessories curated around a monthly theme related to improving some aspect of one's self.
DEAL: Get 10% off your first box. Use coupon code HELLOSUB.
Every box includes an information card.
Apollo is the inspiration for the curation of this subscription box.
As always, the information card features a very beautiful scenery!
The theme title is a reference to the author of this month's literary selection and the June 2019 theme is Faulkner!
Everything in my June 2019 Culture Carton!
Kiko Leather Bookmark ($15) Kiko is known for their high-quality cowhide leather goods, so I'm happy with this leather bookmark that I can use to easily track the pages of the book I'm reading. It even comes with a nice strap.
Fello Fantom Polarized Sunglasses ($89) To keep my eyes protected, and even make it easier to look at bright objects without being challenged by glare, I find this polarized sunglasses really useful! Plus, they come in a really sweet case.
The slightly rounded, wayfarer look sunglasses also gives visual comfort.
They have flexible spring hinges that allow the temples of the glasses to stretch back further without breaking.
Another notable feature of these sunglasses is the natural cellulose acetate frame, which is a premium material known for its durability.
Aside from its sturdy case, there's also a cloth included to wipe your lenses with and keep them clean and clear.
Travel Laundry Bag ($18) During travels, it'll be more convenient to stash used clothes in this bag instead of mixing it with fresh clothes!
No. 79

Acting like a gentleman never goes out of fashion.
They also provided a space to personalize it.
It has drawstrings that make it easier to close after filling it out, or open when I need to take out something! This bag is much larger than any laundry bag I've ever received in a box – two thumbs up!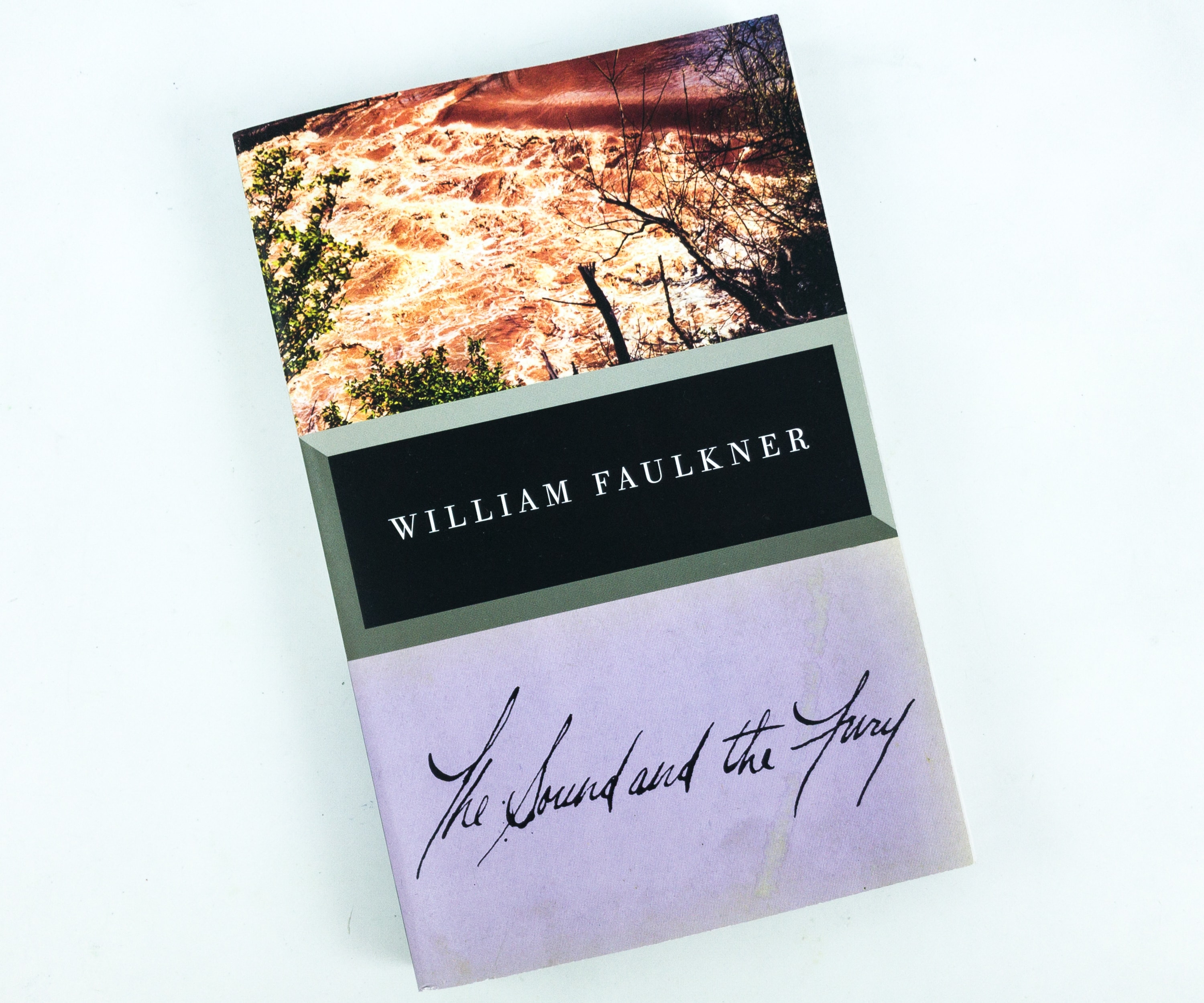 The Sound And The Fury by William Faulkner ($12.40)
The Sound and the Fury is the tragedy of the Compson family, featuring some of the most memorable characters in literature: beautiful, rebellious Caddy; the manchild Benjy; haunted, neurotic Quentin; Jason, the brutal cynic; and Dilsey, their black servant. Their lives fragmented and harrowed by history and legacy, the character's voices and actions mesh to create what is arguably Faulkner's masterpiece and  one of the greatest novels of the twentieth century.

"I give you the mausoleum of all hope and desire. . . . I give it to you not that you may remember time, but that you might forget it now and then for a moment and not spend all of your breath trying to conquer it. Because no battle is ever won he said. They are not even fought. The field only reveals to man his own folly and despair, and victory is an illusion of philosophers and fools." —from The Sound and the Fury
The back of the book doesn't only supply us with more idea about the story, but it talks about the author as well.
It's a really challenging book!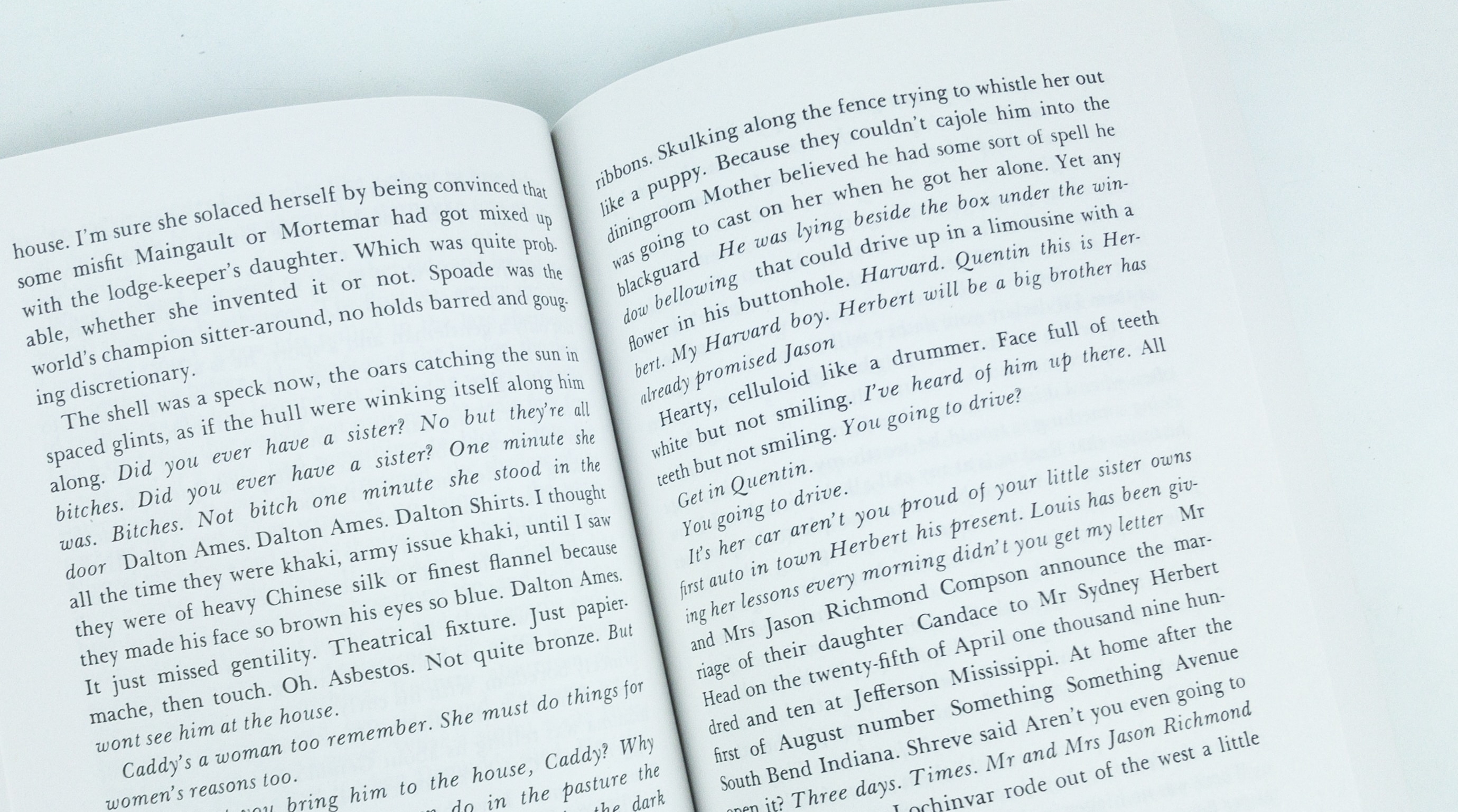 As I go on, it made me think about more about life. It's mind-boggling yet engaging, I think I just need to get used to it, like acquiring the taste of a certain food. The language in this book is intense and uncomfortable (picture is cropped). The text shifts points of view and style, leaning heavily on stream of consciousness.
Culture Carton is the perfect box for the real gentleman. It doesn't just help you look more dashing and stylish, but it also supplies you with more knowledge through the awesome books it includes every month. This month, they picked a challenging book that helps develop a man's intellect, and I appreciate it so much. The sunglasses and laundry bag are nice items to include in my travel bag. The Kiko leather bookmark is perfect for the book too. This subscription is a men's styling box amped up with great book selections, definitely a must-try for all the gentlemen out there!
What's your favorite item this month?