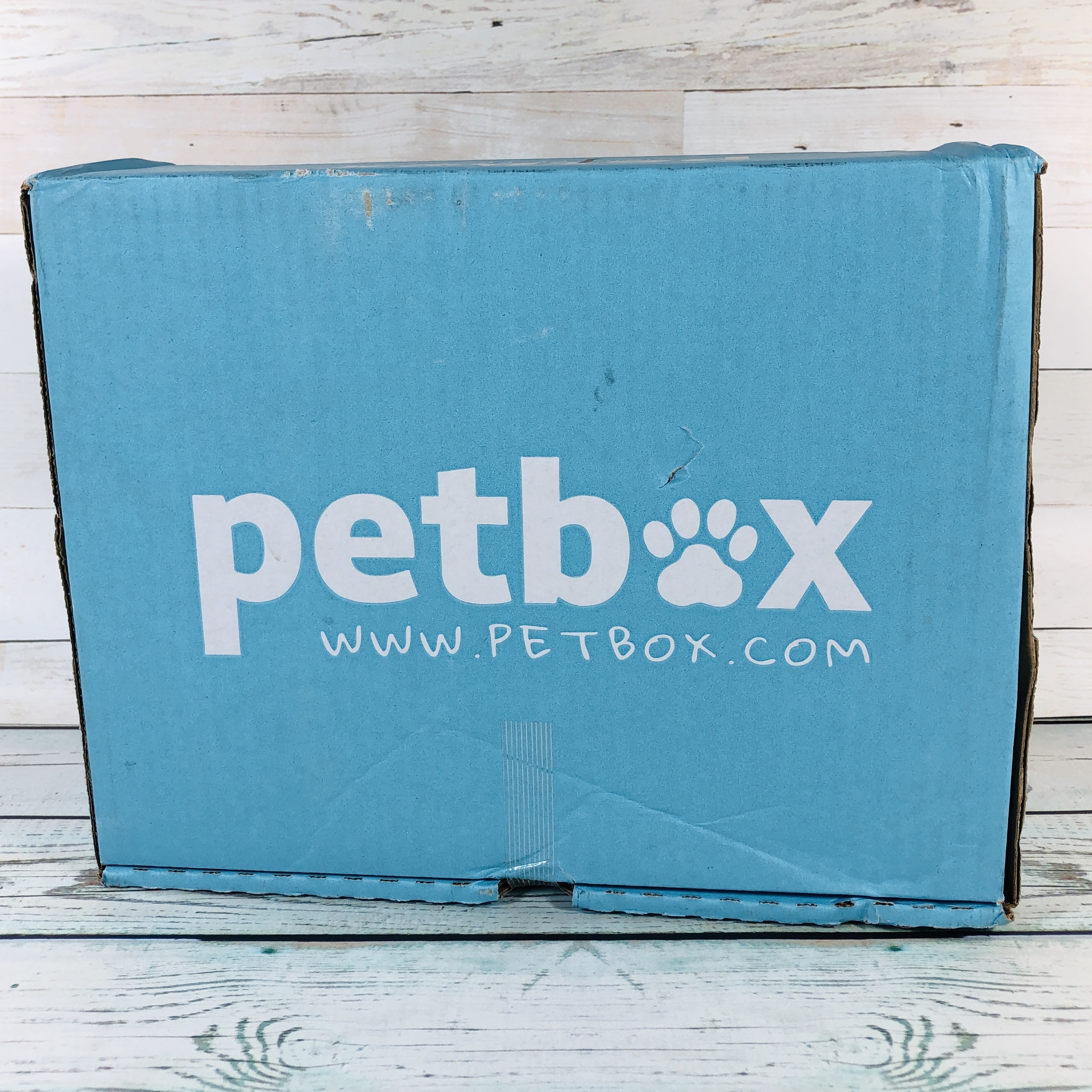 PetBox is a subscription box for dogs or cats. When you sign up for PetBox you pick whether you have dog or cat. I am reviewing the PetBox for cats, which is $29.99 a month. The price drops to $24.99 a month for a prepaid 12-month subscription. The items are all chosen and approved by the actress Jennie Garth.
DEAL: For a limited time only, get 50% off your first box! Use the coupon code HELLO50 to get the deal.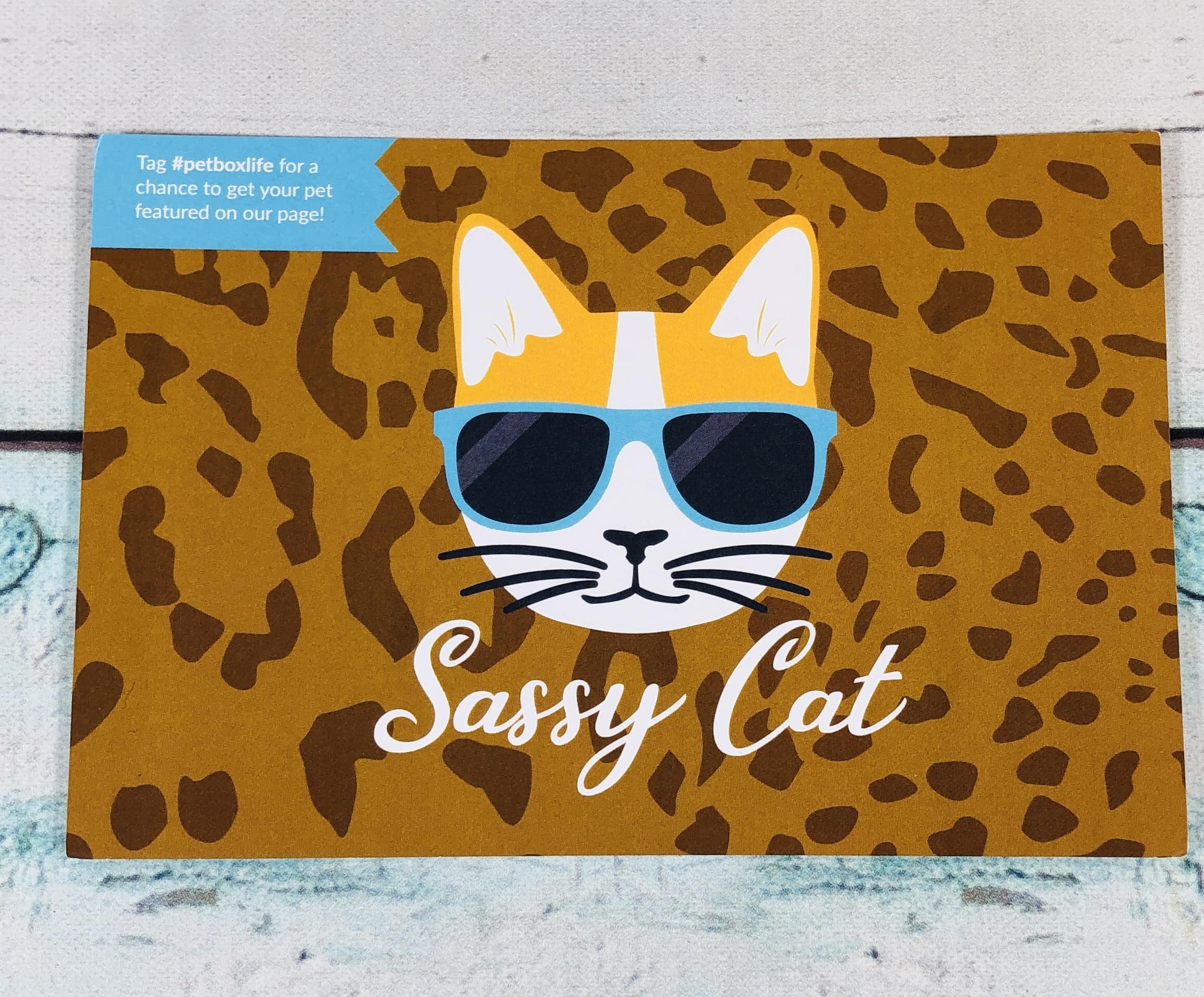 There was a card announcing the theme: Sassy Cat!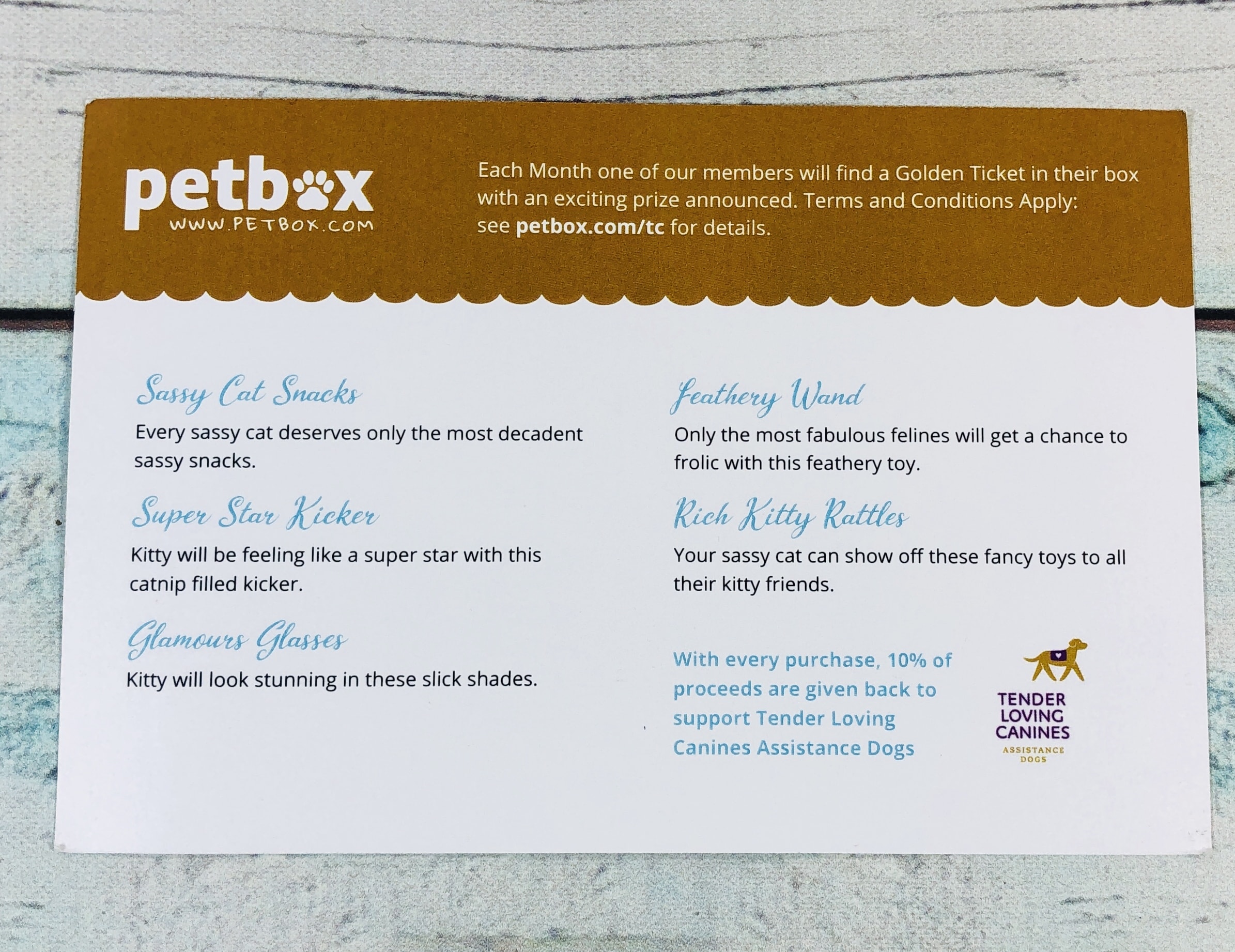 All the items that are included in this box are listed on the back of the card, plus a brief description for each. There was info on the Golden Ticket, and a note that 10% of proceeds are donated to Tender Loving Canines Assistance Dogs.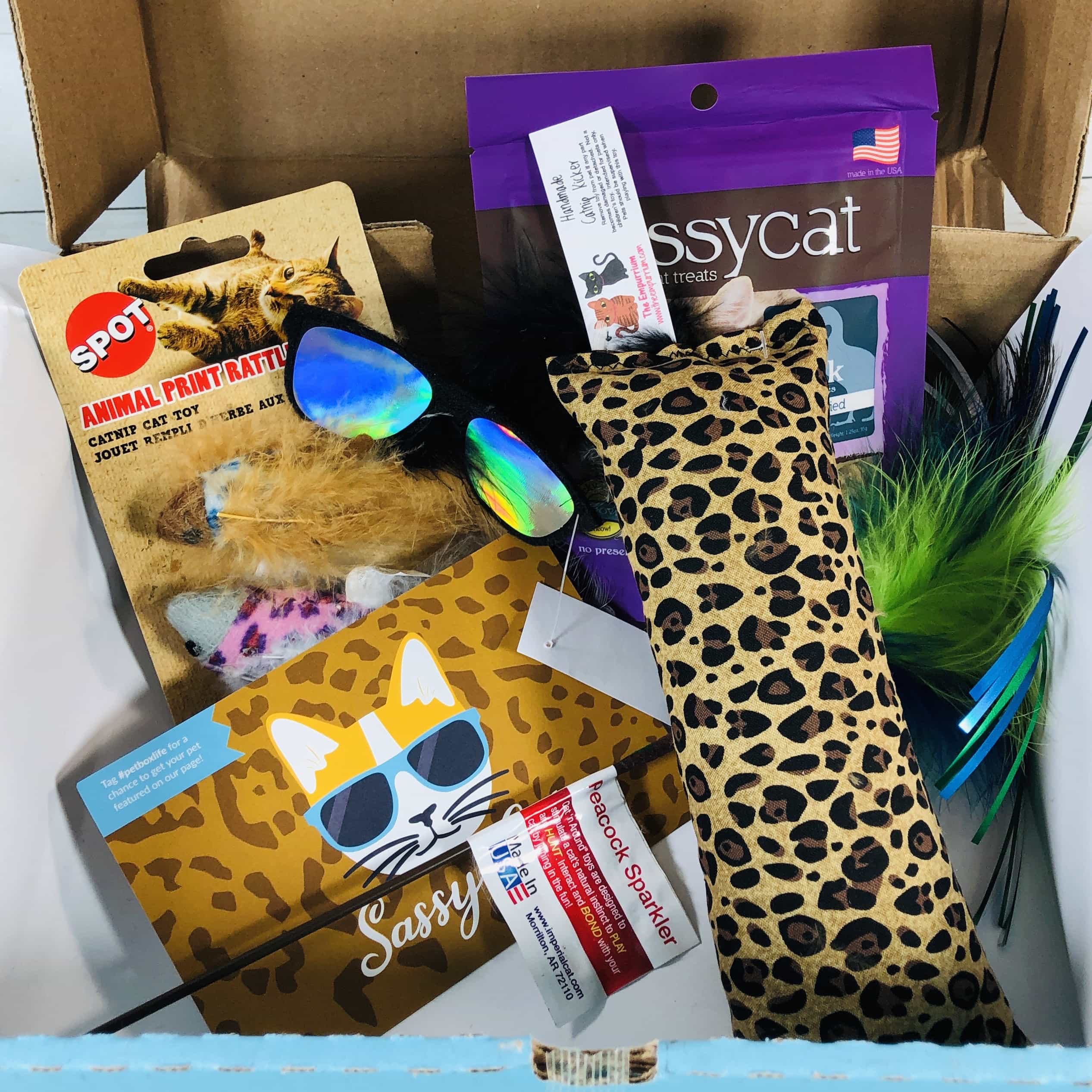 Look at all the goodies inside! So many feathers!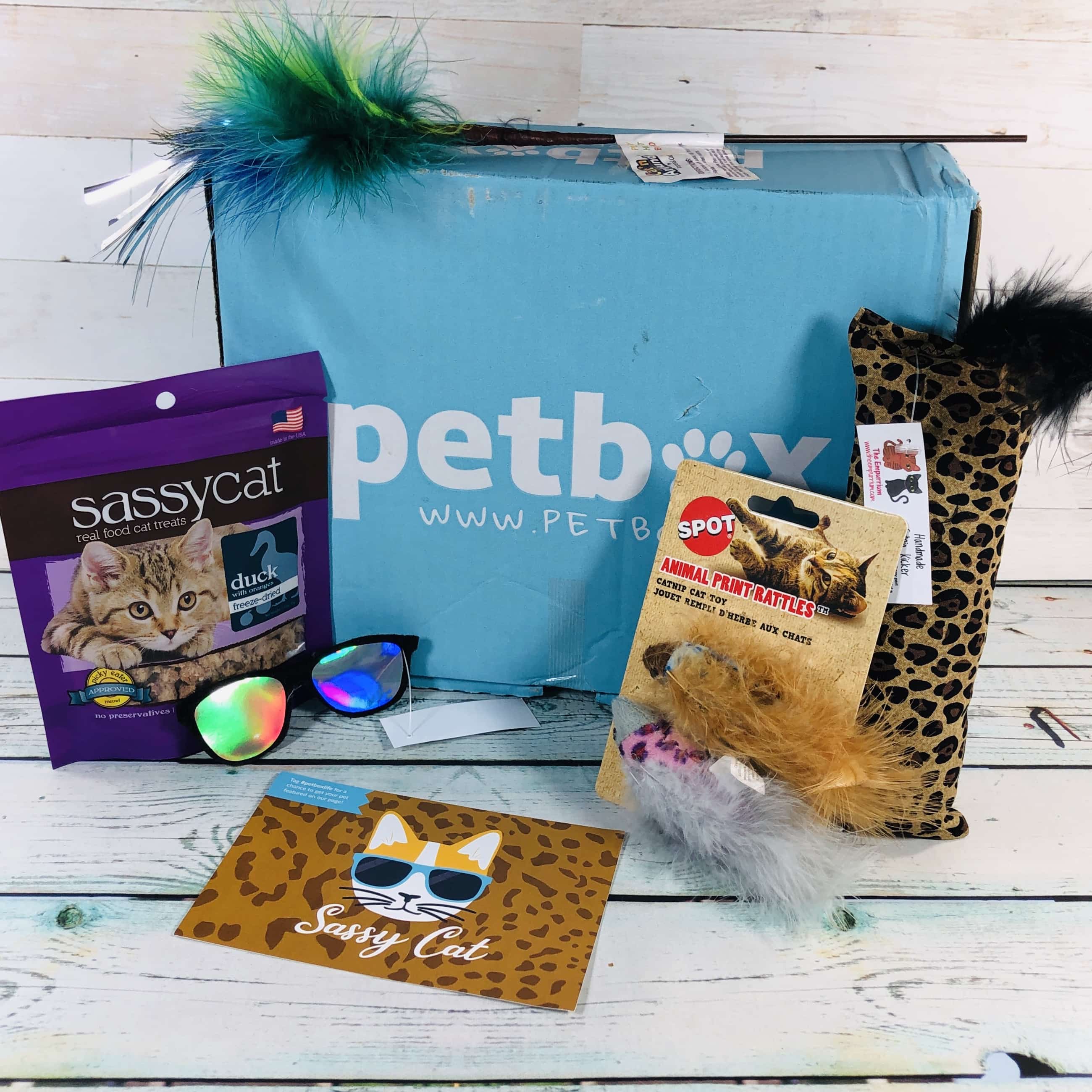 Everything in my box!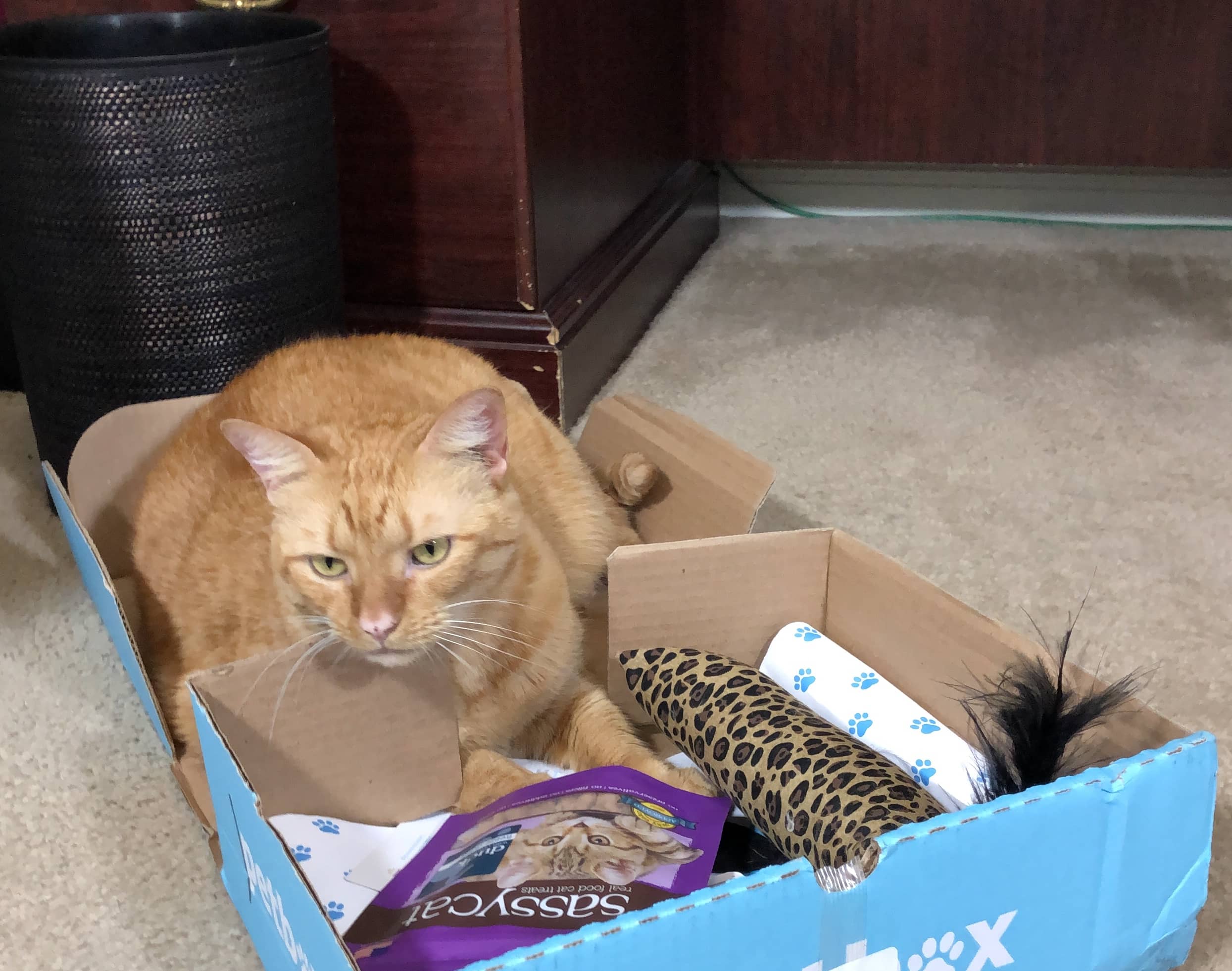 Even the box gets attention!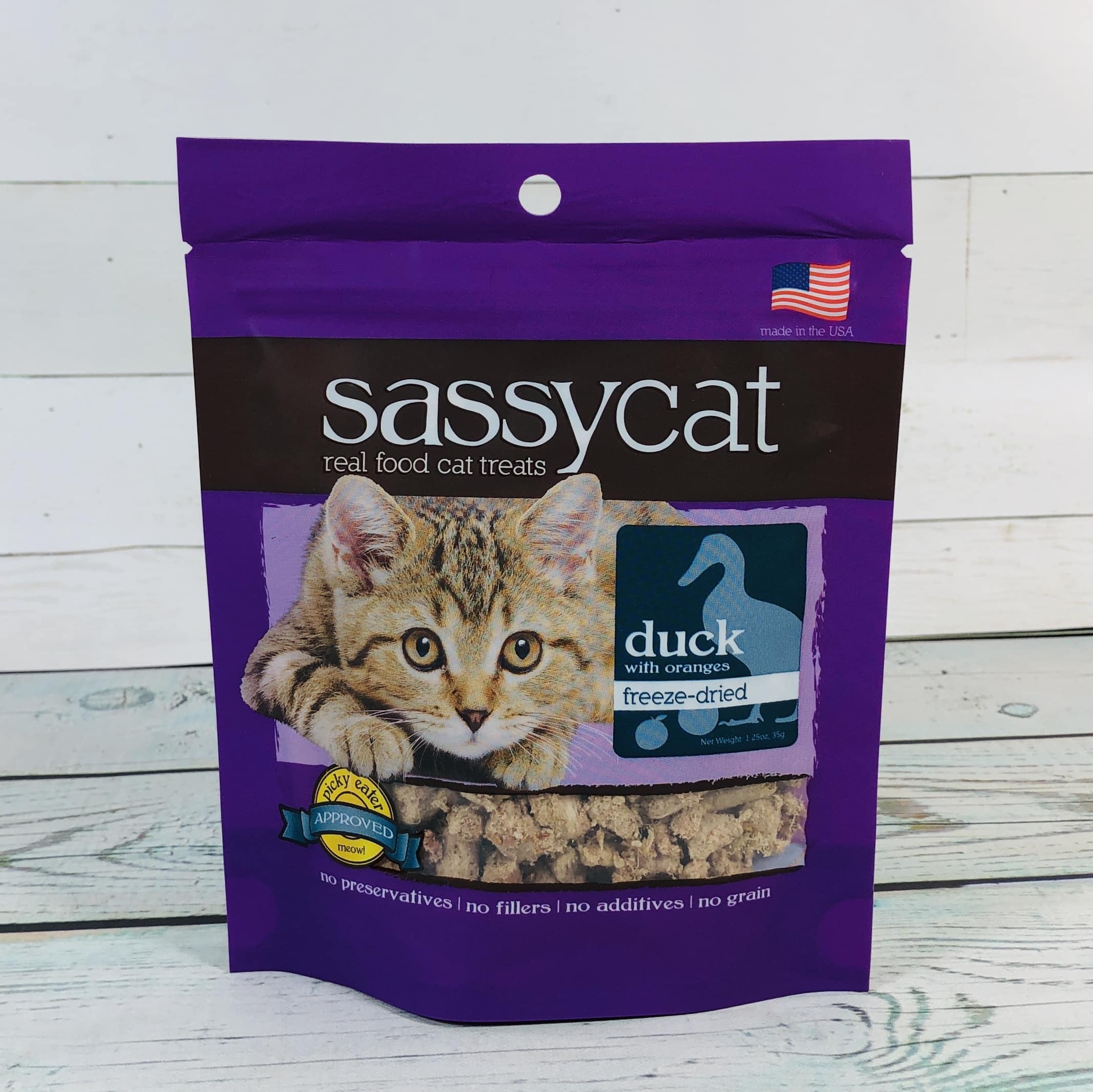 Sassy Cat Duck With Oranges Dried Treats ($10.71) I like to give my cat a treat every once in a while, but she is very picky so I never know if she will like them or not.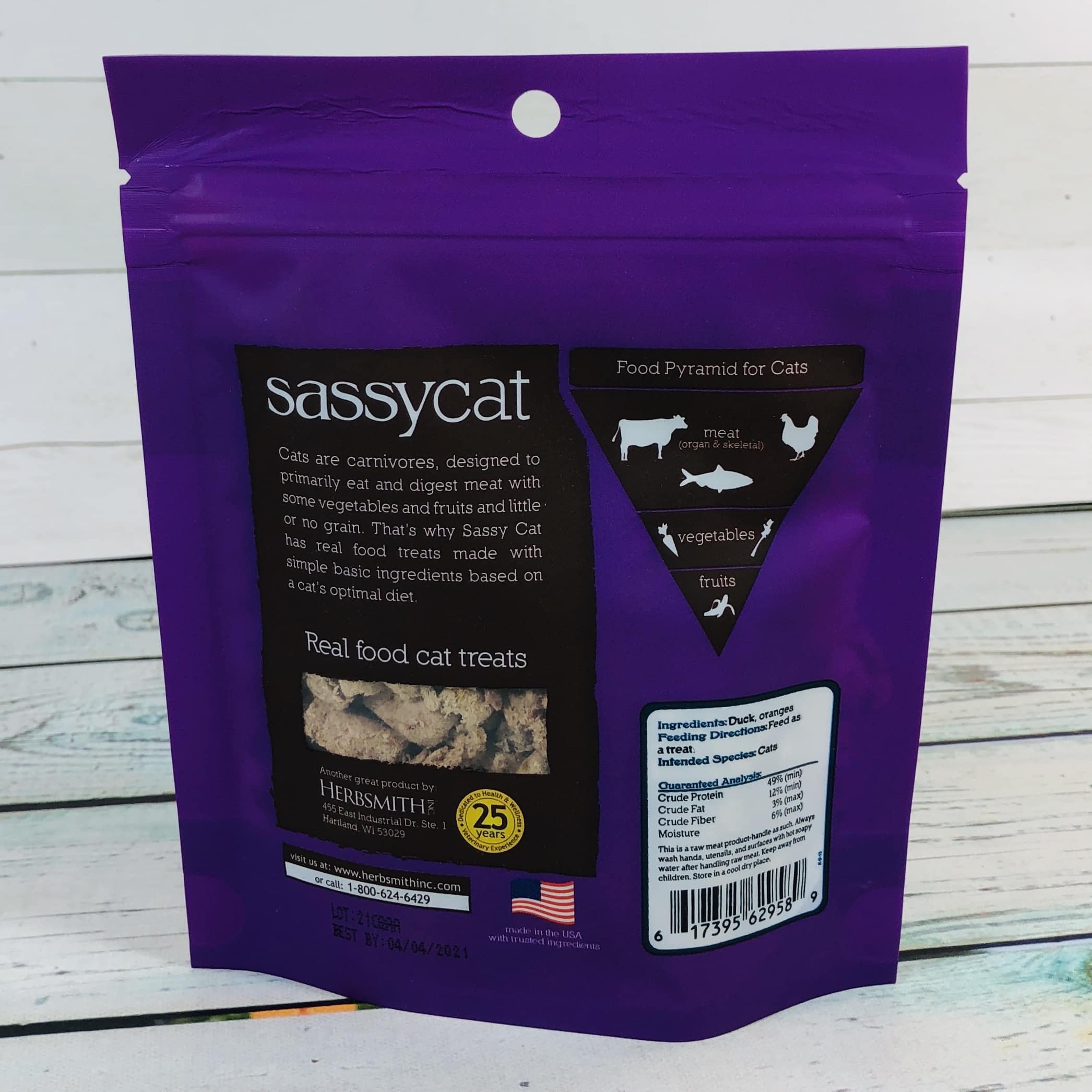 This one is made of only freeze-dried duck and oranges.
Sunny knows when I turn the lights on her that something good is about to happen.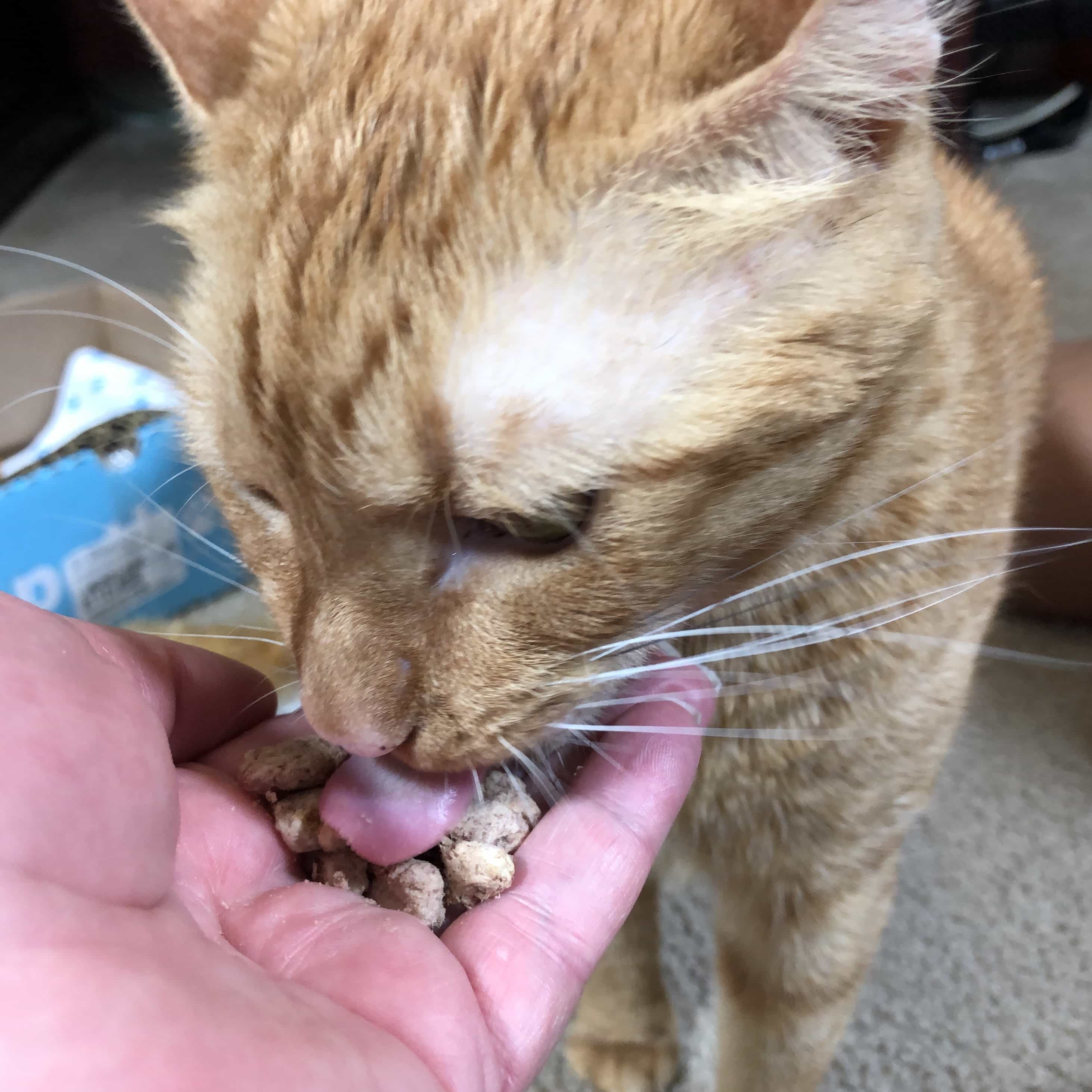 She ate a couple of them!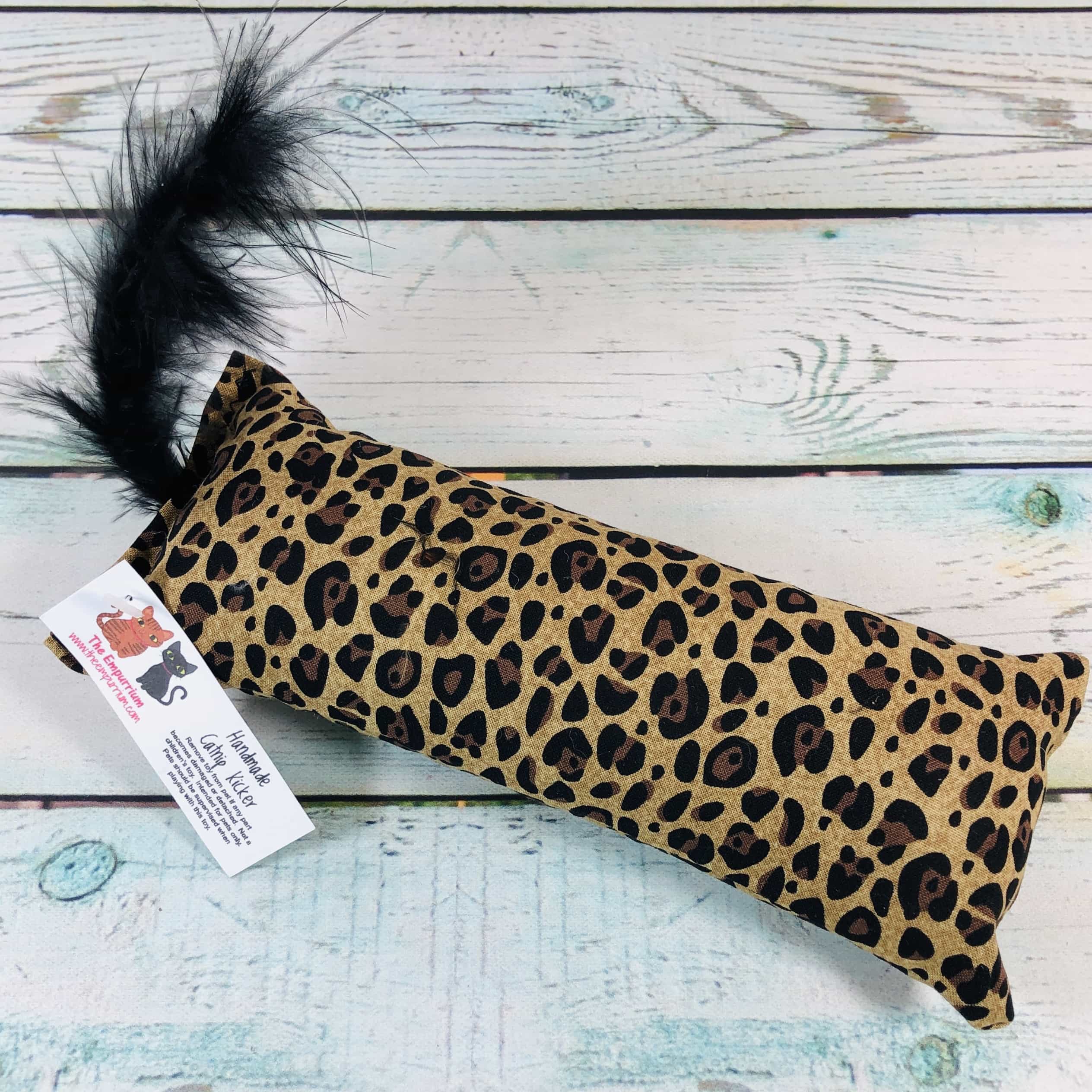 The Empurrium Catnip Kicker ($9 for similar) Kickers are fun because once your cat has a hold of it they will use their back claws to do a bunny kick, and this is just hilarious!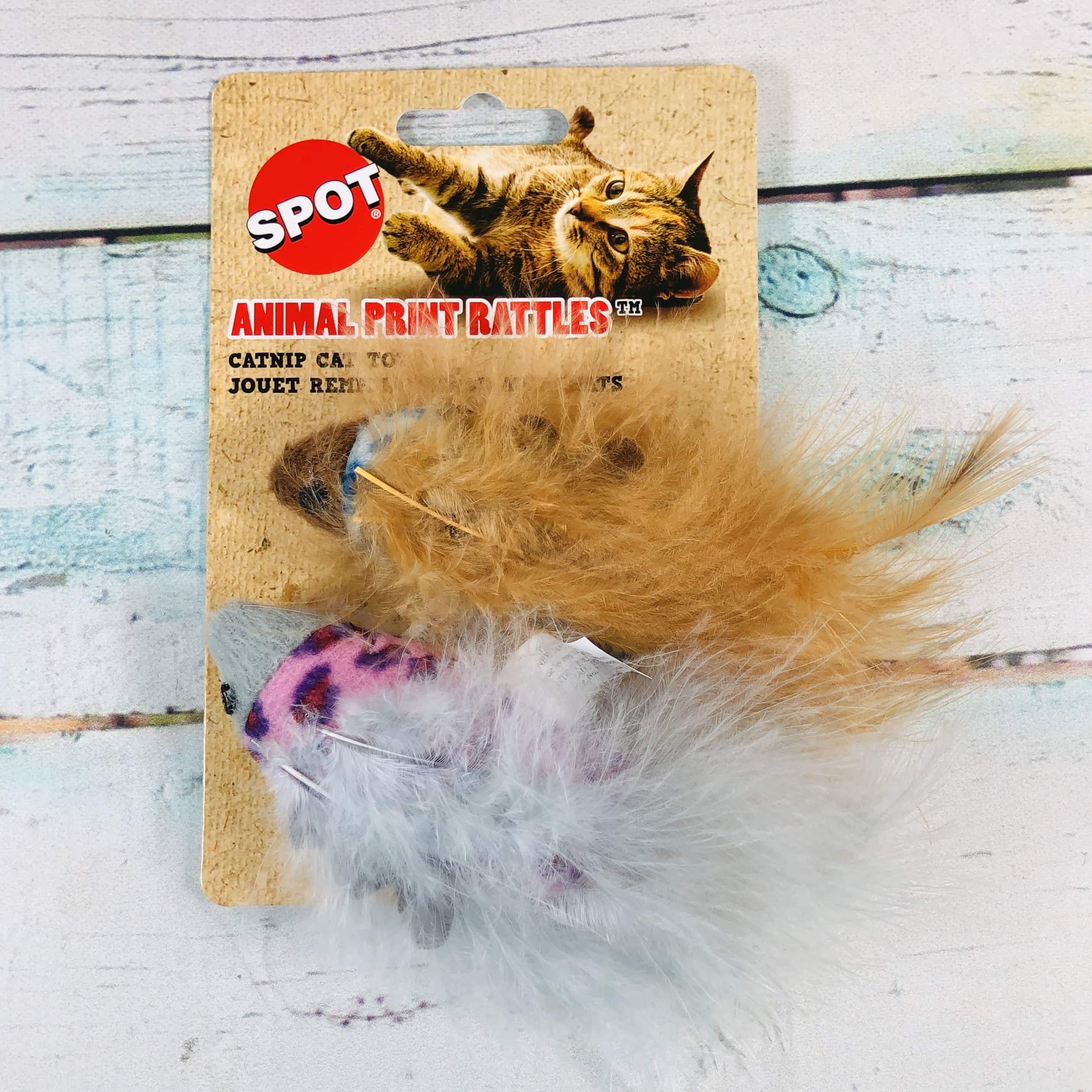 Spot Animal Print Rattles Catnip Cat Toy Yay, more feathers! These look like mice but with feathers on the back and catnip inside. They also make a rattling sound.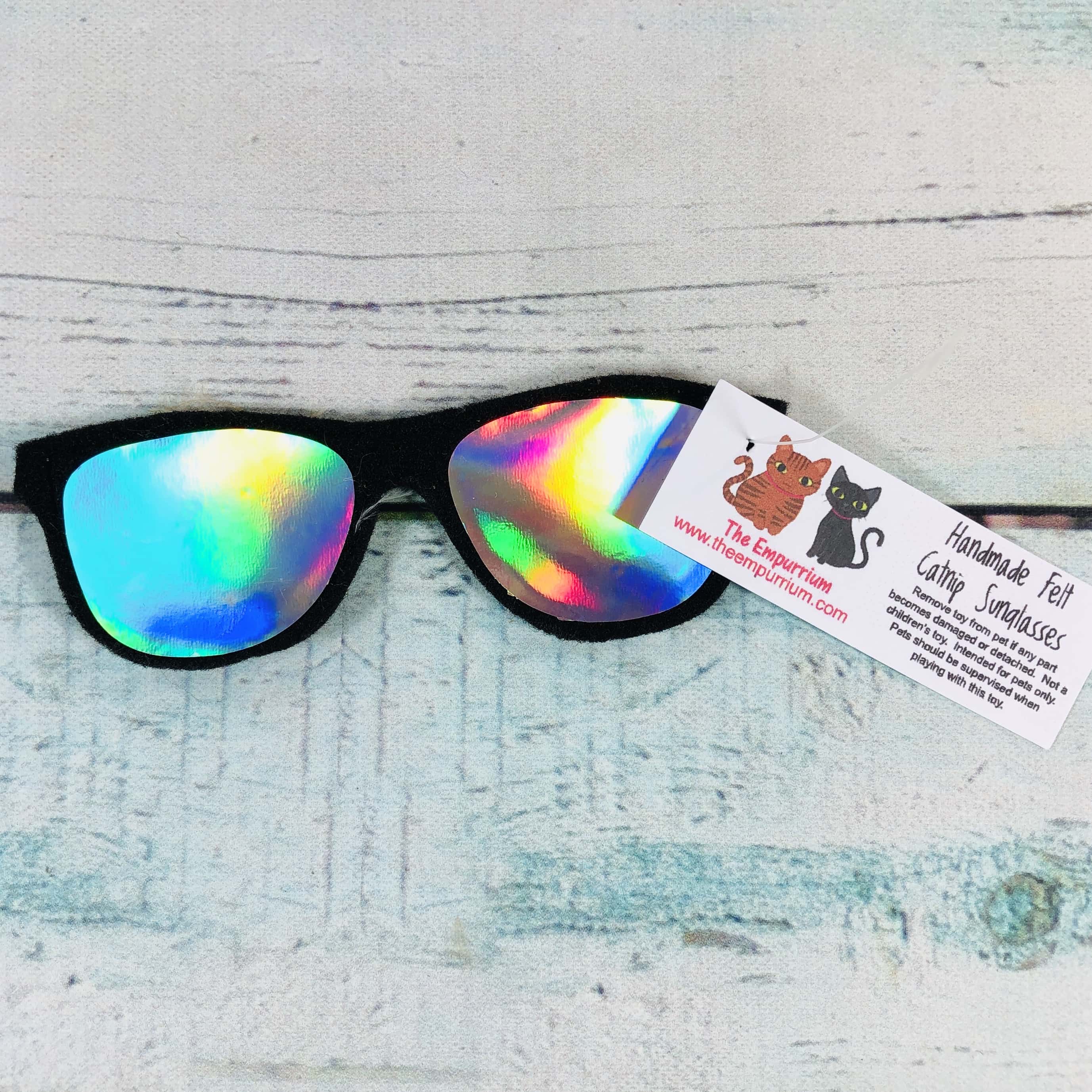 The Empurrium Handmade Felt Catnip Sunglasses I think these are more like a felt toy since cats would not be able to see out of them and they don't really have a way to stay on their head or face anyways.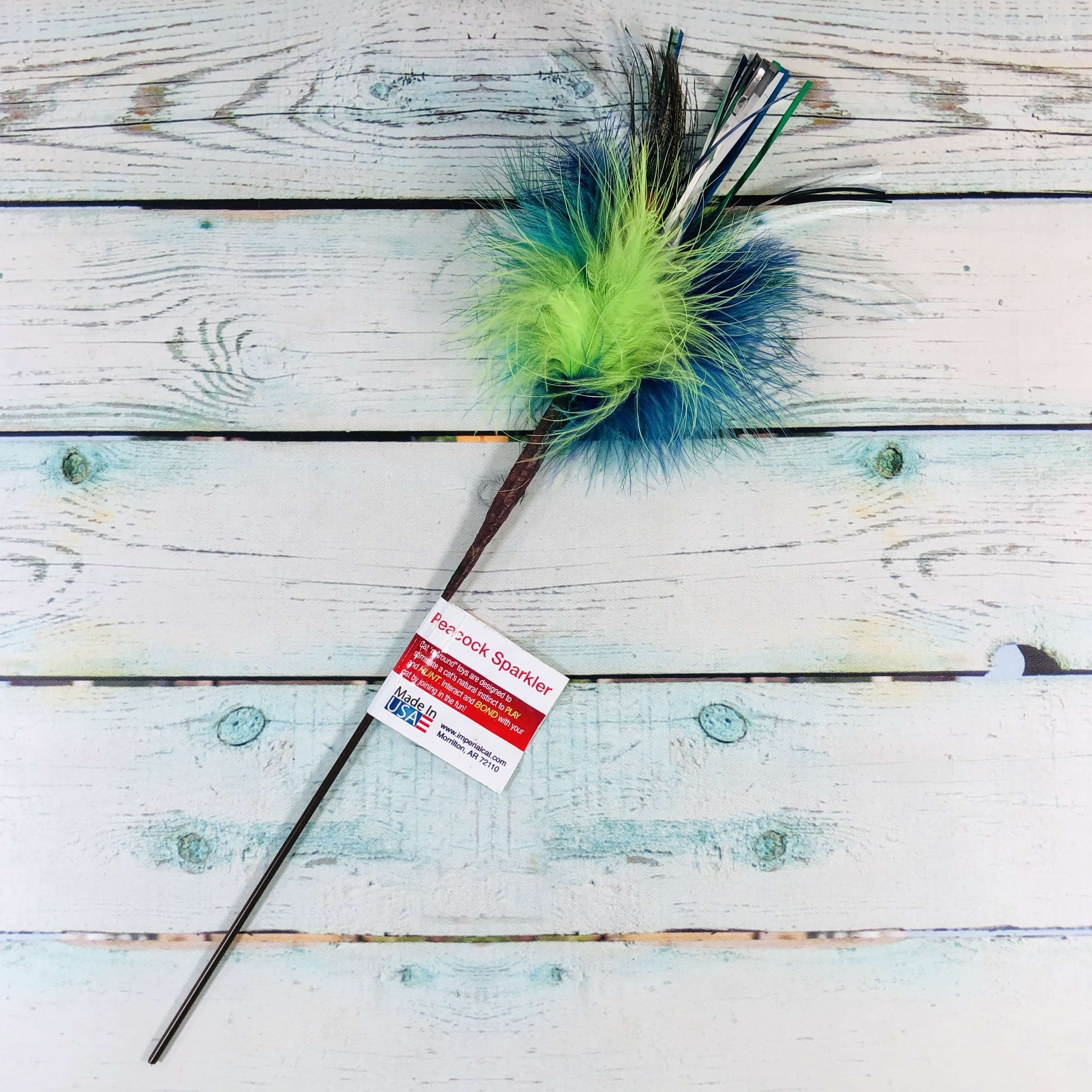 Imperial Cat Peacock Sparkler ($10.30 for similar) My cats love wand toys!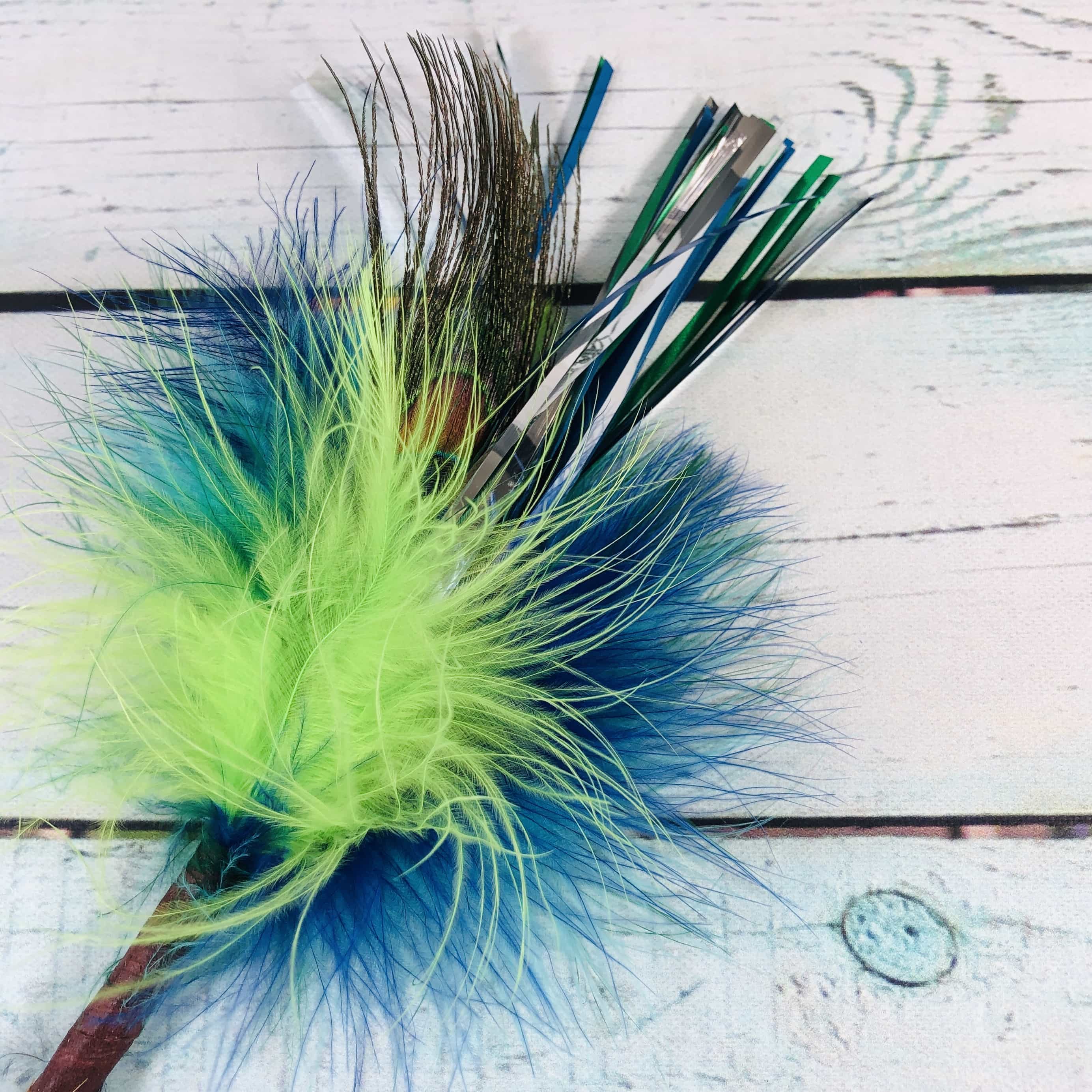 The feathers are green and blue but not actually from a peacock. There are shiny mylar strips in the middle.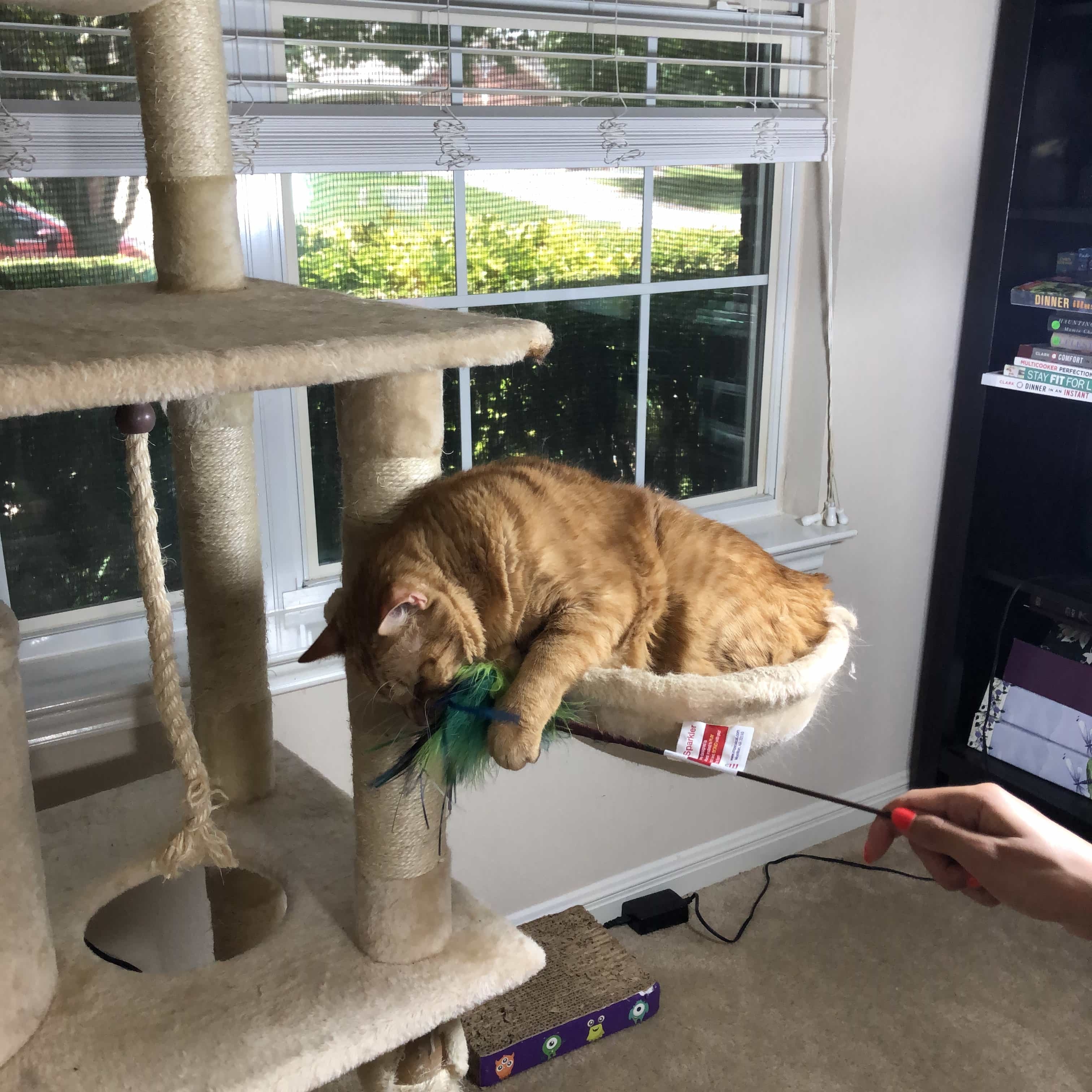 Sometimes my cat is lazy – she didn't even want to leave her roost to play.
But she was just as vicious as ever!
My cats always seem to like their toys from PetBox! The toys are cute and capture their interest so I can engage them in play and exercise. I like the themes and my cats really enjoyed the feathers this month! The treats are also a good way to end a play session.
What do you think of this month's box?