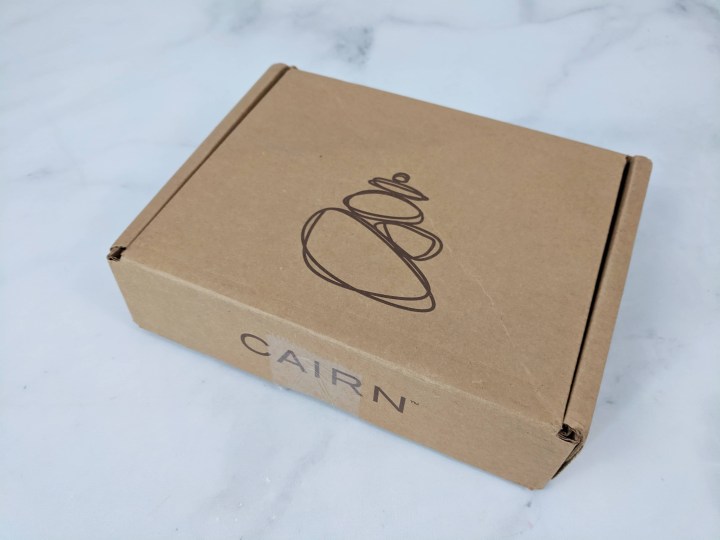 Cairn is a monthly subscription box (or bag!) for those who love spending time in the outdoors. Each month, you can expect to receive 3-6 cool products that will help you enjoy your time in the outdoors even more. Subscriptions cost $29.99 each month, but the cost goes down with longer subscriptions. Shipping is free for US subscribers and $5 to Canada.
Cairn promises that the total retail value of the items in each box will exceed $50, with a mix of gear, apparel, food, skin care, and emergency tools. If you complete the subscriber profile, the box will be curated to best match your outdoor lifestyle. As such, most months will see a variation of boxes, while there may be some months when everyone will get the same thing.
DEAL: Use code HAMMOCK to get the Hammock Collection Box as your first month! See the review of the Hammock Box!
OR Use code TRAILHEAD to get the Trailhead welcome box your first month!  See the review of the Trailhead Box!
OR Use code DOGGO to get the Dog Friendly welcome box your first month!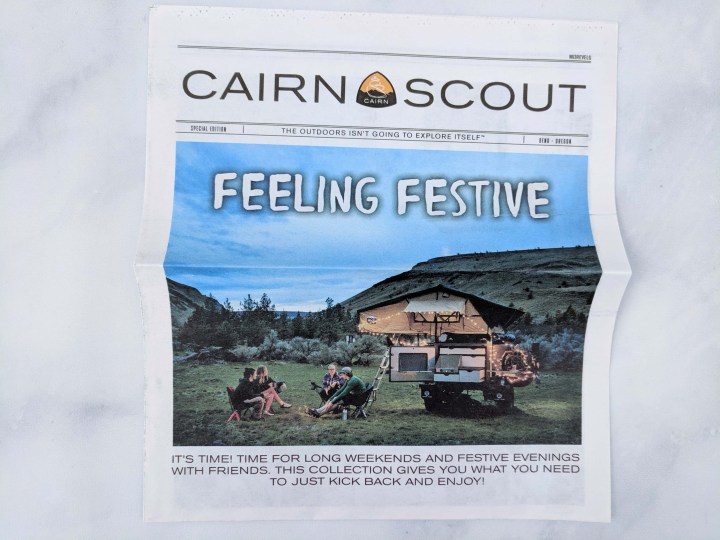 Every month, you receive a newsletter with some information and discount codes to the products included in this month's collection.
We get full information about the items included in the box.
REVEL GEAR Trail Hound 30 ft. Camping Light.  This camping light features 100 led lights on a 30 feet cable that.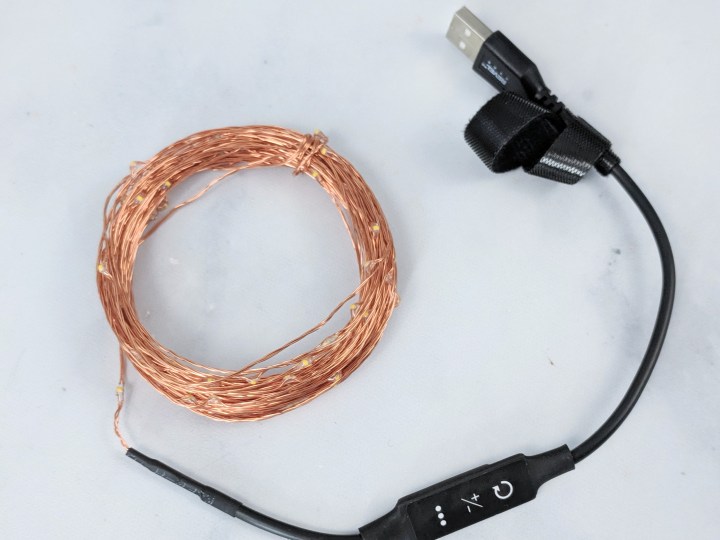 It has a USB connector and comes with a dimmer.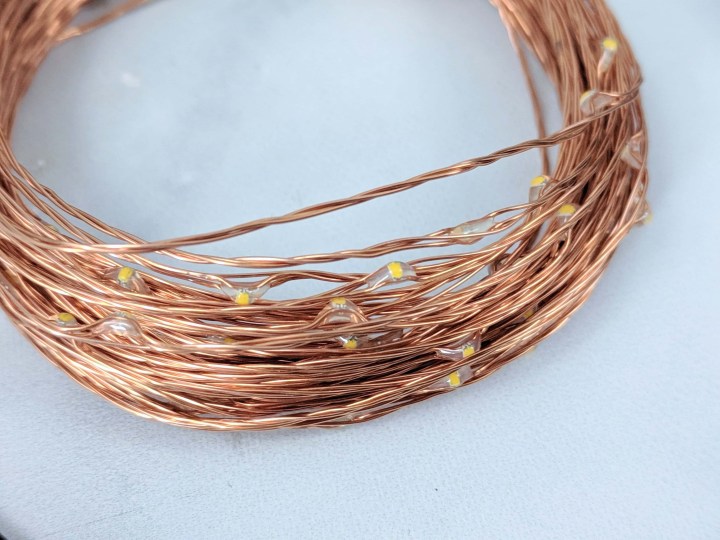 The copper cable makes it easier to attach the cable wherever and however you like!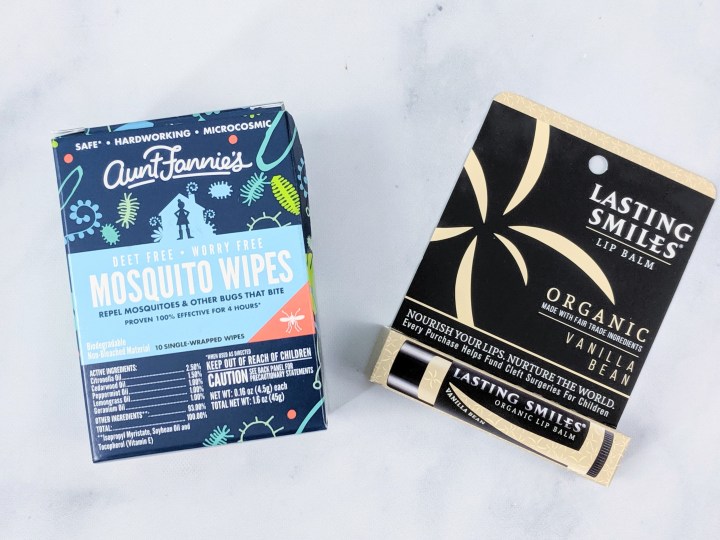 Aunt Fannie's DEET free and worry free mosquito wipes. Being a person who's well liked by mosquitoes, I'm always looking for something easy to use that would keep them away from me so I'll definitely try them out. They come in single-wrapped wipes, so it's easy to carry them in your purse or backpack for emergencies.
Lasting Smiles Lip Balm – Vanilla Bean. You always need some lip balm, and every purchase of Lasting Smiles lip balm helps fund cleft surgeries for children.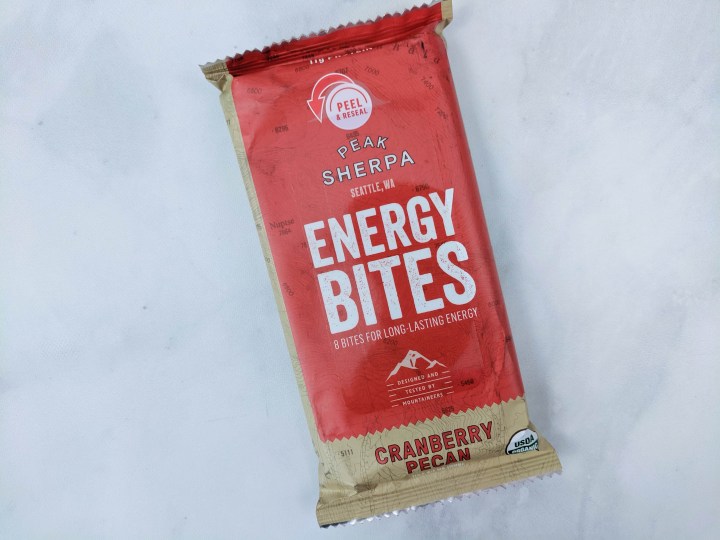 Peak Sherpa Energy Bites – Cranberry Pecan. These are made with Tsampa, a type of roasted barley found in the Sherpa mountains.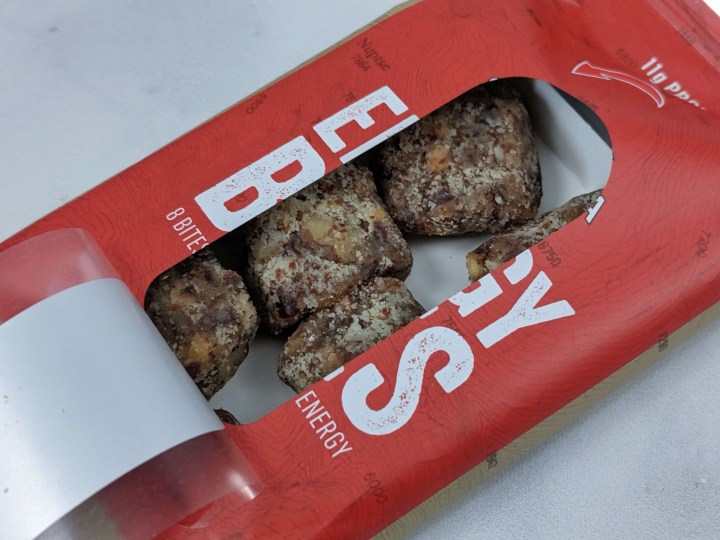 They come in little bites in a resealable package.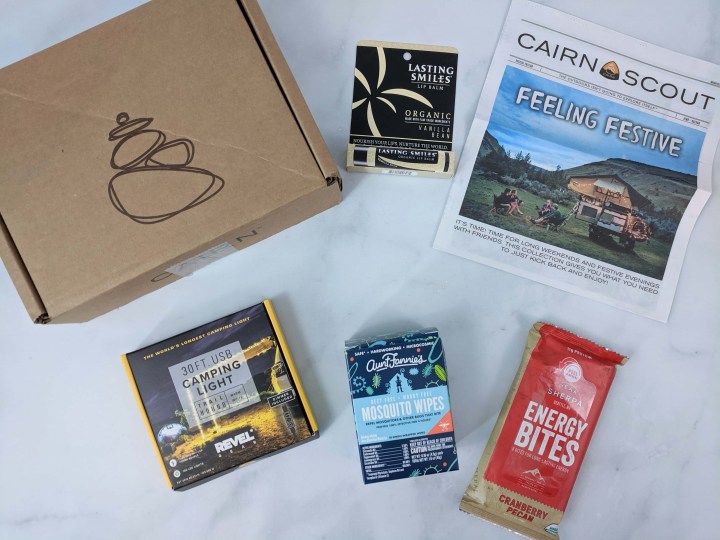 This "Feeling Festive" theme box was a really nice way to start Summer season! I really like the camping lights as they can be used in my backyard as well, and the mosquito wipes will come in handy really quick!
What did you think of this month's Cairn box?