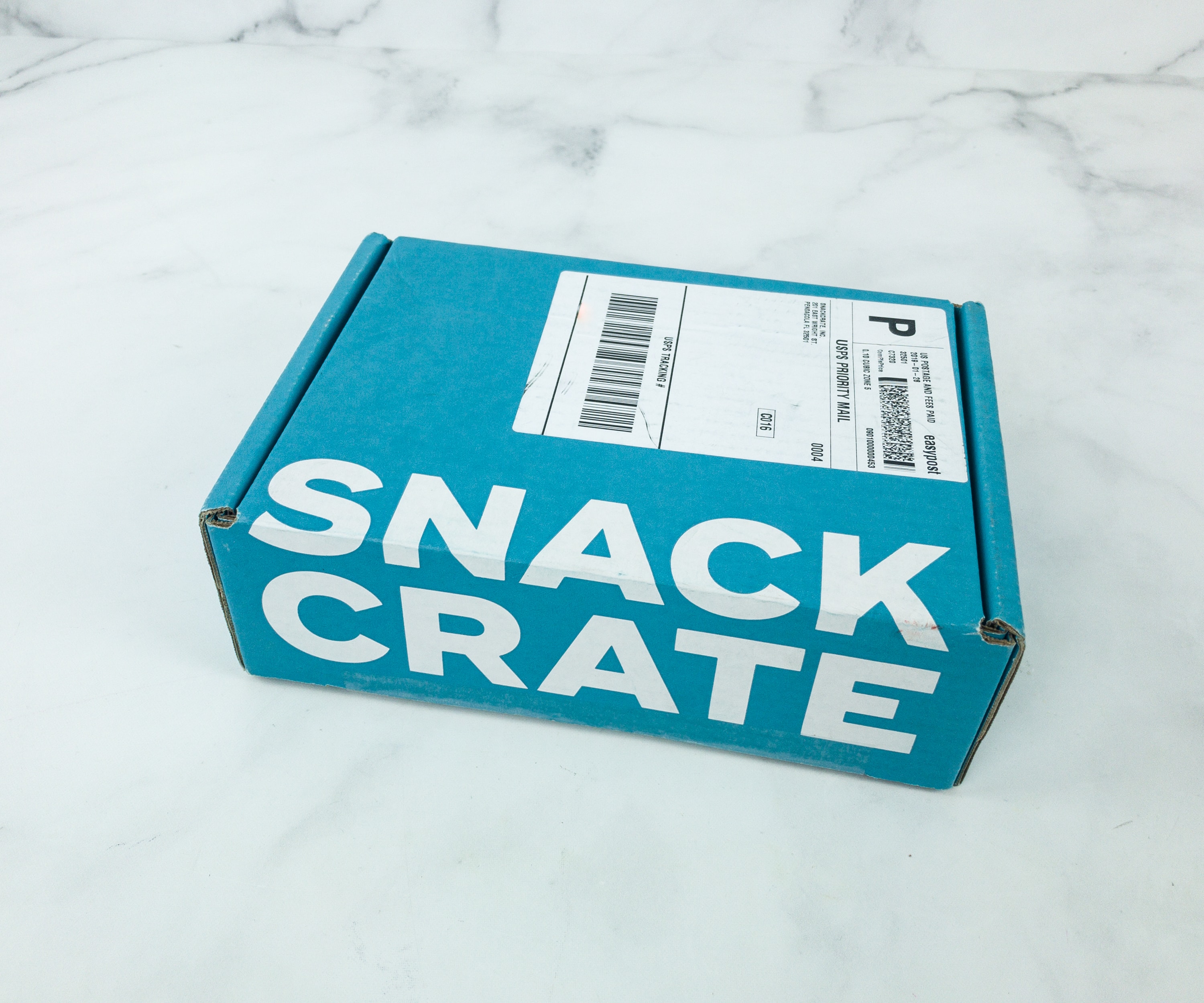 Snack Crate is a monthly subscription that provides the most interesting snacks and features new and exciting places from around the globe. They offer three sizes of the box: the $14 mini with 5 snacks, the $26 original box with 10-12 snacks, and the $49 premium box with 18-20 snacks.
DEAL: Save up to $14 on your first box. USE THIS LINK to get the deal. You'll save $2 on the mini, $6 on the regular box, and $14 on the premium box!
As usual, the box is filled to the brim!
When you sign up, your first box will be from a country of your choice. You have the option of adding a drink for $6, which I think is a pretty pricey option, and I passed.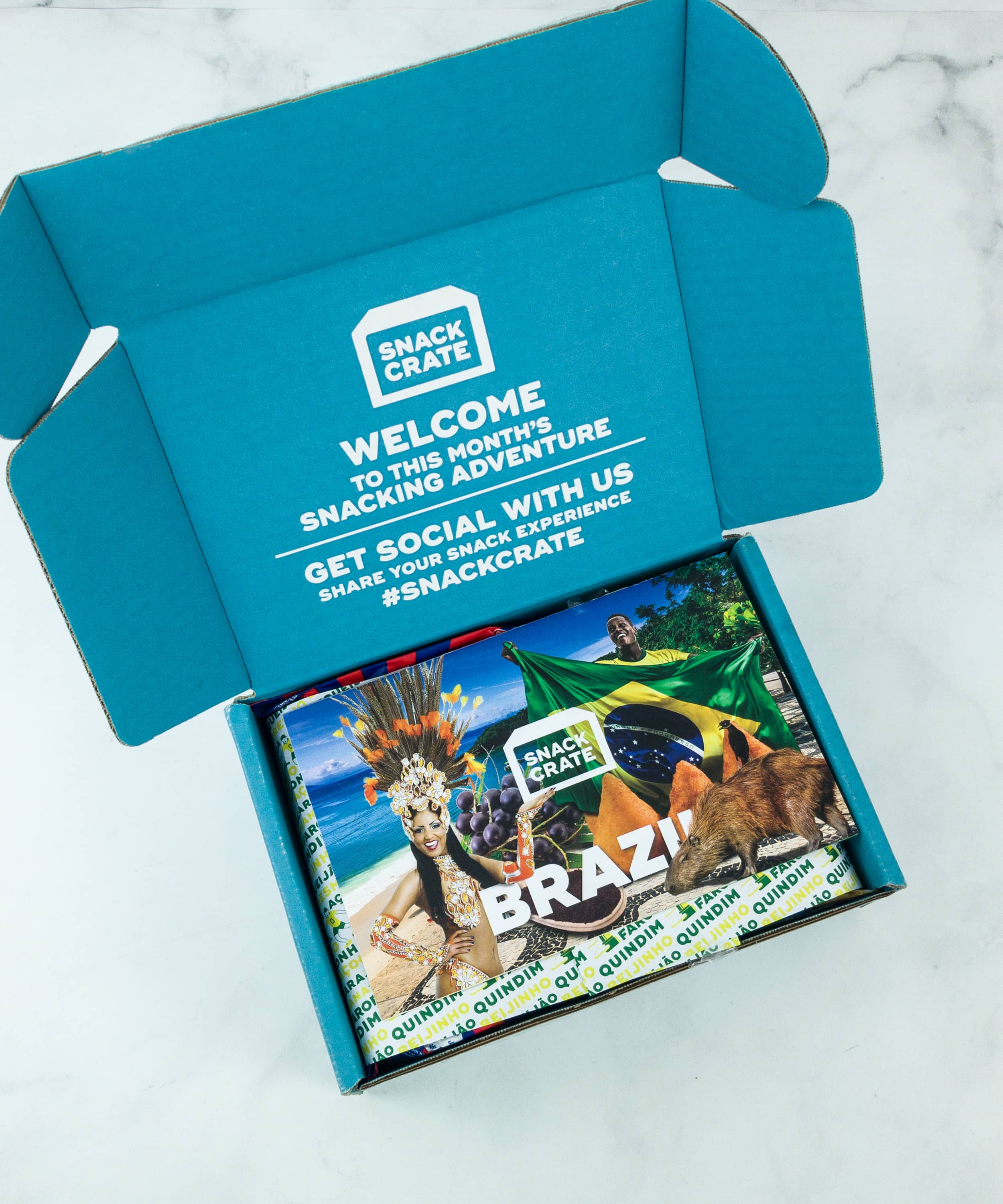 A leaflet welcomed us upon opening the box.
All the treats are covered by a printed paper sealed with a flag logo of Brazil.
The bigger snacks are on top.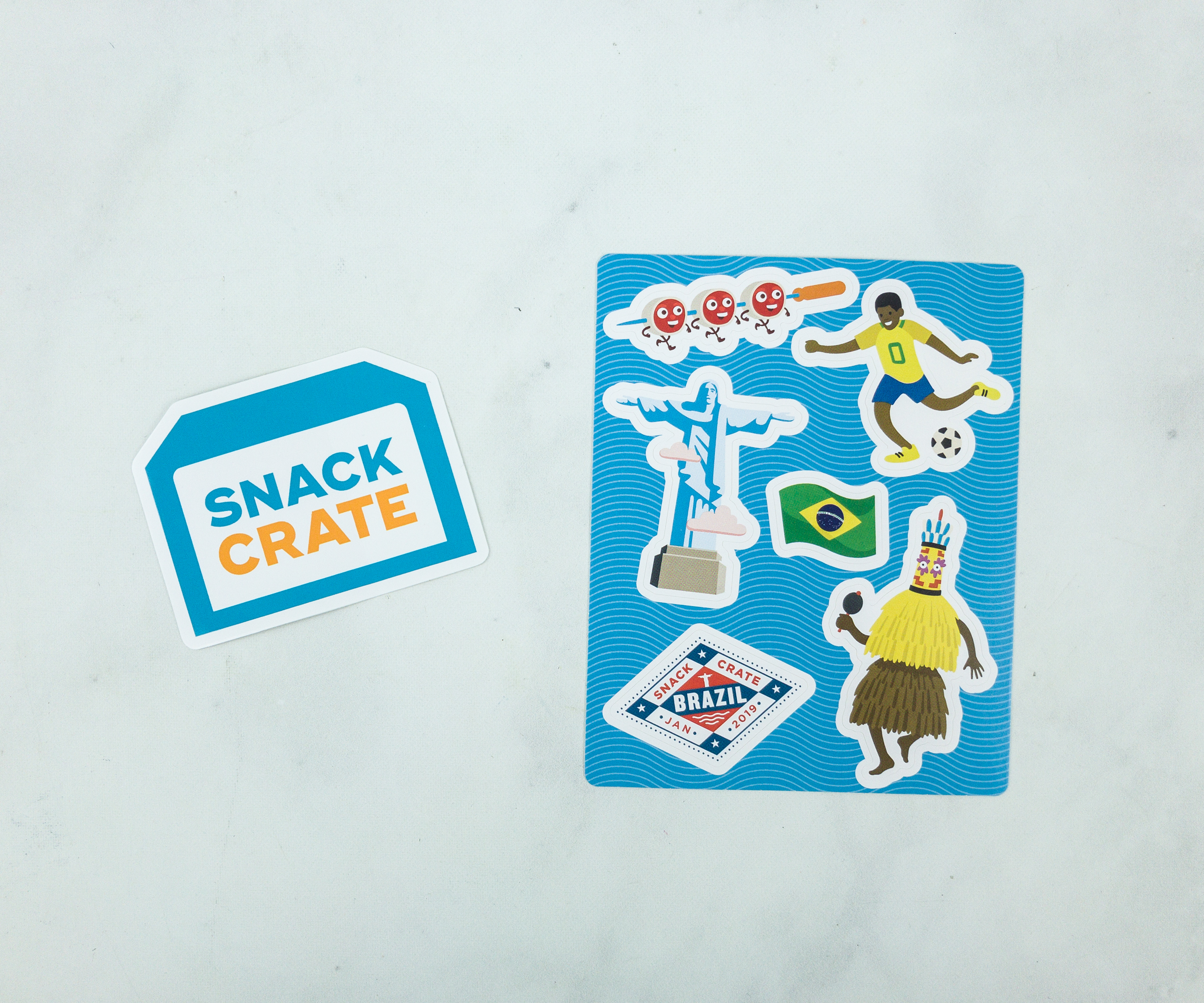 Each month, the box includes cute stickers which are related to the featured country.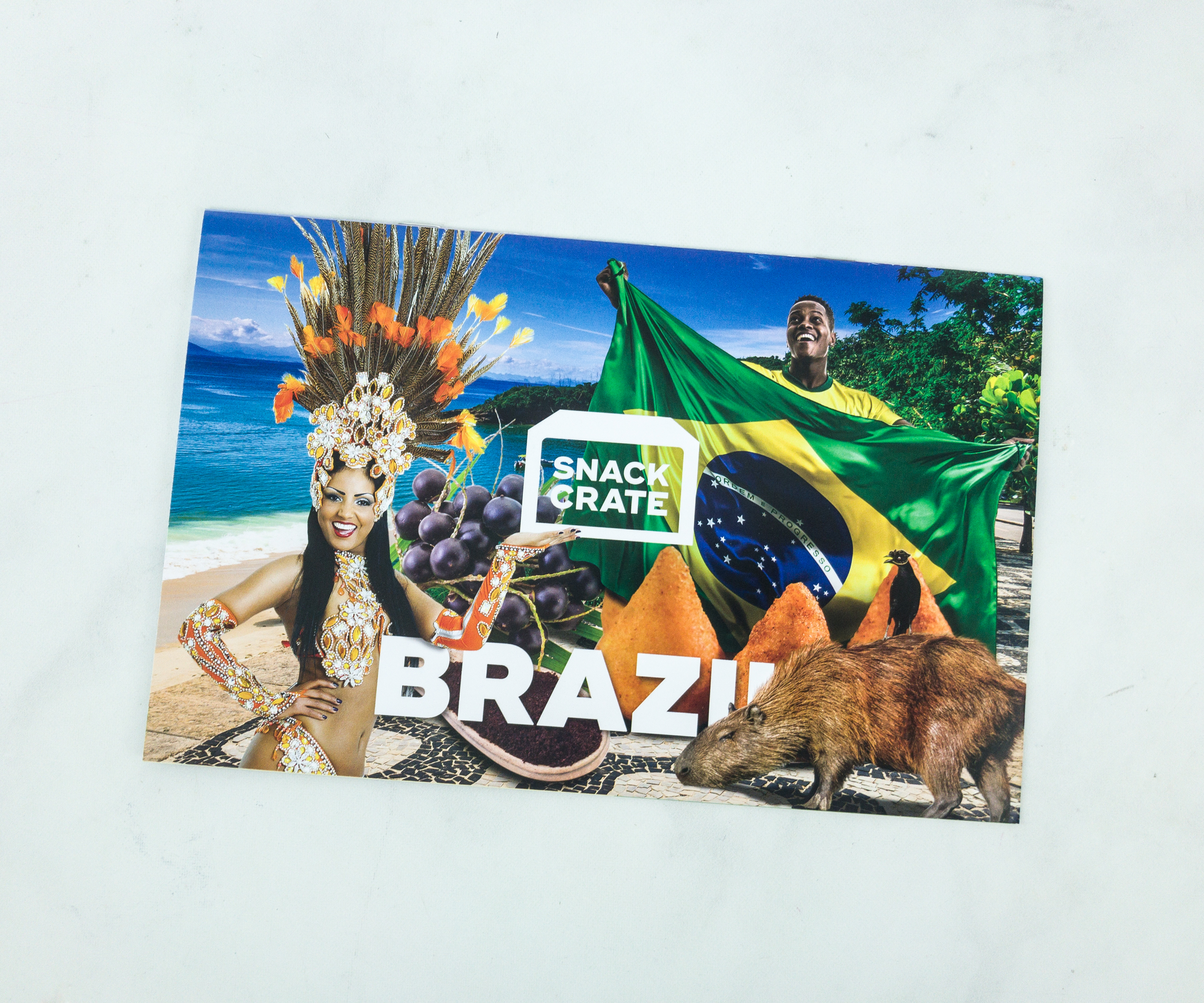 For January 2019, we got snacks from Brazil!
The back of the postcard features very beautiful scenery with #LANCHE. Lanche means the meal we eat between the main meals and it is a term widely used in Brazil.
The information leaflet features some fun facts about Brazil.
The leaflets also list all the snack items inside the box, which are grouped into different box levels: Mini, Original, and Premium.
Aside from Premium, you'll also see some drink upgrades printed on it.
The leaflet is so detailed, providing necessary information every consumer should need to know about the treats.
All the nutritional content of each item is shown at the back of the leaflet.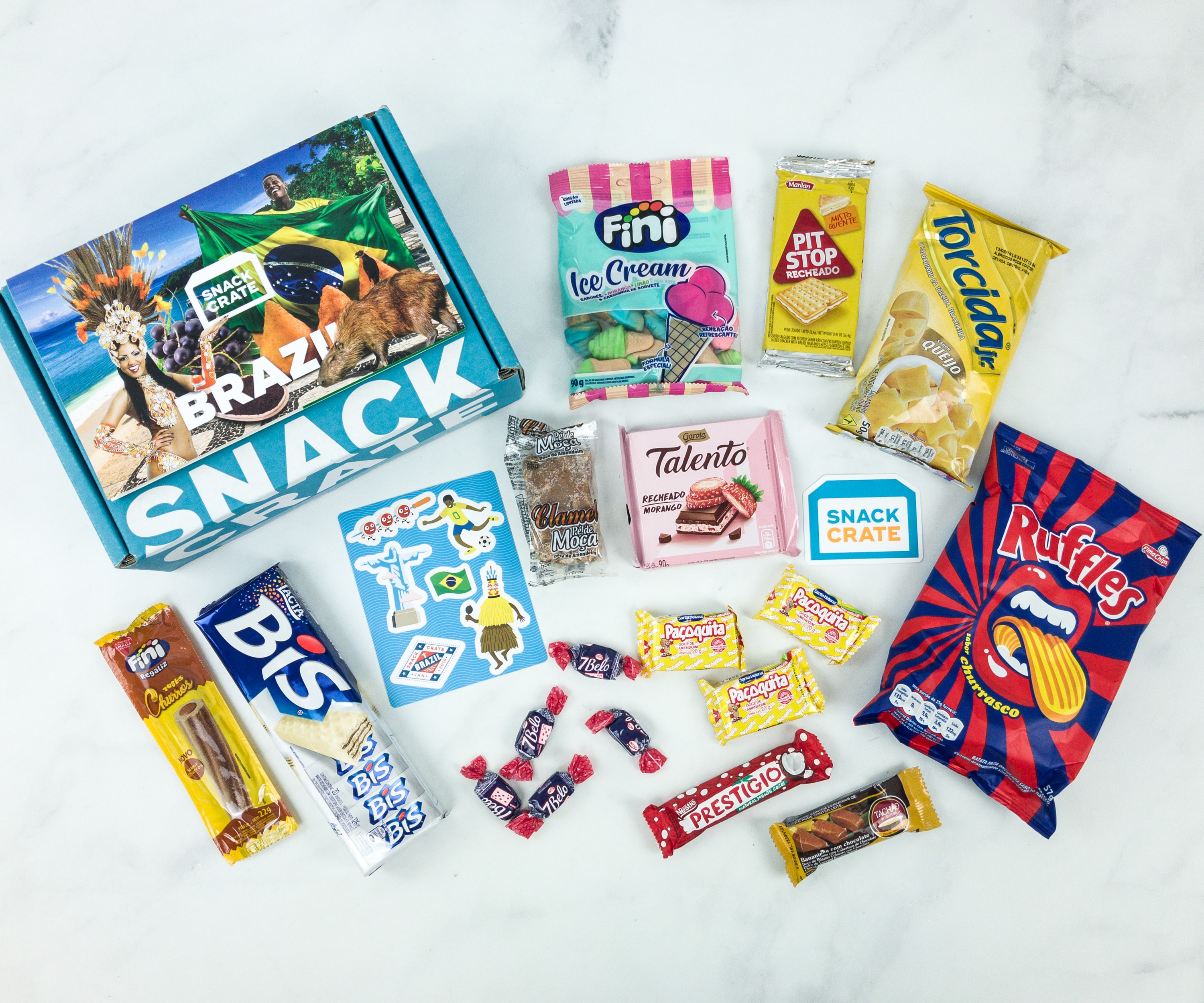 Everything in this month's box!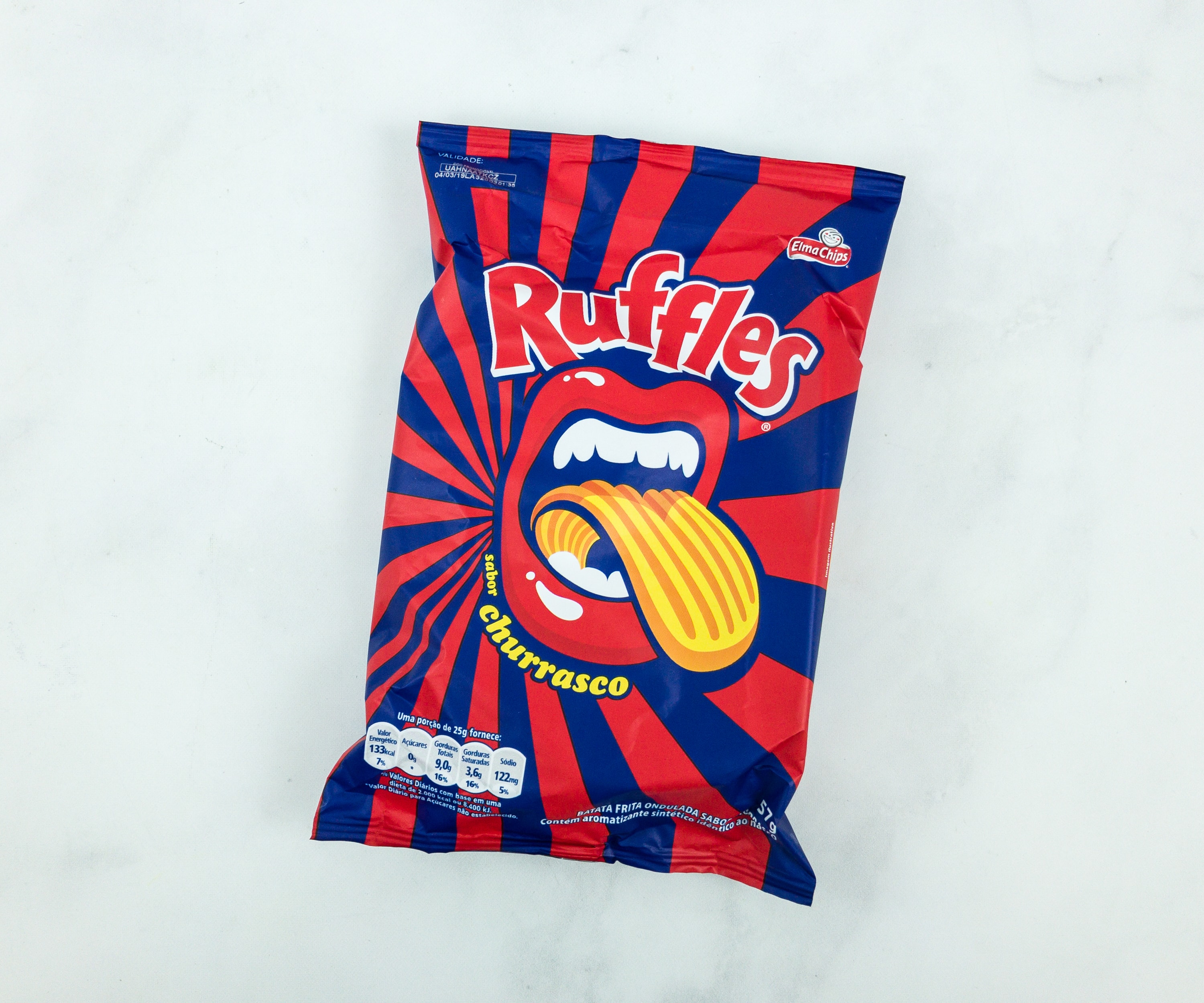 Ruffles Churrasco. These wavy chips are made from potatoes with a savory Brazilian-style barbecue flavoring. Each piece was crunchy, savory, and flavorful. It goes well with soda or even beer!
Torcida Jr. Queijo. Also known as soccer cheer party snacks, these treats are made with fried bread and Brazilian cheese. They're square-shaped and bite-sized so they're easy to eat. If you love cheesy snacks, this one's for you.
Bala 7 Belo Framboesa. We got five pieces of this chewy candy with raspberry fruit flavor. It tastes fresh and sweet!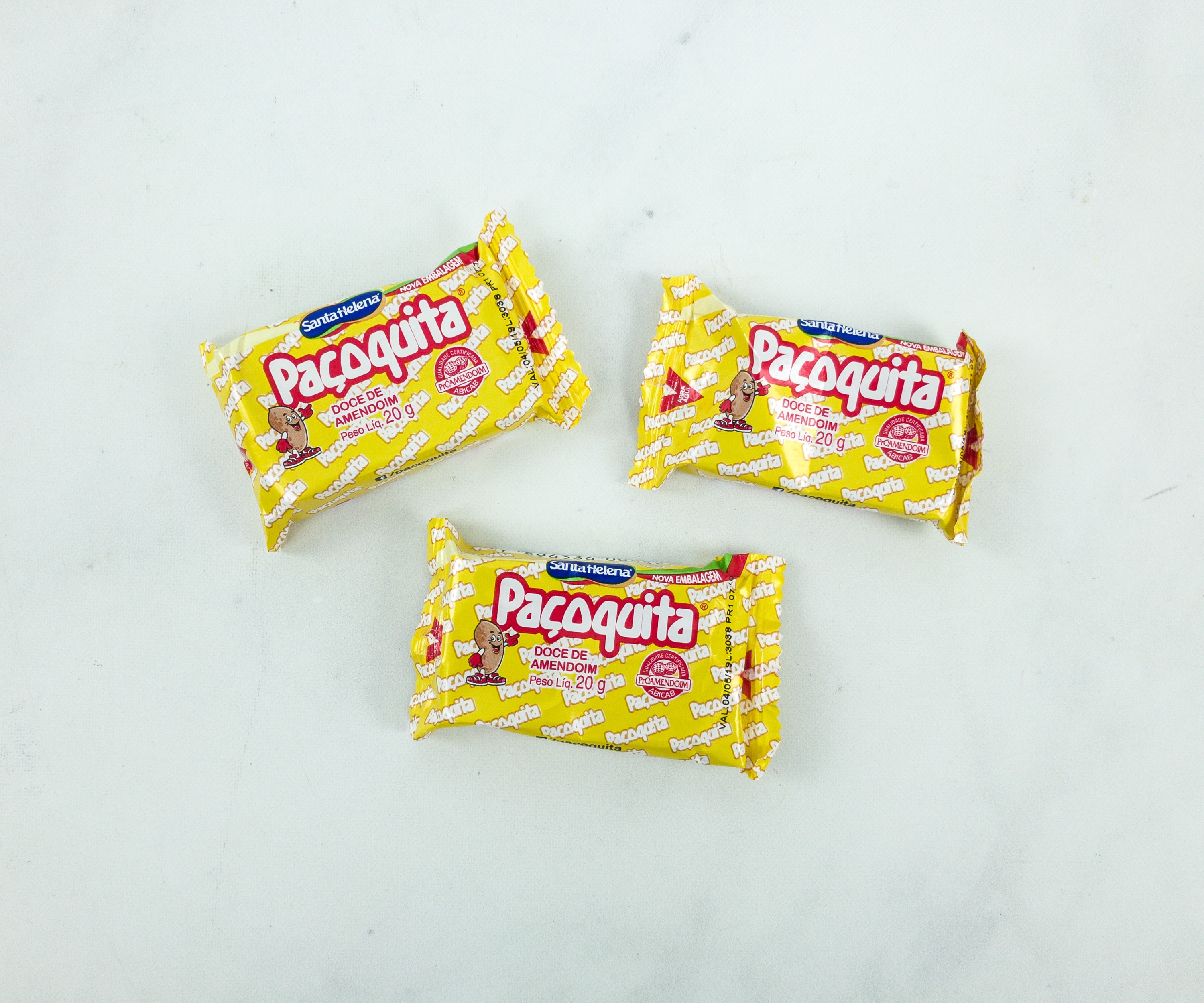 Pacoquita. Pacoquita is a peanut-based Brazilian candy. There are three of them in the box and they were easily gone because they're really tasty and nutty!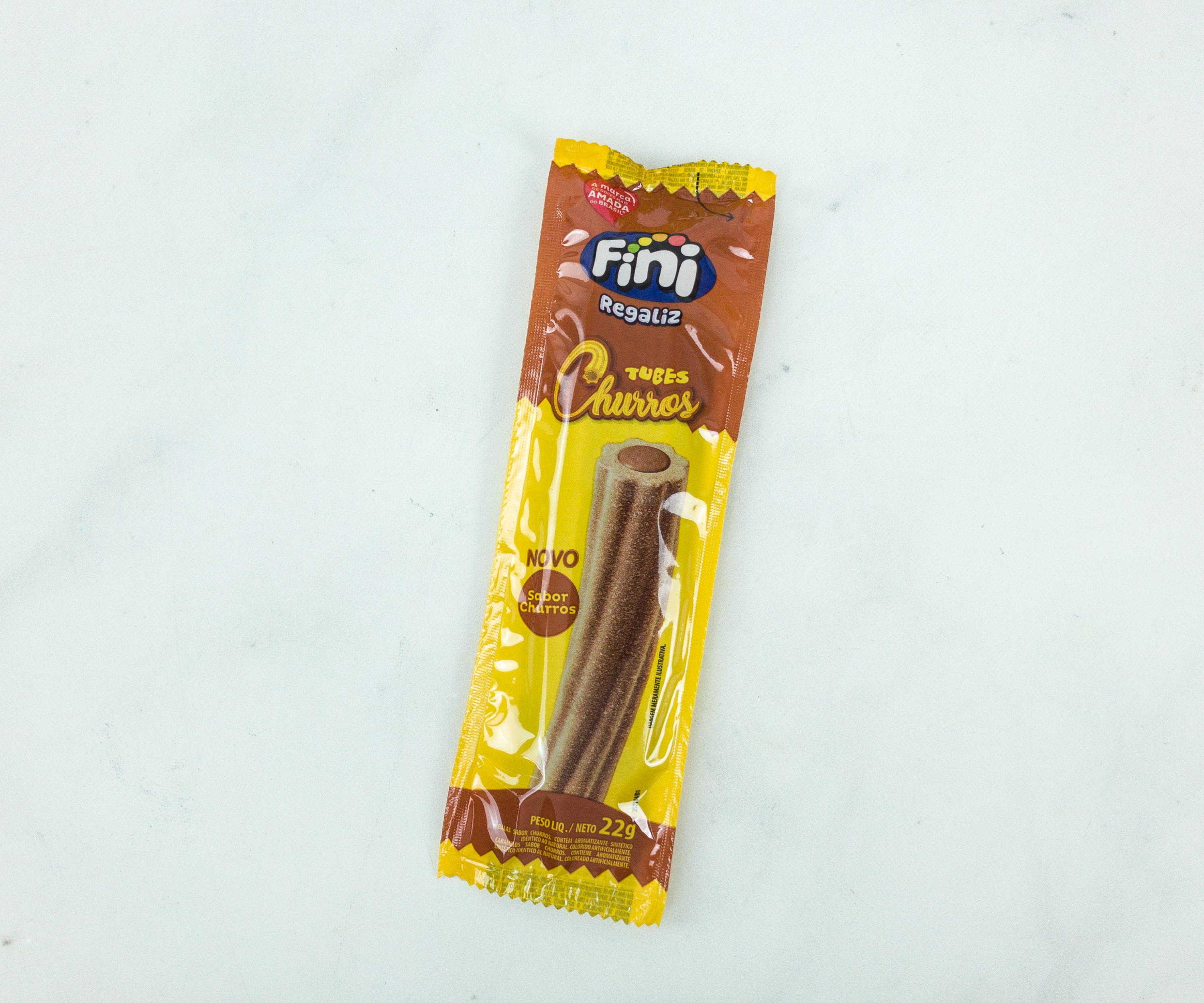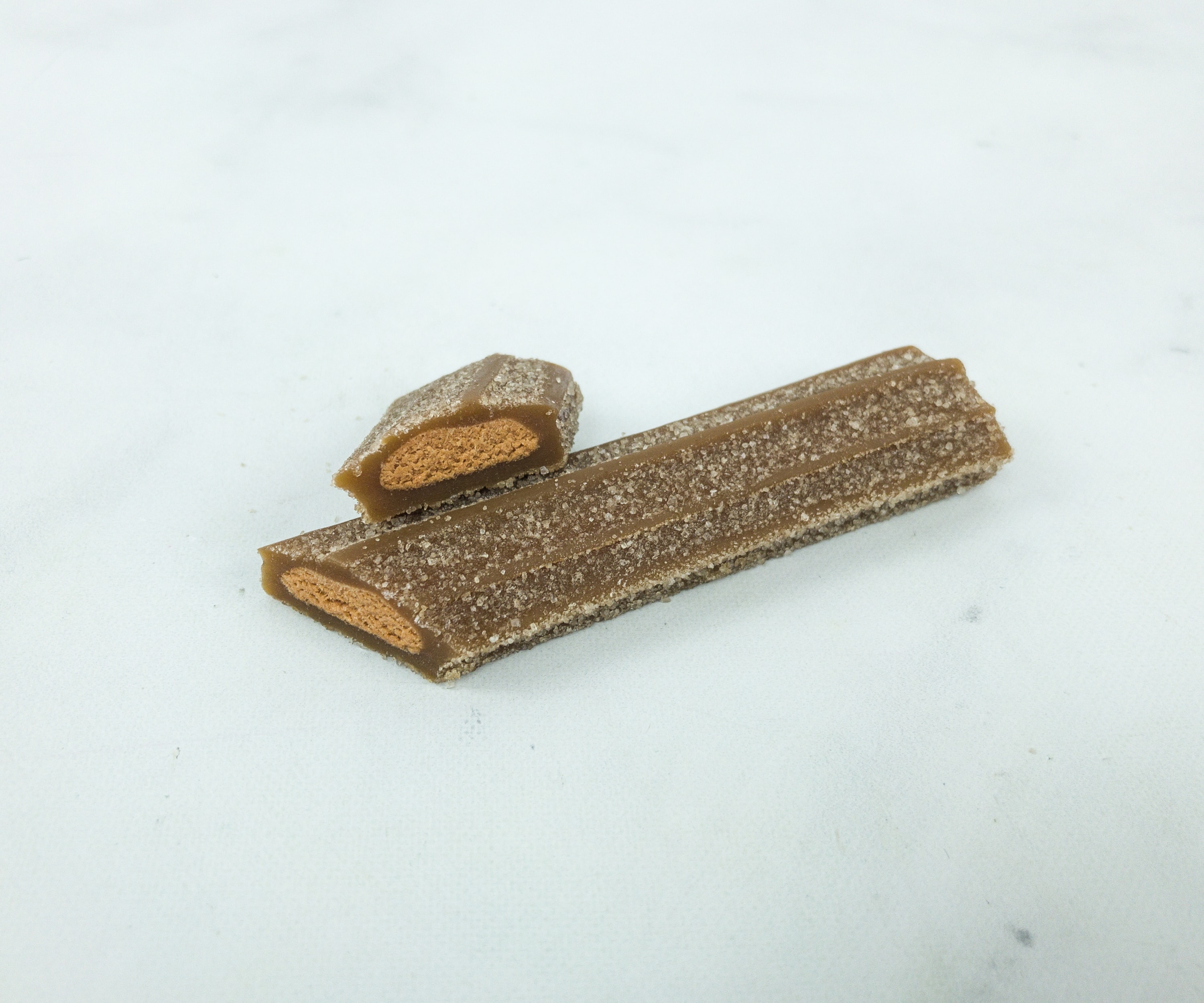 Fini Churros. This delectable treat is shaped like a real churro, but it's actually a gummy. It's so chewy and it tastes like a classic caramel with cinnamon and sugar.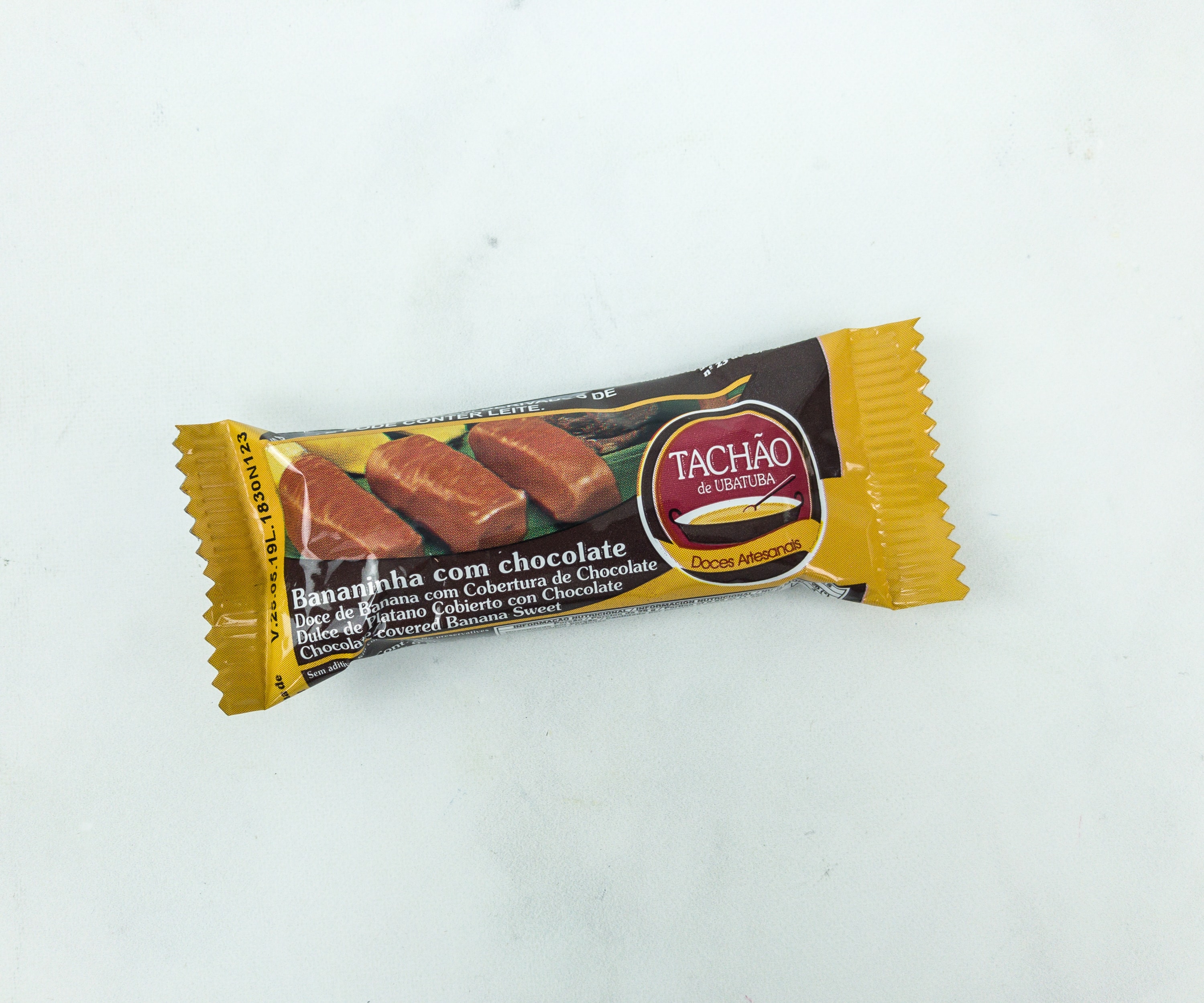 Bananinha Com Chocolate. It's a classic Brazilian treat that features a real banana aged for maximum sweetness, which is dipped in delicious chocolate. It's so soft and sweet and a super unique must-try snack.

Marilan Misto Quente. Brazilians seem to love cheese, as we got another cheesy snack to enjoy. This snack is made with a grilled ham and cheese flavored filling between two crunchy biscuits. It's delicious and filling!
Lacta Bis. We love wafer biscuits so we're excited to try these wafers coated with luscious white chocolate and filled with creamy chocolate. They didn't disappoint because they're perfectly sweet and crunchy. The pack consists of 20 pieces of wafers, perfect for sharing with family and friends.

Nestlé Prestigio. If you're into coconut snacks, you might like this candy bar! It has coconut on the inside and milk chocolate on the outside. Since it's rich and sweet, it makes a great dessert.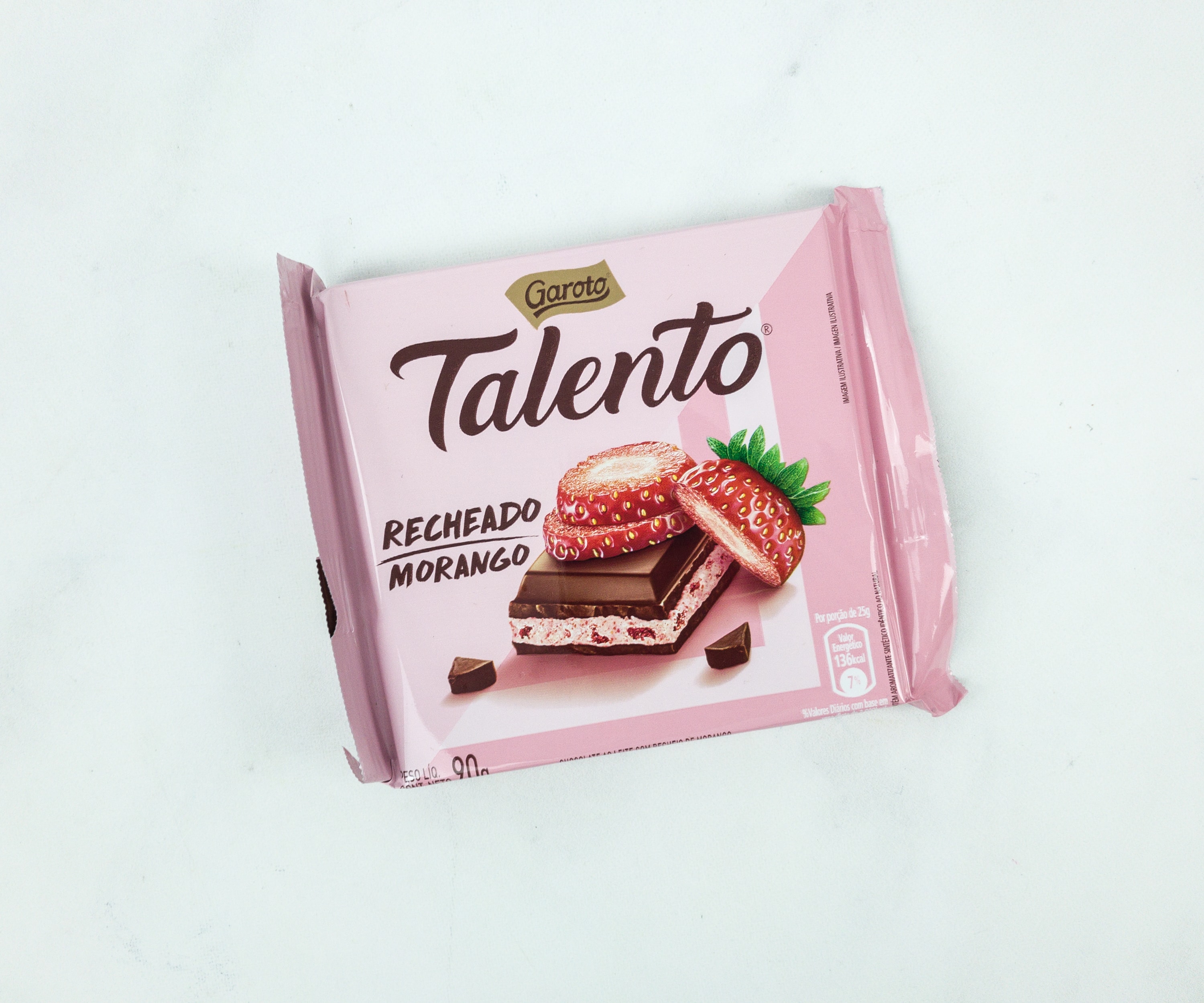 Talento Morango. Talento Morango is a square-shaped chocolate bar that can be divided into 16 equal parts. Between the delectable chocolate is a tasty strawberry filling. It's great that you can easily break it down into smaller pieces so you don't have to finish everything in one sitting and save some for later.


Clamel Pe De Moca. This candy is more like a peanut brittle, as it features a sweet toffee with crunchy peanuts inside. It's also covered with sugar, producing a perfect balance of salty and sweet.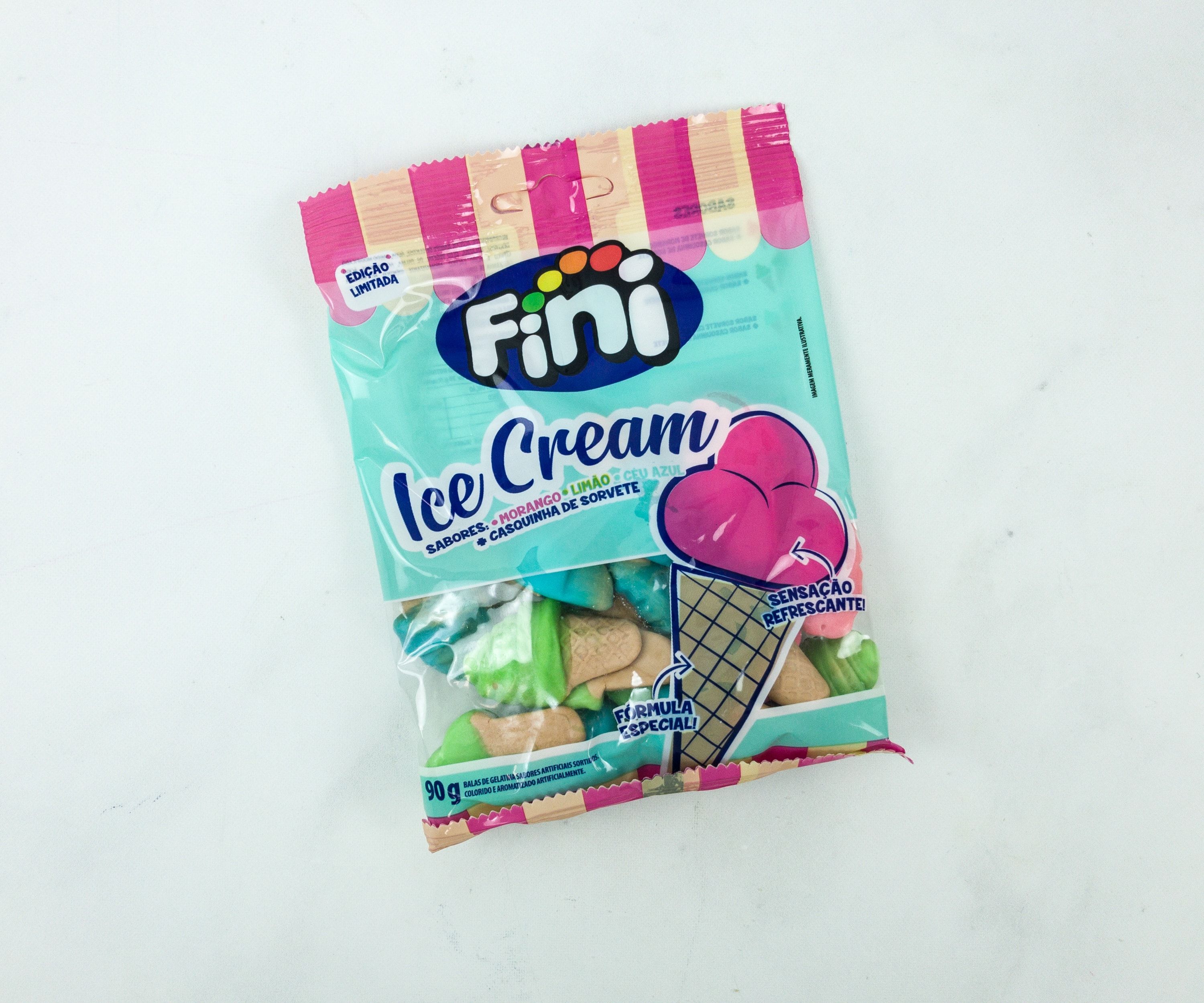 Fini Ice Cream. We got ice cream-shaped gummies and the kids loved them! The gummies are available in 3 different flavors such as Strawberry, Lemon, and Blue Sky. Each piece is soft and chewy. The texture is good too, it's more like what you'd expect from a usual gummy except that the cone part is much firmer!
It's another impressive snack curation from Snack Crate! This month, they focused on Brazilian snacks and the box is filled yet again with a truly interesting selection of goodies. Brazilians must love chocolate and sweets since the box is full of them! I also loved everything, and even my kids found some favorites in them too. My family loves snacks and getting to discover new ones from around the world is always a happy experience for us!
What do you think about this month's Snack Crate?