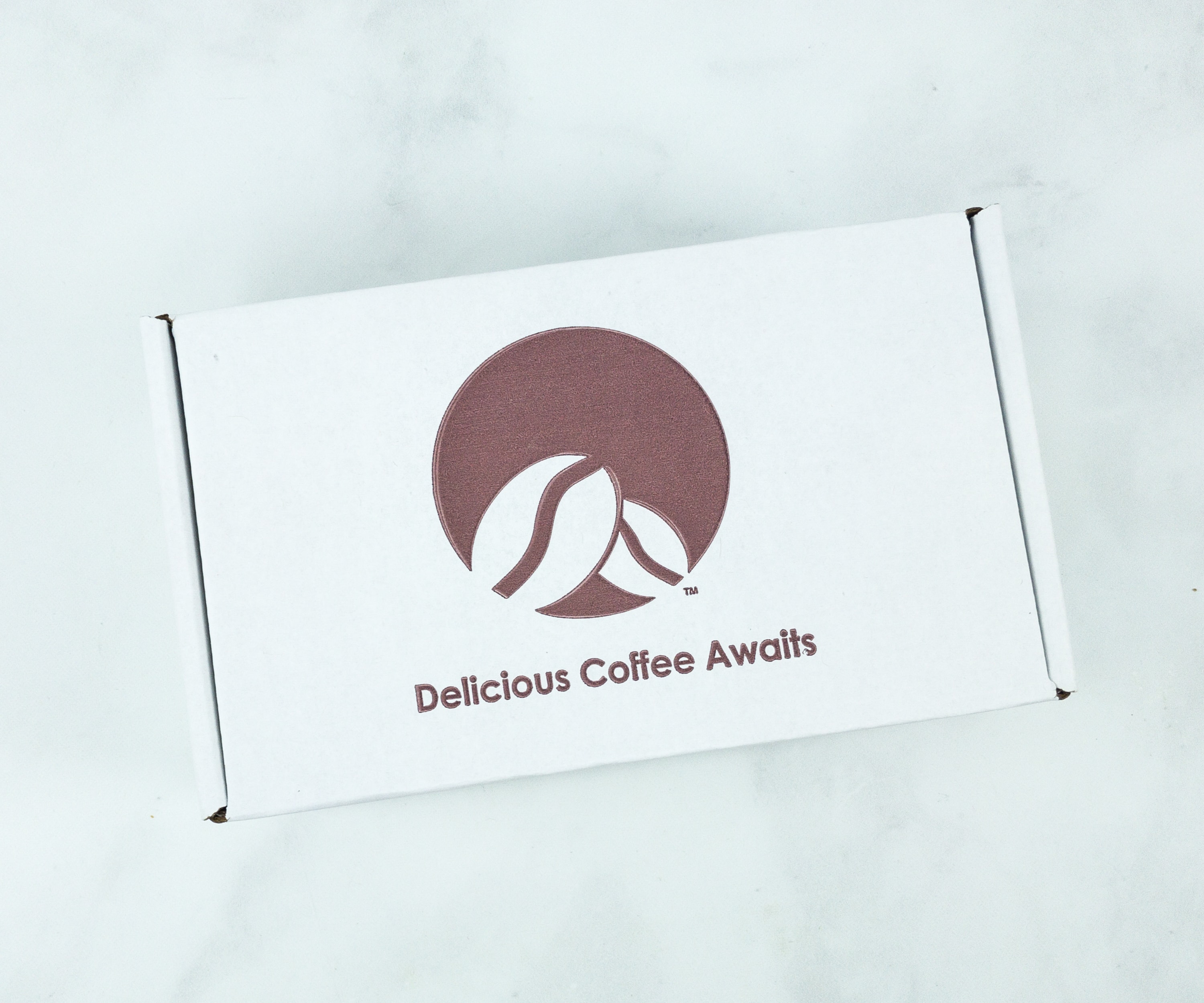 Java Presse Coffee Of The Month Club is a monthly coffee subscription box that sends fresh and organically grown coffee from around the world. Each shipment contains one 12 ounce bag of the month's featured coffee!
DEAL: Get 10% off your first order! Use coupon code 10JAVA.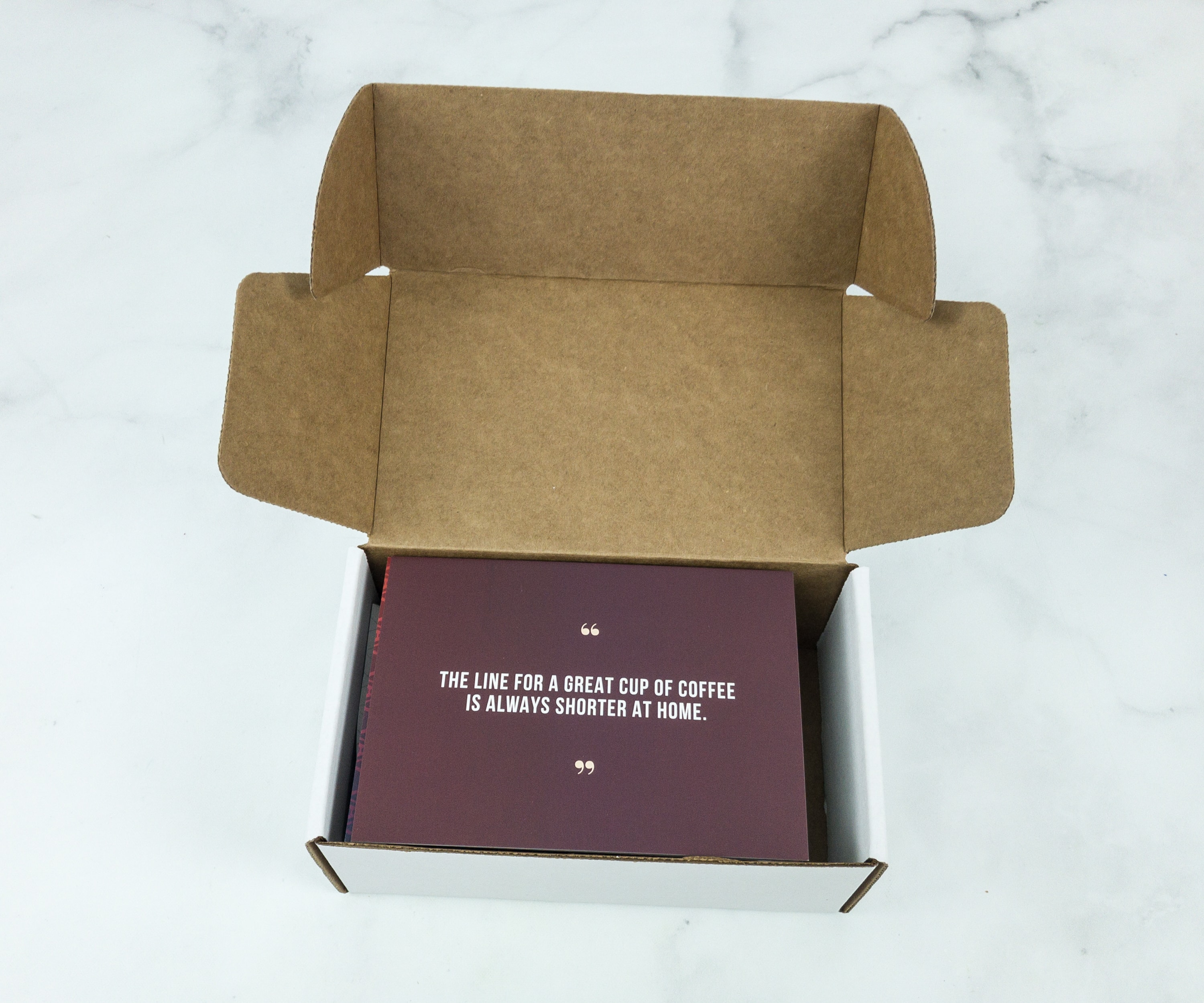 On top of the coffee beans is an information card.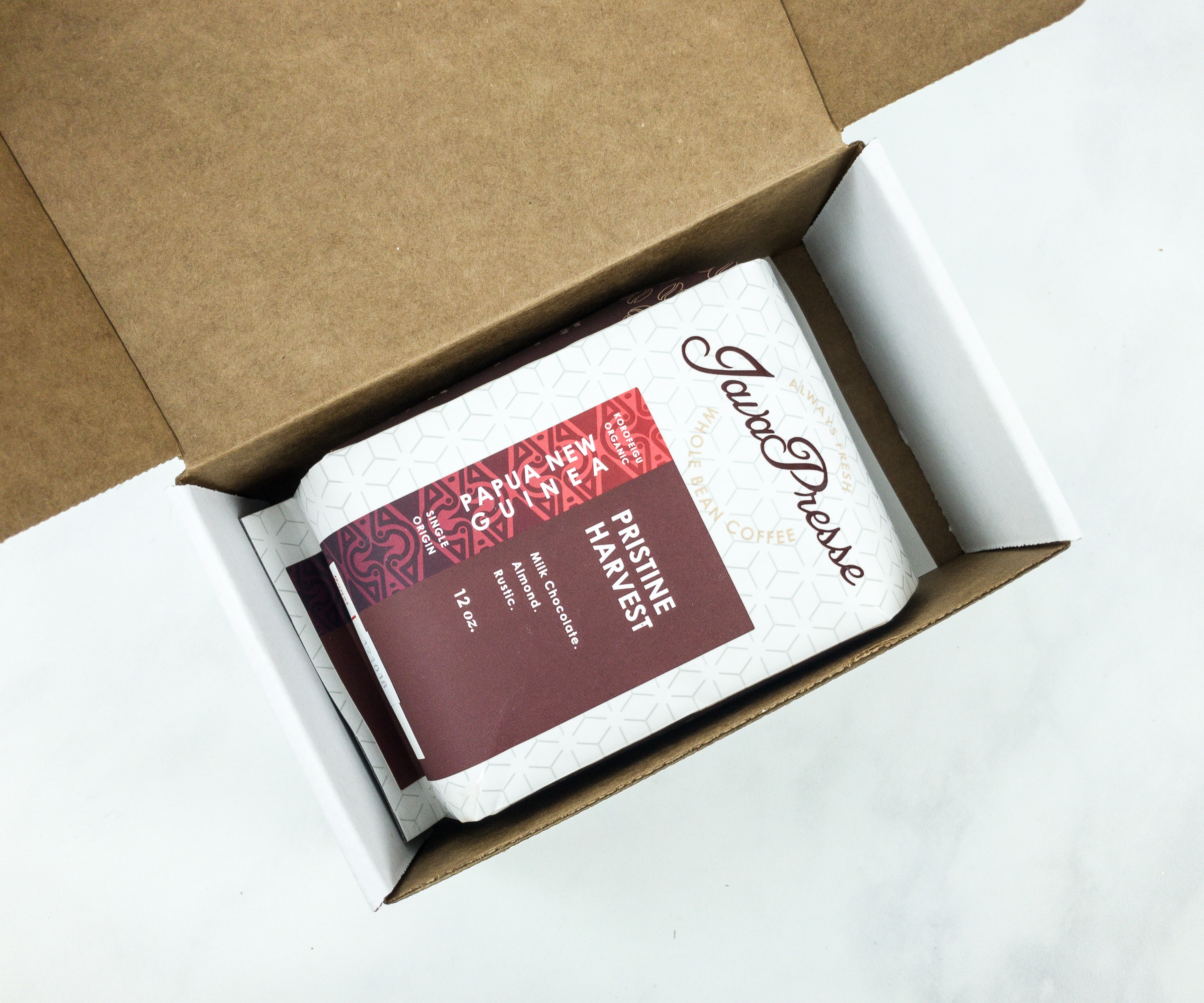 The coffee beans was properly packed and sealed.
There are no fillers or extra packaging in the box, just good coffee (and a card or two).
There's a welcome letter from Raj Jana, the Java Presse Coffee Co. Chief Brewing Officer.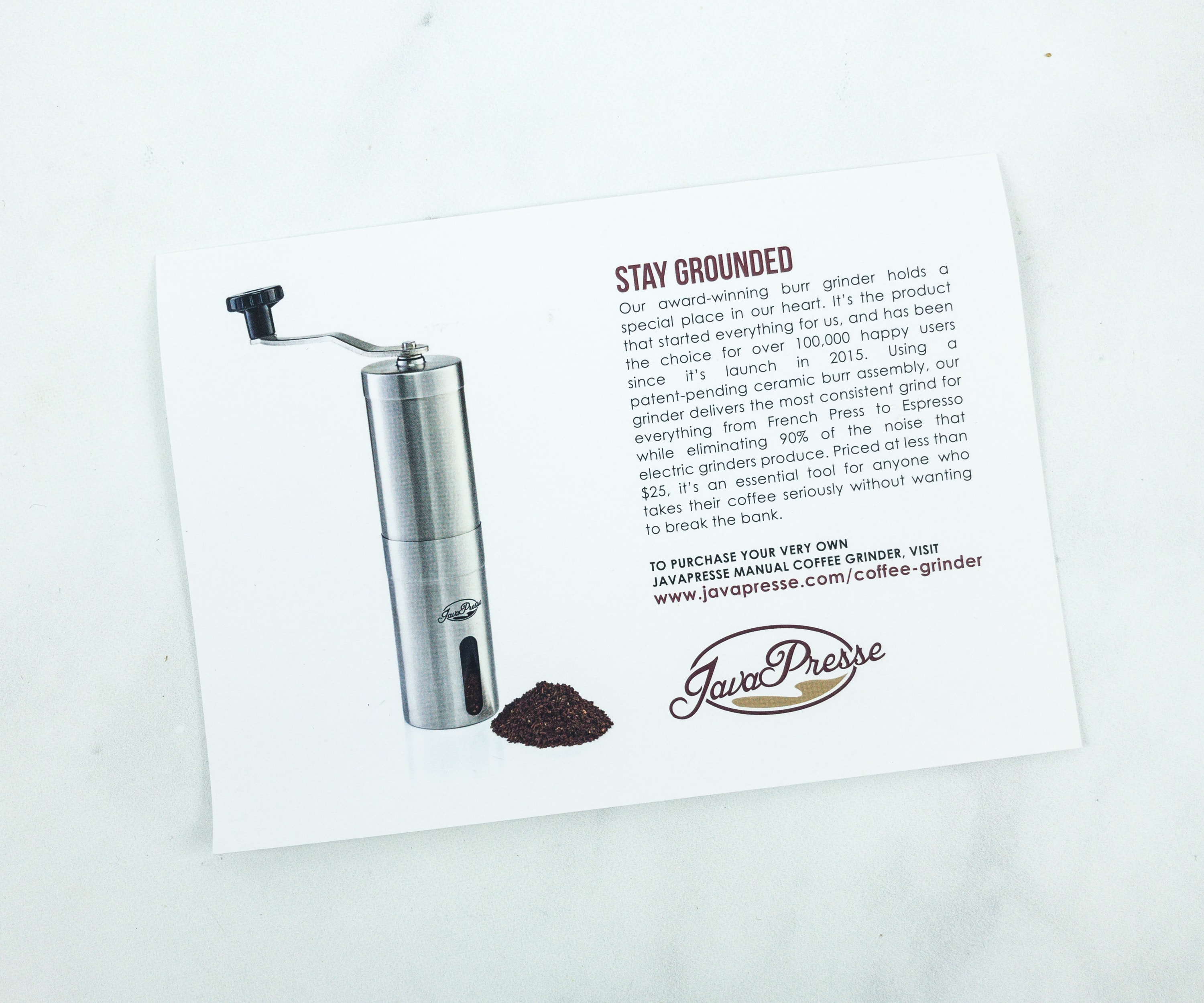 At the back of the card is a feature about Java Presse's famed manual coffee grinder. It is their award-winning ceramic burr grinder that grinds everything from French Press to Espresso while eliminating 90% of the noise that electric grinders produce.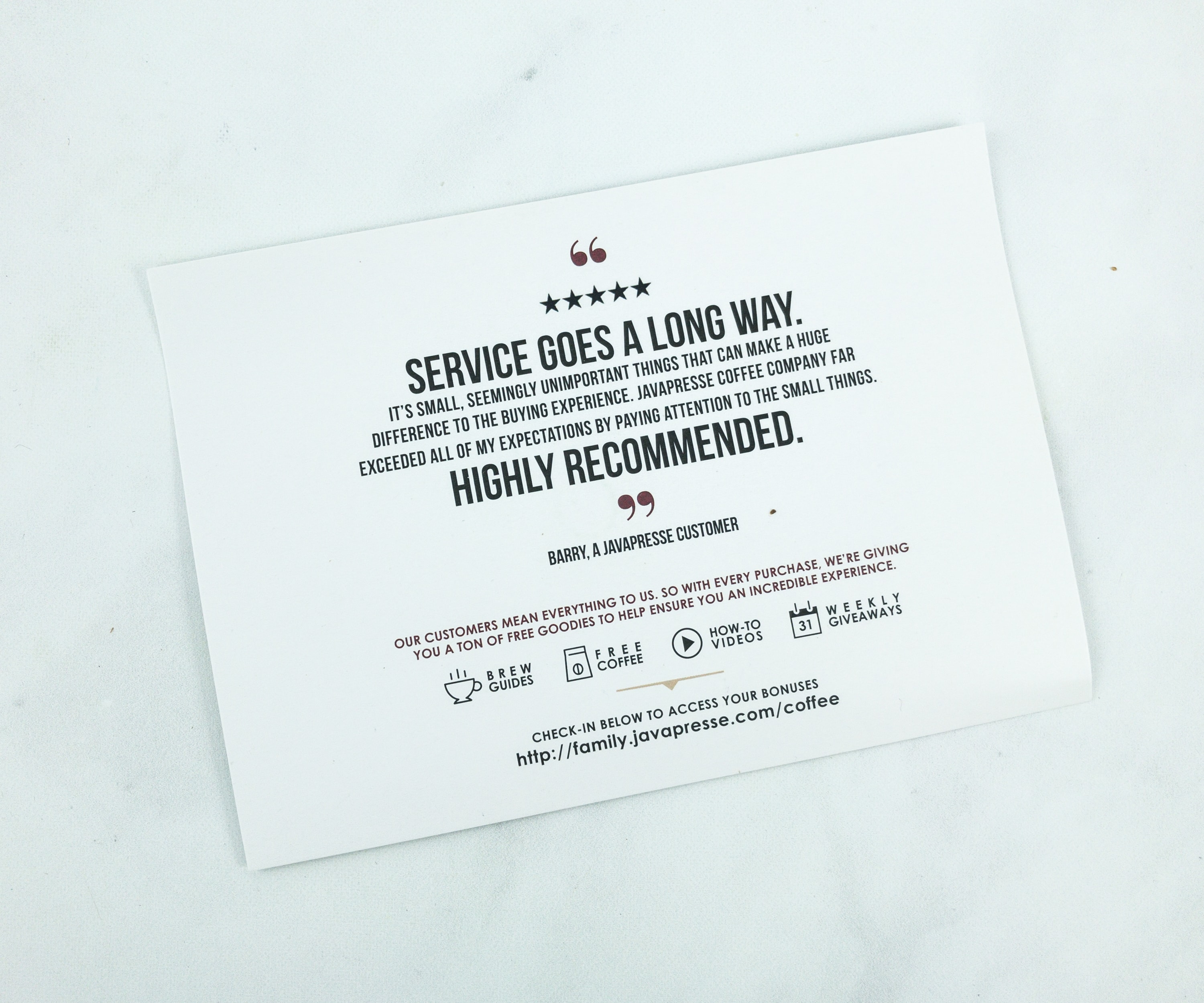 They also provide a link to brew guides, how-to videos, weekly giveaways, and free coffee.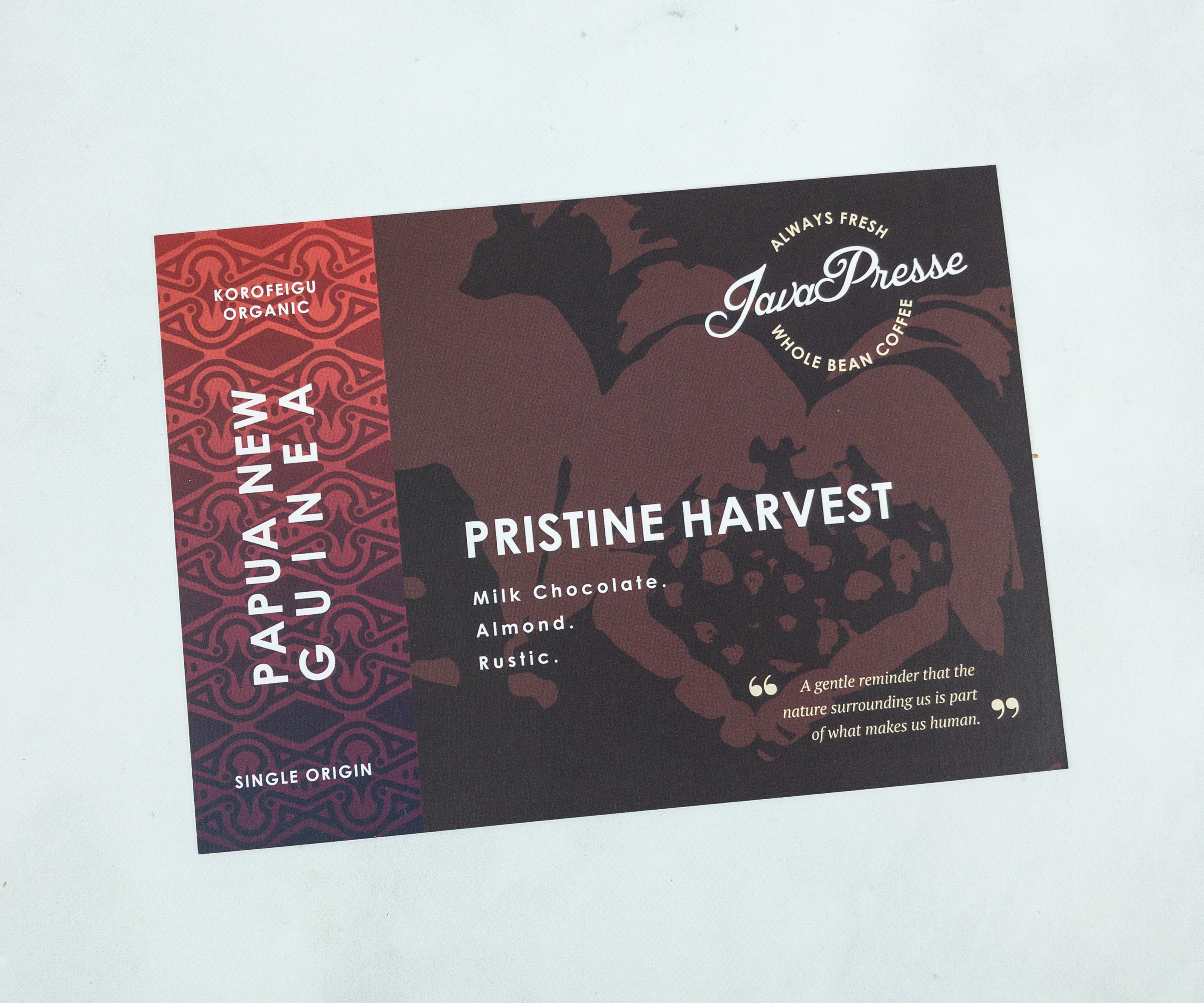 Java Presse Coffee Pristine Harvest ($20) For this month, I got the Pristine Harvest which came from Papua New Guinea. This pack of coffee beans has a combination of milk chocolate and almond flavor for a rustic vibe to it.
At the back of this information card is a trivia about where these coffee beans were harvested from, which is in the BenaBena Valley.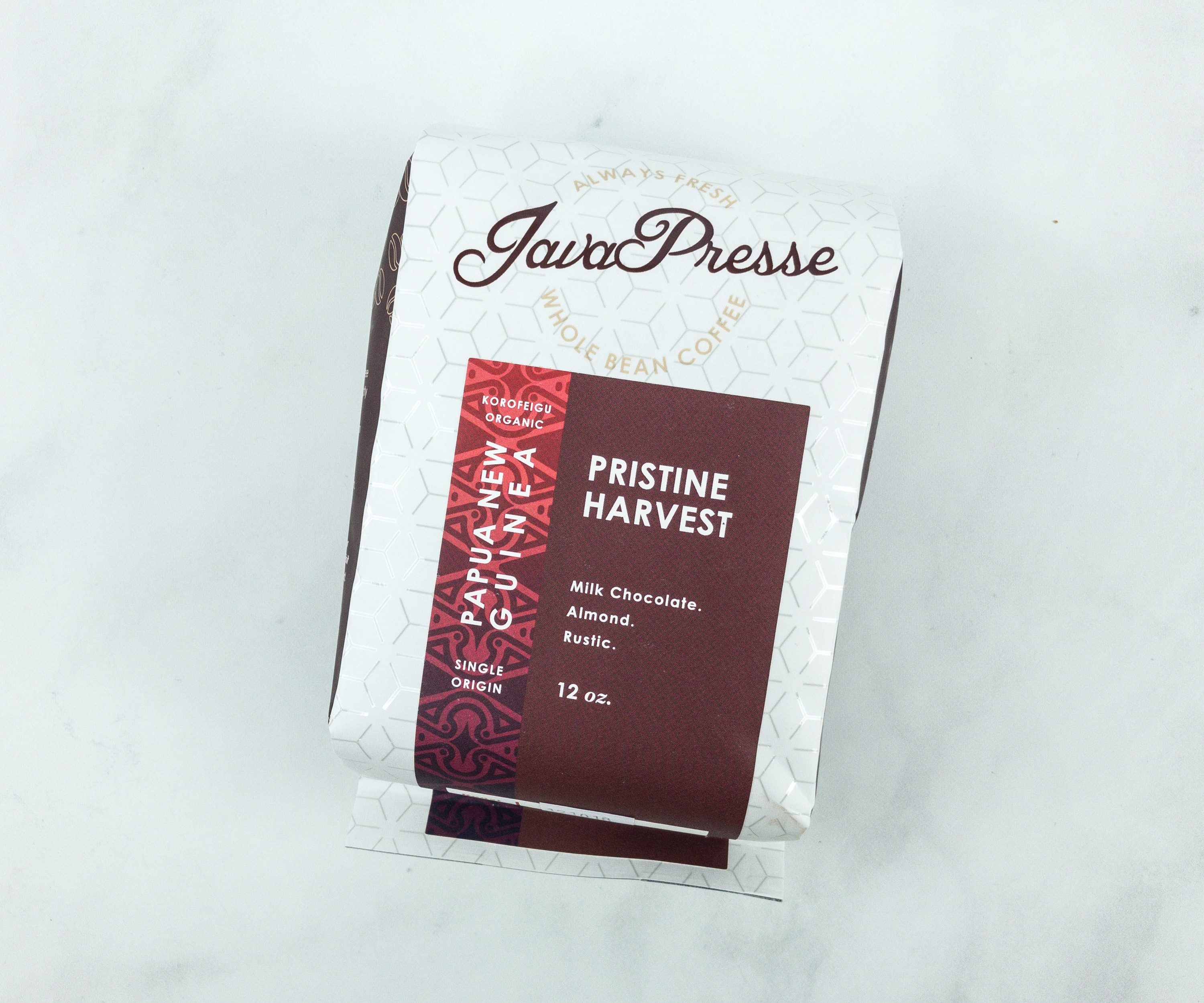 I always know I get my money's worth with this subscription because the bag is full!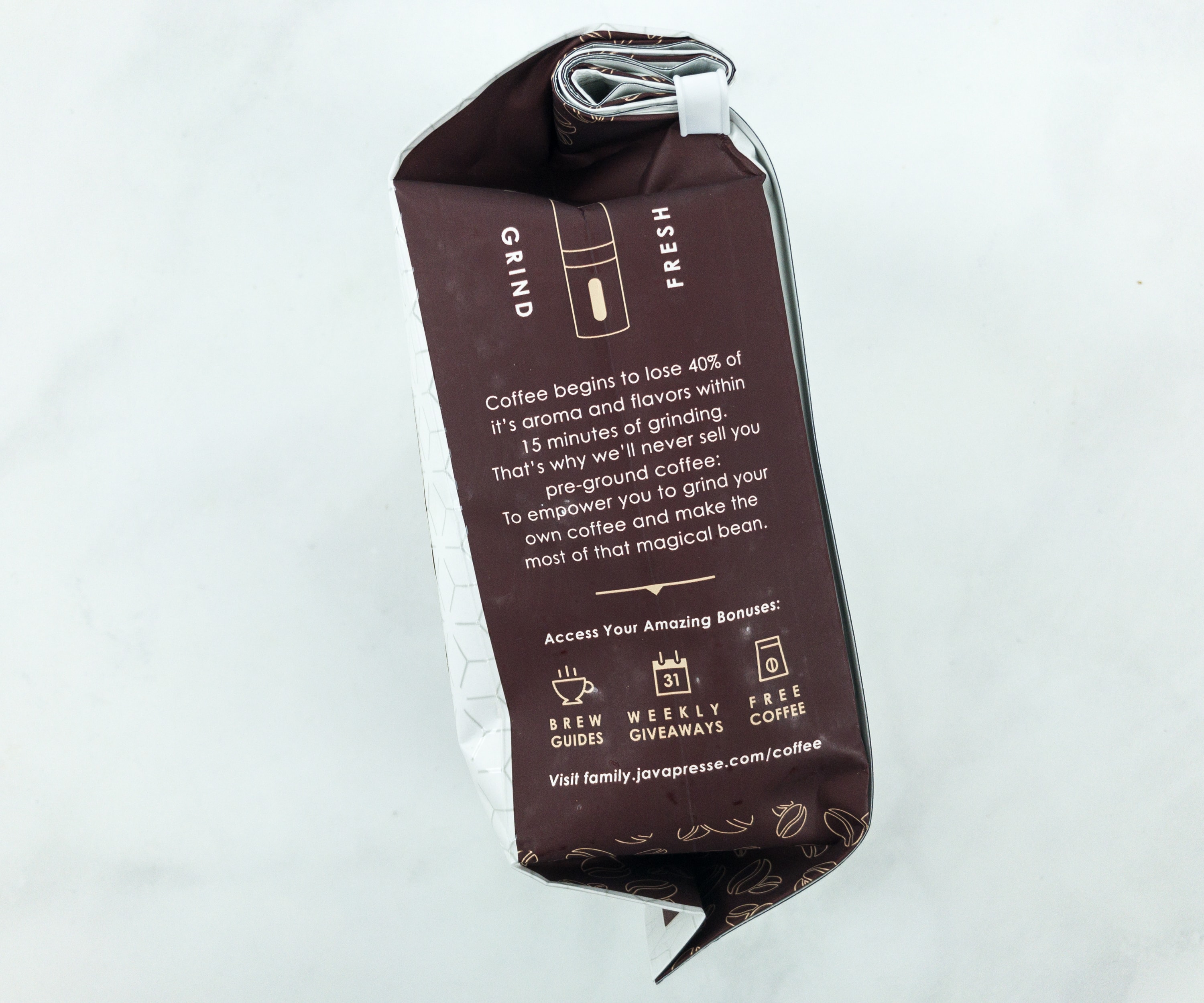 According to them, about 40% of the aroma and flavor of the coffee beans will disappear after 15 minutes of grinding. It's the reason why they send whole beans instead of pre-ground coffee.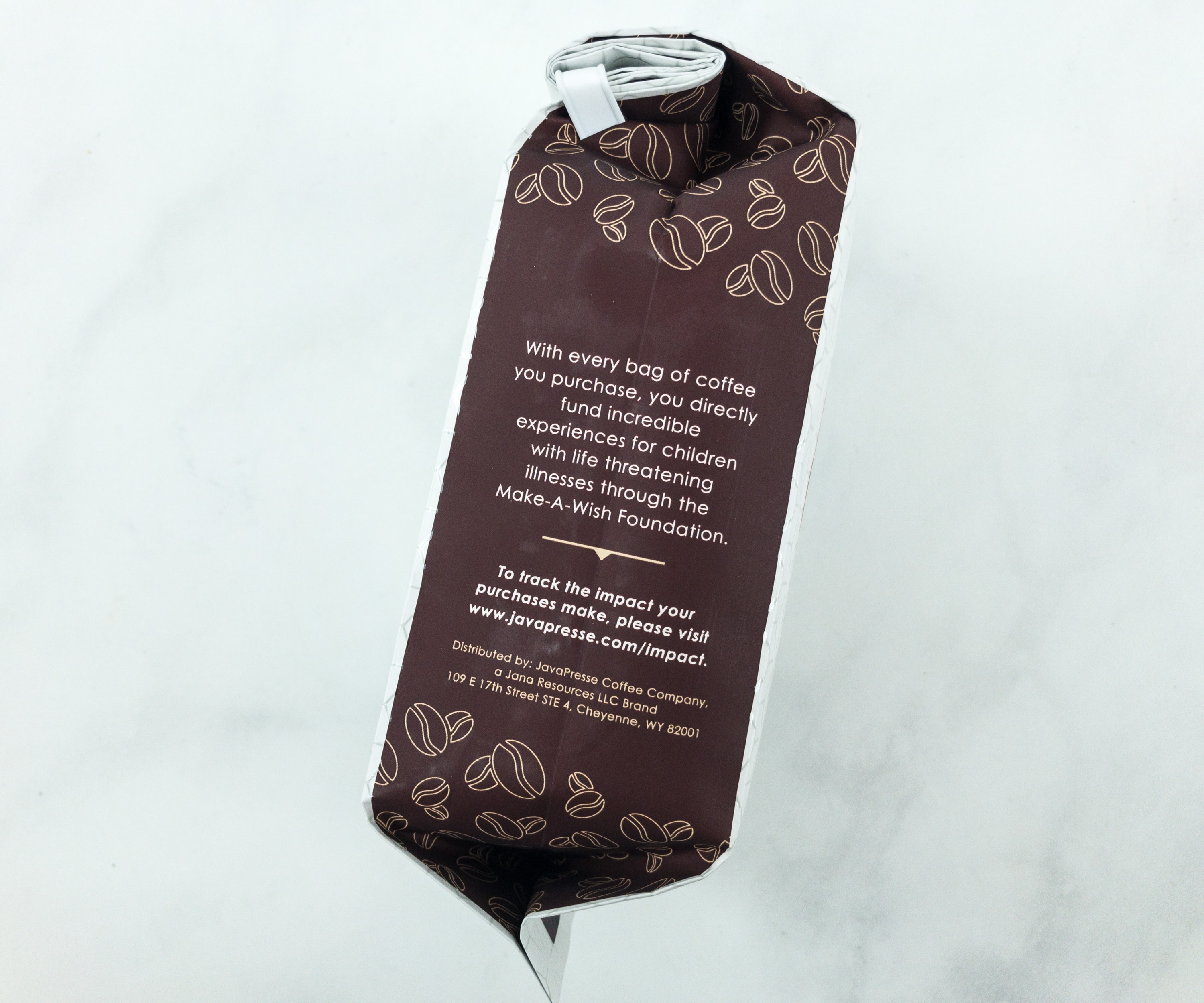 For every bag of coffee purchased, Java Presse donates to Make-A-Wish Foundation.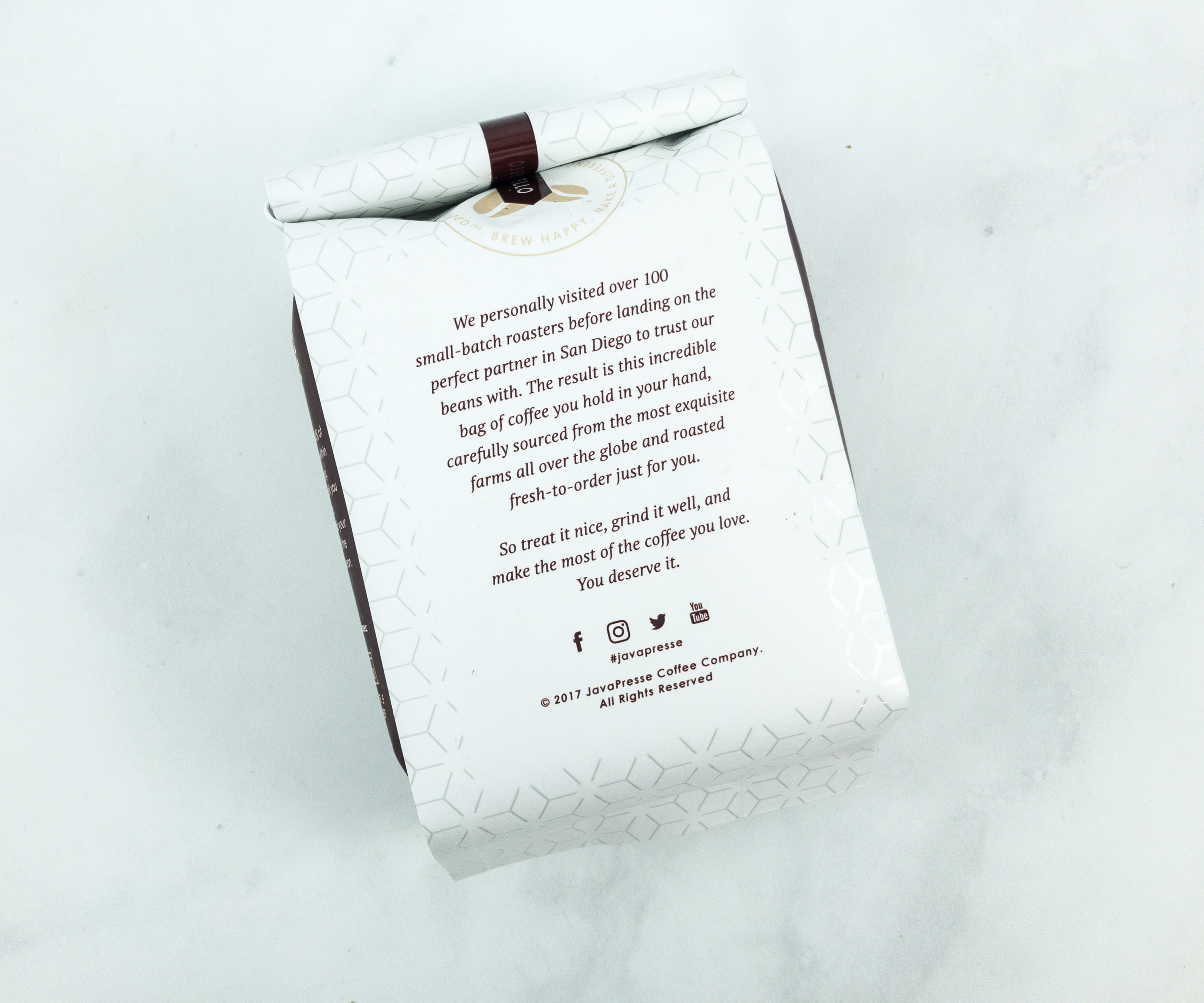 Java Presse made sure to partner with a trustworthy small-batch roaster in San Diego while sourcing the coffee beans from around the world. This means that you'll get high-quality coffee beans all the time.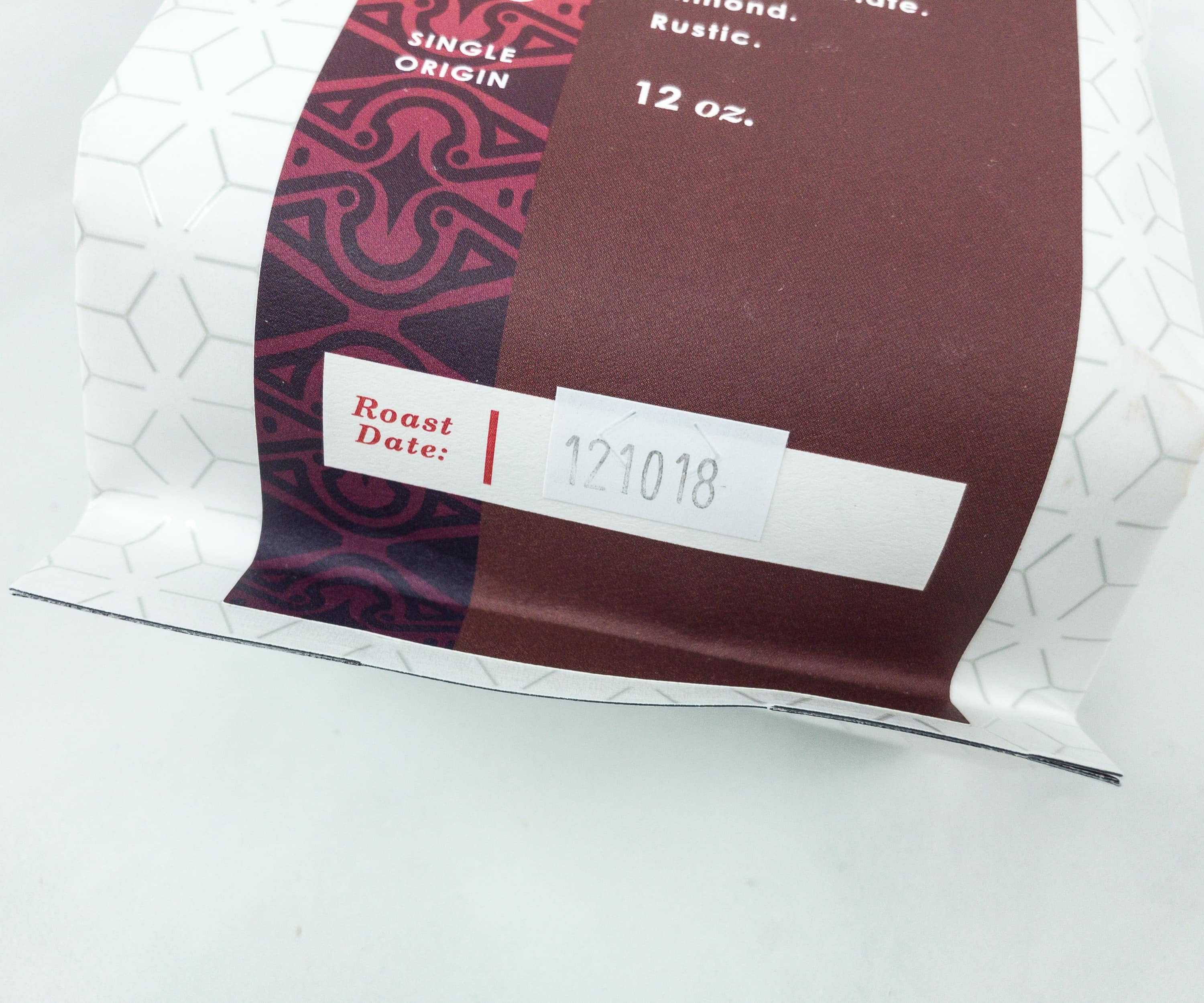 It's nice that they have indicated when this batch was roasted because it shows that they are dedicated to bringing the finest quality coffee beans to your doorstep every month.
From the contents of the pack, there is a feeling of confidence that these coffee beans will deliver superior flavored coffee with every brew. The coffee beans are beautifully roasted with no hints of crumbling.
The light brown hue of these coffee beans look nice, plus the aroma of milk chocolate and almond can be smelled from them.
Java Presse made sure that the contents of the pack will last me for a while since it is resealable to preserve its freshness.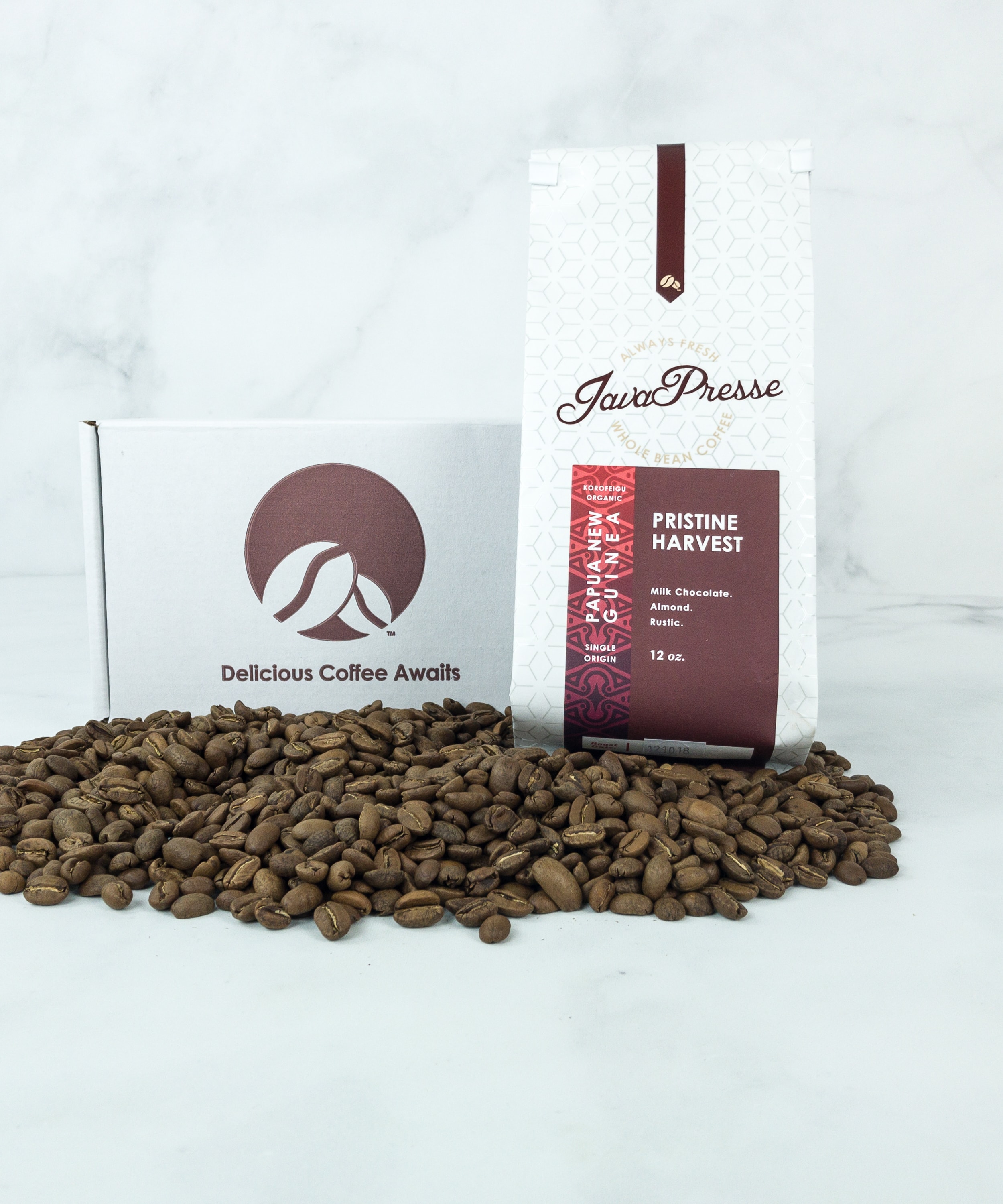 I can't wait to try my new batch of coffee beans for this month. The mention of milk chocolate and almonds makes me want to try it even more!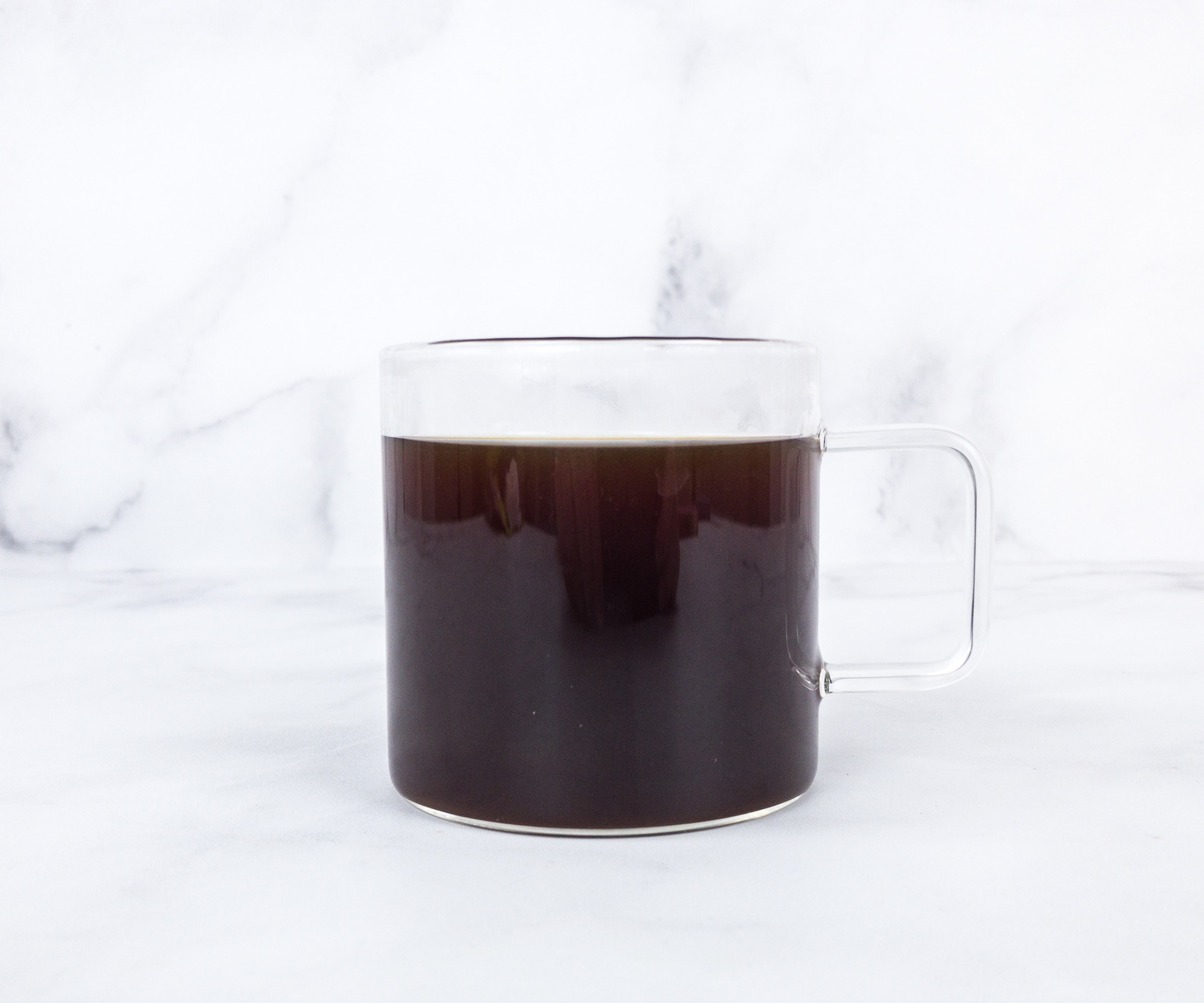 This cup of brewed coffee is promising as it is smooth and the aroma has a slight sweetness to it that will make you want to sit back and just enjoy your cup.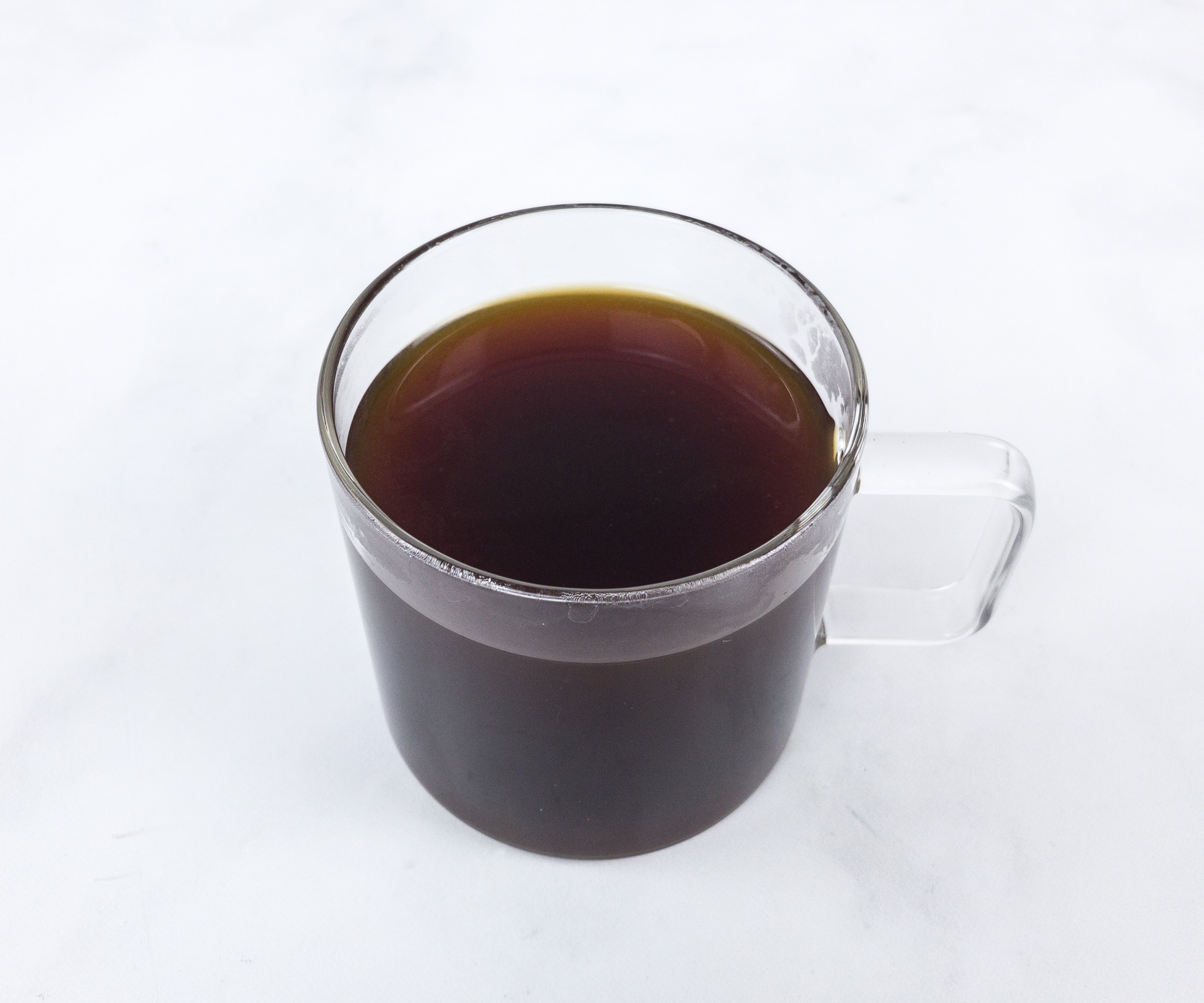 With every sip, you'll get the combination of smooth almond, sweet milk chocolate, and that rustic ginger flavor that brings balance to it. It perks me up with its flavors and the best part is that I get to use freshly roasted coffee beans every time!
Java Presse has delivered a new batch of coffee beans hailing from Papua New Guinea. This fine harvest has exceeded my expectations with its rustic flavor. Every cup that I brew is a unique experience on its own which is why this pack is going to make coffee time worth looking forward to.
What do you think of this month's box?
Visit Java Presse Coffee Of The Month Club to subscribe or find out more!