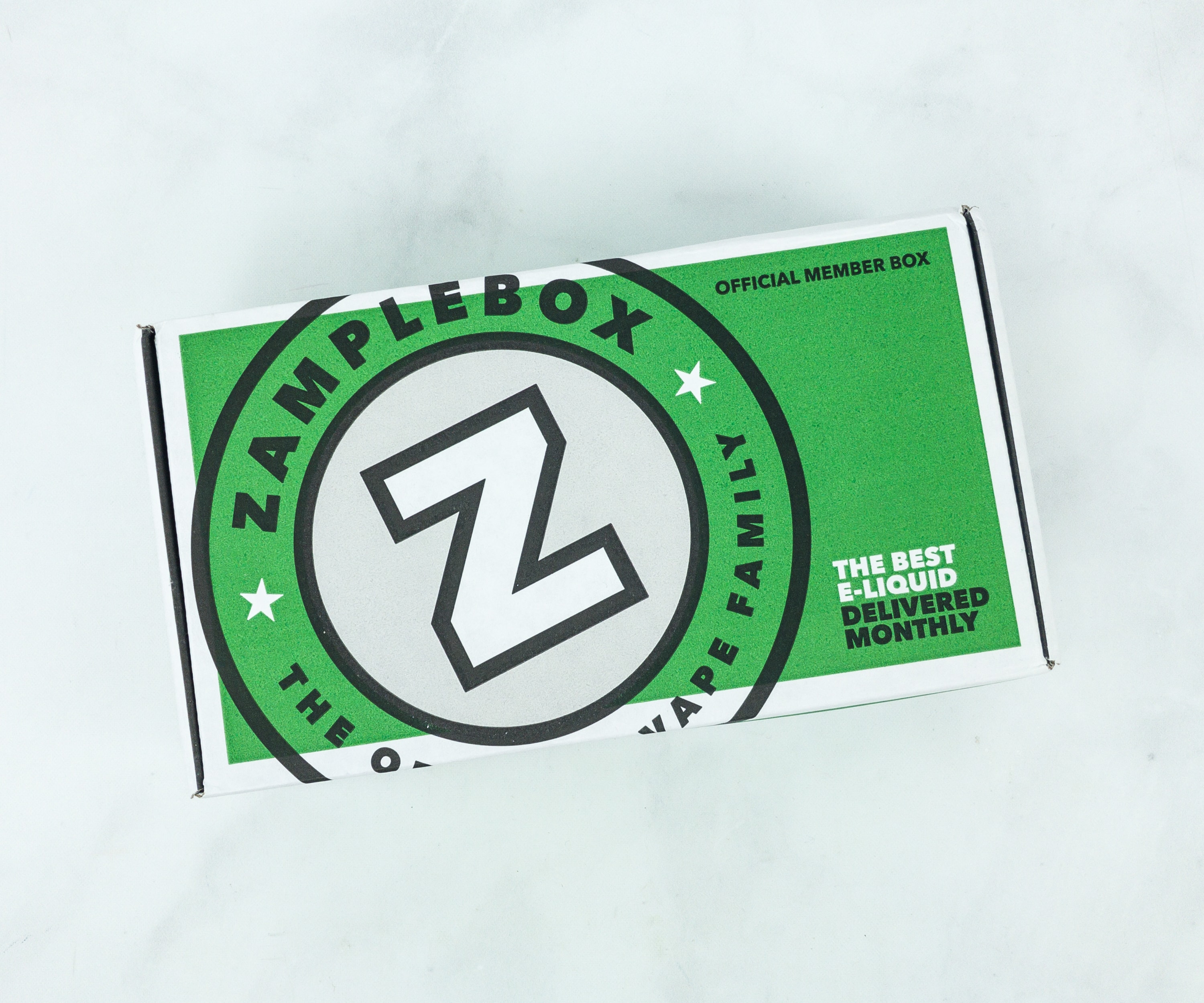 ZampleBox is a monthly e-juice/vaping subscription box. Every month you'll receive 3 ($23.99), 6 ($33.99), or 11 ($53.99) premium, American-made e-liquid bottles. Zamplebox has a ton of juice preference features that allow them to deliver a box that is customized to your taste preferences.
This is a review of the 11 bottles $53.99 per month box.
DEAL: Get 10% off your first box with coupon code ZBTEN!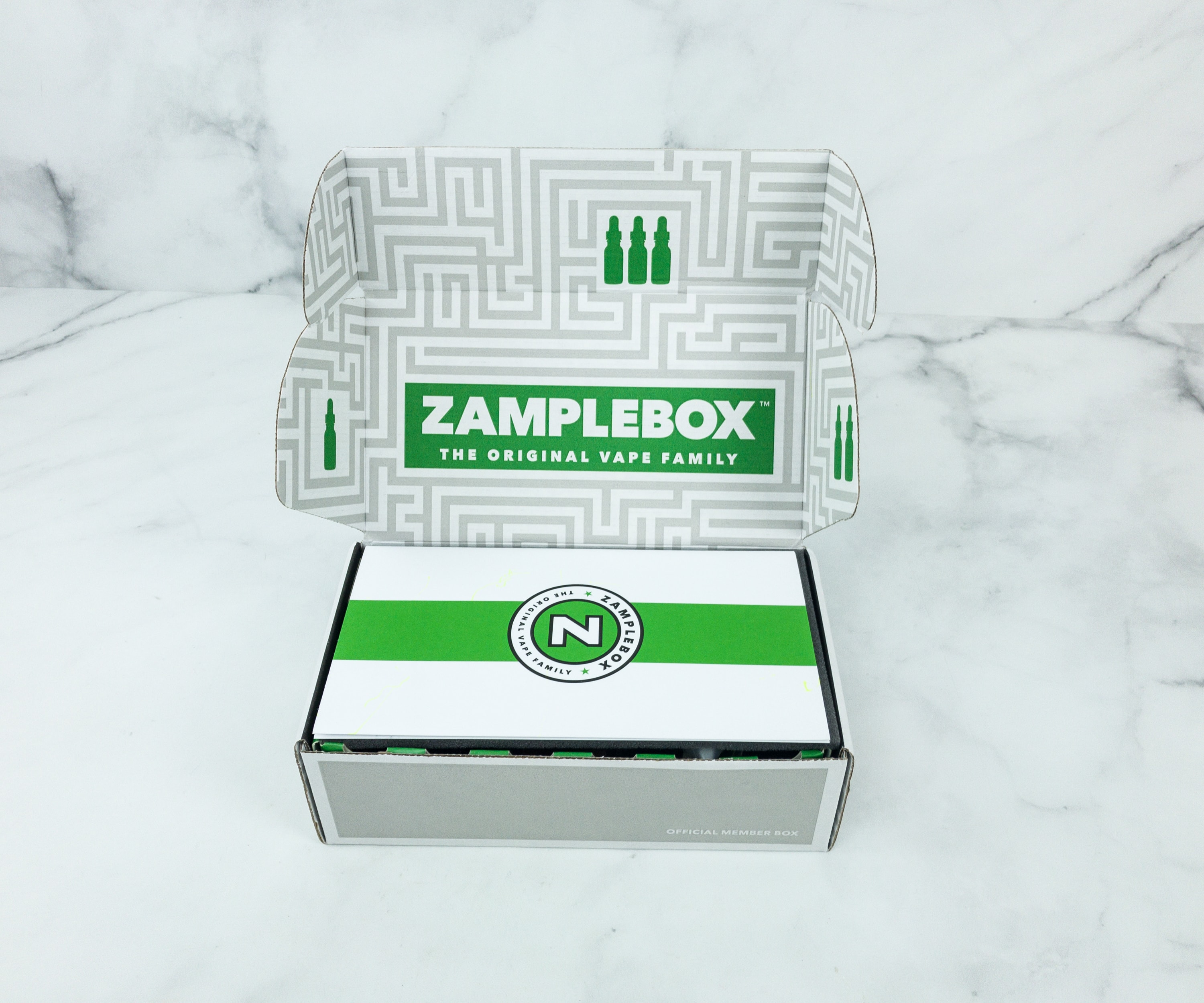 All ZampleBox Memberships now include ZB Wholesale ($9.99/month value) for FREE! You'll get access to special member-only vape deals as well as the wholesale shop.
It's well packaged to ensure that there will be no leaks or damages during shipping.
Each month, an exclusive sticker is included inside the box. This month's featured sticker is a Zamplebox robot head!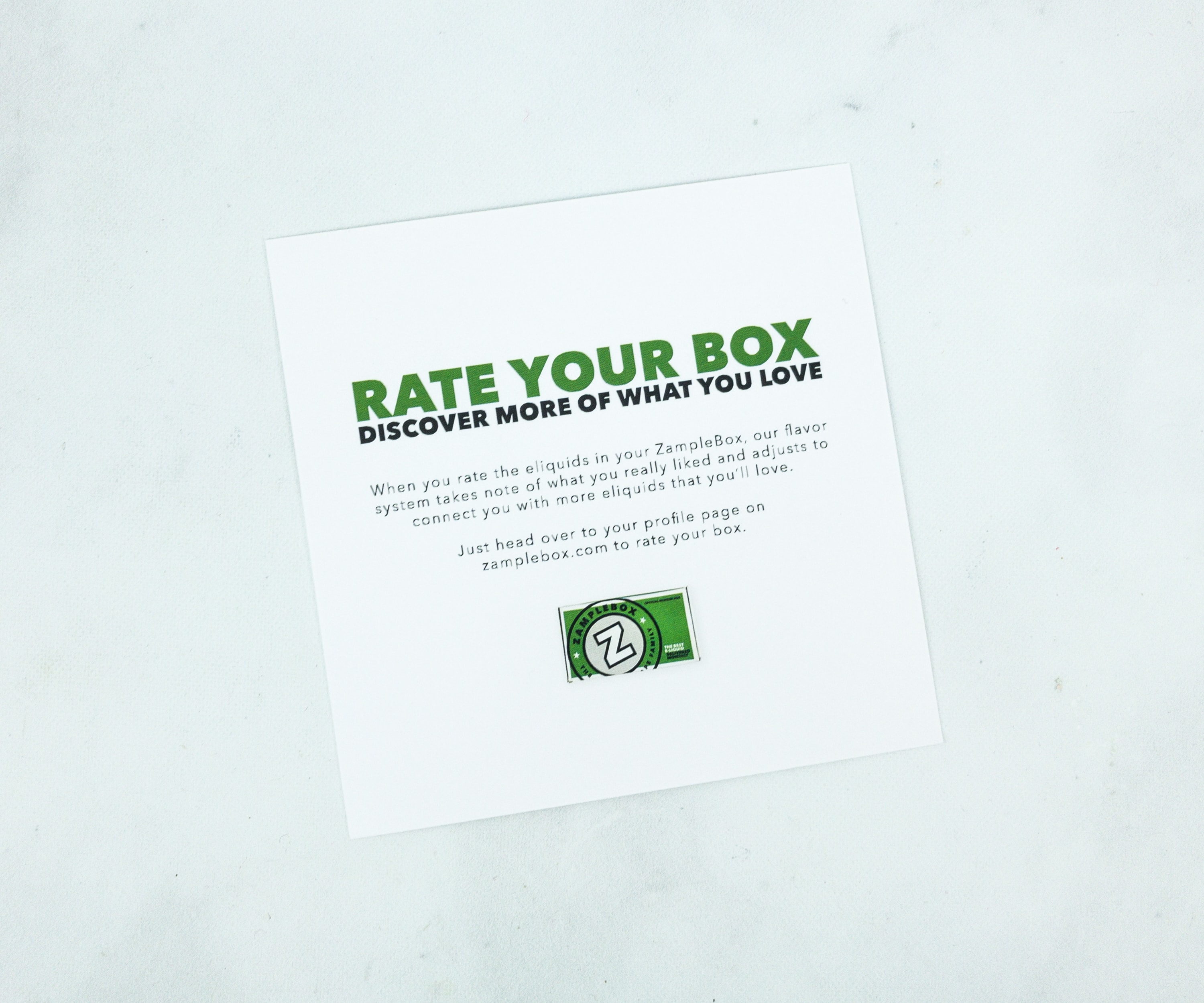 Here's the rating card!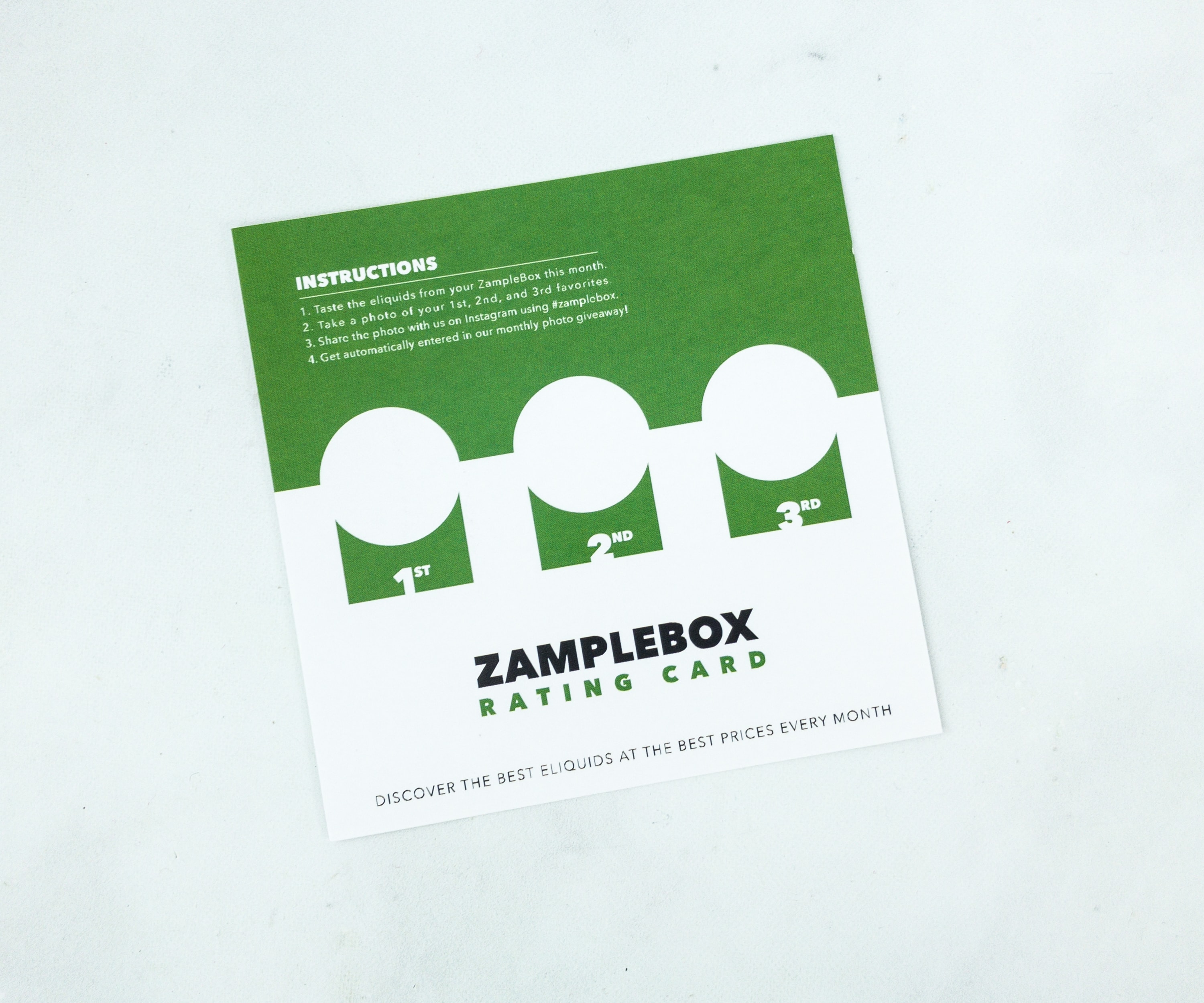 You just have to pick your top 3 favorite e-juices, post it on social media, and tag ZampleBox for a chance to be featured!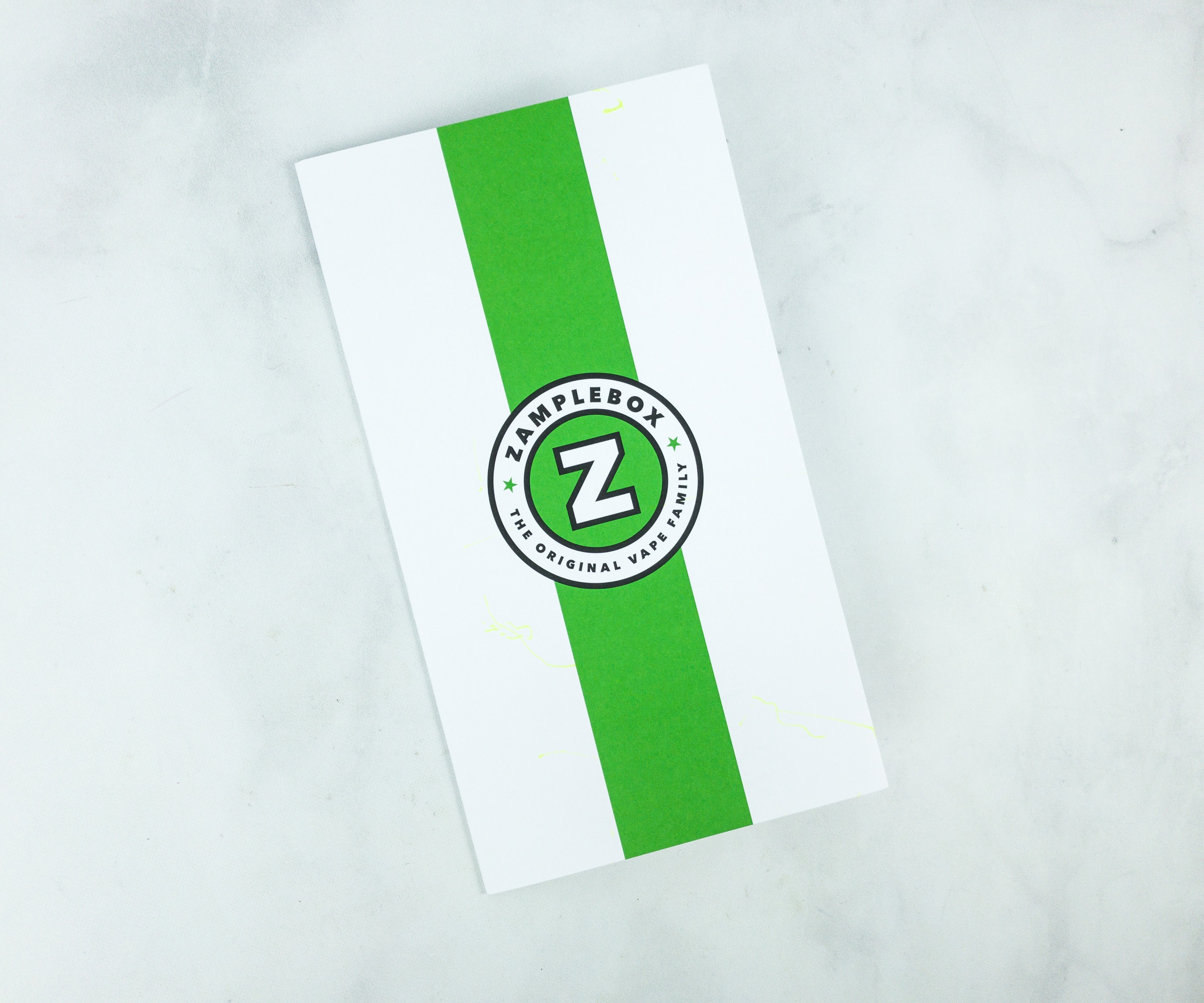 Also included in the box is an information sheet that lists all the e-juices in your box for the month.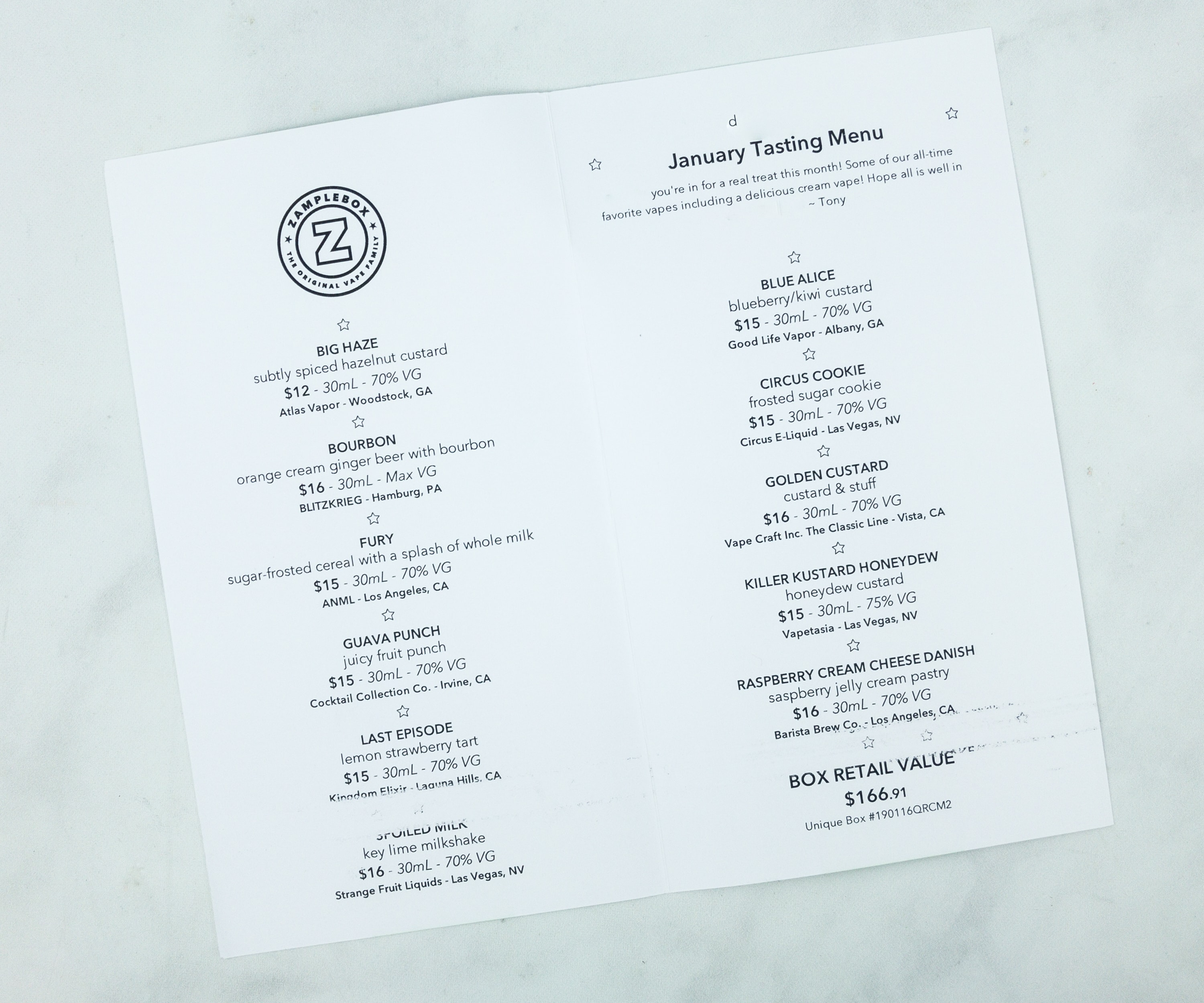 Brand labeling on e-juice is notoriously cryptic, so it's sometimes a bit of a challenge to match up the listings with the bottles.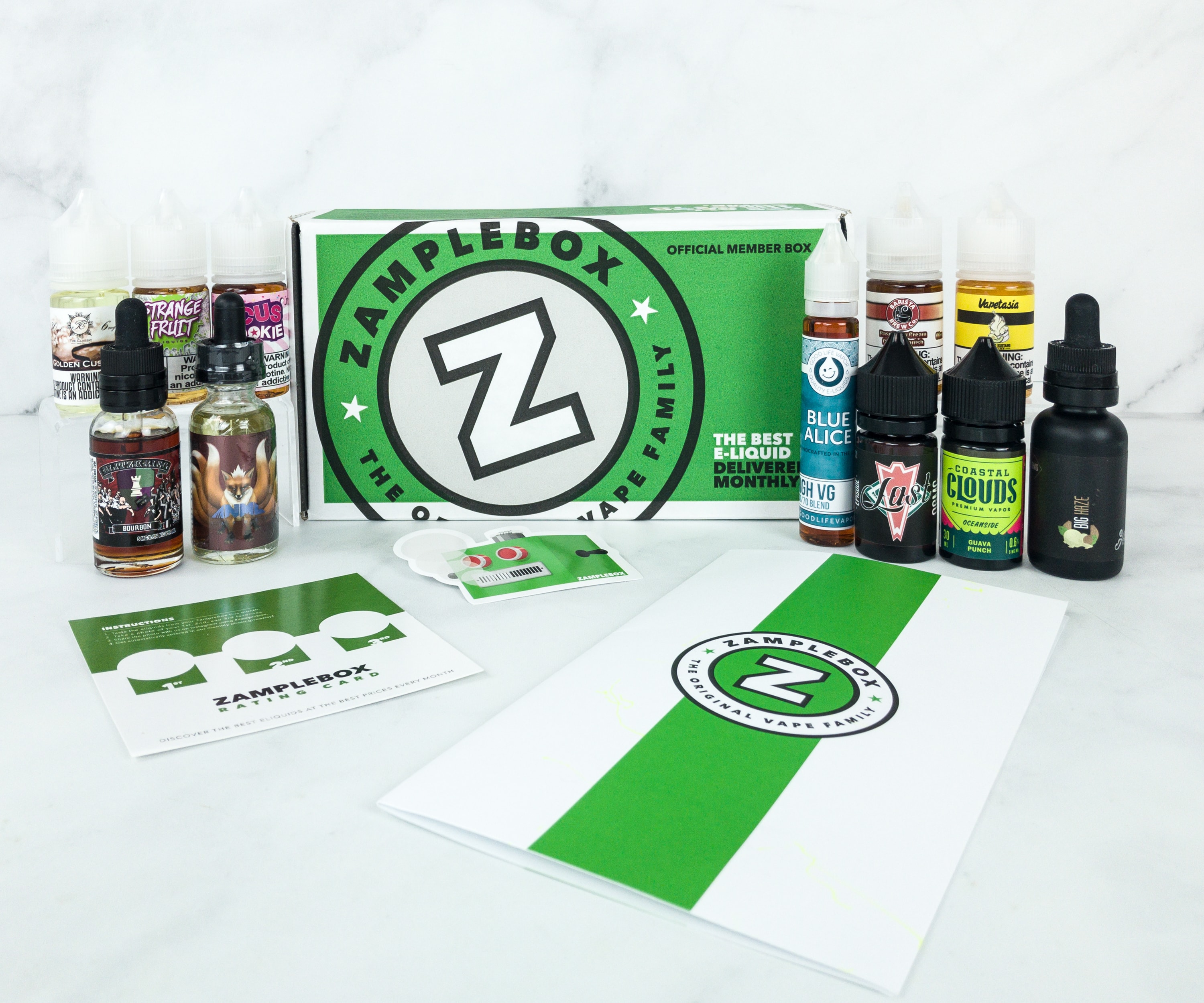 Everything in the box!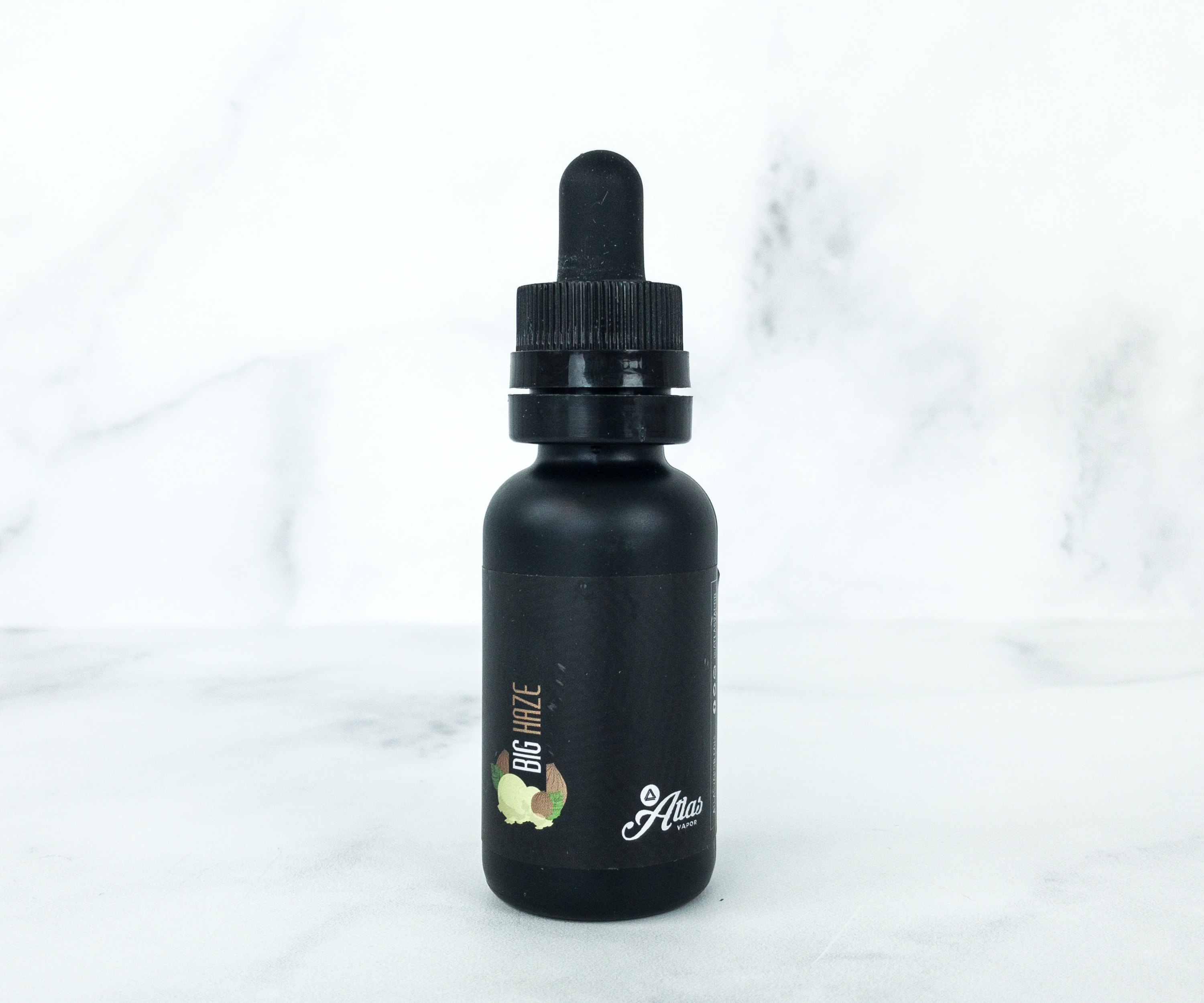 Big Haze By Atlas Vapor ($12) Flavors: dessert, hazelnut, custard, and cream
This e-juice from Atlas is light and smooth to the throat. It is dominated by a nutty-hazelnut taste with a little creamy-custard end taste.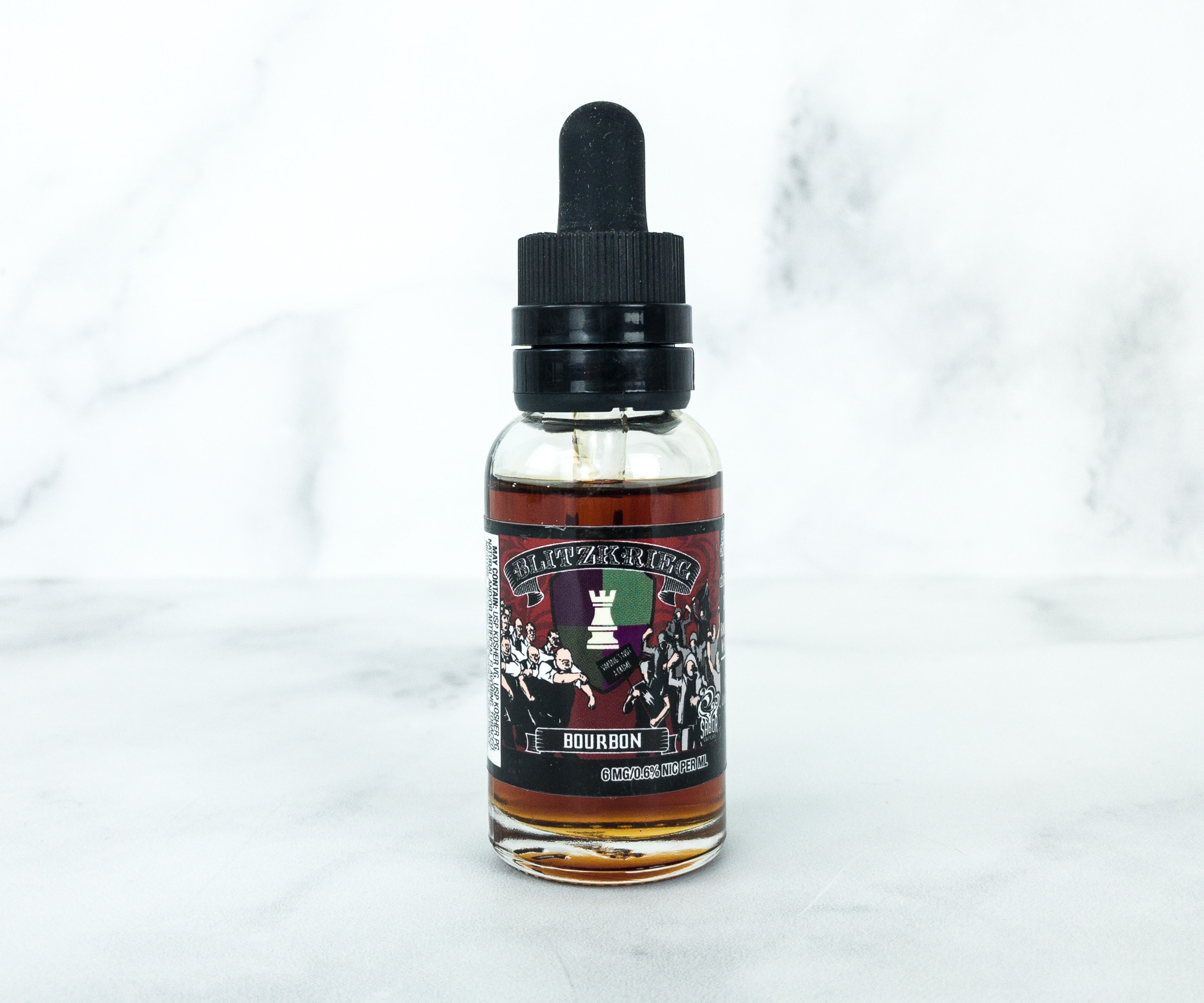 Bourbon By Blitzkrieg ($16) Flavors: root beer, ginger, orange, bold, bourbon, and dessert
Bourbon features a pretty complex flavor, a root beer with a hint of cream and ginger in every inhale and a taste of orange and bourbon flavors in each exhale. It's like an orange cream ginger beer with a splash of bold bourbon chaser.
Fury By Anml ($15) Flavors: dessert, cream, milk, and cereal
It's nine-tailed demon fox from Naruto! This e-juice is like the legendary tailed-beast ferocious, strong yet gentle. It's dominated by strong cinnamon-like taste loaded with milky-cereal flavor and produces a thick cloud of smoke.
Guava Punch By Cocktail Collection Co. ($15) Flavors: fruit, guava, punch, and drink
If you like fruity punch juice, this e-juice is for you. It has good vapor production.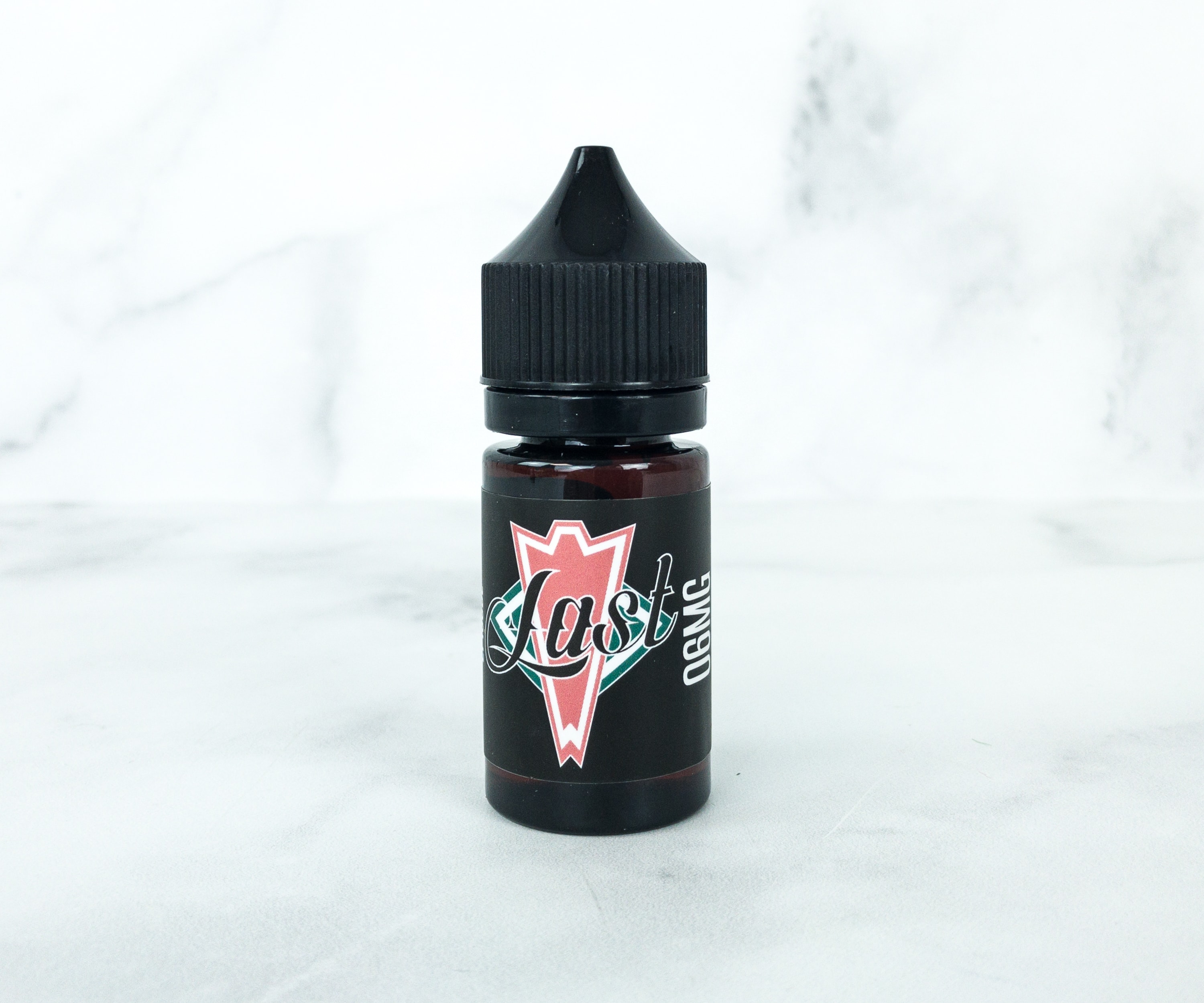 Last Episode By Kingdom Elixir ($15) Flavors: dessert, strawberry, tart, lemon
This e-juice has a hint of ripe strawberry and layers of tart and lemon notes. It produces a lot of smoke with less hit to the throat.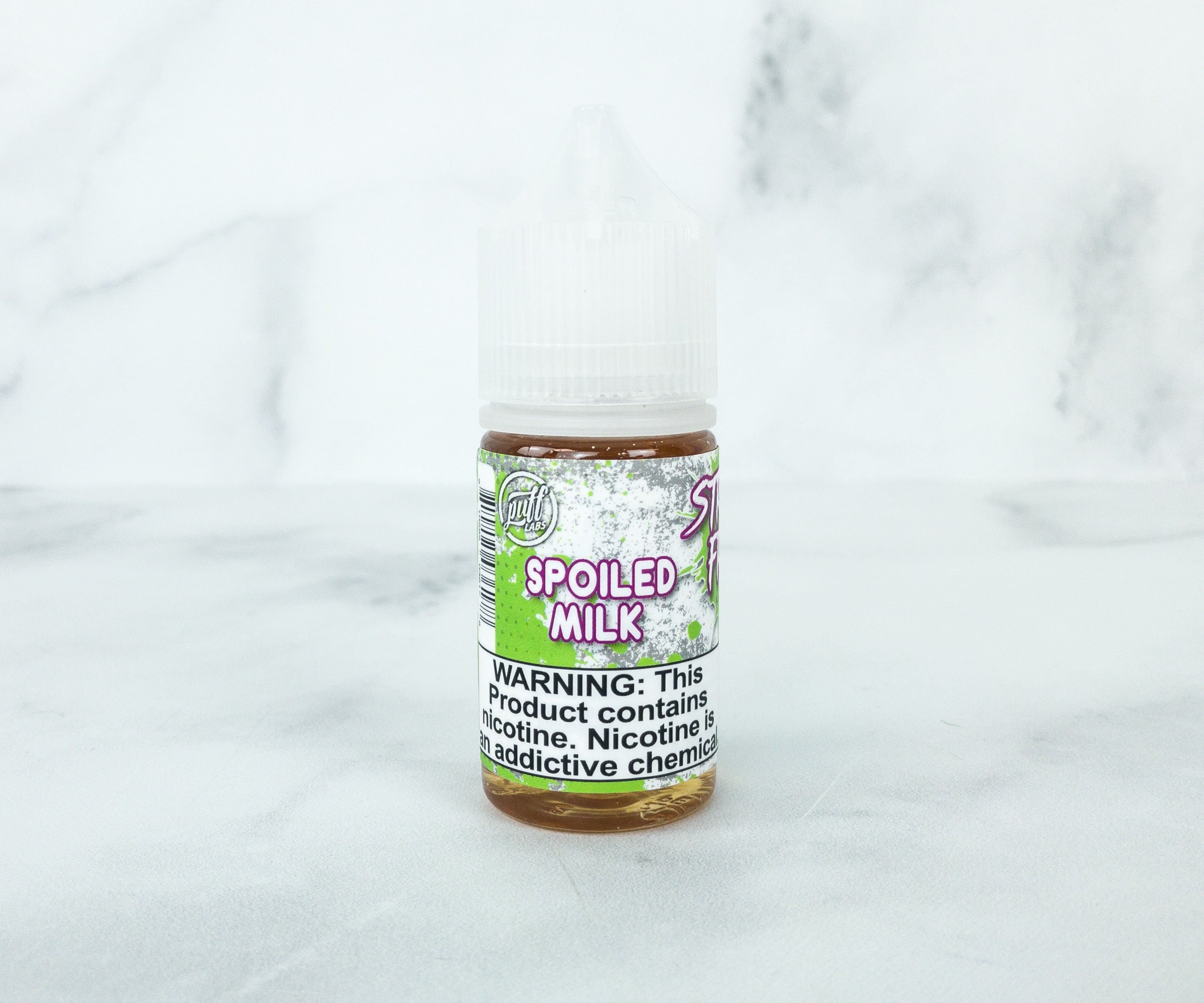 Spoiled Milk By Strange Fruit Liquids ($16) Flavors: cream, milkshake, fruit, lime
Milkshake and lime is a surprising combination. The key lime flavor stood out because it's not artificial-tasting and the creamy milkshake flavor is also enjoyable.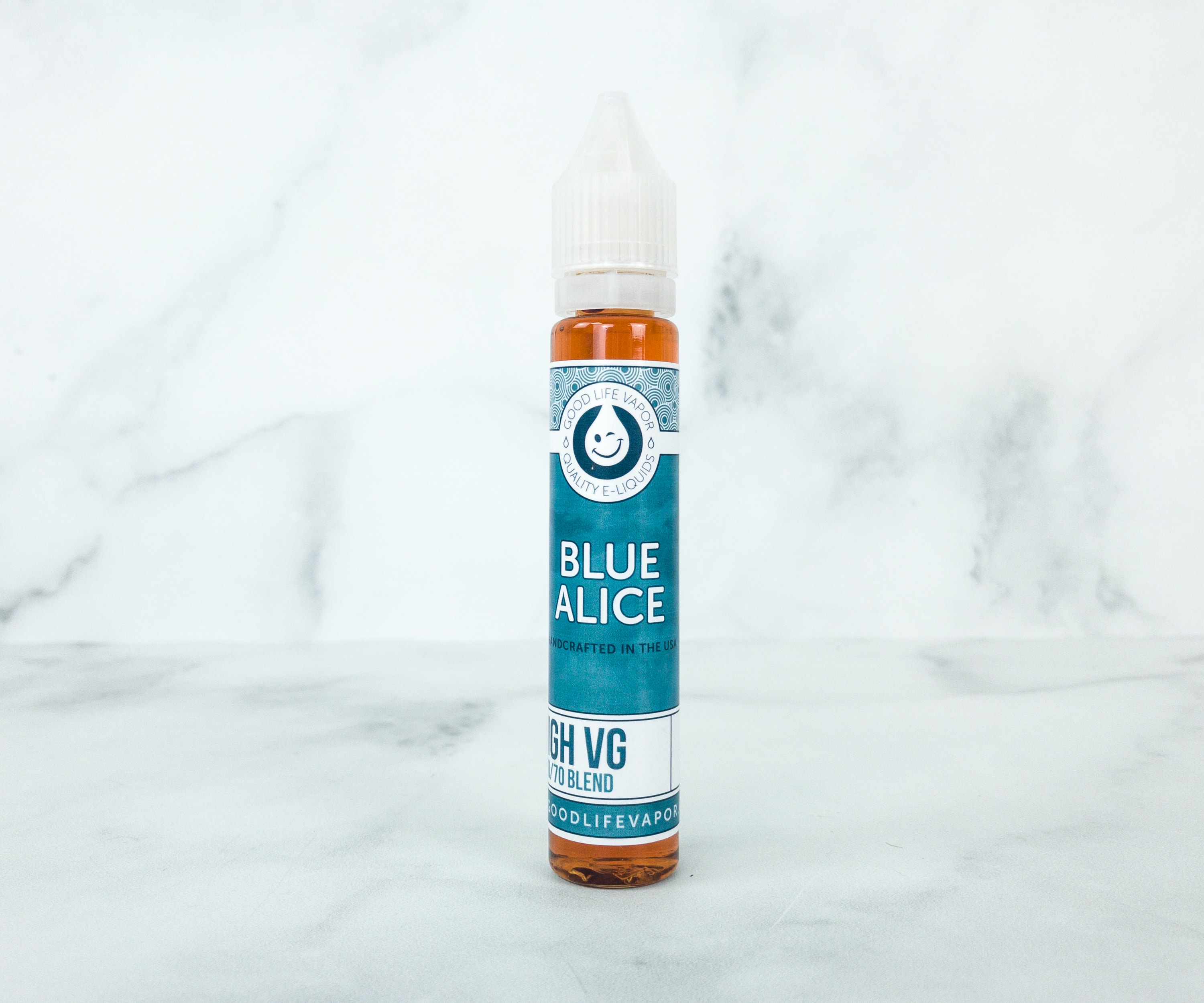 Blue Alice By Good Life Vapor ($15) Flavors: dessert, custard, kiwi, blueberry
This juice was good but the flavors were a little light, so you might have a hard time distinguishing the custard from blueberry, but the kiwi is really traceable in every sip. It produces thick clouds with a bit of throat hit.
Circus Cookie By Circus E-Liquid ($15) Flavors: dessert, cookie, cake
It's an ideal e-juice for those who love dessert vapes. The cookie and cake flavors are really noticeable. It has a smooth hit to the throat and thick cloud production.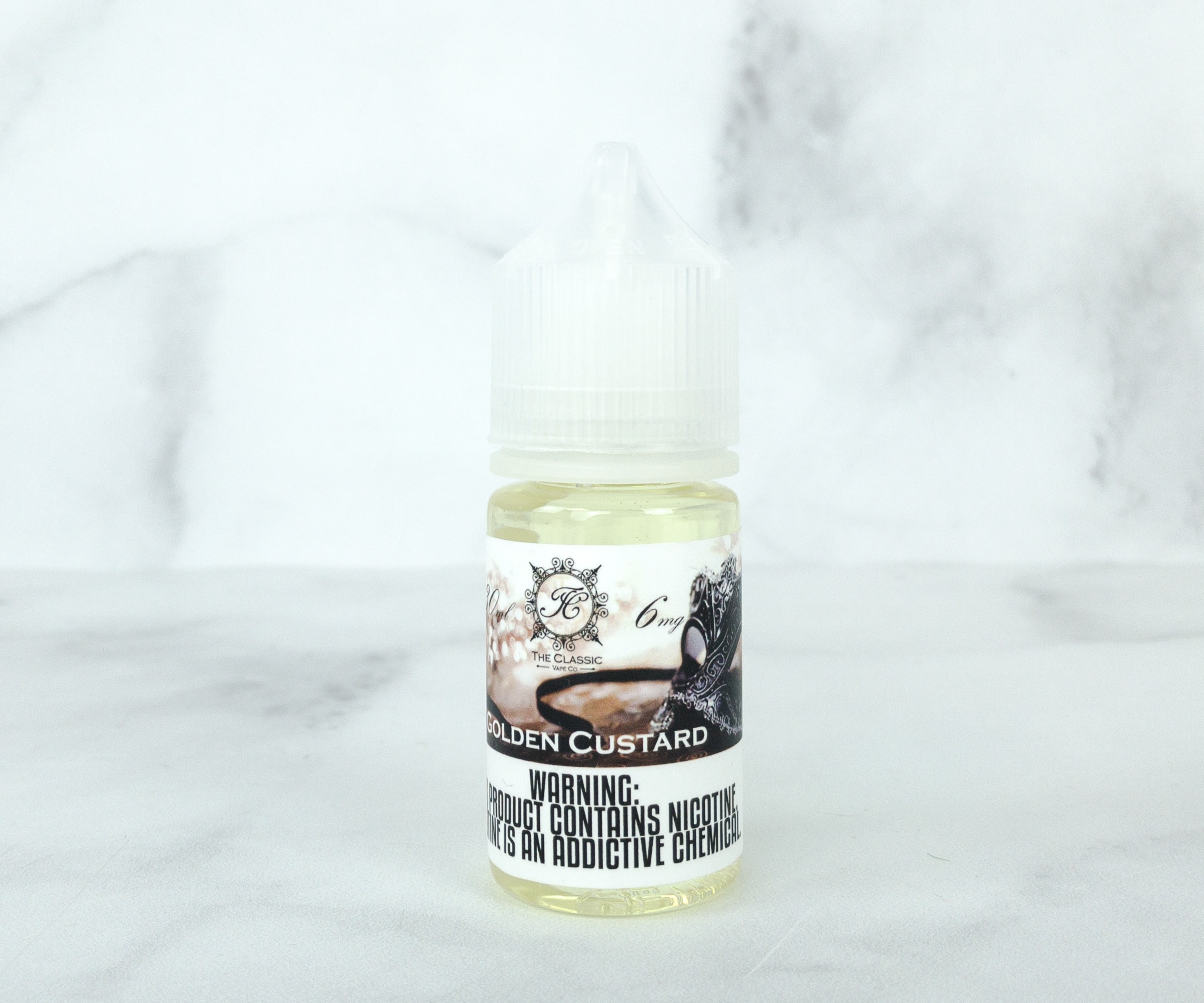 Golden Custard By Vape Craft Inc. The Classic Line ($16) Flavors: dessert, honey, custard
This juice is dominated by a sweet honey flavor, but unlike real honey, it's not sticky and just flows smoothly on the throat. It has a custard flavor end taste.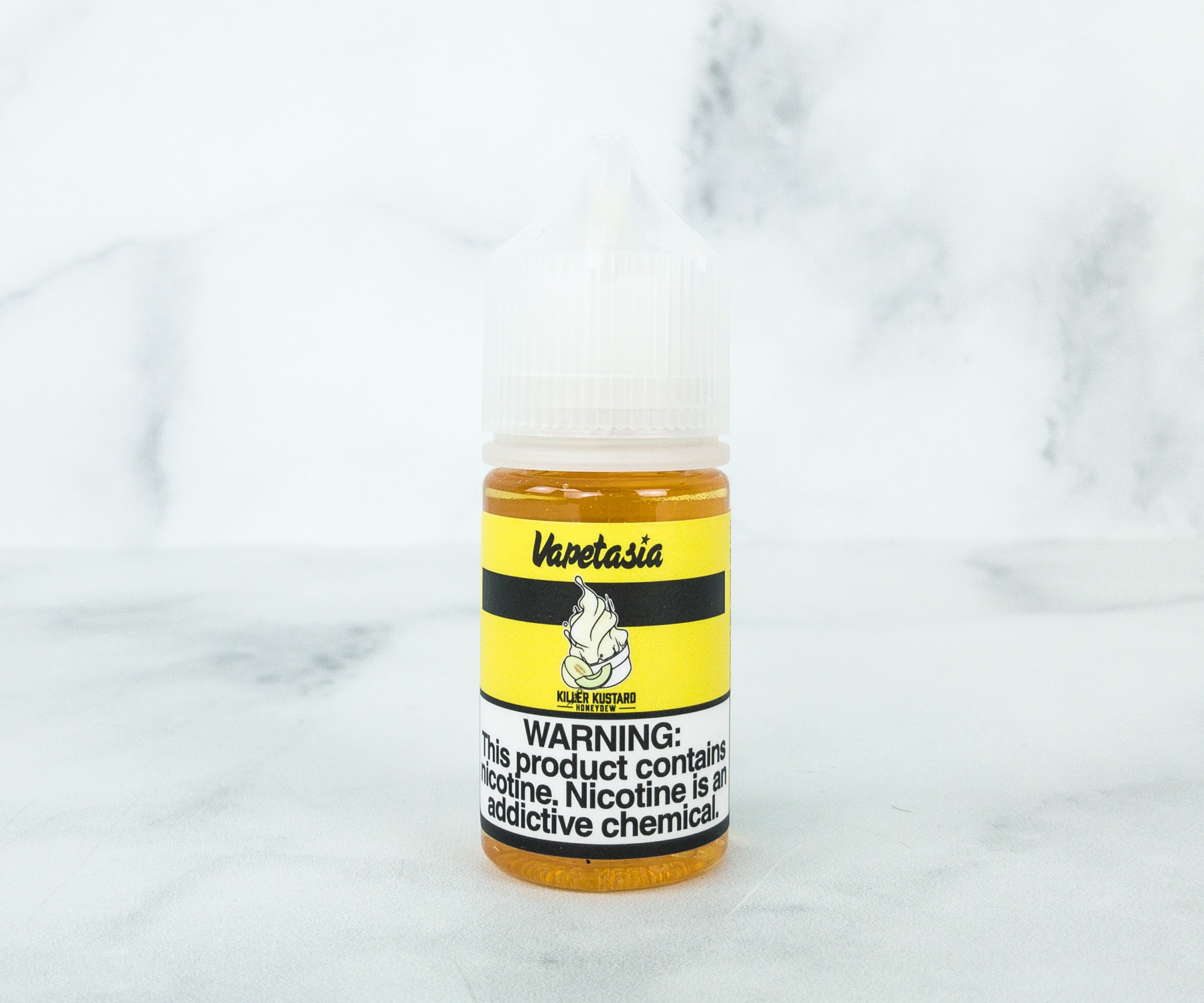 Killer Kustard Honeydew By Vapetasia ($15) Flavors: dessert, cream, custard, melon, honeydew
This version of Killer Kustard features a blend of honeydew, melon, and custard cream. The taste of the melon and honeydew are totally recognizable but not too dominant at all.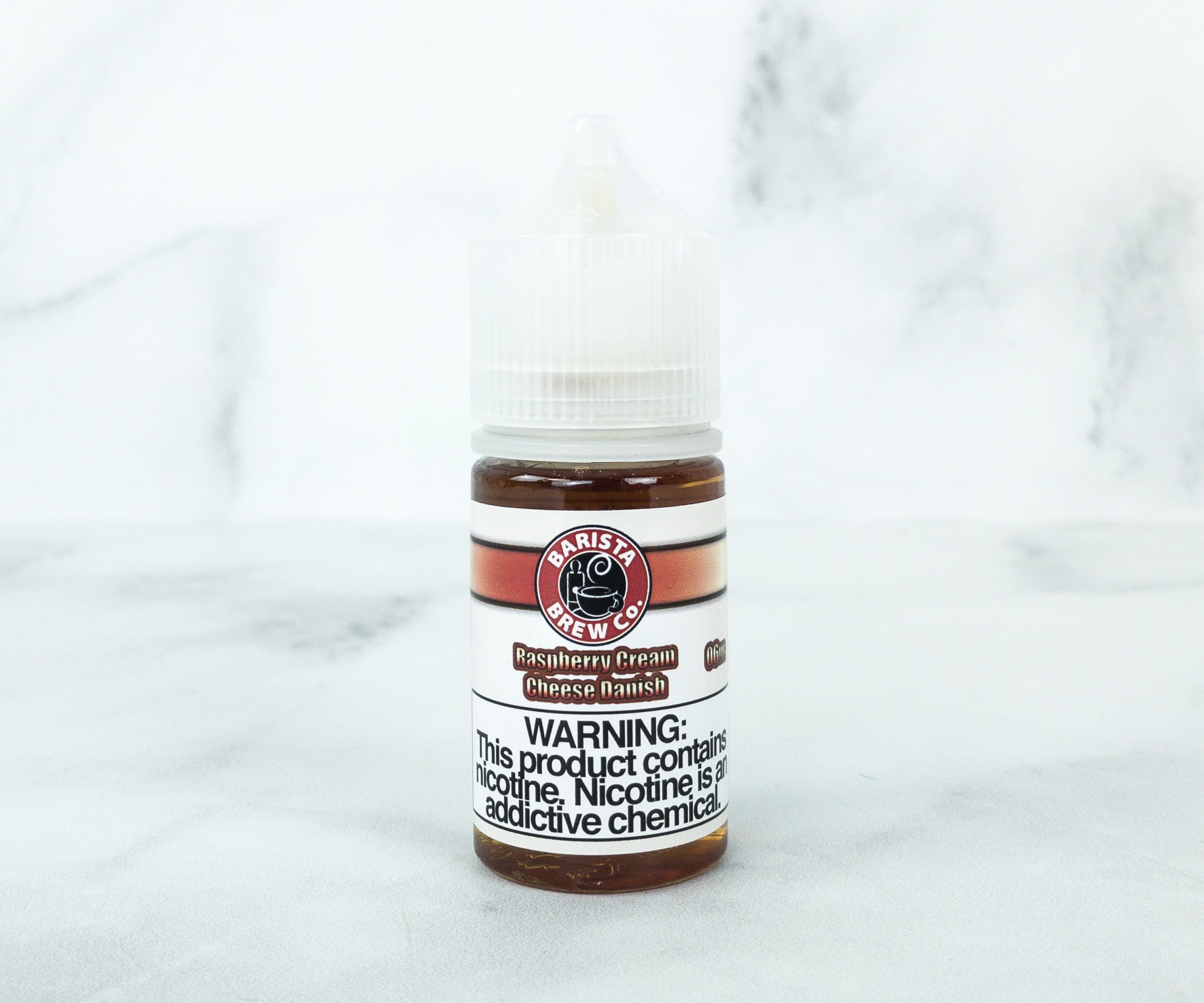 Raspberry Cream Cheese Danish By Barista Brew Co. ($16) Flavors: dessert, cream, pastry, berry, raspberry, jelly
It's another dessert vape, but this time it features a flaky puff pastry flavor with raspberry with jelly cheese cream. It has a low throat hit but a high vapor production.
Zample Box is an amazing way of discovering new and well-loved vape flavors. It's useful especially for vaping newbies, but their biggest box like this one is perfect for veterans too. This box features a variety of brands so there's a good variety, including award-winning ones. Since this boxes are also customized according to your taste preferences, you'll less likely receive a flavor you won't like. Also, it's way cheaper compared to buying e-juices separately from different sellers!
Are you getting this month's Zamplebox?