Love with Food is a popular snack subscription! It is a fun snack discovery subscription available in three versions: classic tasting box, deluxe/family size, and gluten-free. This is the Tasting Box, but you can see our reviews of the other versions too.
DEAL: Save $2 on your first box with this link!
The box is packed with so many goodies!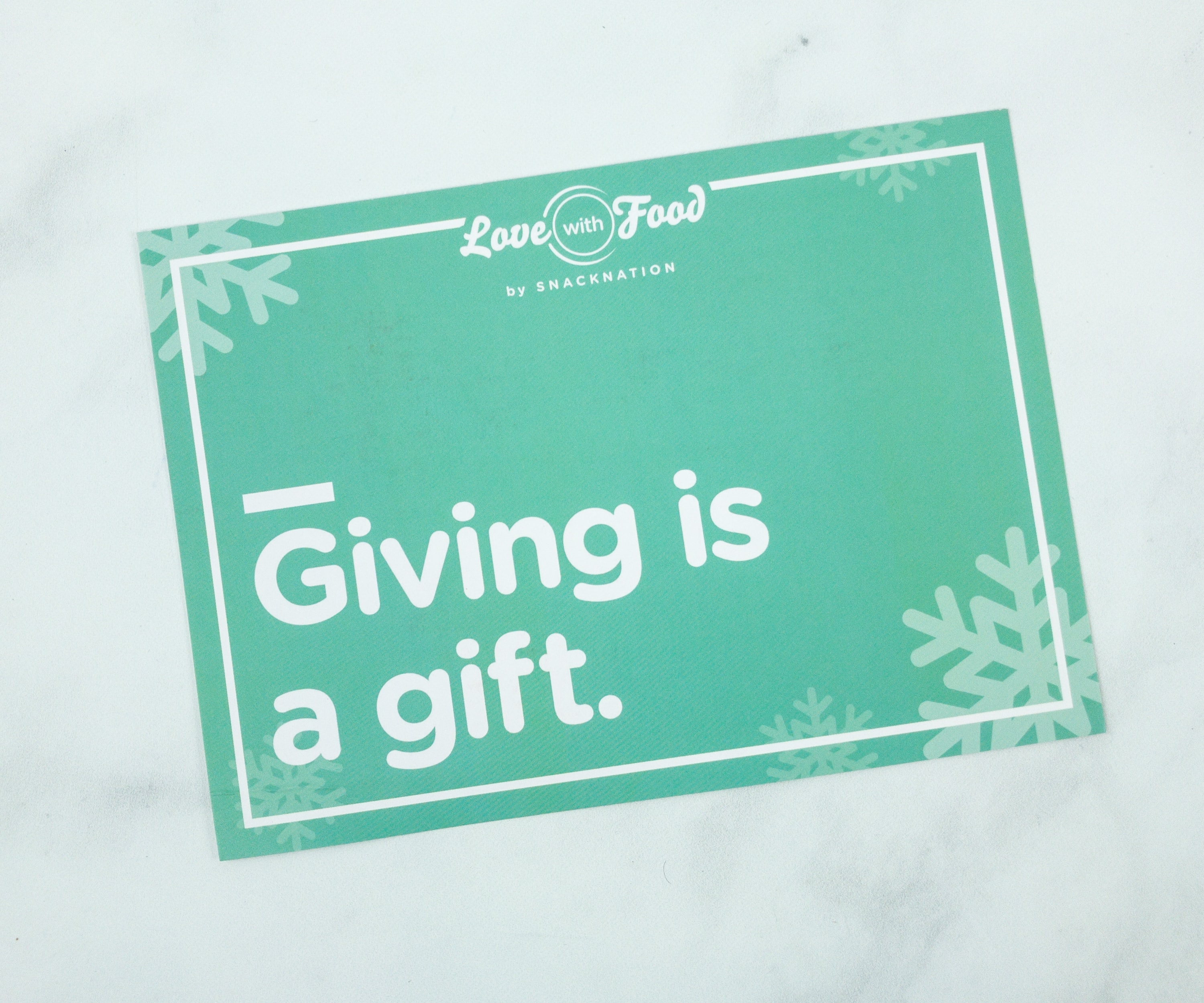 This month's theme for Love with Food is GIVING IS A GIFT.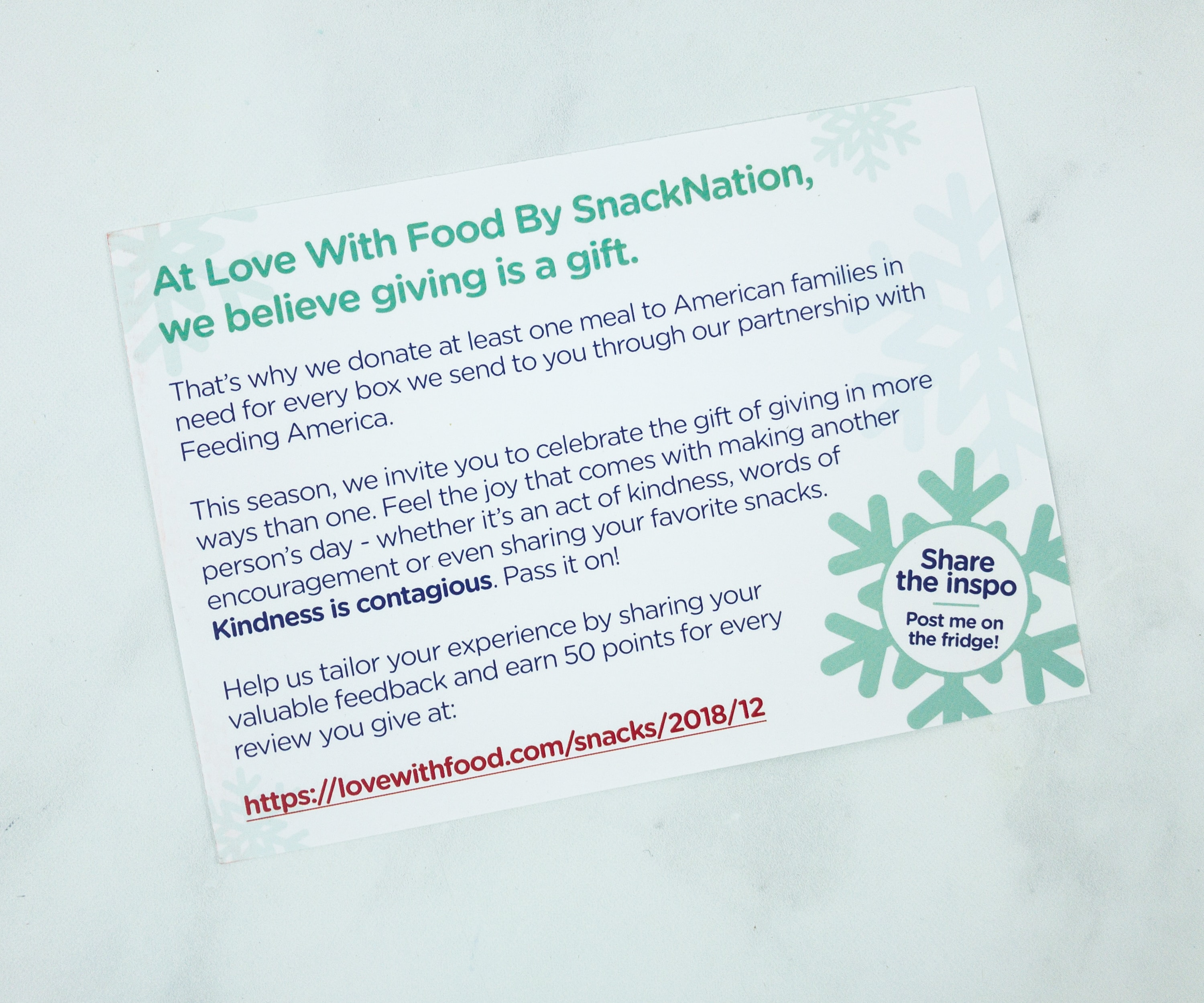 They are encouraging subscribers to leave a valuable review and they will give you points in return.
Also included are gift cards from various brands!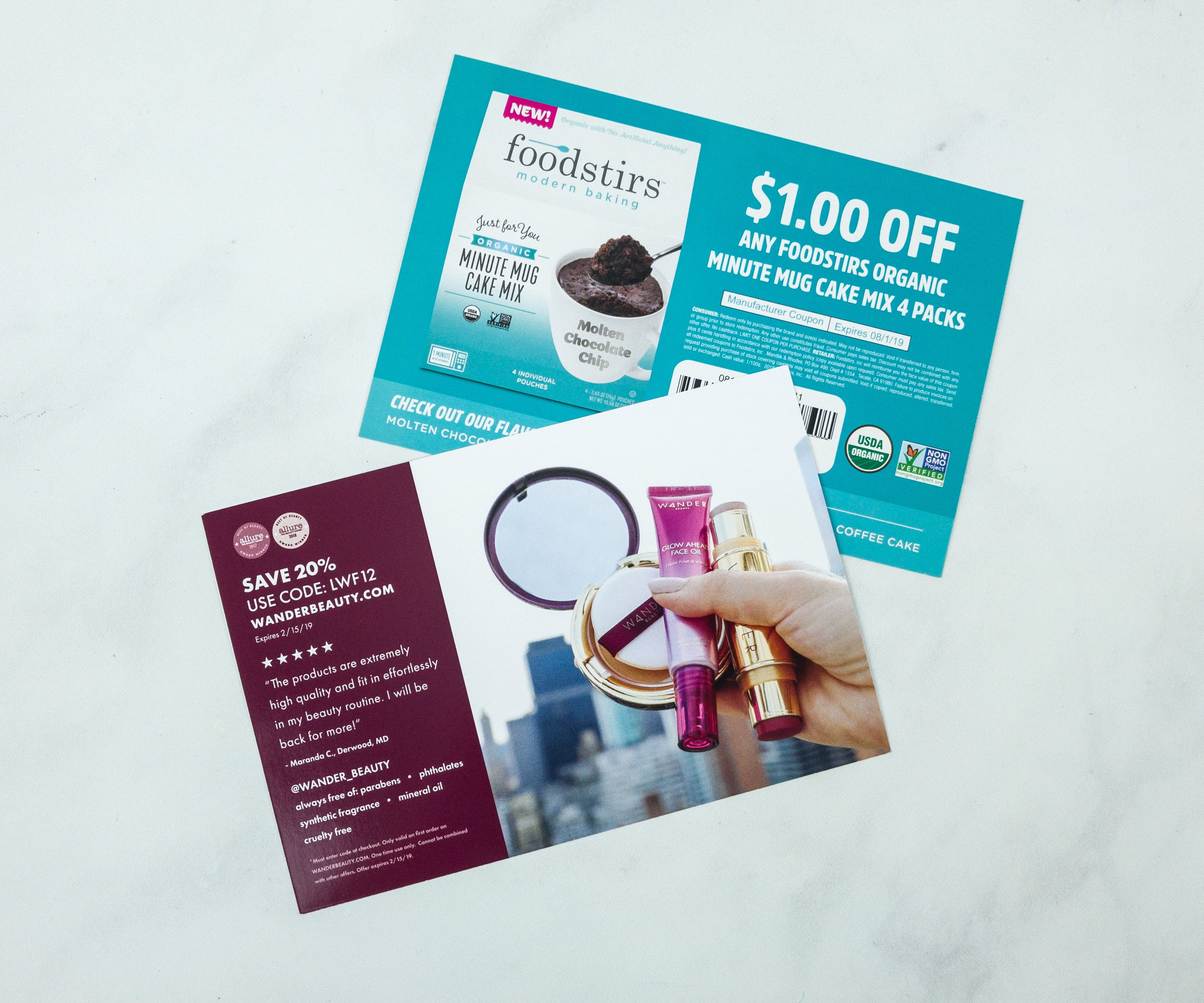 They're even giving us some discount cards not just for food but also for beauty products.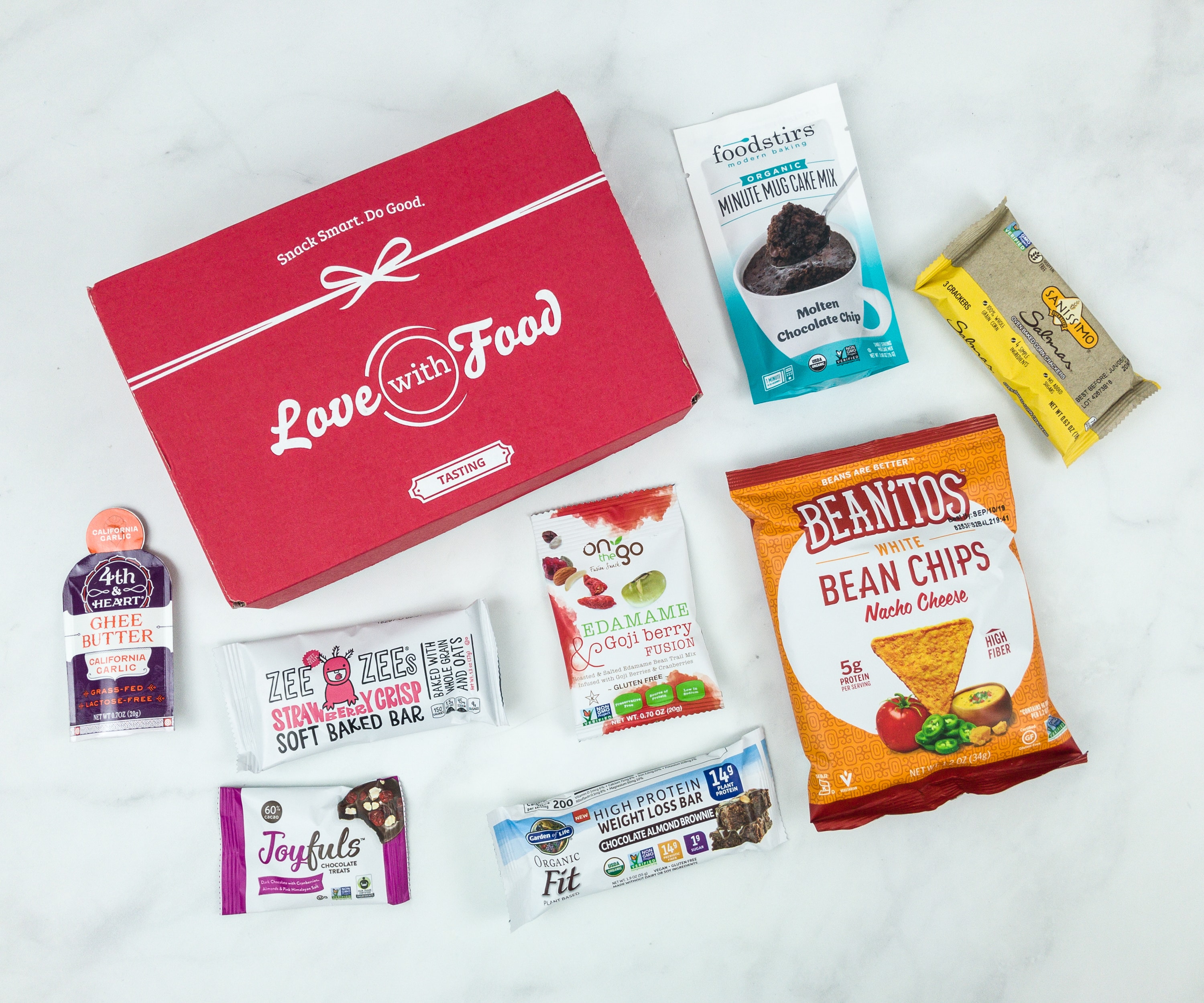 Everything in my box!
Beanitos White Bean Chips ($1.46) If you are craving for some crunch that is gluten-free, Beanitos is high in healthy fiber and protein cheesy chips and puffs that are made from beans!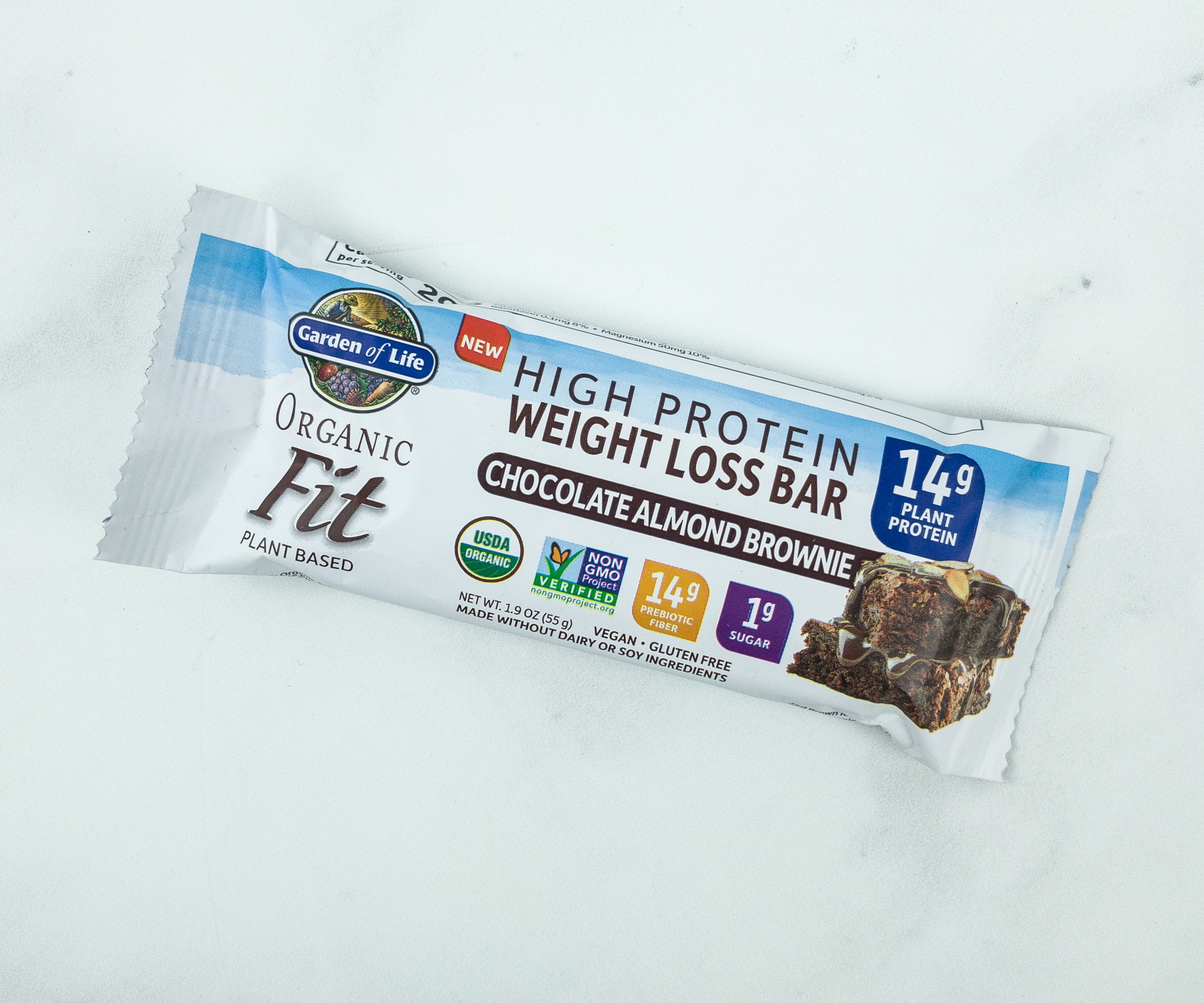 Garden Of Life Organic Fit High Protein Weightloss Bar in Chocolate Almond Brownie ($1.96) It's a high protein, plant-based organic bar that is low-glycemic and decadent. It refuels and repairs muscles, and it's also non-GMO, gluten-free, dairy-free and soy-free. Can you imagine a bar of chocolate almond brownie that can build lean muscle with organic plant protein, burn fat and satisfy hunger all at the same time? This is is truly a multitasking bar with a lot of healthy and indulgent benefits.
Zee Zee's Strawberry Crisp Soft Baked Bae ($0.92) This delicious soft-baked cereal snack bar has only 150 calories. It's low in sodium, kosher, and vegetarian-friendly with an awesome strawberry flavor!
Foodstirs Organic Minute Mug Mix Cake ($1.49) Sometimes you just want to experience making dessert fuss-free and this is just the thing! It has an irresistible from scratch taste that you can't ignore especially if you can do it in a few steps within 25 minutes. Each mix uses 6 to 10 organic and non-GMO ingredients. Just pour a pouch in a mug, mix and put it in a microwave for a minute and enjoy!
Joyfuls Chocolate Treats ($5.44) It's made up of 60% cacao and dark chocolate that came from fair trade and non-GMO ingredients. Inspired by Mendiants which is a Frech confection, this treat is also studded with cranberries, almonds and pink Himalayan salt for your crunchy satisfaction.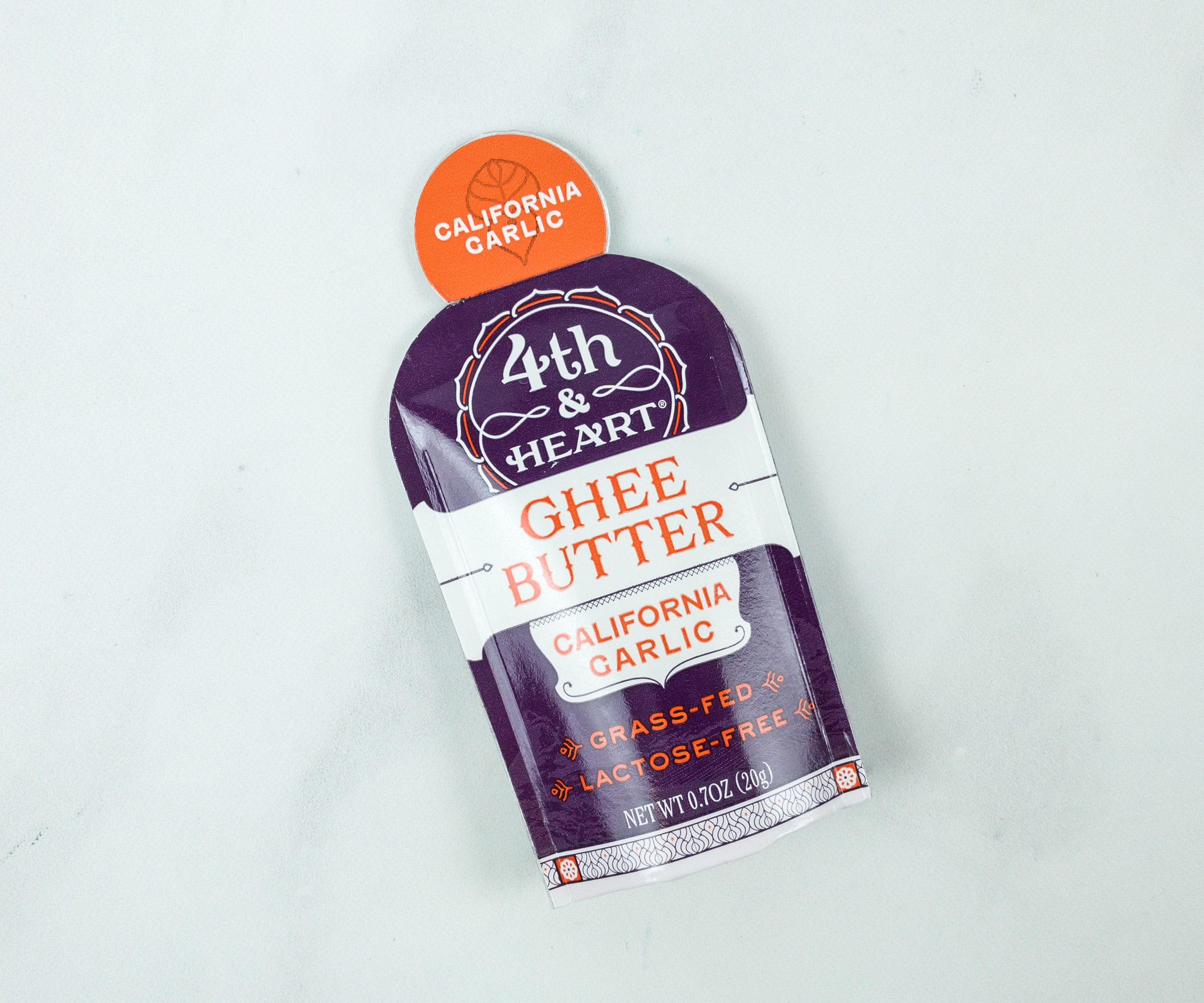 4th & Heart Ghee Butter in California Garlic ($0.92) A better alternative for those who are lactose intolerant, this clarified butter is made from 100% grass-fed butter with a high smoke point of 250 °C / 482 °F. It is rich in omega fatty acids and vitamins with a California Garlic flavor twist. It is also gluten-free, non-GMO, and paleo-friendly.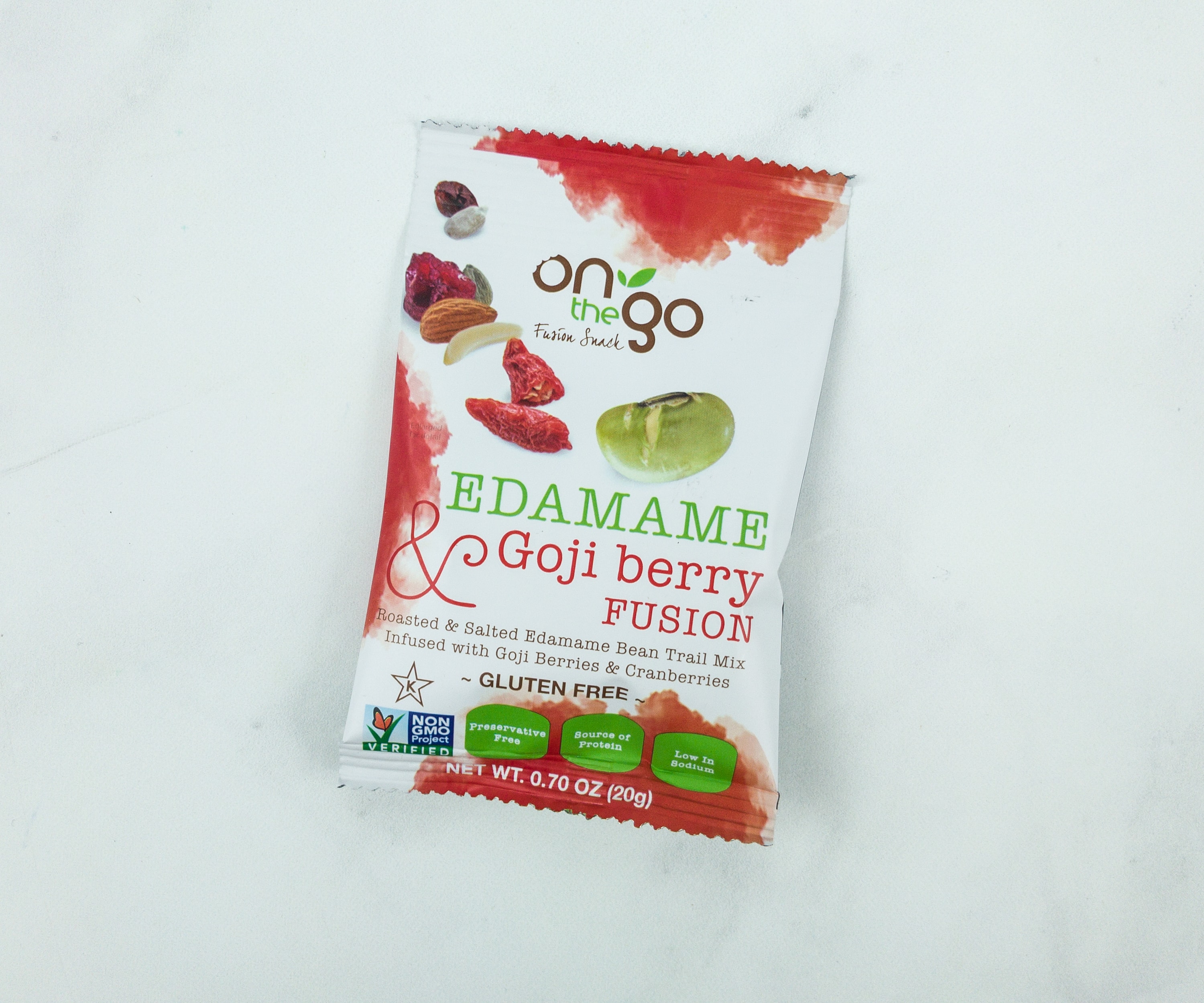 On The Go Fusion Snack Edamame & Goji Berry Fusion ($0.77) This is different from the usual on the go snack because this is made from roasted and salted edamame bean trail mix that is infused with goji berries and cranberries. If you want a gluten-free, non-GMO, preservative-free and low in sodium snack, this is definitely for you!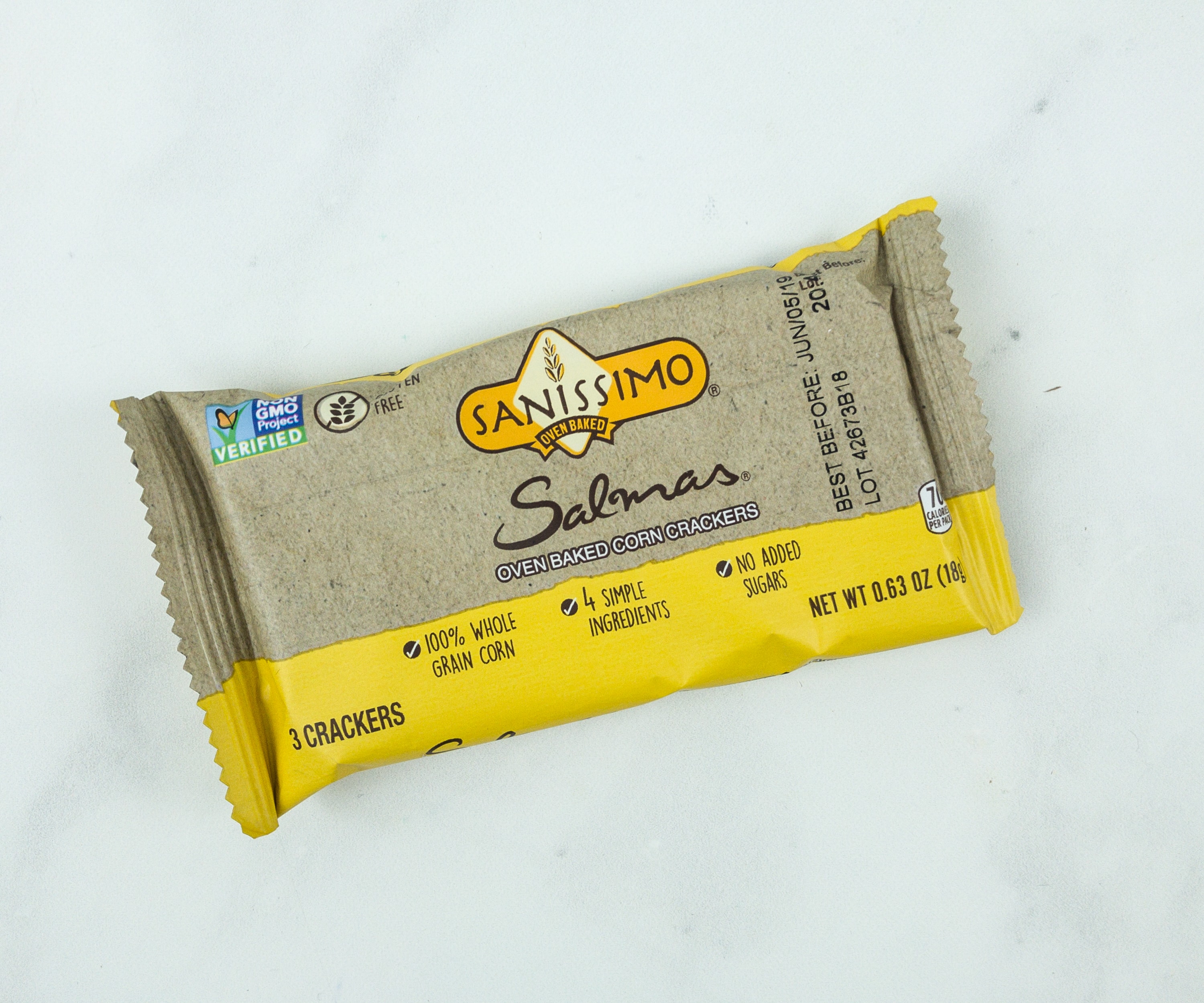 Sanissimo Oven Baked Salmas Oven Baked Corn Crackers ($0.62) It has 3 crackers inside made with whole grain corn flour, non-GMO and gluten-free, zero trans fats and sugar. It's lightly salty, has a nice crunch to it and can be great with tuna dip.
The snacks are all healthy and can be an alternative to all that junk food. This box offered different flavors and textures that are new to our palates. They are all worth a try and nice to share with loved ones. I love the organic molten chocolate chip mug mix because of the unique experience of just mixing some ingredients from a pack and you instantly have a delicious cake! I also love the nacho cheese bean chips because it's innovative and tasty! I'm looking forward to more snacks and healthy discoveries with this box!
What's your favorite snack this month?