SnackNation is an award-winning healthy snack delivery service that makes it "auto-pilot easy" to discover new, exciting, all-natural snacks every month. Each month, the snack experts will meticulously select 6 best snacks to be in the box. This box is $9.99 but your first box and every month thereafter will be $4.99 as long as you complete the survey (which is quick enough for even me to finish it!).
DEAL: Pay only $1 for 6 snacks every month when you complete a quick online survey. USE THIS LINK to get the deal. You'll pay $1 + $3.99 shipping for each month as long as you fill out the survey.
For every box delivered to your door, SnackNation donates a meal on your behalf to a hungry family.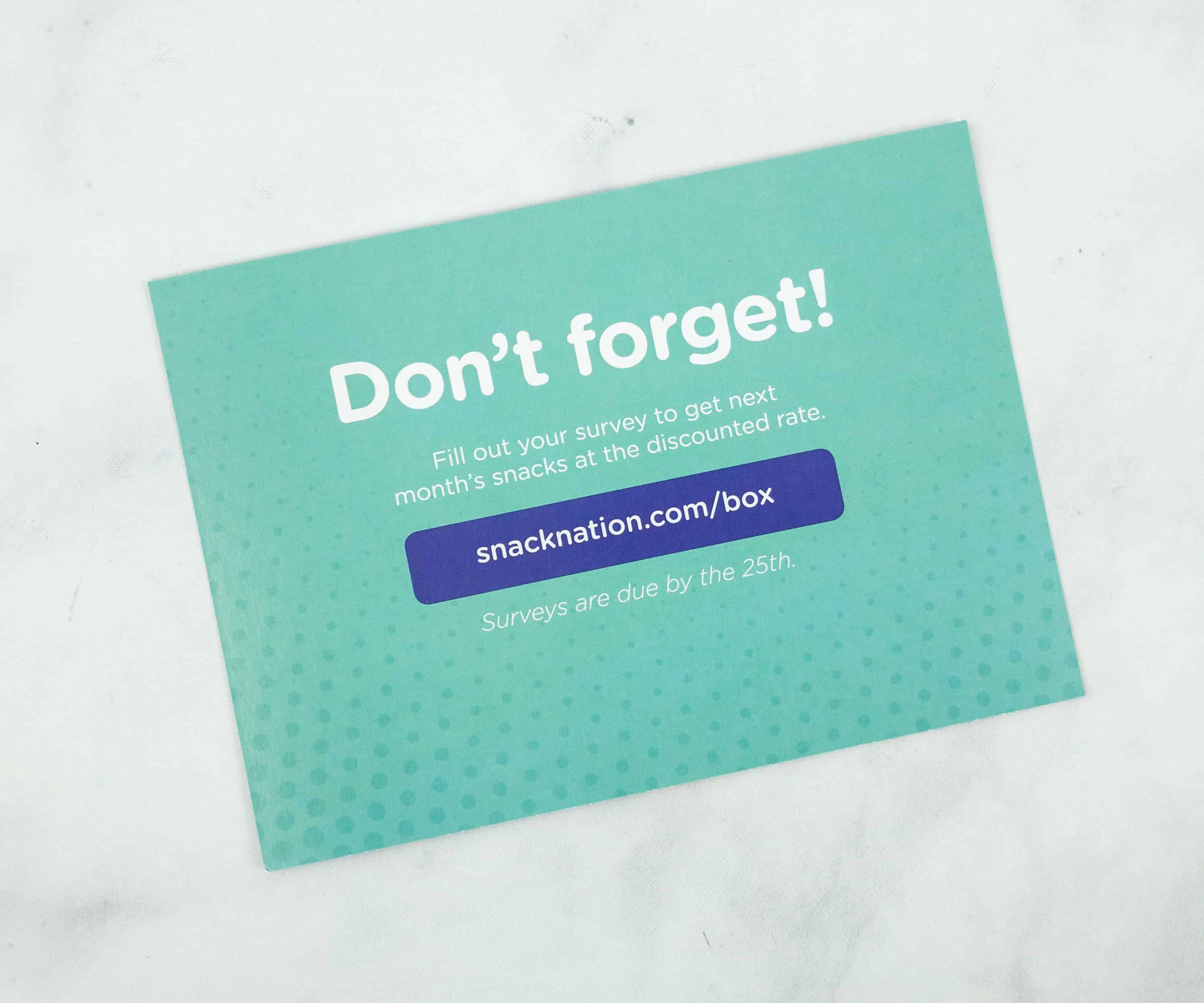 There's a reminder to fill out the survey to get next month's snacks at a discounted rate.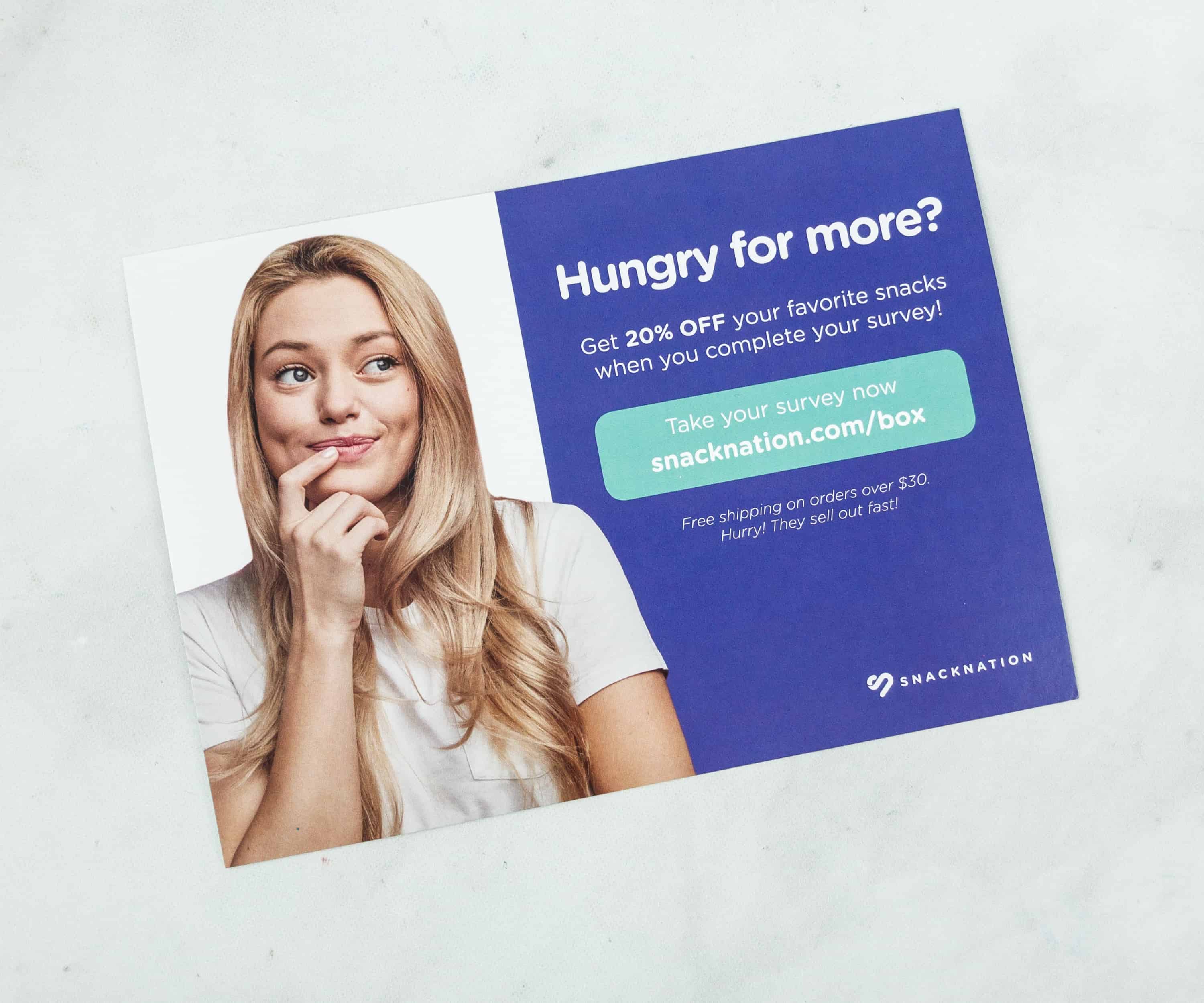 Just make sure to submit it by the cut-off!
Everything in this month's box!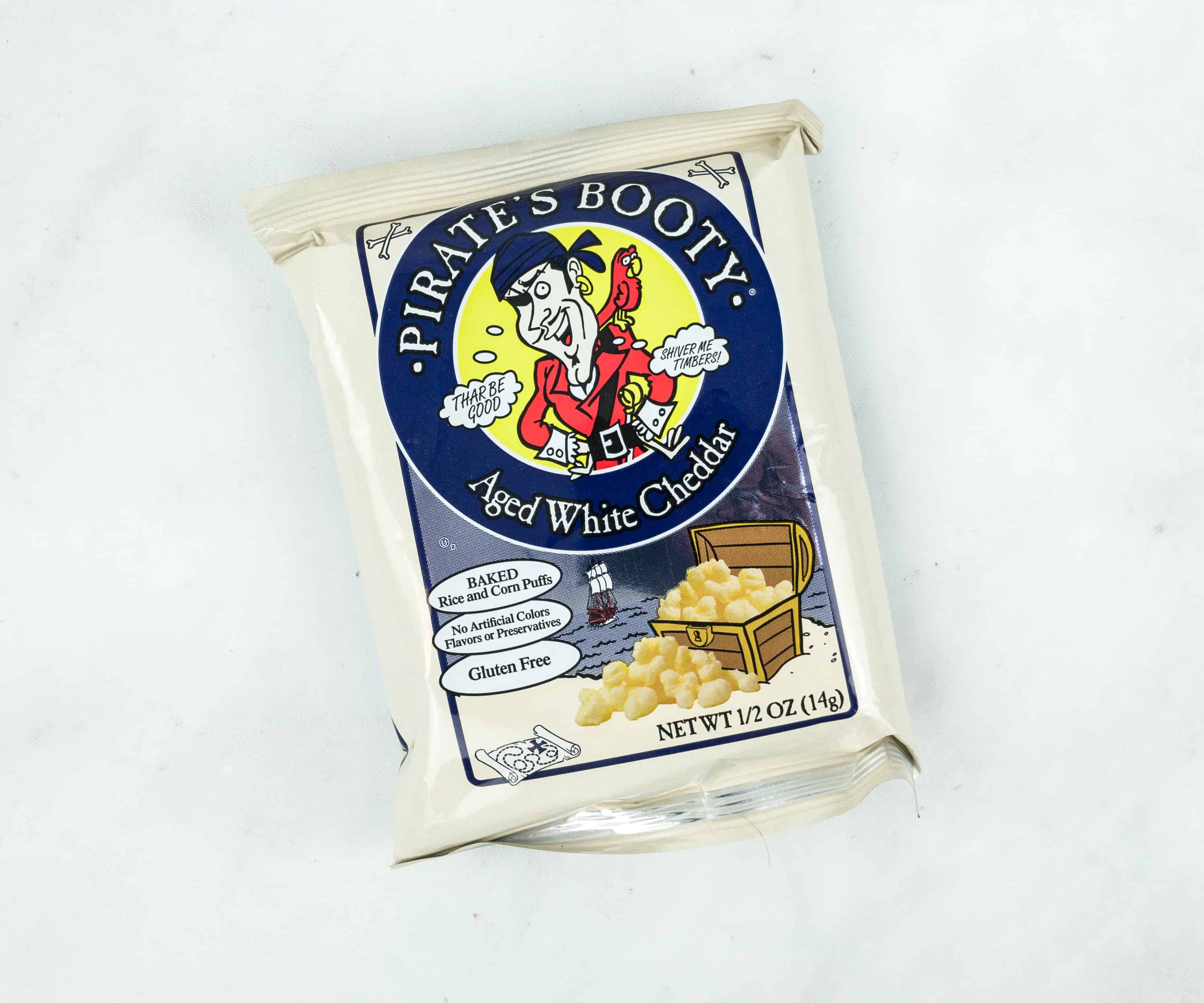 Pirate's Booty Aged White Cheddar ($0.72) We received this in our September 2018 box too! It's made with finely-milled American corn and tasty Wisconsin cheddar. Each piece is a crispy puff baked to perfection. Also, it's free from gluten, preservatives, and artificial colors and flavors. The portion is small, but it's enough to fulfill my cravings.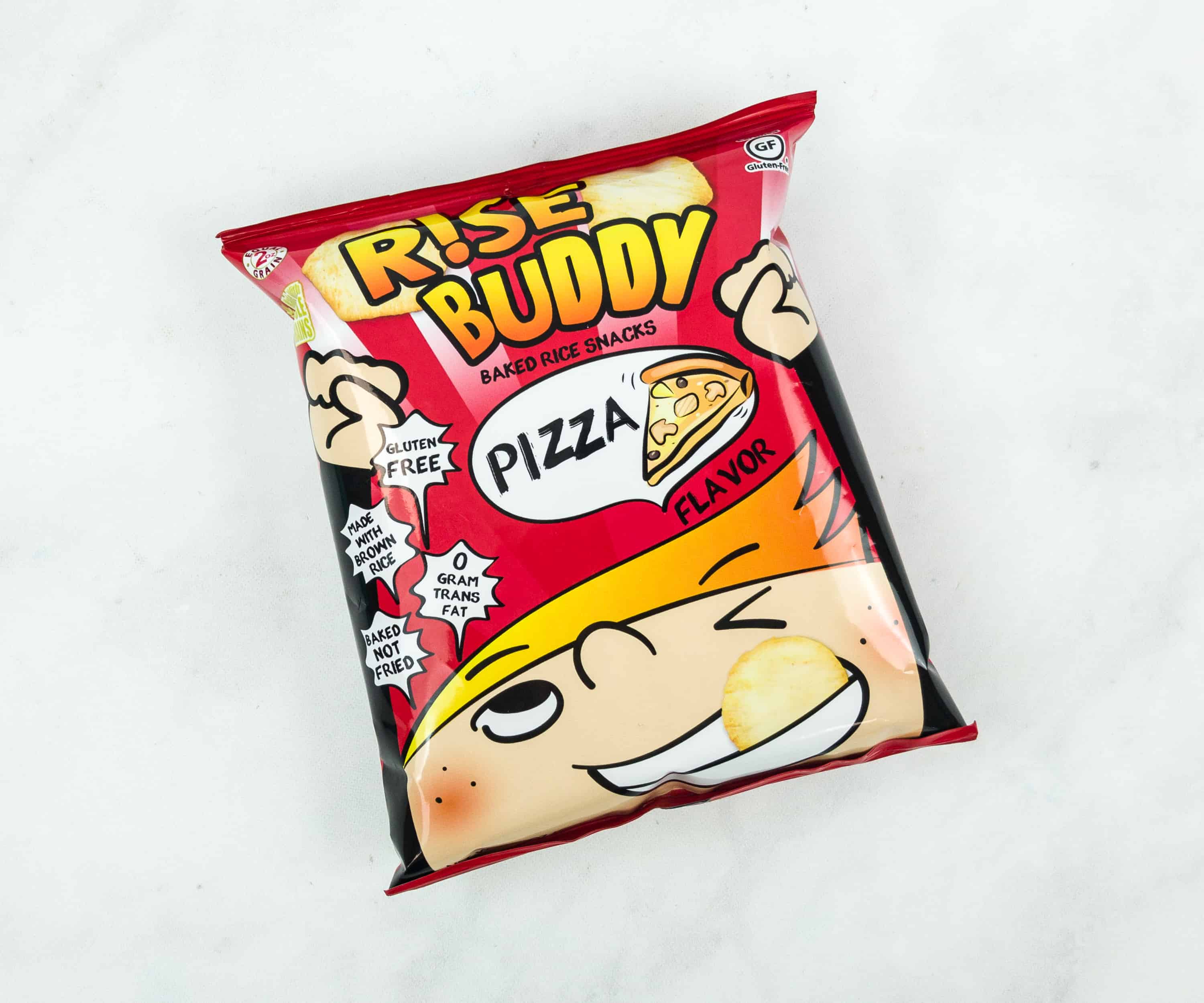 Rise Buddy Baked Rice Snacks In Pizza Flavor ($0.89) Baked and not fried! These delectable chips are made from whole grain brown rice and sprinkled with sea salt and pizza flavor. It's a gluten and trans-fat-free snack that makes a healthier alternative to your usual greasy chips.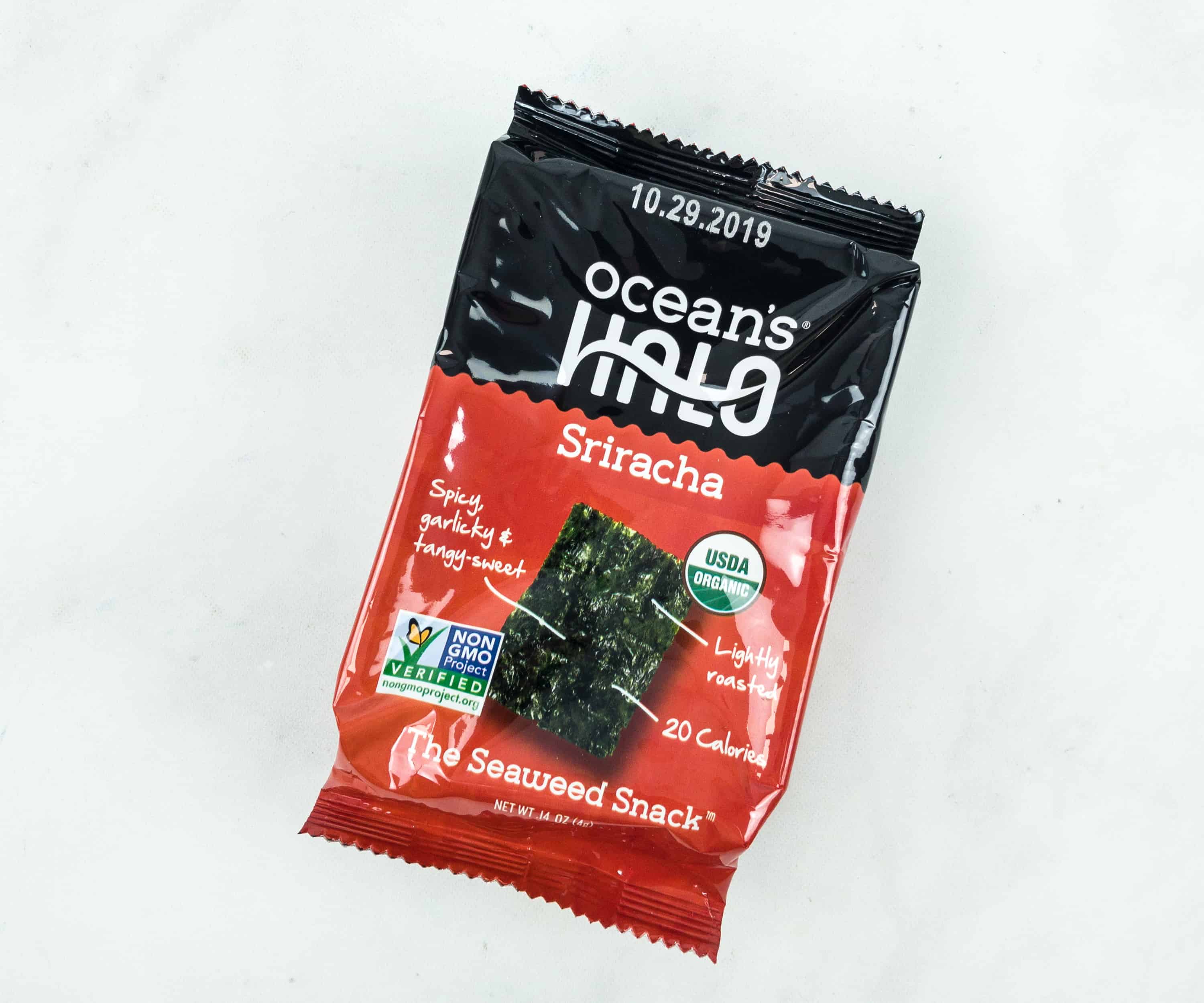 Ocean's Halo Sriracha Seaweed Snacks ($1.42) With only 20 calories per pack, this snack is made from pure organic seaweeds. It has a spicy and garlicky flavor and a hint of tangy-sweet taste. It's in a convenient grab-and-go size, perfect for lunchboxes!
Evo Hemp Bar Cookie Dough ($1.73) This snack bar contains high-quality protein essential to a nutritious balanced diet and active lifestyle. It's not too sweet, and it even has crunchy bits that make it an enjoyable on-the-go snack. The best thing is that it's USDA certified organic, vegan, gluten, grain, kosher, and soy free.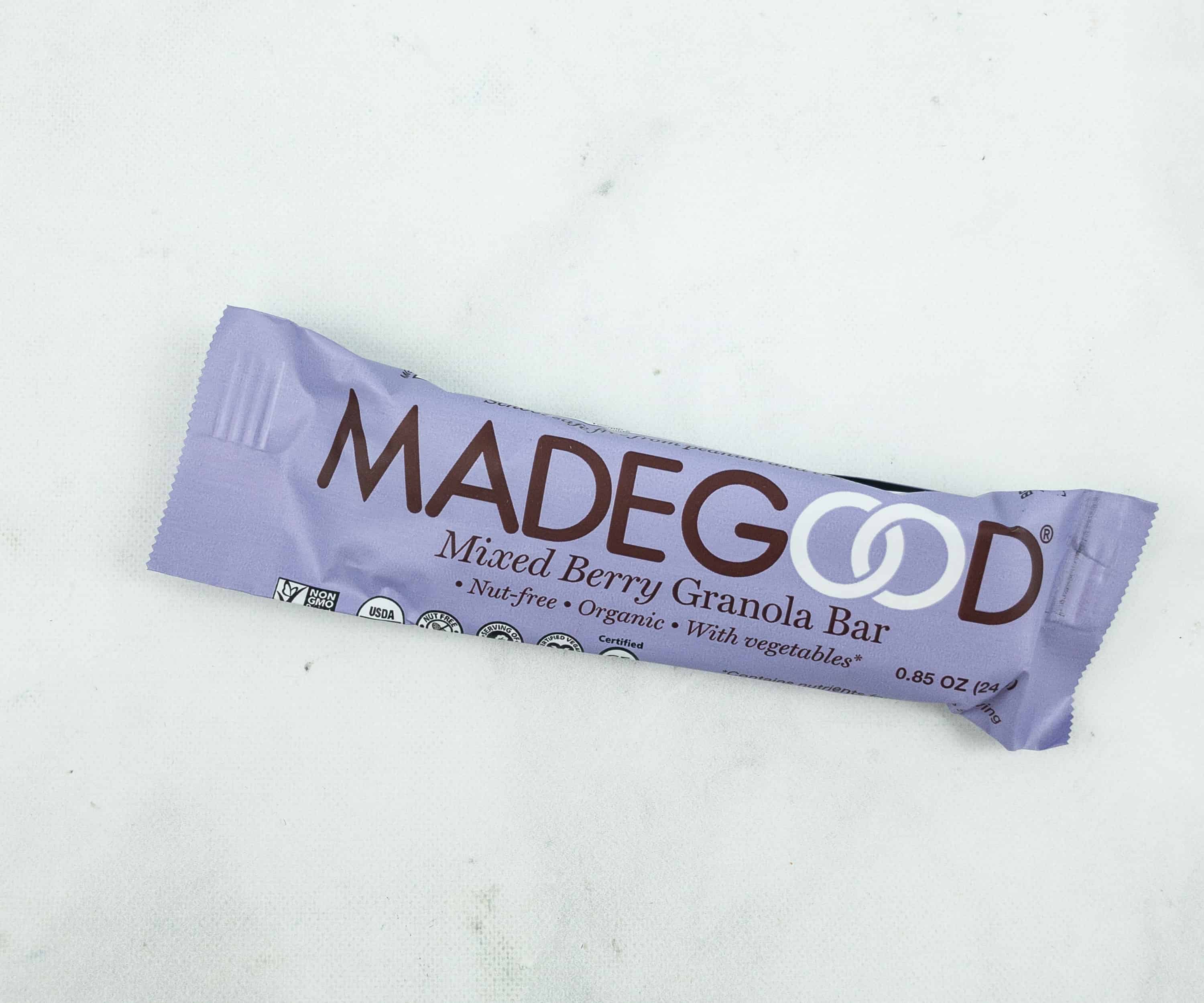 Made Good Mixed Berry Granola Bar ($4.03) There's another delicious grab-and-go snack in the box, a fruity granola bar with mixed berries. The bar smaller, but it was still a delicious snack. It's nut free, certified non-GMO, gluten-free, and vegan.
Jani's & Melanie Brownie Cookie. This cookie is made with butter and whole egg mixed with bits of rich chocolate. It's so soft and oozing with wonderful taste. It would be great with milk or coffee!
SnackNation box offers a variety of treats ideal for on-the-go snacking, for lunchboxes, and even as office snacks. This month, there were lots of delicious and healthy snacks from chocolatey to savory to fruity and we can't be happier. They surely filled our stomach and satisfied our cravings, but in a healthier way. If you want to ditch the usual junk food, this is a good box to try. I can't wait to discover more snacks through this subscription!
Are you getting a SnackNation box?