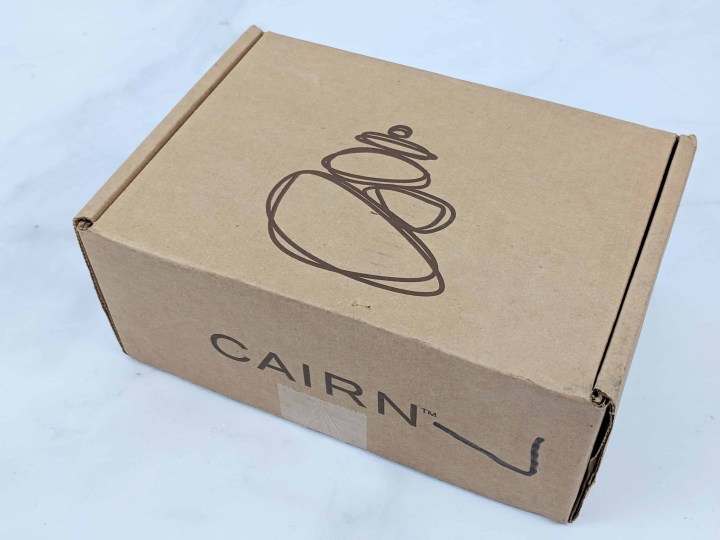 Cairn is a monthly subscription box for those who love spending time in the outdoors. Each month, you can expect to receive 3-6 cool products that will help you enjoy your time in the outdoors even more. Subscriptions cost $29.99 each month, but the cost goes down with longer subscriptions. Shipping is free for US subscribers and $5 to Canada.
Cairn promises that the total retail value of the items in each box will exceed $50, with a mix of gear, apparel, food, skin care, and emergency tools. If you complete the subscriber profile, the box will be curated to best match your outdoor lifestyle. As such, most months will see a variation of boxes, while there may be some months when everyone will get the same thing.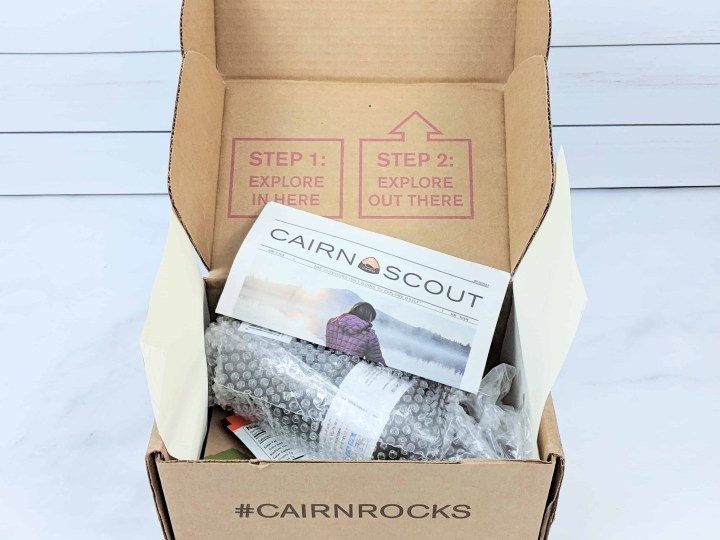 DEAL: Use code HAMMOCK to get the Hammock Collection Box as your first month! See the review of the Hammock Box!
OR Use code TRAILHEAD to get the Trailhead welcome box your first month!  See the review of the Trailhead Box!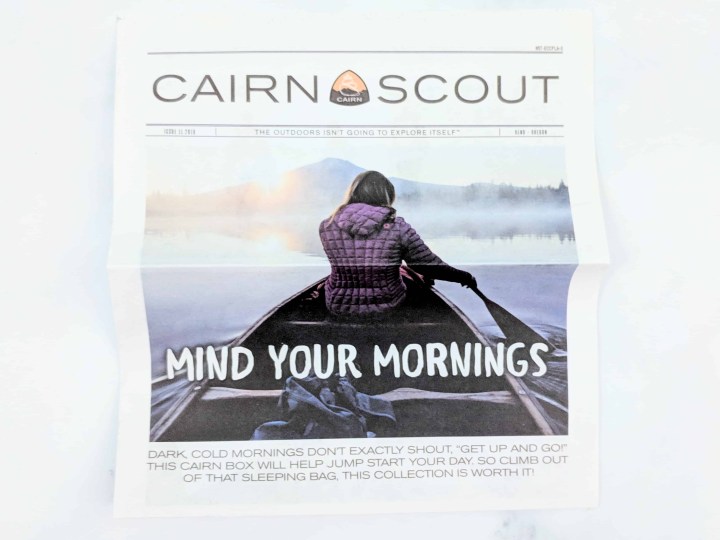 Every month, you receive a newsletter with some information and discount codes to the products included in this month's collection.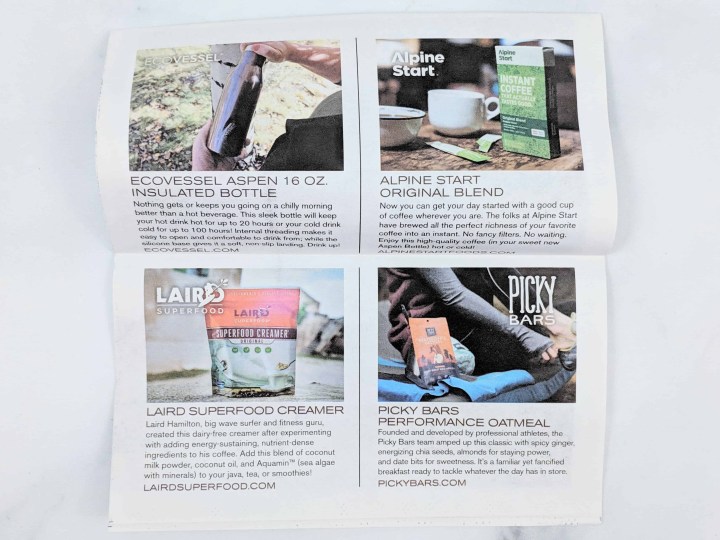 We get full information about the items included in the box.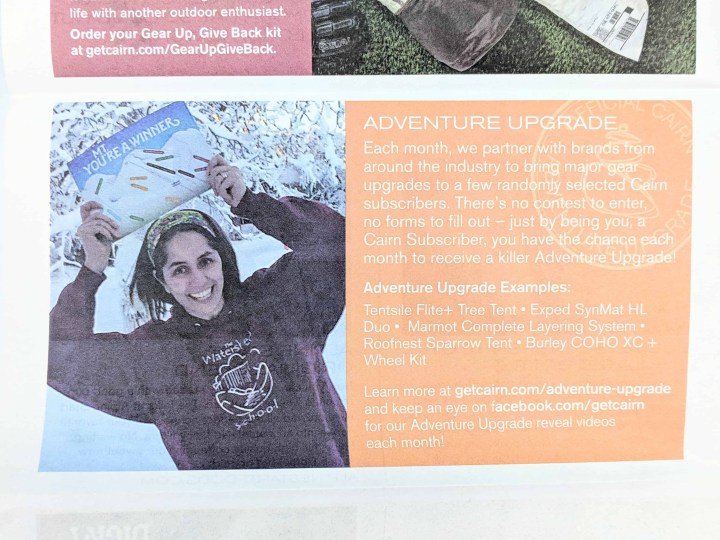 Every month, two lucky subscribers get a little something special in their box. All you need to do is to be an active subscriber to the monthly box, nothing else!
EcoVessel The Aspen TriMax Insulated – Water to wine. This water bottle is triple insulated to keep drinks cold up to 100 hours (that's over 4 days!) and hot for up to 20 hours. The bottle is not damaged, the dent is for the logo!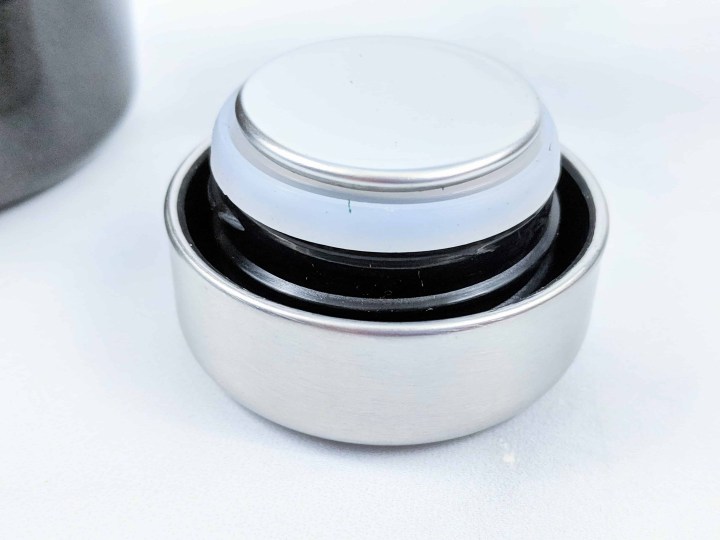 The cap has inner threading and a silicone seal.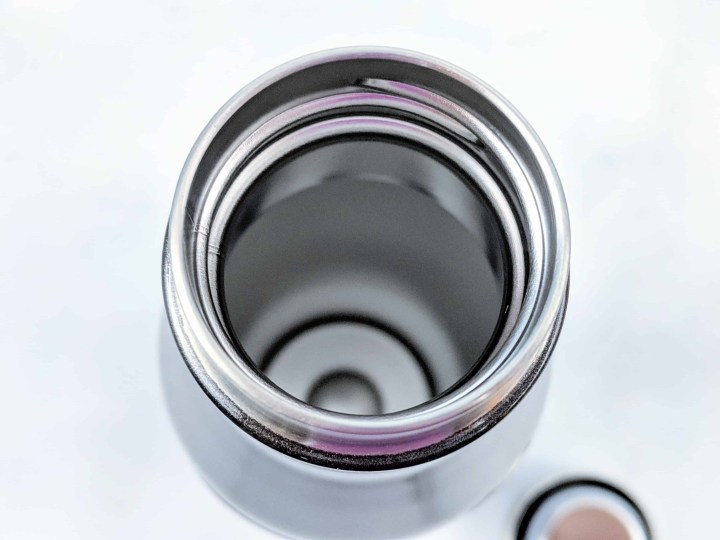 It has a narrow opening, more so than other water bottles that I owned. It's not a problem unless you want to make hot chocolate from powder. You may end up with a mess. But if you pour wine in it, it should be fine.
The bottle has a silicone base so it won't slip around. The bottle fits in my car holder cup, so that's a win for long trips.
Laird Superfood Creamer Dairy Free. This is a blend of coconut milk powder, coconut oil and Aquamin (sea algea with vitamins). We only received one sachet to try, and seeing that we got 8 packets of instant coffee, I wish we would have gotten two or three!
Alpine Start Premium Instant Coffee. You can't have a thermos without some type of beverage to put into it, so here comes little packets of instant coffee! I'm a huge fan of coffee, freshly-made, but I can see how sometimes having ready-to-made coffee could be a blessing.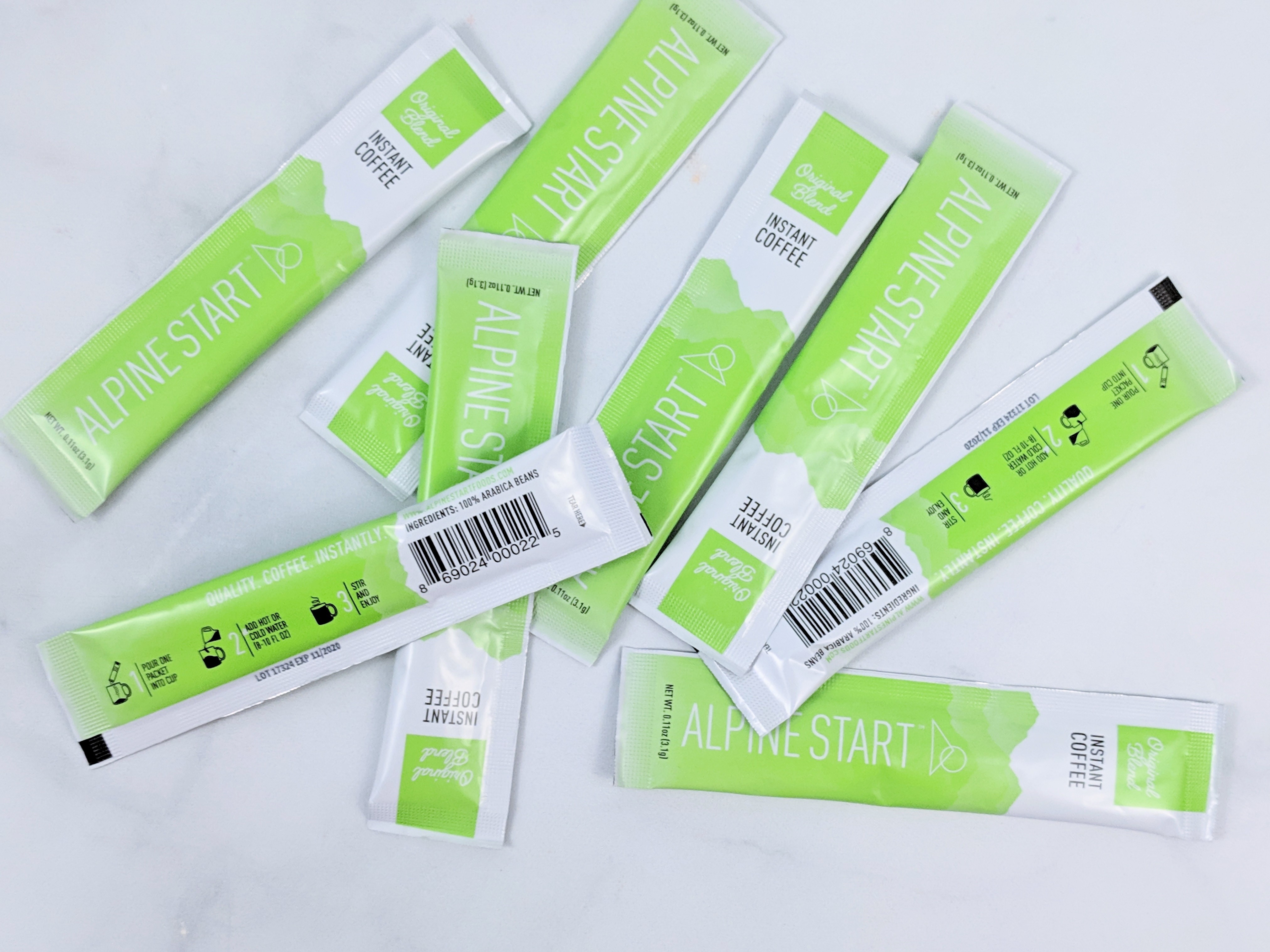 I think this would be great to turn a hot chocolate into a mocha.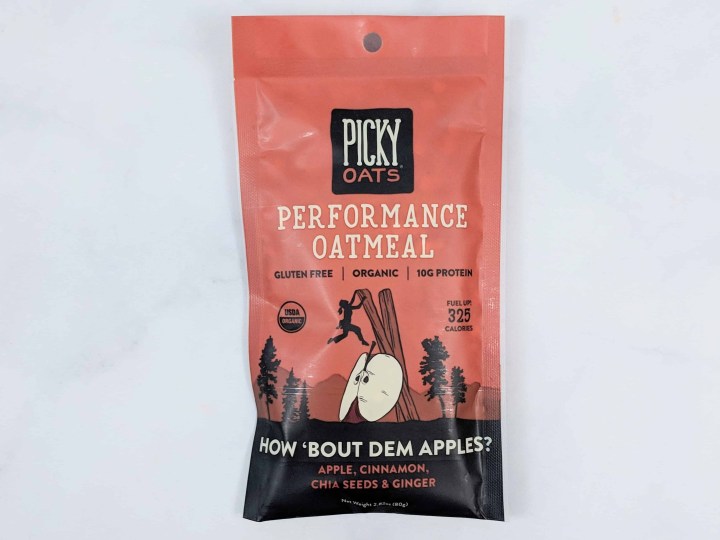 Picky Oats Performance Oatmeal – How 'Bout Dem Apples? – My favorite breakfast is a bowl of oatmeal, especially in winter, so I'm always happy to try a new flavor or type. This mix has 10g and 325 calories. It's a blend of rolled oats, almonds, chia seeds, dates, dried apples, coconut sugar, cinnamon, and ginger.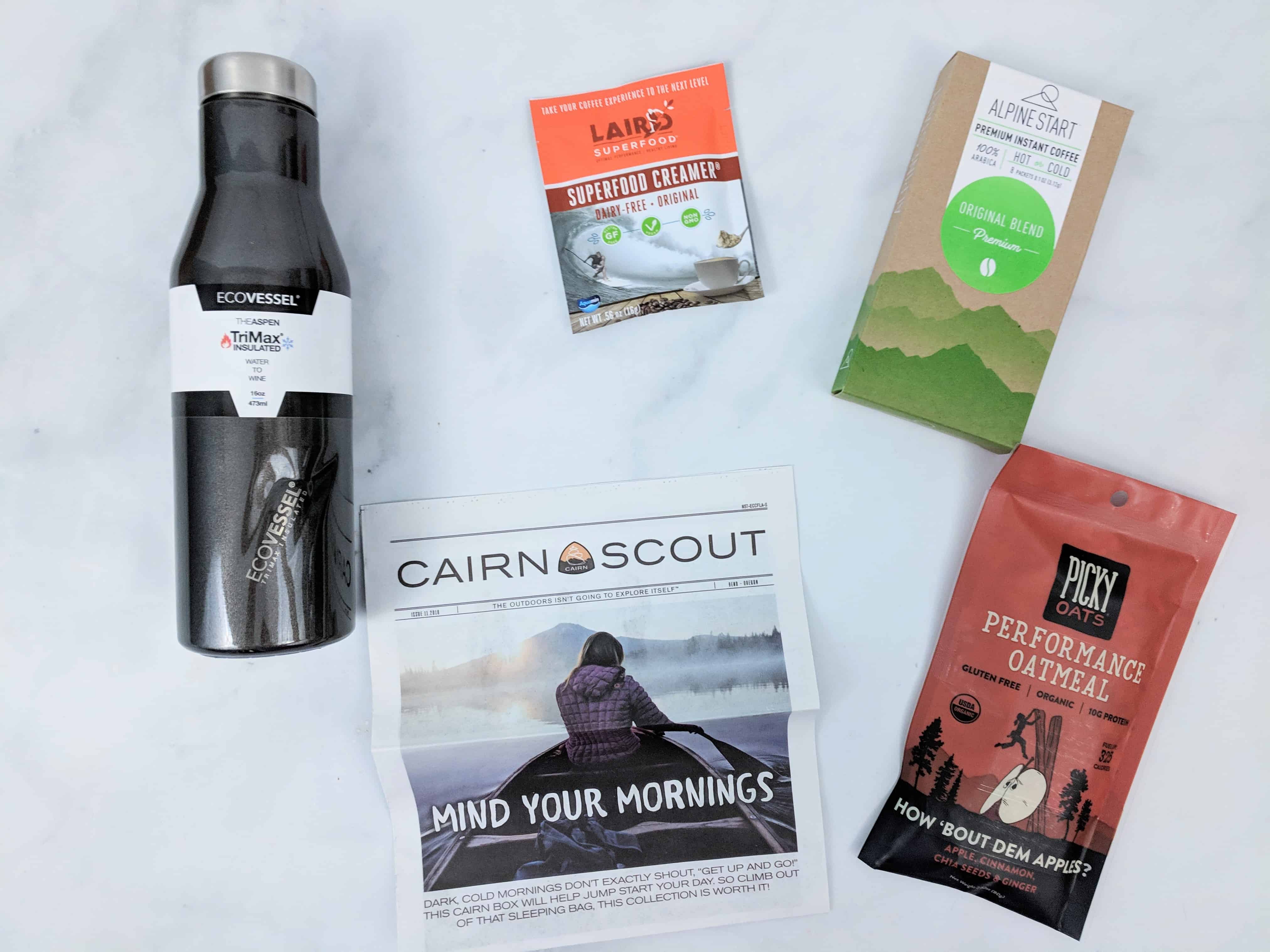 I liked this month's theme that was all about mornings, and the thermos will be used quite often as it's the perfect size for my coffee when I travel, and it fits in my cup holder. This was a simple box, but I quite liked it.
What did you think of this month's Cairn box?