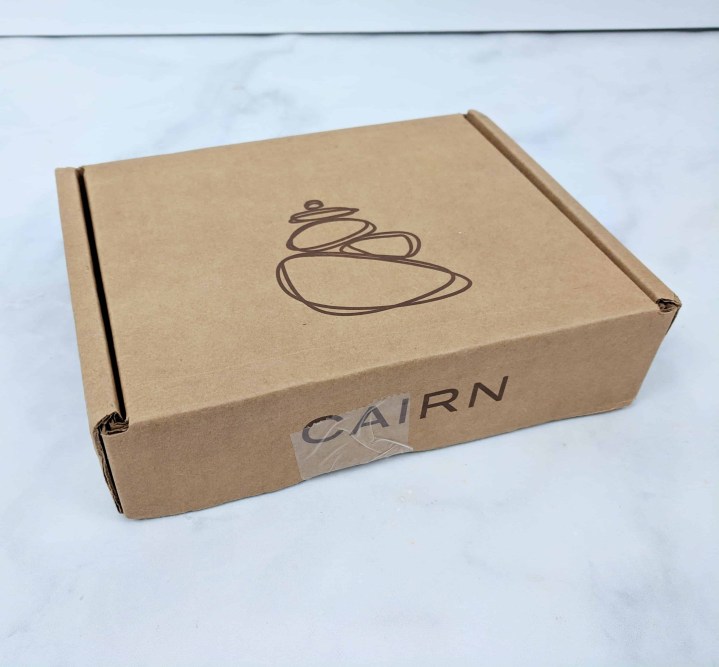 Cairn is a monthly subscription box for those who love spending time in the outdoors. Each month, you can expect to receive 3-6 cool products that will help you enjoy your time in the outdoors even more. Subscriptions cost $29.99 each month, but the cost goes down with longer subscriptions. Shipping is free for US subscribers and $5 to Canada.
Cairn promises that the total retail value of the items in each box will exceed $50, with a mix of gear, apparel, food, skin care, and emergency tools. If you complete the subscriber profile, the box will be curated to best match your outdoor lifestyle. As such, most months will see a variation of boxes, while there may be some months when everyone will get the same thing.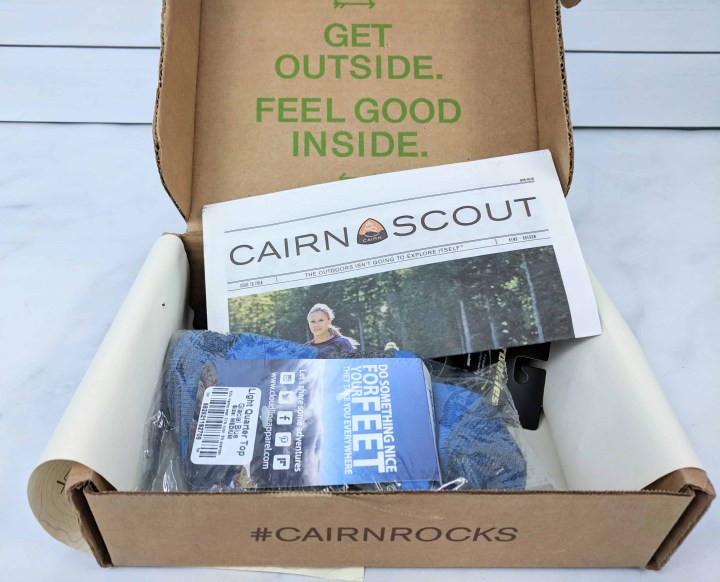 DEAL: Use code HAMMOCK to get the Hammock Collection Box as your first month! See the review of the Hammock Box!
OR Use code TRAILHEAD to get the Trailhead welcome box your first month!  See the review of the Trailhead Box!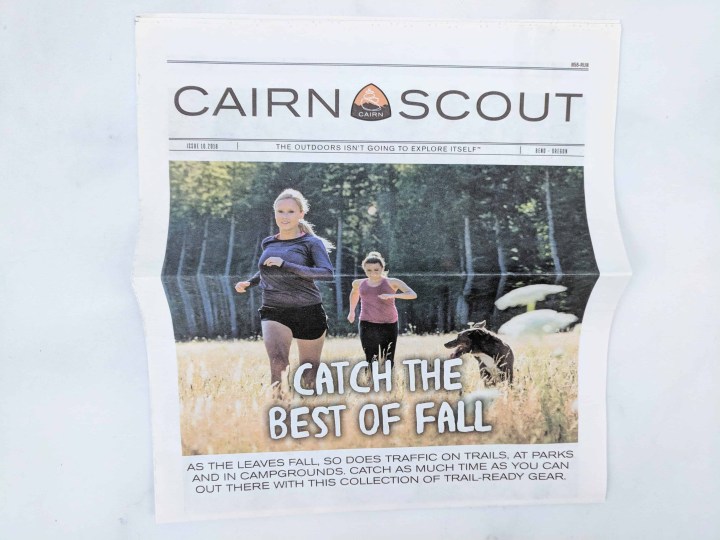 Every month, you receive a newsletter with some information and discount codes to the products included in this month's collection.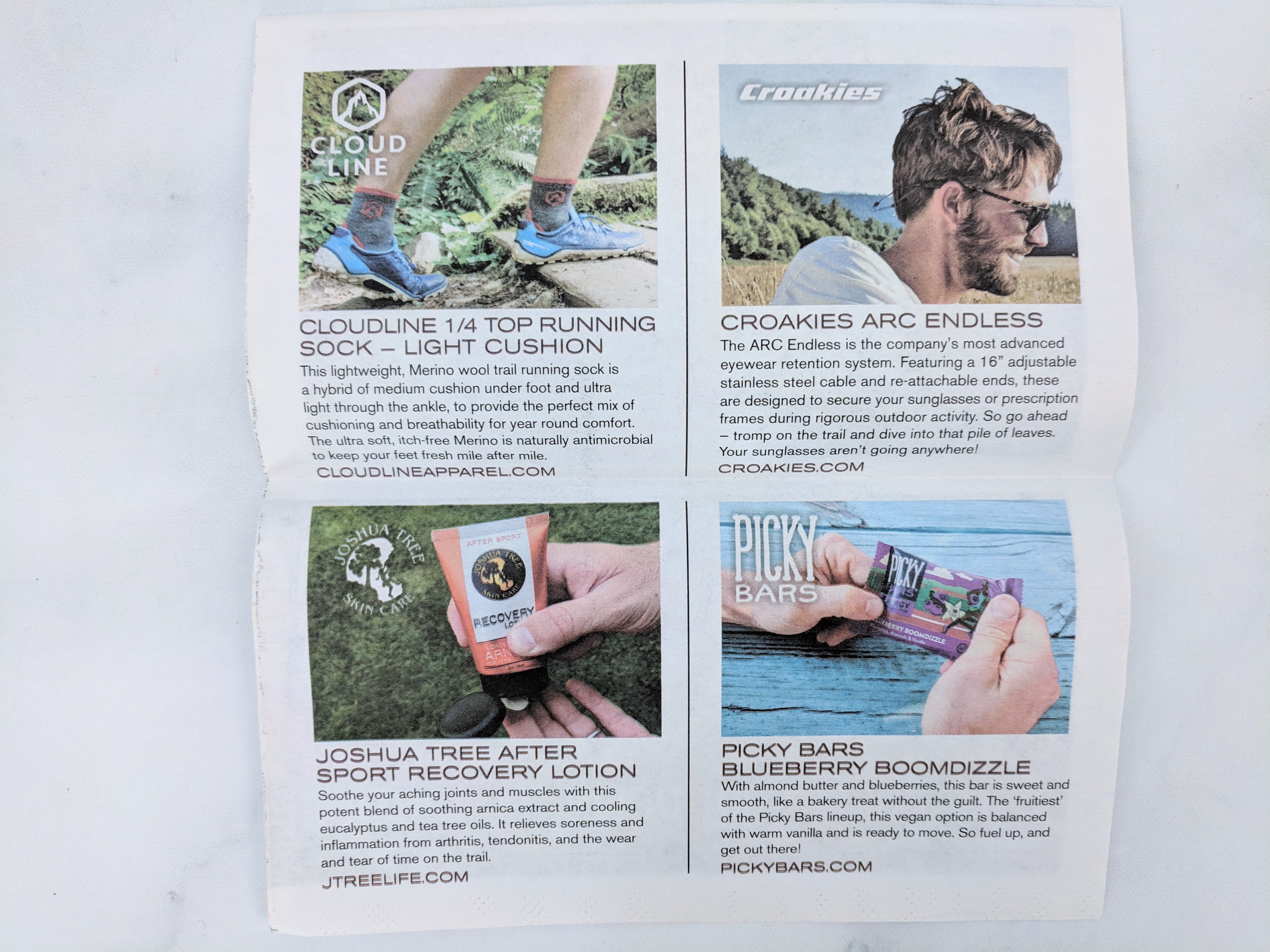 We get full information about the items included in the box.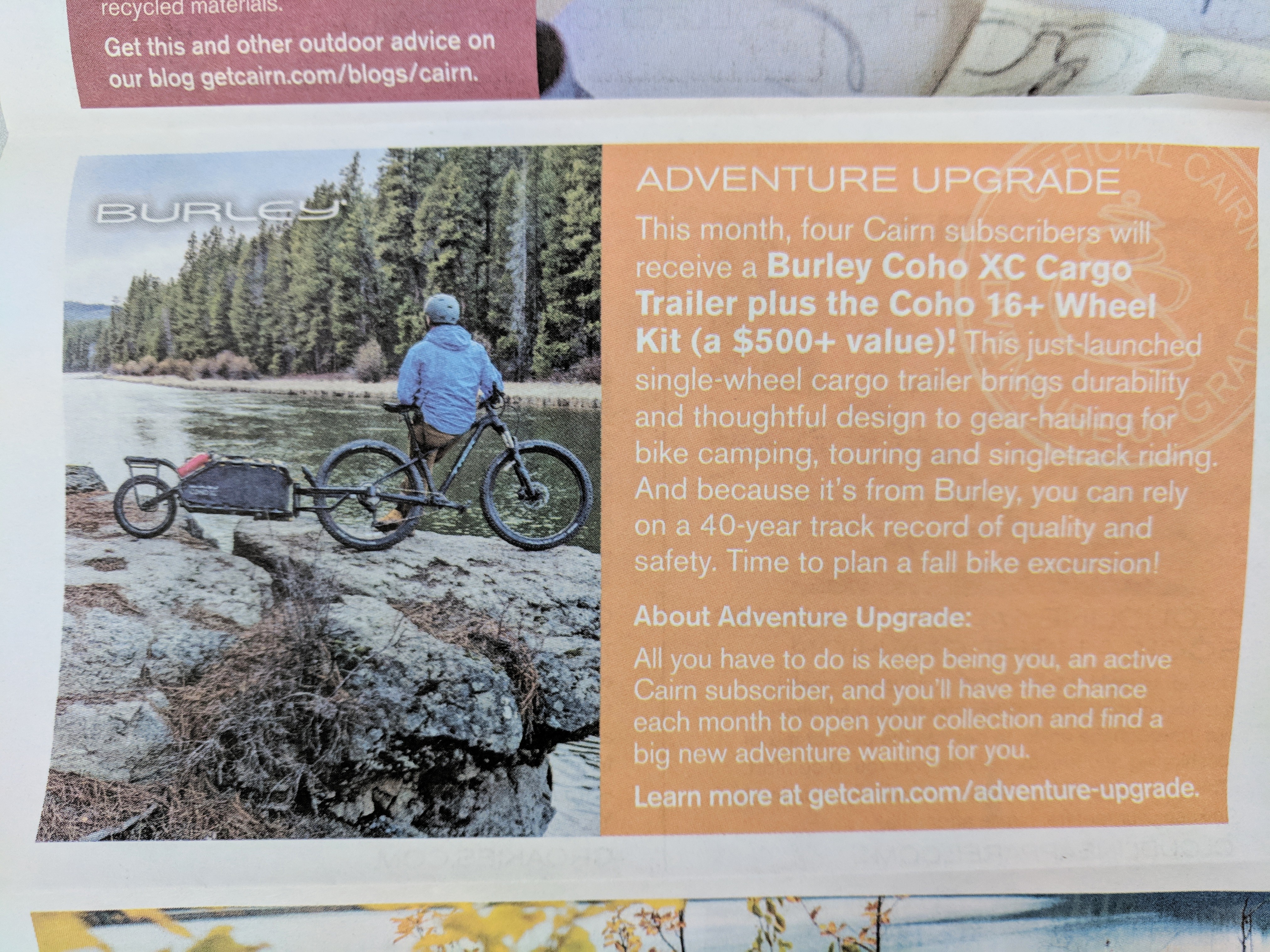 Every month, two lucky subscribers get a little something special in their box. All you need to do is to be an active subscriber to the monthly box, nothing else!
Cloudline 1/4 Top Running sock – Light Cushion. Lightweight running socks made with merino for an amazing feel!
It's a blend of 59% Ultra soft merino wool, 36% Nylon, 5% Spandex. They have reinforced toe and heel zone, with a bit more cushion under the foot. I really like them, and you can never go wrong with a pair of new socks for outdoor activities! Don't forget to fill up your profile when you subscribe to make sure you receive the right size. (I did and they fit perfectly.)
Croakies Arc Endless. This is an eyewear retention system that can be used with prescription glasses or sunglasses for any rigorous outdoor activity. As a glass wearer, they could come in handy the next time I'll go canoeing. Not because it's rigorous, but because I'm always afraid of losing my glasses when I'm near the water.
They come with two different pairs of attachments to fit a range of glasses. The cord is made out of steel for durability.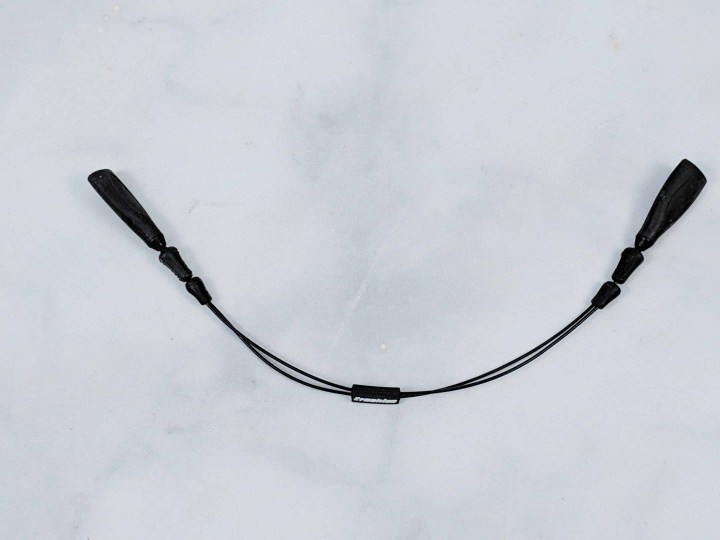 Two buds along the cable can be moved up or down to lengthen or shorten the cable.
Joshua Tree After Sport Recovery Lotion. Made with arnica extract, cooling eucalyptus and tea tree oils to help relieve soreness and inflammation from arthritis and tendonitis.
It has a strong eucalyptus smell, but it really feels good on sore muscle.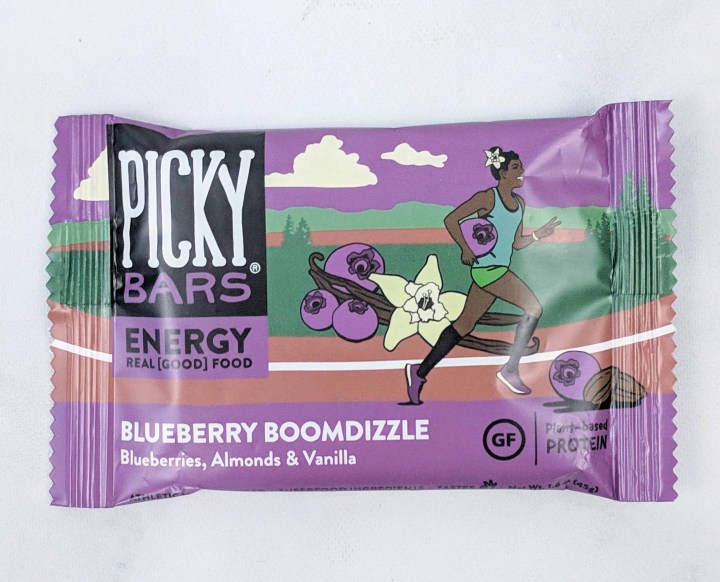 Picky Bars Blueberry Boomdizzle. A gluten-free and vegan bar, dairy-free and soy-free, it contains almonds, dates, dried blueberries, rice preotein and tapioca syrup. It's chewy and pretty good.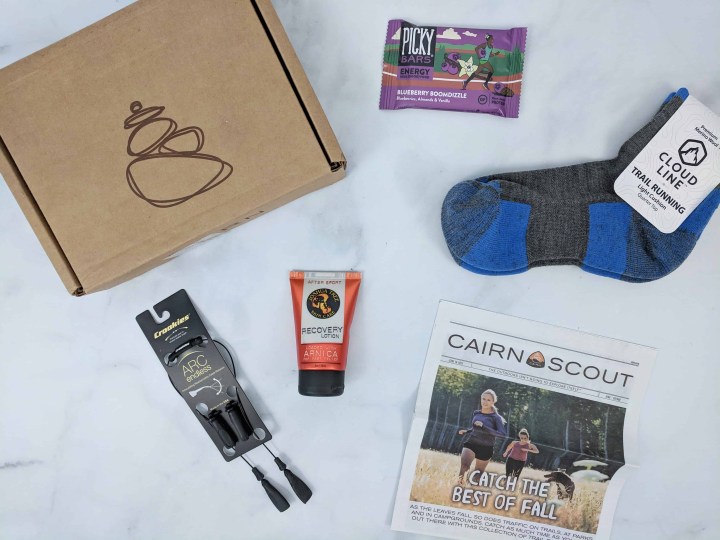 I really enjoyed this month's box, especially the socks (so nice with the winter right around the corner) and the recovery lotion for my sore muscles. This was a nice box with useful items for any outdoor activity!
What did you think of this month's Cairn box?