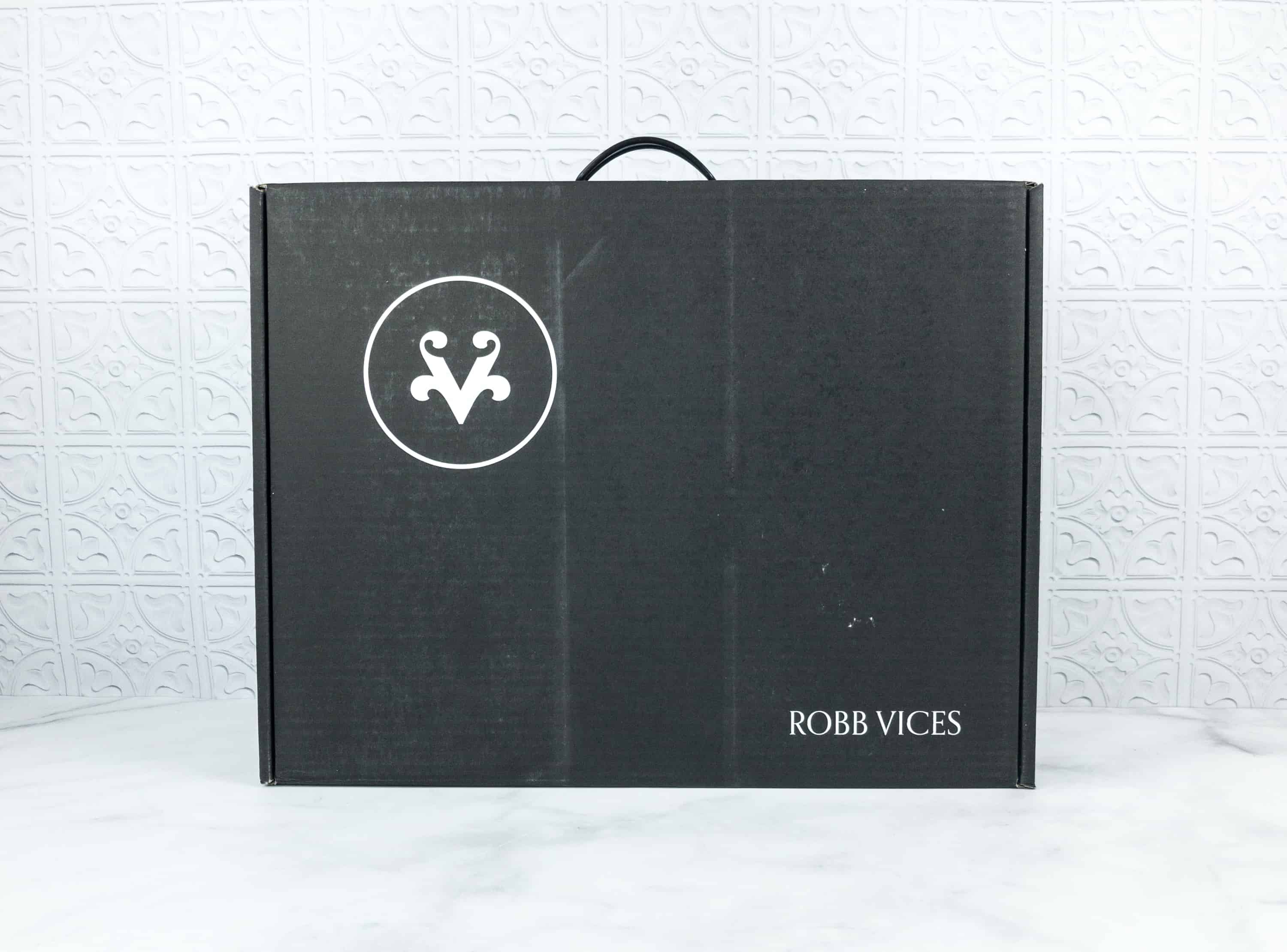 Robb Vices is a monthly subscription service that delivers a collection of "storied treasures." The subscription costs $89.95 per month, and each box comes with incredible products and experiences that have been curated for your enjoyment.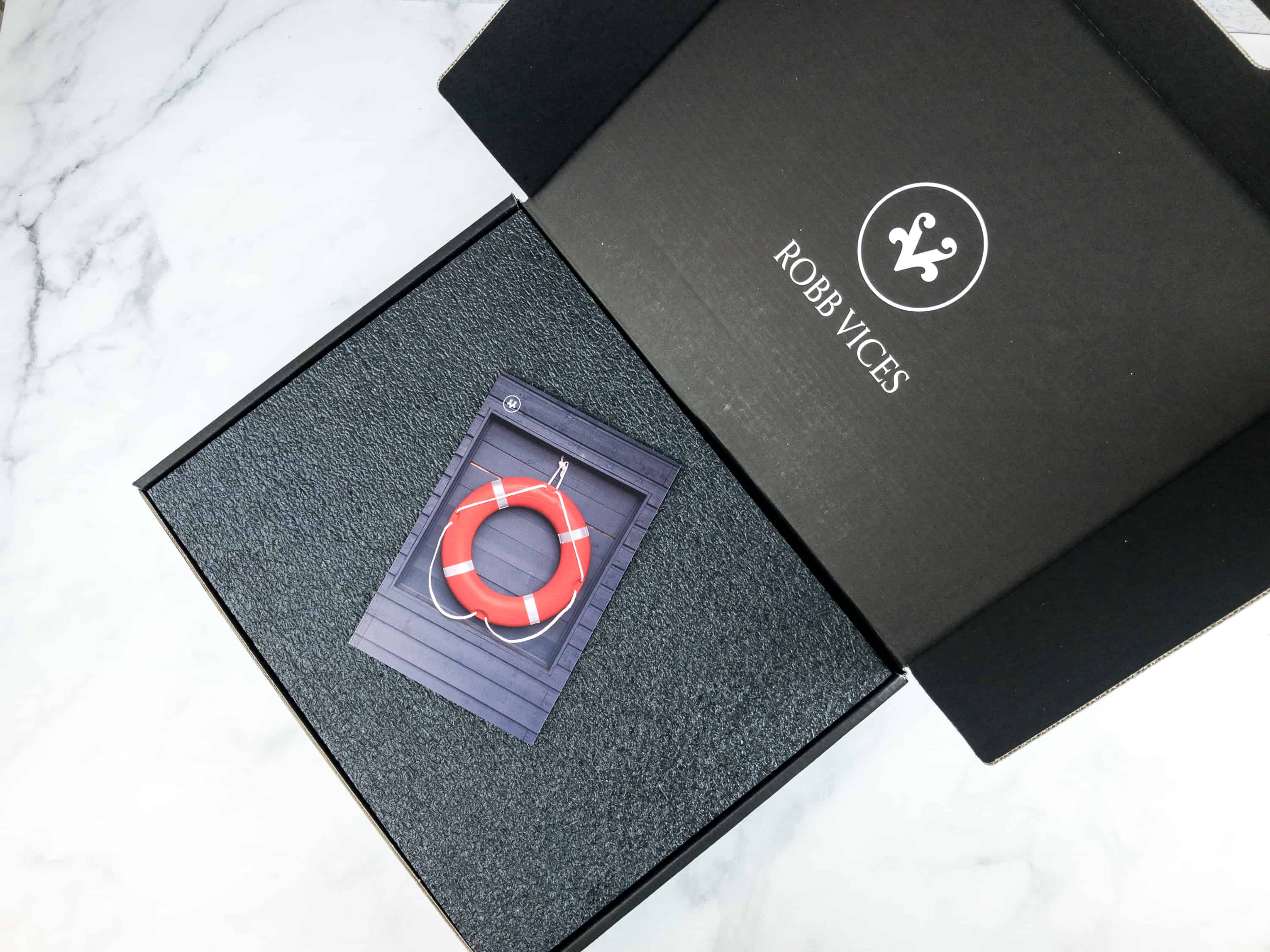 The box is huge! It is the size of a padded laptop shipping box. The large size lets them ship fragile and really expensive stuff with adequate padding.
DEAL: – Use codes/links to get these offers!
Want to start with one box? Just use coupon code TEATIME if you wish to get the Robb Vices Tea Experience box (see review) as your first box OR CELEBRATION18 if you want the Great Celebration box (see review) first.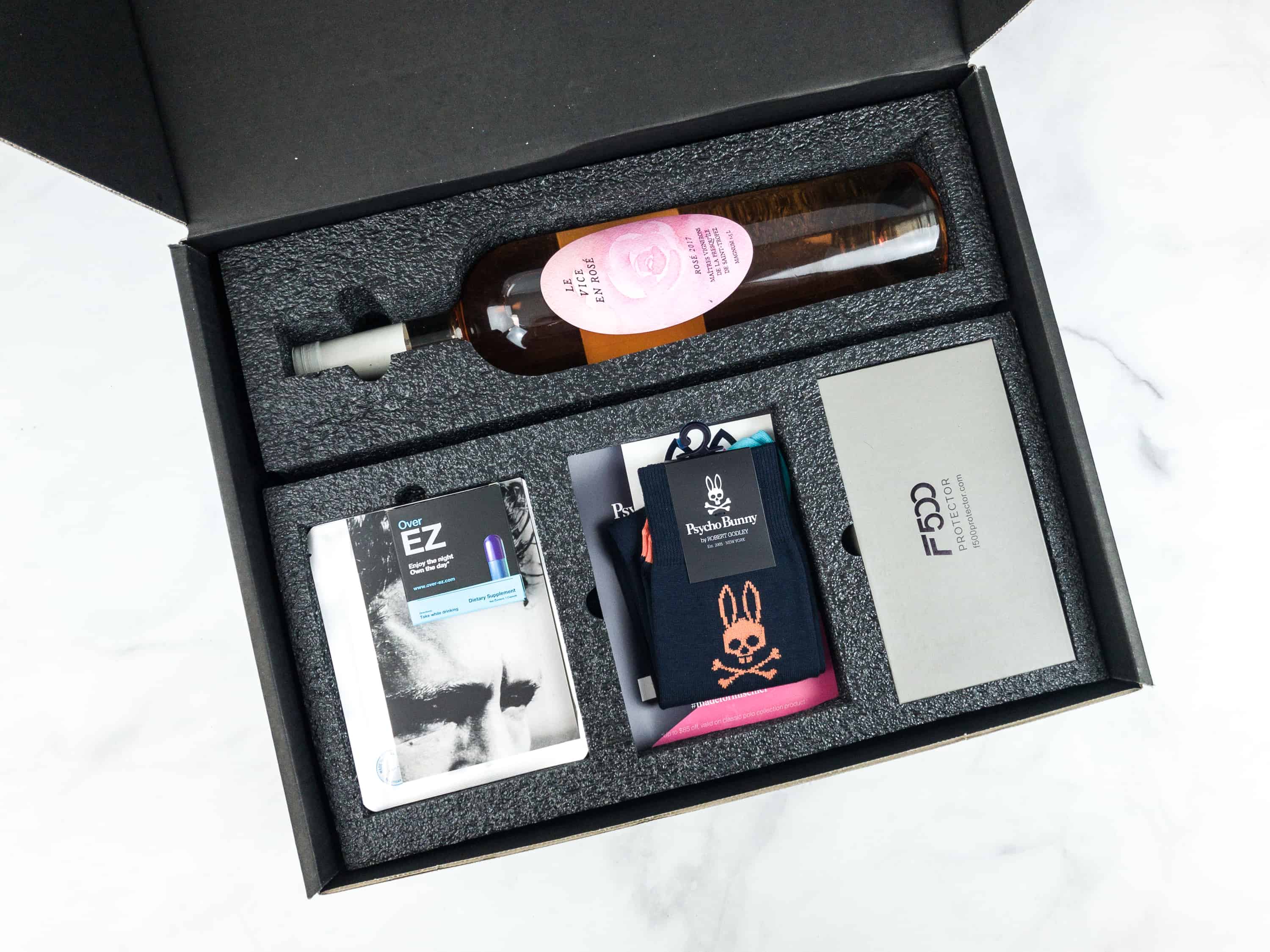 This latest box didn't have the fancy packing material they've had in the past. The foam protected everything well, but I do miss the luxurious look and feel of the soft, velvety foam of previous boxes.
The story of the premium products is told through a giant, novella-sized booklet with multi-page featurettes on each selection. It is the most thorough exploration of products I've seen in a curation, as each one has the equivalent of a magazine article written about it.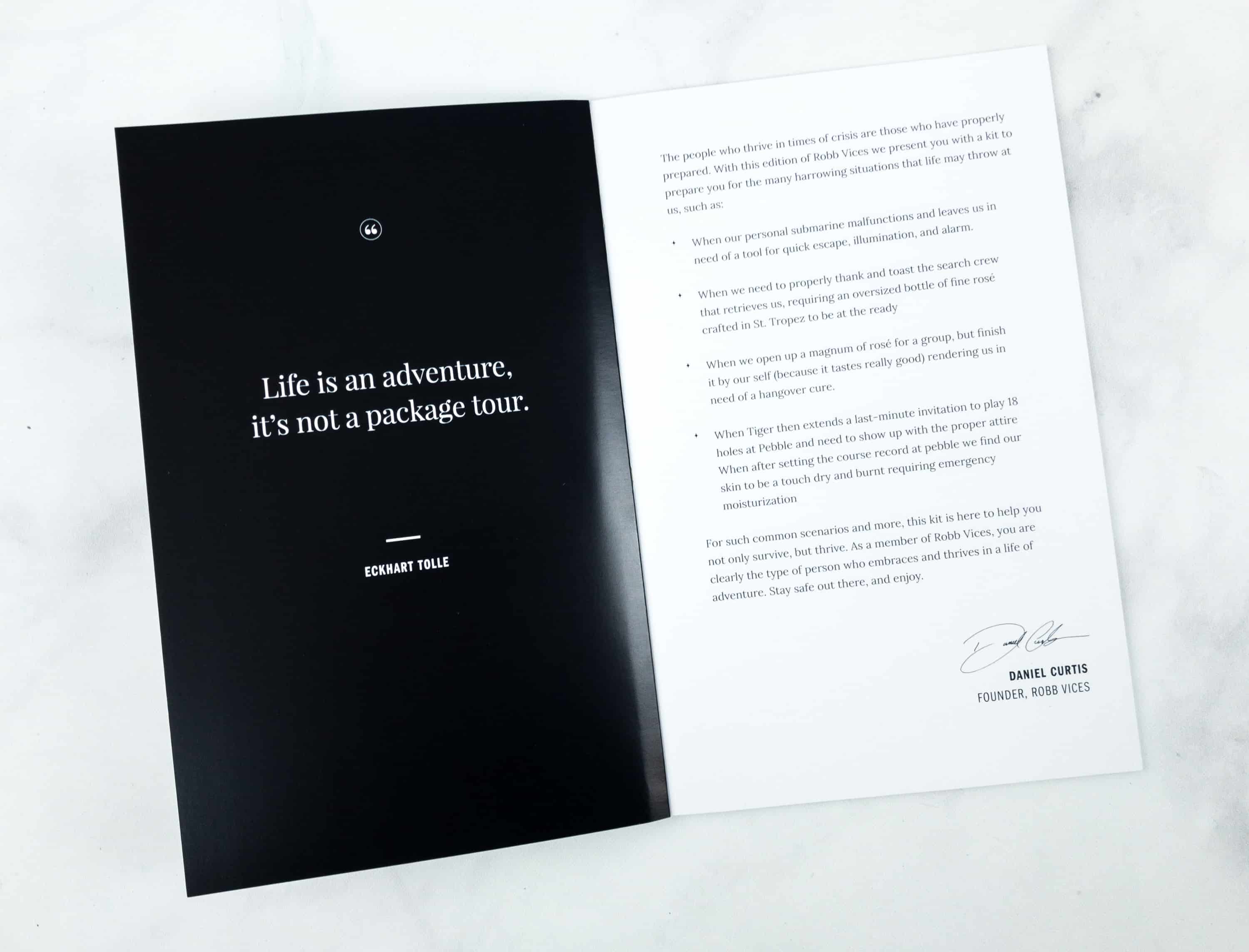 Life is an adventure, it's not a package tour.

– Eckhart Tolle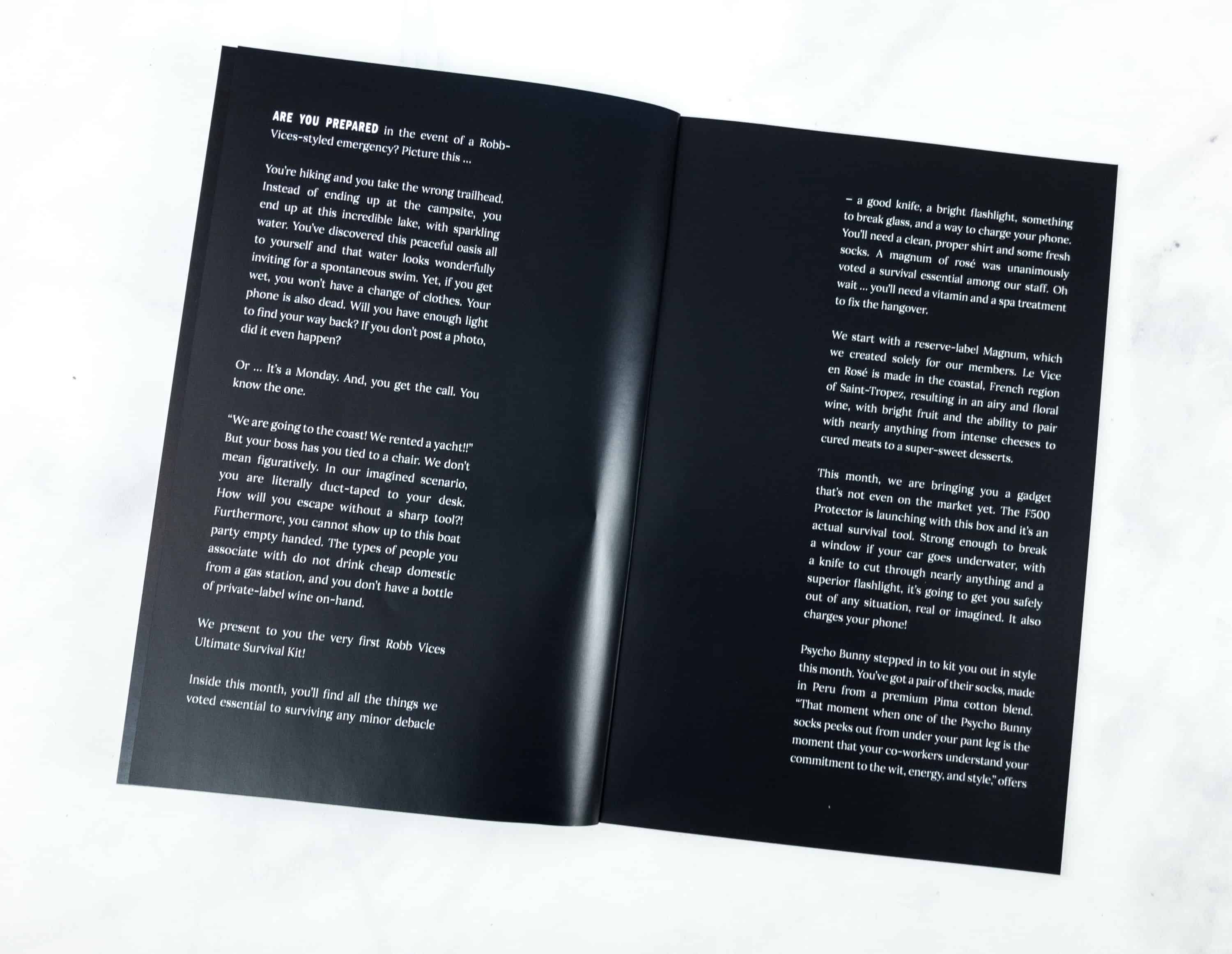 There's a long introduction about this month's theme, but basically, it's about items you can use during emergencies — or at least to be prepared for challenges and opportunities life may unexpectedly throw at you!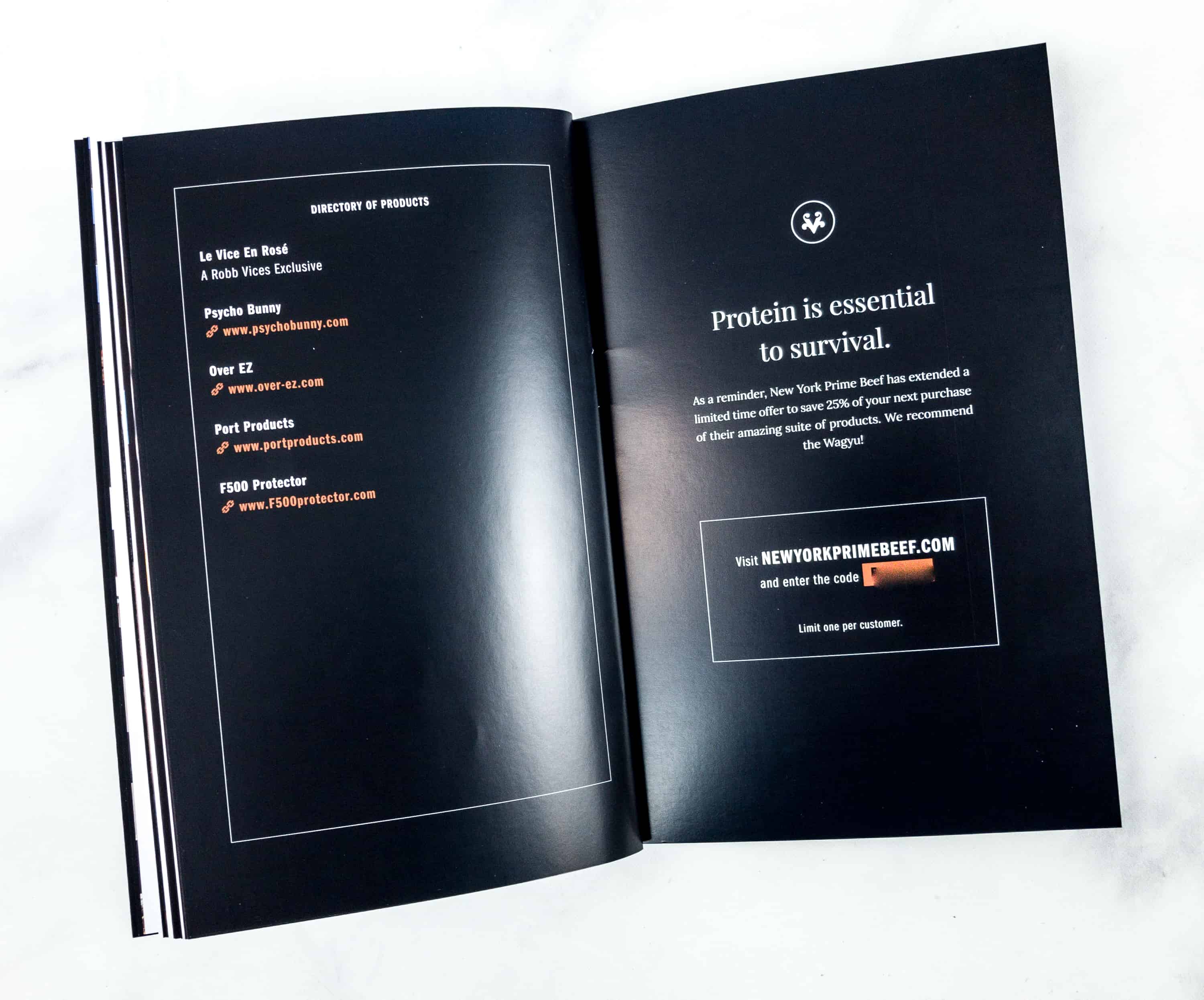 The back of the booklet always has a brief directory of all the featured products. In past booklets, they've listed the value of each item. What I really like about this page is that they repeat any discount codes that appear within the booklet, just in case you missed them while reading. The featured products didn't have any special offers this time around, so they included a discount code for New York Prime Beef.
Everything in the June 2018 Robb Vices box!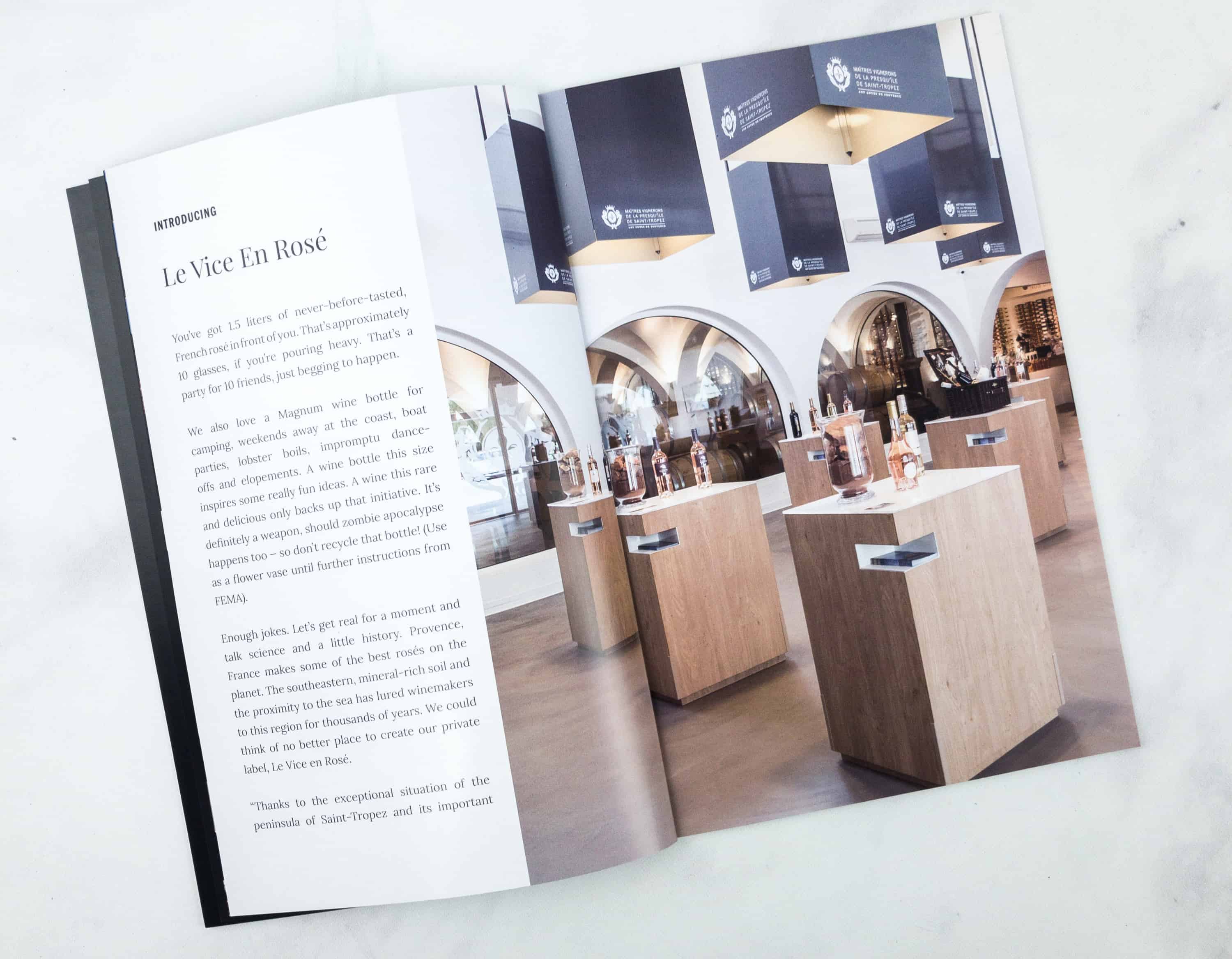 The first featured product from this box is a huge bottle of Le Vice En Rosé.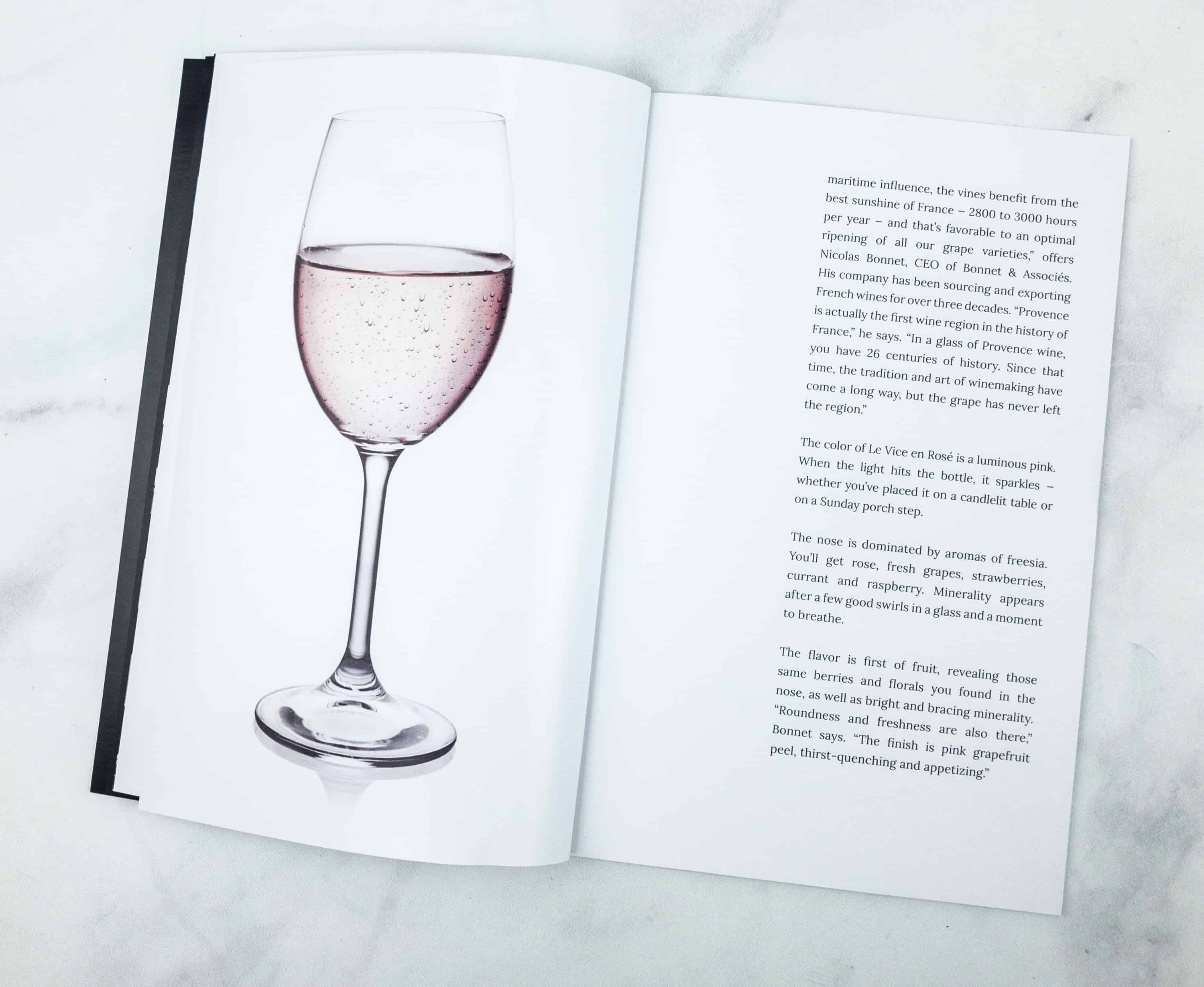 The article tells us more about this wonderful drink. I actually love the color of it when placed in a flute glass, as it looks really exquisite.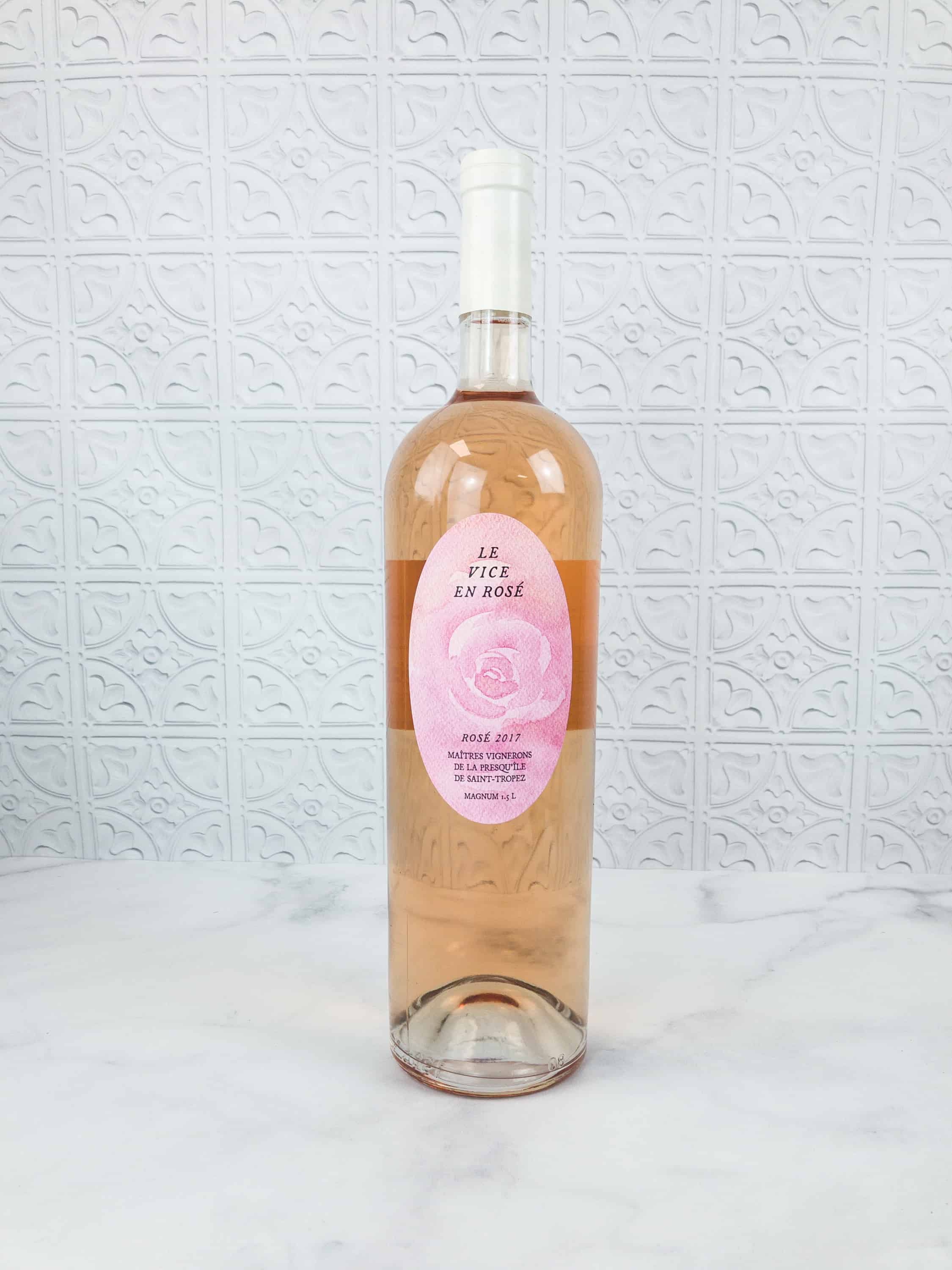 La Vice En Rose Rosé 2017. This fresh, floral, and fruity rosé is dominated by the aroma of freesia, while also having notes of rose, fresh grapes, strawberries, currant, and raspberry. Mineralization shows after a few good swirls in the glass. The color is very light (as seen in the neck of the bottle), and the hue only gains intensity due to the large size of bottle. I love the peachy color.
This is a product made in France and imported by Ionia Atlantic Imports LLC from St. Louis, MO. There's roundness and freshness as the flavor is fruity first, which reveals berries and florals and ended with the pink grapefruit peel which is thirst quenching and appetizing.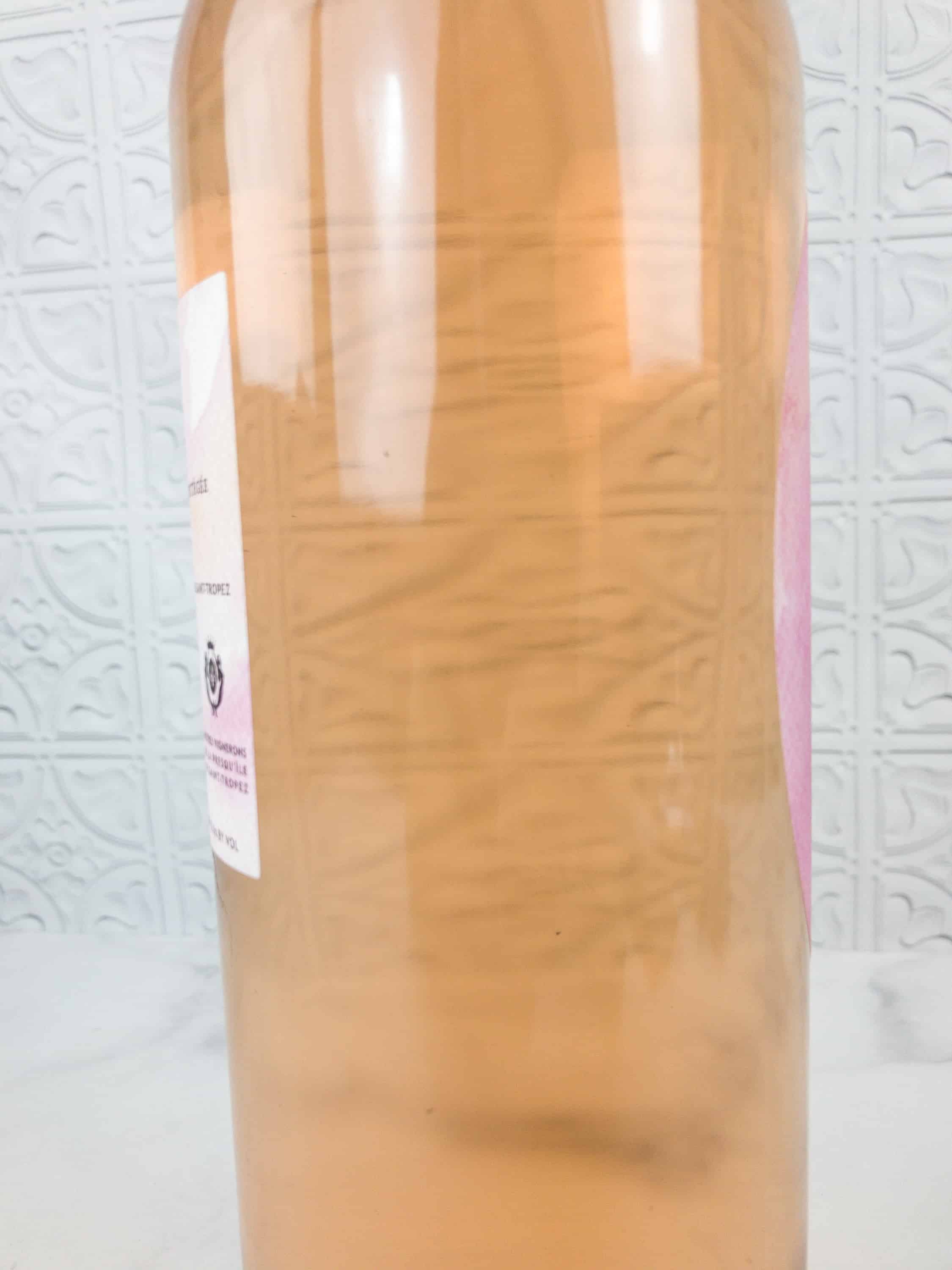 This magnum bottle of luminous sparkling pink Rose wine can actually fill around 10 glasses. That's a party. Or a good day sitting on your deck — we don't judge.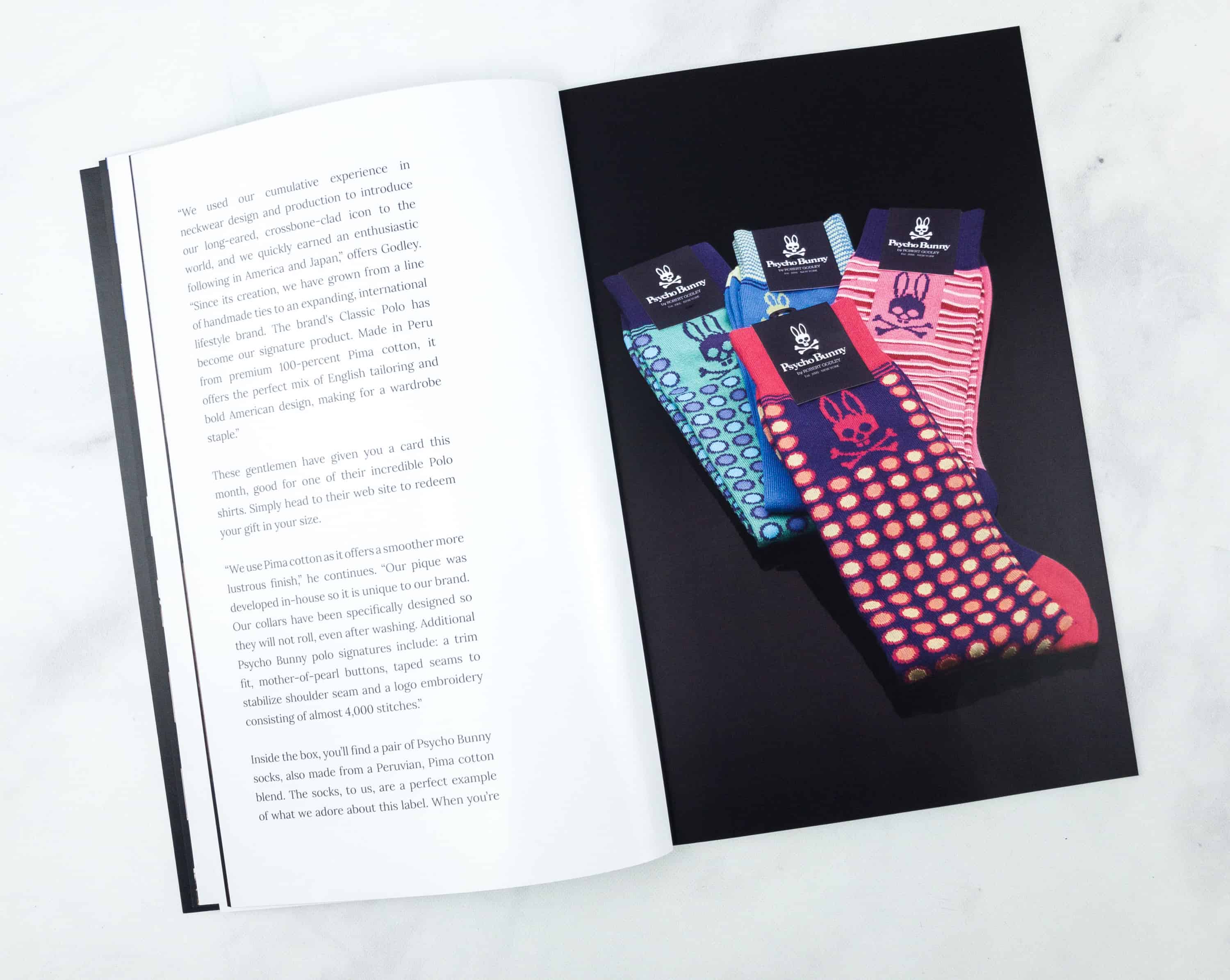 Psycho Bunny is a company that redefines the classics with inimitable wit and peerless quality, giving tradition an updated edge. Also, their products are made of Pima cotton, which is world-renown for its silky texture, and wears better and has a softer feel than traditional cotton.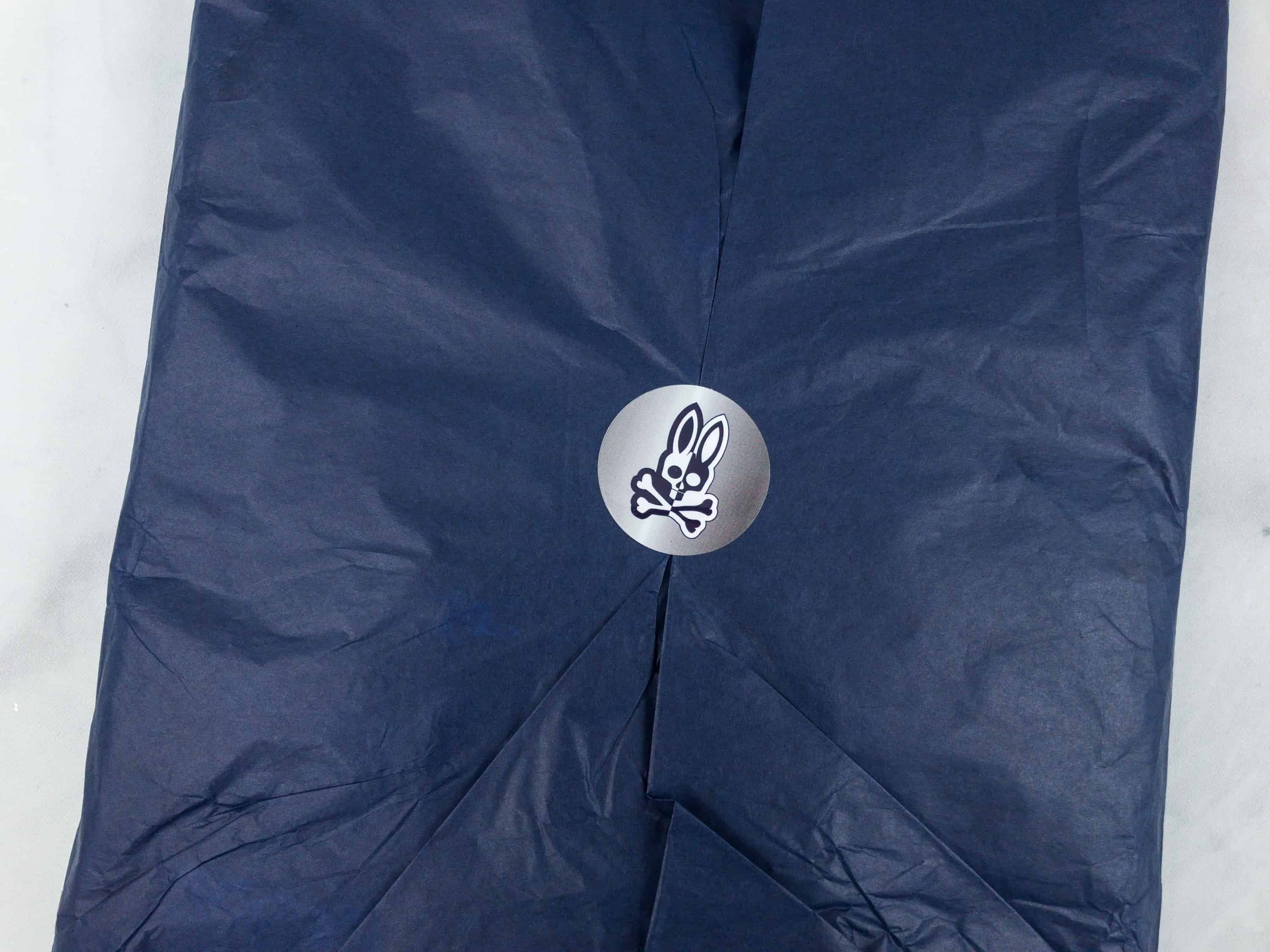 The package is packed in a blue tissue paper, sealed with a sticker logo.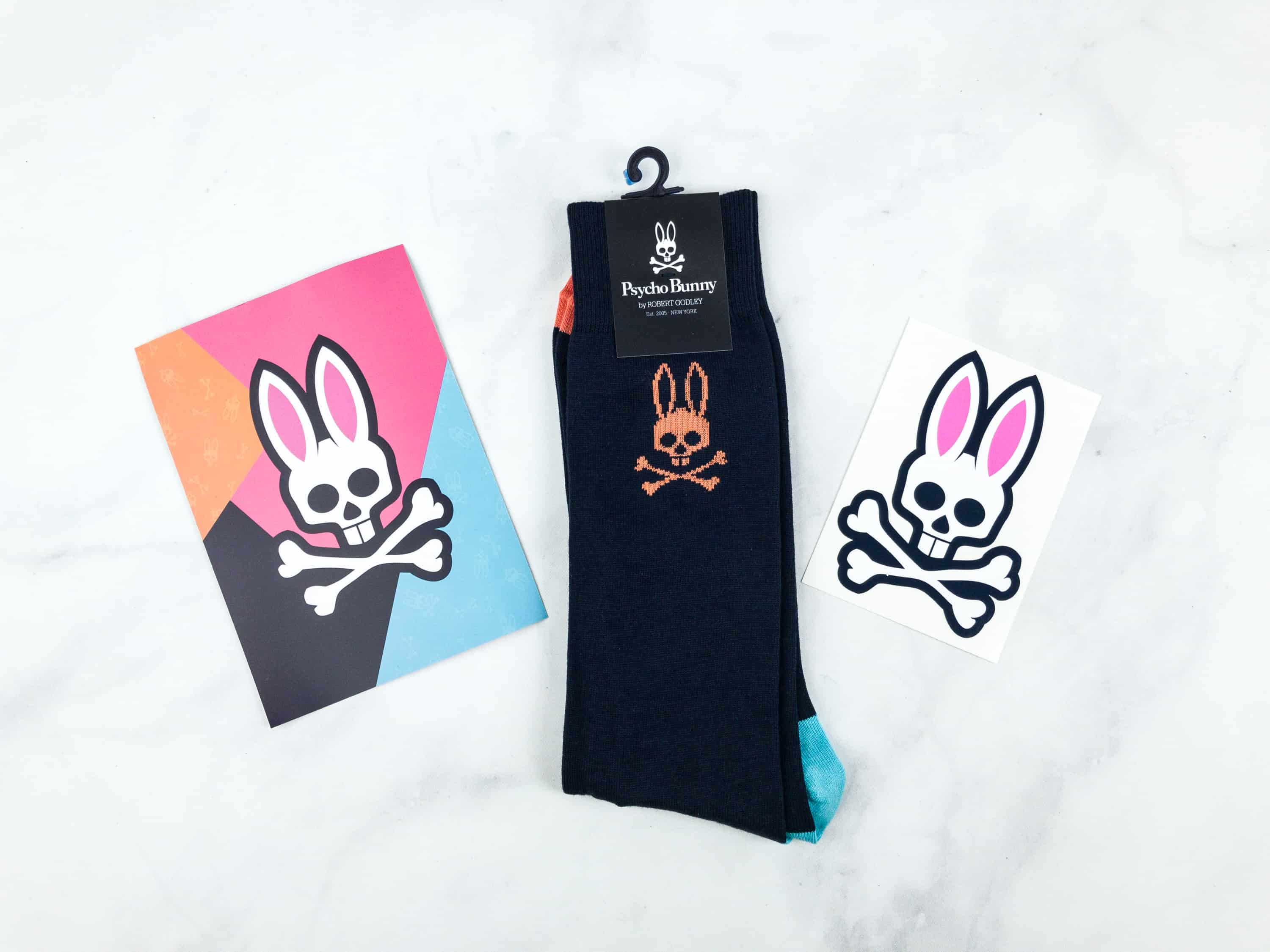 Psycho Bunny Socks ($22) This pair of socks features the Psycho Bunny logo.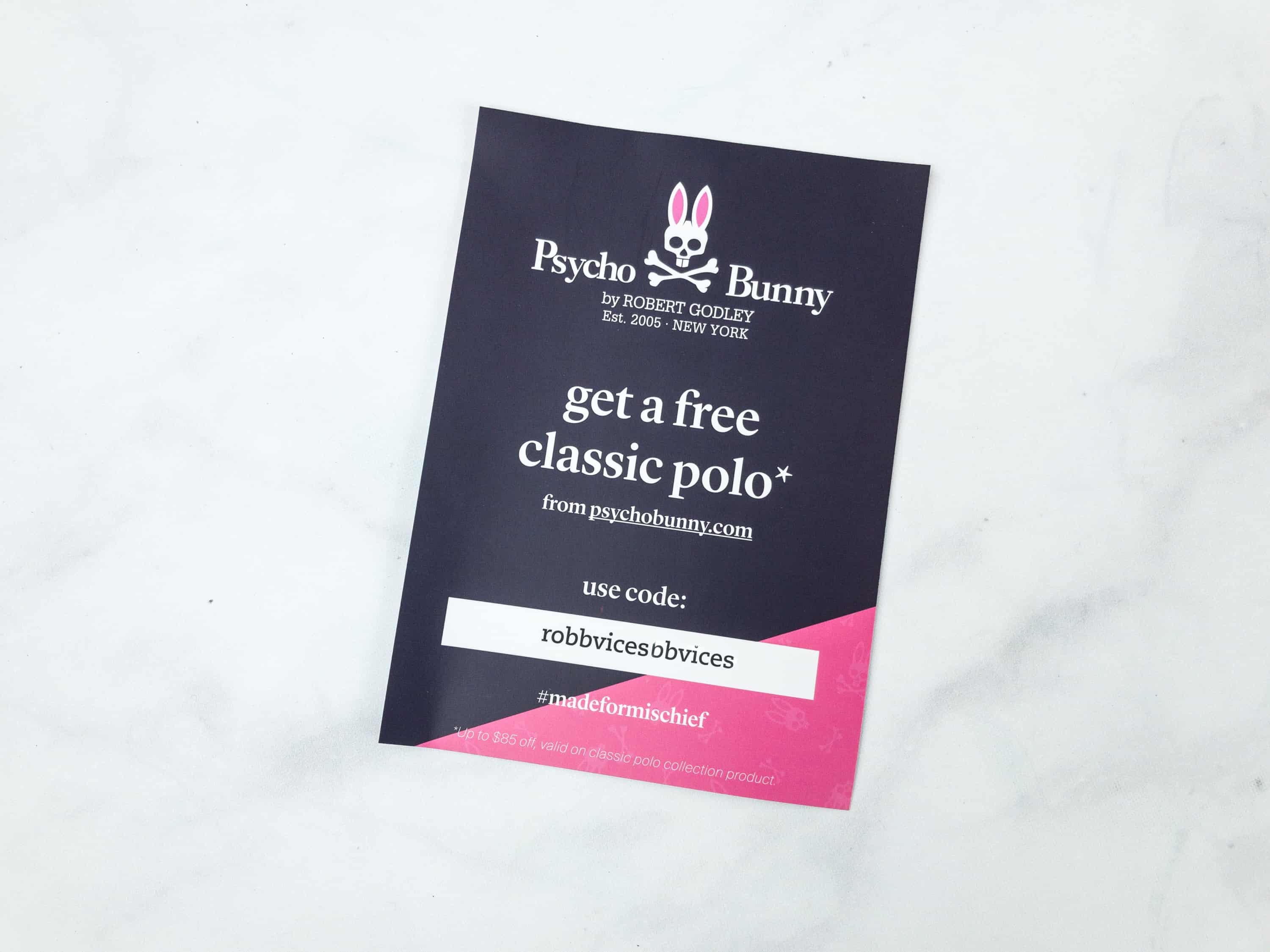 They even included a coupon for a classic polo, and it's totally FREE!
Also included is a sticker that features the brand's logo of a bunny skull.
This brand is known for their fun sock designs in a bevy of bright colors.
It's made of 62% Peruvian Pima cotton, 37% nylon, and 1% spandex.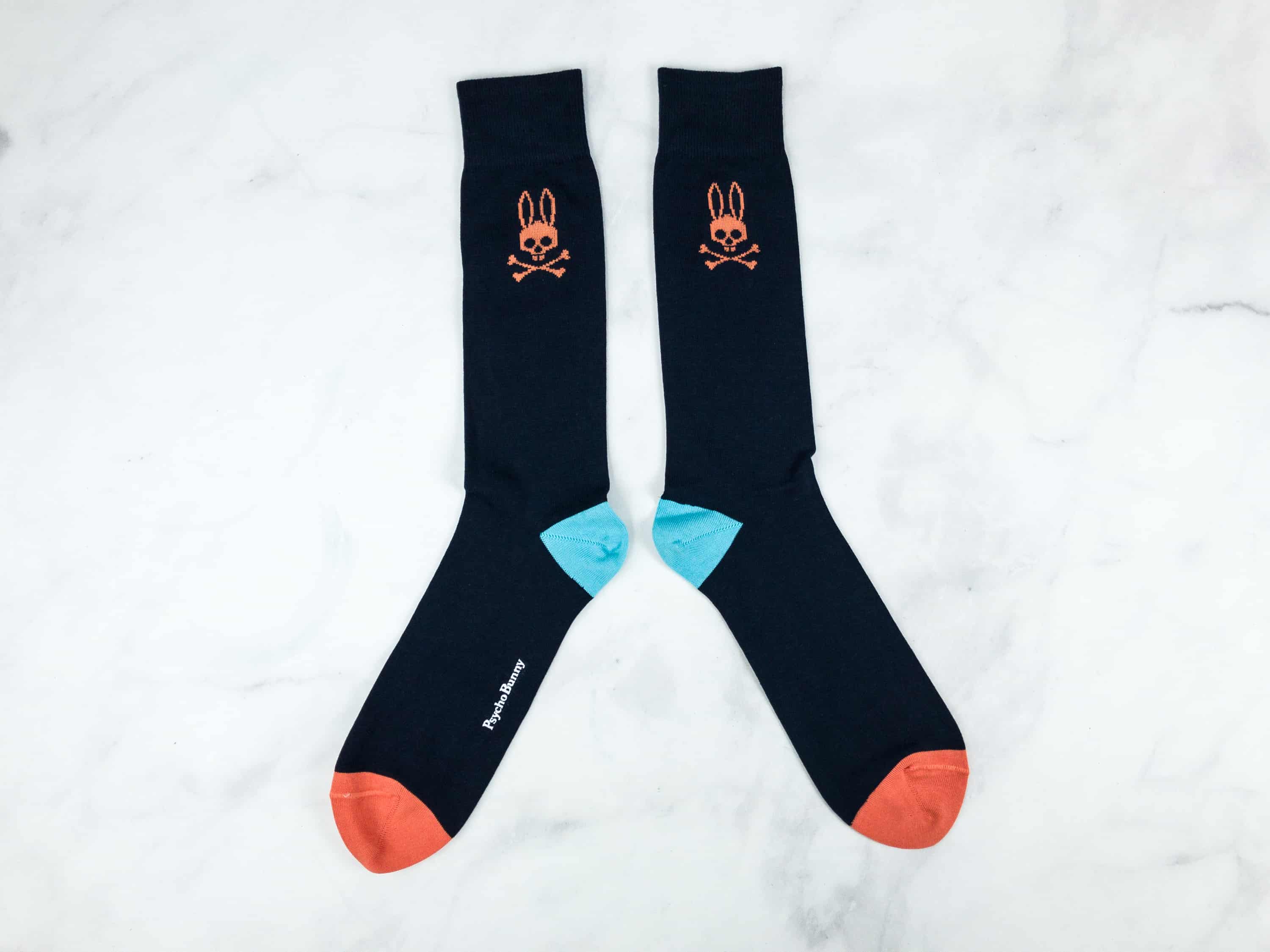 The socks are quite long, providing more warmth and comfort. It's also breathable.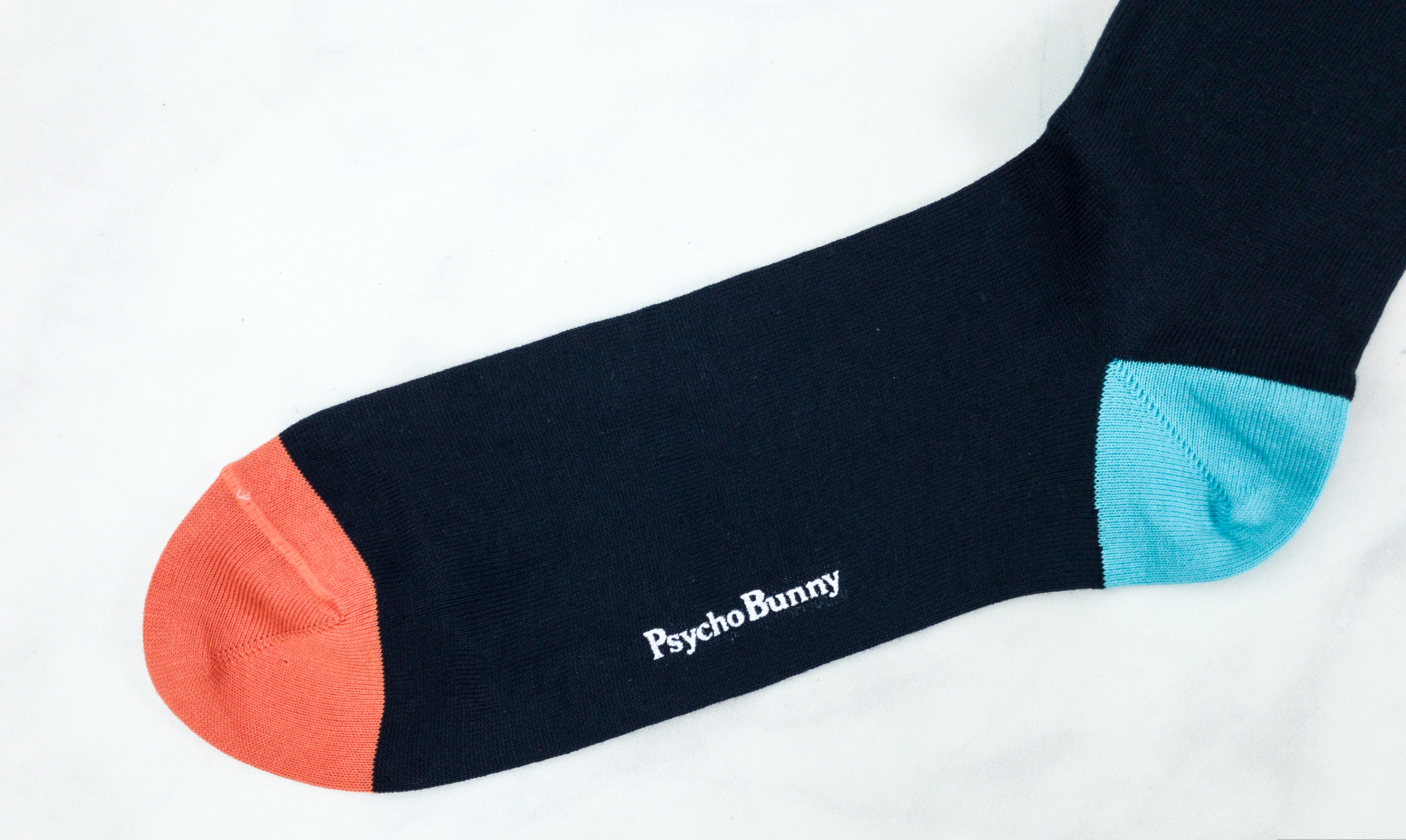 The heels are in sky blue, while the toes are a jazzy tangerine.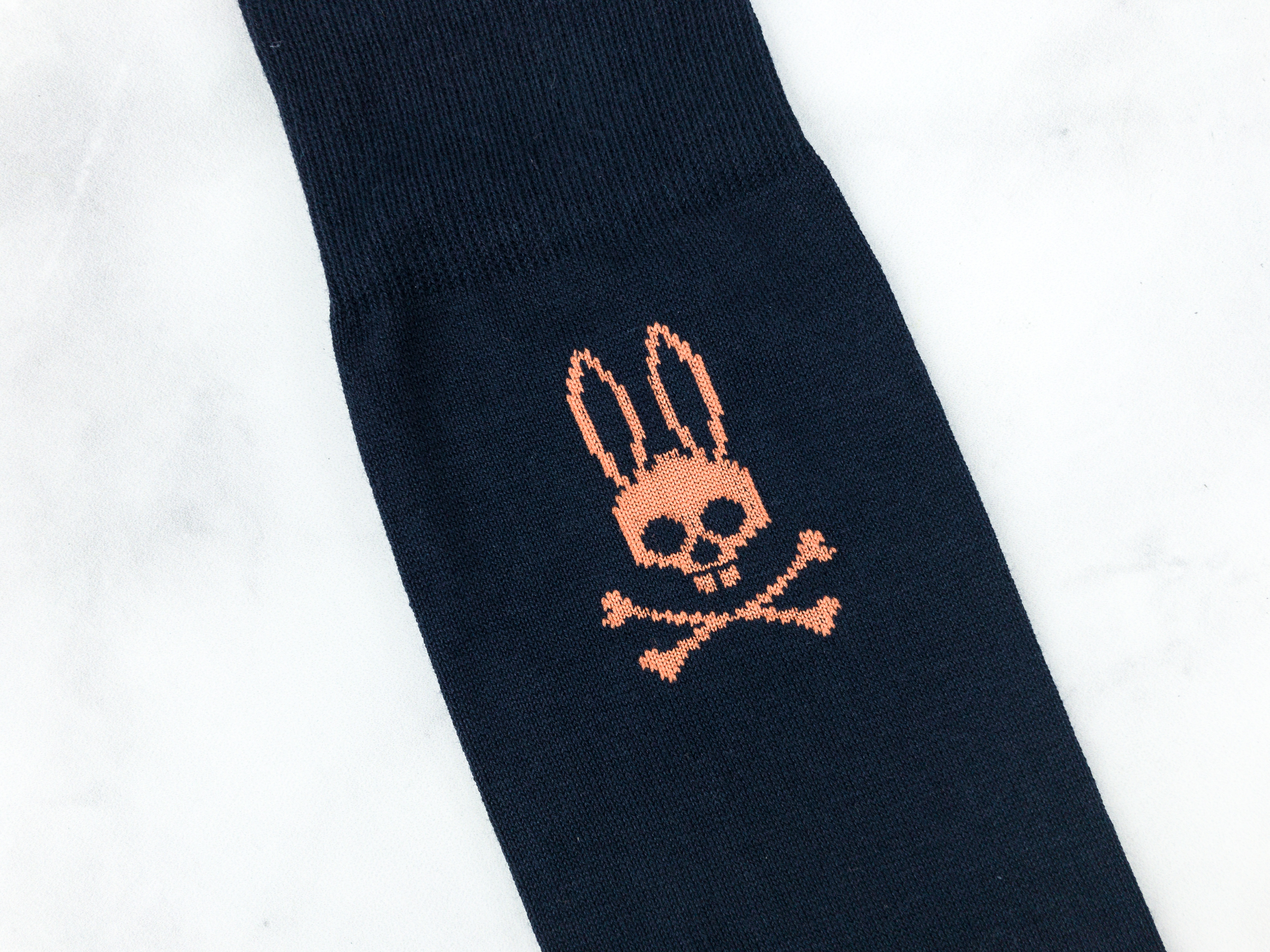 The bunny skull with crossbones has a very hip and youthful vibe, but it's place high enough on the sock that you can wear these with a suit and look totally respectable.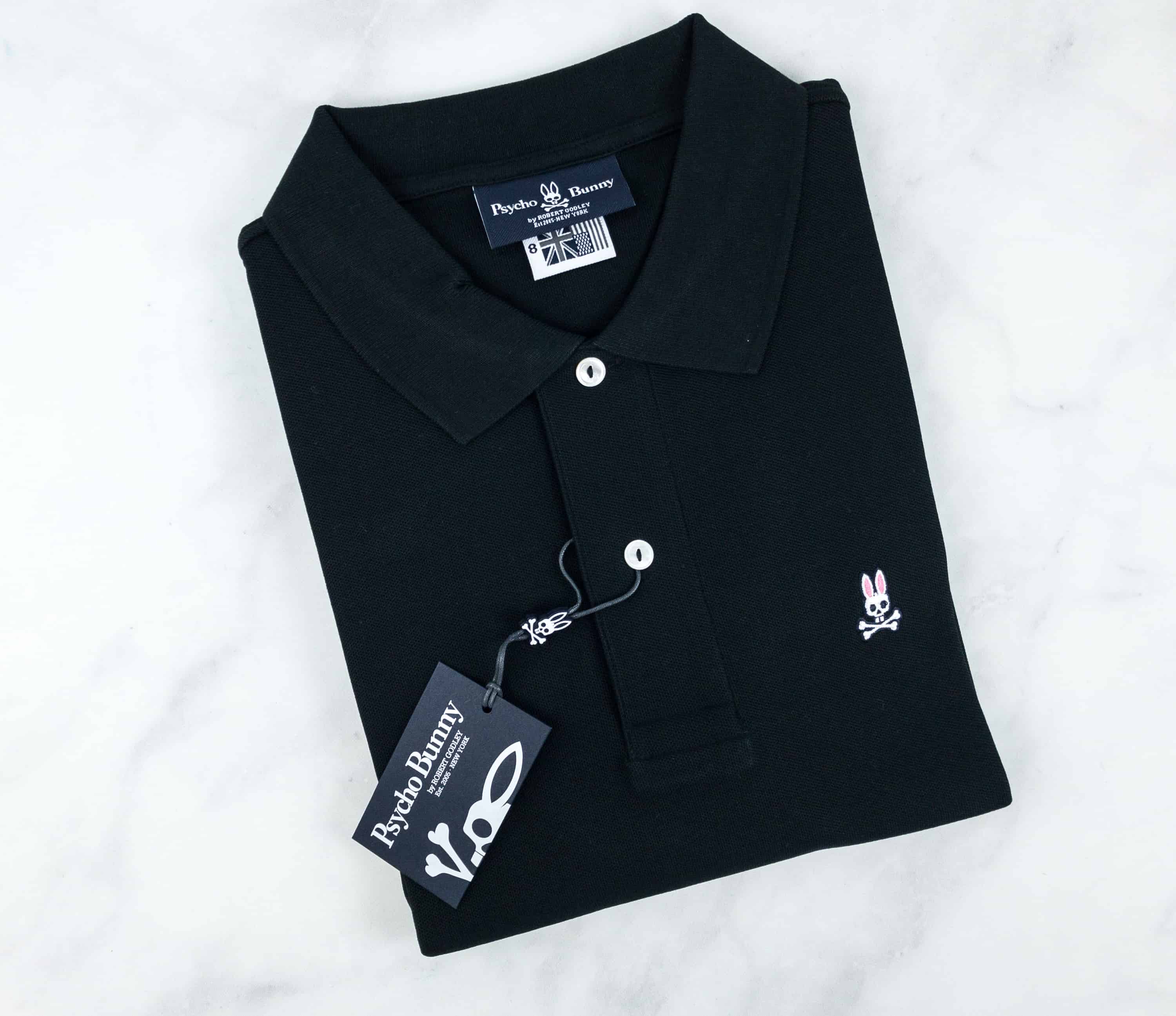 Here's the free polo shirt, which also showcases their use of Pima cotton! We ordered this online with the code included in the box, and it arrived within a couple of days!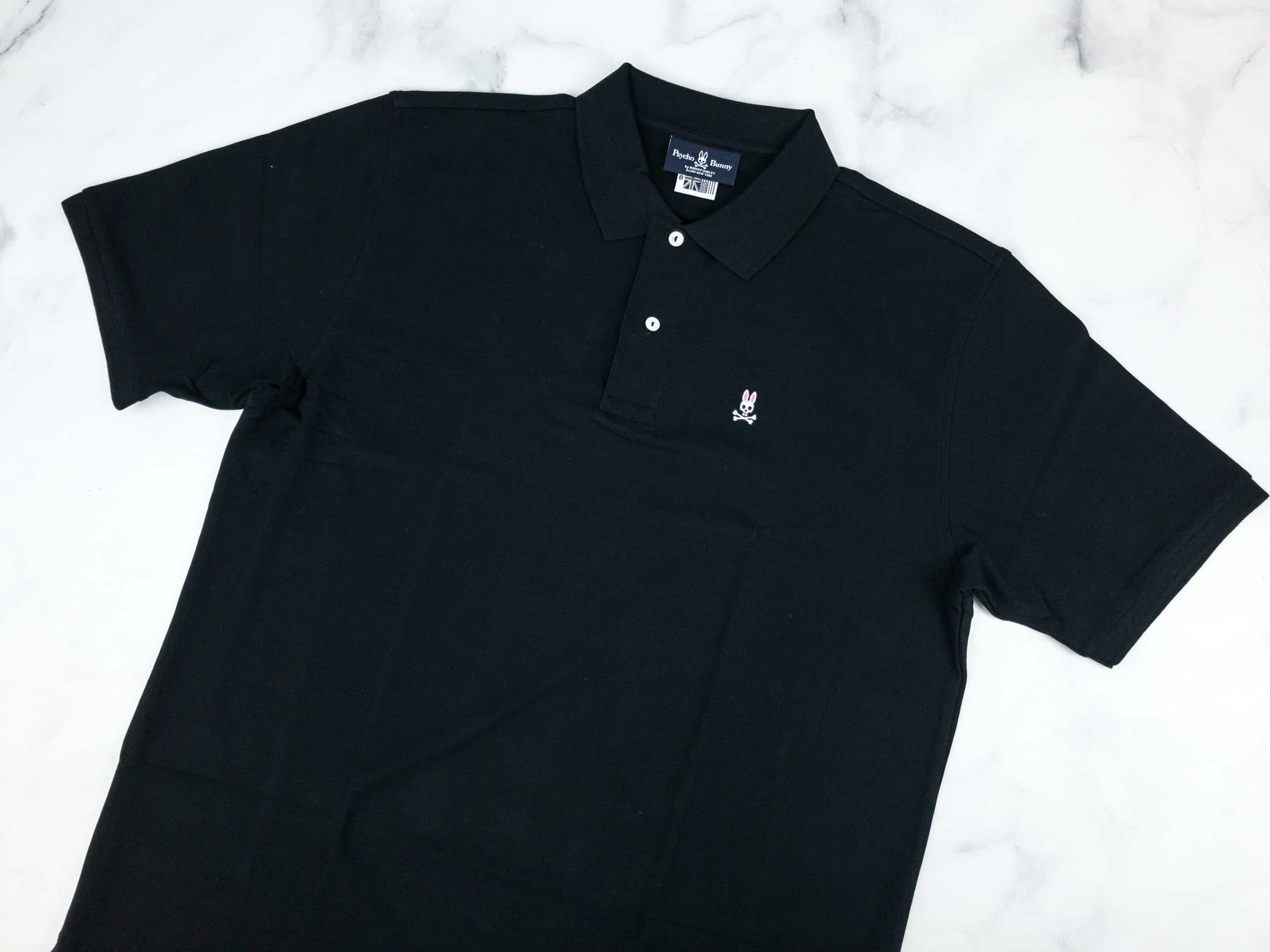 They offered several fun colors, but I thought the black would be the most versatile for me.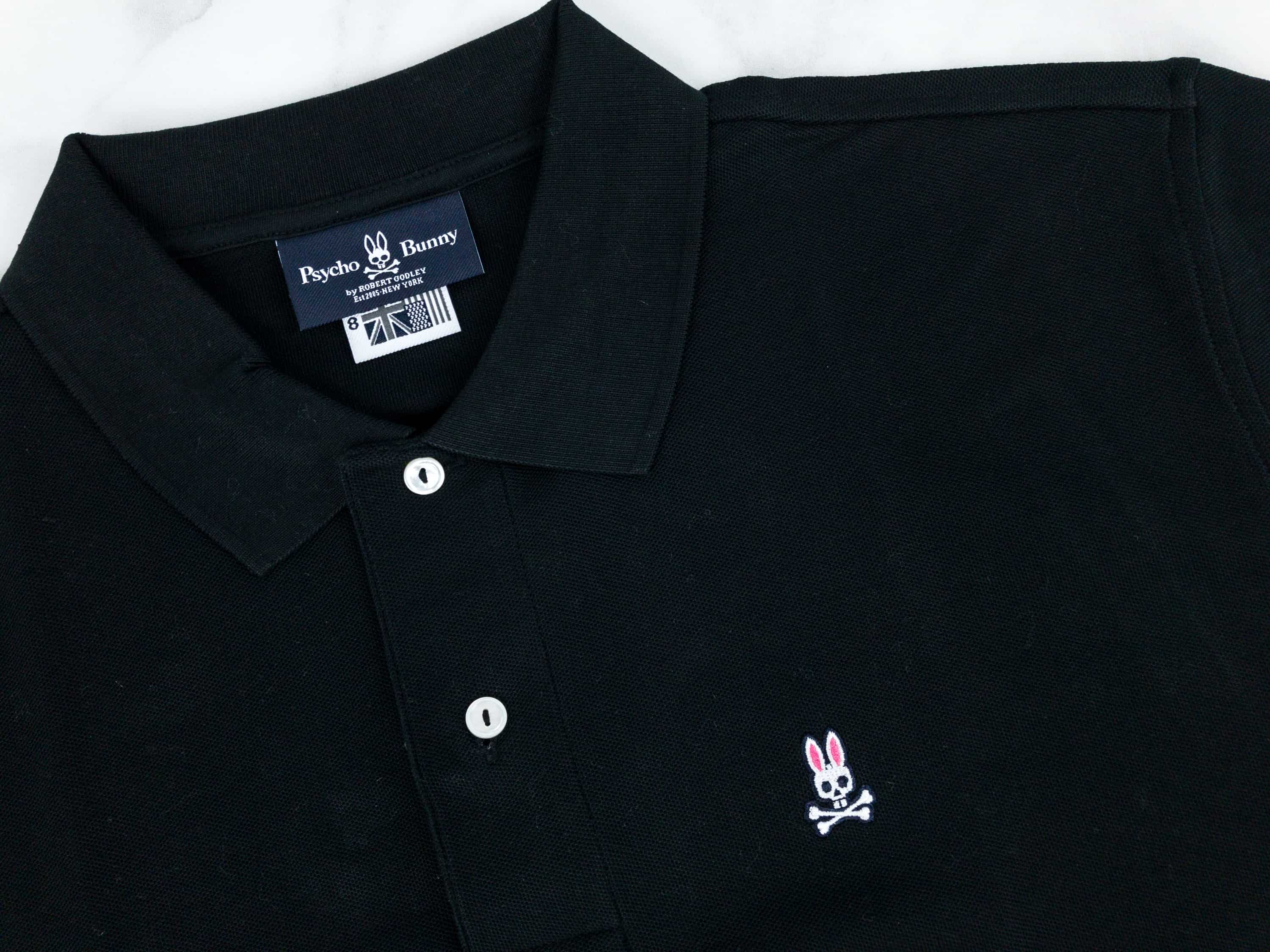 It has the signature Psycho Bunny logo. The logo isn't over-sized, so it sits inconspicuously like a Lacoste logo, but it will certainly gain a mention once you are face to face.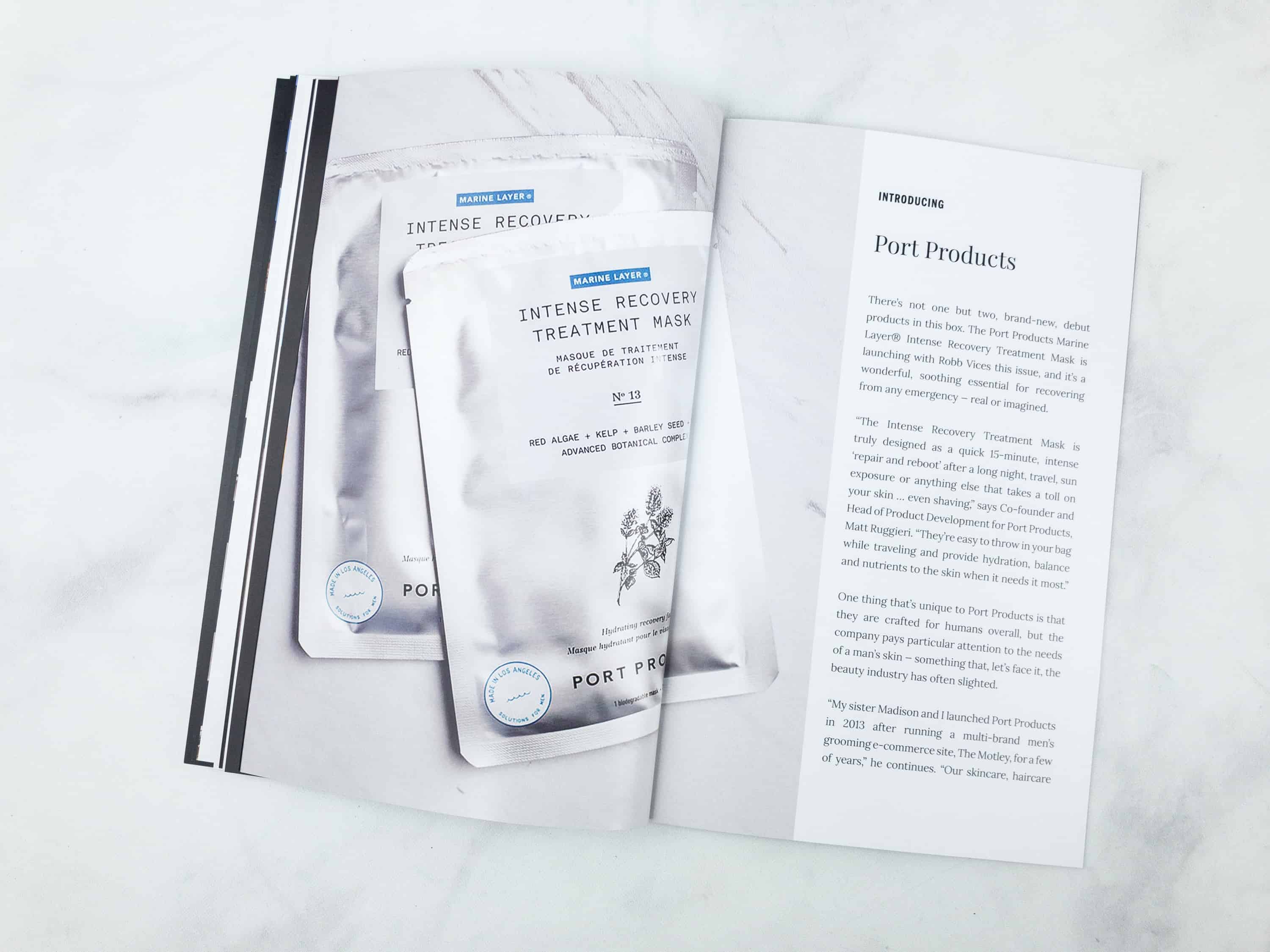 The next item is some much-needed skin care from Port Products. The main goal of Port Products is to connect men with great grooming products that they might not find elsewhere, mainly because women's products dominate the space.
They use potent marine botanical extracts in their products to combat signs of aging.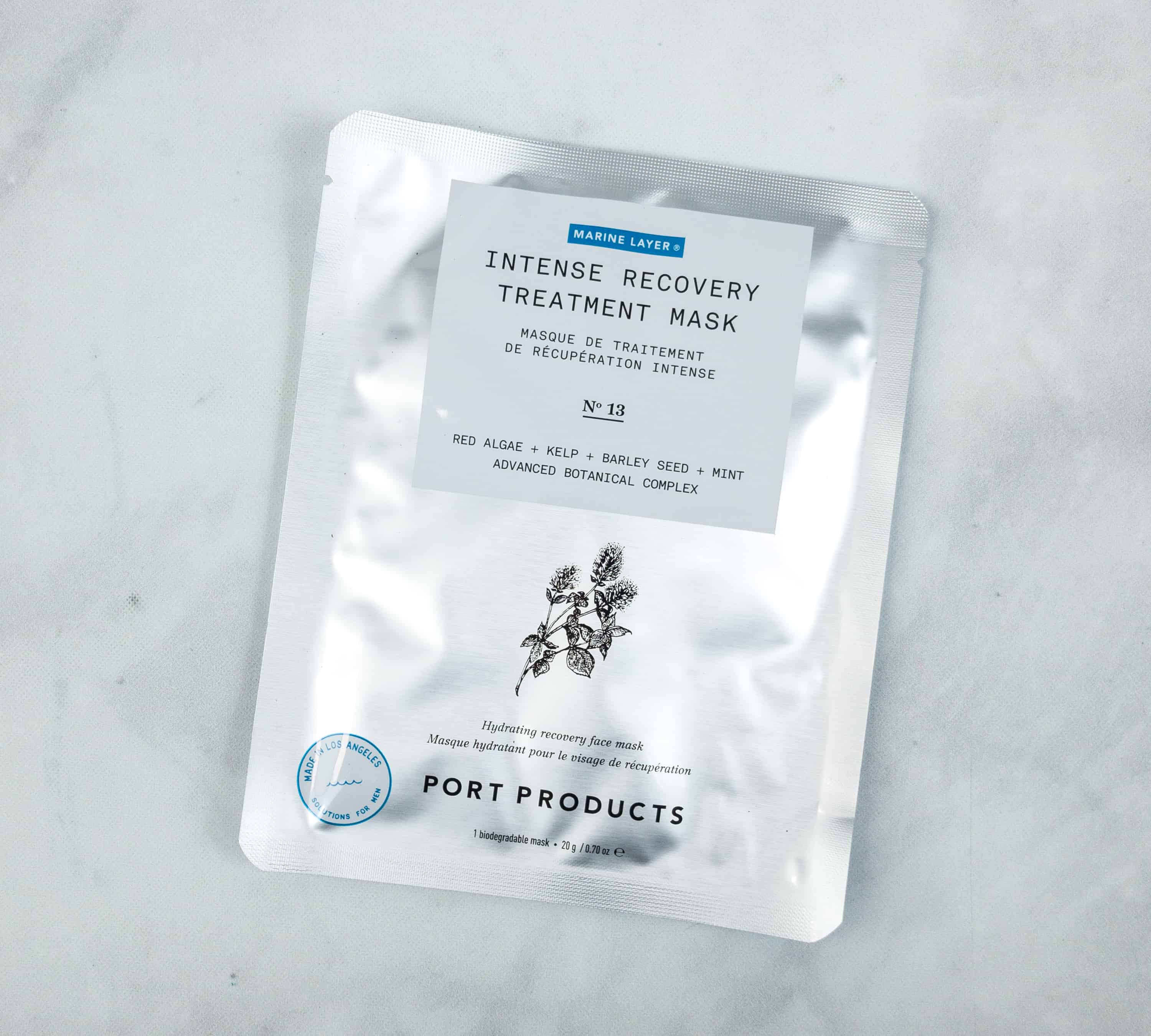 Port Products Marine Layer Intense Recovery Treatment Mask ($11) This is an intensive bio-cellulose treatment mask that improves the appearance of skin. It contains marine botanical ingredients such as spirulina, micro-algae, and kelp that helps combat aging and stress.
This mask is specifically made and formulated to address the needs of men's skin.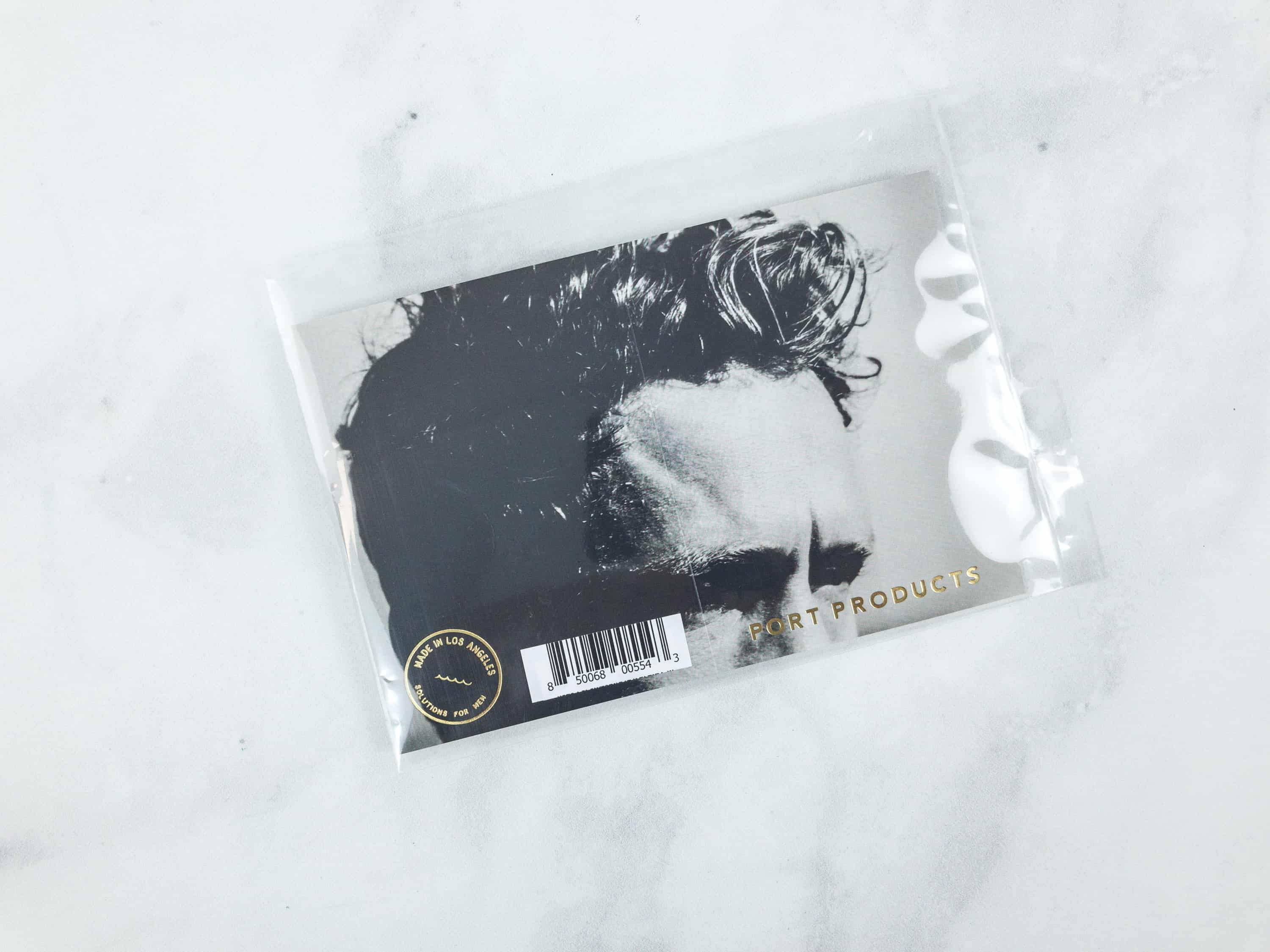 They also sent a pack of samples…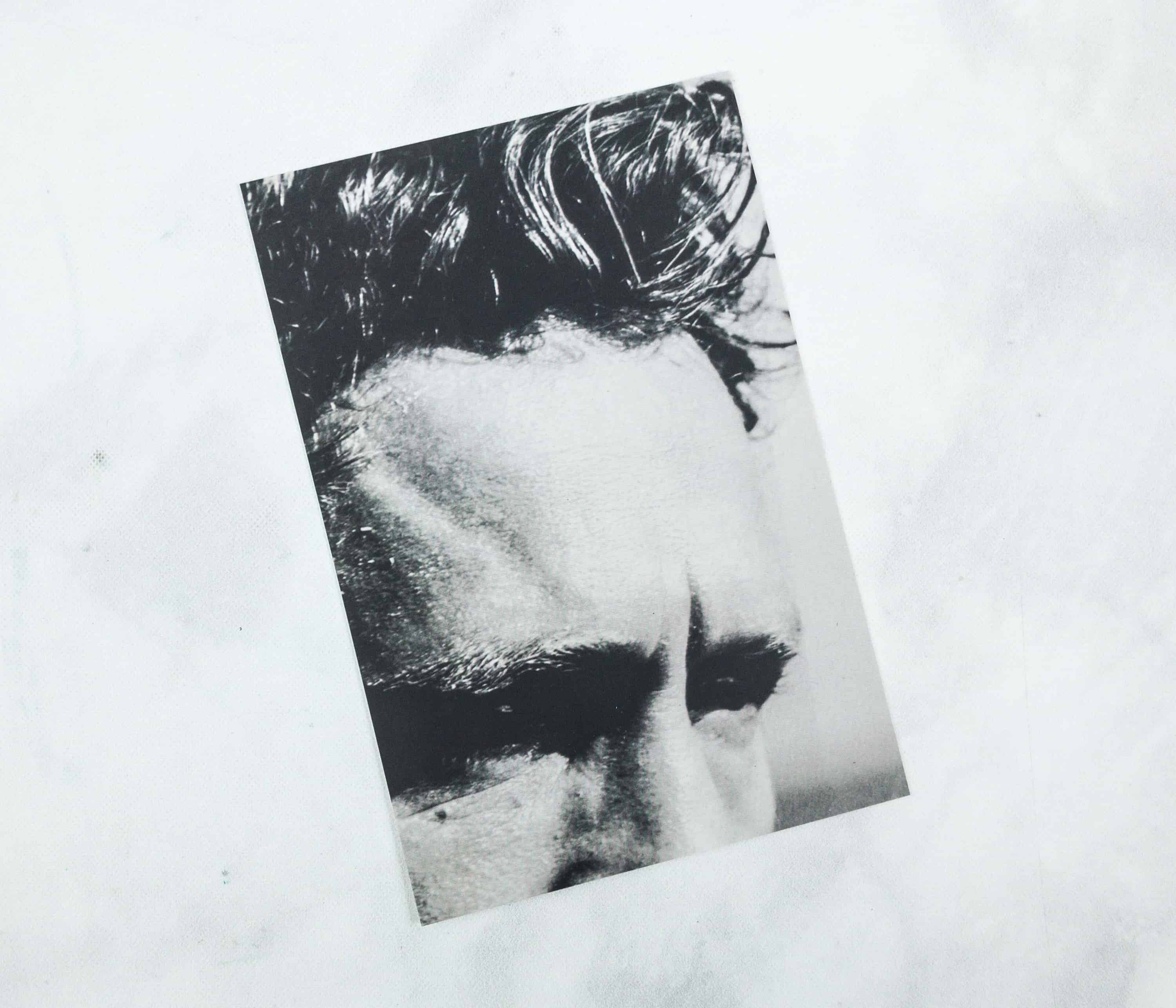 And a card redeemable for gift.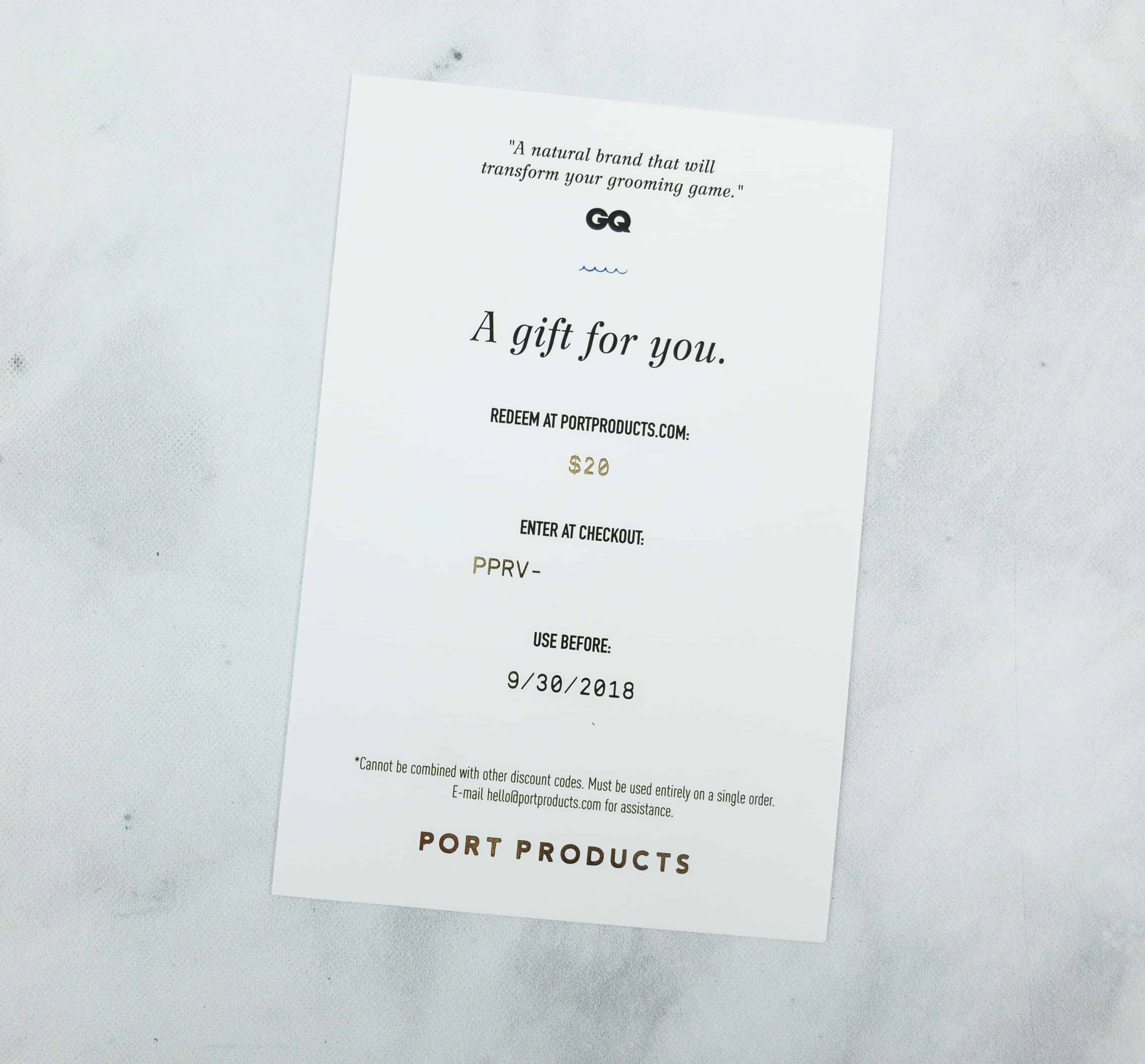 At the back, there's a $20 off coupon code your next Port Products purchase. It's valid before 9/30/2018.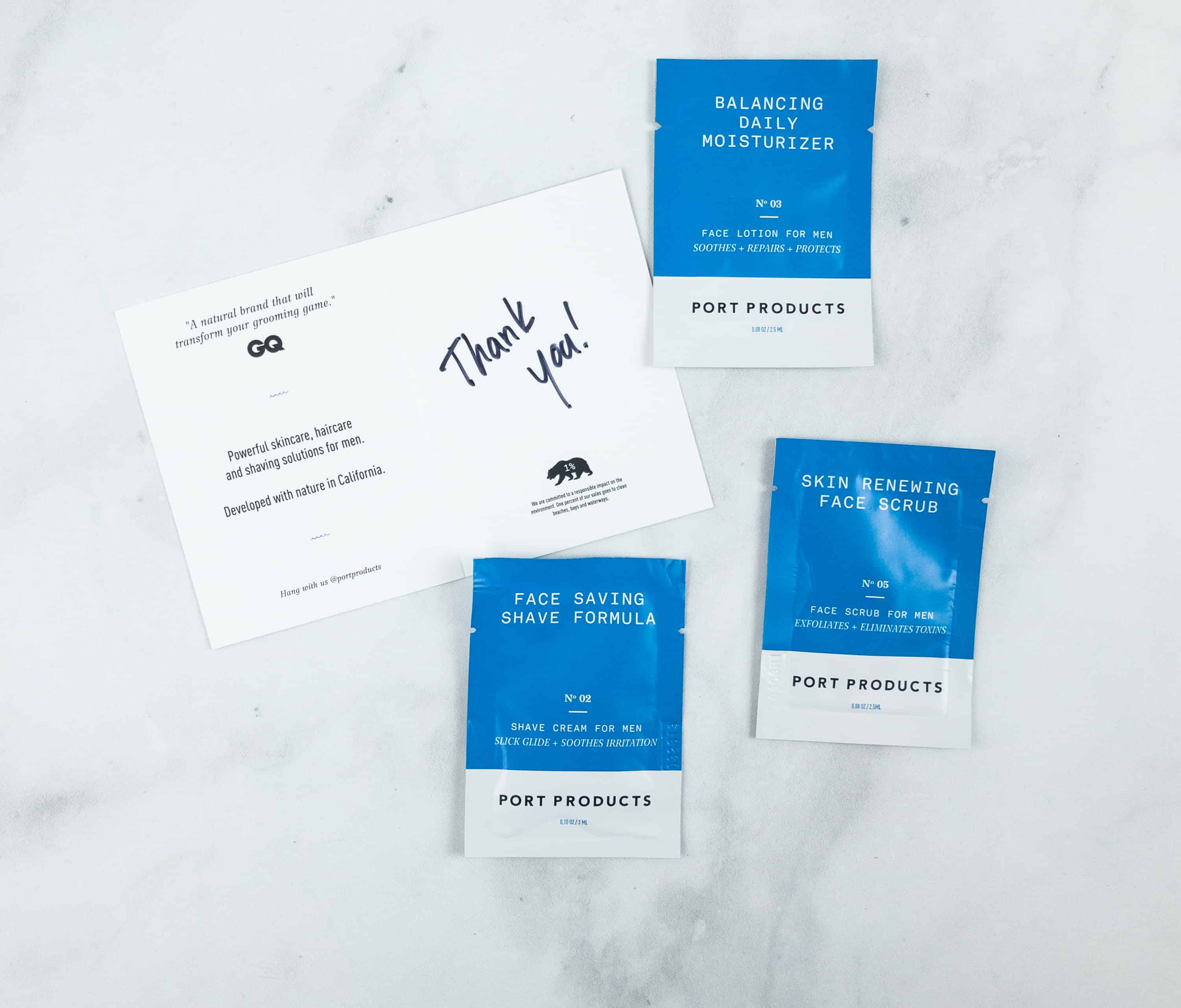 The sample pack included three items from Port Products, A face shaving formula,  skin renewing face scrub, and a balancing daily moisturizer.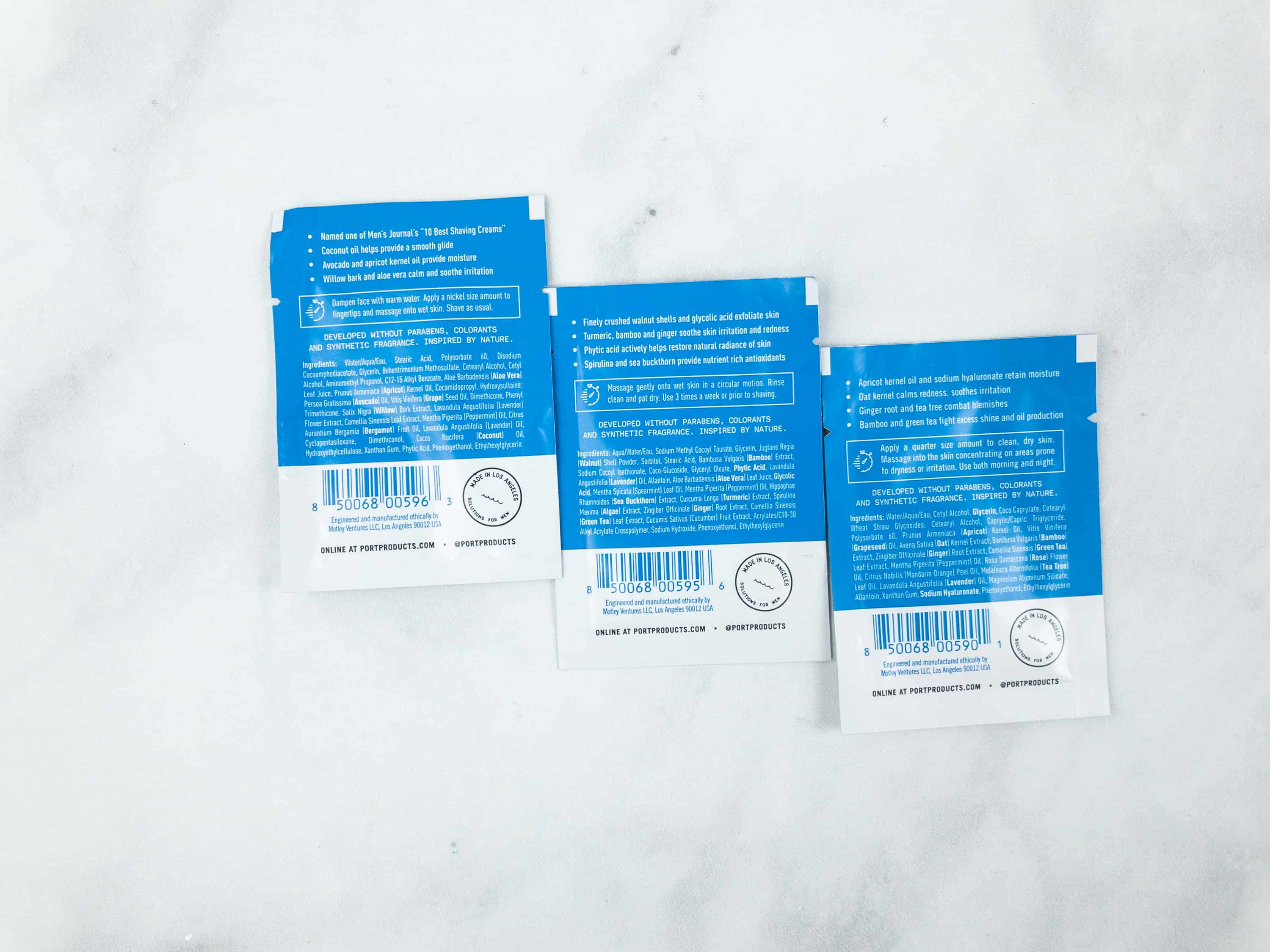 At the back of each packet listed what each pack is used for, and the benefits you can get from each product.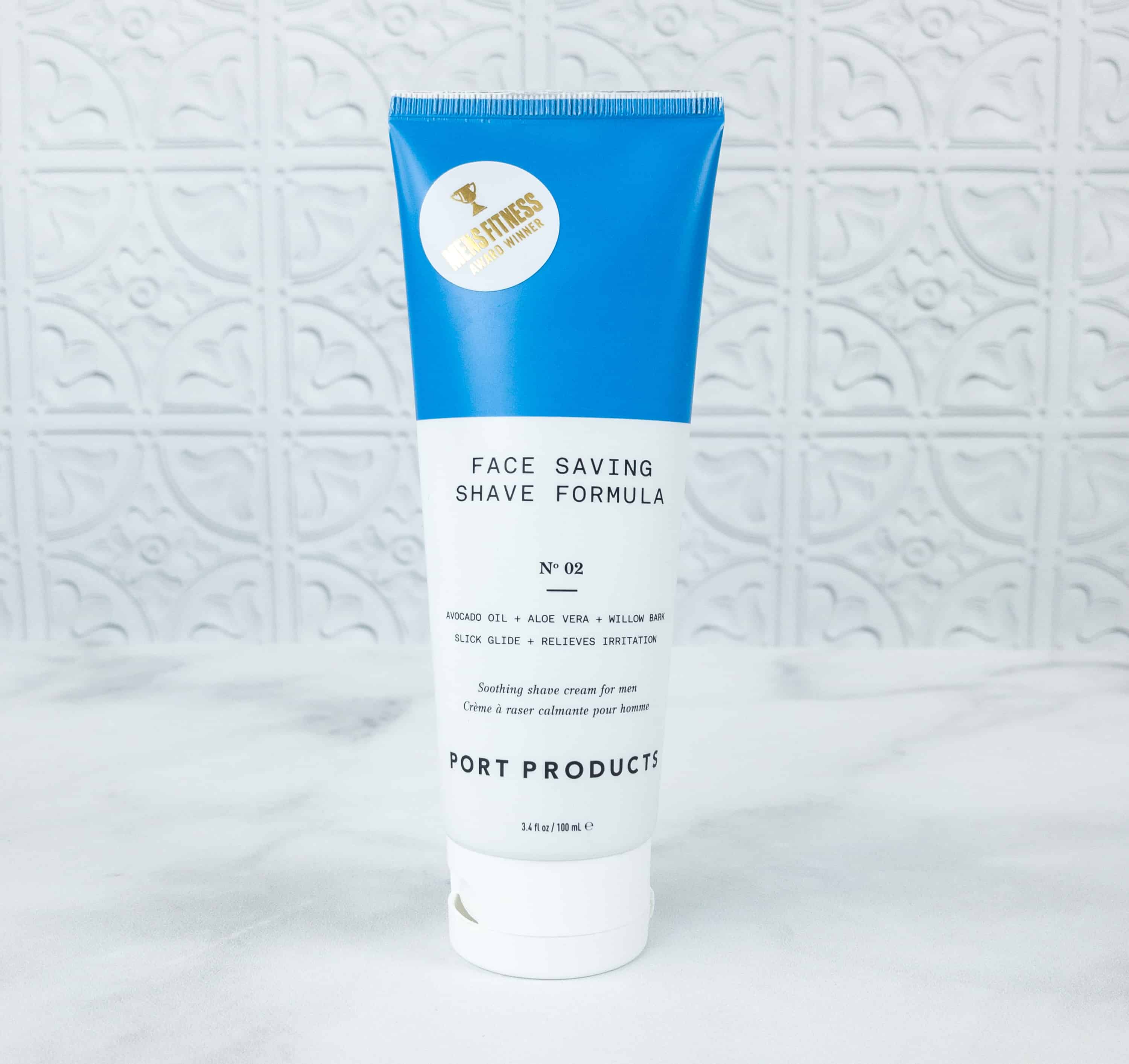 Port Products Face Shave Cream For Men ($20) We used our coupon to get a big tube of shaving cream online. It's a Men's Fitness award winner!
It contains coconut oil that helps provide a smooth glide, avocado and apricot kernel oil that provides moisture, and willow bark and aloe vera that calms and soothes irritation.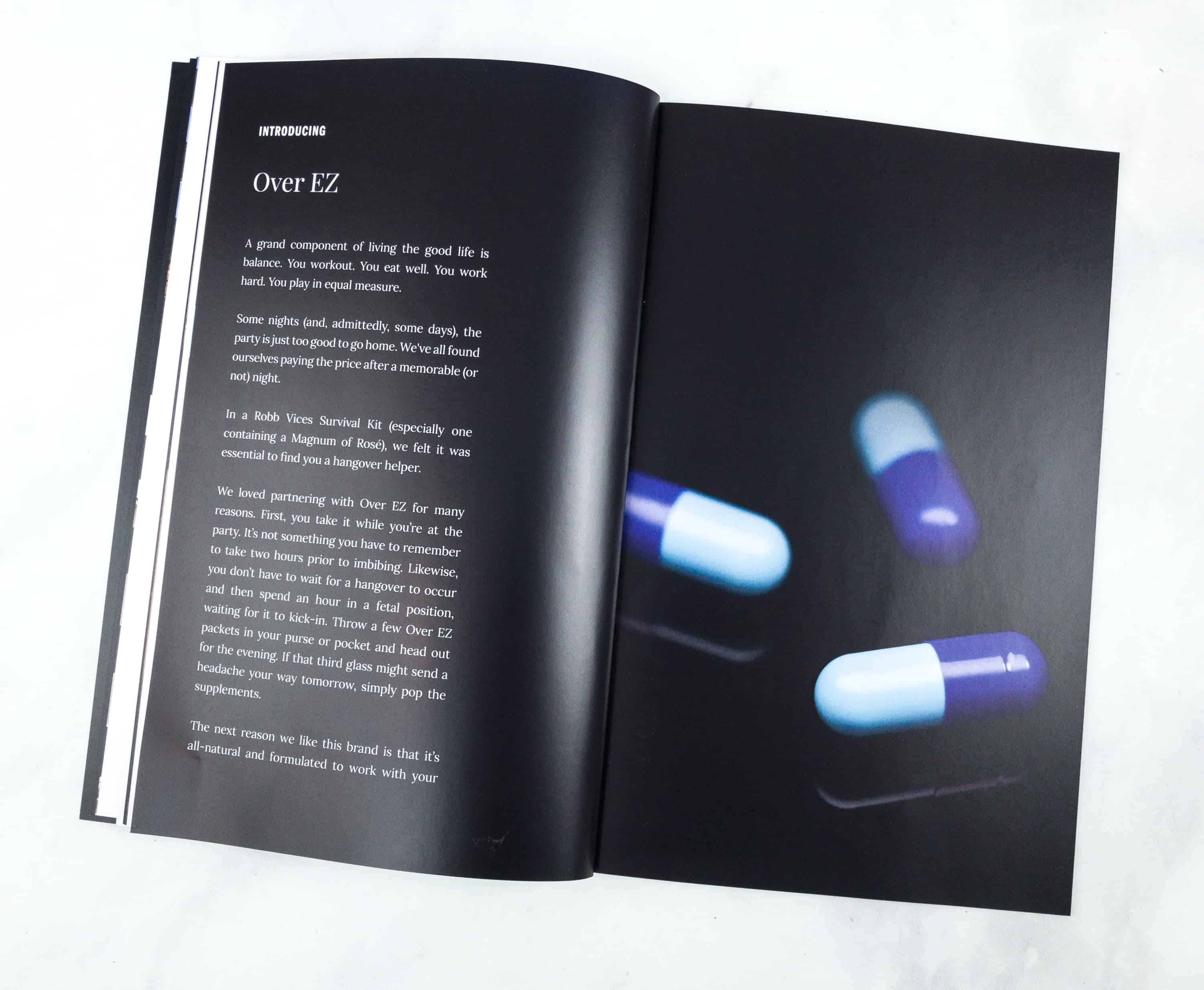 Over EZ's goal is to make a balanced lifestyle, that's why they came up with these hangover pills.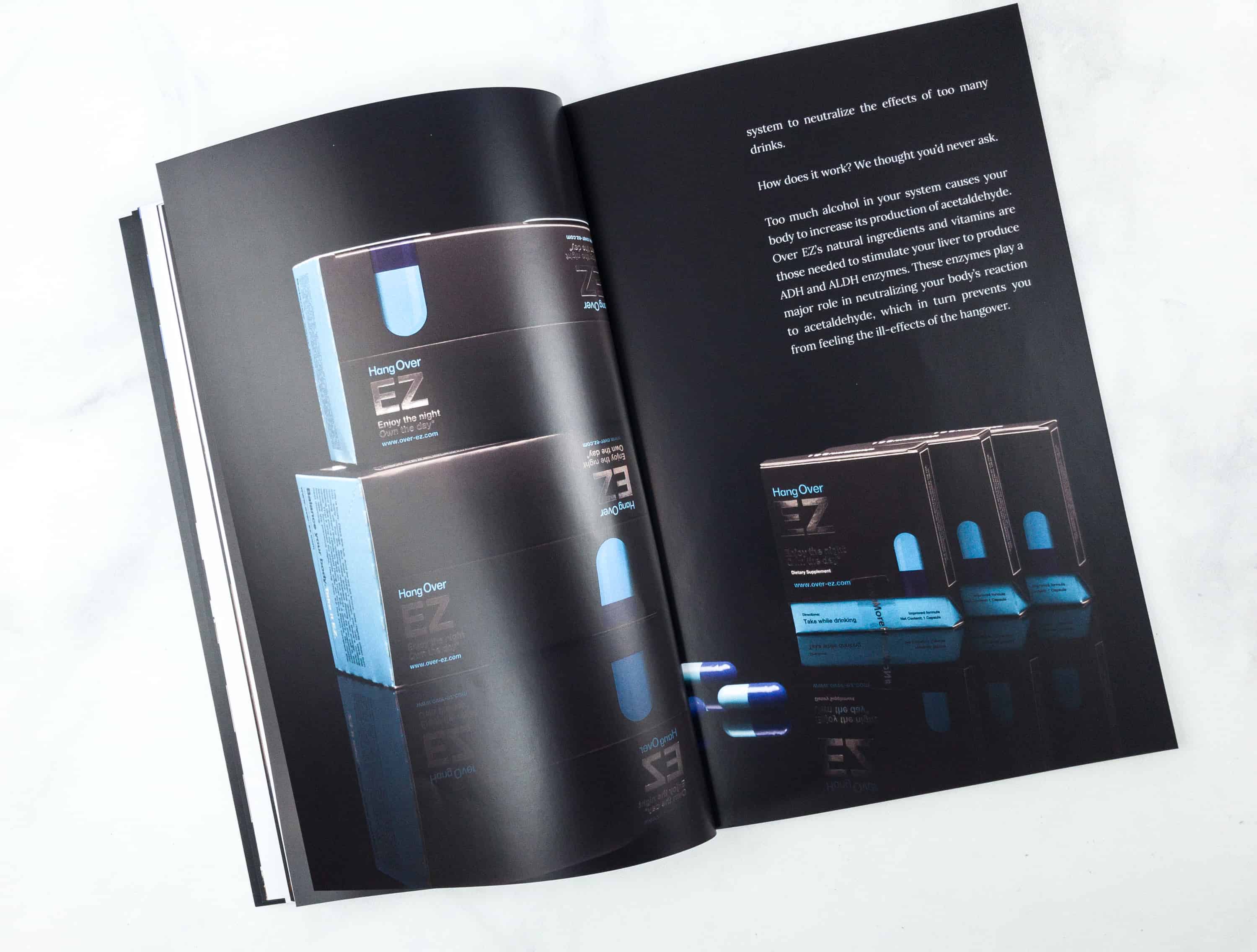 Too much alcohol in your system causes your body to increase its production of acetaldehyde. Over EZ's natural ingredients and vitamins are those needed to stimulate your liver to produce ADH and ALDH enzymes. These enzymes play a major role in neutralizing your body's reaction to acetaldehyde, which in turn prevents you from feeling the ill effects of the hangover.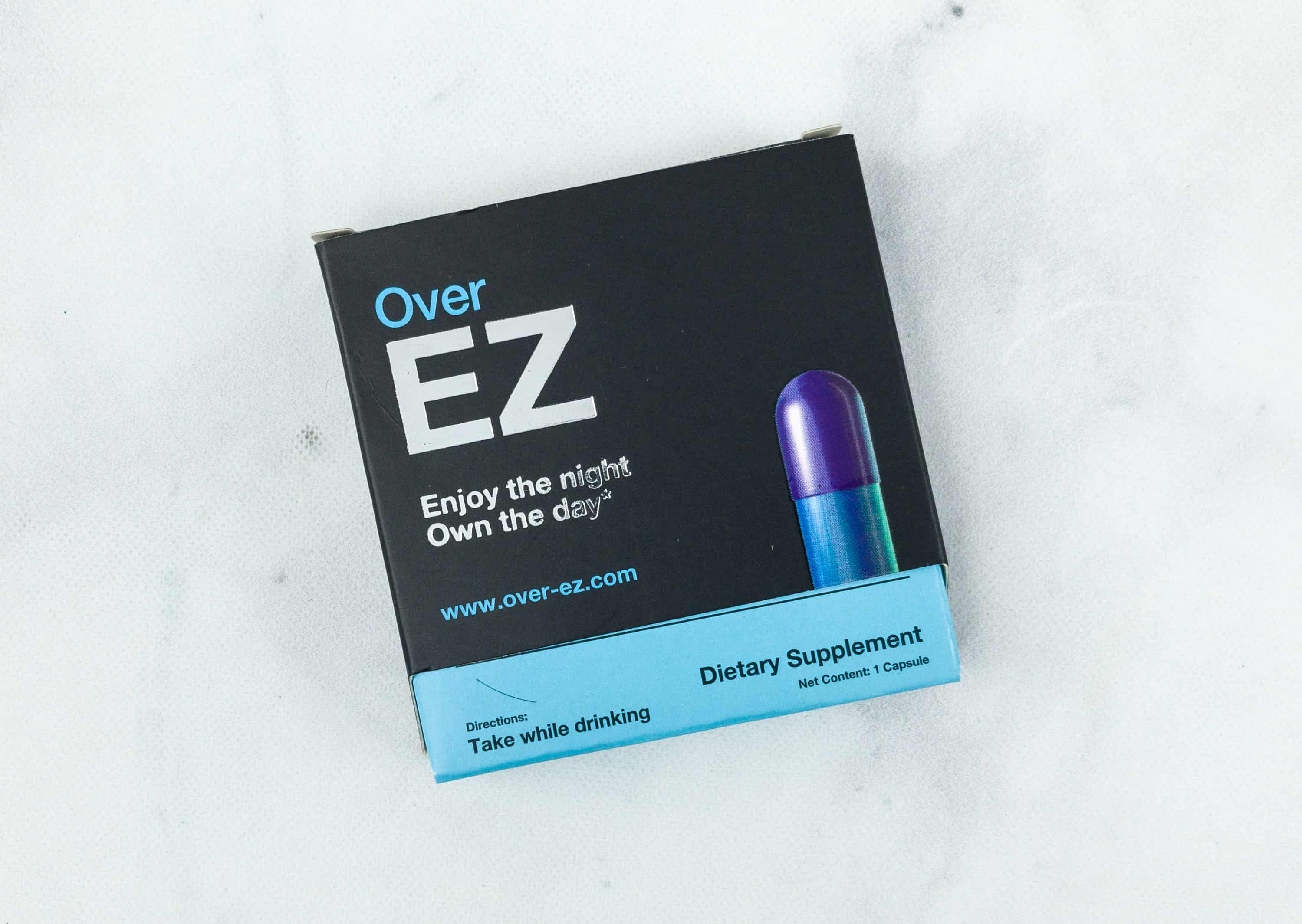 Over EZ – 1 Capsule ($4.99) Over EZ is an all natural dietary supplement that is specially formulated to help reduce the hangover effects of alcohol.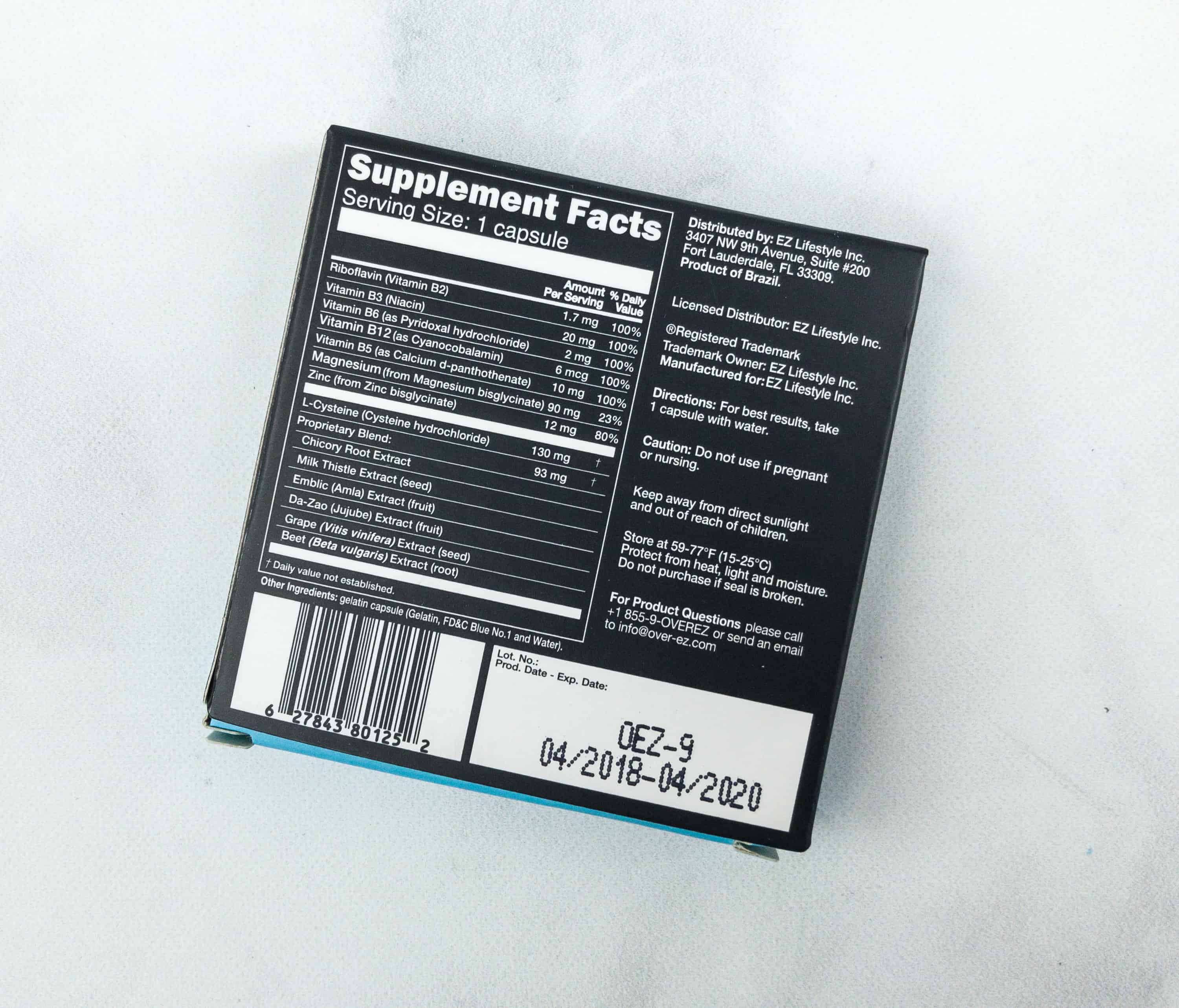 It contains zinc, magnesium, L-cysteine, and anti-oxidants that help flush out harmful toxins that cause hangovers.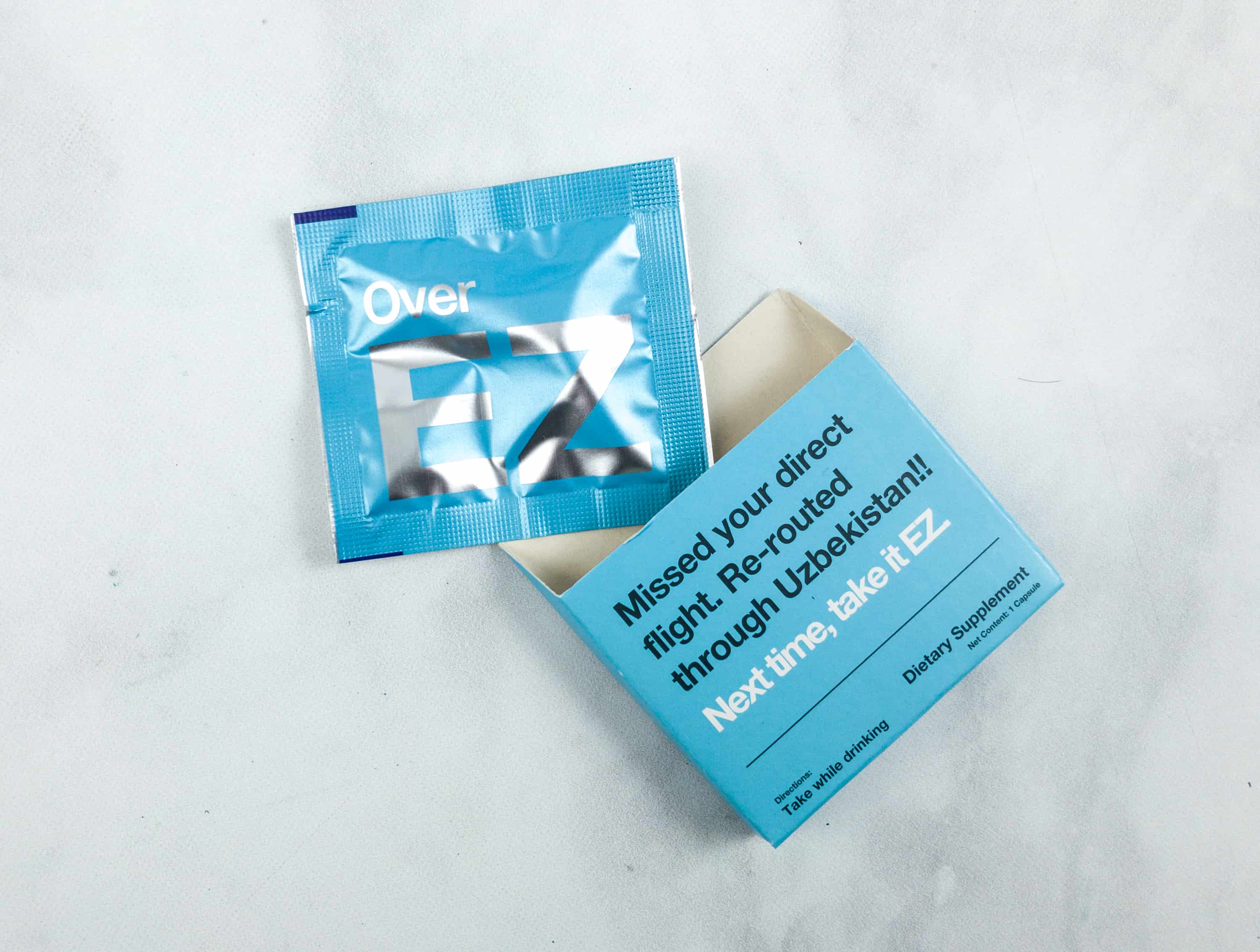 Each foil pack contains one capsule.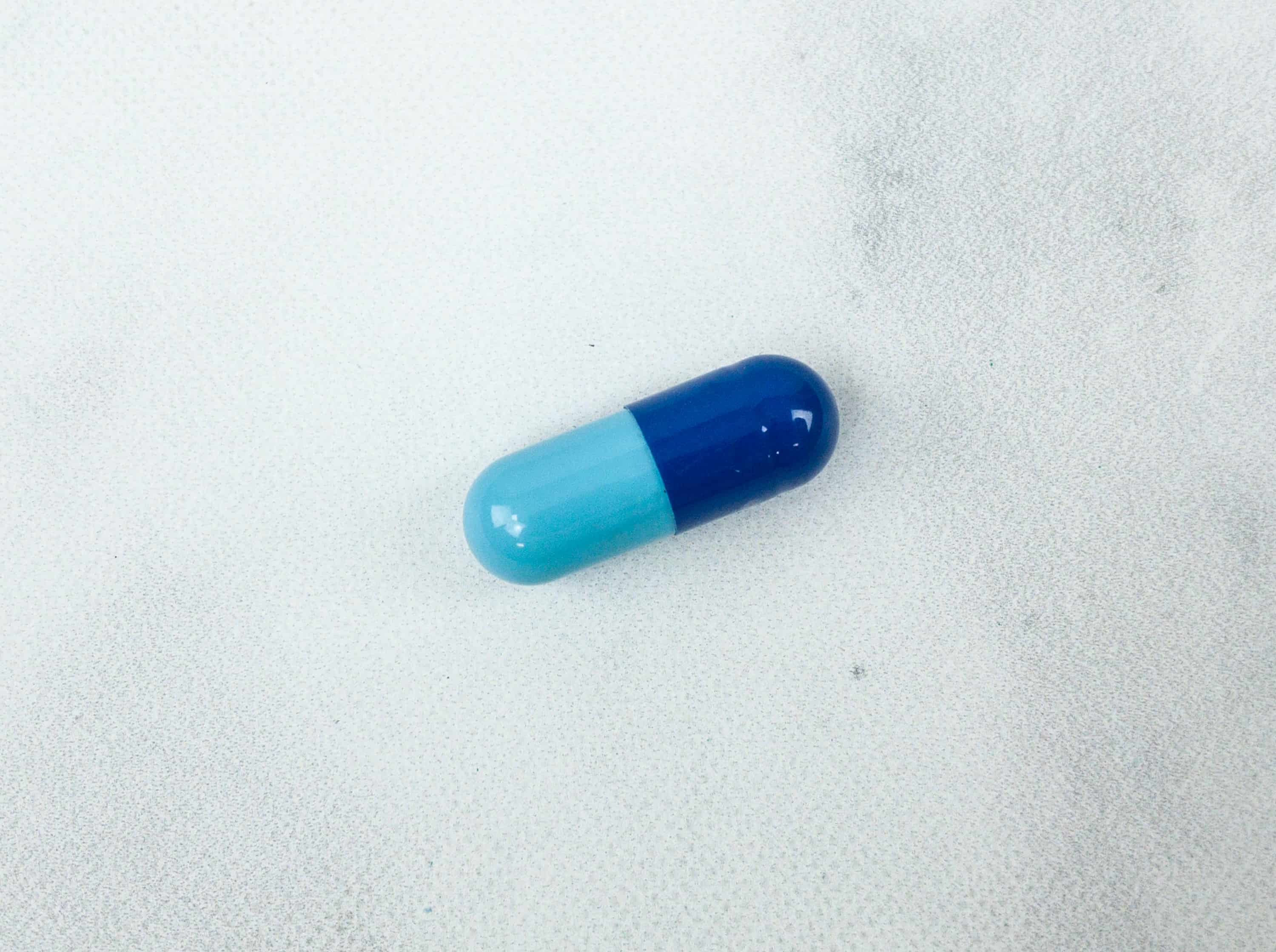 The natural ingredients work together to provide your body with the nutrients you lose during your night of alcohol consumption, as it also acts as a remedy to help your body recover from the hangover symptoms.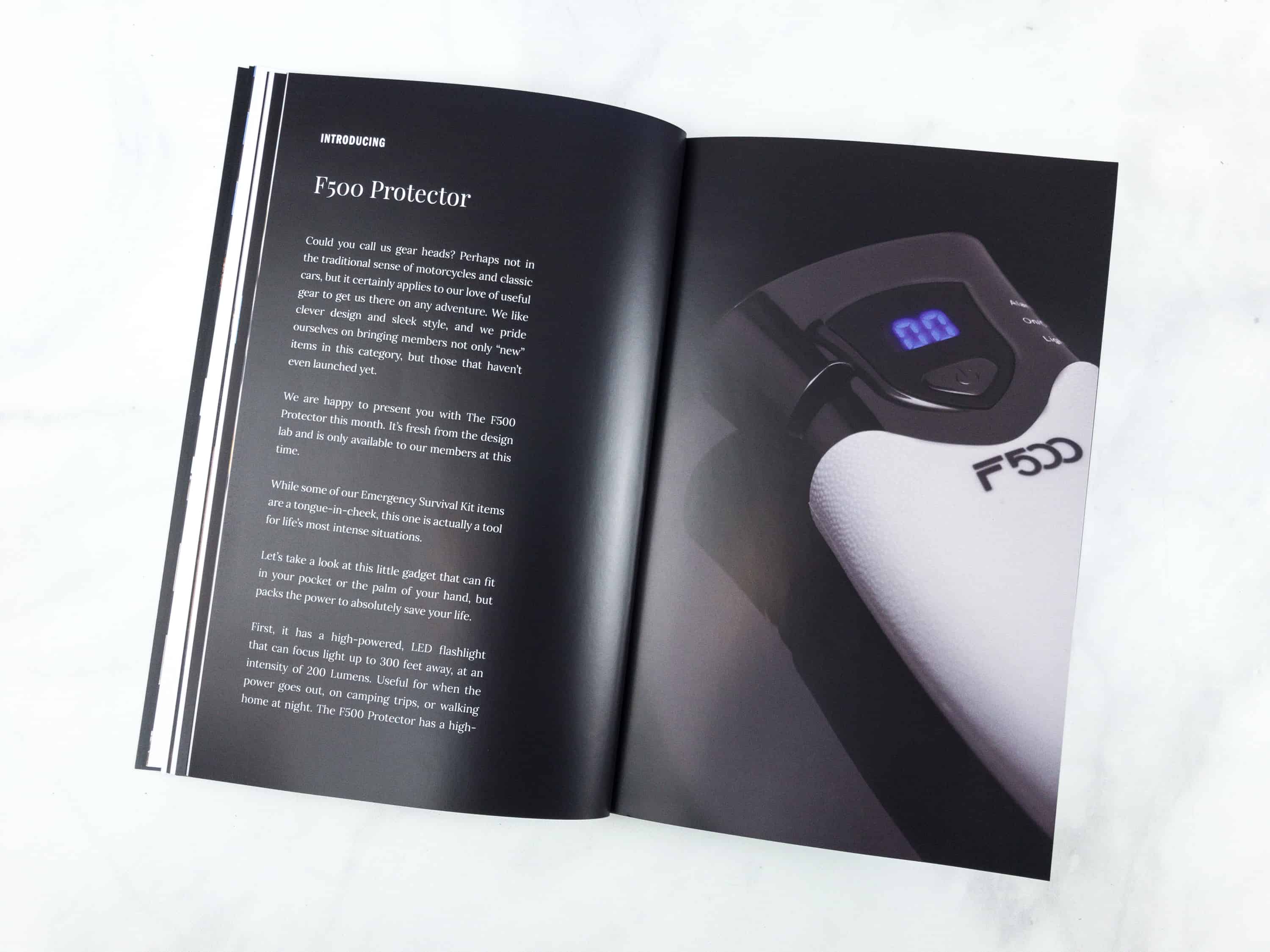 The last item is a gadget that I can store inside my car for emergency use!
F500 Protector ($99.99) The F500 Protector is just a little bit small than most gadgets you can store in a bag, or a computer mouse may be a better comparison when it comes to size and even weight, or an electric shaver.
The F500 has different uses: 1) a safety Hammer, 2) LED flashlight/torch, 3) an emergency alarm, 4) a portable charger, and 5) a seatbelt cutter.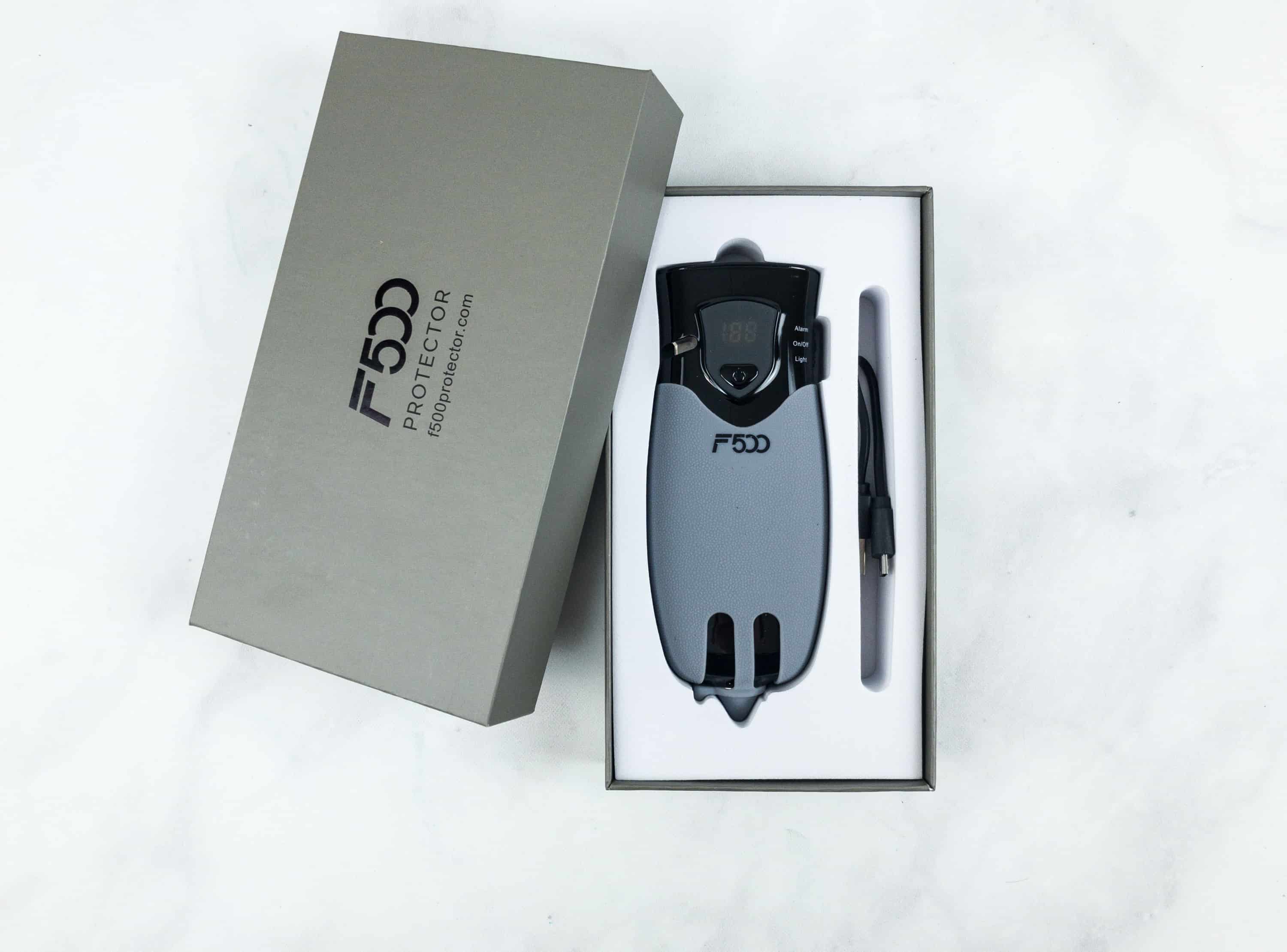 At first glance, it actually looks like an electric razor!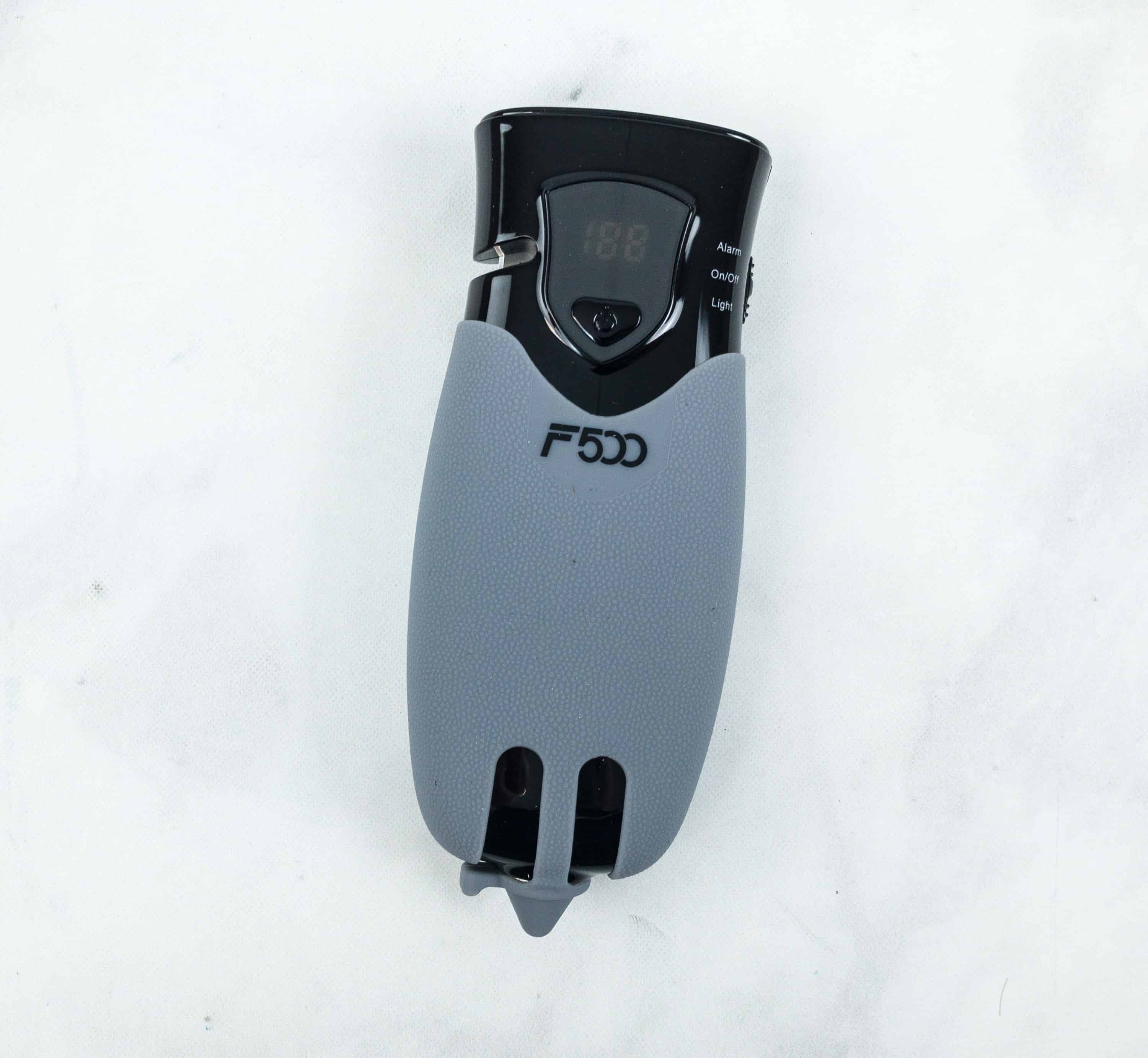 The gadget is made of sturdy and metallic material, which is covered in grippy plastic.
It also comes with a charging cable. However, it's really a short one.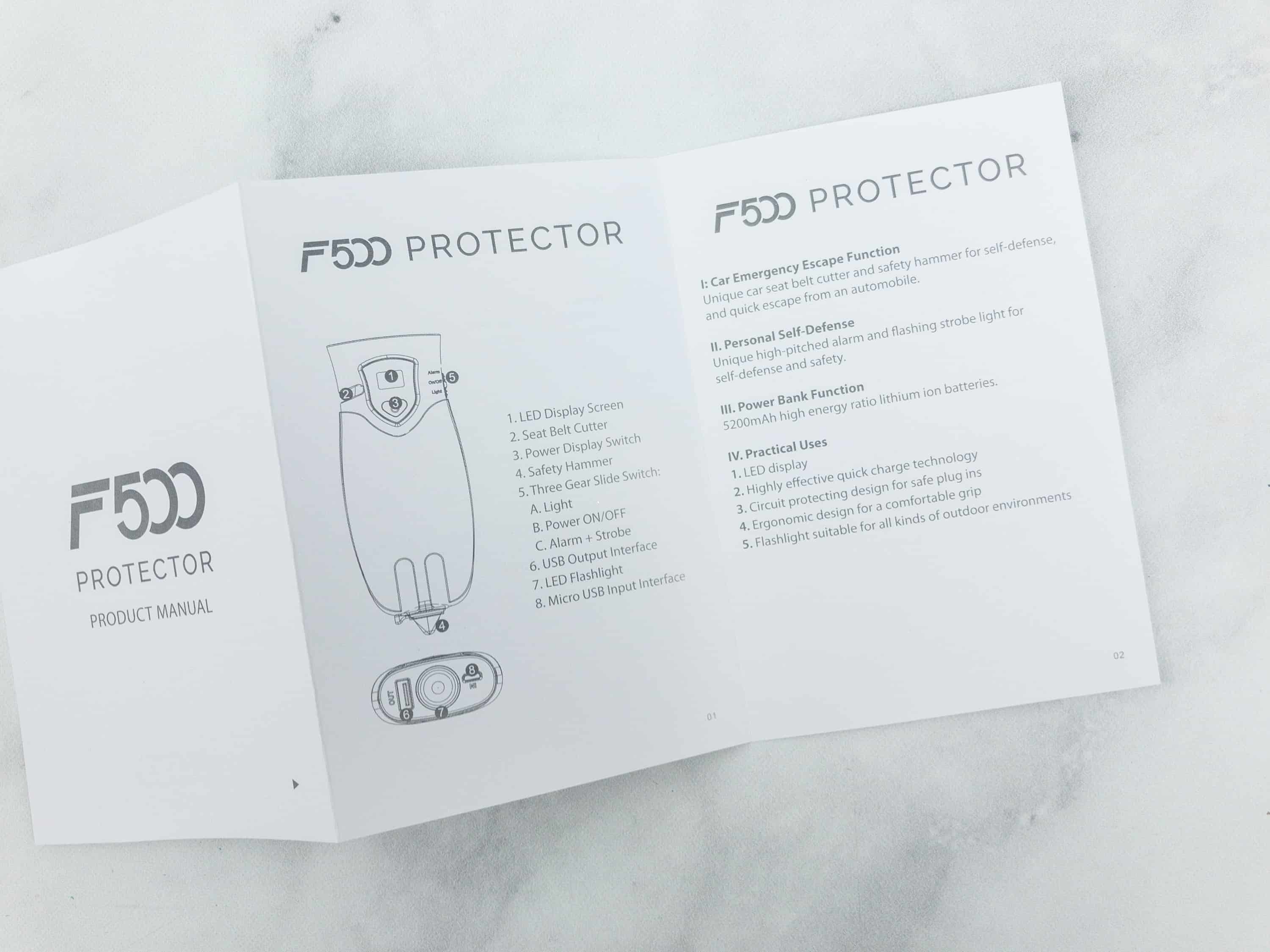 The product also comes with a manual that lists all its uses, parts, and how to's.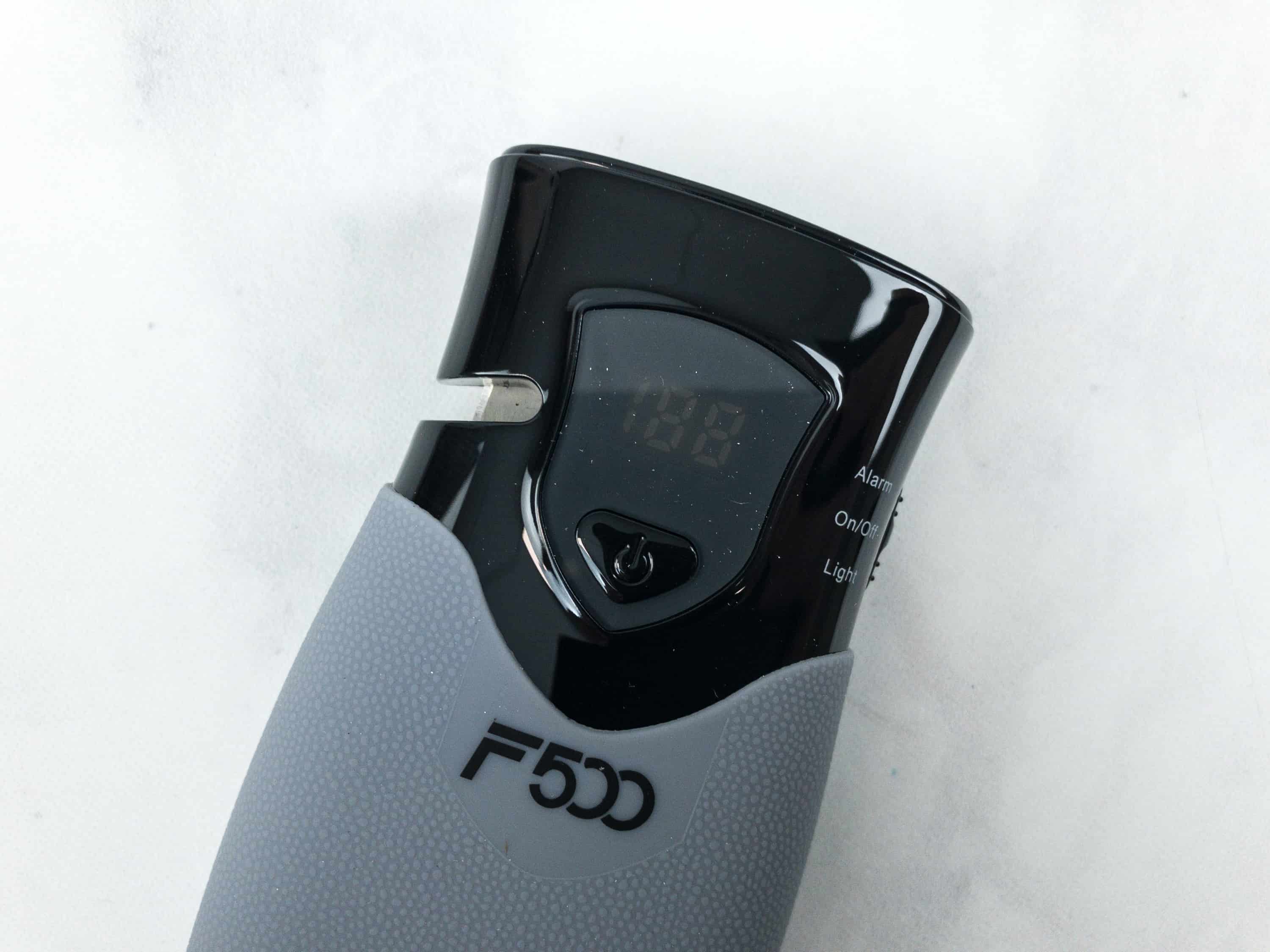 There's an LED display screen and easy to use controls. That notch at the left keeps the seatbelt cutter safely out of the way until needed.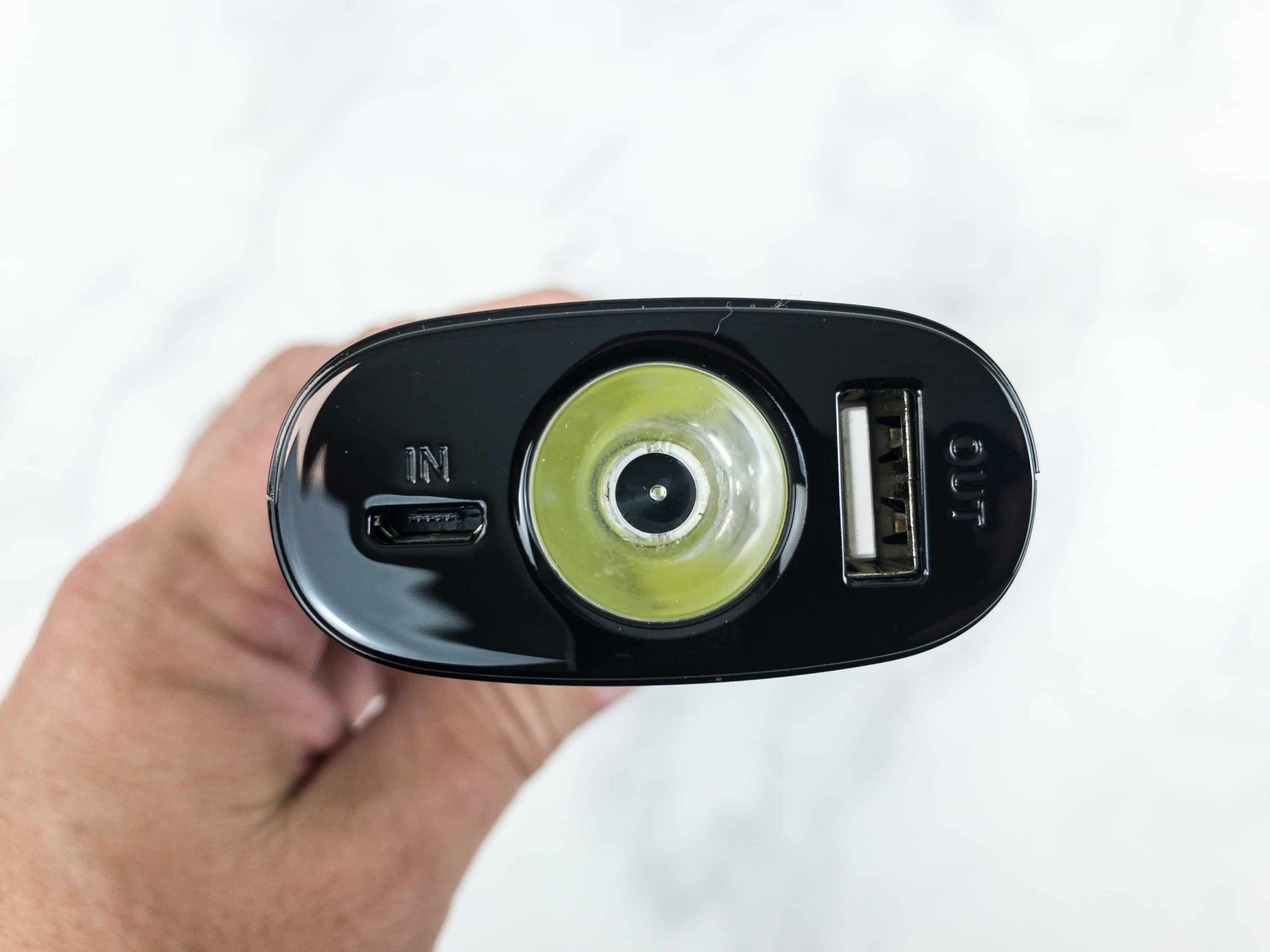 The light is very useful especially when the power goes out. It can also be used during camping trips or if you just need some illumination in the dark.
When you pull back the plastic at the end of the gadget, it reveals a metal pin hammer that can used to shatter a car window in an emergency.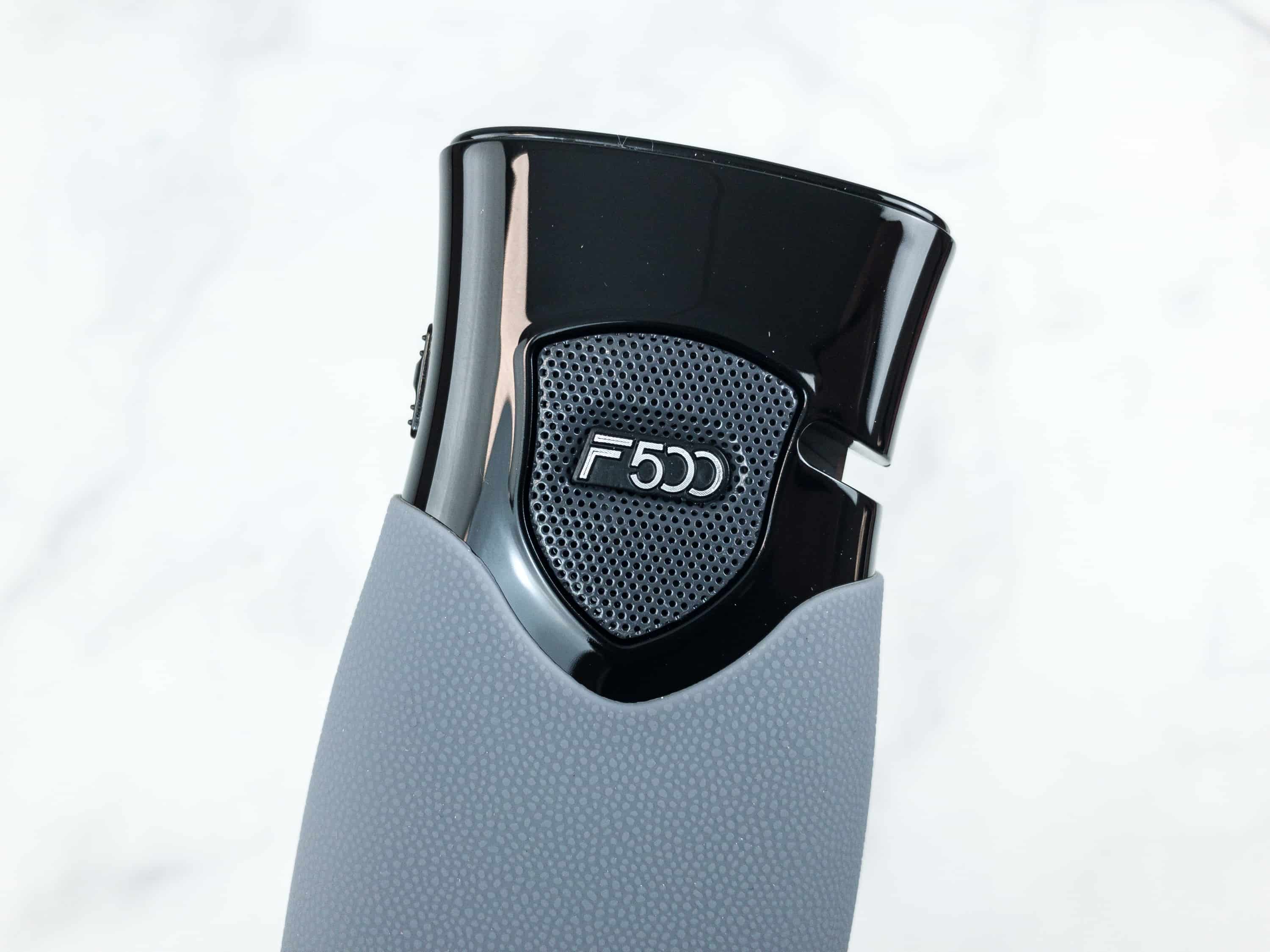 The back has a speaker for the alarm function. This little tool will be really helpful in many situations so it's better to keep it handy, may it be on your glove compartment, inside your bag, or place it at home where you can easily grab it in case of emergency.
The assortment I got this month is really clever! My favorite (apart from the magnum of rosé) has got to be the F500 because it's a multipurpose tool that is portable and travel-friendly. It can act as a safety hammer, a flashlight, an alarm, a portable charger, and a cutter, making it a perfect source of peace of mind for in car emergencies. I thought it was very considerate of them to provide a big enough bottle of wine to really give the hangover cure a thorough test. This box wasn't as thrilling as others I've received in the past, but the contents were pretty practical. Two of my items had to be ordered with a coupon code and received in the mail, so that cut into the "wow factor" of unboxing (as cards aren't as impressive as receiving the items). The polo shirt from Psycho Bunny was free with the coupon (including shipping), but we did pay $4.95 shipping for the Port Products shave cream.  Both came within just a few days of ordering. This wasn't the most impressive Robb Vices we've gotten — it was just OK for me. I'm also not psyched about the downgrade in packaging — it's a minor thing, but it alters the impact of the box. I still look forward to this subscription, as most month's are fantastic — it is an awesome way to indulge yourself, and it would make a perfect gift for anyone who has opulent taste!
What do you think of this month's Robb Vices box?