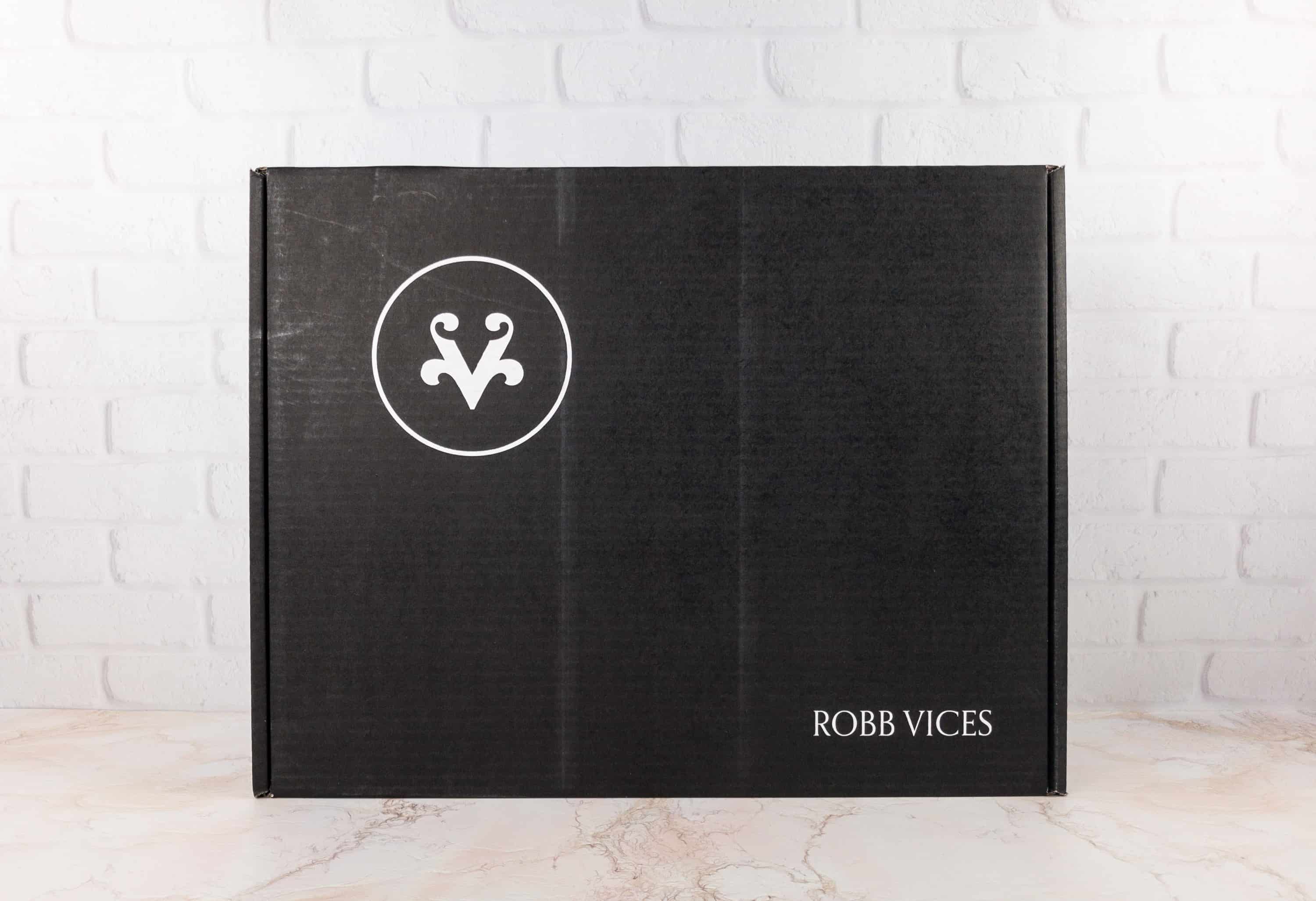 Robb Vices is a monthly subscription service that delivers a collection of "storied treasures." The subscription costs $89.95 per month, and each box comes with incredible products and experiences that have been curated for your enjoyment.
Note – this box is available for Christmas delivery through the end of the day today, 12/15.
The box is huge! It is the size of a padded laptop shipping box. The large size lets them ship fragile and really expensive stuff with adequate padding.
DEAL: Save $120 on an annual subscription! Use this link to get the deal. PLUS for an ultra limited time, Use code TISTHESEASON save 10%!
This month's theme was embracing CELEBRATION. When I opened this box, I literally said aloud, "It's Beautiful."
Even the padding in the box is exquisite! It has a foam insert that cradles everything inside, and it even has a velvety surface. It all has a very high-end feel to it, and unboxing everything from the custom case makes you feel a bit like a secret agent selecting your gear. This month's box insert had a beautiful red velour finish.
The box included a card with the cut-off date for getting this box as the first installment of a gift membership.
The story of the premium products is told through a giant, novella-sized booklet with multi-page featurettes on each selection. It is the most thorough exploration of products I've seen in a curation, as each one has the equivalent of a magazine article written about it.
The first page lists the brands who contributed items to the box.
And a listing in the back has links to their sites and the approximate value of the items in the box. This box had only three items, but they were very premium.
A short note from Daniel Curtis, Founder of Robb Vices, always starts off the content.
The styling of the booklet is very sleek and elegant, with tons to read. Tons of high-quality photography, too. 56 pages in all!
Everything in the December 2017 Robb Vices box!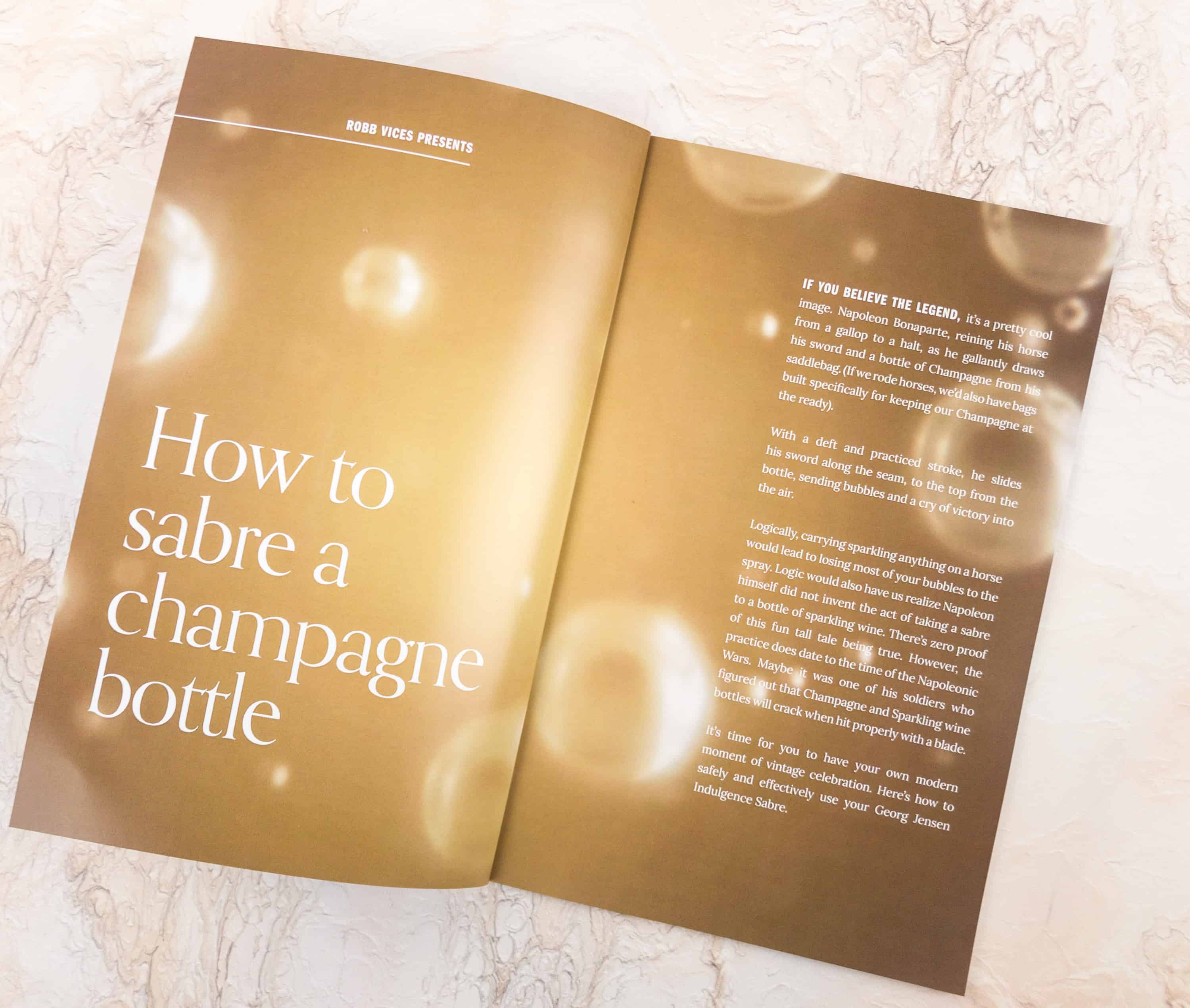 George Jensen Indulgence Champagne Sabre ($194.50) Made of mirror polished stainless steel, this saber is a curved blade used for opening champagne bottles. Legend attributes the first use of saber for this purpose to Napoleon himself, but that is likely a bit of a tall tale — the practice does date back to the Napoleonic Era.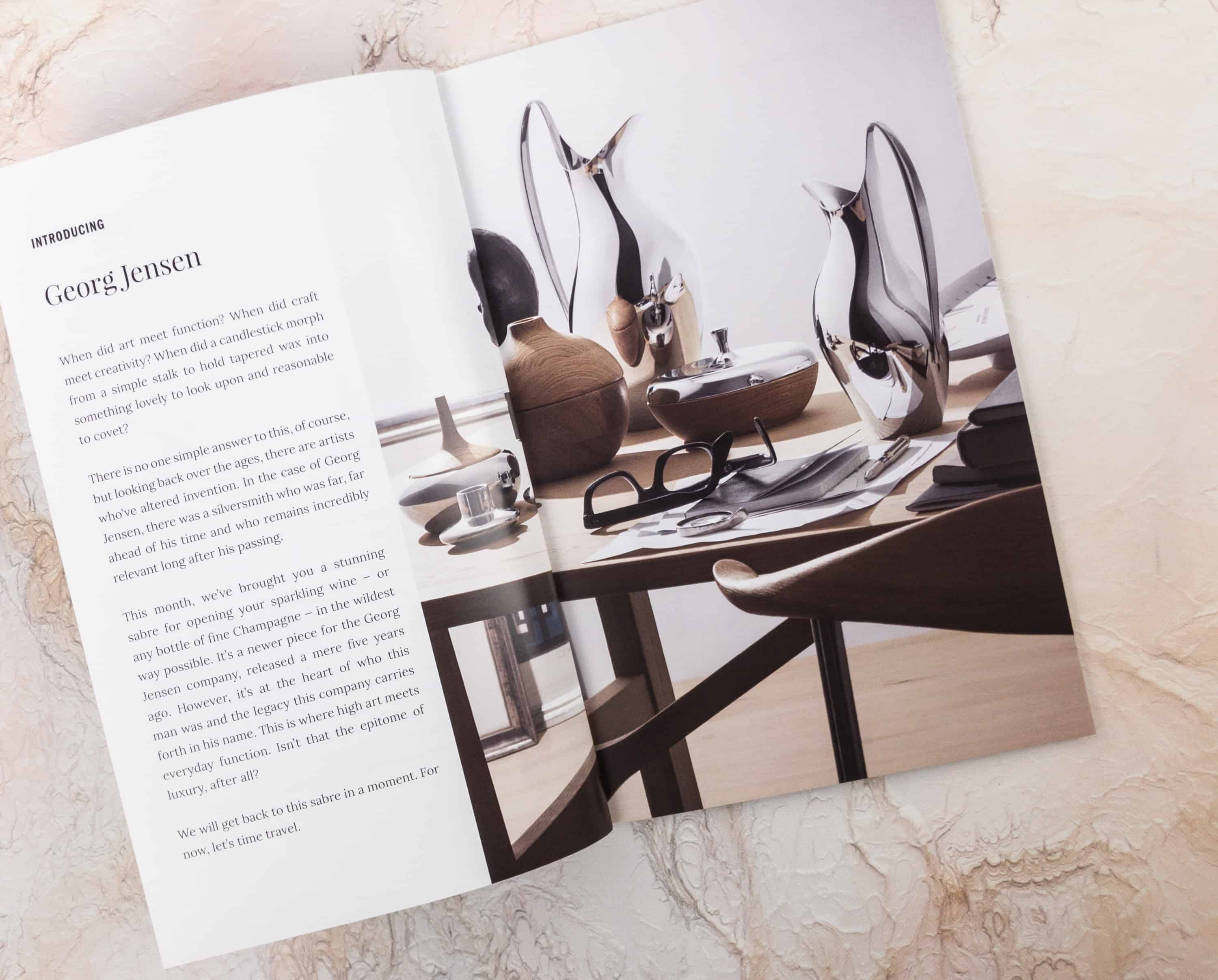 Robb Vices says this saber is "where high-art meets everyday function." It is produces by legendary Danish design house Georg Jensen. The booklet has a 20-page feature on the history and various product offerings of Georg Jensen — predominantly polished stainless steel tableware and decor.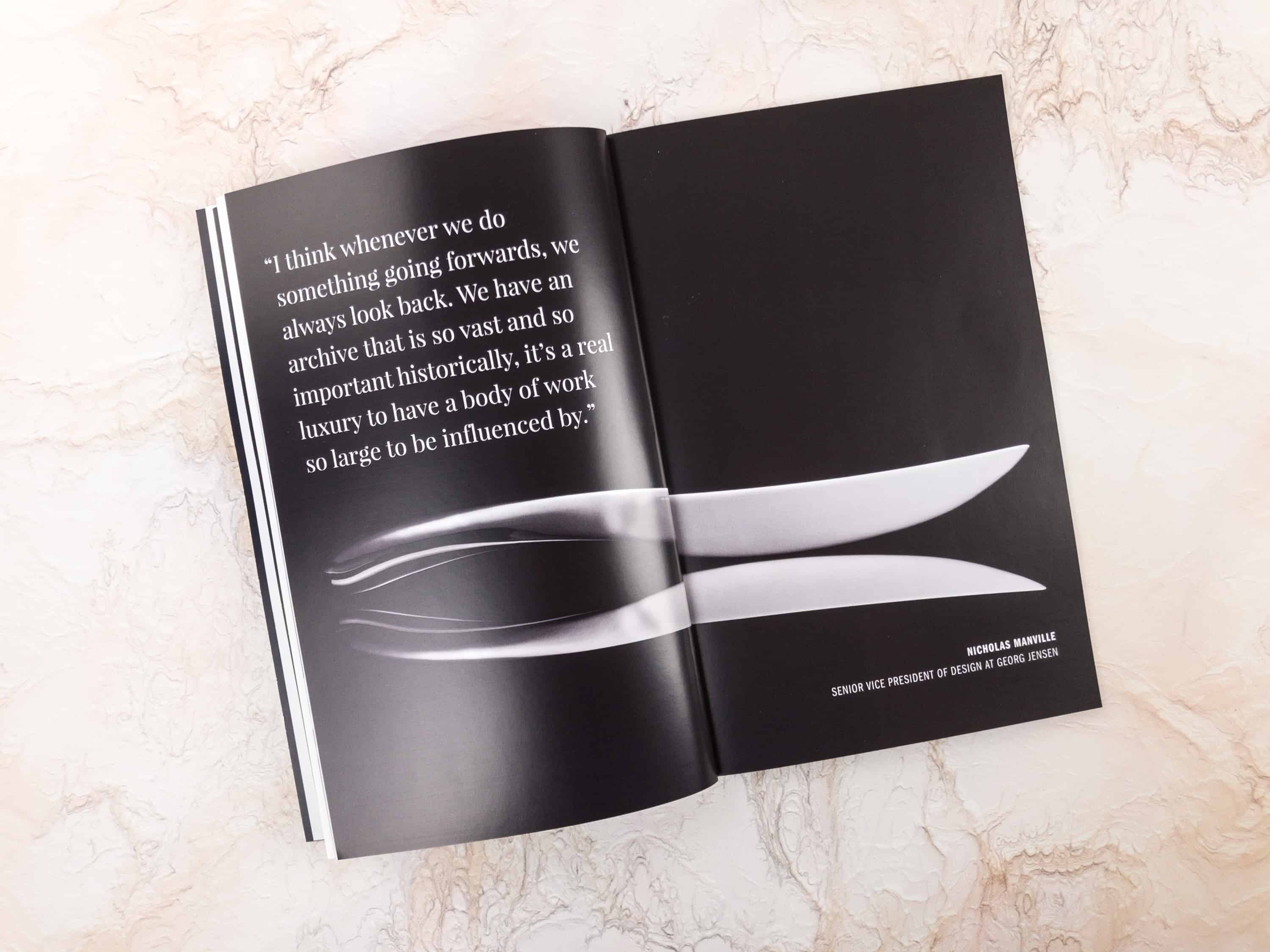 I think whenever we do something going forwards, we always look back. We have an archive that is so vast and so important historically, it's a real luxury to have a body of work so large to be influenced by. — Nicholas Manville, Senior Vice President of Design at Georg Jensen
The blade is blunt, but sabering involves knocking the lip off the bottle using the wine's own pressure, so sharpness isn't needed —  it's the impact that matters.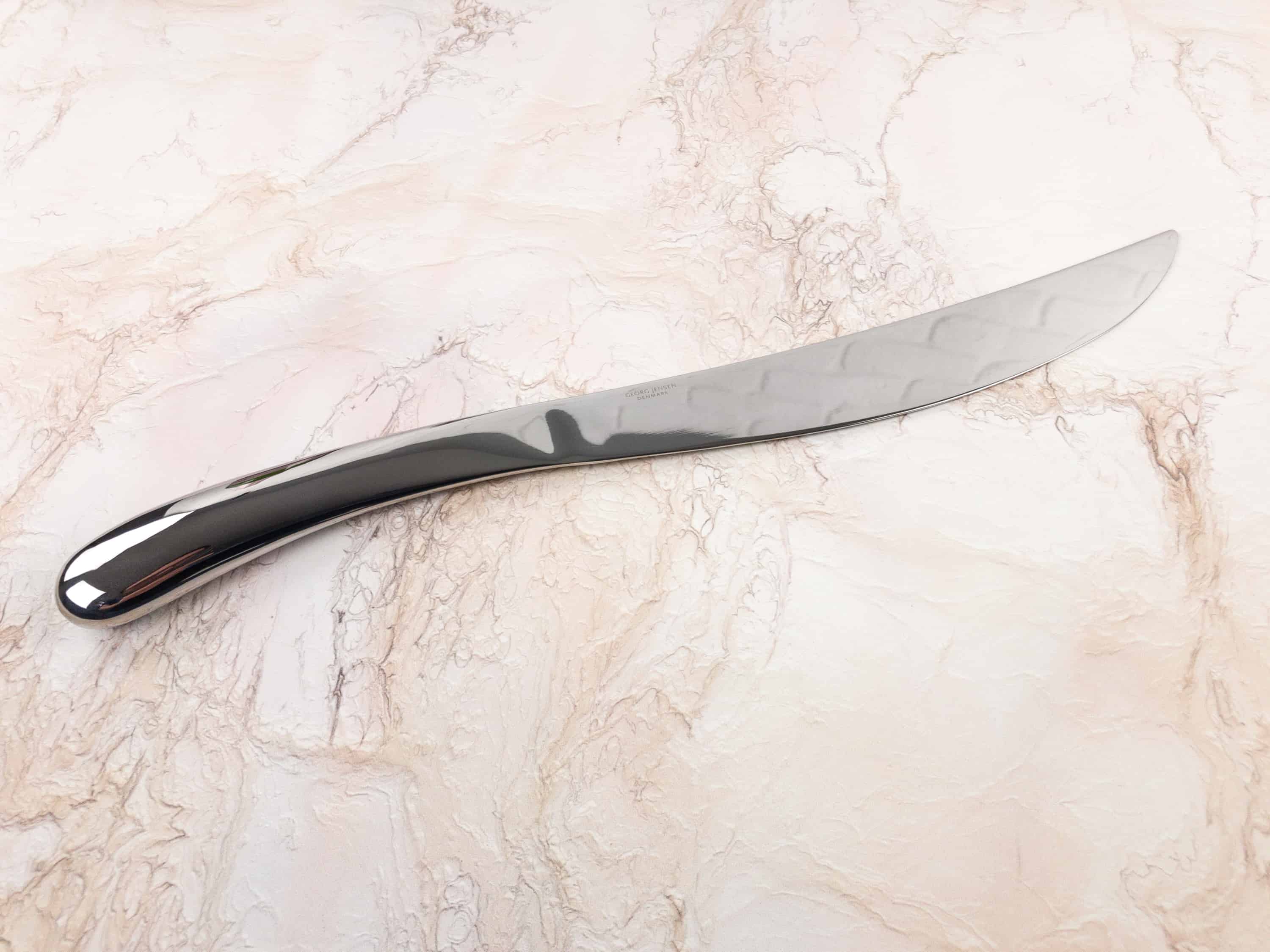 It's so sleek and perfectly shaped! It has a gorgeous polish and nice heft to it.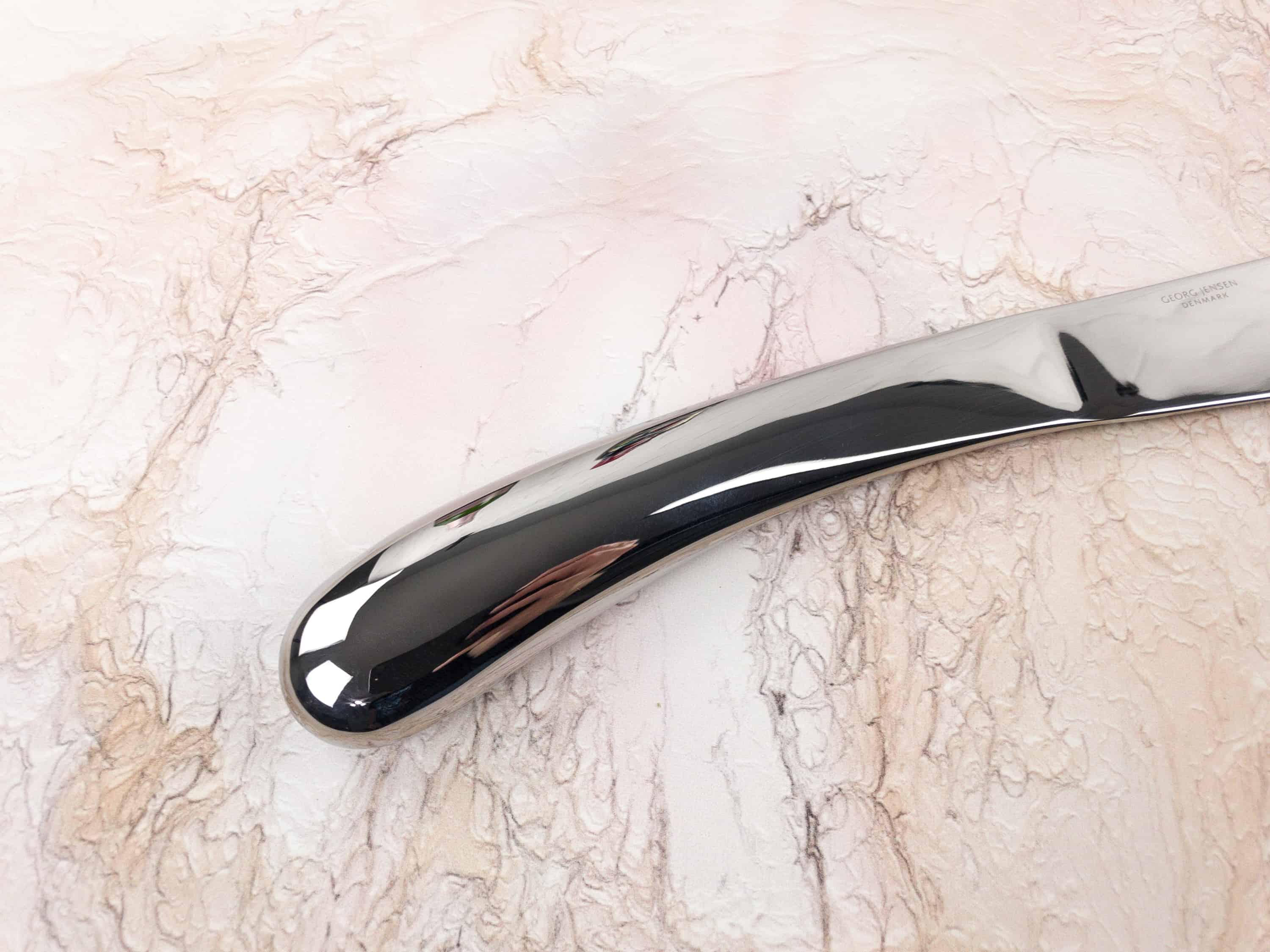 Surprisingly, the sabre has a comfortable grip. Fashioned from a single piece of metal, it is as full-tang as you can get!
The mirror finish makes this tool even more stunning.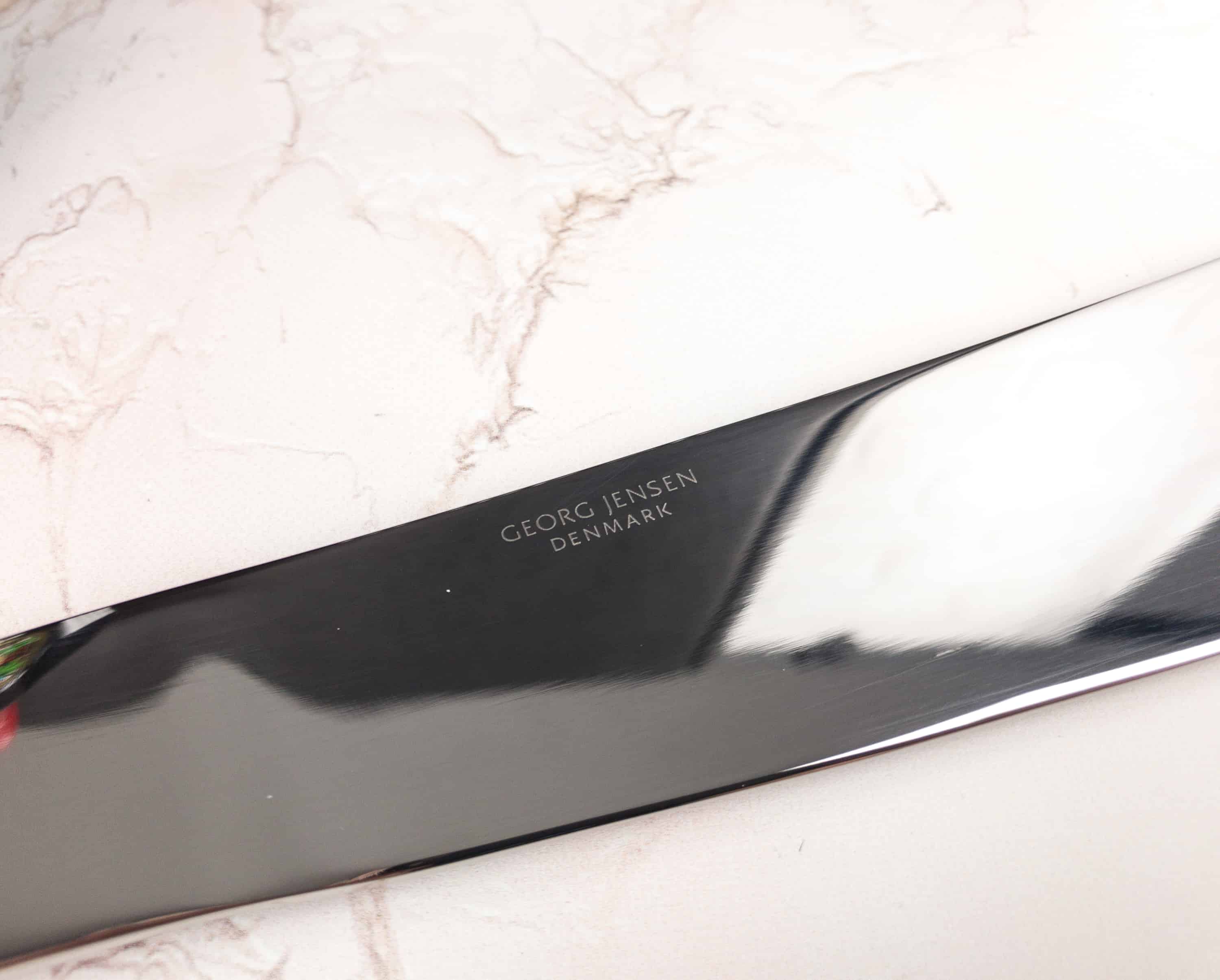 It will surely make any celebration fancier! The blade is engraved with the Georg Jensen mark, and you can have your saber custom engraved by the Georg Jensen shop in New York. You have to contact the store for info — the engraving itself is free, though I imagine you are responsible for transport costs.
There's also a 15% off coupon code exclusive for Robb Vices members!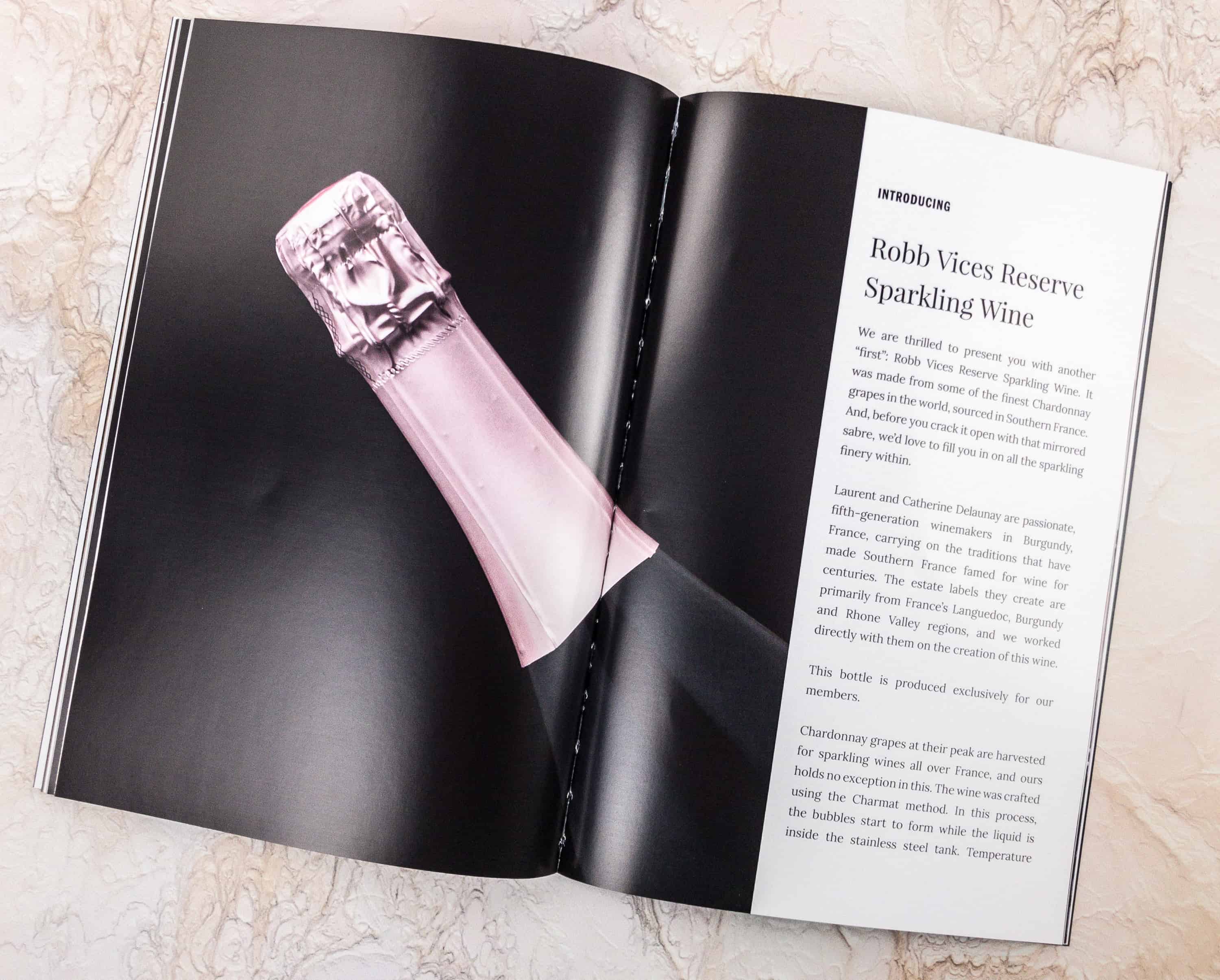 Robb Vices Reserve Sparkling Wine ($39.95) Now that we have a sabre, it's just fitting to receive a bottle of sparkling wine!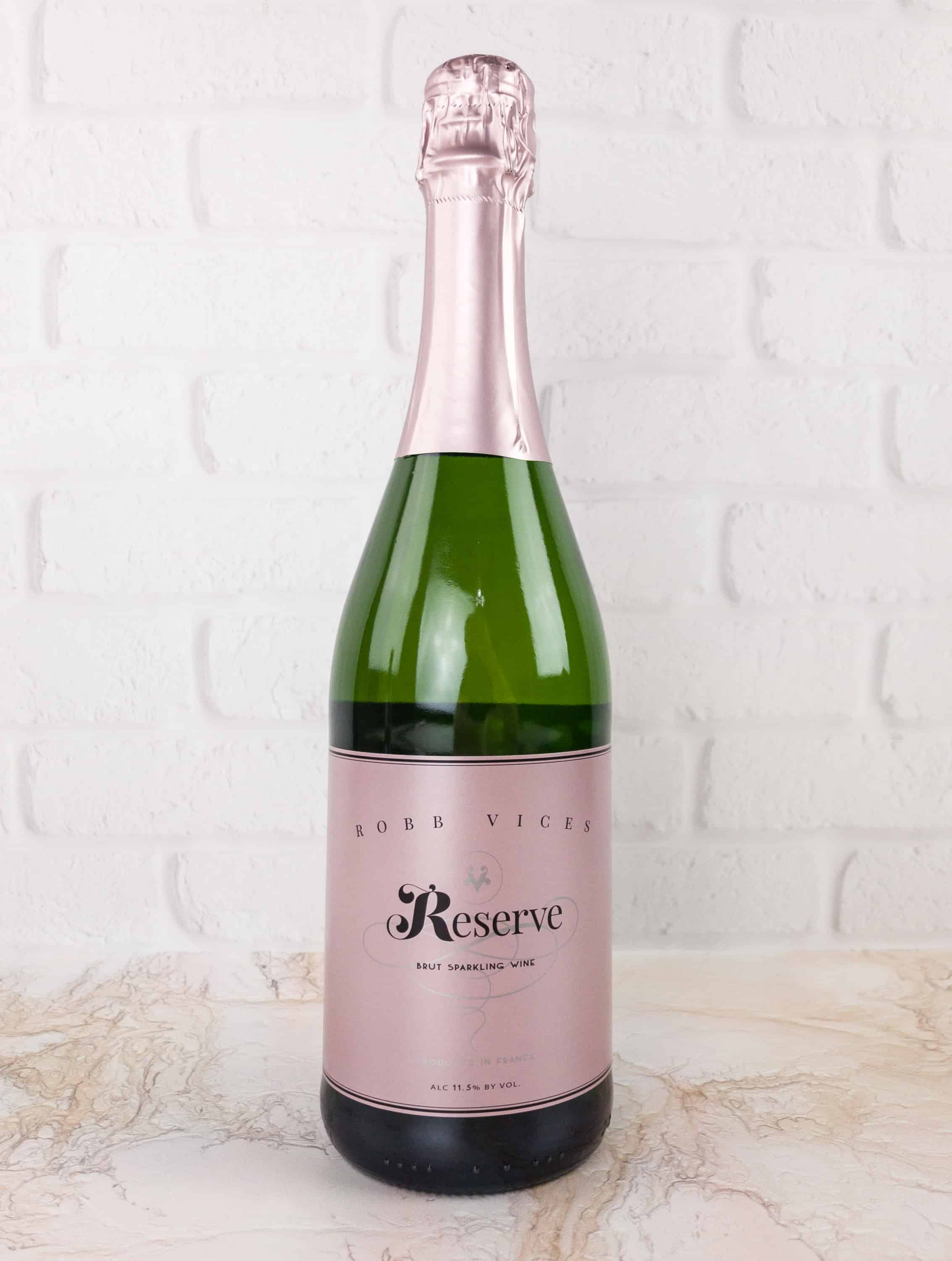 It's the first sparkling wine from Robb Vices, and it is made from Chardonnay grapes and bottled in Southern France.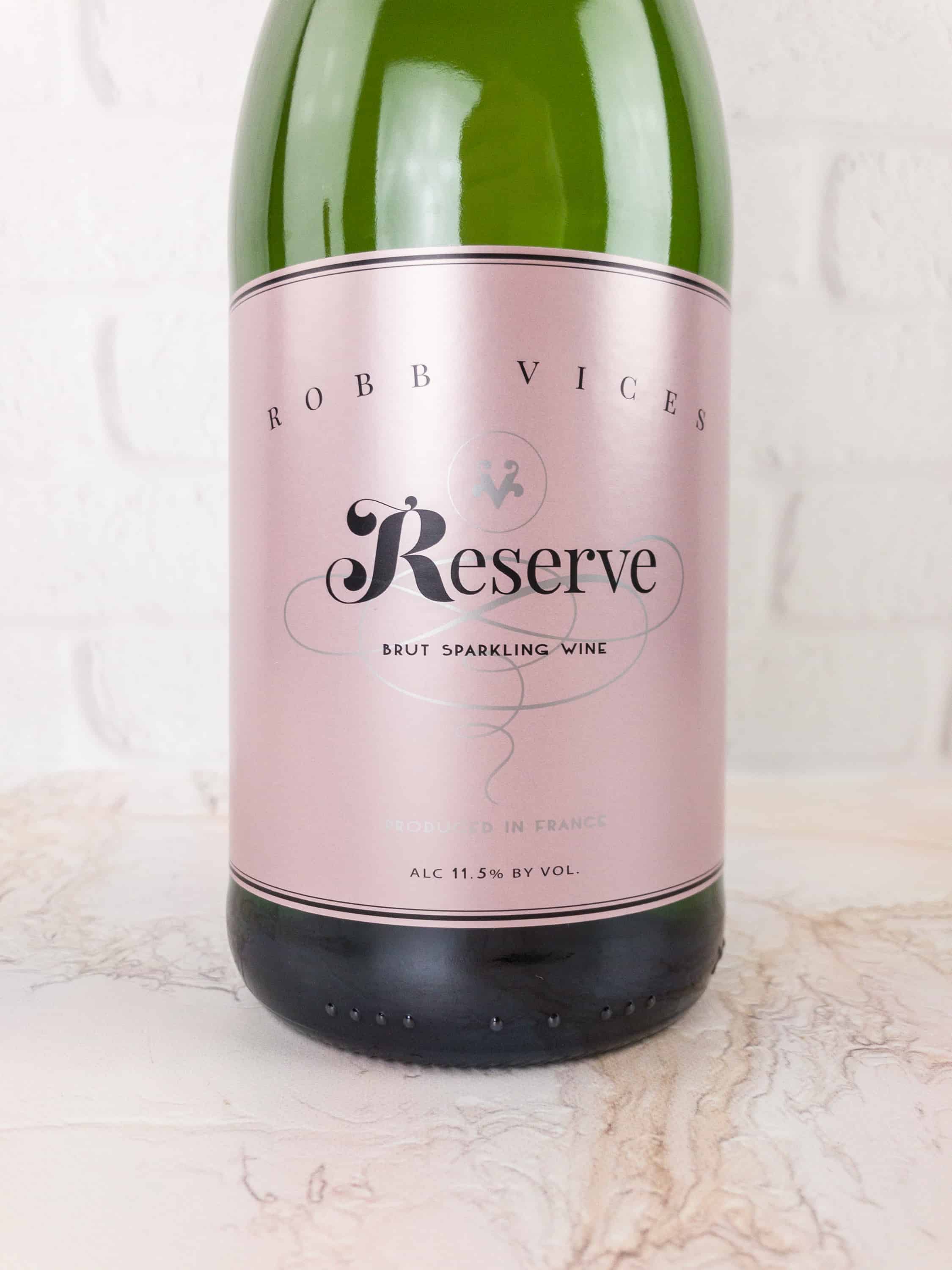 The wine was crafted using the Charmat method. It is a process where the bubbles start to form while the liquid is still inside the stainless steel tank.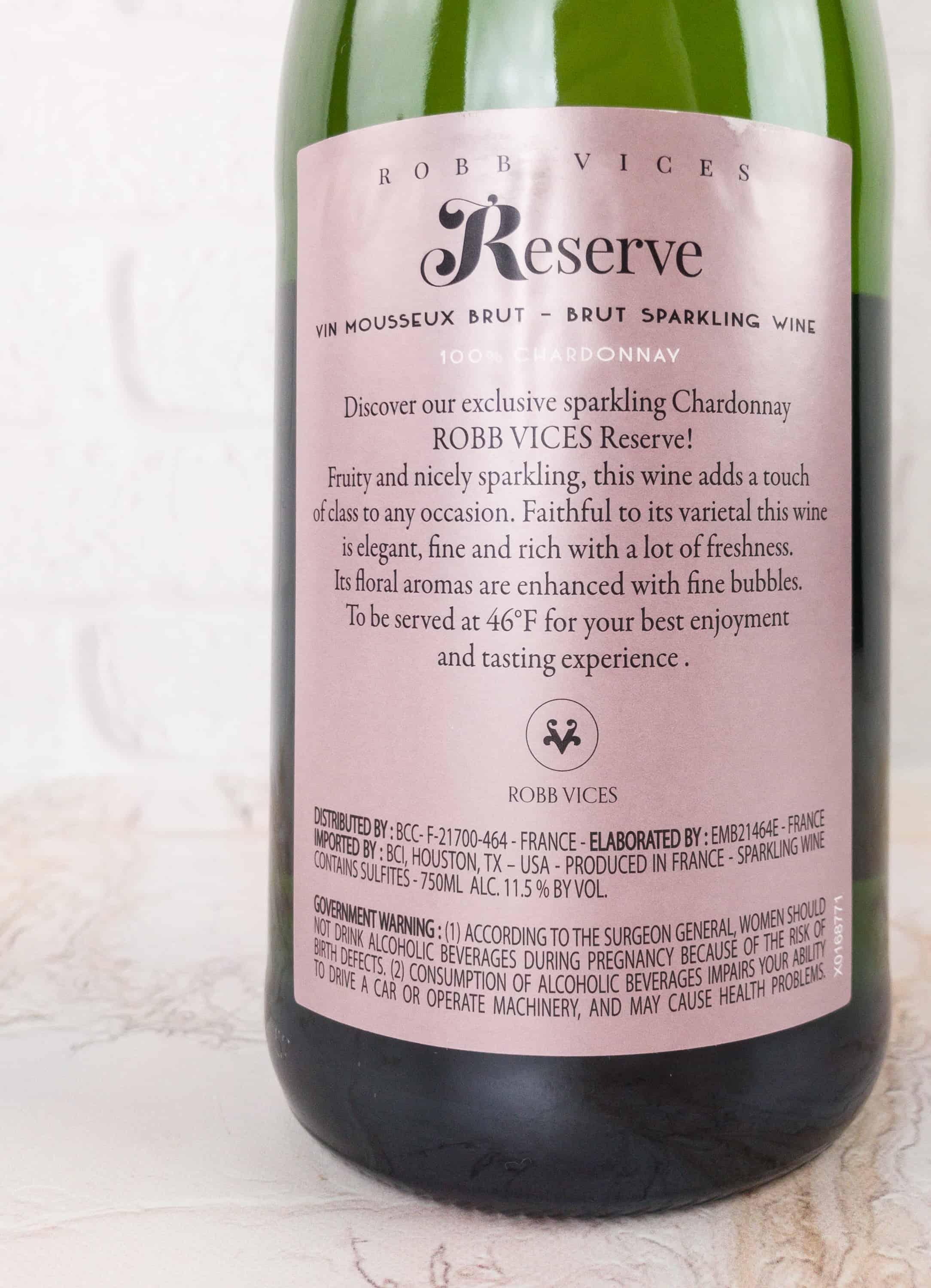 It has a fruity taste and a floral aroma, a perfect drink for any celebration or even when you just want to relax by yourself.
The House Of Gabriel Boudier Creme De Cassis De Dijon ($32.99) Not one but two potables were included in this month's box! The second one is Creme de Cassis, a liqueur made with ripe blackcurrant berries.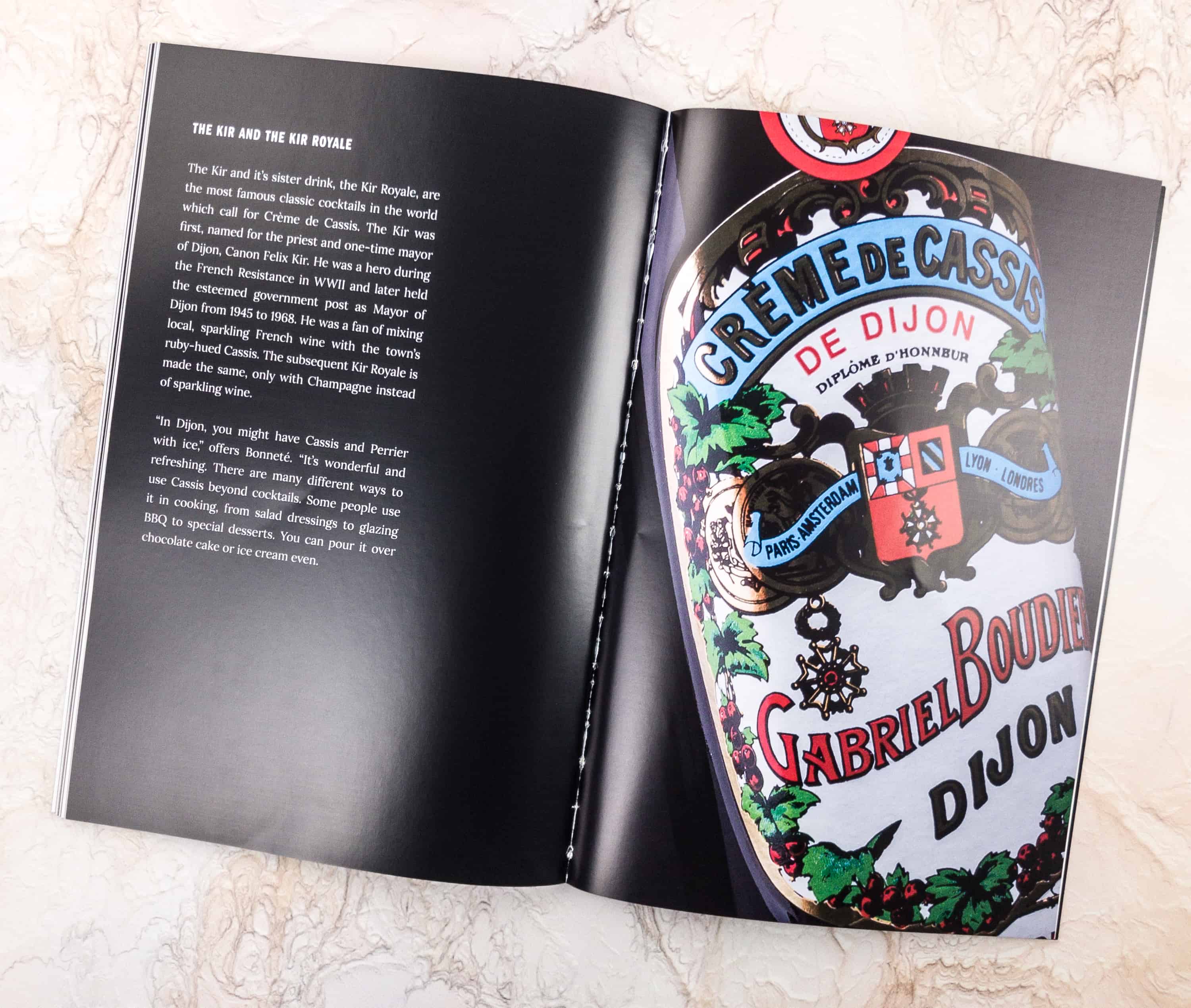 Its fruity flavor is widely enjoyed in cocktails, notably the Kir Royale, but there are many other ways to use it.
It can also be used in cooking, like in salad dressings and desserts. It's also an ideal glazing for barbecue!
The label even suggests to have it with sorbet or ice cream.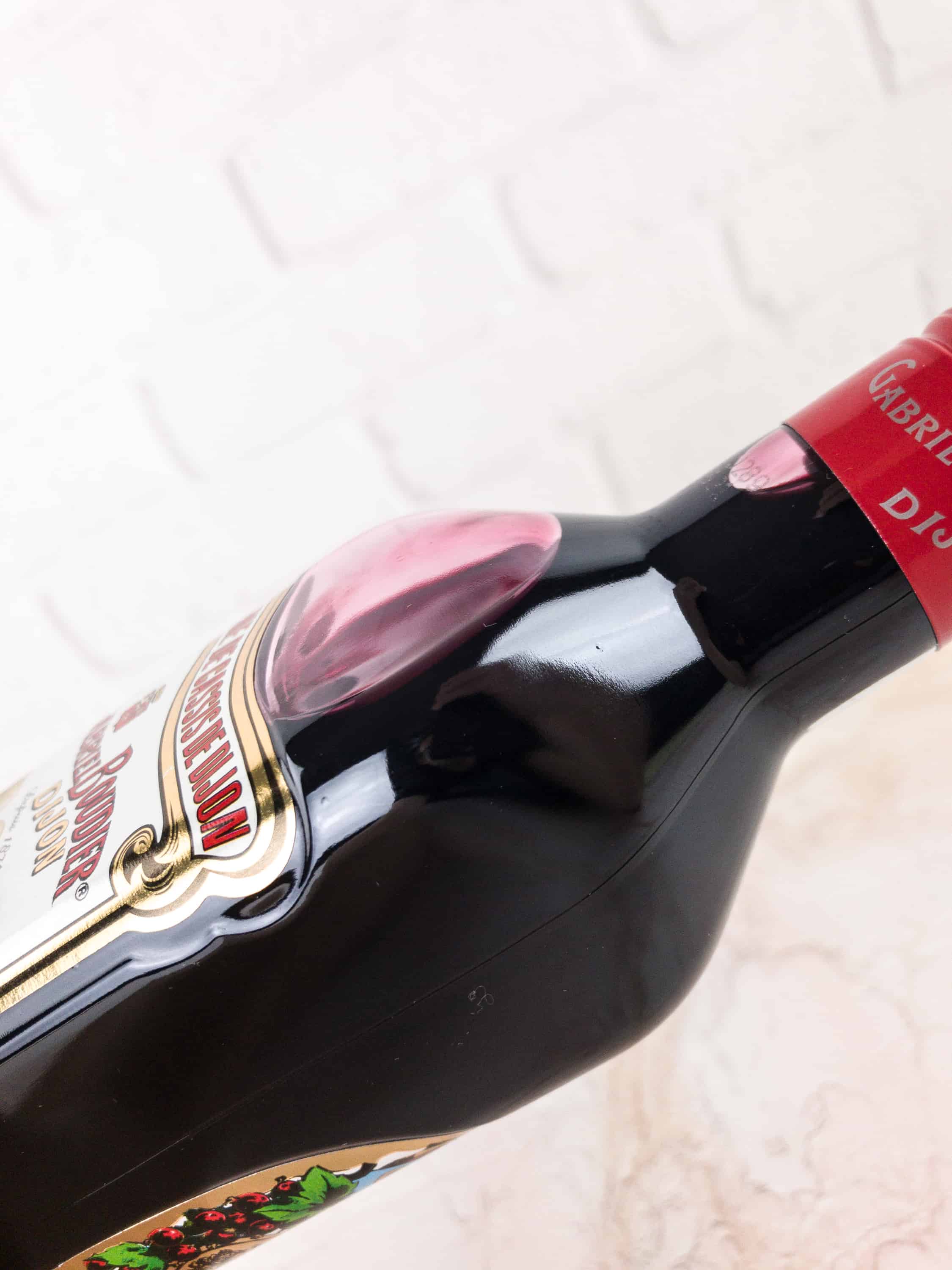 It's rich and creamy, while the color is actually deep violet.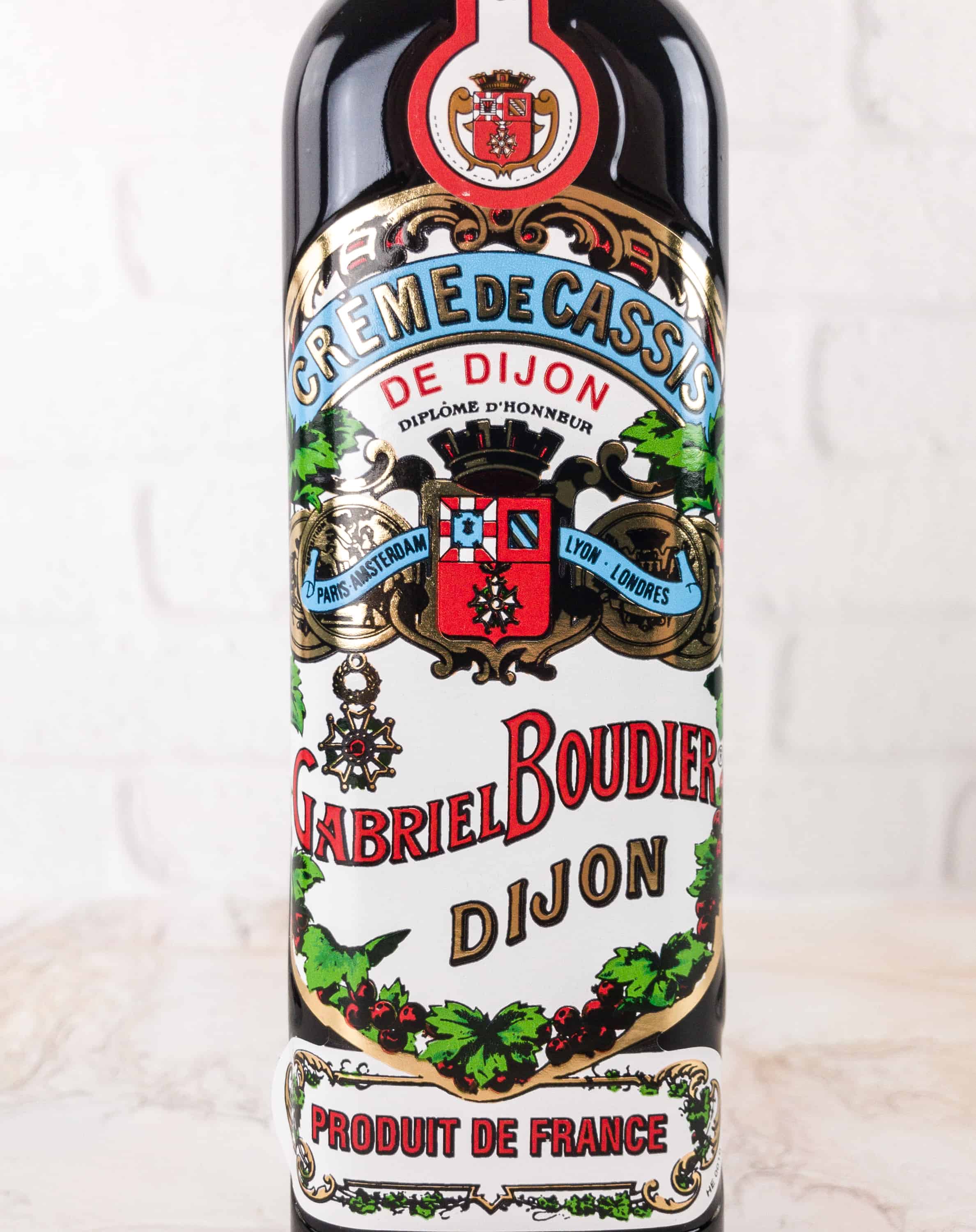 The company's history dates back from 1909 when Gabriel Boudier established the business at Boulevard de Strasbourg in Dijon, France.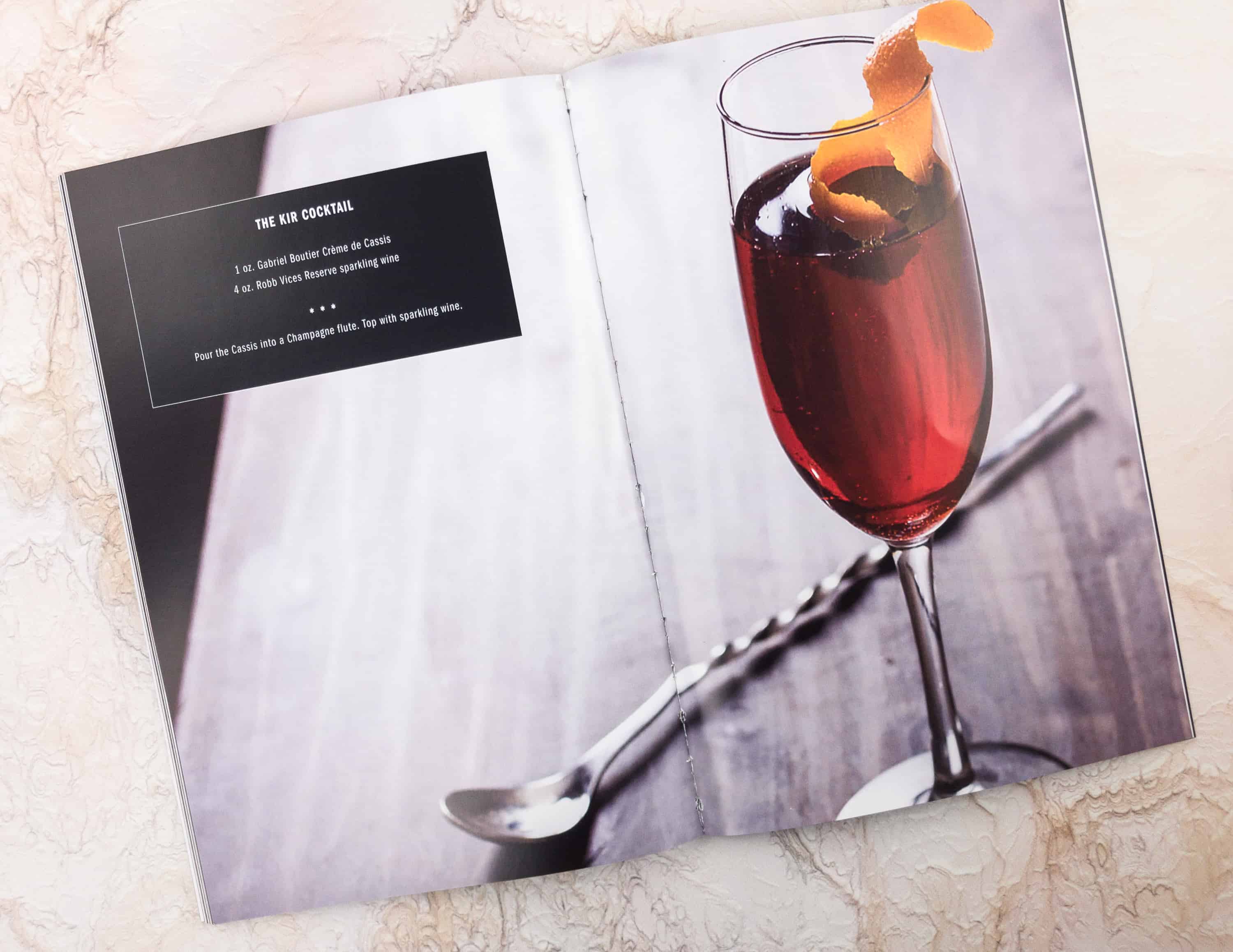 The booklet included The Kir Cocktail recipe, similar to the Kir Royale (which uses Champagne), but made with our lovely Robb Vices Sparkling Chardonnay.
There is also a recipe for poached pears, made more tasty with Creme De Cassis syrup.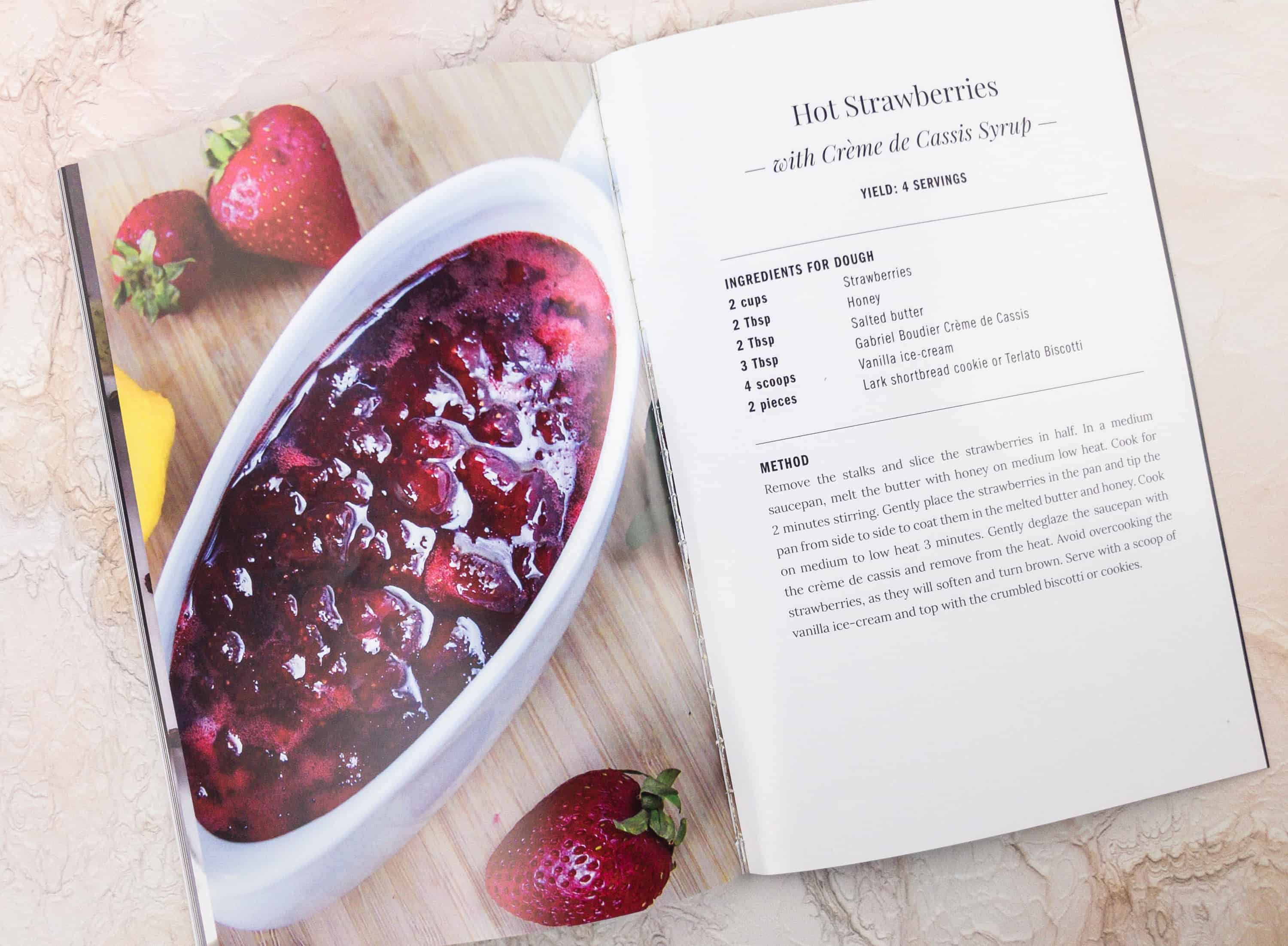 Hot strawberries with Creme De Cassis syrup actually sounds good. I might give it a try!
Robb Vices never fails me when it comes to value and curation. Right upon opening the box, I couldn't help but express how delighted I am about the items. Everything's so beautiful! The sabre is definitely my kind of tool, and I thought is was only fitting that Robb Vices has its own wine label. Also, this month's retail value totals to $267, which is almost triple of the box's monthly price! This subscription is such an awesome way to indulge and it would make a perfect gift to anyone who has an opulent taste!
What do you think of this month's box?