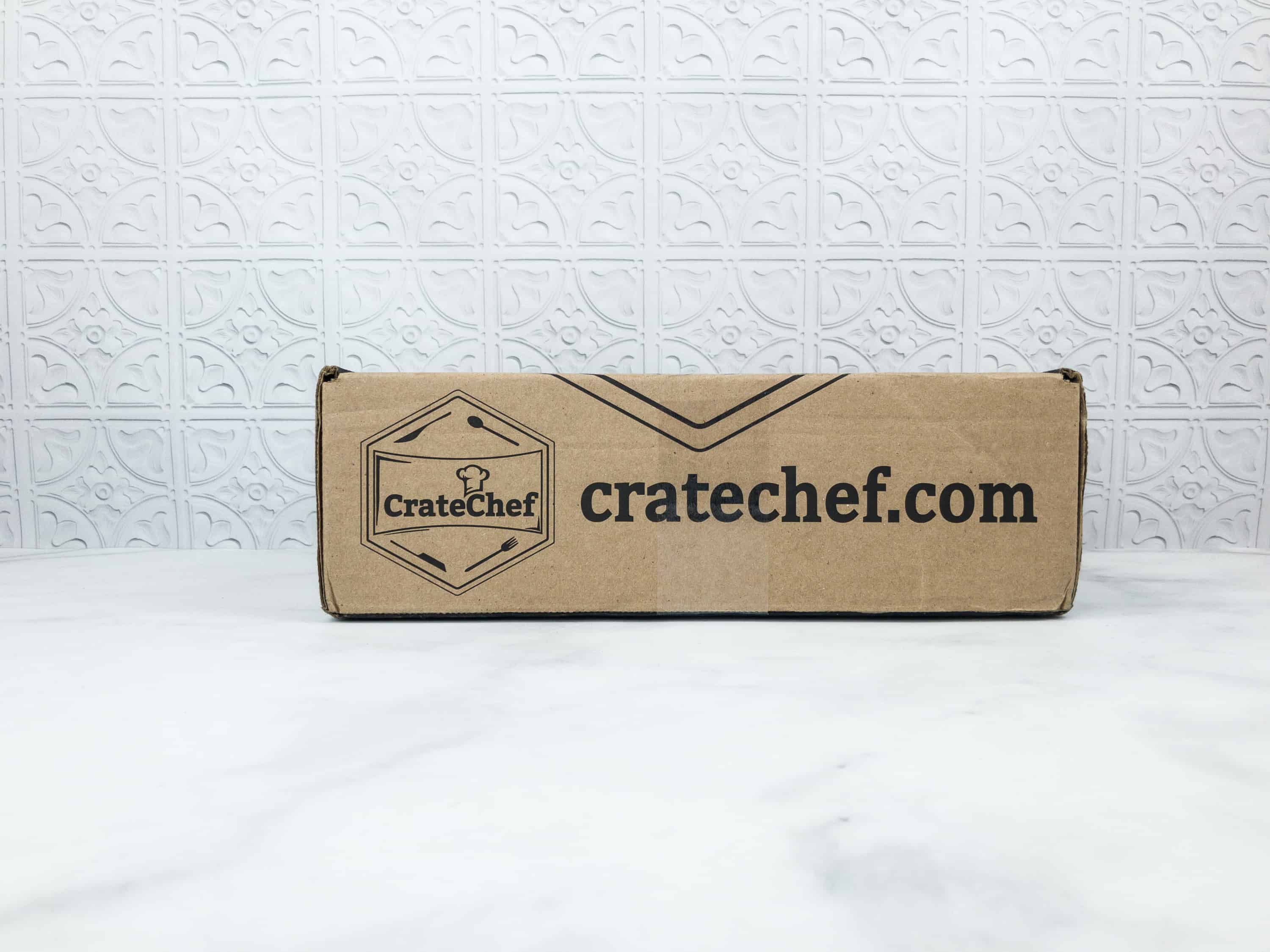 Crate Chef is a bi-monthly subscription that sends a specially curated box filled with a well-known chef favorite kitchen items, food products, as well as selected recipes. Each month costs $45.
DEAL: Save 10% off your first order with coupon code HELLO10.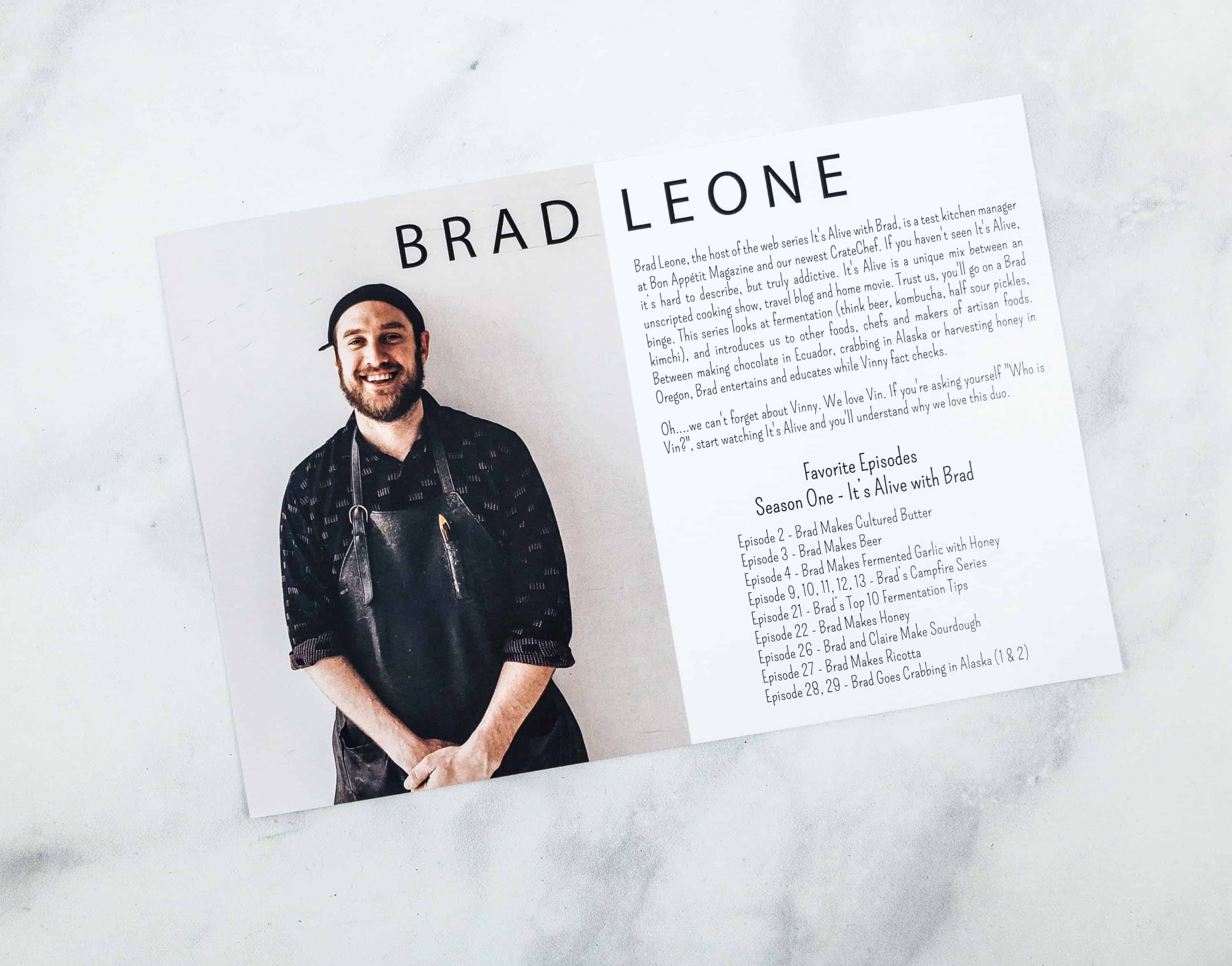 Each month, Crate Chef collaborates with a different famous chef to bring you products that will up your cooking game. This month, they collaborated with Brad Leone. Chef Brad hosts "It's Alive with Brad," a web series focused on fermented and cultured foods — stuff that's literally alive when you eat it.
The back of the card lists everything in the box and gives some tips on recommended uses. Some of the items are featured in Chef Brad's series, and the card points out the episode in which the topic is treated.
A Q&A with Brad Leone card gives us a look at his culinary viewpoint and some fun insight into the making of his series.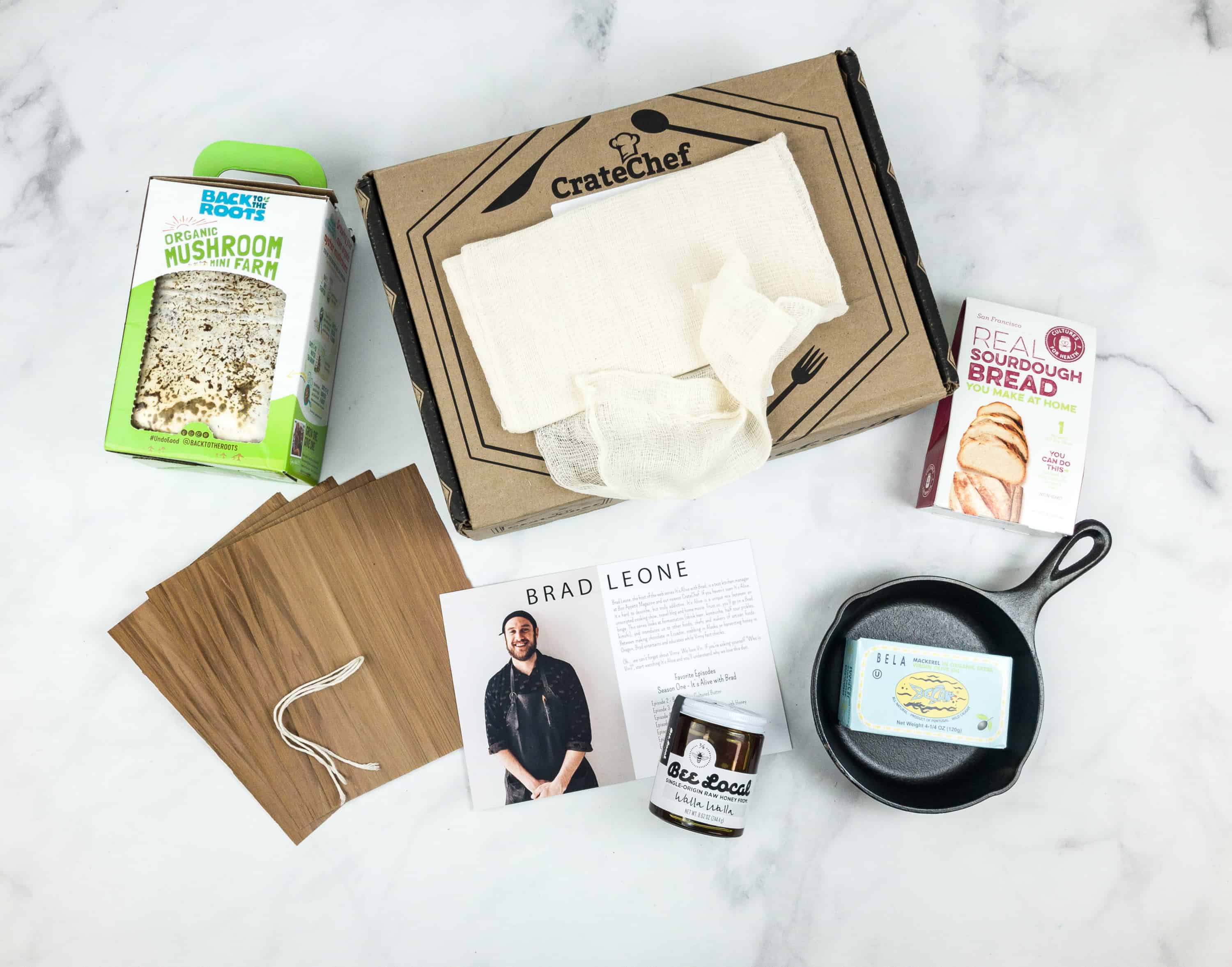 Everything in my box!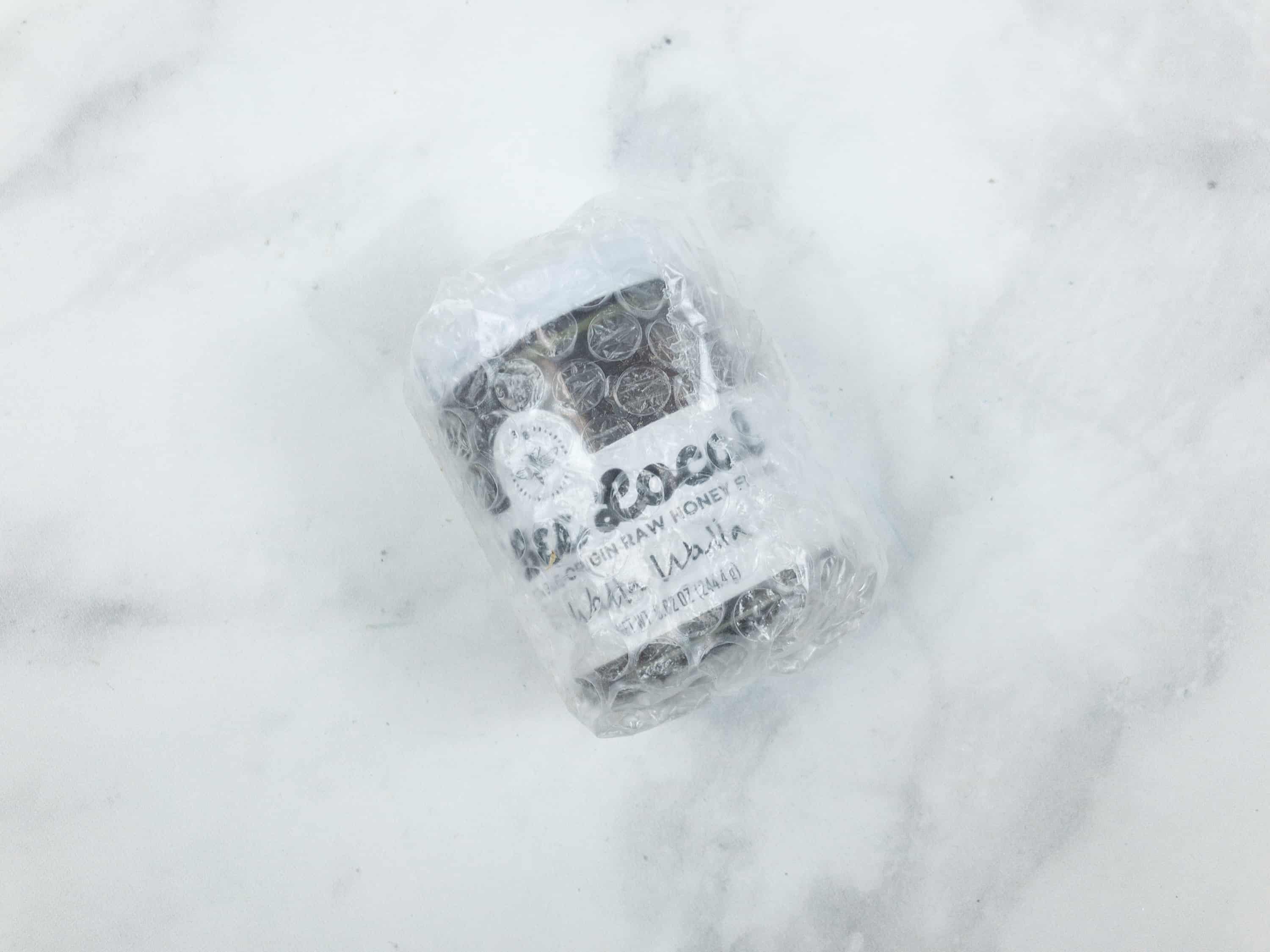 Everything was carefully packed, with some of the items covered with bubble wrap for protection.
Bee Local Single-Origin Raw Honey ($14.50) Bee Local harvests its honey from local hives in the valleys of  Pacific Northwest. This jar is from Walla Walla in Southeast Washington state.
Eating Bee Local honey is like sampling single origin coffee or chocolate. You get a flood of unique flavor notes that reveal the terroir of the product — in this case, the local flora — something that gets lost when honey from many regions is blended. Its sweetness starts out flowery and bright, then finishes with a fruity flavor and a kick of spiciness, reminding me of apricots and figs!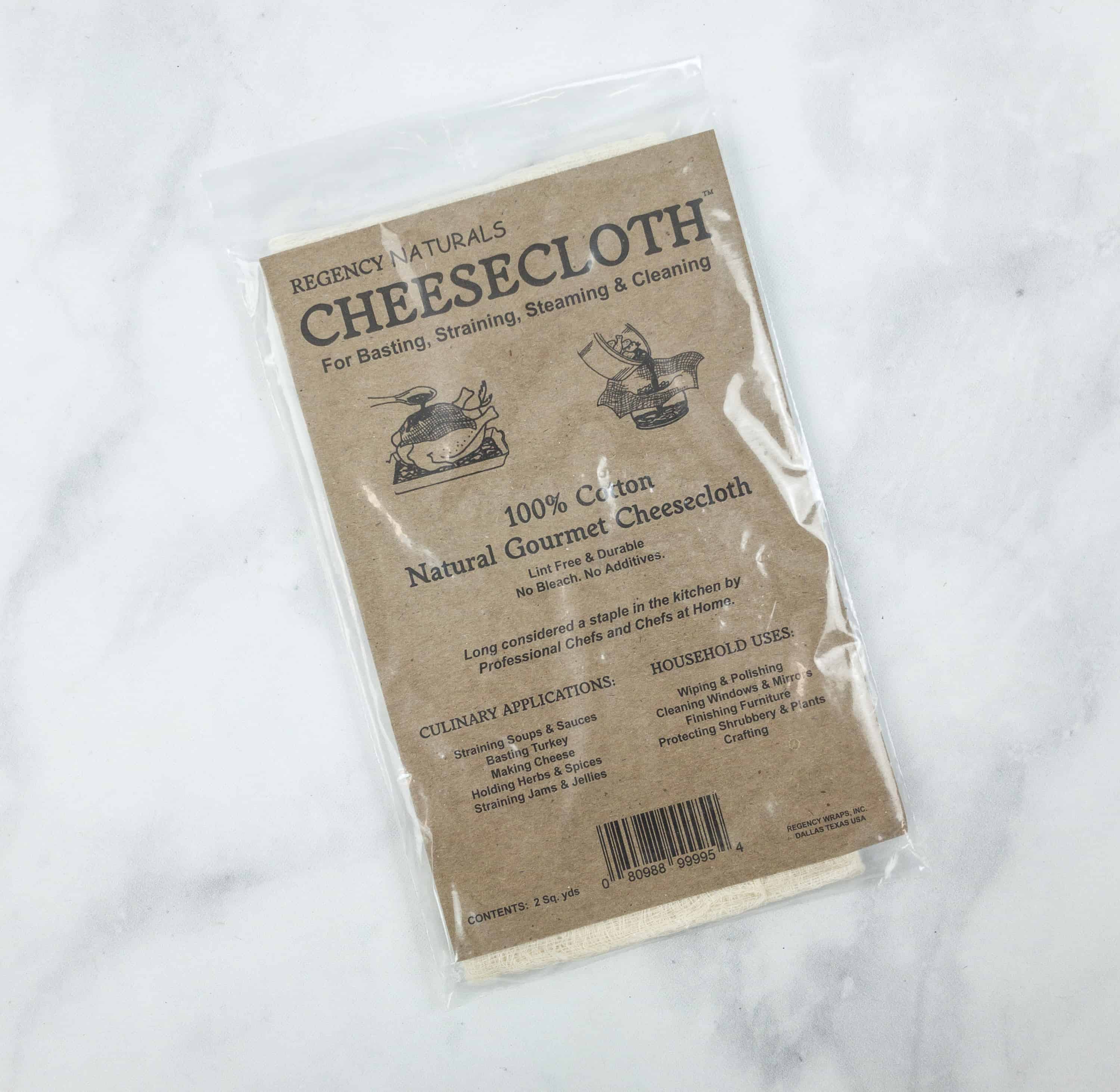 Regency Naturals Cheese Cloth ($3.99) This cheesecloth is made from 100% cotton and is primarily used for straining, steaming, blanching, or cleaning.
The cheesecloth measures 2 square yards which is pretty long enough for household uses. It is also lint free and lightweight. This is an awesome utility item to have around the kitchen.
Lodge Cast Iron ($7.99) It's a multi-functional cookware made from cast-iron. This frying pan features a pre-seasoned and non-stick surface technology that makes cooking easier and more efficient!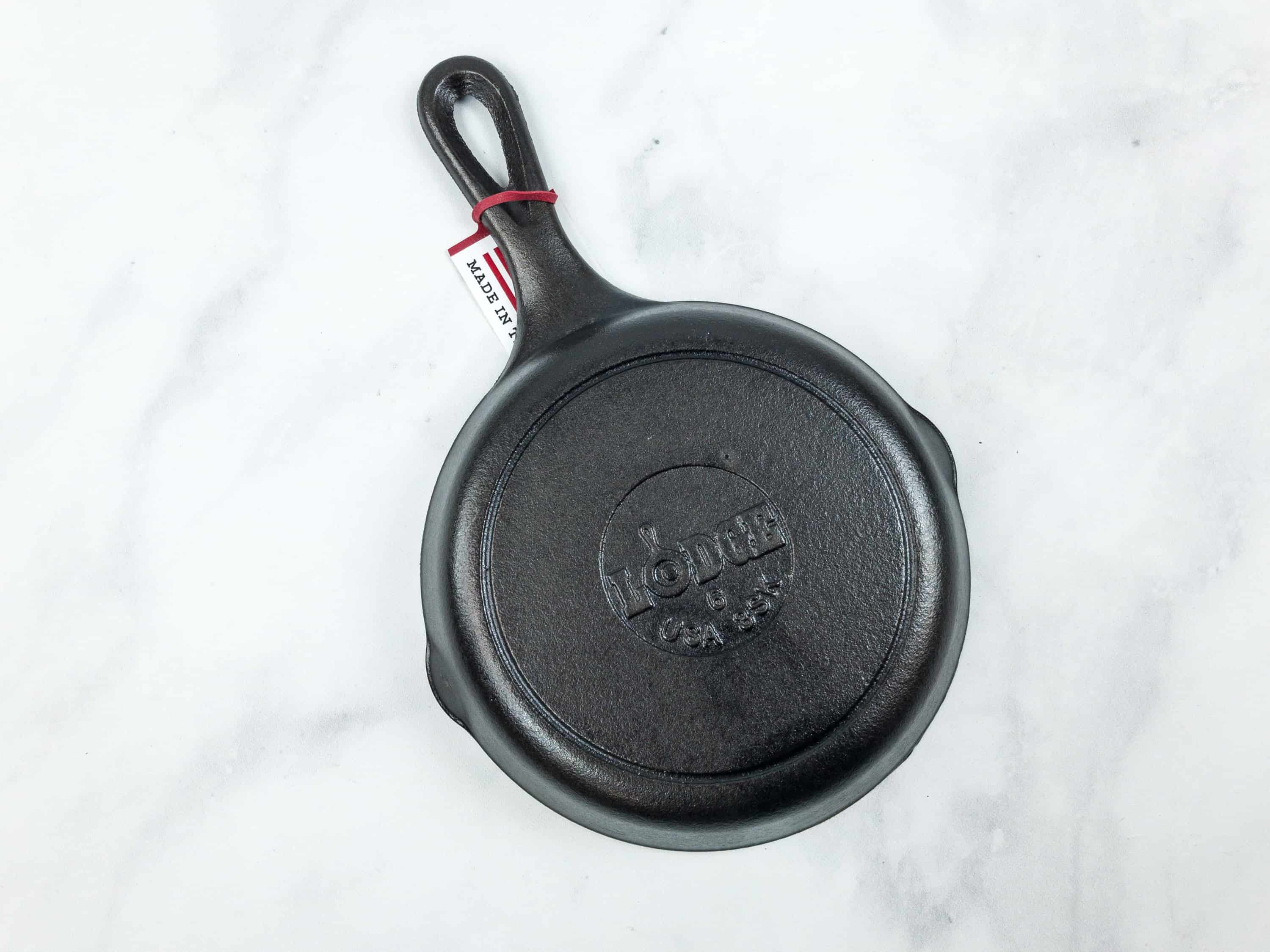 The pan has a 6.5″ diameter big enough to saute, sear, fry, bake, and stir-fry. It also has a tough handle with hole for hanging when not in use.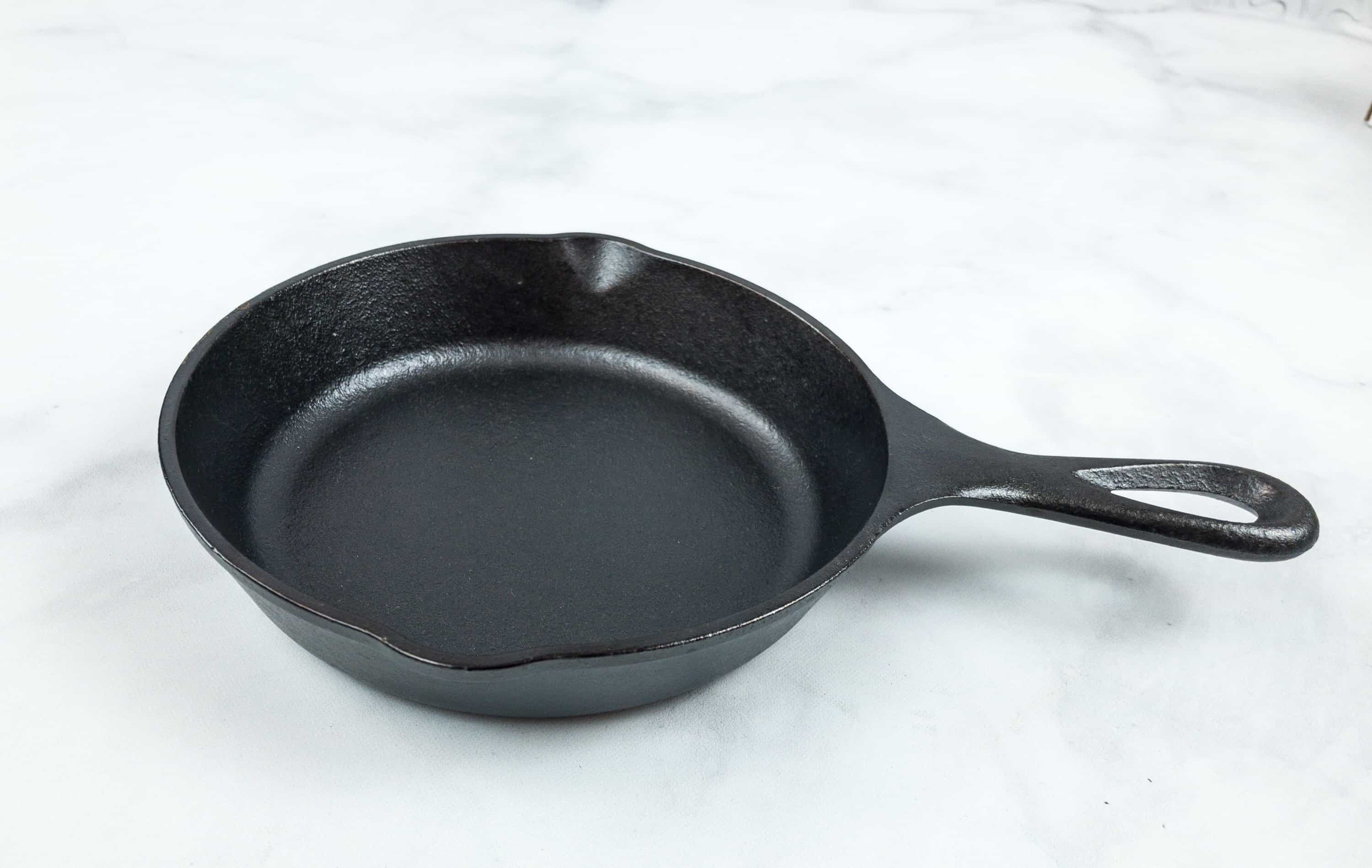 The cast-iron is the ideal metal to use for cooking because it has a superior heat retention that distributes heat evenly. This size is great for cooking up smaller items, and it is much easier to handle than a 10-12″ pan.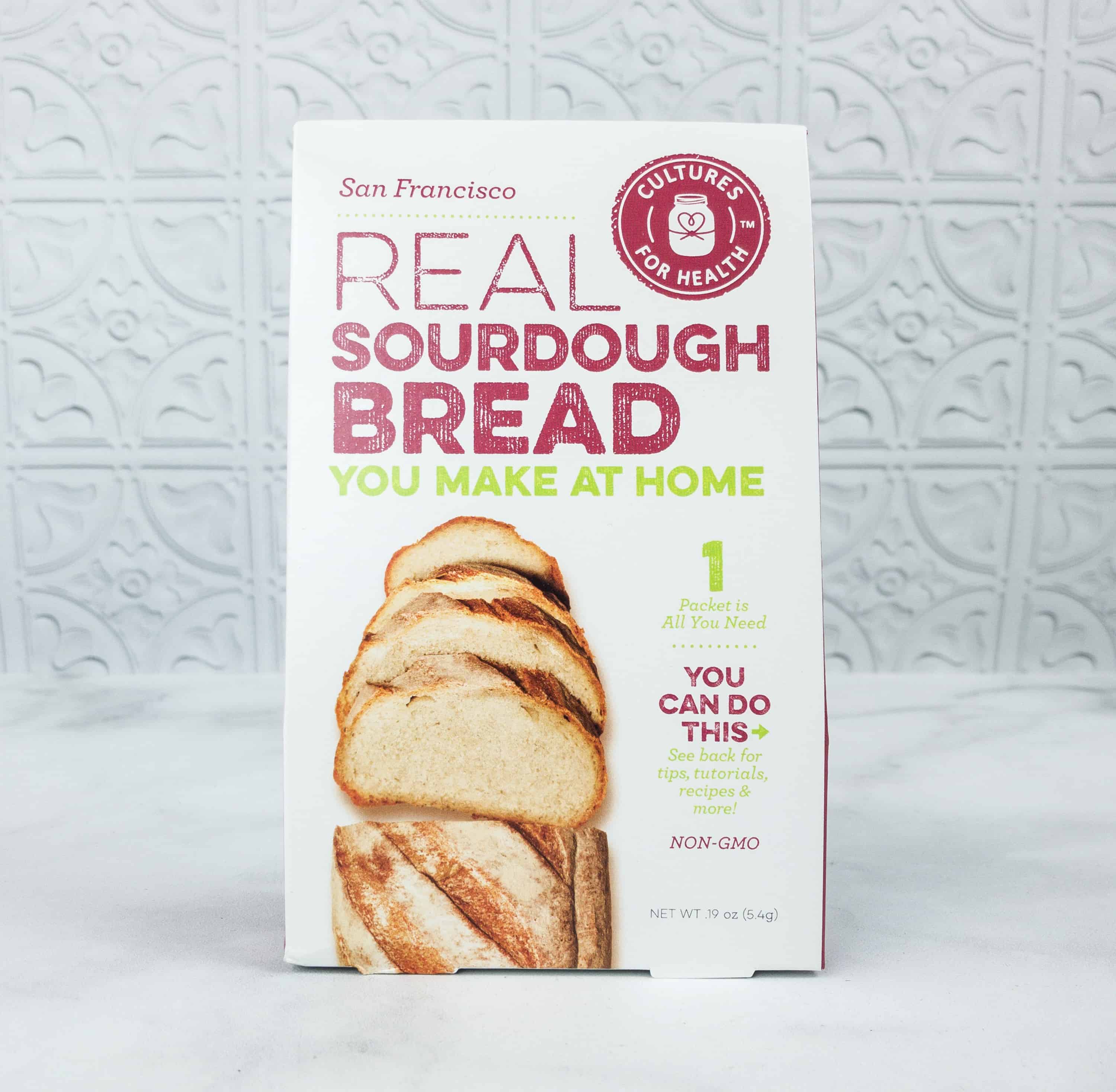 Cultures For Health Real Sourdough Bread ($19.73) San Francisco-style bread and pizza, anyone? We received one packet of this classic heirloom sourdough mix so we can make our own authentic sourdough bread at home.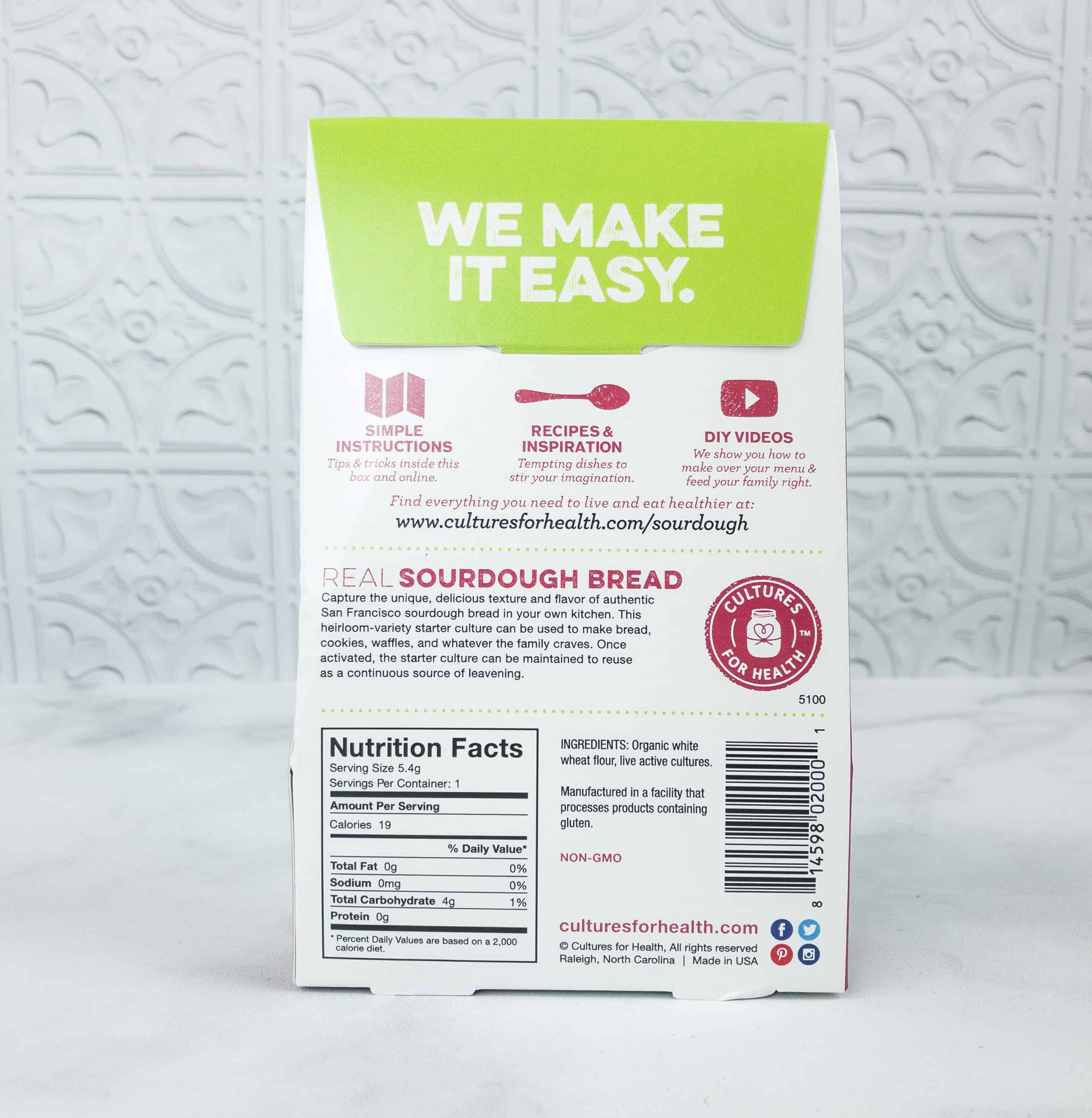 It contains organic white wheat flour and live active cultures, so you don't have to start completely from scratch.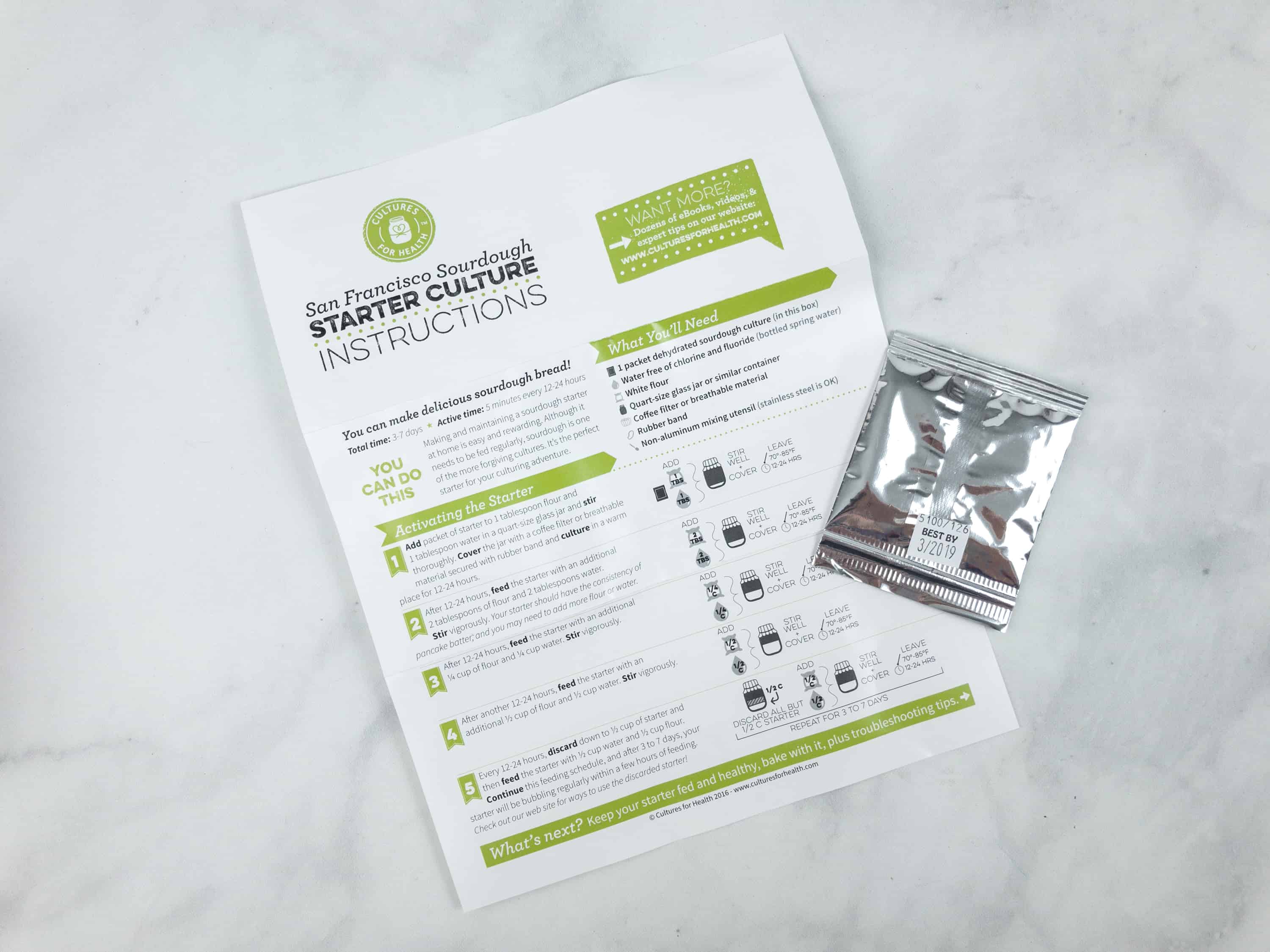 They provided a detailed procedure to create a perfect and delicious sourdough bread. once you've established your starter, you can make sourdough with it and keep it for starting future batches of dough.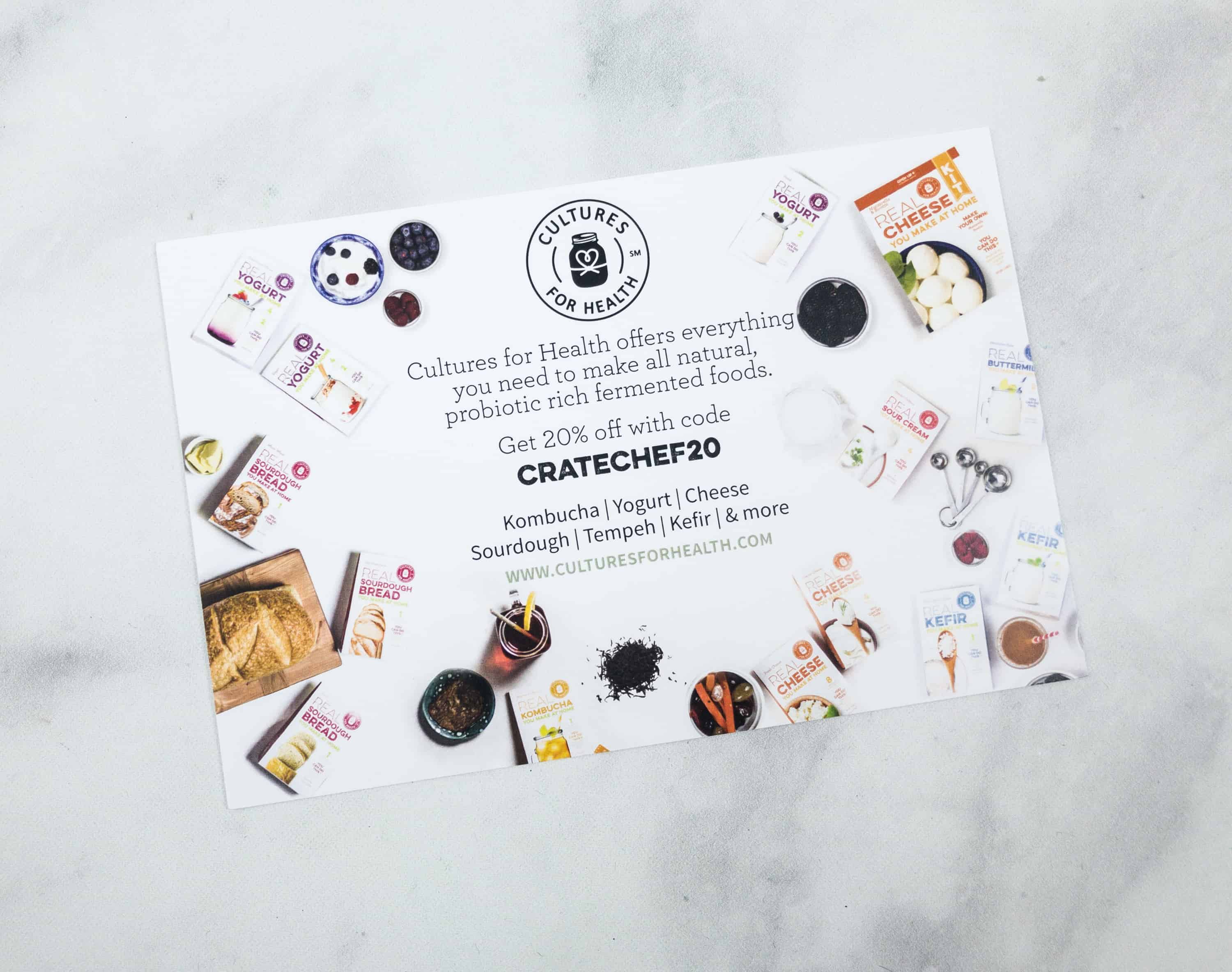 Also included is a 20% off coupon code for your next Cultures For Health purchase.
Wildwood Grilling Wraps ($4.99) We love grilling, so we were glad to see these grilling wraps in the box. They add a delicious, smoky taste to food. It's can be used with white fish, seafood, vegetables, and even fruit. You can also use it in the oven!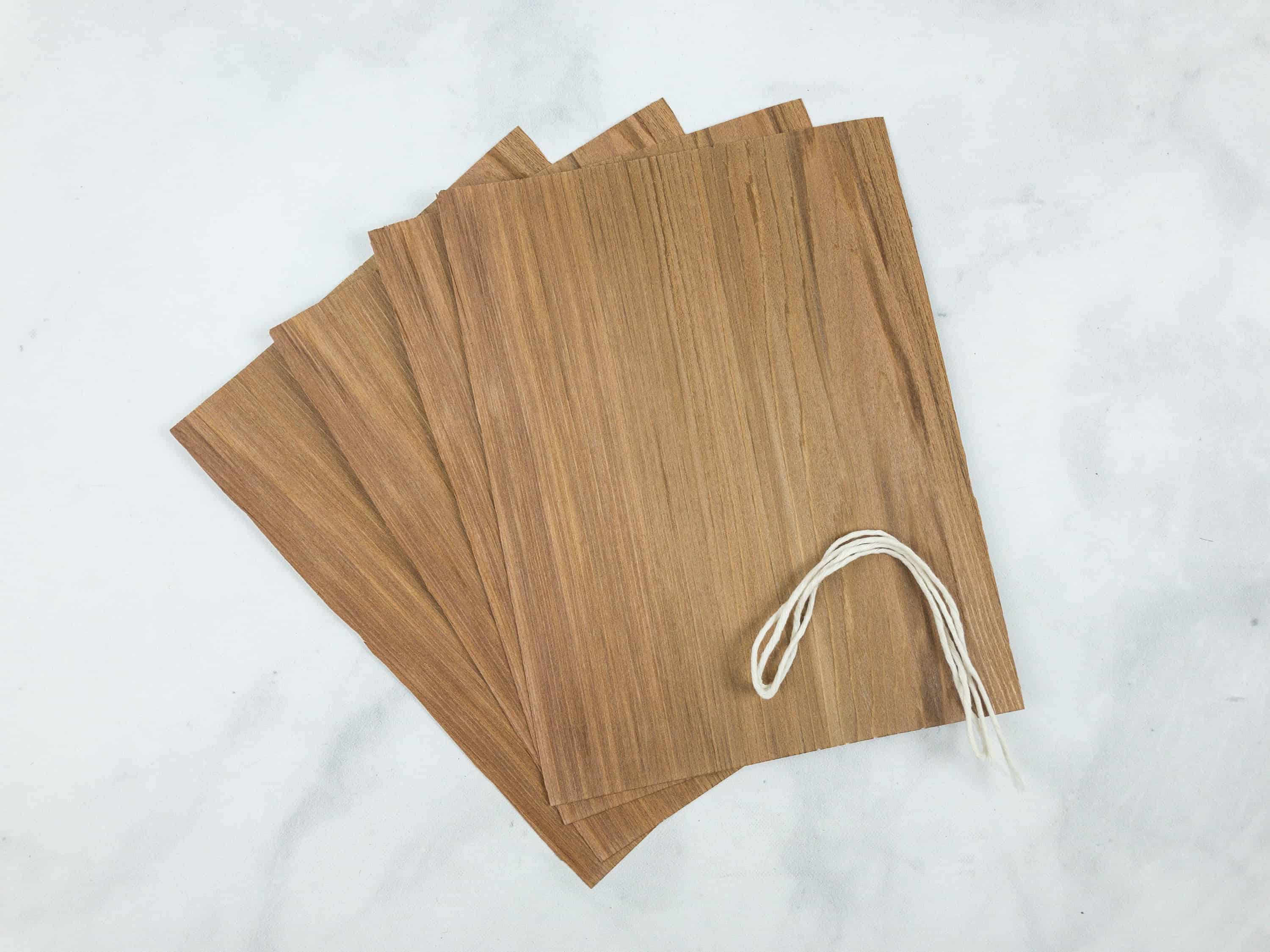 The info card listed theses as cedar wraps, but I think they are actually alder, based on the product packaging (and the fact that they don't smell like my shoe tree). The grilling wrappers infuse smoky flavor on your food while keeping it moist and juicy. They are like a cross between cooking on wooden planks and cooking en papillote.
It also includes a manual on how to prepare the Alder Wrapped Vegetables the Wildwood Grilling way!
Bela Mackerel In Organic Extra Virgin Olive Oil ($1.99) This delicious mackerel is made from all natural, all organic ingredients with extra virgin oil and sea salt.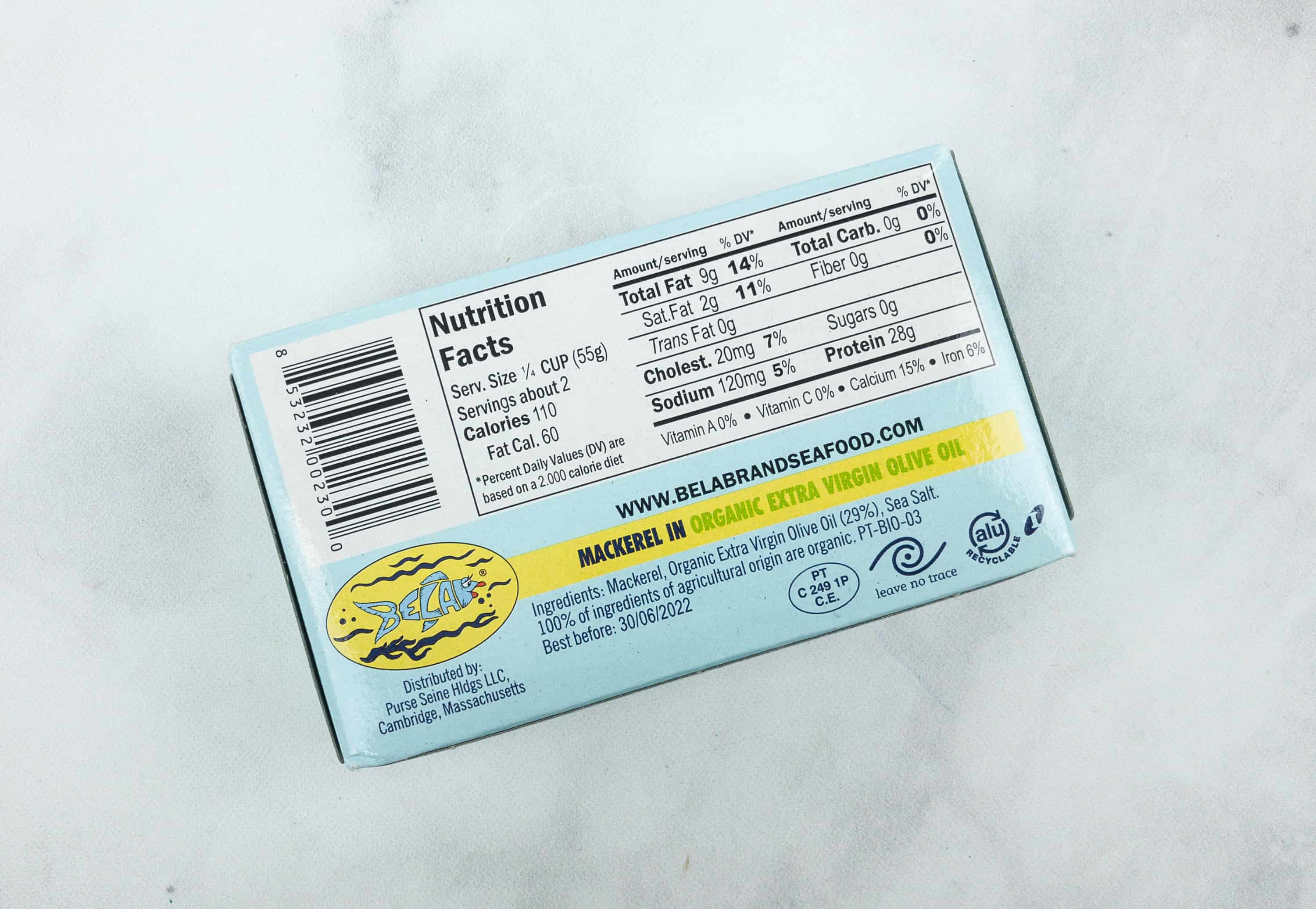 Each premium filet is wild caught and packed fresh within 8 hours of catch. Great for a lunch or snack, because you can eat them right out of the can!
Packed with the omega 3, protein, and calcium, these tiny fish are definitely a great appetizer, or even as an addition to a light lunch or dinner! I ate them as with a salad so I wouldn't miss out on my protein. You can eat everything in the can, but I like to pull out the spine — it's the only bit with any crunch to it.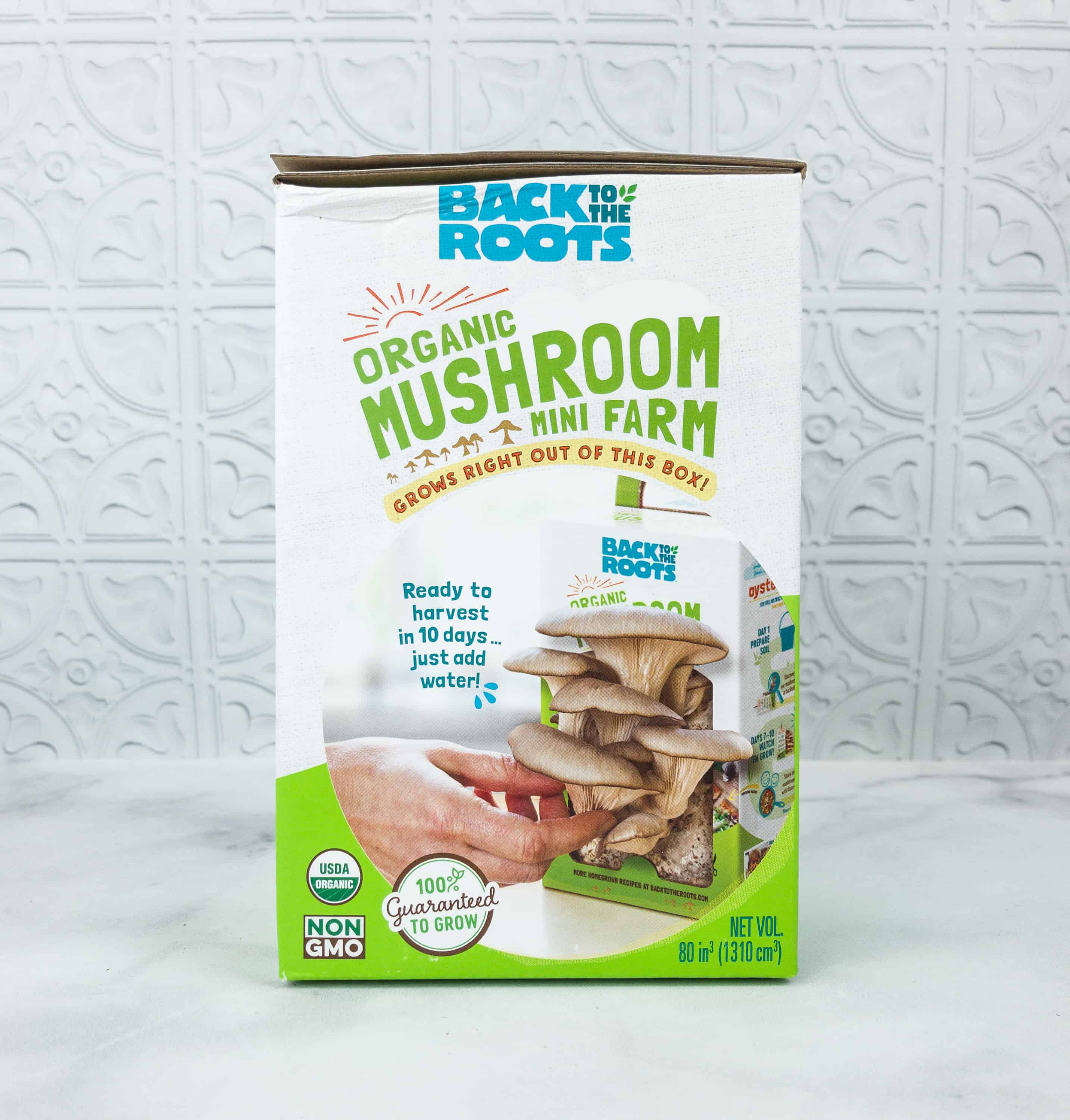 Back To The Roots Organic Mushroom Mini Farm ($10.09) I'm quite intrigued with this kit. It says we can build our own little mushroom farm in just 10 days using it!
Written on the package is the history of Back To The Roots and their journey of creating a successful do-it-yourself mushroom food.
Each kit comes with everything you need to grow mushrooms, plus an online curriculum explaining the science behind mushrooms.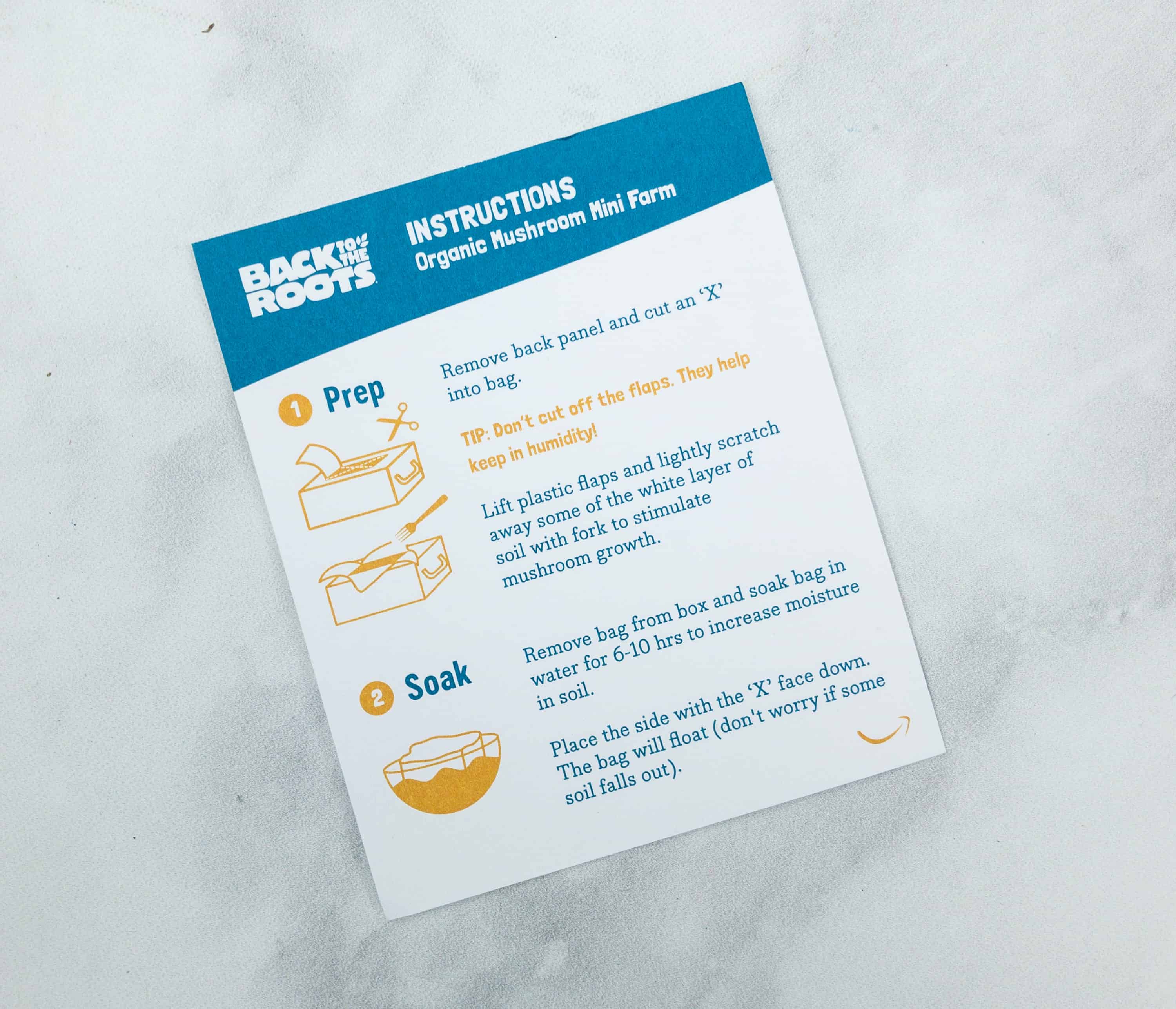 The box includes an instruction manual with illustrations. They designed this kit in a really cool way — you can grow the mushrooms right out of the side of the box and don't need to stack logs in your yard or fill a crawlspace with manure!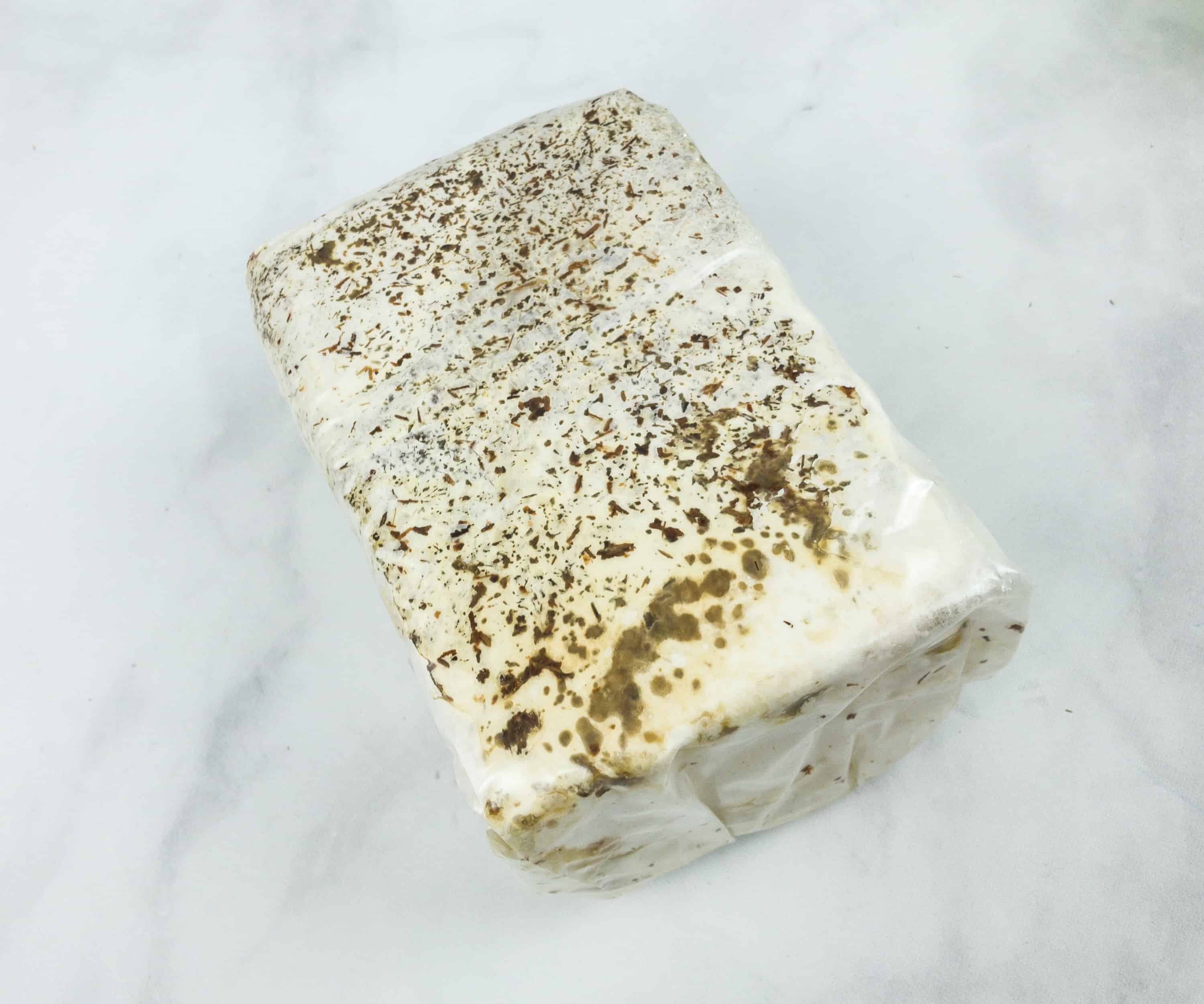 Simply soak this bag in the water for 6-10 hrs to increase its moisture, return to its carton, and wait for 10 days to see the result! We can't wait to see how this one turns out!
UPDATE: It turned out great, and the mushrooms grew really fast!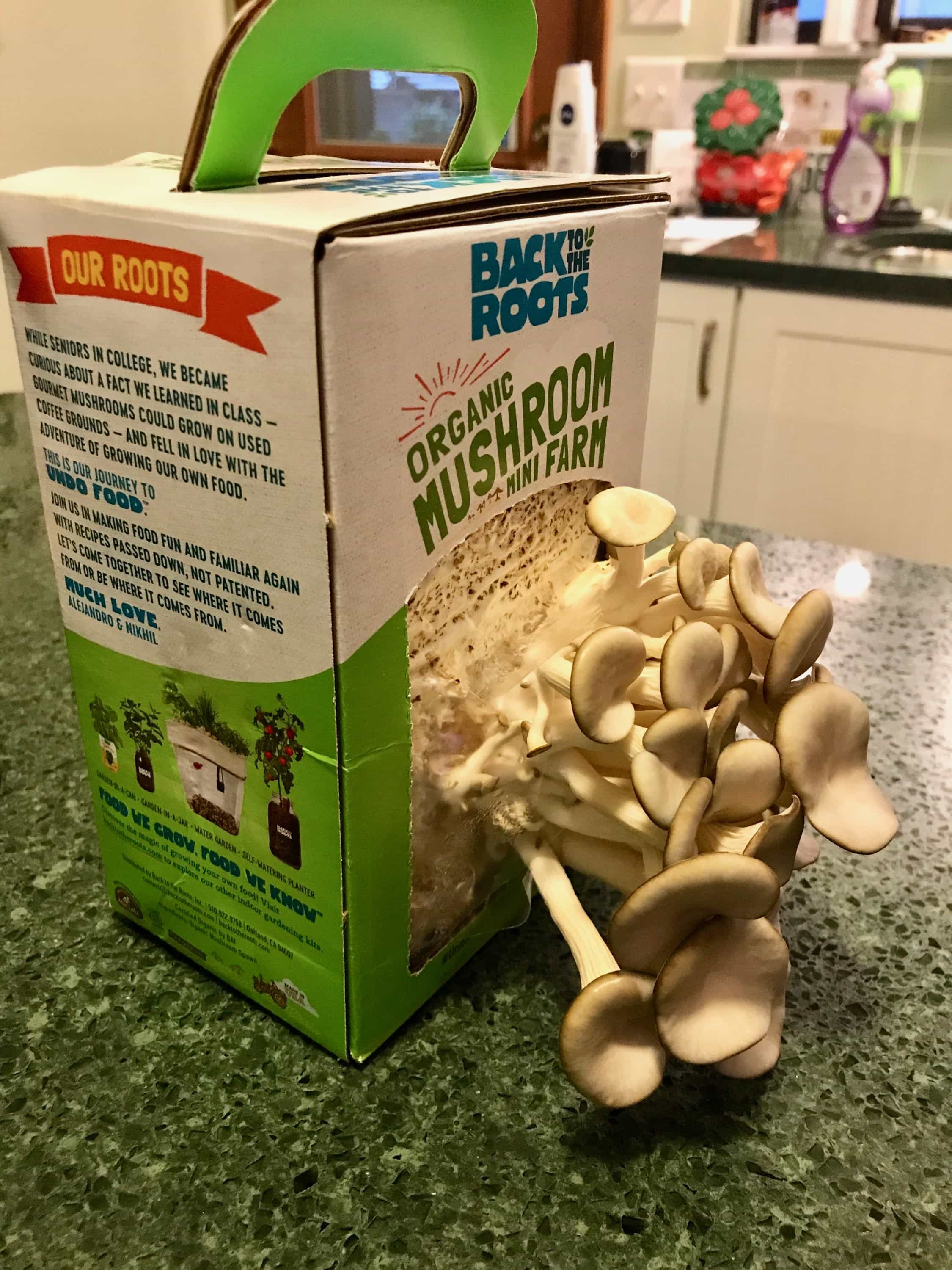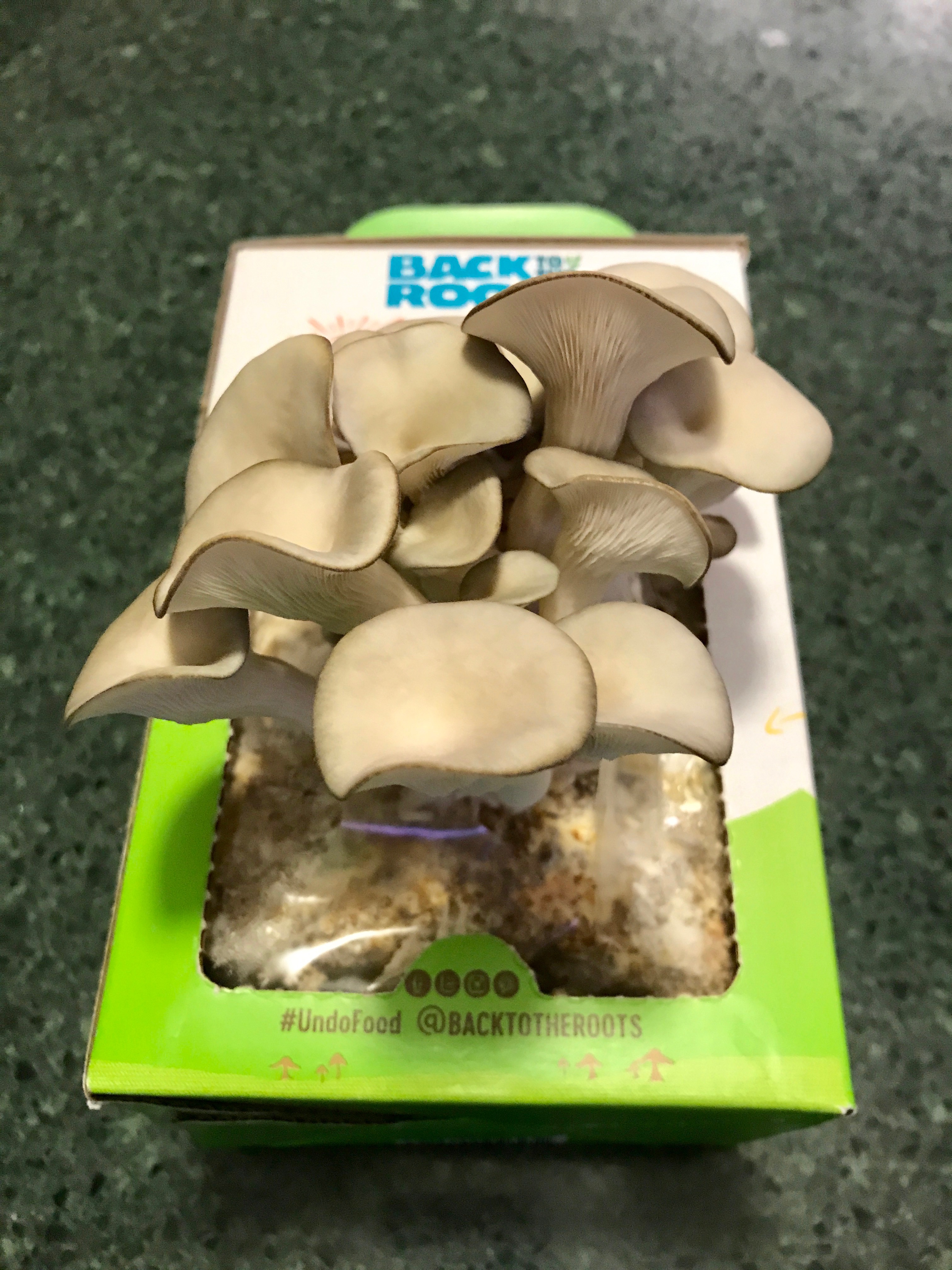 Crate Chef brings another great curation of kitchen tools and artisan products this month! They always provide great choices of kitchenware and products that you can actually try on your own. This month's variety is so quirky and likeable and it makes me want to go to the kitchen immediately and try them all out. I thought Chef Brad Leone was a cool choice to curate the box, as he has a very distinct focus and approach to food, so his curation was likewise focused. I really love all the items this month especially the Lodge Cast Iron and the Organic Mushroom Mini Farm. The pan was the only non-consumable item in the kit, but that was kind of nice — I would rather have one or two really handy durable tools and a bunch of stuff to try and use up instead of a kitchen full of semi-useful fixtures. Can't wait to see what my mini mushroom farm will look like!
What did CrateChef inspire you to cook?