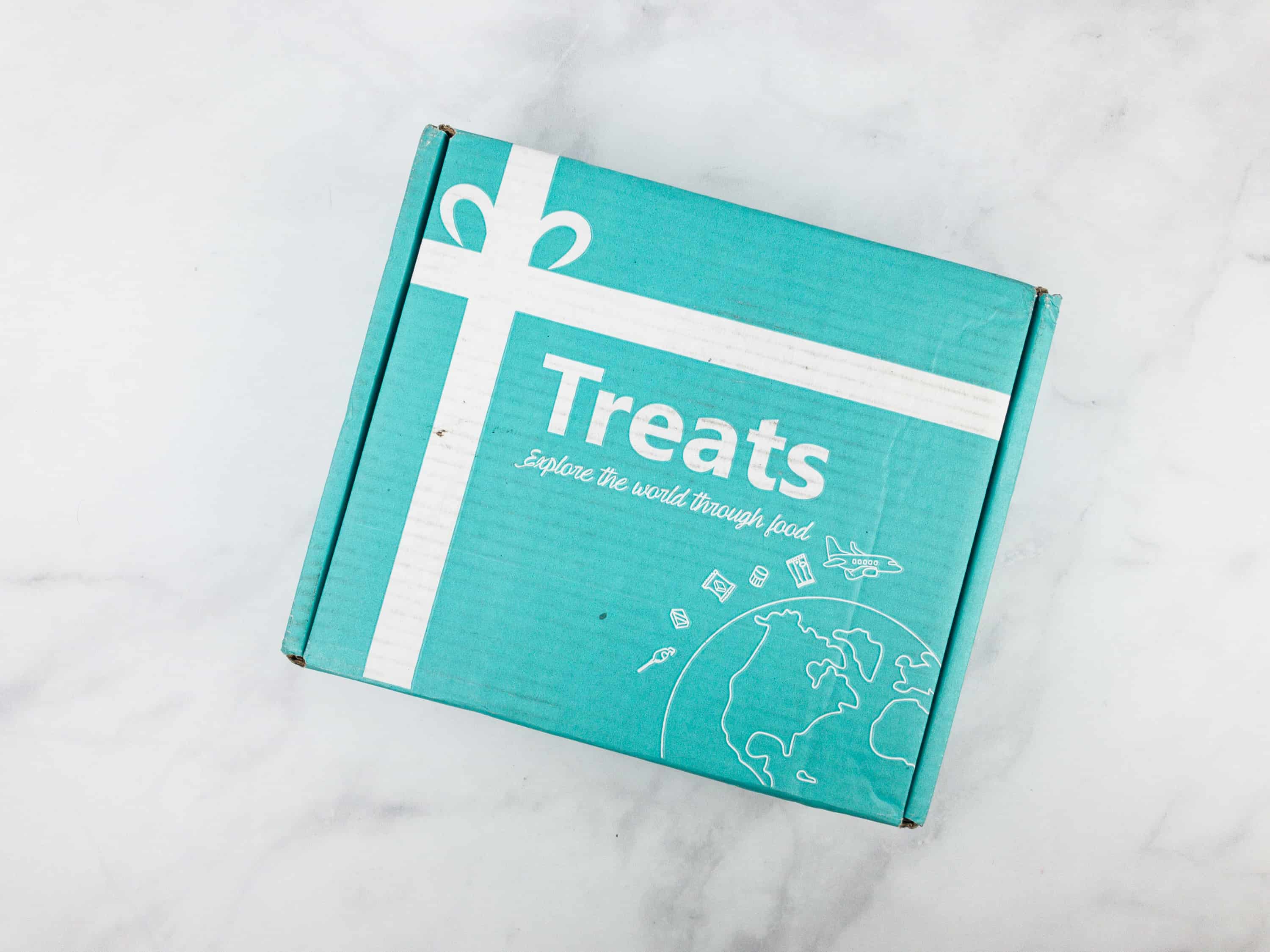 Treats is a monthly snack subscription full of snacks from around the world. You can expect to receive eclectic and interesting snacks that you've never sampled before (unless, of course, you've lived in the featured country recently)! The Standard Pack offers 4-5 snacks, while the Premium box offers 8-10. This, of course, is the Premium Box. It's quick to enroll, and you'll get your first box within a few days of when you subscribe.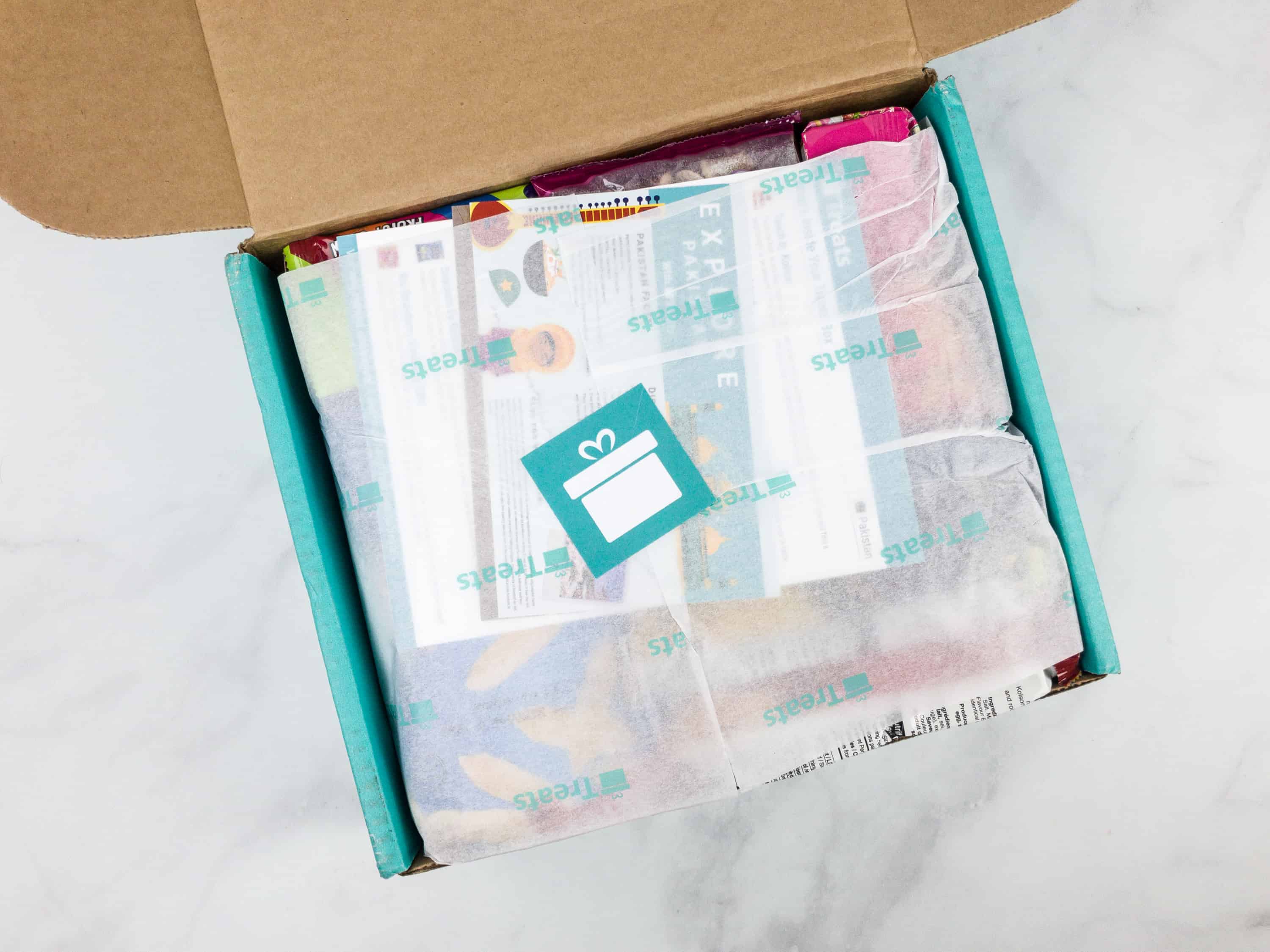 The packaging is simple and elegant. Tissue paper keeps the contents a secret until you are ready to dive in.
DEAL: You can save 15% on your first month with coupon code HELLO15.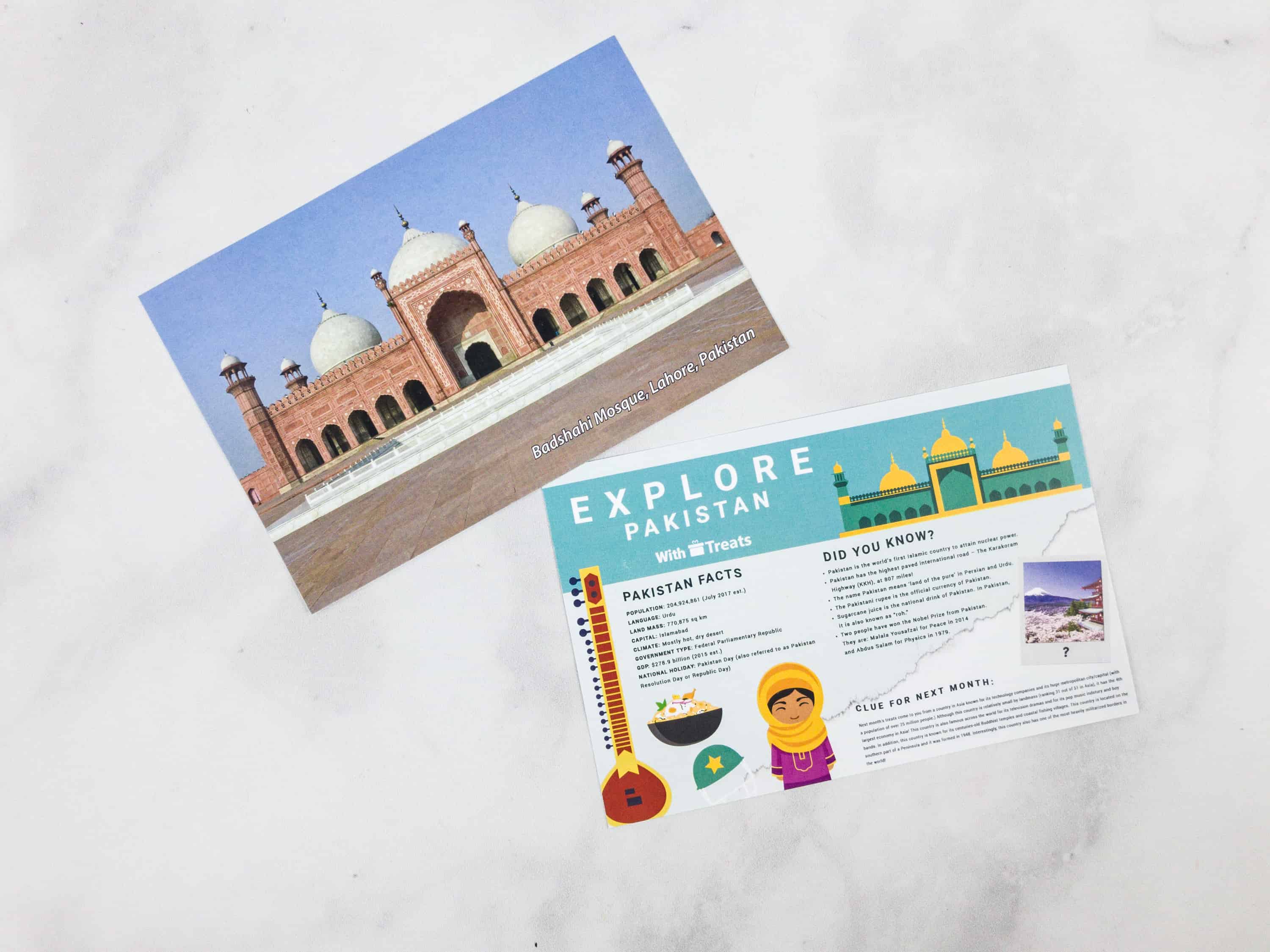 The box always includes a beautiful postcard welcoming us to this month's Treats destination. Usually, it is a shot of one of the most iconic landmarks of the country. This month, it's Lahore, Pakistan! Next month – South Korea!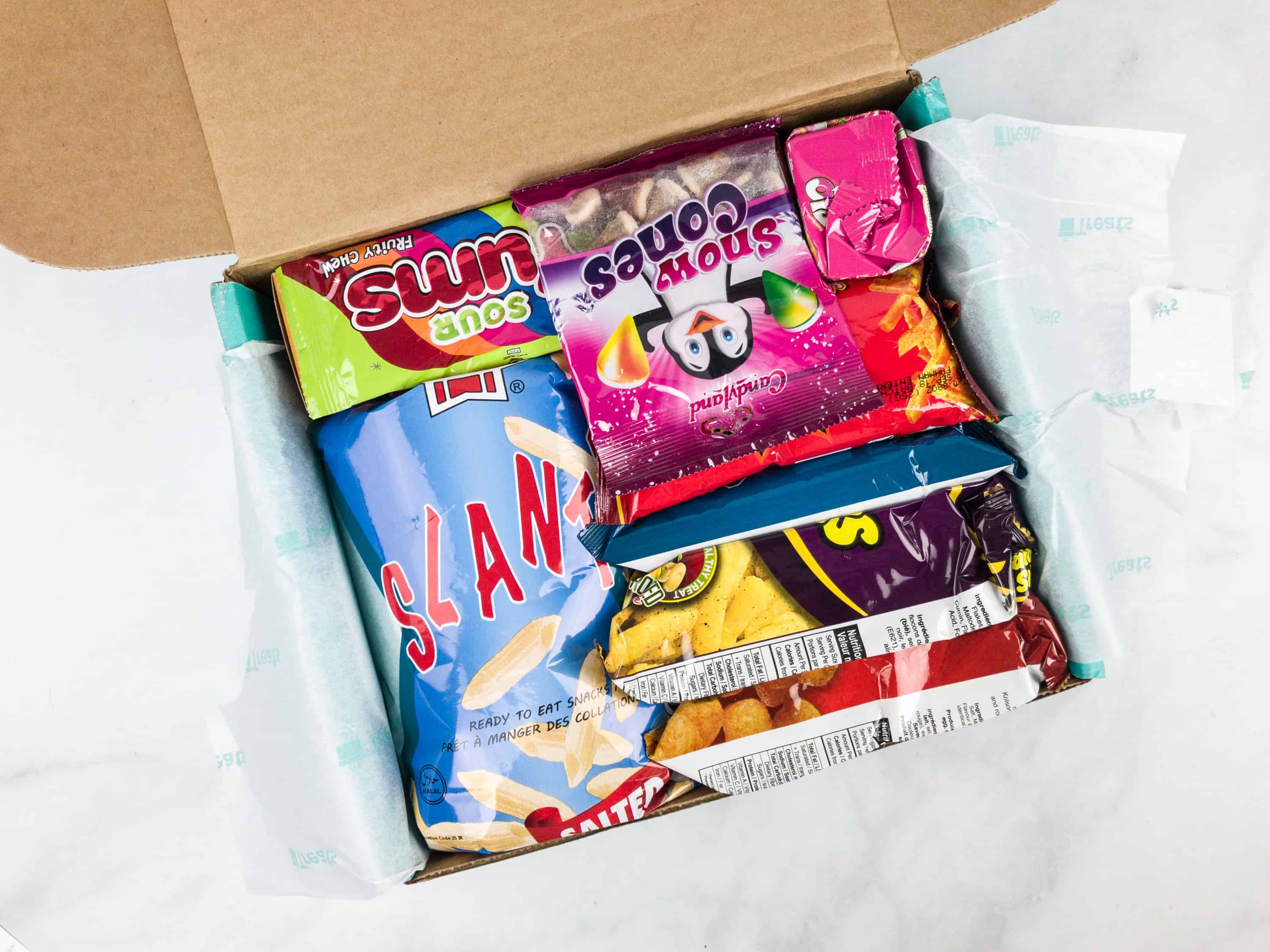 The box is filled to the top with goodies! Everything comes in its original packaging, often solely in the language of the featured country – sometimes it's just as much fun to see the unique package styling as it is to try the snacks! The box is always so full, that they don't need to use any extra packing material.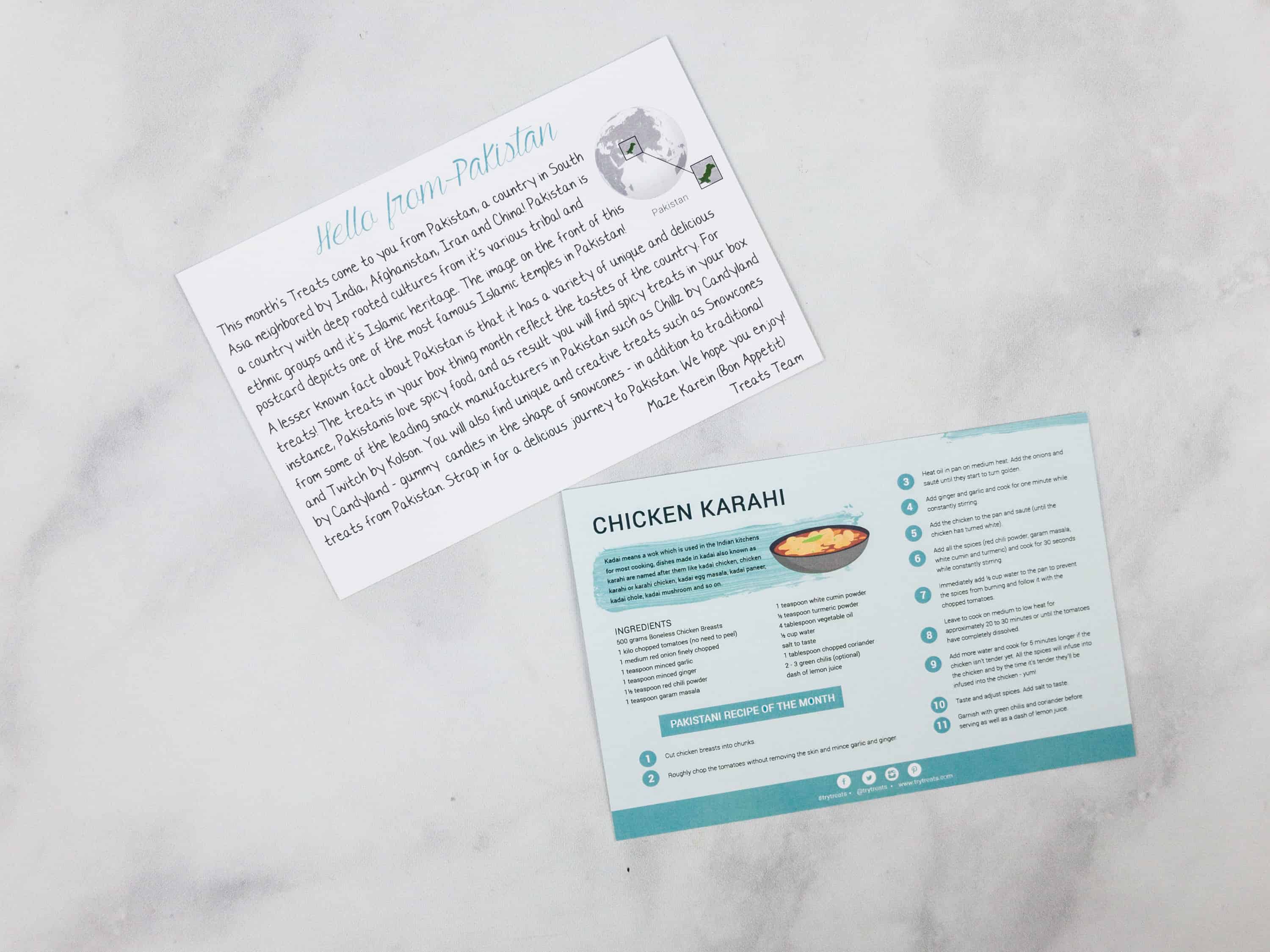 The introduction card tells a little about the snack culture and points out some of the flavors or snack styles that are popular or unique to the destination. There's also a recipe card for making Chicken Karahi! It's a fun idea and a great way to extend your cultural experience!
There is also a handy info card that gives the name and maker of each treat, as well as a short description of each.The blurbs give you a sense of what to expect, but you'll have to check each treat's label (and possibly hire a translator) for more detailed info on ingredients and nutrition. Even with the card, the only way to truly appreciate everything is to taste it!
Everything in the box. The composition of each Treats collection depends on the local snacking culture, but there is usually a good mix of sweet and savory and individual and family packs.
Kolson Slanty Salted ($1.25) These crispy macaroni-shaped snacks are made from locally sourced potatoes.
It has light color and a kind of rough texture, plus a tangy salt and pepper taste.
Kolson Snackers Salt & Pepper ($1.25) Shaped like a waffle, this snack is crunchy and heavily seasoned with salt and pepper.
Kolson Potato Sticks Pepper & Salt ($2.25) It's another snack flavored with salt and pepper! This tastes a bit like corn, but they're actually made of potato.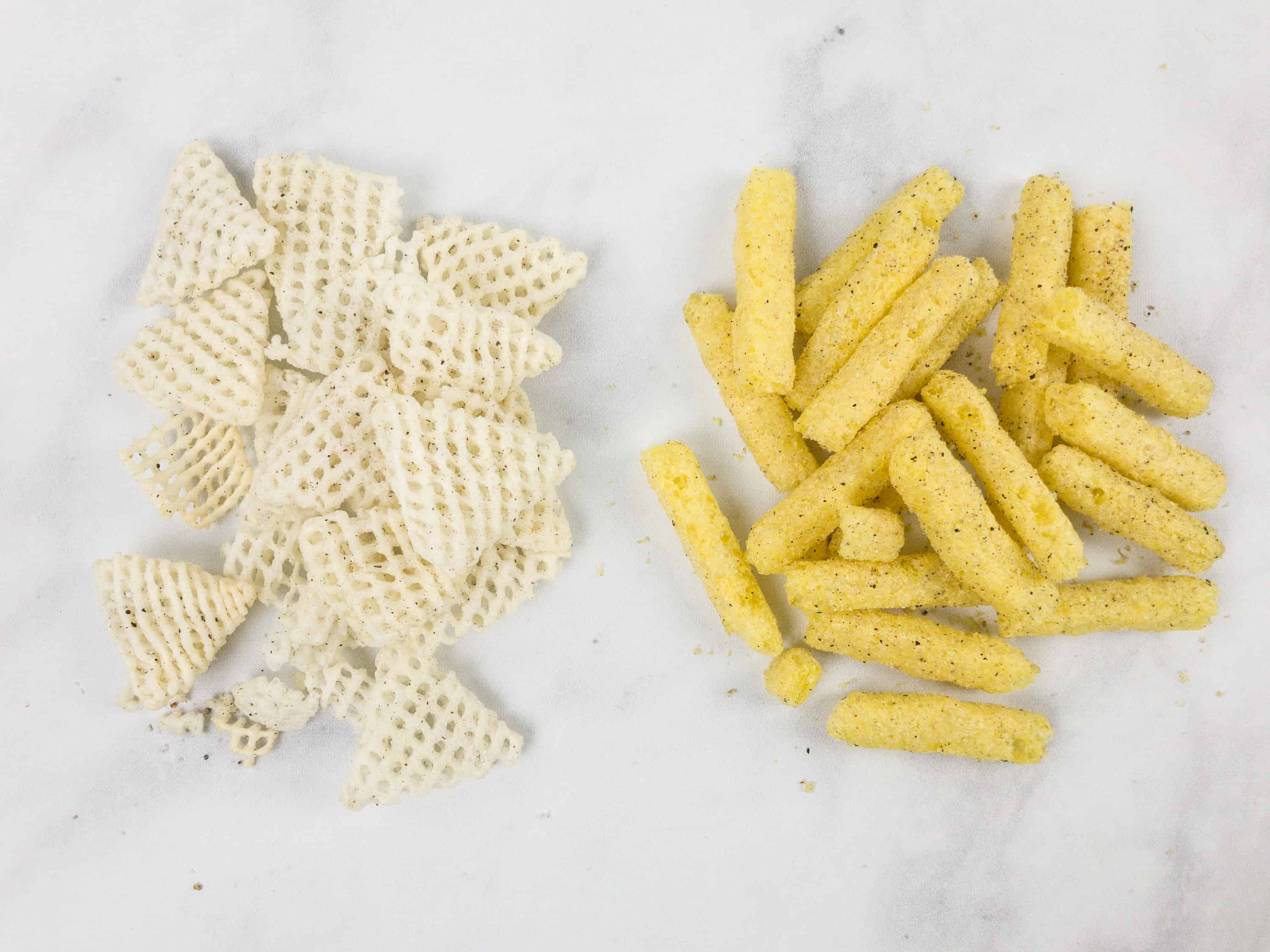 If you're into salty snacks, you'll probably like these two. The one on the right has spices that impart a curry-like flavor too.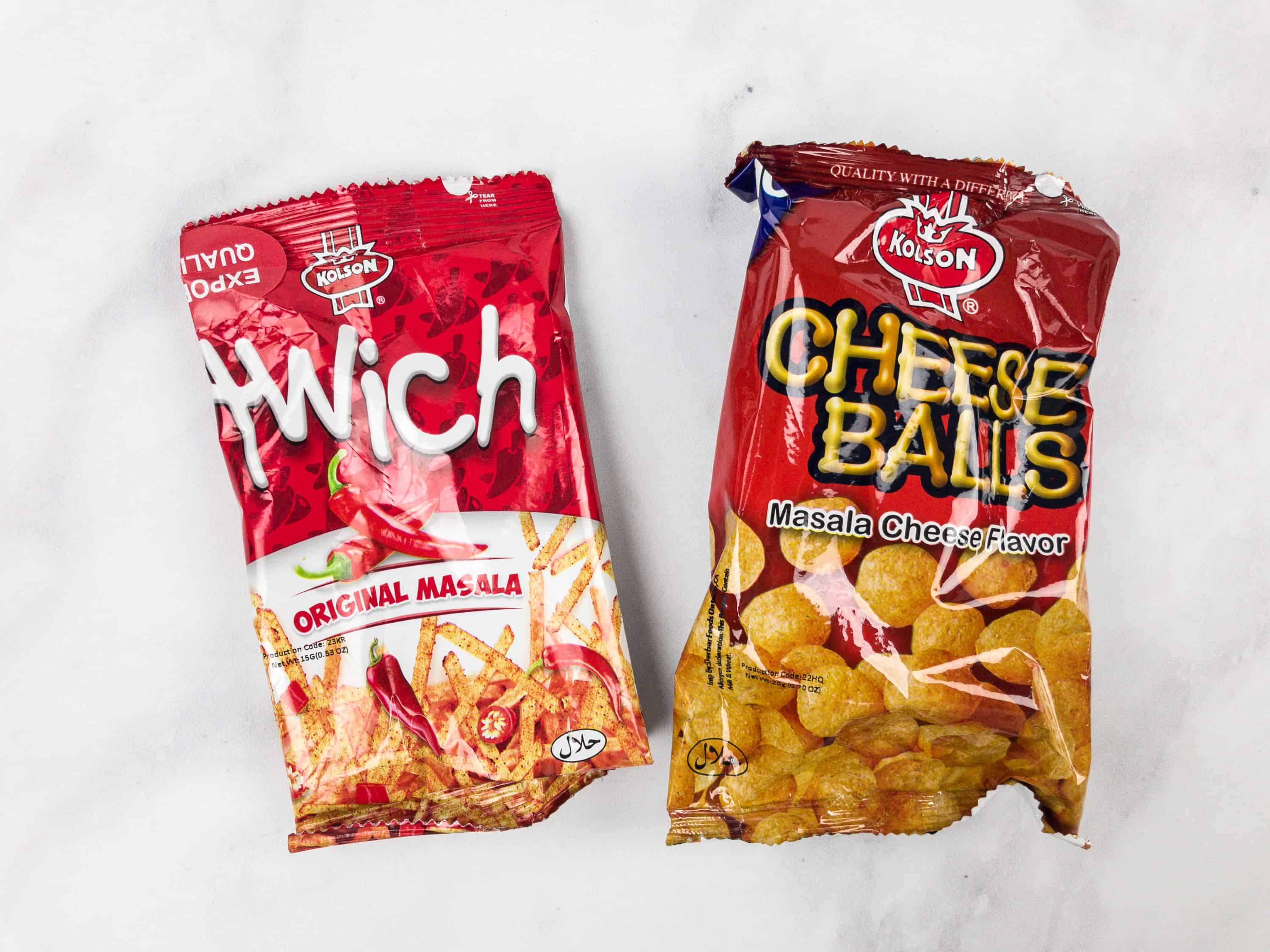 Kolson Twich Original Masala. From salty snacks, we move on to spicy! These are thin potato sticks, but do not underestimate them because they are jampacked with spice. I had to drink a lot of water just to ease the spicy flavor stuck in my mouth. They are seriously hot!
Kolson Cheese Balls ($1) These Masala-flavored cheese balls are so crunchy and, well, cheesy. Each piece melts quickly in the mouth.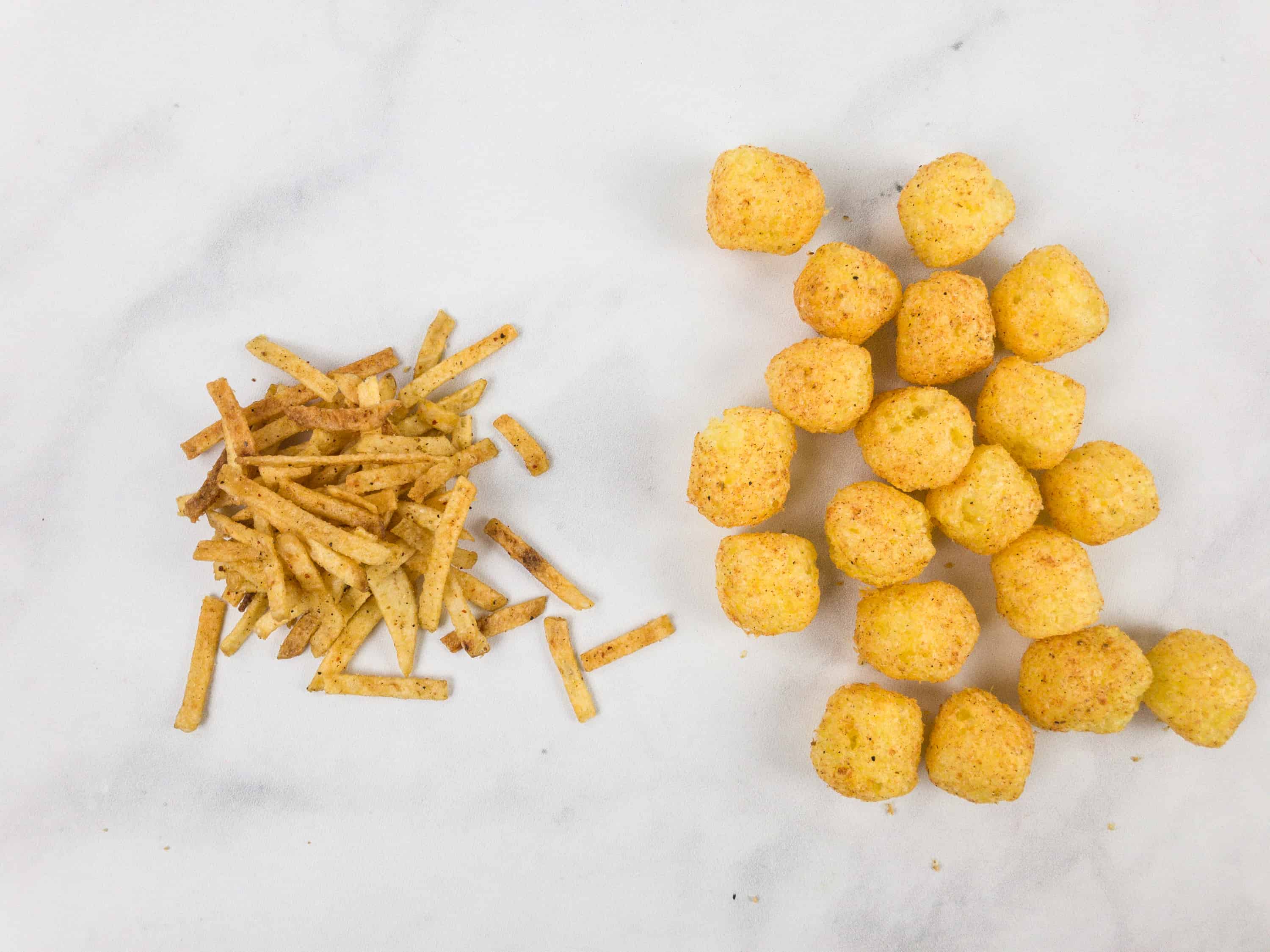 They're both heavily flavored and I guess that's how Pakistani people like their snacks.
Snack City Chillz Potato Sticks ($1.50) More potato sticks! This pack is also spicy, but with a more savory taste.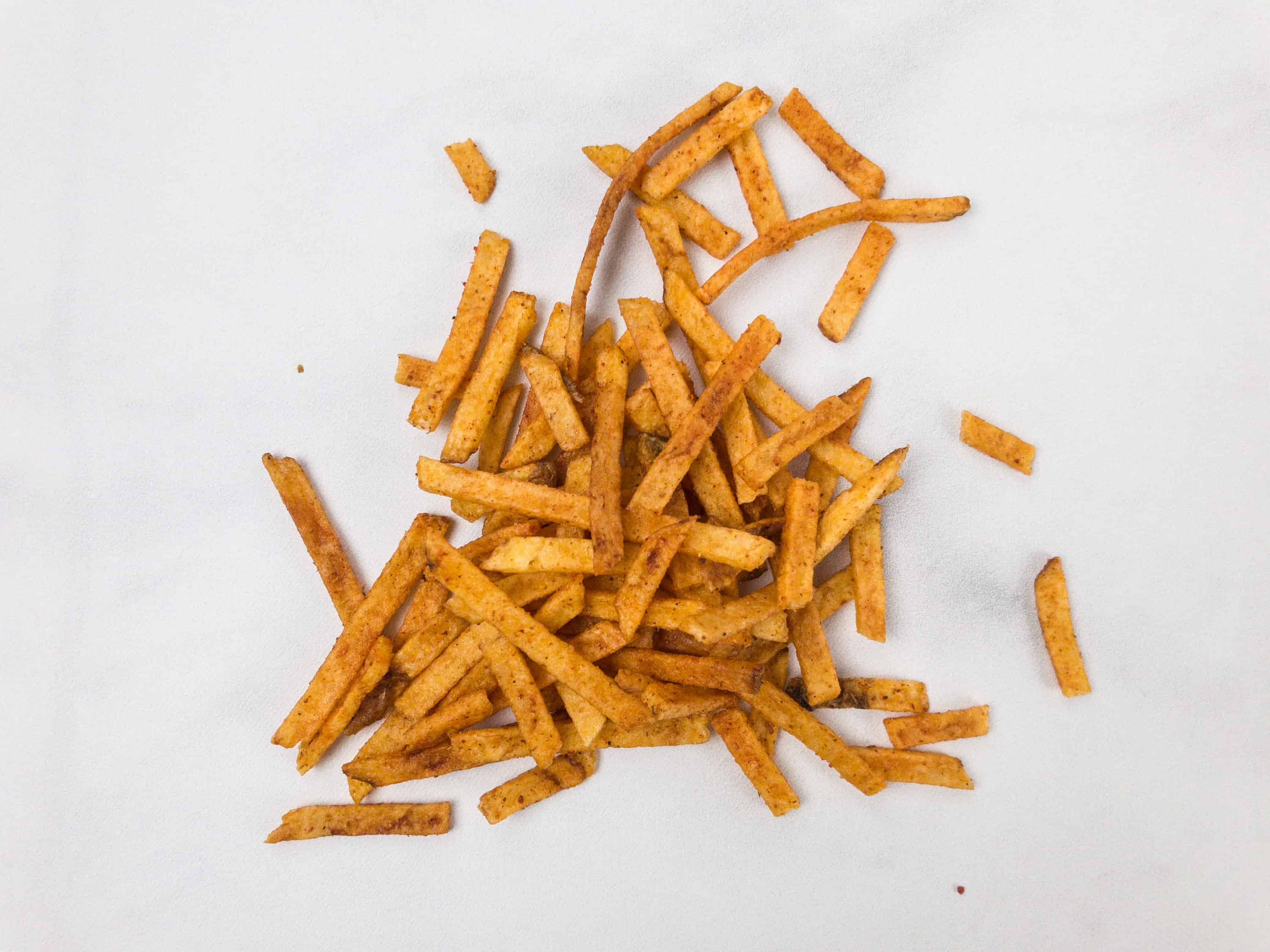 It's more like spicy barbecue with a little bit of cheese. The spiciness is milder and more bearable.
Nan Khatai Classic. It's a traditional delicacy from India, which is made from flour, milk powder, eggs, and soy.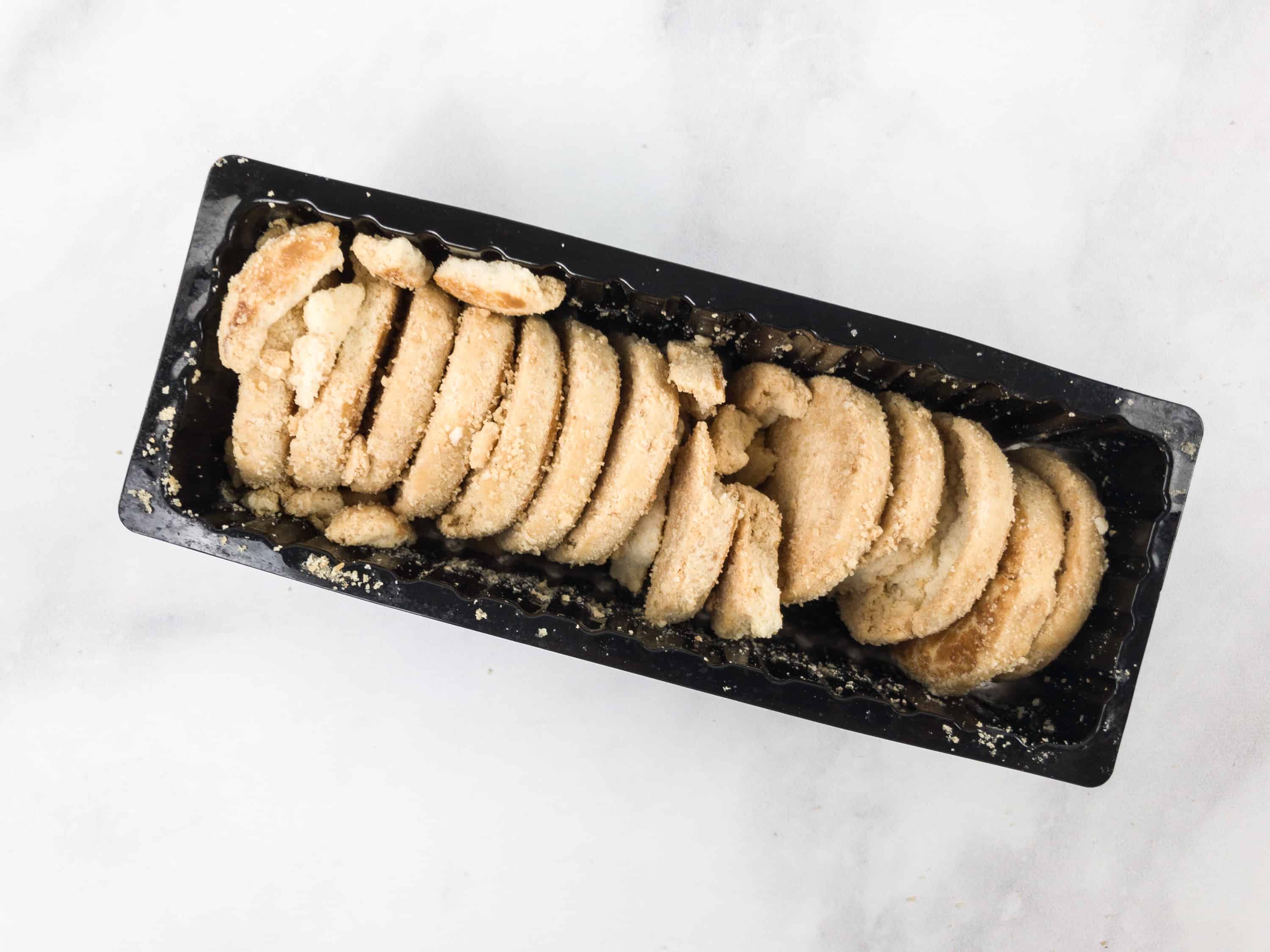 The pack contains 14 pieces of soft and crumbly biscuits.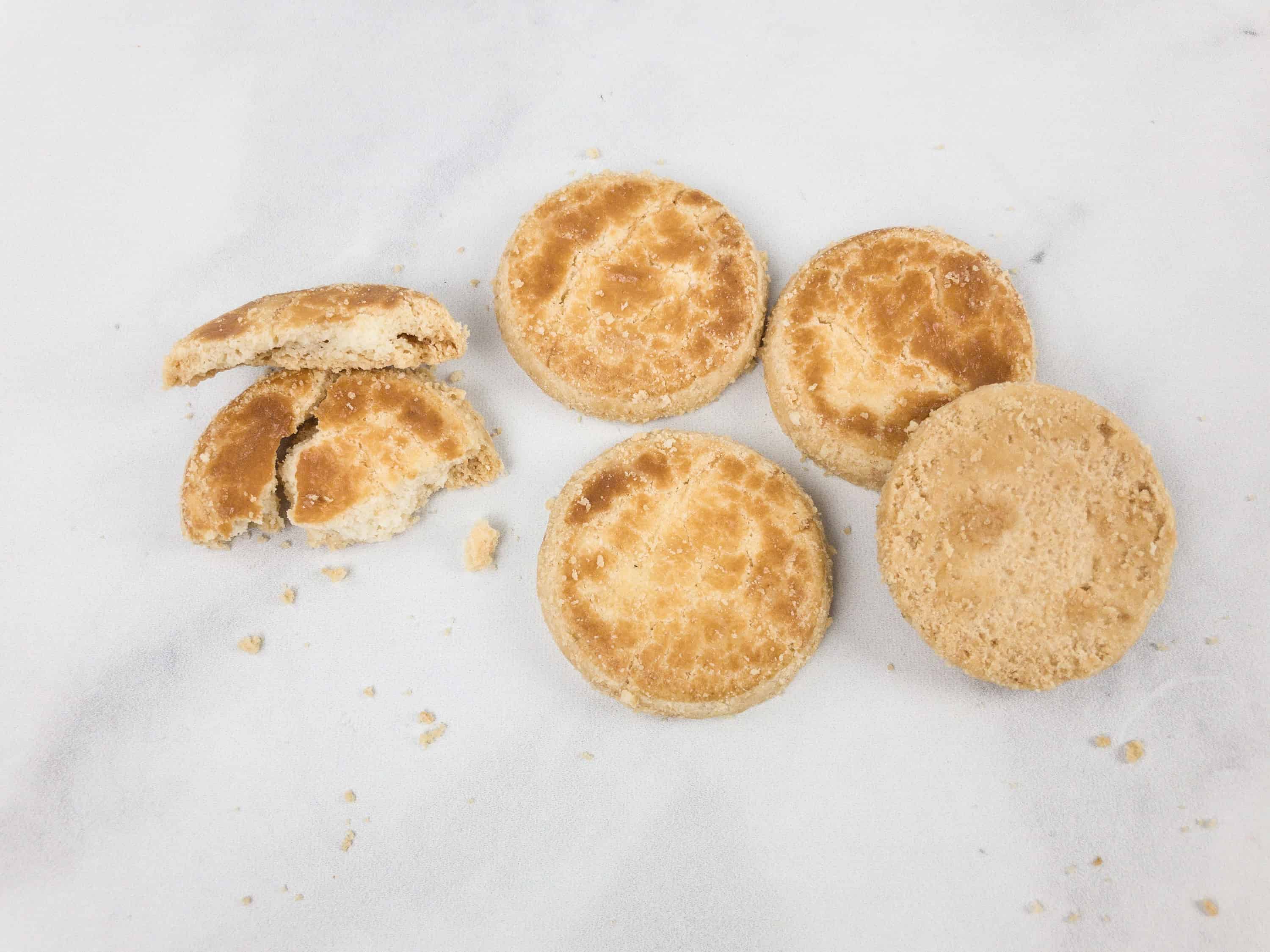 It's buttery and sweet, usually paired by locals with tea.
Candyland Sour Yums Fruity Chew. These fruity candies are round and chewy, boasting of a combination of sweet and tangy flavors.
Candyland Snow Cones. A hit with the kids, these snow cones are jellies covered with sugar.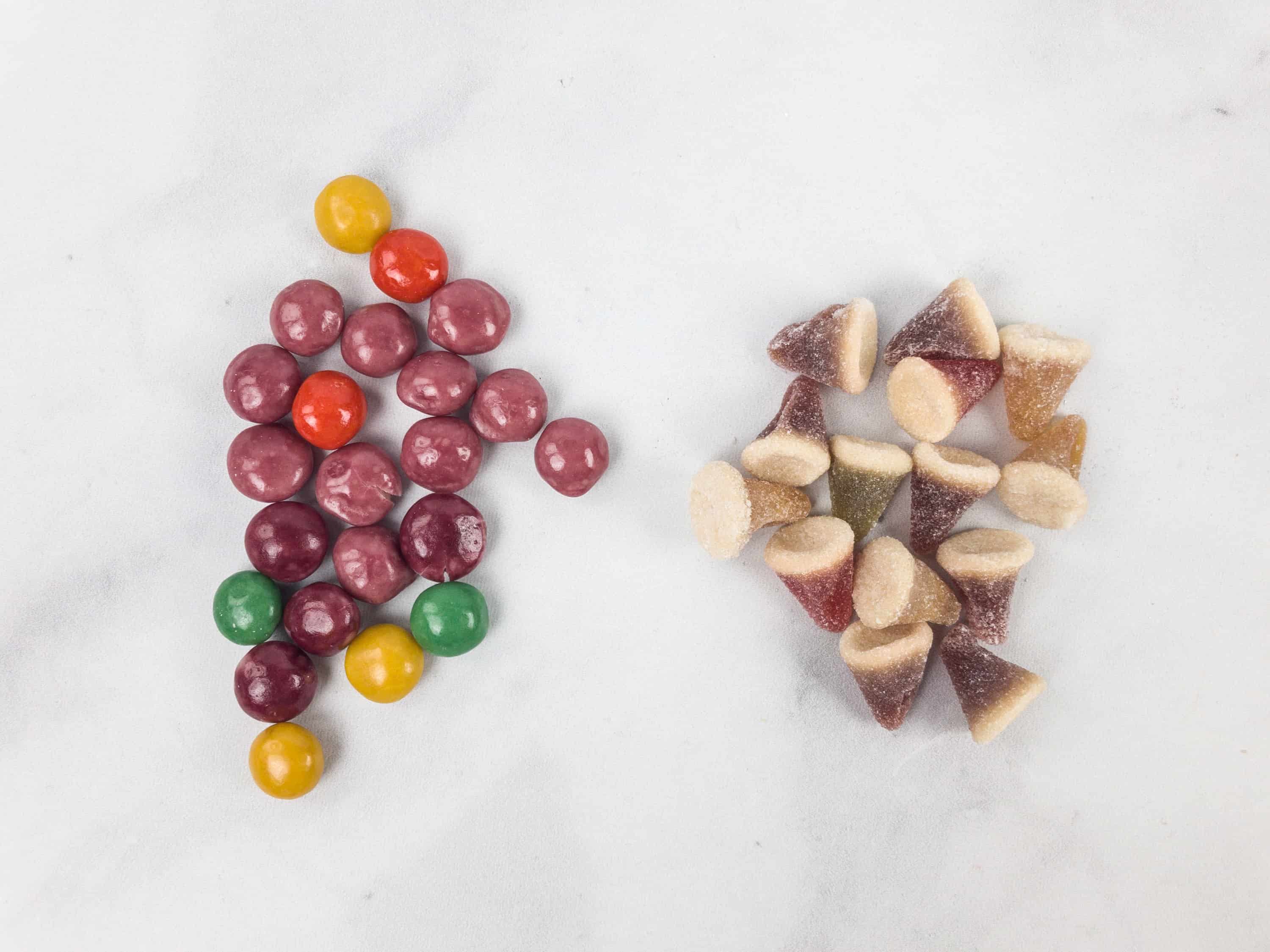 Both candies are from Candyland, currently the largest confectionery company in Pakistan.
Unlike western candies, these don't have softeners, so they're harder and chewier than their counterparts (Skittles & regular gummies).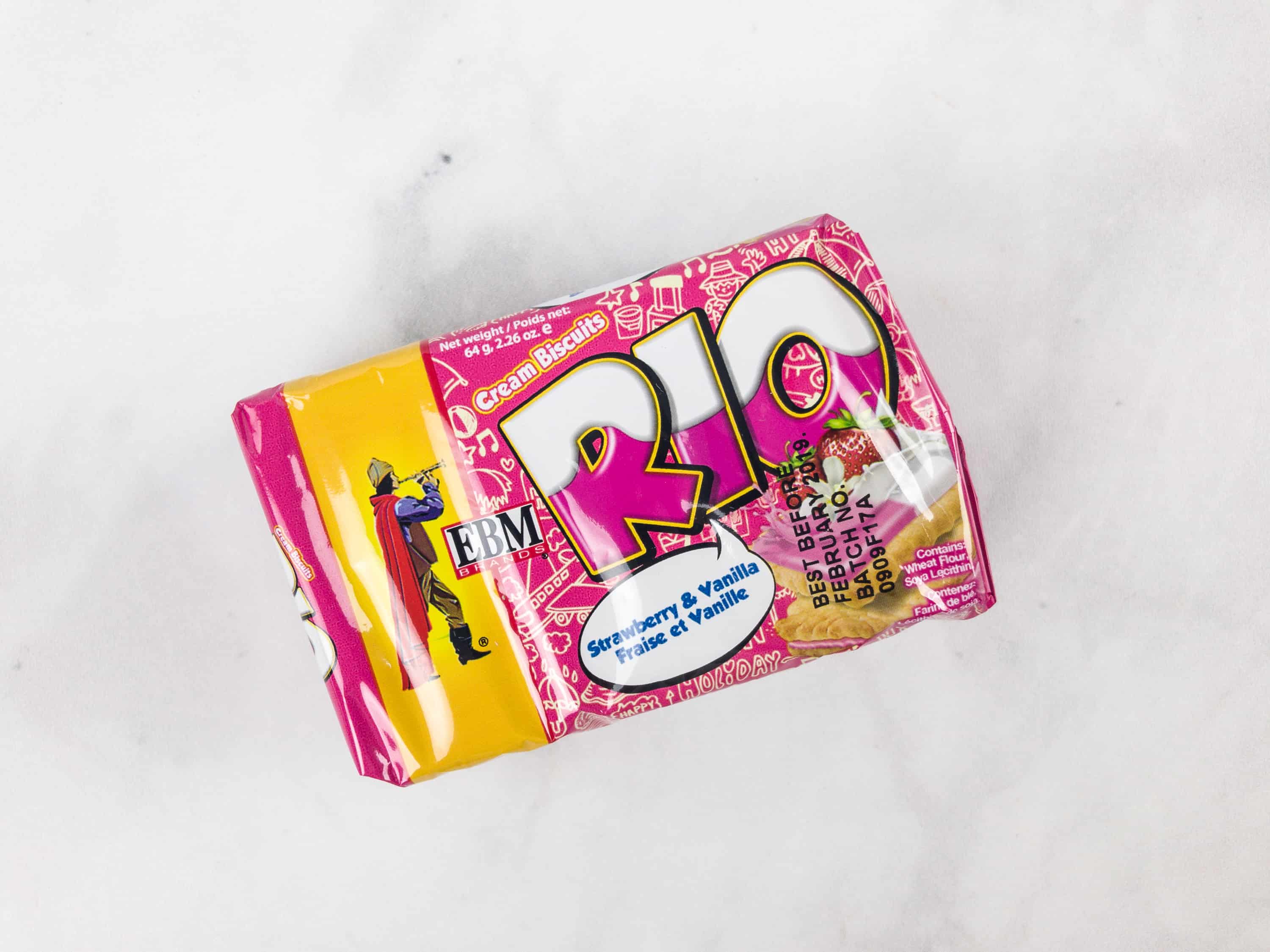 Rio Cream Biscuits. This is the very first kind of biscuit introduced in Pakistan. It's unique because it has two different flavors in one biscuit.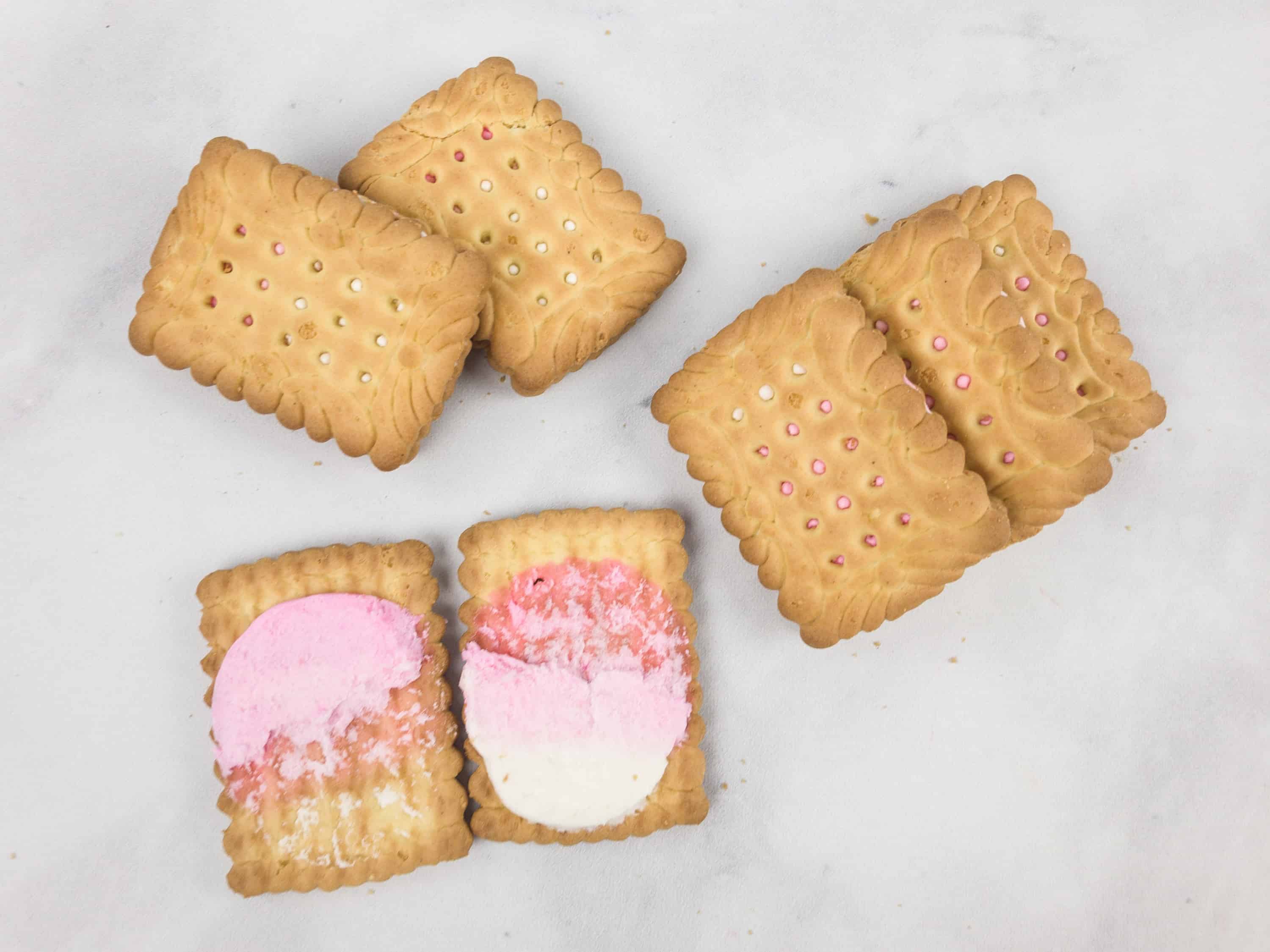 The sweetness of strawberry and the aromatic smell of vanilla is a good combination. The biscuits were crunchy too. The best of the bunch (and good call on adding these to the local snack repertoire).
This month's snacks from Pakistan were mostly spicy, while the rest are sweet. There was nothing that bowled us over in the selection, but maybe if you love spicy and heavily flavored snacks, you'll easily find yourself loving this bunch. Still, it's nice getting to experience another country's snacks! If you're an adventurous snacker, this subscription is for you!
Have you tried Treats yet? What did you think of the box?