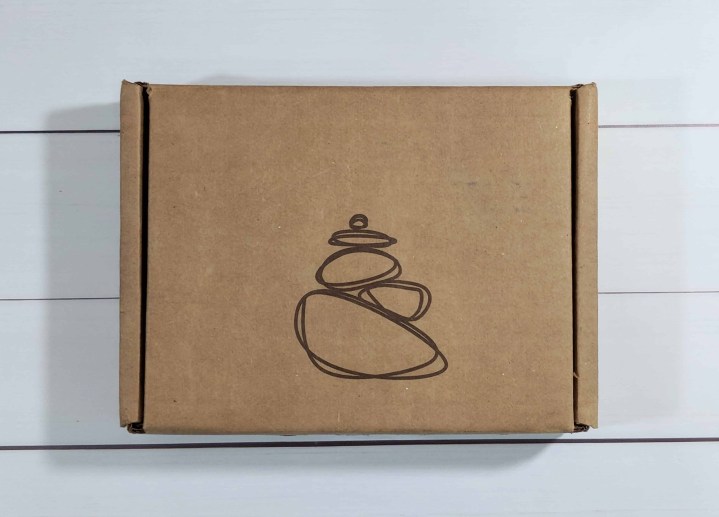 Cairn is a monthly subscription box for those who love spending time in the outdoors. Each month, you can expect to receive 3-6 cool products that will help you enjoy your time in the outdoors even more. Subscriptions cost $29.99 each month, but the cost goes down with longer subscriptions. Shipping is free for US subscribers and $5 to Canada.
Cairn promises that the total retail value of the items in each box will exceed $50, with a mix of gear, apparel, food, skin care, and emergency tools. If you complete the subscriber profile, the box will be curated to best match your outdoor lifestyle. As such, most months will see a variation of boxes, while there may be some months when everyone will get the same thing.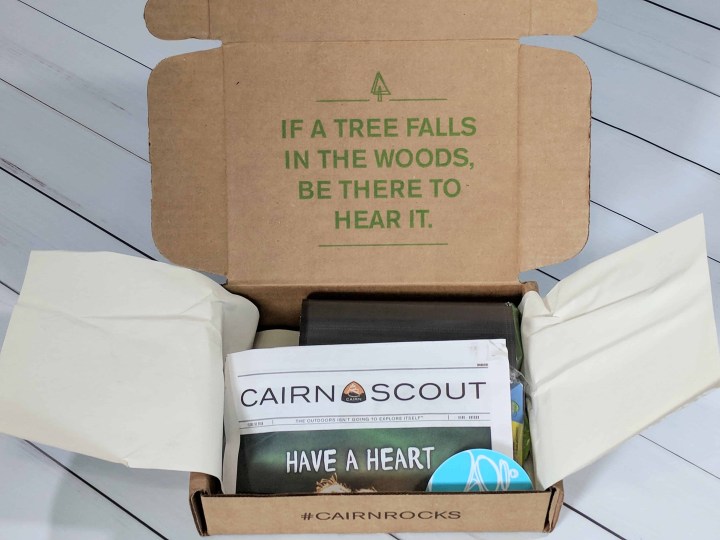 DEAL: Use code HAMMOCK to get the Hammock Collection Box as your first month! See the review of the Hammock Box!
OR Use code TRAILHEAD to get the Trailhead welcome box your first month!  See the review of the Trailhead Box!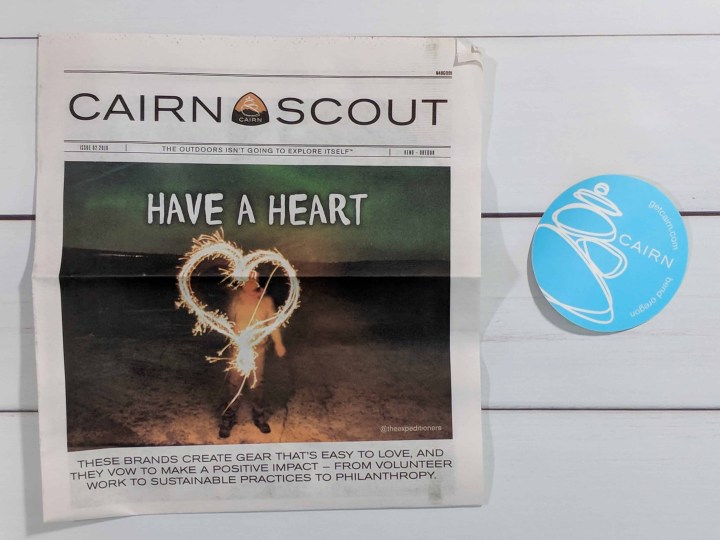 Every month, you receive a newsletter with some information and discount codes to the products included in this month's collection.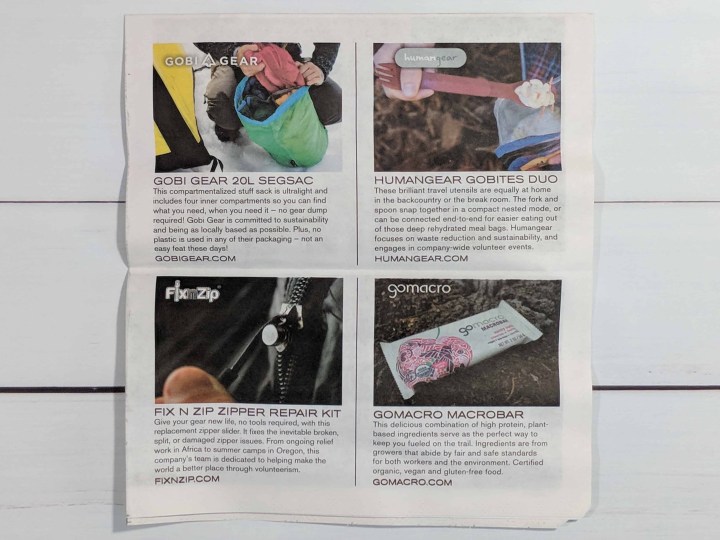 We get full information about the items included in the box.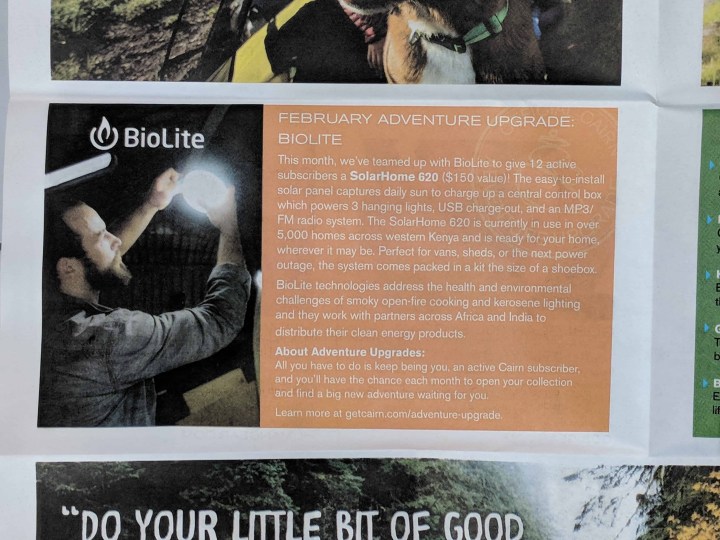 Every month, two lucky subscribers get a little something special in their box. All you need to do is to be an active subscriber to the monthly box, nothing else!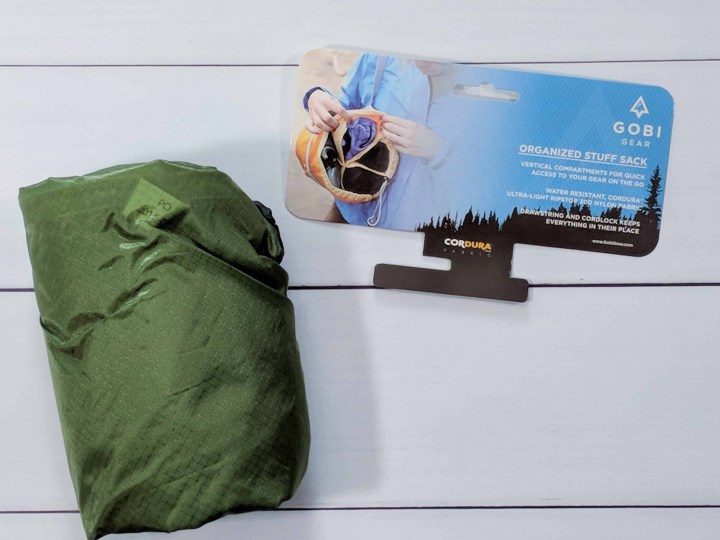 Gobi Gear 20L SegSac. This is a neat bag for any camping outdoor adventure! It's a light weight bag, water resistant, with four inner compartement to make sure that whatever is packed stays where it's supposed to be.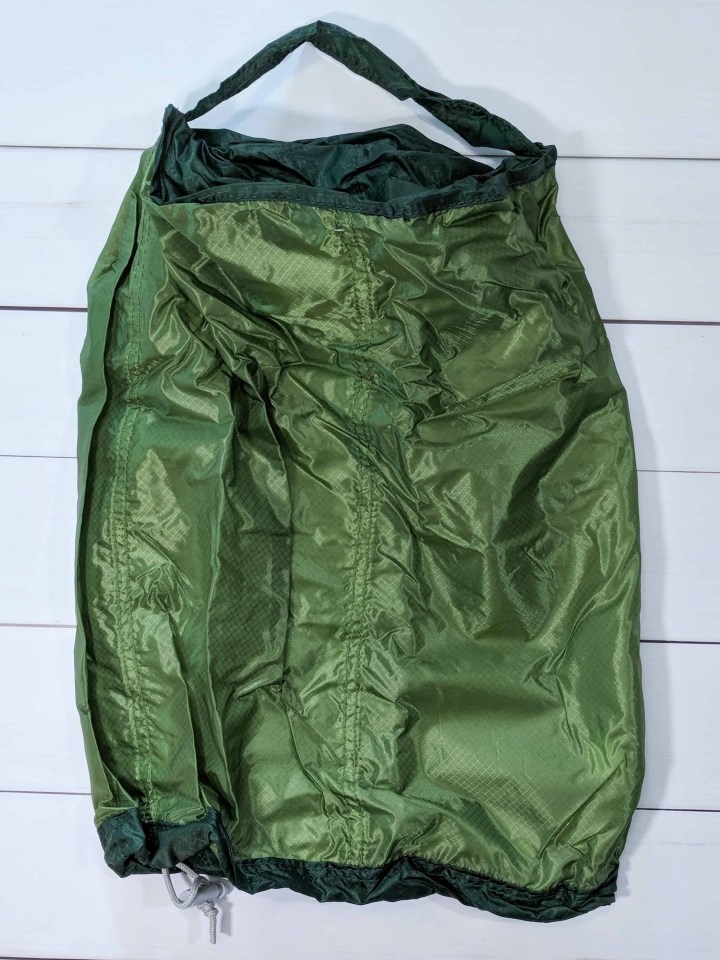 It closes with a simple drawstring and has a handle at the bottom to hang it dry or to use it to keep the bag rolled up.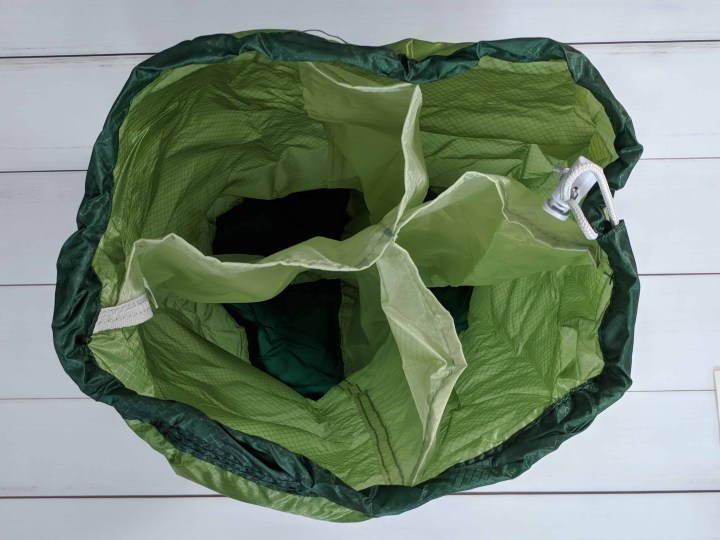 The compartments are attached to the bottom of the bag, so nothing will slip in a different compartment. You could have a water bottle in one, a beach towel in the second one with dry clothes and shoes in the other. It can be used by itself, or can go in a backpack to give more freedom to pack. I really love it!
Humangear Gobites Duo. A spoon and fork that snaps together. They are large and sturdy, perfect to carry for an adventure!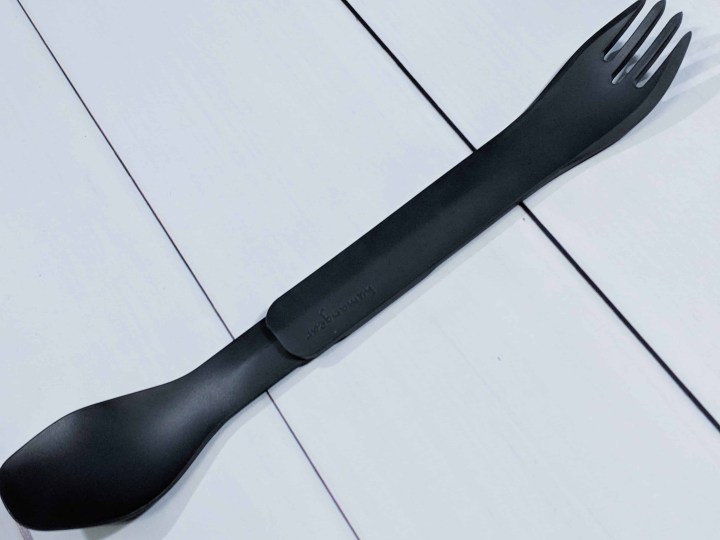 They can be snapped together to form a long fork or spoon.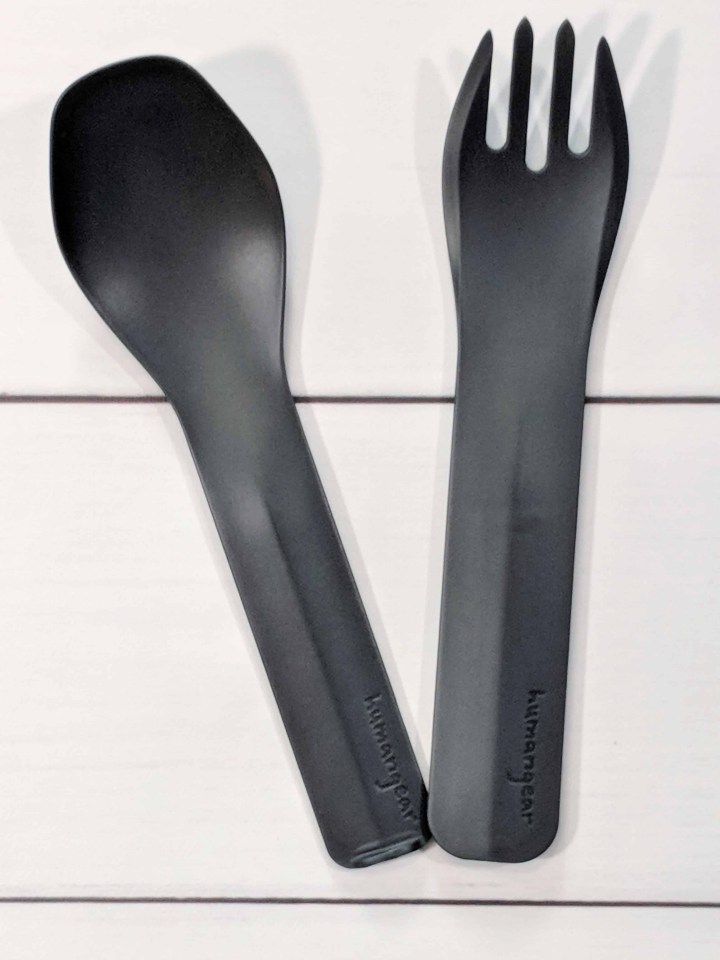 Or be used by themselves.
Fix N Zip Sipper Repair Kit. One of the most annoying thing is to have a zipper slider break while you are far from everything, so this easy to use replacement is awesome. You don't need any tool, just put the slider on the zipper, screw the screw and zip.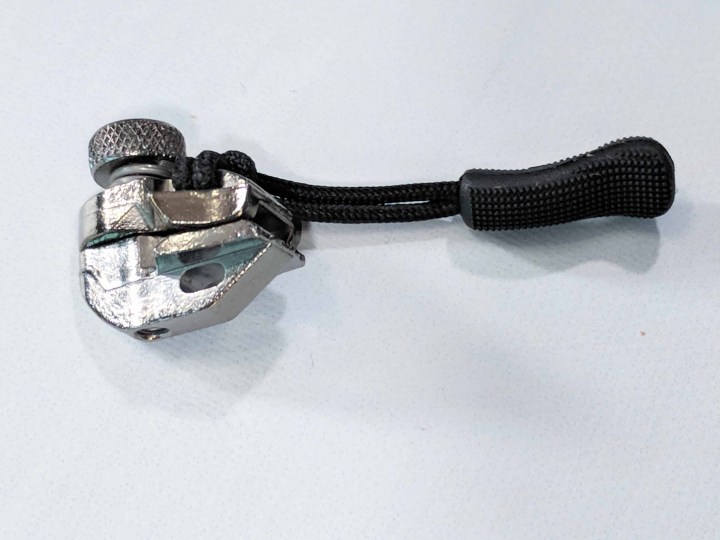 Such a neat little item to keep in the repair kit!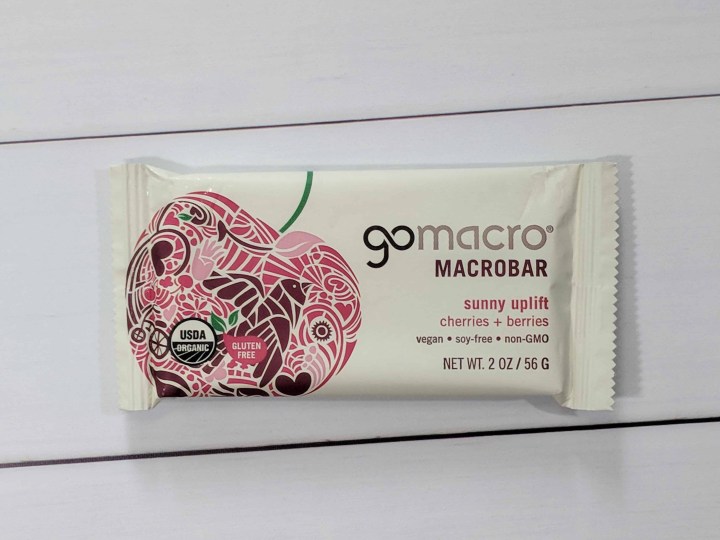 GoMacro Macrobar – Cherries and Berries. Contains 4 grams of protein for 200 calories, it tastes so good! The cherry scent is quite strong, but it's sweet and delicious. It's quite dense while still being soft. It's vegan and gluten-free as well.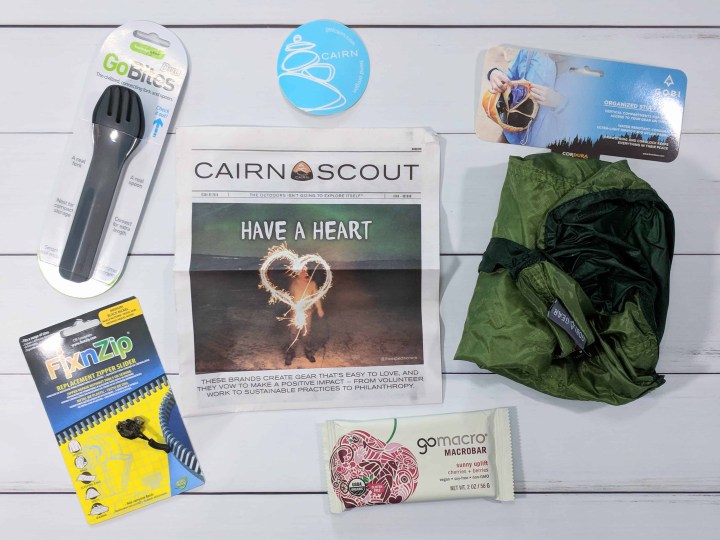 I really enjoyed this month's collection. I felt like I will be using everything comes my camping season, and I'm especially happy about the bag and the zipper repair kit. The bar was delicious and filling, while the fork and spoon ties in with the "eating outdoors" overall theme that's been going through our last couple of boxes. Overall, a very nice box!
What did you think of this month's Cairn box?