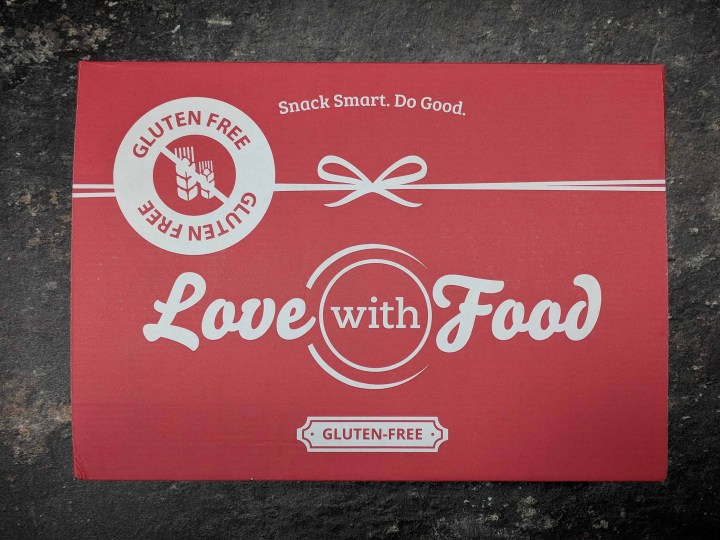 Love with Food is a popular snack subscription that also carries a gluten-free option! It is a fun snack discovery subscription available in three versions: classic tasting box, deluxe/family size, and gluten-free. This version is the gluten-free box, but you can see our reviews of the other versions too.
There was some confusion with my monthly box as I received the Deluxe Box instead of the Gluten-Free. We contacted Love With Food and a new box was on its way in no time, with no hassle!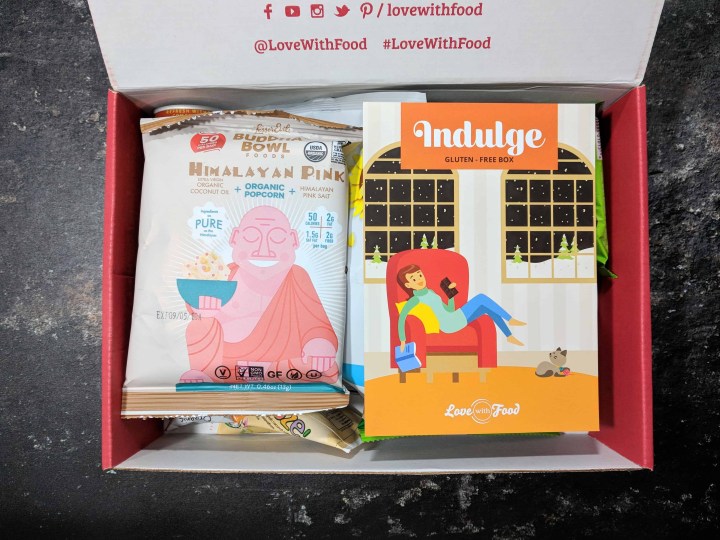 DEAL: You can save 25% on your first Gluten-Free box by using this link, no coupon code required!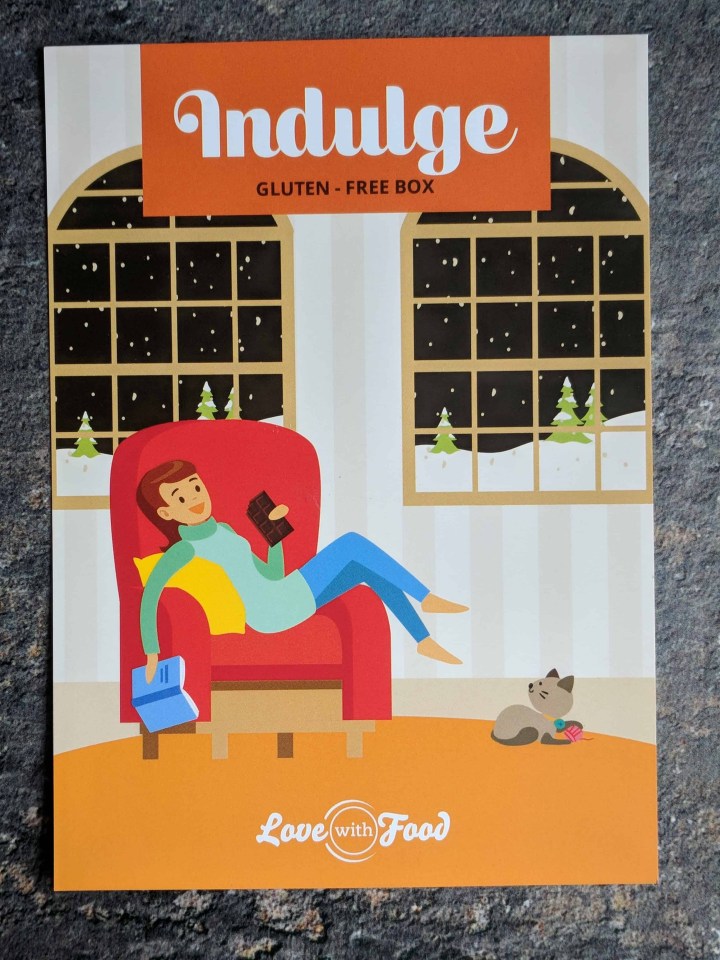 This month's theme is Indulge.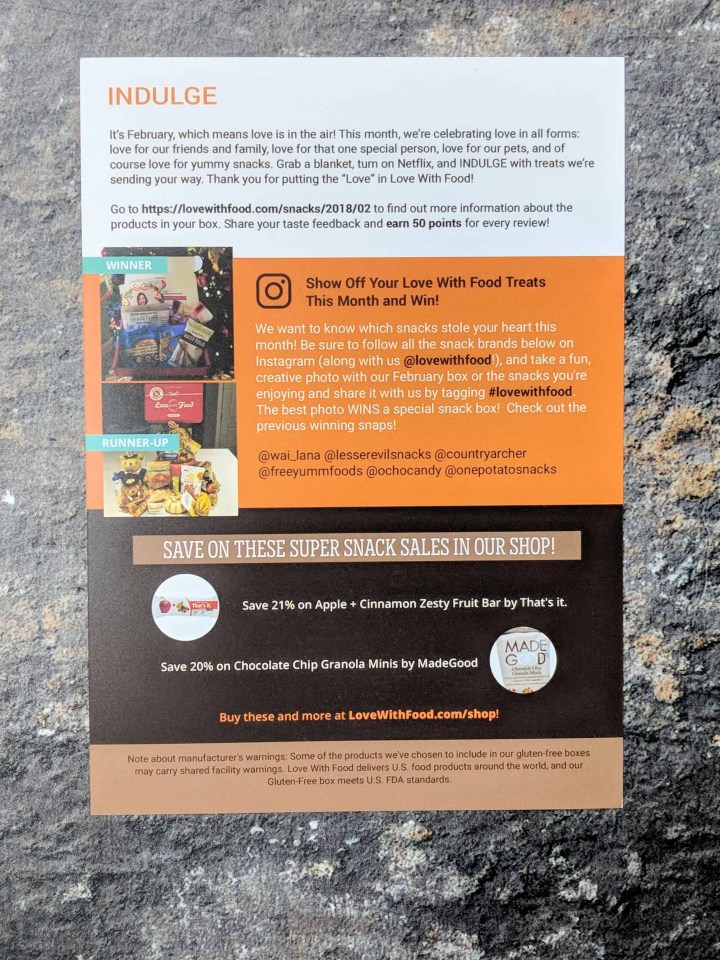 They don't include details on the product card, but the info is available on their website.
Freeyumm – Honey Apple Oat Bar. Free from the 8 most common allergens, it's a soft and chewy bar. It's sticky and quite tasty!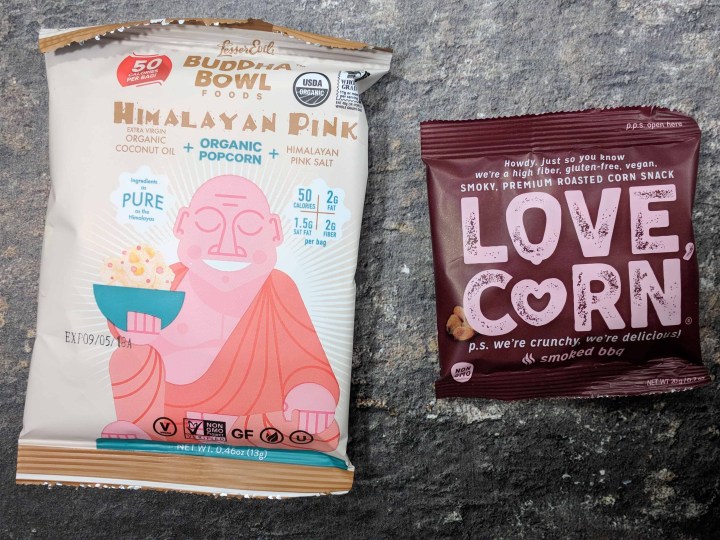 Buddha Bowl Foods – Himalayan Pink Organic Popcorn. Light popcorn with only organic coconut oil, organic popcorn and himalyan pink salt. It's not too greasy on the fingers, so it's almost the perfect snack when I work at the computer, and perfect with a good book.
Love Corn Smoked BBQ. Crunchy corn kernel with a nice smoky flavor. Unlike other BBQ flavor out there, this one doesn't have any sweetness.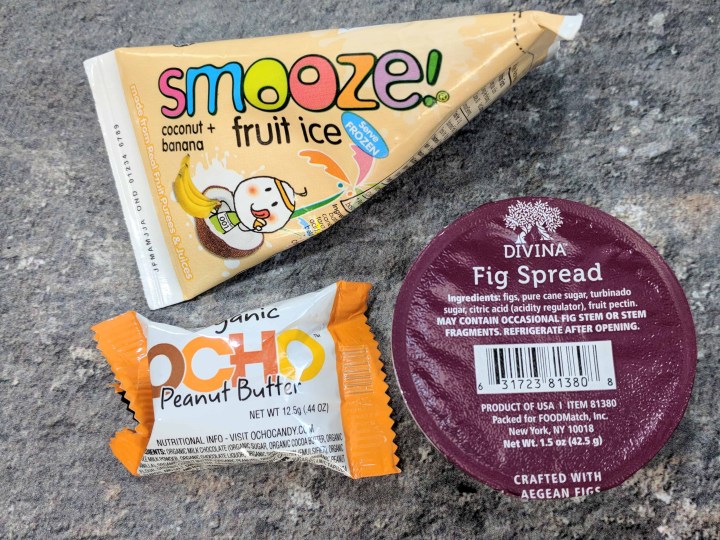 Organic ocho Peanut Butter Bite. It's like a reese cup. It's soft, sweet and tasty.
Smooze Fruit Ice coconut Banana. It's made with coconut milk, banana puree and natural cane sugar. I was oddly excited to get this treat as it reminded me of the fruit juice we had in the same kind of container when I was young. I really enjoyed it and it's something I should keep for the summer!
Divina Fig Spread. I love fig spread! I use it in sandwich (it's delicious with avocado), and it's also quite tasty for a PB&J variation (I use almond butter or soy butter). I like the texture of the little seeds.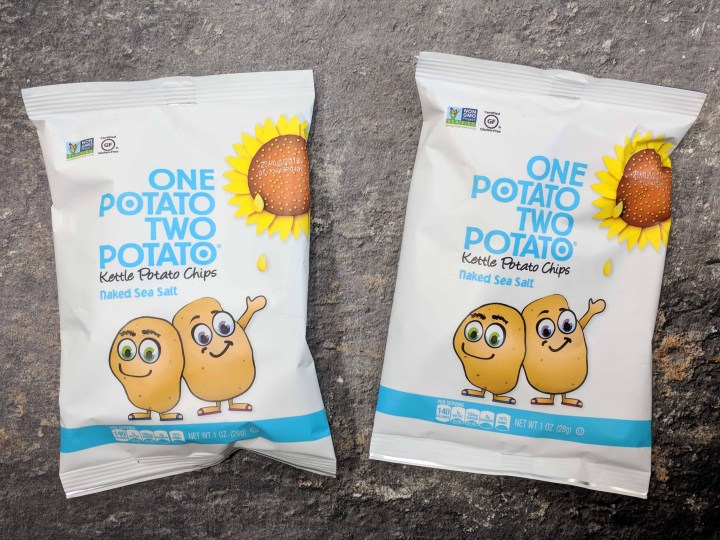 One Potato Two Potato Naked Sea Salt Kettle Potato Chips. Nice ligthly salted kettle chips.
They are a bit greasy, but they taste nice and like good potato chips!
Wai Lana Chips Herb & Garlic. They are made with Yucca, tapioca flour and rice flour with a lot of delicious spices. They are puffed chips, so they are light and have a very satisfying crunch! The flavors are great and not too subtle. Really liked them.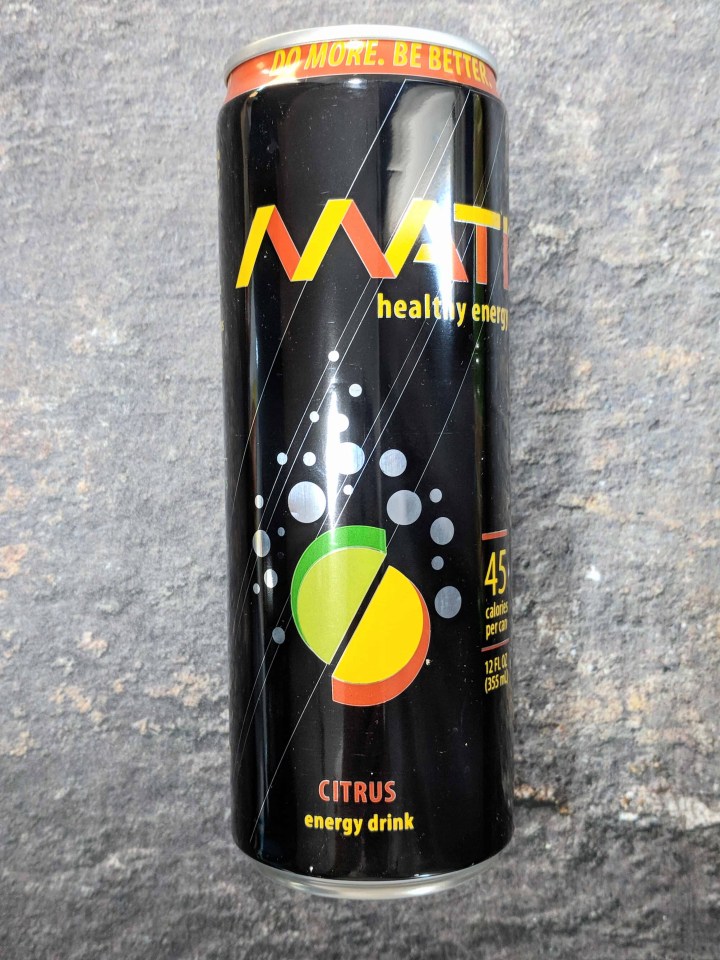 Mati Energy Drink – Citrus. With only 45 calories in a can, this is a nice energy drink! It's not sweet, and it has a nice citrus flavor with a slight bitter aftertaste, as if the orange zest was used in the flavoring. It's really tasty!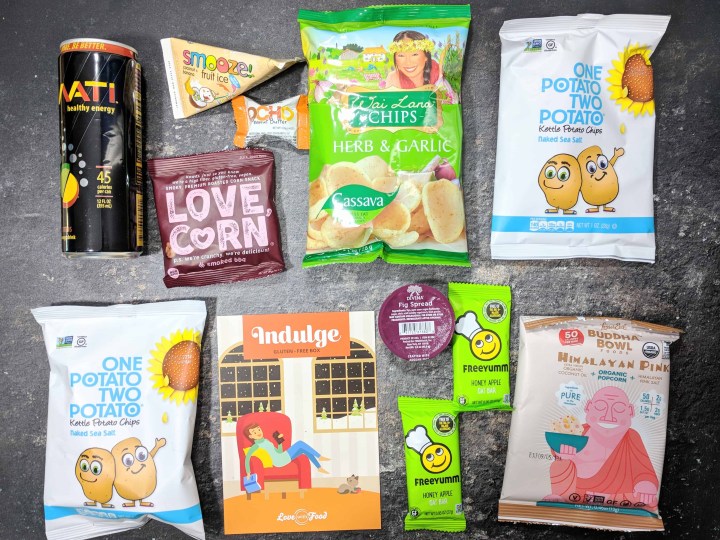 February's box was more on the savory side, which I don't mind at all, but it was surprising considering that February is usually all about chocolate! I loved the Popcorn, the Freeyumm bars, the fig spread and the drink, but everything was tasty. I'm always happy with my Love with Food Gluten-Free box as it helps me discover new gluten-free products that taste good. And even though I received the wrong box at first, Love with Food was quick to apologize and fix the problem, thank you!
What is your favorite Love with Food item from this month's box? Share below and let us know!

Visit Love with Food Gluten-Free to subscribe or find out more!