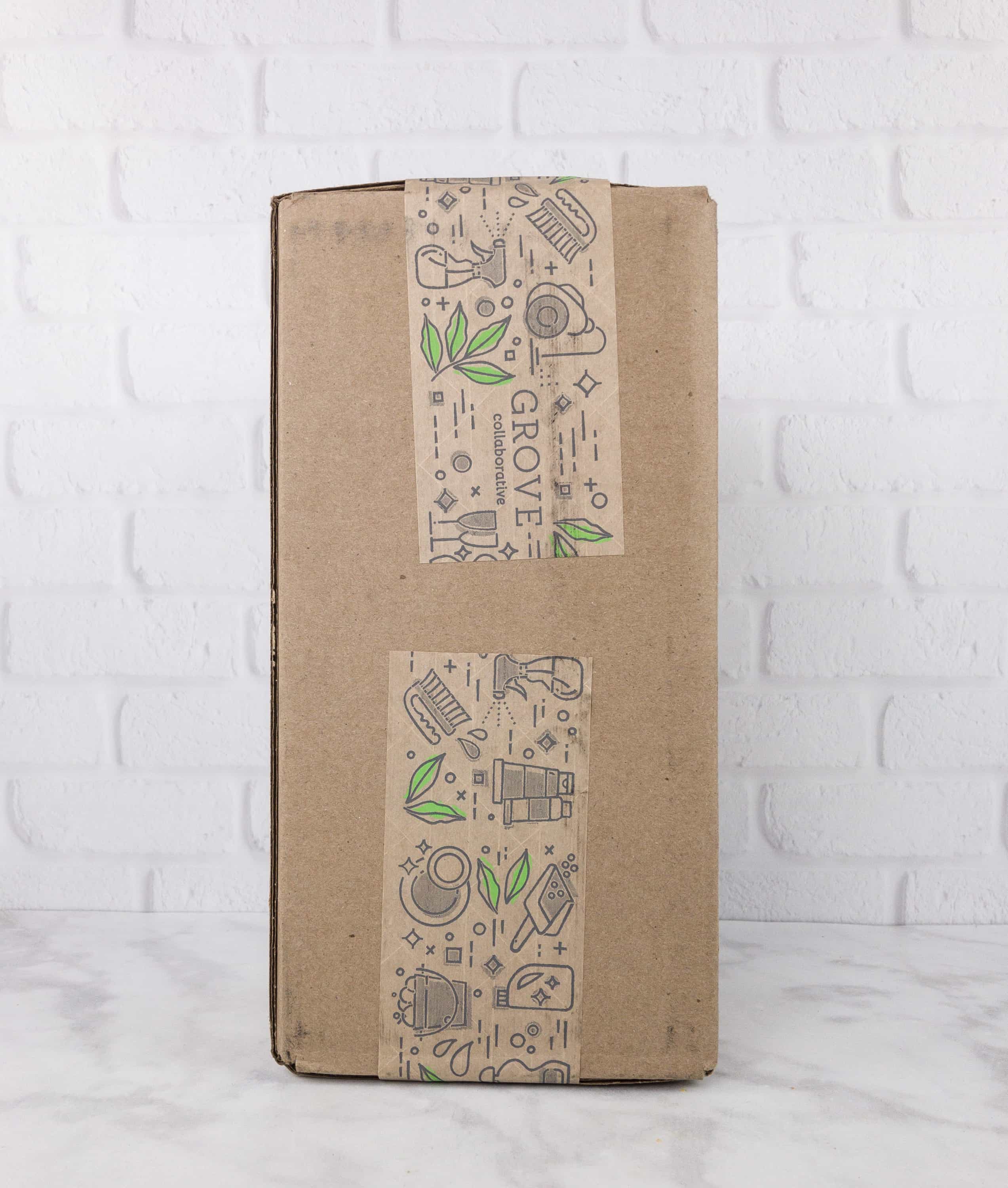 Grove Collaborative (formerly known as ePantry) is an eco-friendly subscription service that allows you to quickly pick your favorite high-quality cleaning and household supplies and set up a customized schedule for their shipment to you. Grove Collaborative carries a variety of brands including Method, Mrs. Meyers, Seventh Generation, Preserve, and more, including their own house brand.
HINT: Hit the bell at the top of the page to get notifications so you can get in on the Mrs. Meyers seasonal deal! A sweet bundle FREE for new members plus existing members can add a scrubby sponge FREE to their order!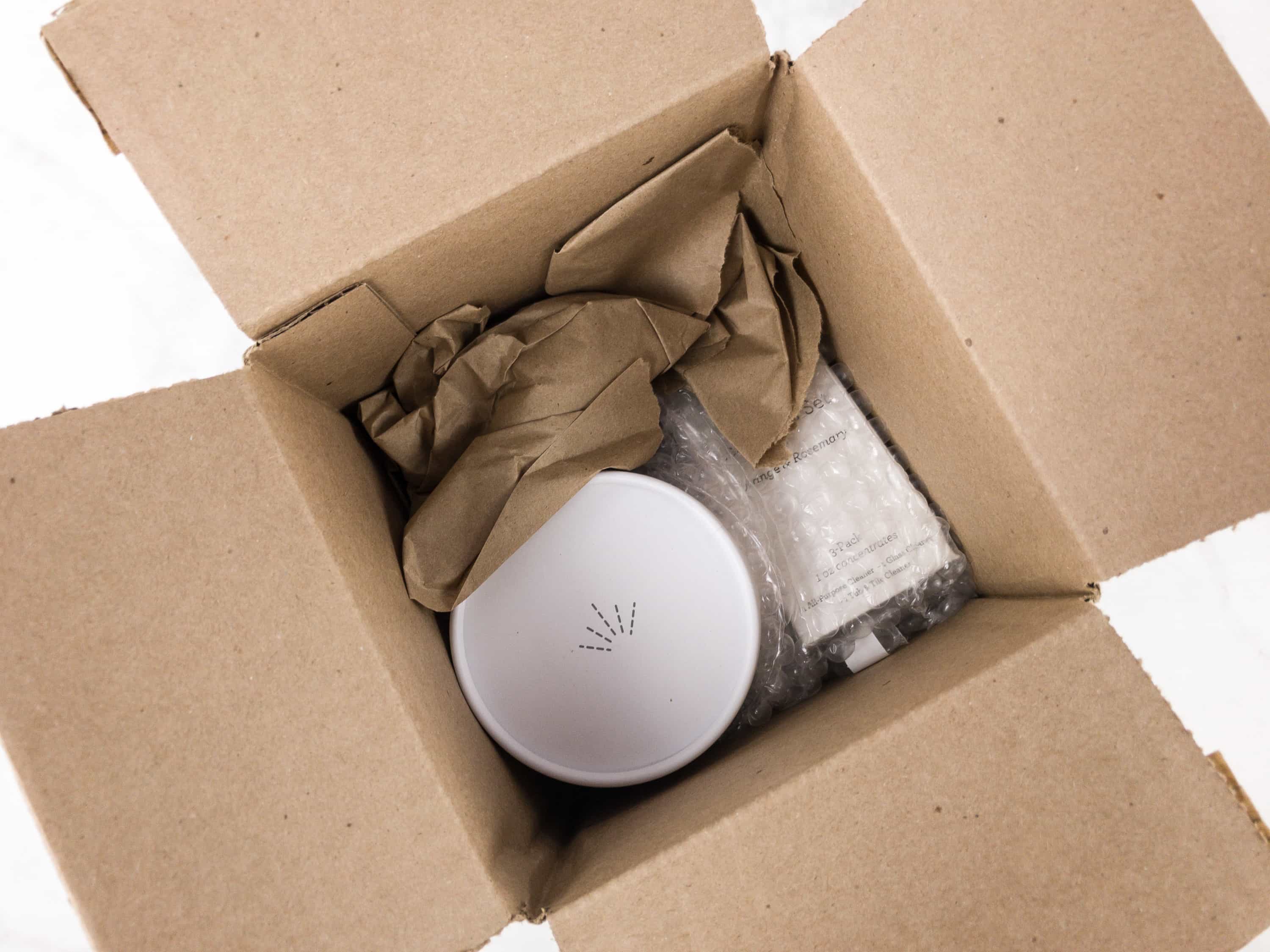 When you sign up, there's a quick quiz so they can create a suggested bundle for you, but you can customize it as much as you'd like. See our complete Grove Collaborative/ePantry walkthrough here! Grove calculates exactly how much you need.
You'll pay the cost of the products (you can see the details on every product on the Grove Collaborative site), plus $2.99 shipping.
DEAL: You can get a free $10 credit plus a free Mrs. Meyer's hand soap when you sign up with this link.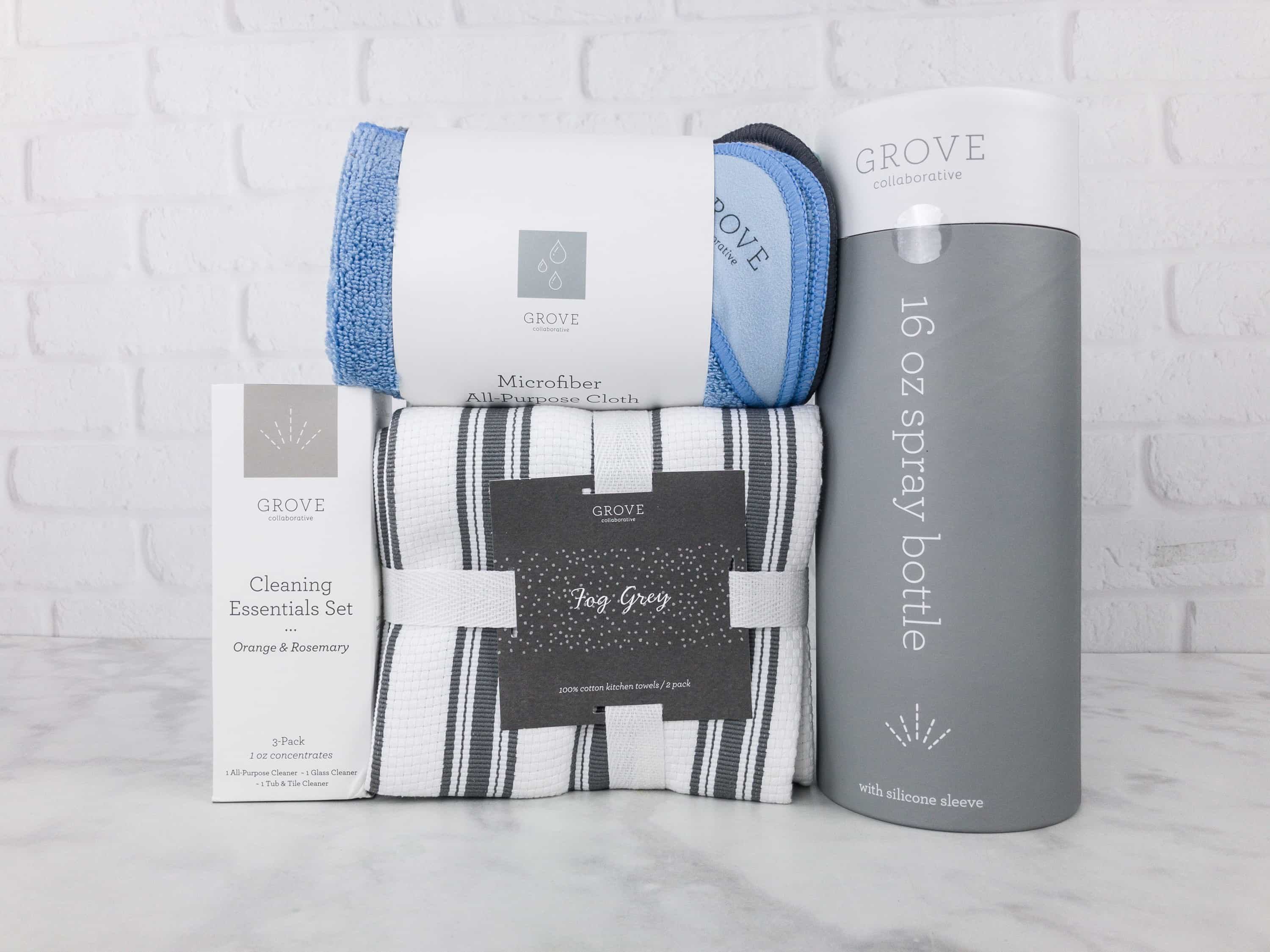 Everything in my box! This was an all-Grove brand collection for us!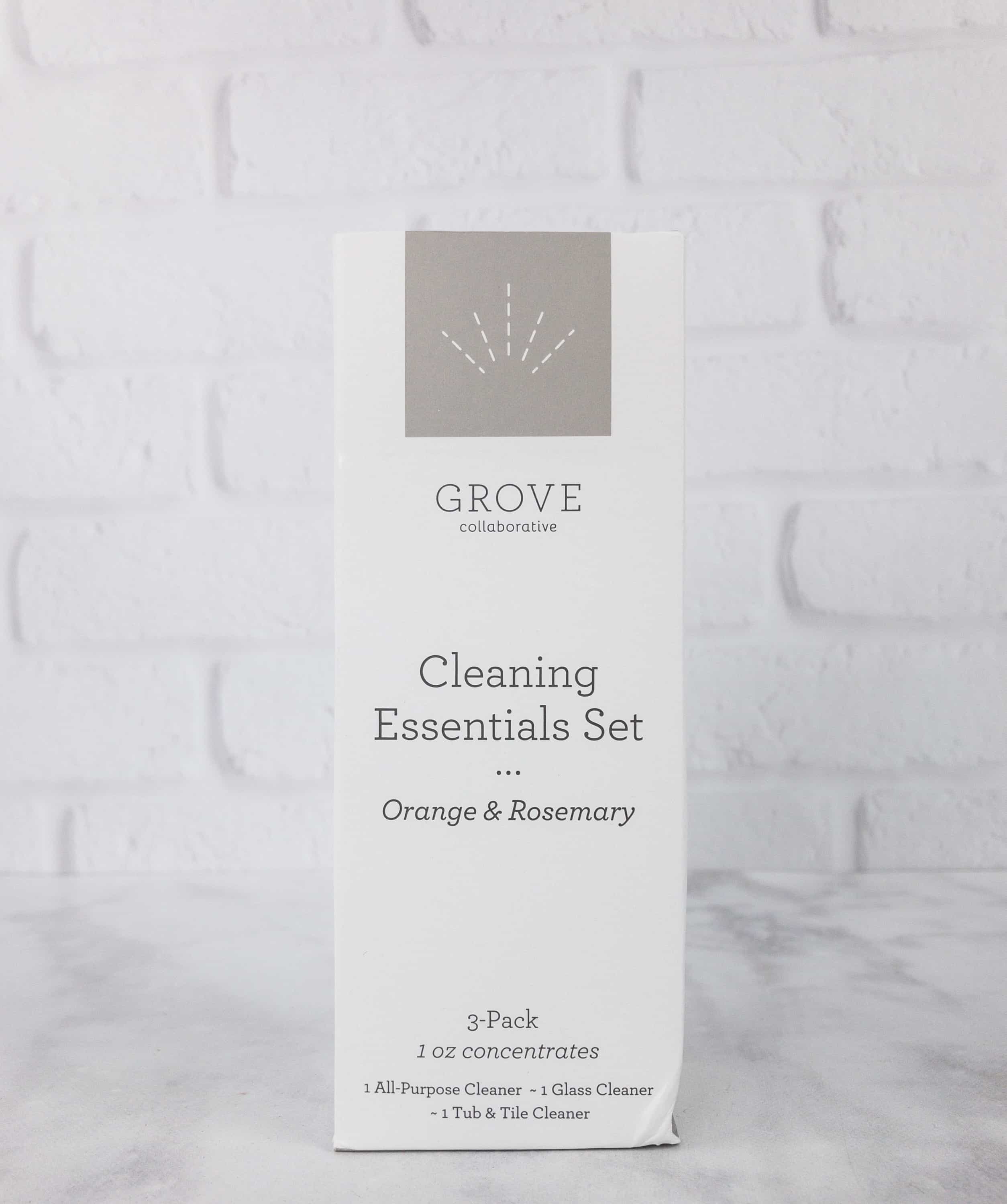 Grove Collaborative Cleaning Concentrates ($7.95) These are free of harsh chemicals, colorants, and synthetic fragrances. The scent was refreshing, thanks to natural oils from orange and rosemary.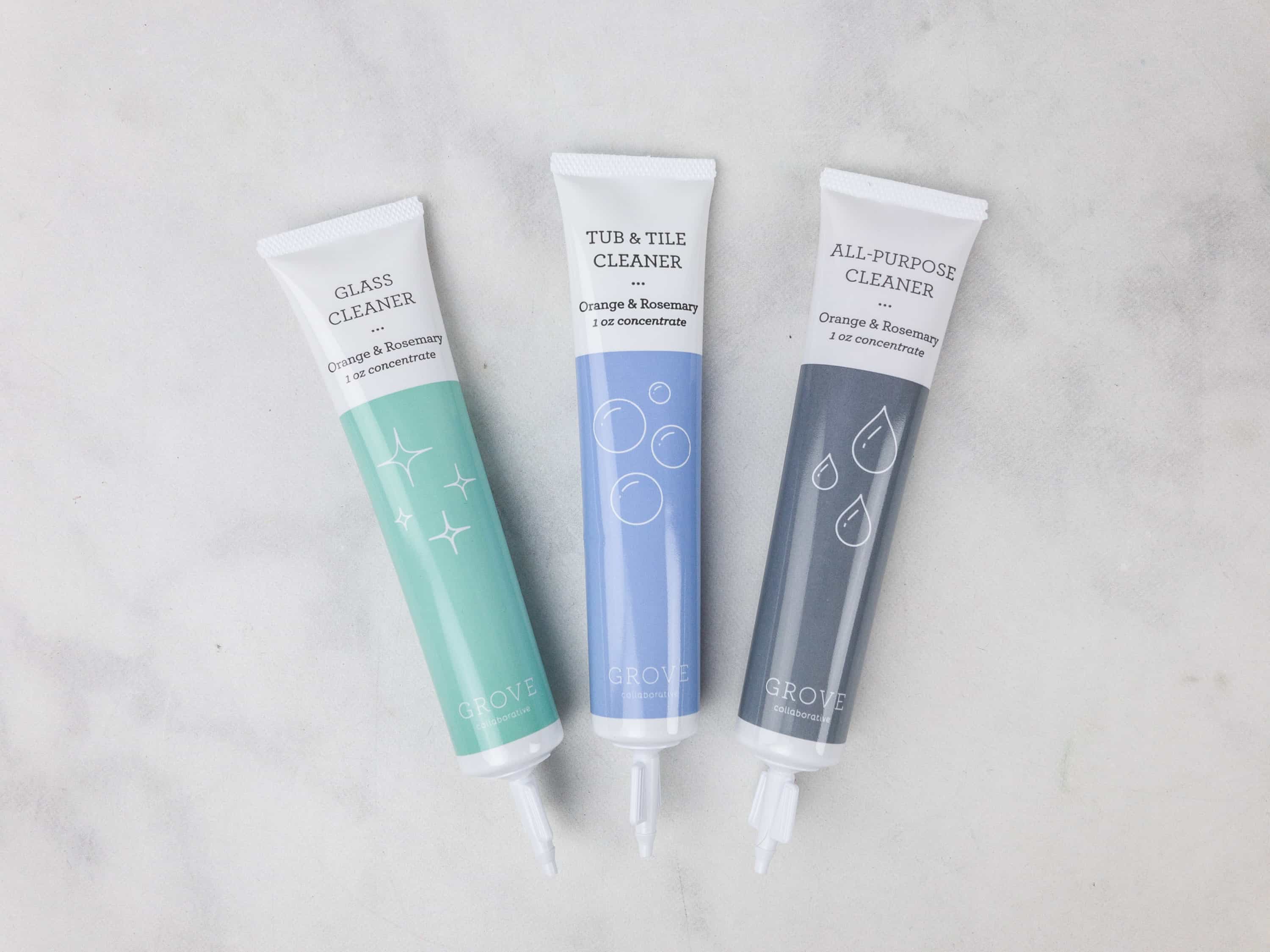 The box includes 1 oz. tubes of the following:
Glass Cleaner (green) is a cleaner for glass surfaces like windows and mirrors. Not recommended for use on wood.
Tub and Tile Cleaner (blue) can be used on ceramic tiles, porcelain, stainless steel, fiber glass and more. Not for use on marble and brass. For extra cleaning power, let it sit for a minute, then scrub or wipe off.
All-purpose Cleaner (gray) can be used on ceramic, chrome, concrete, granite, stainless steel and more. Not recommended for use on aluminum, brass and wood.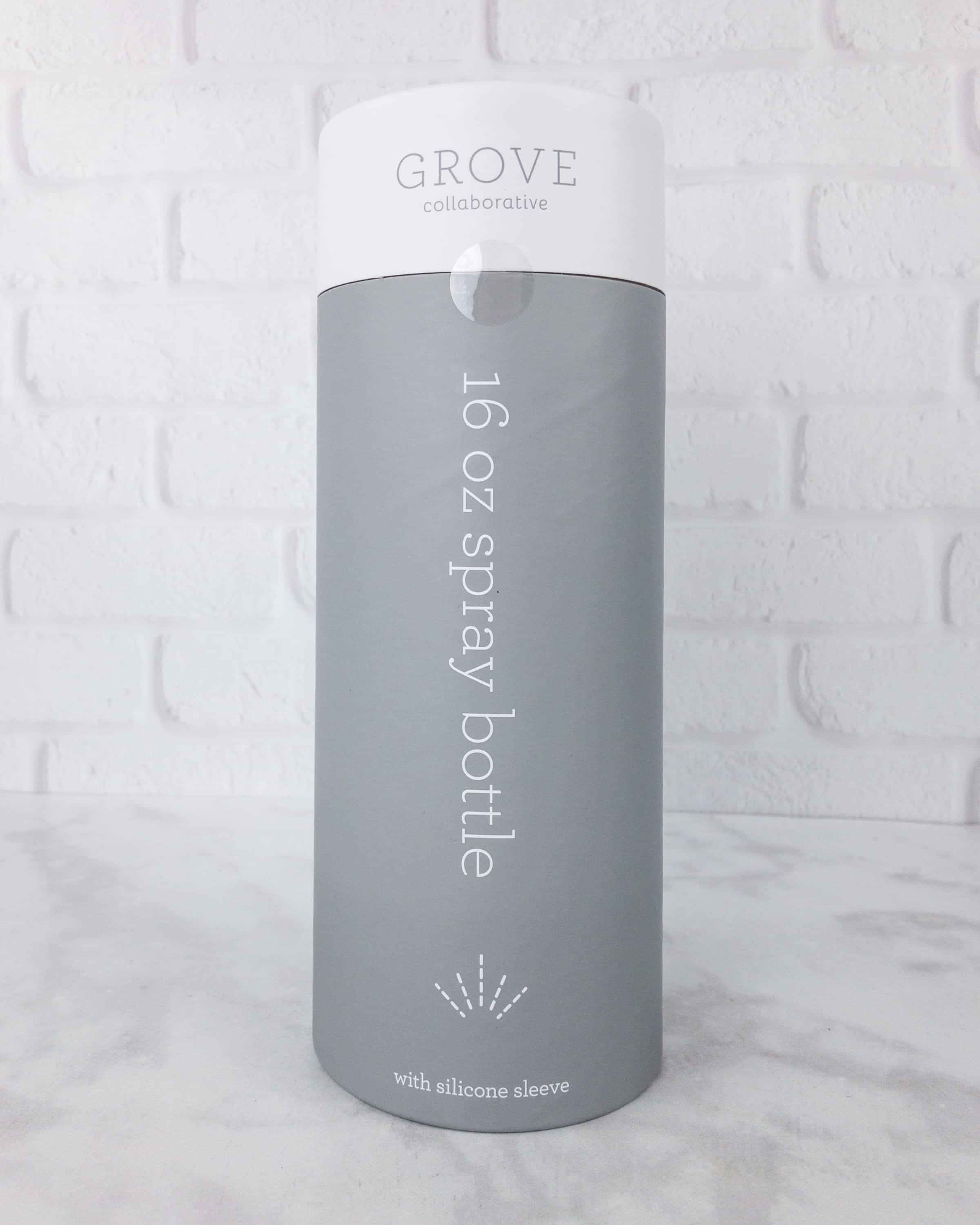 Grove Collaborative Glass Spray Bottle ($12.95) This non-toxic spray bottle makes cleaning a little easier. Just put your preferred cleaning solution concentrate and water, shake it, and you're good to go.
It's reusable, so you don't need to buy plastic spray bottles every so often. Cost-effective, and eco-friendly too! You can use it with the concentrates from Grove, or any solution you choose. It's glass (with a rubberized impact sleeve), so it is suitable for most gentle cleansers.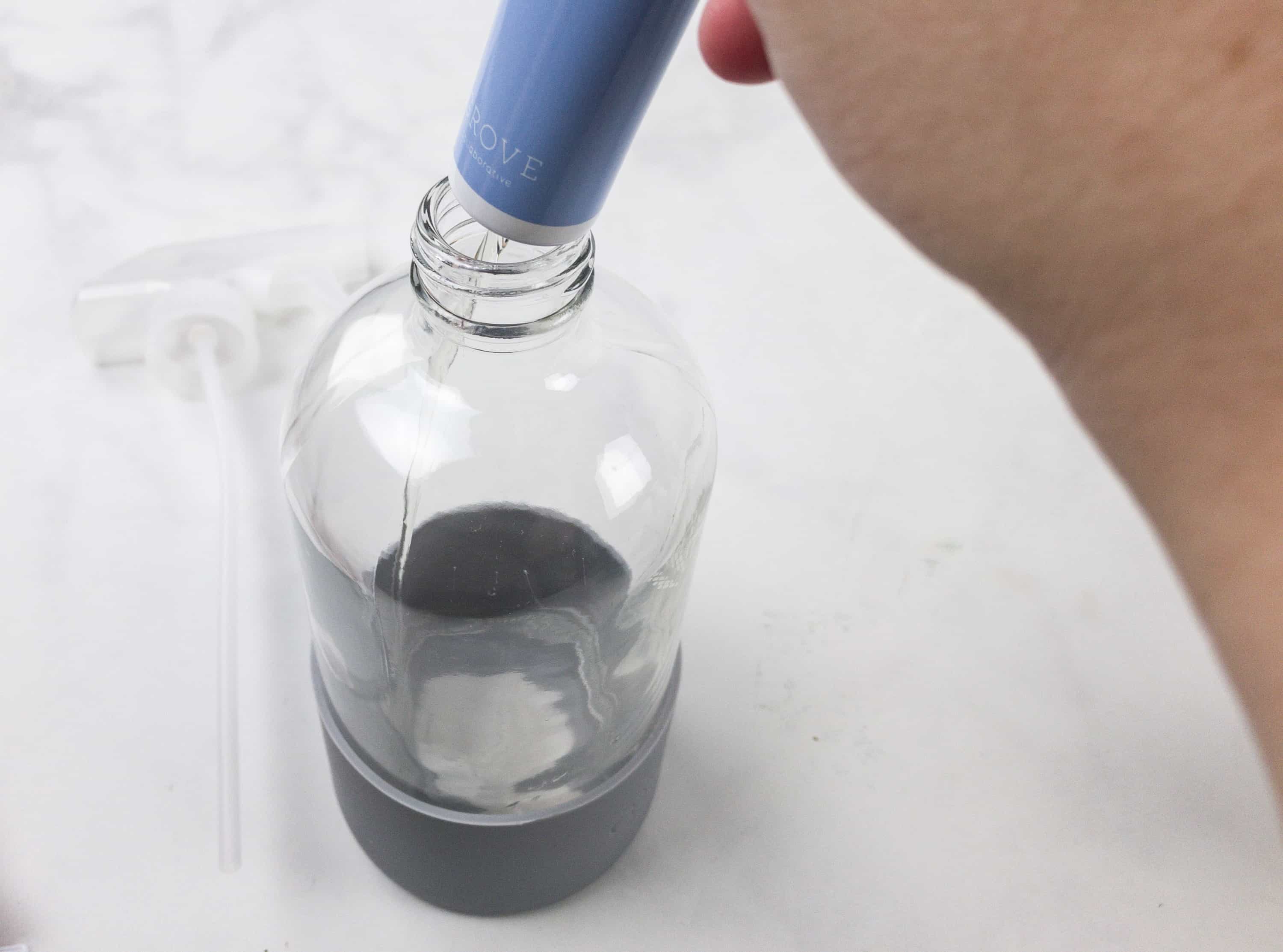 We tried using it with the Tub and Tile Cleaner. I just dispensed the tube's content, added water, and replaced the nozzle. After shaking, it's ready to use!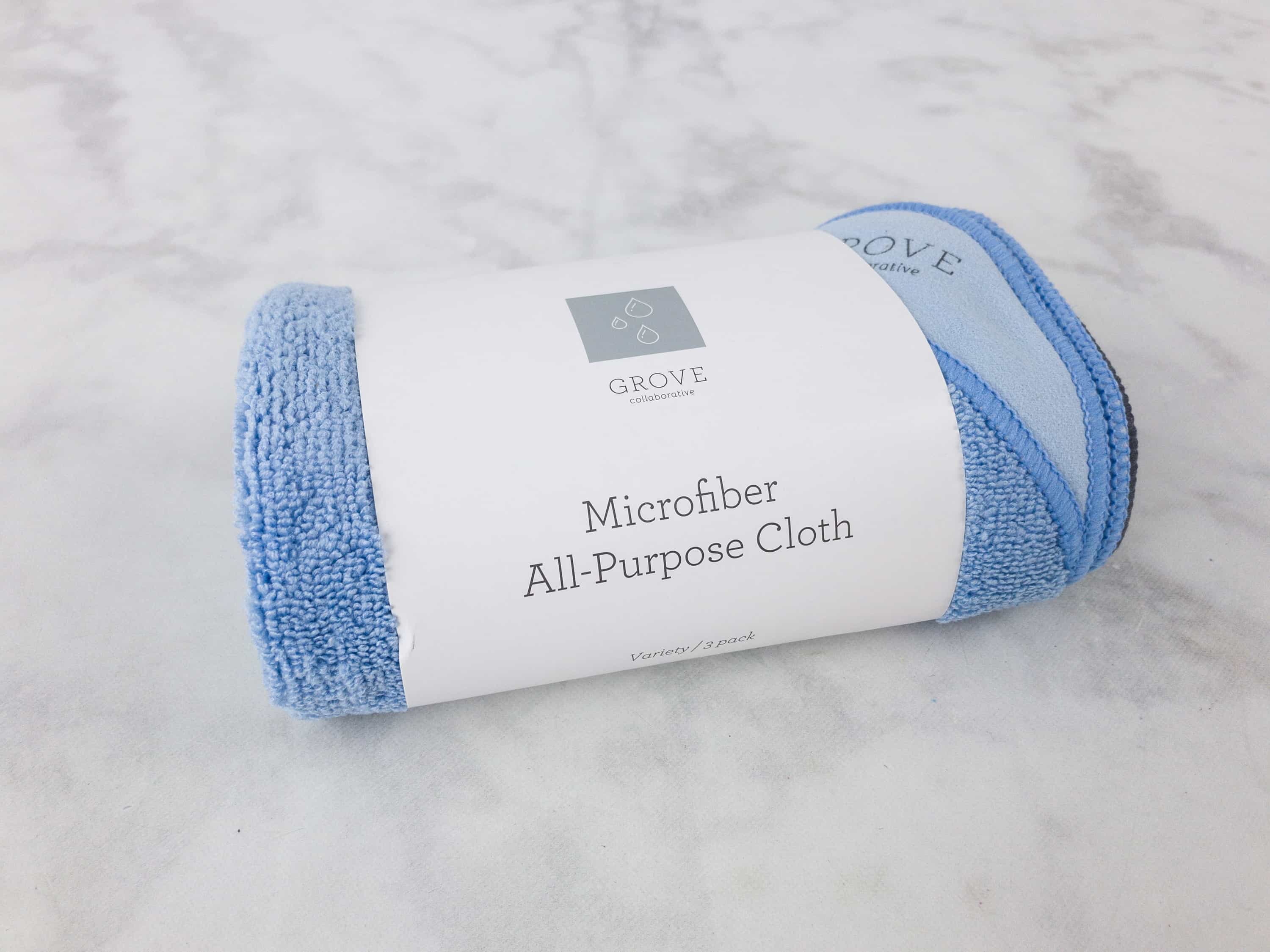 Grove Collaborative Microfiber ($9.95) These ultra-absorbent cloth thoroughly removes dirt, oil, dust and more. Made of 80% Polyester and 20% Polyamide.
I can pair these with my cleaning concentrates, they have the same colors as the tubes!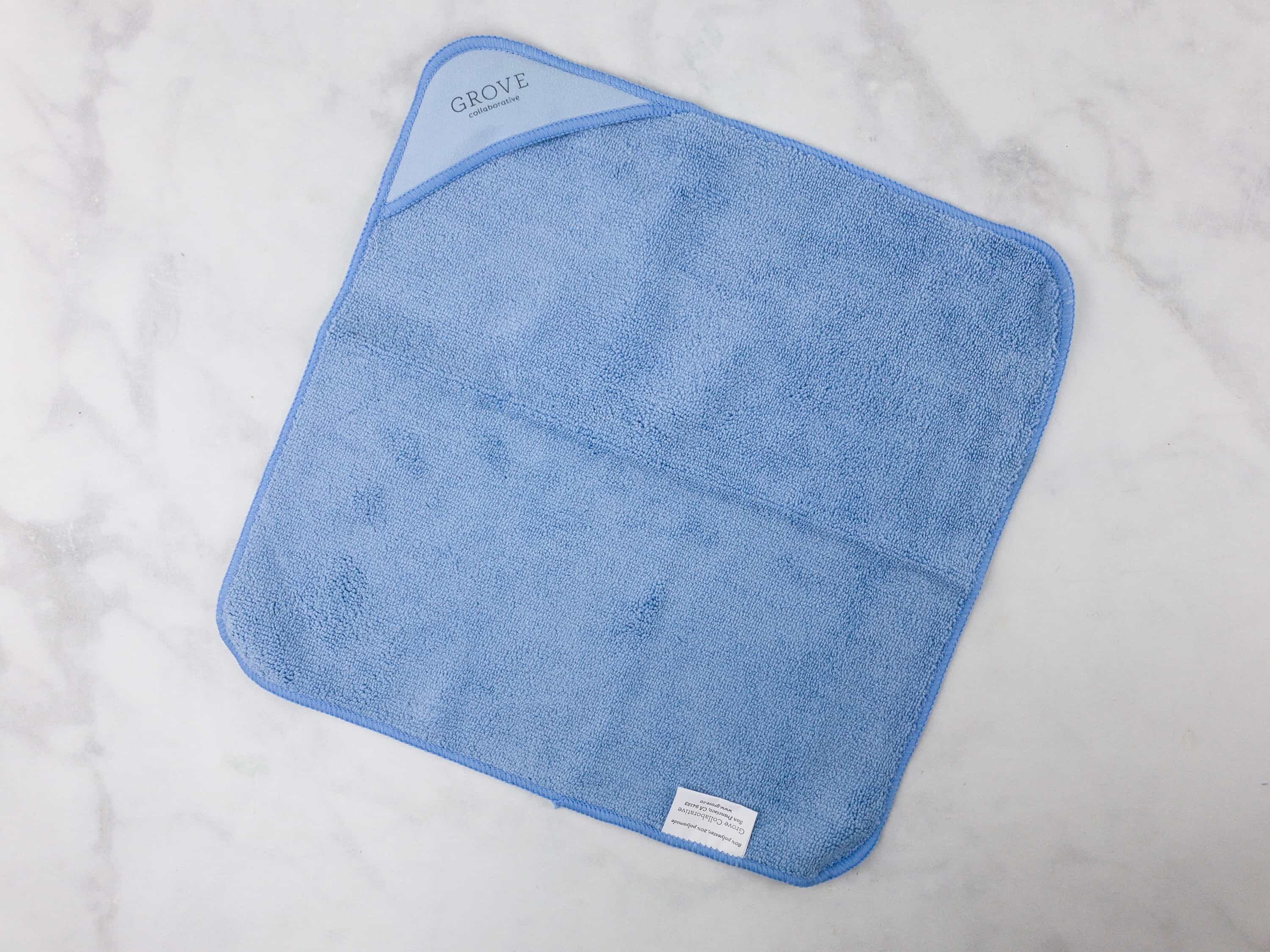 This cloth can be used on hard surfaces with water or any natural cleaners. We tried using them with the cleaning concentrates and they work well!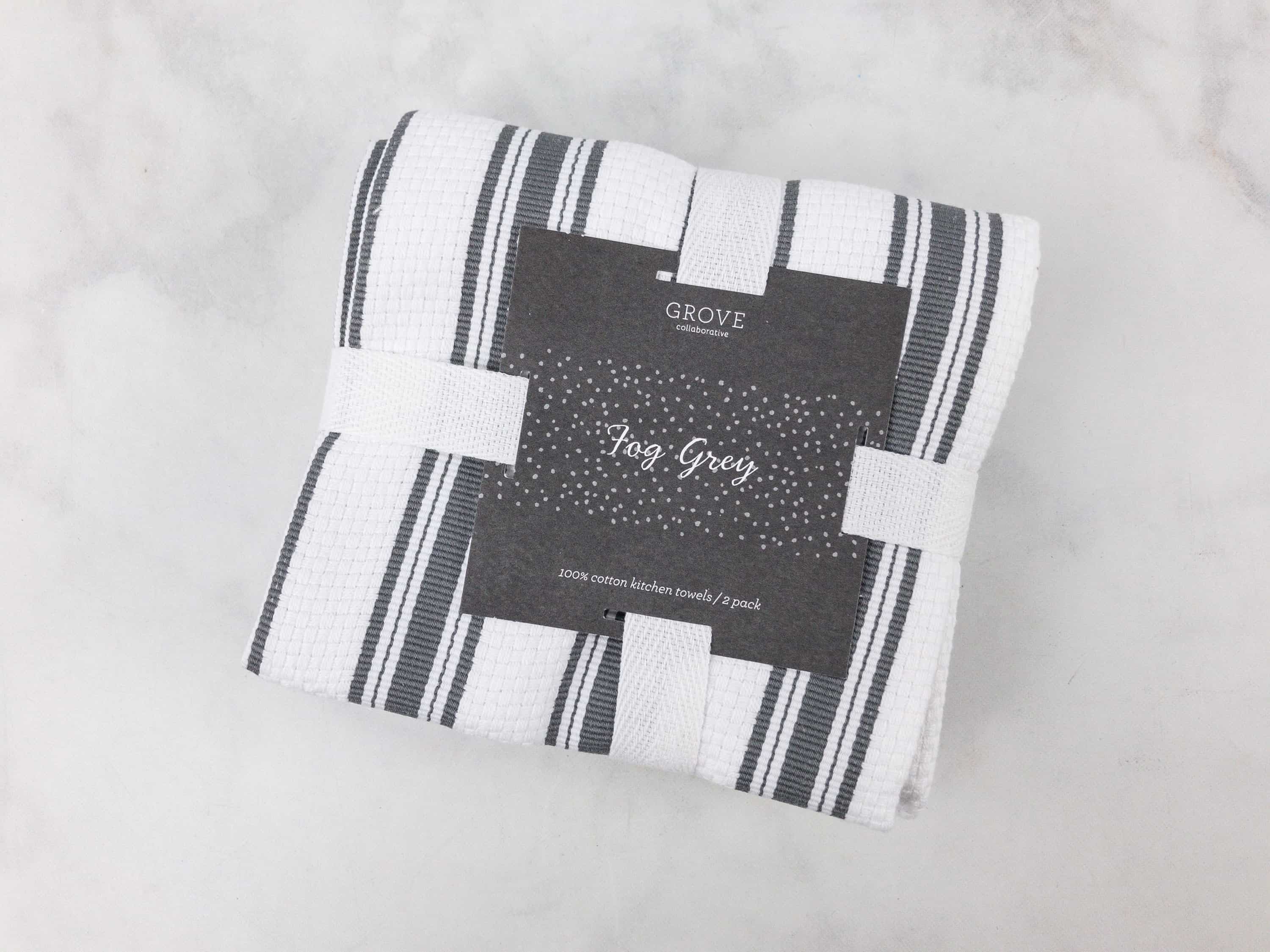 Grove Collaborative Kitchen Towel ($9.95) A very stylish kitchen towel made from 100% all-natural cotton.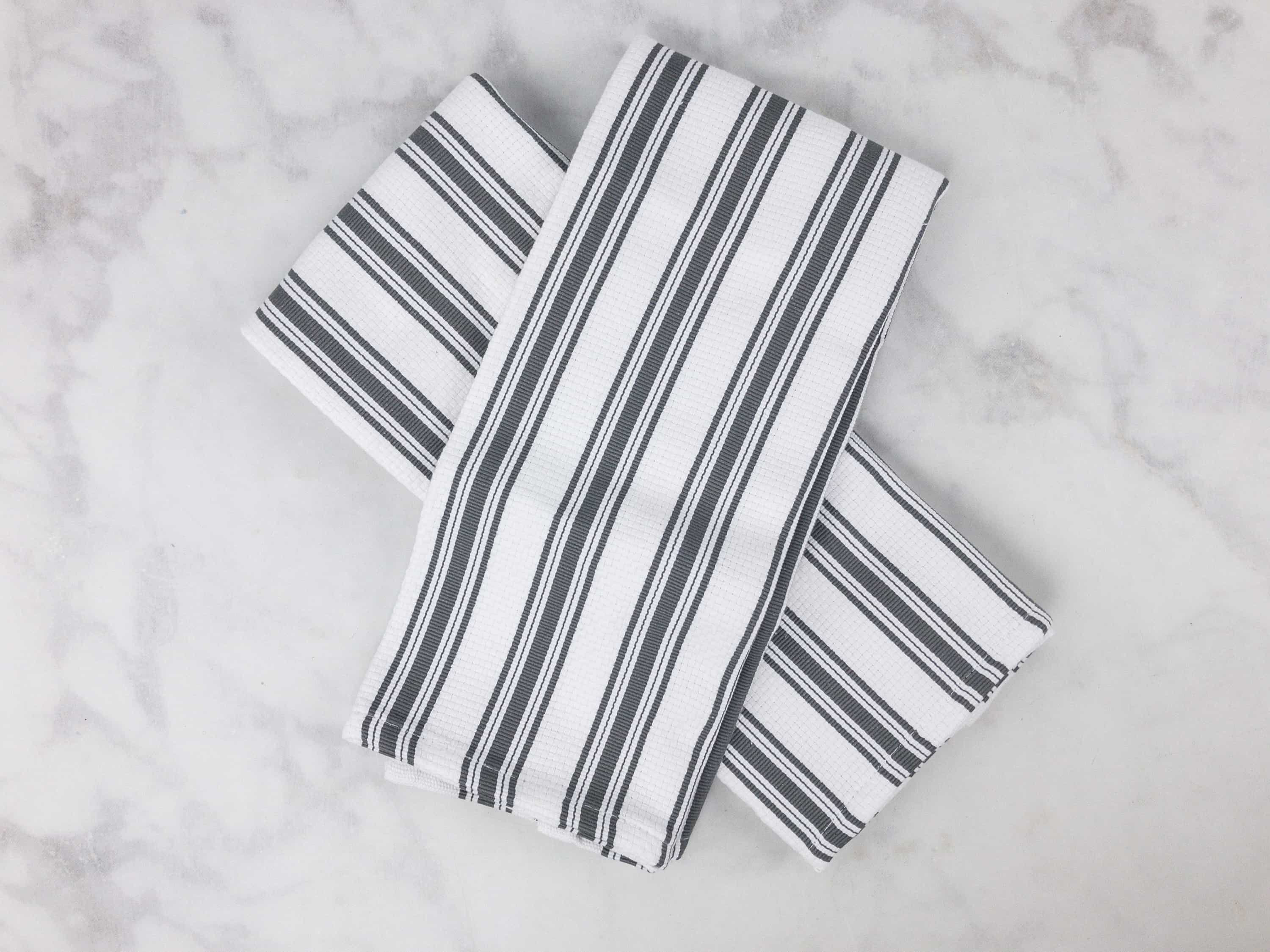 They're super absorbent and versatile too. We already have a couple sets, and we use them all the time. The make a good hand towel for the kitchen, because they aren't fuzzy. They also are handy for cooking utility towels — I recently used one to dry my homemade french fries prior to baking.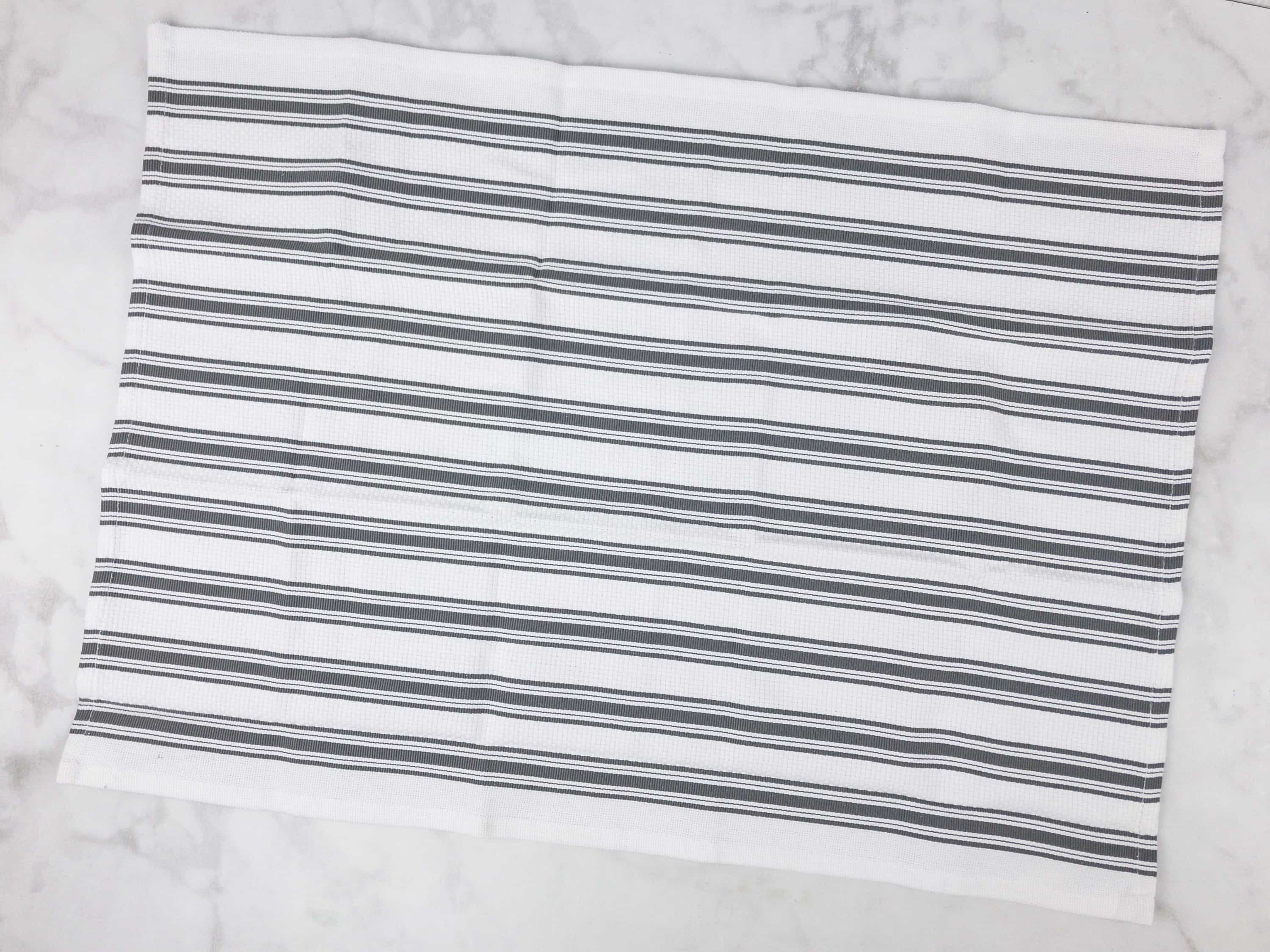 They are larger than your usual kitchen towel, and they are really well constructed, too.
Grove Collaborative is an ideal subscription for those who don't visit the grocery stores very often to hoard cleaning supplies… just like us. It's awesome because we are allowed to customize every box according to our specific needs at home! We've found the products to be really high in quality — the cleansers are gentler than most commercial brands, and they focus on naturally-derived ingredients.
Visit Grove Collaborative to check it out and personalize your own subscription!