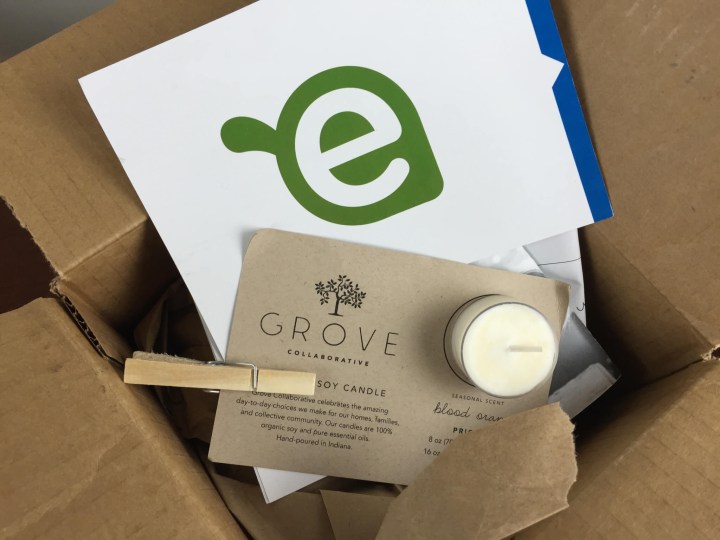 ePantry is an eco-friendly subscription service that allows you to quickly pick your favorite high quality cleaning and household supplies and set up a customized schedule for their shipment to you. ePantry carries a variety of brands including Method, Mrs. Meyers, Seventh Generation, Preserve, and more.   If you're like me, you hate shopping for cleaning and healthcare products at the grocery store (it's just too much!). I love this service because I can do all "that" shopping not at the store.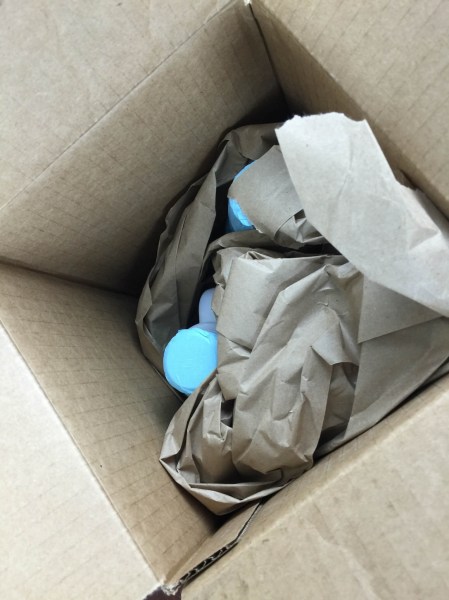 You'll pay the cost of the products (you can see the details on every product on the ePantry site), plus a $2.99 shipping charge. I select new products every month, in part because we have varying needs and they are a growing company and adding new products, but also because we post reviews – we like to show you what's there. You'll notice that some products are the same every month and some are new, but we use everything we purchase. ePantry has an automatic shipment feature plus a system to calculate exactly how much you need. For $39.99 you can join the VIP program and get free shipping for the year plus a free gift every quarter.  Mine came in my box last month. They also will include little samples like the Grove Collective (their house brand) votive that came in the top of our box! Blood Orange scent – YUM!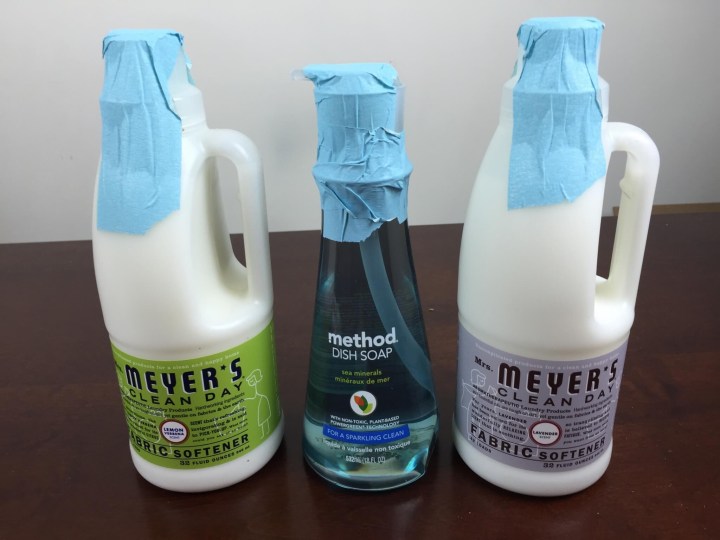 ePantry is a B corporation and they carbon offset all their shipping and uses recycled materials wherever possible. We love that everything is packaged to ensure it doesn't leak. When you start with ePantry all you need to do is take a super quick quiz so they can create a suggested bundle for you, but you can customize it as much as you'd like.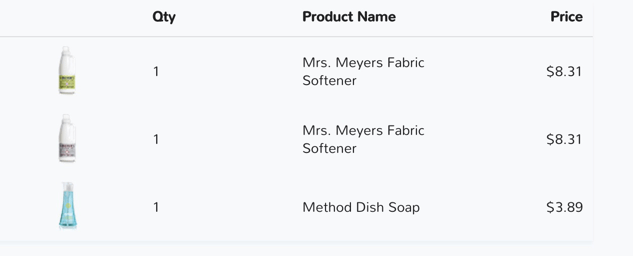 We weren't really all that exciting that month in our selections – some months we have plenty, and this month we did, except we were in need of fabric softener & dish soap. I've tried out all the brands that ePantry carries for these two items, and these are the brands that I prefer!   The Mrs. Meyers fabric softener is a little spendy but it's my favorite, and I alternate between getting the regular Method Dish Soap, which has refills available, and the power foam squirter, which I love to wash up a pot really quick.
How ePantry Works
I haven't done a total walkthrough of signing up – if you want to check it out or any past reviews, read the rest! If you're interested in checking it out for yourself, visit ePantry to sign up and get your $10 credit and free soap!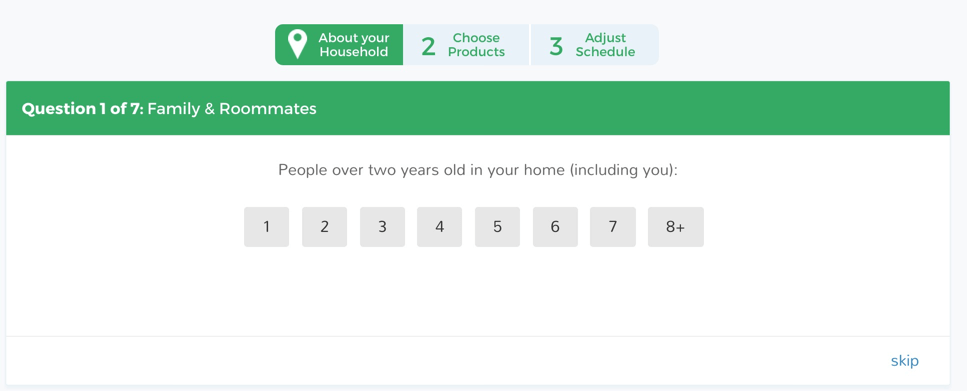 When you sign up, you'll give information on how many people over and under 2 years old in your home, how many bathrooms, how old you are (FYI you can skip any question!).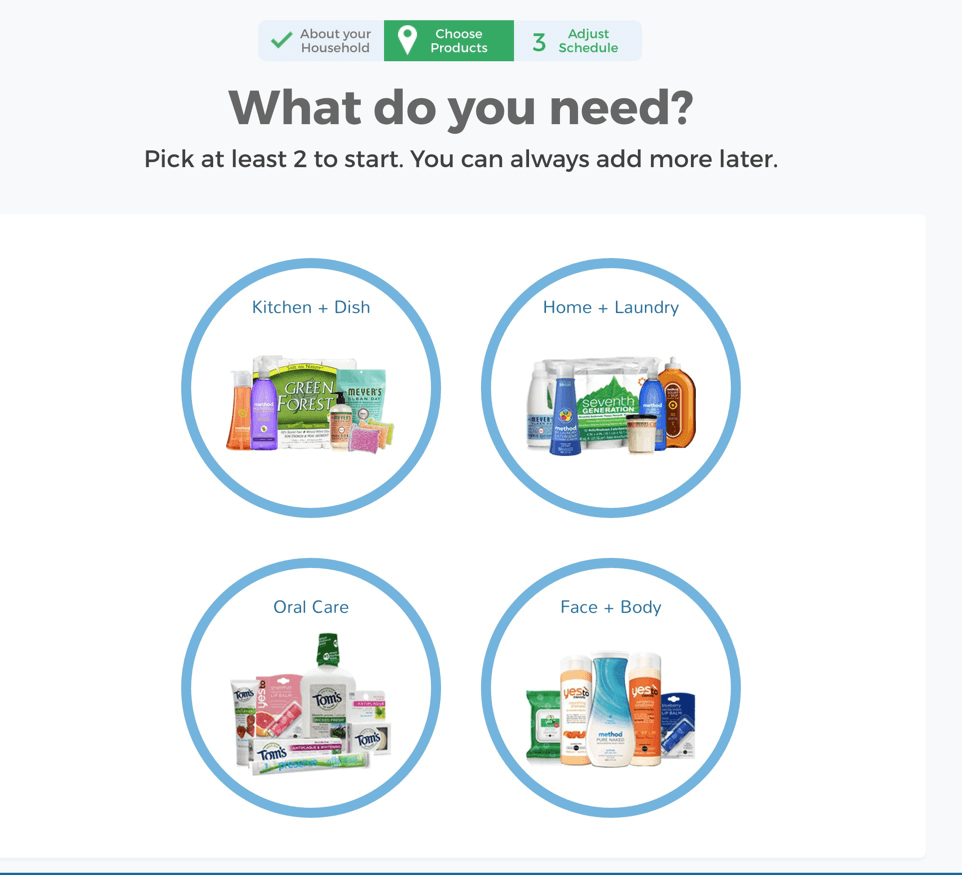 Then you can tell ePantry what kind of products you need….
and what brand you prefer!
ePantry will tell you the suggested products for your household (after you tell them your favorite scents, if applicable), and based on your household size they'll schedule a recurring entry in your pantry.

This was my suggested shipment (it didn't suggest one for October). Obviously that's quite a lot, just bin any that you're not interested in!
Visit ePantry to check it out and personalize your own subscription You can get a free $10 credit plus a free Mrs. Meyer's hand soap when you sign up. Find more Home & Household subscription boxes in the directory.
The Subscription
:
ePantry
The Description
: Flexible household product subscription service. Choose from Method, Mrs. Meyer's Clean Day, Seventh Generation cleaning products and add on TP, paper towels, and trash bags.
The Price
: Varies with item selection
The Coupon
: Get $10 off your first order when you sign up plus a free bonus item!
Use this link to activate
!