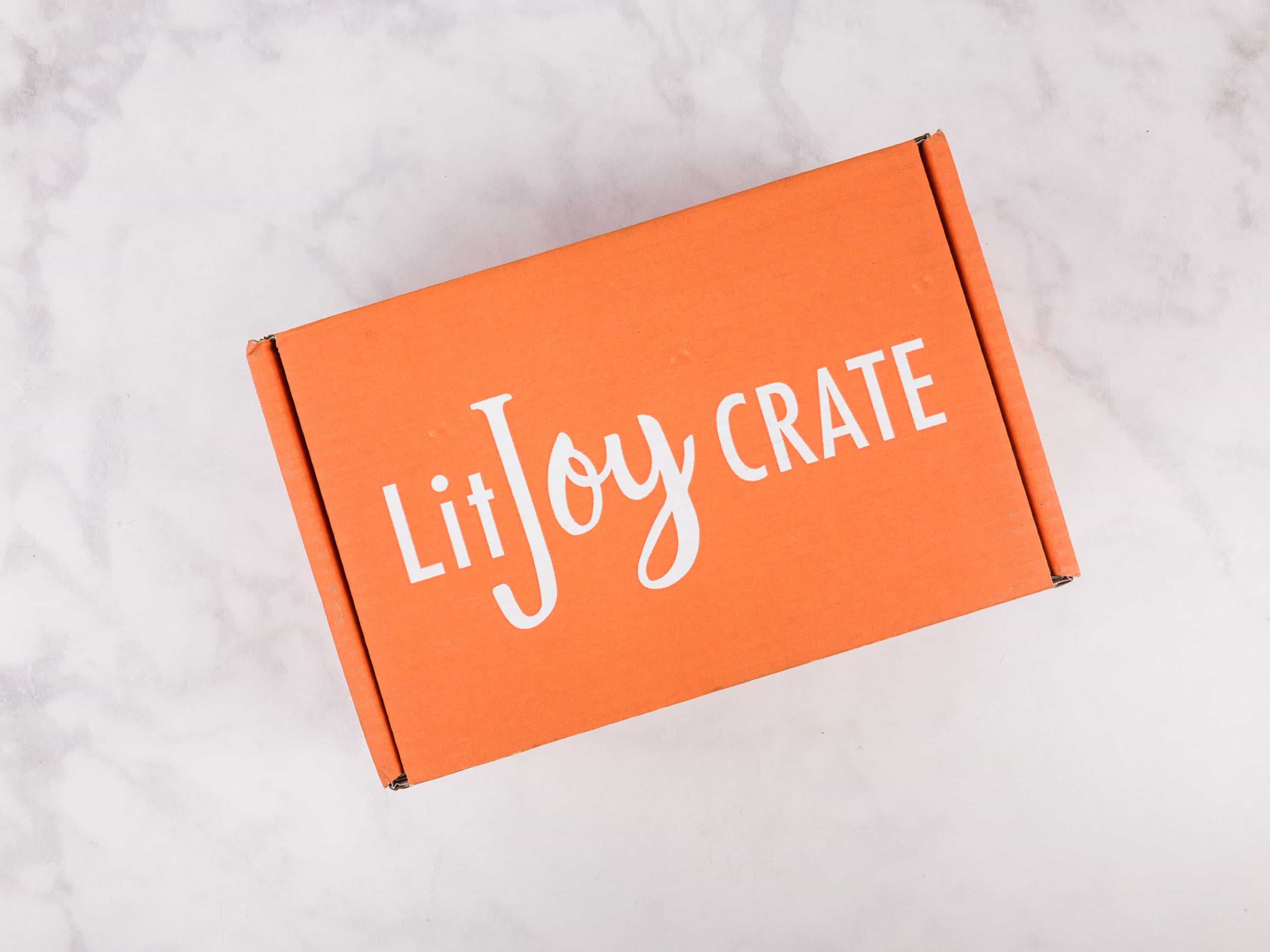 LitJoy Middle Grade Crate is a quarterly book subscription box for middle grade readers. For $34.99 you'll get two middle grade books plus 3-5 bookish items, all themed together.
Litjoy also offers children's picture books (ages 3-5) or young adult (ages 16+). Both children and young adult crates cost $29.99 each, and each box comes with a book and 2-4 book-themed items.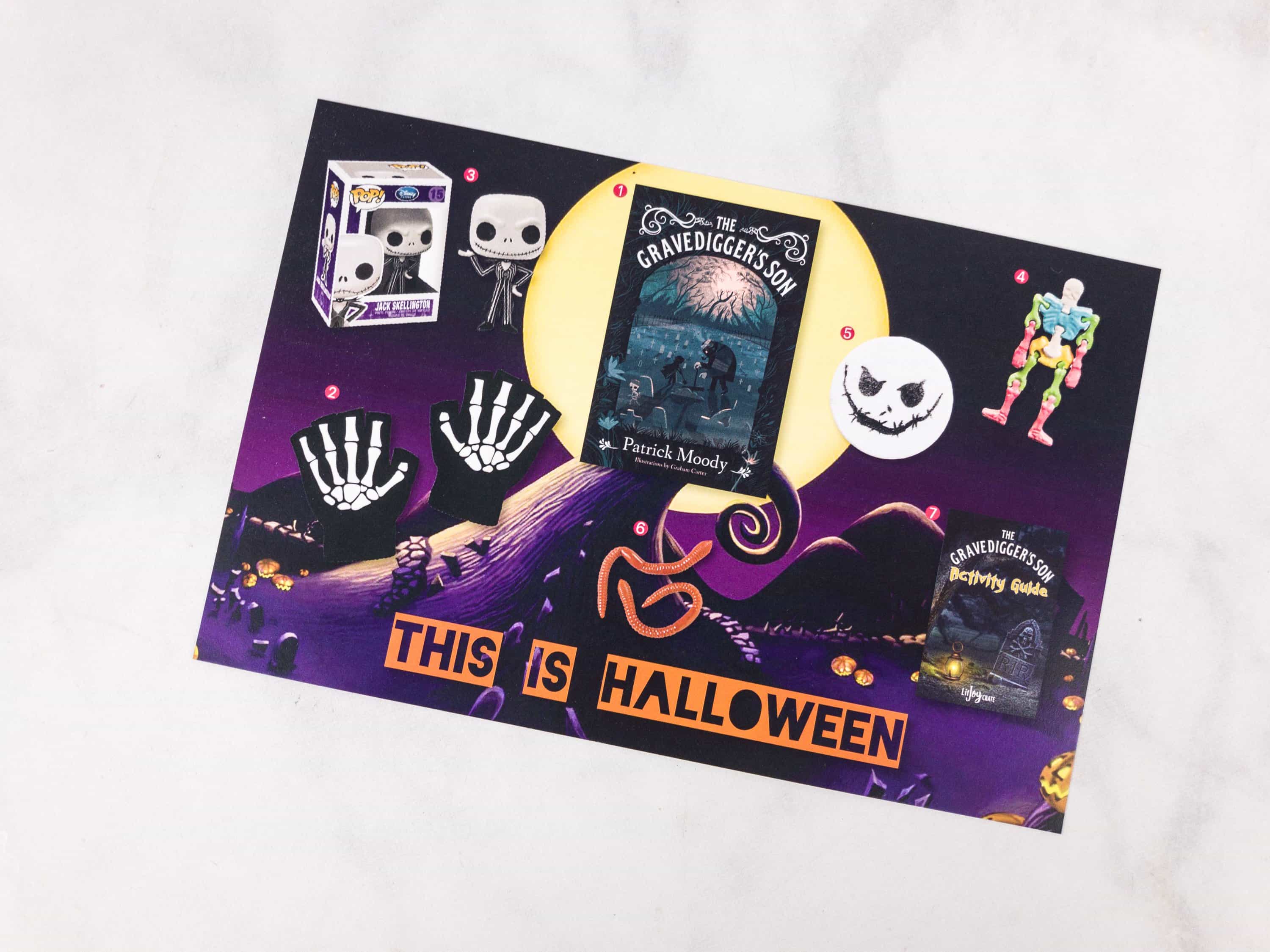 This is a review of the Limited Edition Halloween Crate 2017. This special one-time crate is $29.99 + $8.99 shipping and comes with only ONE book + goodies.
DEAL: Save $5 on your first box! Use coupon code MSA5.
The information card comes with a list of all the items, and an adorable blurb explaining how they fit in with the book selection.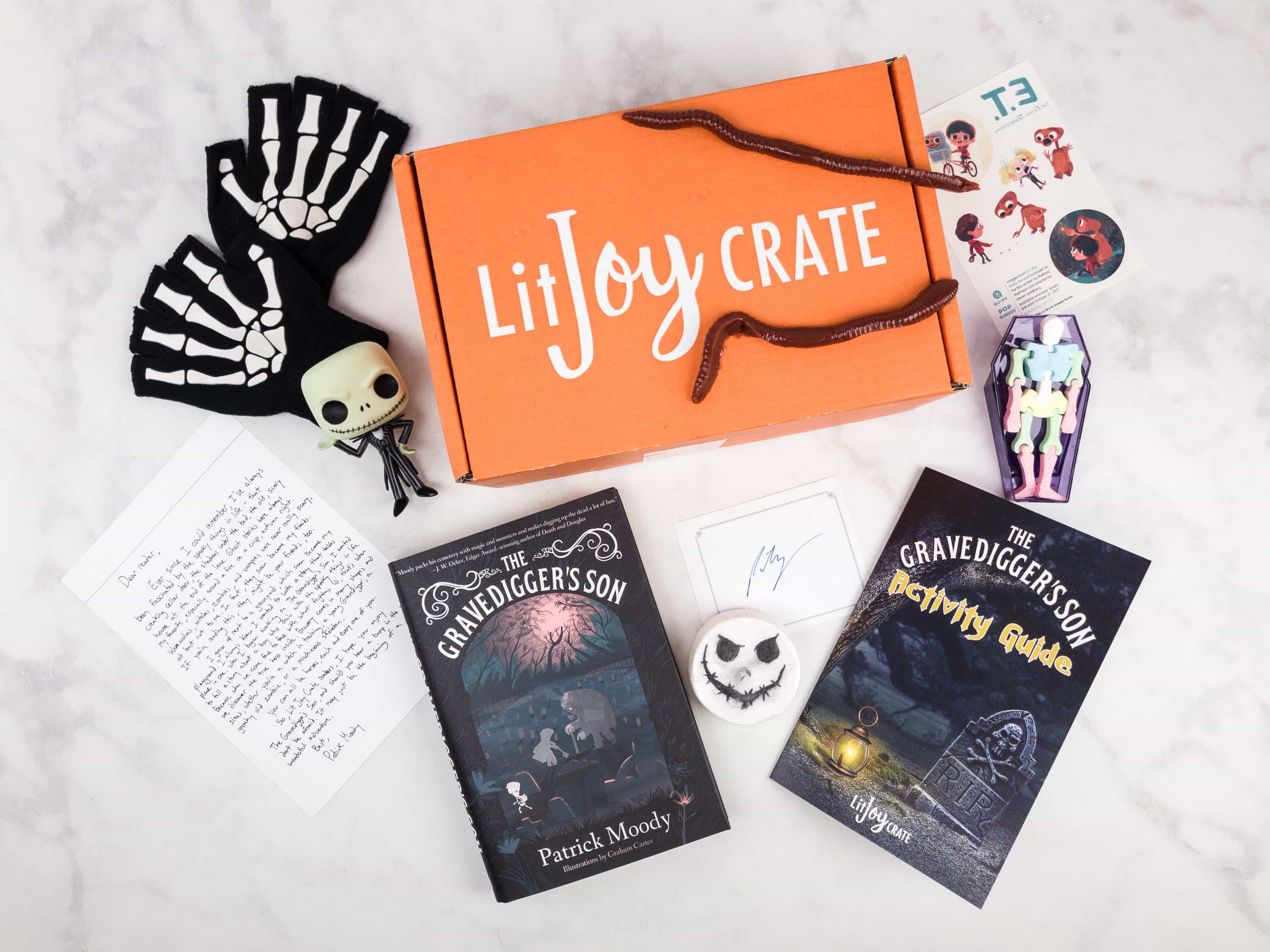 Everything in the limited edition LitJoy Middle Grade Halloween Crate 2017!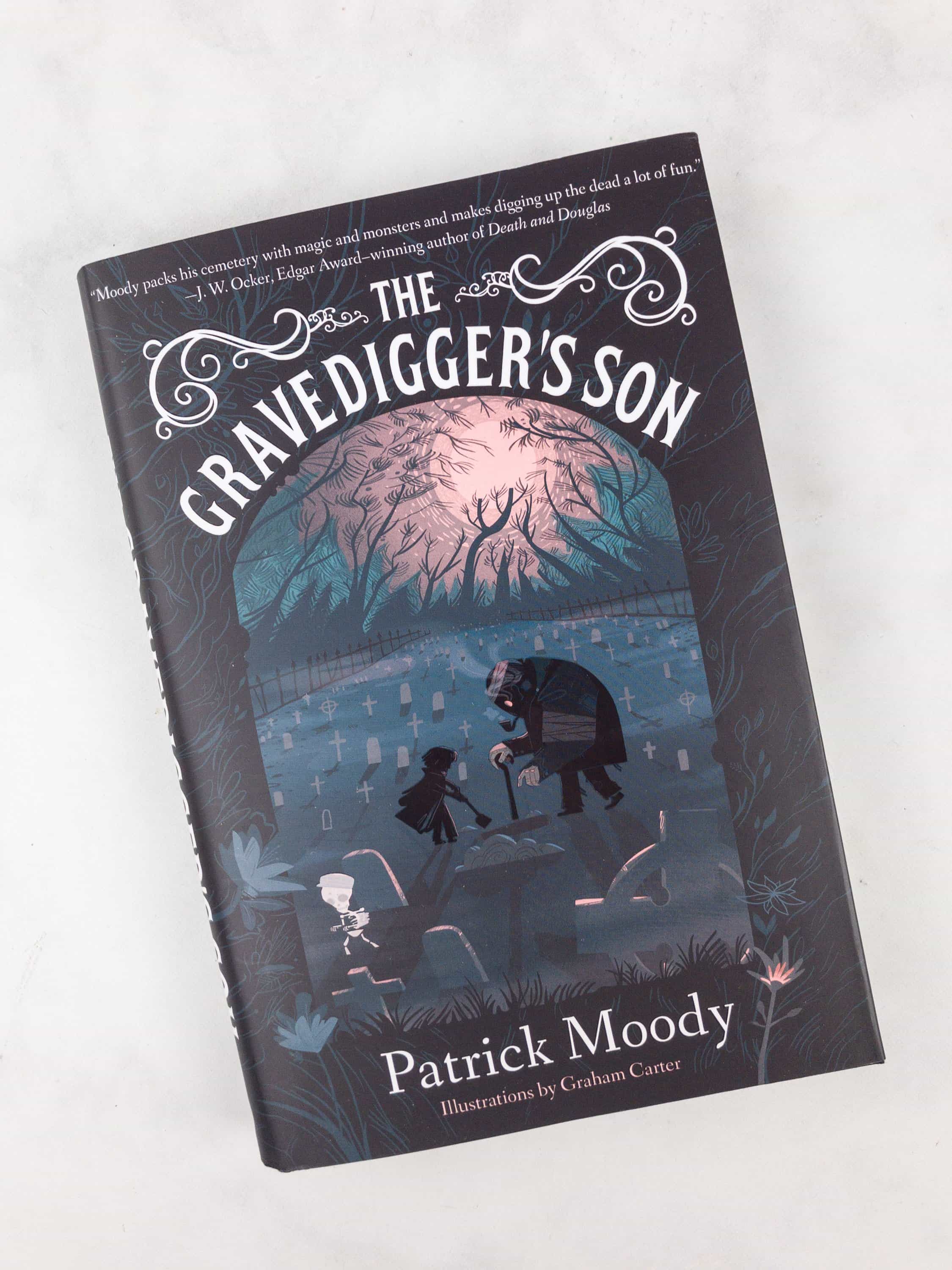 The Gravedigger's Son Book by Patrick Moody ($11.55)

Ian Fossor is last in a long line of Gravediggers. It's his family's job to bury the dead and then, when Called by the dearly departed, to help settle the worries that linger beyond the grave so spirits can find peace in the Beyond.

But Ian doesn't want to help the dead—he wants to be a Healer and help the living. Such a wish is, of course, selfish and impossible. Fossors are Gravediggers. So he reluctantly continues his training under the careful watch of his undead mentor, hoping every day that he's never Called and carefully avoiding the path that leads into the forbidden woods bordering the cemetery.

Just as Ian's friend, Fiona, convinces him to talk to his father, they're lured into the woods by a risen corpse that doesn't want to play by the rules. There, the two are captured by a coven of Weavers, dark magic witches who want only two thing—to escape the murky woods where they've been banished, and to raise the dead and shift the balance of power back to themselves.

Only Ian can stop them. With a little help from his friends. And his long-dead ancestors.

Equal parts spooky and melancholy, funny and heartfelt, The Gravedigger's Son is a gorgeous debut that will long sit beside Neil Gaiman's The Graveyard Book and Jonathan Auxier's The Night Gardener.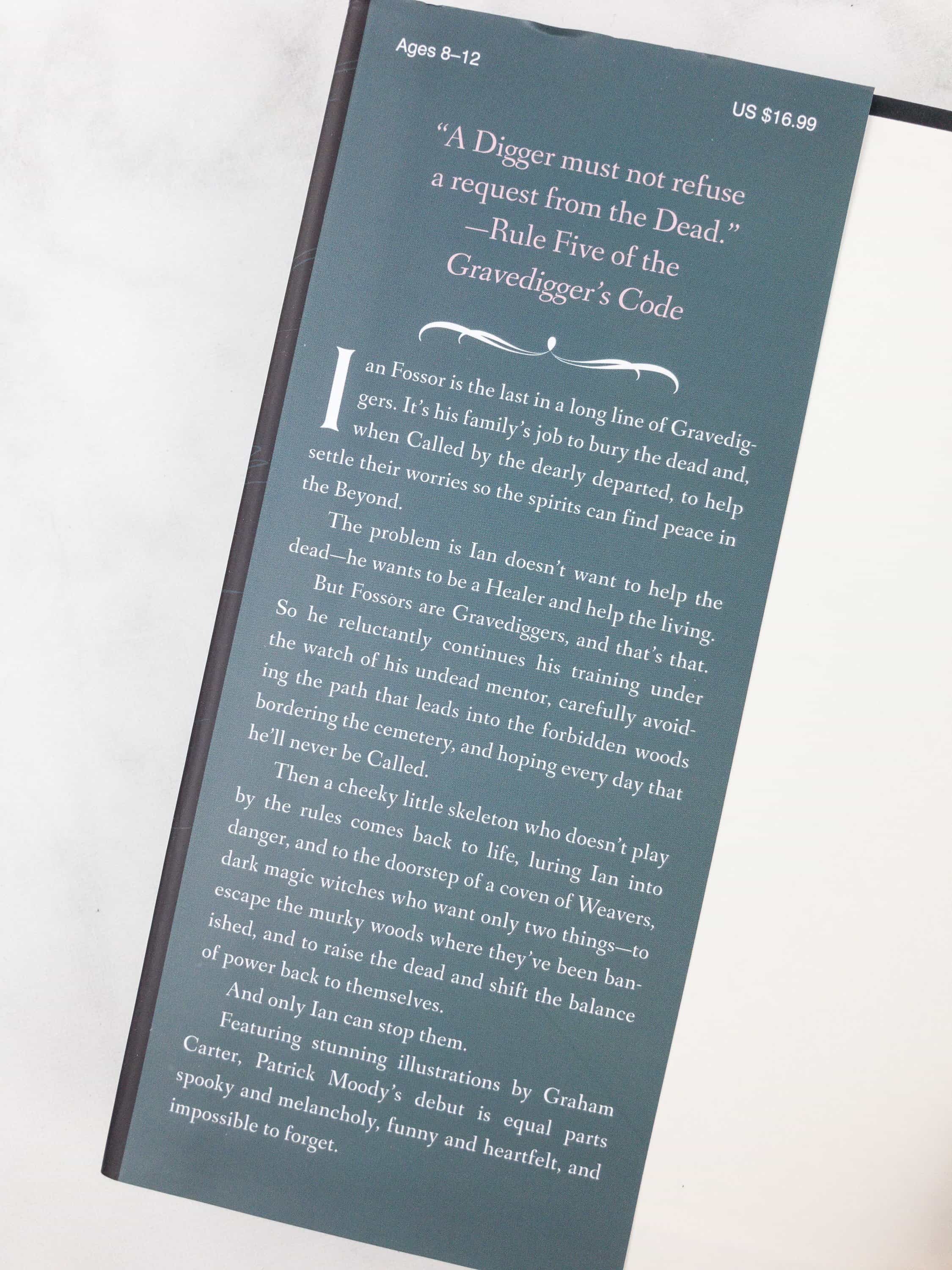 The inside flaps have the story's synopsis too.
It's a highly entertaining read and, while it is intended for middle-grade readers, it can be an engrossing read for teens and young adults too.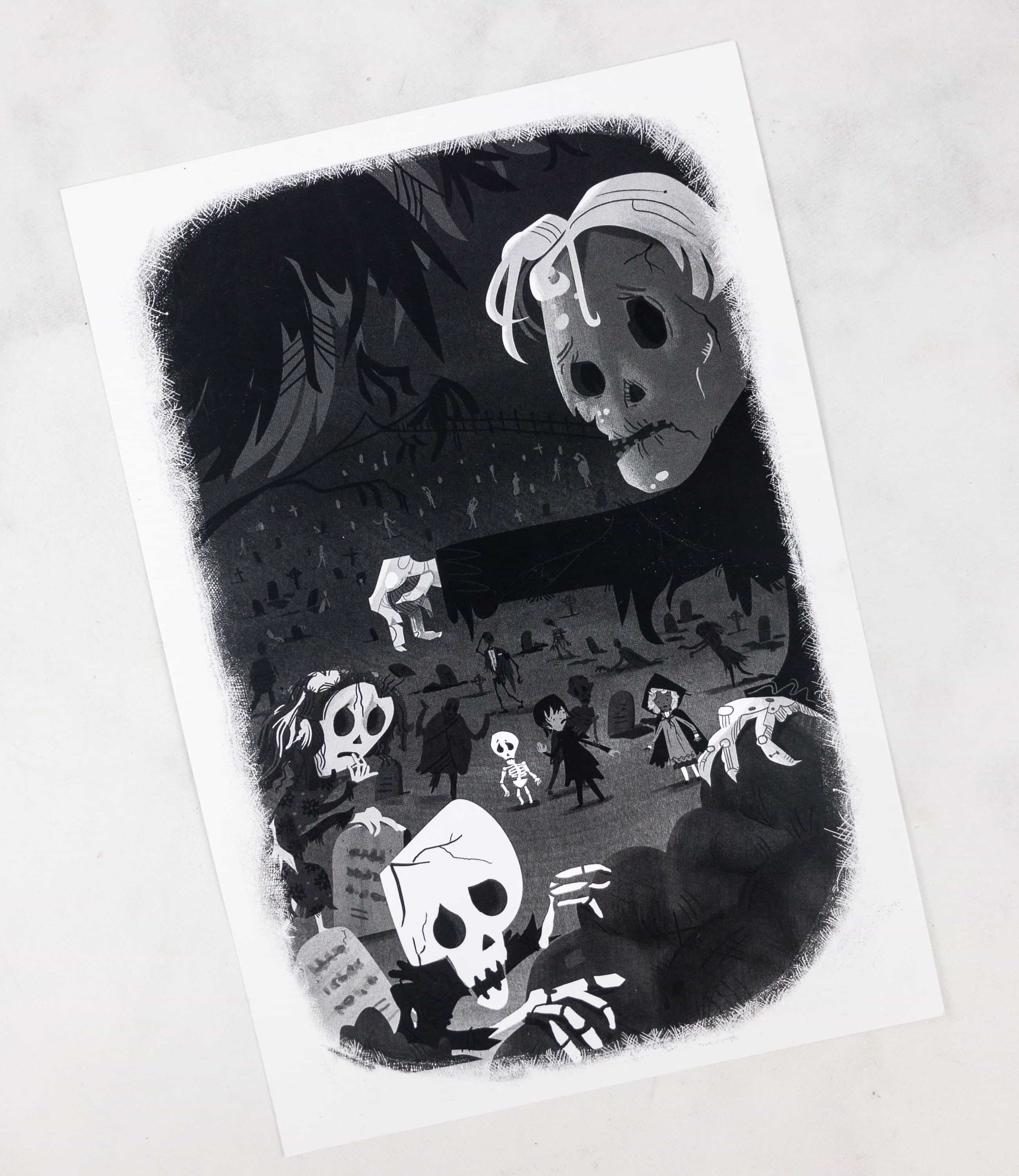 An art print depicting the story is also included in the box. The dead are out of their tombs!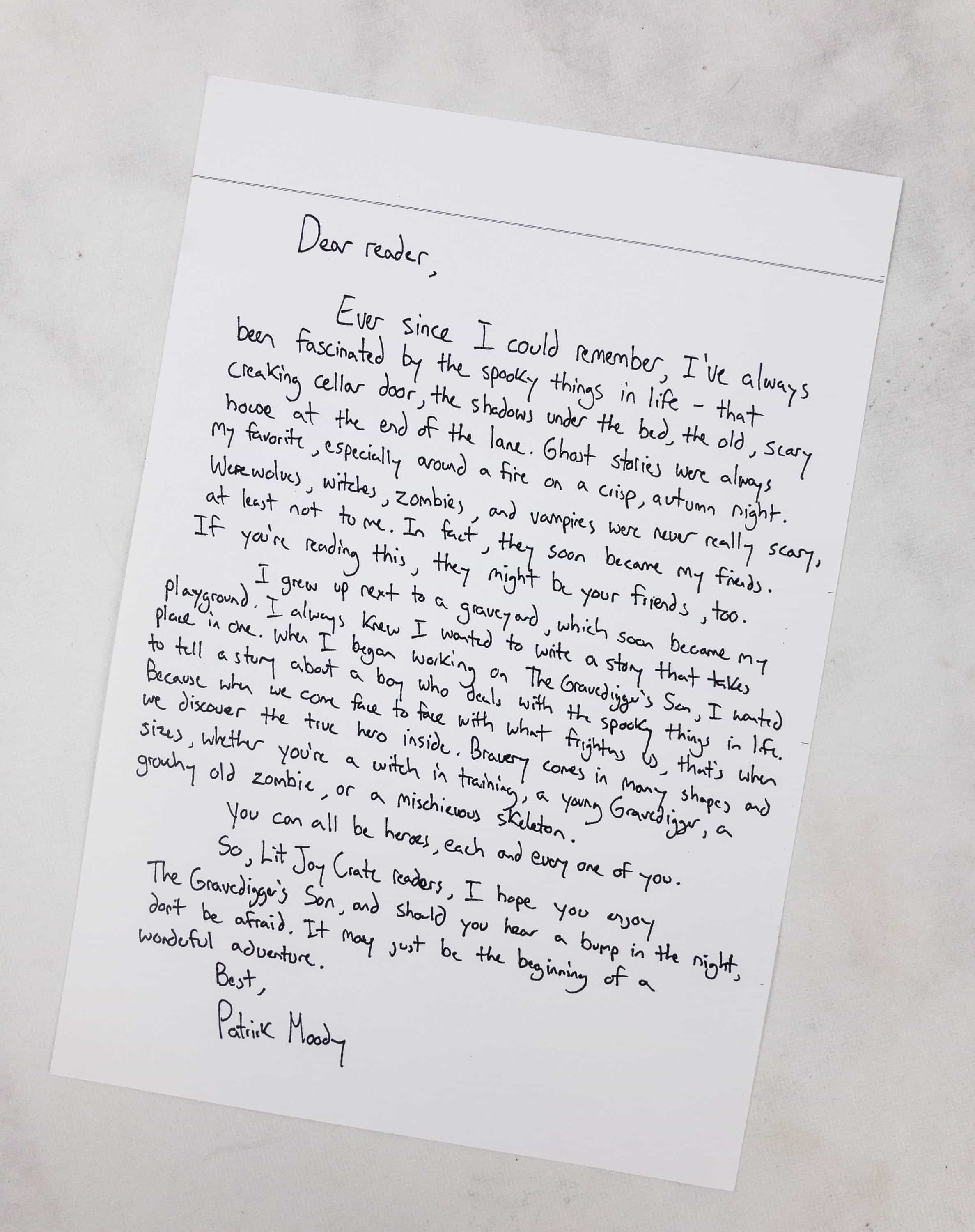 A letter penned by the author explains the origin of his fascination with the dead and what they can teach the living.
And an autograph is included — the sticker can be attached inside the book to create your own signed edition!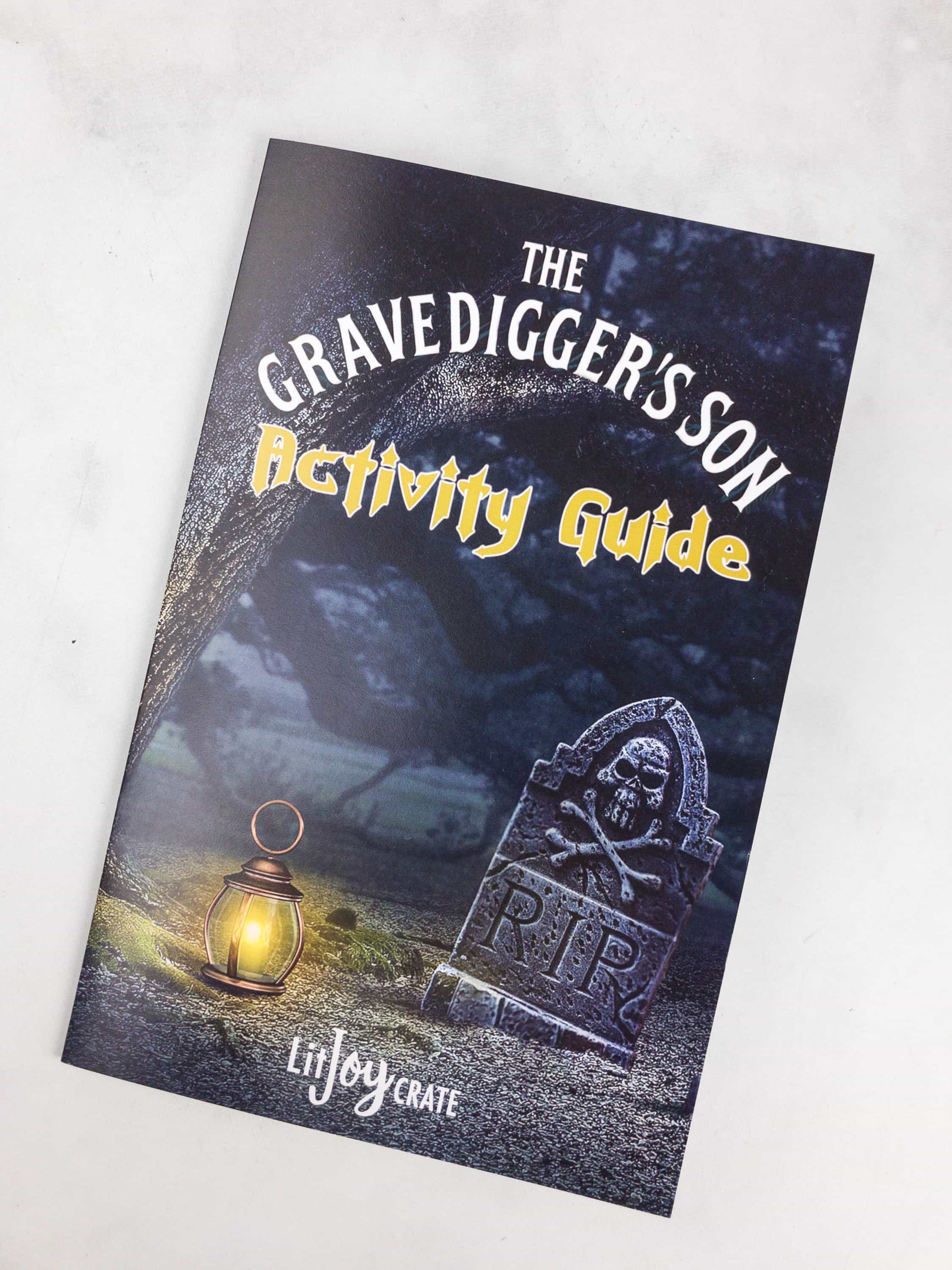 The Gravedigger's Son Activity Guide. All the books in the LitJoy crate come with an activity guide.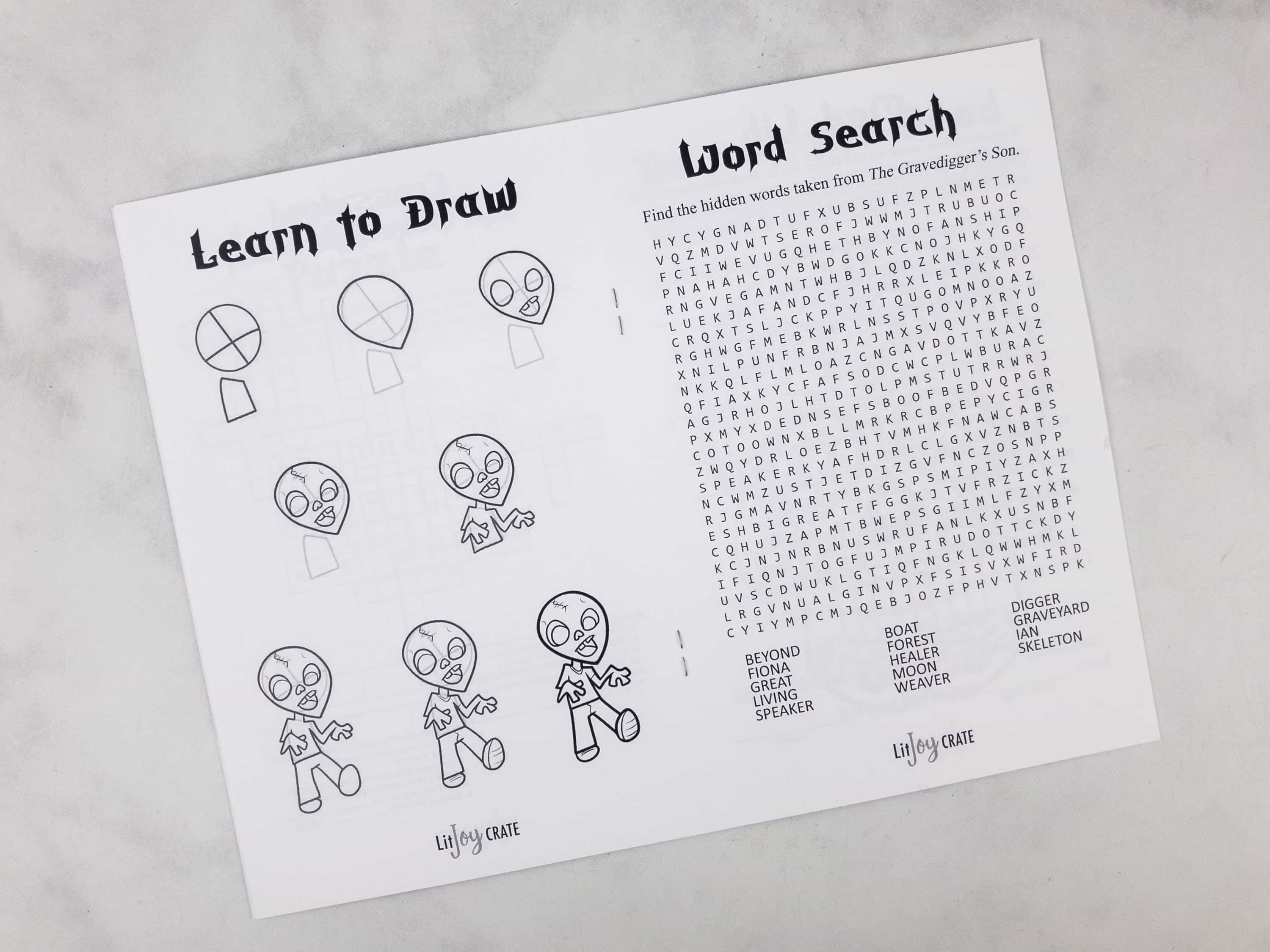 There are fun activities inside, like a drawing tutorial and word search.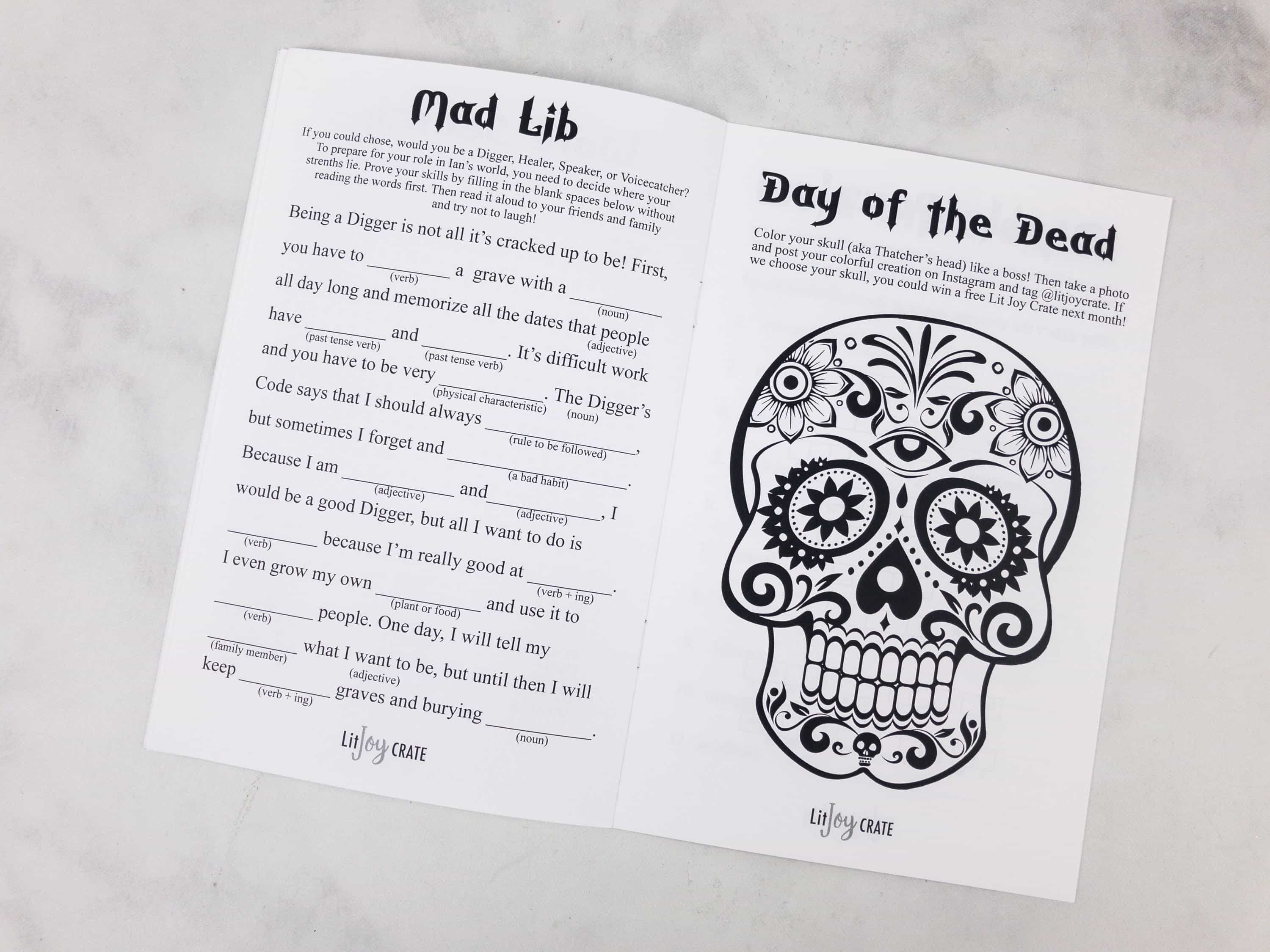 There's a custom Mad Libs style activity, as well as a coloring page where they can unleash their creativity.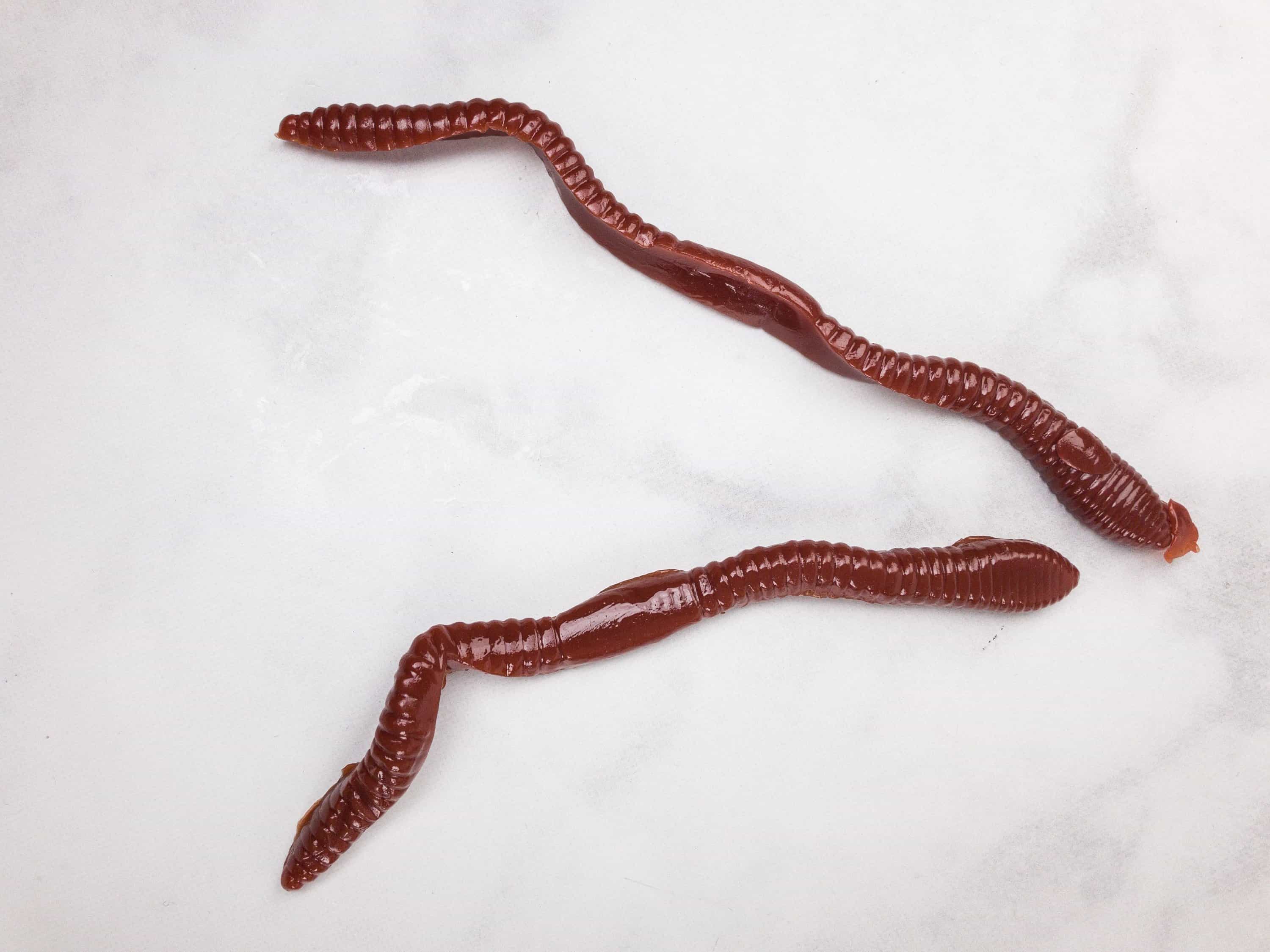 Earthworm Gummies. They look creepy and realistic, but don't get grossed out, because these gummies are actually root beer flavored!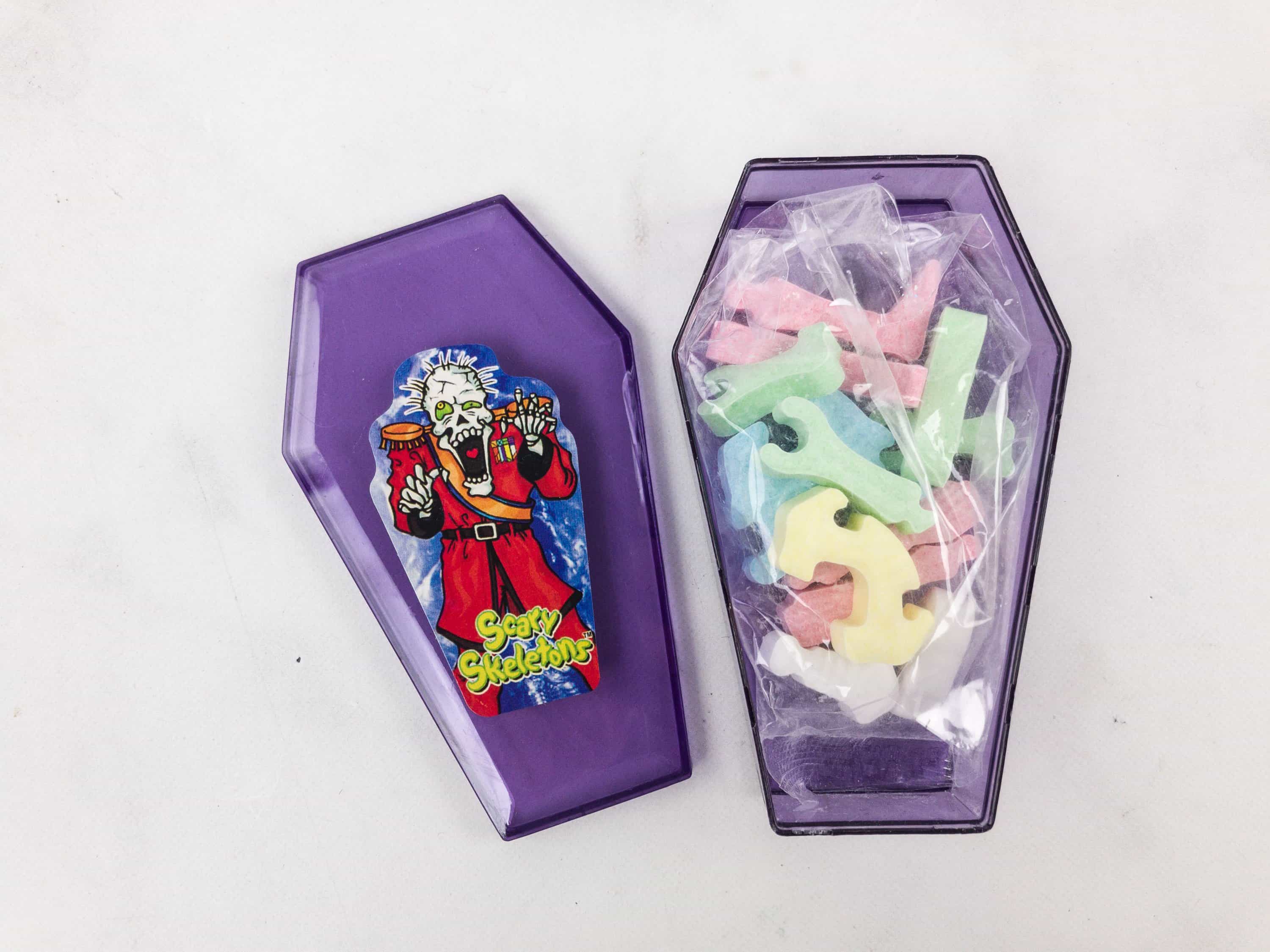 Interlocking Skeleton Bone Candy. A bunch of hard candies which can be assembled to look like a skeleton!
The candies come in a plastic coffin container.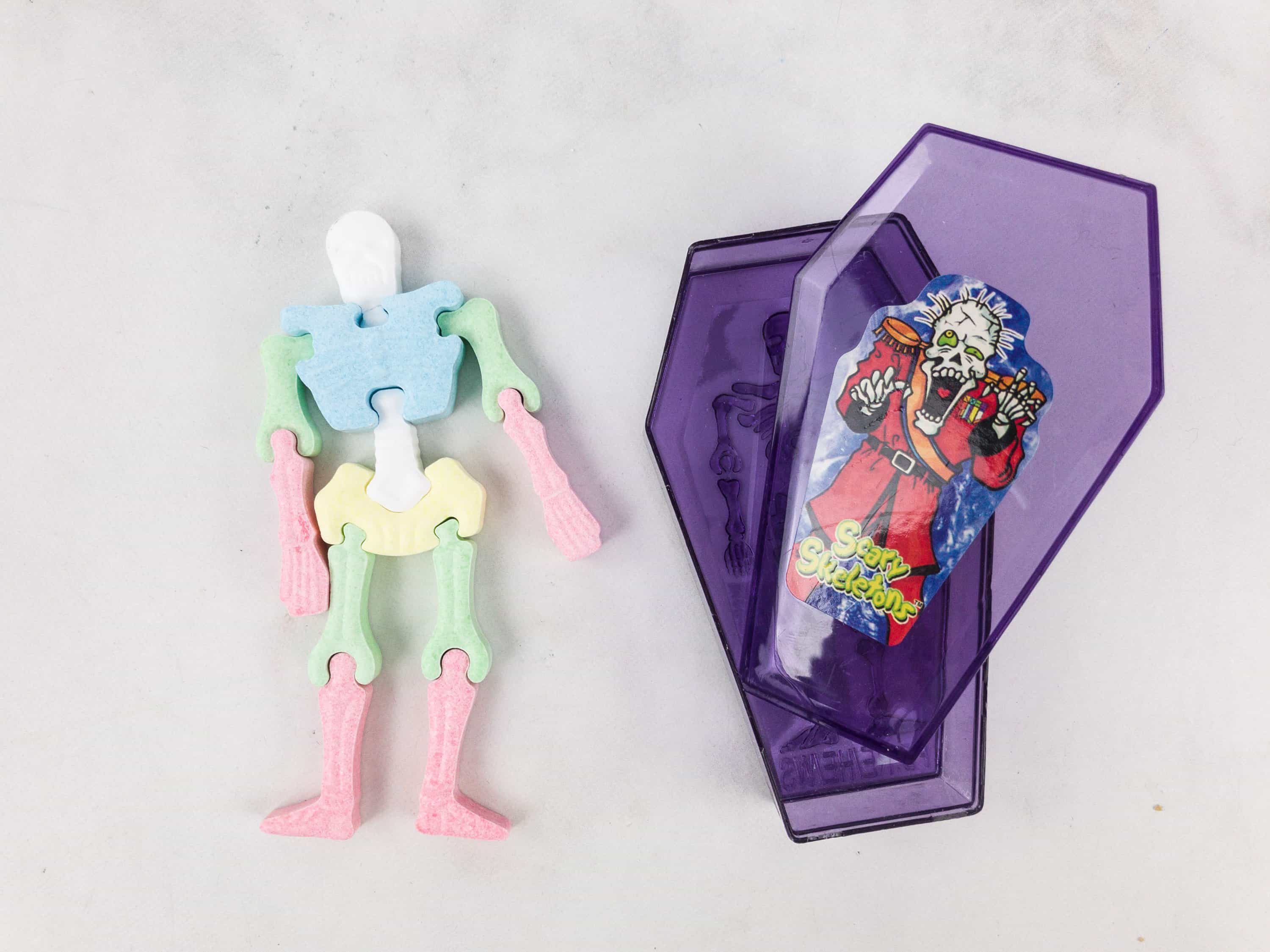 The pieces interlock well enough to hold in place. It didn't remain intact very long though, because the kids liked its fruity flavors!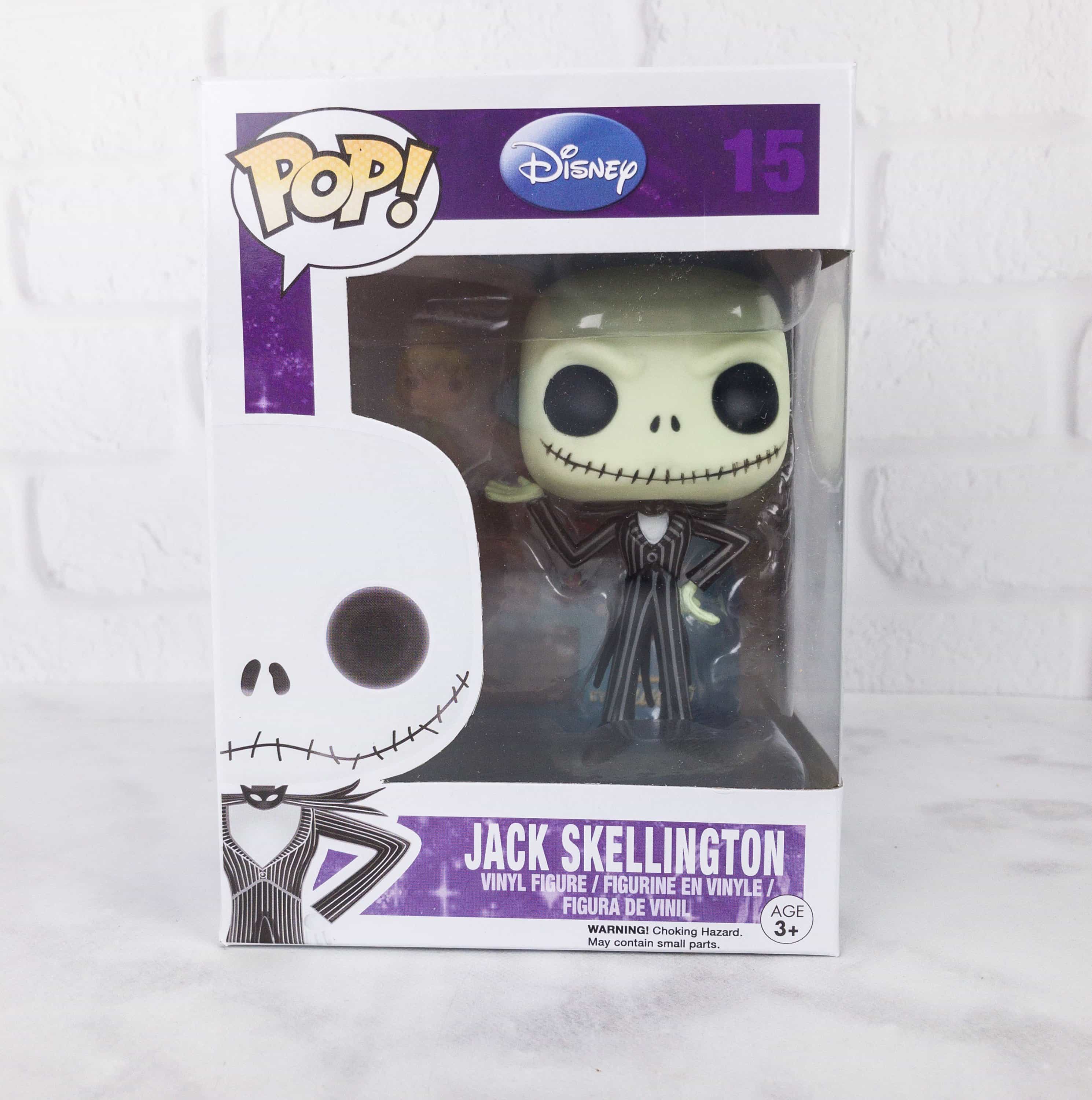 Funko Pop Nightmare Before Christmas Jack Skellington Vinyl Figure ($10.99) We love Funkos and we're glad to see Jack Skellington in this box!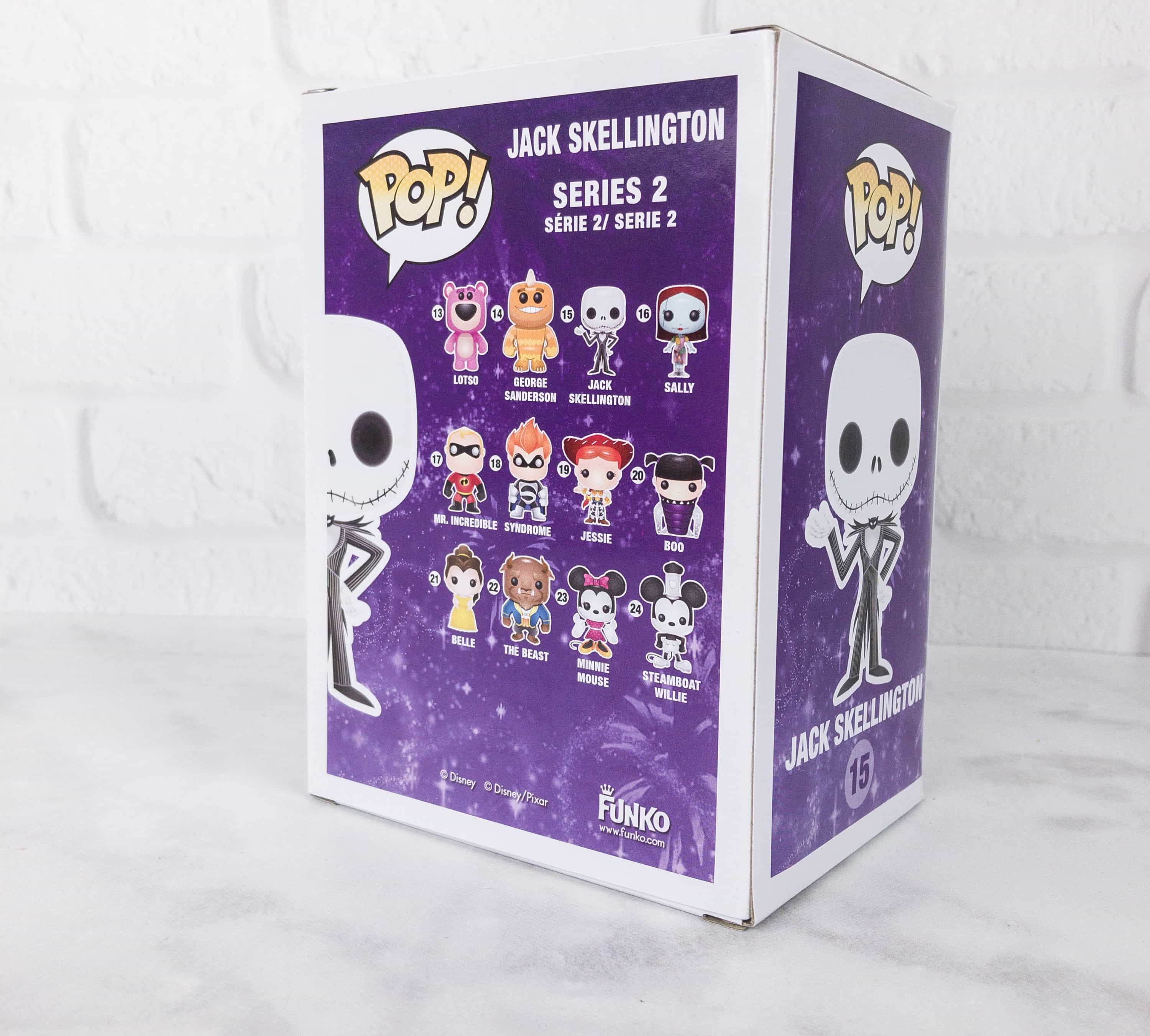 The back of the box shows some of the other Funko collectibles in this series — Jack is definitely the best choice for a Halloween box, though Sally would be great too. Everyone received a Nightmare Before Christmas Pop!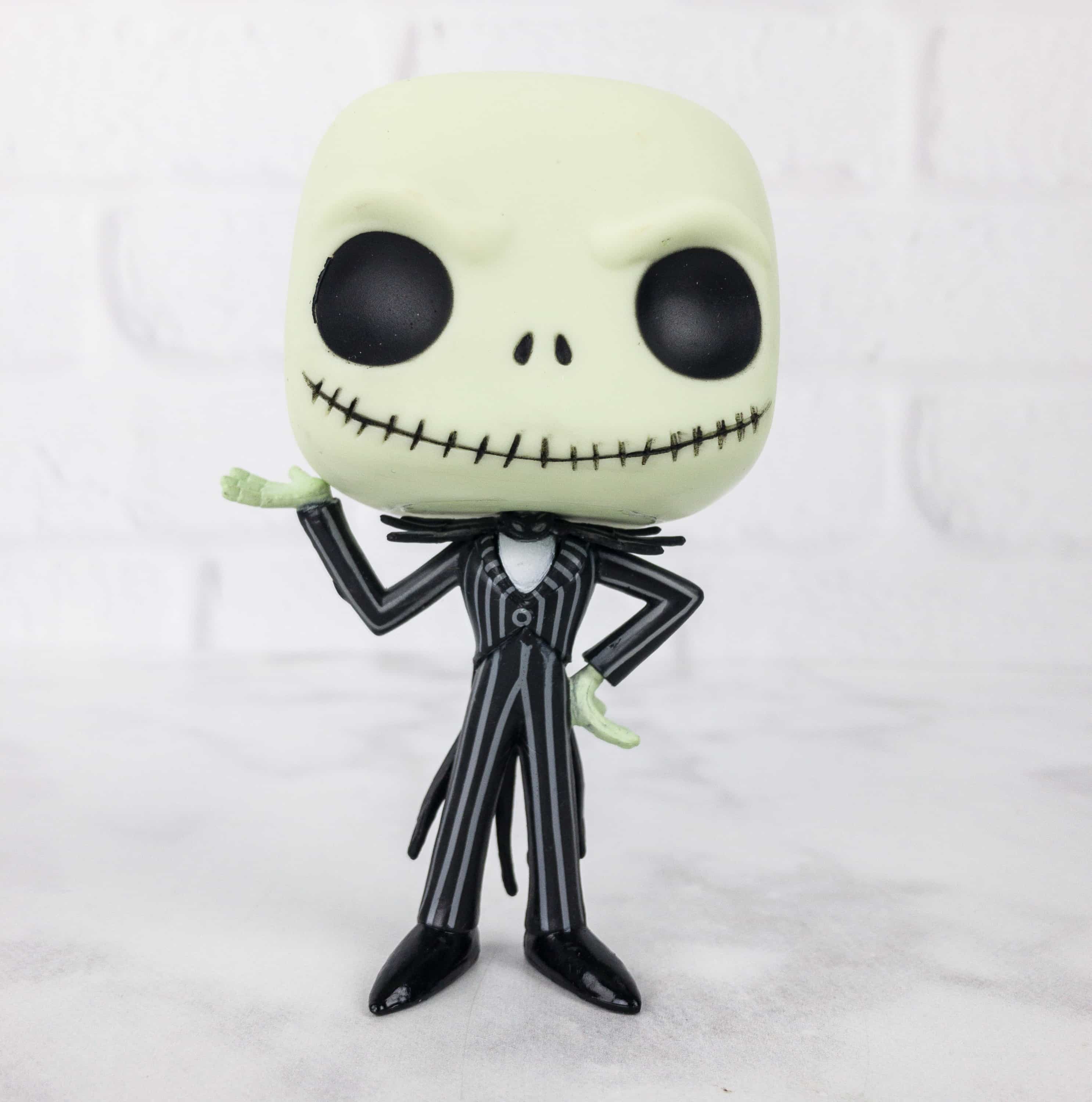 Jack looks dapper and creepily cute, doesn't he?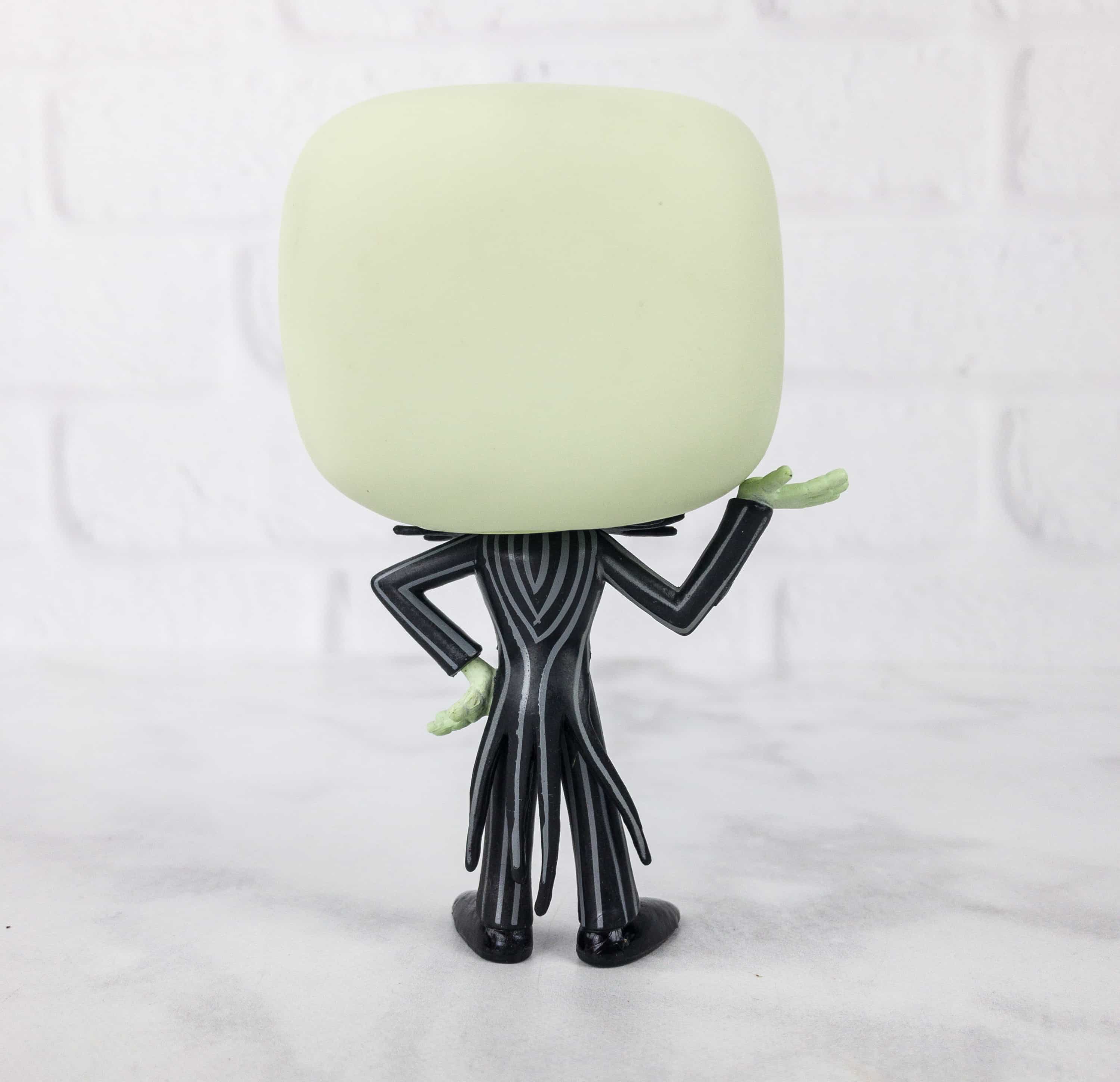 Great detailing on the figure, especially Jack's signature pin-striped suit. One odd thing about this particular Funko, however, is that they used a green-tinted color for his head and hands instead of white. It looks like glow-in-the-dark paint, but it doesn't glow (I tested it out). Maybe it is black-light sensitive, but I haven't tested it. Still very cool — both creepy and lovable.
Skeleton Fingerless Glow In The Dark Gloves. This pair of gloves would be a great addition to the kids' Halloween costume or their Fall outerwear! They are fingerless to allow for dexterous candy collection. 

They are comfy, and the bones glow in the dark, too!
Jack Smellington Bath Bomb. Jack Smellington is such a funny name! This bath bomb is marshmallow scented, with a pumpkin spice surprise in the center. It adds color to the bath too.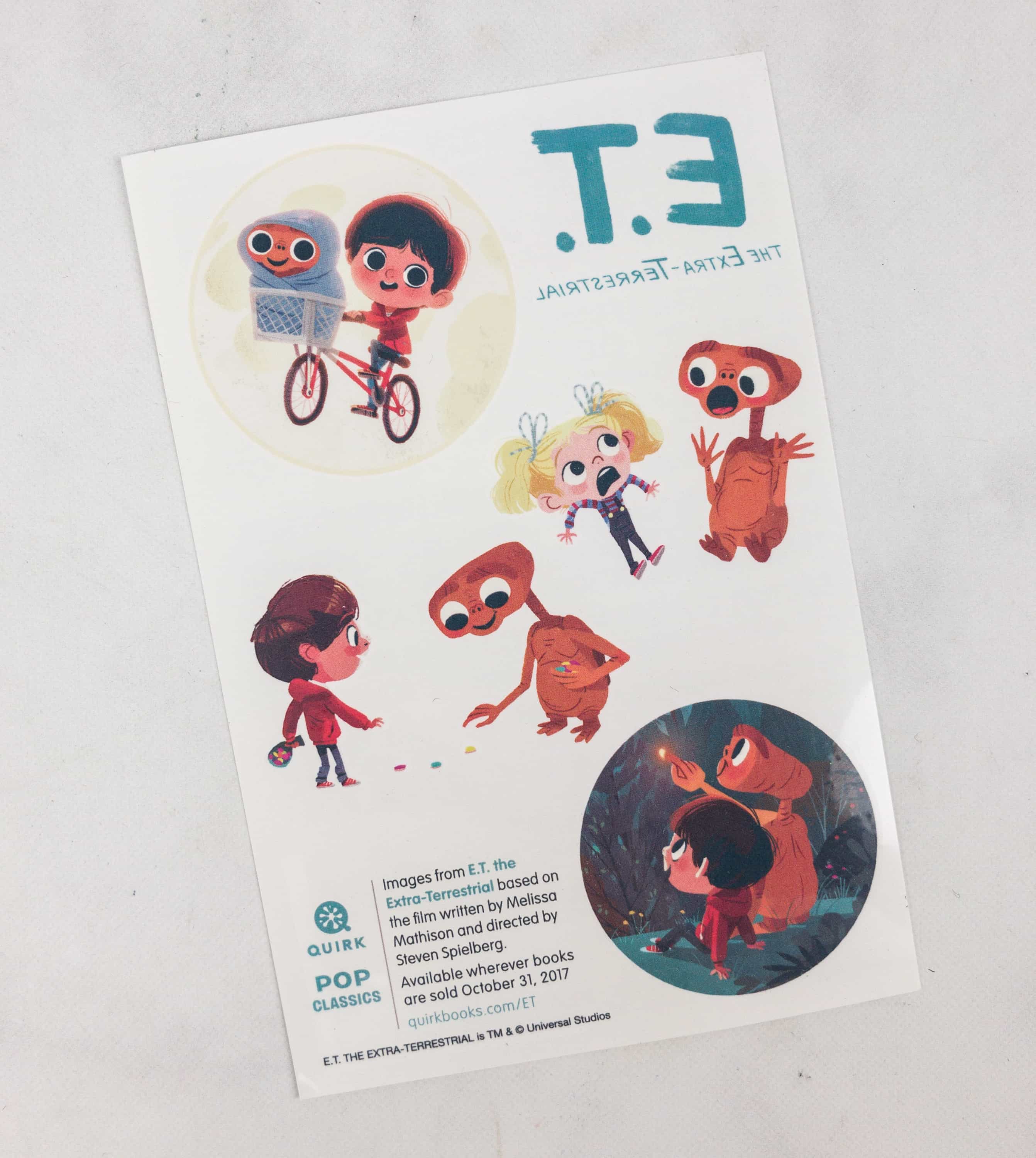 Lastly, a set of 5 E.T. Temporary Tattoos showing some classic moments from the film!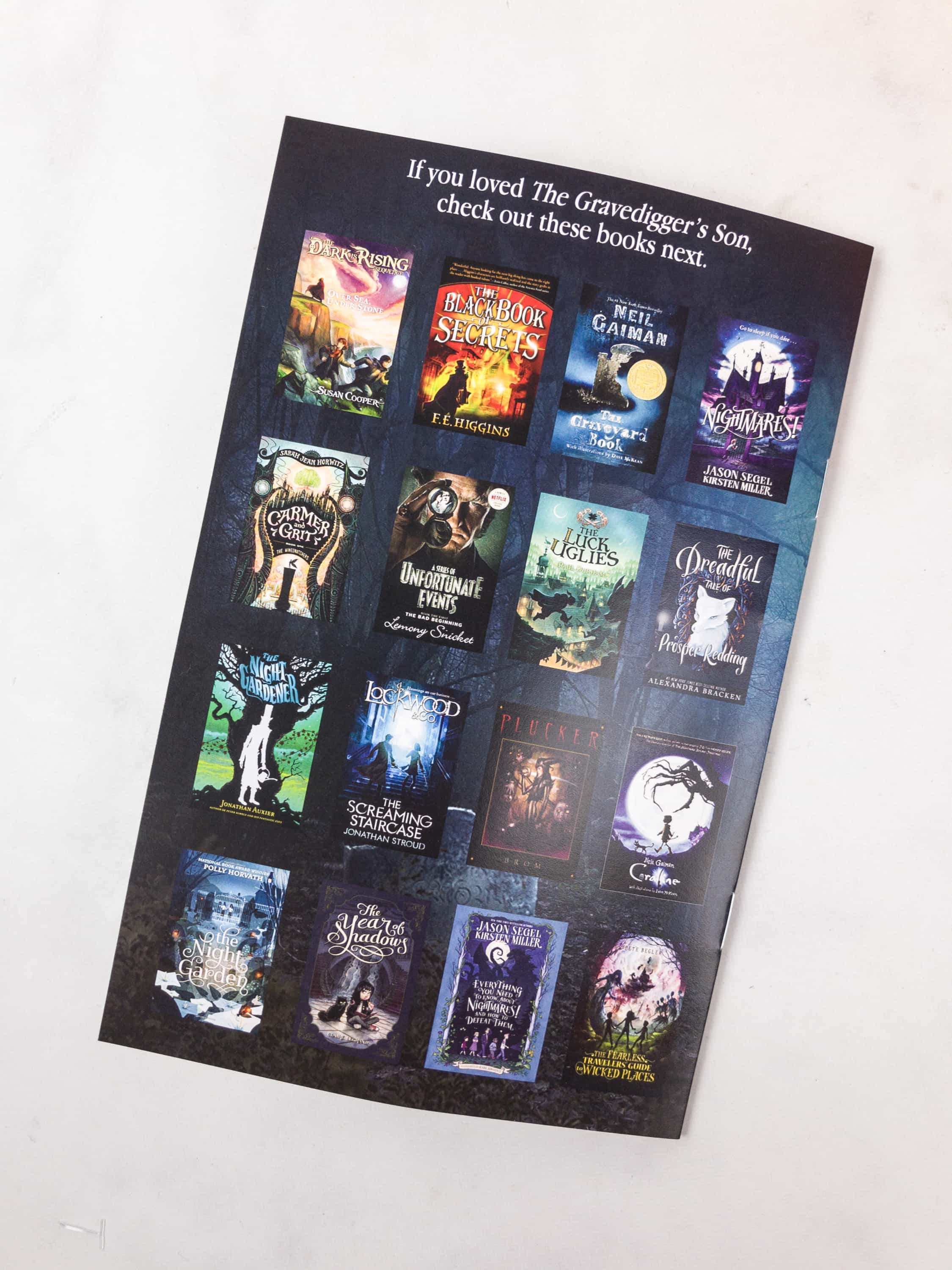 The back of the activity booklet always suggests other great books that are similar in style or theme — It's a great way to find other titles and series your kids will love. We already ordered a few from the library and anticipate getting more (if you want to save this post for later, just press the heart button at the top of the post!).
LitJoy's limited edition Halloween box included fun items, but it's not much different from the regular boxes, except you receive a Funko figure instead of a second book. We always love to get Funkos and it's hard to say whether we'd prefer Funko vs another book with the limited time before Halloween. But overall, we appreciate LitJoy for the awesome books they send which are always interesting for the kids – plus we think the book suggestions add value for busy parents looking for the next book for a voracious reader!
What do you think of the LitJoy Limited Edition Halloween Crate?