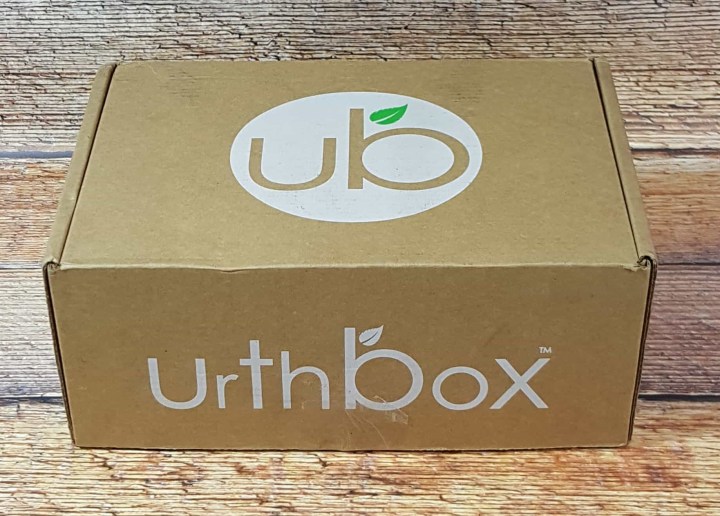 Hello and welcome to UrthBox! Until recently, this was a review of Bestowed Box; however they were recently acquired by UrthBox. Hence, the new (from me) review. UrthBox is a healthy food subscription box. In this monthly box you get snacks, beverages, and other goodies with a focus on Non-GMO, Organic and All Natural items. Choose between classic, diet, vegan, and gluten-free, as well as between four sizes of box.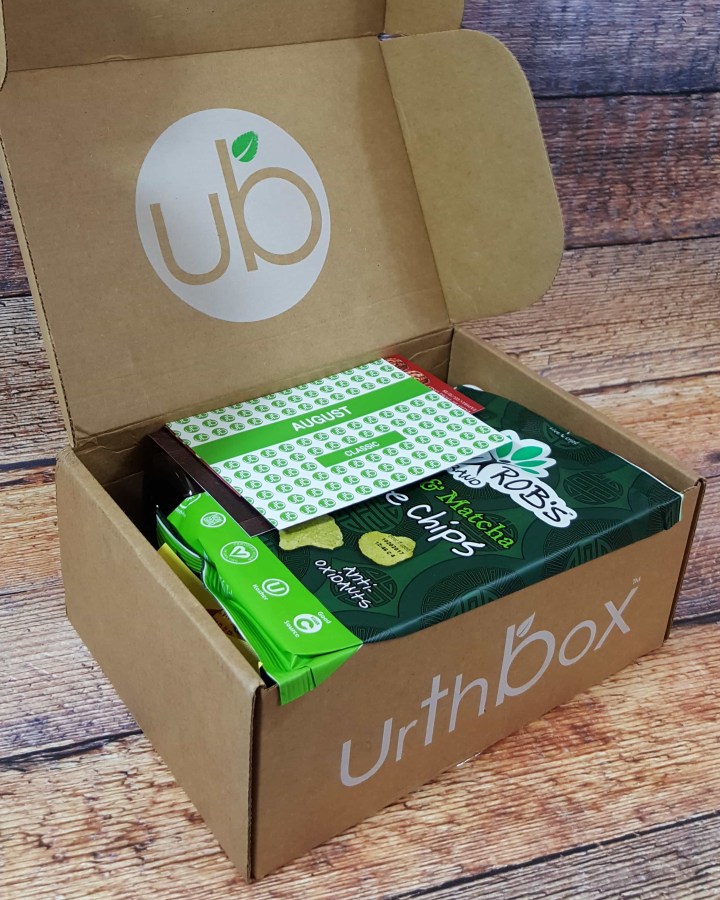 This is a review of the (12+ snacks) classic UrthBox.
DEAL: Get $10 off your first box. Use coupon code SNACKBOX10.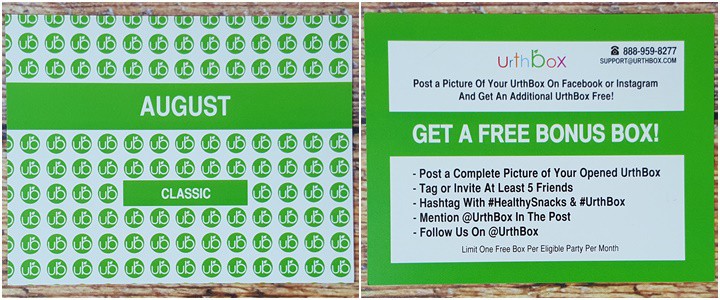 Instead of a product information summary, the card insert provides details on how to earn a free bonus box. Use your social media accounts to earn big discounts.
Everything in my August UrthBox. I can't wait to tear into the Krave bar!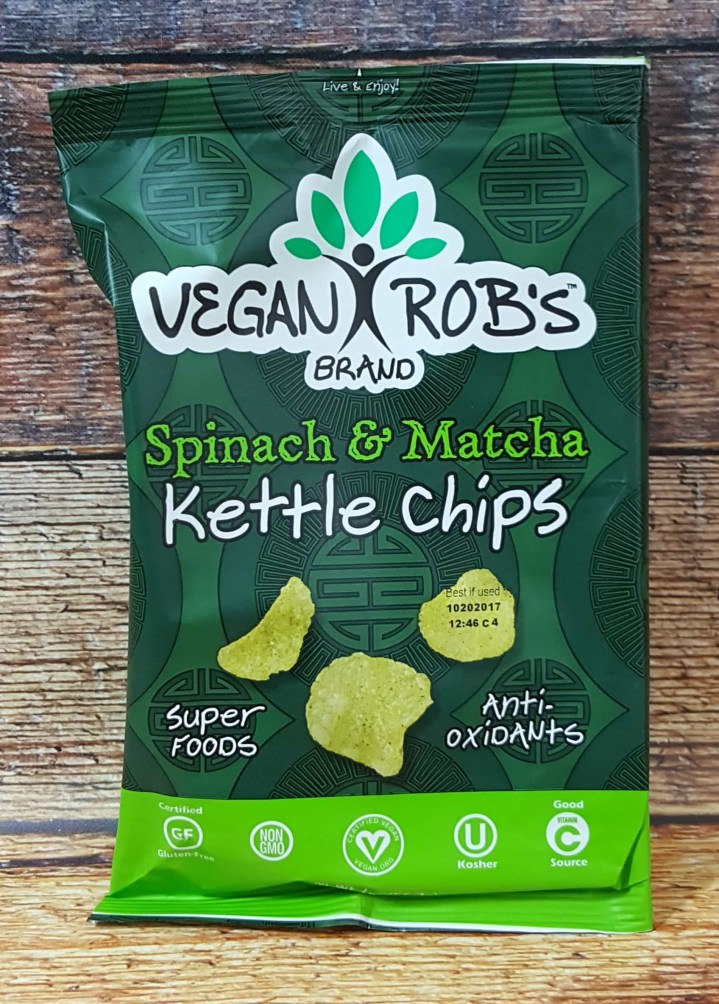 Vegan Rob's | Spinach & Matcha Kettle Chips ($1.49): I haven't been brave enough to try these chips yet. Most people would be surprised, but it's actually the matcha that makes me hesitate. I'm not a big fan of green tea and am not sure how it would be on a chip. I did see some other reviews, and comments stated that the chips had good crunch but were on the sweeter side. If you've had these before, I'm really interested in your thoughts.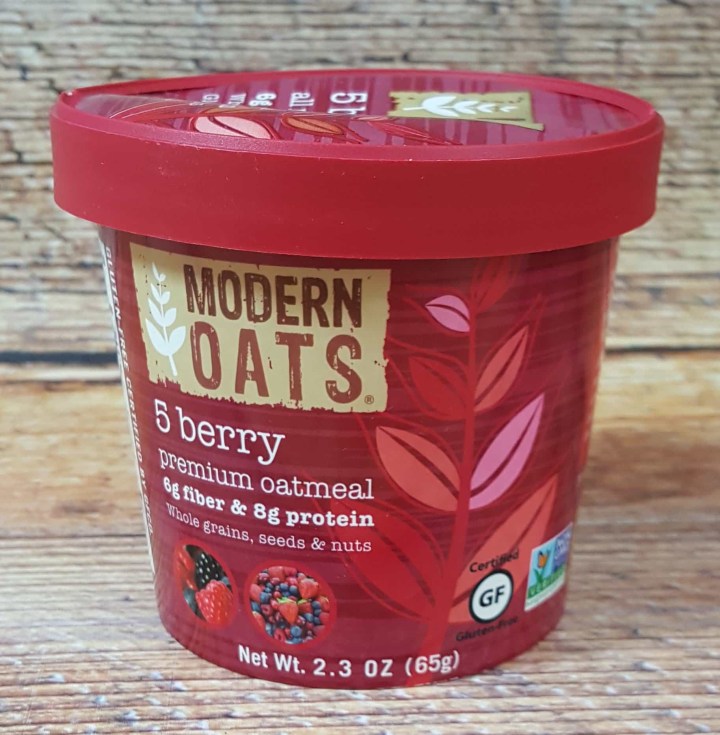 Modern Oats | 5 Berry Premium Oatmeal ($3.00): I may have said this before, but I really don't like oatmeal. I eat it because it's filling and is good for me. BUT, I actually enjoyed this oatmeal. I think it must be due to all of the fruit – blueberries, strawberries, cranberries, raspberries, and blackberries. Plus, it had almonds and pecans. More of these, and I might change my opinion on oatmeal. Although, at $3 a container, it is nearly double the price of my regular to-go oatmeal.

Treo | Organic Birch Water Infusion – Blueberry ($2.36): I've begun to see more products using Birch sap as a sweetener lately. This drink uses the sap and stevia to add sweetness to blueberry flavored water. The minor amount of blueberry concentrate in this (contains 3% juice) does not equal to a lack of fruit flavor. This was refreshing, and I felt it was a nice alternative to soda.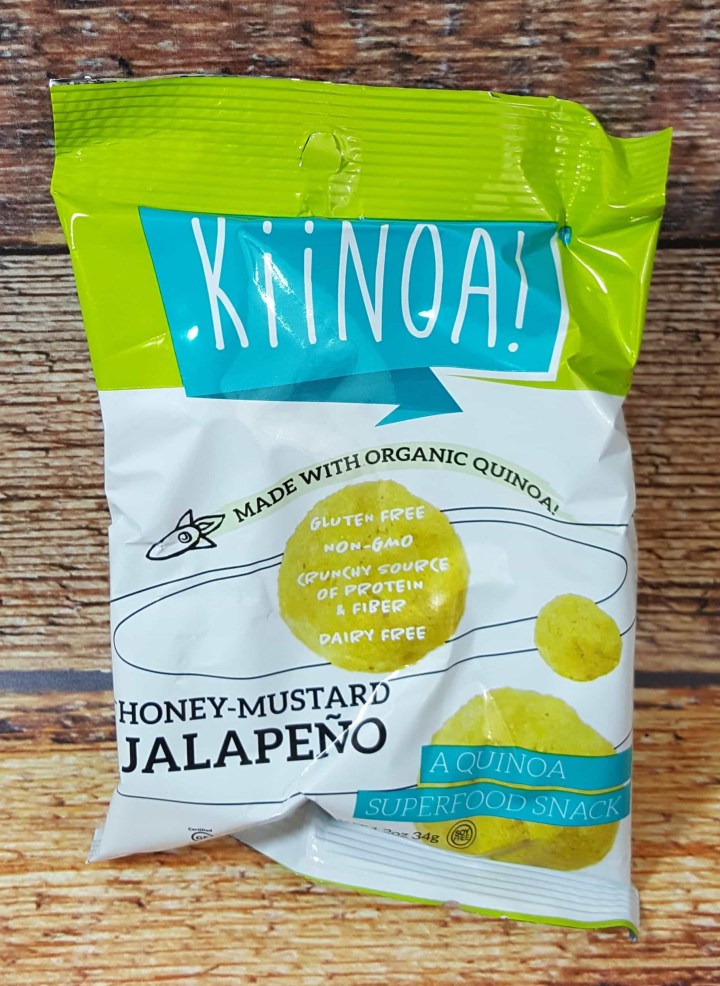 KiiNOA! | Quinoa Snack – Honey Mustard Jalapeño ($2.50): I've had other quinoa based snacks before, and these were up there with some of the better ones. While KiiNOA didn't change my opinion on honey-mustard (still a no on my condiment list), I did like the texture and hint of heat from the jalapeño. I think that I would have been over the moon with these snacks if I'd gotten the cheddar cheese or toasted cinnamon varieties.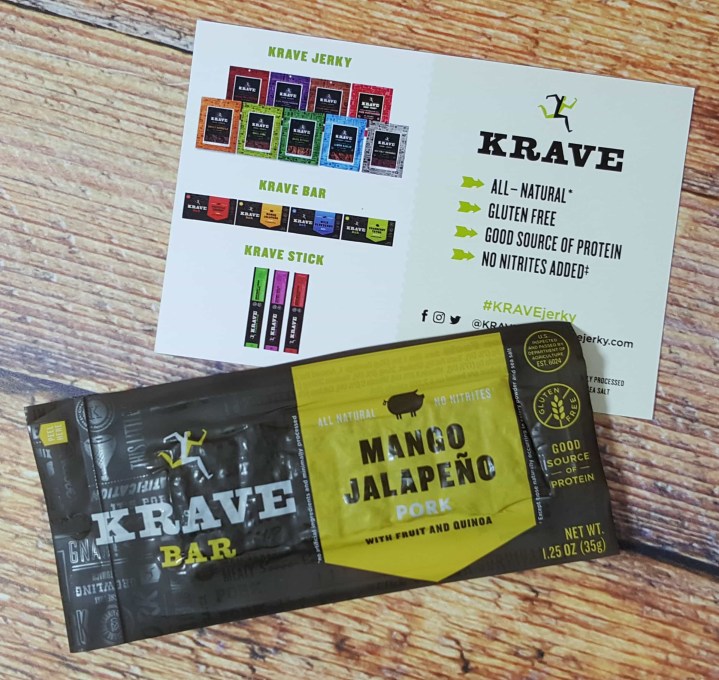 KRAVE | Mango Jalapeño Pork Bar ($2.50): I'll start by saying this this is a little more than you run of the mill meat stick/bar but in line with price of a good bag of jerky. I really liked this. It was tender and moist, and it was loaded with jalapeño. Seriously, I started to question my love of spicy food with this! There is a slight sweetness from the mango, but it is more of a background note (kind of funny, since mango is the 2nd ingredient listed).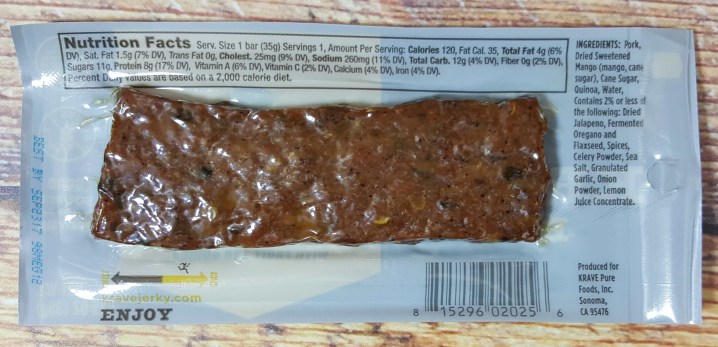 You can see the bits of jalapeño and seeds in the bar. This is one to avoid if you prefer mild flavors.
energybits | Spirulina Tablets ($3.60): These plant-based energy tablets are made from 100% organically grown spirulina algae and contain 40 nutrients in each single calorie tablet. Mind you, you have to take 30 tablets per serving. Yes, that's a lot, but they are pretty easy to swallow. Not only do these provide energy, but they also have a high concentration of protein and help to curb hunger. These didn't give me a quick rush of energy or leave me crashing. It was a steady build up that leveled off. My advice is to swallow these and avoid chewing them.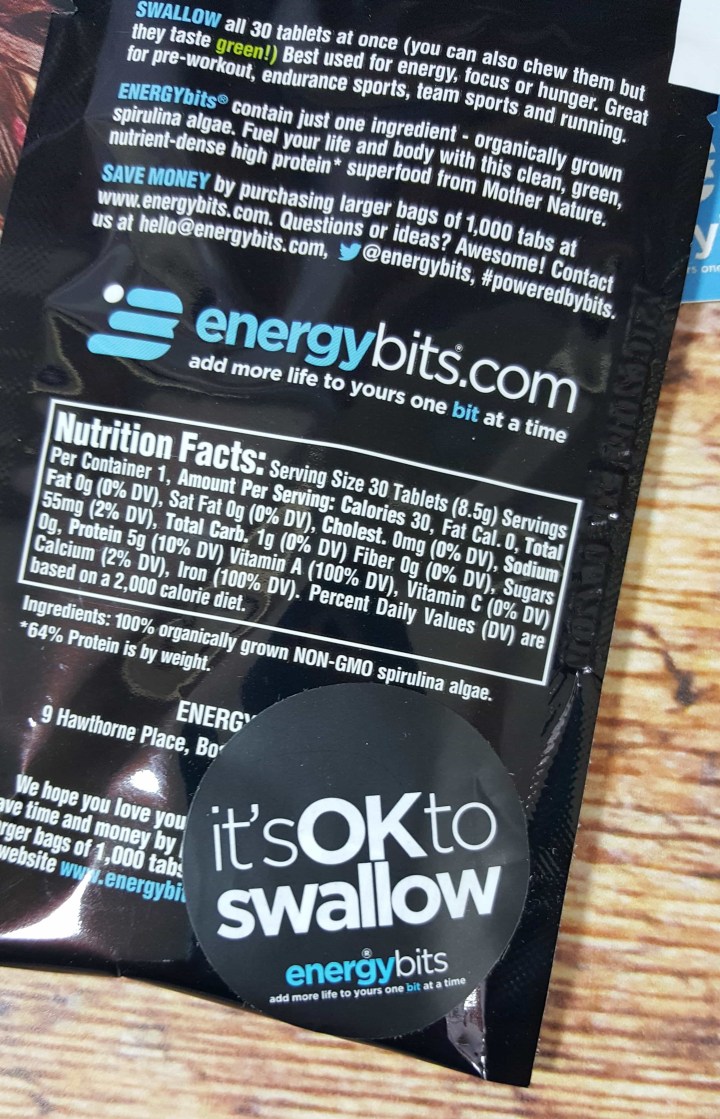 The adolescent in me could not stop laughing when I read this sticker. Even now, reading it makes me giggle.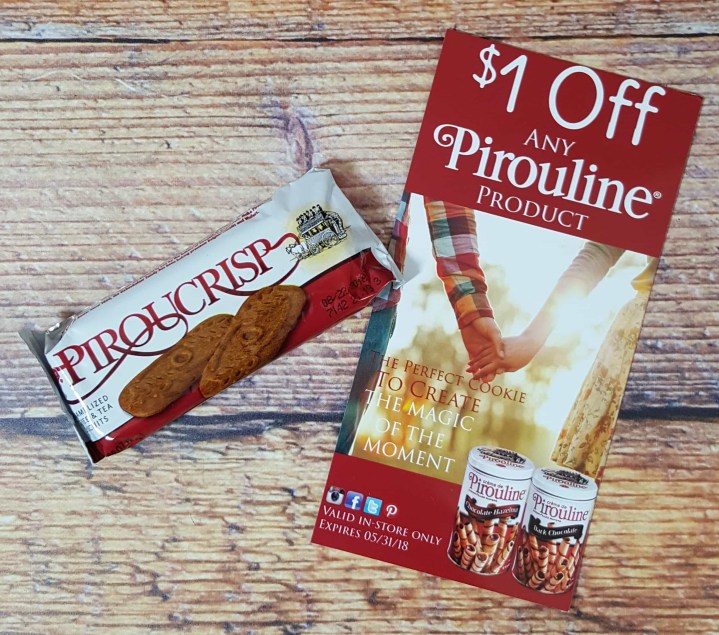 DeBeukelaer | Piroucrisp ($2.50): I've talked about my love of Pirouline wafers before, and now I have to add Piroucrisp to my soapbox speech. They are self-described as caramelized coffee and tea biscuits. If you are a fan of cookie butter or speculoos, then this is the cookie for you. These are traditional Belgian speculoos, caramelized ginger cookies with a hint of cinnamon. They are light and crispy – great for dunking in coffee or tea (or good on their own). This pack of 2 cookies was not enough to satisfy me.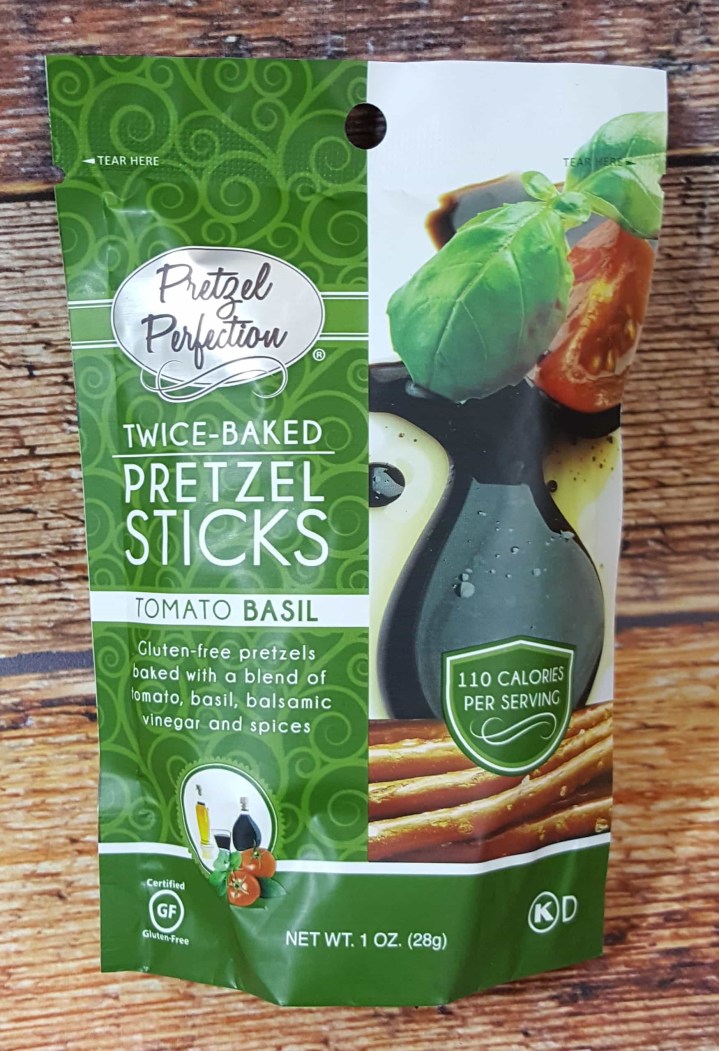 Pretzel Perfection | Twice-Baked Pretzel Sticks – Tomato Basil ($3.66): It's like a Caprese salad but pretzels are swapped in for mozzarella. I've had these before and like the flavor. As someone who eats their pretzels with yellow mustard, I appreciate the tanginess from the balsamic and tomato. I'd like these more if the price was better; $3.66 is high for a 1 oz. portion.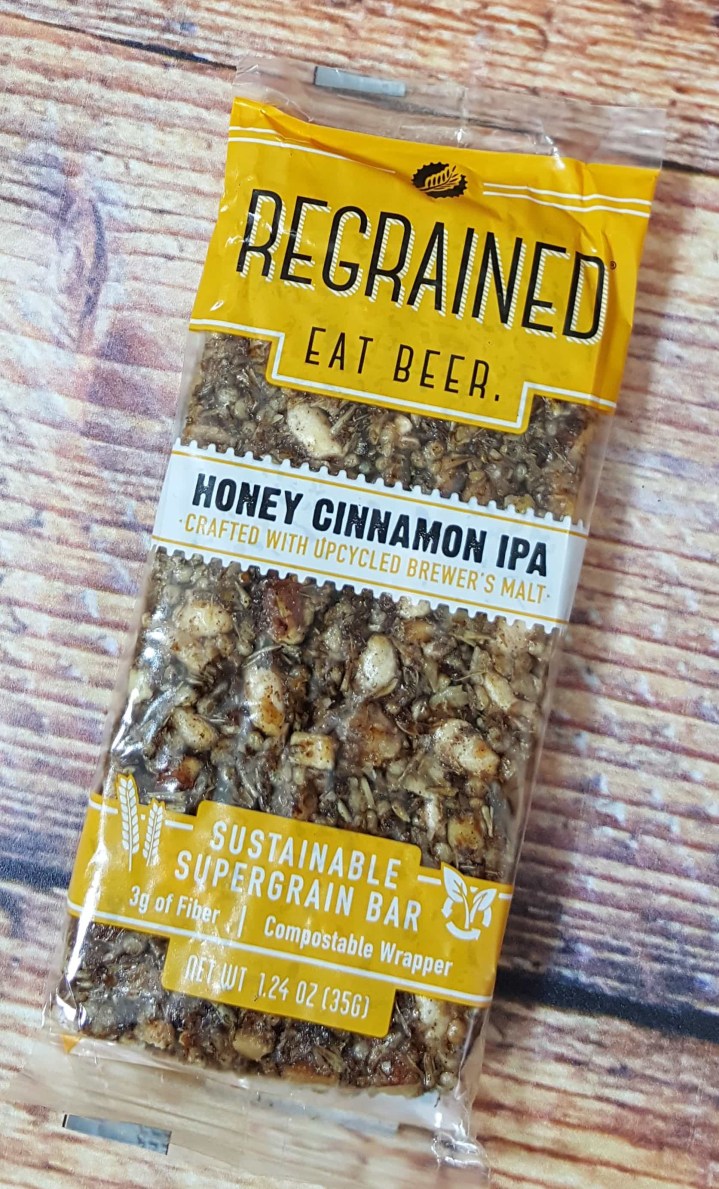 Regrained | Sustainable Supergrain Bar – Honey Cinnamon IPA ($2.08): If you know about beer production, you'll know that a lot of grain is used to make a single batch. Regrained is taking the spent grain from brewing and using it to create their bars. This grain is high in protein and fiber, low in sugar (most ended up in the beer), and full of flavor. This bar has good texture thanks to the almonds and puffed quinoa and brown rice in it. It made for a nice late-afternoon snack because it kept me full until dinnertime. Bonus, the wrapper is compostable.
nutriva | Organic Hazelnut Spread – Dark ($1.00): I am a believer that Nutella is a gift to mankind, and one of few who prefer dark chocolate to milk chocolate. With that said, I was open to try a healthier hazelnut/cocoa spread. If you're pairing with fruit, nutriva would be good to for balancing out some of the sweetness. However, if you want a spread for toast, this may be more bland than you'd like because it has about 40% less sugar than Nutella.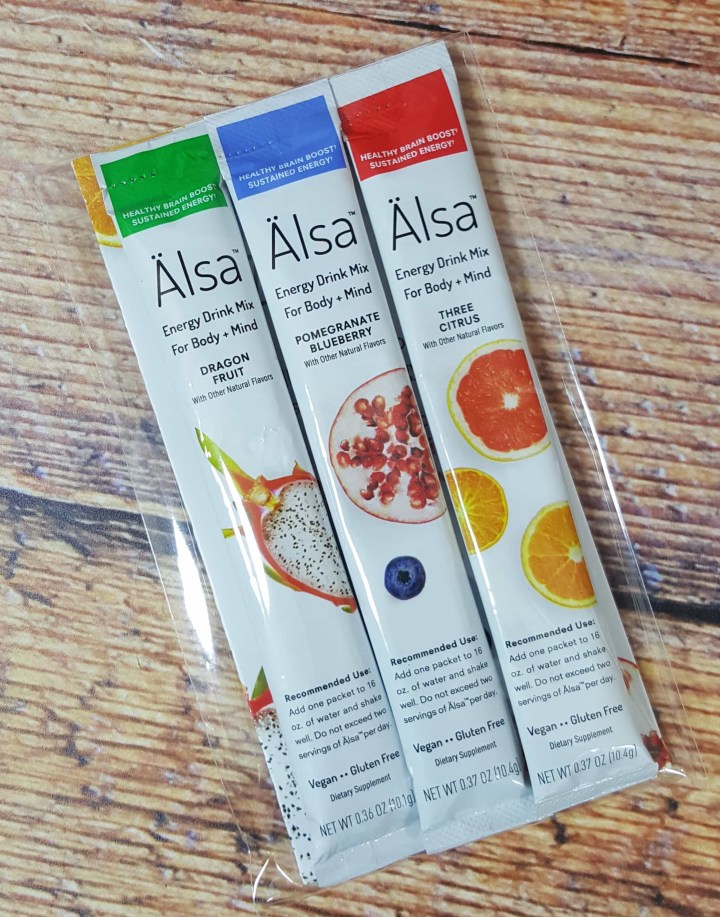 Älsa | Energy Drink Mix – Variety Pack ($4.88): I've received these mixes before in another subscription. The flavor of these reminds me of a children's vitamin, with Three Citrus being my favorite. To use, simply pour one pouch in to 16 oz of water or other beverage. I didn't notice much of a boost in my energy level with these, but I only drank one a day. The suggestion is to drink 2 per day for a steady stream of energy.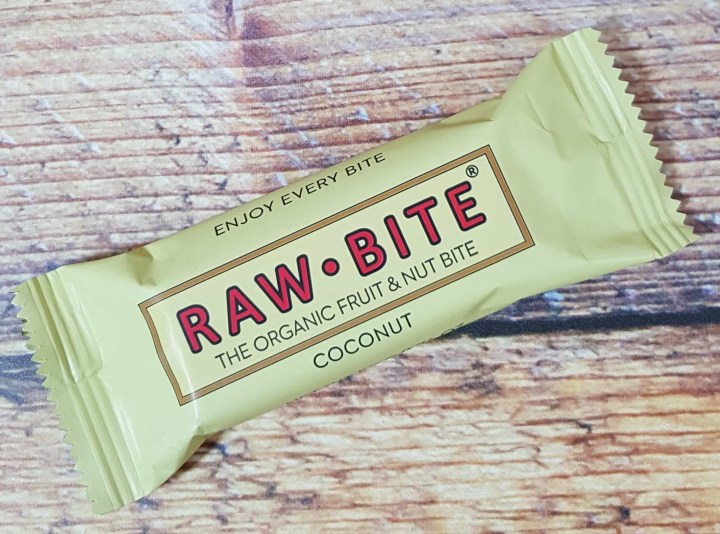 Raw Bite | Fruit & Nut Bar – Coconut ($2.50): This bar has a very simple ingredient list – 58% fruit (dates, raisins), 26% nuts (almonds, cashews), and 16% coconut. This isn't something that I would normally grab for a snack, especially with the coconut. Plus, I prefer fruit and nut bars with a little more crunch. However, I found it to be OK and it gave me a little bit of an energy boost too.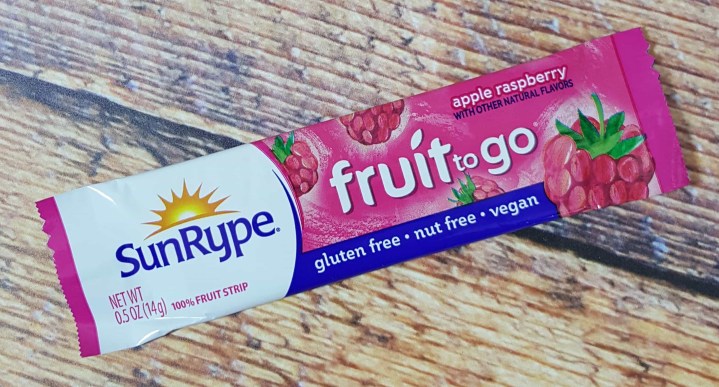 SunRype | fruit to go – Apple Raspberry ($0.35): As a kid, one of my favorite lunch/recess treats was a fruit strip. SunRype is giving you that same fruit strip, but in a healthier format. This one is made 100% of fruit and fruit juice concentrates. The flavor of the raspberries comes through nicely and isn't drowned by the apple.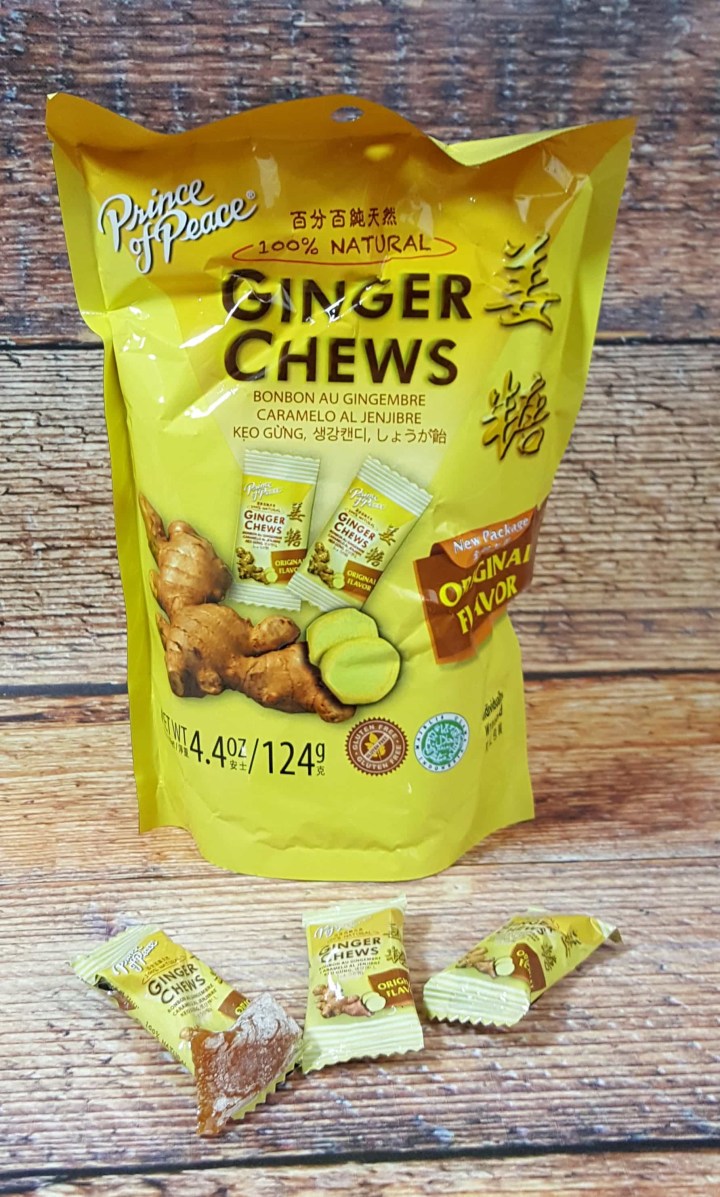 Prince of Peace Ginger | Original Ginger Chews ($2.59): I thought that this would be more of a chewy candy like a caramel. Nope, it's chewy like rice candy. That's probably because it is made with tapioca starch. These are full of ginger flavor and definitely pack a punch.
The pieces are not uniform in shap, kind of like ginger. LOL! These candies contain only four ingredients – sucrose, tapioca starch, ginger, and coconut oil.
My August UrthBox contained $35 of product. Last month, I was disappointed that half of the box's value came from one item and that most items were $1 or under. I think UrthBox must have heard me because there were more products in this month's box and the bulk were over $2. So, we are going in the right path with the subscription and I hope the value and assortment continue to grow.
What did you think of this month's box? Any favorite items? Let me know with a comment below, and happy snacking.