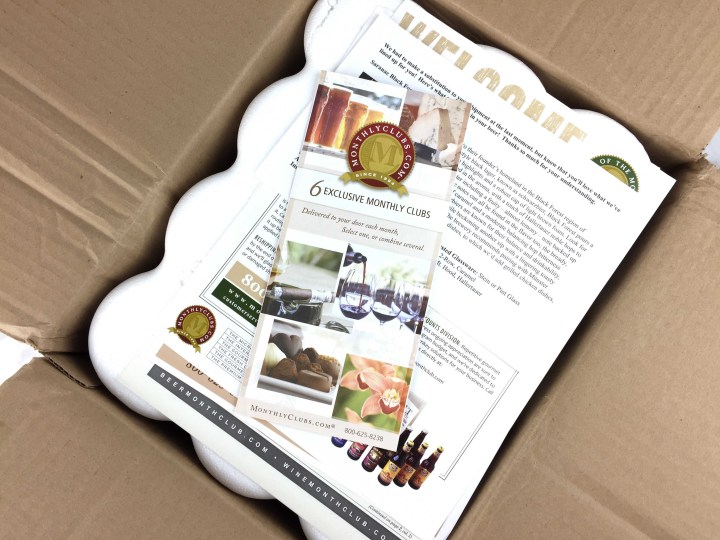 The U.S. and International Variety Beer Club by The Microbrewed Beer of the Month Club delivers the best domestic and international beers the world has to offer. For $32.95 per per month (plus $15 for s&h), you'll get 12 beers (4 different beer styles x 3 bottles or cans) from US based craft breweries, as well as imported beers from countries like Belgium, Germany and England.
DEAL:$10 off any 4 shipment order with coupon code SAVE10, $15 off 6 with SAVE15, and $25 off 12 with SAVE25.
TIP: You can customize your membership with any of the Monthly Clubs subscriptions.
The box comes with a monthly newsletter called Malt Of The Earth. It details the history of the brewery behind each of this month's beer selections.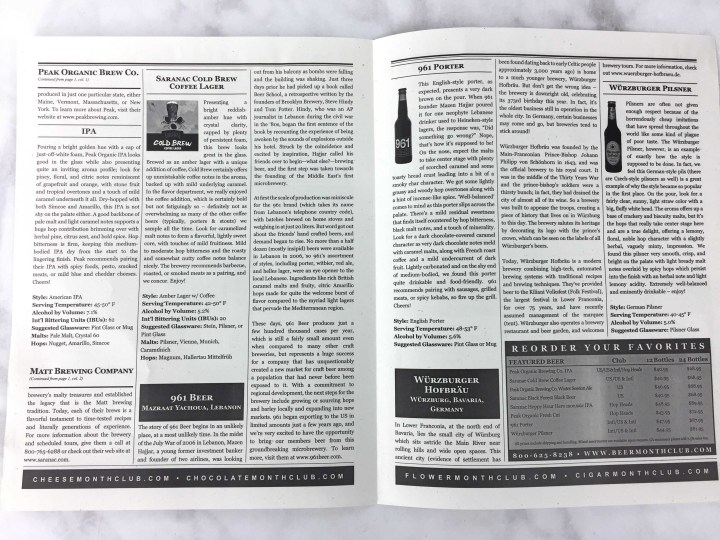 It also provides a thorough description of each beer, including notes on its characteristics and proper serving temp and vessel. You can also reorder your favorites by the 12 pack or case!
A letter informed us of a last minute substitution. The beer was from the Matt Brewery – they make the other Saranac that was supposed to come in the box, so the Malt of the Earth had all the info on the Brewer. I thought it was really cool that they went the extra mile and provided the same level of detail on the substitute beer that they did for the others.  I was actually glad for the substitution, since I prefer traditional and regional beer variants to beers with coffee or fruit.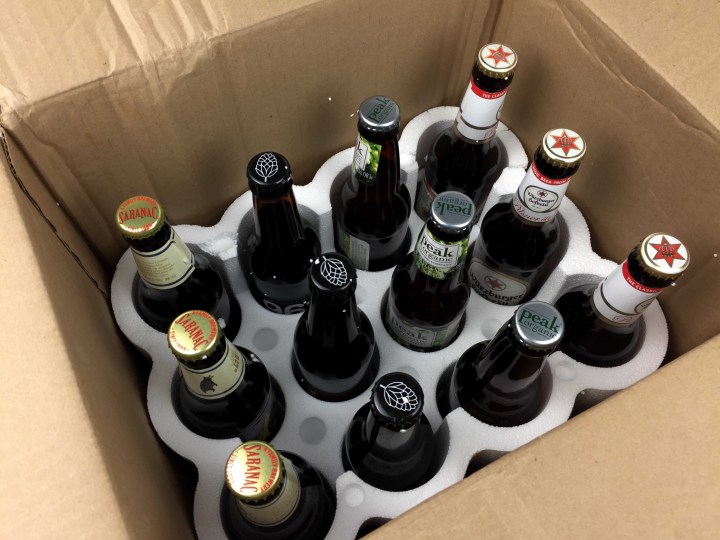 Twelve bottles of beer, each from a different brewer!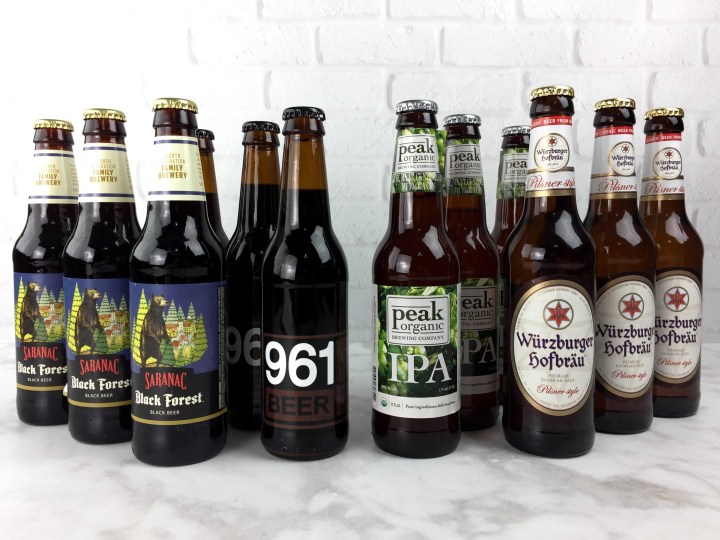 Everything in my January The U.S. and International Variety Beer Club box! This month featured two domestic selections and two imports.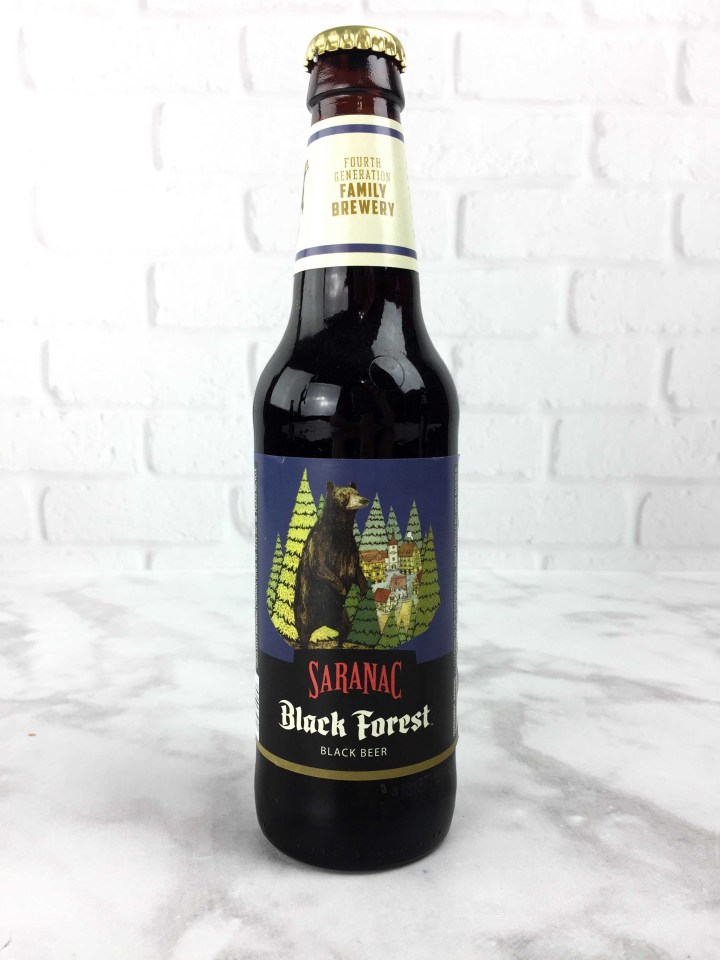 Saranac Black Forest Beer:  I grew up with Upstate New York's Saranac in my (figurative) backyard, and the styling of the labels made me take it for a relatively new microbrew.  It's makers, Matt Brewery, are actually the oldest brewery in New York State, dating back to 1888! This Black Forest beer is a tribute to the dark style (Schwarzbier) preferred in the Black Forest region of Germany, from whence F.X. Matt, the brewery's founder, hailed.  It has a deliciously dark malt flavor, but none of the overpowering malty, cloying thickness you'd expect.  Instead, it is crisp and delicate, with lovely hints of spice and herbs. It is a beautiful entre to dark beer for those that don't like "dark beers."
961 Porter Beer:  This beer is brewed in Lebanon (country code 961), in the Middle East's first microbrewery. It is a well-balanced, lightly carbonated English-style porter. It has a relatively light body and bold flavor profile, with tons of toasty char and smoky notes.  Chocolate, coffee, caramel, and fruity notes round out the profile, making it pleasant for either sipping or pairing with flame-cooked foods.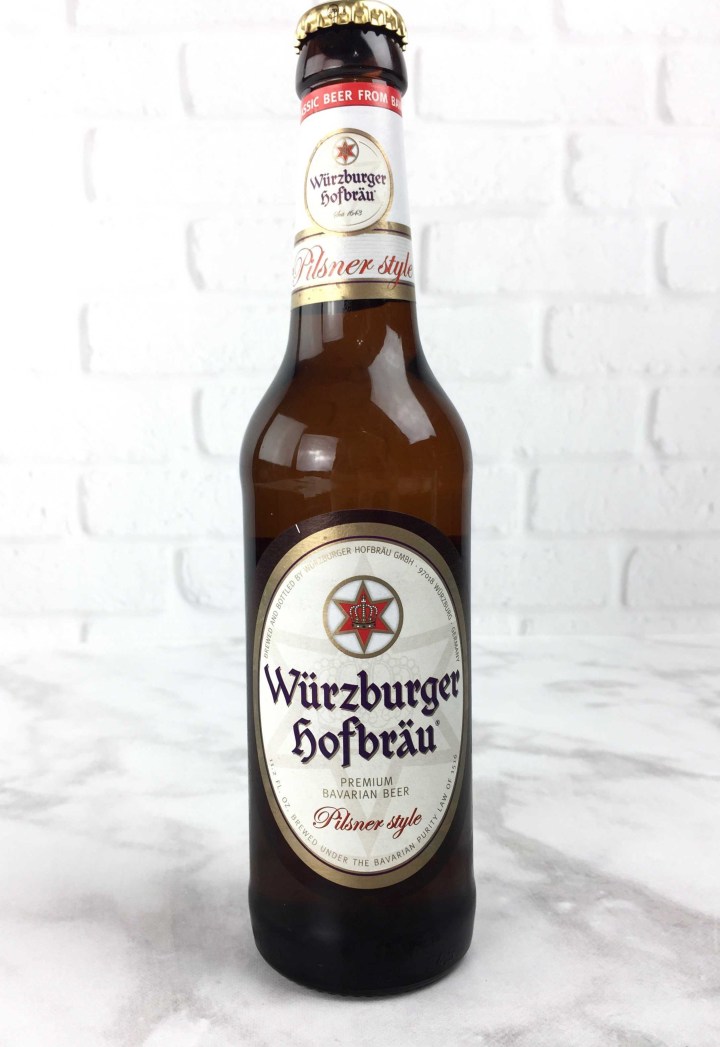 Würzburger Pilsner:  This German-style Pilsner is produced in a 373 year-old brewery in Northern Bavaria. It has a fabulous, light and fluffy character, with lots of bready, lemon, and herbal notes. It is deliciously refreshing, with a fullness of body and flavor that is utterly lacking in the mass-produced American versions of the style. Creamy and vibrant, this beer would be delicious any time of year.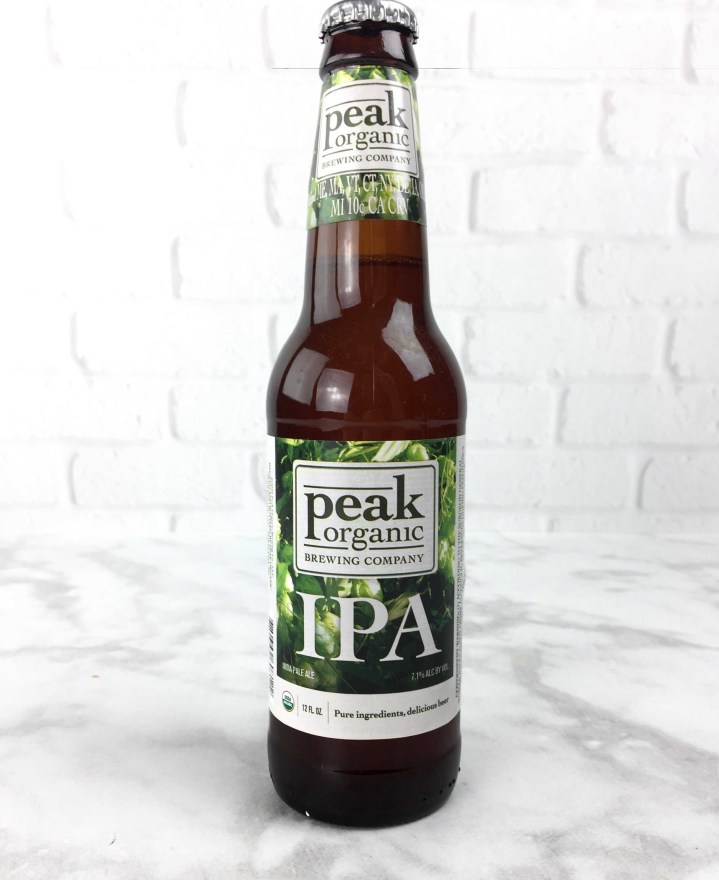 Peak Organic Brewing Company IPA:  Featuring pale malts and aggressive hops, this organic IPA has a lovely hazy appearance and crisp, fuzzy texture. Nugget, Amarillo, and Simcoe hops provide a gentle bitterness with lots of floral, citrus and piney notes. Complex and clean, this beer showcases lots of bright nuance and is a treat for both nose and palate. Great to see that this beer offers more than just its organic certification – it stands on its own as a well-crafted beer.
What a great quartet!  I loved both the domestic and imported selections – they were both unique and very drinkable. The dark selections were surprisingly good. I'm often skeptical of them, as they tend to be heavy-handed and doused with too much malt – these were crisp and light textured, with unexpectedly agile flavors. Plus, having received a selection from Lebanon, I have no idea what to expect next!
Visit The U.S. and International Variety Beer Club by The Microbrewed Beer of the Month Club to subscribe or find out more!