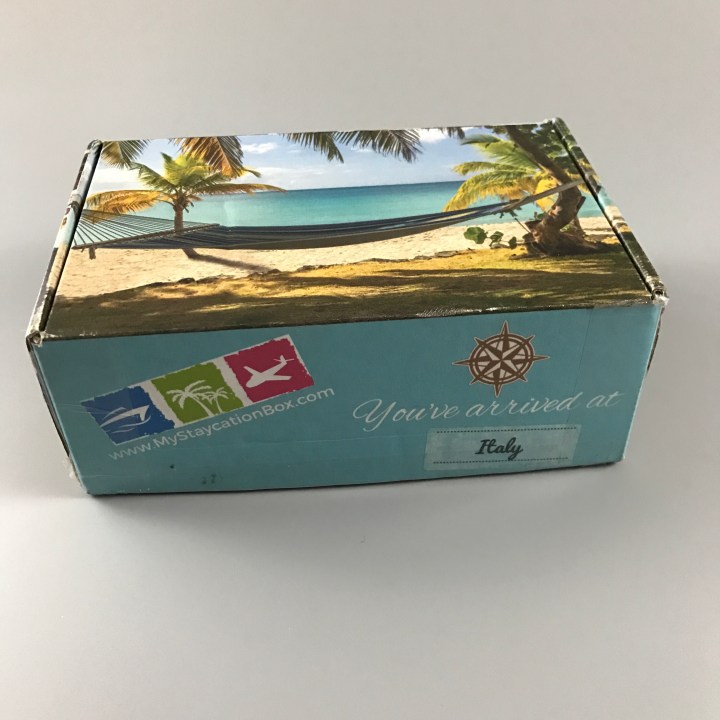 My Staycation Box is a lifestyle subscription that comes with 6-8 different products that appeal to all 5 senses for an immersive vacation like experience. All products are sourced and inspired by a new destination each month. All boxes are shipped on the 10th of each month.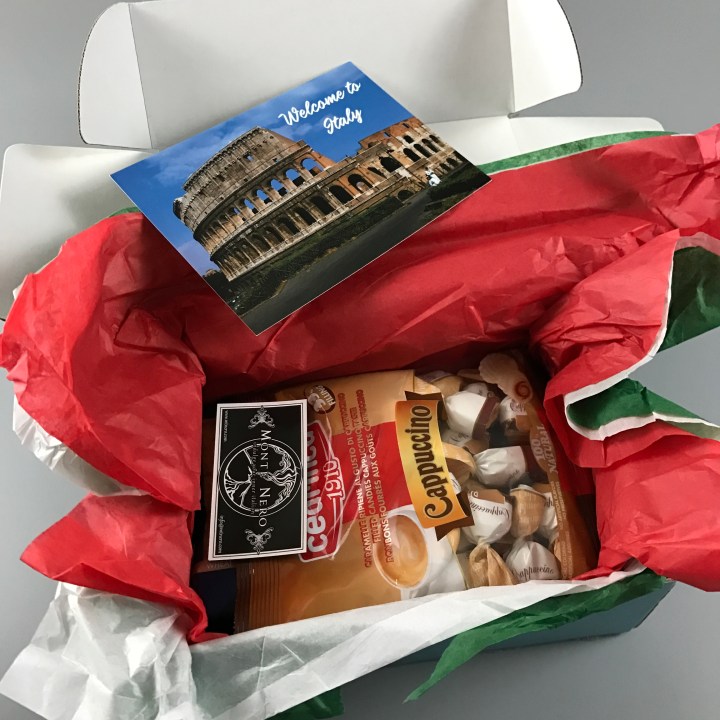 Neatly packaged in country coordinated tissue paper with a beautiful postcard with this month's theme: Italy!
DEAL:  Get 15% off your first box. Use coupon code HELLO15.
This beautiful postcard really solidified my desire to visit Italy. The idea of seeing historical sites my history buff heart soars.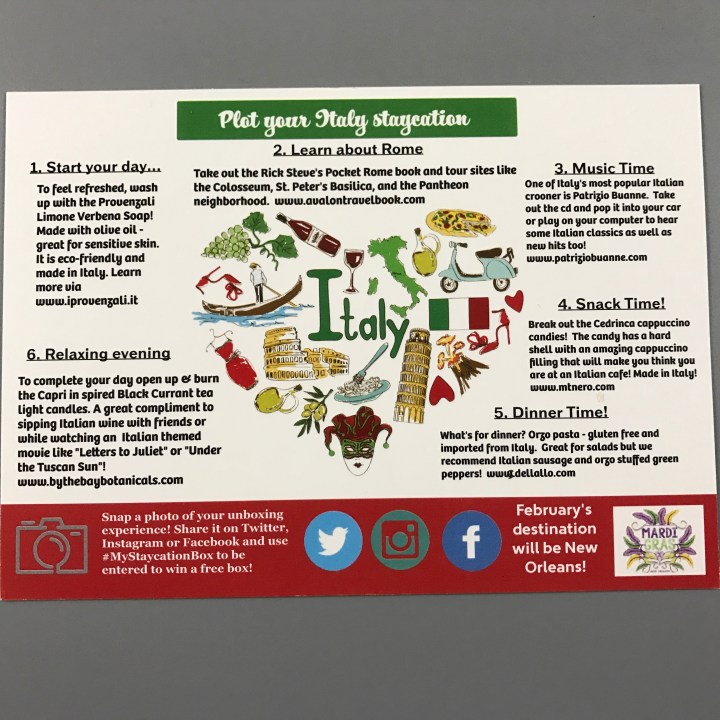 The back of the postcard tells us how to stay in touch via social media but most importantly it shows us how to get the most out of my Italian staycation. I love that there are wonderful suggestions to truly make your senses take a trip and there are also websites for each product.
Provenzali Limone Verbena Soap. It's an olive oil based soap that will refresh your senses in the morning and leave your skin soft. The fragrance is divine, so clean and fresh that I want to leave it at my kitchen sink so that I can enjoy it all day long.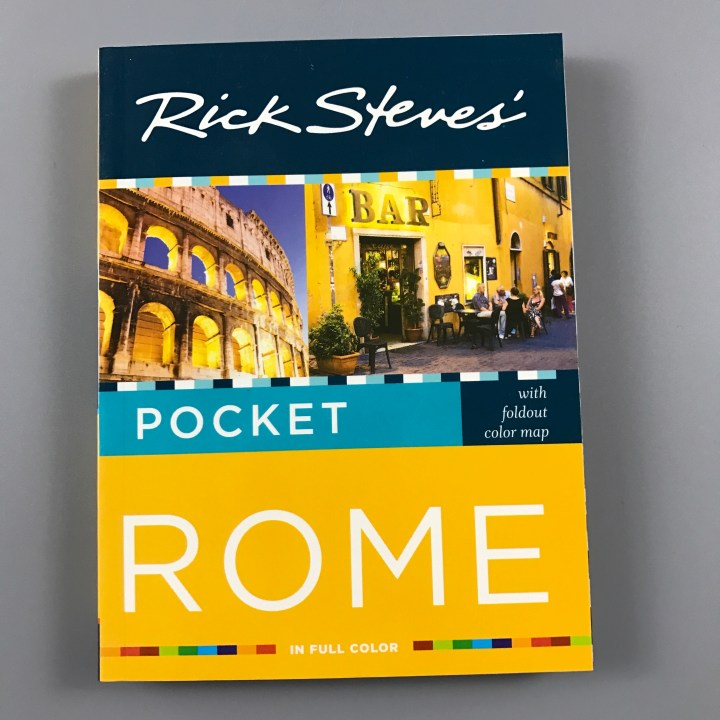 Rick Steves' Pocket Rome in full color. This book has it all, cost, tour information and hours. The pictures are enough to make you want to plan a 10-day vacation but the information really makes you feel like you've traveled the world. Rick Steves includes how to eat on the local schedule as well as how to eat on a budget. I've never looked into one of these books but I'm looking forward to checking out all of his books!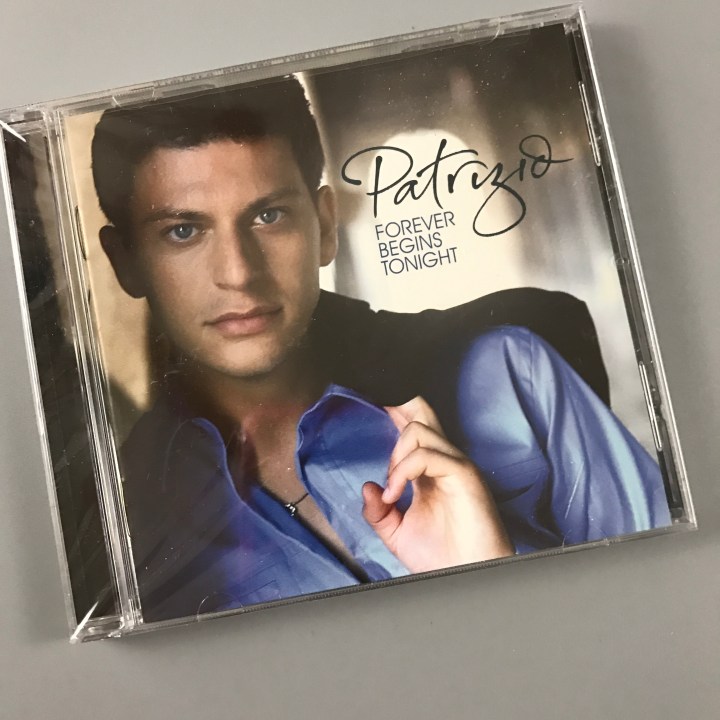 Enjoy music time with Patrizio Buanne. This cd was super fun with classic Italian hits and some new hits. I was pleasantly surprised to fall madly in love with his voice, it was relaxing and rich. There was a passion in the music that made my heart swell with feeling.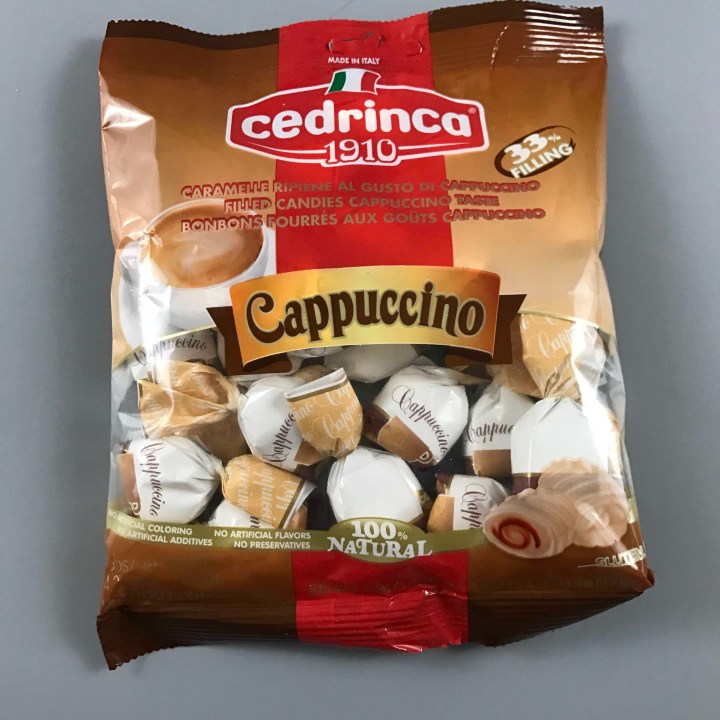 Cedrinca Cappuccino Candies. Oh my gosh, these little candies pack a huge flavor. A hard shell with an amazing cappuccino filling. These are made in Italy and made me want to sit in a cafe sipping on a nice steaming cappuccino. Until I get to go, I will have to close my eyes and just imagine being in Italy with a sexy man.
Delallo Orzo. It's gluten and wheat-free. The recommended meal is sausage and orzo stuffed green peppers. Once I gather all the ingredients, I will be making this, it sounds amazing!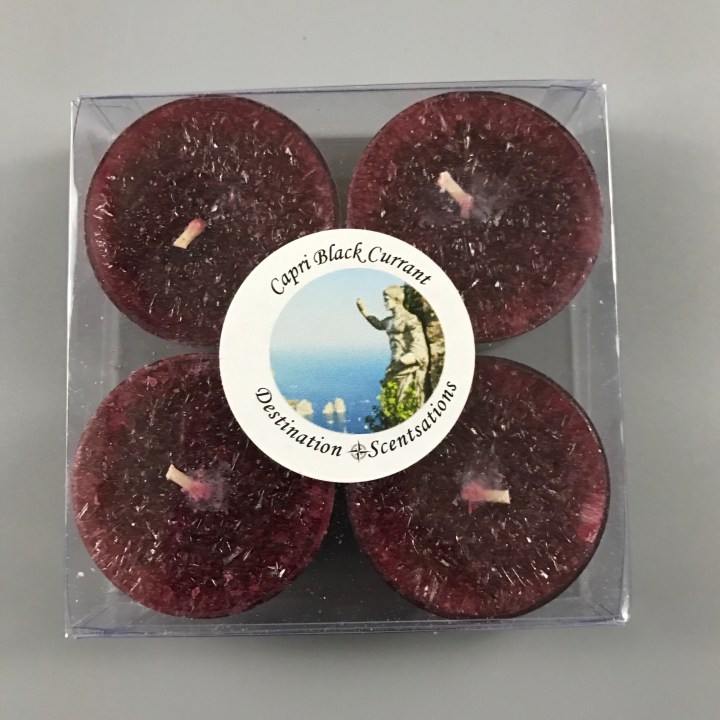 Complete your long day by lighting these Black Currant tea light candles with a glass of wine. Their scent is intoxicating. These are a perfect match to the CD I received for a romantic night under the lights on my patio.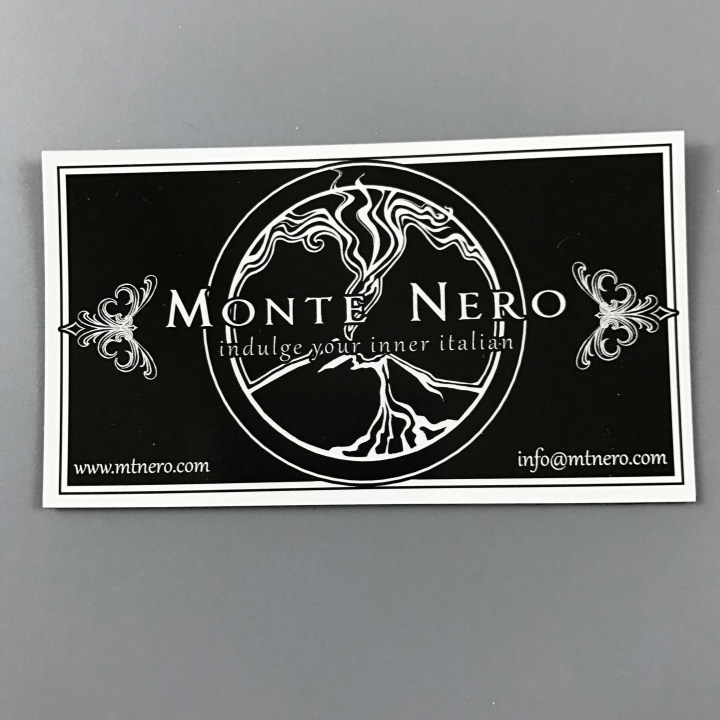 A magnet for Monte Nero. This website has all your Italian treats in one place for  great prices. I will be using this for an Italy themed dinner party.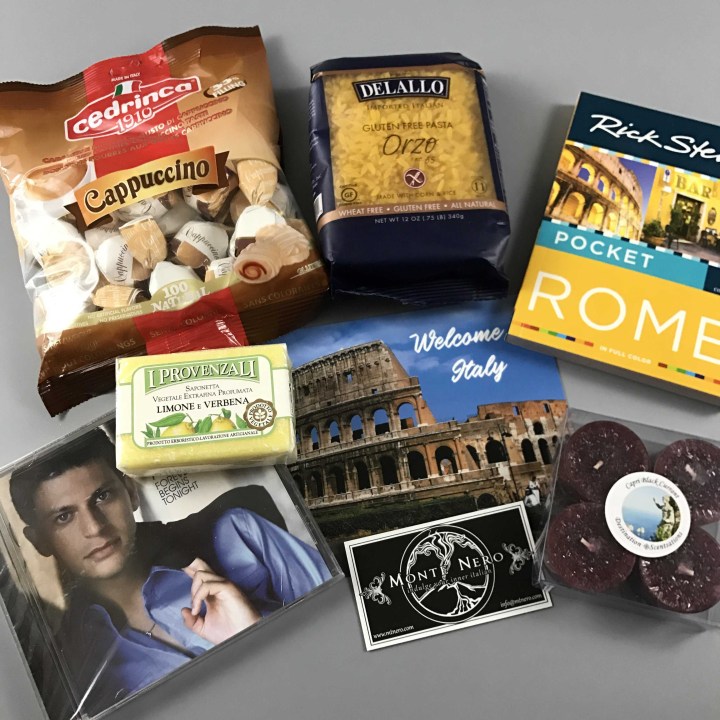 My Staycation Box is the way to travel on a budget and actually find out if you are truly interested in travel outside of the country. I'm so glad I followed the mapped out way to use my products to heighten my experience and that I can actually get my hot little hands on the items I fell in love with like the soap. I'm also happy that I was able to bring a new language of music into my house and my daughter fell in love with Patrizio's voice. At first I was afraid that I wouldn't enjoy this box so much but I'm so glad that I took the time out to relax and enjoy another culture and land. I can't wait to see what February has to offer.
Visit My Staycation Box to subscribe or find out more!