RebusBox is a monthly subscription box that aims to bring everyone into a winning mindset. Rebus is the Latin word for success, which is why RebusBox delivers a book and other items to pump you up for success. Each box costs $29.99 per month.
The theme for this month's box is "Read. Succeed. Repeat."
Everything included in this month's box!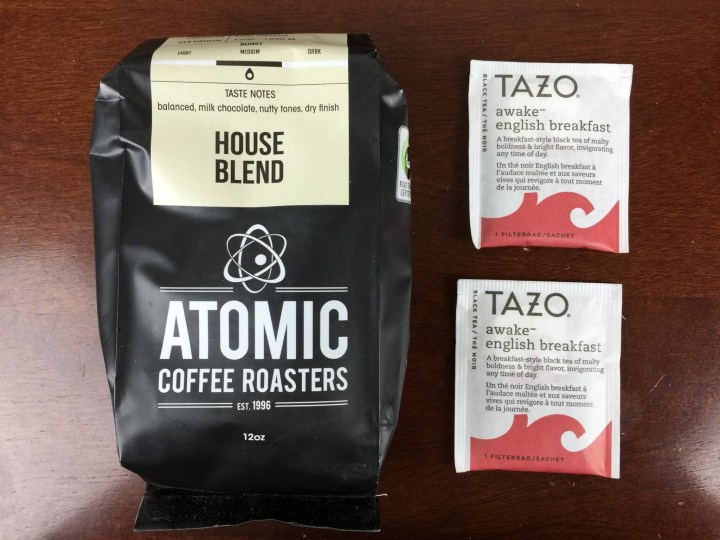 Atomic Coffee Roasters House Blend ($12.25):  Roasted in Salem, Mass, this 12 ounce bag is filled with ground medium roast coffee from Central America.  This is a blend of several Nicaraguan and Honduran varietals, producing a balanced blend.  The bag includes information on the coffee's growing conditions and process, plus tasting notes.
Tazo Awake English Breakfast Black Tea ($0.47):  Just in case coffee isn't your pick me up of choice, the box includes a couple bags of powerful English Breakfast blended black tea.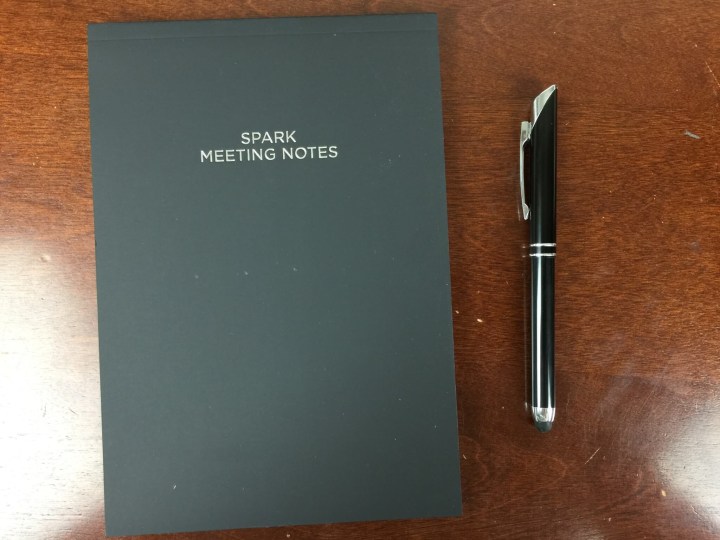 Spark Meeting Notes ($13):  This pad is perfect for the modern professional — we have meetings constantly, and only a few points worth remembering emerge from each.  This pad lets you keep track of what's important.  The individual sheets can be torn out, but if left together, it's a great compact way to keep a compendium of notes from the "weekly team meeting" in one spot.
Black Pen:  I love this pen — there is no obvious branding, but it has a stylish design and is comfortable to write with.  The portion of the stem where your fingers rest is textured for a better grip, and the pen sits very lightly in your hand.  Best of all, it has a touchscreen-friendly pad on the end, so you can use it as a stylus for your devices, too!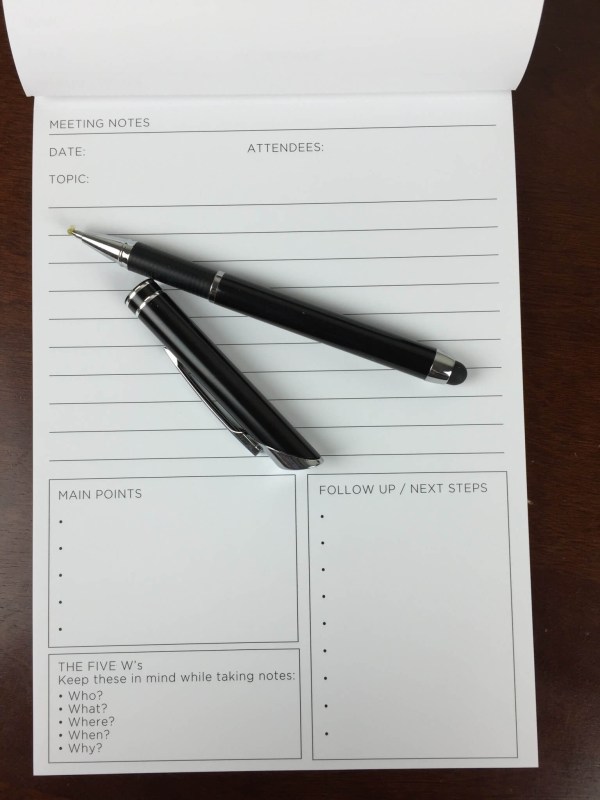 The meeting notes sheet has enough room for the important stuff, curbing the tendency to take quasi-dictation instead of notes.  It's also great for taking detailed phone messages.  I like taking notes on paper — I like to ditch the laptop whenever possible, and phones are tough to take effective notes with (particularly since the majority of meeting are by phone!) — this pad is perfect.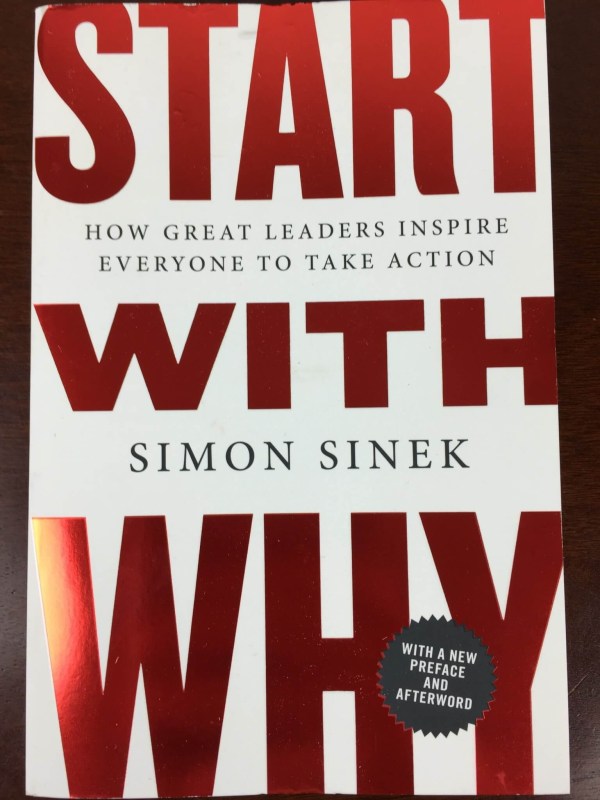 Simon Sinek Start With Why Paperback ($9.45):  This powerful book teaches aspiring leaders how to focus their organization's efforts and goals to achieve success and inspire others.  The book explores the question of "Why" — the answer to which is the key to determining what strategies and goals fit your organization's purpose.
The book is a fun and engaging read — Sinek's prose is clear, yet colorful, with each paragraph containing a small insight revealed through case studies, hypotheticals, and anecdotes.
I'm a cynical guy who is skeptical of the personal improvement genre, but I thought this box was really great.  Far from being snake oil, the book was full of insight that is recognizable as common sense once revealed.  The beverage to enjoy with your tome was a nice touch, and I really loved the pad and pen.  No cat posters in this box — it was was focused and useful for those training themselves for success.  The box has a value of about $35.17, exceeding the price of the subscription.
What do you think about RebusBox?
Visit RebusBox to subscribe or find out more! Save 15% on your first purchase. Use coupon code SUCCESS.
The Subscription
:
RebusBox
The Description
: RebusBox is a monthly subscription box that sends one book and other assorted items tailored toward success, mindset and goal setting. RebusBox is for anyone wanting to achieve goals, pursue excellence and create opportunity.
The Price
: $29.99 per month