BrickBox is a monthly subscription box for LEGO fans.  BrickBox distinguishes itself from other brick-themed boxes by providing actual LEGO pieces and accessories to add to your set instead of LEGO-themed merchandise. BrickBox offers 3 sizes of box: Loot (minifig + accessories), Mini (brick set + goodies), or the full box.  This is the full box.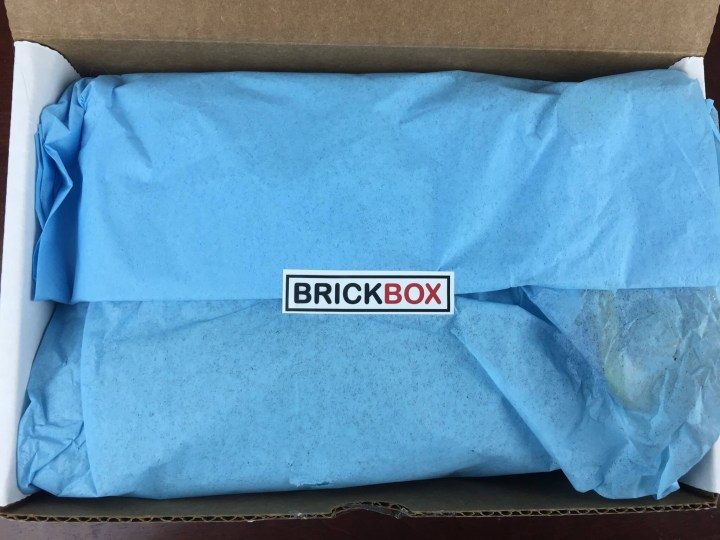 The inside of the box is neatly wrapped in tissue to preserve the suspense.
All the items in the box.  This month was all about DC Comics heroes and villains!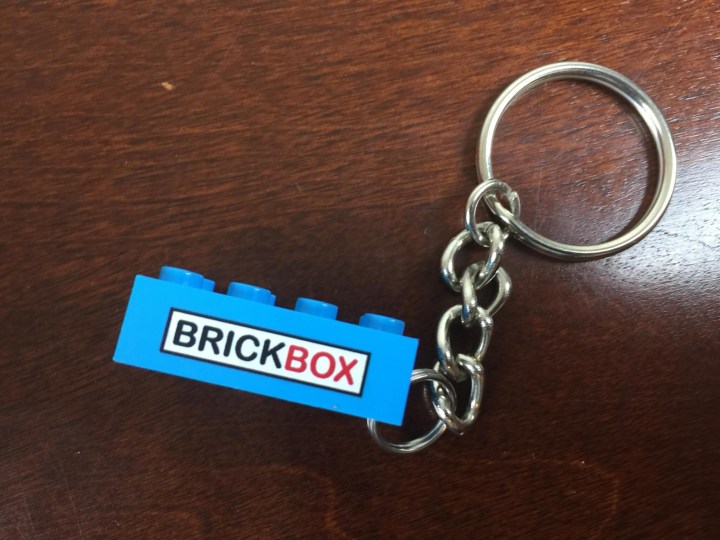 Your first box will come with a BrickBox keychain ($5?), which is really neat! And your name will be printed on the side, so be sure to use the right name you want when you order.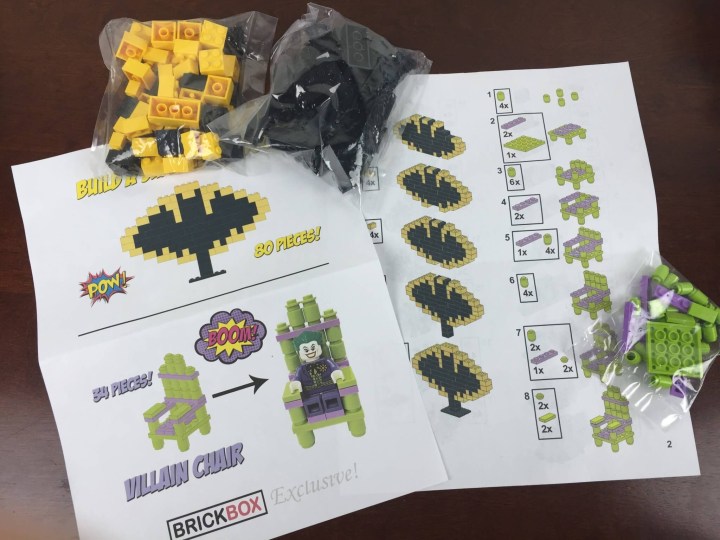 We had a double build this month!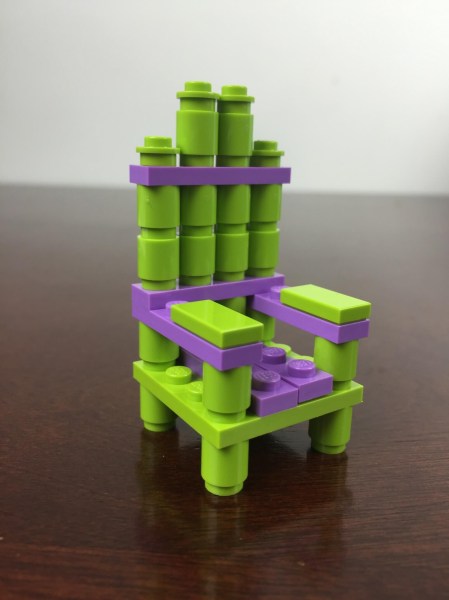 One build was a villain's chair — we could tell by the color scheme that this was meant for the Joker.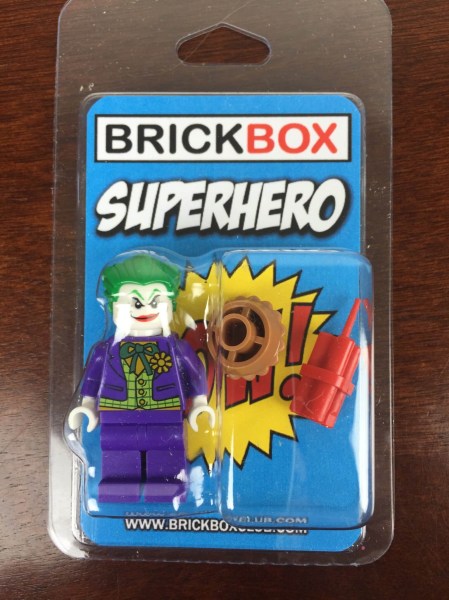 The featured minifig was a Brickbox version of the Joker, complete with dynamite and a (presumably deadly) pie.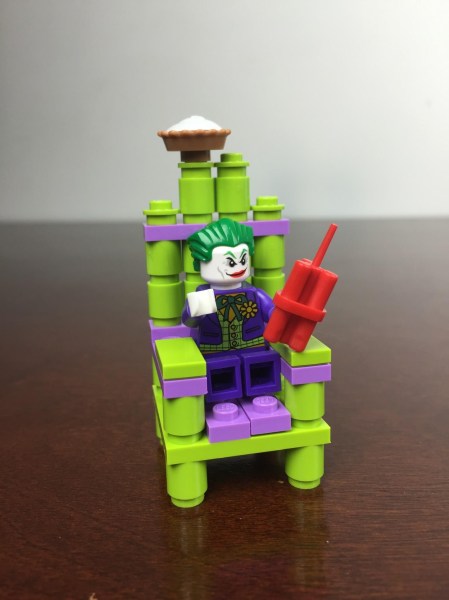 So comfy.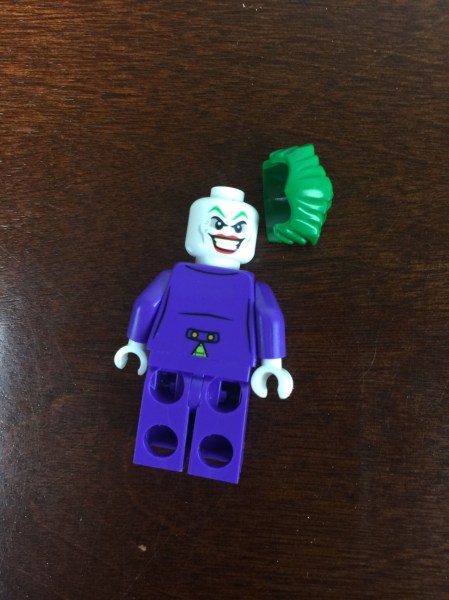 The minfig has some jacket detail on the back of his torso, and the head has an alternate, toothy-smile face.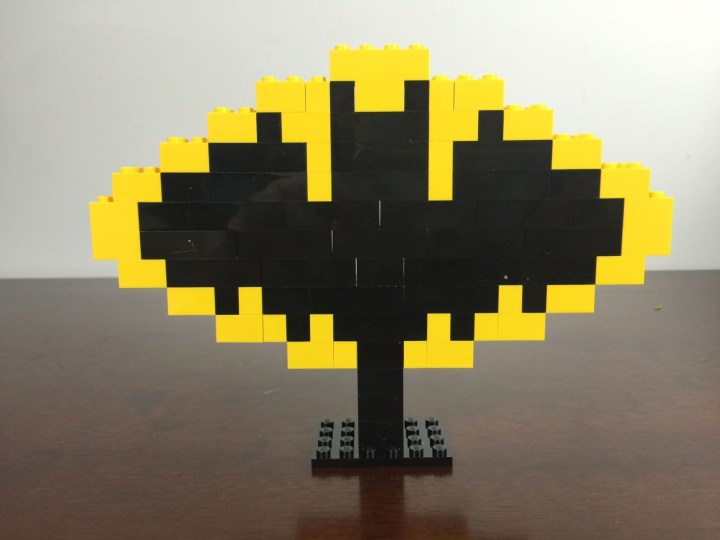 The second build was a bat symbol.  It looks simple, but it actually uses quite a few pieces (80!), and it would take a bit of time to achieve the same symmetry of design without the instructions.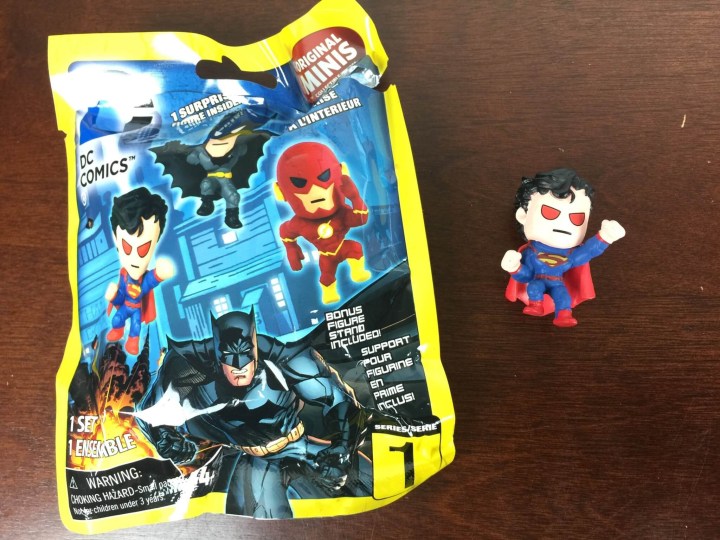 DC Comics Original Minis:  We got a Superman in our blind bag.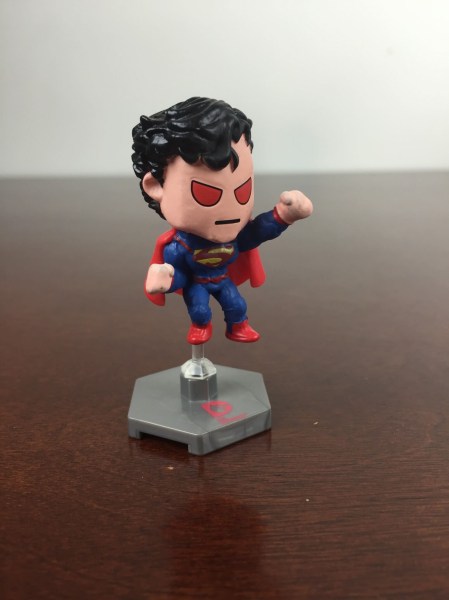 He comes with a stand and post — he is posed in a flying stance and has to be mounted, since he isn't designed to stand on his feet.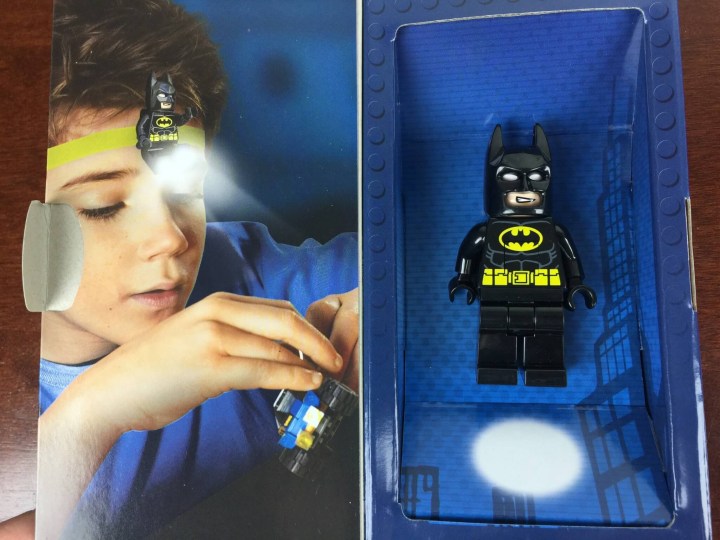 DC Super Heroes Batman LED Lite:  The Dark Knight sits affixed to a yellow head strap, two ultra bright LEDs shining from his feet.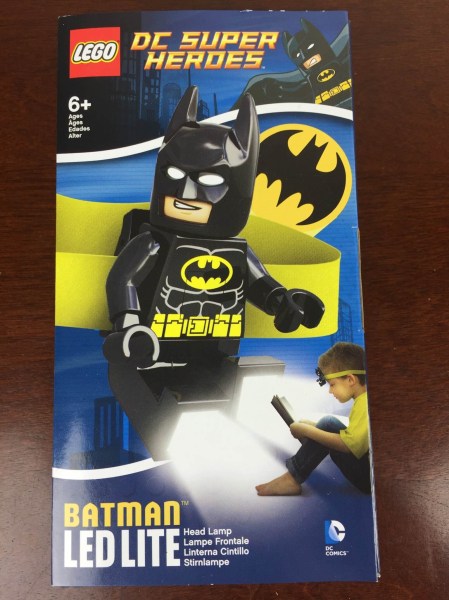 As if my children need any help staying up past their bedtime to play and read!
This is the brick subscription for those that want bricks and builds.  There are a few main boxes in the brick space, and this has been the official LEGO and actual brick set centric one thus far.  As noted in prior reviews, the laser focus on actual building sets has softened, with the box now including some cool swag, too.  The Original Mini and the LED Lite are not building items, and the former is not even Lego branded.  Nonetheless, they fit within the overall character of the box and are a worthwhile addition.
Visit BrickBox to subscribe or find out more!
The Subscription
:
BrickBox
The Description
: Join Brick Box and receive awesome LEGO products every month! They carefully select Authentic BRICK Sets, Minifigures, Accessories, Parts, T-Shirts, Gear and much more, put it all together and deliver it right to your door.
The Price
: $19.98 for the BrickBox Loot (MiniFig & Accessories), $29.98 for the BrickBox Mini (LEGO brick set + accessories), and $39.98 for the regular BrickBox