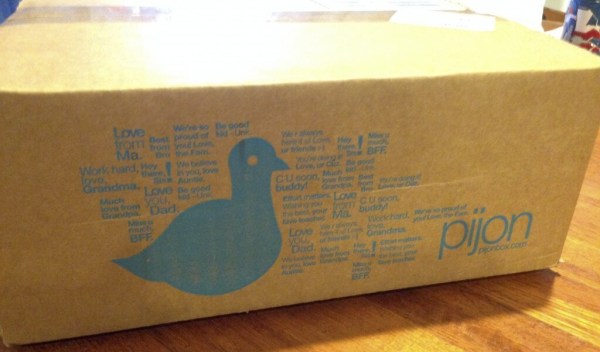 The first PijonBox of the new year is here – the February box is the first one because so many students aren't actually at school in January – and I'm really pleased to report that it now comes in a much smaller box! Hooray!
The Subscription
:
PijonBox
The Description
: College care subscription tailored to needs of recipient plus a delightful surprise every time. Crates are stuffed with fun and useful items, like food and snacks, cleaning supplies, grooming and personal hygiene, and more!
The Price
: $29 per month
February 2014 PijonBox – Rise & Shine
Rise & Shine – get back into the swing of things! Great theme for the box! I think this box is great for anyone btw, not necessarily just college students, but I am a grad student so I allow myself to get one!
I thought this was a great mix of essentials and fun items!
Brush with Bamboo Toothbrush ($6) A fun eco-friendly toothbrush!
Reviver Clothing Refresher Wipes ($3) I think this is a great item for a college woman's backpack! You really never know when you need to de-stink!
Go Towels ($4) Um, I hate to admit it on a college student box review, but PijonBox is seriously stepping up my diaper bag game. Anything tiny like this is perfect for that!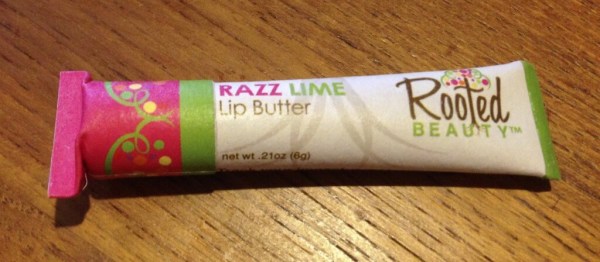 Rooted Beauty Razz Lime Lip Butter ($5) The packaging for this product is so cool! I was impressed by it, and I loved the actual lip butter too. I wouldn't keep it in a backpack where it could get squished and pop the cap off though!
Color Club Polish – Love Links & Nature's Way ($16) Not my favorite colors in the whole world but these you can do both fun and professional with!
Popbar Hot Chocolate on a Stick ($3) Now I have 2 hot chocolates on a stick so we can have a party 🙂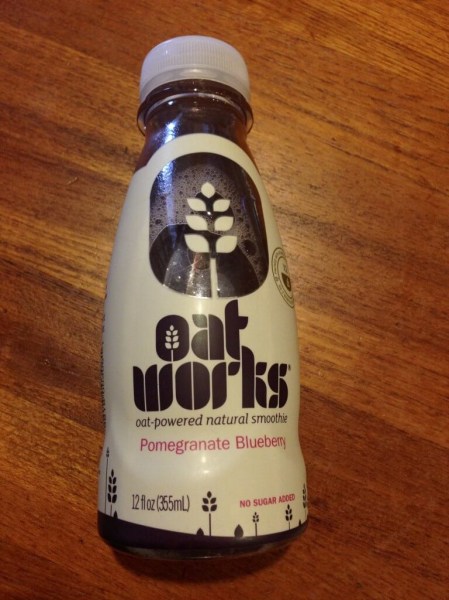 OatWorks Pomegranate Blueberry Smoothie ($3.65) This is great! It was in my last Bestowed Box! I love the idea of sneaking some nutrition to your college kid 🙂
The value of my February PijonBox was just over $40! I think it's a great box and a good value, but I got my box at a significant discount on a Living Social deal. I did recently extend for a couple more boxes to keep me going through the end of the semester!