Bestowed Box  was totally packed for January! Makes sense! Those nutritionists have to take advantage of everyone's new year attitudes in January and get us to try some new healthy things. I was impressed with this month's box! It was full of new healthy snacks and supplements,and I'd never seen most of them before.
The Subscription
:
Bestowed
The Description
: Get 5+ NEW healthy and delicious foods delivered to your door every month – each one hand picked by celebrity nutritionist and author Heather Bauer.
The Price
: $19/month
The Coupon
: Get your first box for $10 using coupon 
HELLOYUM77.
Exp 2/15
January 2014 Bestowed Box Review
Bestowed was really full, and I spied a couple drinks and some coupons right away!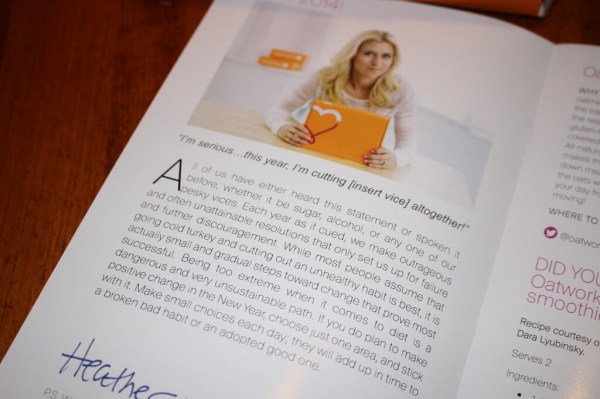 Heather Bauer, the nutritionist who curates Bestowed has some great advice about new year's resolutions. Just change one small thing and make it stick.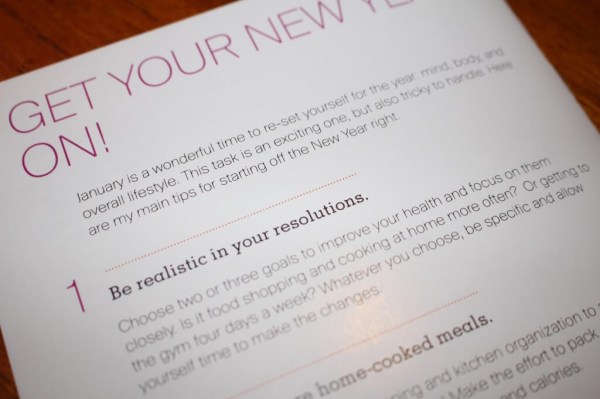 I just really liked the advice this month! Also the booklet tells you exactly where to buy the snacks you love!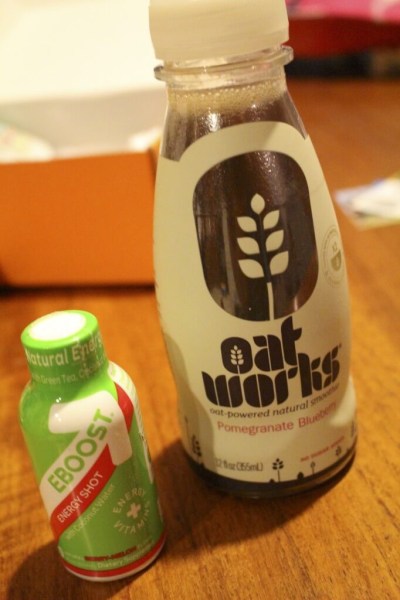 Oatworks Pomegranate Blueberry Smoothie ($3.65) I like how this oat-based drink actually has tons of fiber!
Eboost Energy Shot ($3) This is in new berry-melon flavor with coconut water. I thought it was nice to get a nutritionist approved energy shot – I never know what to think of them.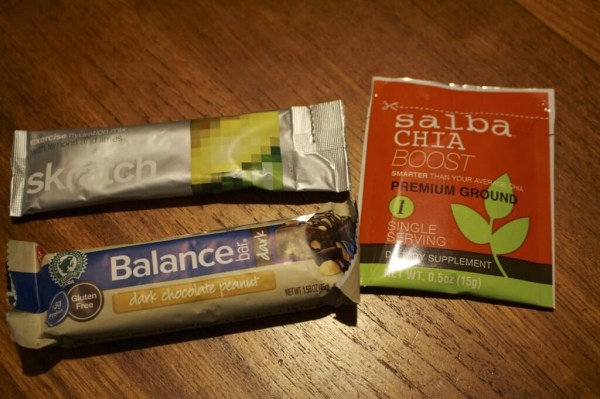 Skratch Hydration Mix  and Salba Chia Boost  – These 2 were not on the packing list, so I think they might have been in my review box as examples of items (they were in the November box).  We enjoyed both of these for sure!
Balance Bar – Dark Chocolate Peanut ($1.25) I can't wait to try this variety and the other new dark chocolate varieties. It looks like a great salty-sweet combo.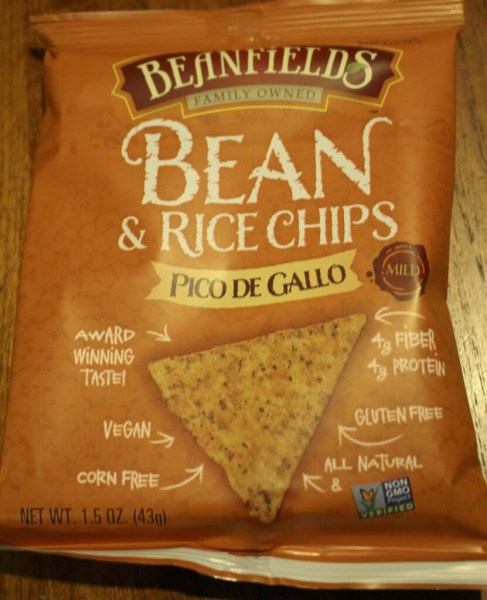 Beanfields Pico de Gallo ($1.25)These are great, but I really need someone to send me the nacho flavor, which I have never tried! I like that these are pretty balanced for a snack food in the protein/fiber department. I continue to be impressed by the items that are included in Bestowed.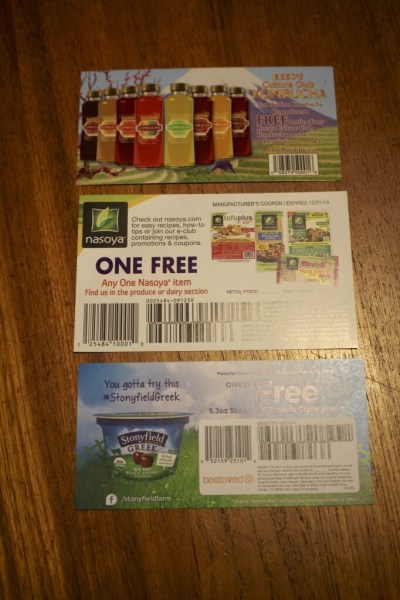 Wow!
Stonyfield Greek Yogurt Coupon ($1.50?), Nasoya Coupon ($4) and Reed's Culture Club Kombucha Coupon (??? $3) I guess this is my year to try Kombucha! These ones are blended with juice to cut the sourness (I guess it's sour!). I have really never tried it and I'm excited to. Nasoya is organic and non-GMO certified, which I didn't know! They even have sprouted tofus. They don't make tempeh (a fave) so I'm going to get some super firm tofu and bake it (also a favorite preparation method for me). I haven't made it in a while! Of course I'll be happy to try Stonyfield greek yogurt! I love greek yogurt.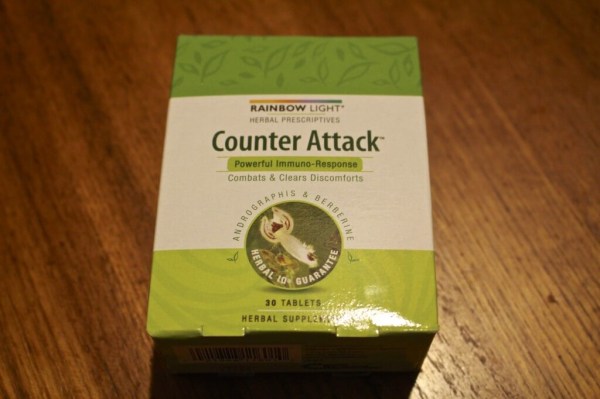 Rainbow Light Counter Attack ($9.79) I was so pleased to see this in this box – I've never seen Rainbow Light in any box, and it was the prenatal blend that got me through 2 pregnancies. They make whole-foods vitamins and supplements and I have always been impressed with their blends and their quality. This one is for my husband, who totally needs this!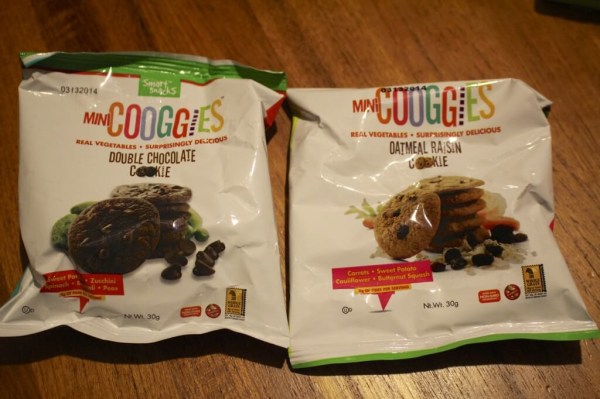 Mini Cooggies ($1.40) I think these are amazing little cookies! I would not complain at all about vending machines in schools if they had these little powerhouses in them. They are yummy, not too sweet, and full of vegetables! They don't taste exactly like a sugar-packed cookie but they are darned good. They are made with whole wheat flour and have (in the double chocolate cookie for example): green peas, spinac, zucchini, broccoli, and sweet potato! I hope we see these everywhere!
January's Bestowed Box was an unusually high value – $28.84. Even if you couldn't find the Kombucha (but really folks, if they sell Kombucha at the Winn-Dixie in Panama City FL, you can probably find it) it would still be a great deal! I'm super excited about trying the rest of the things in my box ASAP!
Check out all my Bestowed Box Reviews! You can also check out more Food Subscription Boxes or see more special diet/health-conscious boxes too! If you want to subscribe to Bestowed Box, don't forget to use coupon code HELLOYUM77 to get your first box for $10!