For many, achieving straighter teeth is a long-held dream. Luckily, there are various options available to suit different budgets, including the convenience of at-home teeth straightening systems. These innovative invisible braces offer a more affordable alternative to traditional methods, and the best part is, you can undergo the transformation from the comfort of your own home. With the kit conveniently delivered straight to your doorstep, it's never been easier to embark on your journey towards a beautifully aligned smile.
Curious about trying teeth straightening at home? Look no further than our carefully curated list! We've handpicked the best at-home teeth straightening services, making it easier for you to discover the perfect fit. With our selection, you'll find the ideal option that aligns with your needs and sets you on the path to a confident, beautifully straight smile.
The Best Aligners and Invisible Braces Kits!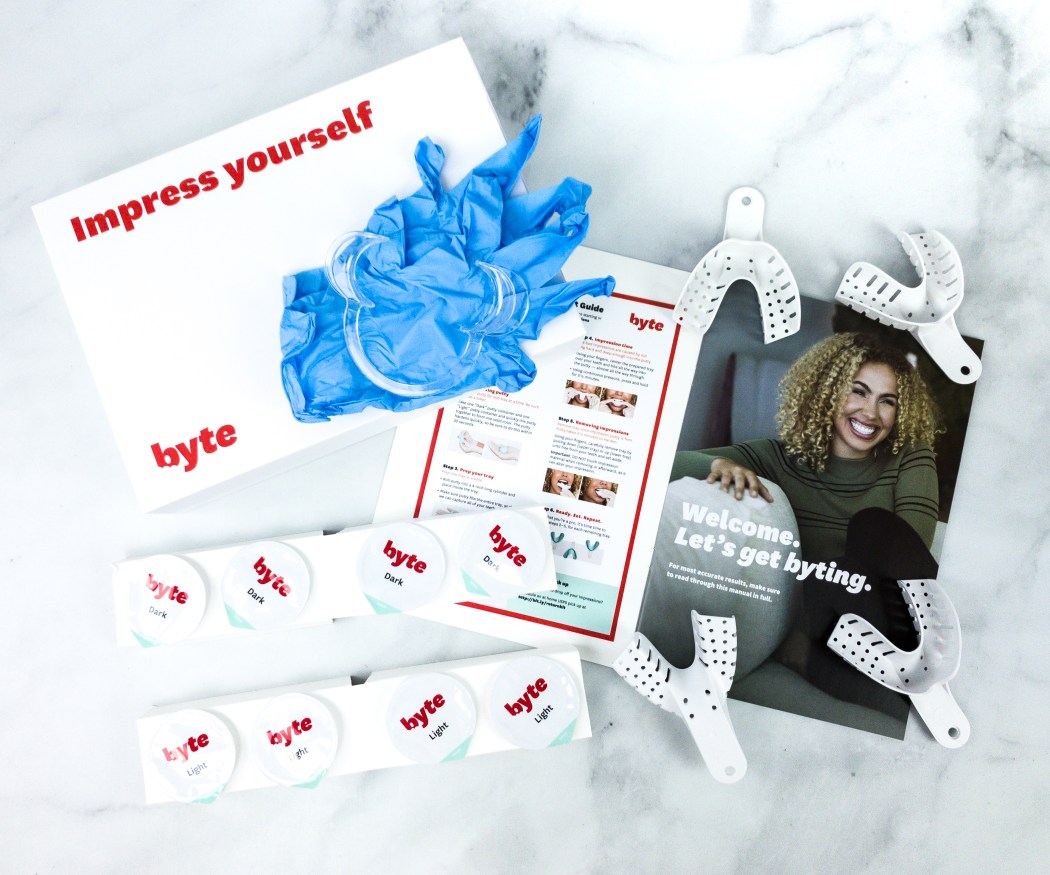 Image from: our review
What You Get: Requiring zero office visits, Byte sends invisible aligners made with BPA-free, highly transparent, medical-grade, polymer film which are customized for your teeth. With continued use, this helps gradually shift your teeth for minor to moderate alignment, including correcting spacing, crowding between teeth, and rotation.
Upon sign up, you will get an Impression Kit that contains an impression tray, molding putty, putty gloves, and smile stretcher – basically everything you will need to get impressions of your teeth. They provide a pre-paid shipping label as well, so you can send the impressions back and their orthodontists will create a personalized treatment plan for you. It's up to you if you want to get an All-Day Plan (designed to be worn at least 22 hours a day) or an All-Night Plan (worn while you sleep, 10 hours continuous wear time plus 10 minutes of HyperByte). The duration of the program is different for everyone but it typically lasts 5 months.
---
Image from: Smile Direct Club
What You Get: Smile Direct Club has two options when creating your custom aligners: visiting a SmileShop for an in-person scan or using an at-home kit to create impressions of your teeth. When you receive your aligners, you will be assigned a dentist or orthodontist for regular virtual check-ins – they guide you remotely from the beginning until the end! It's optional to purchase a set of retainers after the treatment and they offer touch-up whitening treatments as well.
The length of treatment depends on your teeth' condition, but according to them, it takes an average of 4-6 months. Their 22-hour-wear Clear Aligners are faster and more convenient, especially if you're preparing for a special event. There are also Nighttime Clear Aligners which are worn for 10 continuous hours each night. It's a more flexible solution for those who don't want to commit to 22 hours of daily wear. This one takes a little longer, an average of 10 months. These options are great for those who have mild to moderate teeth crowding.
Deal: Order a limited edition impression kit for just $12 – FREE after rebate when you return your kit! Use coupon code BRIGHTESTCLEAN.
---
Image from: Candid
What You Get: Candid offers a set of clear aligners, as well as continuous monitoring via their own Dental Monitoring app! The app helps you take scans of your teeth so your assigned orthodontist can see the progress and advise you when to change your aligners.
To get started, you can either visit a Candid Studio near you for a teeth scan, or purchase a Starter Kit that includes instructions for your photos and impressions, a cheek stretchers, putty and trays, a poker tool, and a prepaid return box for sending your completed impressions back. Once the first step is done, you just have to wait for your 3D-printed aligners to arrive. The treatment takes 6 months on average!
---
Image from: AlignerCo
What You Get: Clear aligners by AlignerCo are BPA-free, handcrafted, and trimmed to the gum line for your comfort and convenience. They are made by an internationally patented unique process, which involves advanced technology. Like other at-home teeth straightening systems, you will get an impression kit first to get molds of your teeth that the experts will use to create a custom treatment for you. An impression kit includes a cheek retractor, impression trays, practice putty, pre-paid shipping label, a pair of gloves, and an impression guide.
When you've sent back your teeth impression, they will send you a treatment preview! It's a 2D proposed treatment plan where you will see before and after positions of your teeth. If you approve, they will send you your set of aligners. They recommend wearing each set of aligners for 2 weeks, at least 20–22 hours a day. Length of treatment can last from 6 months up to 11 months depending on your case.
---
And that's our list of the best aligners and invisible braces kits!
Curious about other subscriptions? Here's our list of all the best subscription boxes!