Keeping our mouths feeling refreshed and clean is essential, and nothing does the job better than a good toothbrush. Whether you brush once or twice a day, or even after every meal, it's important to remove food debris stuck between teeth. With a wide range of toothbrushes available, from classic options to smart electric ones, ensuring optimal cleanliness is a breeze. However, it's crucial to replace worn-out bristles regularly for effective cleaning. Luckily, there's a convenient and intelligent solution to keep a steady supply of toothbrushes without the hassle of running to stores – toothbrush subscriptions!
These subscriptions offer top-notch toothbrushes designed to enhance your oral health. They provide electric toothbrushes with adjustable intensity levels, allowing you to customize the brushing strength to your preference. Moreover, some toothbrush subscriptions go the extra mile by including additional oral care products like floss, toothpaste, mouthwash, and more.
Experience the power of plaque removal and maintain your pearly white teeth with the best toothbrush subscriptions listed below! Stay effortlessly on top of your oral hygiene routine with gentle reminders to replace brush heads, ensuring timely refills whenever you need them.
The Best Electric Toothbrush Subscriptions For That Beautiful Smile!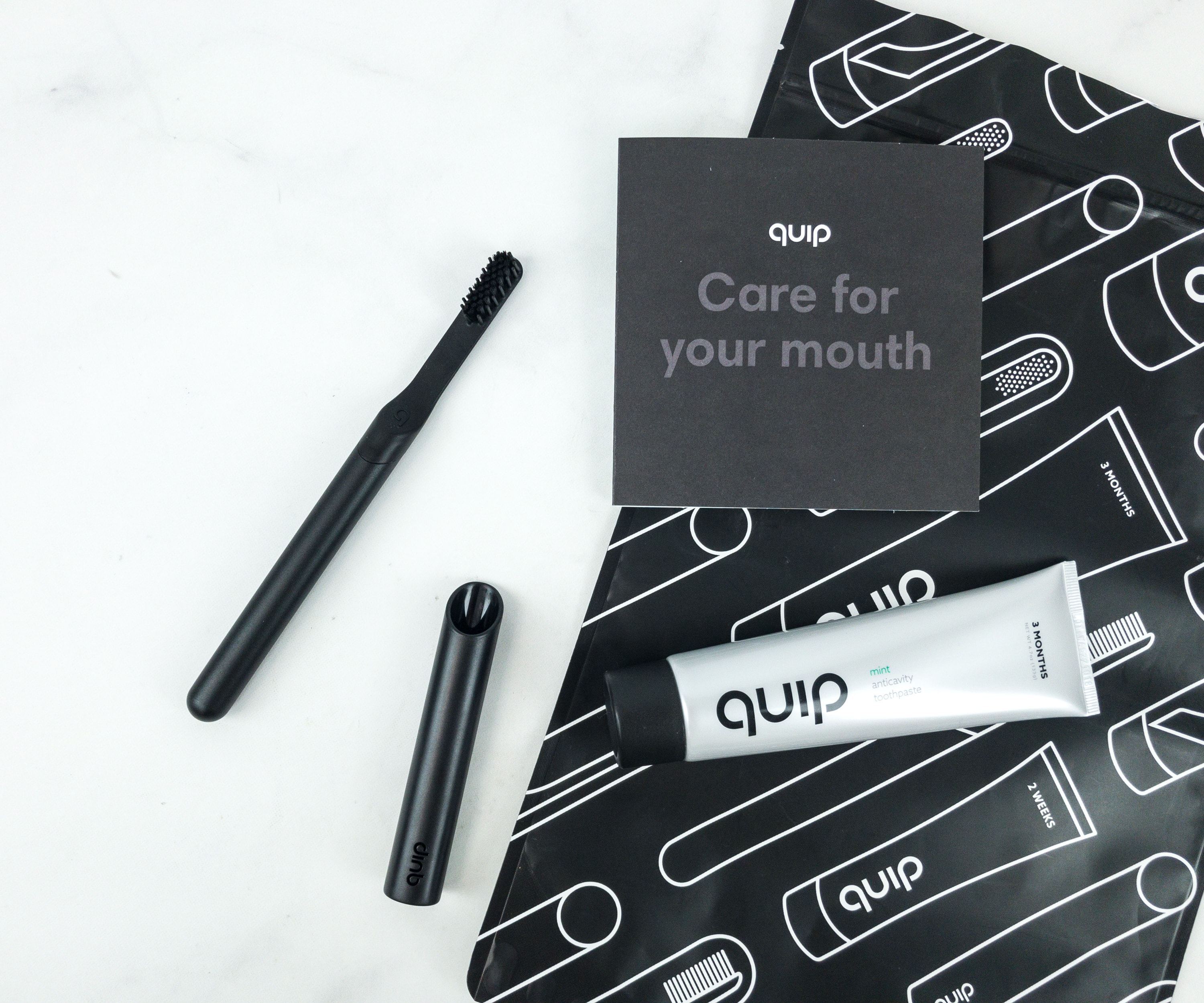 Image from: our review
What You Get: Keeping your mouth healthy is much easier with quip, as they've made better oral care as simple as it can get! They offer quality oral care products such as electric brushes, refillable floss, gum, and more for the whole family. Their sleek toothbrushes are created by dentists and designers with guiding features the teeth need. They have customizable bundles and starter kits to help you get a head start towards your journey to healthier teeth. You can get the starter set that includes a timed sonic vibrating electric toothbrush, a handy holder that can also stand, suctions that you can easily attach to the wall and optional anti-cavity mint toothpaste. You can also get the refill plan that ships every quarter, keeping you loaded with toothbrush heads for a good brushing habit!
---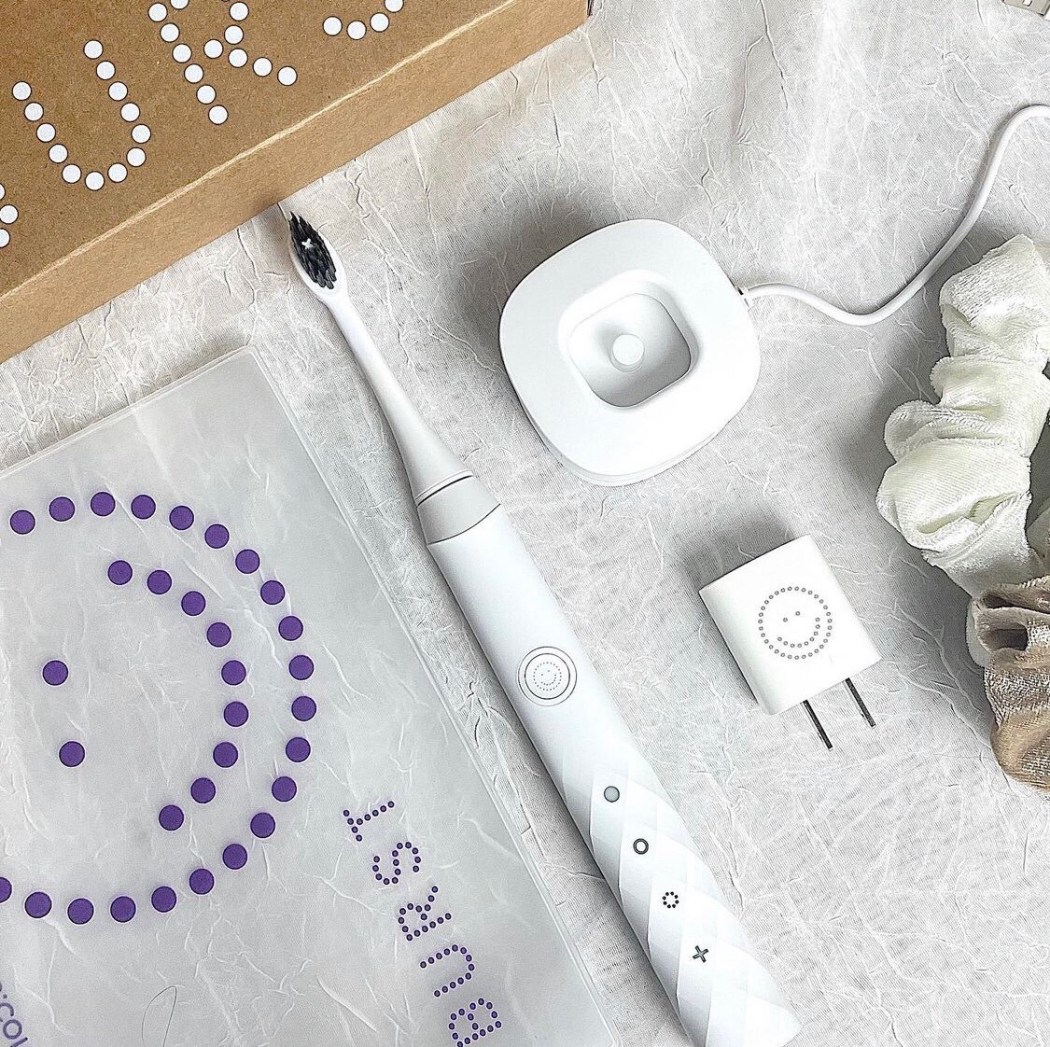 Image from: BURST
What You Get: Keeping your teeth clean and healthy has been made easy, and that's thanks to BURST! It is an oral care brand sending just what you need for cleaning and maintaining one's oral health. The sonic toothbrush has charcoal bristles, specifically designed to remove stains on teeth, giving it a much deeper clean to make teeth whiter, with two-minute time support! It has three brushing modes – whitening, sensitive, and massage, clinically backed to reduce gum bleeding. Each starter pack comes with the toothbrush in your chosen color (white, rose gold, black), replacement toothbrush head, USB charging base, and a USB wall adapter, together with a free travel case, expanding fills, whitening strips, and toothpaste. Afterward, you'll receive brush head refills every 12 weeks, so no more excuses for not caring about your oral health!
---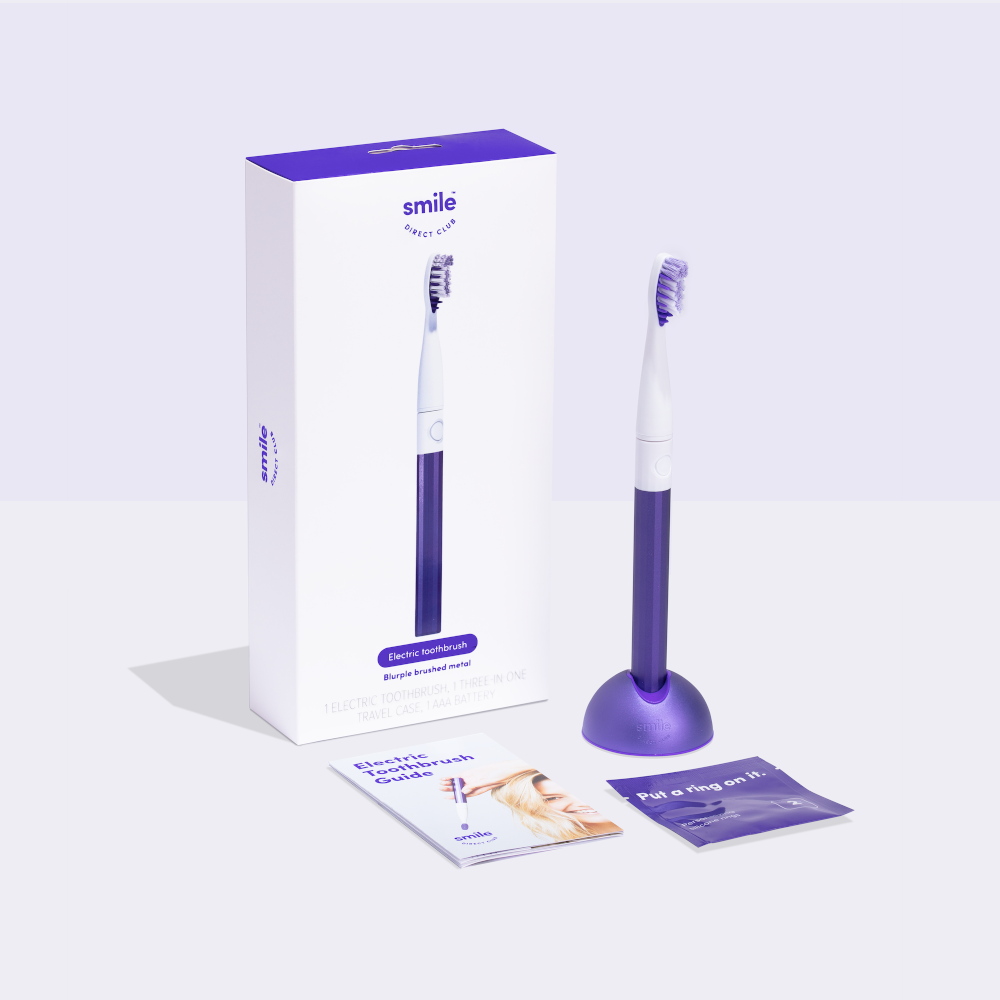 Image from: Smile Direct Club
What You Get: For that kind of smile you'd love for many months or even years, there is Smile Direct Club for that! Their mission is to make affordable and premium oral care accessible to anyone, and that's what they do. Offering an electric toothbrush with a unique 3-bristle blend and quadrant timer, it softly scrubs and deeply cleans the teeth. It is a battery-operated toothbrush with a 3-in-1 case that can be used as a stand, mirror mount, and travel cover. You also have the option to choose what color you love most – blurple and graphite brushed metal. After three months, a replacement brush head and batteries will be delivered right to your door. As a result, you'll never have to leave your house to purchase oral care products to take care of your teeth the way they should be!
Deal: Order a limited edition impression kit for just $12 – FREE after rebate when you return your kit! Use coupon code BRIGHTESTCLEAN.
---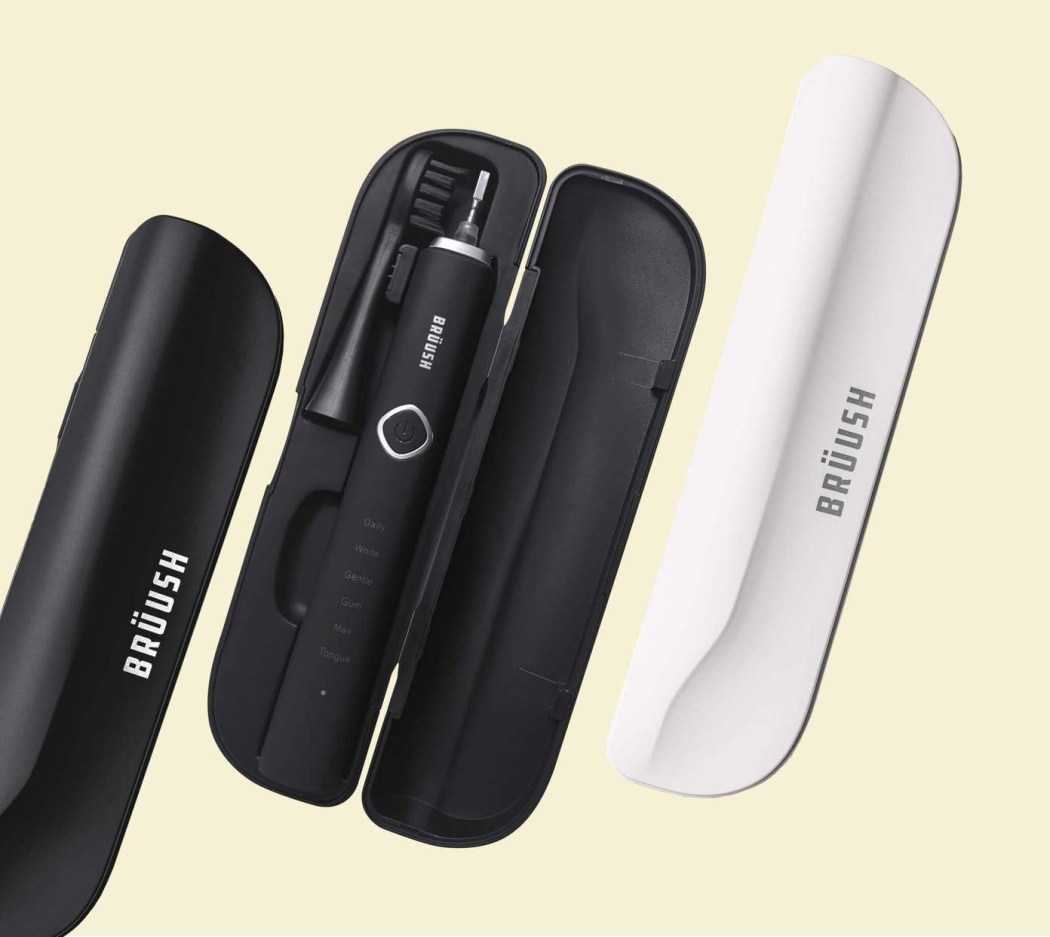 Image from: Bruush
What You Get: Easily whiten your teeth from day one with the help of Bruush. It is an oral care brand offering better oral health for everyone. Upgrade your usual toothbrushing routine with something better, available in seven colors (eclipse black, cloud white, blush pink, fire red, mauve cloud, grey mist, green dream). Their electric toothbrush has extra soft bristles, giving that superior clean without damaging the gums. It also has a built-in 2-minute timer, 6 cleaning modes, and a 4-week battery life. Your toothbrush comes with 3 brush heads, a USB power adapter & charger, and a compact travel case, so you can easily carry it wherever you go! Recurring refill plans give you 3 brush heads every six months, with free shipping!
Deal: Get $15 off on your order! Use coupon code BRUUSH15.
---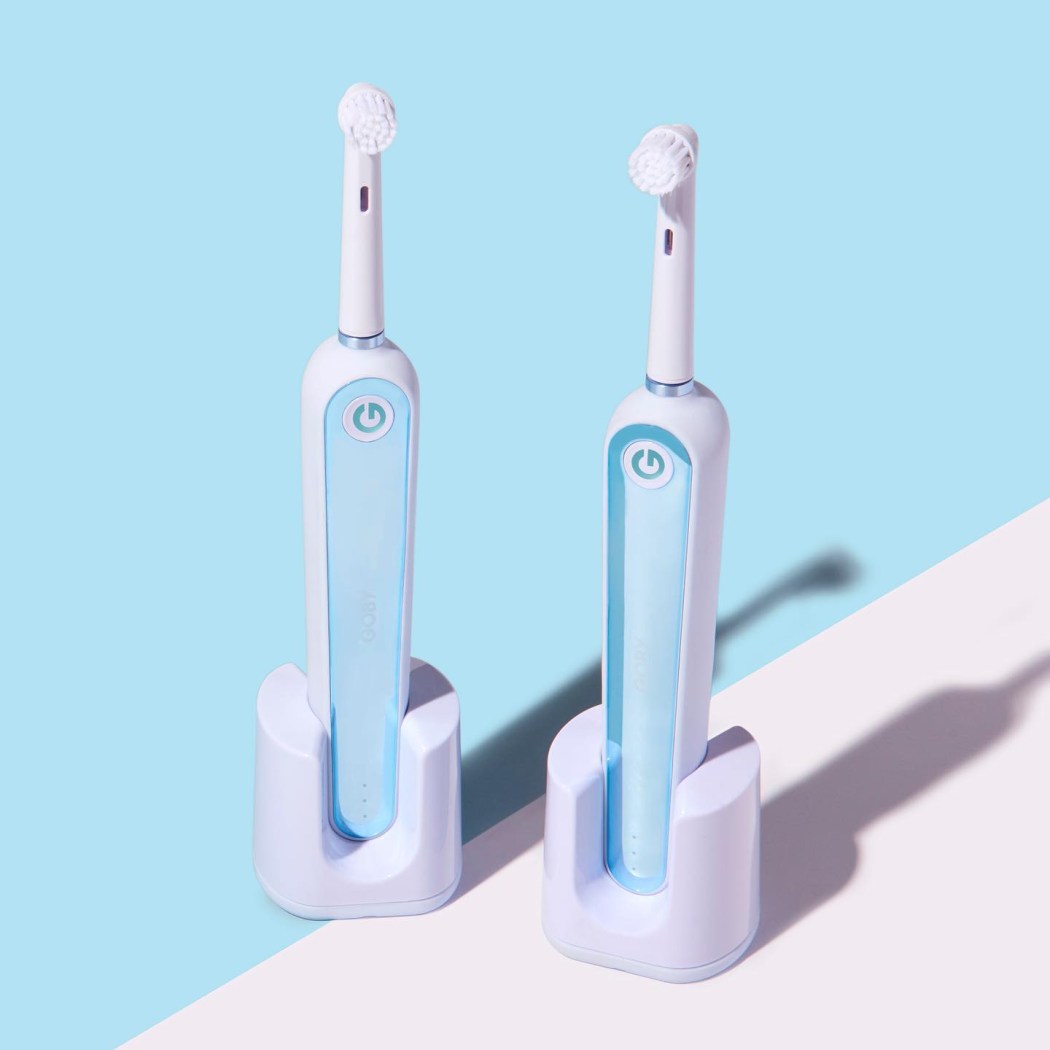 Image from: GOBY
What You Get: With GOBY, you can elevate your usual oral care routine. They offer an electric toothbrush with a sleek modern look that works in a circular motion to make sure your teeth get deeply cleaned. Available in 8 lovely colors, each kit comes with an electric toothbrush, soft bristle oscillating brush head, a stand, USB charging shell & adapter, and a brush head cover so you can bring it on the go! The toothbrush has two speeds (normal and sensitive) and has a built-in timer to ensure you brush your teeth for two minutes. Get refills in your chosen delivery frequency – monthly, bi-monthly, or quarterly. Brush easy and get maximum clean for a fraction of the price!
---
Image from: Boka
What You Get: Boka makes tooth brushing fun and easy! This oral care brand brings you everything you need for total oral health care, preventing odor-causing bacteria and bad breath. They combine the best ingredients and the power of science to give anyone the oral care they should have. Their waterproof electric toothbrush has charcoal bristles for a deeply cleaned brush, with a 2-minute timer for that fresh cleaning your mouth and teeth deserves. They have two kit offerings: Starter Kit with a classic toothbrush, toothpaste, floss, and tongue cleaner or the Boka Kit with a sonic powered electric brush, brush heads, toothpaste, and floss. Their refill subscription for the Boka kit will ship in your desired delivery frequency – every month, every two months, or every quarter. You can now proudly smile with your teeth out because why not? Boka does the magic!
---
And there you have it, the list of the best electric toothbrush subscriptions!
There's more for you to discover from our list of all the best subscription boxes in every category!