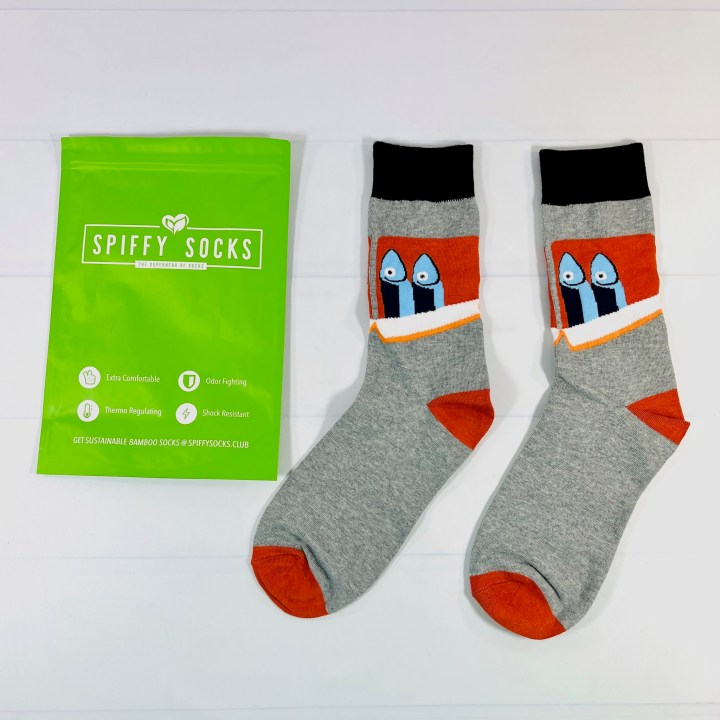 Spiffy Socks sent the June featured pattern for men, although it also works for women who have larger feet (like me). This sock subscription sends a fun pair of socks with an eye-catching pattern every month, like this one that features fish. Keep reading to learn more about this subscription for sock lovers!
DEAL: Get 10% off for the life of your subscription! USE COUPON CODE HELLOSUBSCRIPTION.
Spiffy Socks are $20 a pair on their website and you can usually buy past releases. This pattern in called Tuna Cans. The socks are made of bamboo microfiber and the socks have no problem going into the washer and dryer with my other laundry. The men's socks are supposed to fit sizes 6-12.5.
The body of this pair is heather grey and the toes and heels are rust. The cuffs are black. They have two fish facing upwards with the pattern repeated on the other side.
Spiffy Socks sends interesting, sometimes whimsical, sometimes colorful, but never boring socks. I will offer this pair to my husband but he generally only wears black socks while I tend to wear wacky socks and at least I know these will be comfortable and not cut off my circulation. If you know someone who likes wacky socks then this makes for an inexpensive gift (psst, Father's Day is almost here!). I have been wearing Spiffy Socks for a couple of years now and they seem to last a long time, I don't think I've trashed a pair yet.
Above is an insert with fashion tips for looking spiffy and below is a sticker that was also in the green mailer bag.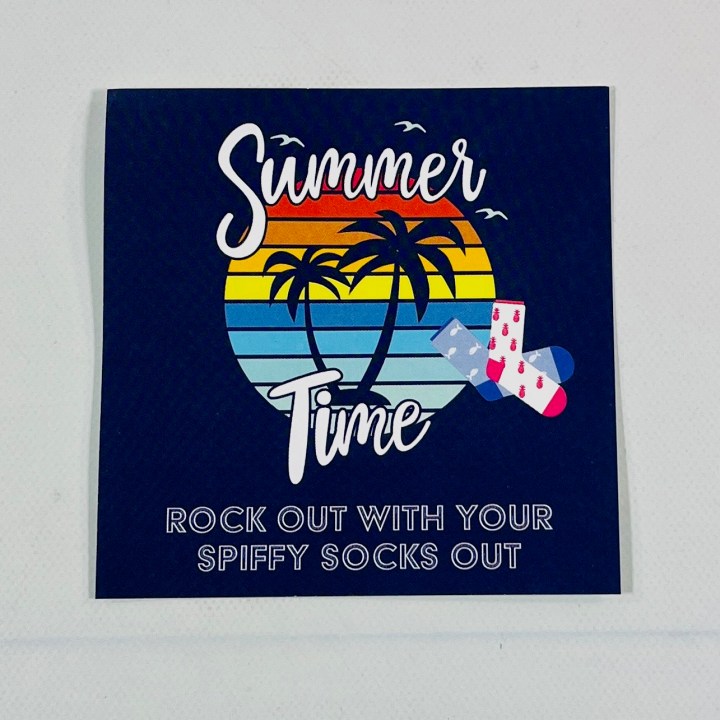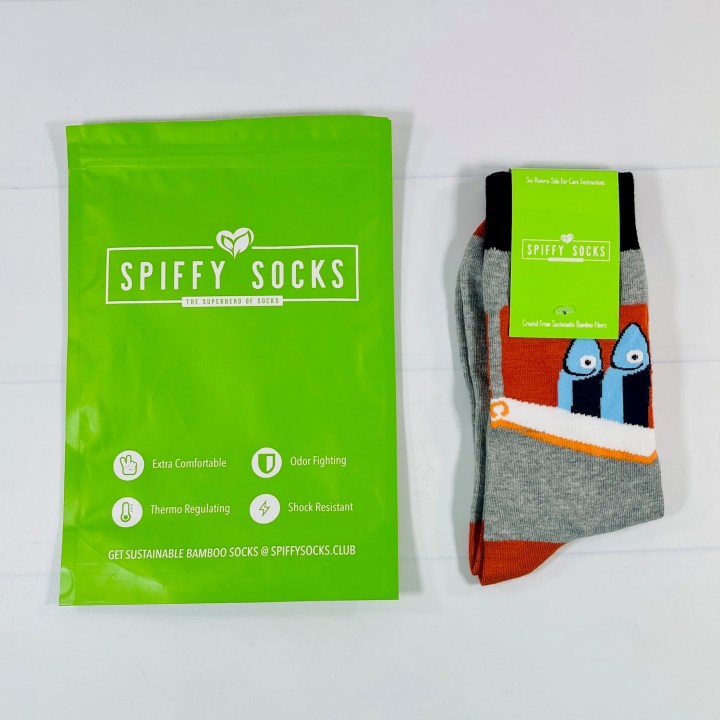 Spiffy Socks is a monthly subscription that sends snazzy socks made with bamboo fiber. They offer subscriptions for both men (sizes 6-12.5) and women (sizes 5-10) and subscriptions are $11.95 per month and even lower for longer terms. It automatically renews, but you can cancel at anytime. Shipping is free to the U.S. Spiffy's sock subscription made the list in our best sock subscription list!
Note: Order by the 31st to get the current month's box! Also, email them to make absolutely sure you get the sock of the month!