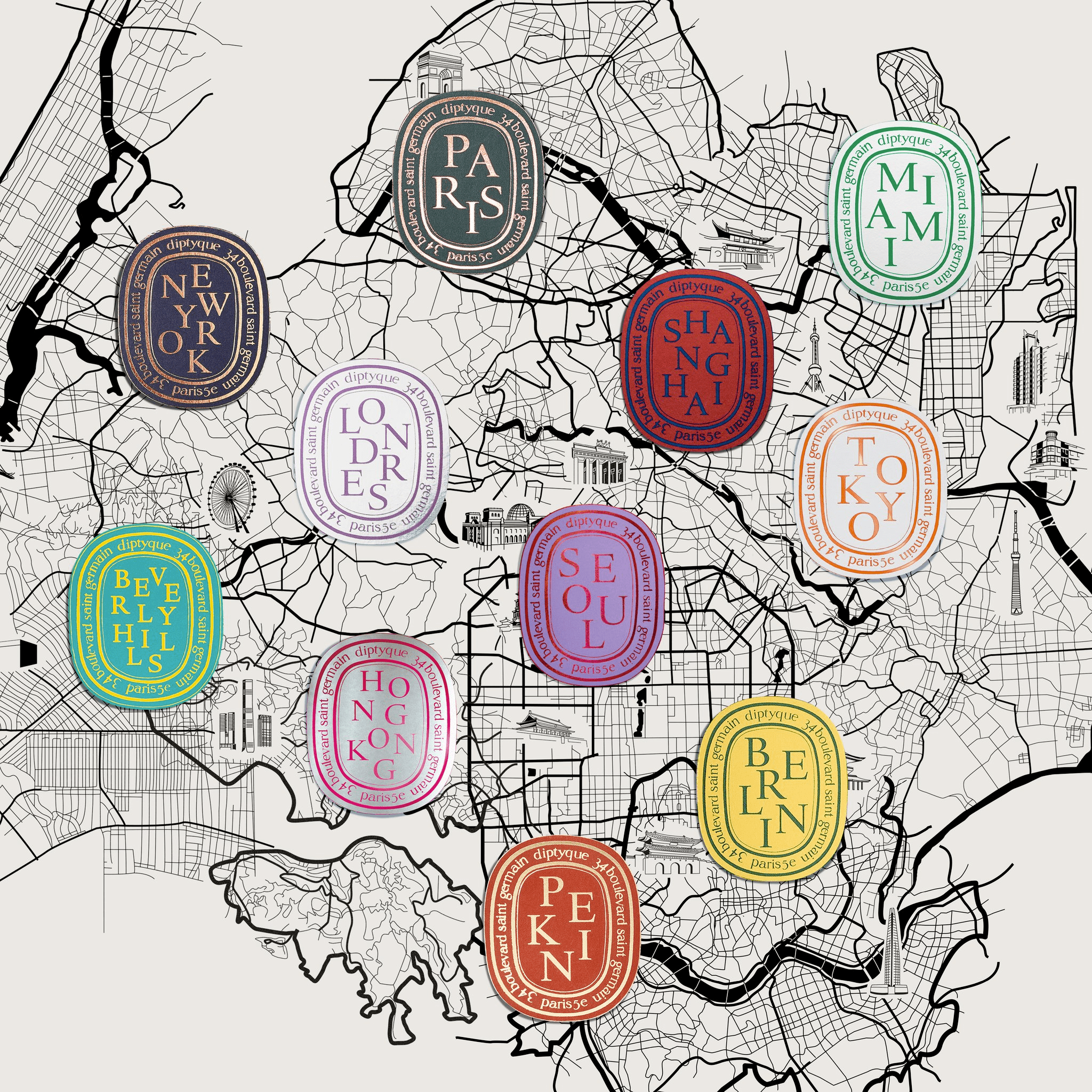 The 2023 Diptyque City Candles Collection is available now just in time for Mother's Day! This limited edition candle collection is inspired by 11 cities dear to Diptyque – travel with no passport required! These candles are $84 each, and are the perfect gift you can give to Moms who are ready to embark on their next olfactory journey with this captivating collection! You don't want to miss out on this collection, they're only available until 4/26!
Diptyque presents 11 signature candles inspired by 11 iconic cities. Among them is a new arrival: Seoul, symbolic of an evening stroll in the heart of this effervescent city. Only available for a limited time from today until 26 April, 2023.
Here's a sneak peek of the 2023 City Candles Collection: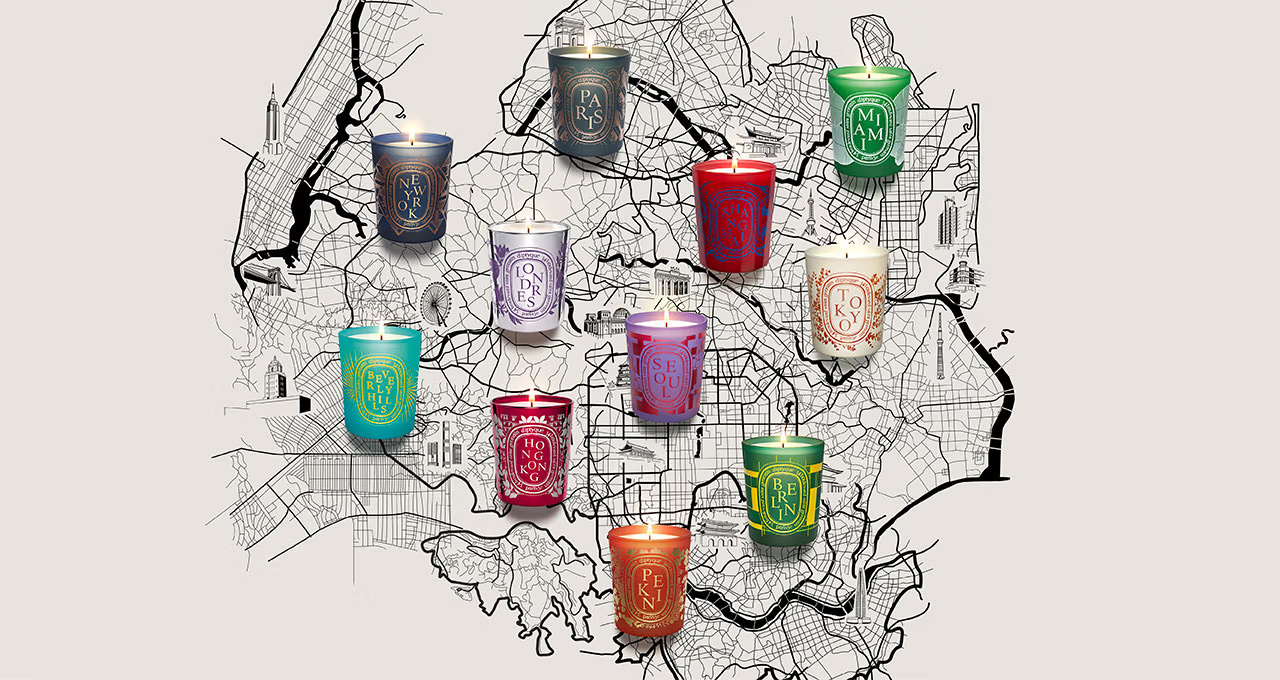 Seoul Candle 190g
Pékin (Beijing) Candle 190g
New York Candle 190g
Paris Candle 190g
Tokyo Candle 190g
London Candle 190g
Shanghai Candle 190g
Hong Kong Candle 190g
Miami Candle 190g
Beverly Hills Candle 190g
Berlin Candle 190g
Closer look: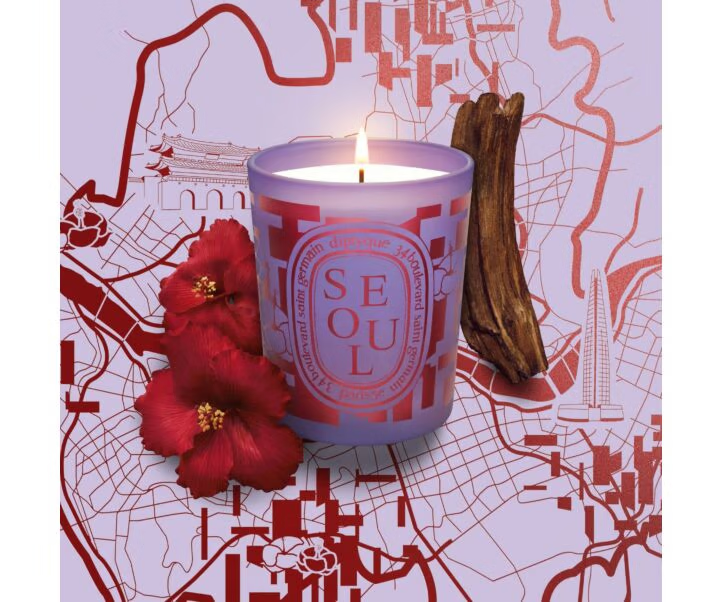 Seoul Candle
When the bright modern architecture of the city meets the bucolic blossoming of hibiscus flowers, with musky notes elevated by layers of jasmine and incense.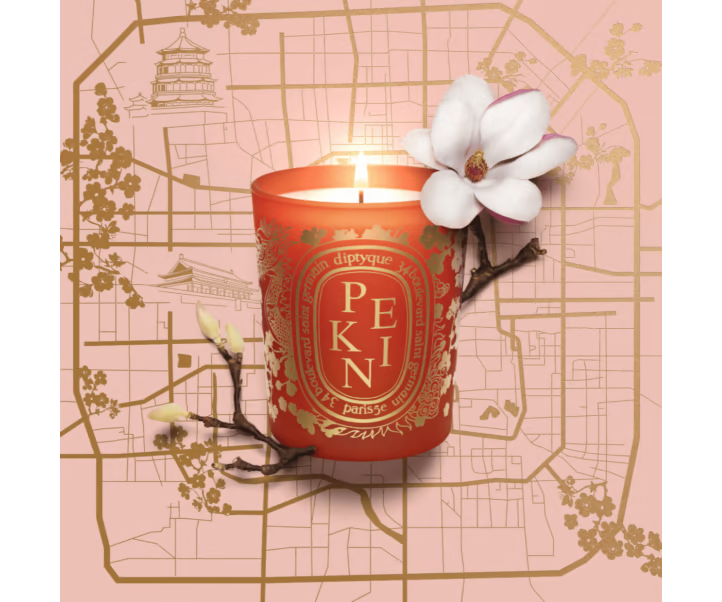 Pékin (Beijing) Candle
A homage to this ancient city, its architecture and history, with an elegant and mysterious woody floral accord lifted by the aromatic notes of green tea.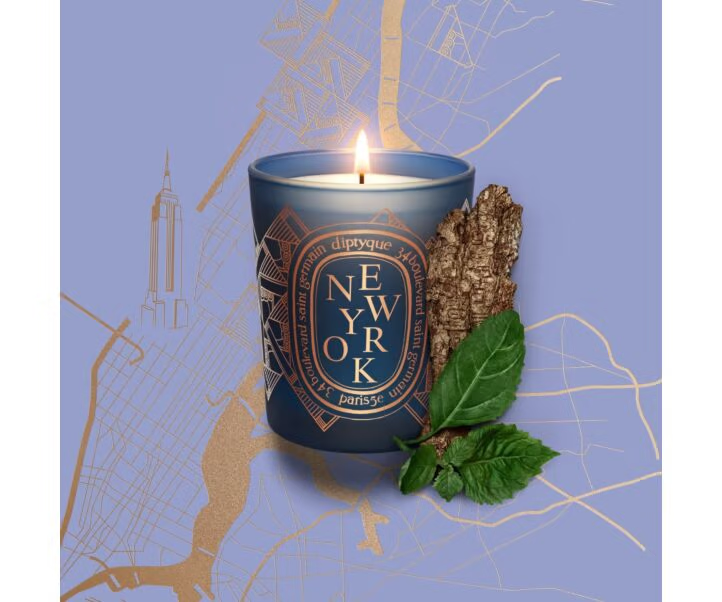 New York Candle
An ode to the golden age of speakeasies and New York's nightlife: cedar, vetiver and patchouli are deepened by mysterious incense.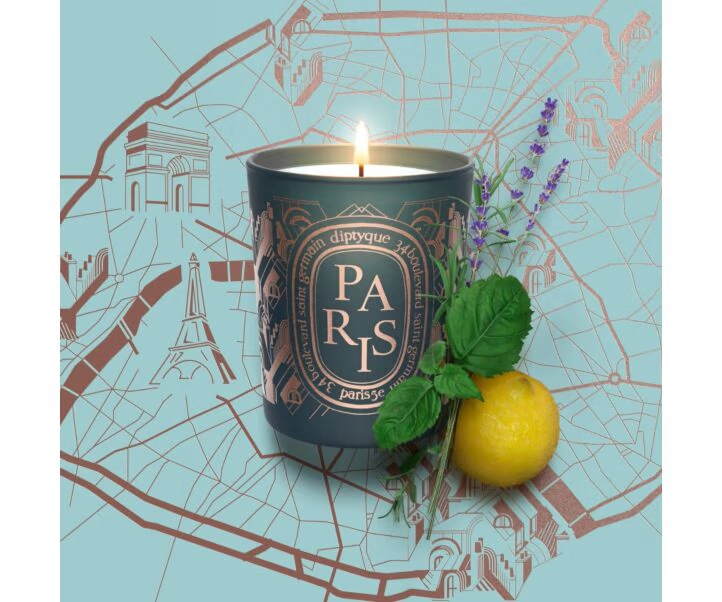 Paris Candle
Its aromas evoke the essence of Parisian chic: a mysterious chypre accord elevated by a fragrant facet of lavender.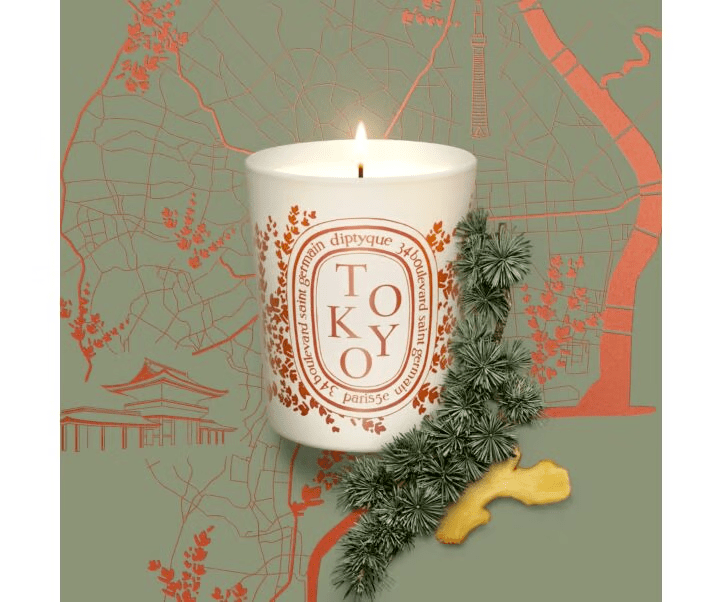 Tokyo Candle
The fond memory of strolling down paths lined with Japanese cypresses. The air carries the soothing aromas of incense from a nearby temple.
London Candle
Its fragrance whisks you away to the heart of Columbia Road Flower Market, blending heliotrope, lilac, juniper and hyacinth warmed by a hint of spice.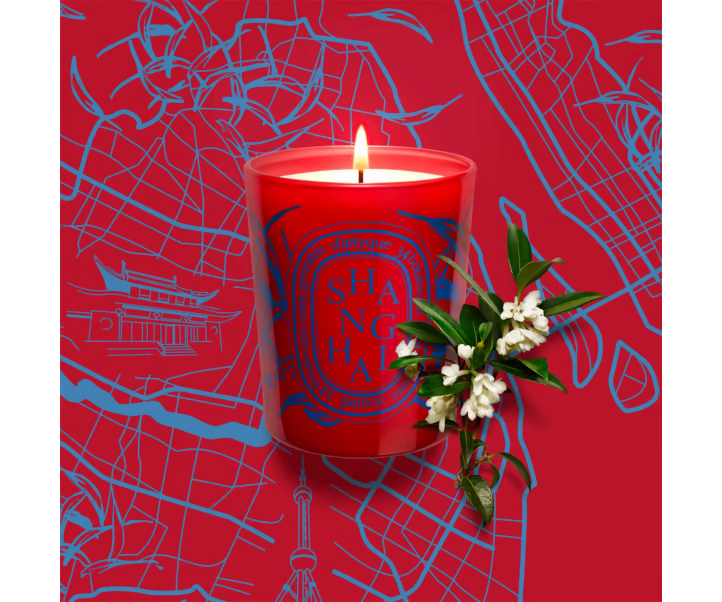 Shanghai Candle
The expression of intimate ties with Chinese tradition: delicately scented osmanthus flowers are combined with green tea as a homage to the tea ceremony.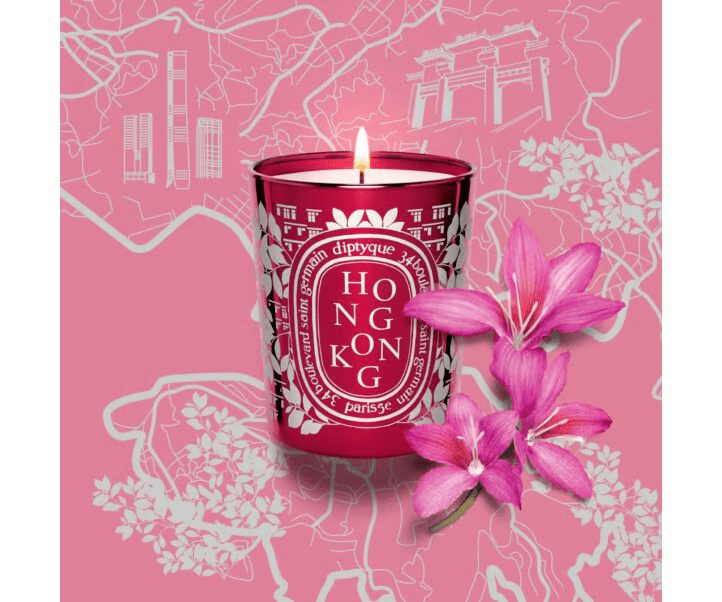 Hong Kong Candle
In an ode to the city's emblematic orchid, Bauhinia Blackeana, a floral-vanilla accord is enveloped in rice steam.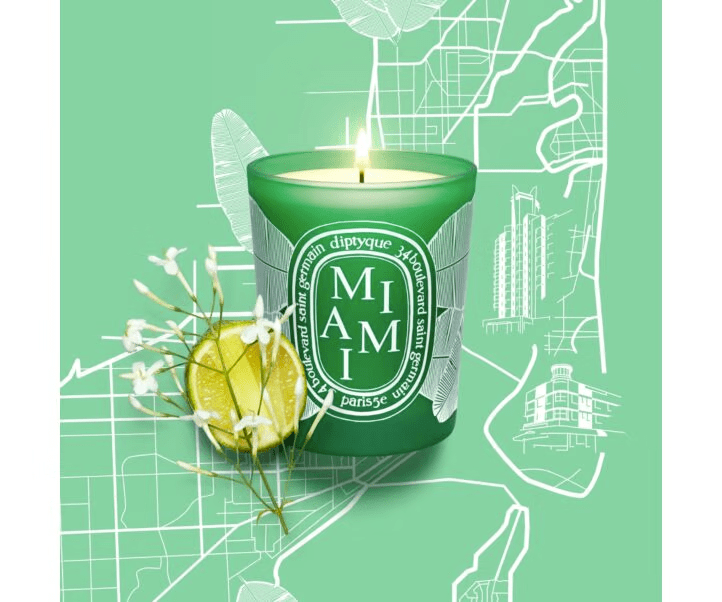 Miami Candle
An exotic accord in which the delicate scent of magnolia flowers is lifted by delicious notes of lemon in a nod to the famous Floridian dessert, Key Lime Pie.
Beverly Hills Candle
Reminiscent of palm trees and luxuriant gardens in whose shade grow intense bouquets of white flowers, mint and lemon.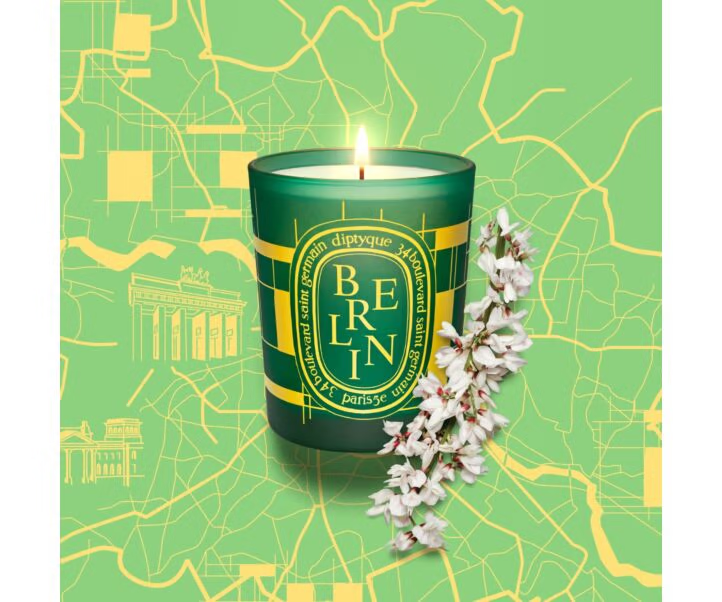 Berlin Candle
Reminiscent of a walk down the German capital's most prestigious avenue, soothed by the heady fragrance of blooming lime trees: a powerful fragrance with light traces of honey.
Are you getting the 2023 Diptyque City Candles Collection?
Find more for mom in our Mother's Day gifts and deals roundup!