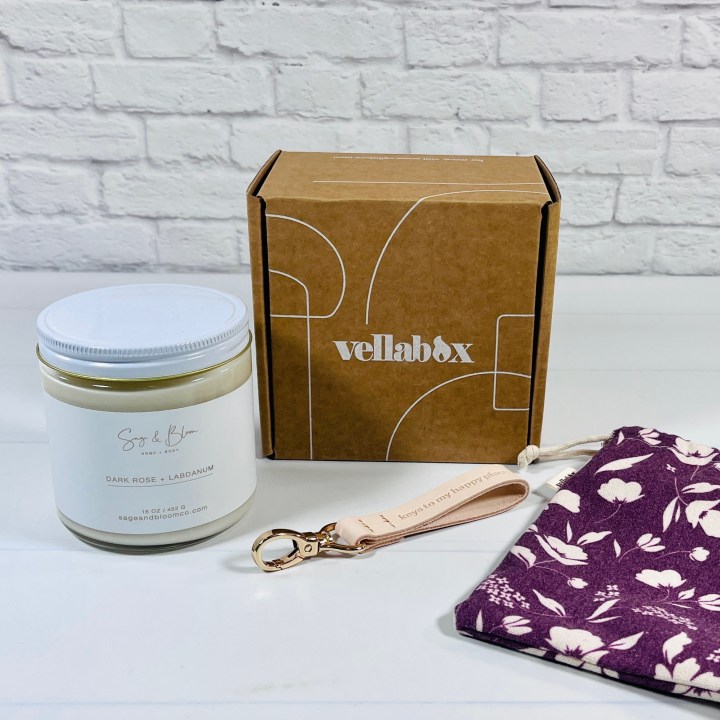 The February 2023 Vellabox is here and they sent one of three different candle scents from Sage & Bloom that are perfect for the dark and cold days this month but also for those who celebrate love and possibly romance. I received the fragrance for those who are into floral scents. I also received a leatherette key chain for the bonus item! I am reviewing The Vivere Box, which comes with a 16 ounce candle and is $38 a month.
DEAL: Save 50% on your first box! Use coupon code HELLOSUB50.
The candle comes in a reusable drawstring bag. There's a different design each month and this one is wine-colored with creamy flowers.
Sage & Bloom Dark Rose + Labdanum ($38 for 16 ounce candle) Sage & Bloom carries this candle in the 8 ounce size for $22. The burn time for this candle is around 80 hours and this scent is for those who like floral fragrances. It's made with a coconut-soy blend wax and has a paraben-free, phthalate-free scent. Dark Rose + Labdanum smells like a sultry perfume, something I would wear in February for sure. Some of the additional listed notes are plum, vanilla, and musk. This candle had wonderful cold throw, but, like most Vellabox candles, I couldn't really smell it when it was burning unless I was sitting right next to, or standing over, the candle. I would have expected to smell it one room over, or immediately when entering the room, but then again Vellabox sends candles that aren't overwhelming to the senses, but that do provide a hint of scent and a warm ambience.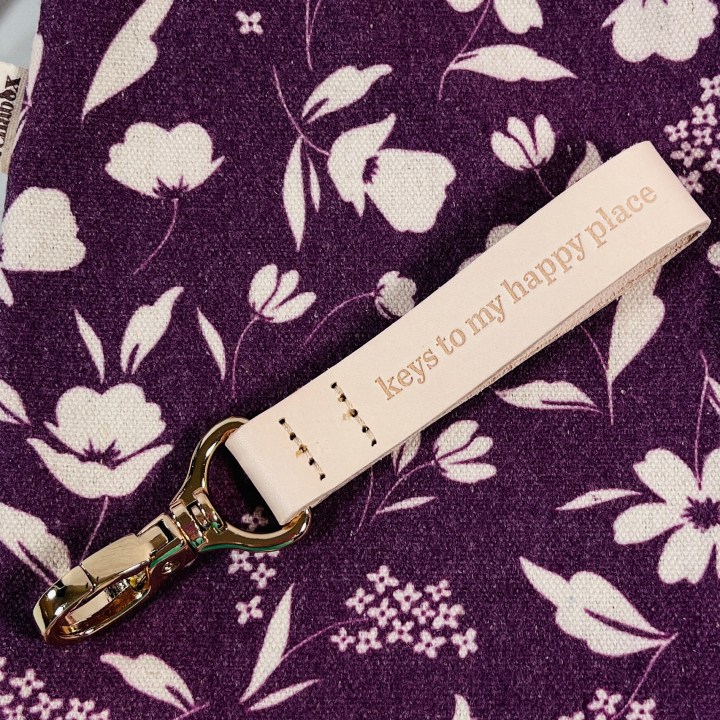 Bonus Item: Keys To My Happy Place Keychain ($14 listed value) The bonus item for this month is a vegan leatherette keychain in light pink/cream. Attach to the keys of your happy place, or maybe to the keys of your fence or storage shed or bike.
I thought Dark Rose + Labdanum from Vellabox and Sage & Bloom was a wonderful candle scent for February, it smells a lot like a sexy perfume one might wear on Valentine's Day. I burned the candle for several hours and was surprised that the fragrance wasn't stronger and didn't carry to the next room, but then again, Vellabox sends candles that aren't too strong for sensitive noses. I don't mind if my candles whisper rather than shout, unlike candles from that mall store. The keychain was a cute accessory and the bag can be used for storing jewelry or a small gift.
The info card lists both the candle brand and the descriptions of the items in the box.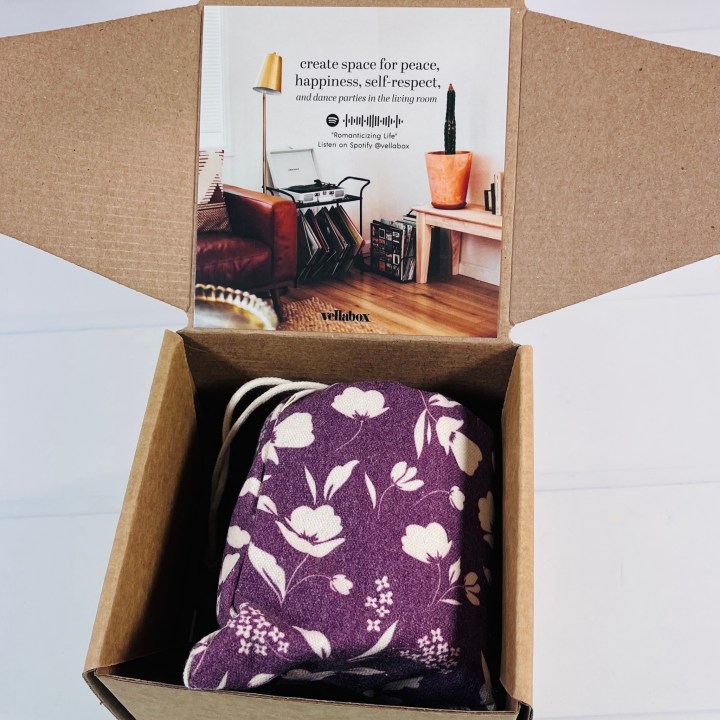 There's a coordinating playlist on Spotify so check it out!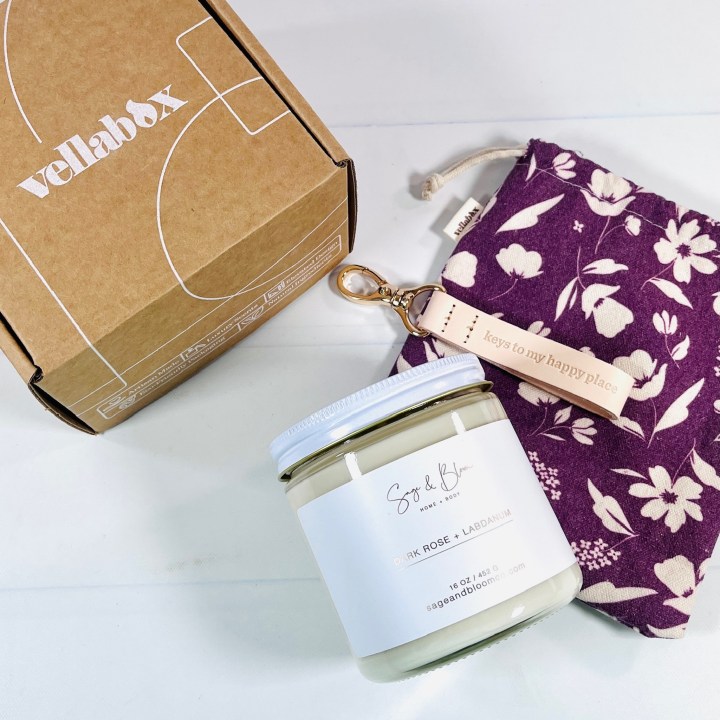 Vellabox is a monthly natural candle subscription box. The candles are always in seasonally inspired scents and are created by the finest American artisans. Each box features a different candle brand. The candles are from small businesses and are made of all-natural wax, cotton braided wicks, and premium fragrance oils. Vellabox also includes a surprise lifestyle gift in every box. There are three boxes to choose from based on size. When you sign up for Vellabox, you need to choose which size candle you prefer and you can also pick the scent group you prefer. You can choose from The Lucerna Box ($18) which includes a 4 oz candle monthly, The Ignis Box ($28) with an 8 oz candle monthly, and The Vivere Box ($38) with a 16 oz candle monthly. Each level receives a bonus lifestyle gift and shipping is included to the US, and all have great discounts for longer-length plans.
The Vellabox candle subscription box made the list in our 2022 readers' choice picks of best home and decor subscription boxes and as a favorite affordable subscription!