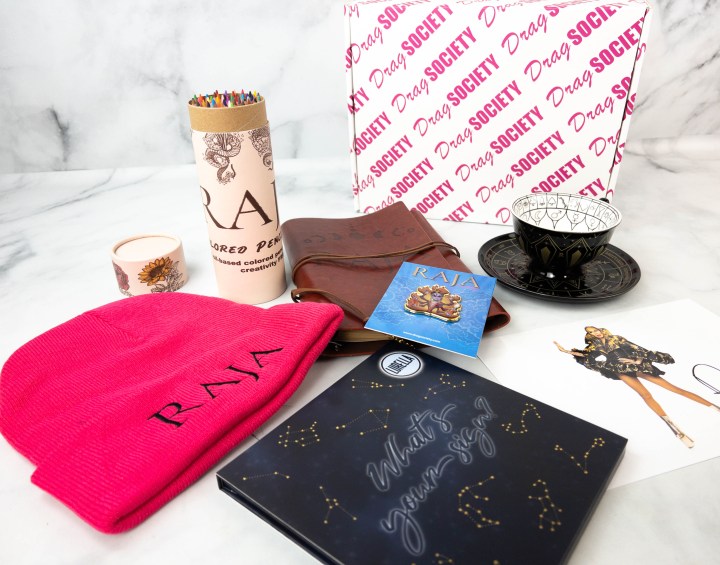 Drag Society Summer 2022 is all about RAJA GEMINI, a Dutch-Indonesian-American drag queen and a winner of Rupaul's Drag Race Season 3. This season's box is brimming with Raja-approved merchandise that isn't available elsewhere! There are six quality products to make you feel like an eye-con, the Raja Gemini way!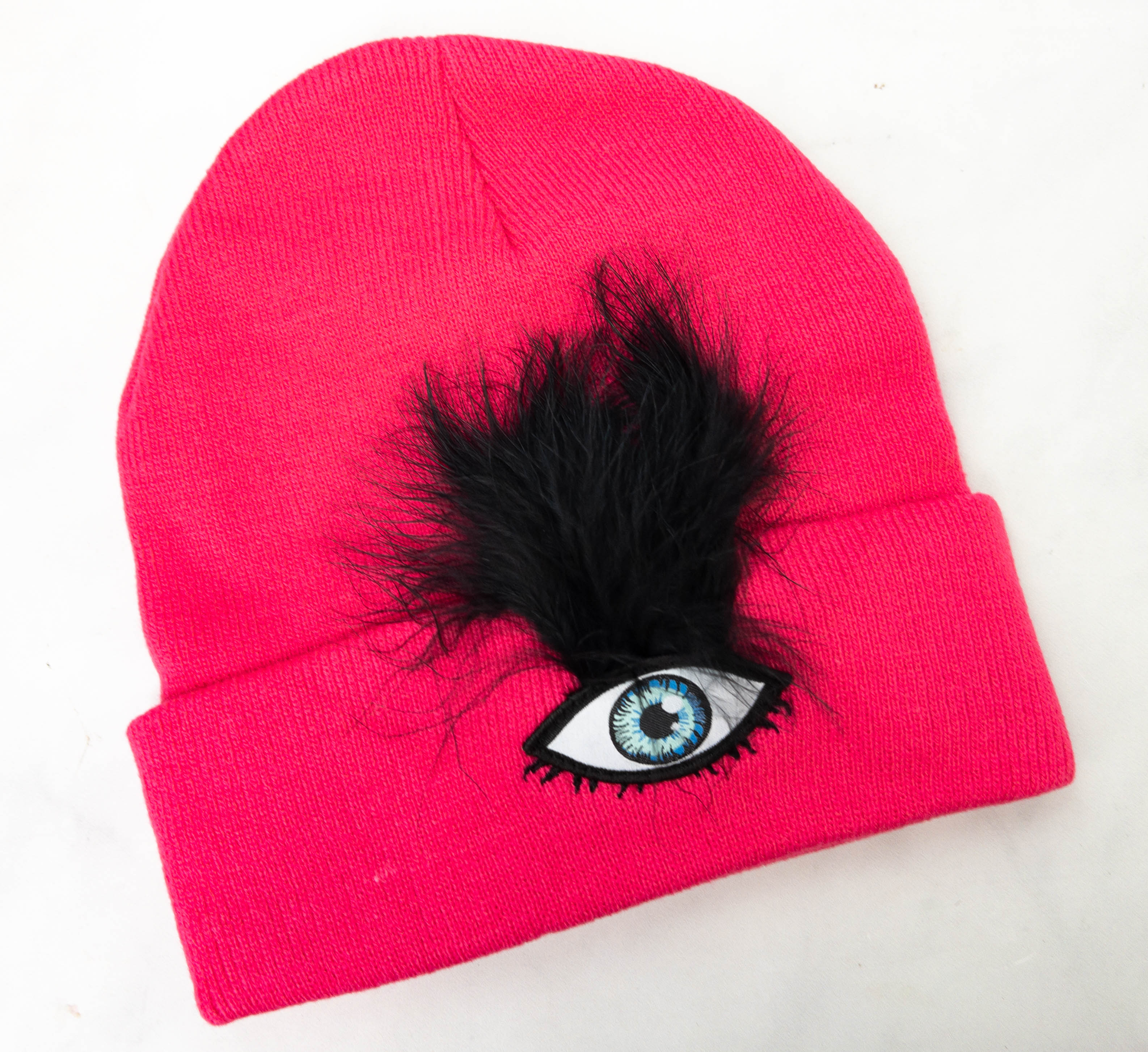 First up is The EYE-Conic Beanie. Feel like the queen Raja when you wear this hot pink beanie all year round! It features an all-seeing eye with lush and fluffy lashes that gives you the eye-con vibe. Embroidered on the back is Raja's name.
To stay artsy like Raja herself, the box includes Raja's Colored Pencils. Channel your inner artist and draw what your mind tells you to! There are 48 pre-sharpened colored pencils. They're oil-based, which means each one is less susceptible to breakage. These pencils provide richer colors, and they're blendable as well. All 48 colored pencils come in a handy creamy light pink tube holder for easy storage!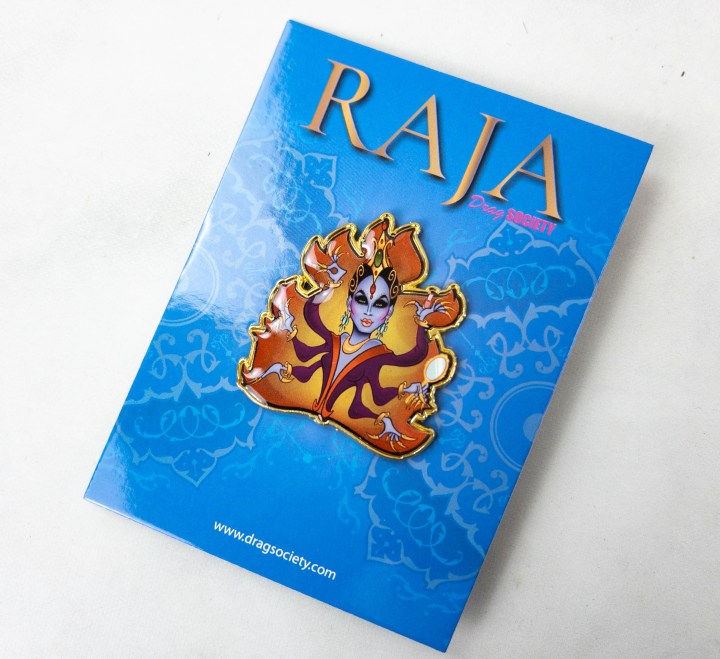 Each box also includes an exclusive collectible pin. This time, it is The "Blue Goddess" Pin that looks fantastic and fierce! It's inspired by Shiva and the rich Indonesian culture, a homage to Raja's Indonesian heritage. You can attach it to denim jackets, tote bags, pouches, or hats!
The Raja's Tasseography Tea Cup looks stunning with a zodiac-inspired design. Whether you use it for fortune-telling or you want to sip a warm drink to wake you up in the morning, this teacup and saucer set will open your soul for divination.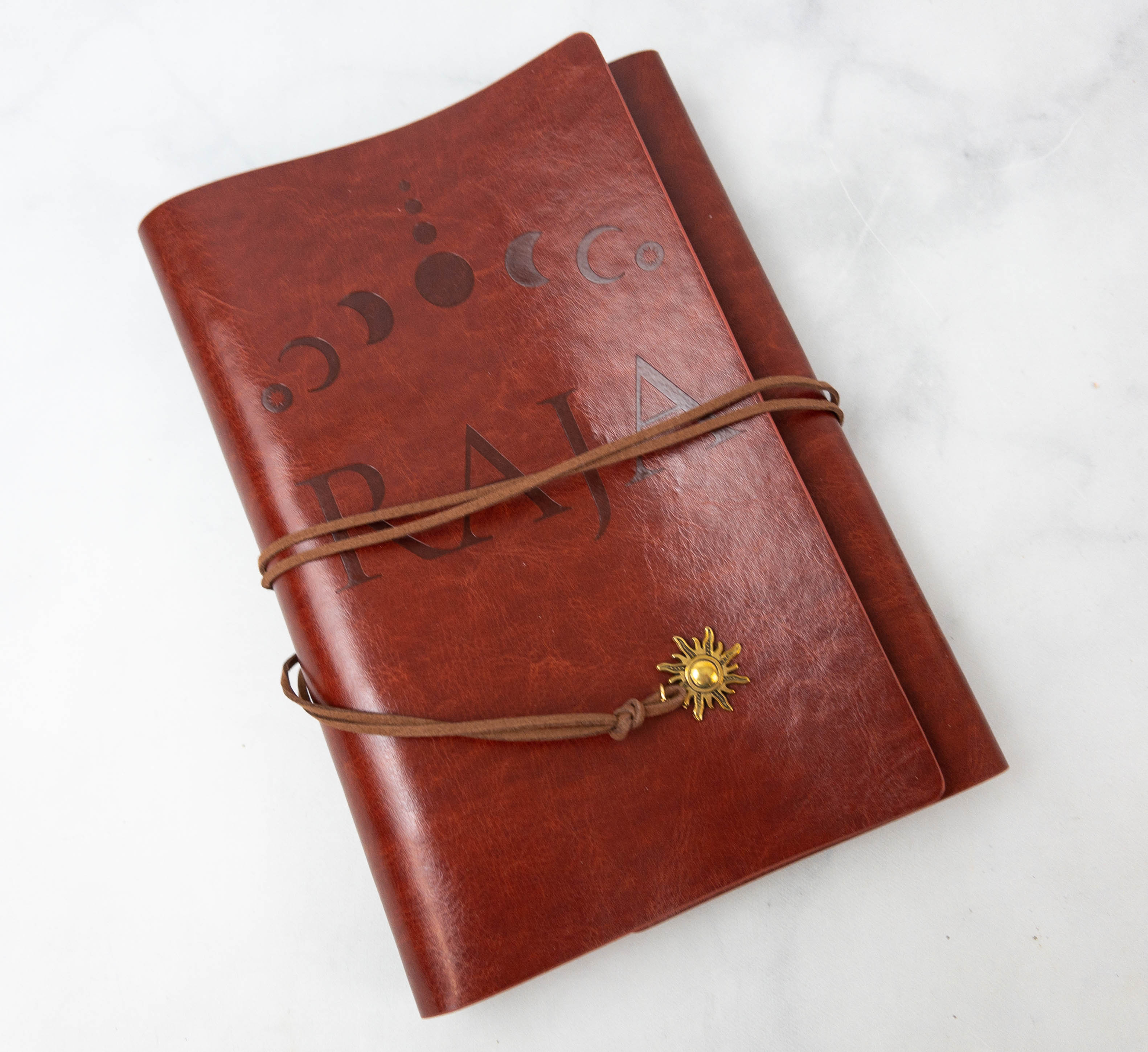 What better way to reach your inner self than writing in a journal? The Raja Notebook is perfect for that purpose. Looking pretty elegant in its faux leather cover, this notebook has quality pages for writing your thoughts or plans. It has an embossed moon phases design in front with Raja's name and also features small binder rings inside. The wrap-around tie closure even comes with a dainty star pendant that looks pretty amazing. You can also use the colored pencils in the box to draw on this!
BONUS ITEM: Lurella Cosmetics What's Your Sign? Eyeshadow Palette ($22) comes with 25 shades, inspired by the 12 zodiac signs to help you create a fun look that is uniquely you! There's a mix of bold, bright, and pressed shimmers that you can mix and match. The eyeshadows have a buttery texture that glides smoothly over the lids, whether with the use of a brush or just the fingertips. Plus, it's blendable with a fantastic color payoff (no fallout!) to help you bring out all the queenly vibe in you!
All the items inside the summer box look gorgeous and fabulous, like the queen Raja! From the beanie to the pin to the eyeshadow palette, there's a touch of Raja Gemini's power. The products harness all of Raja's individuality – the pin with her Indonesian background, the colored pencils to represent her artistic side, etc. There's also a bonus eyeshadow palette to bring your beauty to the next level! Drag Society is really the best gift to give to drag queens and fans!
Aside from a personal message from Delta, the box also included an autographed card of her in which she looks really fabulous and gorgeous! Check it out:
Drag Society is a quarterly subscription is for drag queens and drag queen fans. Every season, they partner with a celebrity drag queen (often a RuPaul's Drag Race contestant), and each box will include 5-6 must-have drag products and exclusive merchandise with a promised value of over $100. A quarterly subscription is $49.99. You can also choose to pay annually for $179.96, which brings down the price to $44.99 per box. Annual subscribers will also receive exclusive offers and priority shipping.
Fun fact – Aaron Aragonez, Drag Society's founder, was the head of operations for Box of Style (now CURATEUR)! He's bringing his award-winning curation to the Drag world!
What do you think of the Drag Society box?