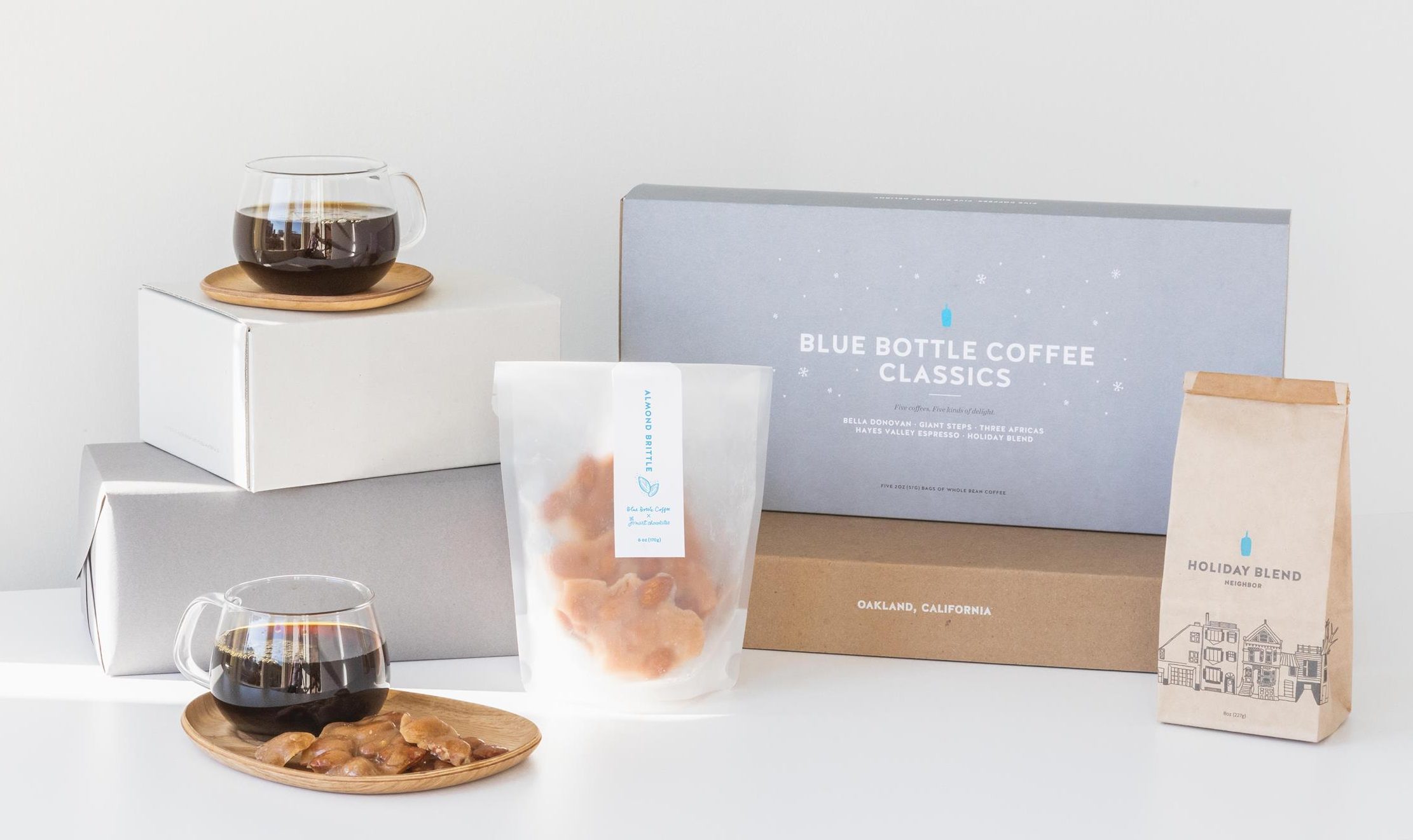 Blue Bottle Coffee has an awesome deal for coffee lovers who've been eyeing their subscription! This customizable coffee subscription offers specialty coffees sourced with an eye toward freshness, deliciousness, and sustainability. Save up to $15 when you sign up for their free trial!
Get free coffee bag trial when you use this link, no coupon code needed! That's a FREE Standard Bag (12oz) of Blue Bottle Coffee in Blended, Espresso, or Single Origin assortment –  just pay $5 shipping!
Get FREE Coffee Bag Trial at Blue Bottle Coffee!
Blue Bottle Coffee is a coffee subscription with multiple options to suit your coffee needs. You can choose from blends, single origins, or espresso and they are roasted and shipped within 48 hours of ordering! You can order a half, standard, double, or triple sized bag of beans. The prices vary a bit depending on your coffee selections – subscription starts at $13 per 12 oz bag + shipping. Check out our Blue Bottle Coffee reviews to find out more!
They also offer the Welcome Kit Subscription ($155) that sends a new bag of whole-bean coffee every two weeks, and is designed to show you the full range of their coffee menu.
Subscribe to the Welcome Kit Subscription, and get FREE Complimentary Tools (includes a Coffee Dripper, Coffee Filters, and Supernatural Paper Tote)! No coupon needed, just get started here.
Your Welcome Kit Subscription will include (may change) Bella Donovan Blend on your first shipment,Giant Steps Blend on your second,  Three Africas Blend on your third, Hayes Valley Espresso on your fifth, and Surprise Single Origin on your fourth and sixth shipments.
*At the end of The Blue Bottle Coffee Welcome Kit Subscription contract period ("Duration"), this subscription will automatically renew as a Blue Bottle Coffee recurring subscription (12oz, every other week) and will charge the payment card $21 inclusive of shipping for each subsequent order.
Are you getting Blue Bottle Coffee?